Listen to Jyoty's eclectic mix around the world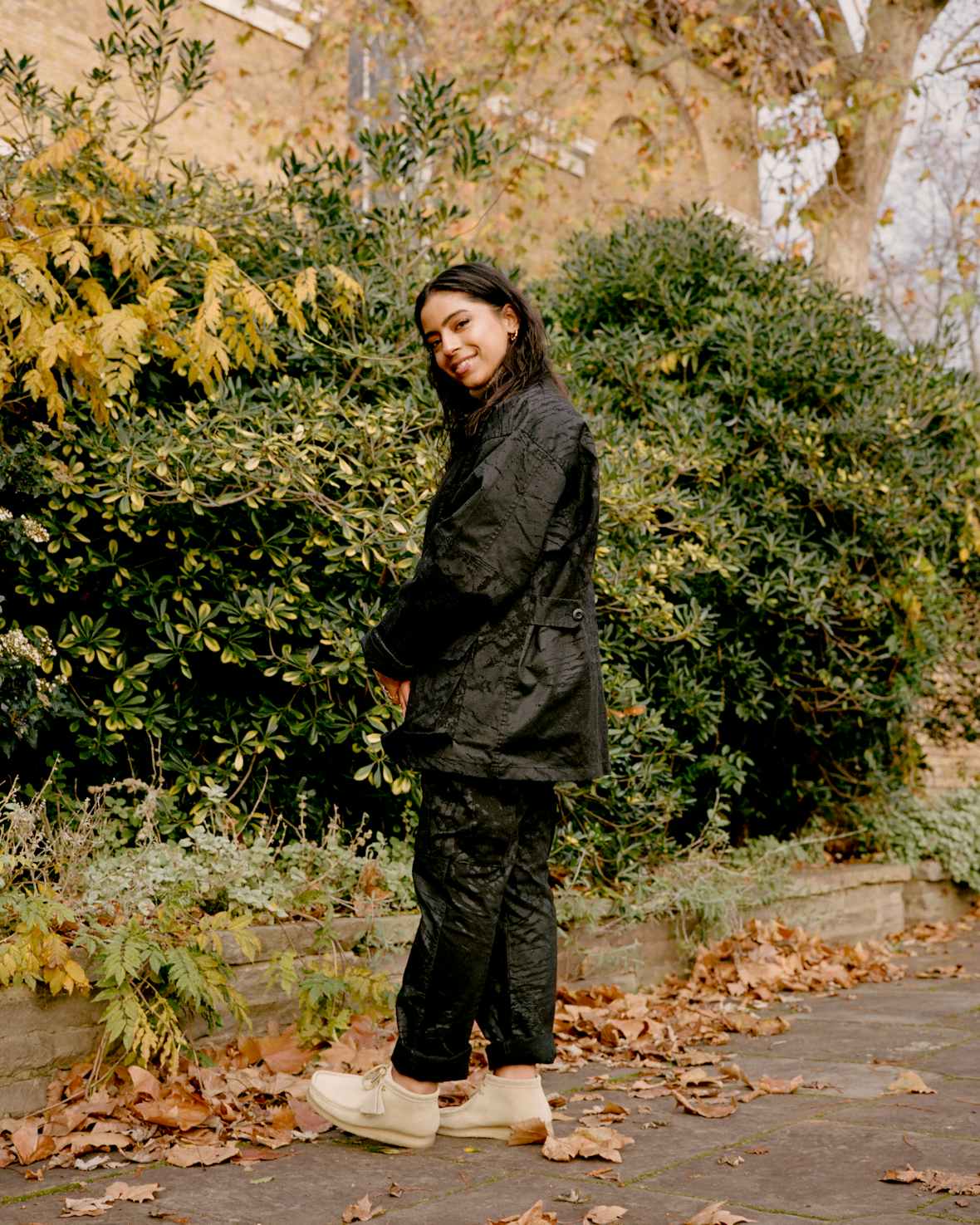 The London DJ takes us around the world with her eclectic Face Mix. Dig in.
If you're interested in dance music and have a TikTok account, it's likely that you've seen Jyoty pop-up on your feed over the past year. After all, a viral clip of her 2019 Boiler Room set now has over two million views – and that's just the version she's posted on her own account.

What's all the hype about? Well, as illustrated by the aforementioned clip, Jyoty has a knack for bringing big party vibes with eclectic edits, mixing bangers from different genres and cultures for DJ sets that make you want to tap foot.

After moving from Amsterdam to London for her master's degree, Jyoty got her foot in the music industry's door by, er, literally working the door at Boiler Room events. With a personality that you can't ignore, she began hosting events for the platform, which then led to her landing a regular Saturday morning gig on Rinse FM.

Of course, within that time, Jyoty's also played an impressive roster of nightclubs and festivals around the world, from New York's Good Room to Croatia's Dimensions Festival.

Next up? A set for THE FACE, naturally. Listen to her mix and read all about what stirred her creative juices below.

What's the vibe and direction of your FACE Mix?
I'm taking you around the world via the dancefloor. It's all uptempo bangers, including UK funky, Baile funk, riddims, UKG, amapiano and, of course, loads of edits. No time to waste!
What are some of the club nights and venues that have been important to your trajectory as a DJ?
I've got a very exciting announcement to make regarding the new year. It's actually an ode to all the club nights that ​"made" me, including: Oi!, Livin' Proof, FWD, GirlsLoveDJs, Bassline, Deviation, Work It, Koppig, Colors (DJ Cinnaman's night, not the beautiful, Berlin-based music discovery platform). All these nights have not only made me who I am as a consumer of music and DJ, but also as a human because of the people I met.
What makes you feel good when you're DJing to a crowd?
Seeing smiles, screams, sweat, gun fingers, angry faces (because the drop is too good), someone screaming ​"FAKKKK OFFFFFF" and, of course, people making out!
What artists or songs are guaranteed to lift your mood no matter what?
I think genre wise any ​"old" UKG or UK Funky will make my entire night but a particular song that always gets me in my feels is Kelis and 3Stacks' Millionaire. I don't care what you think about that tune, it's a masterpiece.
If you could bring any closed venue back from the dead, which would it be?
EASSSYYYYYY! The Nest in Dalston. It's where everything started for me as a door girl and I think 80 per cent of the London folk that have known me for more than five years actually met me right there, on that strip, telling jokes with a clipboard in my hand. What a time that was…
Who are some DJs/​musicians that The Face readers should check out?
OK, erm.. For DJs: VIR, Charisse C, Shy One, Nino Brown, Shivum Sharma, and any DJ or artist I've ever played or had as a guest on my weekly Rinse FM show over the last 6 years (wink, wink).

DJ SUDI – Suraj Hua Maddham (DJ SUDI Afro remix)
FS Green – At The Club
RSCO – Bugapiano
Kamo Mphela – Thula Thula
Architect – Neptunes Riddim
A‑Star Nana Riddim – ft. French Nana
DJ SUDI – O O Jaane Jaana (DJ SUDI Amapiano remix)
Karen Nyame KG – Koko ft. Mista Silva
Andrew. – missy in the bottle
BXXMBASTIC – FYGB (BXXMBASTIC FLIP)
Sam Gellaitry – Monochrome (Skesa Remix)
DJ Madd – Booty Wine
Leikeli47 – M I L K (Jaymie Silk Edition)
Iamdoechii – What's Your Name?
Pa Salieu – My Family (Lua Preta Remix)
Funkystepz – Bounce (MA1 Remix)
Indie Allen – Suga Daddy (Luca. Dub edit)
Strickly Dubz – Realise
MC Don Juan – Oh Novinha
YGG – Strikers (Bailey's 2‑step RMX)
Kangna – Daytimers UKG Refix
NOIRE – Body Drunk
SZA – Hit Different (JUN TANAKA Edit)
Changing Currents – DAY N NIGHT
Marco Pedro & Soulely – Baile de Calavera
Jade – Don't Walk Away (Jeftuz UKG Remix)
Nora Zion — Baby Boy Bootleg

Share

More like this