Kenzo, Tyler, Ye and Me: the Wonderful World of Nigo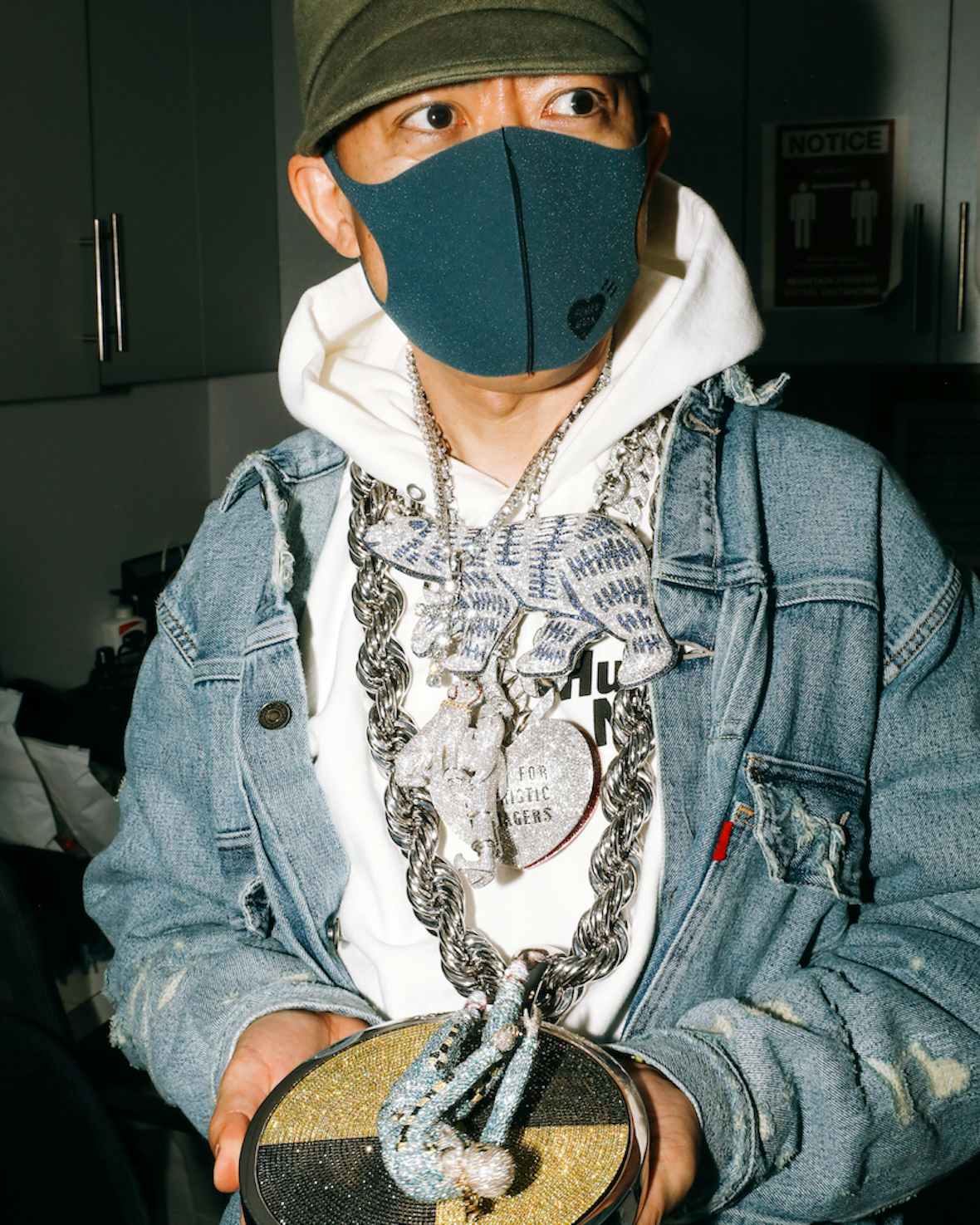 First he unveiled his drop-dead-cool debut collection for the French fashion house. For his next trick: a hip-hop all-stars album called I Know Nigo.

When Nigo dropped his debut collection for Kenzo at men's fashion week in Paris in January, all tiger emblems on varsity jackets and floral riots, it wasn't just the clothes that roared. The show at Galerie Vivienne did, too. Or, rather, the guestlist did.
The legendary Japanese designer, musician, DJ, producer, streetwear don and hypebeast's hypebeast sat perched between old friend Pharrell Williams and the new squeeze of another old friend, Ye, la muse du jour, Julia Fox. Next to her was Ye himself; next to him, Tyler, The Creator; next to him, Pusha T.
With typical lyricism, Pharrell – with whom Nigo co-founded Billionaire Boys Club and ICECREAM in 2004 – went deep and wide in his appreciation of his friend's work.
"It feels like a Wes Anderson film," he told WWD before the show. ​"To me, it's like Rushmore, in the sense that it's like 1950s and ​'60s fashions, but through the lenses of the 1980s and shot in 2022. So it's really cool what he's doing. I feel like I'm about to go meet Margot Tenenbaum right now."
There was no less excitement in the street outside as fans and paps crowded round the American hip-hop royalty who'd flown in for Nigo's show. But they weren't just there to see and be seen. Well, maybe Ye was, but Pharrell, Tyler and Pusha all had skin in the game.
All three appear on the 51-year-old's new album, I Know Nigo, his first solo album in forever, alongside contributions from A$AP Rocky, Kid Cudi, Lil Uzi Vert and Nigo's other occasional side-project, Teriyaki Boyz. And as well as functioning as his Kenzo unveiling, his Paris show was also the first reveal of his new music, with snippets of tracks released immediately following the Galerie Vivienne extravaganza. The result: viral spiral mania.
Now, finally, it's here in full, an album whose star-studded guest-list speaks to the revered status in which Nigo is held across fashion and music. Below, we talk to him about smashing it across culture. Now you know Nigo, too. (Not pictured: our request for a seat to his next show.)

I Know Nigo is your first solo album in 17 years. Why did it take you so long to return to music?
Well, it's the first time I've put my name on a musical project since then, but I have been doing a few things in music. I was producing a Japanese idol group [BILLIE IDLE] for a while and I still have a recording studio in my office.
What was your ambition, or overall idea, for the album?
Just literally as the title suggests: it's a record I made with a group of artists – and friends – who know me.
The first comment on YouTube under the video for lead single Arya is: ​"You know it's legendary when you have Rocky, Pharrell and Cudi on the same project." What was your vision for that video, and what did Pharrell and Kid Cudi bring to the visual?
That video was all Rocky's idea and direction. The original plan was that Pharrell, Rocky and I would shoot the video together in Paris, but plans had to change because of the pandemic and I ended up shooting my part in New York. When I got there Cudi wanted to join us. I think it ended up being a great video, but all credit goes to Rocky and [his creative agency] AWGE.
You and Pharrell are co-executive producers on the album. How would you break down your respective roles?
We're sort of one and the same… We have our own specialisations, but we're able to freely exchange ideas. It wouldn't have been possible to make this record without Pharrell, of course.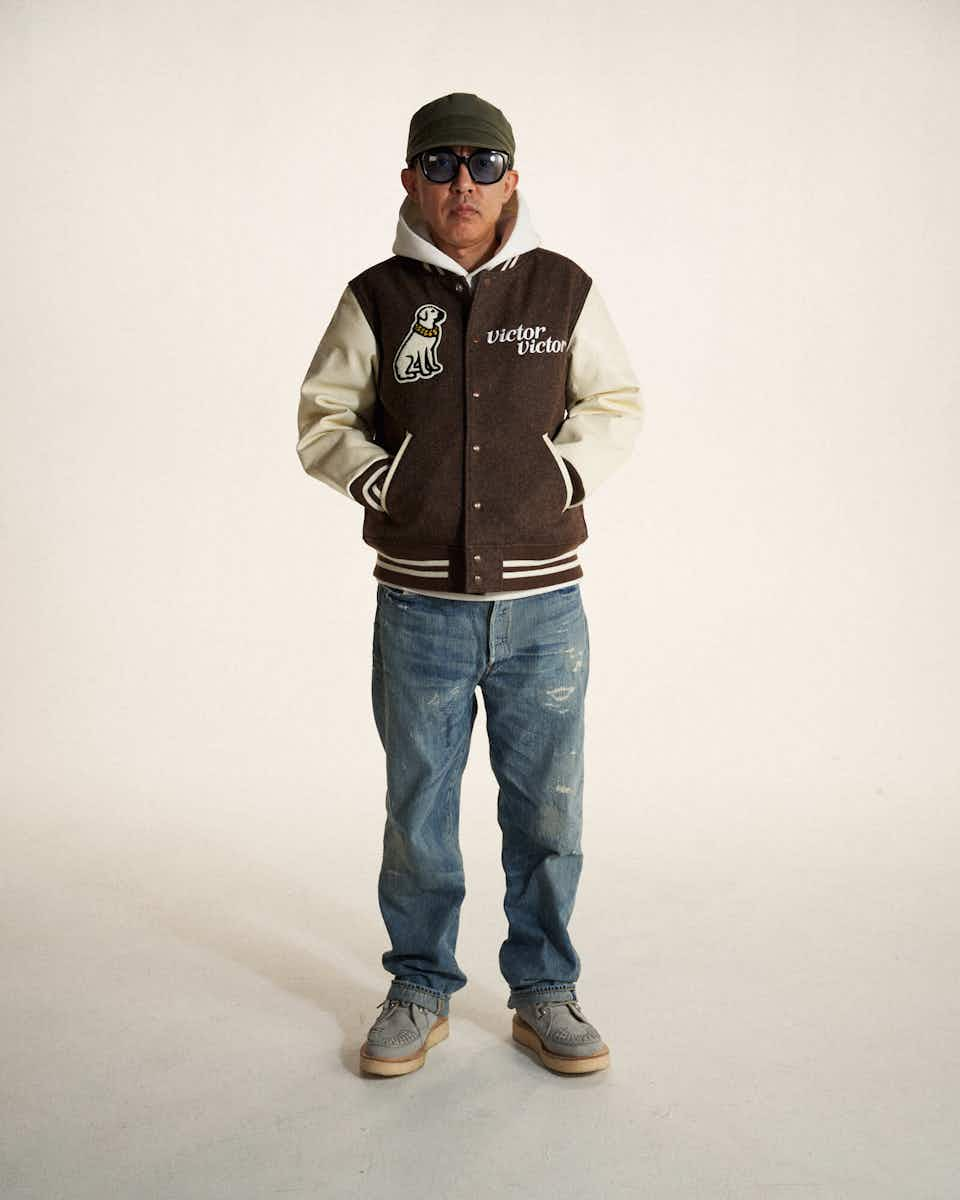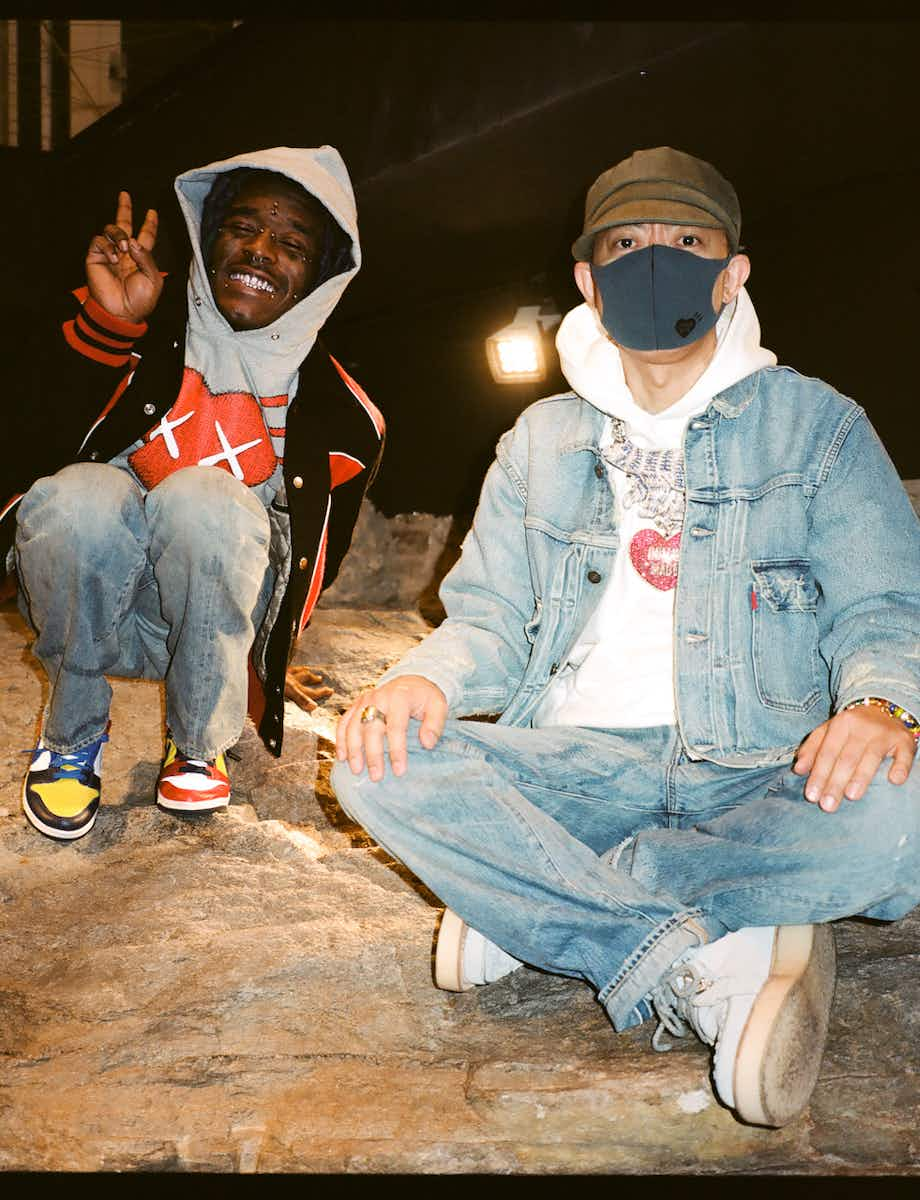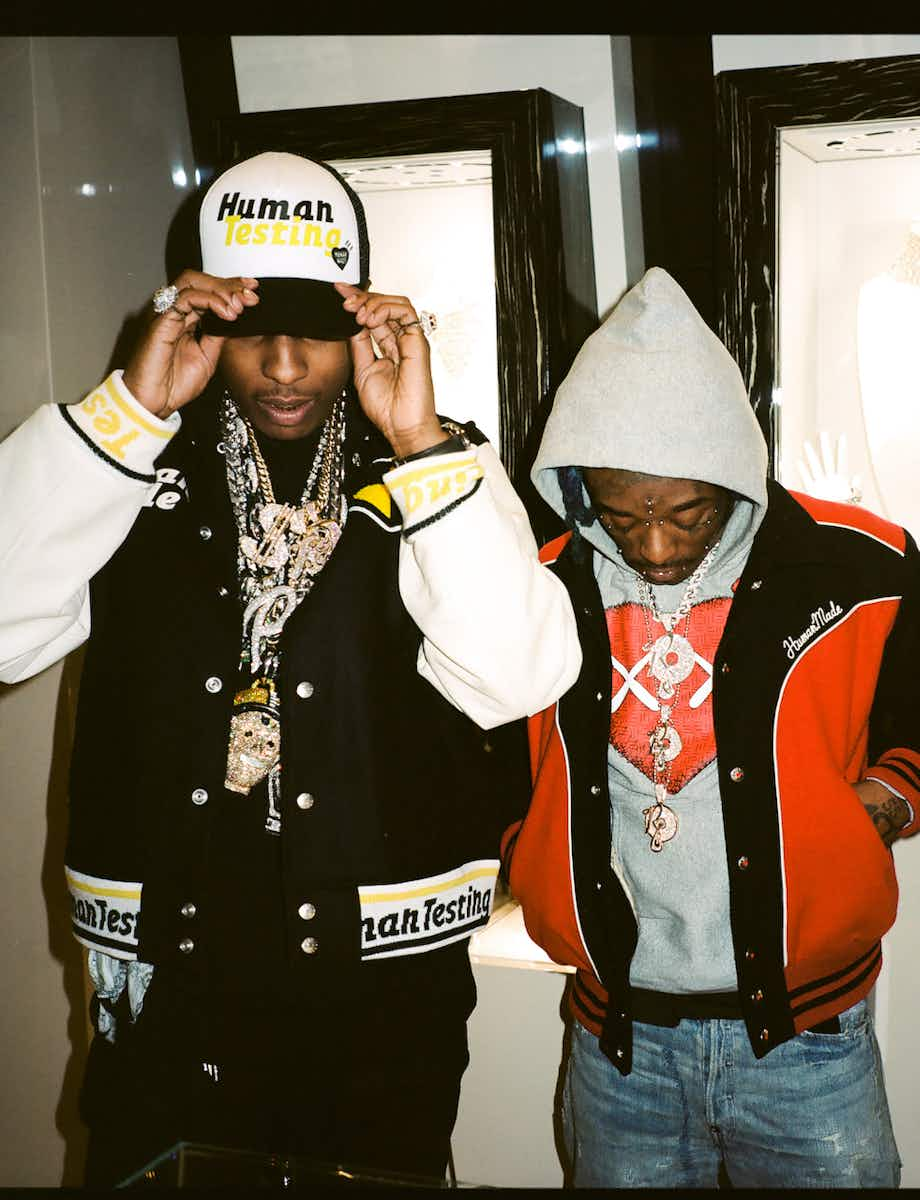 You've worked with him for a long time, on a variety of projects. What do you have in common?
We both eventually worked out that, before we ever met, we'd already been moving in the same direction… We had a lot of the same things and we'd made similar decisions independently of knowing each other. I think it's still the same between us now, too. Given how short our lives are in the long span of the history of mankind, I feel extremely fortunate to be alive at the same time as Pharrell.
What does Pusha T bring to the album?
Pusha is a longtime friend, but also one of my favourite rappers. Again, without him this album couldn't have happened. He's been very supportive – I'm really grateful for his contribution.
Shout out to your ​"other" group, Teriyaki Boyz: who and what are the group's influences?
Tokyo is a city that is almost completely constructed from very diverse global influences. So, we're naturally influenced by our city and its particular assimilation of cultural elements from the whole world.
Tyler, The Creator is on the album's last track Come On, Let's Go. How would you describe your relationship with him?
I met him first in 2013, when we did a cover shoot for a Japanese magazine. I was aware of him, of course. At that time, my understanding was that he was a kind of champion of the style that Pharrell and I had introduced for the next generation. I found him to be a really genuine person and I felt comfortable around him as if he was one of my old friends.
And how would you describe his contribution to I Know Nigo?
His song was the last to be completed. Right at the end, a big entrance… Now all of the players in the drama are assembled.
James Lavelle and Mo' Wax in the UK were early champions of your music. What about that label and its aesthetic, or ethos, and/​or approach to graphic design, appealed to you?
Back then, in the ​'90s, I was still part of a genuinely underground movement. Together with James, influencing each other, we constructed a certain era, I think. James was another person who had the same kind of outlook as me. In my time he was the first person from outside to pay real attention to what was happening in Tokyo.
What do you think now of your 2000 Mo' Wax album Ape Sounds?
That album was originally released in Japan in 1997 and then globally by Mo' Wax after that. I think it's a record that expresses me at that time.
You recently told the New York Times: ​"There's a very famous quote from Kenzo san. When he was asked, ​'What's fashion?' he replied: ​'Music.'" How did that idea shape the Paris launch of both your debut Kenzo collection and tracks from I Know Nigo?
Music is important for fashion. I think that culture is born from the meeting of music and fashion. The original plan was that the album would be released earlier, but it just so happened that the timelines started to overlap, allowing me to express my culture through music and fashion at the same time.
Why did you want the Kenzo job?
It's a new challenge for me. The start of a new story. I felt like I wanted to see some scenery I've never seen before.
Your friend Ye attended your Paris show. What are his strengths as a designer?
I'm really happy that he came. He's been a friend for a long time. The show suddenly became very topical! He is so intensely focused, serious and detailed when he works – it's really amazing to witness.
It's almost 30 years since you launched A Bathing Ape. What do you think now of your early designs for the label?
To me, BAPE is the past, the history of my design. The present and future is HUMAN MADE and KENZO. The newest NIGO is the best NIGO.
Virgil Abloh considered you a mentor. How did you consider him?
I feel as if I planted and nurtured some seeds in this culture, and Virgil is the flower and fruit of that. Without doubt he changed the course of fashion. I learned a lot from him. He came and brought me back from Dagobah – the current me wouldn't exist without him.
Do you have any plans to tour, or perform live, I Know Nigo?
We're planning a party in LA for the release…
What's your favourite track on the album and why?
I like them all!
Who's the coolest person in the UK?
THE BEATLES.
I Know Nigo (Victor Victor Worldwide/​Republic Records) is out now

More like this