Have a home rave with Romy's playlist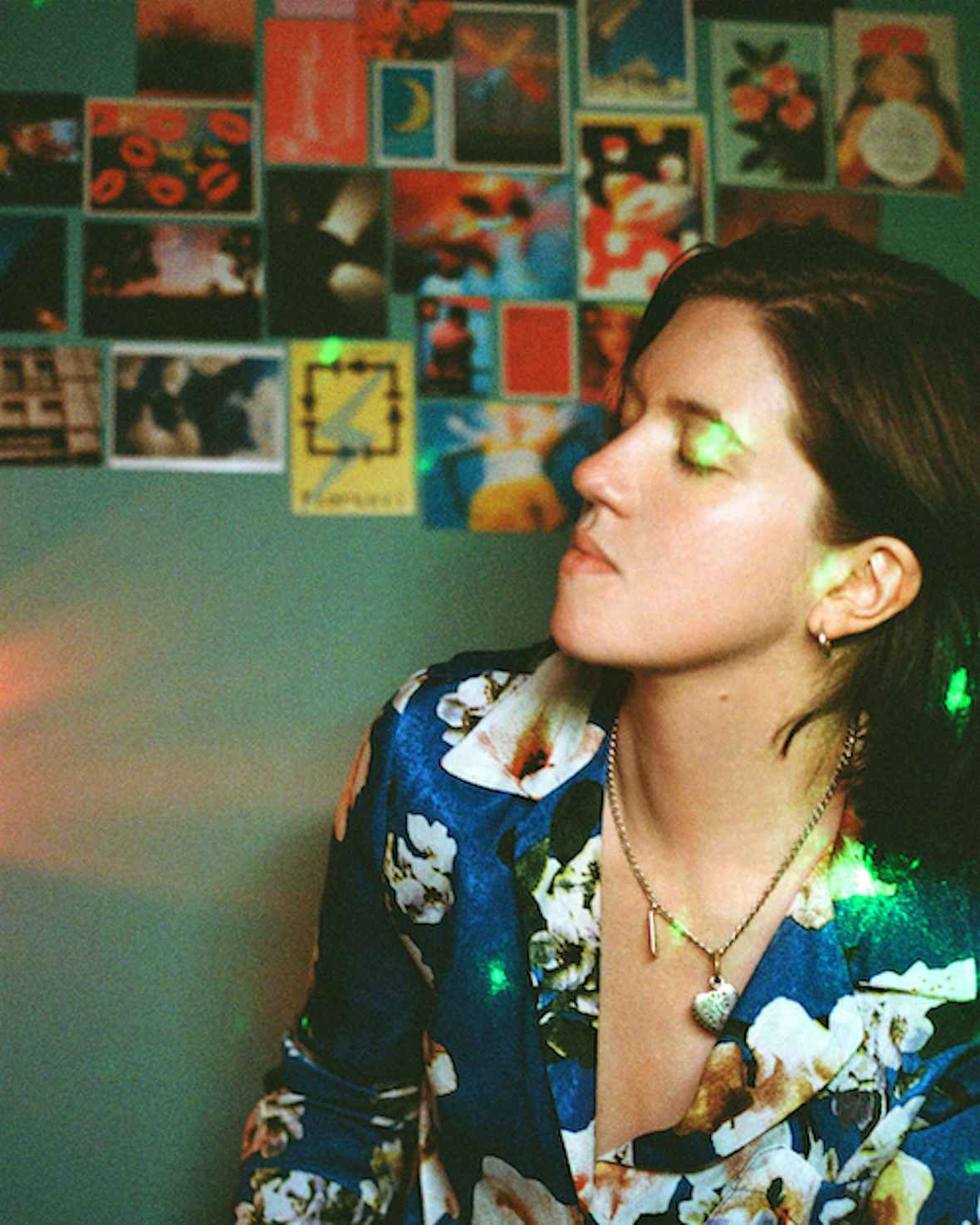 The xx member and freshly soloed artist shares a selection of emotional dance pop tunes.
Romy Madley Croft is a self-confessed ​"shy dancer", but the once-introverted artist has been finding her groove. Her debut solo single, Lifetime, is a warm-hearted dance-pop anthem written and recorded over lockdown, and it's inspired by remixes by seasoned ravers Jayda G, HAAi, Planningtorock and rising Manchester producer Anz.
"I needed a release from all the stuff that's been happening this year," says Madley Croft – who also sings and plays guitar in The xx. ​"So I've been switching off all the lights in my living room, turning on these cheap disco lights from Argos and dancing to these tracks all throughout lockdown."
Skip the festive sing-alongs this Christmas eve and instead shake a leg to Romy's ​"Dancing in my home" playlist, featuring a selection of early-00s Euro dance, queer club classics and emo-pop bangers.
Listen to Romy's playlist on Spotify.

Planningtorock – How Will I Know (Planningtorock Tribute Remix)
"Planningtorock has become a friend of mine, which I'm so grateful for. The first time I heard this song was from a Byok DJ set and I was like, ​'What on earth is this?' It's amazing."
Urban Cookie Collective – The Key, The Secret
"This is a club classic. If you search for club classics it won't be in the top ten, it's more of an, ​'Oh, that song', but I just love it. It's got this real uplifting feeling and it's a bit silly, which is what I've been drawn to lately."
Prospa, India Jordan – Ecstasy (Over & Over)
"When I listen to this, I imagine all the good times I've had in a club. Man, I miss the euphoria of going out."
Lady Gaga – Replay
"The Lady Gaga album was a saving grace throughout the lockdown. I really respected that she delayed it because of what was going on in the world, but I'm grateful that she put it out because it brought so much joy to my life."
N‑Trance – Set You Free
"This song is embedded in my brain. I listened to it yesterday and dissected it and it's such a full on song."
Roisin Murphy – Murphy's Law
"I think Roisin Murphy is just a queen and an absolute inspiration. I'm loving her album but this song lyrically fits so well things right now."
Jayda G – Both Of Us
"I remember hearing this at a warehouse and when it came on, everyone started clapping. It was such a moment that I kept revisiting over lockdown."
ATB – 9Pm (Till I Come)
"I always come back to this song. Whenever I put this song on, my friends are always like, ​'Ah, this song.' And even though it's just an instrumental people really connect with it and singalong to the riffs."
Kylie Minogue – I Believe in You
"Kylie has done these emotional pop dance songs for years. I definitely listen to this song with my friends and we all just hug each other on the dance floor."
Robyn – Because It's In The Music
"The playlist's name is a homage to the queen Robyn so of course I had to include a song of hers. I remember the first time I listened to this song I just danced in the hallway by myself. I love it."
Eurythmics, Annie Lennonx, Dave Stewart – Love Is A Stranger
"I always DJ this one, it's got an amazing combination of elements: her voice, the production… everyone always sings along."
Jennifer Lopez – Waiting for Tonight
"I play in a women's five aside football team and this one reminds me of when I DJed this at one of our parties. Whenever I hear this song I just see a load of women singing along to Jennifer Lopez."
Livin' Joy – Dreamer
"It's just a classic. The moment it comes on, everyone just knows what's about to go down. It's such an effortless song."
Alice DJ – Better Off Alone
"Lyrically, it's a devastating song. But when you play it people always put their hands up in the air and get really into it. I love that juxtaposition."

Ian van Dahl, Marsha – Castles In The Sky
"I put it on because the day my song came out, a couple of friends came around to celebrate with me and we put on this song and just danced for hours."

More like this