Sega Bodega's debut album is sweet and sour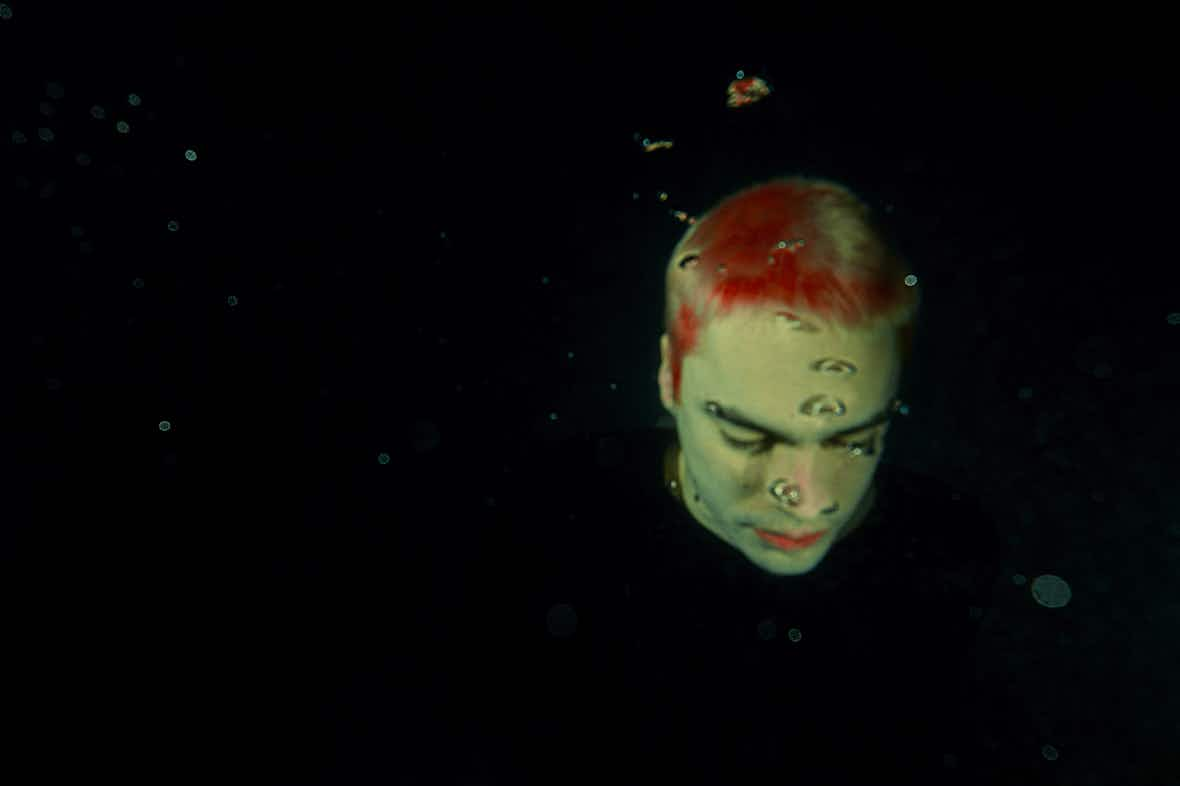 Review: The NUXXE labelhead evolved from club producer to twisted pop frontman for Salvador.
Rating: 4 out of 5
Label: NUXXE
Sega Bodega is a polymath of twisted pop. Though each of the London-based artist's productions all possess a distinctive, icy overtone, his discography spans glitchy beats for label mates Shygirl and Coucou Chloe (together, the trio run the label NUXXE), slick R&B jams with Col3trane, atmospheric synths for the likes of Nadia Tehran and Misogi, and rumbling trap bangers for Mikey Dollaz and Y1640.
There's been a strong sense of evolution running through Sega Bodega's career. With 2018's self*care EP, which he described as ​"half beats, half songs", Sega morphed from producer to frontman, and in 2019 he revealed a new show featuring a string quartet. He already refers to this album's second single Salv Goes To Hollywood as ​"Baby Sega".
Salv Goes To Hollywood was the first track which Sega really experimented with his own voice. His vocals feel breathy and intimate, with sweet melodies mutated by Daft Punk-esque vocoders and pitch-shifting reminiscent of PC Music. Like Shygirl, Sega has a knack for satisfyingly blunt, cheeky and relatable lyricism. Over almost comically blissful production, on U Suck he deadpans a string of dismissive digs: ​"I don't mean to be rude but honestly fuck you … I can list the ways in which you suck … Sometimes I pretend like I don't know your name." Then there's the cooly sardonic U Got The Fever, which sounds like a nursery rhyme gone wrong as an eerie whistle melody plays and Sega sings, ​"Hope it will all be okay in the morning, even though it never is." Opener 2 Strong sounds like an unmanageable come-up in the club, ​"It's coming on too strong" Sega sings, over warped harpsichord.
Fans of the tougher, more abrasive sonics of past releases like Nivea or NSFW may be left wanting more oomph, but Salvador has succeeded in broadening Sega's solo blueprint beyond the constraints of punchy, experimental club music. And if the self*care EP was released with the premise that Sega Bodega was an artist finding himself, in contrast Salvador is a portrait of a self-assured musician.
The album confronts his own mental health struggles, his relationship highs and lows, and battles with alcohol (Sega has been sober for closing on four years now). Released on Valentine's Day, Sega's Salvador is a sort of fucked-up love letter to himself. It's like looking in the mirror, taking the time to observe all your scars and blemishes, and then cracking a smile.

More like this