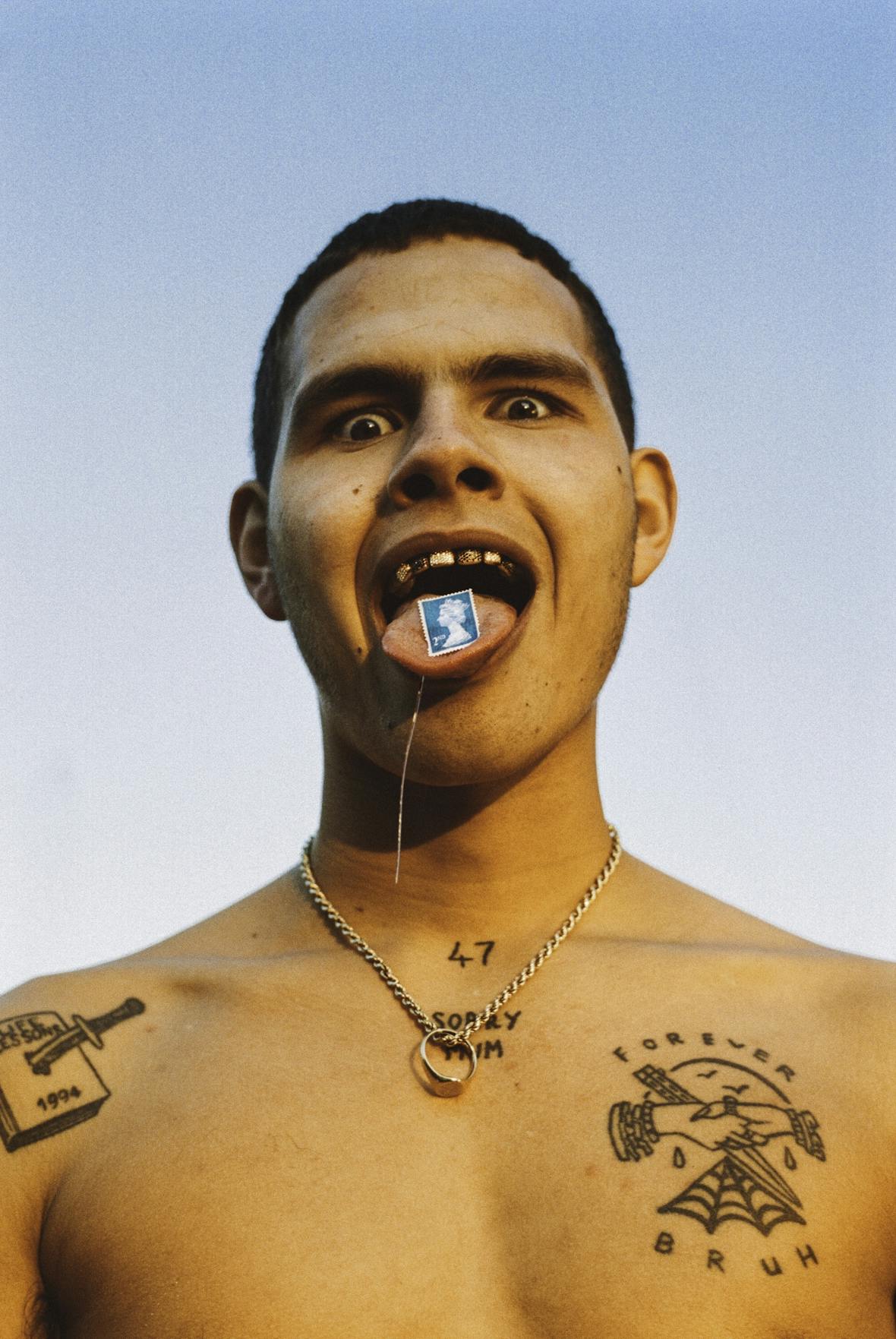 Slowthai's ambiva­lent love let­ter to Britain
Rat­ing: 4⁄5

When Northampton's rough­neck rene­gade Slowthai spits ​"hand on my heart I swear I'm proud to be British" at the end of his album's open­ing title track, it's hard to gauge the lev­el of sar­casm or sin­cer­i­ty. It's pos­si­ble he doesn't know if he means it himself.
Nom­i­nat­ed in the BBC Sound of 2019 poll, acclaimed for a series of fero­cious, often hilar­i­ous sin­gles and pro­mot­ed by a cam­paign of polit­i­cal­ly potent bill­boards, Slowthai's high­ly-antic­i­pat­ed debut album is as focused in deliv­ery as it is ambigu­ous in con­tent. The 24-year-old isn't nec­es­sar­i­ly judg­ing this mess he's doc­u­ment­ing – he just wants us to know it's there. He paints vivid pic­tures of ASBO kids and restrain­ing orders, local shops and sling­shots, a rich sense that we've not moved on from ​'Bro­ken Britain' under­scores all of Slowthai's wit­ty, scabrous storytelling.
He's a lone sol­dier in more ways than one. Gen­er­al­ly, he spits at grime tem­po but he's not a straight-up grime MC, and the scuzzy punk bassline and snarled deliv­ery of Door­man has him sound­ing as much like Sleaford Mods as Dizzee Ras­cal – a pow­er­ful com­bi­na­tion. It's not all son­ic thug­gery though: the twin­kling pianos and more reflec­tive flow on Gor­geous show a dif­fer­ent tem­po (like last year's sin­gle Ladies). Toast­er is sim­i­lar­ly wel­come, a calmer plat­form for an MC, who, behind the spit­tle and cheeky invec­tive is a smart, sharp-eyed observ­er of ordi­nary life like his hero Mike Skin­ner. There are mis­fires – the half-singing on stoned anthem Miss­ing doesn't quite cut it – but when he hits his stride, he's the unique voice UK rap has been look­ing for since drill start­ed run­ning the roads and the likes of Gig­gs float­ed off to anoth­er dimen­sion altogether.
For Inglo­ri­ous, Slowthai man­aged to score a cov­et­ed Skep­ta guest verse. Rather than phone it in, the Tot­ten­ham super­star spits with intense ener­gy and audi­ble pas­sion, prov­ing that he's just as excit­ed about Slowthai's rise as the rest of us. But it's the album's oth­er fea­ture which is per­haps the stand-out track. When Jaykae jumps in to guest on the grind­ing grime of Grow Up, it's a dou­ble-bar­relled shot of ener­gy, describ­ing a world of chick­en and chip shops and low-lev­el deal­ers, a Britain with no past and no future. From Northamp­ton to Birm­ing­ham, here two of the most excit­ing voic­es in UK rap and grime make a great pair­ing. Teeth-clenched, hun­gry, rid­ing the beat with ease and con­fi­dence – it leaves you think­ing that maybe there is some­thing great about Britain.
---