Slowthai's ambivalent love letter to Britain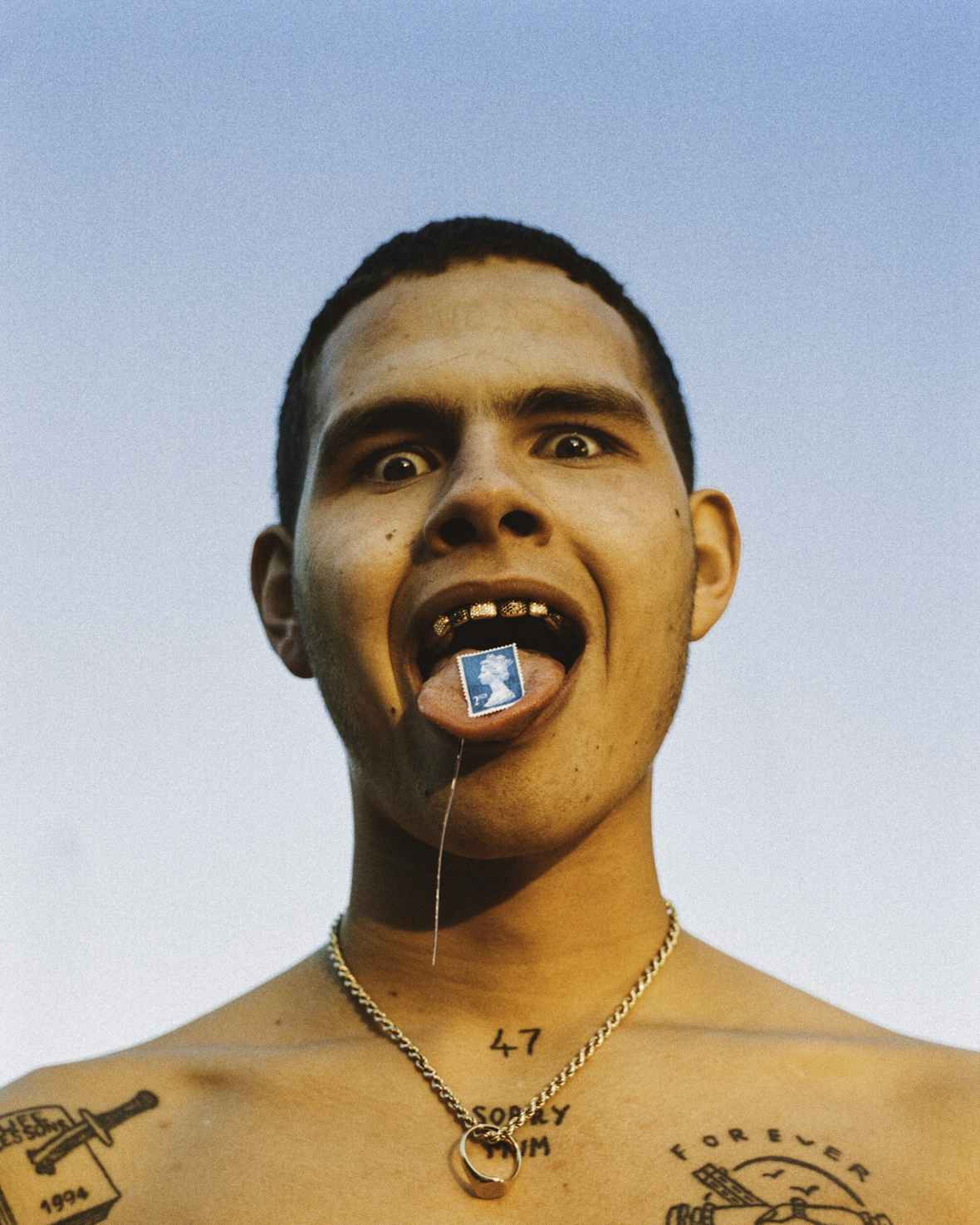 Review: On his highly-anticipated album Nothing Great About Britain, the rapper relishes in grittiness.
Rating: 4/​5

When Northampton's roughneck renegade Slowthai spits ​"hand on my heart I swear I'm proud to be British" at the end of his album's opening title track, it's hard to gauge the level of sarcasm or sincerity. It's possible he doesn't know if he means it himself.
Nominated in the BBC Sound of 2019 poll, acclaimed for a series of ferocious, often hilarious singles and promoted by a campaign of politically potent billboards, Slowthai's highly-anticipated debut album is as focused in delivery as it is ambiguous in content. The 24-year-old isn't necessarily judging this mess he's documenting – he just wants us to know it's there. He paints vivid pictures of ASBO kids and restraining orders, local shops and slingshots, a rich sense that we've not moved on from ​'Broken Britain' underscores all of Slowthai's witty, scabrous storytelling.
He's a lone soldier in more ways than one. Generally, he spits at grime tempo but he's not a straight-up grime MC, and the scuzzy punk bassline and snarled delivery of Doorman has him sounding as much like Sleaford Mods as Dizzee Rascal – a powerful combination. It's not all sonic thuggery though: the twinkling pianos and more reflective flow on Gorgeous show a different tempo (like last year's single Ladies). Toaster is similarly welcome, a calmer platform for an MC, who, behind the spittle and cheeky invective is a smart, sharp-eyed observer of ordinary life like his hero Mike Skinner. There are misfires – the half-singing on stoned anthem Missing doesn't quite cut it – but when he hits his stride, he's the unique voice UK rap has been looking for since drill started running the roads and the likes of Giggs floated off to another dimension altogether.
For Inglorious, Slowthai managed to score a coveted Skepta guest verse. Rather than phone it in, the Tottenham superstar spits with intense energy and audible passion, proving that he's just as excited about Slowthai's rise as the rest of us. But it's the album's other feature which is perhaps the stand-out track. When Jaykae jumps in to guest on the grinding grime of Grow Up, it's a double-barrelled shot of energy, describing a world of chicken and chip shops and low-level dealers, a Britain with no past and no future. From Northampton to Birmingham, here two of the most exciting voices in UK rap and grime make a great pairing. Teeth-clenched, hungry, riding the beat with ease and confidence – it leaves you thinking that maybe there is something great about Britain.

More like this