Listen to SOPHIE's brightest musical moments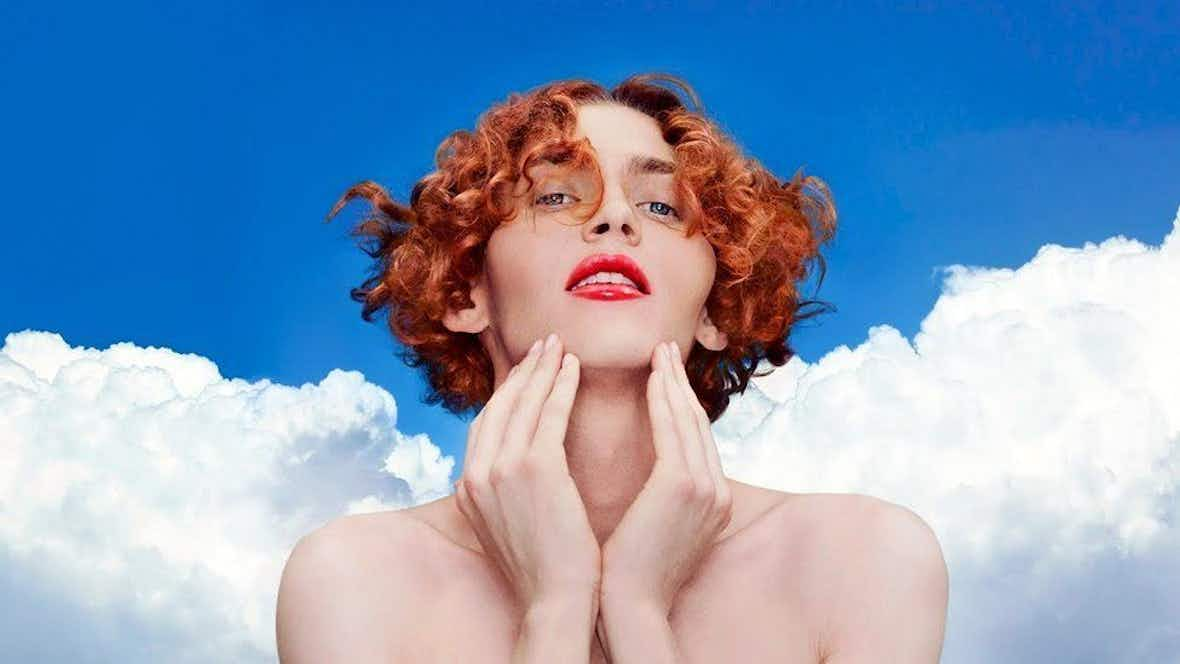 Some of the key tracks by the late, great pop experimentalist.
Tributes are pouring in in honour of SOPHIE – the Scottish musician who passed away on 30th January at the age of 34. As a producer, singer and songwriter who joined dots between the pop mainstream and the most adventurous peripheries of club music, SOPHIE has left behind a catalogue that's admired by artists right across the musical spectrum.
"I think all pop music should be about who can make the loudest, brightest thing," SOPHIE said in a 2015 interview with Rolling Stone. ​"That, to me, is an interesting challenge, musically and artistically."
We've put together some of SOPHIE's finest moments below, ranging from SOPHIE's subversively and strange club anthems, to collaborations with the likes of Madonna and Vince Staples. Play them loud.

Released via Glasgow label Numbers, this was SOPHIE's breakthrough track which grabbed the attention of music publications and swiftly became a crowd-pleaser in the club. Channelling the sweet elements of ​'90s dance-pop which 20-somethings remembered from their childhood, Bipp also had a strange and unique texture which indicated the fearless experimentalism in the years to come.
SOPHIE's next big tune. Blending hard-hitting drums and slippery bleeps with pitched-up, childlike vocals performed by Nabihah Iqbal. Lemonade was used for a McDonalds advert in 2015, stirring up plenty of debate about the so-called underground's relationship with capitalism.
Co-produced with A.G. Cook, Hey QT was the euphoric anthem by QT, a semi-fictional, energy drink-promoting pop star. PC Music's provocative concepts were divisive at the time, but no one could argue with the sheer catchiness of this track.
Madonna – Bitch I'm Madonna ft. Nicki Minaj (2015)
Joining a team including Diplo and big time songwriters like MoZella and Toby Gad, for SOPHIE, this high-octane Madge single was another brush with the mainstream.
Charli XCX – Vroom Vroom (2016)
By now we're used to Charli XCX blending pleasurable pop melodIes with abrasive electronics, but after her 2014 album Sucker, the SOPHIE-produced Vroom Vroom felt radically experimental, arguably marking the start of Charli's most free-spirited phase.
In the early years of SOPHIE's career, the artist was thought of as a somewhat enigmatic, largely faceless producer. It's Okay to Cry was the moment SOPHIE stepped into the spotlight, sharing a tender singing voice and revealing a stunning charisma. ​"I hope you don't take this the wrong way, but I think your inside is your best side," SOPHIE sings on this tender ballad. The sentiment was subtly echoed in SOPHIE's debut album's title, Oil of Every Pearl's Un-Insides (which, when you say it out loud, sounds a bit like ​"I love every person's insides.")
With drums that hit harder than heavy metal and lustful R&B vocals, Ponyboy was Oil of…​'s sweat-soaked BDSM anthem.
Vince Staples – Yeah Right ft. Kendrick Lamar (2017)
"Some of my favourite modern pop productions have come from the hip-hop world. I love the speed that a lot of that music is made and how reactive it is to the present moment," SOPHIE told THE FACE last year, while discussing this track – one of the two songs SOPHIE produced on Vince's album Big Fish Theory. With an interlude of SOPHIE's trademark trance synths and pitched-up vocals giving way to a Kendrick verse, Yeah Right felt like the thrilling meeting of two worlds.
A blast of pure musical bliss, and an absolute classic in the eyes of SOPHIE's fans from the moment it dropped.
Last November, we got two SOPHIE and Shygirl collabs: a track on the Cyberpunk 2077 soundtrack under their moniker Clockwork Venus, and this streamy club-rap banger from Shygirl's ALIAS EP.
Back in 2015, SOPHIE reportedly told the Numbers crew that she wanted ​"NO remixes" of her music, ​"unless it's Autechre". Six years later, they eventually submitted their reworks. In her 2018 interview with Crack Magazine, SOPHIE said the experimental duo had ​"been my heroes for a very long time," explaining that ​"there's something so fundamentally human about their music, and the way that it's just describing a material world. It's almost like you're sticking your hand into a goopy material. Everyone can have some experience of that, it's a very human thing. You're literally just responding to materials and emotions through sound."


More like this