The emotional complexities of Summer Walker
The 23-year-old is the biggest artist in R&B. So why does she want her old day job back?

Summer Walker is dreaming of getting back to cleaning. Back in 2017, she had a cleaning business (her Insta, @summersoclean, shows her posing in mirrors wearing marigolds, scrubbing bathrooms and promoting her $25 fridge cleaning services) and today, in a suite at the Nobu hotel in Shoreditch, east London, she's wishing she was back there. ​"It was a better time," she sighs, looking at her feet from underneath the hood of her fluffy cream robe. ​"Just, you know, the solitude and stuff. I like to clean. It's therapeutic. I like organising. Watching something go from messed up to nice. I miss being at home, minding my business. No one bothering me when I leave the house."
It's unsurprising that people ask her for selfies. 23-year-old Walker's debut album Over It, released this October, is the biggest R&B debut of the last 10 years. It charted straight into the UK top 10 at No.7 and No.2 in the US, and the remix of her song Girls Need Love featuring Drake has racked up over 90 million streams on Spotify. We meet on the afternoon before her show at east London venue The Troxy (3,100 capacity) – which was added to the tour schedule after tickets for her other two gigs in the city quickly sold out.
It hasn't all been welcomed. For Walker, it feels like a teeth-clenching grind that she calls ​"kinda irritating". Today, it's only discussing the ​"fruity candy" scent of cleaning product Fabuloso that initially excites her, after I mention her Insta stories that show Walker fastidiously cleaning the nooks and crannies of her tour bus. Before our interview, there are a few murmurs of her reluctance to do interviews from other journalists that have spoken to her but its not 100% clear just how much. Now, as you're reading this, it's common knowledge that Walker has spoken of her crippling social anxiety and the fact that she's no fan of interviews. She's only doing a handful on this promo run, and to get through this one, she's holding Rose quartz ("for love"), tourmaline ("for protection") and amethyst ("for calming") crystals in her hand as we speak.

An Instagram post on the 3rd November perhaps sums up Walker's current disposition best: ​"Fuck the interviews, photo shoots, videos, & really the shows too." This week she took to Instagram to inform her fans that she appreciates those who purchase meet and greets, but that she's an empath and ​"that transference of energy from that many people each day would literally KILL me". She has also cancelled 20 dates of her tour, citing anxiety issues and the need to look after her health.
Walker grew up in Atlanta, but it's Las Vegas, the place she now calls home, that she feels homesick for. It makes sense really – finding solace in sprawling desert that from the outside, seems like a glamorous, bustling strip. She's quick to debunk that: ​"It's actually not that populated – it's like 600,000 people. If you go on the strip its dense but there's loads of other places to go where there's no traffic. Whereas Atlanta, NY, California [are] really crowded. People think Vegas is really busy but it's not. I love it. My ma says it looks like a ghost town." The more you get to know Walker, the more you realise that finding a home in a ghost town might just be a perfect fit.
As a teen, she recalls attending a predominantly white school at which she was a self-confessed introvert. ​"I didn't really talk to people like that," she mumbles from under her hood. ​"People thought I was weird. They called me weird all the time." She found herself by going home and playing guitar, listening to Musiq Soulchild and classical, courtesy of her piano teacher, and went on to study audio engineering at college. She started uploading music to her YouTube in secret – ​"none of my classmates knew I even did music," she smiles. I ask how she overcame her anxiety of showing people her videos online and she responds, matter of factly: ​"It's online so it doesn't bother me. There isn't any people in my face. Even now, you just turn off your notifications, block who you want to block."
Her other interests include reading books on ​"geometry, dimensions, science, meditation" and diving head first into a number of conspiracy theories, including Planet X and CERN. ("They're like, opening portals and shit. But don't you think it's so annoying because like, humans are always trying to recreate something that they have no business recreating and it's like, ​'you're going to fuck something up?'") But she's most fascinated by the Moors (black Muslim inhabitants of the Maghreb, who some believe bought white Europeans out of the dark ages thanks to their enlightened knowledge of history, mathematics, astronomy and art). The fact that the black history and mythology of the Moors captures her imagination so much, is an insight to the kind of quiet power of black excellence that Walker respects. ​"I like their independence," she says with a shrug.

On the day, 15 minutes away from the hotel suite we're sat in, many of Walker's fans are congregated in a car park in Hackney in aid of her pop-up ​"Rage Room", at which some of her (predominantly teen) super fans are smashing the shit out of microwaves, old washing machines and a car, donning fluro pink safety goggles as her album blares out. Later that day, on a freezing Wednesday afternoon, I join a 50-deep queue of people (most of whom, it turns out, are bunking college). The girls are wrapped up and ready. ​"I'm here to take my anger out," shouts 18-year-old Jade, from west London dressed in a silver bomber jacket and ponytail, ​"On men thinking they can say whatever they want and get away with it – I'm over it!"

The tongue-in-cheek-men-are-trash fandom extends late into the night. At her sell out show at the Troxy in east London, it takes 45 minutes to move through the icy queue two hours before she's due on. The line, made up predominantly of young black women and girls, hijabis and young queer fans, is bubbling with excitement. On stage at The Troxy, Walker's voice is exquisite. Though her body language communicates that she's not completely comfortable there, her vocals wrap around and move you. Pole dancers either side of her make strong, seemingly effortless, delightful spins. Sex positive, sensual and delicate, Walker's style of R&B follows the lines of SZA, Ari Lennox and H.E.R, happily making the point that there can be more than one.
You can see why her music has caught fire. The luxurious, empowered jolts on Playing Games use the vocal trills of Destiny's Child (she nods to ​'90s R&B might again in the exquisite Come Thru feat. Usher) to demand nothing more than fairness: ​"Did I ever/​Ask you to take me to go/​Shopping in Paris or go/​Sailing overseas and just/​Drape me in Gucci? No" as she implores a partner to level up.
Over It is a record full of humour and knowingness about female power. On the witty Girls Need Love, which became a hit after Drizzy saw her video on a bowling alley screen and reached out to record a remix, ("We did it by DM," Walker says. ​"I don't really like to be in the same room with people.") you almost see the sigh as she sings, ​"Girls can never say they want it" as she asks for dick. It shows how female pleasure is demonised in culture in a single line, something feminist scholars like Luce Irigaray have spent a lifetime telling us.

Said line has become a thing too, on TikTok you'll find countless videos of people screaming ​"I just need some dick!" at Walker's live shows. (At the Troxy, I can confirm the demand rang out across east London from girls and guys alike.) Hearing songs like Body live, one of my most played Spotify selections of the year, makes you move despite fantasising about yourself emulating the slow, controlled ballet hook poses on a pole that Walker uploads to her Instagram.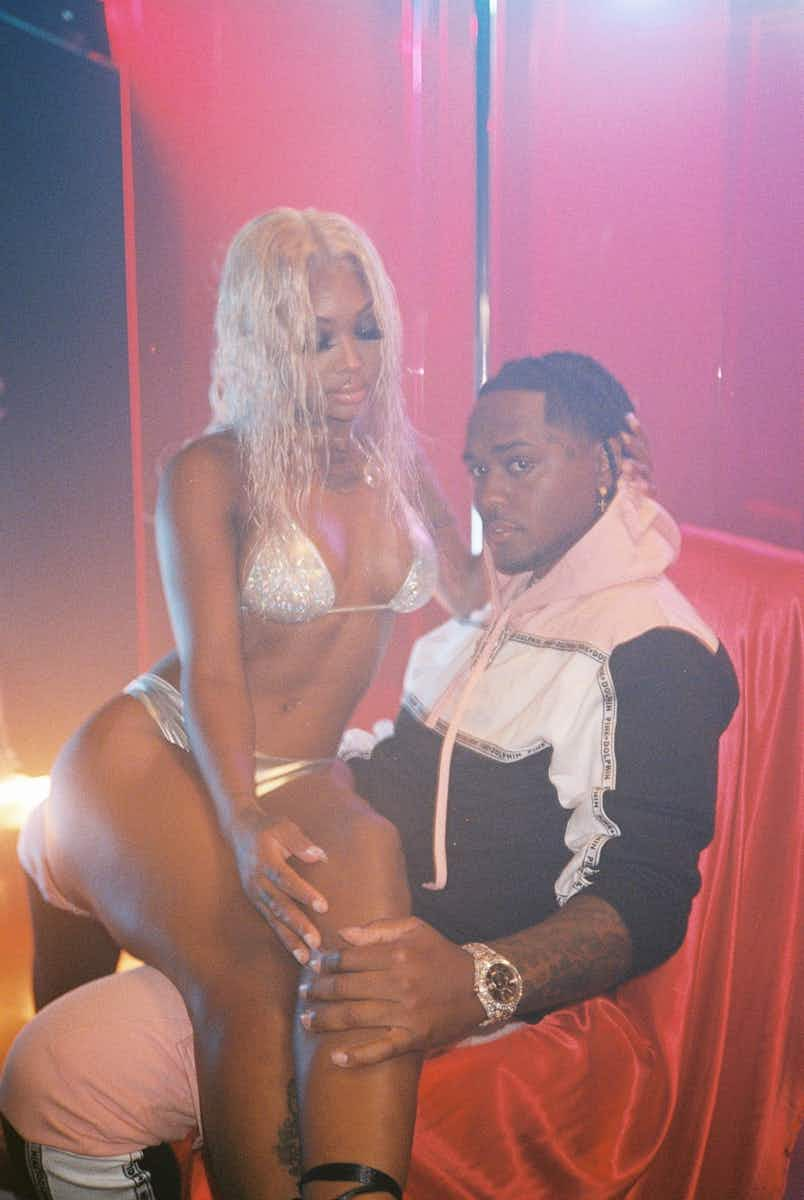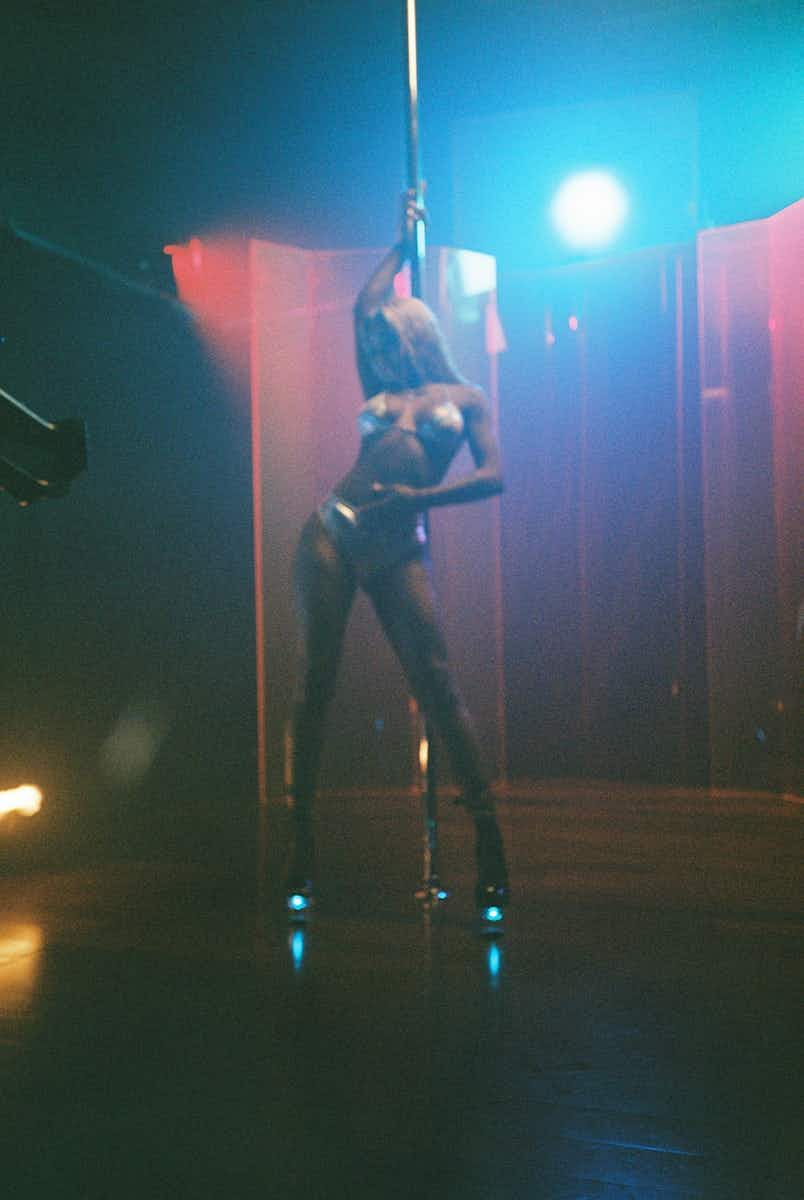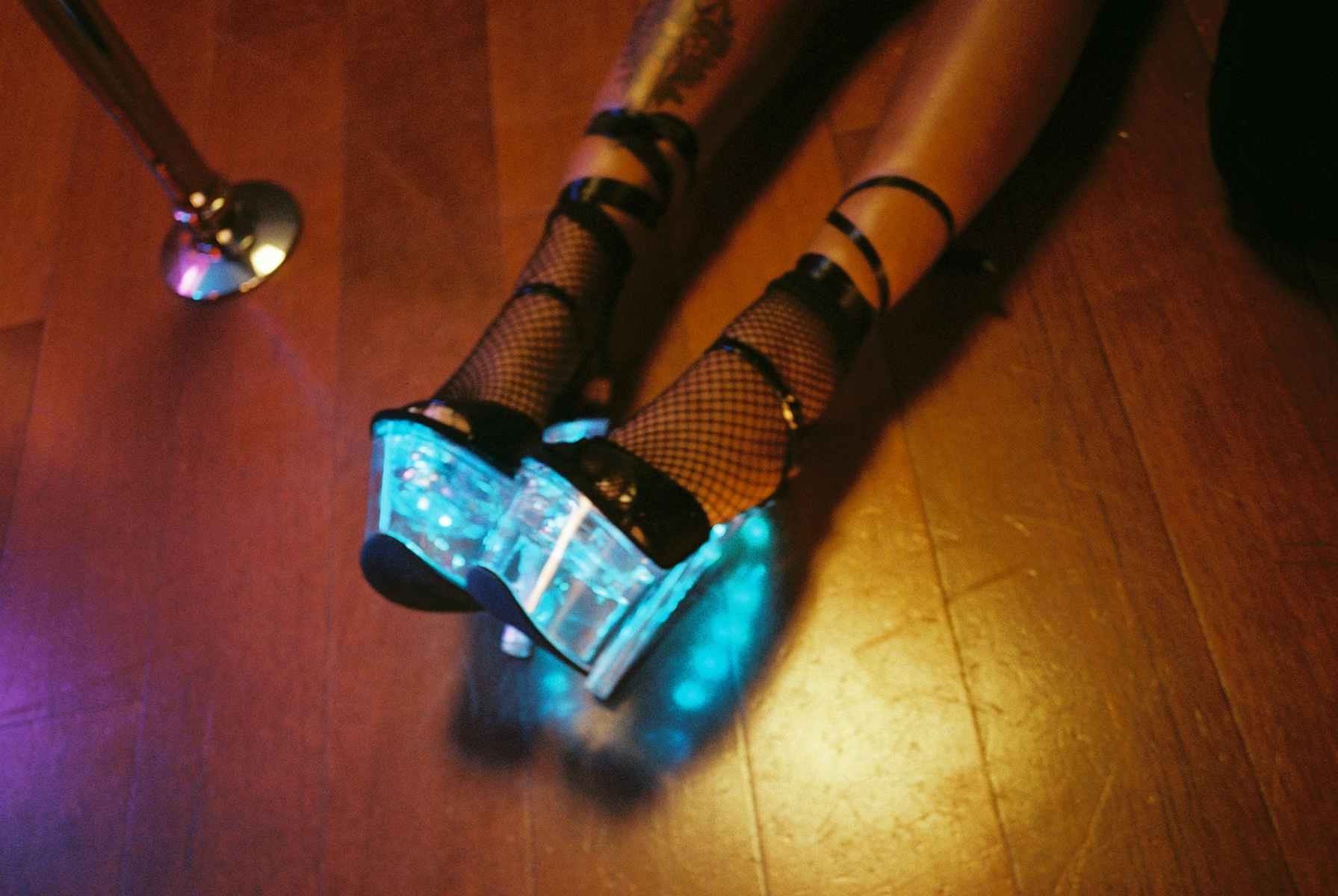 "It helps you get out of your shell… it's fun," she says of her stint stripping in a club in Atlanta four years ago, which, to some people, might have seemed at odds with her social anxiety. ​"After all this, I'm just gonna get a pole installed in my house … when this is all over." The fact that she's already dreaming of sacking this all off after this album and tour ("I only want to make this album. It's all … just a lot") to return home says a lot about her future plans. As it stands today, anyway, money and anonymity appear to be her main goals.
I ask Walker whether she might be underestimating the impact she's had on certain fans' lives and she exhales into her ATL drawl. ​"Yeah, but people have the attention span of like, kids. They get all hyped up and then the next minute they on to the next thing. Somebody else will come out and do their thing." The honesty, and awareness of the cycle is heartening and depressing, and it's hard not to admire anyone able to centre their needs over the expectations of an industry that's got a history of punishing artists that tell it to go fuck itself.

It also flags up questions of entitlement of what fans expect from artists. Not all artists have to be relatable and available, and it's telling that Walker saying no is so newsworthy in a social media climate in which anyone with profile is less and less permitted to be invisible.
"I spent most of my time on instagram and on TikTok," Walker tells me. ​"There's this one lady … I can't remember who, did this video on being an introvert and hows it's ok. And how like, a lot of extroverts have a lot of narcissistic traits, like you don't have to be loud. They make you feel like if you're not loud there's something wrong with you or something."

When asked a question about politics her decision to dismiss it is refreshing. ​"I don't stand for shit," she shrugs. In the saccharine celebrity world of watery wokeness we live in, it's good to hear someone say it how it is. Walker is not a slick, articulate speaker, nor a cutesy affected ​"I'm a weirdo!" fabrication. She just is. And while others might read it as precocious when she shrugs that she just does live shows to make money ("I'm just doing this all for money, that's it"), rather than as a creative or spiritual gift to her fans, you wonder if she really means it. What's clear is that her talent is undeniable.

It's hard not to marvel at a young artist turning the standard media industy complex run of events haywire – announcing the end before its really even begun (her tour is titled: The First and Last Tour), refusing press, answering questions with shrugs, and then later doing a show with so much charisma and seemingly effortless talent that you can't help but feel drawn to her.
After our meeting – after seeing questions online asking how people are able to do any live shows at all when their mind rejects social interaction – I consulted a psychotherapist. With his history working with musicians in therapy, Jaspreet Tehara was able to try and help me unpack the nuance and complexity of how the brain allows us to both reject conversation and perform publicly without breaking a sweat. Without psychoanalysing someone he's never met, he explained how, in general, ​"For many artists with social anxiety, the cloak of performance can shield us from the panic of palpitations in a way that one-one-one interaction often can't." For some artists, sharing their sonic moments of introspection on a stage, or even performing online, saves them.

Summer Walker's worldwide fanbase is snowballing and all we can hope is that she manages to find a way to make music on her own terms. For now, she's leaning in to the quiet of a hotel room in London, happy in her solitude, daydreaming about the fruity candy scent of Fabuloso.

@summerwalker


More like this