The Face Mix 011: Ash Lauryn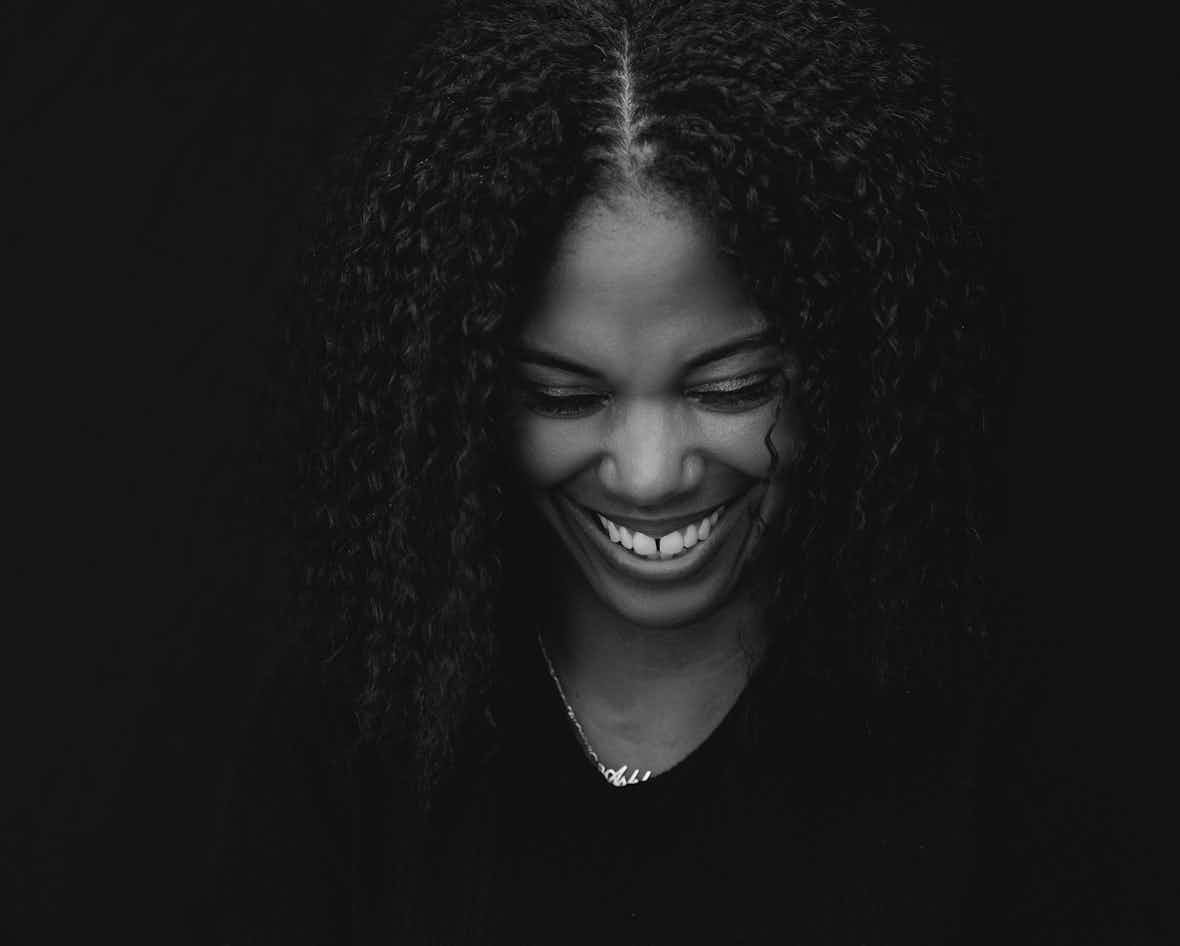 The Atlanta-via-Detroit DJ does house and techno that's good for the soul.
There's a lot of respect out there for Ash Lauryn. Her motto, ​"Underground & Black" is also the title of her NTS show, her future merch line and her blog. On the Underground & Black platform, Lauryn writes about the music she loves, celebrates and house and techno as black art forms and speaks out when these scenes aren't given the respect they deserve. She's also refreshingly transparent about the realities of pursuing a life as an in-demand DJ while holding down a day job.
As a DJ and radio host, the Atlanta-based, Detroit-born selector has an ear for melodic, soulful 4/​4 tracks that warm the heart and capture the thrill of stepping onto the dancefloor at night. Read a Q&A with Ash Lauryn and check out her Face Mix below.
What makes you feel good when you're DJing the club?
It makes me feel good to see the crowd smiling, dancing, and enjoying the music. I feed off the crowd's energy, so when they are feeling it, it inspires me to go deeper. I also really like seeing women in the crowd, and overall just a diverse dancefloor. Great staff and sound at the venue always helps too!
What's the vibe and direc­tion of your Face mix?
I recorded this mix in one take after working a nine-hour workday. No real planning was involved. Most of the tracks included are ones that I've been playing out in my DJ sets.
When people from outside of Atlanta think about the city, they might immediately think of rap music. What's the techno scene like there?
The house and techno scene in Atlanta is legit if you ask me. We have different events to choose from every weekend, and we also have a great deal of local DJs who are very talented. We bring a fair share of big names to play here as well, so I don't really have anything negative to say. Of course, it would be nice to have more house and techno music-oriented venues, so hopefully more will pop up in the future.
You're originally from Detroit – how long did you live there for, and do you have any connection to the music scene there?
I was born in Detroit and raised in a suburb of the city called Rochester Hills, about 30 minutes from downtown. I still have connections and ties to the scene in Detroit – it's one of my favourite places to DJ. I moved away a little over a decade ago, but get back as much as possible. My parents still live there, and my sister moved back recently so my family roots are still Detroit based.
Who would you most like to see on the cov­er of The Face magazine?
My boyfriend Stefan Ringer, he is a very talented artist, creator, DJ, producer, etc. His work ethic inspires me every day, and I'm excited for the future of his career in music.
Also, Ryan Destiny. She is a talented black woman also from Detroit and I really love her style.
Any upcoming/​underground artists from Atlanta that you'd recommend we check out?
Not all of them are upcoming, but def people you should check out if you aren't already familiar. Vicki Powell, Kai Alce, Stefan Ringer, Jay Simon, Anonima, D2T, King Nappa, Leonce, Jsport, Knz, and there are plenty more. Big ups to everyone in the city doing their thing!
Tracklist:

Cody Currie & Joel Holmes – Beyond the Stars

Omar – Feeling You (Henrik Schwarz Remix)

Cassio – Baby Love (DJ Q's Disco Beats 2017 Remaster)

Amir Alexander – Cock Blockers

Waajeed – Lotta Bounce

Dwayne Jensen – My People

LadyMonix – Baby (Stefan Ringer Mix)

Fresh & Low – No Going Back
KE, Ed Nine – How It's Done

Emmaculate, Osunlade – Isis (Yoruba Soul Mix)

??????????

Emmaculate, Kaye Fox, Glenn Underground – Gold (GU's Jackson Rogers Mix)

Lady Alma – Let It Fall (DJ Spinna Galactic Soul Remix)

More like this