Listen to London-via-Sheffield DJ Nyra's unpredictable, club-inspired mix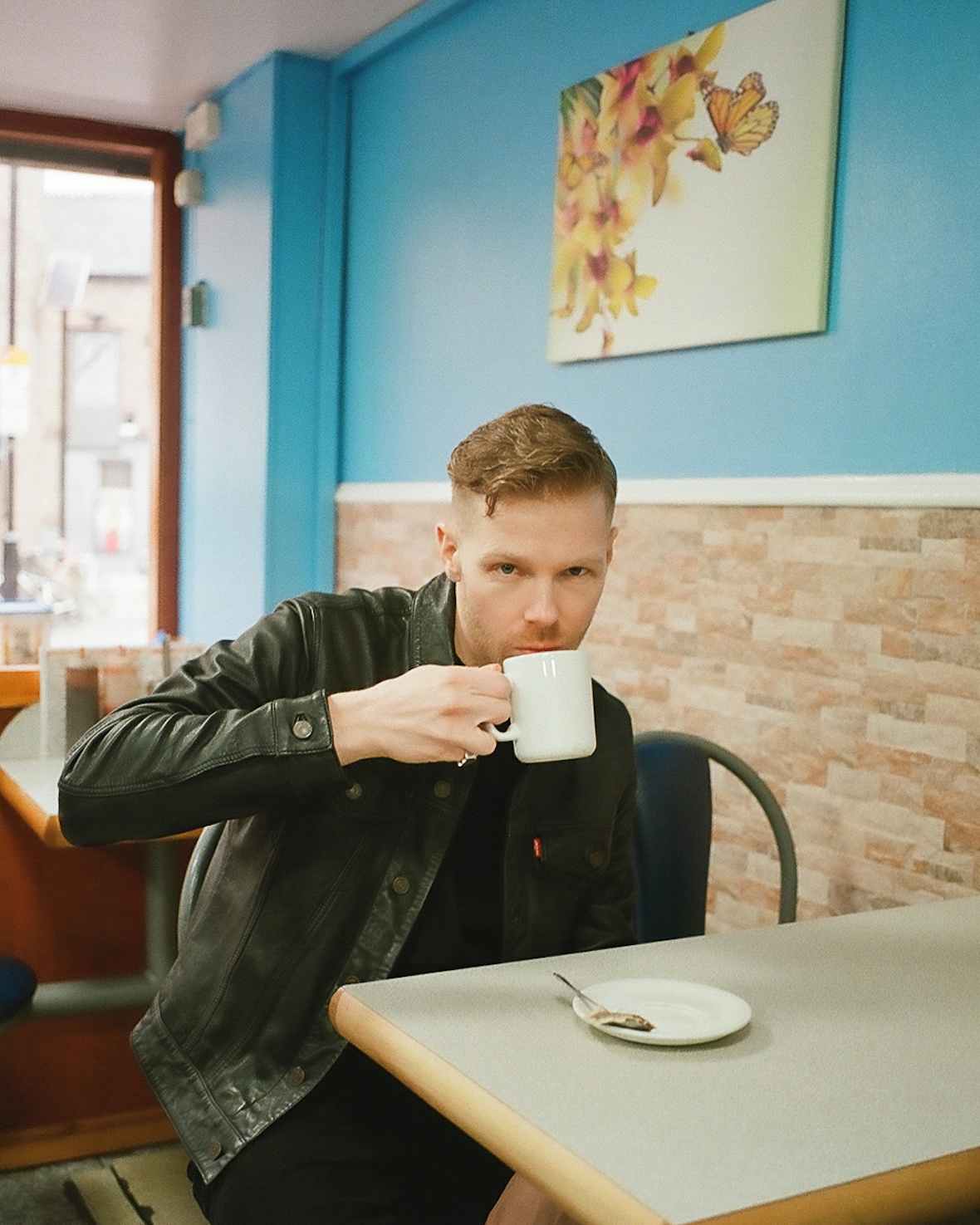 Fresh from playing at London's much-loved Adonis party, the former professional cyclist joins the Face Mix series.
Nyra did loads in the Sheffield scene back in the day. With his Downlo parties, which were often thrown in the Steel City's warehouses and attracted massive DJs like Ben UFO and Berghain regular Norman Nodge, Nyra (real name Ryan Davis) helped generate a new buzz in the local music industry, arguably laying the foundation for the well-respected Hope Works venue. Then, in 2013, he sacked it all off to become a professional cyclist.
After riding high for a few years (he was on the telly, and he finished 3rd place in the Yorkshire Road Race Championships), Nyra moved to London for a fresh start, getting back behind the decks and into the studio. He's a talented producer with an ear for emotive samples (Eris Drew told him his track Galaktik was ​"literally one of the most incredible rave tracks of the last ten years") and since 2017 he's been self-releasing tunes that range between, house, disco, techno, electro, and breakbeats via his own label, Canoe.
For his Face Mix, Nyra has delivered an hour of selections that capture the essence of his DJ sets, but takes a few more unusual turns than he could get away with in the club. Listen below.
Which club nights excite you the most at the moment?
The London based night Adonis is one of my favourite parties at the moment. Klubnacht at Berghain/​Panorama bar always excites me, Blitz in München are doing great parties…
What makes you feel good when you're DJing in the club?
Those special moments when everyone's on the same wavelength. Road testing new music I have finished and getting a good reaction makes me feel good. From a technical perspective, when the sound in the DJ booth is on point and as good as on the dance floor, it makes you feel like you're a part of the party.
Who would you most like to see on the cov­er of The Face?
She is not with us anymore unfortunately, but Shirley Baker would've been incredible on the cover. I'm obsessed with her work. She was an incredible northern photographer best known for her street photography and portraits taken in working class areas of Manchester.
Which under­ground/​upcom­ing DJs we should look out for?
Patrick Holland, Roi Perez, Ciel, Fantasic Man, Partok, Wes Baggaley, Ok Williams, Grace Sands, Josh Chenon, to name a few.
Tracklist
Tangerine Dream – Dream Sequence (Virgin)

Glas Gesture – Surround (Noods Radio)

Farah ‎– Into Eternity (Italians Do It Better)

Kris Baha – Black Rose (She Lost Control)

Johnny Rock – Valium ( Daft Edit) (Unreleased)

Borusiade Fortunate – Mirror Hall (Dark Entries)

Timothy J FairPlay – To The Inland Strip (Magic Feet)

The Neon Judgement – The Fashion Party (Old Gold)

2000 And One – Kreamm (Bang Bang)

Mike Ash – Birthday Nord (KMA60 Rezpektiva)

Dmitry Distant & Arnaud Lazlaud – De ton absence (Timothy J. Fairplay Remix) (Electronic Leatherette)

Toby Tobias – Trippy Steve (Fantastic Man Remix) (Futureboogie Recordings)

Secession – Touch (Part 4) (Beggars Banquet)

More like this