Tinashe: ​

"

I was chasing a hit, which never fit who I was"
The pop-R&B artist shares her thoughts on major-label limbo and staying true to her creative spirit with her latest release, Songs for You.
There wasn't one specific situation that led Tinashe to leave her longtime label, RCA. The shape-shifting singer, known for sampling genres like an all you can eat buffet, had grown used to creating in a grey area. Her discography is littered with slinky club thumpers like 2 On and Party Favors that stand toe-to-toe with splotchy top 40 anglers like Superlove and Player. It's no wonder the label – home to artists like Khalid and SZA, who arguably have a more core R&B base – didn't really know how to market her. The singer's third album Joyride was dumped into the ​"maybe" bin for three years before its eventual release in April 2018. It debuted at No. 58 on the Billboard 200 with 9,800 album-equivalent units, and promptly slid off the charts.
"I definitely have a slightly sour taste in my mouth about that whole process," she says. The 26-year-old released her follow-up, Nightride, in 2016 as a holdover that she says RCA didn't support. ​"When [Joyride] came out, I was like, over it. I felt it poisoned that entire project. So for me, it felt natural before I started a new project to figure out what I was going to do differently, because it didn't seem like an option to do that again. I just couldn't do it."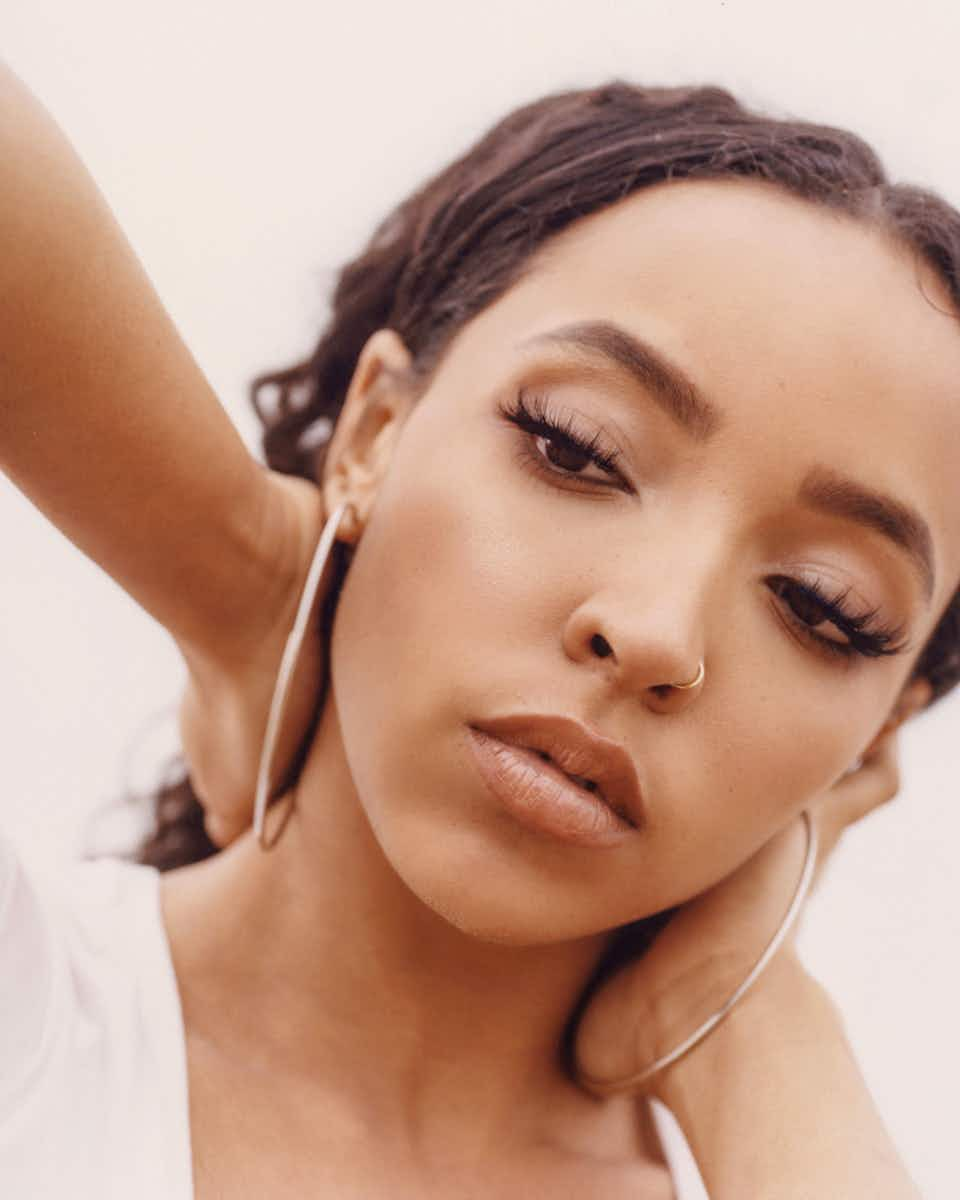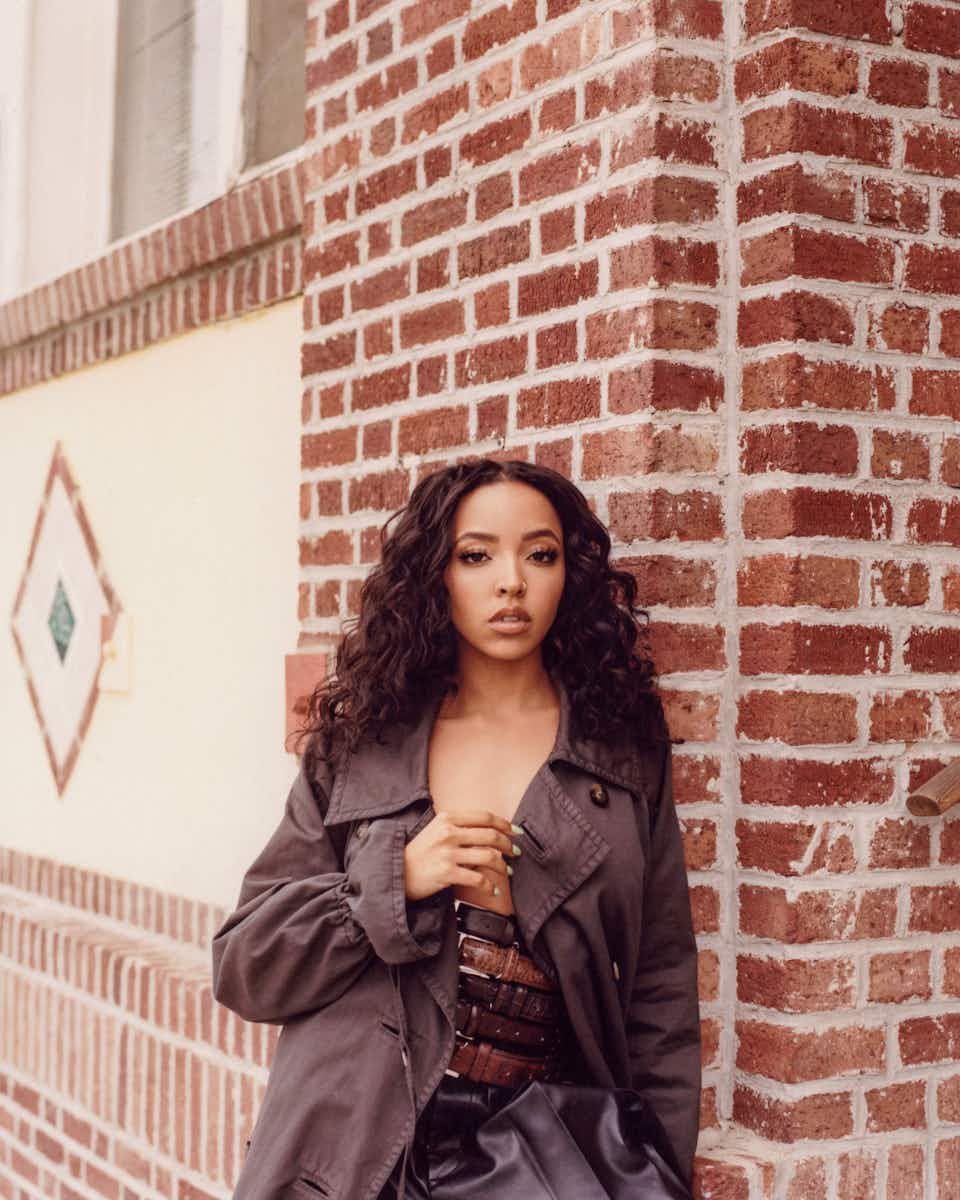 After Tinashe initiated exit talks with RCA, news broke earlier this February that she had officially split with the imprint that she called home since 2012. But by that point, she'd already begun work on her fourth album, Songs For You. Released in November, it marked her first full-length project as an independent artist. The moody tracklist, headed up by the sneering Die a Little Bit featuring Ms Banks, calls back to her earlier mixtape work, bubbling with ideas that, true to form, careen between genres. This time, the reaction was surprisingly different: Songs For You vaulted to No. 1 on the iTunes album chart, and non-single Save Room For Us featuring MAKJ launched to the top spot on its R&B chart.
For Tinashe, the record's success signalled that trusting her gut and forging ahead on her own had been the right choice all along. ​"If I want to put something out or I think this is the song or move, it's not overanalysed, it's not strategised to the point where it takes the soul out of it. It's not hyper-curated," she says. ​"It's just instinctual."
That also meant abandoning the need for chart success. It's something she fell into and struggled with in the years signed to RCA, and you can't help but notice that tracks like Superlove reached for a persona that simply wasn't her own. ​"It came to the point where I was chasing whatever a hit may be and trying to sell these genres or box myself in sonically, which I never felt fit who I was," she says. ​"With this project, it was important I get back to creating something that was important for me. But at the same time, I also had the realisation that that is what my fans want as well. That's what they are going to respond to the best, is stuff that feels really legitimate to who I am."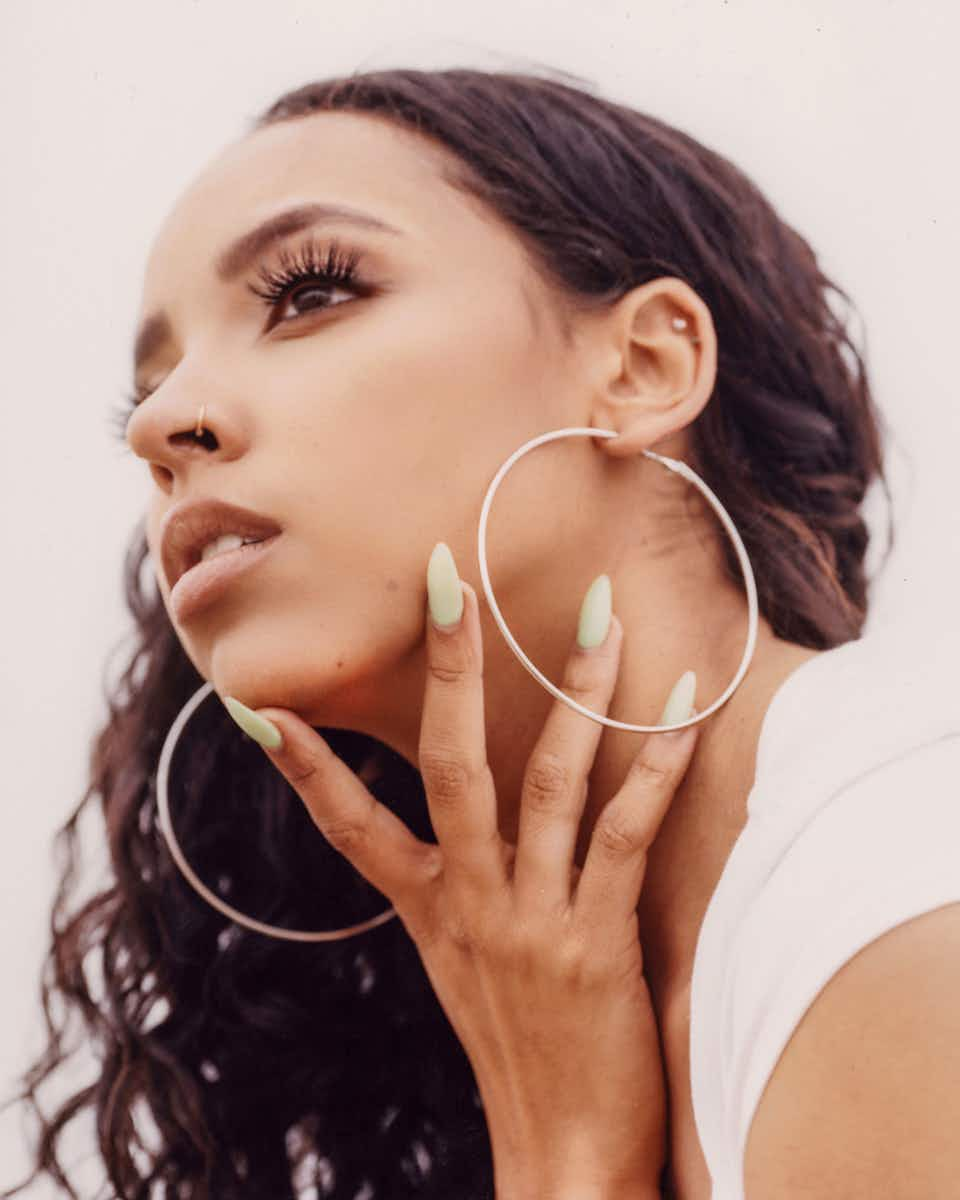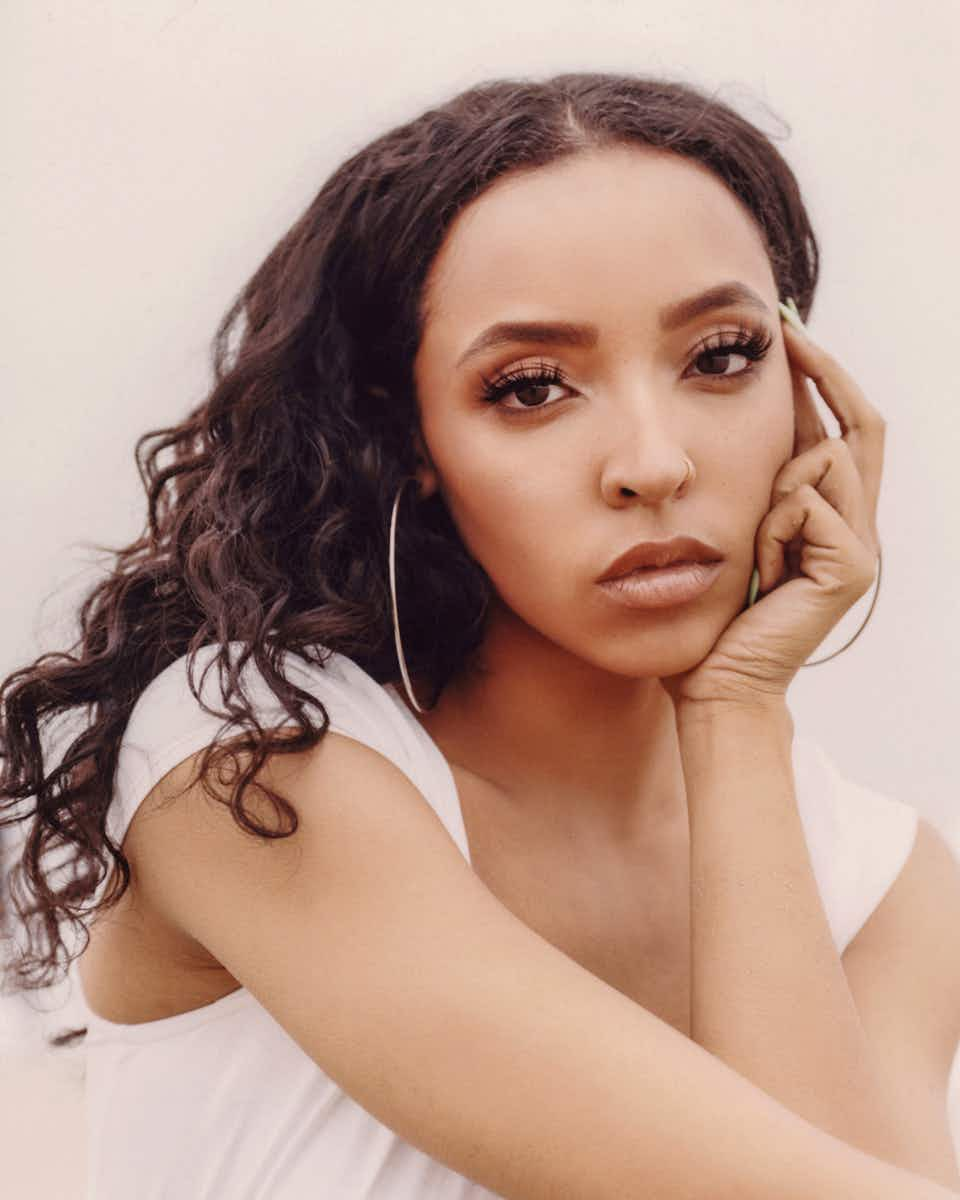 Tinashe kept the circle small on Songs For You, curating a select group of artists to appear on the project, including G‑Eazy on the pearl-clutching So Much Better and 6LACK for the pillowy Touch & Go. But it's more a display of her range, from the hyphy-adjacent Hopscotch to the acoustic closer Remember When. Fans took note: ​"I think people have seen the fact that I've been through it a little bit and haven't stopped, and that's inspiring to people," she says. ​"That's probably what's shifted the conversation from, ​'Tinashe is whatever, her music is whatever,' to ​'This is actually dope, she's dope, we're rooting for you.'"
The Twitterverse responded. ​"Whatever you did for Lizzo in 2019, you can do it for Tinashe in 2020, there's no excuses," wrote one user. Many were ​"shocked" by how good the album is. Some even crowned it the best album of the year. Of course, a robust and vocal fanbase comes with the territory, and Tinashe is fully engaged with the Nashe Nation through the good and the bad. She read a lot of the tweets. She tries not to respond to the naysayers, but couldn't help but engage when, around Thanksgiving, rapper Azealia Banks responded to a photo of her album cover on Instagram, ​"Girl you don't get tired of copying FKA twigs?"
Tinashe recalls seeing the message while playing the word game Taboo with her family, and defused the situation by replying, ​"Lololl happy thanksgiving girl, wishing you peace and happiness, stream ​'song for you.'"
"I try to focus my energy on people who are saying nice things," she explains. ​"But in this particular case, I responded because I actually met her before, so it felt like an unsolicited attack for no reason? Yeah. I was genuinely trying to get her to refocus on the right things. It was freaking Thanksgiving. What's going on here?!"
It wasn't the first time that someone had made the comparison between Tinashe and FKA twigs, yet it called back to an observation that Tinashe had made in 2017 when she told The Guardian, ​"If you're a black woman, you're either Beyoncé or Rihanna." Her view still holds firm. ​"I think it's super easy to compare us because we kind of look similar," she says. ​"If she was of a different ethnicity or if I was, I don't think we'd be getting the same comparisons. Because obviously, our artistry is vastly different. It doesn't really bother me."
Tinashe has remained relatively unbothered dating back to her first project, when she got her start with Vitamin C‑curated girl group called The Stunners that also featured fellow pop outsider Hayley Kiyoko. She released her debut solo mixtape In Case We Die in 2012, and signed with RCA soon after, delivering blog-buzzworthy follow-ups Reverie and Black Water, the latter of which was her first official release under RCA. Aquarius, her debut solo album, arrived in 2014. That album was the vehicle for her best-performing solo single to date, 2 On featuring ScHoolboy Q. From there, all bets were off: she collaborated with everyone from Britney Spears and Nick Jonas to Lost Kings and Snakehips, shedding her skin anew with every stylistic switch. Being a Tinashe fan hasn't always been easy, and it's not uncommon to be bewildered by every hairpin turn she's made.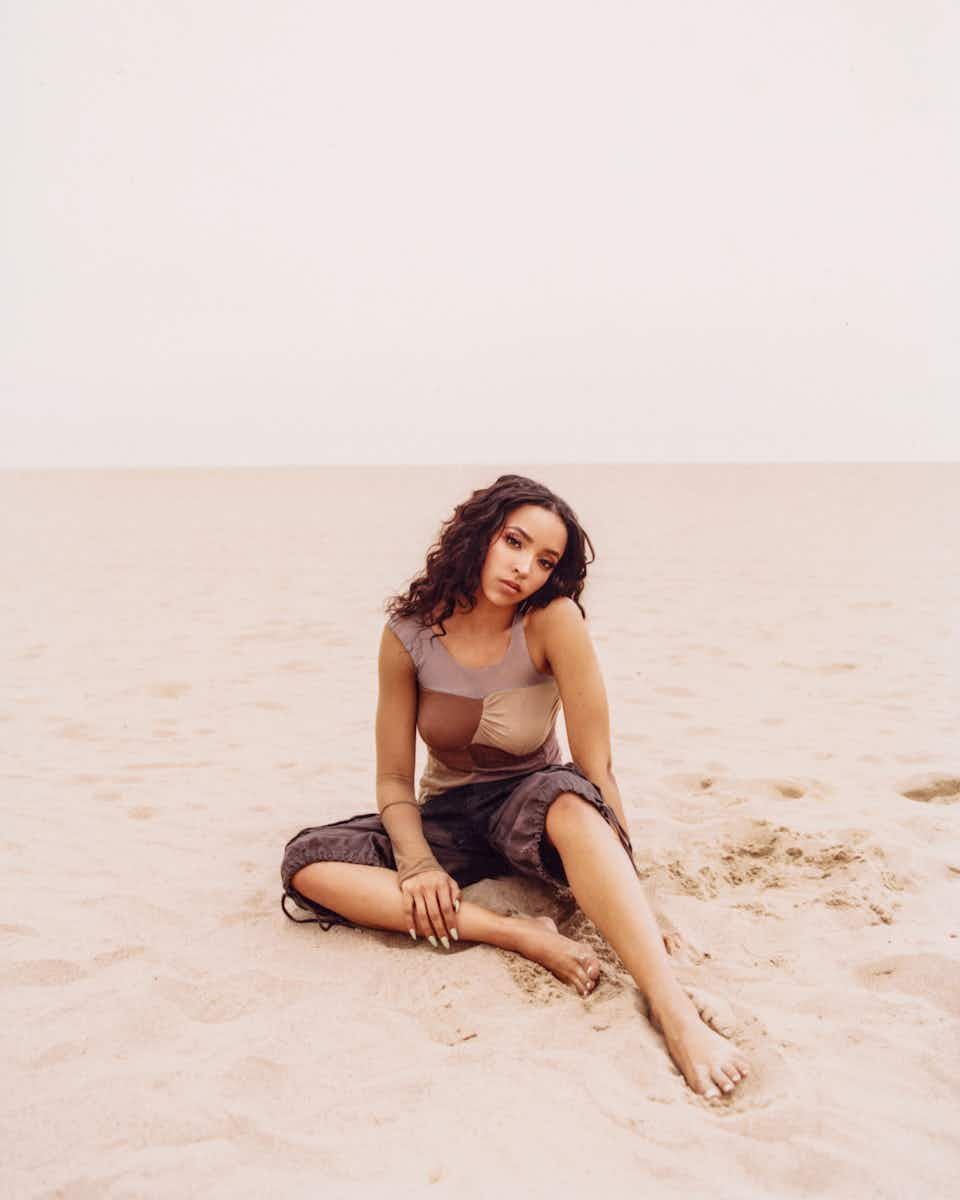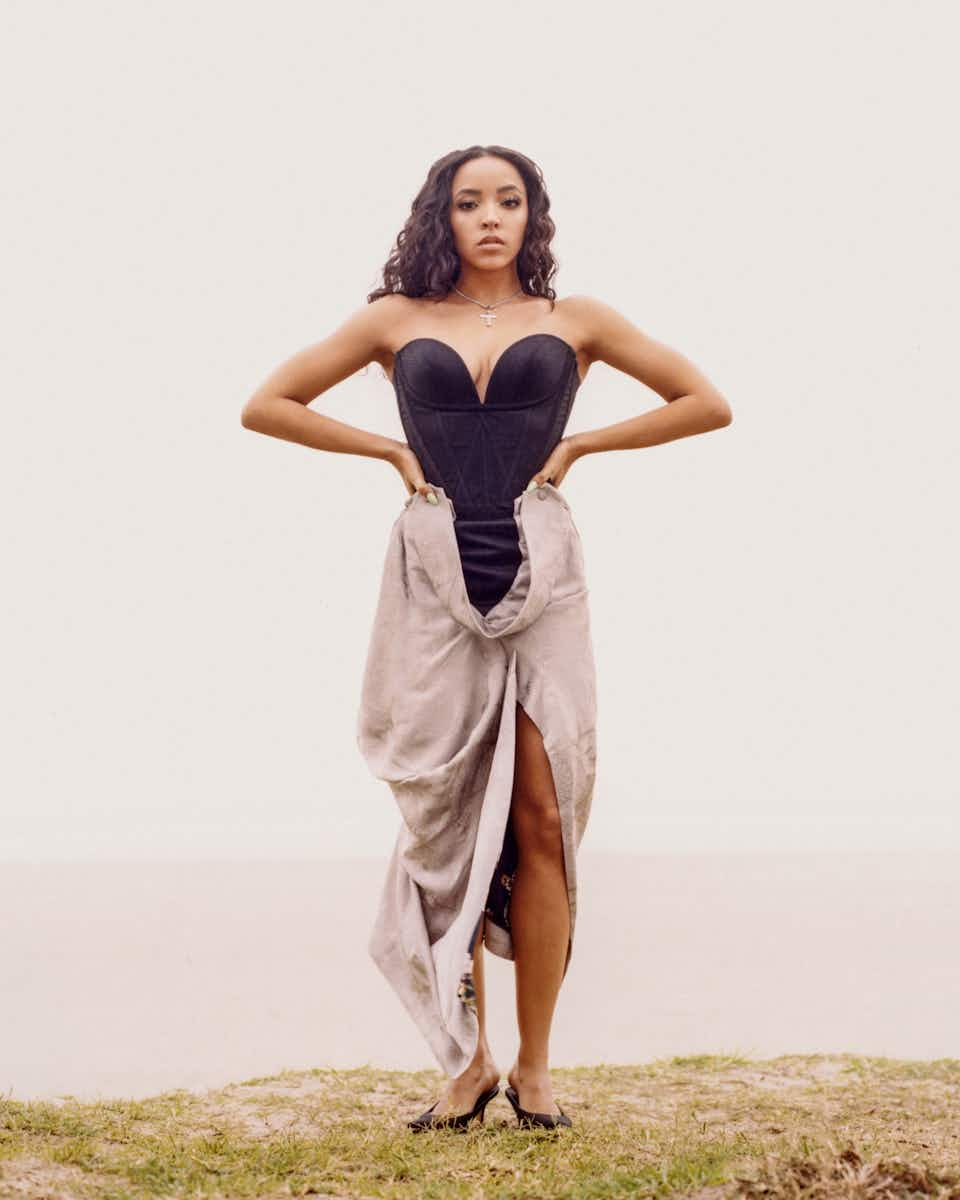 Not until now, however, has her vision felt so aligned. Songs For You is a last-minute contender for one of the most notable albums of the year, and she's already thinking about tinkering with her live performance to take the record on the road. As an independent artist, she isn't rushing to get out new music. That'll come in time, probably after the tour when she has a few months to hunker down in the studio. But for now, she's enjoying the freedom knowing she won't have to fight to get it done.
"I really want this project to represent a shift in where I was going as an artist," she says of her latest release. ​"I feel like this is me really coming into my own, and I want to see it to continue to move in this direction and the momentum of the love that I'm receiving from my fans. My creativity, I'd like to remain inspired. I just want all the good things to continue, you know?"
Photography assitant Julien Kelly, Styling assistant Emma Collins, Hair Nina J, Makeup Kade Gottlieb.

More like this