Five trans musicians you should have on your playlist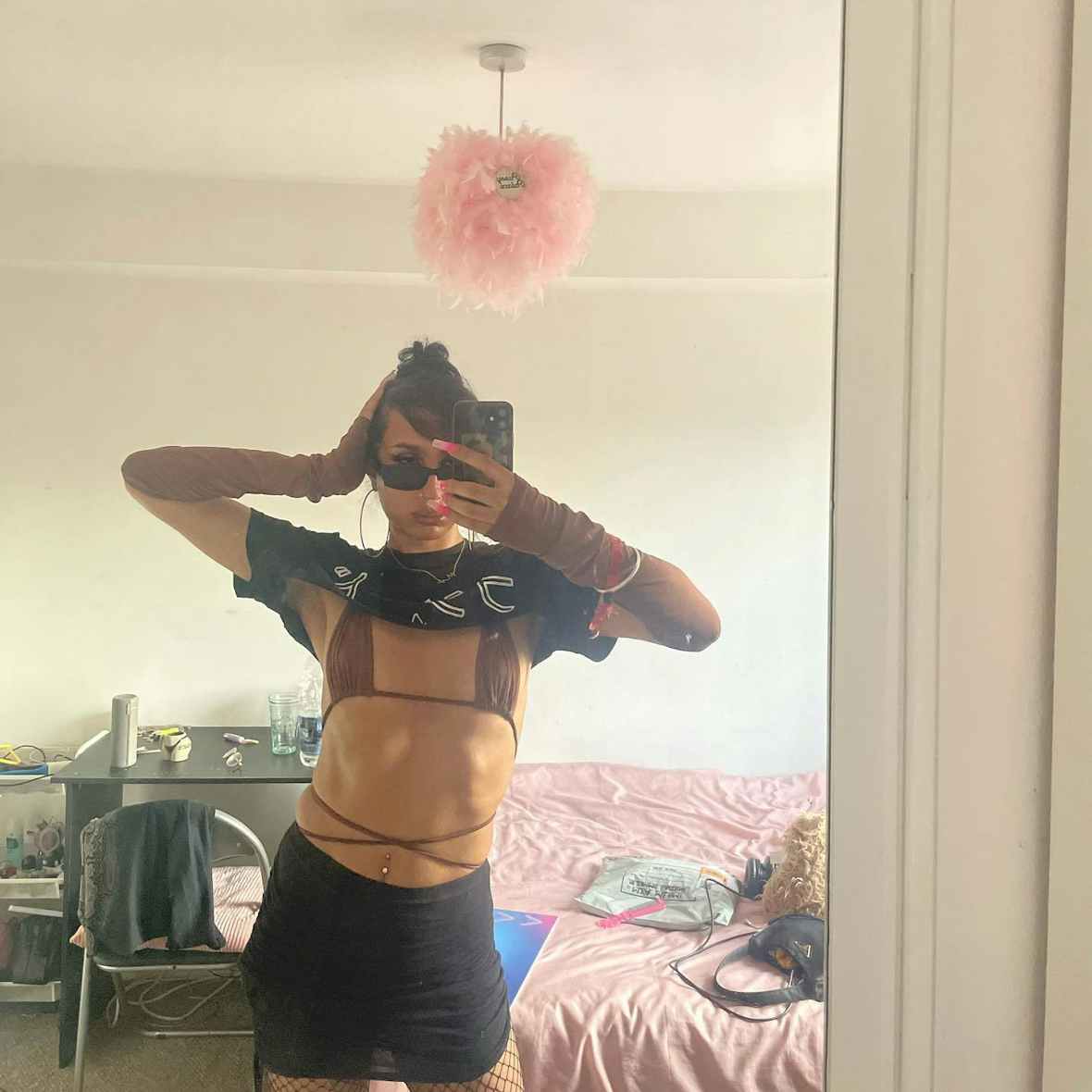 London queer nightlife legend Mya Mehmi shouts out the trailblazers who've inspired her.
As a stalwart of London's queer nightlife, Mya Mehmi knows her way around cutting-edge music. The Leicester-raised DJ, singer and podcaster was a regular at the legendary PDA clubnight. Co-founded by Ms. Carrie Stacks, Mischa Mafia and Akinola Davies Jr, plenty of adventurously-minded musicians were part of the scene that crystallised around PDA (a 2019 compilation released in 2019 featured the likes of Shygirl, LSDXOXO and Arca). Mehmi is also a member of Pxssy Palace – the collective that's made cultural impact with parties that celebrate Black, Indigenous and POC who are queer, trans, non-binary or intersex.

Earlier this year, Mehmi launched her own career as a musician with the intention of making songs that resonate with trans and queer communities. Having dropped the slinky, emotive single Parivaar (Interlude), she's currently chipping away at her debut EP. THE FACE called her up to chat about some of the trans artists who've inspired her along the way.
"She's an absolute baddie and icon from New York. She's true to this, not new to this, you know? I've been a fan of her since way back when. She actually played at Pxssy Palace years and years ago and I was just hypnotised. She's got this bar on her song Fem Queen where she uses ​'douche' as a double entendre for a gun and douching. That's the most cunt thing I've ever heard in my entire life. Her sound is very raunchy, like drill and rap, and it's very hard around the edges. But she's a very pretty bitch, which is my favourite genre. I like pretty bitches doing hard music."
"Harve is London-based and they're honestly one of the most talented producers and artists I've ever worked with. I've been collaborating with them on my upcoming EP, and it's such a special experience because they've really got this whole sonic world. You get lost in it when you're with them. When they're playing with their stuff, suddenly you're transported into this wet dream. On top of that, you'd be hard pressed to find someone kinder."
"Everyone knows we love Arca. Like I said about Ms Boogie, there's just something so hot to me about a bad bitch that makes hard music. Like, that babe makes me want to be a lesbian so bad. Arca's a real example of how artistic genius can transcend bigotry, because it's like, no one can chat to her. Like, have you seen this person's art? She's gonna be in them big rooms and on them big stages. And no one's gonna tell her nothing because it's like, what are going to tell Arca? She will probably kill you. So that's why I love her."
"She's literally a living, walking legend. She's mother to a lot of us London trans babes. And I don't even know if she knows it. It's giving Nicki Minaj – like, she could call me her son and I actually wouldn't disagree. And her music is such a testament to how in her own lane she's always been. It doesn't sound like what everyone else is doing, and that's why it's so dope. I've got a thing for beautiful hot girls with haunting, melancholic voices. That's what she's giving.
[PDA] really was an incubator for queer talent. So many legends and icons have come from that space. It's something that I can't really describe, like, if you were there, you were there. And if you weren't, you weren't. It was just a crazy, amazing, beautiful space that is like a real, historic, iconic thing. It was a real crossroads for trade as well. [There were] really masculine guys with great dick who would go there and meet trans women and it was just, like, a whole vibe. I loved it, it was one of my favourite times."

"She is just the most talented, charismatic, effortless DJ and producer I've ever seen. Like, show me someone who can shell down as hard as her whilst jumping on and off the decks to shake ass, and I will actually pay you – and I'm very broke right now, so I say that with the utmost confidence. And she's constantly educating on her Maori Polynesian heritage as well, which is so beautiful to see, especially in the setting of a club. People sleep on the fact that clubs and music and nightlife can be inherently so educational. Her being a trans woman, and a trans woman that's so proud of her culture… You go to a set of hers to have a great time, and you leave a little bit smarter."

More like this