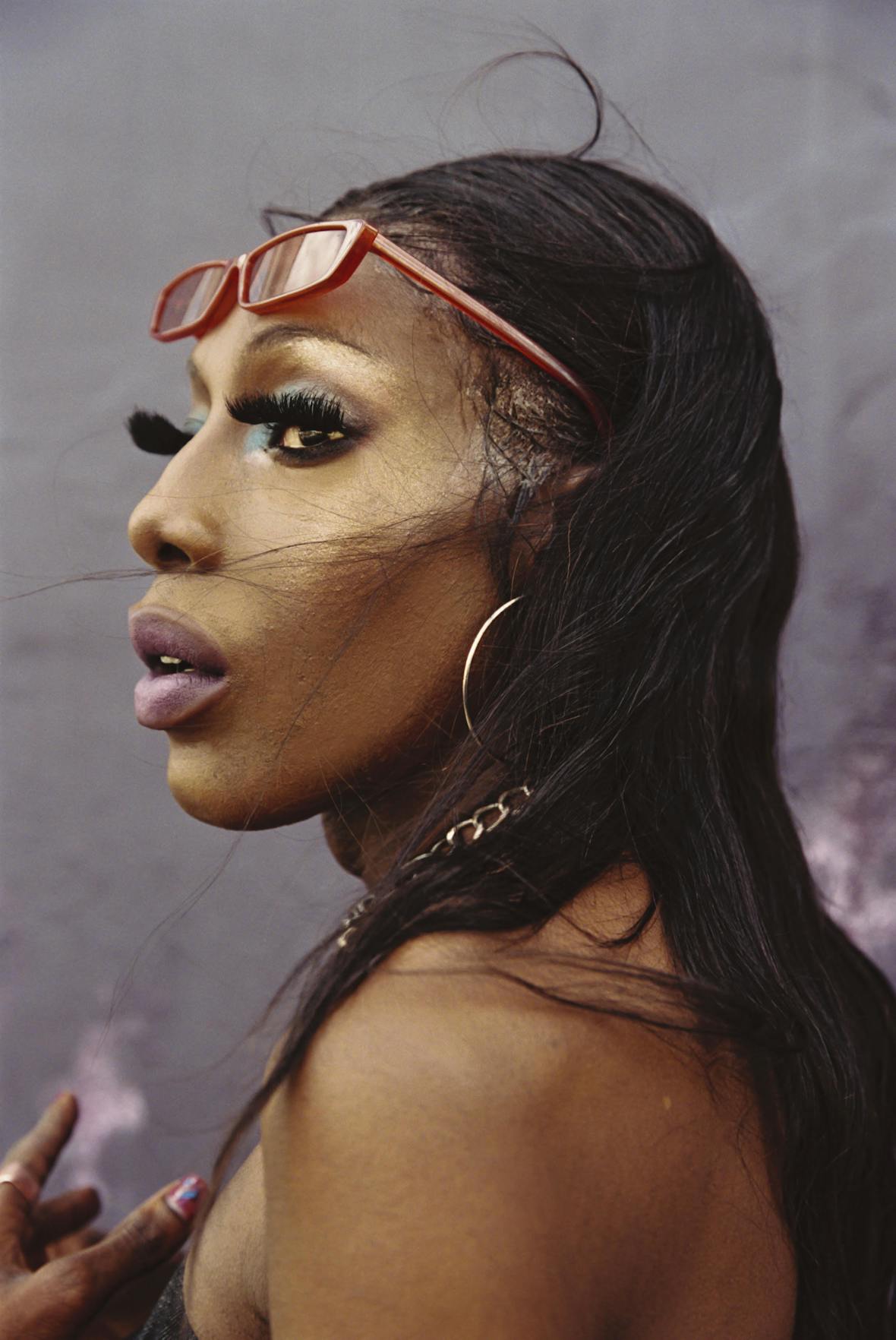 Ms Car­rie Stacks on

PDA

and London's new queer com­mu­ni­ty space
Ms Car­rie Stacks is a Lon­don nightlife leg­end. Peri­od. Along­side Mis­cha Mafia and Crack­stevens, she co-found­ed East London's much-loved par­ty PDA, cre­at­ing a space for the queer/non-bina­ry PoC com­mu­ni­ty to be expres­sive, cre­ative and vibe togeth­er as one.
Six years since debut­ing, the PDA team have released a 30 track com­pi­la­tion of edits and orig­i­nal tracks to cel­e­brate the party's lega­cy and raise funds in aid of Ms Car­rie Stacks' new project AQEM (Asso­ci­a­tion for Queer Eth­nic Minori­ties). And the Beat Goes On fea­tures tracks from the likes of Shy­girl, Arca, coucou chloe, Lord Tusk, BBC AZN Network's Man­ara, NYC's ball­room vogue DJ Joey LaBei­ja plus record­ings from leg­endary PDA door girl Atiena Riol­let. The com­pi­la­tion ranges from sub­lime mashups of R&B jams to bold exper­i­men­tal mate­r­i­al. Ms Car­rie Stacks talks PDA's lega­cy, the AQEM project and what the future holds.
What was the moti­va­tion behind putting togeth­er the compilation?
The com­mu­ni­ty. We found­ed a space that was free from a lot of shite, a safe place where a lot of peo­ple just came to let their hair down. And the Beat Goes On is just our way of say­ing thank you to the community.
At this cur­rent moment, col­lec­tive­ly, we're not real­ly sure where we're at with the club night because we're try­ing to fig­ure things out and get our own space, so [putting out the com­pi­la­tion] seemed like the nicest thing to do – giv­ing back to those who helped us.
The pro­ceeds from the com­pi­la­tion are donat­ed to your new project AQEM, the Asso­ci­a­tion of Queer Eth­nic Minori­ties, which you co-found­ed along­side April Brown and Emmanuel Balo­gun. Tell us more about it.
AQEM is a com­mu­ni­ty and a space. There are so many amaz­ing things hap­pen­ing in Lon­don right now for LGBTQPOC+ peo­ple, but there's not a lot of room for much crossover. I see how there are absolute­ly no spaces for us, or by us and for us. Hav­ing no space makes exist­ing so intense and you kind of end up over­pro­tect­ing the lit­tle you have. So in that sense, AQEM is meant to take some of that weight off. I want there to be places that we, from all our cor­ners of the earth, can all meet, with­out time con­straints, to relax and breathe and watch Wendy Williams and Shirley Bassey on a pro­jec­tor whilst sat on a sofa! At the moment, we're sort­ing out the busi­ness side of things, plan­ning our launch which will be a fundrais­er show­case/sym­po­sium-type sce­nario this Sum­mer. Any­one that wants to help raise funds or has funds to offer, speak to us!
What are the val­ues which unite PDA and AQEM?
Com­mu­ni­ty is a huge val­ue. Con­ven­ing is a huge val­ue. Love is a huge val­ue. All these things are what made PDA and will make AQEM. No one should be strug­gling and going through it on their own. These spaces are here to help sup­port each oth­er. If someone's strug­gling, that means we're all strug­gling – and that's not happening.
There are many abbre­vi­a­tions behind ​'PDA'. Which one would you say best describes the move­ment of PDA?
Oh my god, there are so many. It doesn't just mean ​'pub­lic dis­play of affec­tion', it stands for: ​'pret­ty dick avail­able', ​'pills dro acid', ​'pan­ic dis­co are­na', ​'pre-drinks after', ​'please don't attend', ​'pas­sion dance affair' and, of course, ​'please don't ask!' We final­ly have merch which you can buy along­side the com­pi­la­tion, we got dia­mante sin­glets and a but­ton down shirt in white and oxford blue. It's all very thought out and con­sid­ered, but when it comes to PDA – please don't ask!
Buy last­ly – every­one wants to know – is there any chance of a PDA reunion?
Please don't ask! Haha. Prob­a­bly – nev­er say nev­er. We're all just excit­ed for the future.

---