Ms Carrie Stacks on PDA and London's new queer community space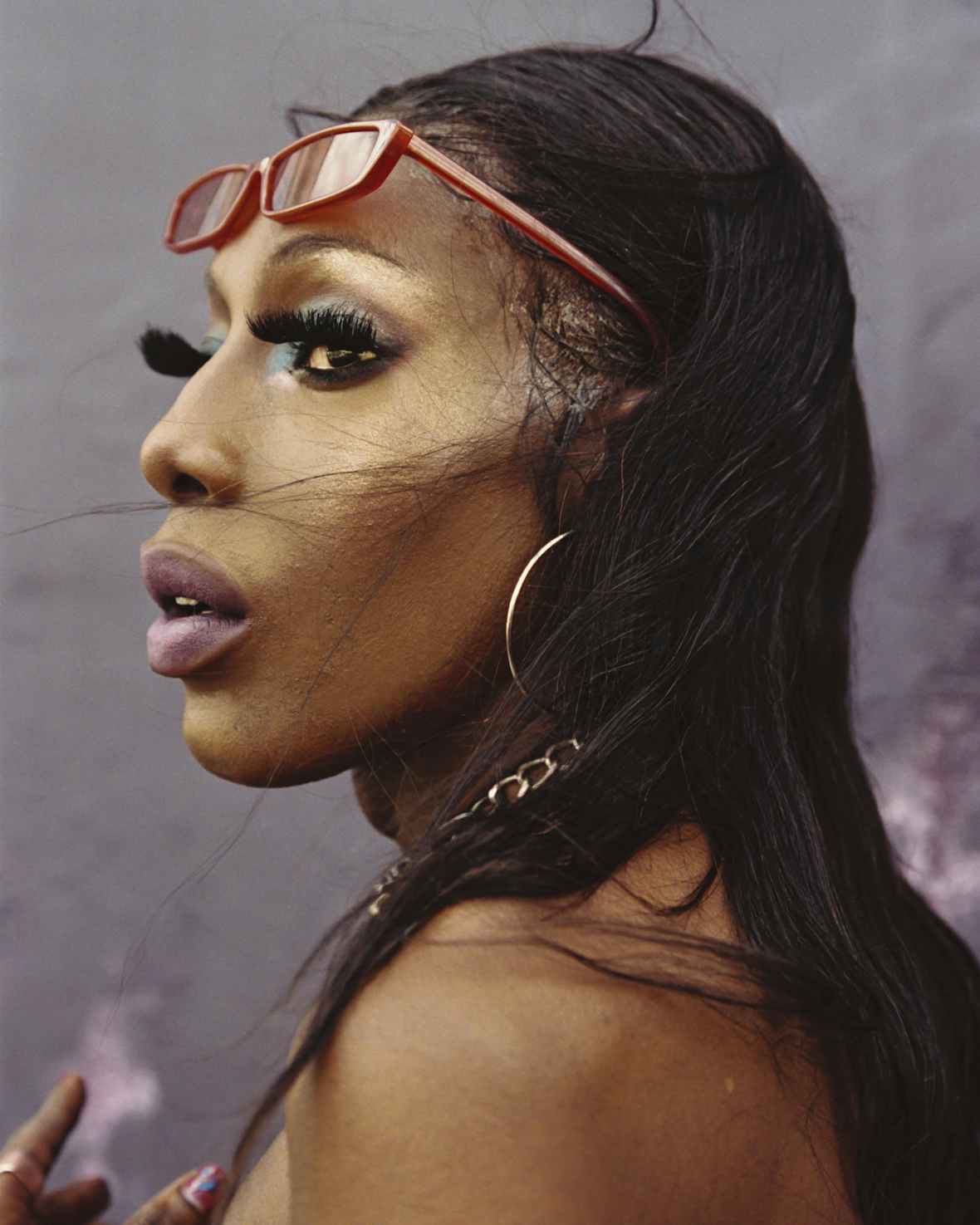 And the Beat Goes On celebrates the much-loved clubnight and raises money for a vital new project.
Ms Carrie Stacks is a London nightlife legend. Period. Alongside Mischa Mafia and Crackstevens, she co-founded East London's much-loved party PDA, creating a space for the queer/non-binary PoC community to be expressive, creative and vibe together as one.
Six years since debuting, the PDA team have released a 30 track compilation of edits and original tracks to celebrate the party's legacy and raise funds in aid of Ms Carrie Stacks' new project AQEM (Association for Queer Ethnic Minorities). And the Beat Goes On features tracks from the likes of Shygirl, Arca, coucou chloe, Lord Tusk, BBC AZN Network's Manara, NYC's ballroom vogue DJ Joey LaBeija plus recordings from legendary PDA door girl Atiena Riollet. The compilation ranges from sublime mashups of R&B jams to bold experimental material. Ms Carrie Stacks talks PDA's legacy, the AQEM project and what the future holds.
What was the motivation behind putting together the compilation?
The community. We founded a space that was free from a lot of shite, a safe place where a lot of people just came to let their hair down. And the Beat Goes On is just our way of saying thank you to the community.
At this current moment, collectively, we're not really sure where we're at with the club night because we're trying to figure things out and get our own space, so [putting out the compilation] seemed like the nicest thing to do – giving back to those who helped us.
The proceeds from the compilation are donated to your new project AQEM, the Association of Queer Ethnic Minorities, which you co-founded alongside April Brown and Emmanuel Balogun. Tell us more about it.
AQEM is a community and a space. There are so many amazing things happening in London right now for LGBTQPOC+ people, but there's not a lot of room for much crossover. I see how there are absolutely no spaces for us, or by us and for us. Having no space makes existing so intense and you kind of end up overprotecting the little you have. So in that sense, AQEM is meant to take some of that weight off. I want there to be places that we, from all our corners of the earth, can all meet, without time constraints, to relax and breathe and watch Wendy Williams and Shirley Bassey on a projector whilst sat on a sofa! At the moment, we're sorting out the business side of things, planning our launch which will be a fundraiser showcase/symposium-type scenario this Summer. Anyone that wants to help raise funds or has funds to offer, speak to us!
What are the values which unite PDA and AQEM?
Community is a huge value. Convening is a huge value. Love is a huge value. All these things are what made PDA and will make AQEM. No one should be struggling and going through it on their own. These spaces are here to help support each other. If someone's struggling, that means we're all struggling – and that's not happening.
There are many abbreviations behind ​'PDA'. Which one would you say best describes the movement of PDA?
Oh my god, there are so many. It doesn't just mean ​'public display of affection', it stands for: ​'pretty dick available', ​'pills dro acid', ​'panic disco arena', ​'pre-drinks after', ​'please don't attend', ​'passion dance affair' and, of course, ​'please don't ask!' We finally have merch which you can buy alongside the compilation, we got diamante singlets and a button down shirt in white and oxford blue. It's all very thought out and considered, but when it comes to PDA – please don't ask!
Buy lastly – everyone wants to know – is there any chance of a PDA reunion?
Please don't ask! Haha. Probably – never say never. We're all just excited for the future.


More like this