Going viral: songs to spread health awareness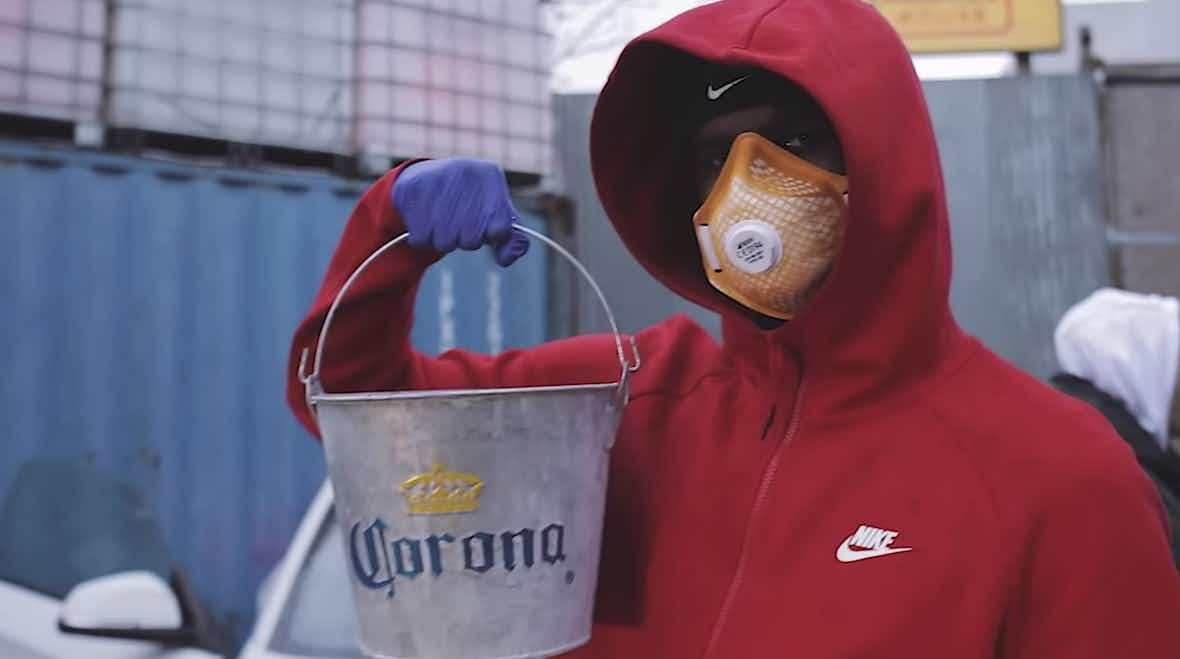 There are a bunch of coronavirus-themed tracks doing the rounds – and it's not the first time health officials have had help from musicians.
Woody Guthrie – VD City (1949)
In the 1940s America faced a very different crisis. Up to three million people in America were infected with syphilis, of which one million were unlikely to be aware of their symptoms at all. The nascent US health department wanted to create a program of culture to educate the masses of the symptoms and dangers of STIs – then referred to as venereal diseases. The task of writing syphilis songs fell to folk singer Woody Guthrie, and although his original 1949 recording hasn't survived, his protégé Bob Dylan's cover versions did. The song VD City depicts a dystopian city of the future filled with sinners: ​"There's a street named for every disease here," Guthrie sang, ​"Syph alley, and clap avenue."
Wu-Tang Clan ft. Killah Priest – America (1996)
Founded in 1989, The Red Hot Organisation has generated millions of dollars for HIV /​AIDS relief and awareness campaigns, donating to hospitals, charities and initiatives across America. Throughout the ​'90s, they achieved this thanks to the help of the hundreds of musicians who've contributed to its compilations. RHO released compilations themed around genre – from Latin and country to a ​"dance" album featuring Madonna and George Michael. In an effort to target African American men, in 1996 they released a hip-hop instalment with contributions from Common, De La Soul and Mobb Deep. Wu-Tang Clan had previously tackled the subject of HIV on their 1993 track Tearz, and while the lyrics of America aren't entirely PC to contemporary ears, this was a concerted effort from a major rap group at the height of their powers.
F.A, Soul Fresh, and DenG – Ebola is Real (2014)
As Ebola took thousands of lives of hundreds of people in Liberia and thousands of people globally, there was a wave of songs raising awareness. Liberian artists F.A, Soul Fresh, and DenG's came together for a collaboration that was backed by the Health Ministry and Unicef. The song is in the Liberian genre of hipco, featuring stripped-back, danceable drum beats, emotive synthesised strings and rising vocals which make it a surprisingly inspiring number, and the sound of a country determined to survive.
Dr. Michael Abrahams – We Nuh Want Zik V (2016)
When We Nuh Want Zik V dropped, Jamaica had only reported one Zika virus case. But the country's Minister of Health and Wellbeing had been criticised for their response to the Chikungunya outbreak of 2014, so this time round the government didn't want to be accused of slacking. Health minister Dr. Michael Abrahams rose to the occasion, toasting over this dancehall track himself with the timeless instruction ​"special shout out to pregnant ladies: protect yourself and protect your babies".
The global spread of Ghen Cô Vy via TikTok has, as of yet, been uncontainable. The brainchild of Vietnam's National Institute of Occupational and Environmental Health, this song – which is nearing 20 million YouTube views – parodies Vpop stars Erik, Min and Zac Hung's track Ghen. Set to the original's dance-pop backing track, the updated lyrics share advice in Vietnamese to ​"rub, rub, rub your hands", ​"avoid crowded places", and to ​"push back the virus". The song's corresponding dance moves have been making waves globally, even appearing in the opening sequence of US TV show Last Week Tonight with John Oliver. For government funded and produced health advice, Ghen Cô Vy is surprisingly catchy. Perhaps the biggest coronavirus anthem of 2020.
Psychs – Spreadin' (2020)
This one's been generating a buzz in the UK this week. Over a bass-heavy drill beat (and a vocal sample you'll recognise from Kanye West's track Wolves), Psychs extols the virtue of good hygiene with the intensity of the UK's best MCs: ​"please don't spud me, please don't touch me, we're not Gs /​and even if we were /​we could make a handshake using feet". Though not directly endorsed by the NHS (Psychs takes a firmly anti-Boris, anti-government stance), the video's been tagged with NHS adverts, suggesting their tacit support of the song and its agenda.

More like this