100% Wesley Joseph: ​

"

I'm chasing that rush most days"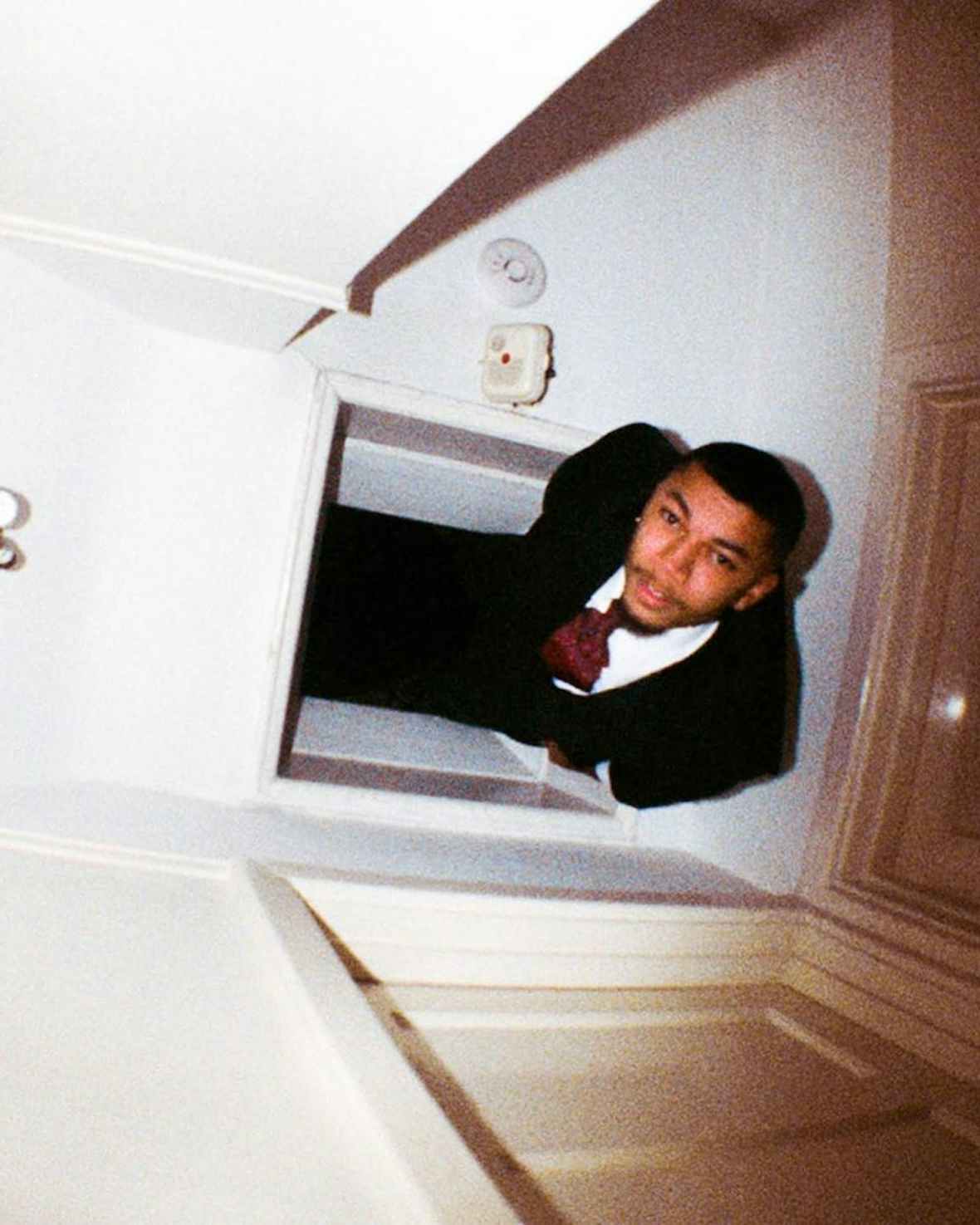 The self-produced bedroom artist soundtracking life's highs and lows.
"When you look back at life, the romanticised memories are nearly always more poignant than the reality,"says London-based musician Wesley Joseph. ​"But music allows you to relive those moments as over-exaggerated, melodramatic soundbites. And I want to provide those soundbites."
The producer-artist grew up in the west Midlands, making music in his teens as part of Walsall collective OG Horse. In 2016 Joseph moved to London to study film, where he continued to craft beats at night in his home studio-cum-bedroom.
Describing his music as a ​"terminal of my own emotional escape file" that he can access whenever he wants, the 23-year-old's goal is to make music that resonates. His debut track Imaginary Friends, out today, is a time stamp of his late teenage years spent feeling out of touch with his reality, set against a soulful blend of dark 808s, jazz arpeggios and hard drums.
With his second single set to drop later this year alongside a self-directed video, be sure to keep tabs on Wesley Joseph. Till then, get your 100% fill below.
10%: Where were you born, where were you raised and where are you now based?
Born in Birmingham, raised in Walsall town, living in northwest London.
20%: At what point did you realise you'd be able to do what you love for a living?
There wasn't really a moment where it clicked. I've just always had a feeling from young that this could be a way of life, but that probably just came from being wide eyed and unrealistic.
30%: What's a piece of advice that changed your life?
It's not so much advice, but over time I've realised resilience can overcome anything. Once something is fabricated in my head, I just move into tunnel vision till it happens.
40%: What kind of emotions and experiences influence your work?
I normally make the best stuff when I've soaked in some life and expressed that moment in time on record but generally just energy, people, nostalgia, growth, the past, being in my head and everything about cinema.
50%: What can you tell us about your next project?
I'm working on a self-produced, written project right now being mixed by my friend Lexxx, I've been living and breathing in the world of it for a while, reflecting on all the poignant parts of who I am and putting it all into a concise body of work.
60%: Break down your typical day at work…
My studio is in my bedroom so I normally wake up and I listen to what I made the night before. It's the only time things feel brand new again so I take advantage of that moment of unfamiliarity and work from there till I run out of ideas. Normally I'm just fishing in the dark till something clicks, then things move pretty fast and it becomes an instinctive process. I'm chasing that rush most days.
70%: What can artists do to help save the world?
Worry less about what sells and more about what resonates.
80%: Love, Like, Hate?
Sunrise, good conversation/​reminiscing with close friends, feeling stagnant.
90%: How did you celebrate your last birthday?
I was working in New York for the week and was there on my own, so my girlfriend flew out to spend it with me. I hooked up with an old friend who lived there and we all went to some scatty underground jazz club in Manhattan. The city was hot, I just remember being in a tee in the early hours of the morning aimlessly walking around and not caring about much. Happy times.
100%: No.1 holiday destination?
It's a place with mountains, lakes, hills, pine trees and sunshine.

More like this