Zsela's stirring up a quiet storm

After emerging through NYC's fashion scene, the singer speaks to The Face about her tender new EP Ache of Victory.
In the not-so-distant past, people could find their community on dance floors. It was via New York City's clubs that Zsela became entangled with a young crowd who have re-energised the city's fashion scene. Appearing seemingly out of nowhere and throwing looks by Gauntlett Cheng and Candice Saint Williams, since the release of her debut single last year Zsela has been gradually causing a stir.
At MoMA PS1 last April, Zsela performed acappella for Vaquera – a deservedly-hyped fashion label run by her friends Patric DiCaprio, Claire Sullivan and Bryn Taubensee. In September that year, she performed at the Collina Strada SS20 show, before setting off on tour with Cat Power. She kicked off 2020 with a set at the Whitney Museum's Art Party dinner, but only now is she releasing her debut EP, Ache of Victory.
Like pretty much every musician releasing material in these times, Zsela has to make do with a digital-only promo campaign for now. She's calling from her family home in Los Angeles, where she's holed up with her parents and little brother, ​"doing okay for the most part" during the pandemic, having repurposed their dining table to play ping-pong. Her mum is an artist and her dad, Marc Anthony Thompson, is the founder of the neo-soul-meets-indie collective Chocolate Genius Incorporated. They're a tight family, and it was her parents who gently eased her towards pursuing her talent from a young age. ​"They were kind of the only ones who heard [my singing voice] because I was so shy!"
Later in life, Zsela enrolled at SUNY Purchase College, which is situated in the town of Harrison, New York, but she found formal education was smothering her creativity. She dropped out and moved back to New York City, where she wrote and recorded her debut single Noise. The song, an ode to ​"packing up the pieces of a broken love affair", made #16 on the New York Times' best songs of 2019 round-up. Not bad, for a shy newbie.

It's her deep register that makes Zsela's music so memorable, and her pitch has seen her likened to Joni Mitchell. ​"People would always say that I sounded older," she tells me. On Ache of Victory she sounds like a sadder, slower Sade if you can imagine such a thing. Husky but never gruff, her vocals droop and soar in smooth curves. It was produced by LA-based artist Daniel Aged, who's in the band Inc. No World with his brother Andrew and has been a session musician for the likes of FKA twigs and Kelela. It was Aged who coaxed Zsela to harness this power over her voice.
"We created this world together that I was really excited about. And he was really all about letting the voice and the lyrics come through as the most important part," she says of the EP's stripped-back instrumentation. Once normality resumes, she plans to get back into the studio with Daniel for her debut album.

Molten and gleaming, the EP's swarming melodies often cloak a feeling of anguish. Opening piano ballad Drinking is a story about loss. ​"I've been digging down your throat /​To find the words before you choke," she sings over drum machine beats before faint, trembling bass groans on For Now. Zsela says she's always ​"inferring new meanings" in her lyrics after she's sung them. ​"I was playing Earlier Days [to] an ex of mine in the car and a lot of it was about them," she says with a nervous laugh. ​"For Now is about my parents in some parts, and I often draw from a bunch of stories and how I see myself in those stories."
Ache of Victory is confident and emotionally honest, and Zsela seems cured of stage fright. ​"I would die public speaking or doing anything like that," she admits. ​"But being able to sing and share a moment with a group of people that are really present is one of my favourite things."
"I just want someone to feel less alone listening to this," she says. It might be a while before Zsela can share these songs in the same room as her audience. But for those listening to Ache of Victory at home, the songs will feel like a supportive arm around the shoulder.
Ache of Victory is released April 24th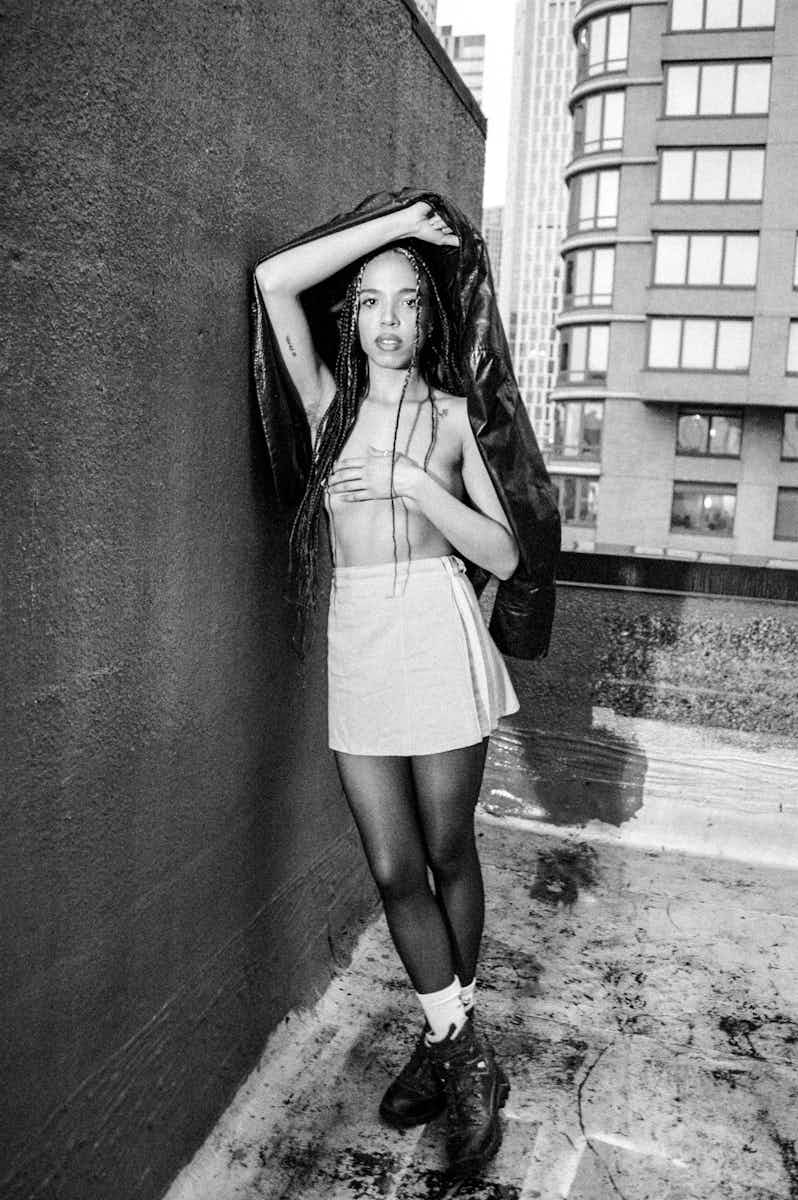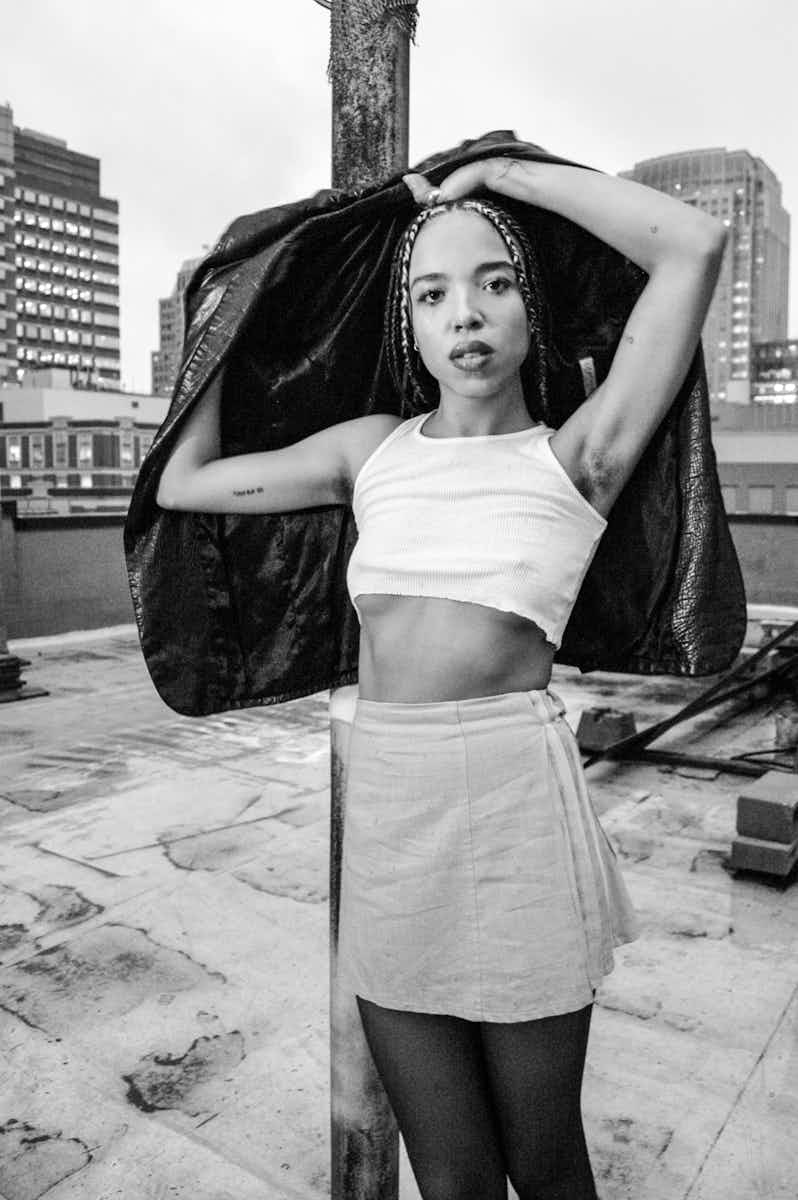 More like this