Welcome to Big Ash, vintage fashion's best kept secret
Off the Rails: Get to know stylist Ash Williams' dreamworld of ultra-rare tees, one-of-a-kind get-ups and generally lurid gear that you'll probably never find online. You won't regret it, promise.

Vintage fashion is big business. No one knows that better than Ash Williams, founder of Big Ash, one of New York City's most gloriously chaotic secondhand shops. Located on Delancey Street in the heart of the Lower East Side, it's home to wacky, Harajuku-adjacent pieces, garish graphic tees, denim for days and every style of belt ("they fly out, especially the weird ones") under the sun.
Having previously made her name as a stylist, last April, Williams decided to channel her knack for sourcing vintage gear into something a little more tangible. ​"I once met [vintage collector] Doris Raymond in her shop The Way We Wore in Los Angeles and it completely changed my life," she says. ​"It was like being inside a treasure chest filled with beautiful gems, where you could indefinitely search and hunt."
Later, with the idea of opening her own space circling around her mind, Williams reached out to Raymond, bluntly asking if she thought there was space for her to squeeze into the industry. ​"Since then, she's been my mentor. And I went for it!"
Running Big Ash is by no means a solo affair, though. Wililams' friends, photographer and director Manon Macasaet and Club Glam founder DeSe Escobar both help her source vintage bits for the shop. ​"Manon brings this wild Japanese graf girl approach and DeSe's got old Hollywood glam sensibilities," Williams says. ​"I'm sporty, denim-heavy and more masculine. The three of us have blended into something with an interesting flair."
Bringing together each of their personal styles to ensure there's a wide-ranging, distinctive selection of clothing up for grabs is at the core of what Big Ash is all about. Never one to box herself in by a specific era or style, Williams relies on gut feeling: if a piece or brand excites her, consider it part of the roster.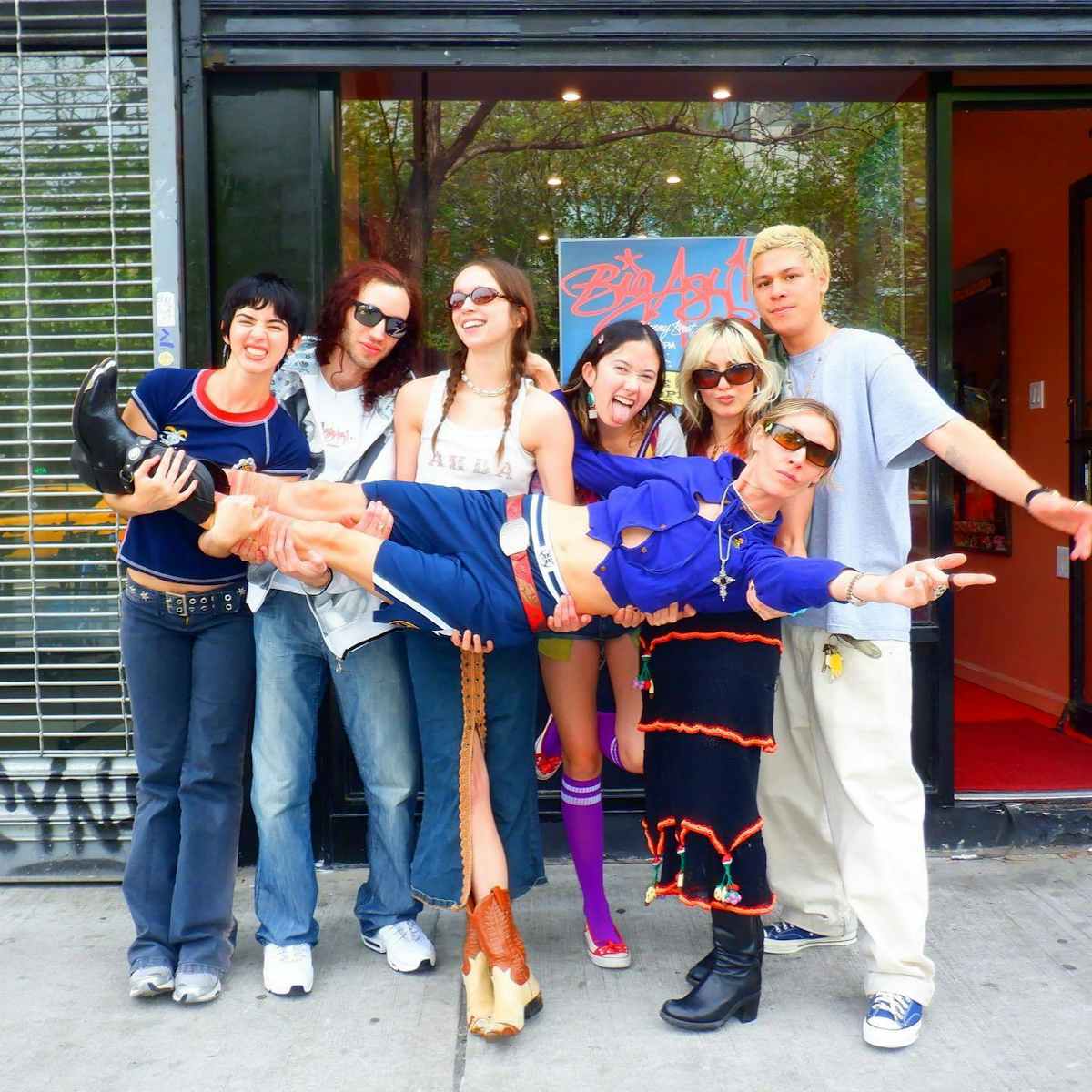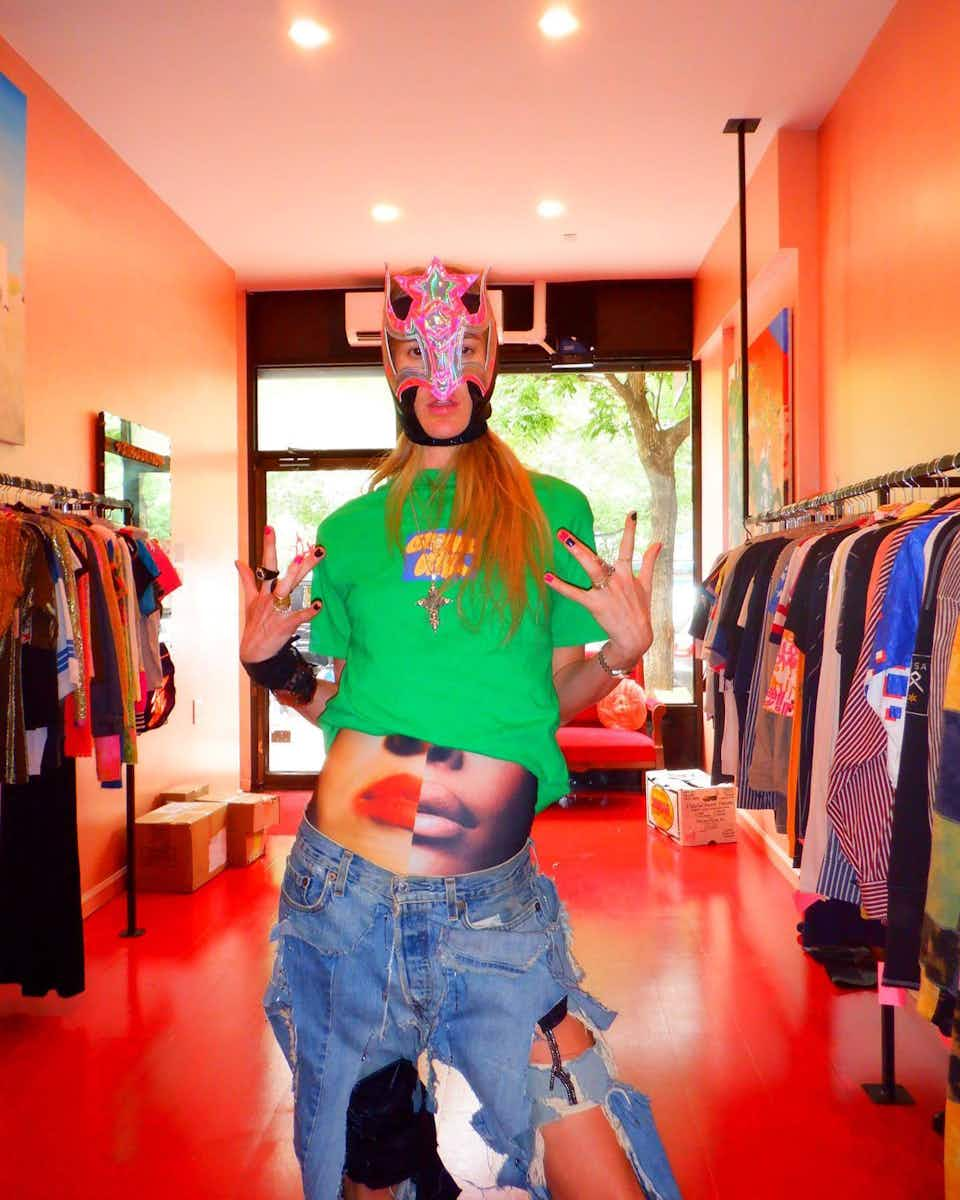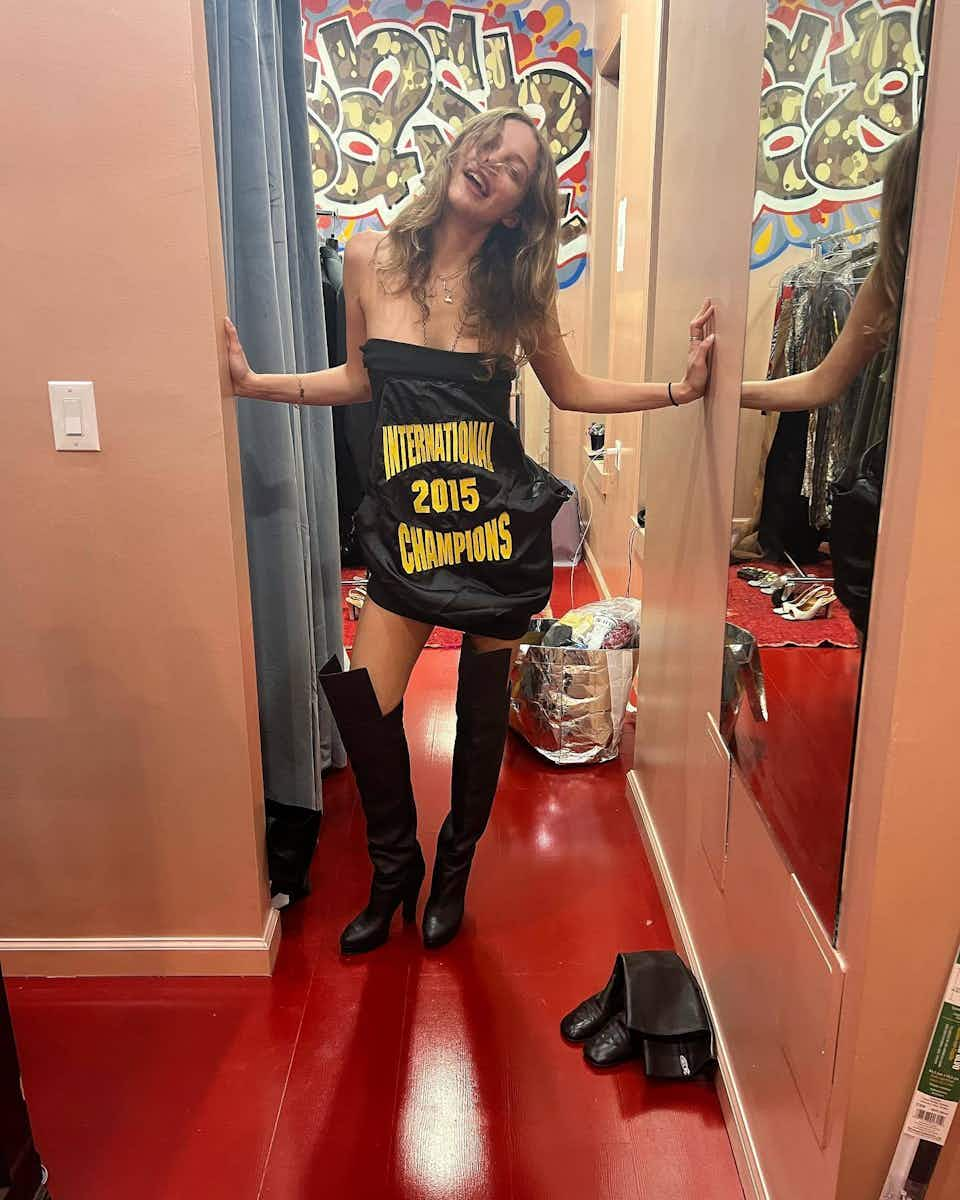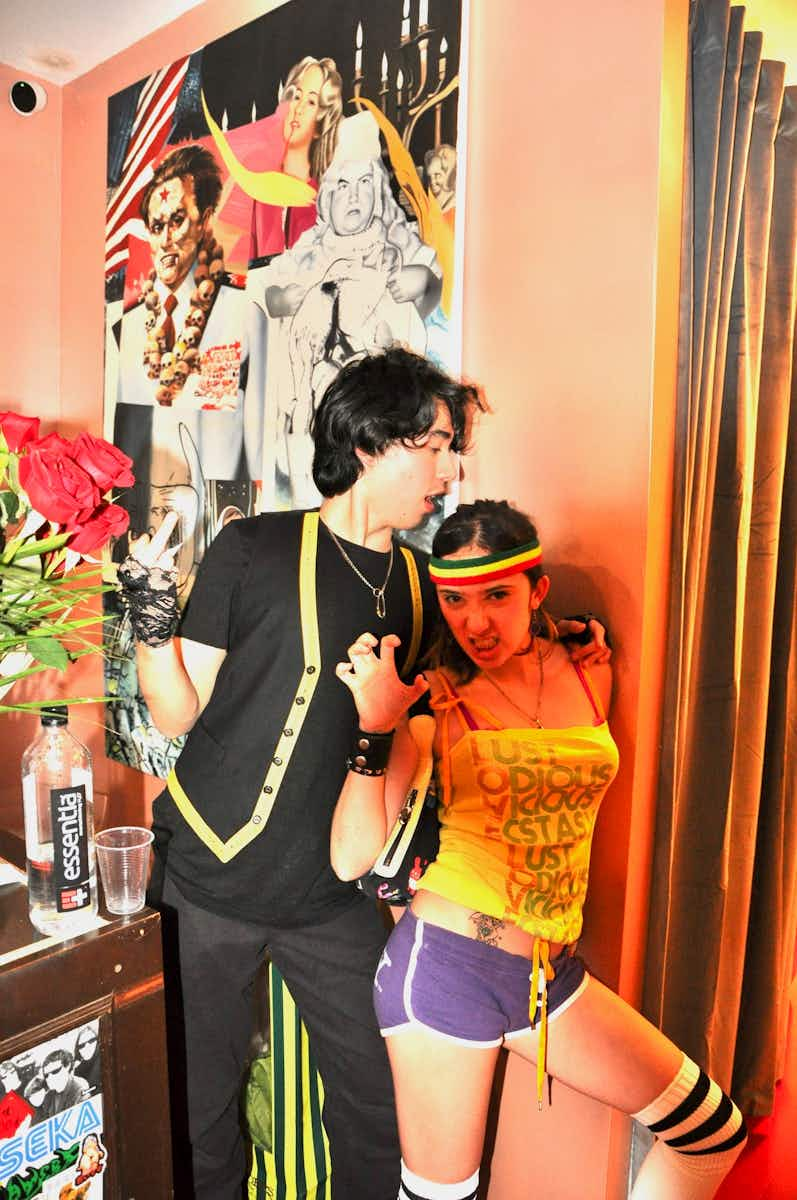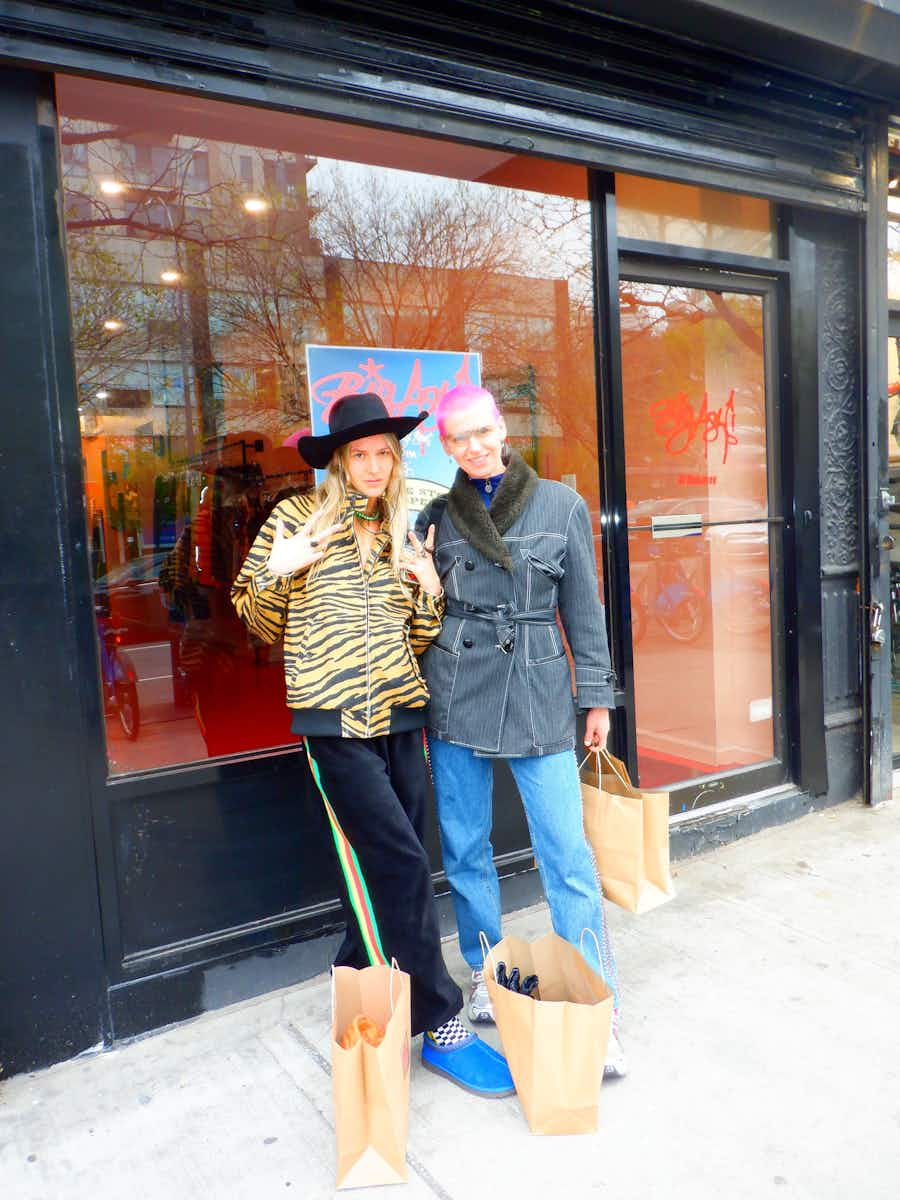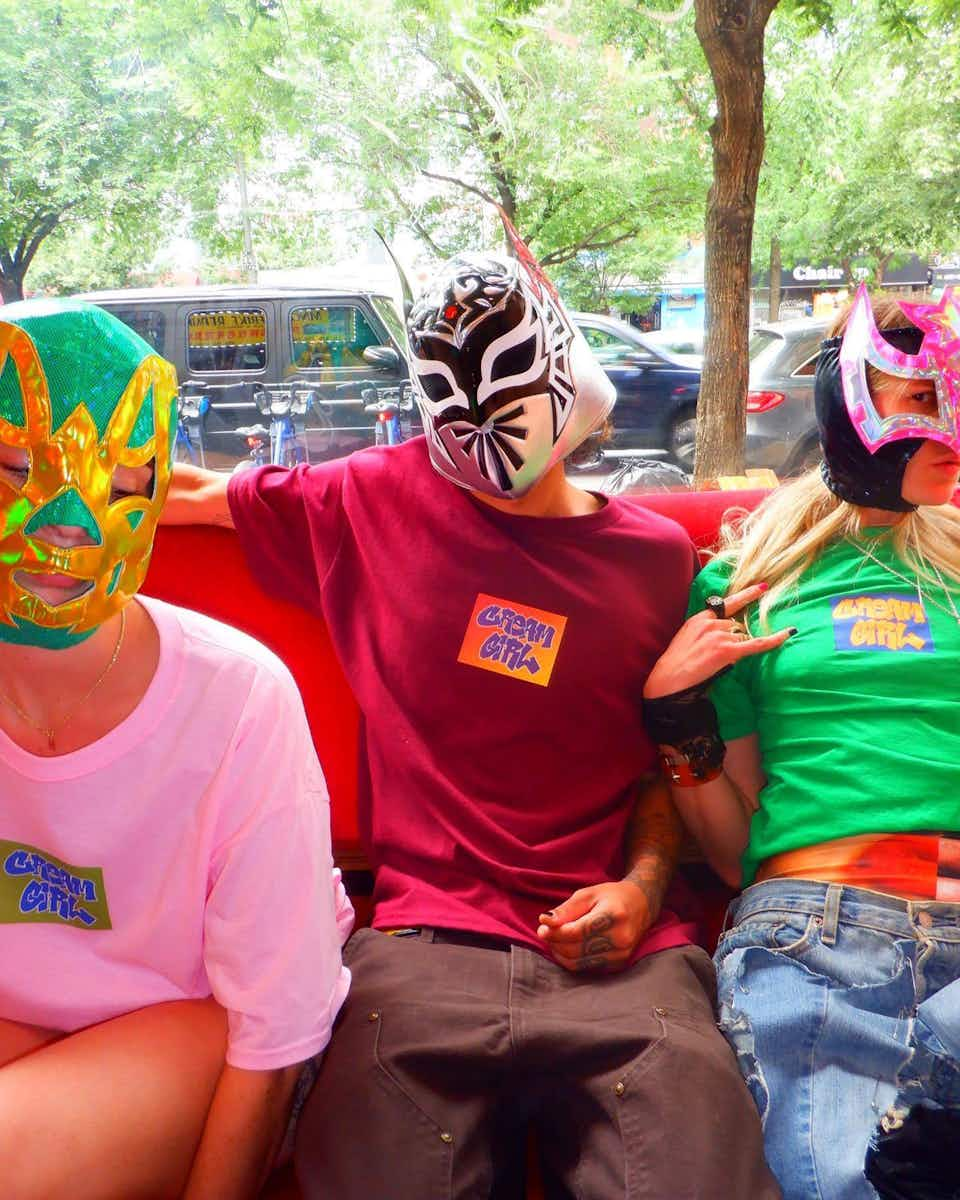 "We experiment with contemporary designers [who] we think have an edge, like Rick Owens or The Row, and mix that in with Supreme or even vintage Alaïa," she continues. ​"We've got some Edwardian and Victorian stuff, too, but you can also find classic denim jeans. We want to encourage folks to find new ways of incorporating vintage and contemporary [styles] into their wardrobes."
Williams has a major soft spot for The People of the Labyrinth, an esoteric Dutch brand from the late ​'90s. ​"Lots of crushed velvet, stretch tops, hand-dyed silk screens and batik-inspired detailing," she swoons. Old favourites also include PunkyFish, Hysteric Glamour and Save the Queen, alongside classic pieces by the likes of Prada and Vivienne Westwood – all of which are available at Big Ash, of course.
The rarest, most special item to ever make it into the shop was a shirt Williams bought from vintage clothing veteran Bob Melet. ​"It had a painting of the bride of Frankenstein on it, riding a motorcycle in outer space while holding a tiny Diet Pepsi," she says. ​"I somewhat regret selling it…"
During the short amount of time it's been open, Big Ash has already become a destination for savvy shoppers on the hunt for gold. And beyond stocking great garb, the shop's also become a hot spot thanks to the community feel sandwiched between its four walls.
"The spirit of the shop is spontaneous, like me," Williams says. Her pals can often be found hanging around the back and the space is decorated top to bottom with art made by friends and family. ​"And I keep a lot of my personal clothes here, too – the shop's become my second closet!"
A little further down the line, Williams sees herself expanding into ​"future vintage", or scooping up the best in modern fashion to preserve as deadstock for decades to come. It hurts our heads to think that far ahead – for now, tumble down the rabbit hole and go off the rails with Big Ash below.


What's your daily motto?
Hakuna Matata! There's actually a baby tee with that saying on it in the shop.

What do you love and what do you hate?
I love how my friends dress and I hate fashion hero trends.

What do you reckon you'd be doing if you weren't running Big Ash?
Before this I was styling full time, so probably that. I still take on projects that I think are super interesting.

Who would you most want to see wearing the clothes sold there?
Honestly, I get the most satisfaction seeing my peers and friends taking pieces for themselves. The most rewarding feeling has been to see artists like SoiL Thornton, Zara Mirkin or Erin Magee responding positively to our selections.

What gets you out of bed in the morning?
Knowing that I get to go to the shop every day. Either that or looking for new inventory. I fall asleep every night thinking of the stuff I'm trying to find…
What do you listen to the most in the studio?
If I'm alone, I am known to blast Future! Also, I love putting on soundtracks from films. Other than that, No Trend, ESG, Public Image Ltd. and our friends who are musicians, like Pretty Sick and Avalon Lurks.

What's the best place on earth to let your hair down?
Wherever DeSe Escobar or Devil's Lake are DJing.
Dream dinner party guest, dead or alive?
Leonard Cohen.


More like this