Flaring up: how jeans got baggy again
Don't be a downer. You know denim is the blue best friend you'll never get rid of. A brief history awaits, from hippies and Madchester ravers to budgie-smuggling lads.
Taken from the new print issue of THE FACE. Get your copy here.

Size matters, boys. These days, we like ​'em big, wide, sweeping the ground. Heavy, a handful and a bloody nightmare to fold. We're talking baggy jeans.
And as you tinker with your straight, slim, relaxed or bootcuts, dad, big-time designers are widening the seams and giving everyone a roomier alternative. You can conceal chicken legs, shoplift tinnies and have your concerned mum ask, ​"Aren't those a bit big for you, love?" – all in a day's work.
Baggy jeans are freedom. In the ​'60's, hippie style (argh) formed an anti-fashion-still-fashion alliance of free love and movement between the trails, sitting cross-legged or milling about to the psychedelic sounds of flower power. A decade later and jeans had flared up; an optimistic by-product of shaggy, hedonistic disco. Less baggy, still roomy.
But it was in the late ​'80's when baggy became baggy – and we have Manchester to thank. With the turn of acid house and the emergence of the city's Haçienda nightclub, Northern ravers were turning up and out in gear with big intentions. Pills were in. And pills make you sweat. Sweat is no pal of tight clobber. Geddit? So T‑shirts were loose, hanging far over ravers' bums, and jeans were huge to allow for swift movement on the dancefloor.
The following decade, baggy jeans were the uniform of youth: grunge kids, hip-hop heads, Calvin Klein, Tommy Hilfiger, goths, nu-metal rockers, Britpoppers, lads, ladettes and, if we must, Limp Bizkit. By the turn of the millennium, big jeans were a high-street stalwart: blokes wearing denim so wide you could just about see the tip of their narrow going-out-shoes from underneath. Out of the youth subcultural underbelly and into the mainstream, baggy jeans were to be found in a high street bar near you, worn by dads and rocked by rockers (sort of, more like Chris Martin).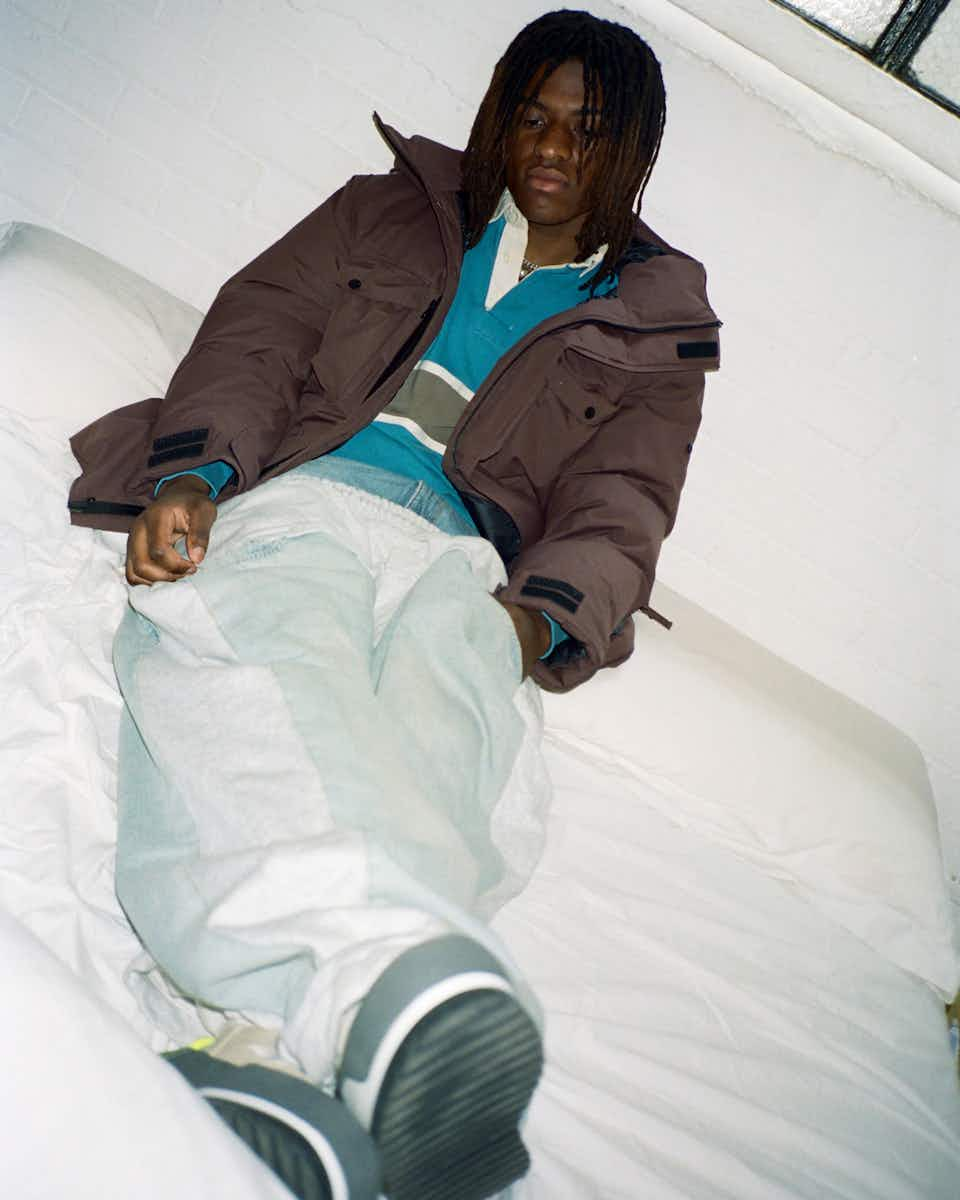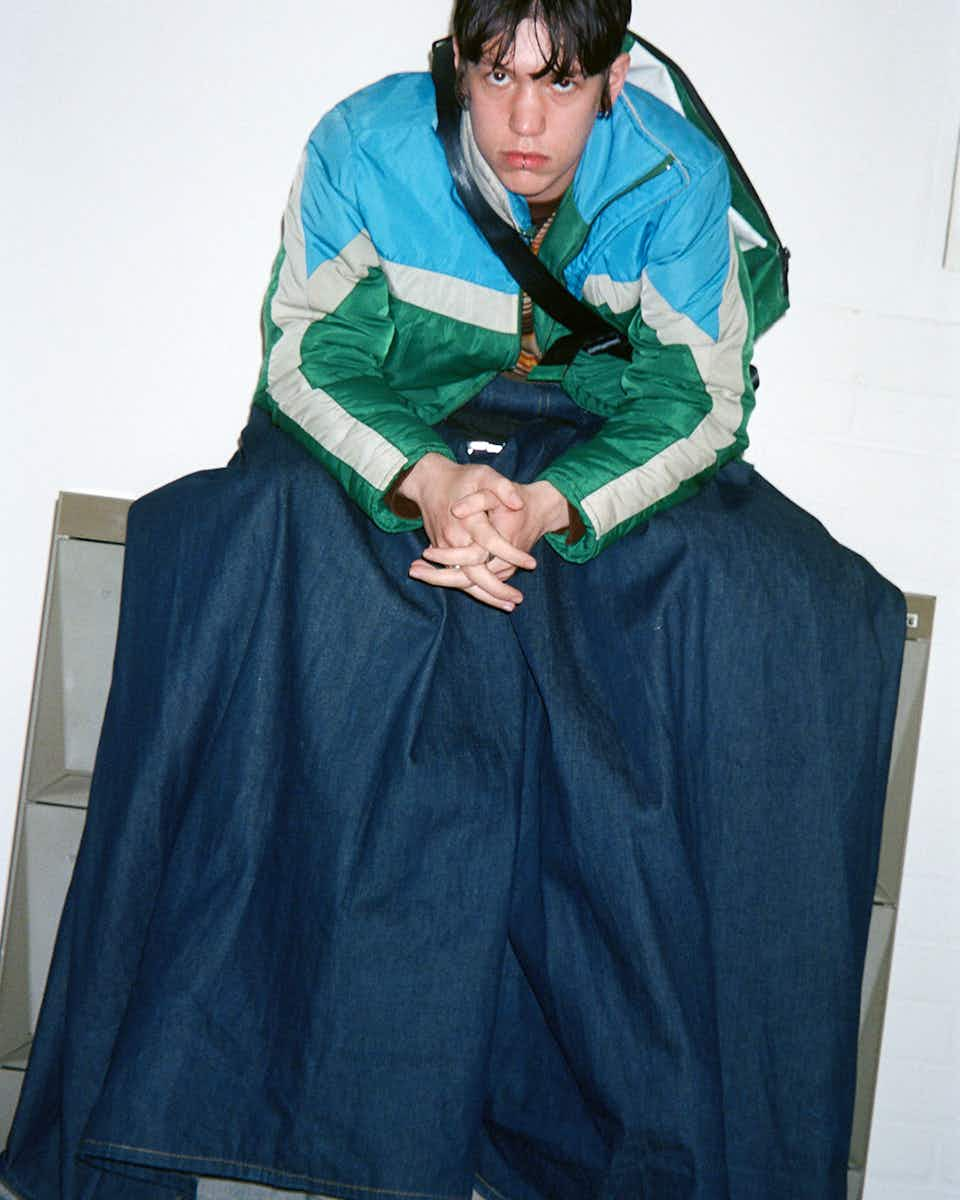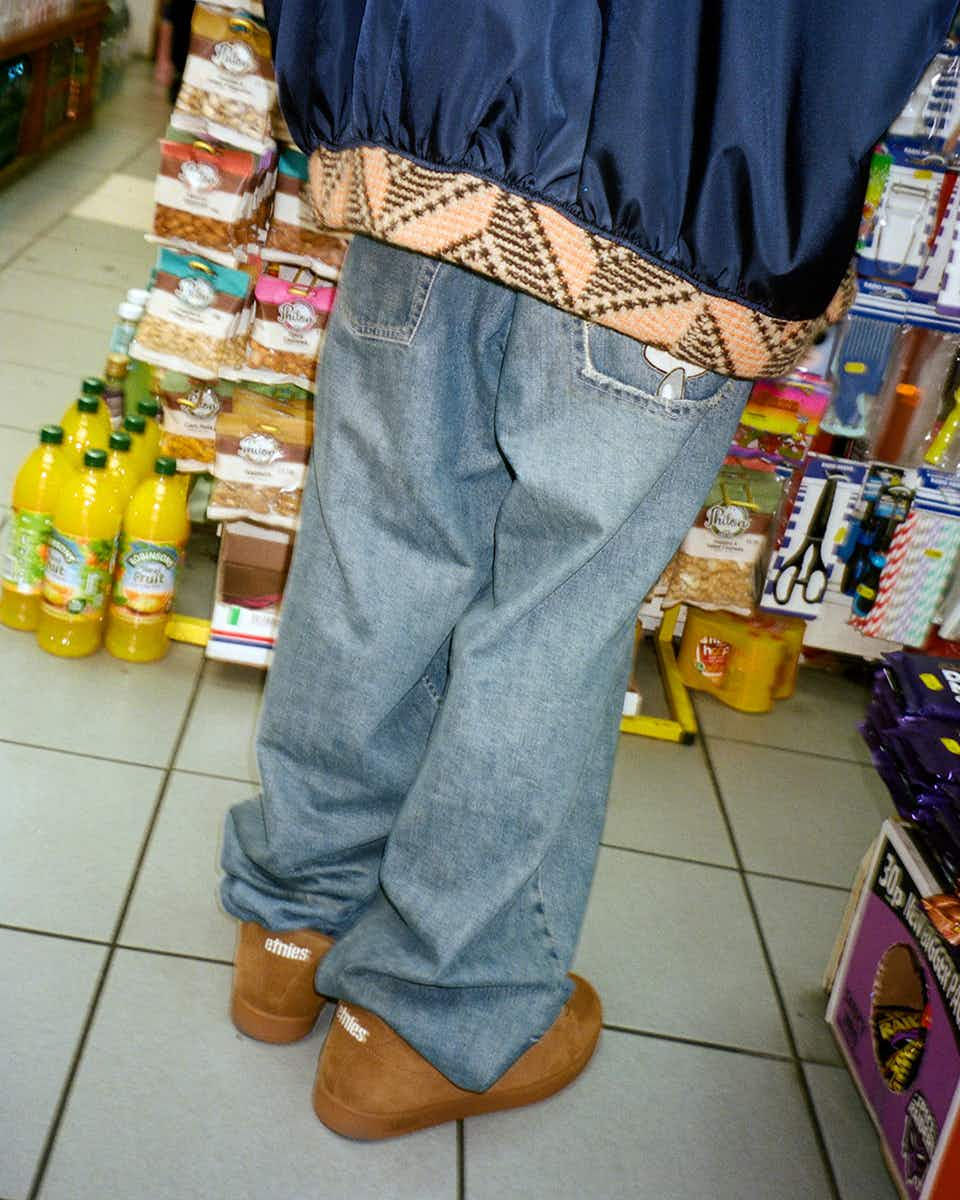 Then, somewhere around 2005, came skinny jeans, and so did the indie rock revival. Baggy had been binned and the puppeteer of skinny sat at the helm in dark shades: Hedi Slimane, then creative director, was sending XS boys swooning down his Dior Homme runway. They were lithe, androgynous and looked a little tired… the baggy jeans were officially dead. They belonged to Burton now. Welp.
See, the skinny jeans didn't want to rave, or dance for that matter. They weren't necessarily hedonistic. What they wanted was to sway unsteadily at a Camden gig and fall in love with Indie Cindy over a few pints of shandy and a couple o' rollies. And with Alex Turner, Pete Doherty and The Kooks calling rank, making blazers, waistcoats, trilbies and plimsolls cool, it filtered down to teens stalking Topman on the weekends, opting for band tees, silver rings and ultra-skinny jeans in a 28″ waist. The new-age budgie smuggler.
Skinny jeans never really went away after indie's demise. And once Love Island thrusted its gym-honed antics onto our screens in 2015, they found a new home in the muscular mainstream of lads up and down the country. The tight fit was the perfect matrimony for bulging quads so geezer-types could show off to the world: I gym, now hear me roar. And neck this pint for a laugh. Heroes.
That leaves us in 2021, where baggy jeans are making a comeback. From all we've learned, we can suggest a number of things:
1. A free love movement is upon us
2. Rave's making a comeback
3. Indie was never cool
4. But baggy jeans are cool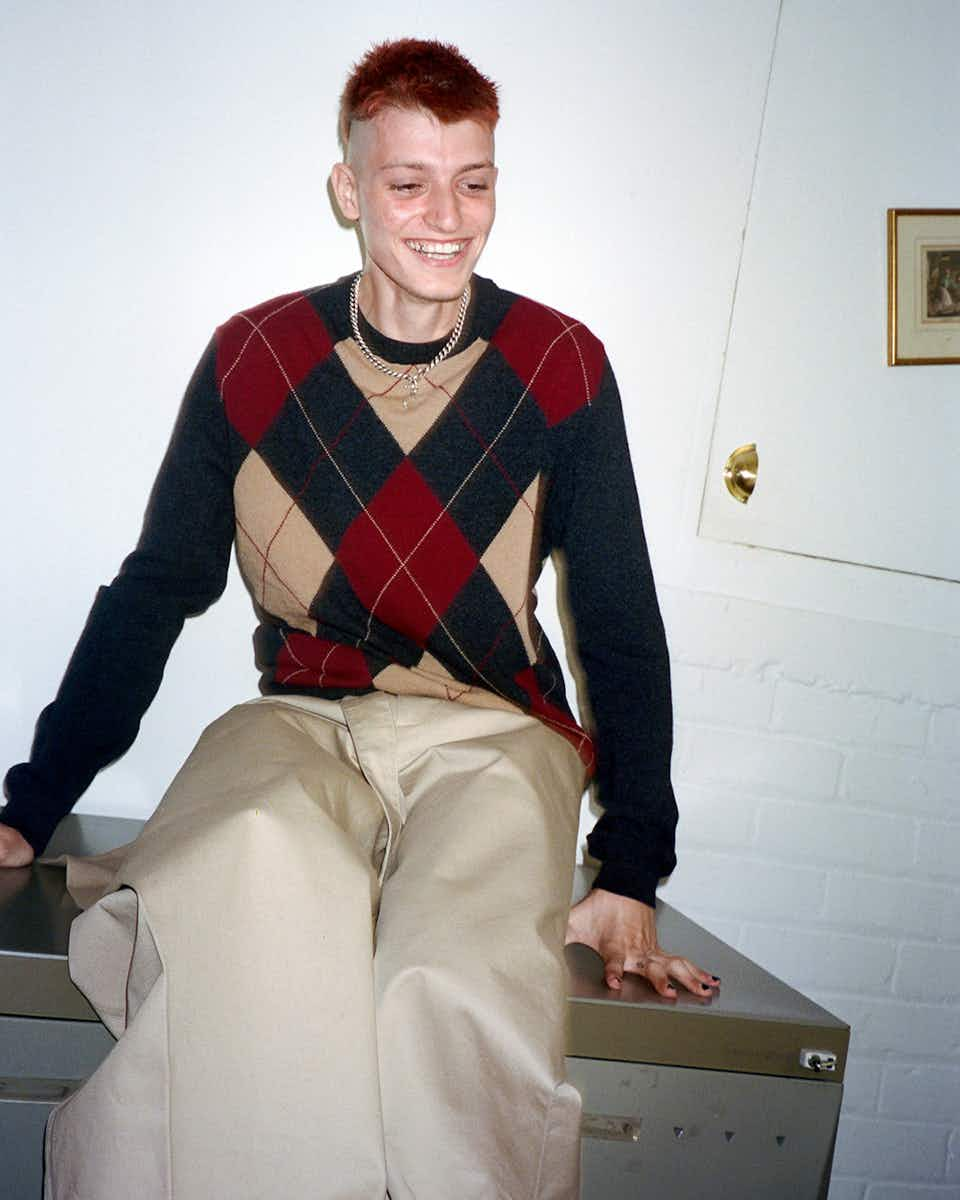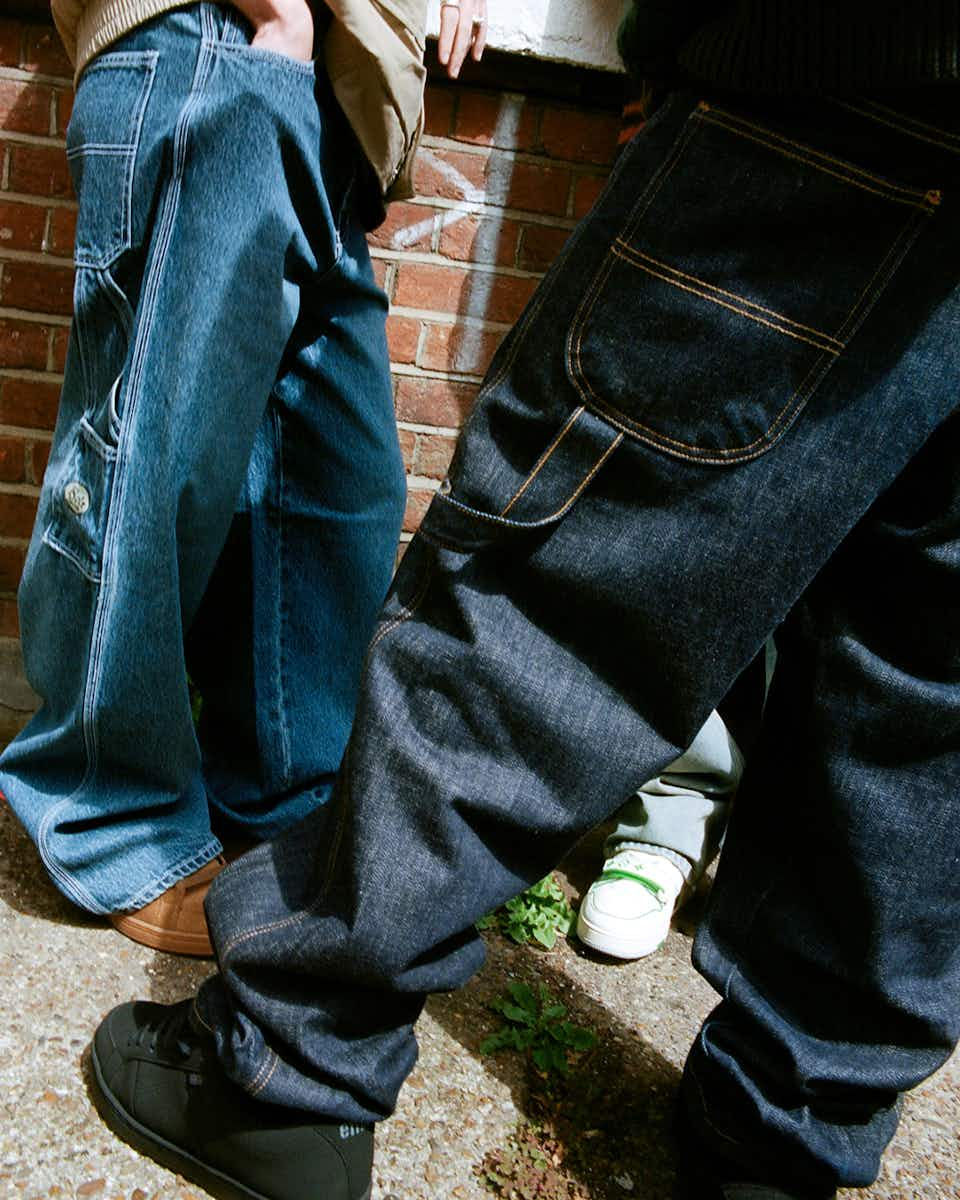 Designers at Y/​Project, Louis Vuitton and JW Anderson are all going big. And it's not just ker-ching luxury. Eytys, the Scandi gatekeeper of Berghain-wear, has gone ultra-loose, draping denim down the leg and pairing it with monster boots.
Palace and Stüssy go large for practical reasons (to skate). But Per Götesson, the emerging London designer, doesn't go large – he goes full-blown obnoxious, gathering metres upon metres of denim, attaching a belt and leaving a blue trail sweeping the pavement, gathering everything from chicken bones and bird shit to hopes and dreams.
Have a scroll on Depop – the online shopping mall mecca for in-the-know Gen Zers and rose-tinted nostalgists – and baggy jeans are everywhere. Evisu, Carhartt carpenters, Levi's, Bleubolt, Dickies, sold by teens, for teens.
Baggy jeans are to move in, to dance in, to pull up by the waist and stuff shit in your pockets. But ultimately, they look cool. Really cool. So go large – if you can handle it.
GROOMING Kota Suizu CASTING Isabel Bush at Concrete Rep TALENT Raphael at Anti Agency, Rocco at TheoScoutCast and Dave Eniolu JUNIOR PRODUCER Katherine Bampton PHOTOGRAPHER'S ASSISTANT Eimear Lynch STYLIST'S ASSISTANT Kit Rimmer

More like this