Burberry takes to the streets of London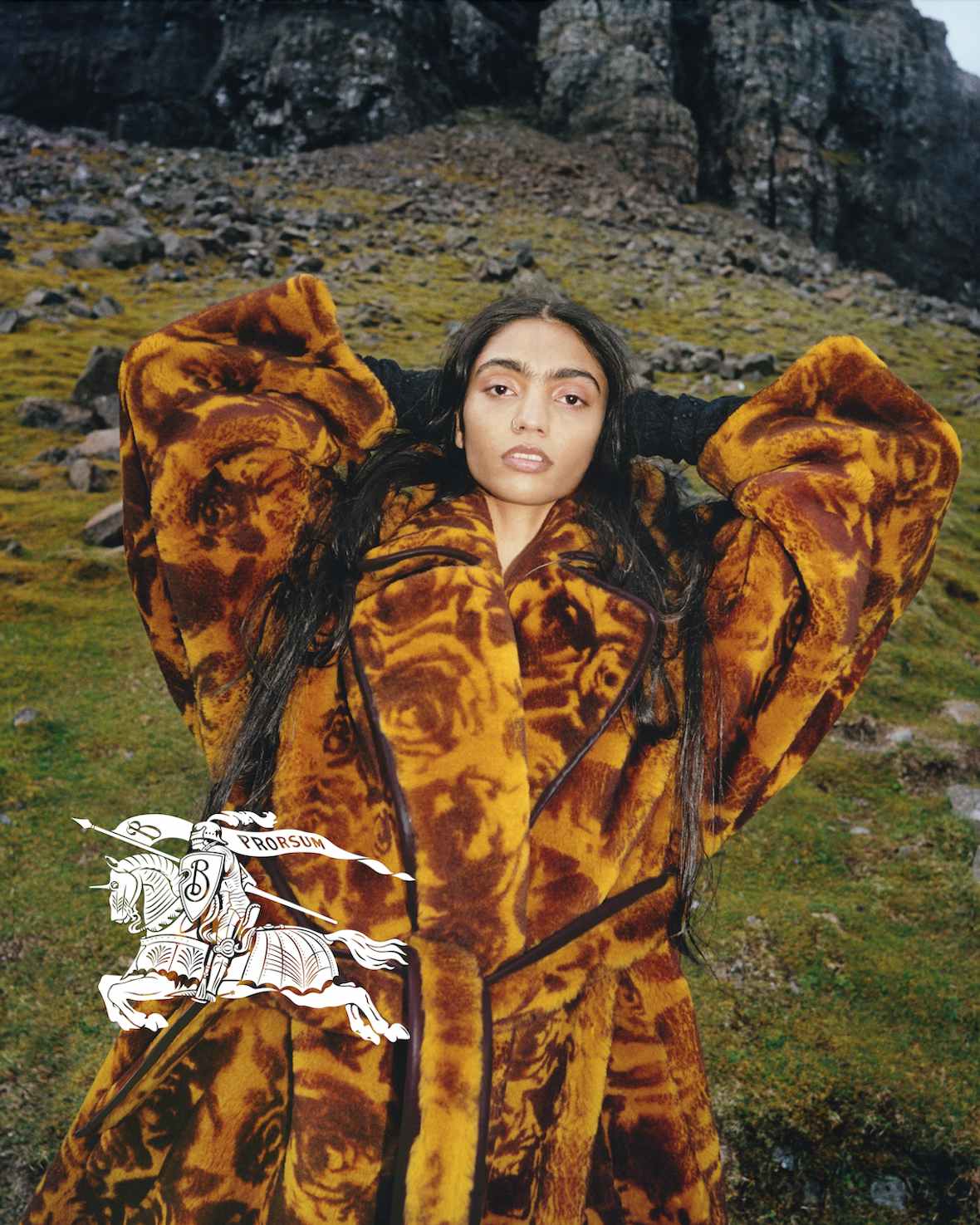 Fashion news of the week: Lacoste turns 90, Fashion East brings in the new school, Stone Island Frieze's, Dr. Martens and Marc Jacobs stomp it out, Eytys parties in Accra and Etro's on a Saturno return. Wheeew.

Wine, dine and bag Burberry's AW23
It's been a big week for Burberry, as Daniel Lee's debut collection has hit site and stores after his AW23 show in February. Undoubtedly a big Brit blowout, the show was staged in a cosy tent in South London in front of homegrown faces including Stormzy, Martine Rose and Damon Albarn. The show was, in parts, a nostalgic trip down memory lane, with the Bradford-born designer referencing domestic bliss by way of hot water bottles, blankets and all the countryside check-points: trenches, kilts, parkas, riding boots. But to keep things current and optimistic, Lee's new order spliced tradition with a technicolour palette, subverted shapes and current Brit faces – Kai Isaiah-Jamal, Iris Law, Lennon Gallagher – to represent Burbs' new era down the runway. For our latest issue of THE FACE, we had England's emerging musicians get dolled up in Lee's debut. Turn it right up…

…then tuck into Burberry's collab with cult London cafe Norman's, as part of the house's newly-launched Burberry Streets – a fashion-slash-food takeover kicking off in the city, before moving onto Seoul and Shanghai in October. Norman's Cafe, who offer up classic British cafe staples, will get the chequered treatment later this week, when Burberry takes over the North London restaurant with specially designed cutlery and interiors from Daniel Lee's new era. Keep an eye out during London Fashion Week for a Burberry x Norman's food truck, which will serve the ravenous, fashion-forward punters.
Check out Burberry's AW23 collection at burber​ry​.com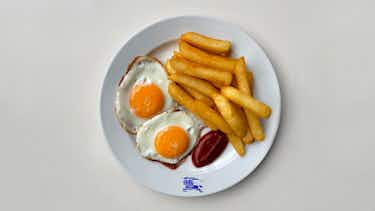 Dr. Martens and Marc Jacobs stomp up a storm
Dr. Martens and Marc Jacobs are back with a new boot, this time looking back to the early-'90s for inspiration. It was a seminal time for MJ, who showed a collection for Perry Ellis in 1992 – where he was creative director at the time – ripping up the brand's all-American preppy codes and sending tatted cardigans, layered slip dresses and slogan T‑shirts down the runway during the grunge youthquake. Sure, critics lambasted the move and he got fired soon after, but it was a move that spoke to alienated, non-conforming Gen X subcultures rebelling against society during a time of political disarray. Sound familiar?

Well, the latest boot co-designed by Jacobs harks back to the era of angst, keeping Dr. Martens' classic Jadon boot relatively untouched while disrupting the style with heavy charms and hanging jewels to add some serious sound to your stomp.
Available 15th September. For now, sign up to pre-order the Dr. Martens x Marc Jacobs collab at drmartens​.com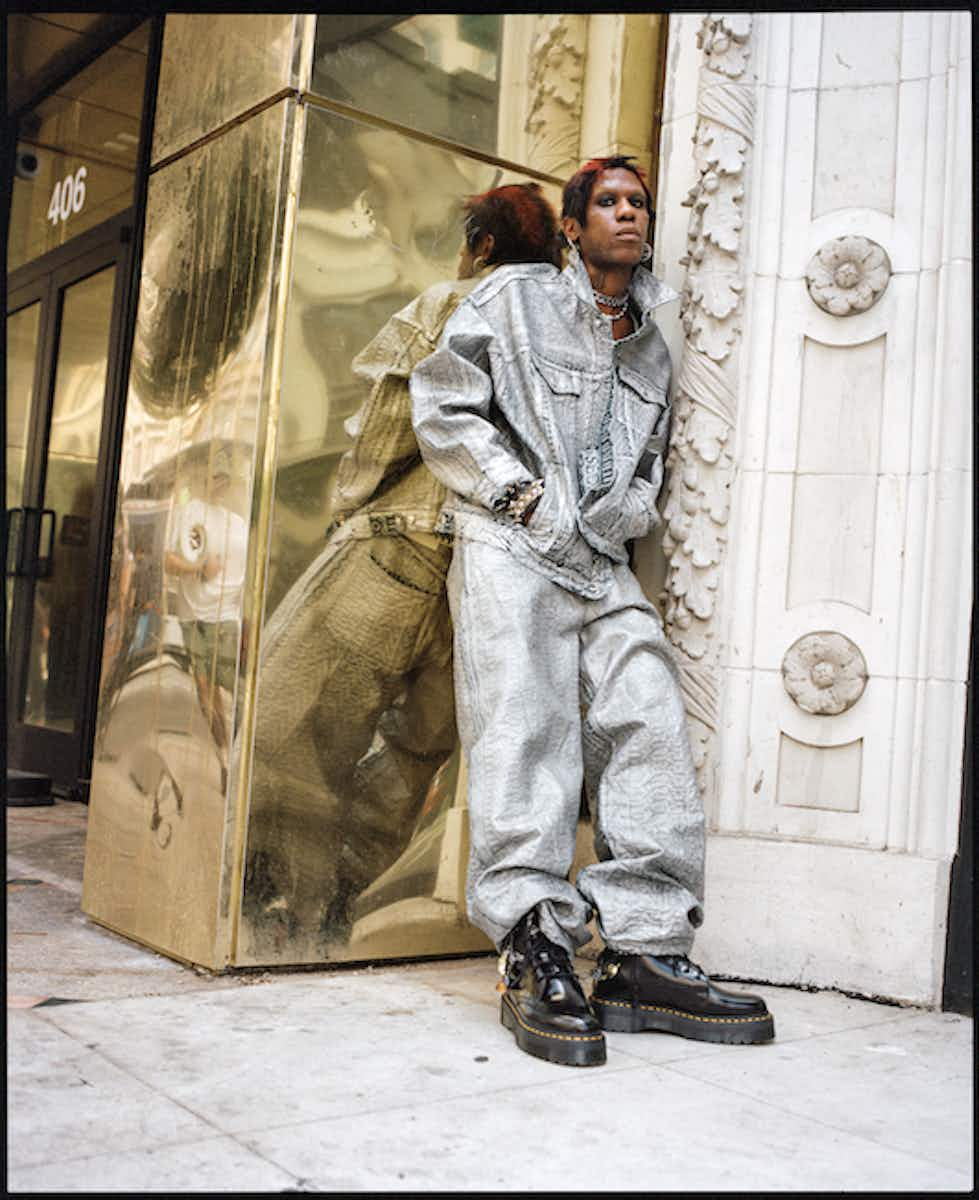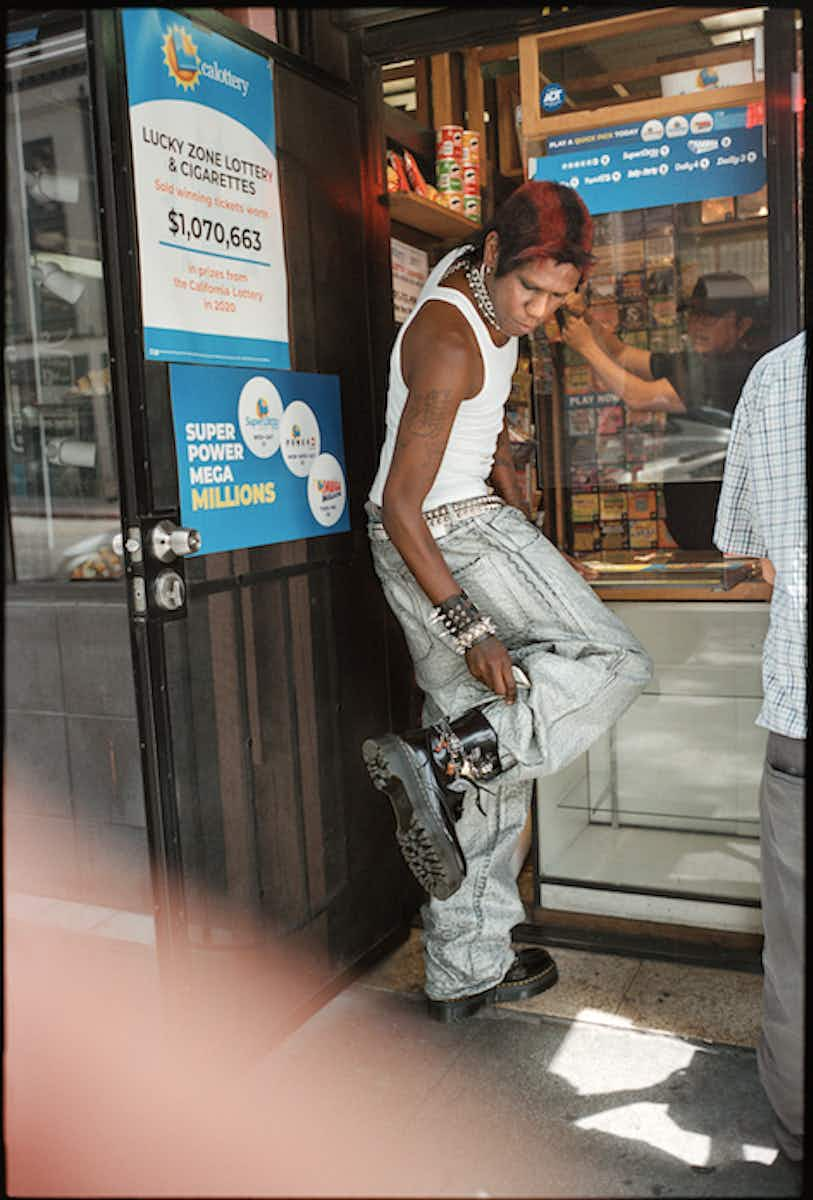 Lacoste celebrates its 90th in big Brit style
To blow out the candles for its big 9 – 0, Lacoste has linked up with Wavey Garms – London's trusted purveyors of underground culture – to create super limited edition polos designed by graffer big dog TOX, who will be screen printing Lacoste's classic staples at a pop-up shop on East London's Brick Lane. Known by fans and fellow graffiti artists as the ​"King of Taggers", the North Londoner's tag features his name and a number indicating the current year, and can be found all over the UK, from Tube stations to high-scale buildings. To accompany the specially designed polos, those that get their hands on a graffitied shirt will also receive an official certificate as proof of their wearable art.
And, as another toast to Lacoste's sartorial hold over British counterculture, Wavey Garms' co-founder Andrés Branco has also handpicked over 400 ultra-rare pieces from the brand, which will all be up for grabs at the pop-up, too. The superfan himself had a few words to say: ​"Being asked to curate the Lacoste 90th anniversary was a dream come true – I've been obsessed with the brand since I was 12. And also working with some of my childhood heroes has made the whole job surreal. I've basically ticked off my biggest goals in one job."

Cheers to that.

Lacoste's 90th anniversary pop-up opens Thursday 14th September at Dray Walk Gallery, 91 Brick Lane, E1 6QL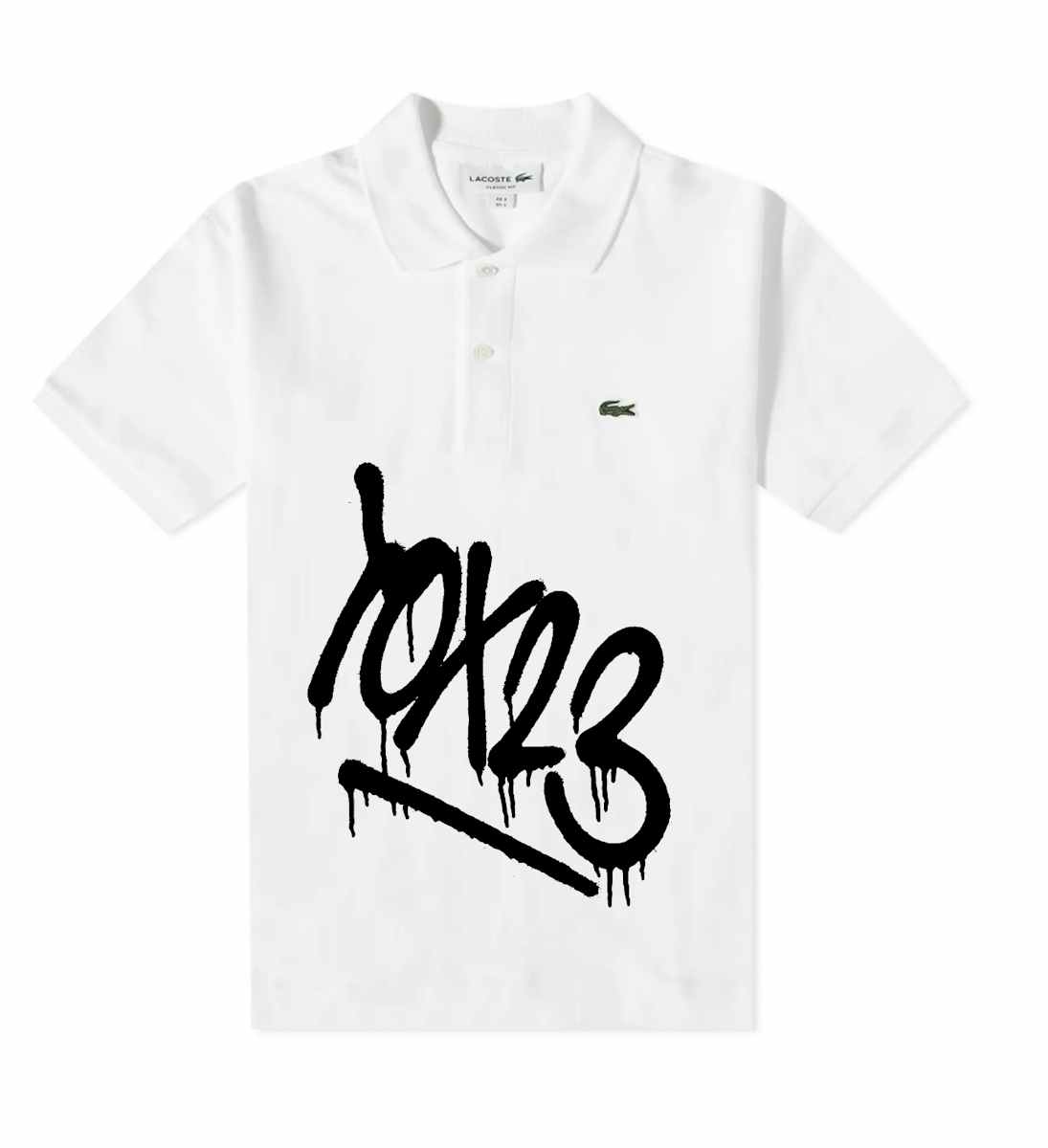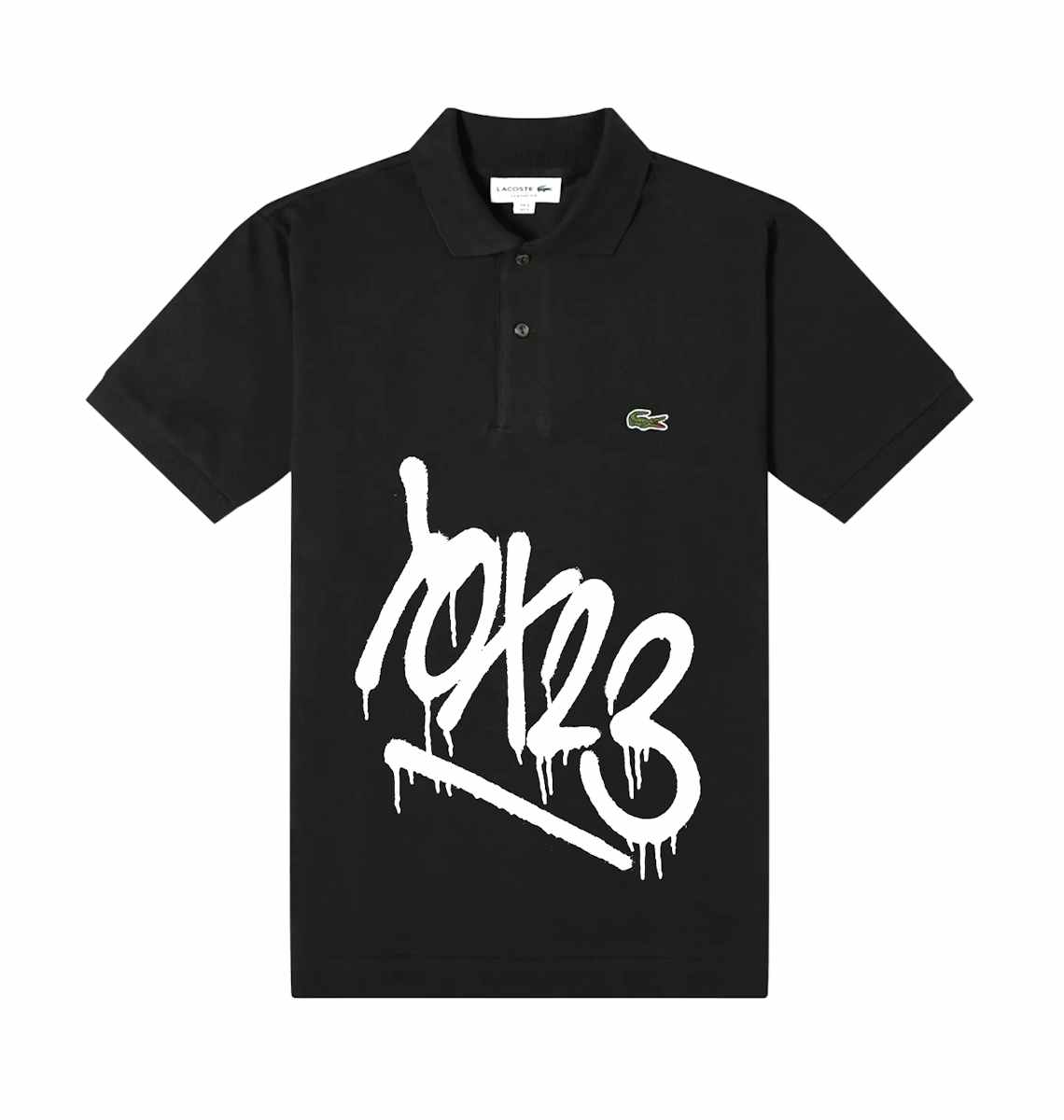 Frieze and Stone Island p(art)ner
This year, Stone Island is becoming Frieze's official partner for Focus, the art fair's offshoot that gives a bit of love and support to participating emerging galleries from around the world. For this year's Frieze London, which kicks off on 11th October, Focus will bring together 34 galleries from 18 countries – including Copperfield in London, Llano in Mexico City and Hot Wheels in Athens – all of which will be awarded bursaries of up to 30 per cent of the fee the galleries pay for having a booth at the fair. As well, Stoney will be showing the galleries some extra love with a dedicated content series about Frieze Focus, so keep eyes and ears out for the release of that. Starting in London, Stone Island's new role will also take them to Frieze fairs in Los Angeles, New York and Seoul.
Frieze London is on from 11 – 15th October. Brush up on your art lingo and buy a ticket at frieze​.com
Fashion East's bringing in the new school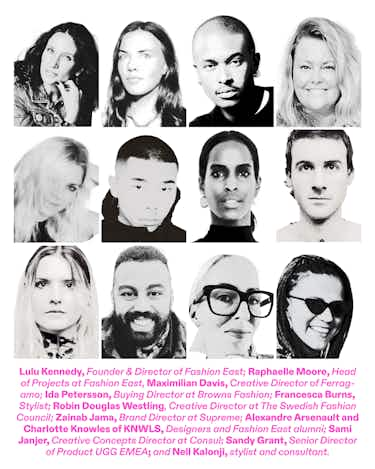 When it comes to dishing out advice, there's no one better for the job than talent incubator Fashion East. After all, in its 20 plus years, founder Lulu Kennedy has only nurtured some of the biggest names in British fashion. Now, following the news that Ashley Williams will become the second recipient of Fashion East and UGG's XLNC Programme fund (KNWLS took the trophy last year), a brand spanking new mentorship initiative is being introduced for younger, budding designers.
So, if you're over 18, you are cordially invited to apply to the scheme, to be in with a chance of being selected by an advisory committee that includes Kennedy and Raphaelle Moore, as well as Ferragamo's creative director Maximilian Davis, super stylist Francesca Burns and Brown's Buying Director Ida Petersson. If selected, you'll receive top-notch do's and don'ts from those who have been there before – and then some. Talk about getting an education, eh?
To apply, send a max two-page PDF that showcases your passion for fashion (but don't say that), and convinces the panel that you deserve to be mentored by the best in the game. Include images of your current work, and any relevant social media. Submit your application to xlncugg@​fashioneast.​co.​uk

Eytys' night out in Accra
Eytys are back from their summer holidays armed with a slick new campaign for AW23. Taking cues from Accra, Ghana's pulsating capital, the latest from the Stockholm brand riffs off the meandering alleys and chock-a-block street parties happening under the sun, brought to life by an all-Ghanaian team who worked on the project, including photographer David Nana Opoku Ansah. Amongst the ​"business class" baby tees, printed sweater vests and low-hanging, airbrushed jeans are smarter bits for the evening: boxy, oversized leather jackets and croc-style trousers, blacked-out knits and loose chest-bearing shirts for an all out day-to-night affair.
Sharpen up with Eytys' AW23 collection at eytys​.com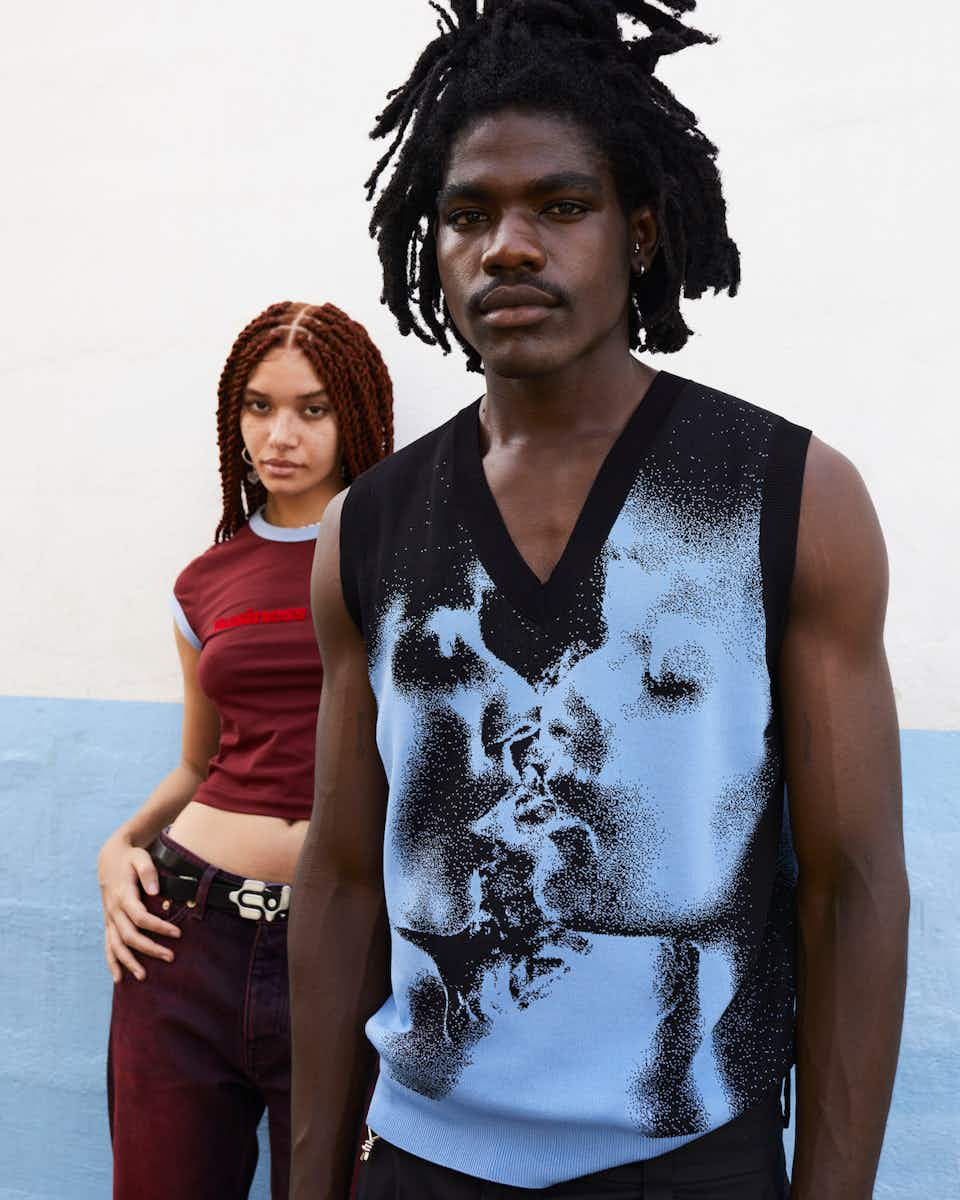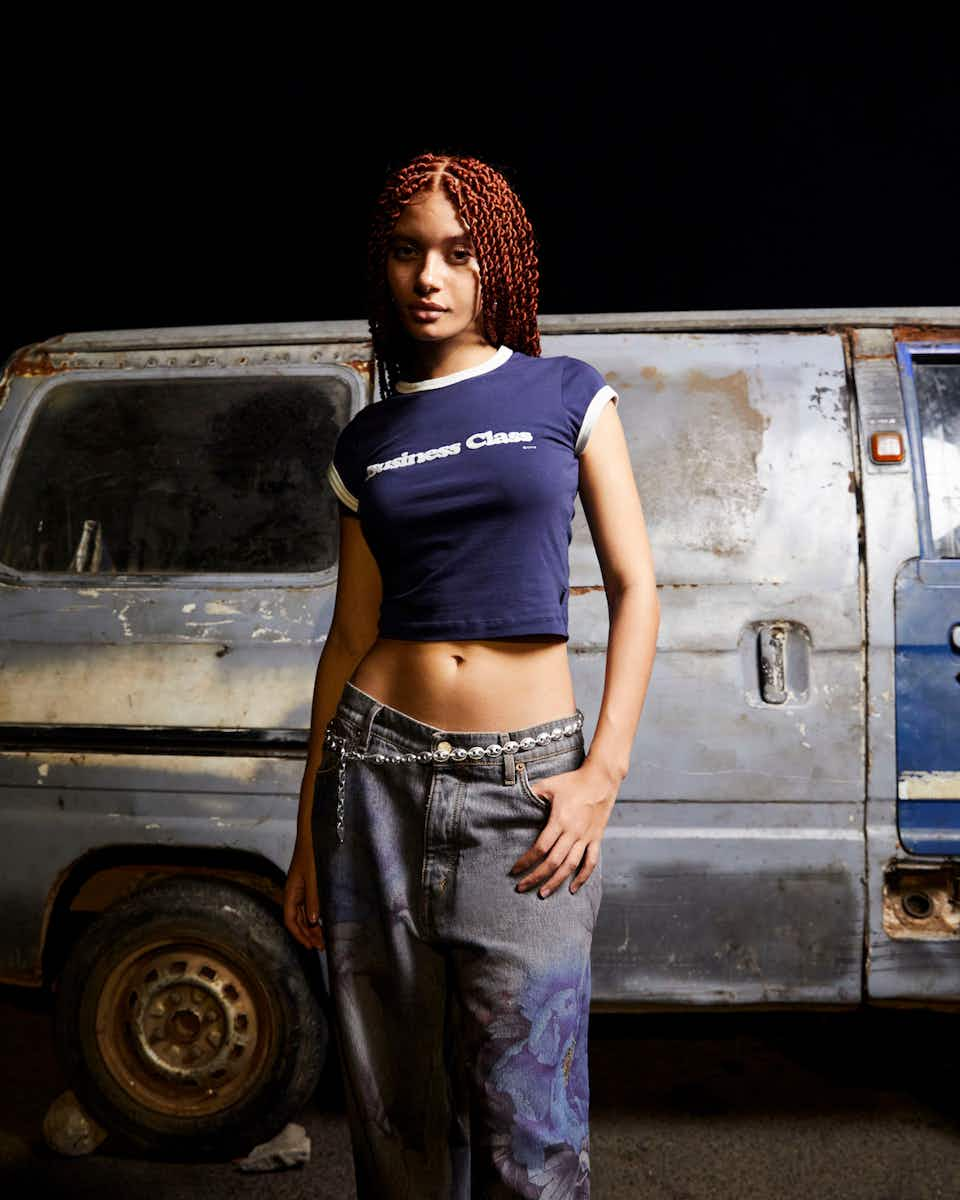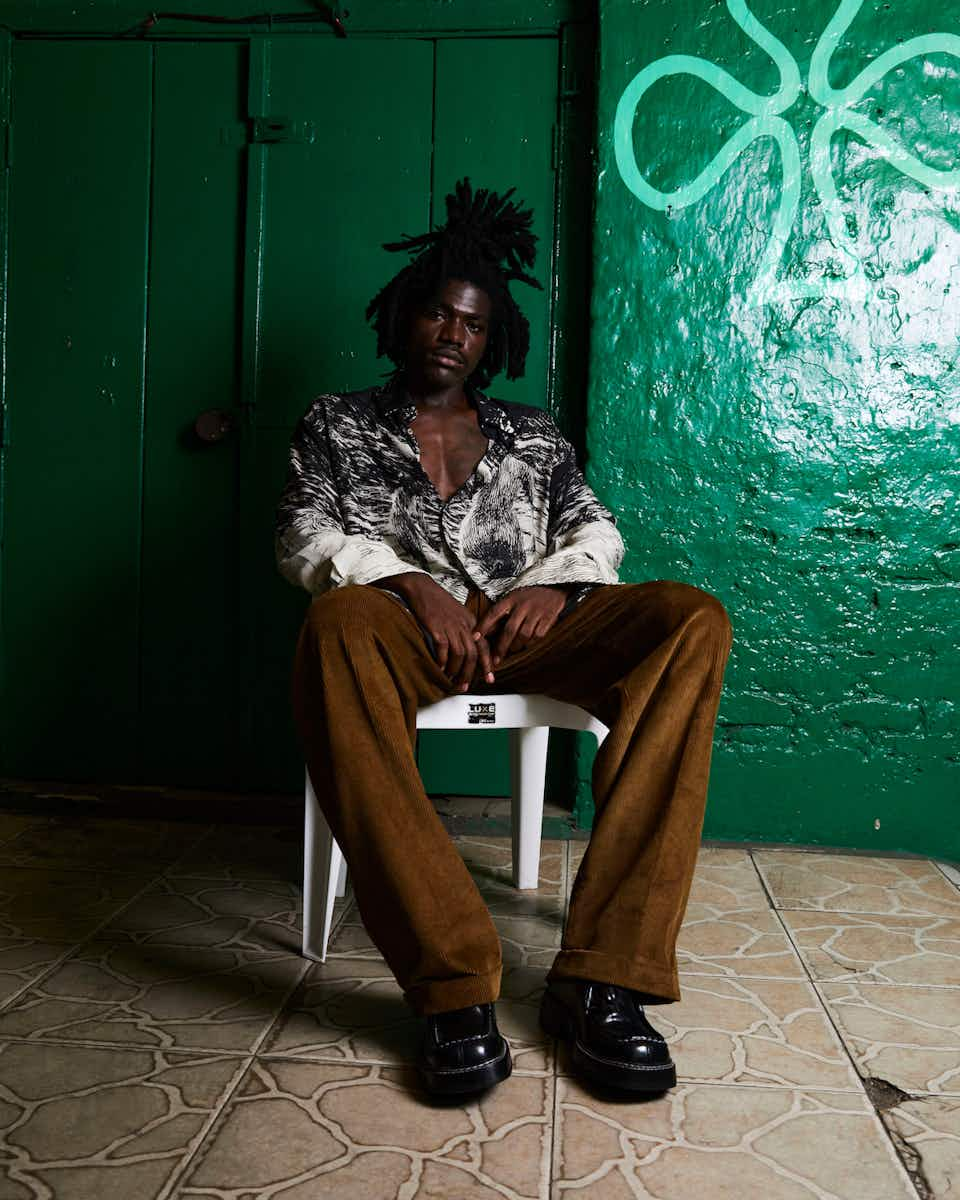 The latest in Etro's conveyor belt of baggage is the Saturno – an admittedly adorable bucket taking its orbital shape from Saturn herself (clue's in the name). To really flex its muscles, Etro called in Lily McMenamy – arguably the bendiest model in the game – to stretch up a storm. Now, about getting that leg back down…

Bag a Saturno at etro​.com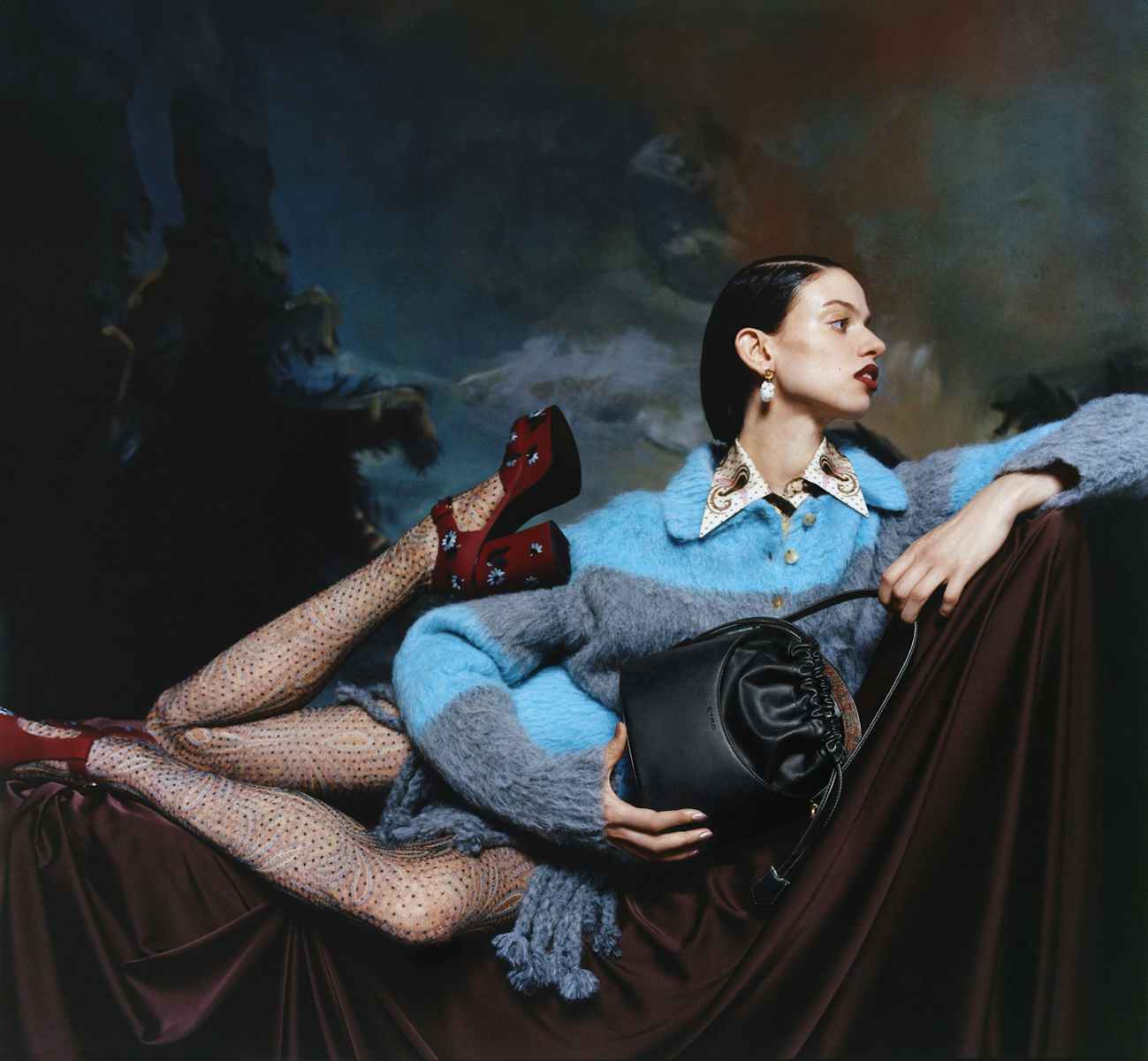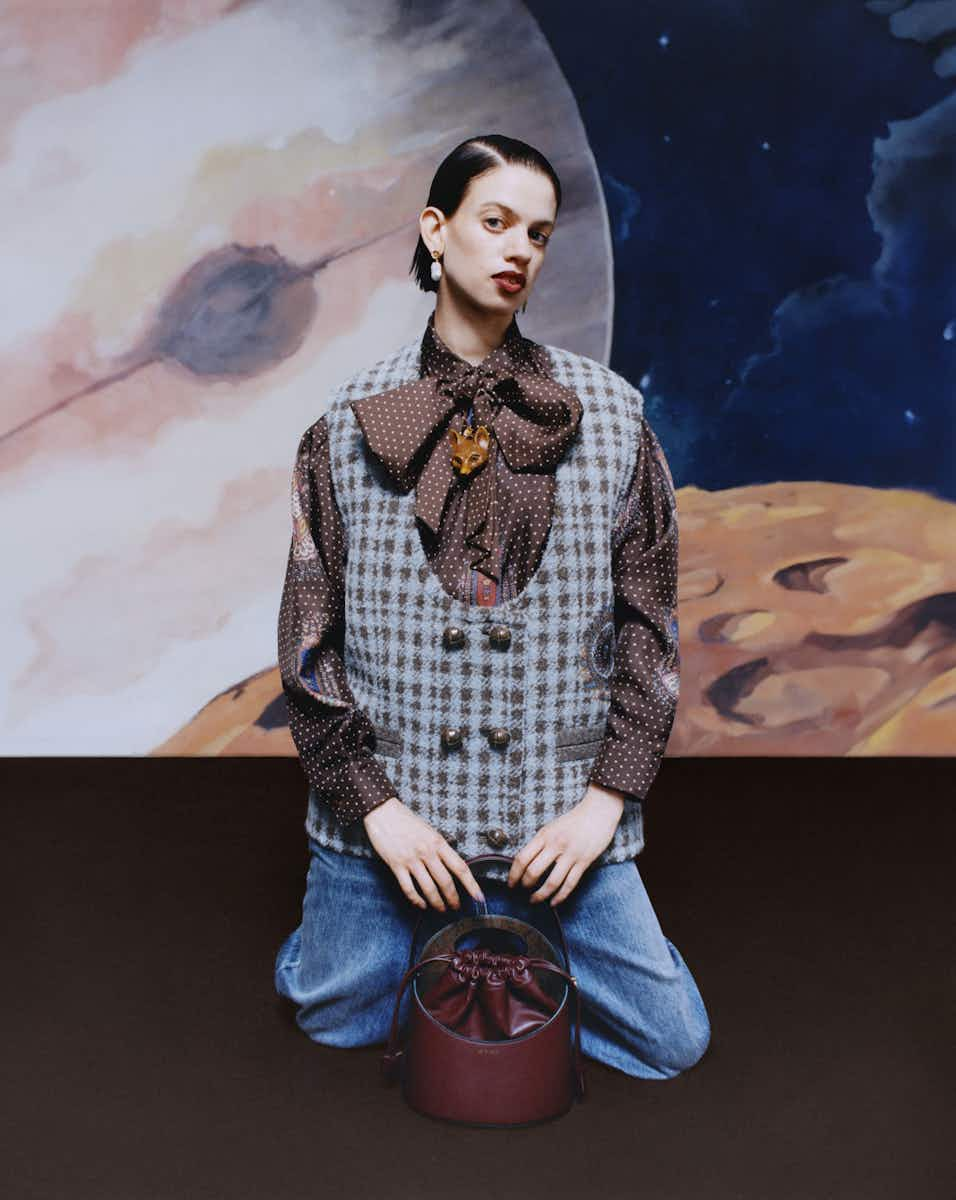 EBIT™: tune in to tune out
Just in time for London Fashion Week, Simon Whitehouse – previous CEO of JW Anderson and Art Partner – has released the Color Preference Mixes [E033] from EBIT™, the project he founded to help bring about some much-needed mental health relief to the often high-pressure, anxiety-ridden fashion industry. This series of ​"dopamine releasing frequency mixes" features experimental musicians such as Nunguja, Lawrence Lee and Collo Awata, each putting their spin on meditation.
Drown out the fashion patter with EBIT™'s Color Preference Mixes, available to listen to, free of charge, on mix​cloud​.com


More like this