Celine Homme SS22: neo-raving with the cosmic teens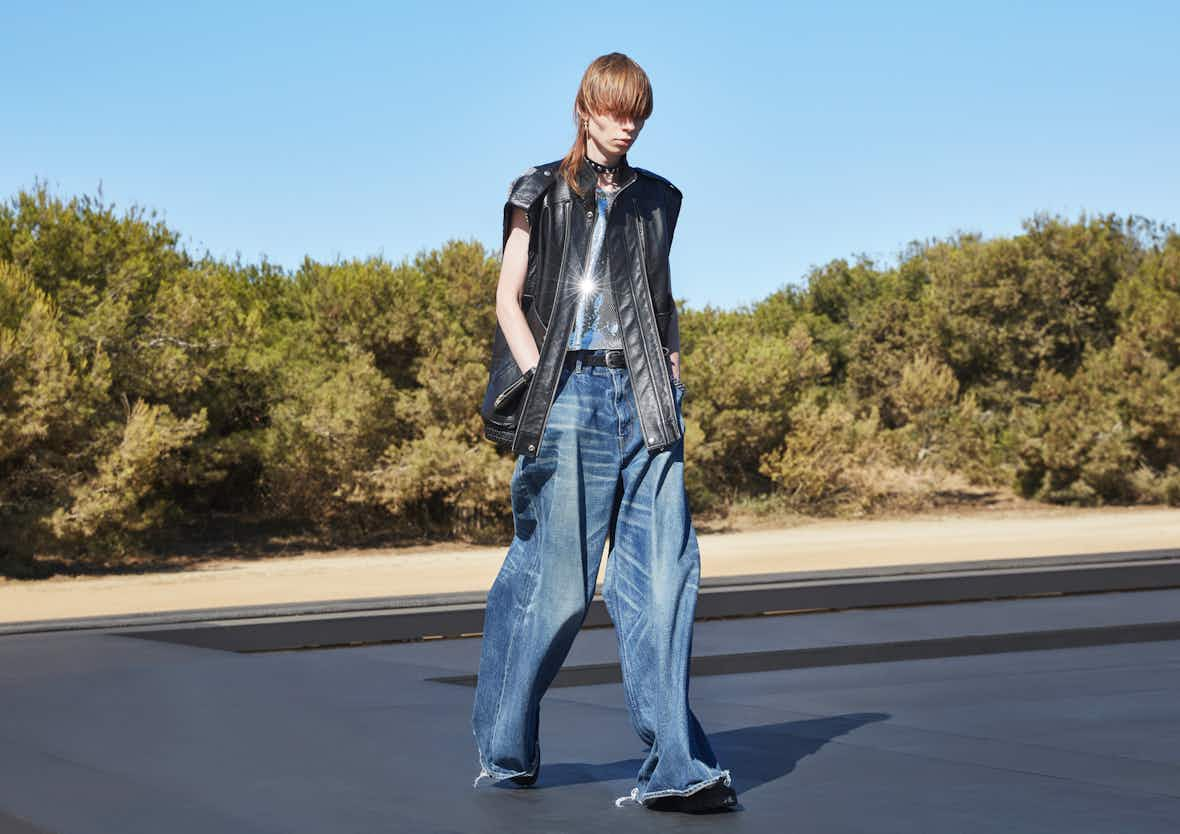 After a feverishly dark AW21, Hedi Slimane welcomes the party as the world gradually begins to open up.
By now, we can think of Hedi Slimane's Celine as the parting Red Sea. On one side, there's crisp womenswear for the wealthy wanting pieces made for longevity, like simple white shirts and tailored peg-leg trousers. Menswear is the dysfunctional relative, the renegade who turns up to a family lunch late, stinking of fags, sunglasses kept firmly on.
As Slimane continues his creative directorship after three years, it's becoming increasingly obvious each season that Celine Homme is the experimental paint palette, where luxury becomes subversive and styling is whatever you want to throw on your back. It's for the rich kid who knows about the good stuff and probably hates his parents, too.
Last season, Celine recruited for the Cult of Slimane in a feverishly dark collection referencing the French Renaissance, all leathers and frayed denim. Back in February, we were living in different times. The world looked bleak. Now, that's not to say the pandemic has magically disappeared since – that'd be ludicrous, wouldn't it? But the world has indeed begun to open up once more. Summer has arrived, Covid-19 cases are slowly falling and vaccinations are ongoing. And as of last Monday, the controversial, Tory-named ​"Freedom Day" had nightclubs open for the first time since March 2020.
If Celine Homme AW21 was a message of hope, dignity and sticking firmly together, SS22, titled Cosmic Cruiser, is the light found at the end of the dark, dismal tunnel. It's Slimane's gift to the eternally bored: the troopers that have stayed at home for over a year, who fell in and out of lockdowns and sanitised their hands until their skin fell off.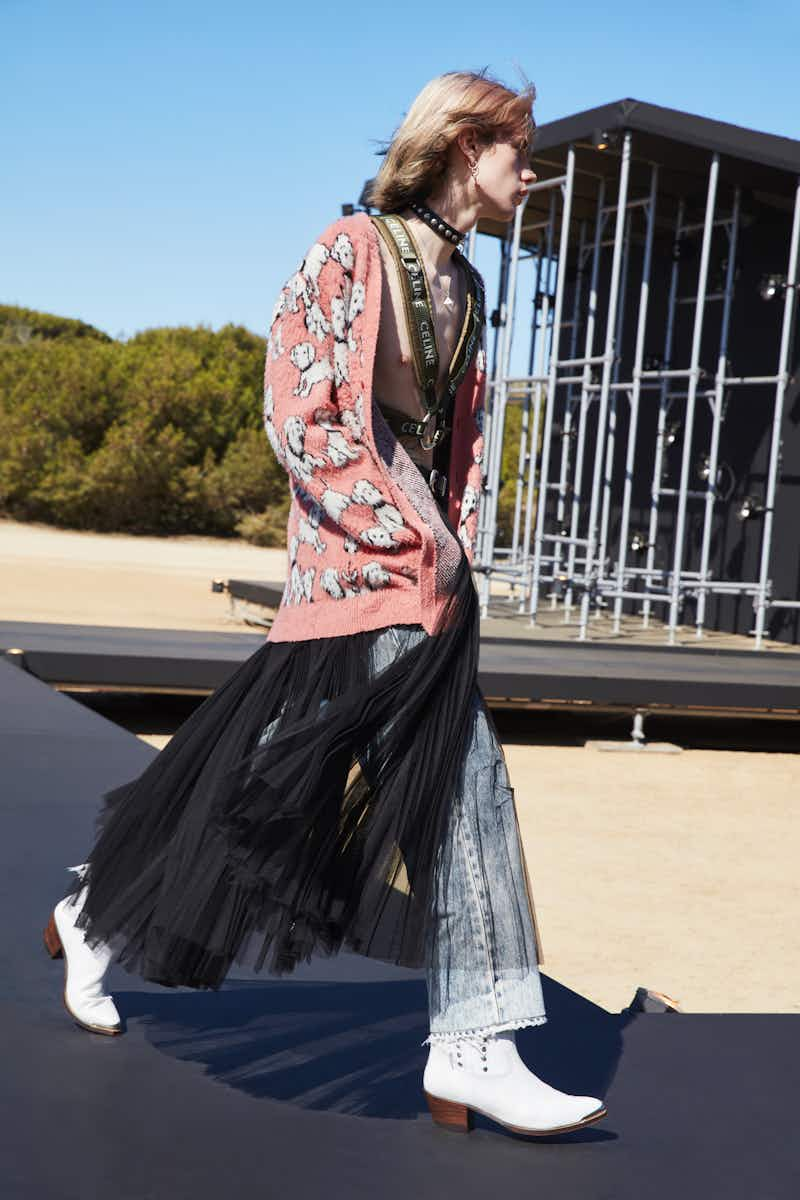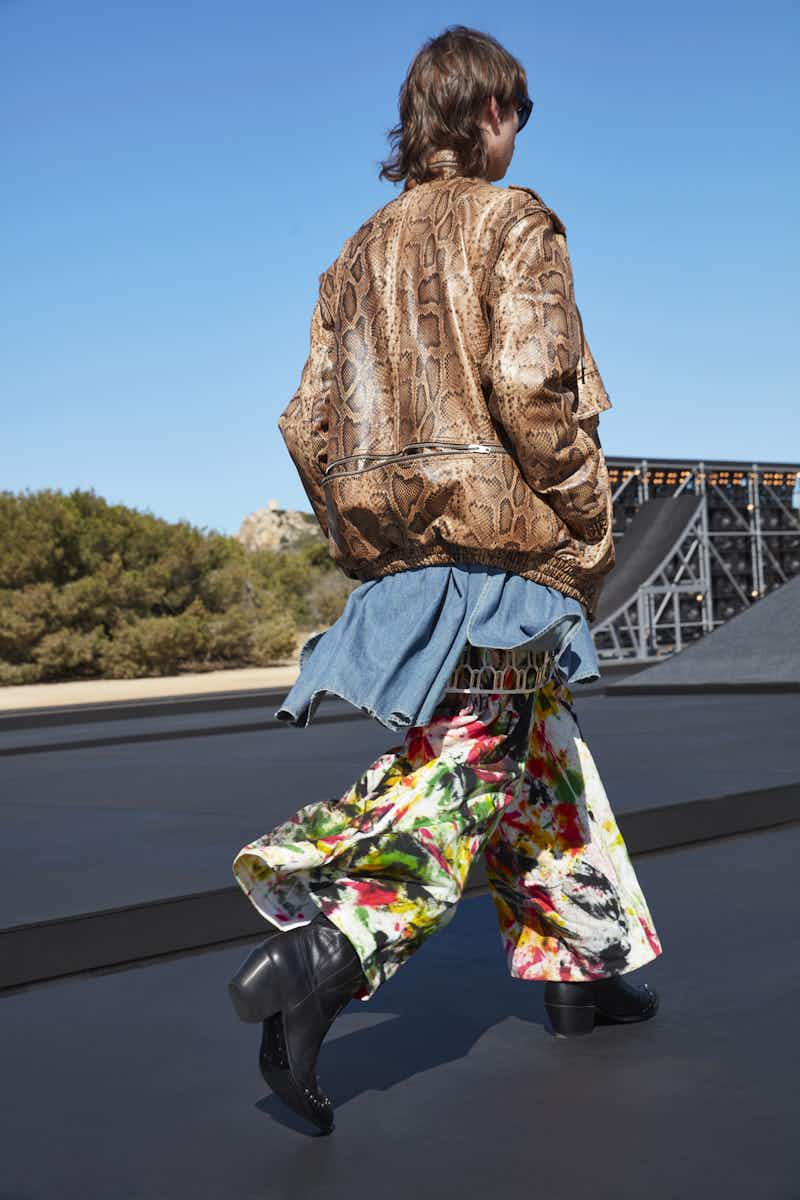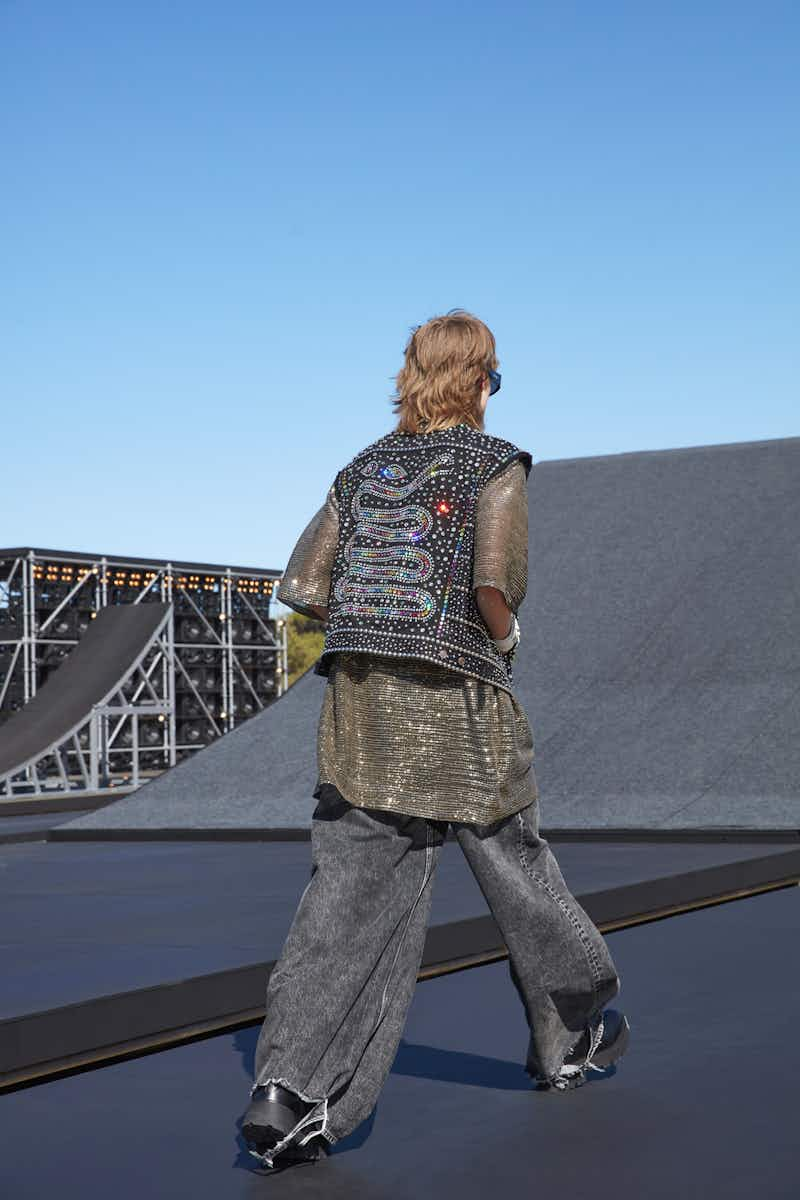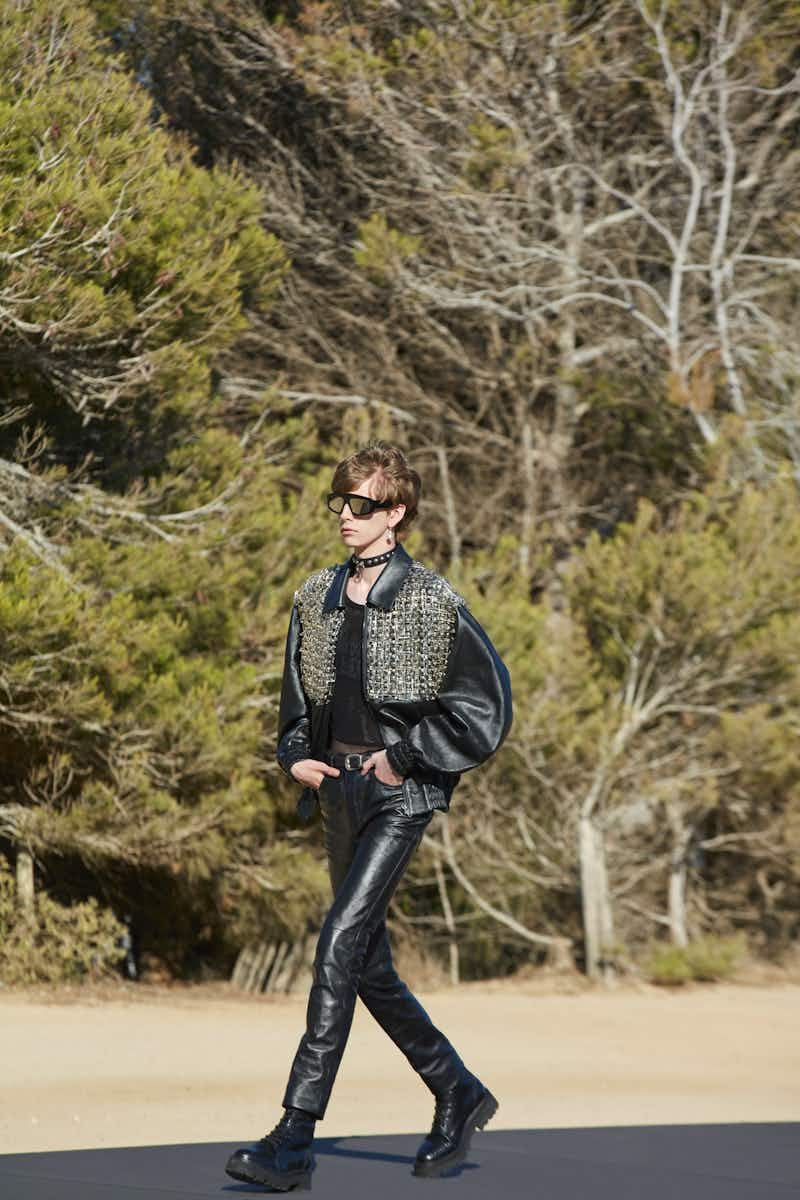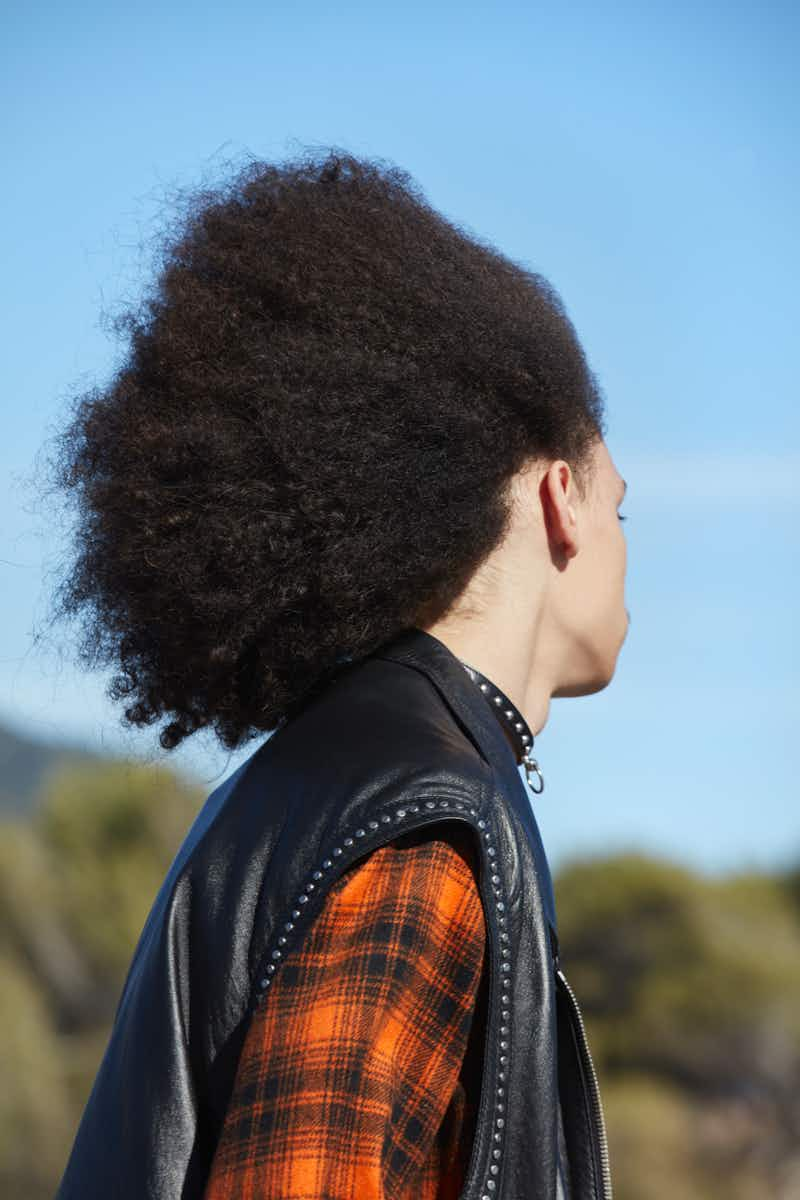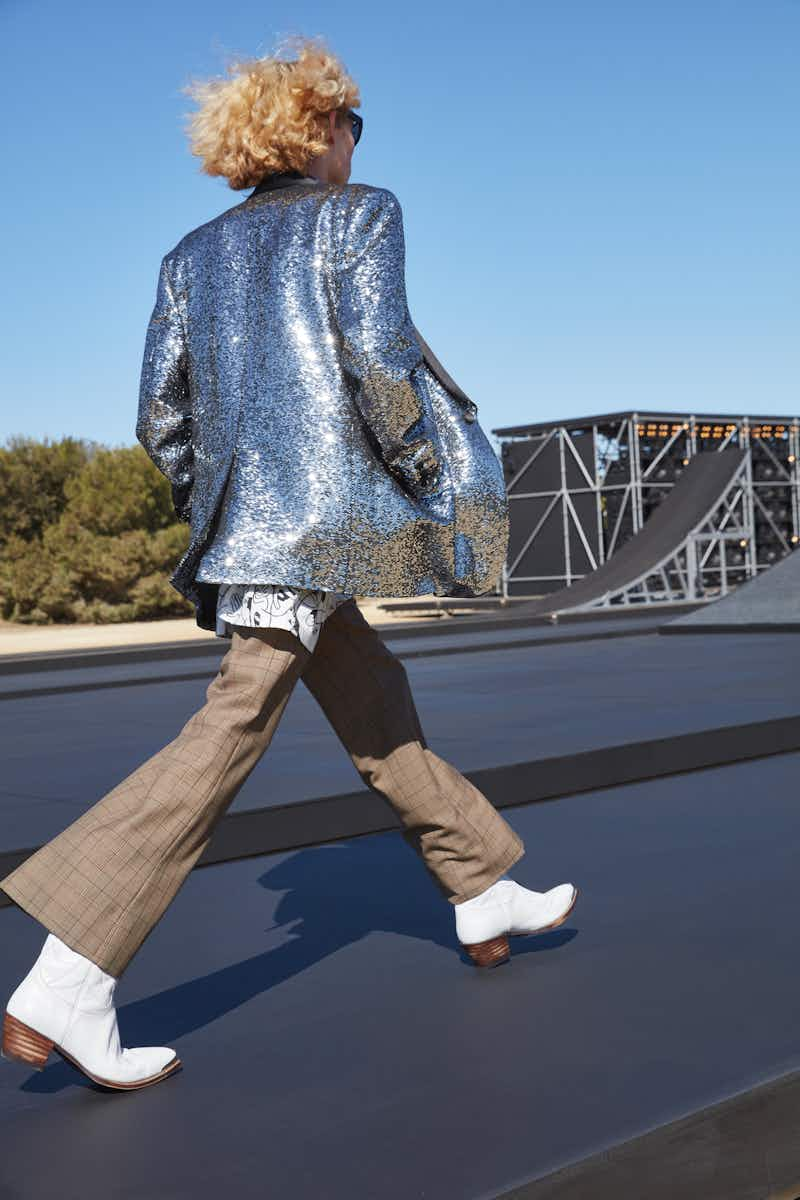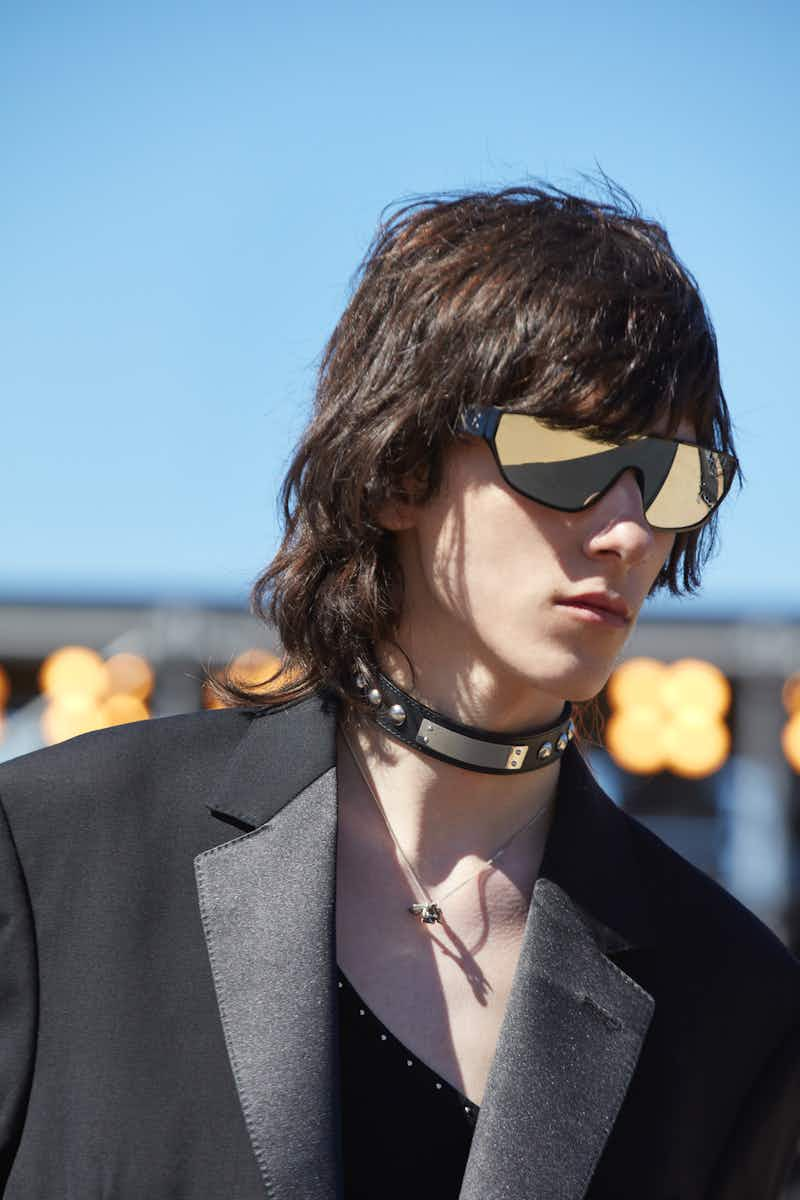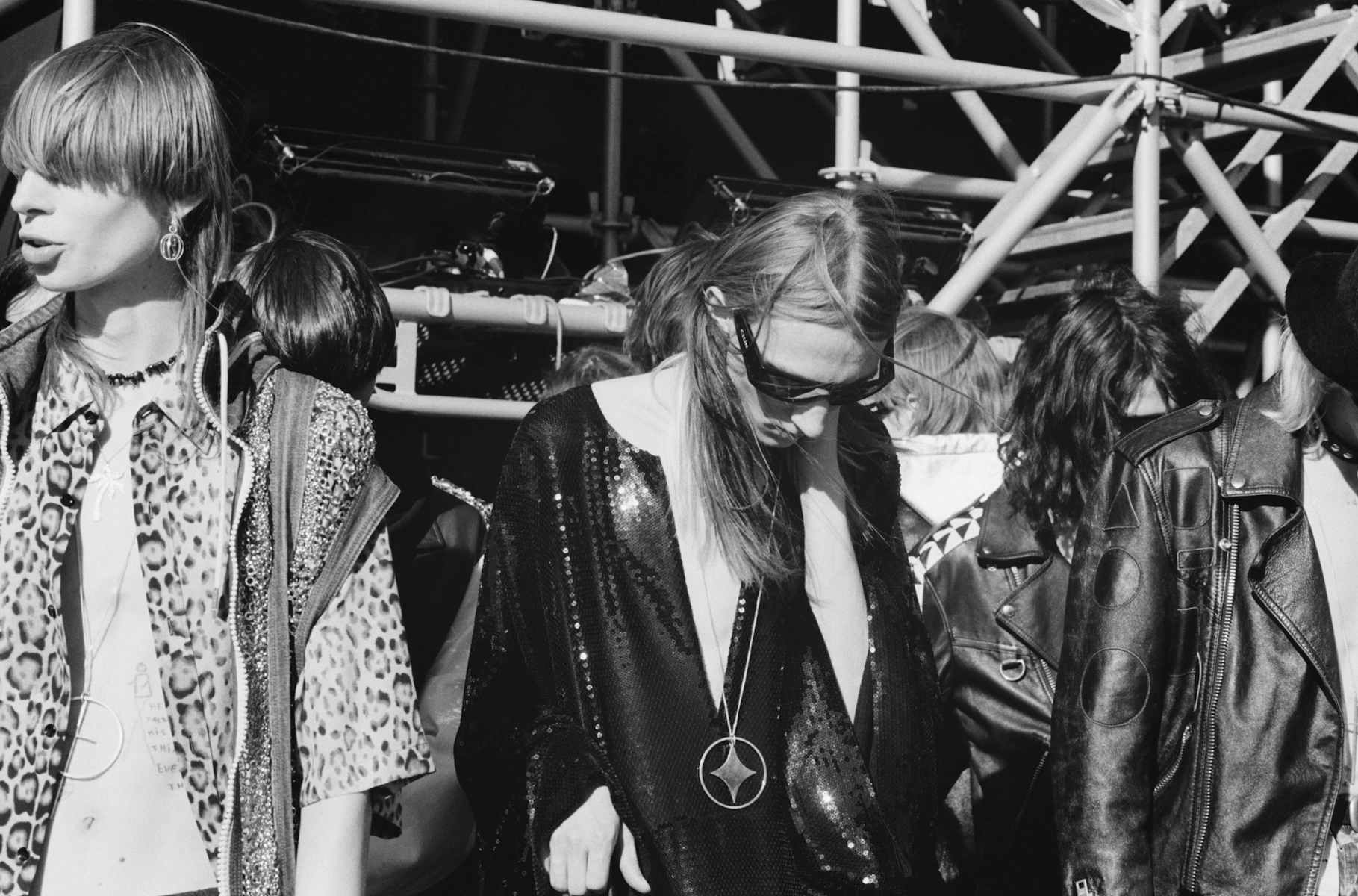 Set in the sandy Archipel des Embiez, an island in the South of France, Slimane recruited a host of motocross cyclists – who he first met and documented in LA in 2011 – to perform stunts on various ramps as the digital show progressed. And he tapped his new favourite DJ, Izzy Camina, to put together a thumping, sweat-soaked medley of house tracks, which sounded like a mash-up between Grimes, Peaches and Orbital.
Leading the way were the Restless Dreams of a Cosmic Teen – Slimane's mop-topped boys wandering off to a faraway neo-rave. SS22 draws on what makes being a teenager so bloody great: simply not giving a shit. There was an intentional carelessness to the collection, like in the mega-wide ​"elephant jeans". Massive in volume, baggy jeans epitomise freedom in those early, awkward years. Jeans so big you can stuff anything in its pockets, dragging the floor and getting frayed at the bottom.
But this season's strengths lay in the DIY styling, layering technicoloured, sequined sleeveless jackets with embellished shirts, loose-fitting with wide sleeves. And the mismatch went further with paint-splattered trousers, denim shirts and a brown python-printed bomber jacket – heady and best taken with a shot of wotevahesoffering.

Celine's boys looked as though they'd been swapping clothes, recycling and finding bits that piece together, just about. If it's ugly, that's no bad feat. Pretty is for losers, anyway. And the details didn't simplify anything, either. Crafty zips were set behind jackets, blazers were super-sequined and tulle skirting poked out under a cardigan with puppies printed on it. To hide the sins of last night, the Celine Bug was introduced: futuristic, mirrored lenses covering half the face – wonderful.
This marked a new era for youth: one that accepts a summer of love (again, with caution) as collateral for time lost in the past year. Being young has been no easy ride over the pandemic. And yet somehow, at 53-years old, Hedi Slimane totally gets it.

More like this