Celine Homme winter 23: an ode to the stylish kids in the riot

For his third in a run of shows exploring "indieness", Hedi Slimane joins the dots between the proto-punk of Suicide, the rock scene of the '00s, and the new gen of Paris nightlife.

Hedi Slimane had a message for indie sleaze naysayers on Friday, presenting a Celine Homme Winter ​'23 collection that was part fashion show, part gig, all party.
Taking place at legendary Parisian nightclub Le Palace – a venue once considered the city's answer to Studio 54 – rock ​'n' roll sex appeal permeated the room as shaggy-haired models sauntered down the runway to a soundtrack of iconic proto-punker band Suicide, to an audience including Jane Birkin, Jack White and Pete Doherty, who sat front row with his pet husky.
Continuing the mission from his previous two collections, Slimane brought back the indie aesthetic in force, combining the campy flamboyance of snakeskin jackets and faux fur coats with the timeless romance of oversized tweeds and slick tailoring. The moody colour palette was broken up by crystal studded leather and slivers of animal print, adding a sleazy charm to low-key, oversized blazers and smart double-breasted coats. The pièce de résistance was the gaudy shock of a pink leather studded two-piece – almost inevitable to end up on the red carpet at some point.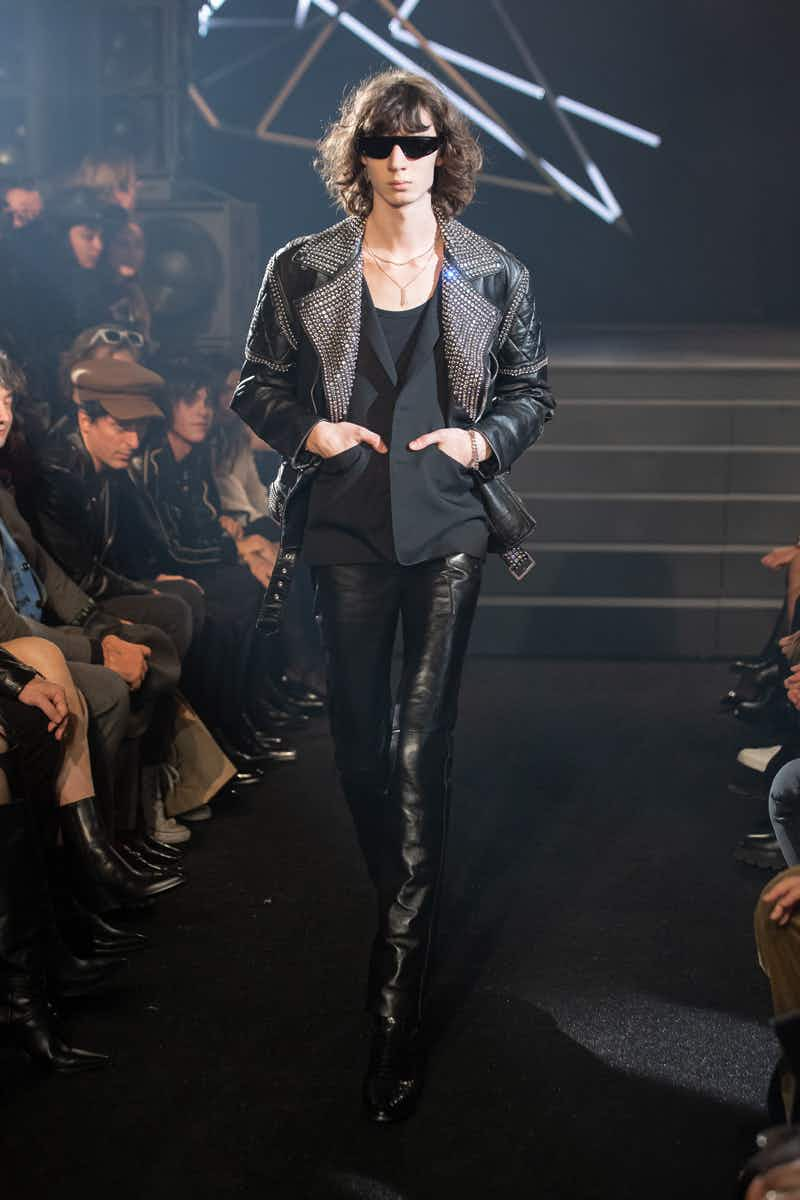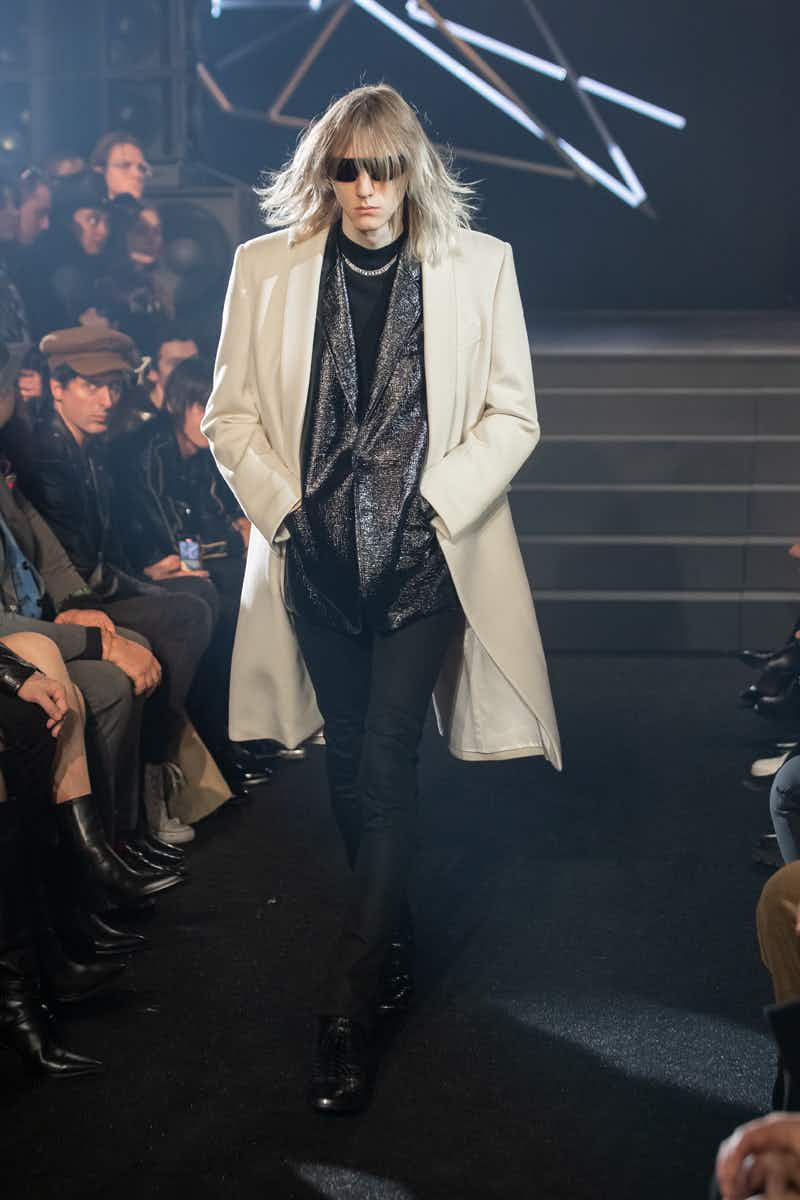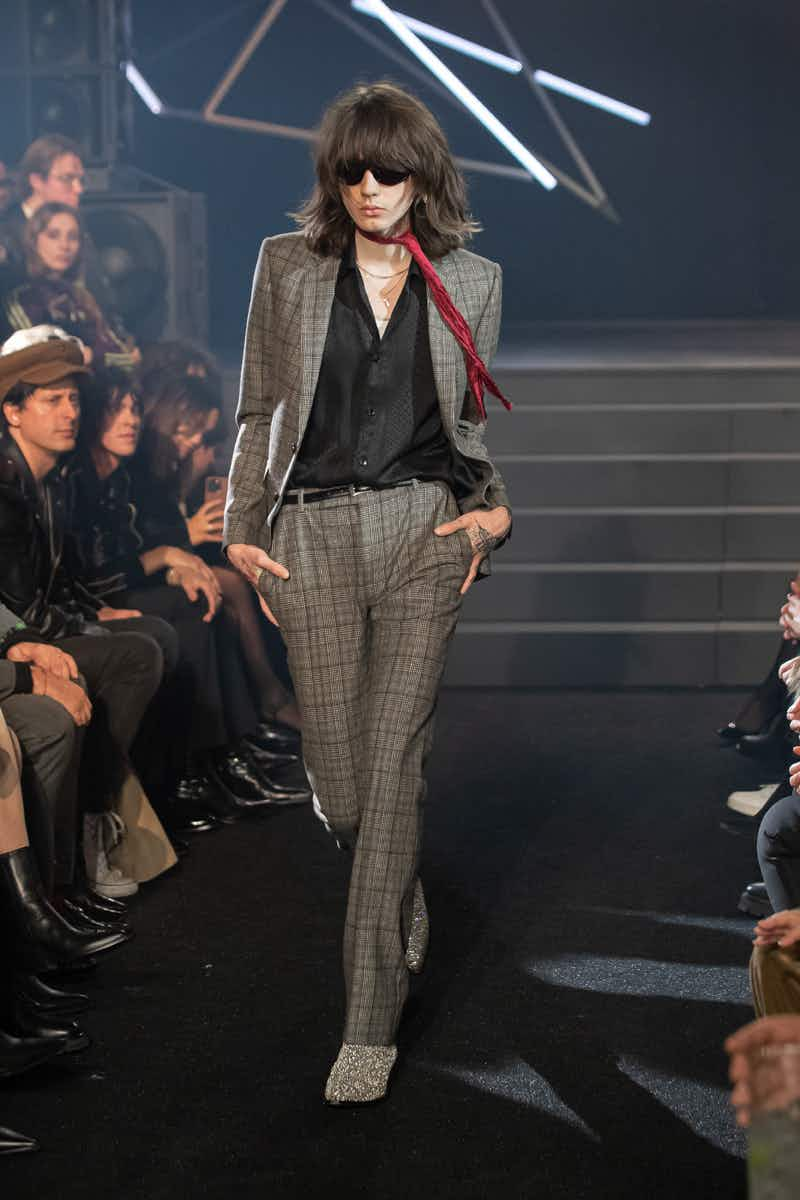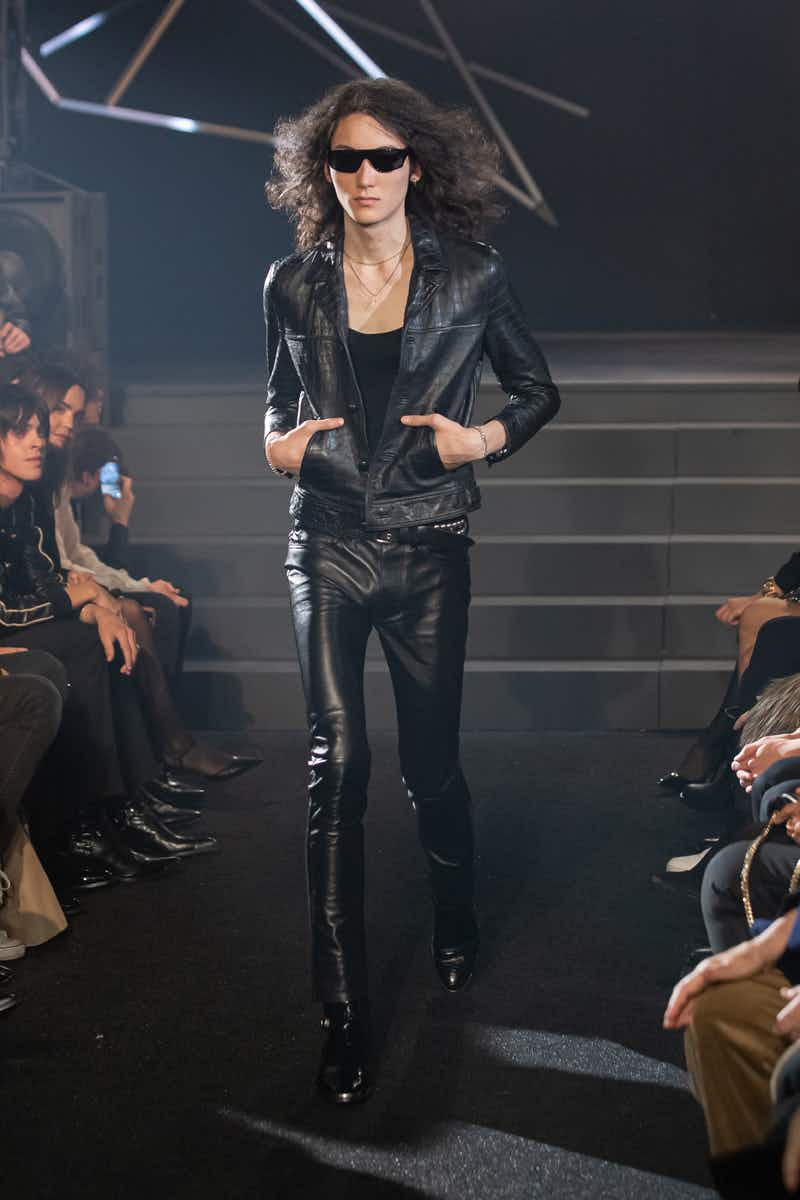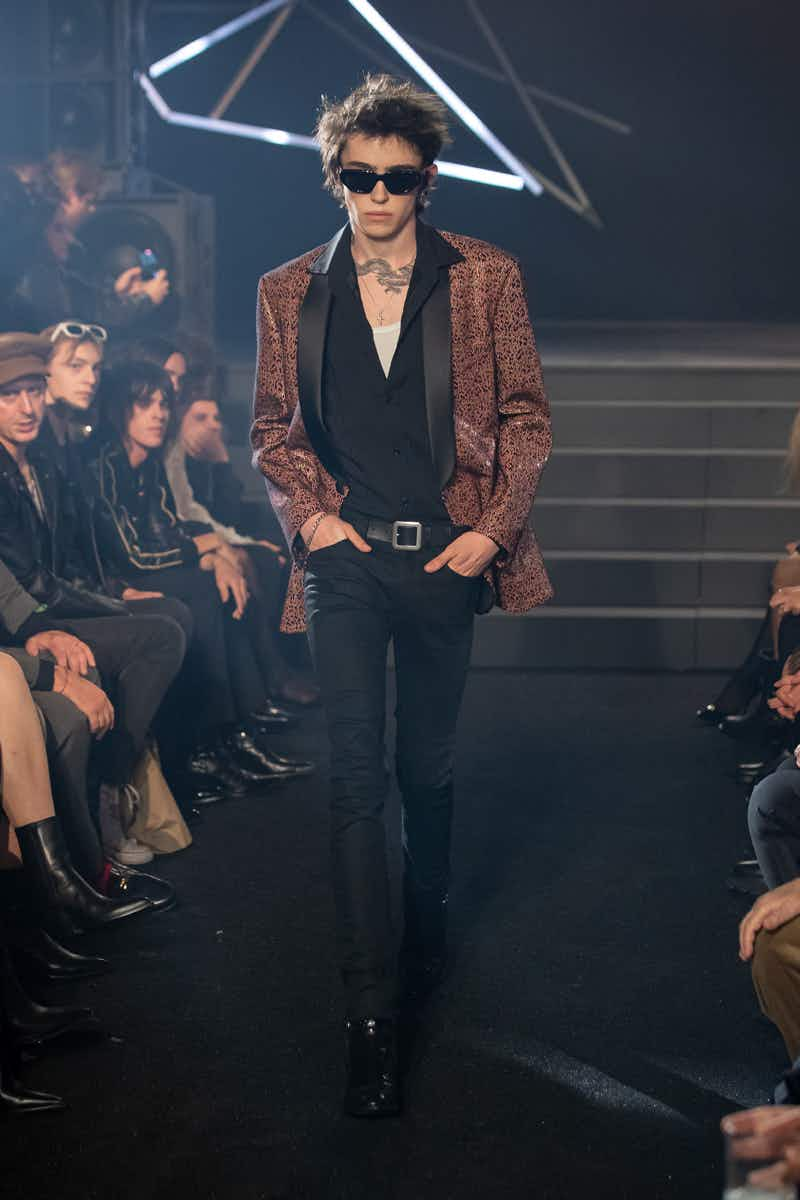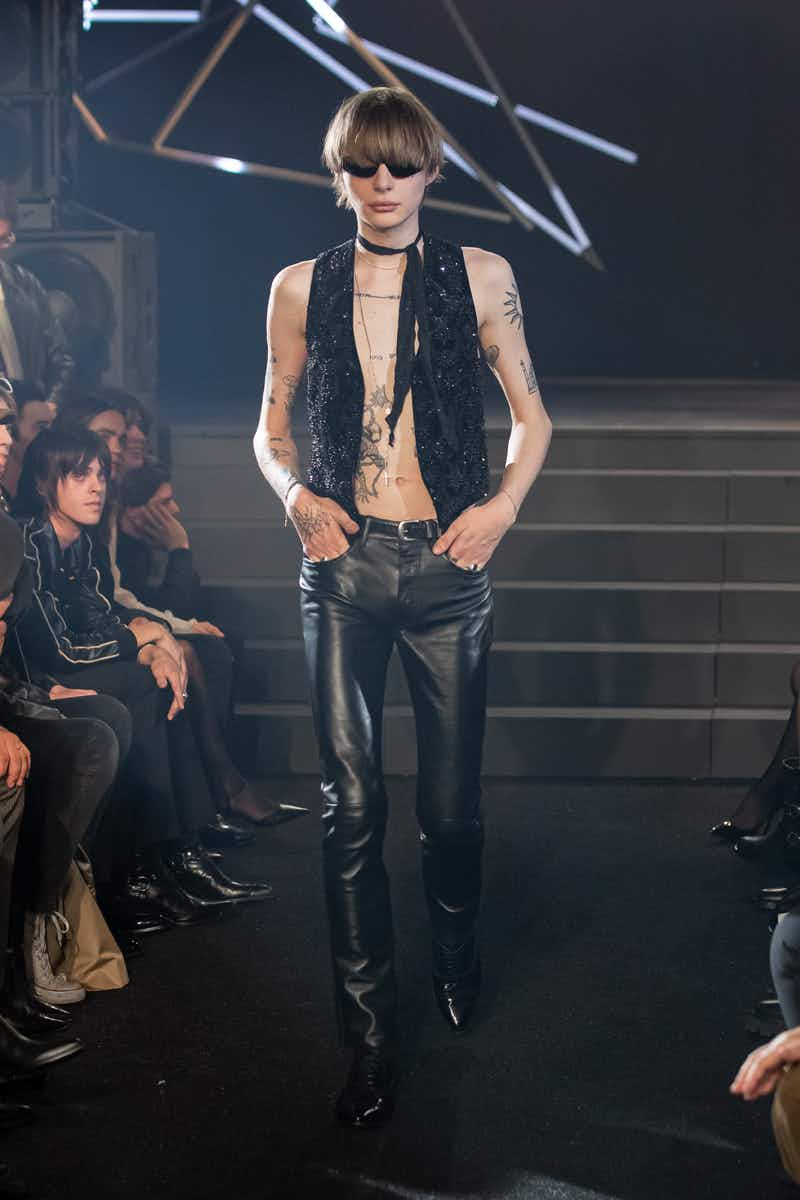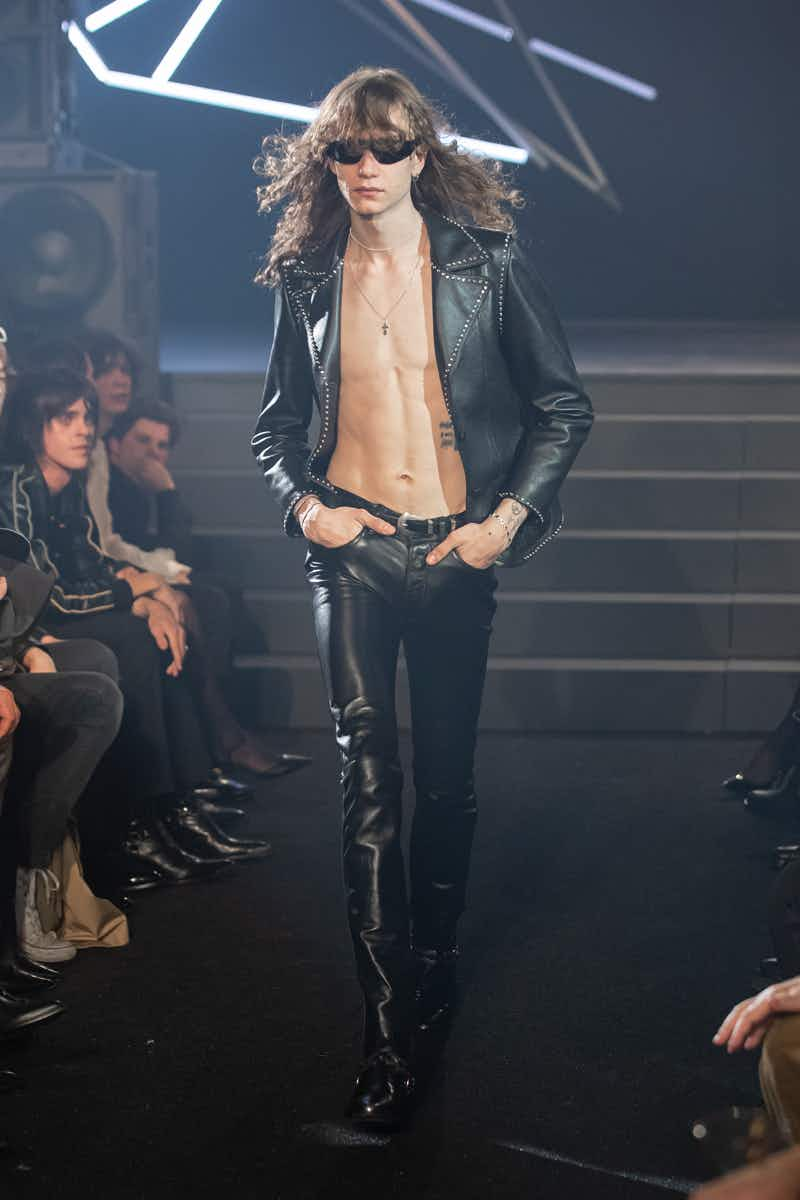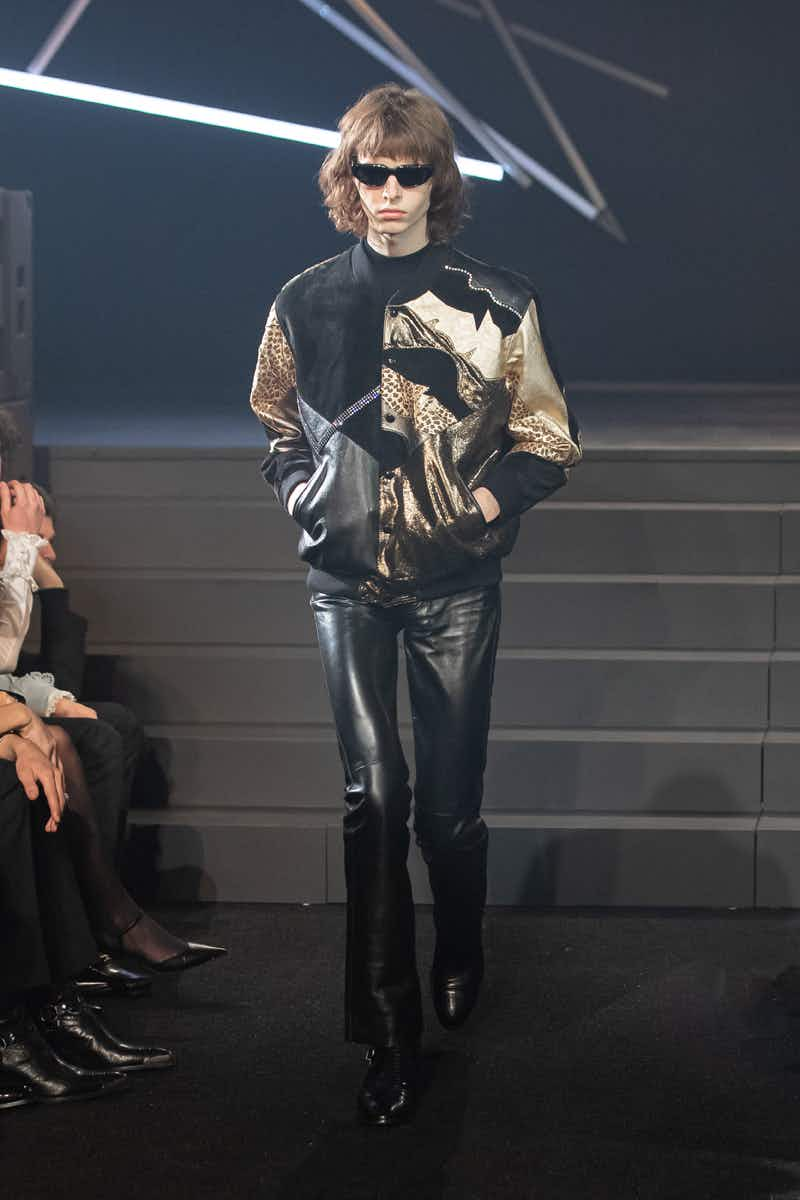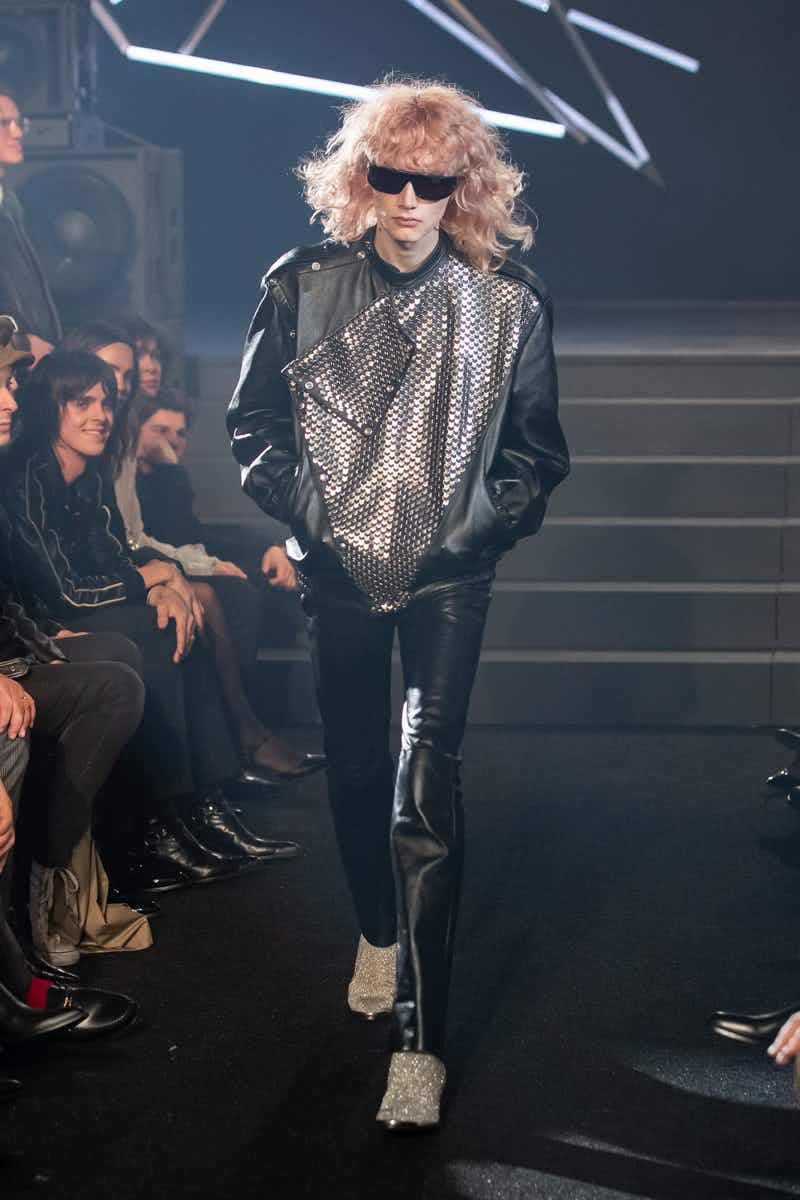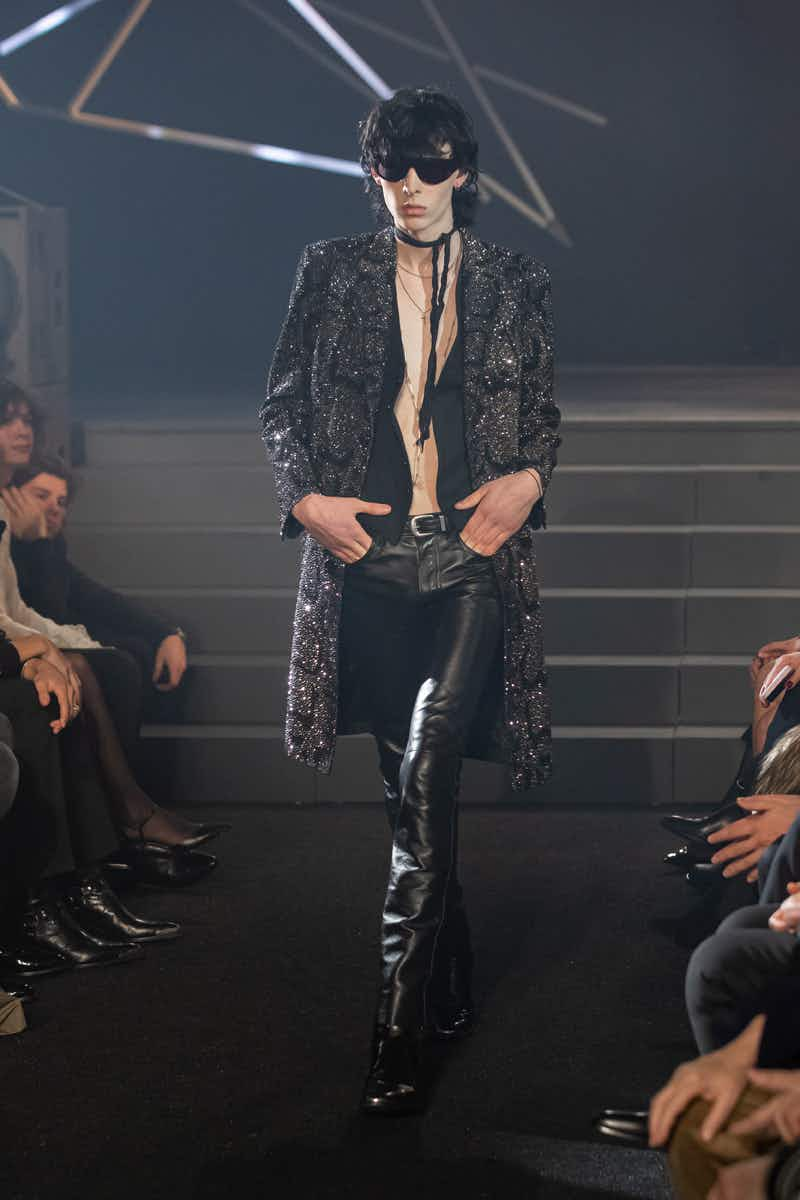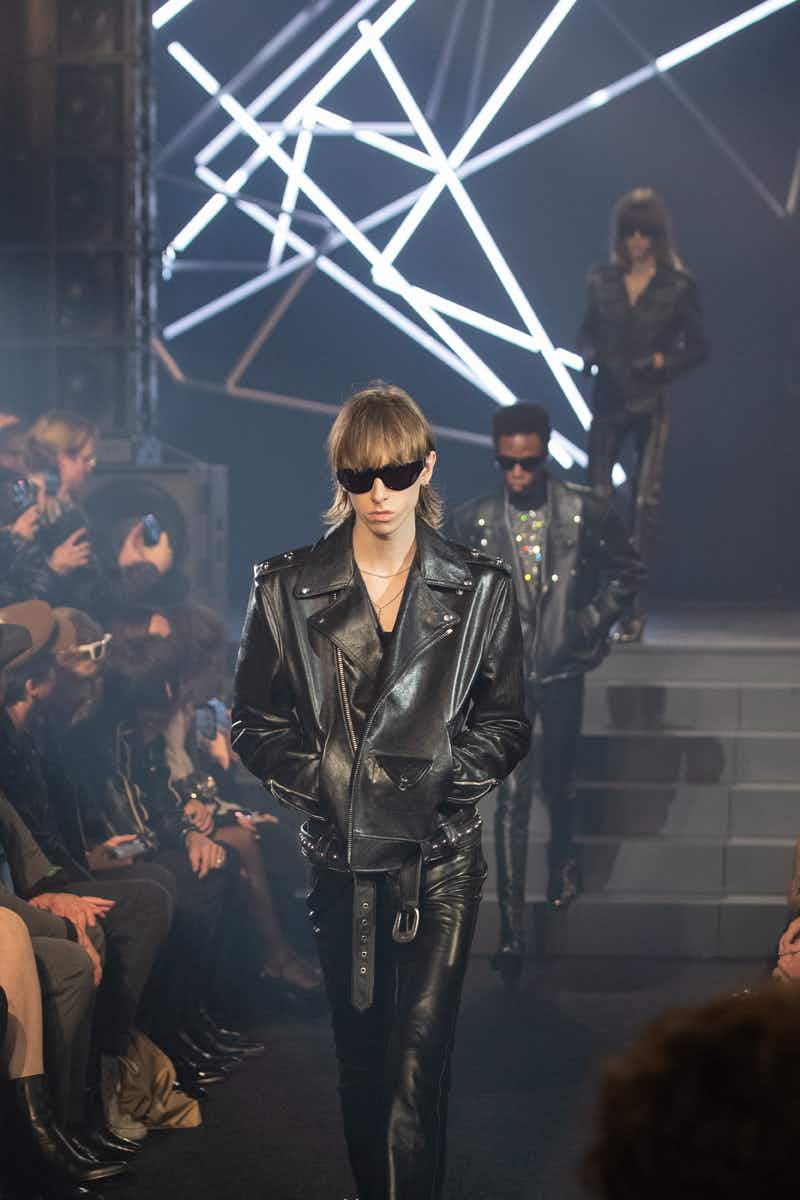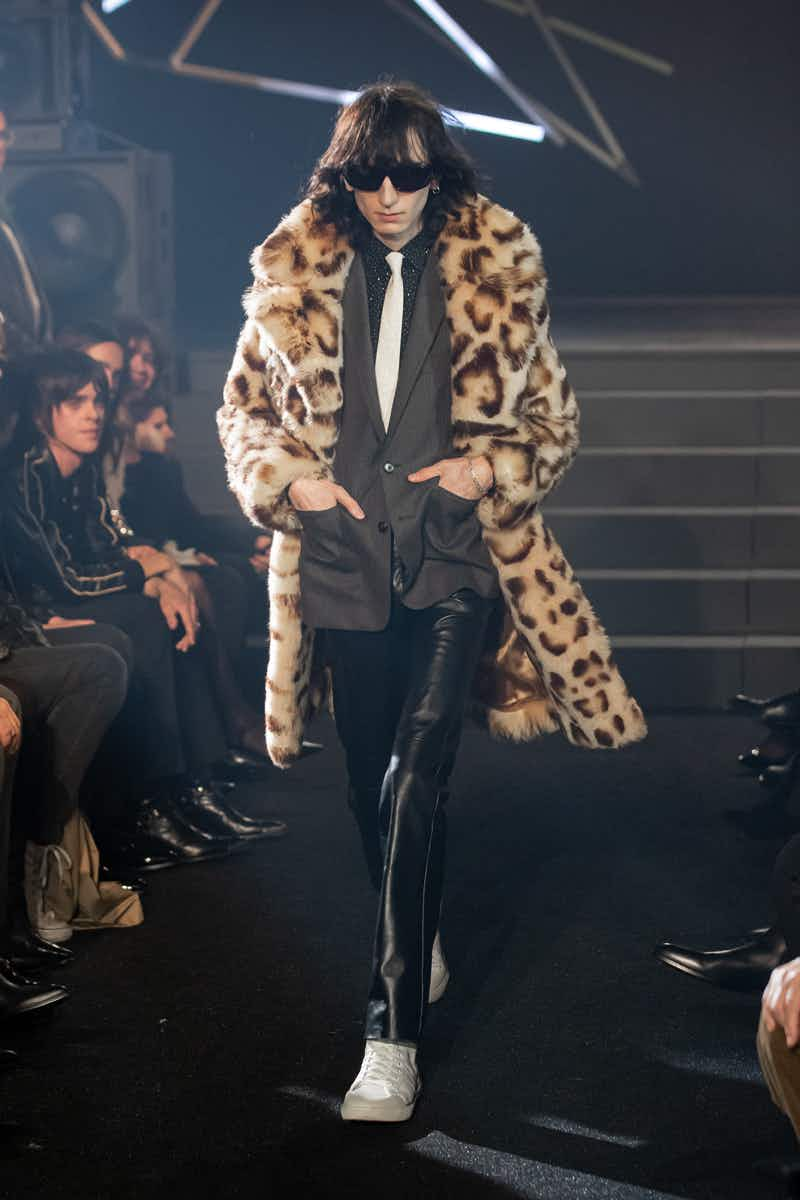 There was a sincerity to the collection that could have only come from a designer who isn't drawing from subculture as an outsider, but as someone who lived it at the time. Slimane was immersed in the ​'00s music scene as a photographer, capturing erstwhile indie heroes and helping cement their aesthetic legacies (London Birth of a Subculture, Slimane's 2005 book of Pete Doherty photos, now sells for £700 a pop on Amazon).
The show venue itself holds a special place in the designer's heart, too – it was his favourite party spot to sneak into as a 16-year-old. That sense of unruly, youthful celebration came out in full force this season, with silver, iridescent fringing, leopard print neck scarves and sporty track jackets forming a dressing-up box amalgamation of playful extravagance.
Guests sweated it out in true indie sleaze style, partying into the small hours of the morning to live sets from The Libertines (minus husky) and Irish post-punk band The Murder Capital. But the true heroes of the night were the new-gen Paris club kids who descended on the afterparty, letting nightlife's next anarchic chapter unfold.

And now you can join the party, too, with Celine's slick winter ​'23 video that captures all of the action direct from Le Palace, complete with an original soundtrack by Suicide. Get stuck in below and brace yourself for the next instalment in Paris on 2nd July.

More like this