Central Saint Martins 2022: pure joy in the face of bleakness

This year's glittering students opted to celebrate rather than present us with a dark, dystopian future. Thank god – it's the shot of adrenaline we all needed.

If you can, try to forget Madonna​'s surprise appearance at this year's Central Saint Martins BA Fashion show for a second, where she sat next to her mate FKA twigs. Remember, the main event was the stellar line-up of students, who presented their first proper, proper runway show since the pandemic began.

Sure, a selection of students got to present collections last year to a handful of socially-distanced journos and fashion fans, at which the talismanic Seli Korsi was awarded the L'Oréal Prize, taking home a cash prize and sponsorship. But Tuesday's show went back to the original formula, as 115 students presented their final collections before a crowd of buzzy supporters, who were crammed shoulder-to-shoulder to check out tomorrow's big talent.

Returning with a proper CSM bang – loud cheers, technicoloured hair and cheers all round – the conveyor belt of creativity on show felt like a testament to optimism in the face of all the political rubbish going on right now. Youth are good at sensing that stuff. And when it comes to emerging designers, this ethos produces truly meaningful work that brings us hope in times of recession, war and disturbing political policies.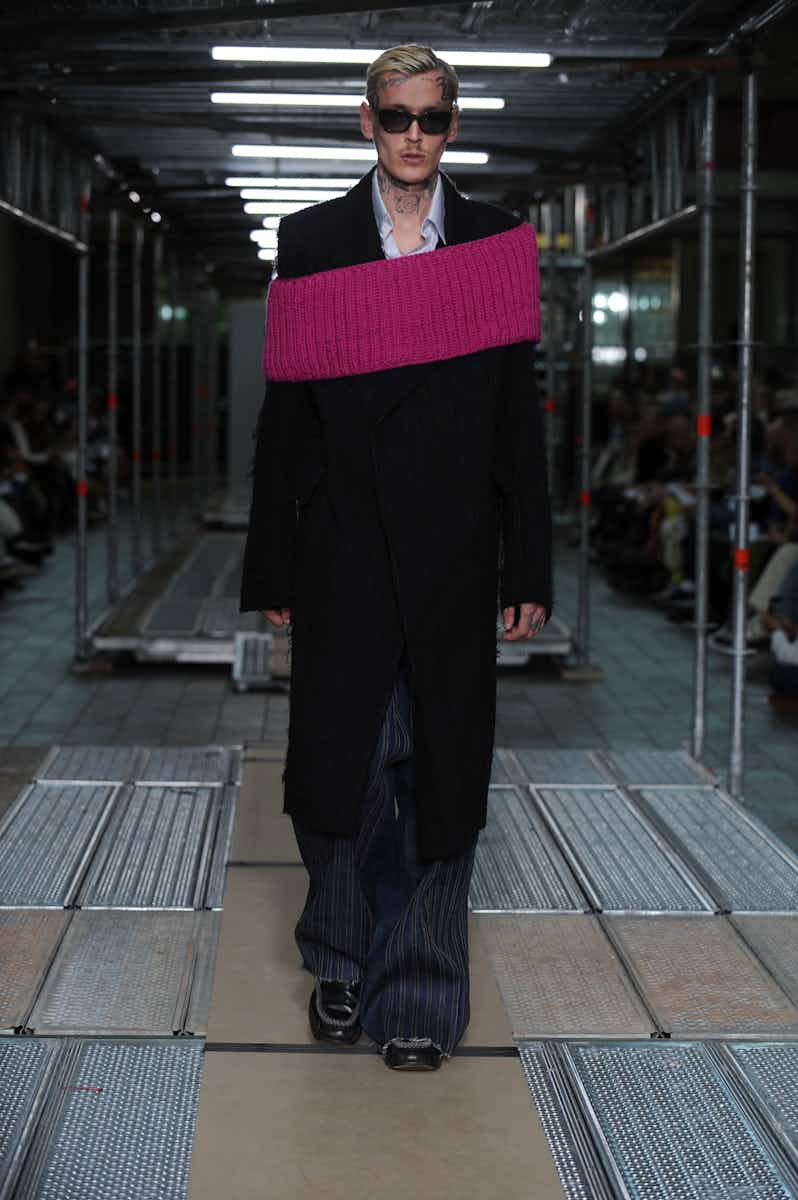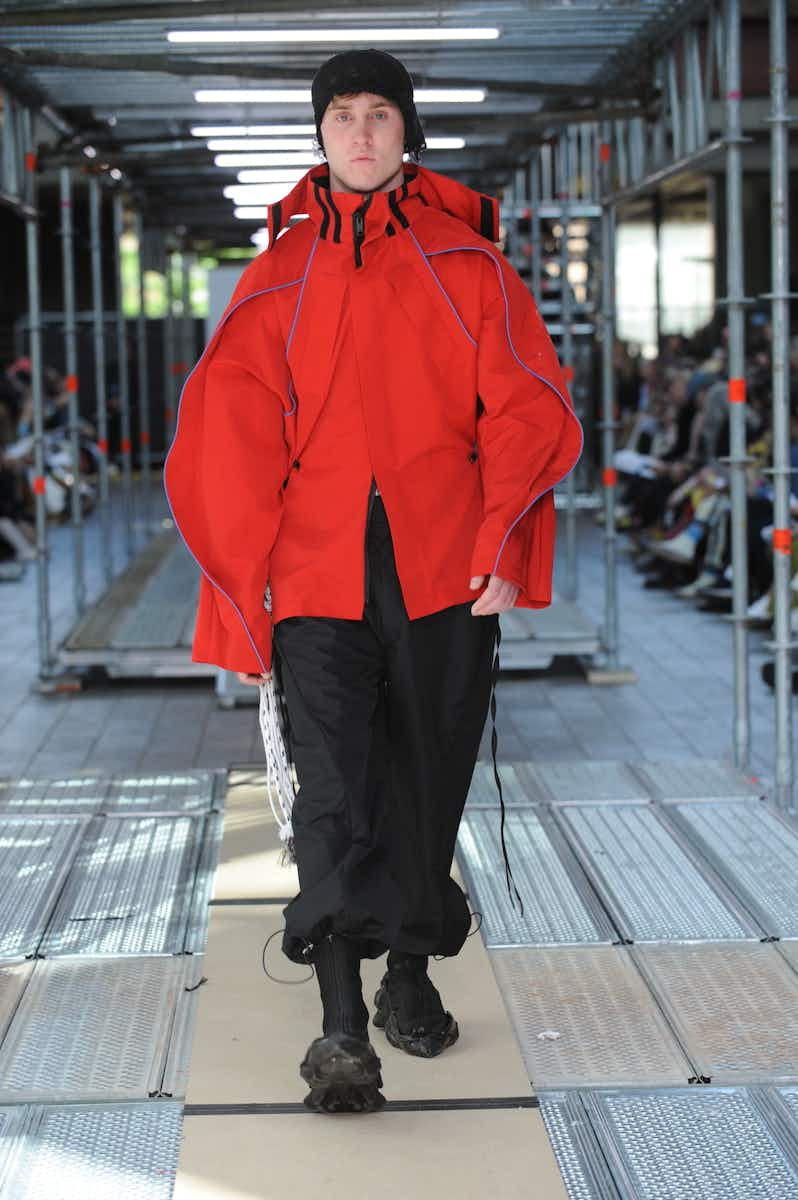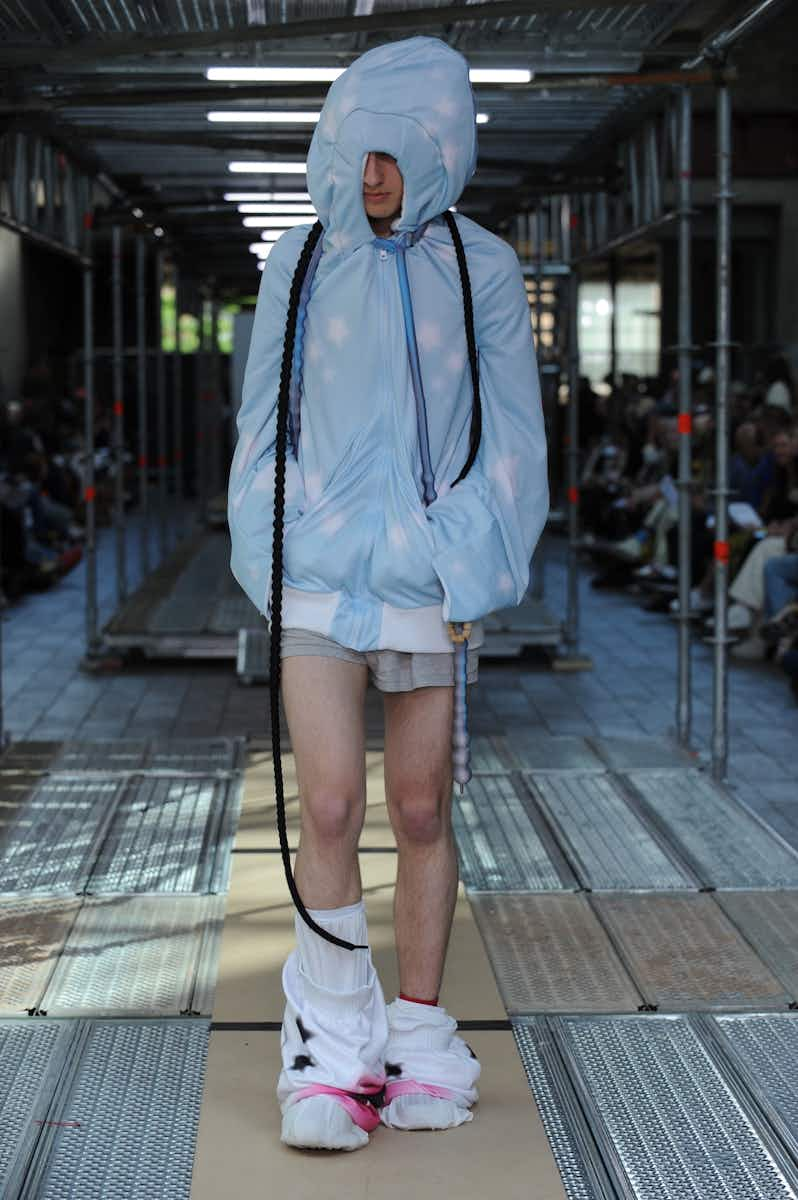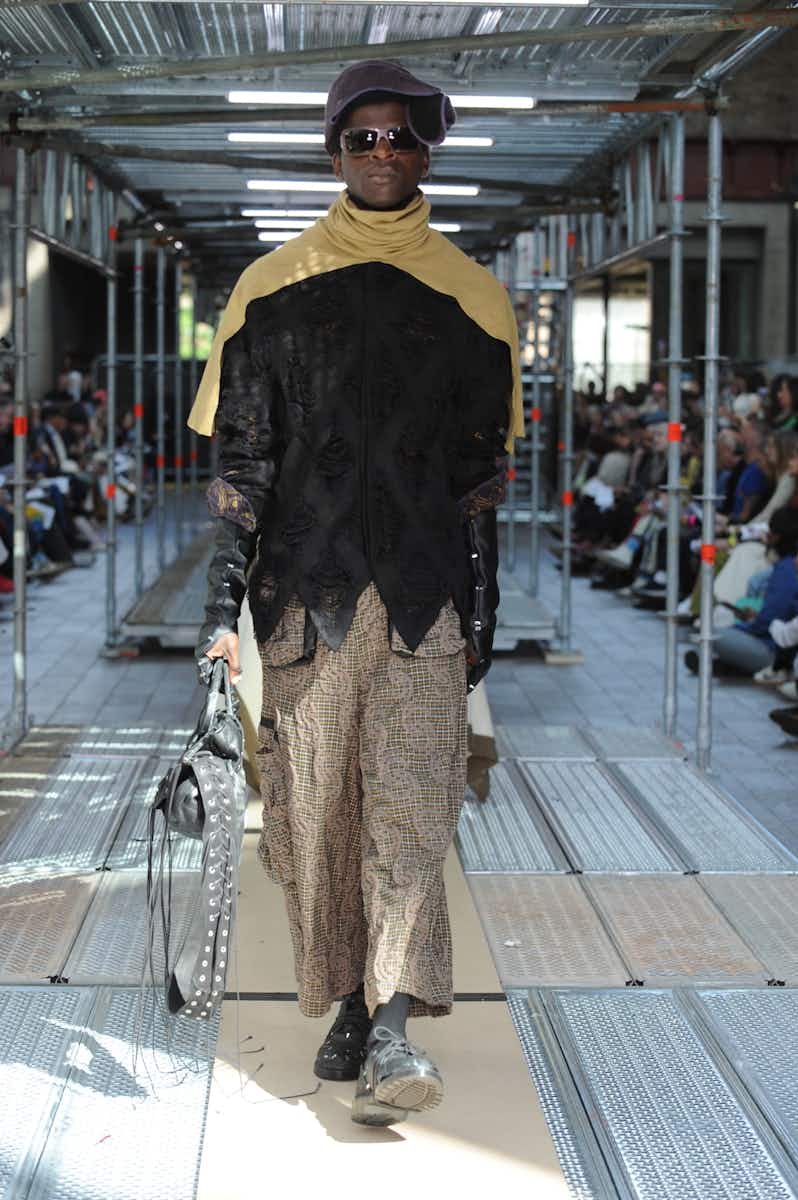 Paulo Guarino presented a pink-tinged celebration of his queer Sicilian heritage (his models sort of exploded into a cloud of powder at the end of the runway); Mata Durikovic innovated with his use of sustainable bioplastic leather; Diana Sträng used pop colour assuredly in a hyper-cool collection of wrap tops and ruched trousers. From start to finish, this year's students mainly stepped away from dark themes, opting instead to throw a much-needed party.

There were some more sobering moments, though, like in Emil Dernach's collection, this year's L'Oréal Prize runner up. At a time when the autonomy of women's bodies is up for debate in the US, his armour-like dresses made out of steel felt like an appropriate message of strength, resilience and protection. Whether intentional or not, there was sheer power in the balance of politics and fashion.

Elsewhere, binaries were broken down, chewed up and spat out. Taskeen Faqui-Dawood's collection balanced traditionally masculine and feminine tropes, with a football jersey layered over a delicate ruched skirt bearing resemblance to a sari, a celebratory garment in Indian dress. And Daniel Fabara Ramos of the BA Menswear course sent out a trio of brilliantly textured cool guys, sunglasses firmly planted on their heads and layered in fabrics belonging to a dusky Dune-like future.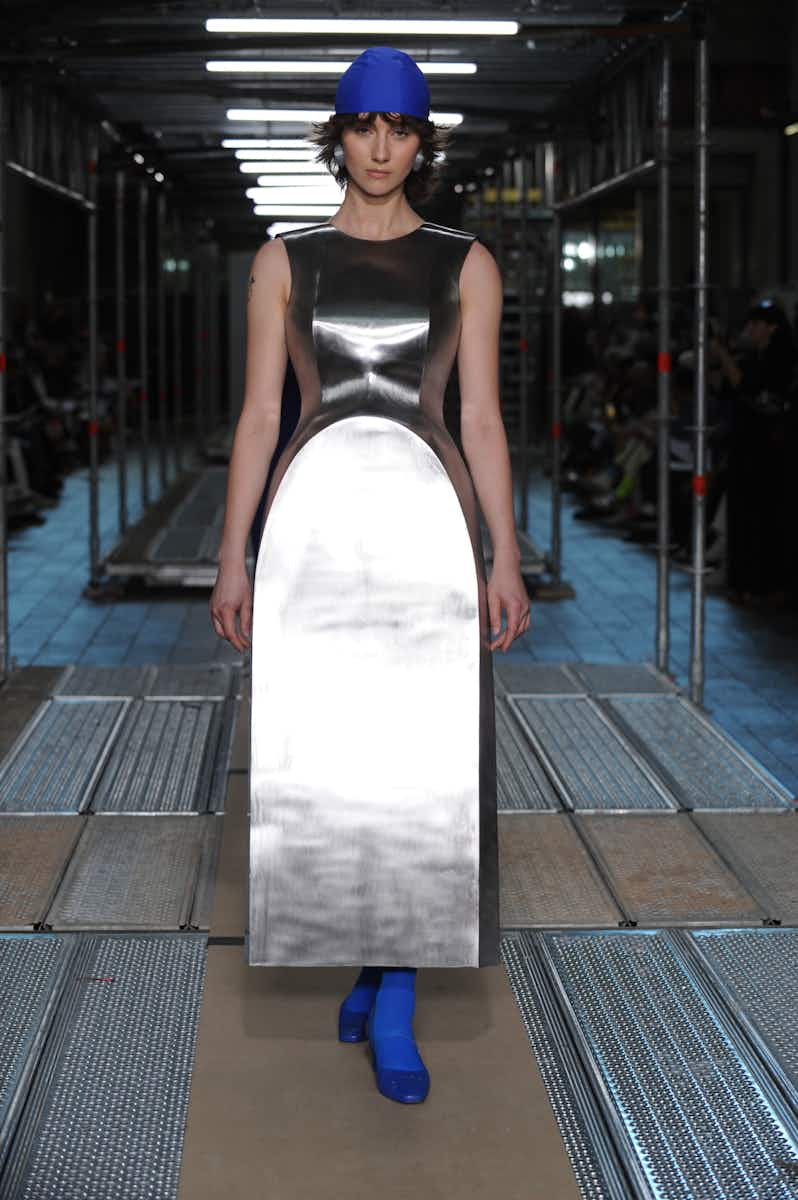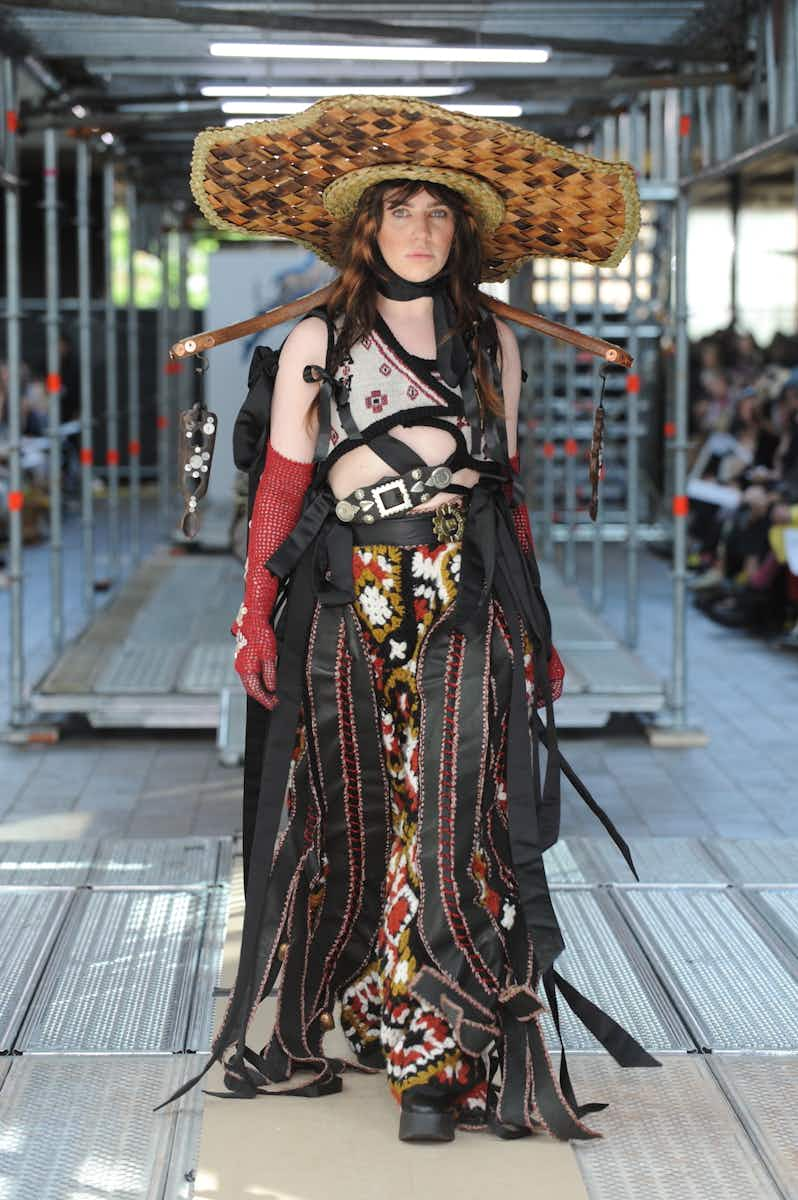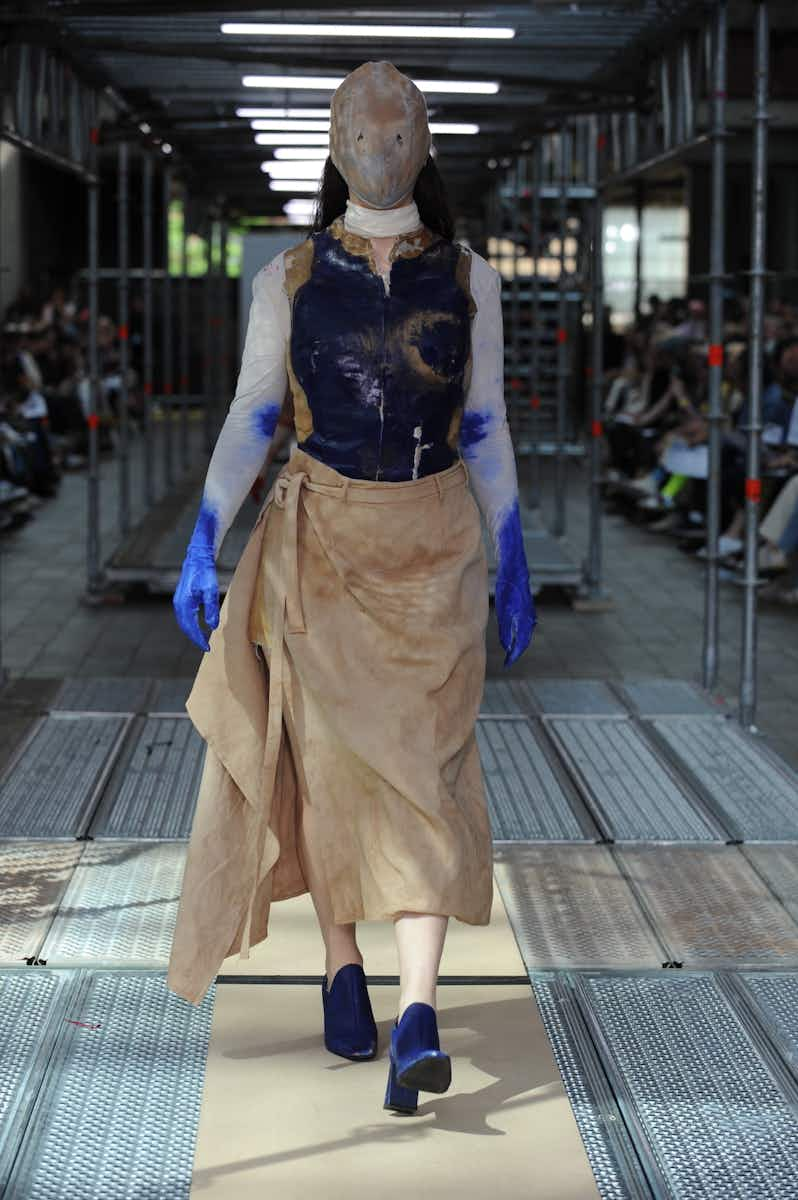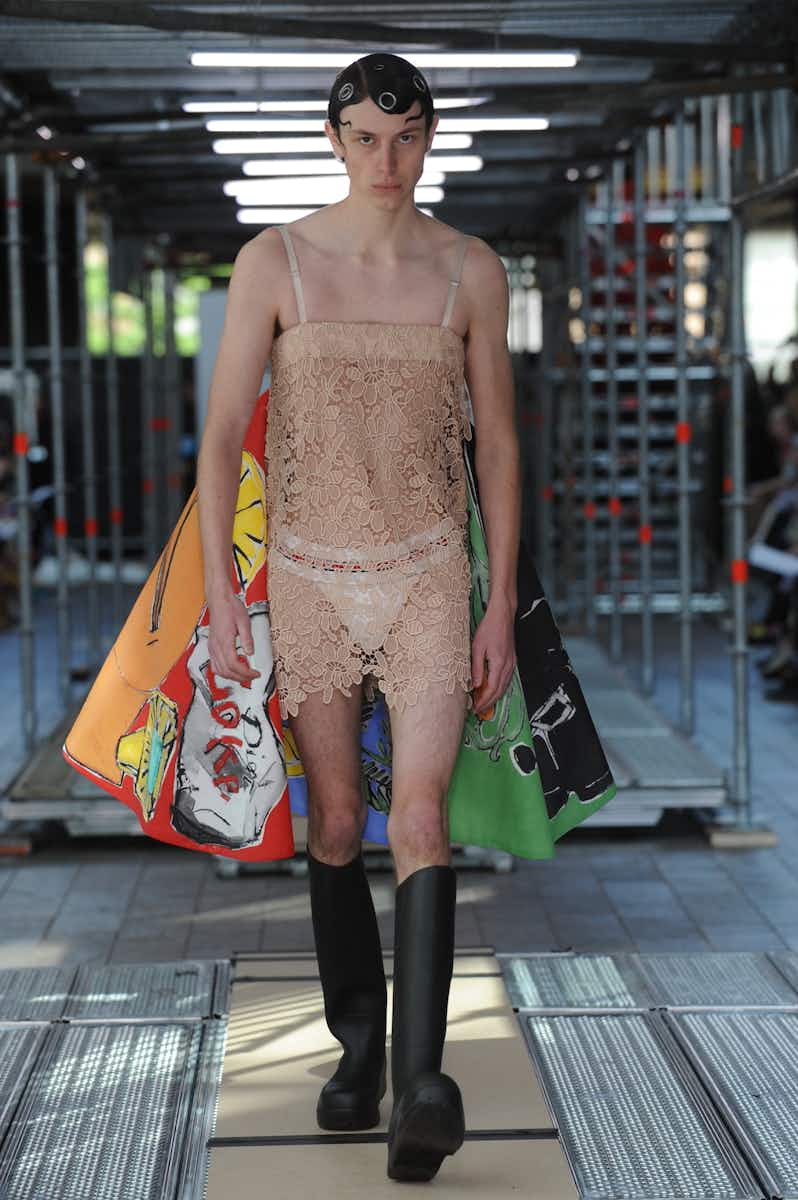 Taking the baton from Seli Korsi was this year's L'Oréal Prize winner, Alice Morrell-Evans, who was further proof that knitting isn't just for nans. Her collection was made up of a rich tapestry-like mash-up of textiles and crochet draped over fabrics, toughened up with leather straps and dressed as though ancient warriors preparing for battle.

As ever, Central Saint Martins' students left us with the impression that, if our future is left in the hands of today's ever-bright youth, we reckon it'll all be alright in the end.


More like this