Craig Green's profound Paris debut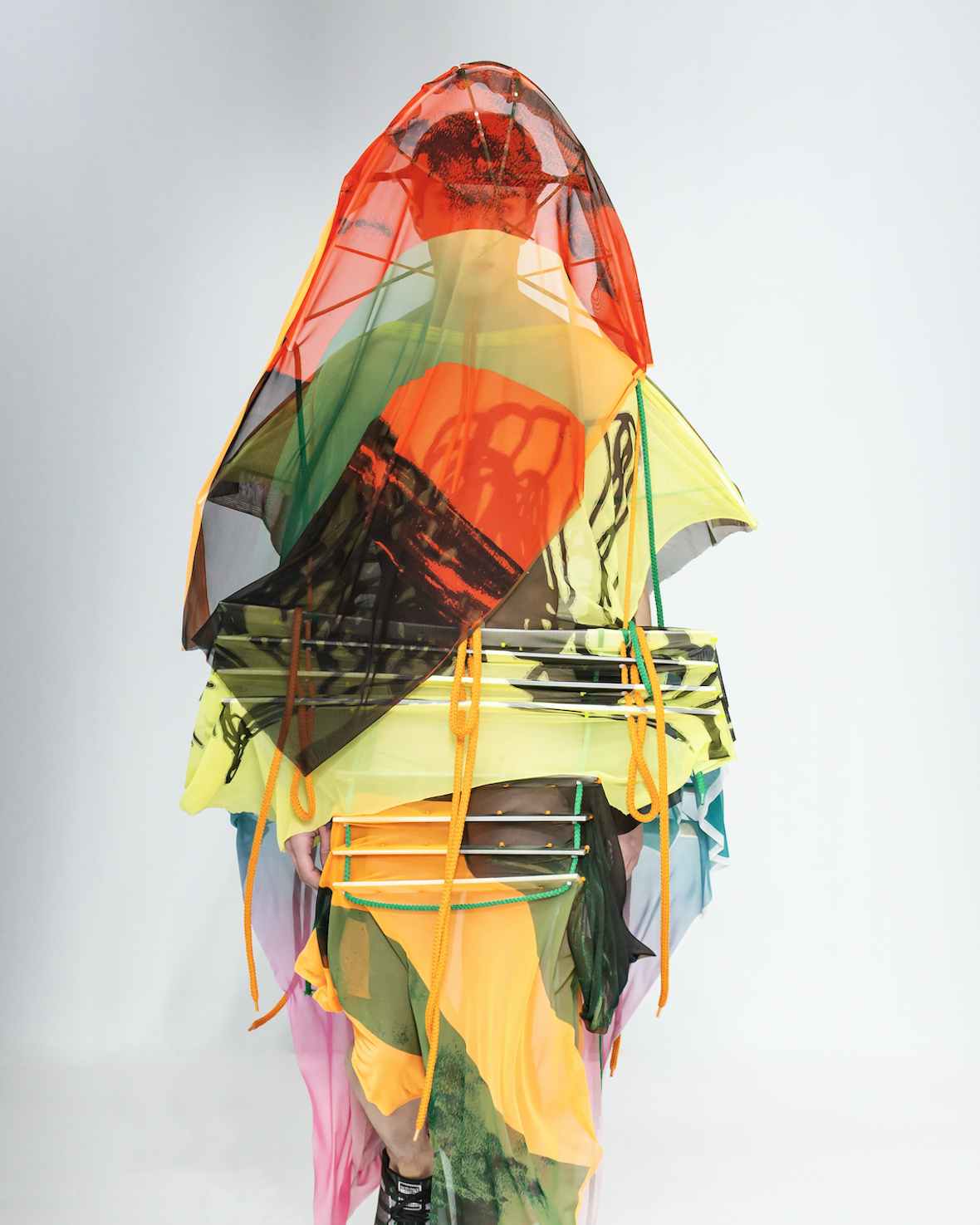 The London-based designer hopped over to the continent to show his explosive – and moving – AW20 collection.
Following A‑COLD-WALL*'s move to Milan, another of London's most celebrated menswear brands hopped over to the continent, with Craig Green deciding to show in Paris this season (they might not mean to, but perhaps sub-consciously they're signalling their separation from an insular Brexit Britain). It certainly helped boost the front row – Pierpaolo Piccioli, Carine Roitfeld and Michèle Lamy all came out on a Sunday morning to pay their respects to a designer who consistently garners critical acclaim.
What about the clothes?
With his quilting and laces, Craig Green has a signature that his fans can't get enough of. Somehow he manages to manipulate his familiar designs to conjure up different characters and images: this time monks, bomb disposal experts, kids' kites and fruit protecting foam.
Whilst the wackiest, jaw-dropping looks always grab the headlines (and probably provoke the most scorn for people who like to laugh at fashion), there's always the highly wearable stuff: the trousers, the accessories, the adidas-collab trainers. And there are audacious pieces that the more fashion-forward can't resist: the mini V‑neck collar knits, the roll-down blind hats and the multi-lace separates (the one with lilac and acid-washed purple denim being the stand-out).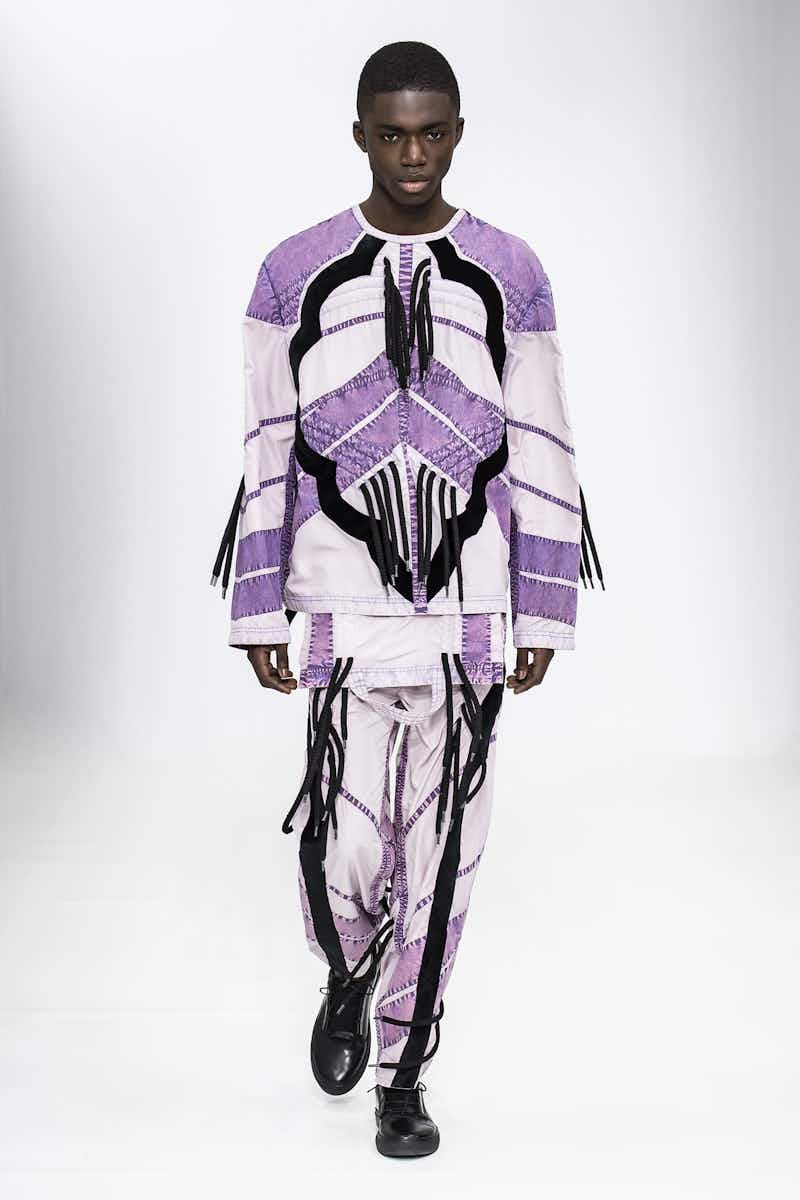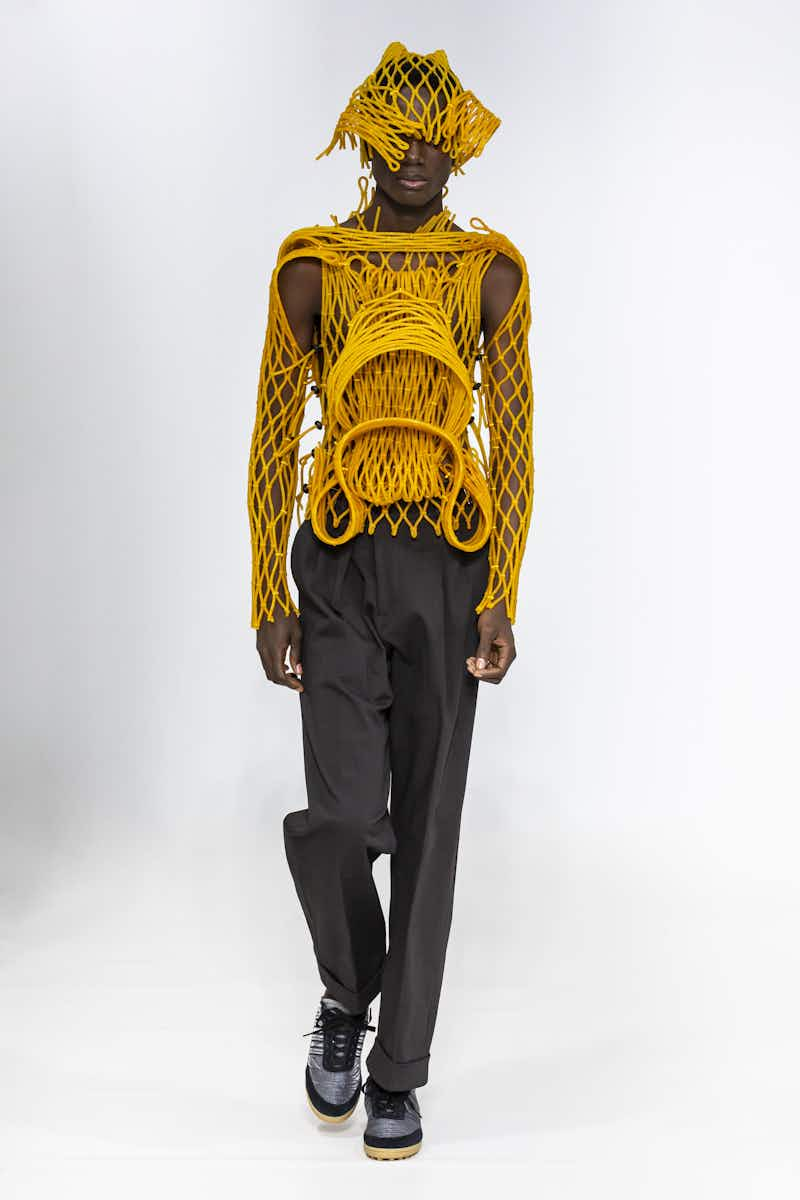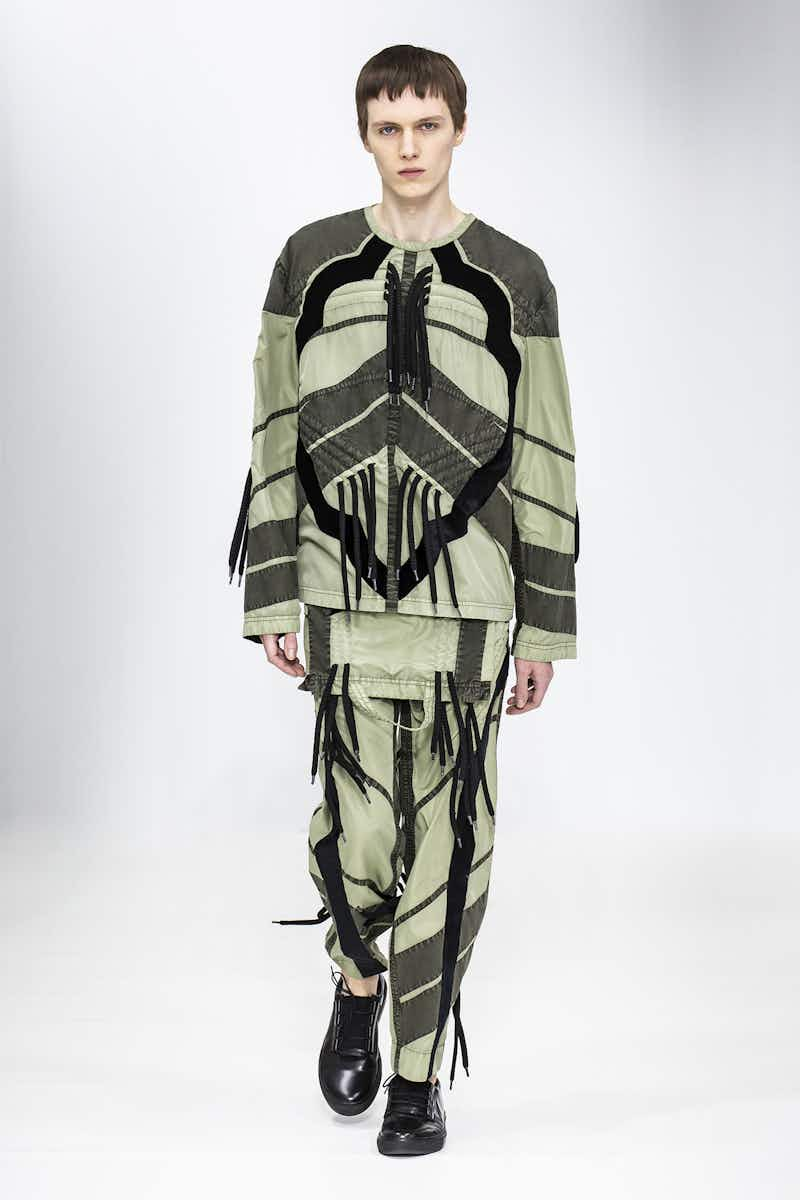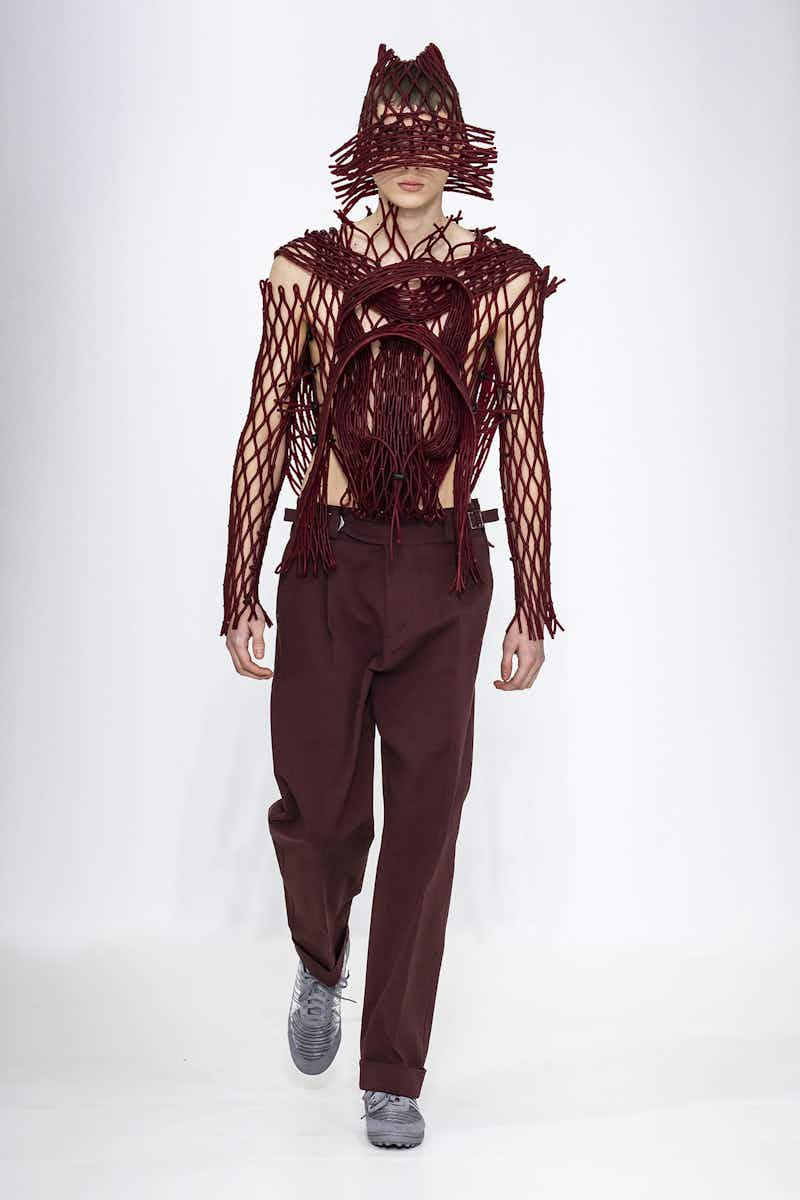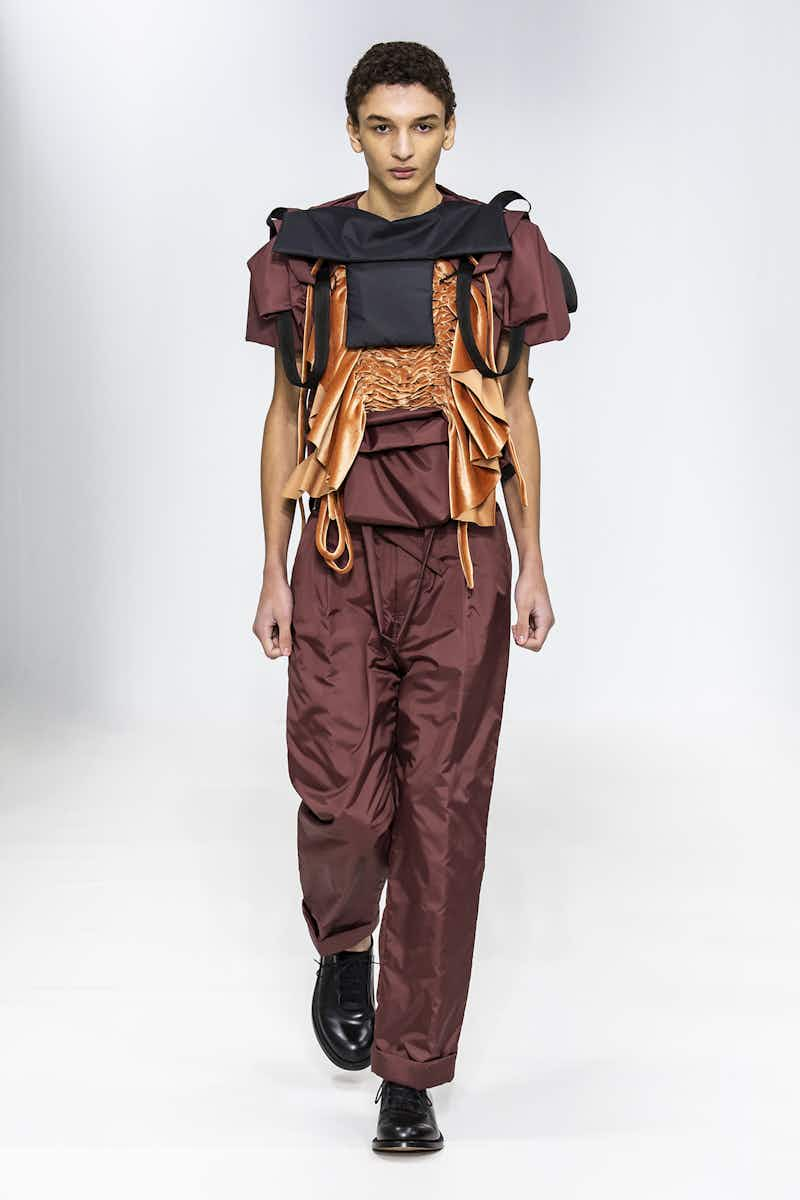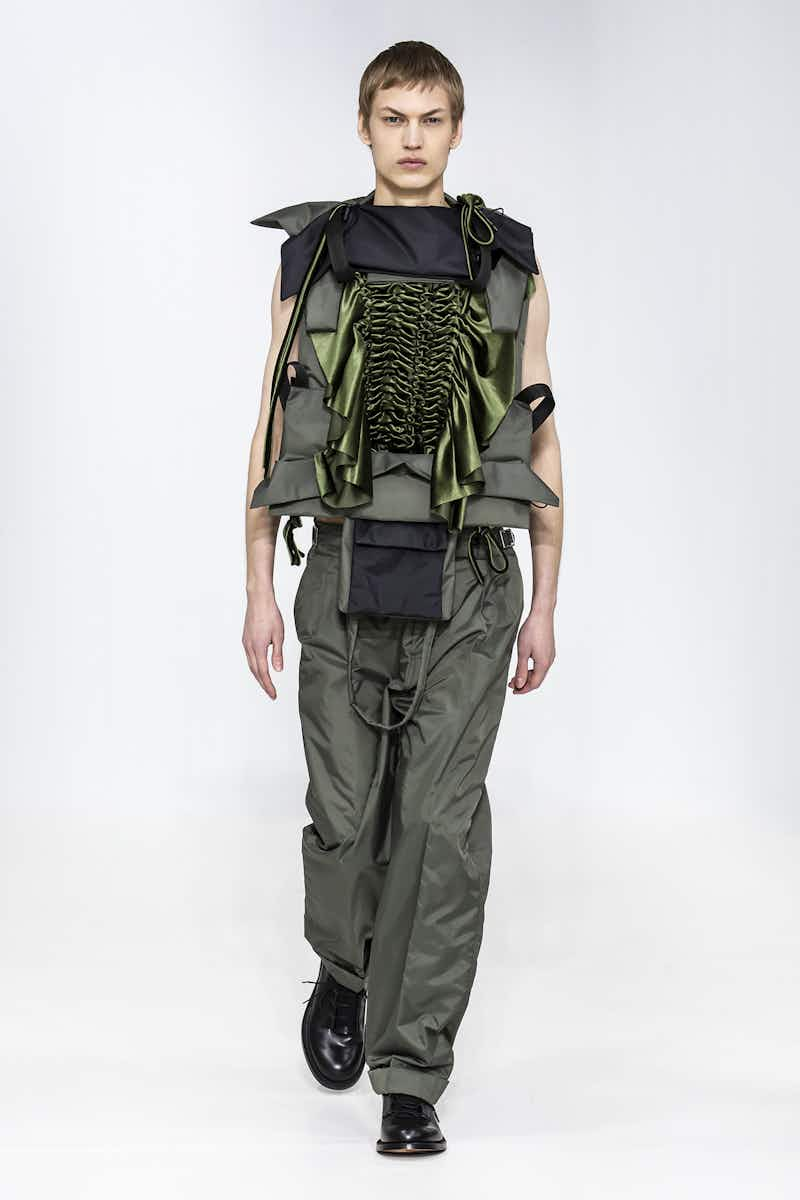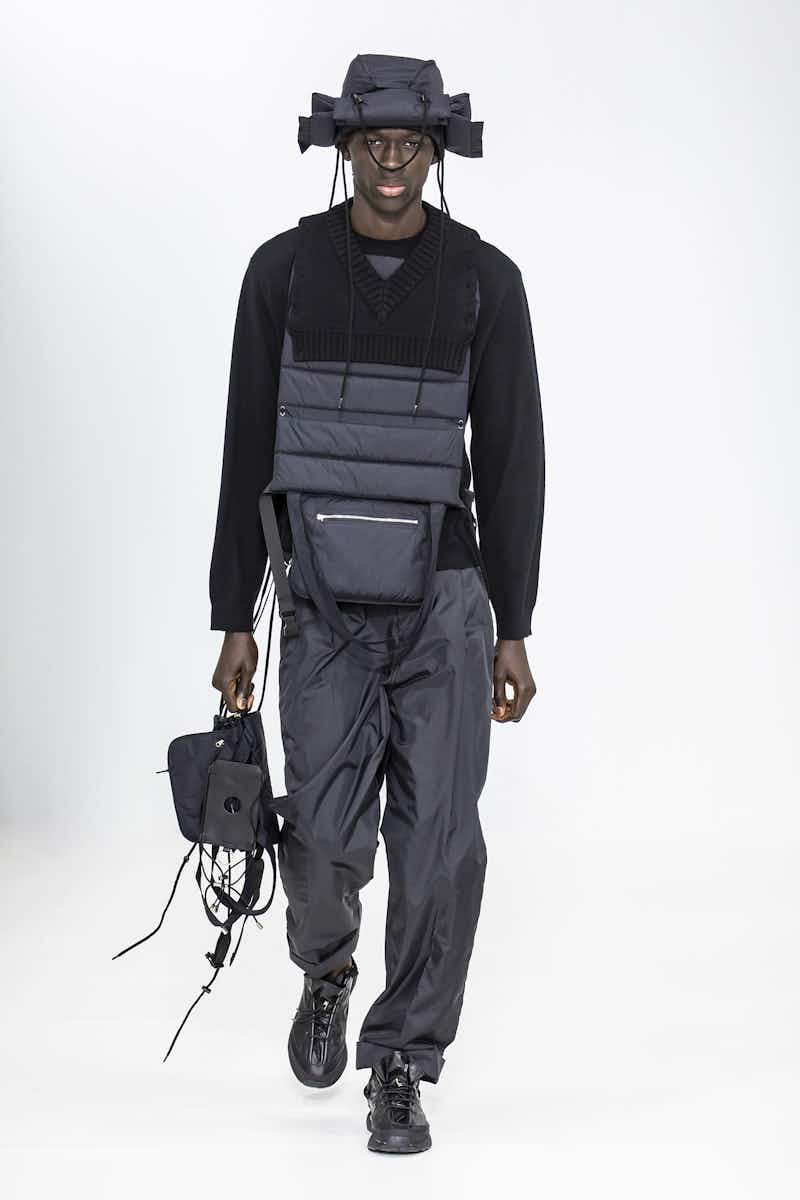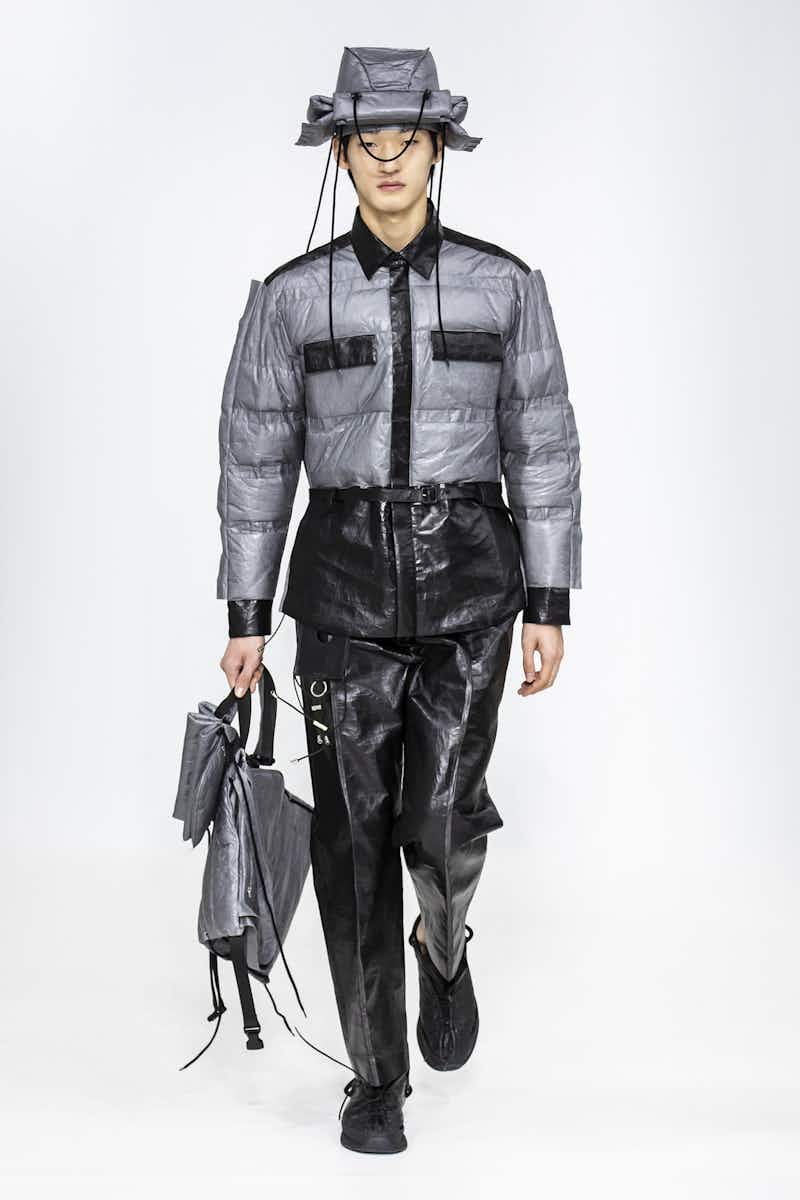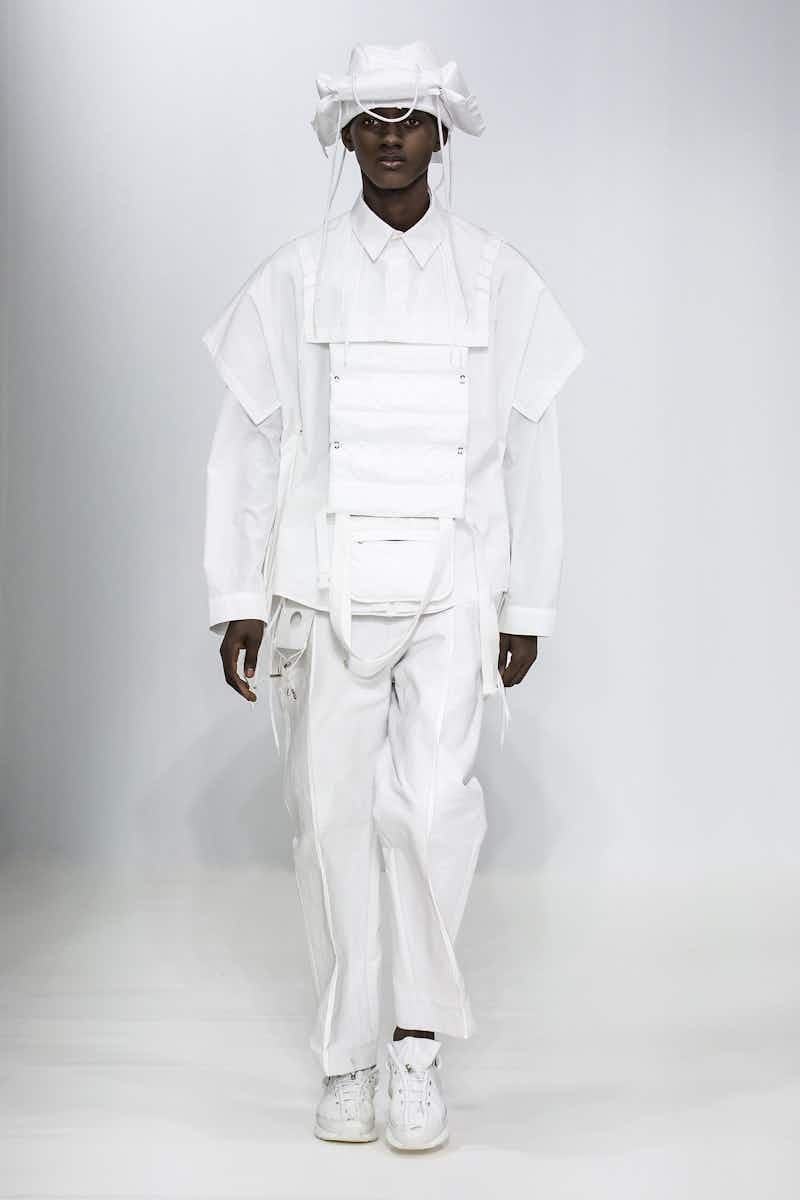 Of note:
Fashion-loving festival-goers will kill for the rain ponchos with bright padded flowers, ASMR nuts will relax to the sounds of some of the super-fine crinkly, papery fabrics and arts and crafts fans will coo cover the embroidery and watercolour effects. But perhaps the people whose eyes are most uplifted by Craig Green are people who love colour – few designers in the business do it better. Even something as simple as the electric cornflower blue robe was heaven for les yeux.


The show ended with a massive roaring cheers, which, as well as for the work, is testament to his personal popularity. London's fashion scene (Lulu Kennedy, Charles Jeffrey) was out in force to support him on his debut, willing him into a successful new Parisian era.
Listen now:

Craig Green in Paris, AW20

More like this