Counterculture meets couture at Dior Men's AW22

In his latest menswear offering for the French fashion house, Kim Jones delivers a dazzling ode to Jack Kerouac and the Beats, re-spun for a new generation of fashion-forward free spirits.
Thursday night saw Kim Jones roll out his AW22 collection for Dior Men​'s at the Kensington Olympia exhibition centre in his native London.
The show began with a literal unrolling of a giant, 80-metre long replica of the legendary scroll bearing the first draft of Jack Kerouac's 1957 frantically typed, stream-of-consciousness novel, On The Road.
This served as the runway, and set the tone for the designer's collection: a love letter to Kerouac and the Beat Generation, with a distinctly Dior spin.
The Beat Generation emerged in 1940s New York, in and around Columbia University, where Kerouac, Allen Ginsberg and a number of other Beat pioneers were studying. The key tenet of Beat culture was a rejection of convention – both literary and social. Instead, the Beats championed sexual liberation, psychedelic drug experimentation, spirituality and boundless creativity.
The 1940s was of equal importance to the house of Dior, which was established in 1947, with Christian Dior launching his groundbreaking debut haute couture collection (dubbed ​"The New Look") a year later.
Jones evidently had fun reimagining and elevating the Beats' 1940s and ​'50s style for a modern audience, combining what the show notes termed ​"the refinement of a Parisian fashion house with the modern laid-back appeal of American sportswear". Woollen sweatpants and athletic shorts were paired with Fair Isle socks and hiking boots. A football jersey nodded to Kerouac's stint as a college football star, while the number it bore, 1947, firmly reestablished the Dior connection.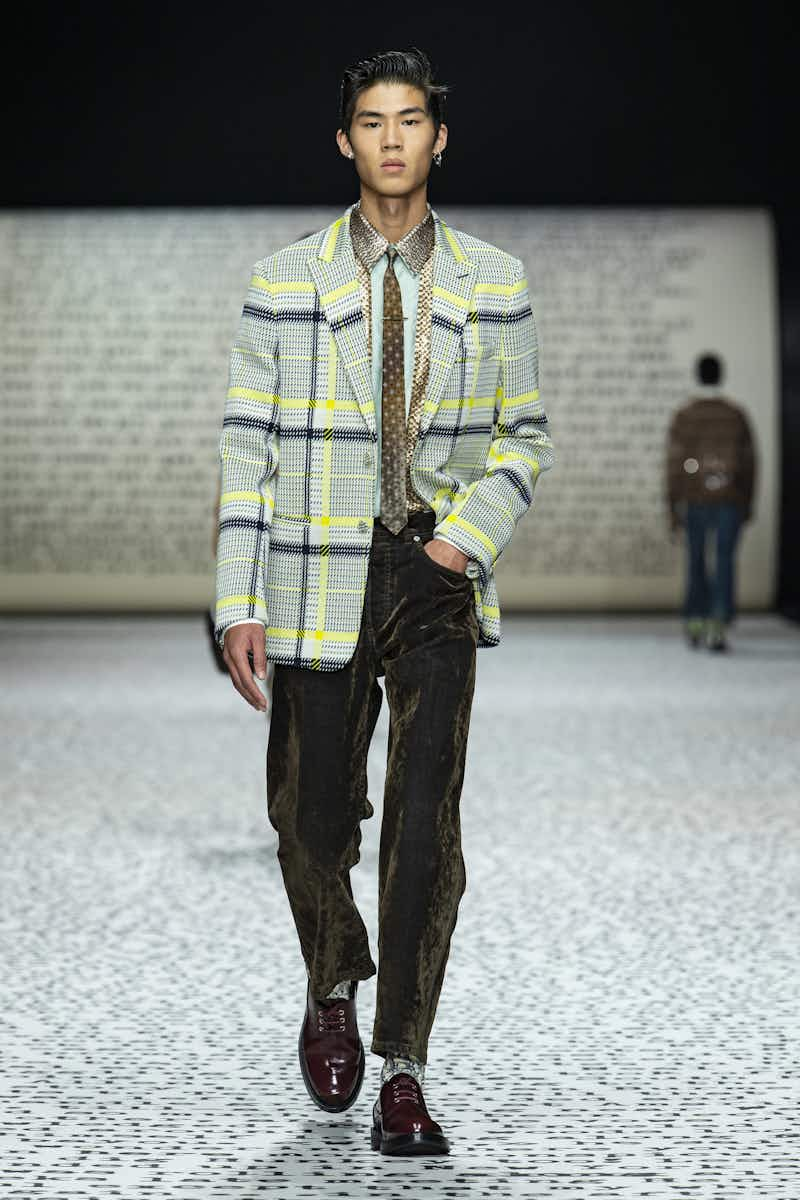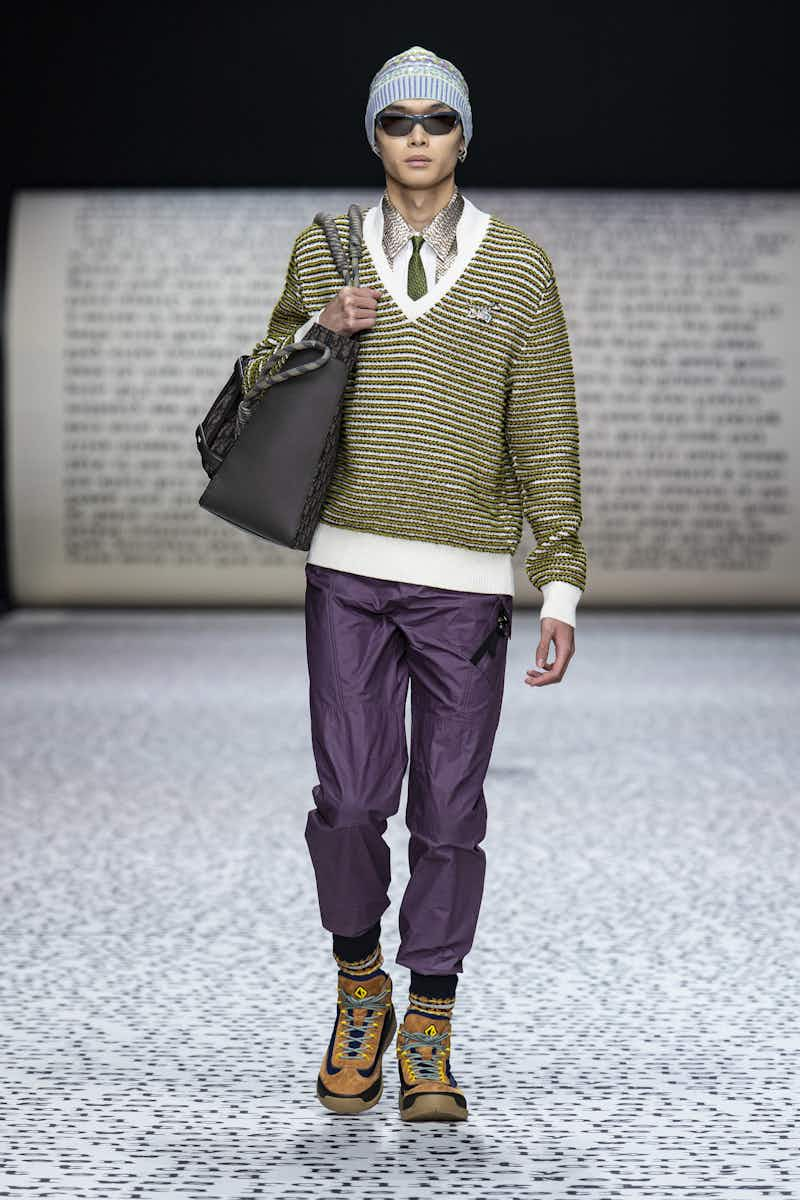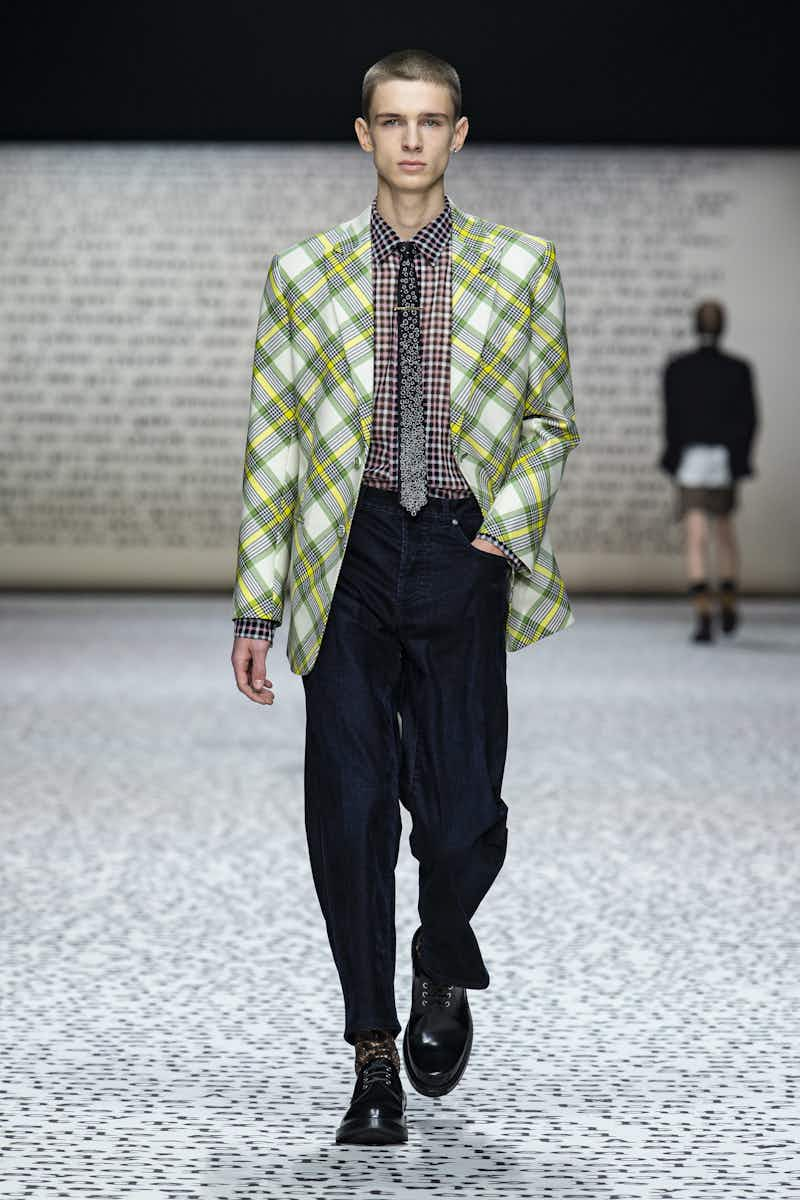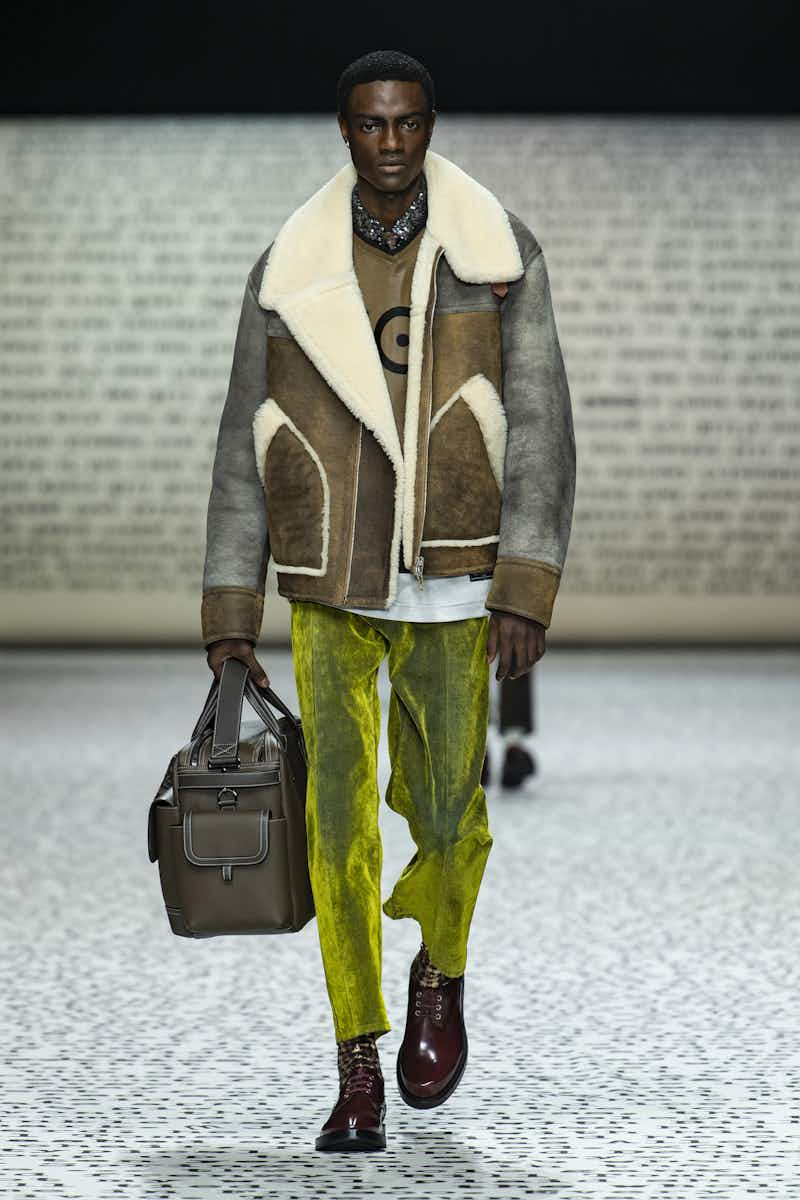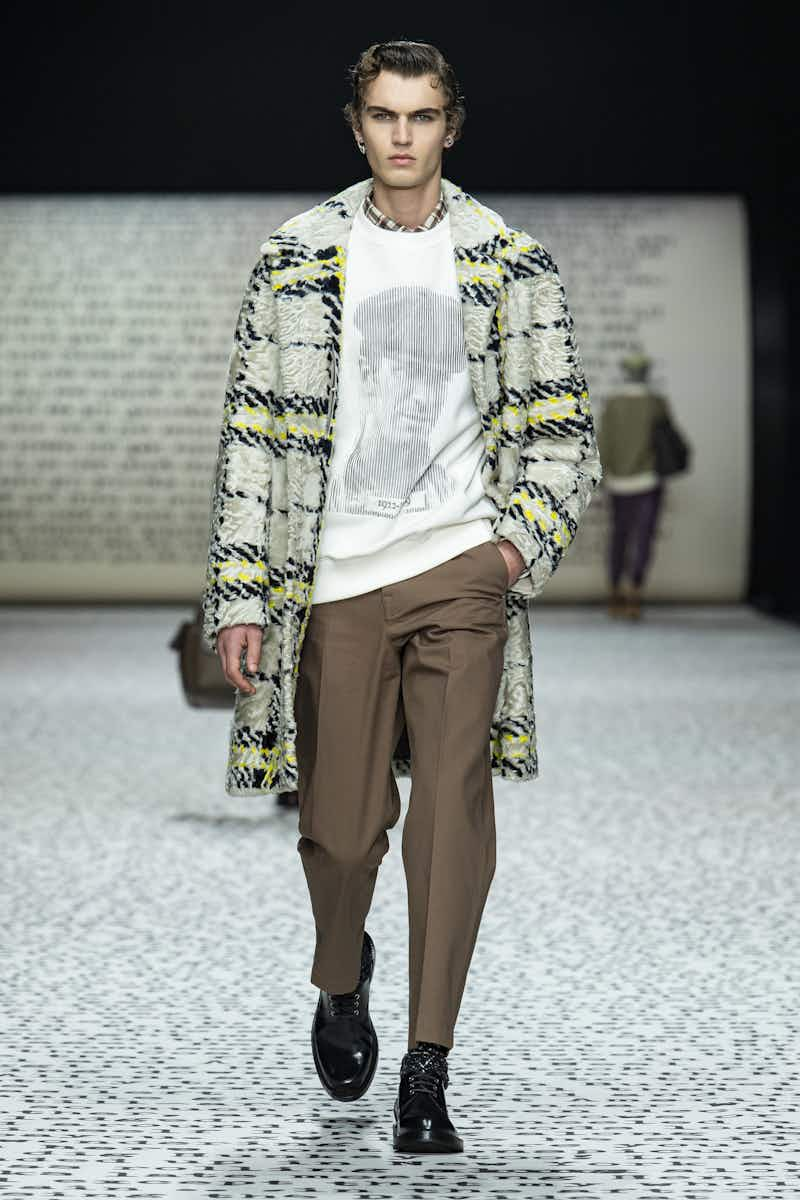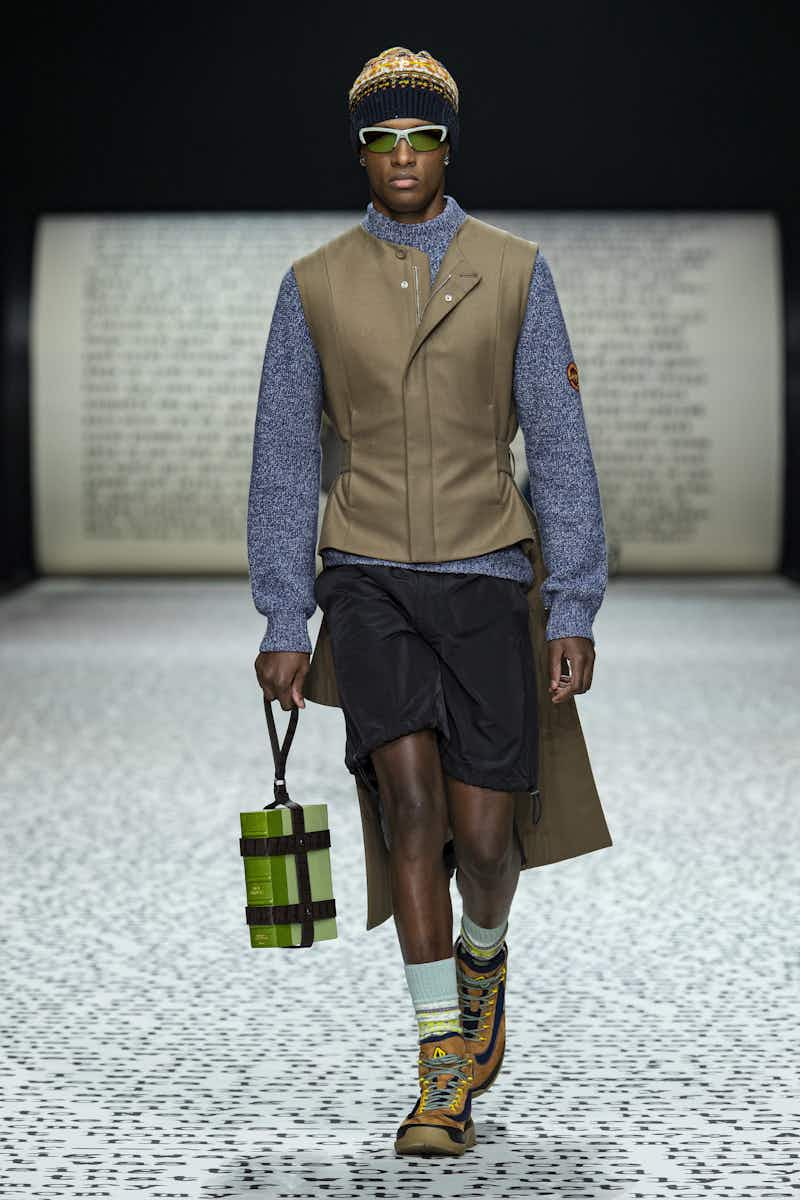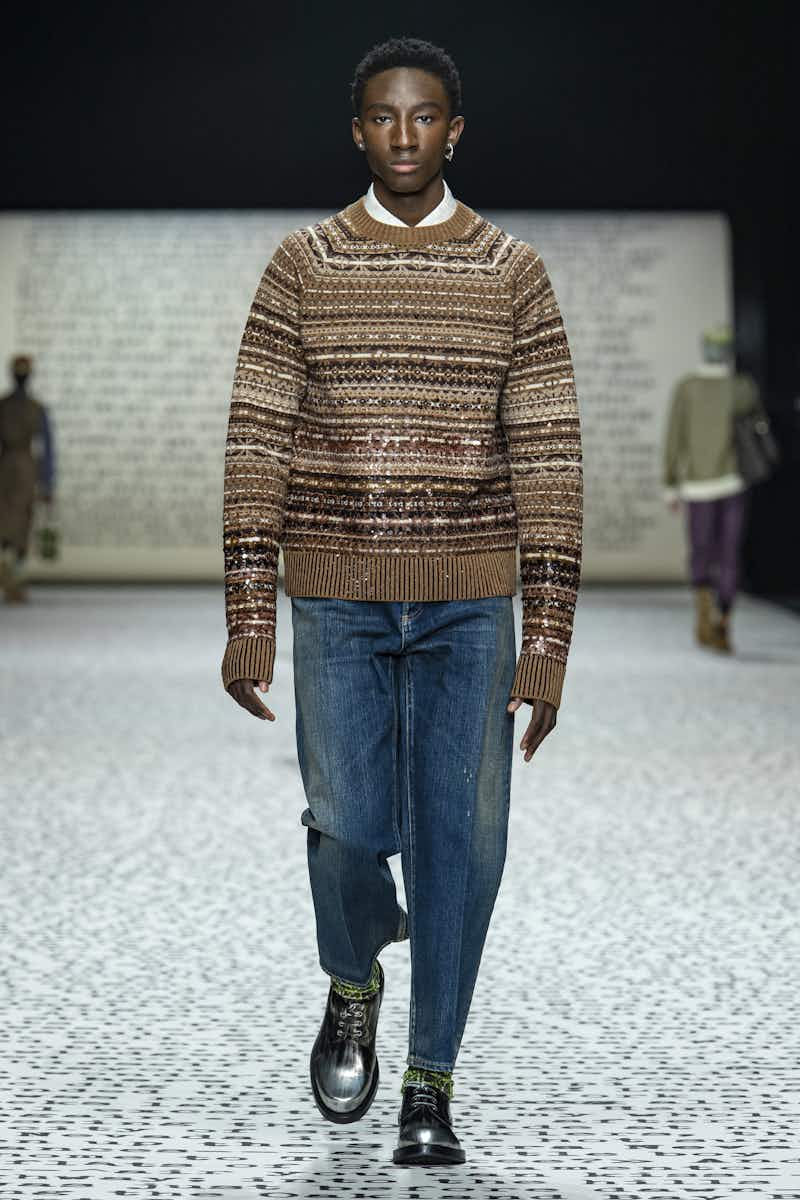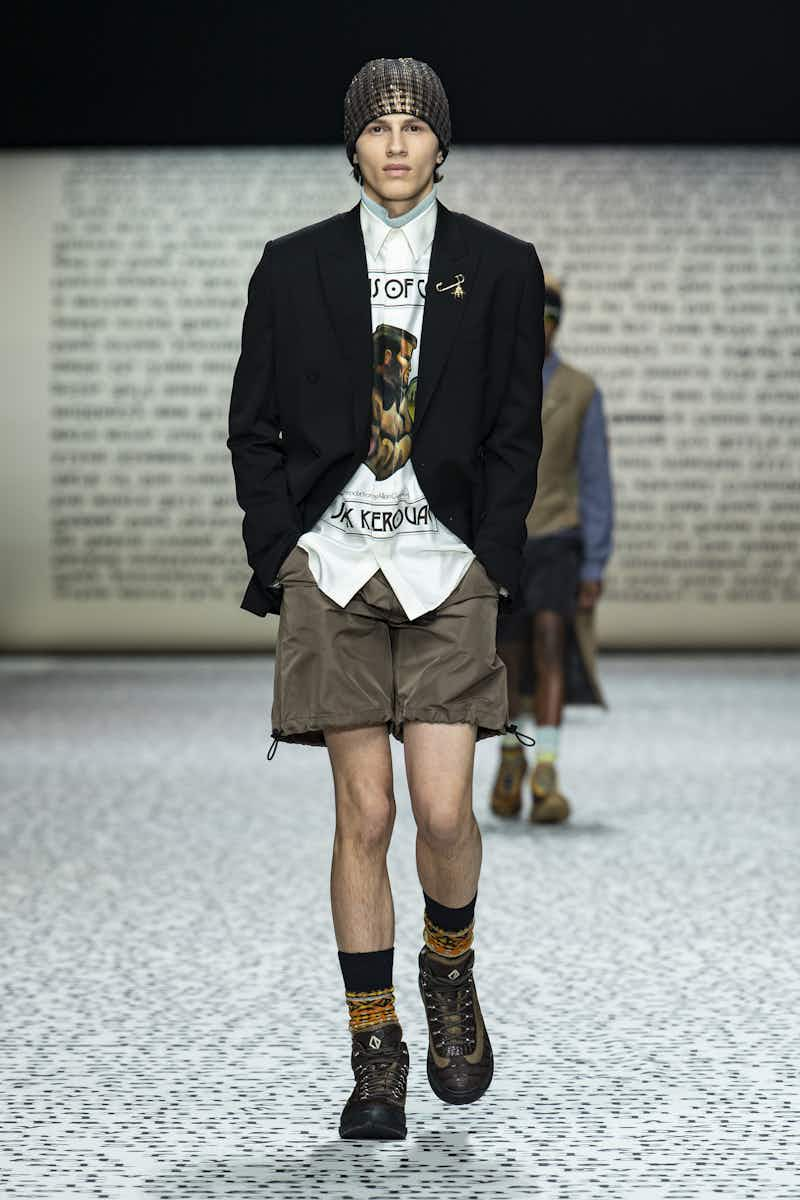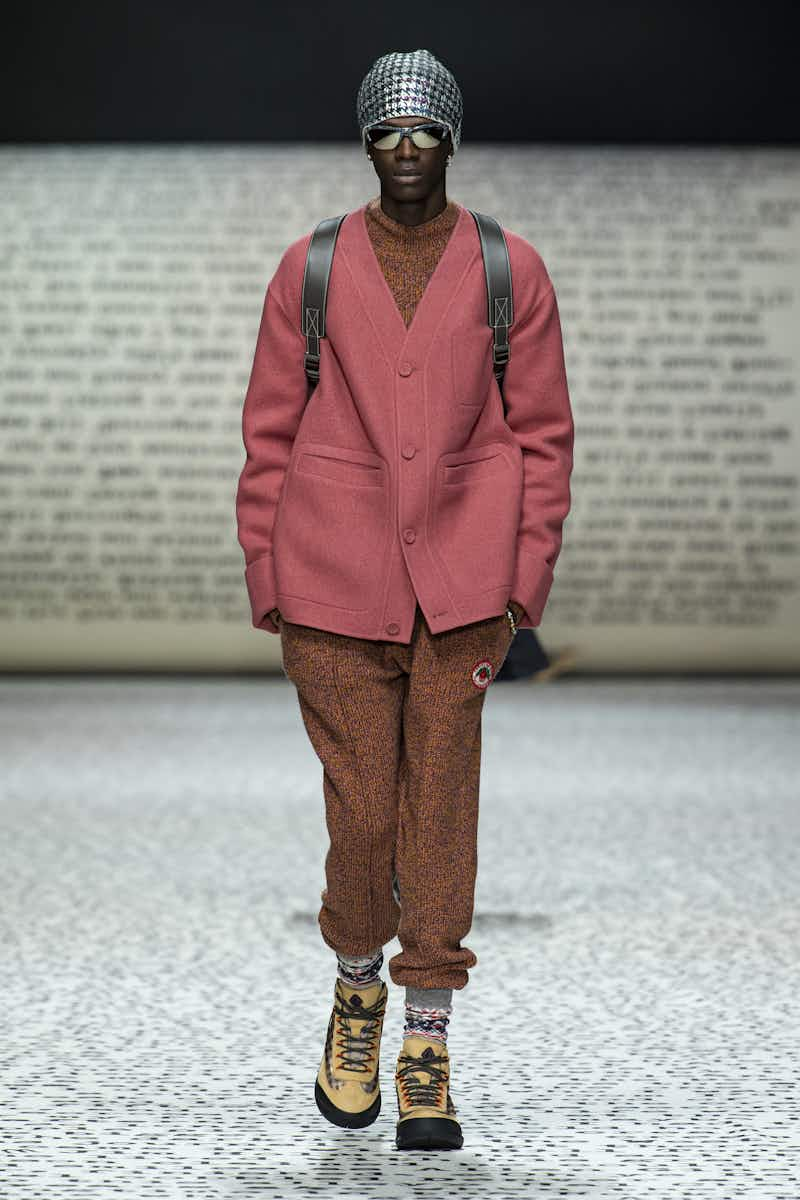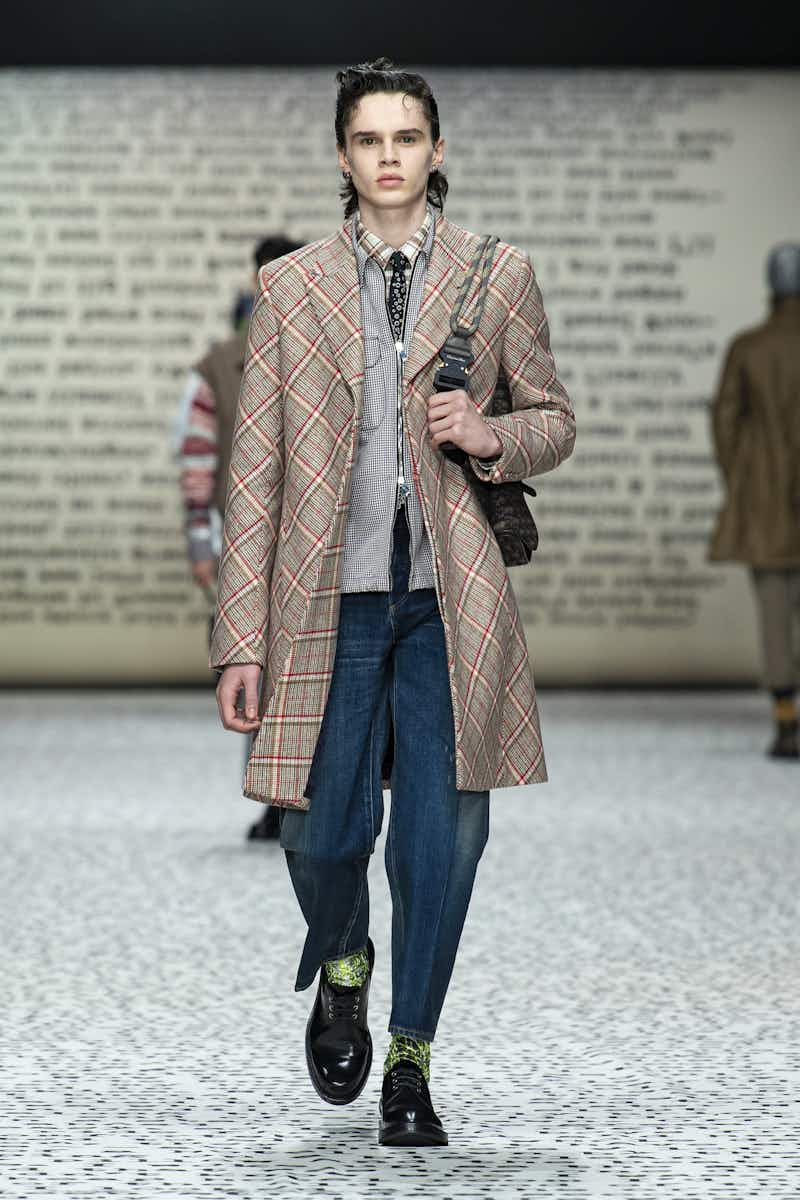 Elsewhere, models walked the runway in ankle-baring, 1950s-style flood pants, some rendered in tactile velvet, others in denim or chino cloth, revealing sparkling socks and high-shine derbies beneath. Narrow ties were worn with cotton shirts punctuated by vertical stripes of glitter. Chunky knits abounded in the form of woollen sweaters, frequently imbued with their own sheen, thanks to an overlay of transparent sequins.
Softly draped silk sailor shirts seemed to hint at Kerouac's time at sea during World War 2, while sharp tailoring came courtesy of bias-cut, large-check tweed jackets and overcoats. These paid homage to Kerouac's own signature tweeds, preserved in the Beats Museum in San Francisco. Other jackets spanned shearling aviators and slick Harringtons through leather bikers printed with original cover art from Kerouac's books – all evoking the effortless cool of that other countercultural icon, James Dean.
Accessories, meanwhile, ranged from ​"rope-handled Saddle Soft bags" to sequinned skull caps, plus tailored jackets worn as backpacks for anyone compelled to hit the open road on a whim.
The lasting impression? A bold collision of counterculture and couture that's as fanciful and free-spirited as it is finely executed.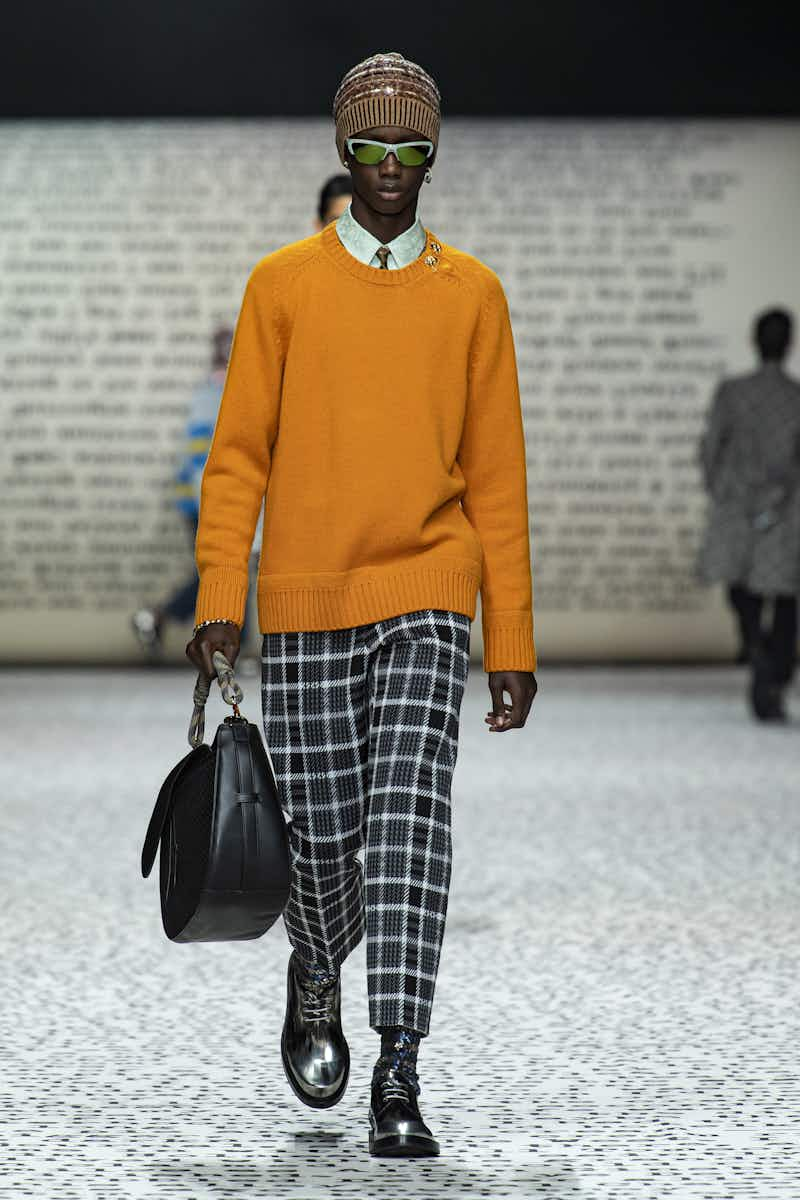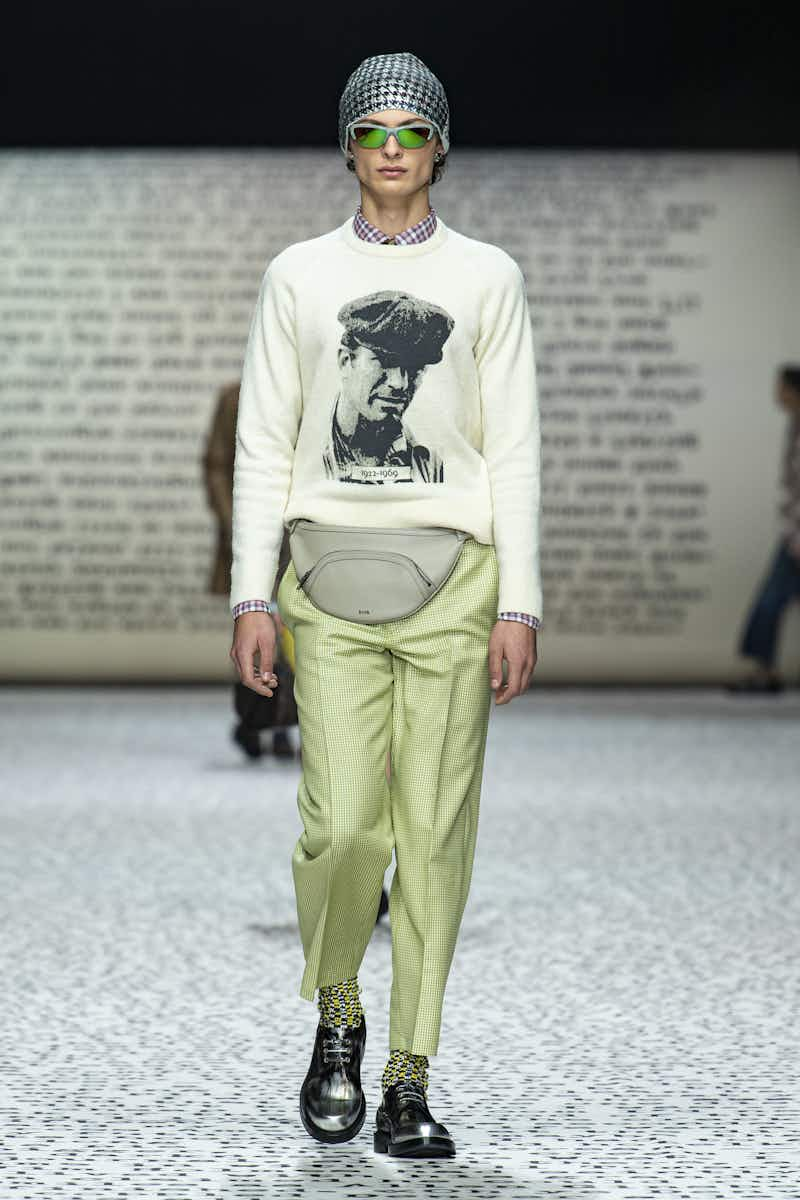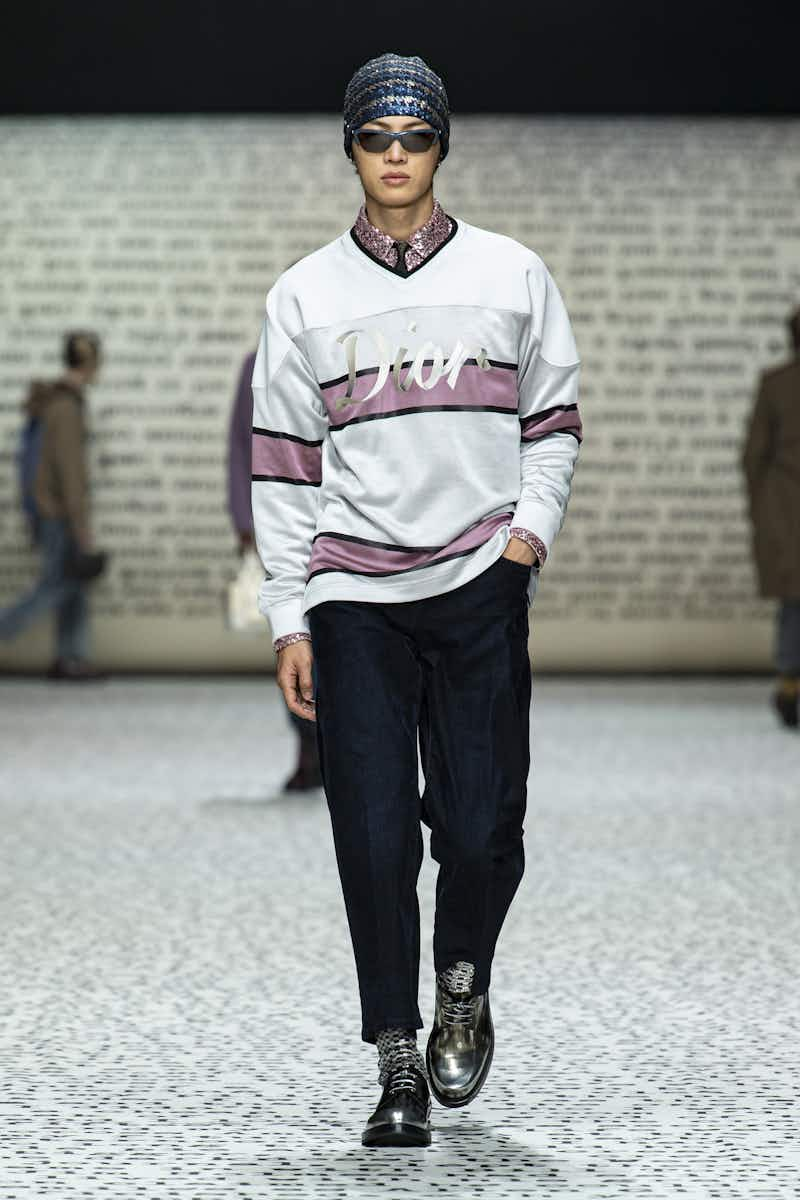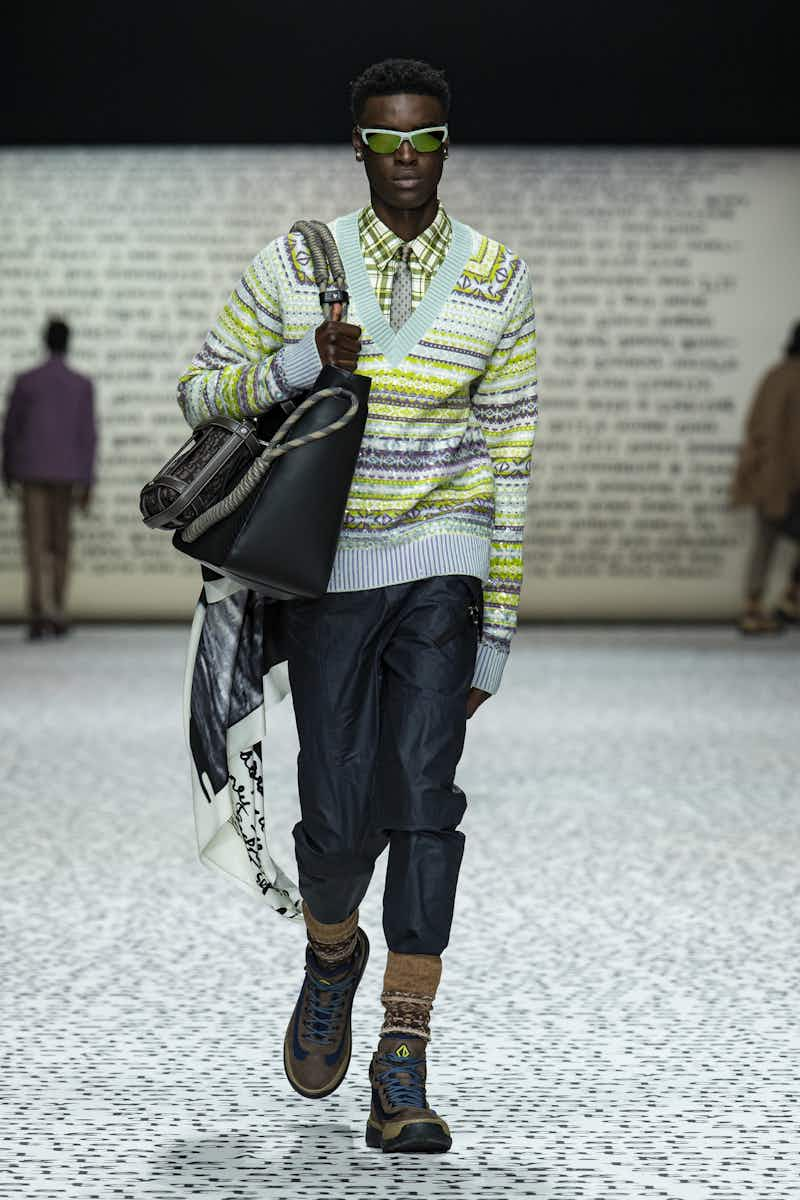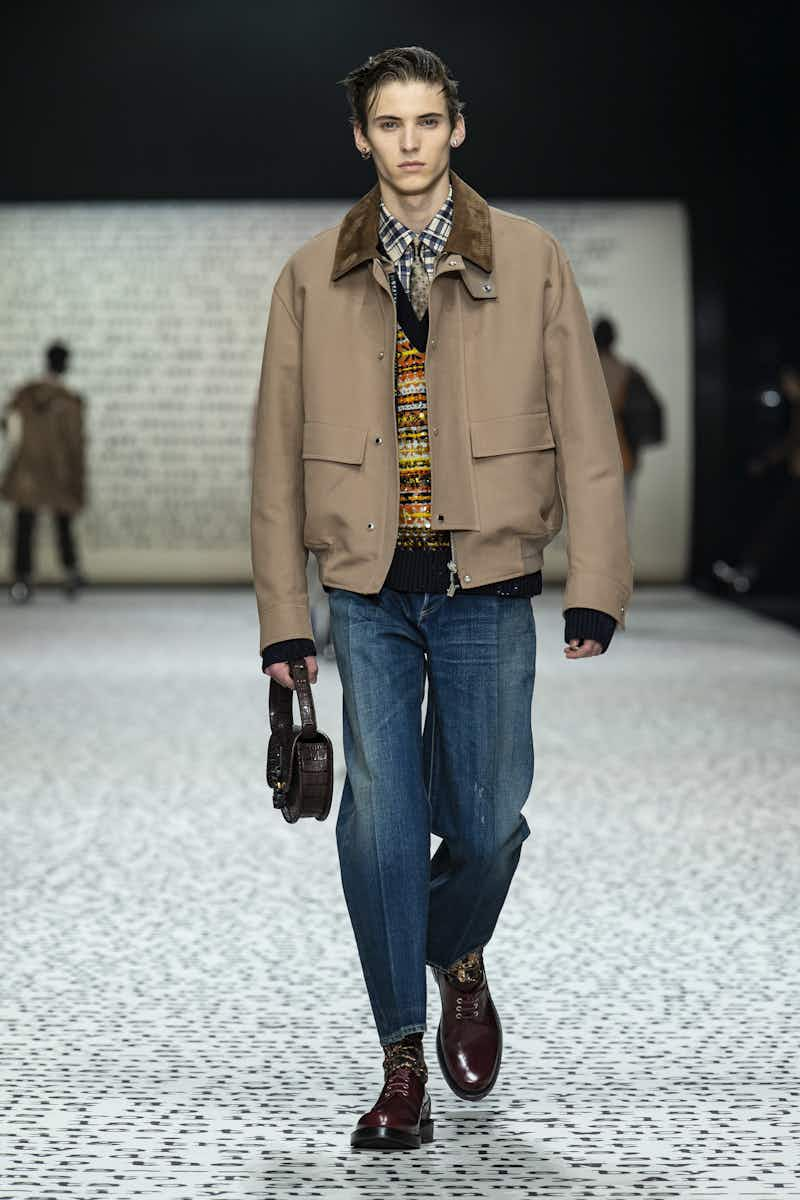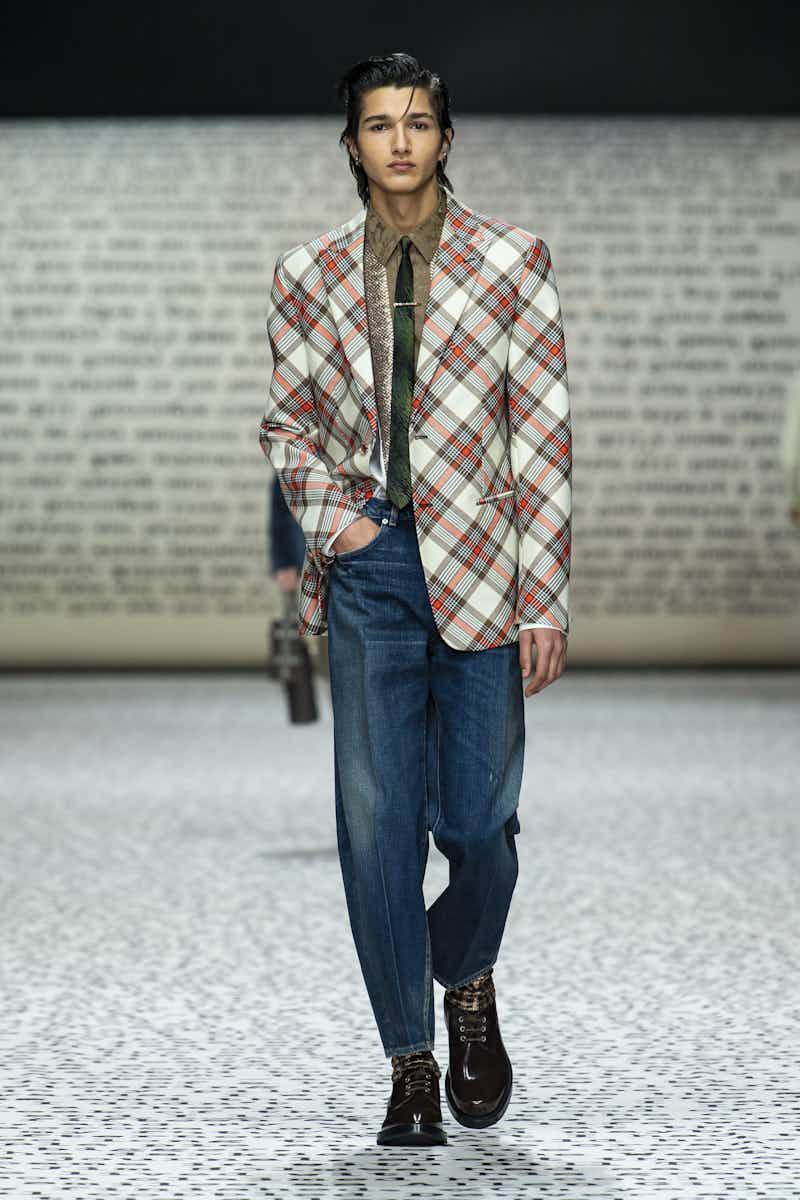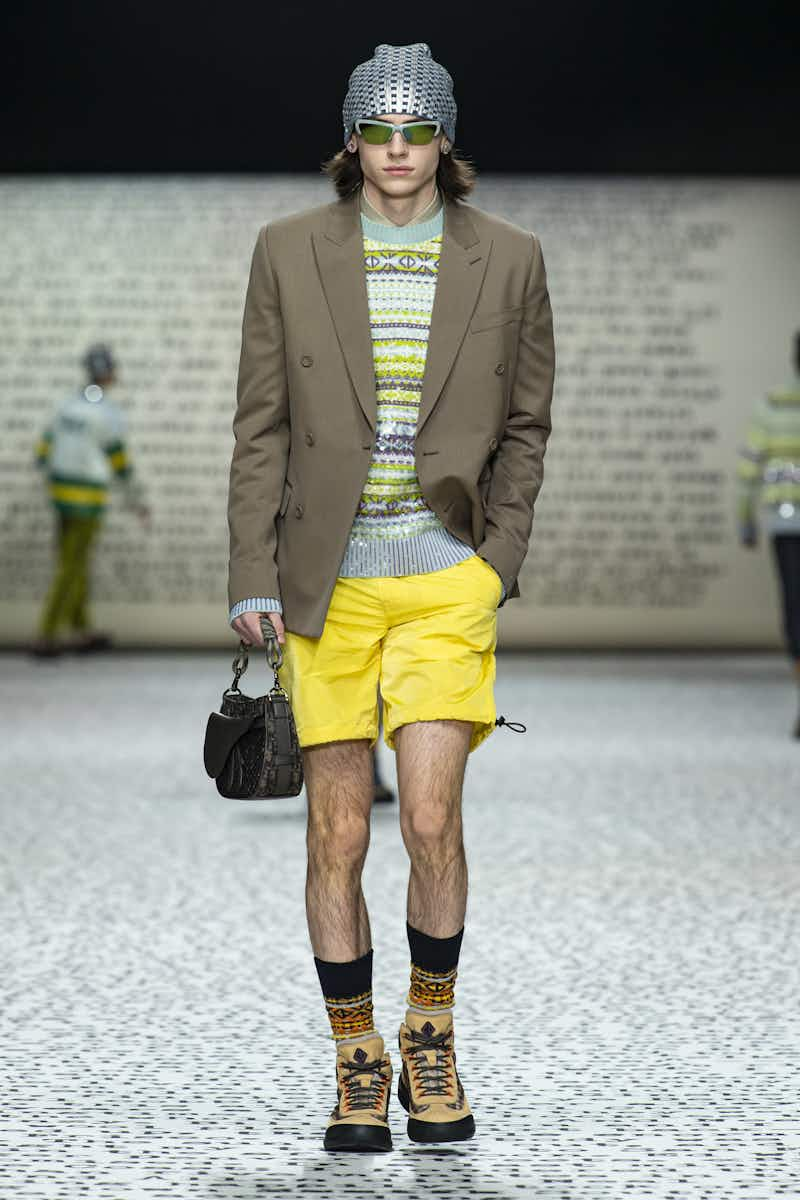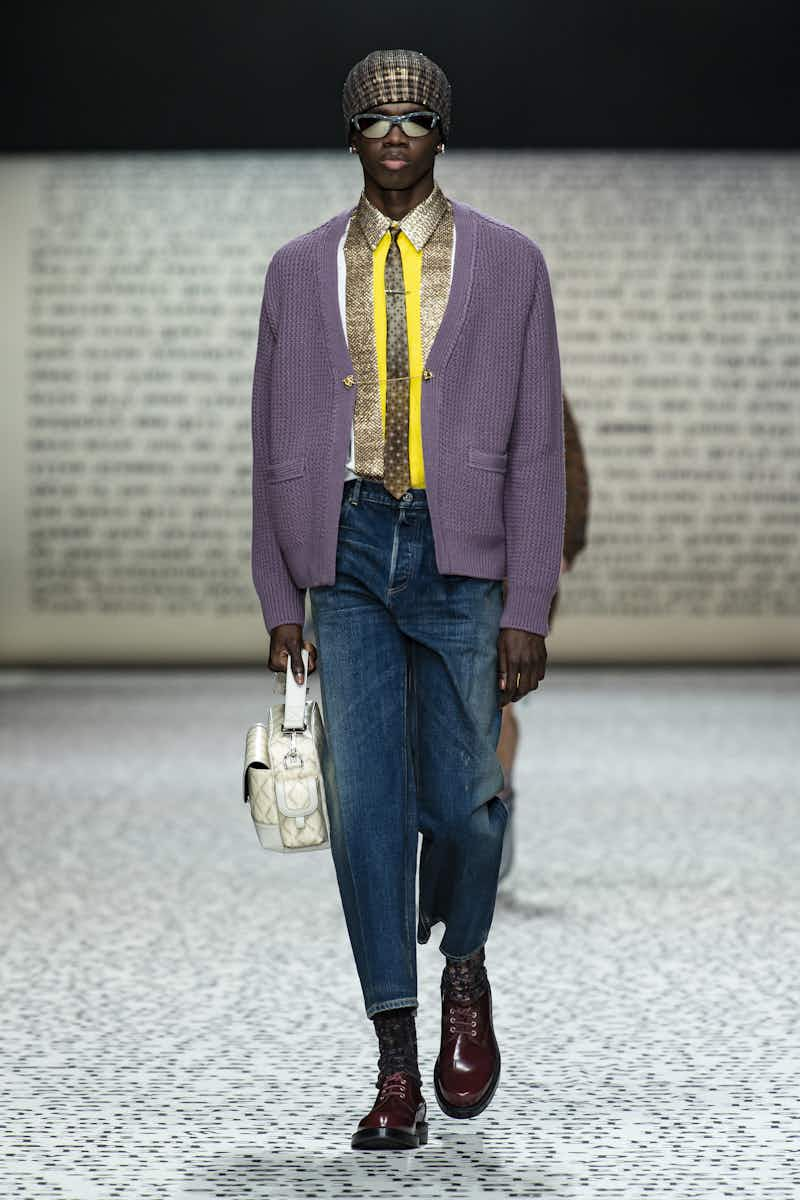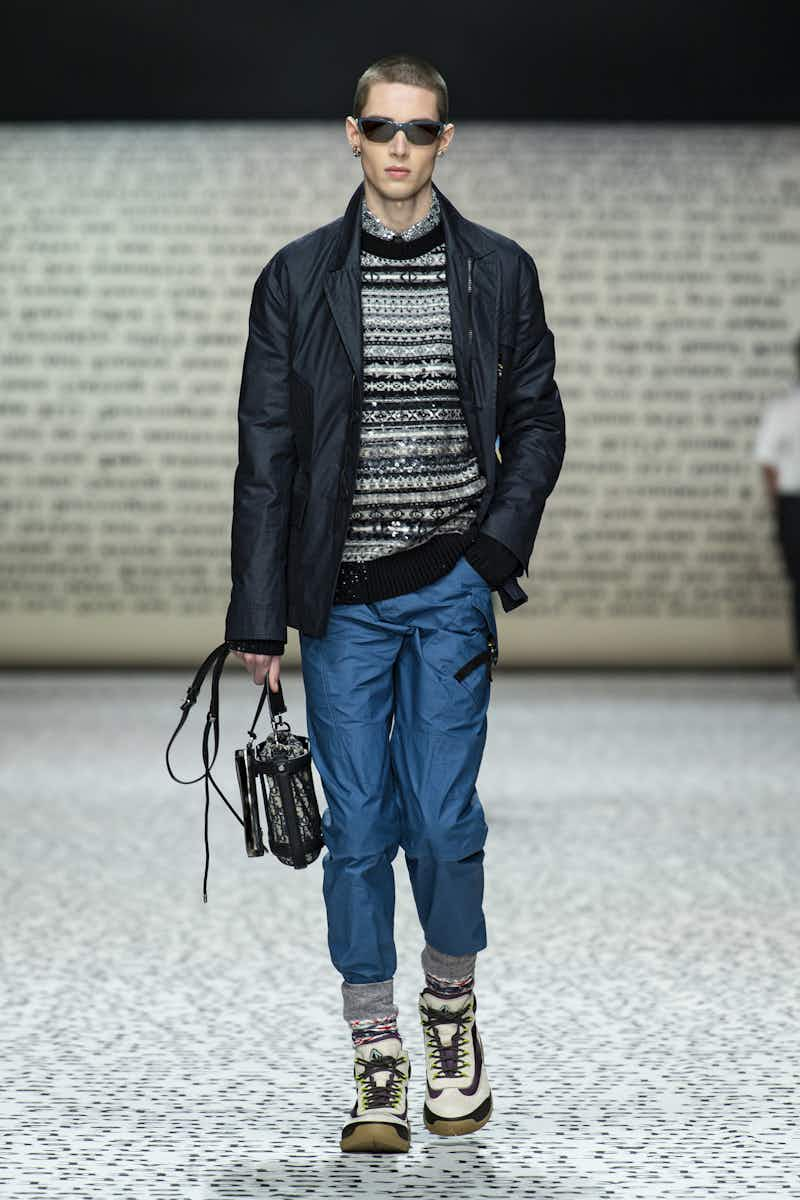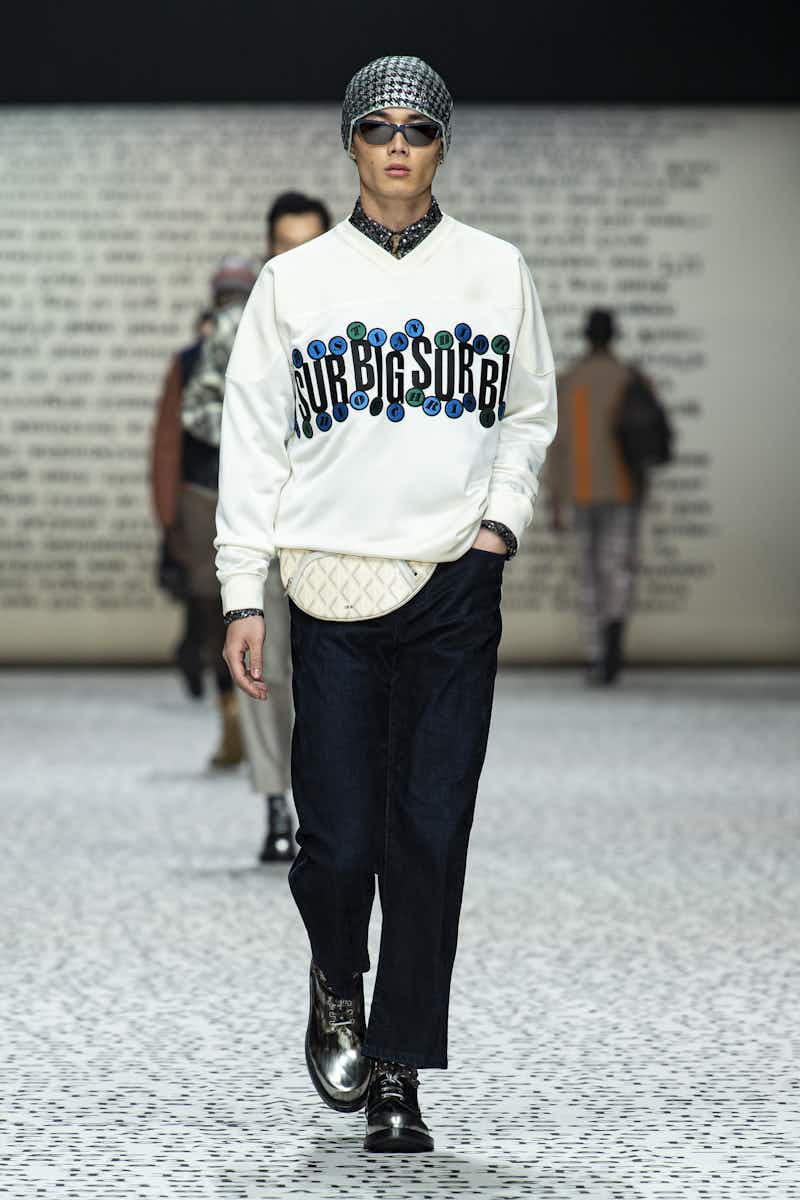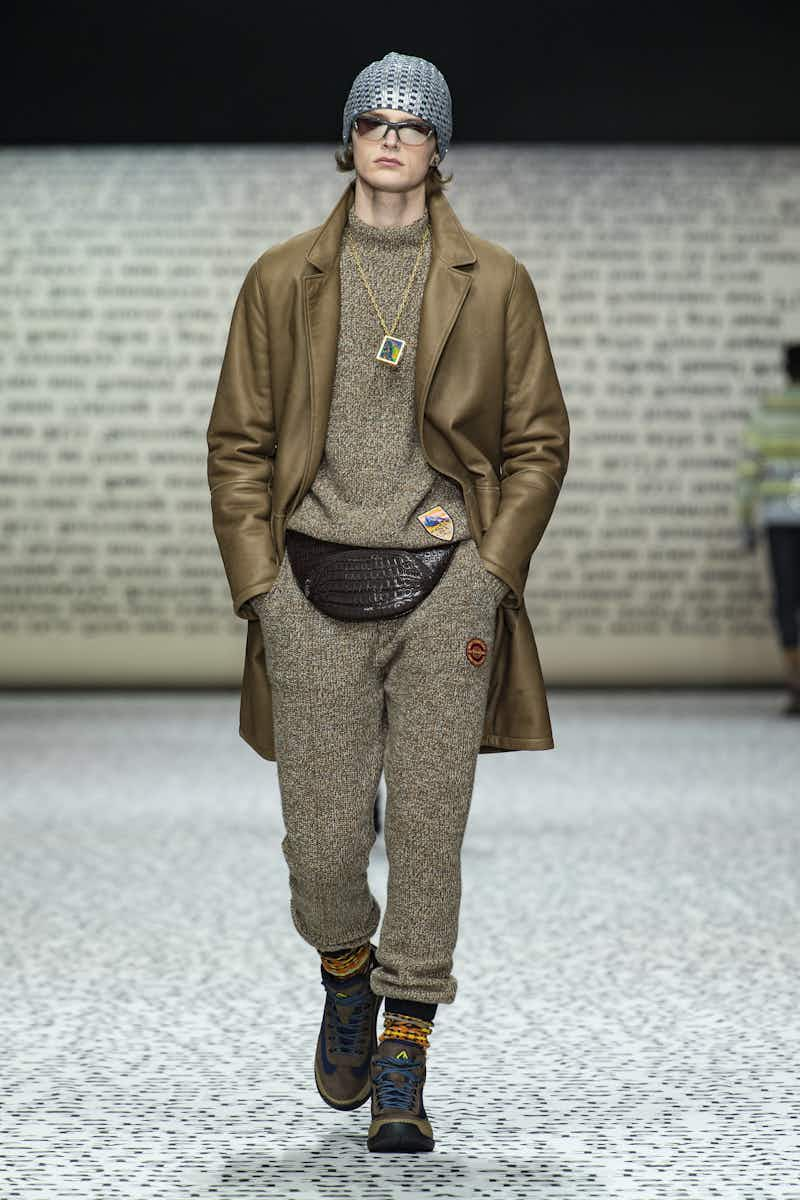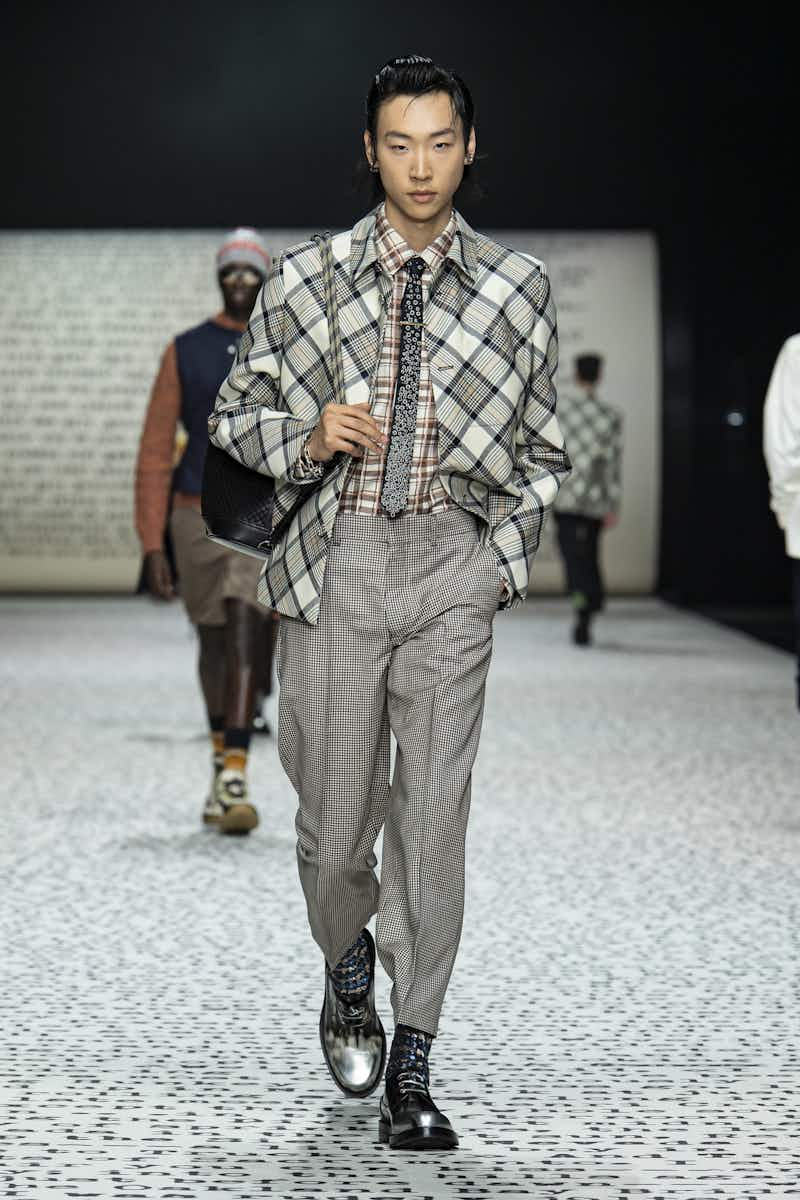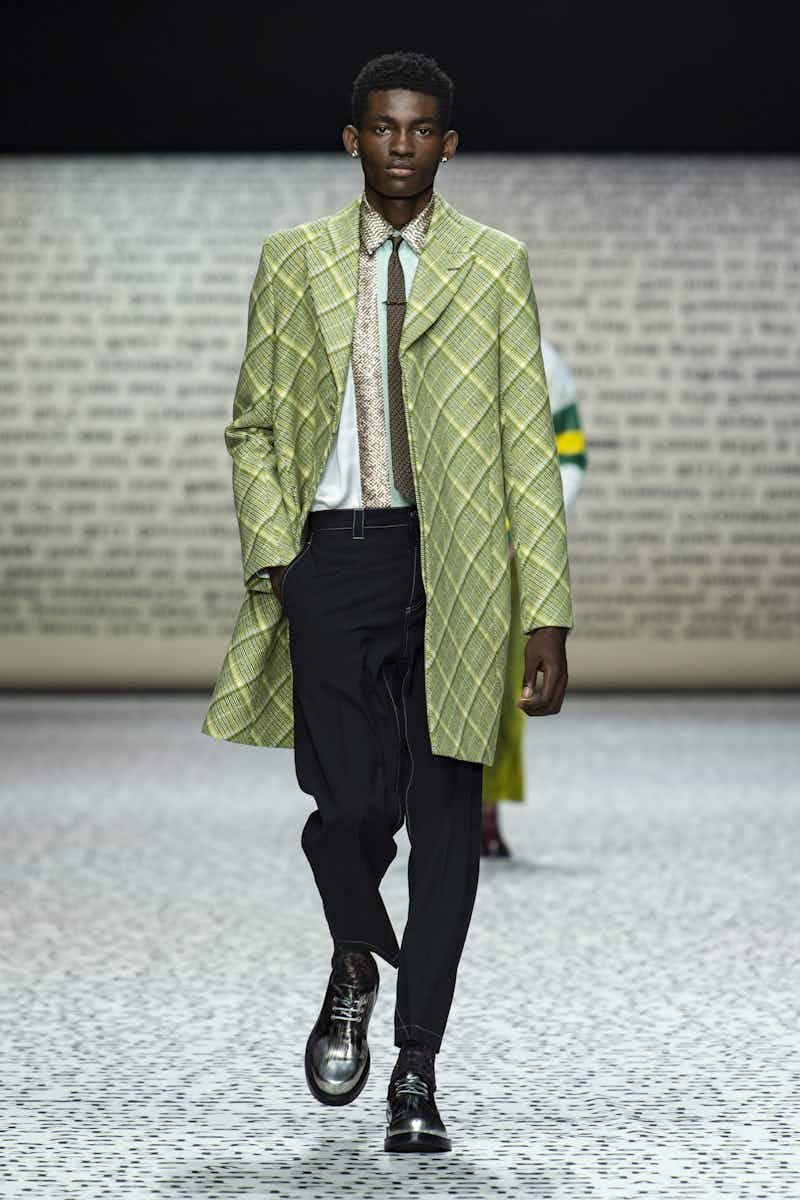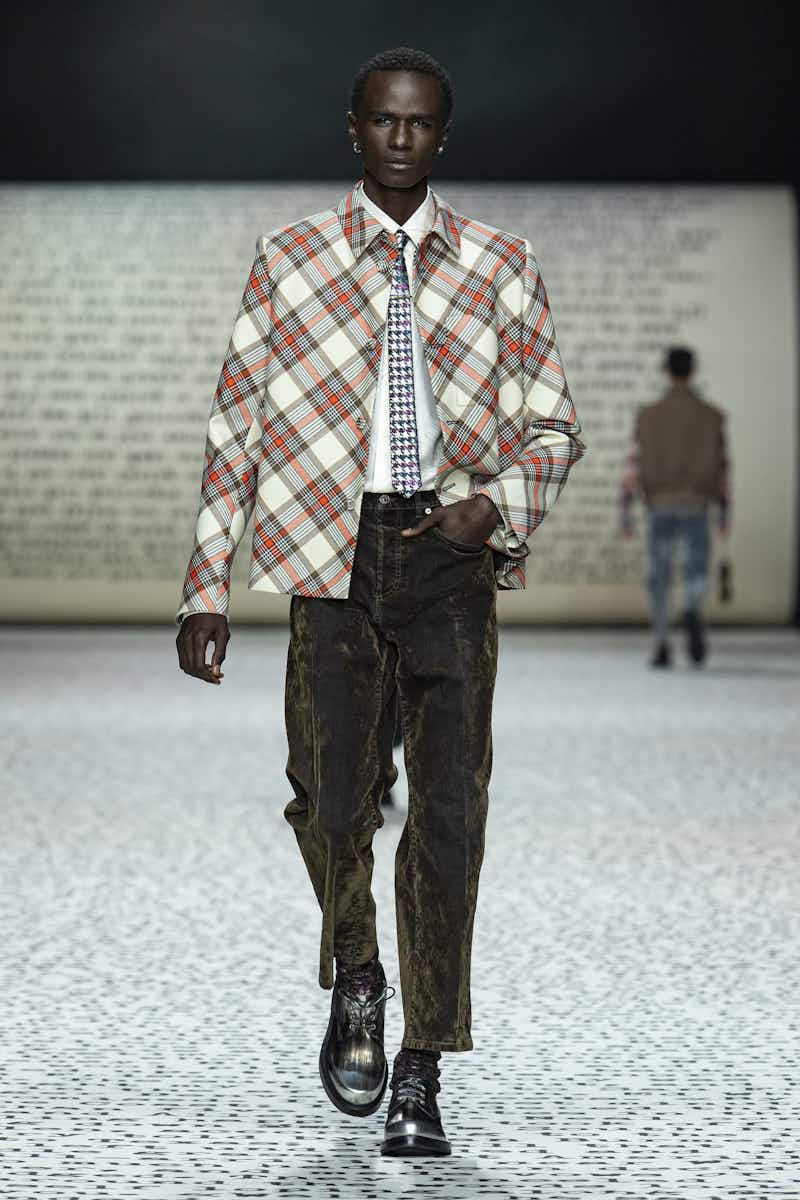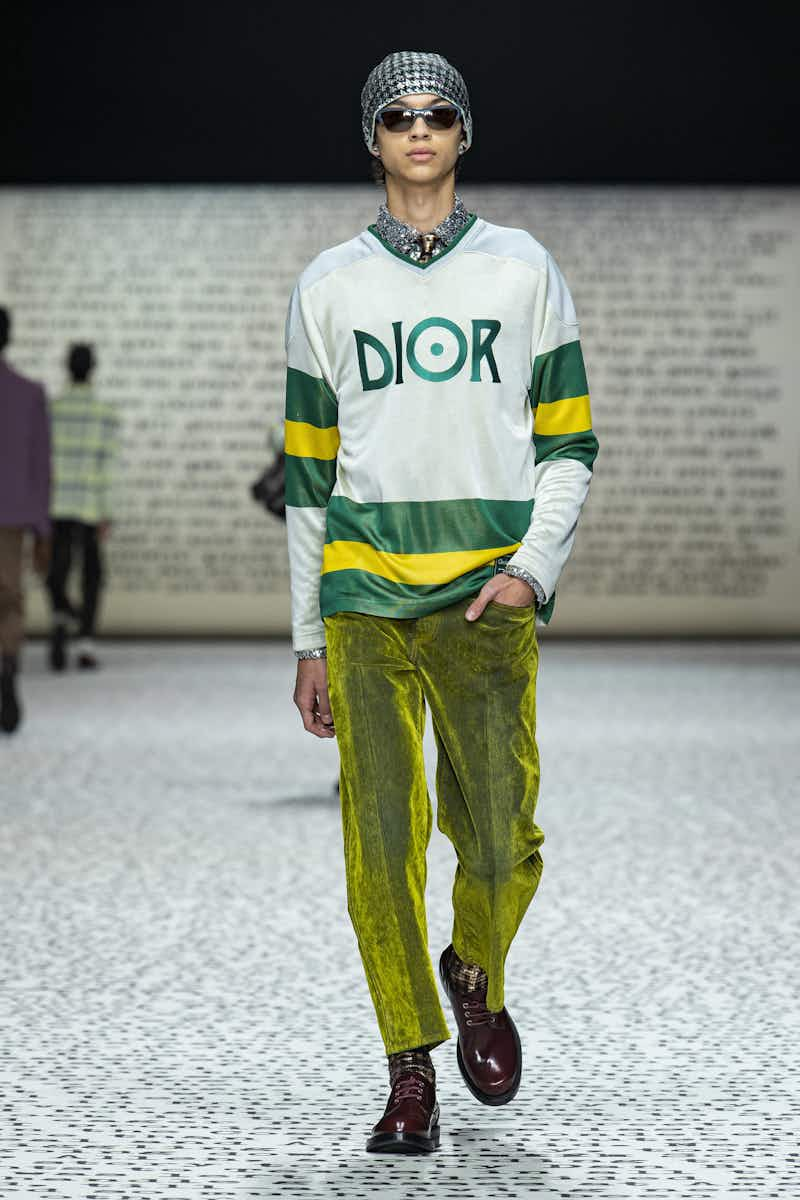 More like this