Dior Men's SS22: Kim Jones unveils Travis Scott collaboration
The duo's Cactus Jack Dior capsule collection brings Southern charm to the French atelier at Paris Fashion Week.
We all know that Kim Jones loves a good collaboration. Whether that's jewellery designer Yoon Ambush, or legendary DJ Honey Dijon curating his soundtracks, or the illustrious list of artists he's enlisted for show spectacles and limited-edition pieces – Hajime Sorayama, Daniel Arsham, KAWS to name just a few – it's become a rite of passage each season. What happens, though, when one serial collaborator meets another serial collaborator?
This is what happened on Friday as the house of Dior debuted its first-ever collection created in full with a musician: none other than Mr. ​"La Flame" himself, the Texas-born rapper Travis Scott. Unlike others dipping their toe into the world of designer collabs, Scott's interest in fashion is far from dilettantish, with the runaway success of his record label and fashion brand Cactus Jack being hinged on his savvy eye for a perfect collaboration from Dover Street Market and Byredo to Nike. And given his fascination with the savoir-faire of Paris's most prestigious ateliers – memorably immortalised on his 2016 track with Future, High Fashion – Friday's collection was a match made in heaven.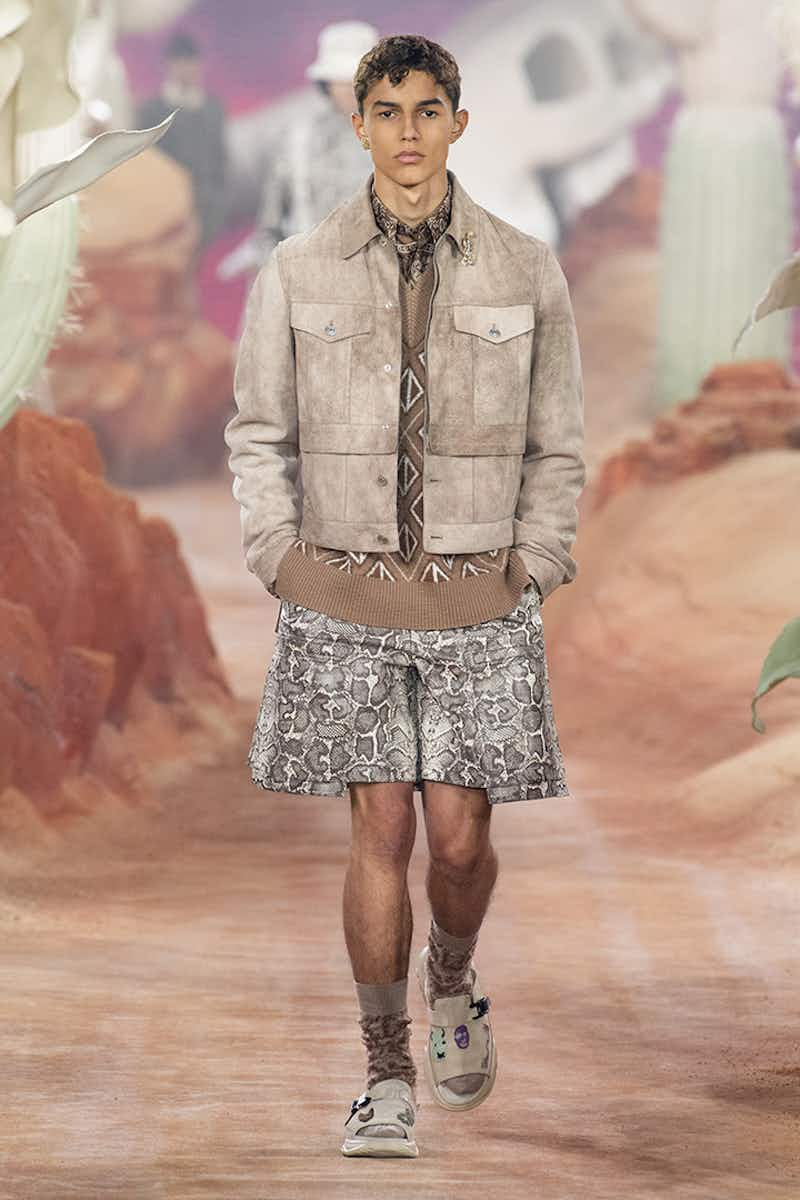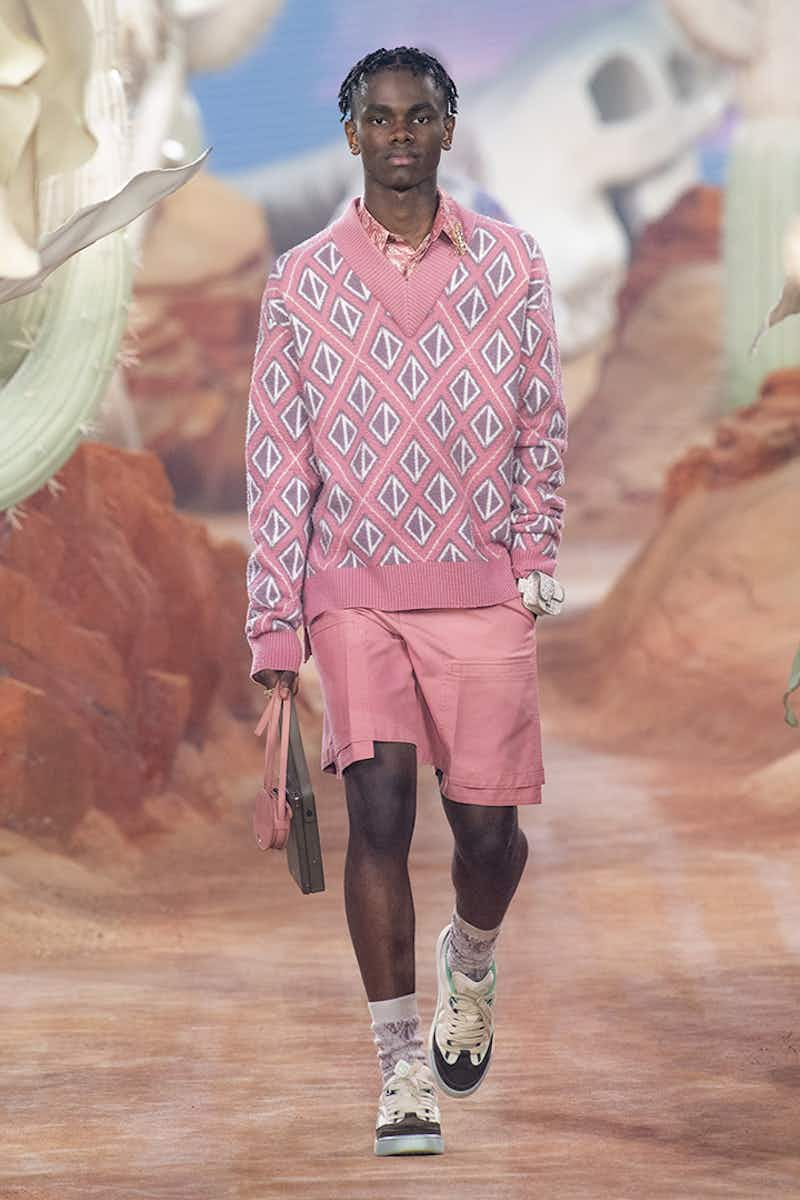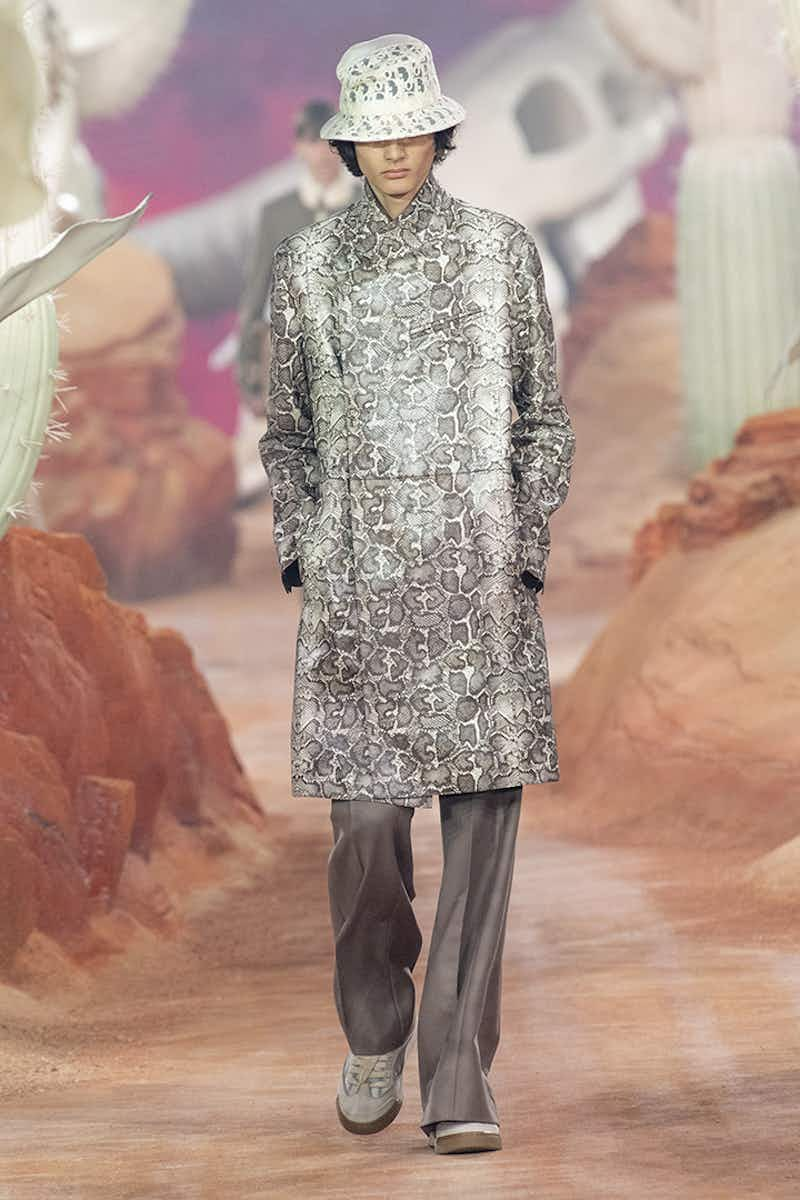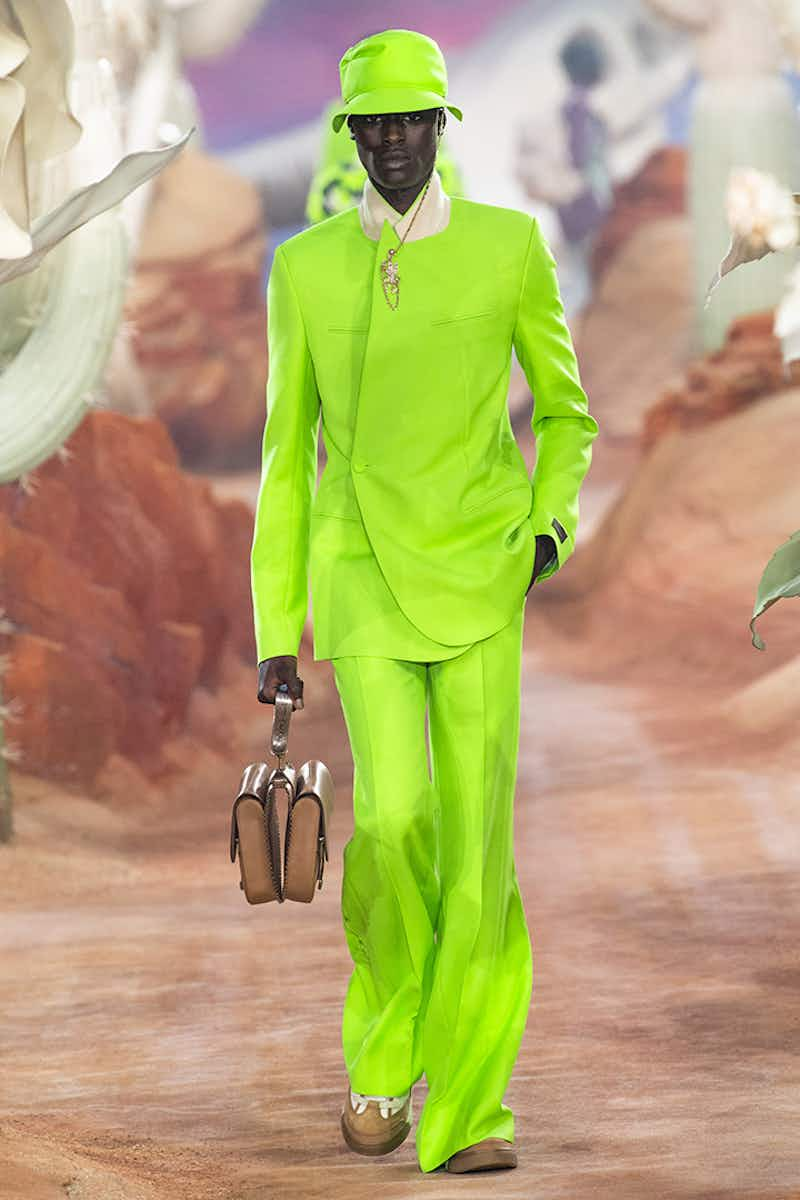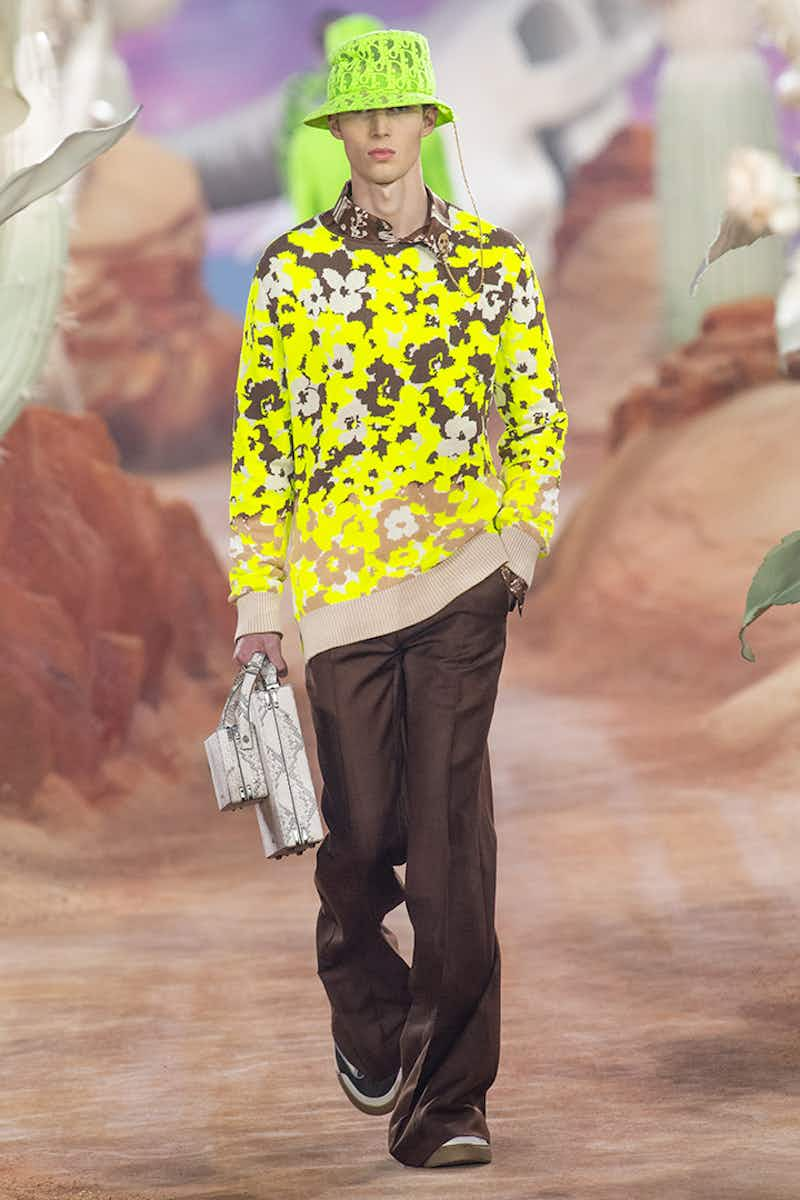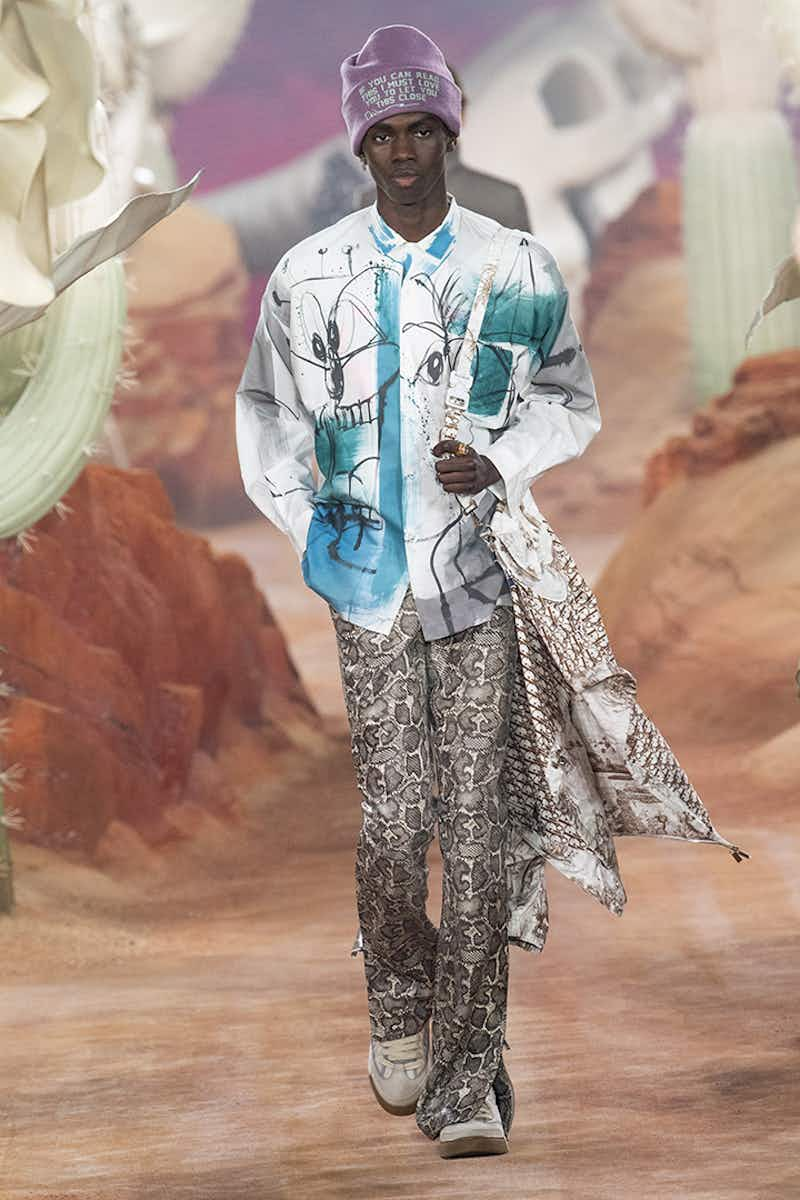 As his starting point Jones looked, as he so often does, to Monsieur Dior himself, intrigued by a 1947 trip the couturier took to Texas while travelling across the US. Given his deep fascination with esoteric flora and fauna, it's little surprise that Dior was particularly taken by the state's extraordinary landscape, from the wildflowers of the desert to its rattlesnakes; and unsurprisingly, both cropped up as motifs, woven into gently abstracted patterns across jackets and shirts. Jones and Scott also reinterpreted the dusty glamour of the desert through the show's kaleidoscope of pinks and purples and tawny browns, spiked with a bracing dose of acid green for good measure. Jones's typically inventive tailoring silhouettes here had more than a touch of Scott's signatures, too, featuring nipped-in waists and flared trousers paired with sneakers.
There were a few more personal touches from Scott: notably, a number of original drawings by Scott printed across sweaters; limited-edition pieces produced in collaboration with one of Scott's heroes onto shirts, the artist George Condo; and text elements in his signature scrawled handwriting style. The titular cactus of his brand, meanwhile, appeared across brooches and necklaces, or in a rendering of the Dior logo in a bulbous, spiky green. And in a particularly playful touch, the classic Dior ​"oblique" intarsia – the famous interlocking repetitions of the house founder's surname – came replaced with the word ​"Jack".
At first, it made for a delightful game of decoding, but as the show continued, it became clearer that this was evidently one of Jones's most heartfelt collaborations yet; or at least, the purest distillation of the democratisation of high fashion he's always championed. Jones doesn't just make clothes for rappers and hip-hop stars, but invites them to join the conversation, too.
In our post-Supreme world where it feels like barely a week passes without another designer crossover being announced, there's something refreshing about Jones's willingness to push a little further, with the symbiosis of these creative conversations ultimately creating something that feels more authentic. Jones's collaborations have tended to last for a season only, but given the wildly enthusiastic response from both Jones and Scott's rabid fanbases, don't be surprised if this one has a longer shelf life than most.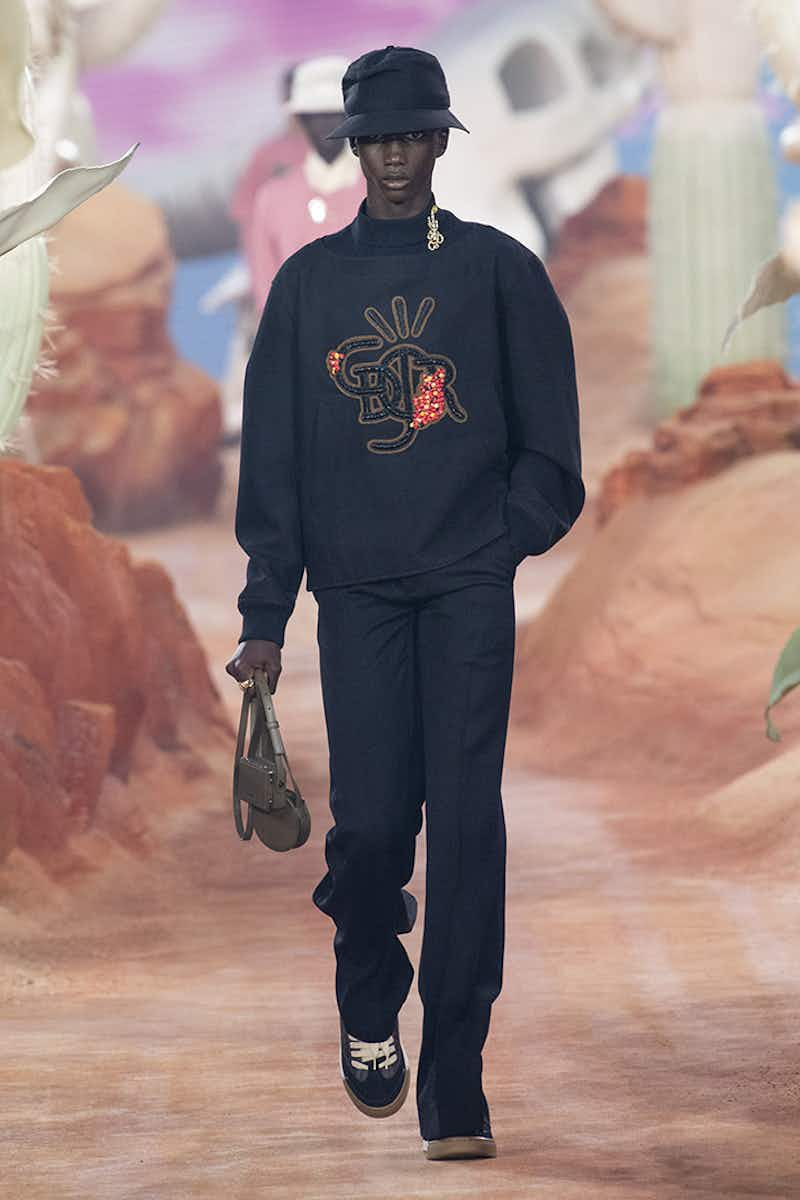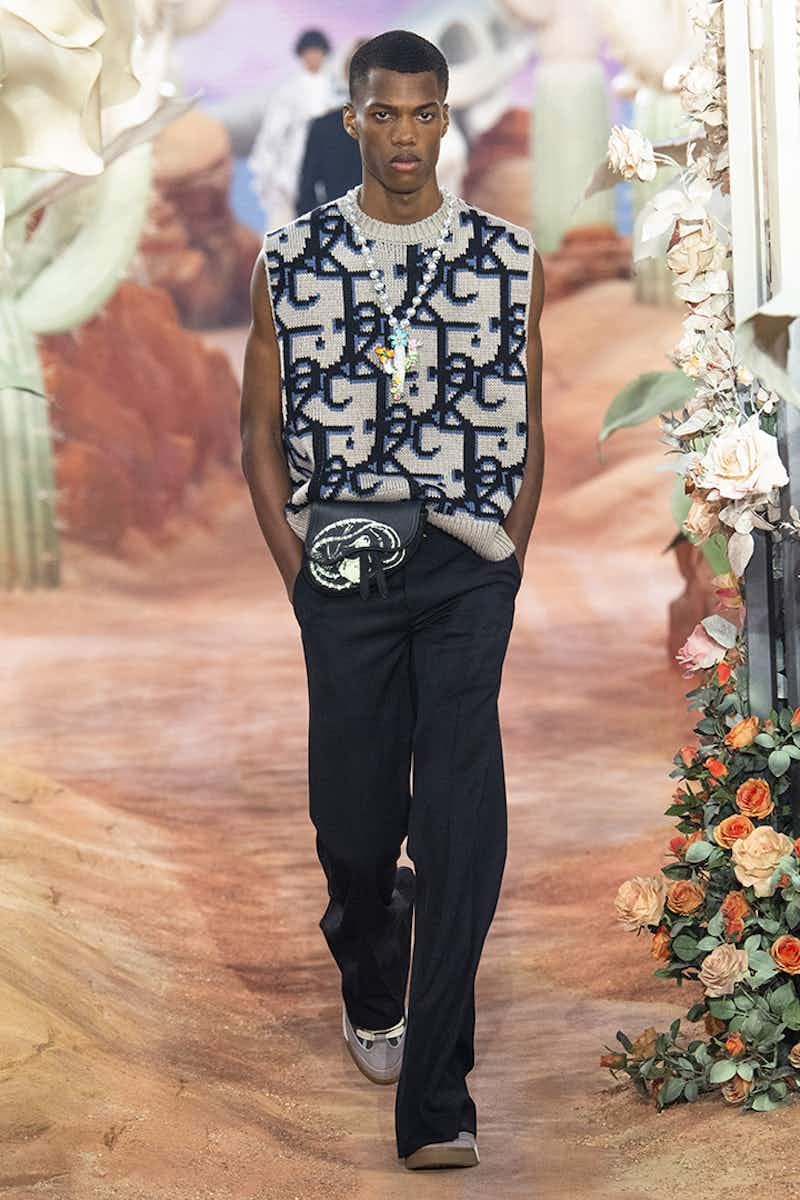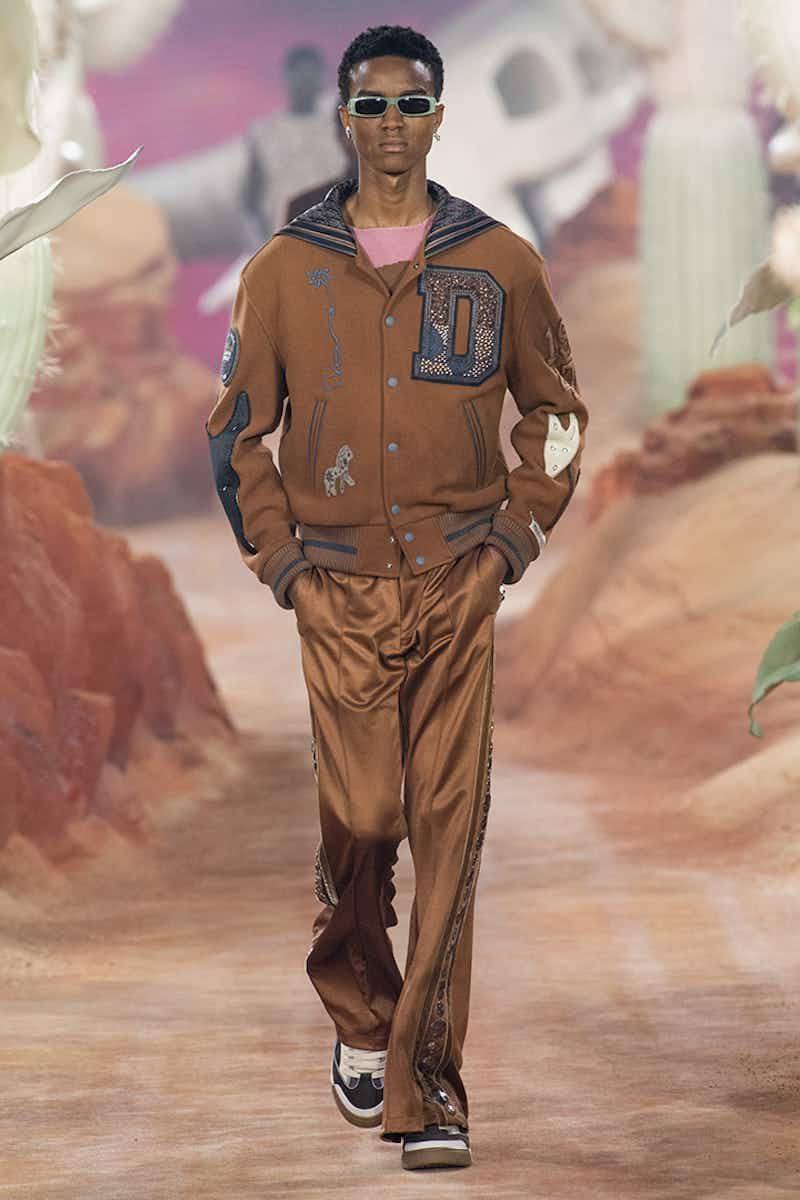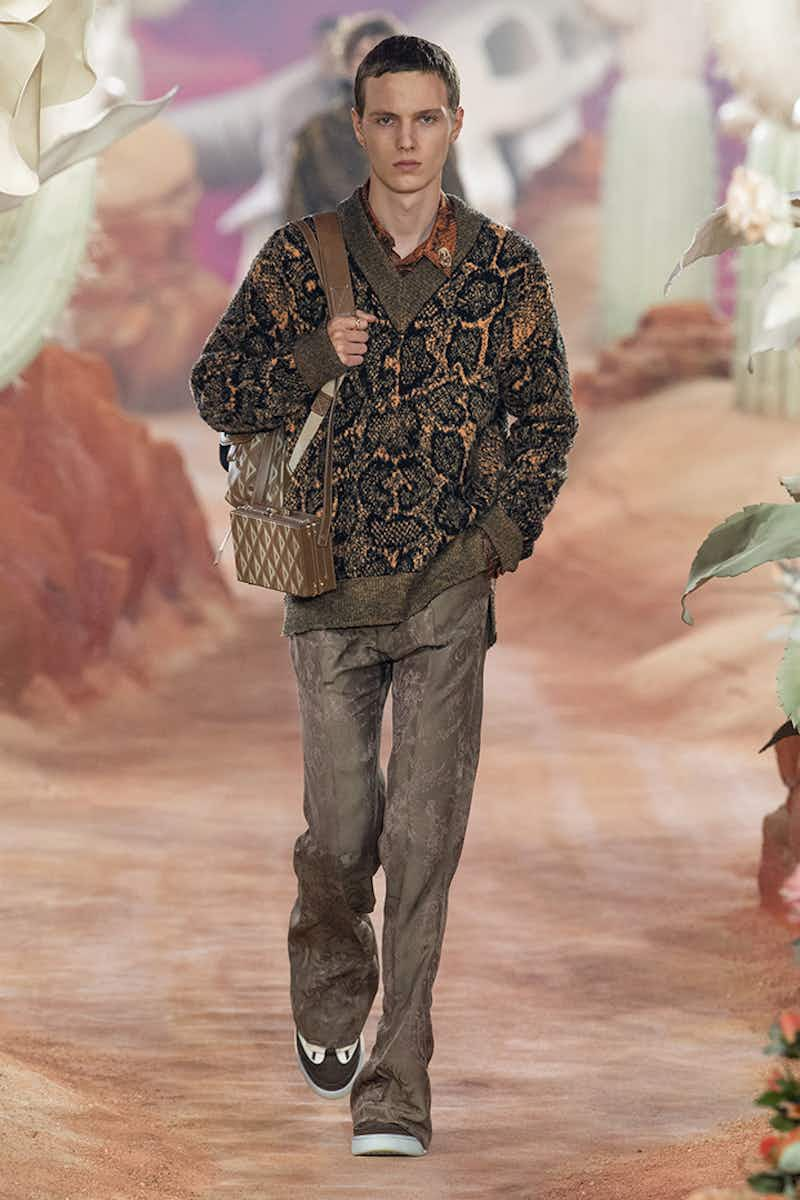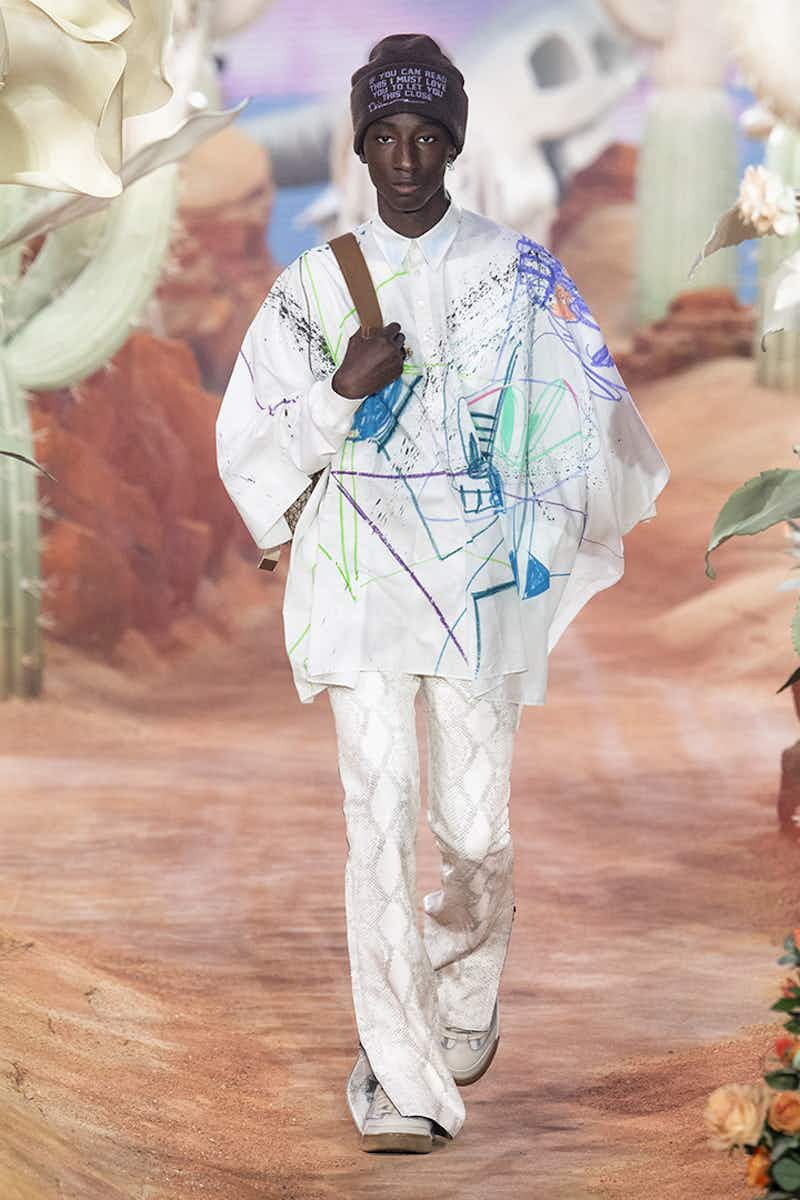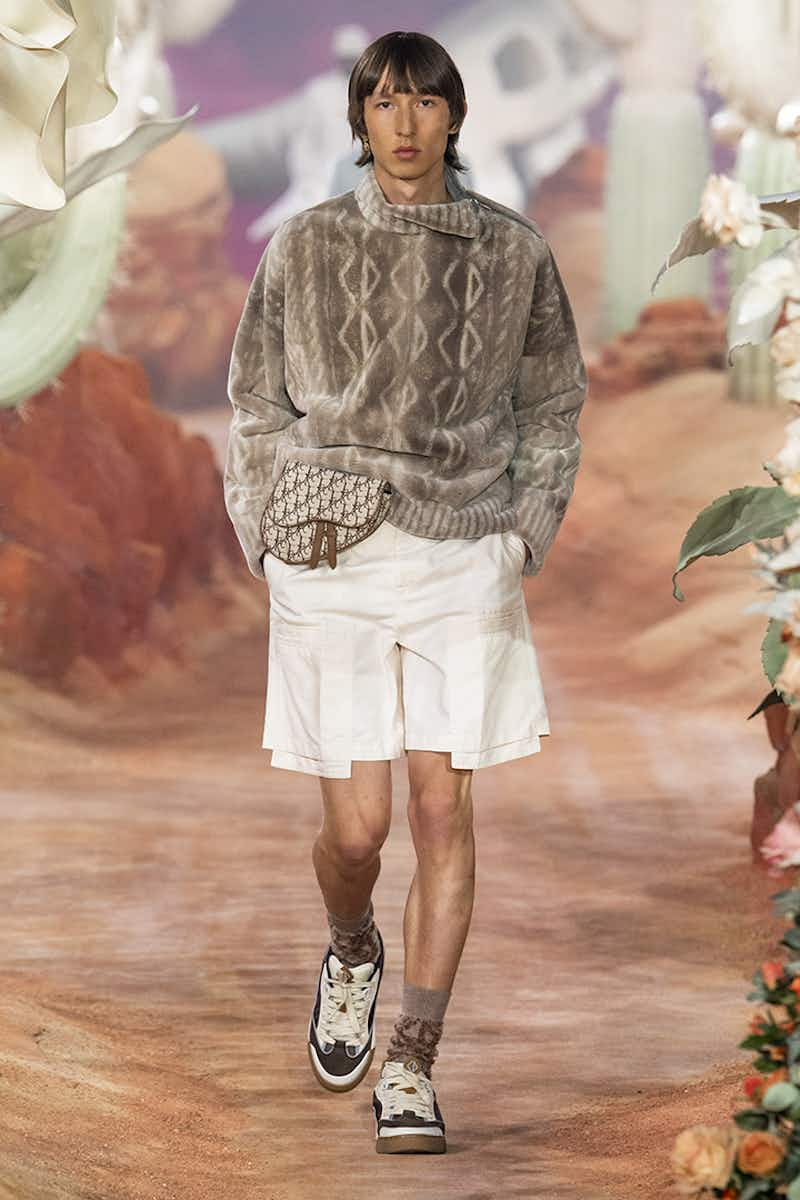 More like this