Dopamine dressing will be 2022's biggest trend
Never mind the doom and gloom. If the SS22 collections are anything to go by, head-to-toe black is out and big, brash colour is in, in, IN!
Colour is back. As we reach the end of yet another year in the pandemic, it seems we're distancing ourselves from the comfort of safe or head-to-toe black. Lockdowns, piss-poor government messaging and economic crises around the world are all things we've had to contend with. And if wearing mood-boosting outfits is the thing that keeps our mental health out of the gutter next year, we're not opposed to it.

As THE FACE reported last week, this year we found ourselves obsessed with pop colours like Bottega Green and Balenciaga​'s hot pink, while yellow was chosen by Pantone as 2021's hottest colour, with Orchid Pink set to take over 2022.
On the SS22 runways, Chanel presented a vibrant ​'90s-influenced collection that featured yellow and pink tweed co-ord suits, while Stella McCartney featured electric green and royal blue. Elsewhere, Valentino​'s Pierpaolo Piccioli paid tribute to the archives with similarly bold yellow and fuchsia dresses. Meanwhile, Pinterest has predicated that ​"Dopamine Dressing" will be 2022's biggest fashion trend, with search terms like ​"rainbow dress women", ​"fuchsia dress outfit" and ​"vibrant outfits" driving this trend among Gen Z.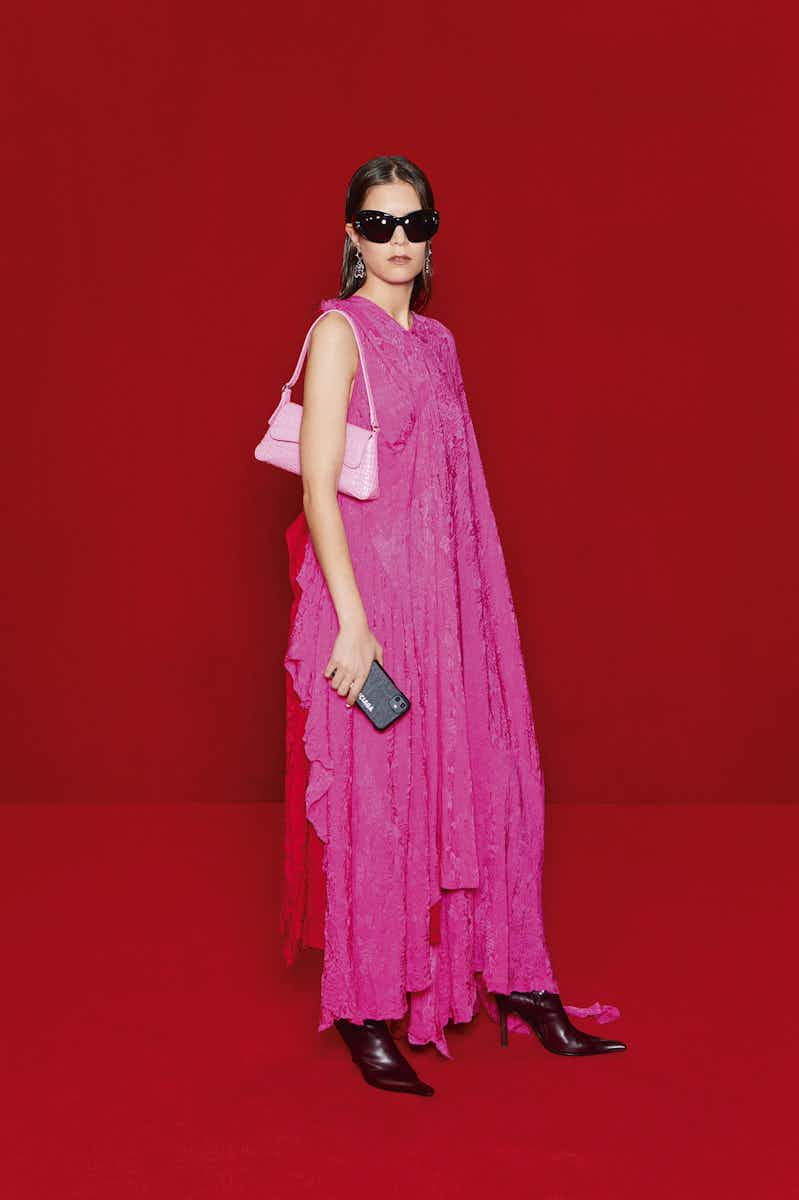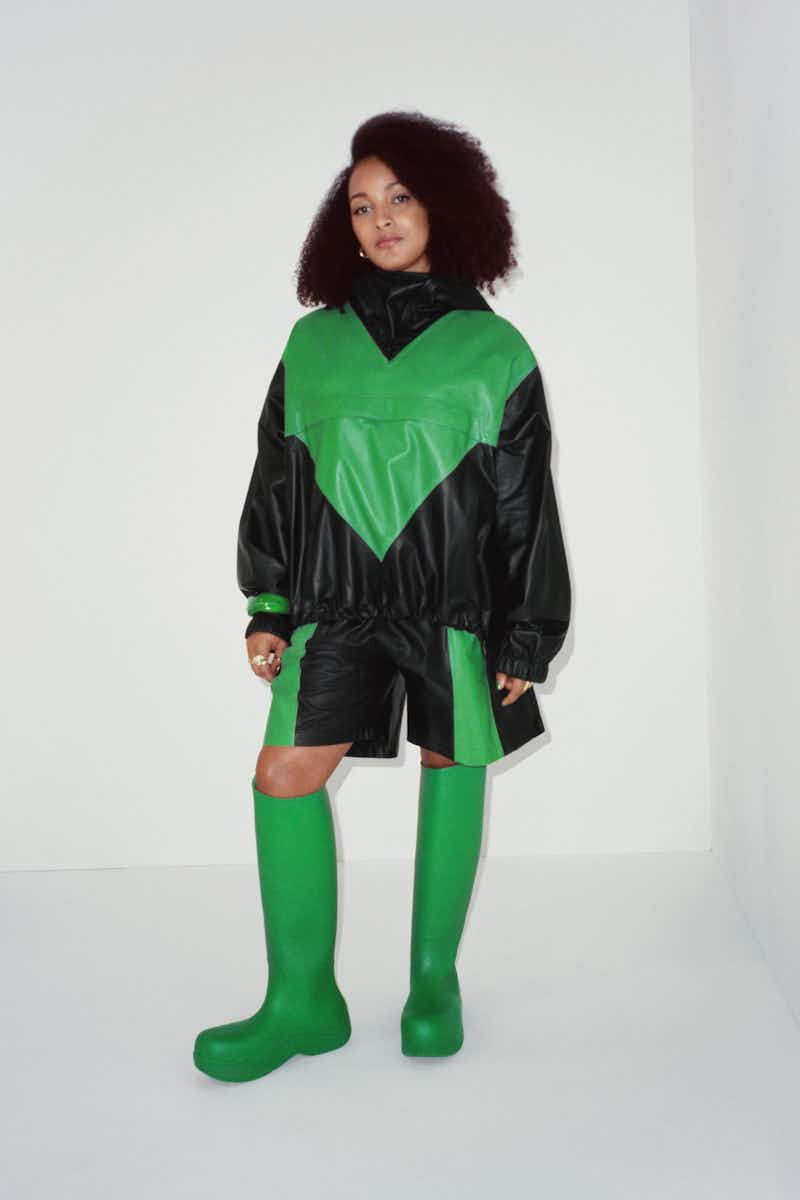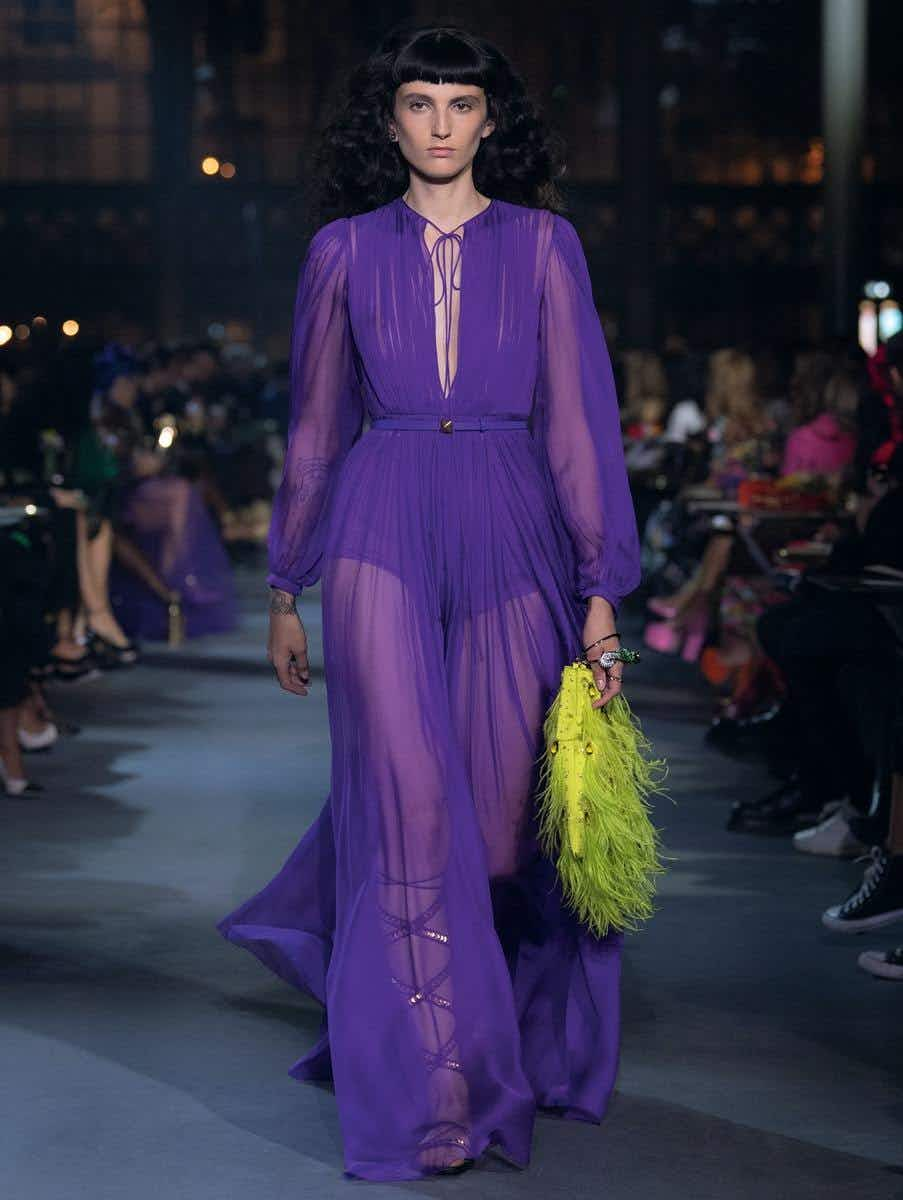 American fashion psychologist Dr Dawnn Karen coined the term earlier in the pandemic after she prescribed a physician client to wear anything yellow while she was battling depression after most of her clients had died. Anything to boost levels of dopamine, our pleasure neurotransmitter.
"She believed the colour yellow made her look ​'washed out' due to being caucasian," Dr Karen says. ​"She then reported back that the colour not only lifted her spirits, but her living patient's spirits as well."
So how exactly can dopamine dressing impact your mood?
"The chemical dopamine is released within the brain, triggering the nervous system," she explains. ​"Dopamine kicks in when we reward ourselves, perform self-care and achieve a goal. It can also evoke feelings of happiness, joy and supreme elation."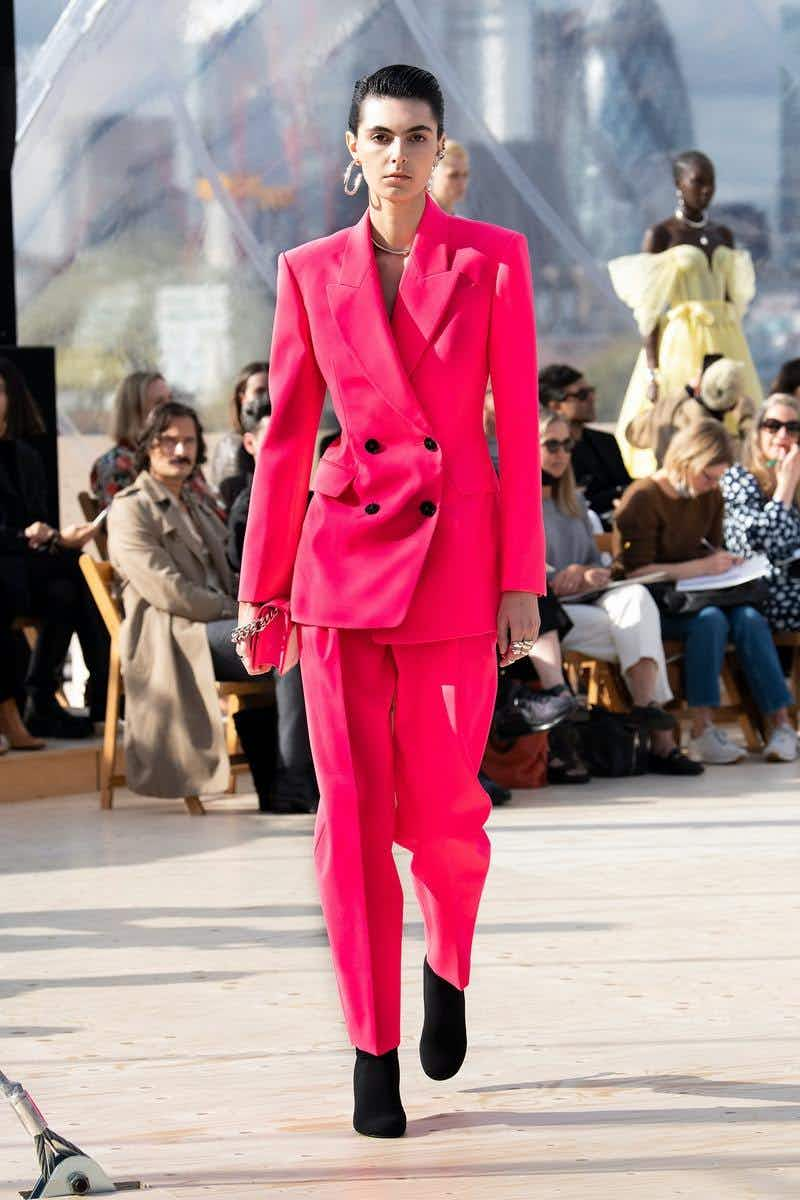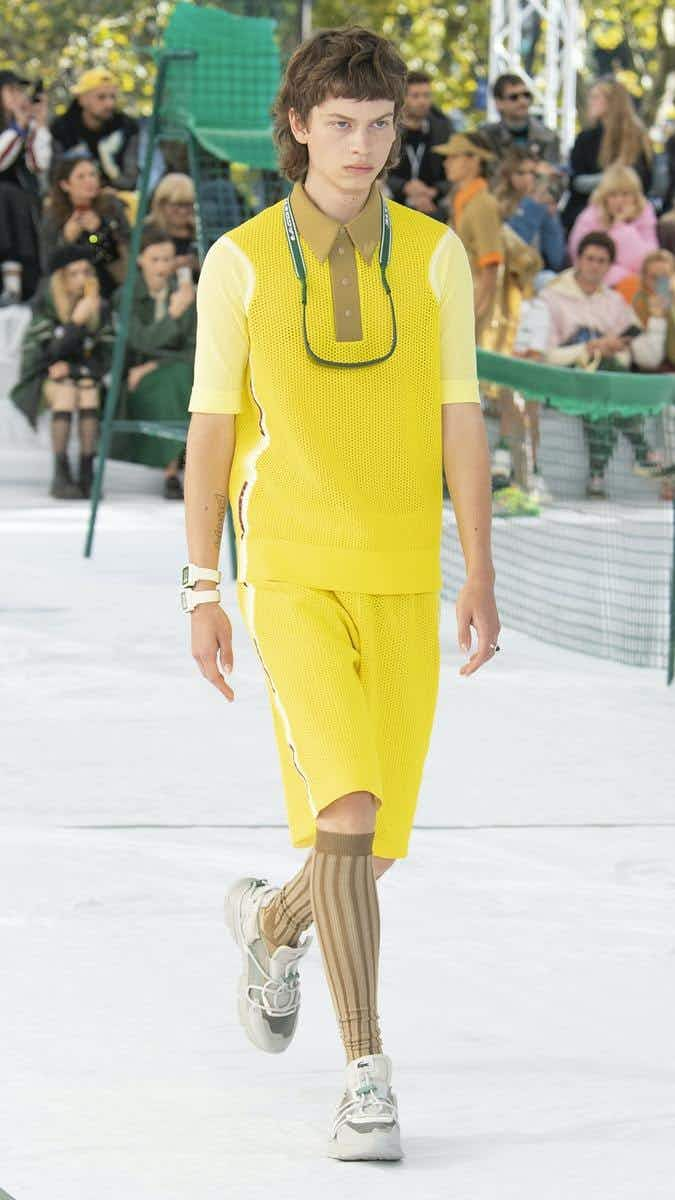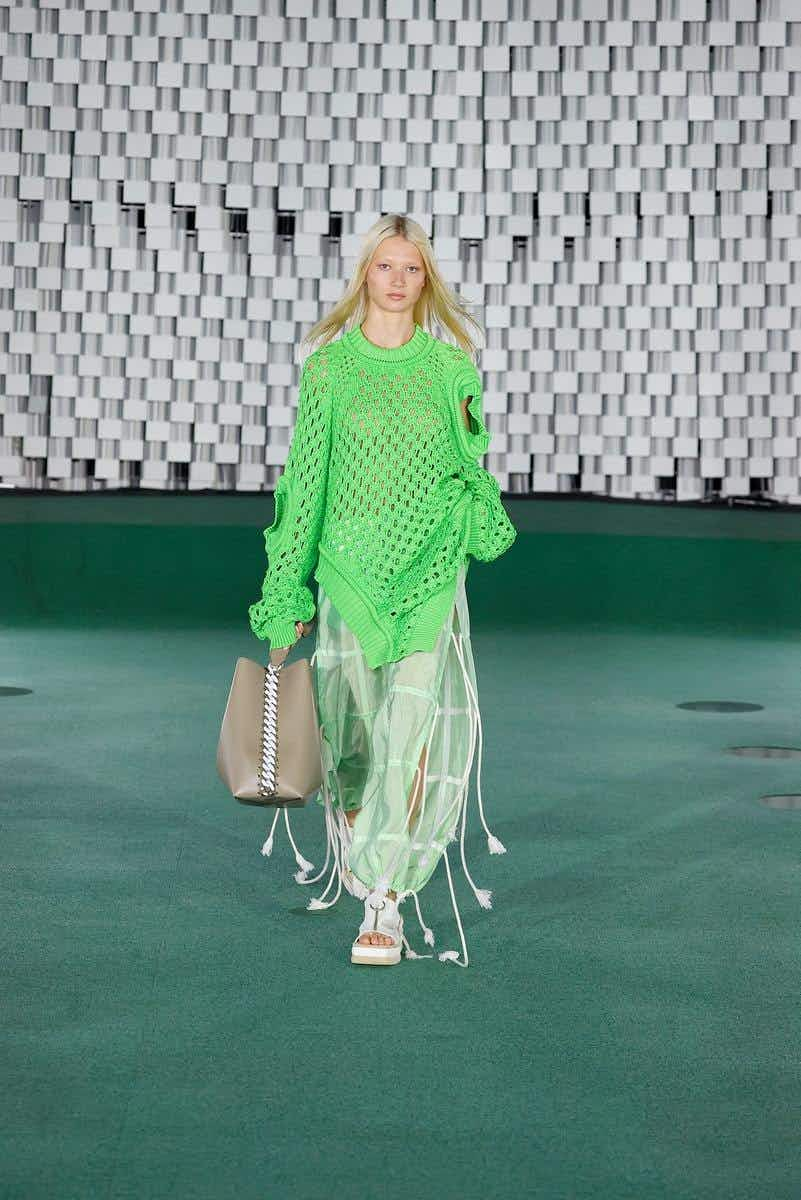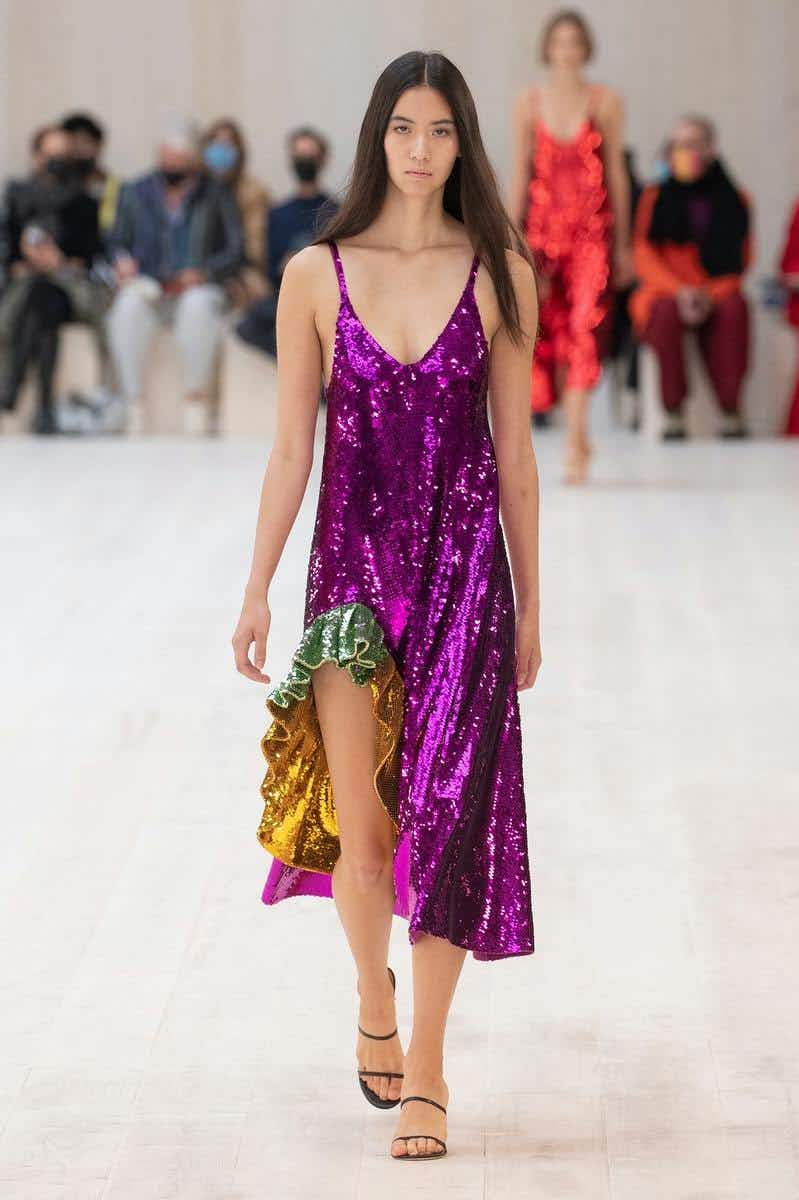 "According to my research, brighter colours can elicit positive emotions," Dr Karen continues. ​"Yellow is the number one colour which represents happiness, joy and hope. I would add that this is based on individuality. One person may be drawn to a colour as a child. What was their happy colour as a child? This could also have been a favourite print or texture."

Demi Colleen, 27, used to only dress in black and dark colours because she never wanted to stand out. But now the beauty blogger loves when she gets noticed and complimented on her colourful outfits.
"I feel confident and actually enjoy the dressing up process even if I'm only popping into town," she says. ​"I want us to wear clashing prints and colours, and just not to take it too seriously. My favourite colour to wear has to be yellow. I really enjoy walking around looking like Big Bird."
As Colleen rightly points out, ​"it's been nothing but doom and gloom as we approach our third year of this mess. So we need to find a bit of joy in anything we can. Having a colourful wardrobe and wearing whatever the hell you want is a great way to do that."

Popular colours for dopamine dressing includes purple, signifying regalness, while Dr Karen says that leopard print can be used as a protective armour.
"I also wear monochromatic white when I'm facing opposition. But any colour can be utilised to dopamine dress, as long as there's a past memory or past experience associated with that colour that brought about a happy disposition."
If you're unsure of how to approach colour after years of relying on dark, muted colours, the academic suggests we think back to our childhood.
"Can they recall a time they felt the happiest? What colour, texture or print did they wear? It could have been, perhaps, a costume tutu skirt? Or, if they can't remember any childhood experiences, perhaps recalling a time in their adulthood when they were at their peak."

Dopamine dressing isn't all about the colours either. It can include textures and, of course, prints. ​"With dopamine dressing, you evoke the feelings you want to feel, so it is in a way akin to aspirational dressing," Dr Karen concludes. ​"It creates an alignment between your attitude –mood – and your attire – clothing – thereby making for a holistic person."
So, even if the world is still on fire and we're being forced back into our sweats for the new year, who says we can't wear the boldest, brashest colour? In 2022, dress yourselves happy.


More like this