Edward Mendoza's feel-good fashion is the escapism we all need right now
The Latinx designer draws heavily on his Peruvian heritage to make clothes which call for higher visibility, representation and, above all, a good time.
Fashion designer and Central Saint Martins alum Edward Mendoza isn't your usual garment maker. Instead of operating within fashion's traditional, sometimes-lofty confines, he chooses to create wares that are singular, vibrant and genuinely joyful – on his own terms.
After completing a BA in Fashion Print in 2019, Mendoza was awarded a British Fashion Council scholarship, which allowed him to embark on one of Saint Martins' MA courses last October. Over the last few years, he's established himself as a mainstay of London's queer and Latinx creative communities with designs that draw heavily on the 28-year-old's Peruvian heritage, and an unwavering commitment to being, well, himself.
A born and bred West Londoner, Mendoza's garments are high-octane and brimming with originality. From knee high dancing boots emblazoned with silver spiders and spiked embellished trousers, to sherpa leather jackets customised with ultra-neon fringing and delicate embroidery, the designer marries technical prowess with an idiosyncratic, uncompromising vision.
"My Peruvian heritage and pre-Colombian sculptures are what mainly inspires my work," Mendoza tells THE FACE. ​"I'm really into pottery and I love artists like [sculptor] Niki de Saint Phalle. Then there's Walter Van Beirendonck and Azzedine Alaia – they're both designers who are committed to what they believe in.
"Alaia was rebellious and knew exactly what worked for him, and Walter is someone whose work is very political and colourful. It makes you think whilst simultaneously making you feel good. His SS10 show was one of the only times I've seen plus size people in the context of high fashion. I finally felt represented."

Heritage and the body are intrinsic to Mendoza's designs. As a BA student, although it felt vital for him to include plus size models in his final collection, he was conscious: ​"I was worried about my work being seen and my clothes being used in magazines or whatever, which can stop you from doing what you want."
Now, as a more seasoned designer, Mendoza is committed to going against what is expected of models in a show. ​"Fuck it, I'm going do what I want to do," he continues. ​"So many people who aren't a so-called normal size still want to wear amazing high fashion clothes." And he is on course to provide them, having presented collections at the V&A's Queer Fashion Show in 2019 and Peru's virtual Fashion Week the following year.
Most importantly, though, Mendoza is committed to ensuring Latin American and Afro-Latino culture is better represented in fashion. ​"When I first came to Saint Martins, I built an amazing community by joining a Latinx Society," he says.
"A lot of us collaborate and try to put on a yearly show together. We're all different – we come from Mexico, Venezuela, Argentina, Peru, Ecuador – but we share this sense of home through the things that we've experienced. Working together helps me to better understand my culture and deepens my sense of identity."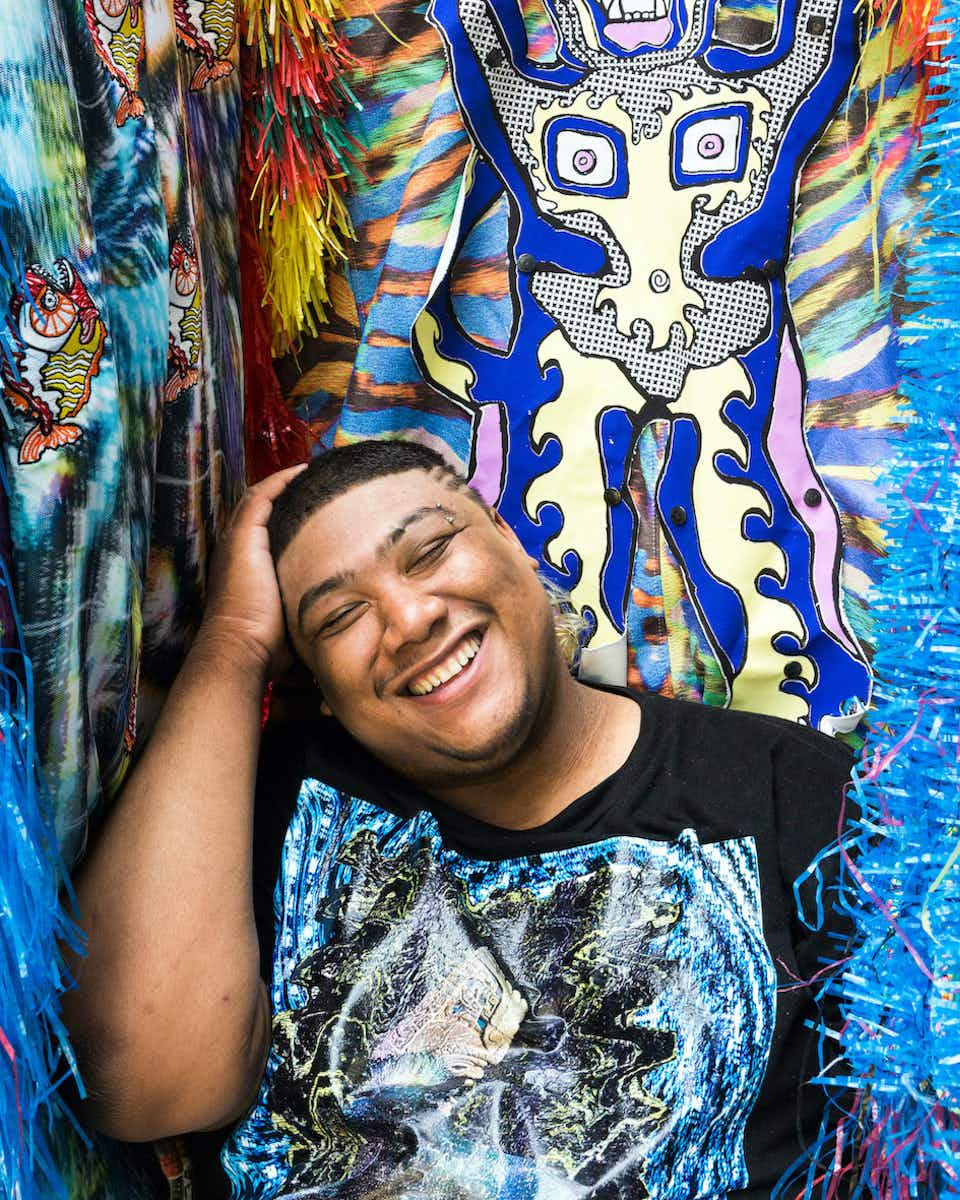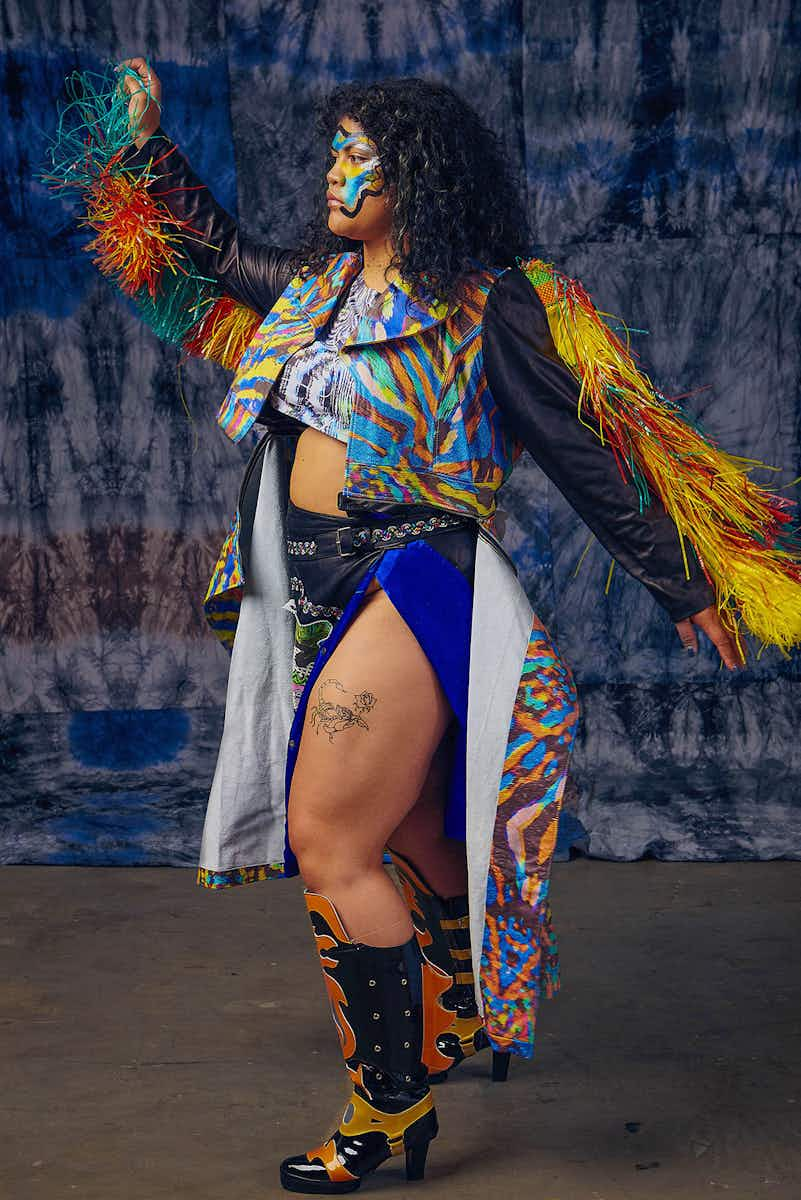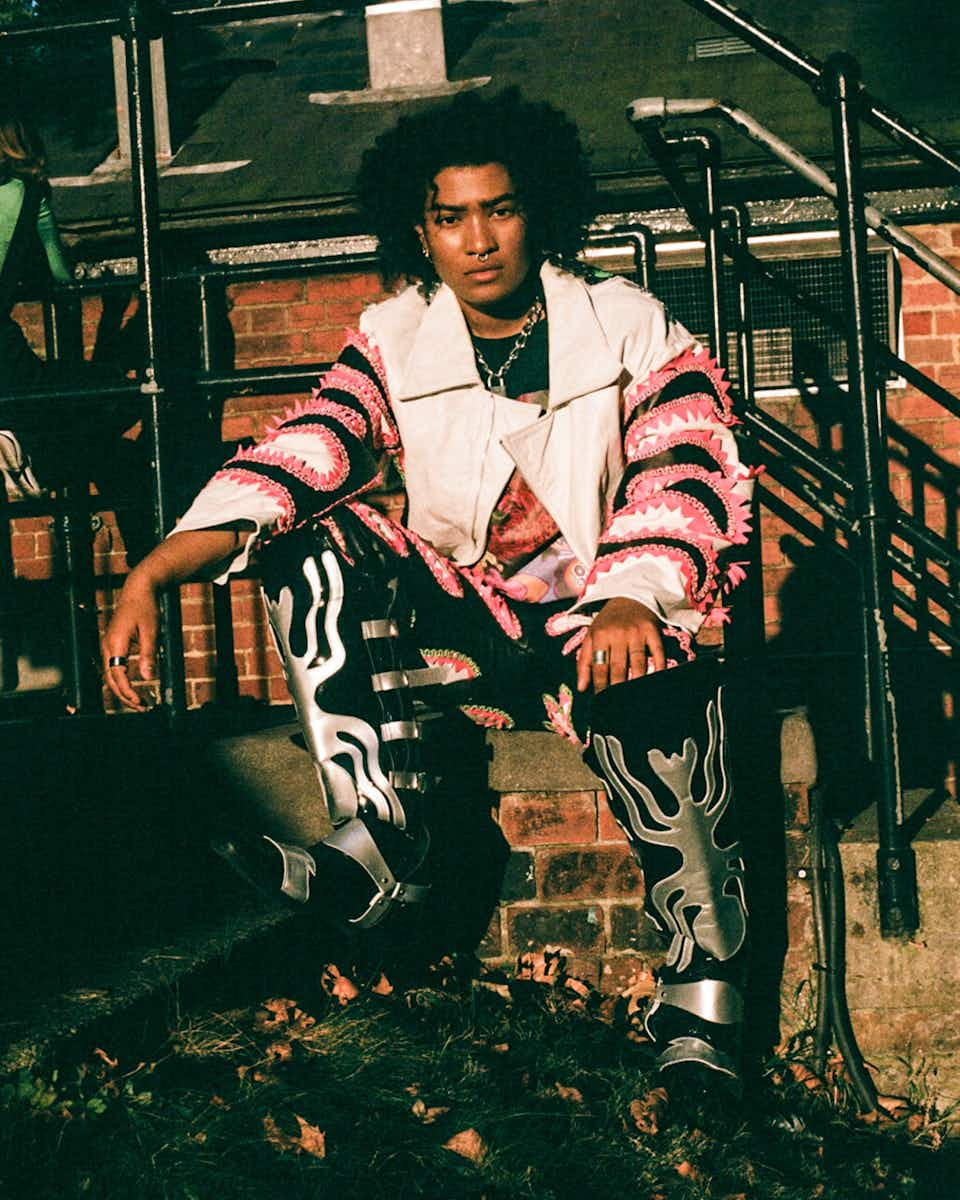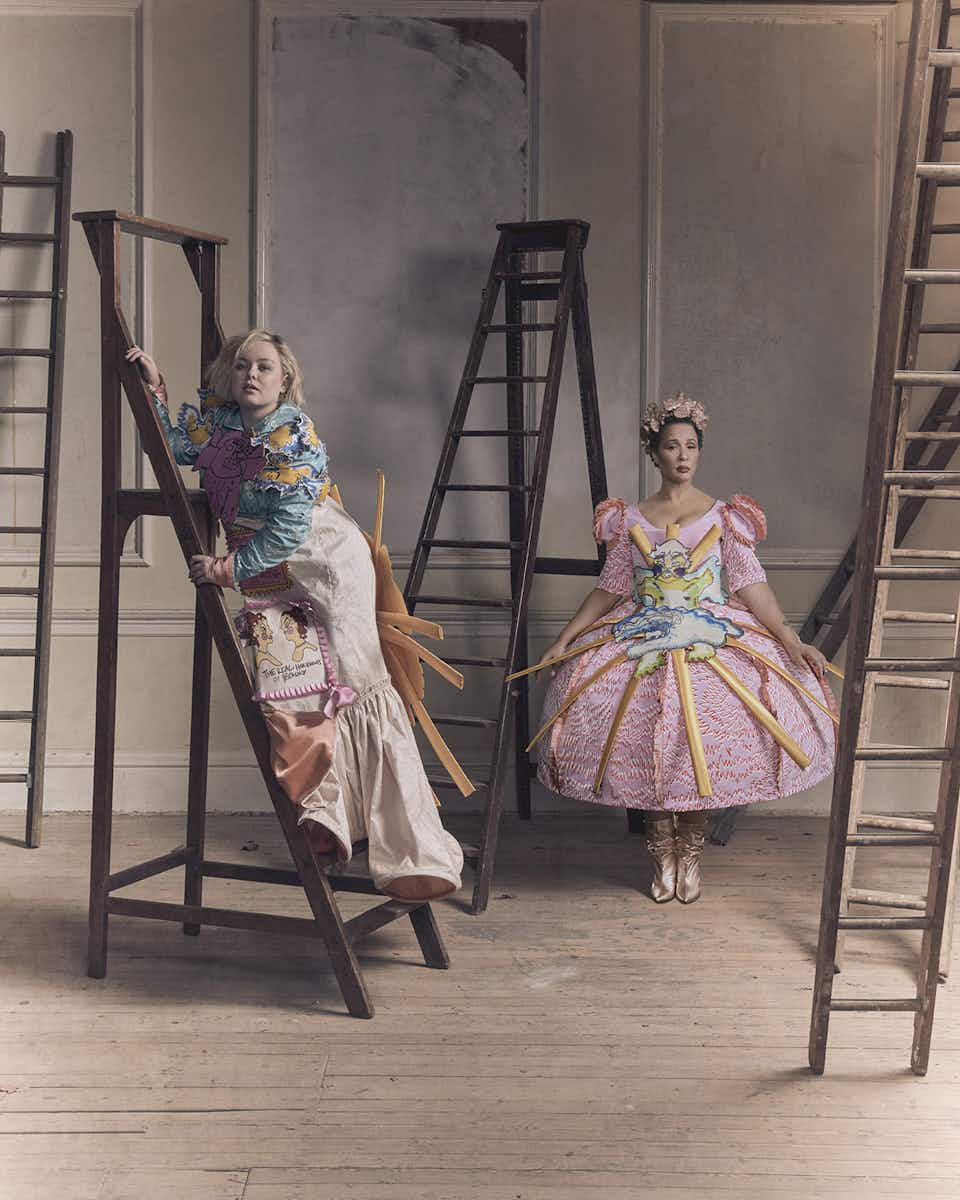 Fostering Latinx visibility and representation is at the heart of Mendoza's rich and dynamic work, which has lost none of its high spirit against a bleary backdrop of Covid-induced lockdowns. You'd never guess that his path to becoming a designer began when, as a child, he made little capes and clothes for his Jack Russell.
Most recently, Mendoza dressed actresses Nicola Coughlan and Golda Rosheuvel in some of his signature vivacious, feel-good pieces for a BFC x Netflix Bridgerton collab. The irreverent garments took inspiration from ​"the modern ways in which we interpret and receive gossip today," he explains, referencing Twitter, Wendy Williams and Real Housewives – each element of which he added to the pieces through illustration.
Ultimately, Mendoza is that rare thing in fashion: a designer who knows himself and works intuitively. He is deeply attuned to his references and uses them to put across the best version of himself through clothes, impervious to the spoils high fashion has to offer. As for the future, the designer hopes to look closer to home.
"I really just want to work on my own stuff," he says. ​"I don't want to just be a designer, I want to be an artist, too. I've been working on ceramics alongside my illustrations, and I'd love to eventually work between Peru and London. It would be great to collaborate with artisans from there, pay them correctly and highlight the amazing work they're doing."


More like this