Fabian Kis-Juhasz's designs are like a prom night from hell
The Hungarian designer is cooking up a cauldron of frilly, frothy goods influenced by their love of horror, while simultaneously fighting for trans rights in their hometown.

It might sound cheesy, but Fabian Kis-Juhasz has wanted to get into fashion for as long as they can remember: ​"I have full line-up sketches from when I was eight years old!", they say. Now some 20-years later and the designer's cute-but-creepy, high femme-from-hell designs resemble the lovechild of a B‑horror film obsession and a childhood spent in post-Soviet Hungary – with a bright pink bow on top.
Kis-Juhasz initially got their style kicks at high school in Budapest, where they enrolled onto a leather design programme that taught the traditional techniques and craftsmanship of garment-making. But it wasn't until they were 18 and moved to London to study BA Womenswear at London College of Fashion, that they learned the risqué tropes present in their frilly, frothy designs today – all ruched detailing and theatrically layered.
"It was a super industry and a production-focussed course, but I learned a lot," the 27-year-old says. Then, a year later, they moved to the prestigious Royal College of Art, completing an MA in womenswear design. ​"That's where I really found my voice in what I wanted to make and say with my work."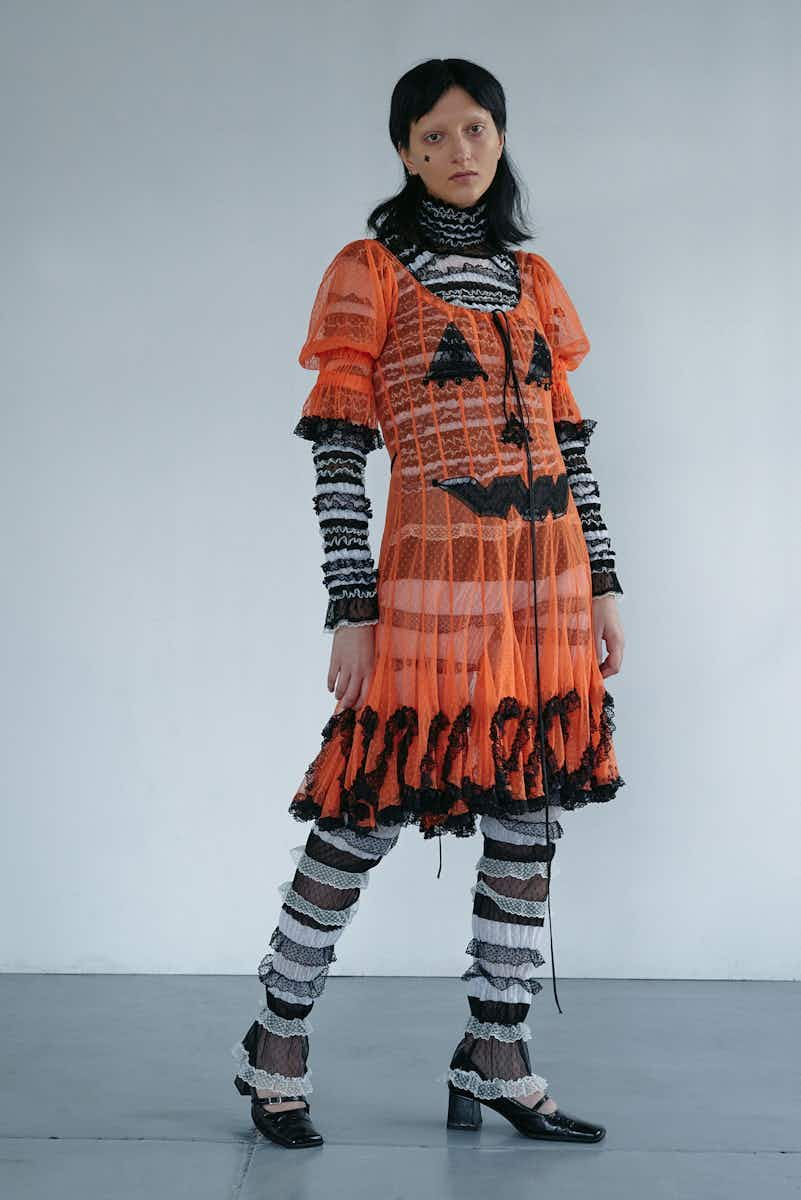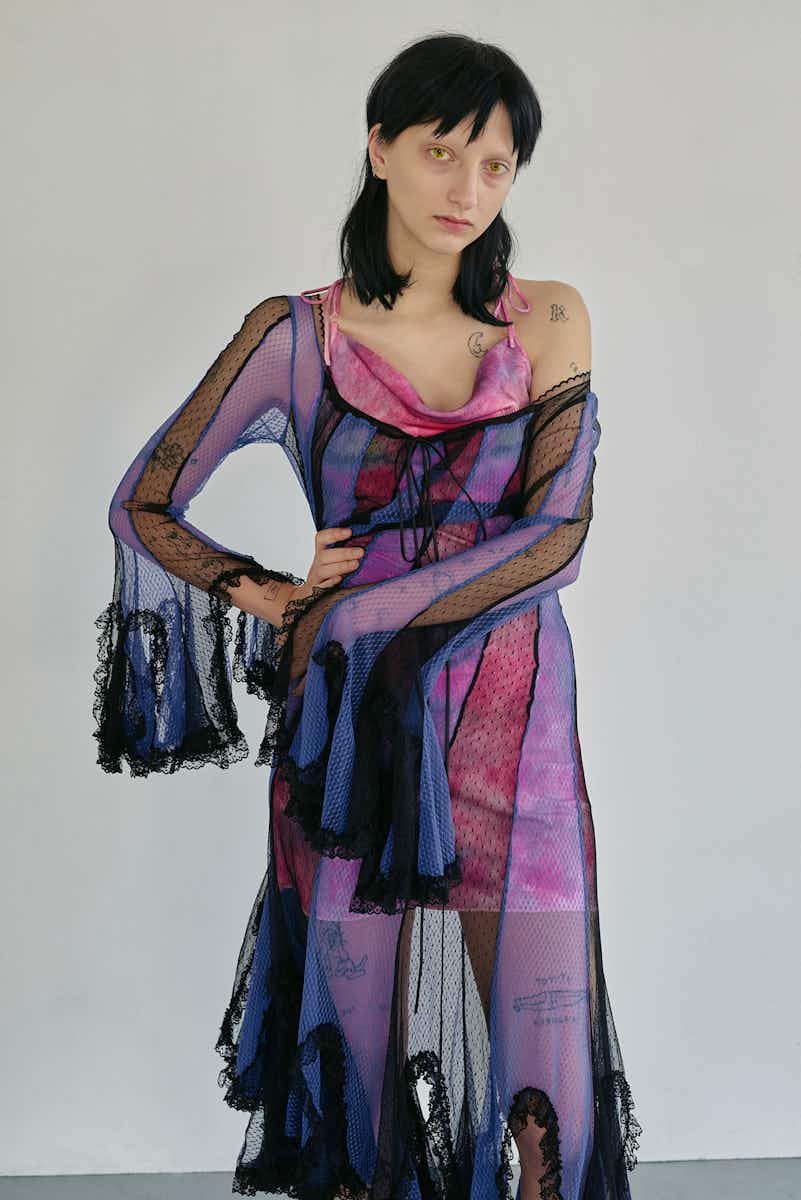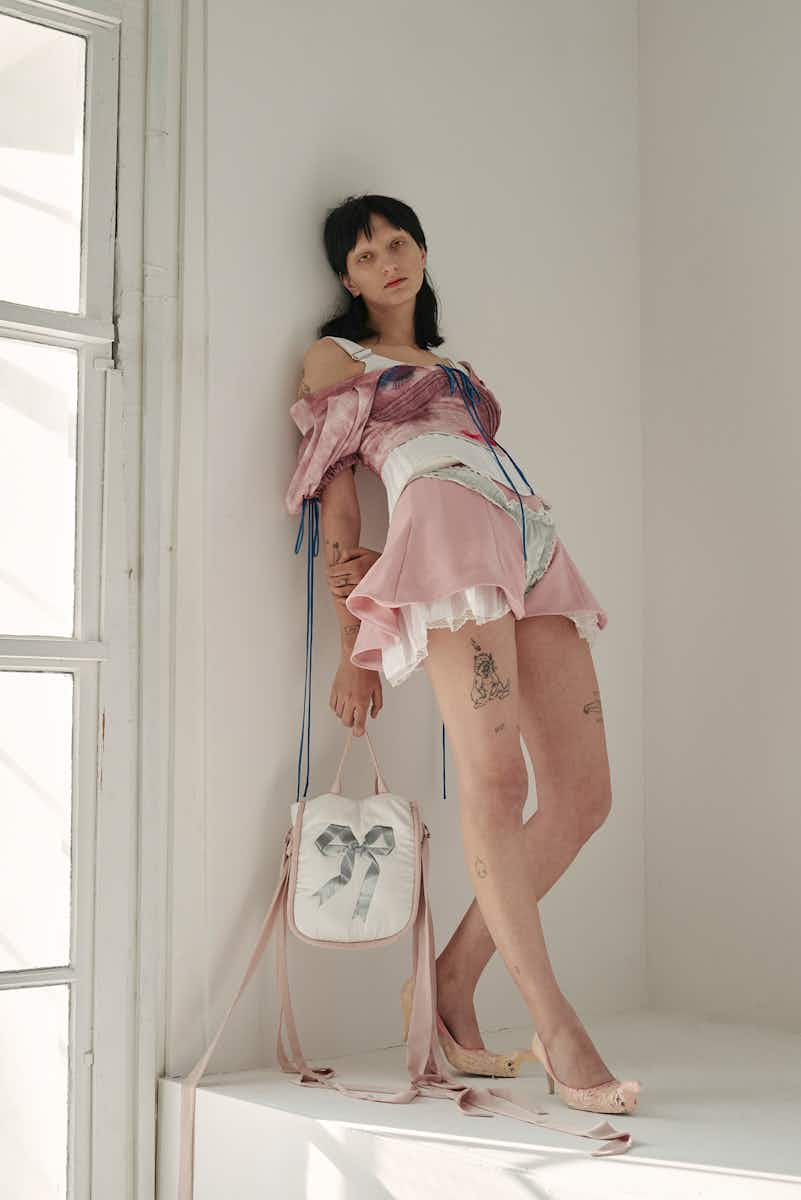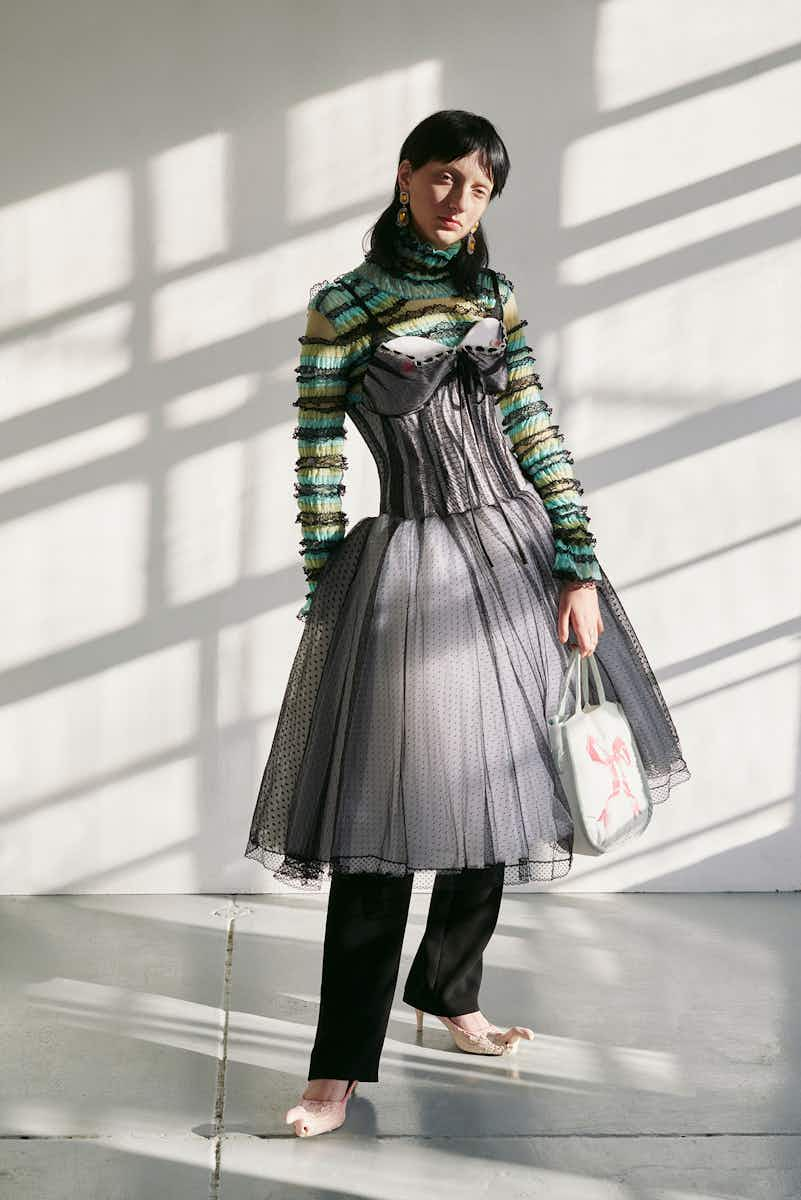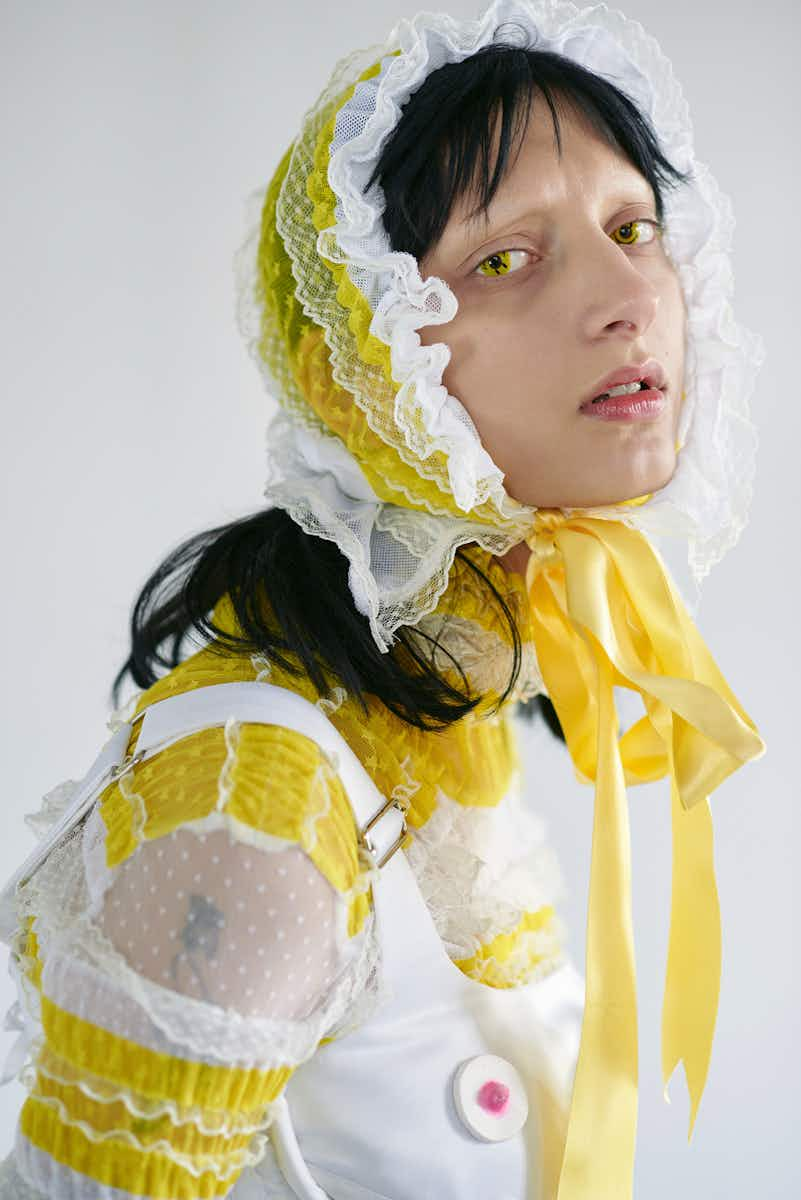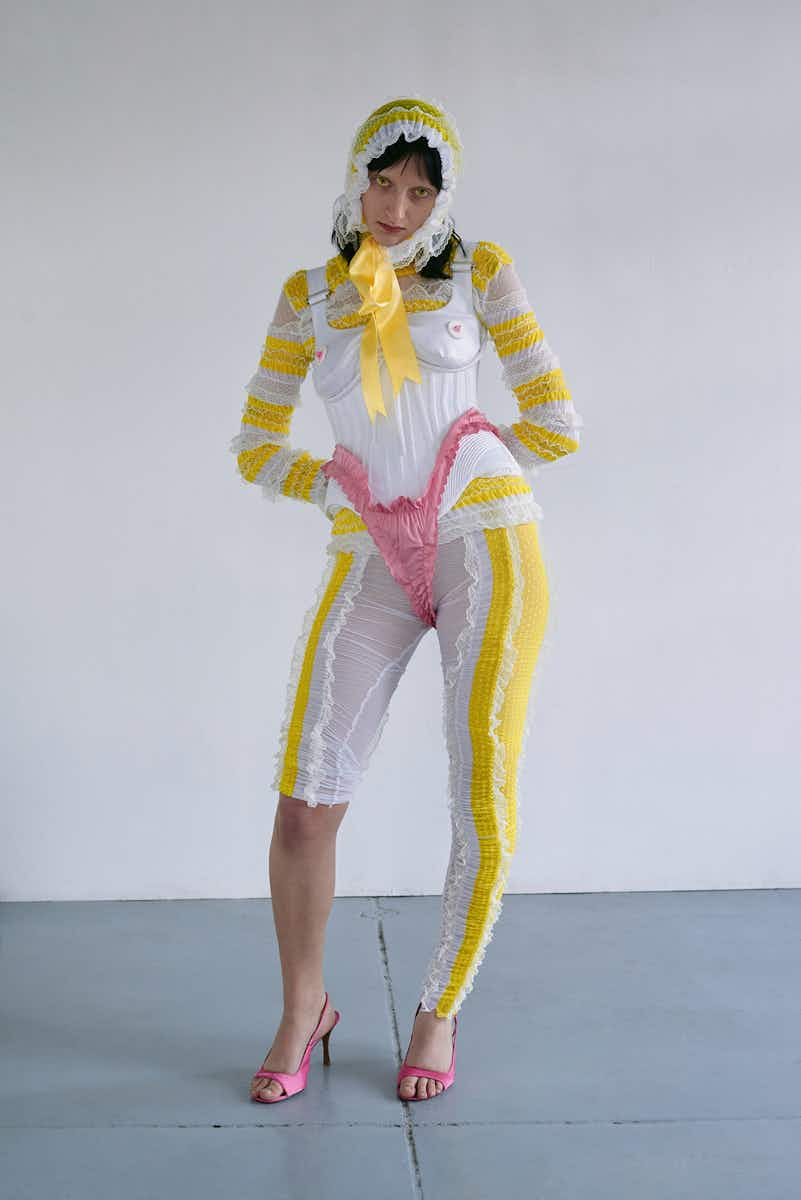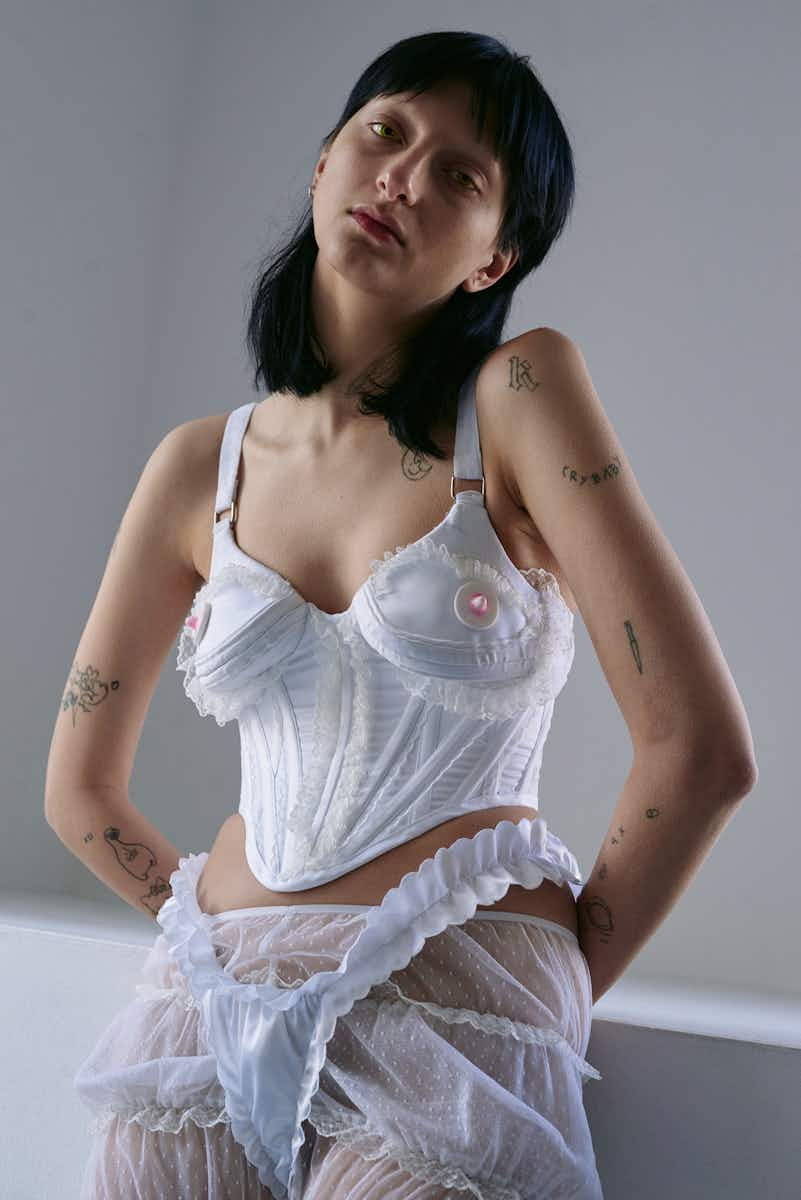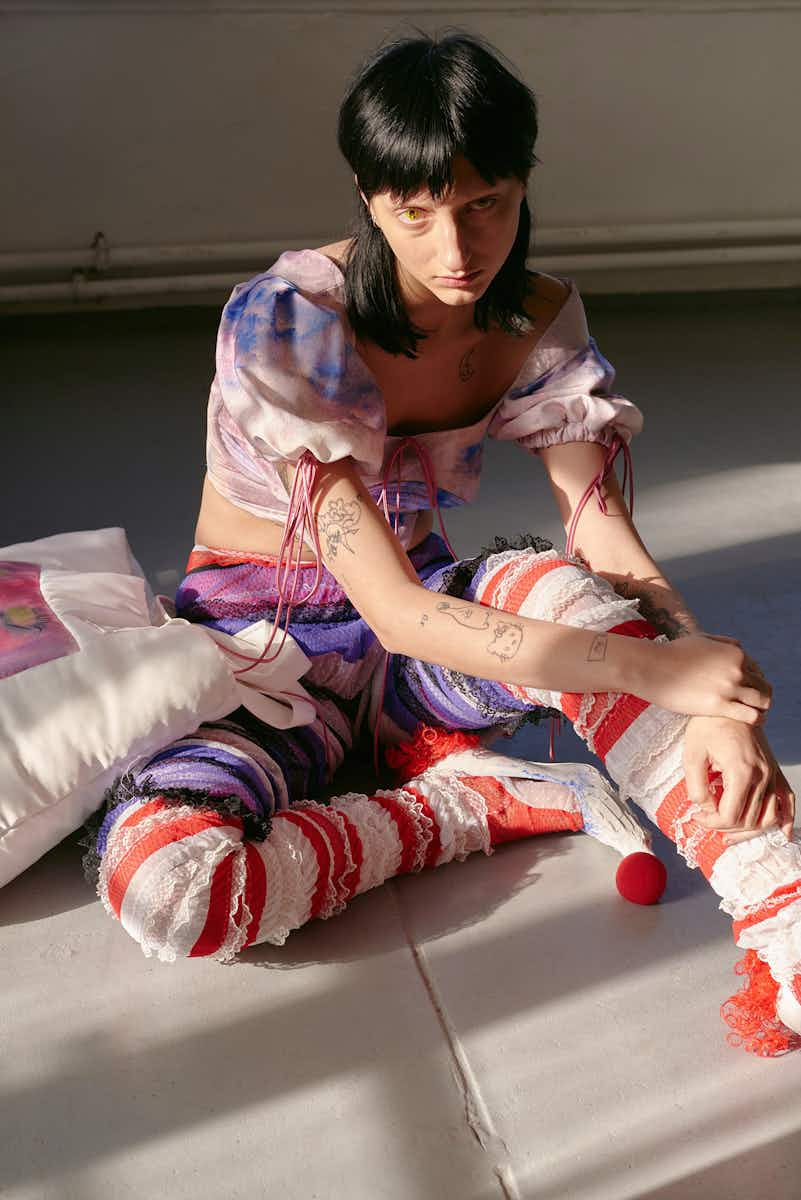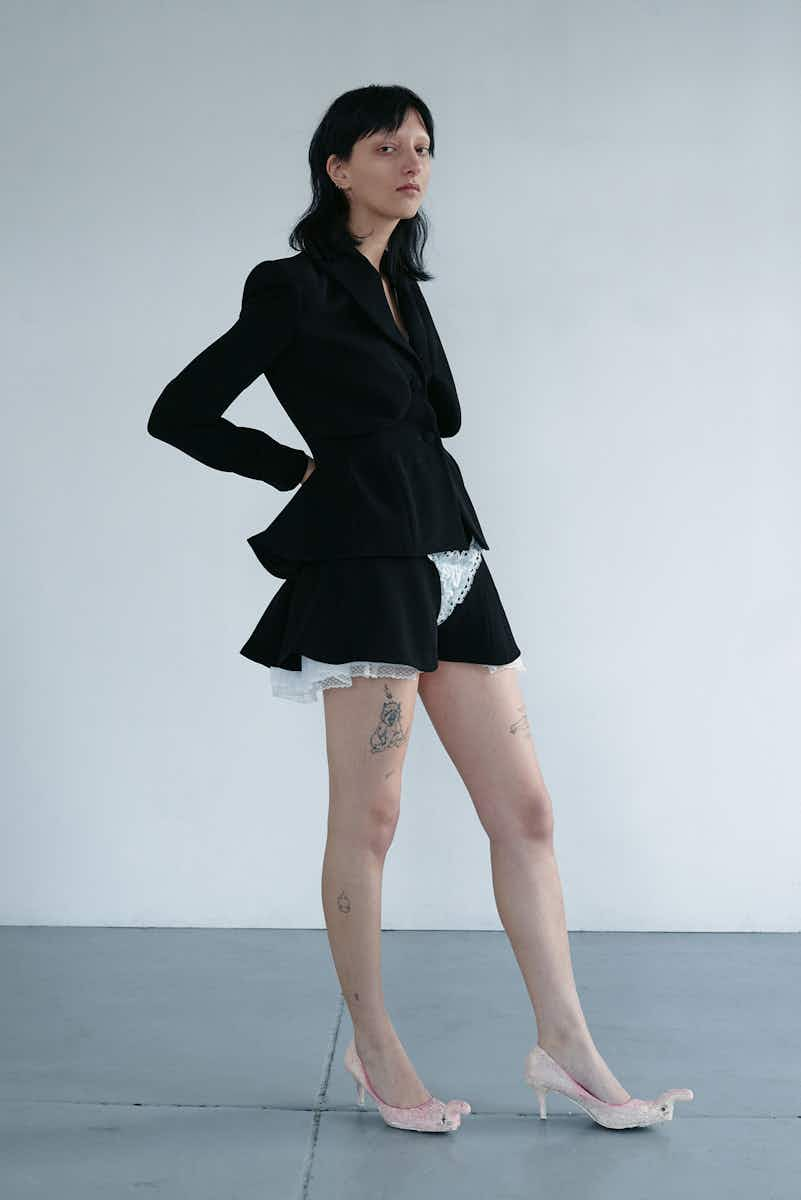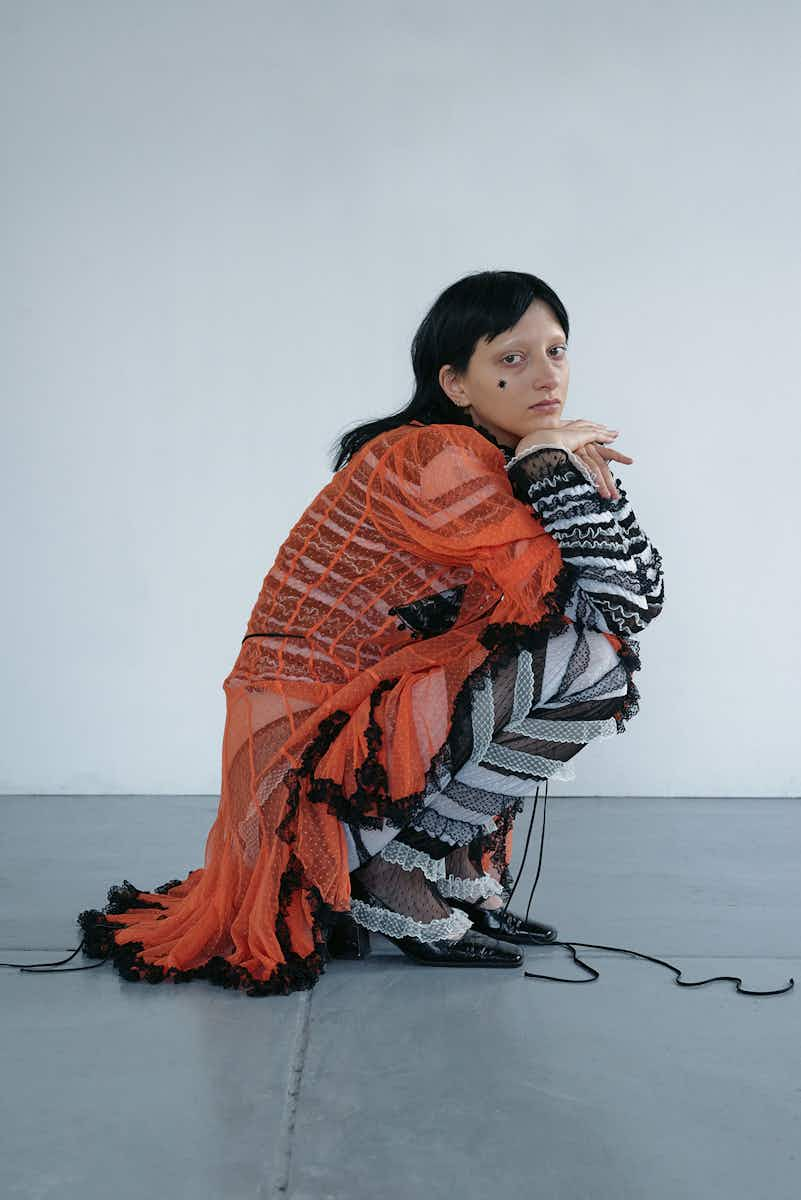 Kis-Juhasz hated growing up in post-Soviet Hungary. They felt it was a ​"grey and bland place", far-removed from the electrifying, high-octane music videos and shows they'd watch on MTV. ​"I wasn't directly influenced by [my hometown]," they add. ​"None of the cute stuff I saw on TV was available there." In turn, this drove the designer to look deeper, to the riotous underground nightlife scenes of Budapest and beyond.
In the summer of 2020, a pivotal, backwards step in the fight for trans rights was implemented in their hometown. As a result, Kis-Juhasz felt it more important than ever to fly the flag via their brand. The Hungarian government announced Section 33 last year, meaning trans people could no longer have their gender identity recognised by law – a devastating blow for the Eastern European country's trans community, and Kis-Juhasz, who identifies as trans/​gender non-conforming.
So out of the darkness comes the designer's fantastical dream-like pieces, Suspiria-inspired nightmares splattered with wedding cakes, and highly-textured bodysuits worn under printed, nightgown-like dresses and ruffled tights.
Indulging in all things pink, the designer explains their desire to find a correlation between an ​"overwhelming sense of femininity and things that are a bit scary," delving into feminist theory to better understand their transition. ​"My work and personal interests are so intertwined, it became a means for me to work through my relationship with my own gender identity," they say.
Like a prom night from hell, Kis-Juhasz's latest collection transcends traditional visual codes of femininity in womenswear, distorting classic shapes like the corset, sticking a nipple on its exterior and flirting with original function and meaning. A titillating feast for the eyes, the designer's shift in focus has changed somewhat since their graduation. ​"I used to be really big on making statements and using direct references, but my outlook has changed a lot," they say. ​"There's a lot of performative activism in fashion, and I don't want to add to that."

More like this