Burberry hits the great outdoors

Fashion news of the week: Asics and Dime channel Y2K minimalism, Givenchy drips out Taeyang, Slawn takes over Flannels, Nasir Mazhar shares dates for his seaside art outing and Burberry takes a walk on the wild side.

Burberry brings blankies, big boots and Tyrone Lebon together in its vision of Britain today
There was a lot riding on Daniel Lee's appointment as creative director of Burberry, and yet, the Yorkshireman has already reignited the brand with a hearty vision of contemporary British identity. Aside from spinning the colour wheel on the brand's signature tartan, he's reintroduced the Horseferry logo and peppered his first two collections with nods to the old mills and factories behind the house. For this campaign, there's plenty more where that came from.
Walks along the ancient columns of Giant's Causeway? Check. Smouldering stares across the Isle of Skye's undulating slopes? Double check. Clad in only the densest woollens and failsafe gabardine coats (a brand signature born in wartime Britain), a host of happening faces including artists Kesewa Aboah and Faye Wei Wei put kilts, stockings and argyle knits to the test before photographer Tyrone Lebon's gritty lens. Note the local cow lounging hillside. Big serve.
Sure, Britain can be dire at times, but there's a lot to be said for its humour, resilience and unique style, all of which Daniel Lee channels here. We're calling it the chicest wardrobe for wholesome hiking getaways yet. Gail-force winds or cosy pubs, this is how to do it.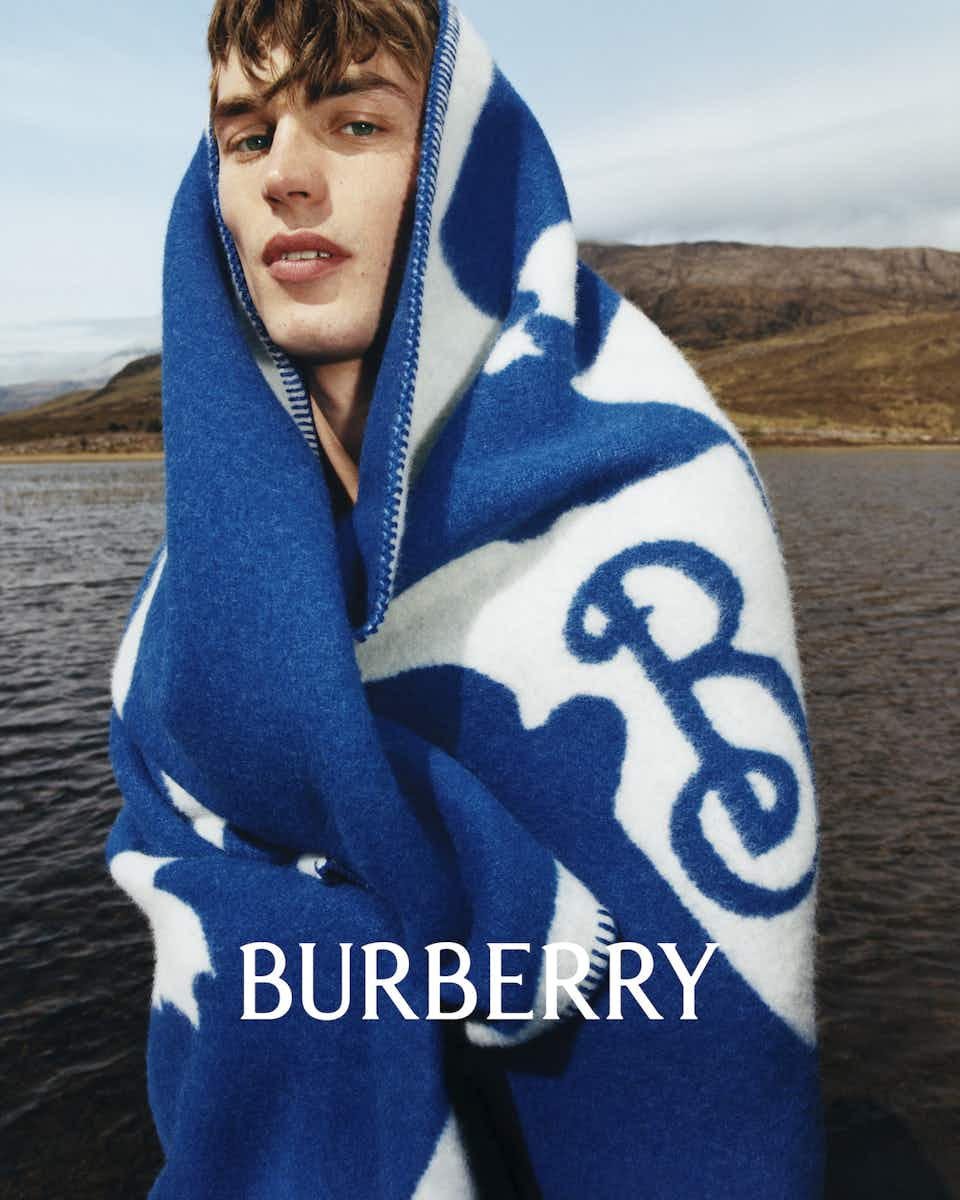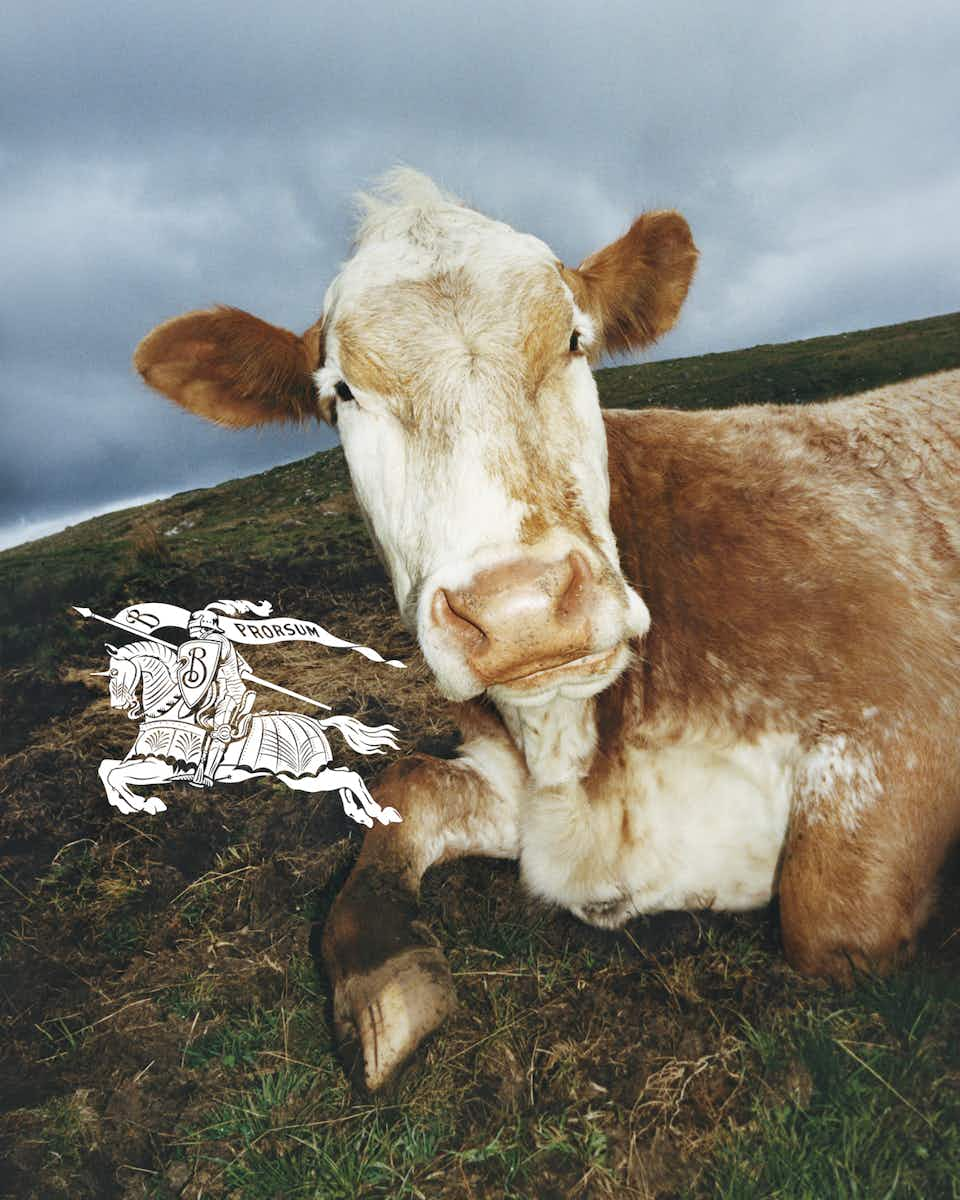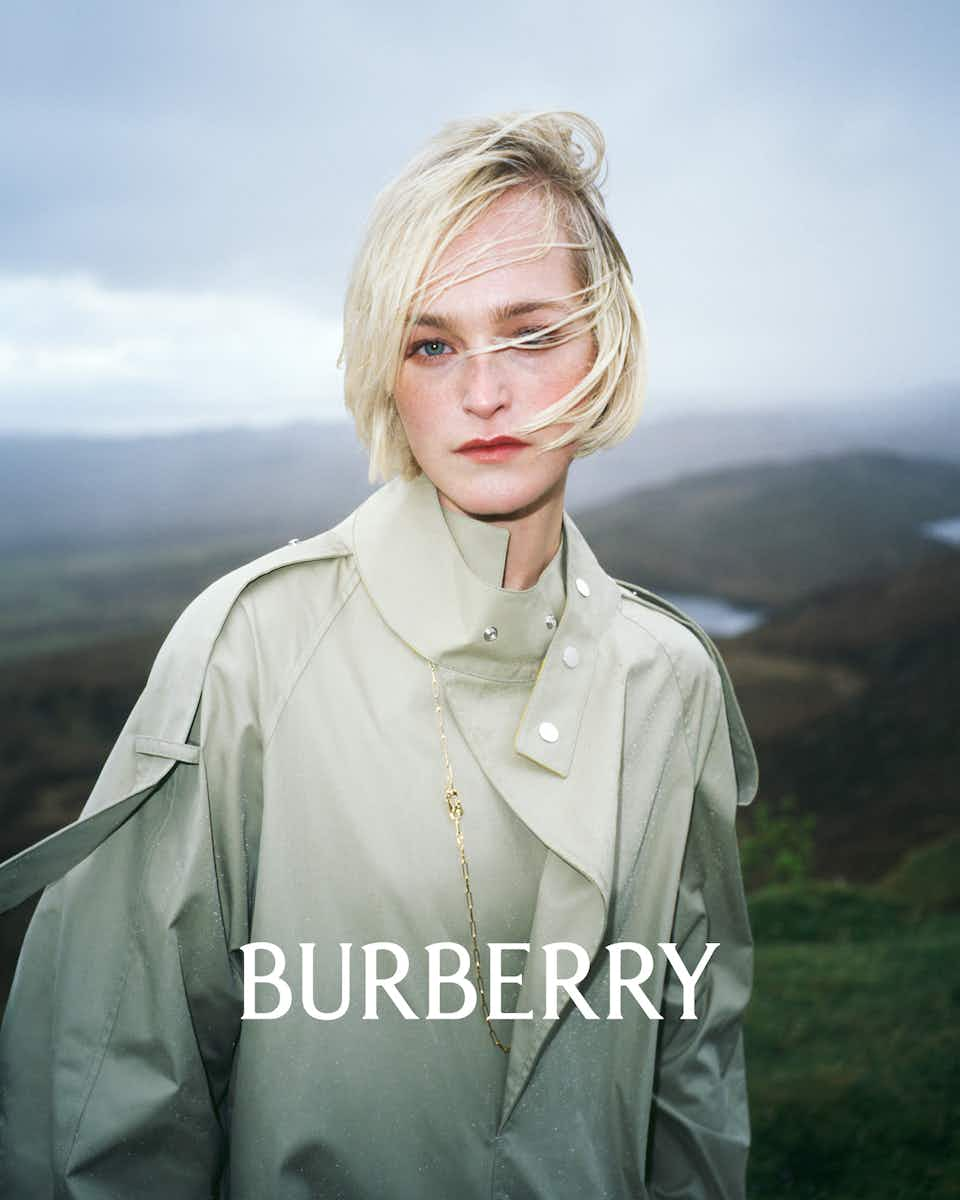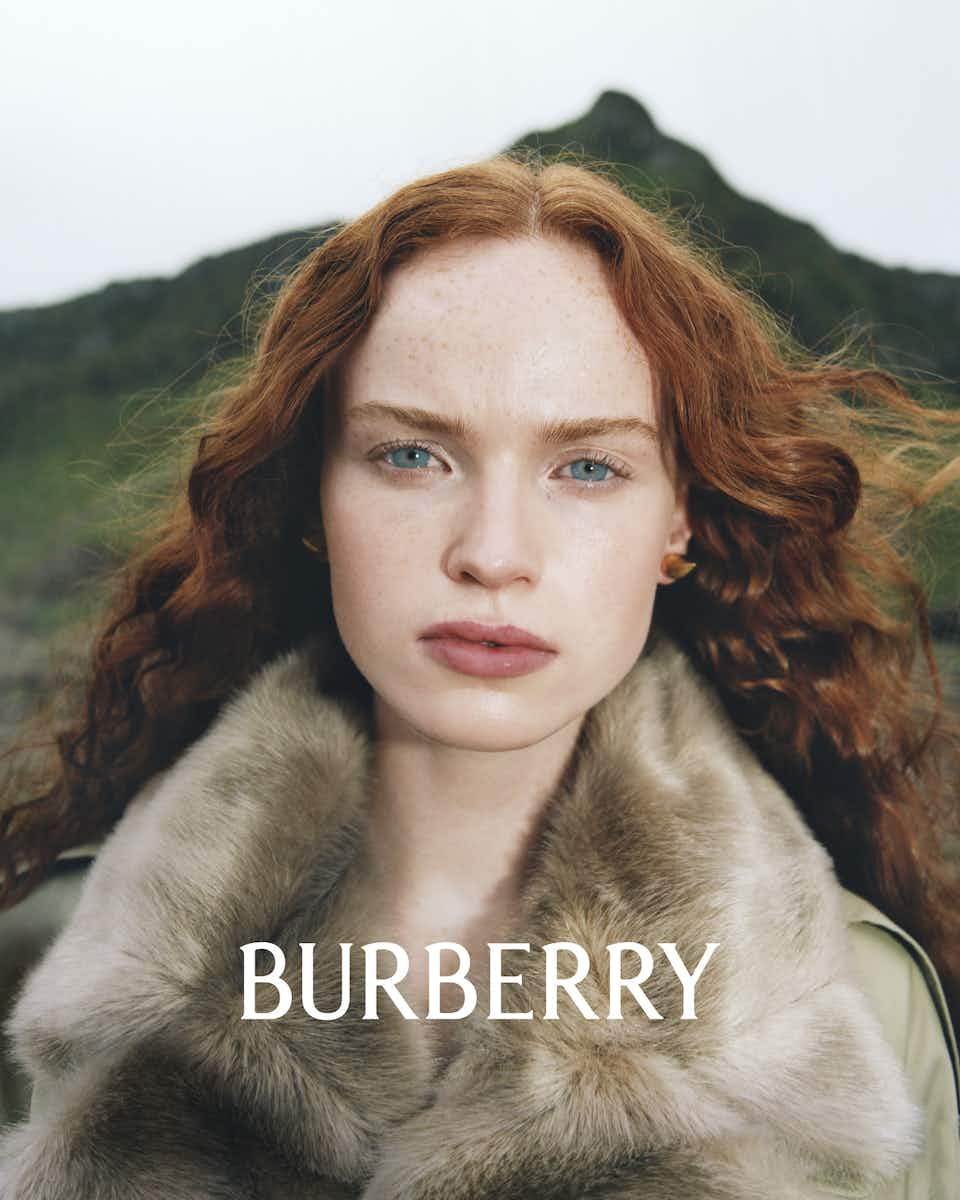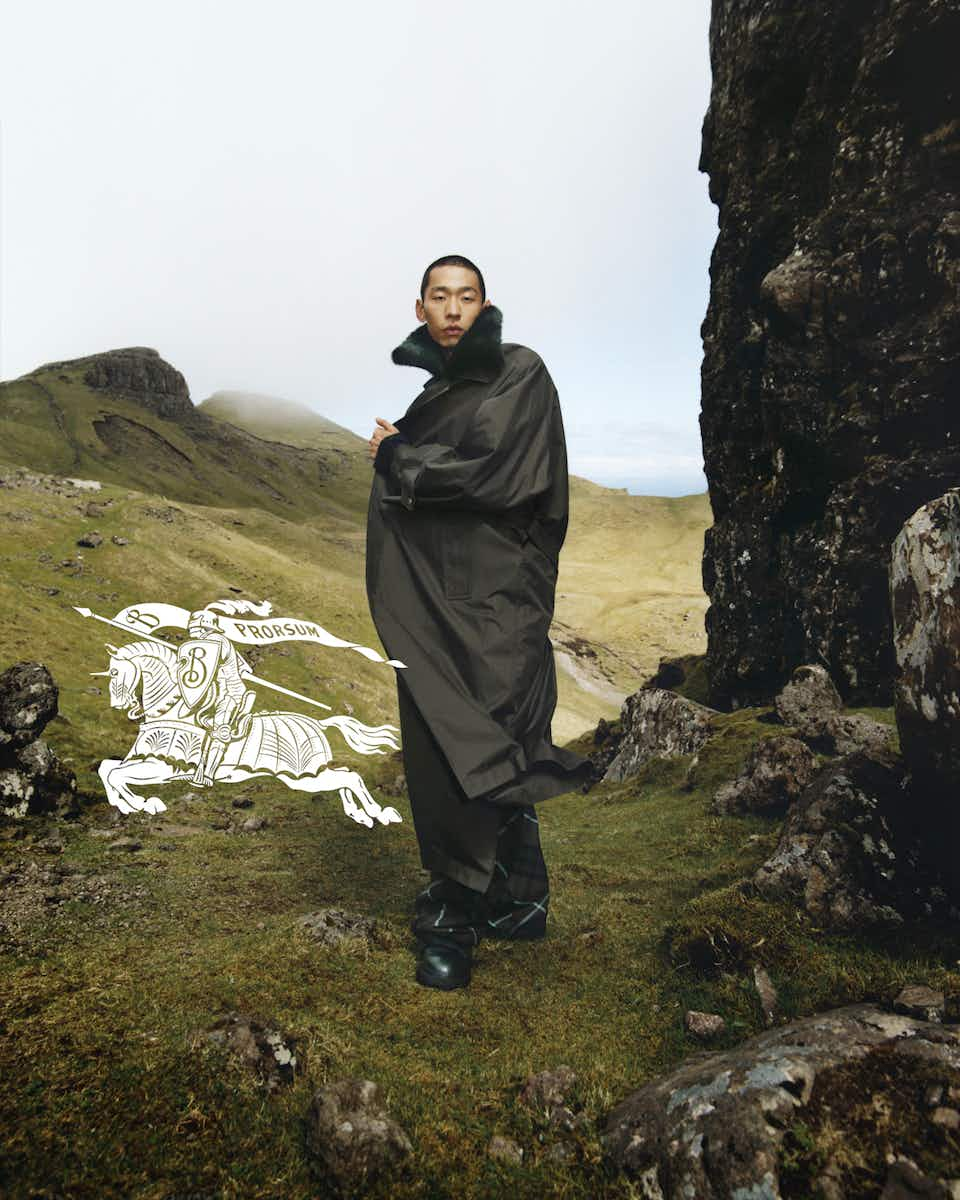 Andreas Kronthaler and Juergen Teller deliver a heart-warming homage to Dame Viv
It feels like only yesterday we were watching Vivienne Westwood dismantle the very foundations of this often wretched island. Whether she was out on the streets wielding megaphone and placards, driving a tank to David Cameron's Oxfordshire constituency or blessing the runways with ingenious contortions of tweed, tartan and mini-crini, Westwood left an indelible mark on fashion and wider culture alike.
Despite leaving a gaping hole in Planet Mode in her wake, her widower and creative companion Andreas Kronthaler has been busy keeping her spirit alive. And where better to start than where it all began? Get in loser, we're going to the old village of Tintwistle!
Yes, for the label's latest campaign, Kronthaler enlisted a motley crew of supermodels and Westwood descendants, orchestrating a glorified field trip to the hometown and house Viv was raised in. Lensed by long-time collaborator Juergen Teller, the campaign follows the likes of Westwood's granddaughter Cora Corré, mid-'80s muse Sara Stockbridge and brother Ben Westwood between pebble-dashed sheds and garden pillboxes. Showcasing the latest collection of kilts, woollen panties and behemoth millinery – aired on the runway just last March as a tear-jerking ode to the Queen of Punk – the campaign reminds us just how big Westwood thought, and yet how grounded she remained.
Teller's matter-of-fact gaze works wonders in this sombre but optimistic shoot. ​"We ended the day at Vivienne's grave and took a few pictures there," says Kronthaler. ​"It felt very special to document this moment." Throughout the visit, Westwood's brother Gordon Swire documented the scenes on film while recounting memories of village life in the ​'50s, offering an intimate insight into the Northern-lass-turned-punk-extraordinaire's humble beginnings. See: tartan suits beside wheelie bins, ruched tulle gowns backdropped by football nets, an arresting portrait of Kronthaler in a satin blue bomber – talk about full-circle. Hats off to Kronthaler and co.
Like the looks? Get your hands on the soon-to-be historic collection, available online now at vivi​en​newest​wood​.com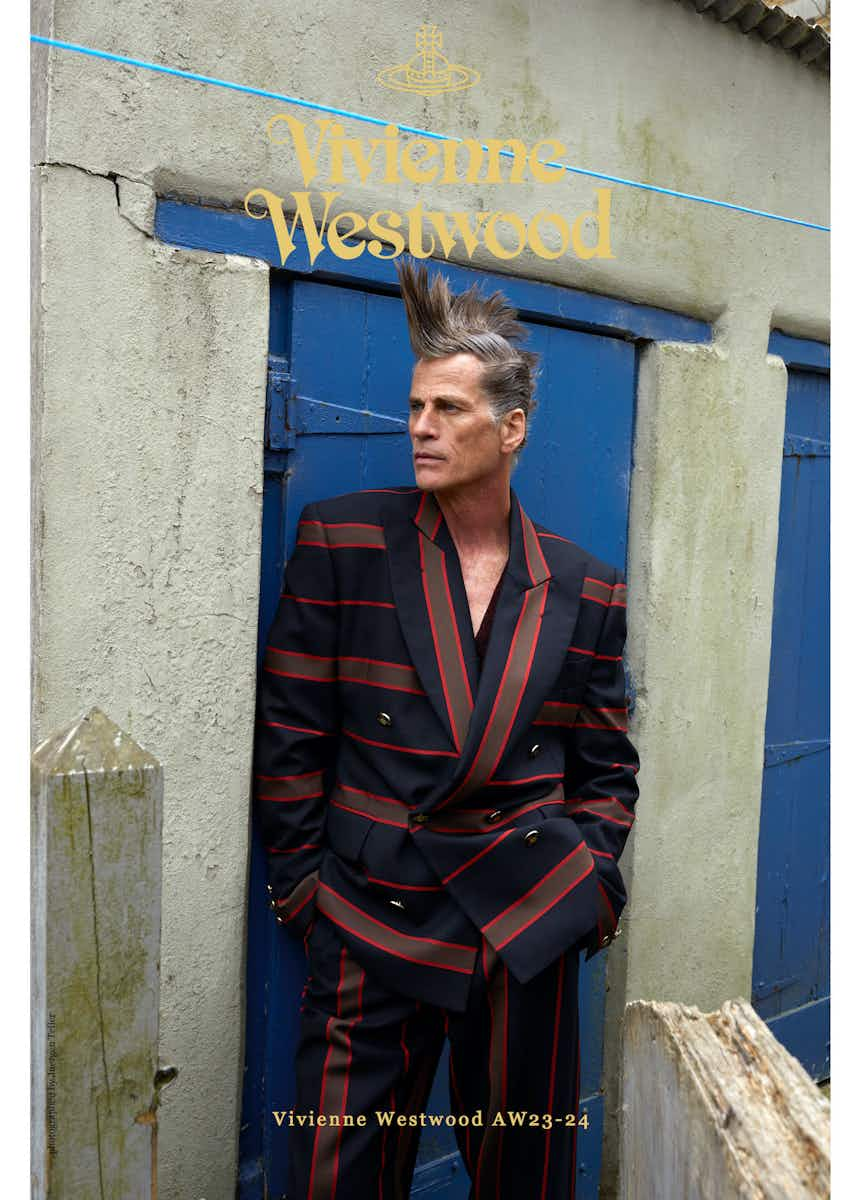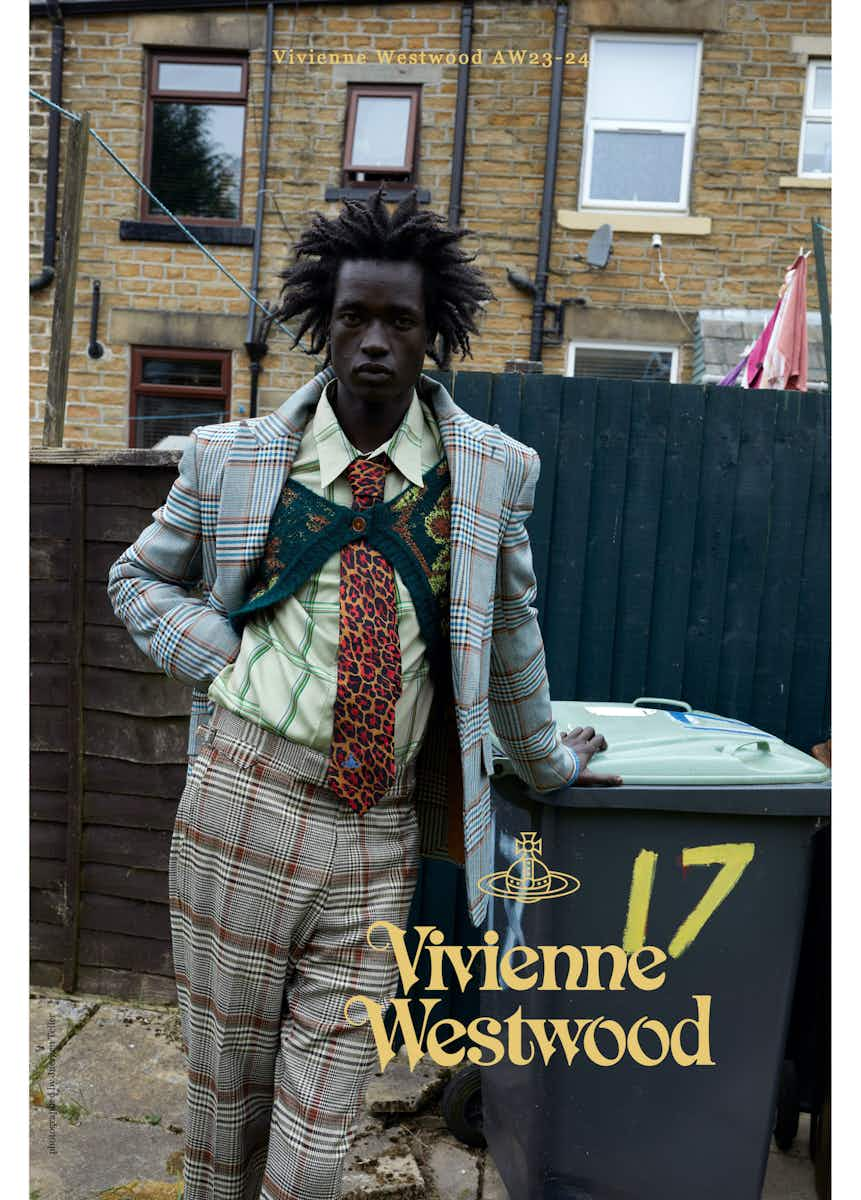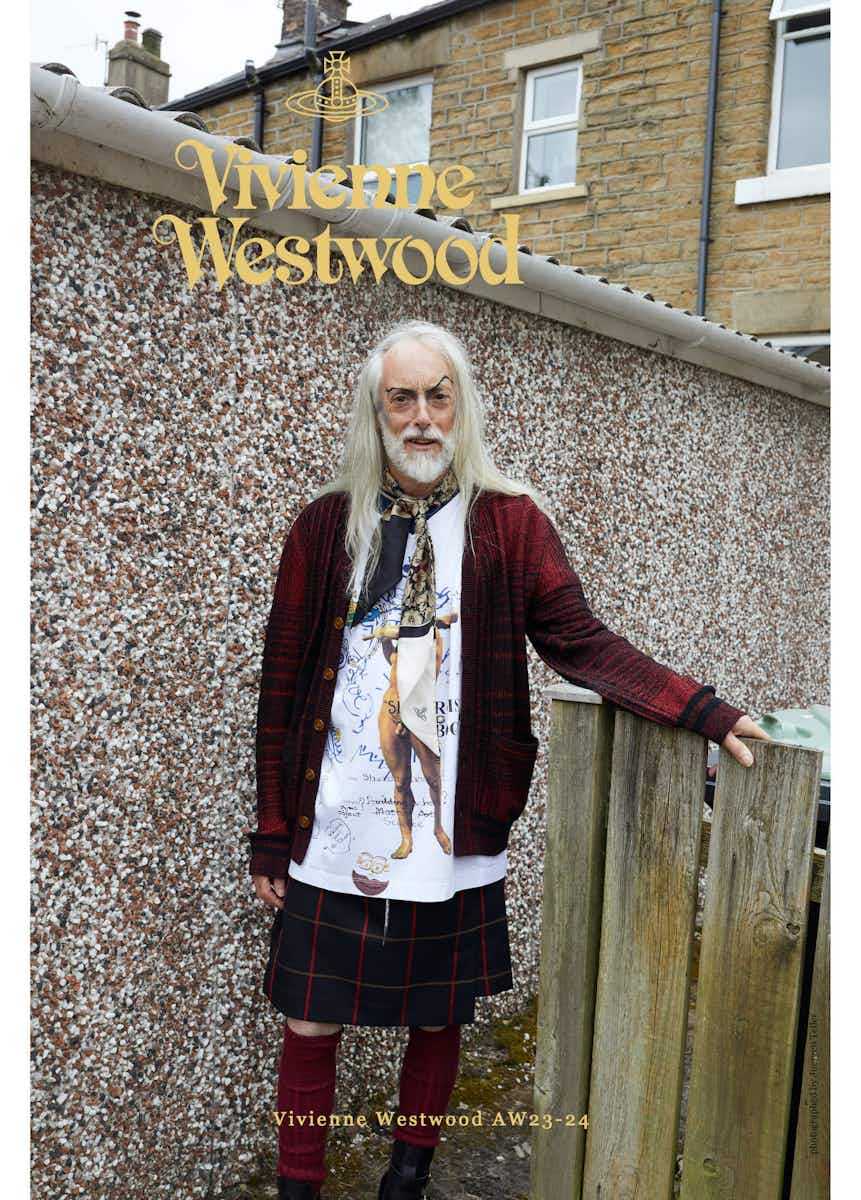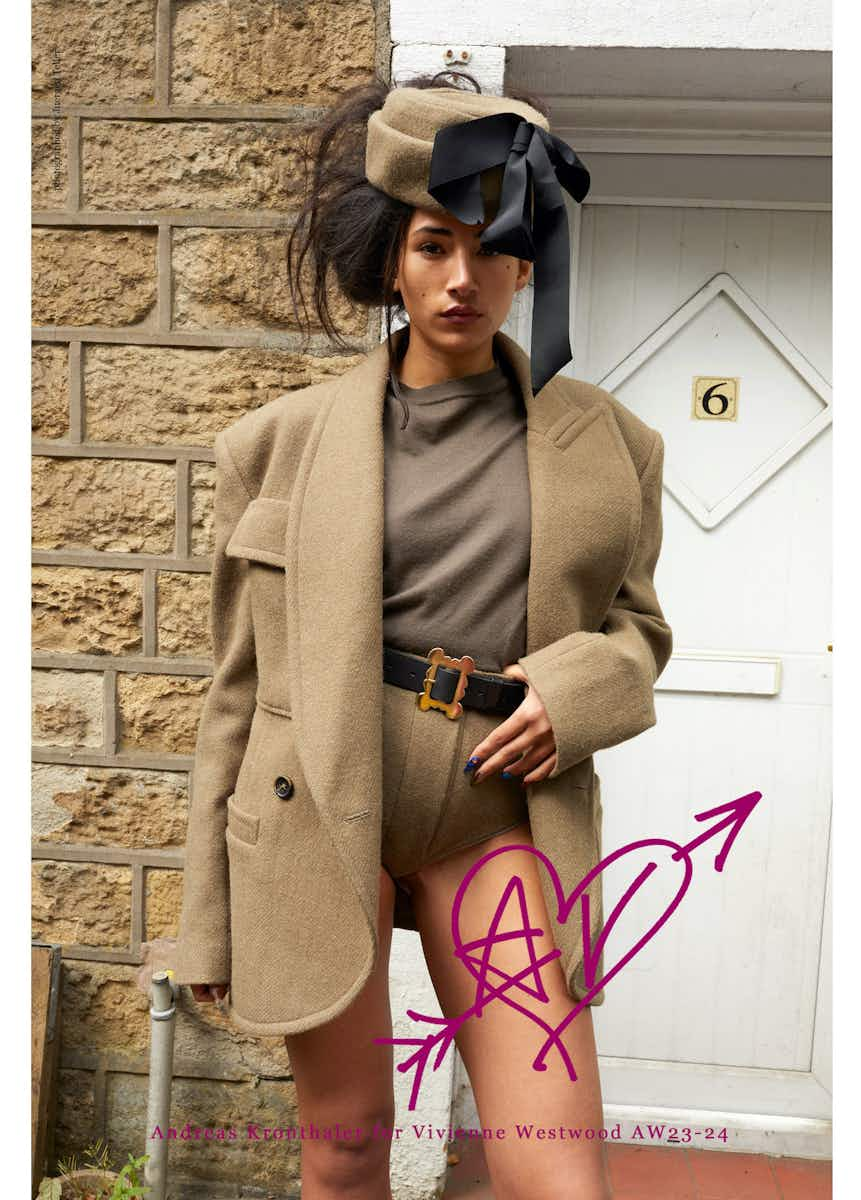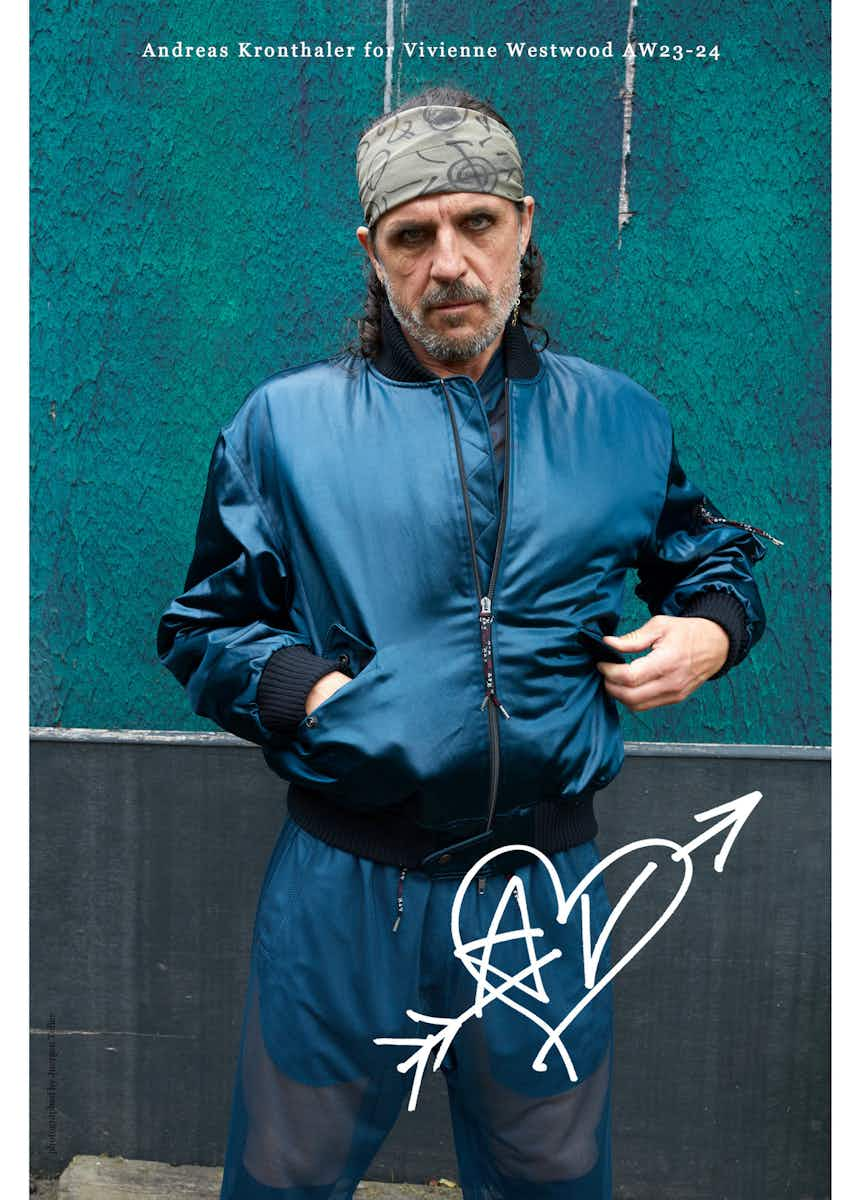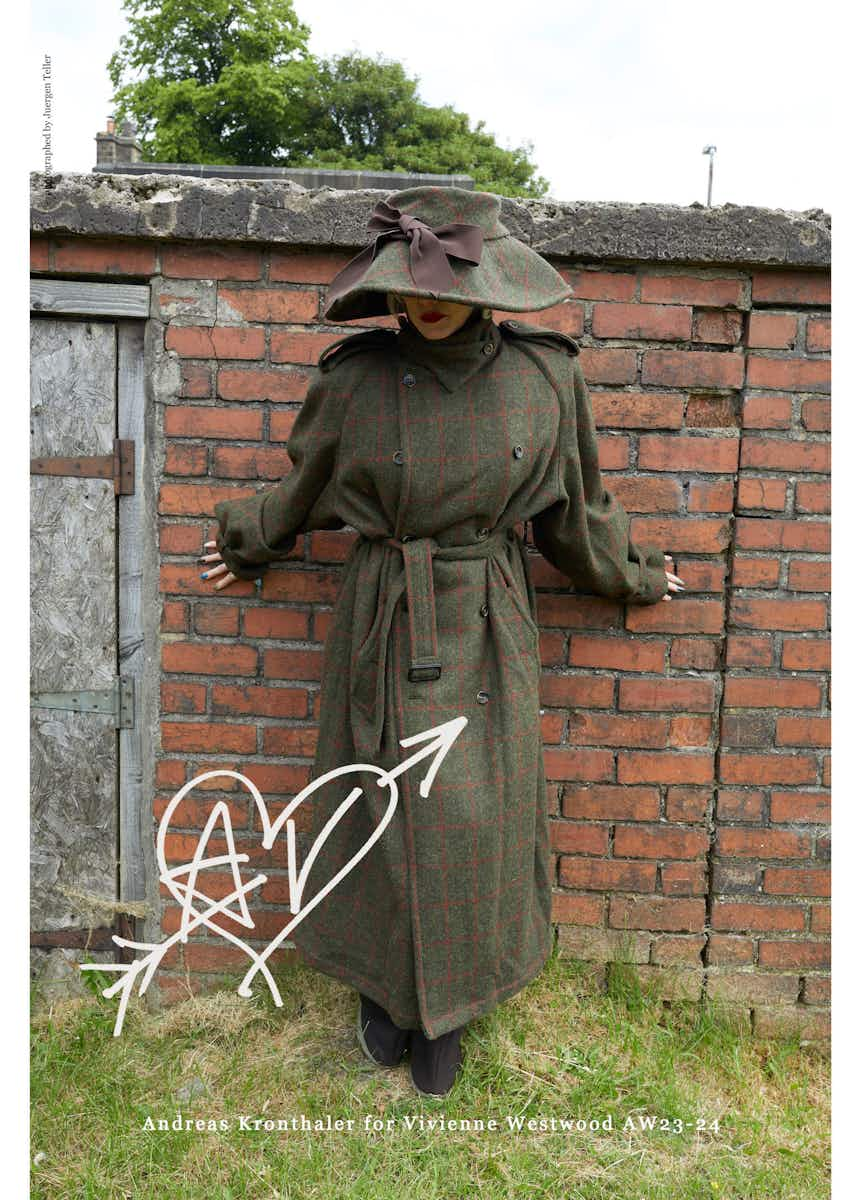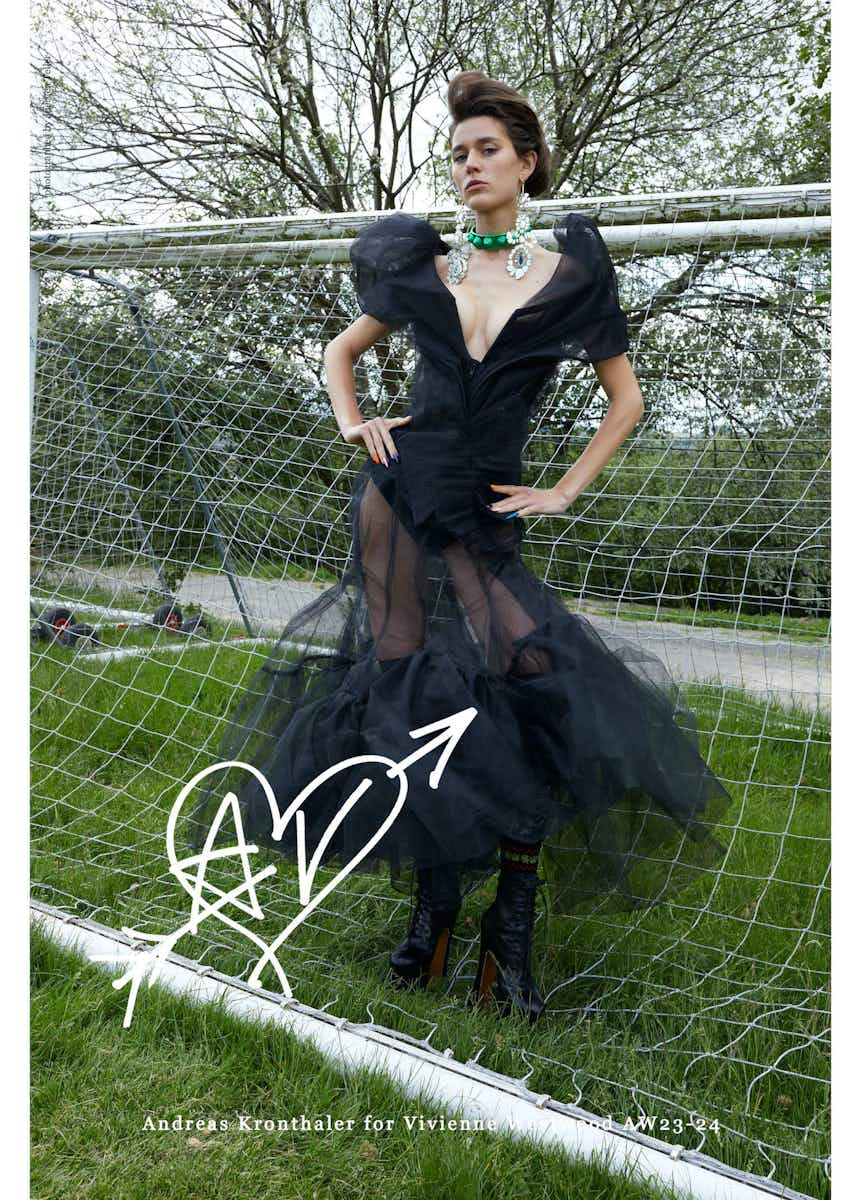 Montreal skate-crew-cum-label Dime puts its spin on Asics' blast from the past
Unless you've been living under rock, you might have noticed that Asics sneakers are fast becoming fashion's favourite footwear – especially those extra-noughties ones. First came the Kiko Kostadinov collaboration, ideal for scaling mountains or the Hackney Marshes; then followed the GMBH drop for Berghain and Adonis regulars. These days, though, it's more than just the fashion cognoscenti who want in. Little wonder, then, that Montreal's hill-bombing daredevils, aka Dime, are ditching their shredded Vans for a fresh set of Dime x Asics GT-2160s.
Hot on the heels of the Cecilie Bahnsen GT-2160 Mary-Jane-sneaker hybrids every fashion girly worth their salt was fawning over, these Dime delights are the less-is-more counterpart to complete your sneaker rotation. Kitted with an ombré front sole and dove-grey heels, the design comes with discreet branding that whispers IYKYK. A dime a dozen, they are not, so you'll want to set all 20 of your alarms for drop day. You snooze, you loose.
Discover the Dime x Asics GT2160 at dimemtl​.com/​c​o​l​l​e​c​t​i​o​n​s​/​d​i​m​e​-​s​u​m​m​er-23 now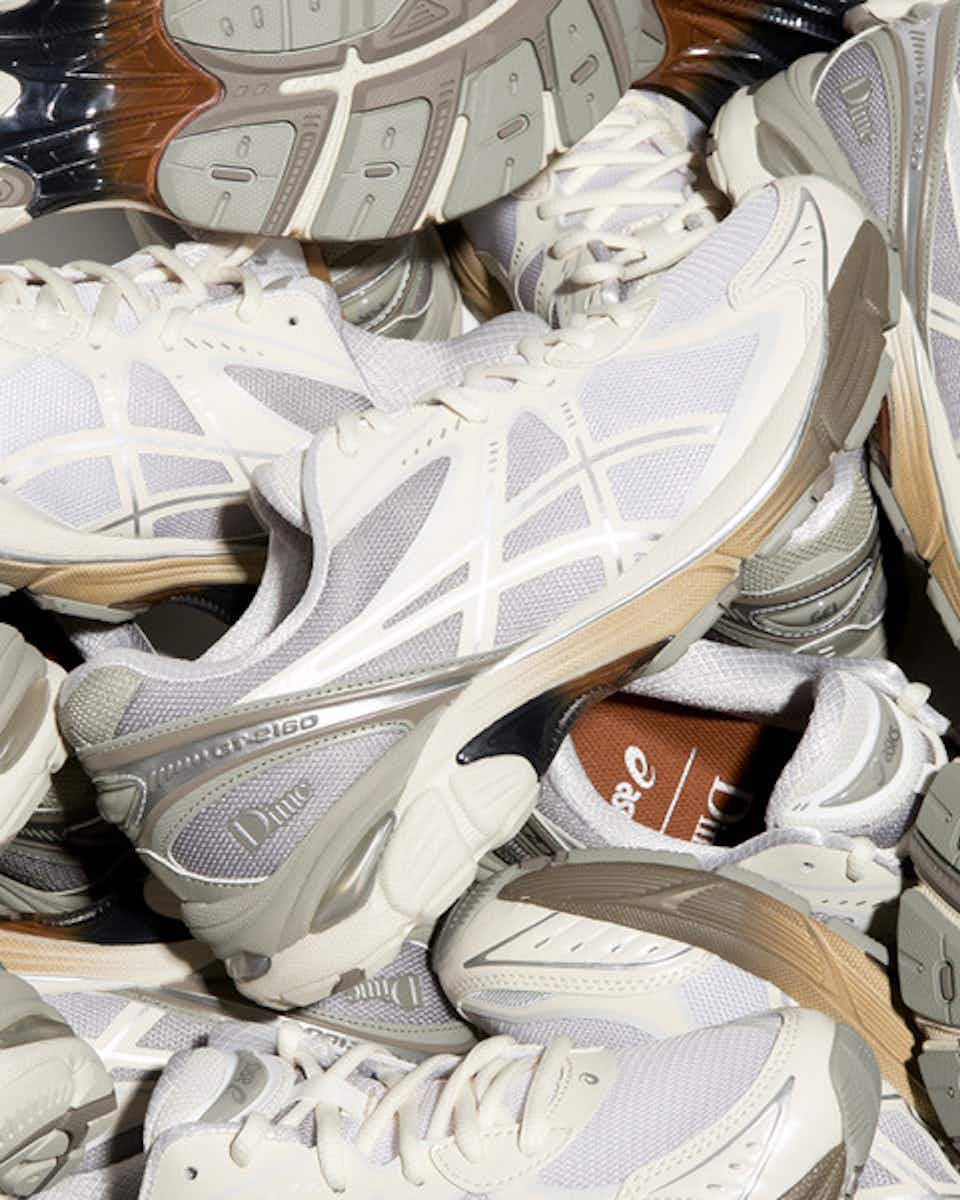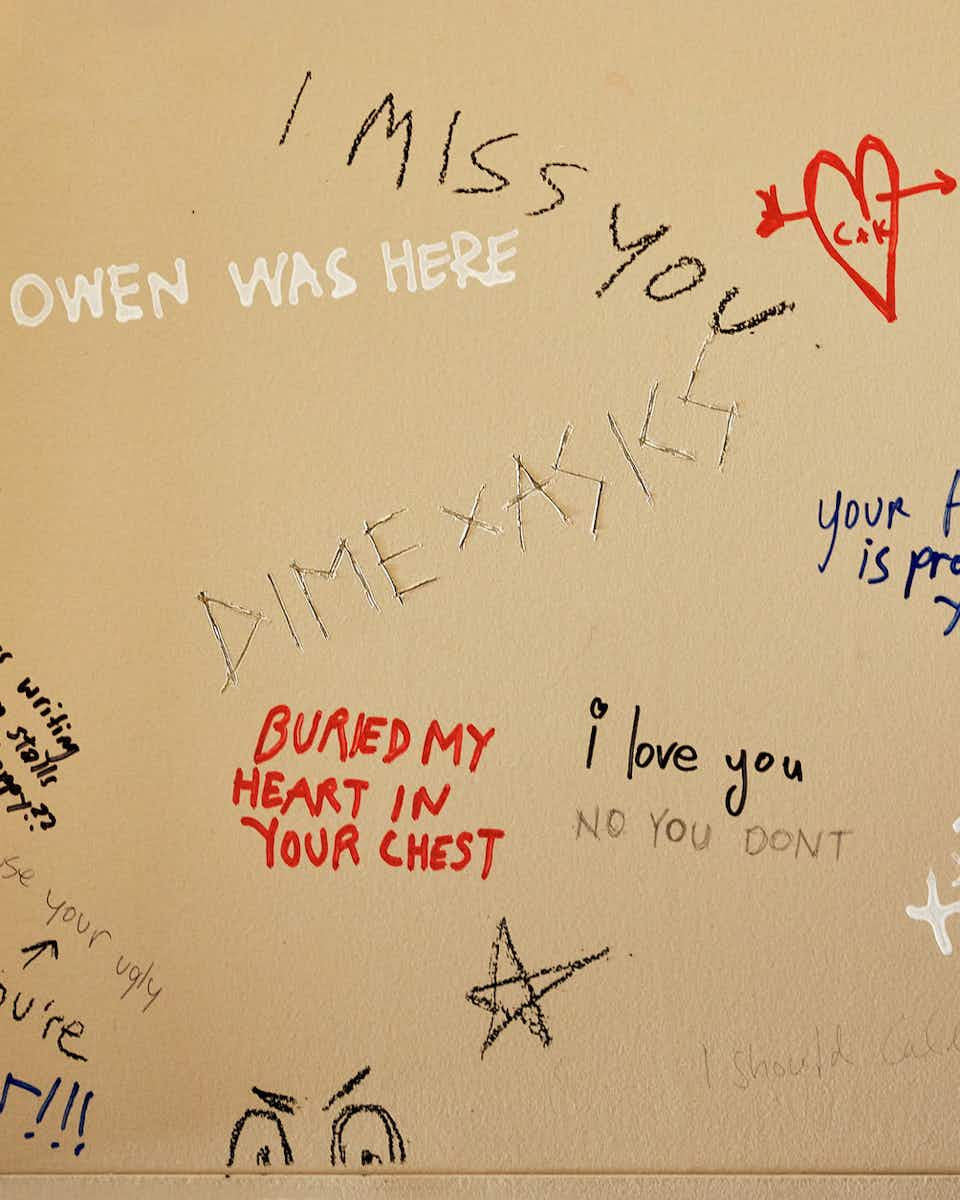 K-pop king Taeyang is Givenchy's posterboy for AW23
Having first announced Taeyang as its global ambassador earlier this year, now the former boy band heartthrob takes centre stage in a new campaign shot by none other than creative director Matthew M. Williams himself. Yes, Williams – who cut his teeth as an art director for Lady Gaga and Kanye West over a decade ago – has range.
"Taeyang is a friend," Williams says. ​"You can feel his presence: he has this easy, modern elegance and an edge." Indeed, this new muse perfectly encapsulates the trajectory Willams has taken at Givenchy. Taeyang is slick, looks great in couture tailoring and handmade feather vests, but he's also at home in boro denim, a specially distressed (and fixed) style of jeans originating in Japan.
This ain't Taeyang's first rodeo, either. The singer-songwriter collaborated with Fendi on a one-off capsule in 2017, and is often snapped at the shows. In fact, we're still reeling from the leather workwear getup he donned just a month ago at Givenchy's SS24 show.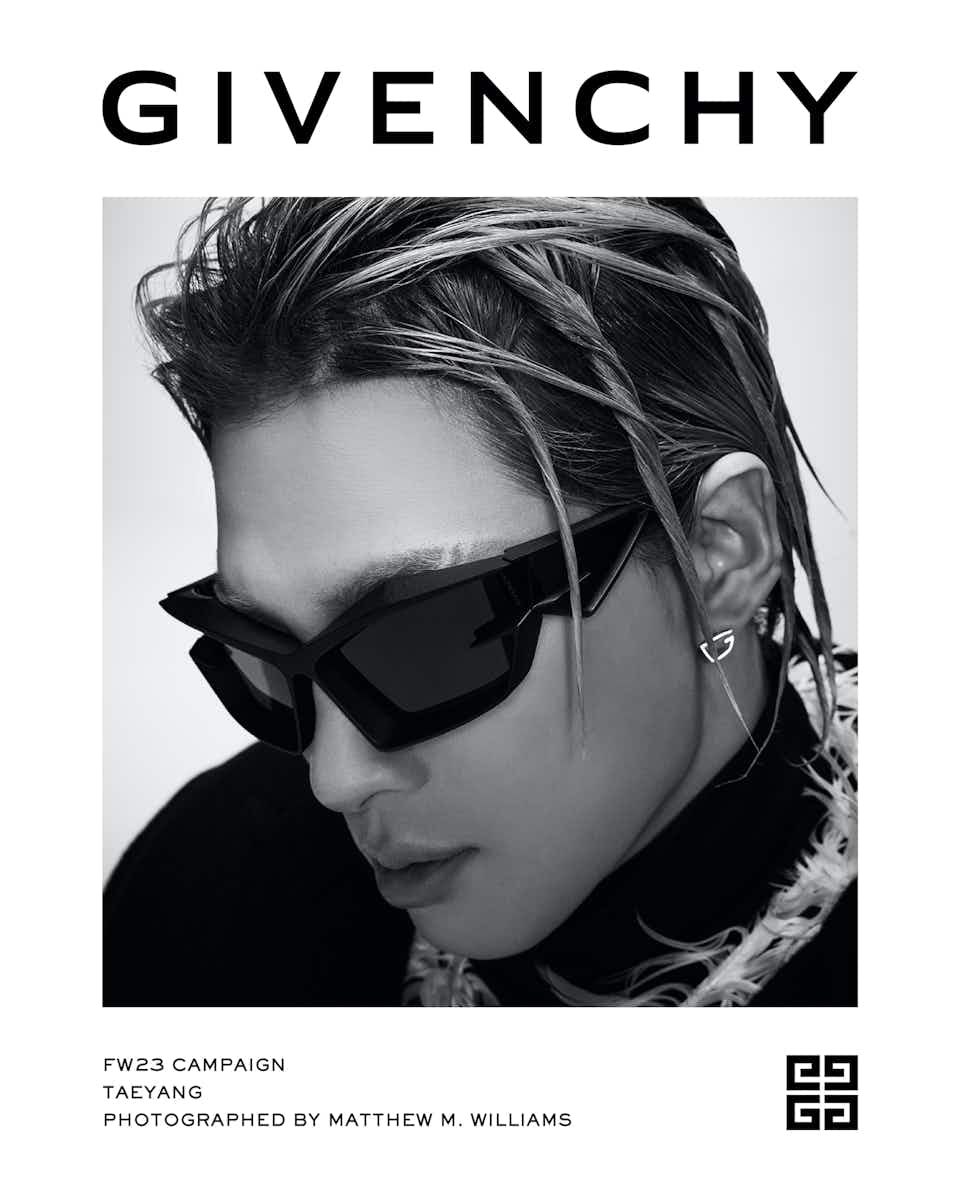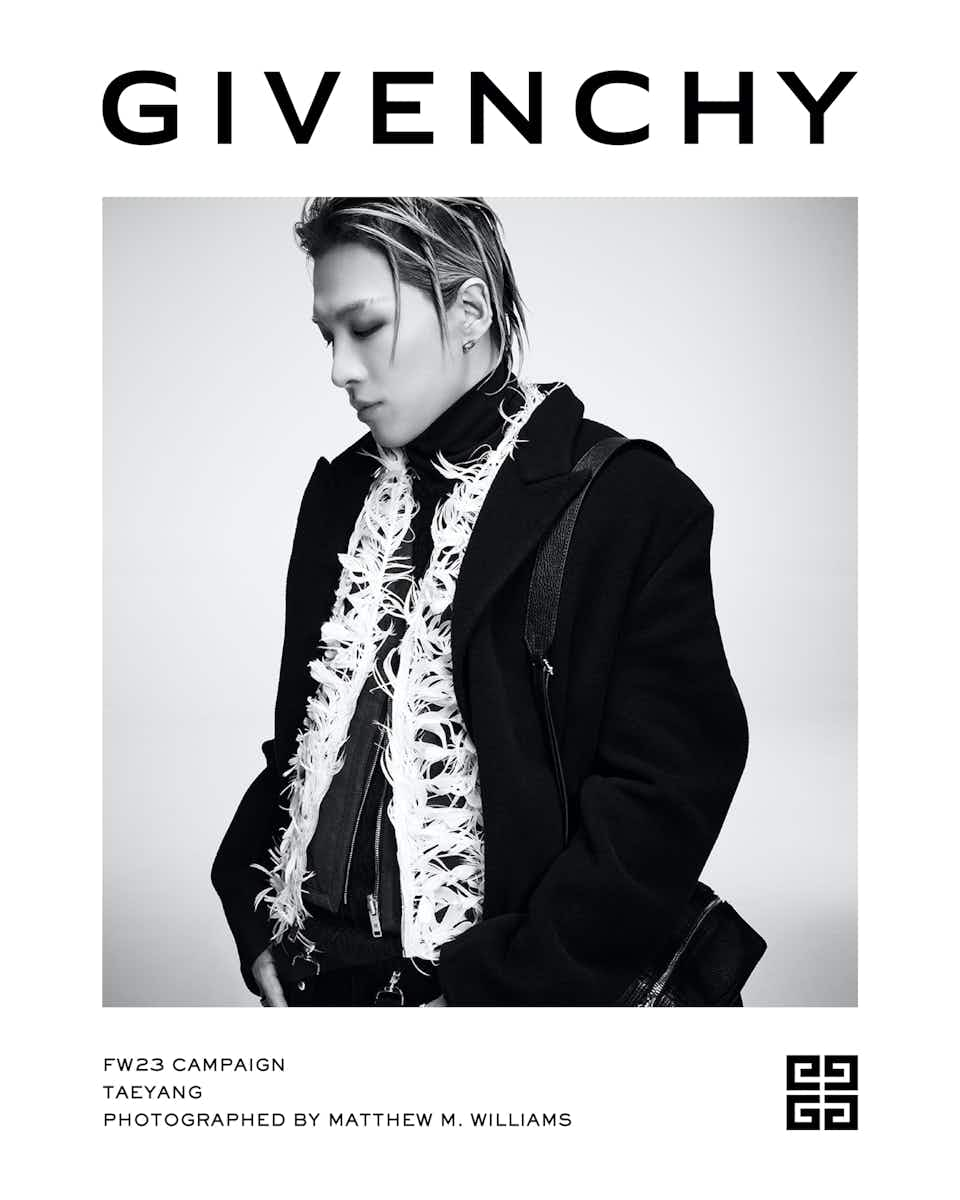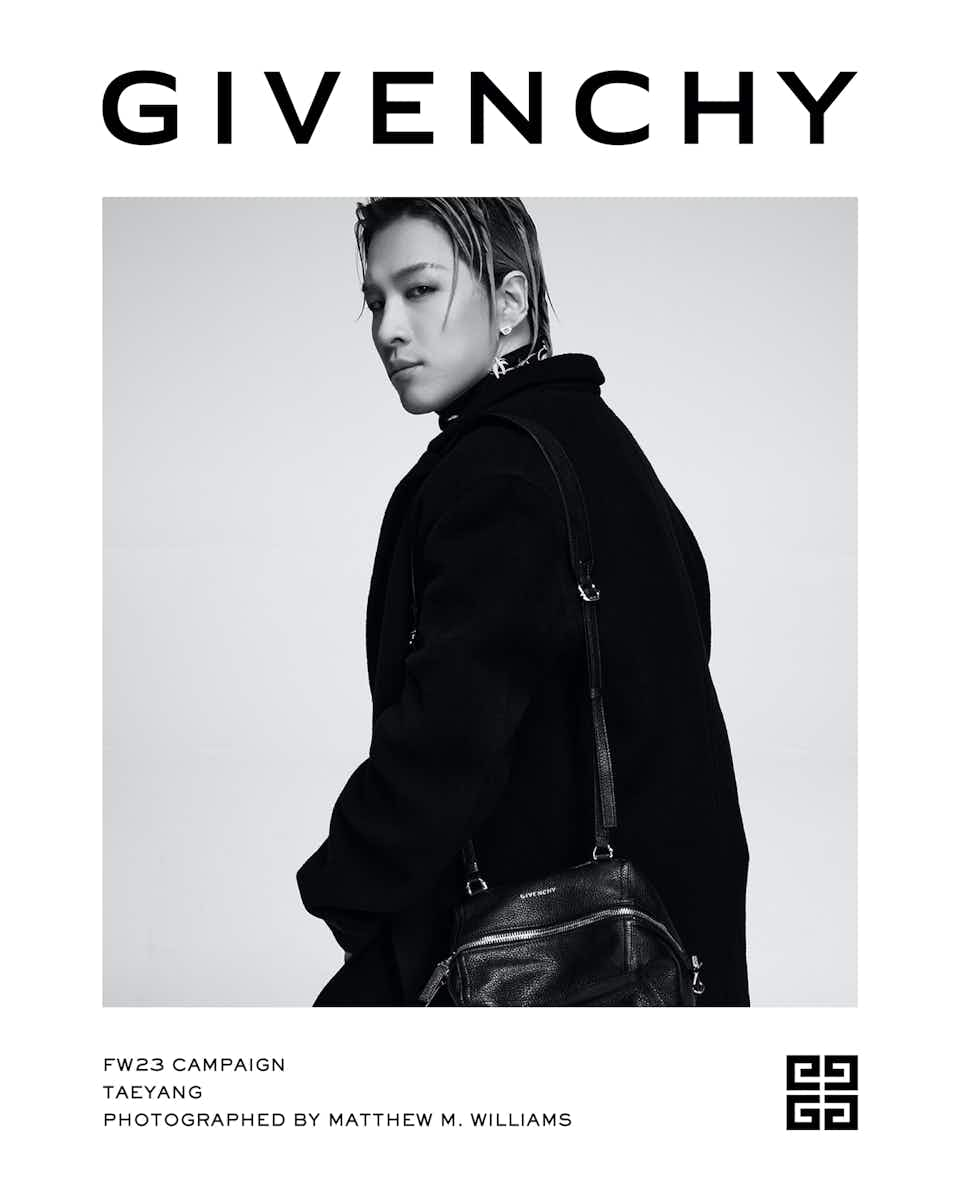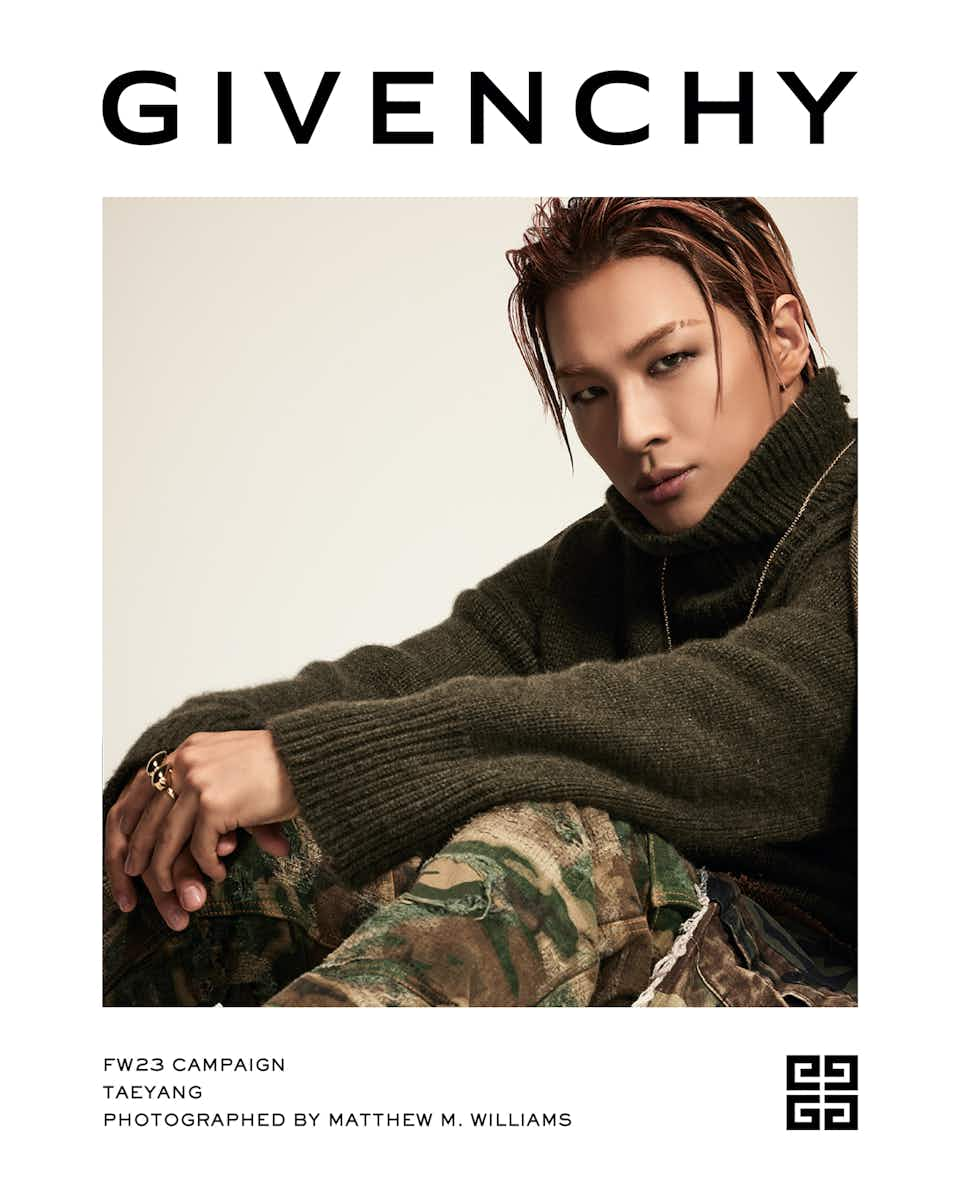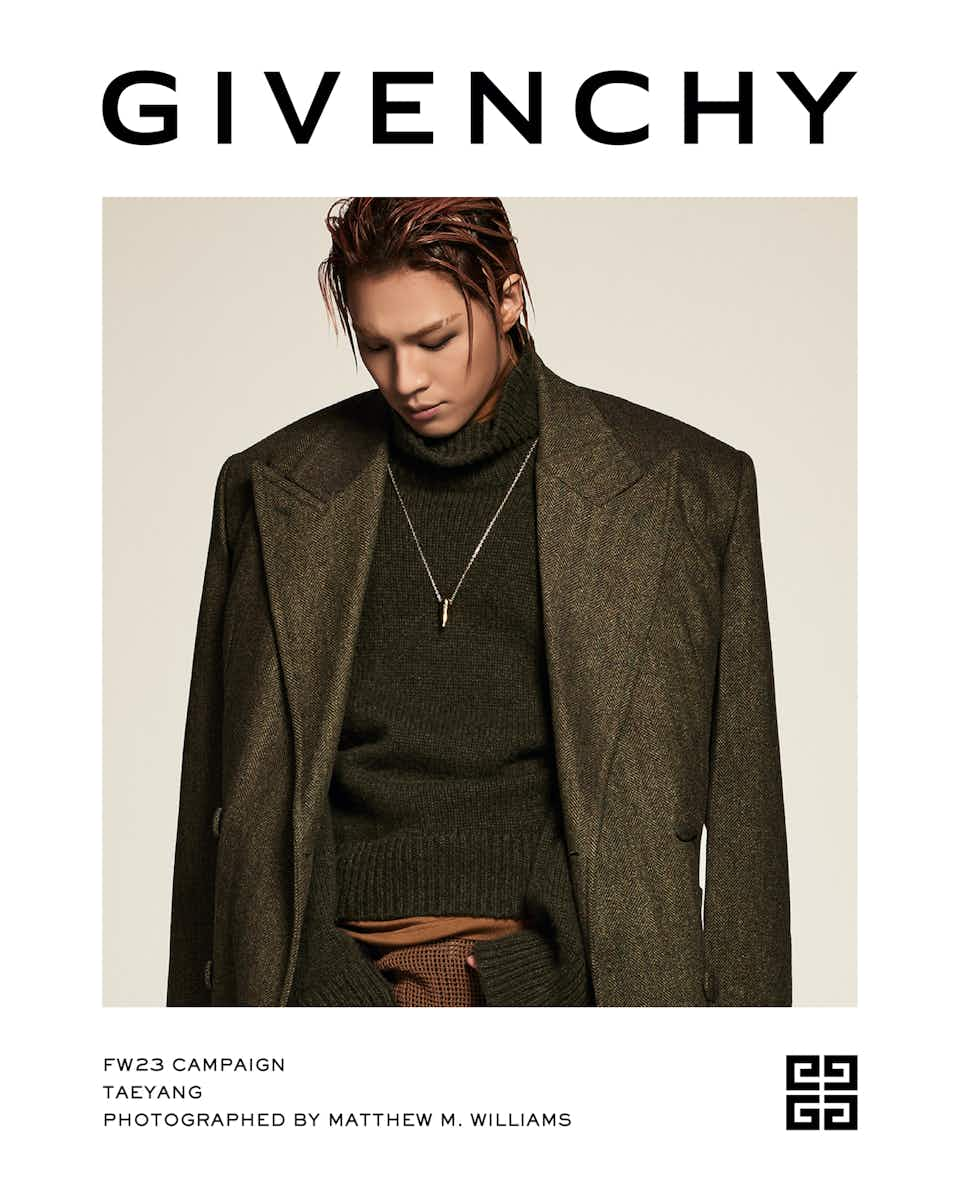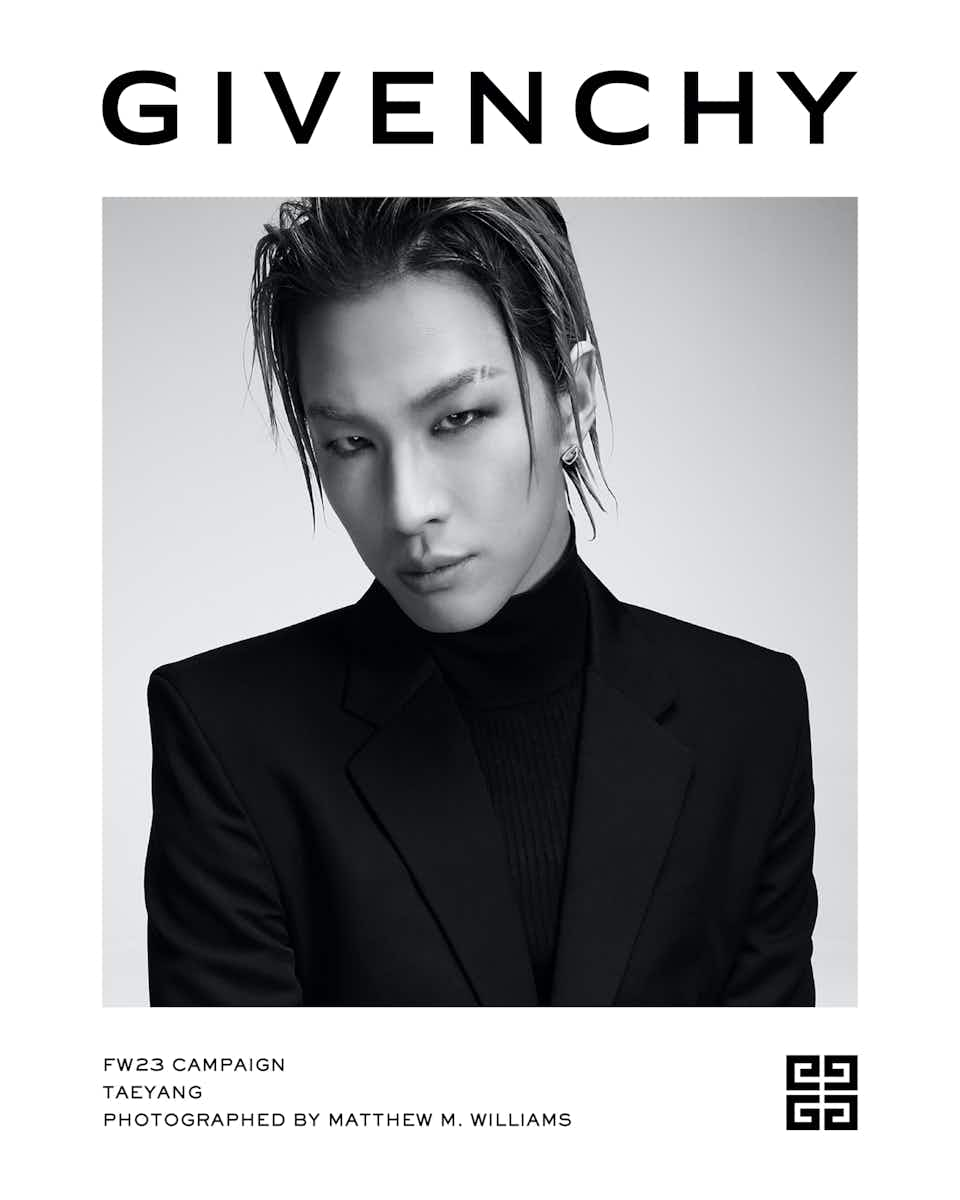 Slawn is the artist you're seeing everywhere right now – including Flannels on Oxford Street
Olaolu Slawn – or simply ​"Slawn", as he's known online – came to London from Lagos in 2017, and has since experienced a meteoric rise. Today, you'll find him walking Mowalola shows, collaborating with Central Cee and hanging out with his mate Skepta. That, or watching people literally fight for his paintings.
Of course, he had already made a name for himself in Nigeria, working at the country's first skate store Wafflesncream during his teens. There, he and his raucous pals were soon marked by the likes of Dime and Supreme as ones to watch. Fast forward to now, and the skateboarding troublemaker has not only co-founded Motherlan, a Nigerian streetwear brand patronised by the late Virgil Abloh, but he's also built a lucrative fine art career that has taken him to Efie Gallery in Dubai, Sotheby's auction house and east London's Truman Brewery.
This time around, though, it wasn't just the art world paying attention but the whole of the fash pack, who arrived en masse last Friday to toast the opening of his new exhibition, The Art Kiosk, at Flannels. Showing new works, the artist has a style somewhere between Keith Haring and Gary Simmons, albeit far more psychedelic. Slawn also invited close friends and contemporaries to show alongside him, including Motherlan's creative director Onyedi and the equally ebullient artist that is Soldier Boyfriend. Our advice? Hit the exhibition first, then finish with a fashion fix in store.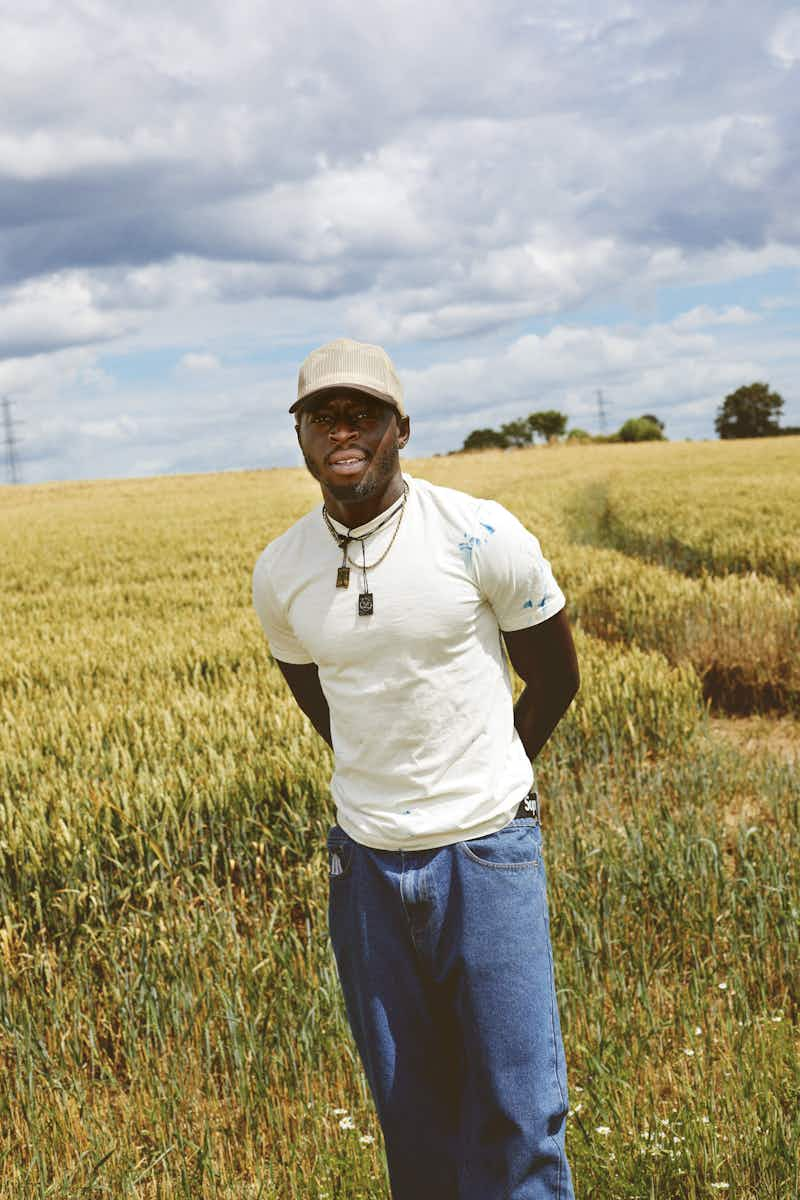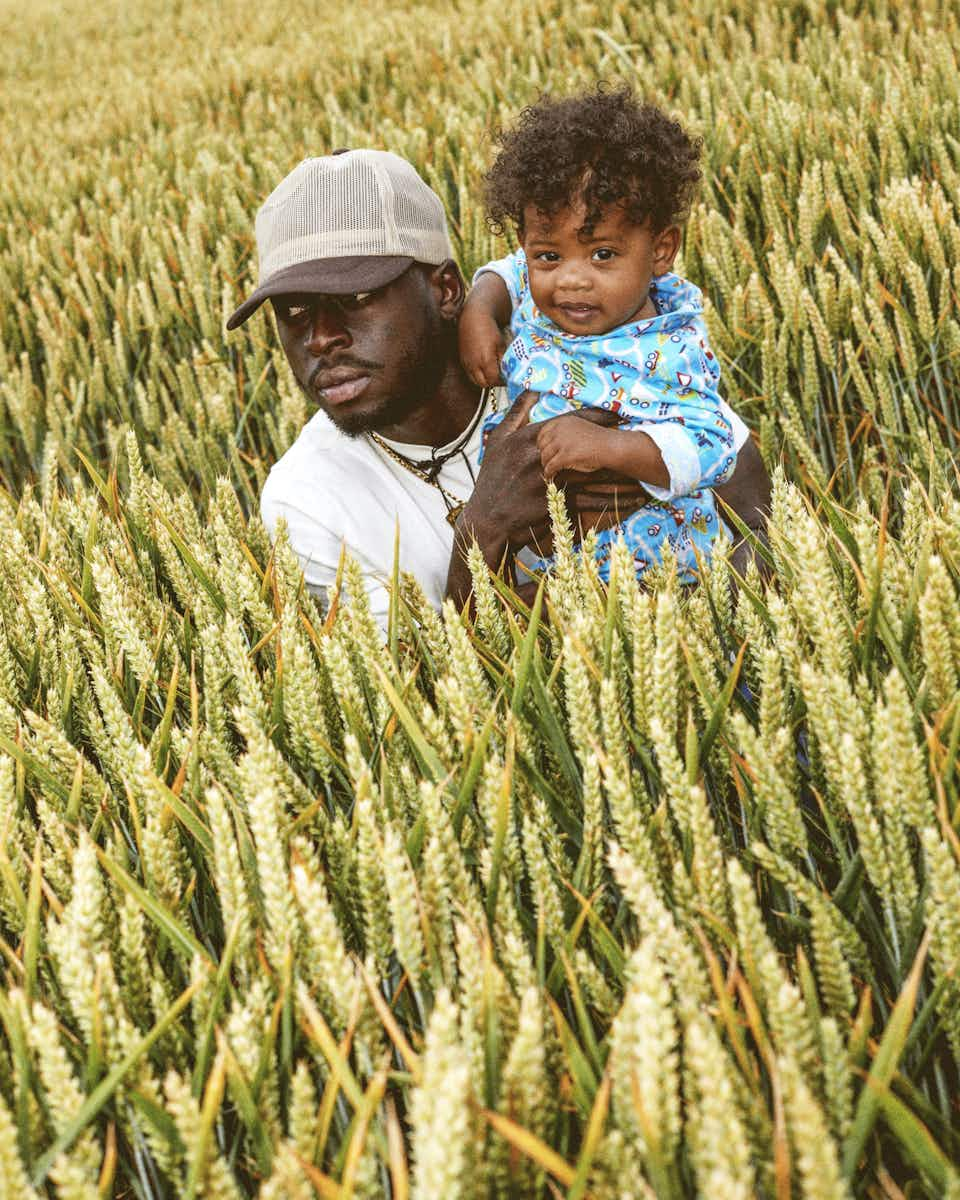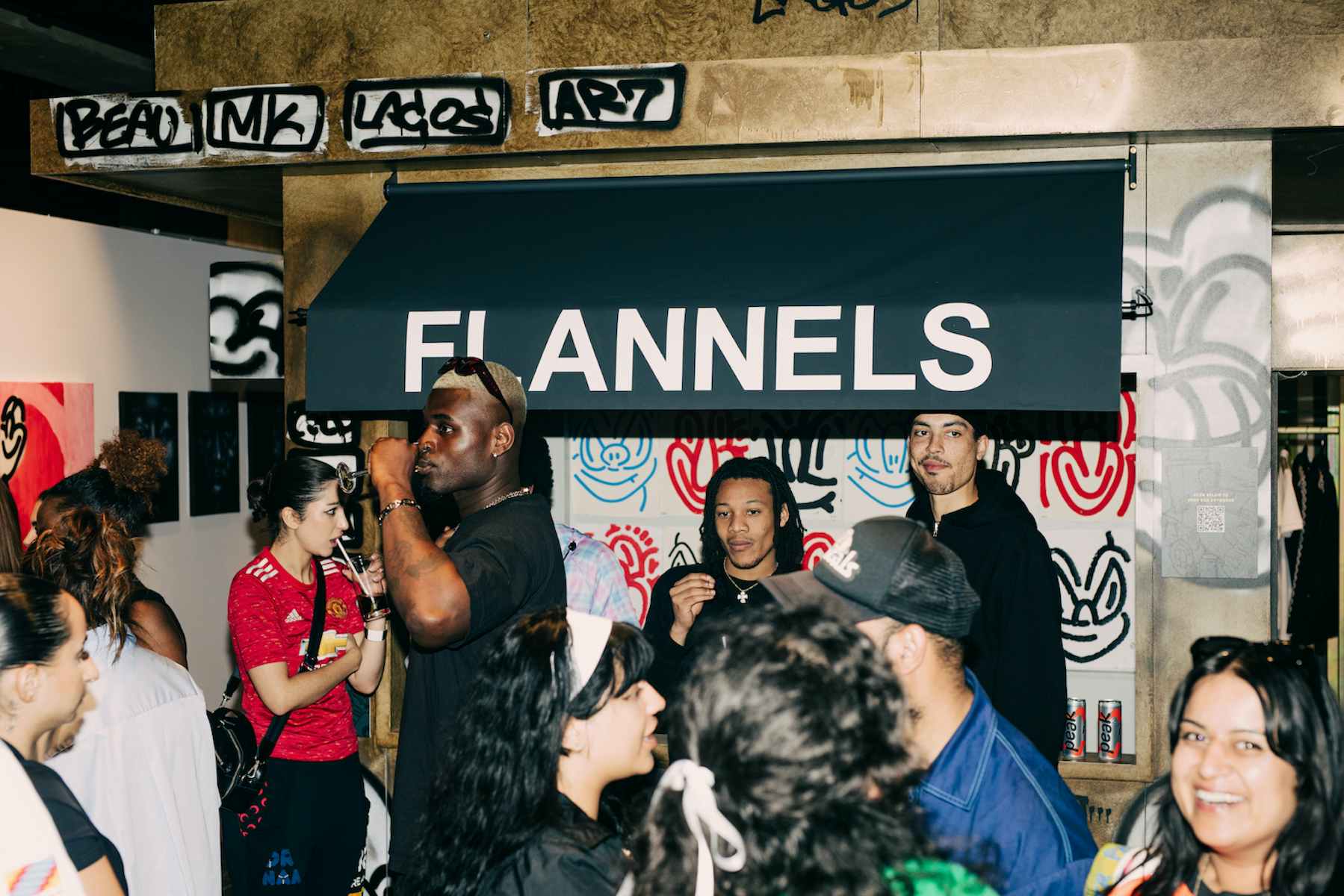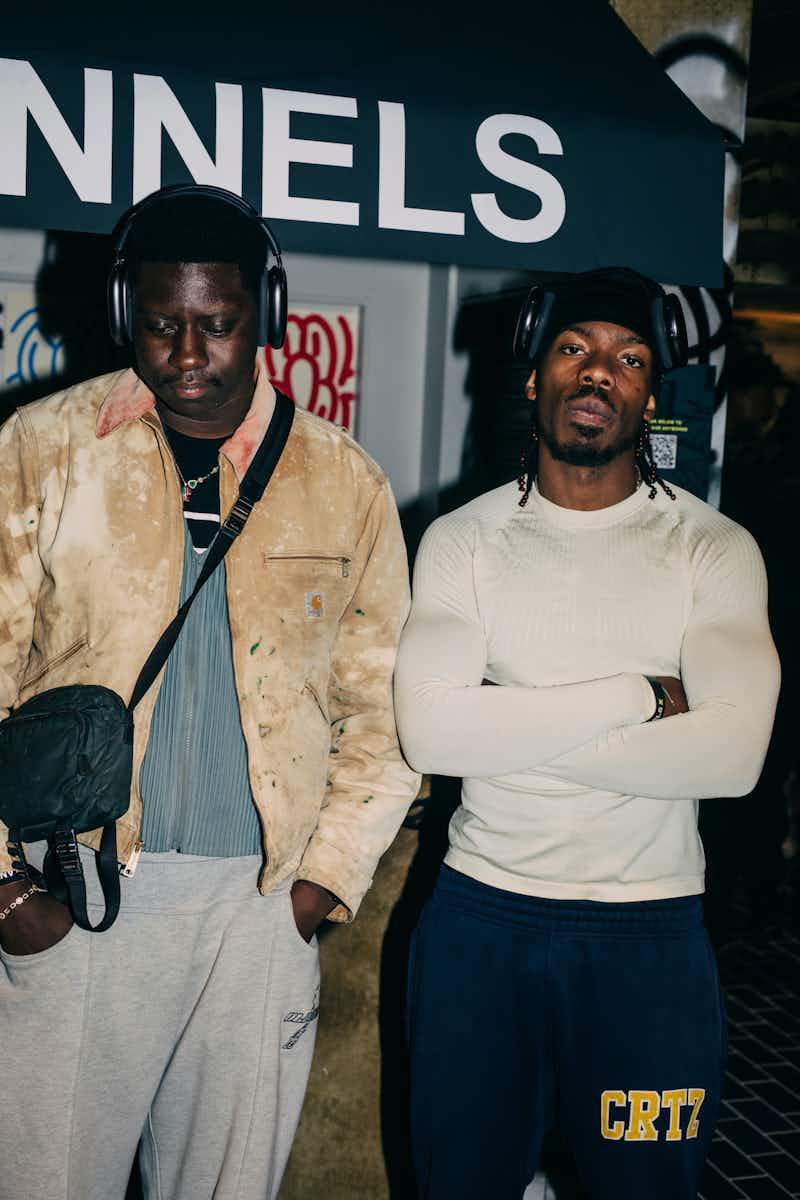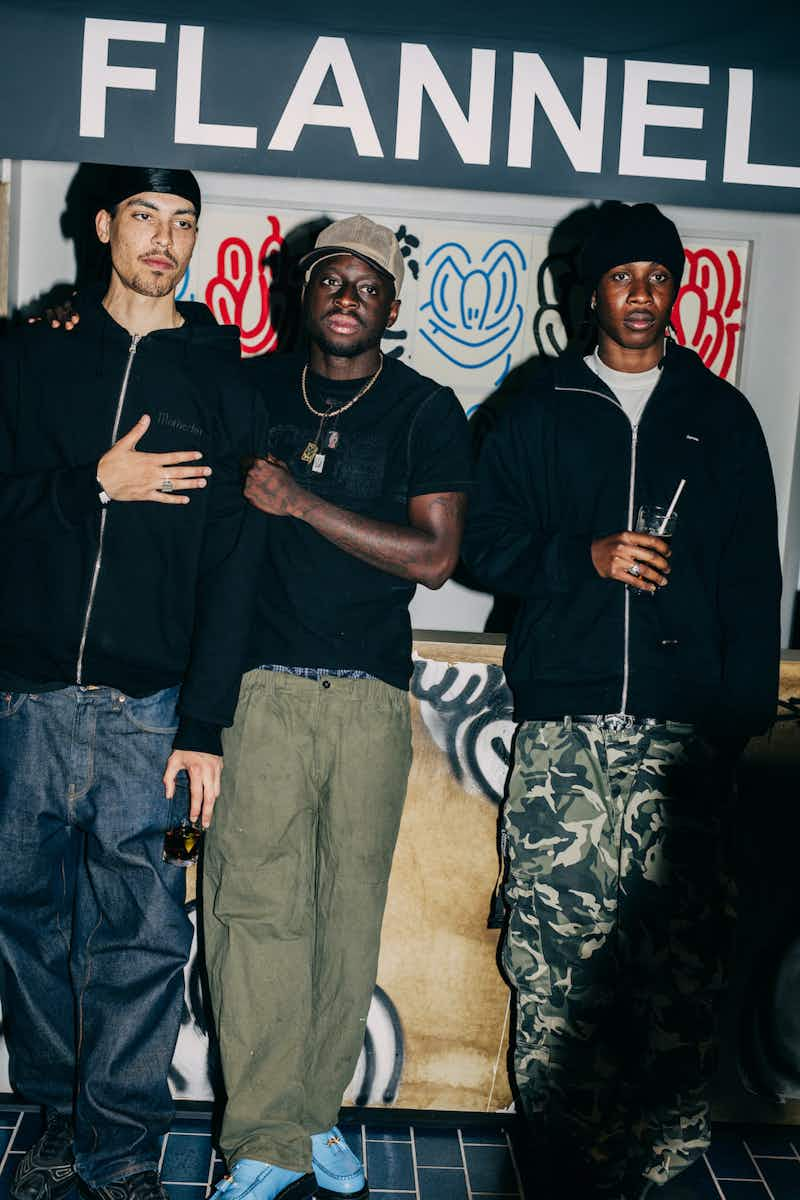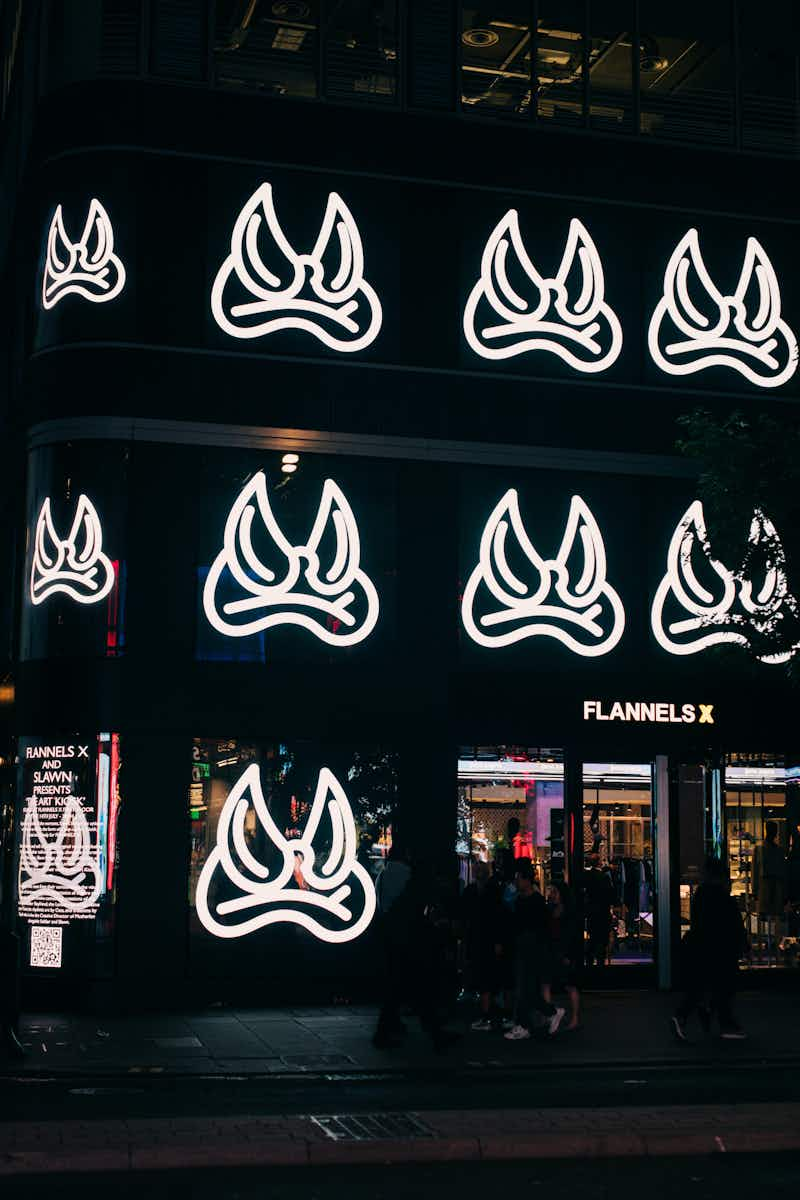 In the wings: Nasir Mazhar brings his wizardly wares to Margate
If you needed another excuse to escape the Big Smoke for a weekend, then this is it. Fashion's original anti-hero Nasir Mazhar has just announced his upcoming exhibition at 243 LUZ gallery in Margate, entitled I Always Wanted to Show You Mine. Comprising some 500 archival photos of him working through the night, the show unravels two decades worth of studio experimentation, spanning millinery, armour, costume, eyewear, trinkets and toiles.
Since exiting the official London Fashion Week calendar in 2016, the designer has proffered a grassroots approach to his work. In practice, this has meant one-off customs and the running of his Fantastic Toiles initiative, which was first conceived to sell less commercial pieces but soon evolved into the ultimate, roving bazaar of makers and friends.
Merging queer clubwear with streetwear (a term he has eschewed) and even goth subculture, Mazhar broke down boundaries few had done before him, soon becoming the grime scene renaissance's outfitter, working closely with Skepta.
Now, in a move that positions his work among other greats that used garment design to comment on the world around them – Ray Petri, Judy Blame and the like – Mazhar unearths his treasure trove for all to see. No doubt, every fashion queen will show face, so book your train before it's too late.

I Always Wanted to Show You Mine opens at 243 LUZ, Margate, on 30th July, running until 30th August 2023

More like this