François-Xavier Lefebvre's fetish-fuelled fever dream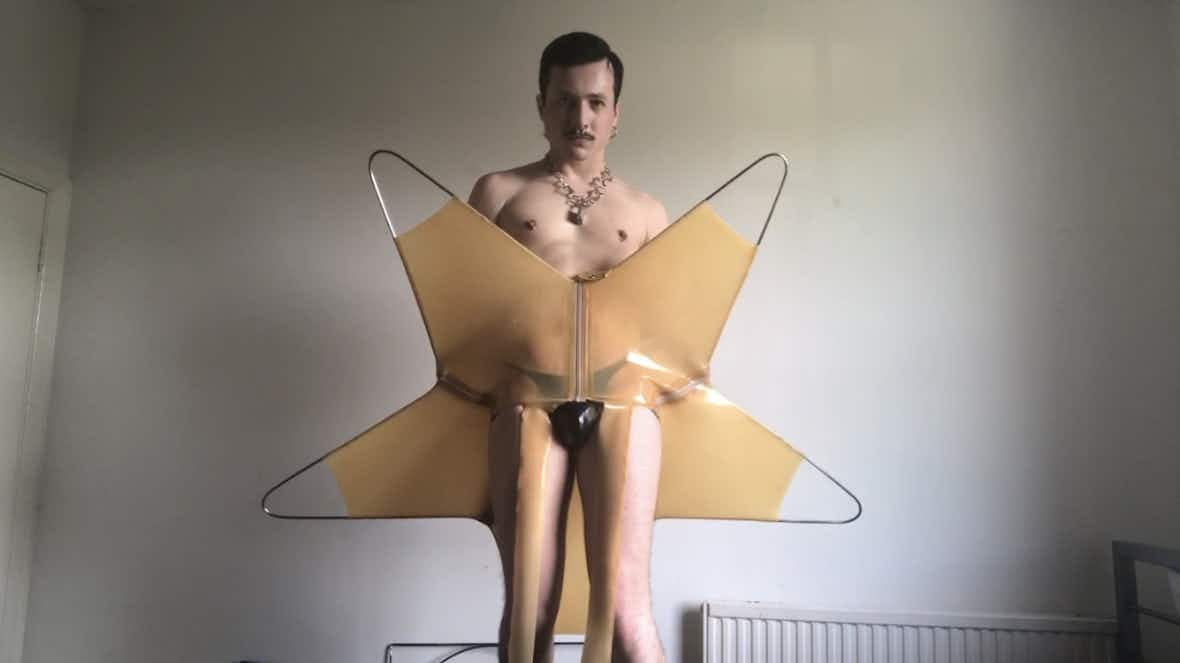 The French designer and Central Saint Martins student's hedonistic take on bondage culture transcends the boundaries of wearability through seductive, larger-than-life 3D pieces.

When François-Xavier Lefebvre was 15 living in his sleepy hometown, Bouc-Bel-Air in the South of France, he'd daydream about anarchic design behemoths Alexander McQueen, John Galliano and Gareth Pugh, all part of Central Saint Martins' all-star alumni. Little did he know that, 10 years later, he'd be joining their ranks, followed by an internship at Pugh's studio.
Last year, after graduating from a BA in Womenswear in the throes of the pandemic, Lefebvre enrolled on CSM's MA Fashion course, developing a singular, playful process that draws heavily on fetish-wear and defies conventions of wearability. Using metal with latex submerged across them, Lefebvre's geometrical designs sit on the body to create sensual, mind-altering optical illusions.
"I want to add value to my work by using these materials and learning about different techniques and crafts," Lefebvre says. ​"I think they allow me to create unique pieces and, as a result, wearable objects." The 25-year-old's final BA collection was inspired by Vac Cube, a bondage experience that involves sealing one's body between two sheets of latex and deep pressure therapy, a technique that relaxes the nervous system through hugging or stroking. Proper sensual seduction.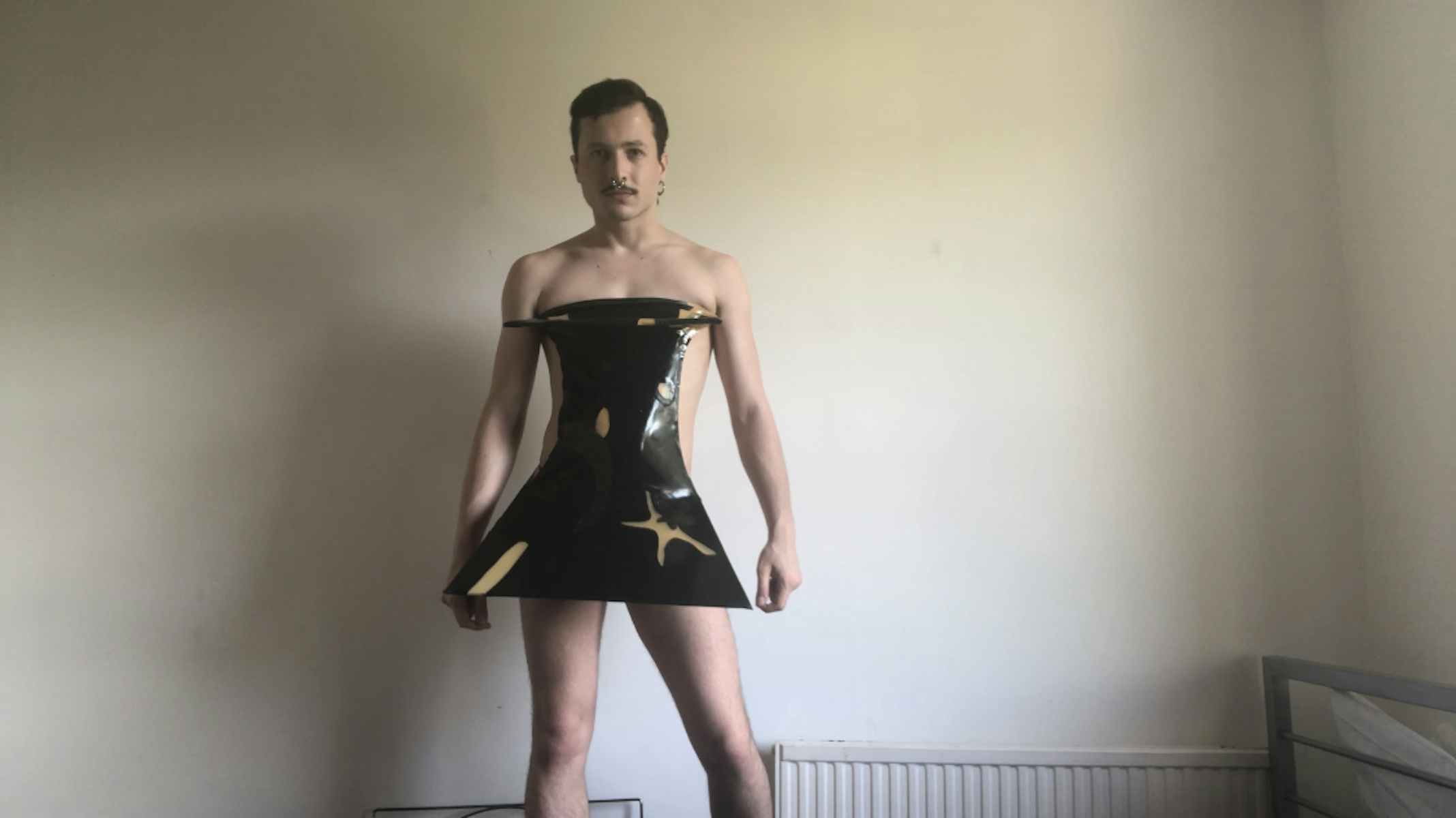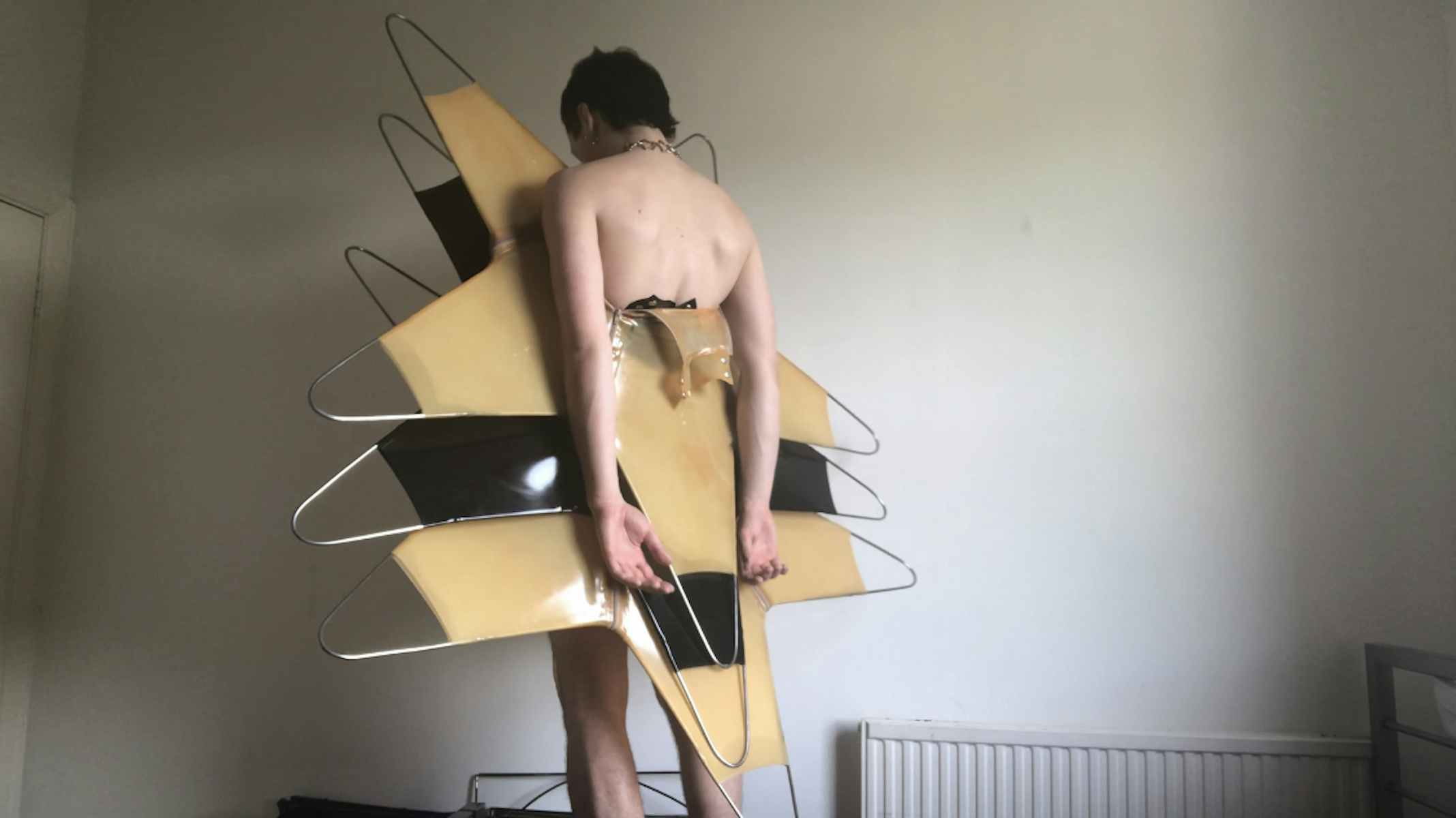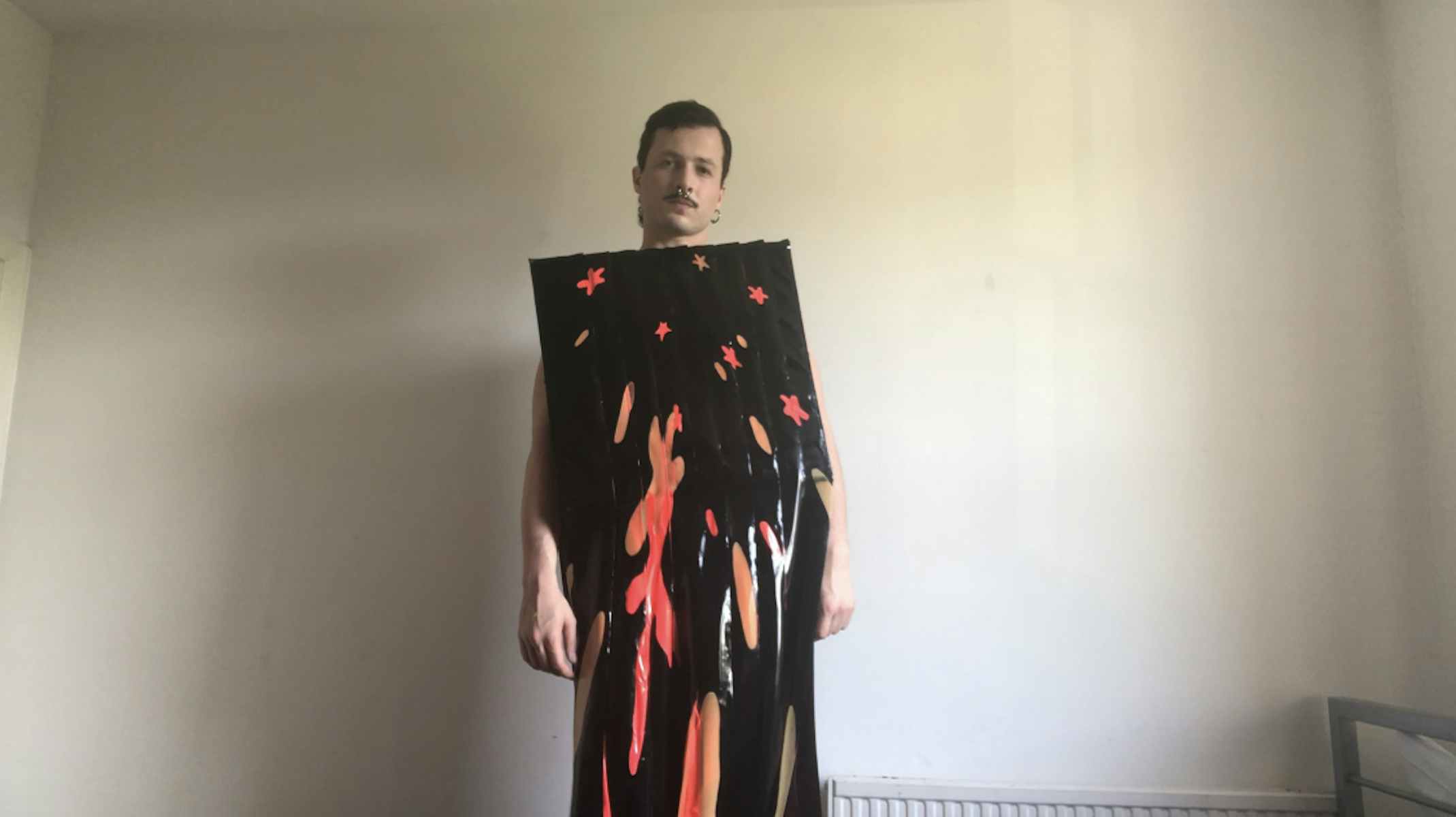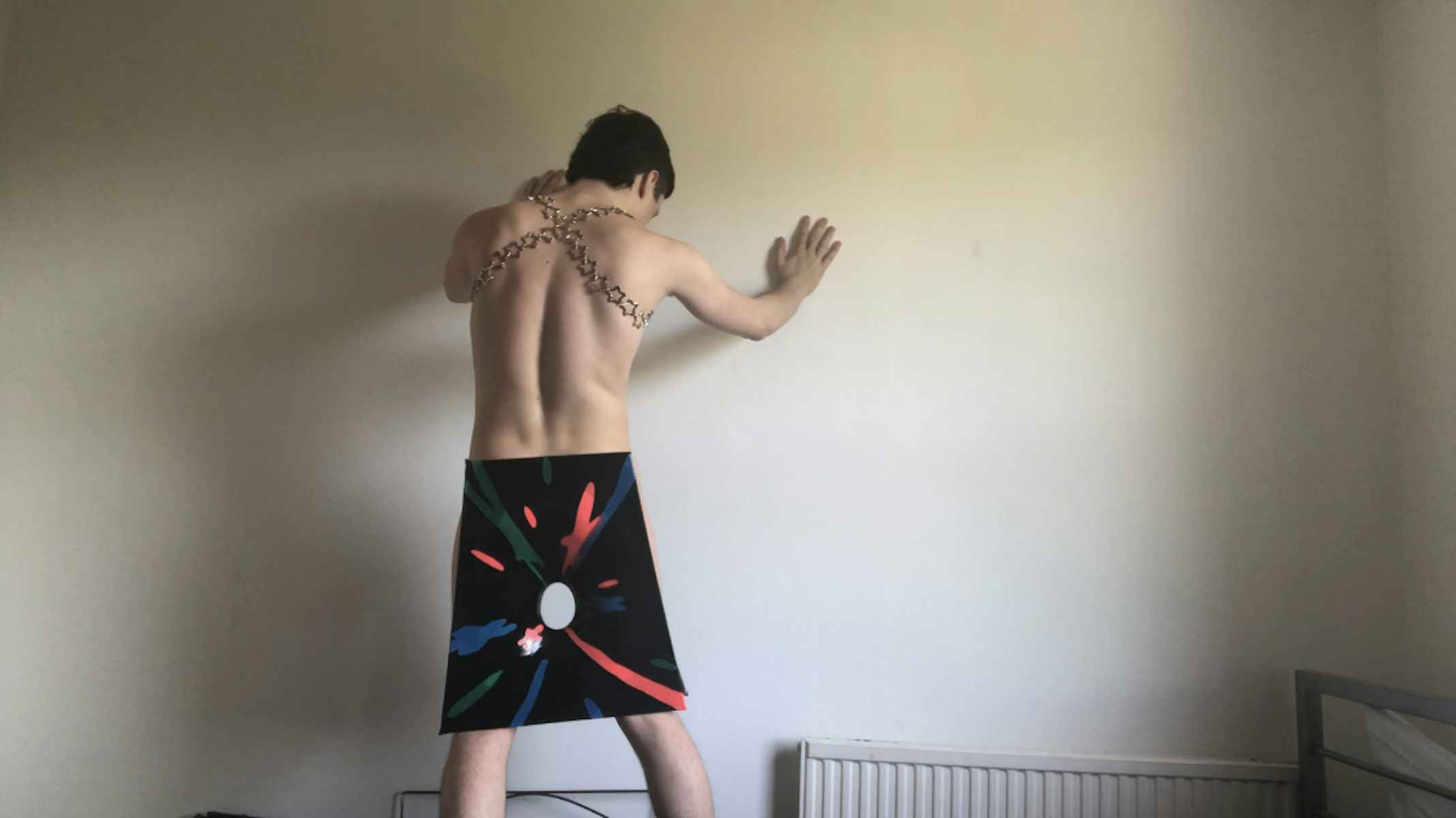 Using his research into these practices, the designer created his own sensory overload: a collection exploring themes of pressure, while subverting traditional silhouettes beyond recognition, exaggerating them into larger-than-life caricatures. ​"I particularly love working with metal, because it's so unusual and you never think about it in dressmaking," he says. ​"It was only ever used to make crinolines [in the 19th century] and it's really challenging – that's why I love it."
Simply sketching out a garment before moving onto toiles is far too predictable for Lefebvre. Rather, he prefers to work in 3D, sourcing materials and experimenting with them before drawing. ​"It's very much a conversation between 2D and 3D. I need to know how something is going to behave on the body."
Now based in East London, the designer is motivated by a desire to remain authentic to himself, straying far and wide from anything he considers ​"conventional". So far, there's no danger of that happening. He makes clothes for people who enjoy challenging their identities, in the same way that he pushes his own design abilities, often to the dulcet tones of Berlin-based producer Nathan Micay​'s mixes.
"Electronic music plays a huge part in my work," Lefebvre adds. ​"It helps set a certain mood or direction that I then try to recreate visually."
For now, the latex buff is working on his pre-collection and other hush-hush projects that are in the works, while spending more time perfecting the art of regular 2D design. ​"Last year, I was mostly focused on becoming a creative force and free spirit," Lefebvre concludes. ​"My process is evolving and I want to figure out where my work fits in the world."

More like this