GmbH: ​

"

If you have a great outfit but the shoes don't work, it can destroy the whole look"

As their newest sneakers for Japanese sportswear brand ASICS drop, Benjamin Alexander Huseby and Serhat Isik reveal how they dreamed up their most radical design yet.
Like so many creatives, Benjamin Alexander Huseby and Serhat Isik of Berlin-based, fashion collective GmbH have had a difficult year. ​"It's been a rollercoaster," says Isik, speaking over Zoom. ​"We haven't really had any downtime – we've just been busy trying to salvage what we can from the impact of Covid on the industry. Plus, we've both had Covid."
In spite of this, the duo – known for their exquisitely tailored streetwear staples, imbued with striking details – have been remarkably productive. They've released a small but mighty SS21 collection (26 refined yet playful looks crafted from deadstock materials), and are currently celebrating the release of their third sneaker collaboration with venerated Japanese sportswear innovator, ASICS.
This latest design, dubbed the technical sounding Gel-Quantum 360 6, is GmbH's boldest offering yet. It comes in three colourways – white, red and black; purple, blue and black, and off-white and gum – and, in each case, the colouring is applied asymmetrically to each shoe to playful, mismatched effect. The shoe's surface is decidedly tactile, switching between glossy and textured materials in true GmbH style. And of course, being ASICS, the sneakers don't just look great, they feel great too, courtesy of ​"360-degrees of GEL technology cushioning".
Here, Huseby and Isik talk us through the ideas behind their newest offering, and muse on the absolute importance of good shoes.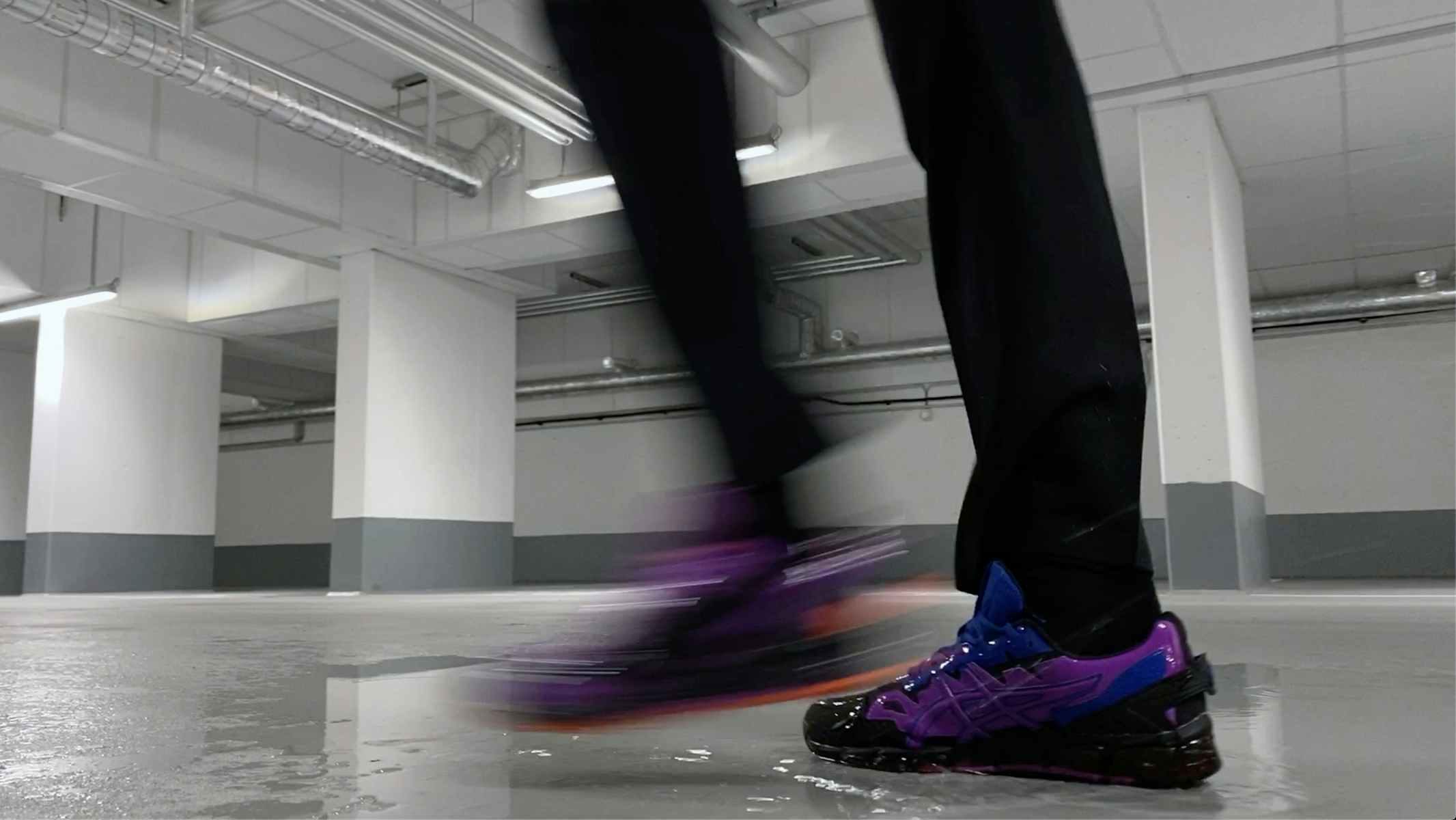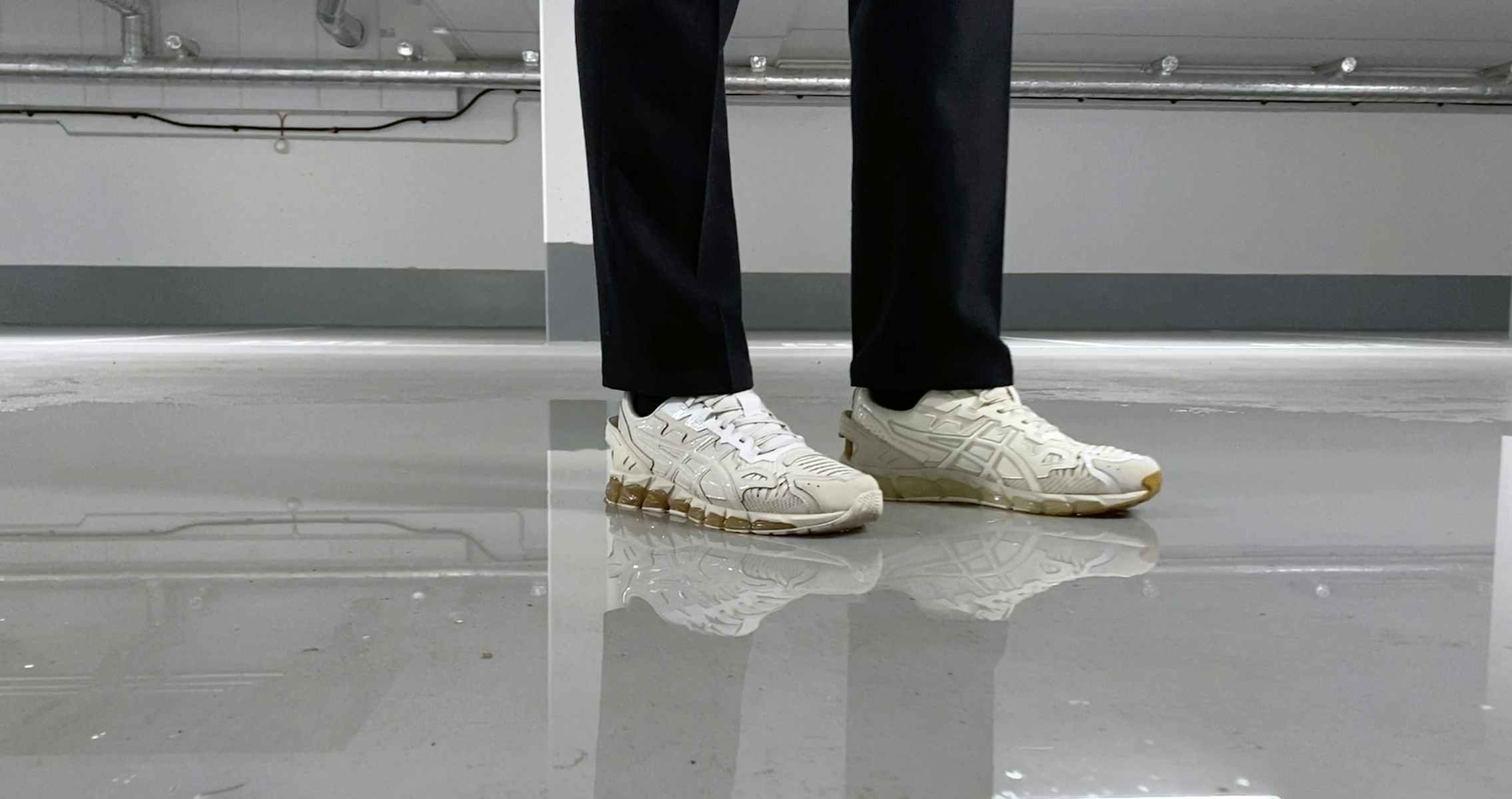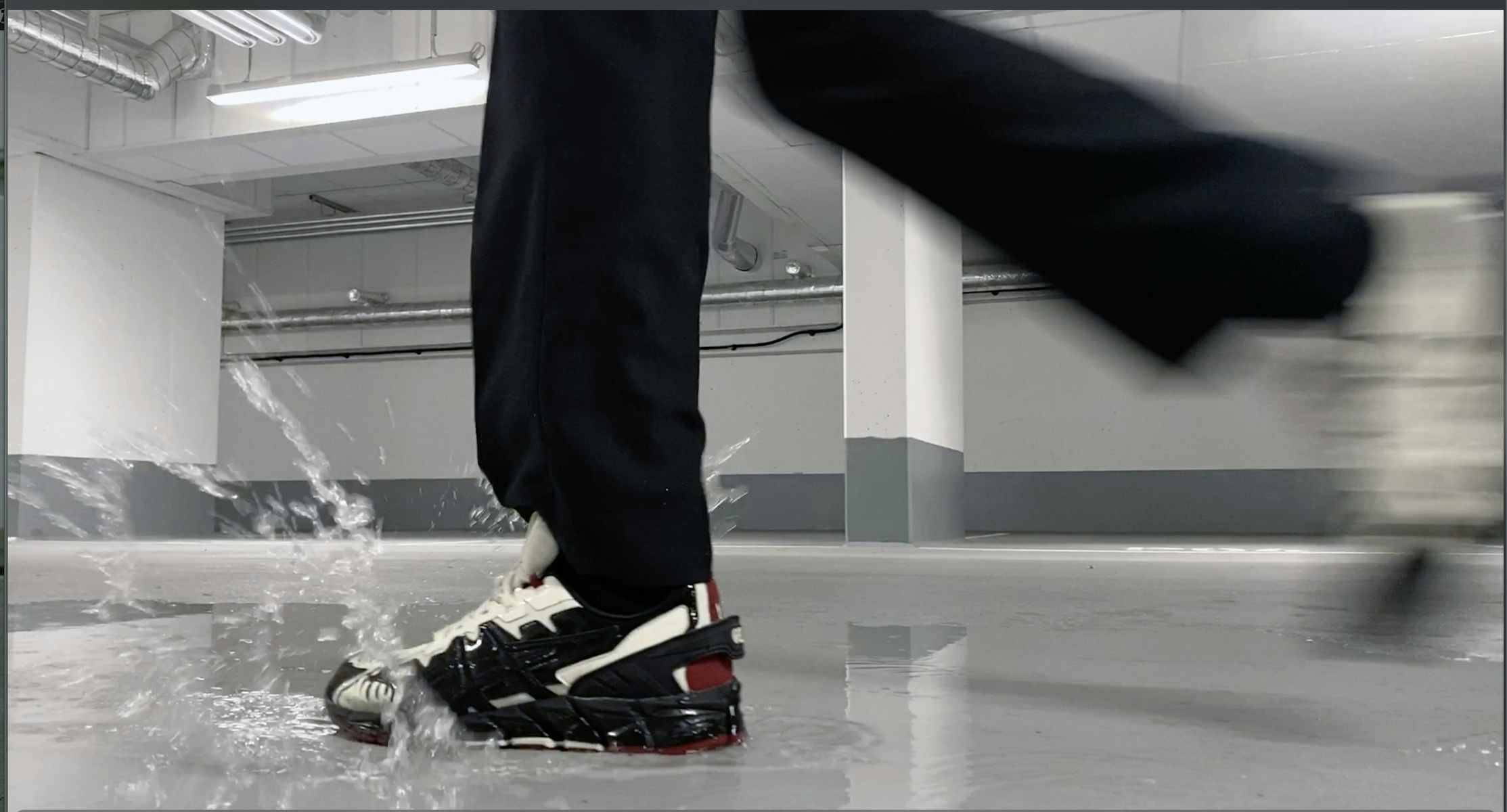 What drew you to collaborate with ASICS initially?
Benjamin Alexander Huseby: First, ASICS don't really do fashion trainers – so when they approached us it felt like new territory. Then there's their very Japanese obsession with quality and function. There's a pragmatism they have, and a love for the craft, skills and traditions of making things, that's very much aligned with our values. Essentially, ASICS just make the best running shoes, without any fuss.
Serhat Isik: Yes. Our work at GmbH is all about constructing the best version of whatever we're making, so it felt like the best match.
BAH Also, understanding all the technology that goes into making trainers takes years, so this allowed us to do something that otherwise would be very complicated for a young brand.
What were the key ideas behind this design?
BAH: This time, we took the shoes apart. Normally, you'd look at it more three-dimensionally on a screen, but in this case we saw the whole thing as a flat artwork, comprising both shoes together, and that's where the very asymmetric colour distribution came from.
SI: We basically had the flat version of the shoe laid out in front of us – with all its separate parts, because obviously a lot of sewing work goes into it – and then applied our ideas for colour and texture.
Has it been interesting learning about the technological side of sneaker construction?
SI: Definitely, it's always the construction process that really inspires us; understanding that and taking it apart.
BAH: We've visited the ASICS archive showroom a lot, so now we have a solid understanding of all the different technologies and styles. This design combines elements of various other shoes, and our own additions, of course.
Talk us through some of your favourite design details?
BAH: For me, it's the asymmetry. It's my favourite Asics shoe we've done so far – we had more confidence to try something radical. The colours; the mix of matte and shiny materials. It's a bit like a toy, like a Masters of the Universe figurine or a puzzle; very tactile.
SI: They're the most playful shoes we've done, which simultaneously look very sexy and serious. That is very GmbH. It really hit that mark for us.
You debuted the shoes during your AW20 presentation – did one influence the other?
BAH: Making the shoes is a much longer process because the development office is in Japan – it takes about a year before they enter the market. So when we designed these shoes, we had to preempt certain elements of our collection, specifically the asymmetry and colour blocking.
How important are good shoes to the overall success of an outfit?
SI: At least 50 per cent! If you have a great outfit but the shoes don't really work, it can destroy the whole look. Shoes are super important: you build from there. When we're doing fittings for a show, and seeing so many looks, the addition of the shoes really changes everything. It can alter the entire process.
BAH: If you wear amazing shoes, you can get away with a lot.
Have you taken up any new sporting activities this year?
SI: We've actually started bouldering.
Lastly, are there more ASICS collaborations on the horizon?
BAH: Yes, we're already planning the next collection and the new season!

More like this