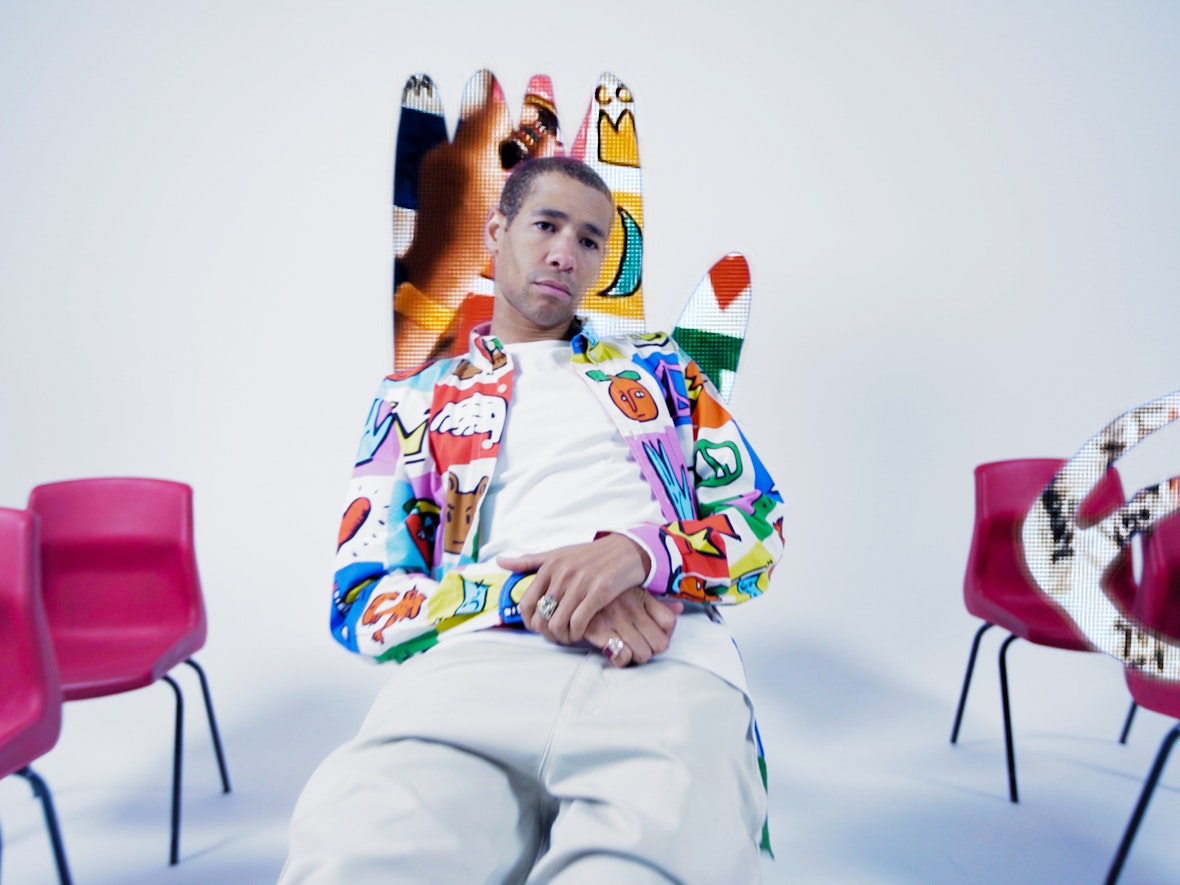 Jean-Charles De Castelbajac: ​

"

It's about giving something to the kids, giving them wings!"
What do LL Cool J and Pope John Paul II have in common? They've both been dressed by Moroccan-born, French designer Jean-Charles, marquis De Castelbajac (or JC/​DC, for short).
Beaming in from the United Colors of Benetton HQ in Treviso, Italy – where he's held the position of artistic director since 2018 – De Castelbajac explains that it's his first week back on the job now that the Covid-19 lockdown has lifted. The last three months have afforded him precious time with his newborn daughter in Paris, while he prepared for the launch of his second collaboration with London's Palace Skateboards.
De Castelbajac's archive is as mega as the stories it holds. He's the brain behind some of pop culture's most memorable and mind-boggling looks: Madonna's fuzzy teddy bear dress, Rihanna's Donald Duck costume, Lady Gaga's anti-fur Kermit the Frog statement coat, Katy Perry's President Obama dress and Farrah Fawcett's costumes in Charlie's Angels (something he describes as a particular highlight: ​"That was really cool, participating in the emancipation of women.")
Long before De Castelbajac's weird and wonderful designs were written into pop history, however, he made his name as the ​"king of the unconventional" thanks to an anti-fashion approach and clothes that embody his passion for history, his childhood and pop art. Think: dresses that wouldn't look out of place in a Picasso painting and cartoon tees featuring Mickey Mouse, Snoopy and Bugs Bunny – birthed while designing collections for Iceberg, the label he co-founded in 1974 – that have since become iconic.
De Castelbajac's work is as fresh now as it was then, owing to his prioritization of style over fleeting fashion trends. ​"Not much in my work has aged because I invent things that are more linked to society than fashion," he explains. ​"For example, when collaborating with Palace, I looked to its DNA and thought about how I could experiment with it. That's my occupation."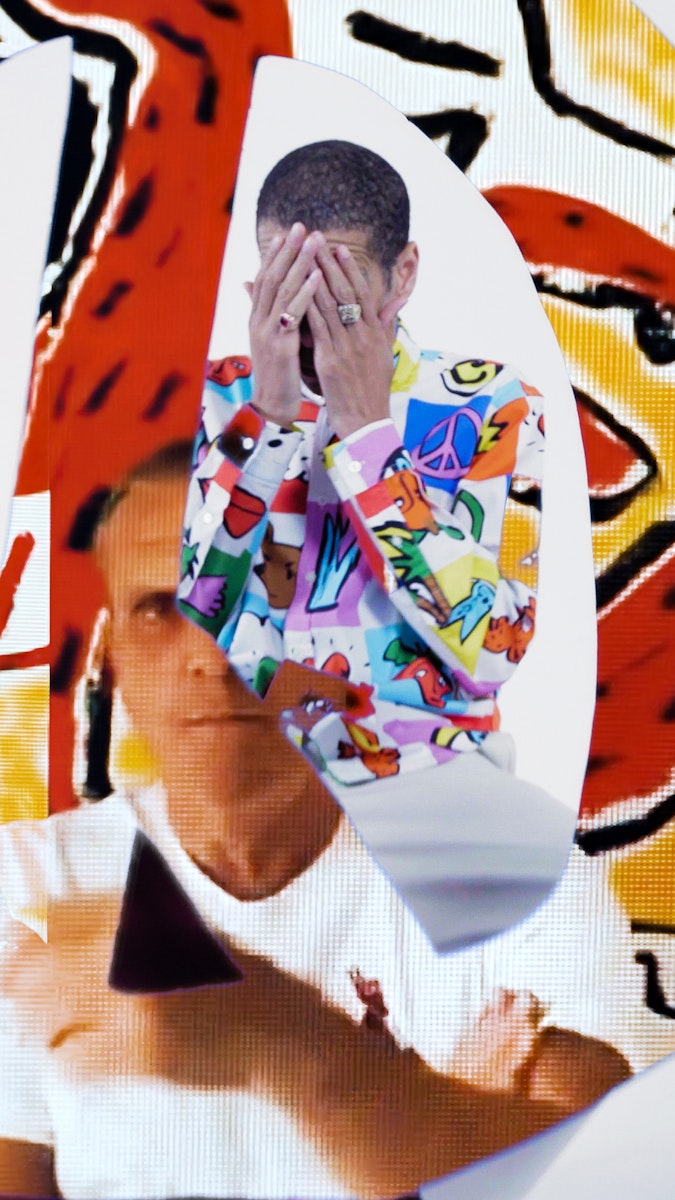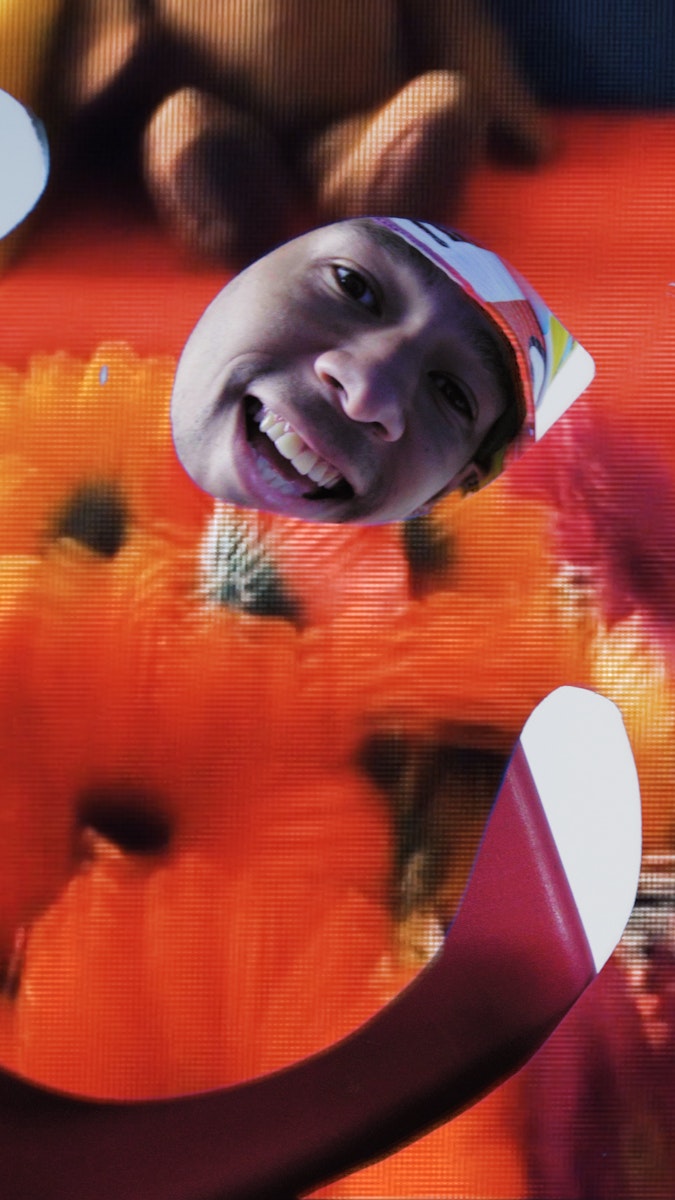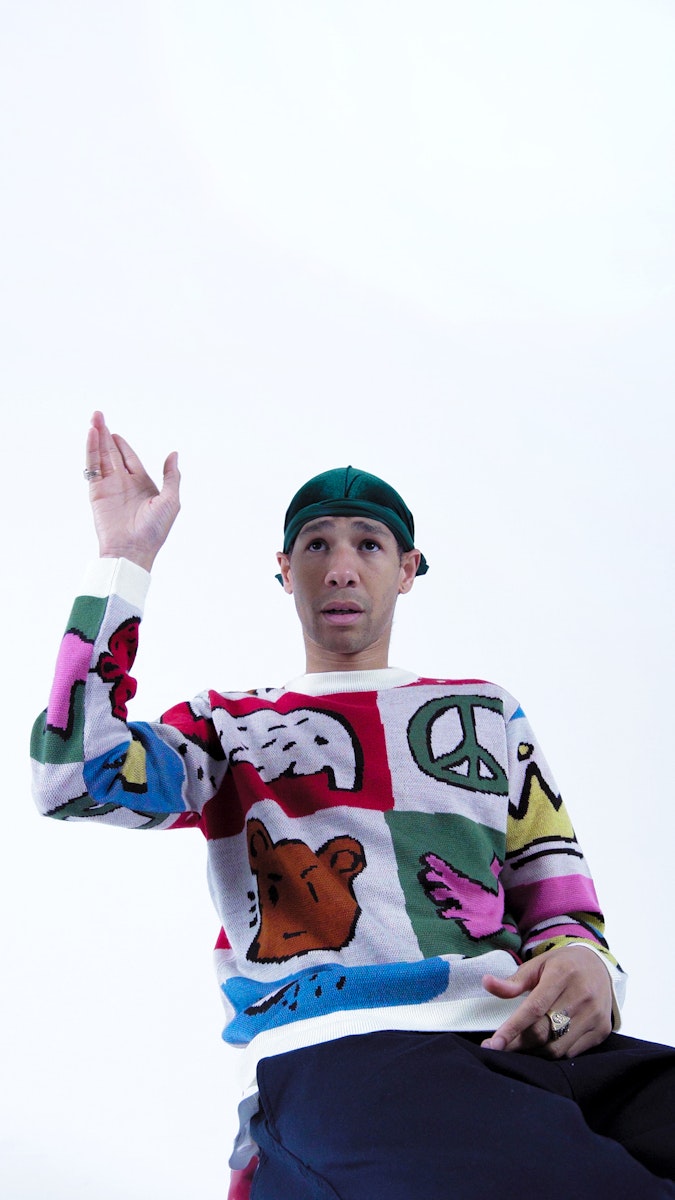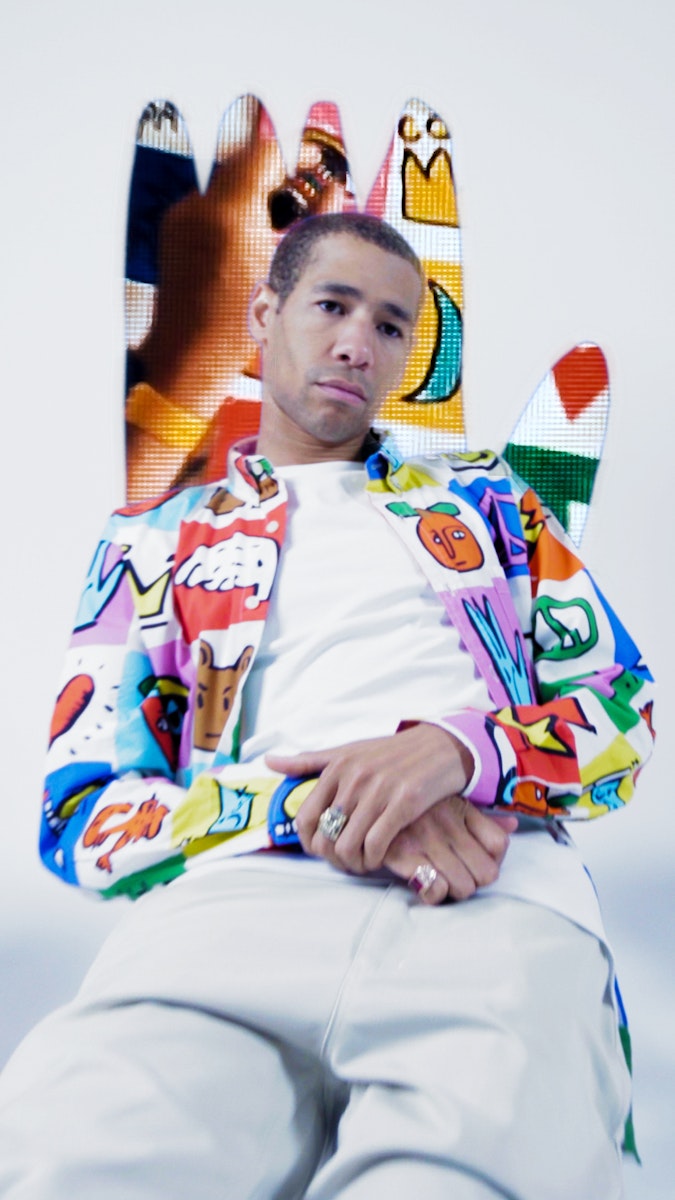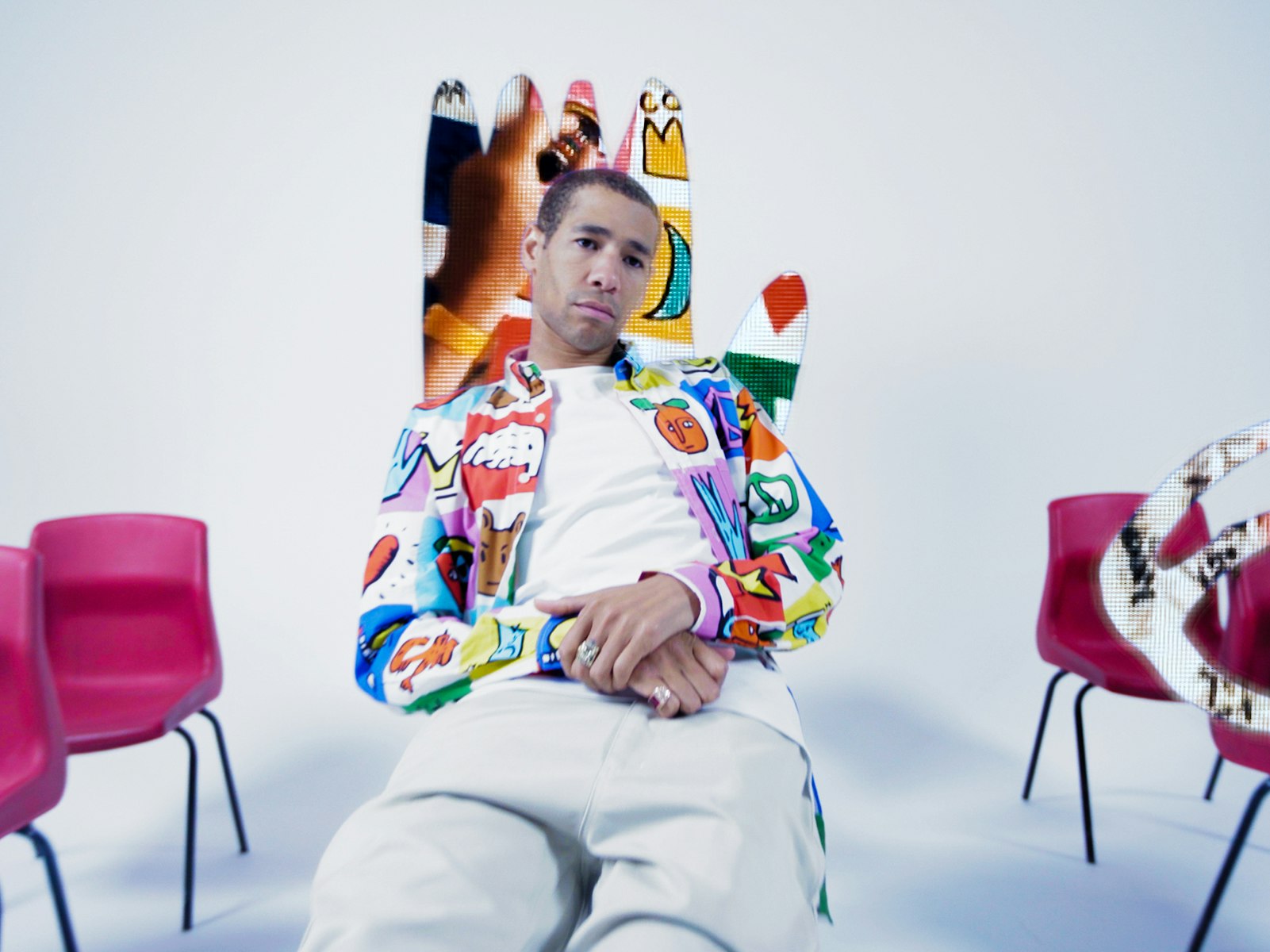 Last year's JC De Castelbajac X Palace collection was about fraternity, crystalised via a red, blue and yellow iteration of the skate brand's iconic Tri-Ferg logo ("I think it could have been on a crest in medieval times!") that featured a trio of hand gestures. The second chapter, which goes on sale tomorrow, is about hope, joy, colour, signs and symbols.
"Today, I feel totally free as a human being and as a designer," De Castelbajac says. ​"I wanted to design this collection with the same feeling – it's a free collection that has no relationship to fashion [trends]. It's about giving something to the kids, giving them wings!"
The collection is punchy: bucket hats, caps, t‑shirts, hoodies and knits are punctuated with peace signs, hearts, teddy bears, wings, palm trees, tangerines, wine bottles and acid house smiley faces in popping colours.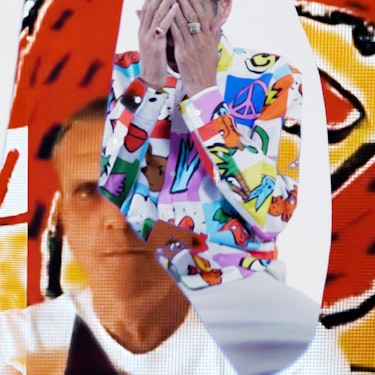 Listen now:

Word association with Jean-Charles De Castelbajac
"My favourite pieces are the knitwear and the shirt," De Castelbajac says. "[I like] the shirt, because it's like a dictionary of all the signs I've designed over the last 30 – 40 years. I design things in a secret language, but I like the idea that anyone can interpret it. It's universal and each person has their own interpretation."
This time around, De Castelbajac has combined the Tri-Ferg with his signature JCC logo: ​"It's an exciting challenge to shake it up every season when I collaborate with Palace. Voilà!"
---