Red hot males: Jegor Pister designs for your devilish fantasy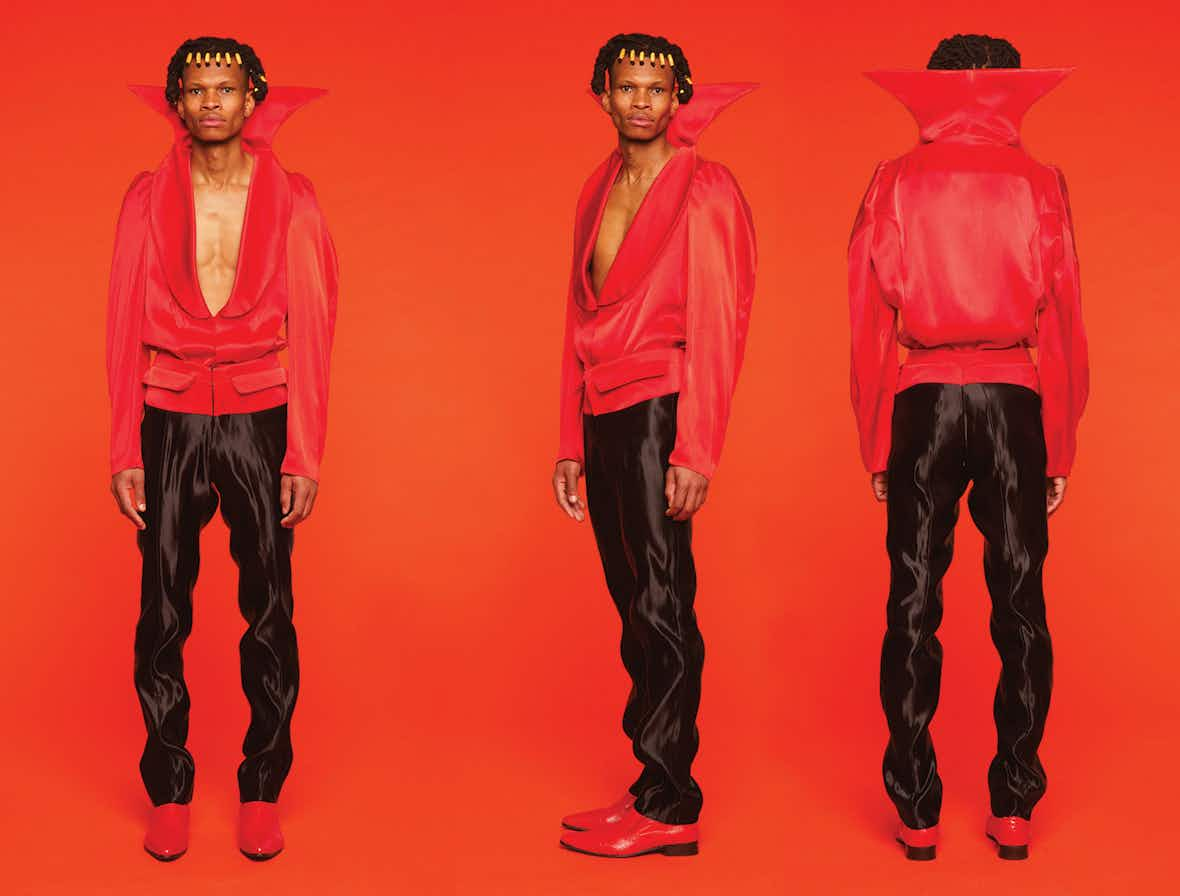 Having graduated from Central Saint Martins' MA programme this year, the German-born, Paris-based designer references sexpots from Prince and Freddie Mercury, to Roman sculptures and Robert Mapplethorpe's black and white muscle figures – and they're every bit as sexy as they sound.
If Prince and Baz Luhrmann's Capulet boys had a child, it would be kitted out in 26-year-old designer Jegor Pister​'s ultra-romantic garb.
Graduating from Central Saint Martins' MA Fashion course this year, Pister's designs are cut to expose and accentuate the male figure. From glam rock kick flares, to chest-exposing bodices and artful sculptures hanging off silk tops, each silhouette is theatrical and devilishly sexy.
If there's one thing Pister wants you to know, it's that he doesn't believe in nostalgia – no matter how much his designs hark back to a time of high-octane sex icons like Freddie Mercury.
"Dreams are integral to my work," Paris-based Pister says. ​"I reference personalities and certain aesthetic values from the past, [but] I always try to interpret them and arrange them to fit the picture of the now."
Born and raised in Stuttgart, Germany, Pister cites the bourgeois area he grew up in as his reason for falling into fashion. It's a classic tale: an experimental youngun rebelling against the humdrum status quo. By the age of 14, Pister was already making his own outlandish pieces, and then started interning for clothing and lifestyle brand, PROSE, where he learnt all the essential design skills – like pattern cutting – needed for a stint at CSM.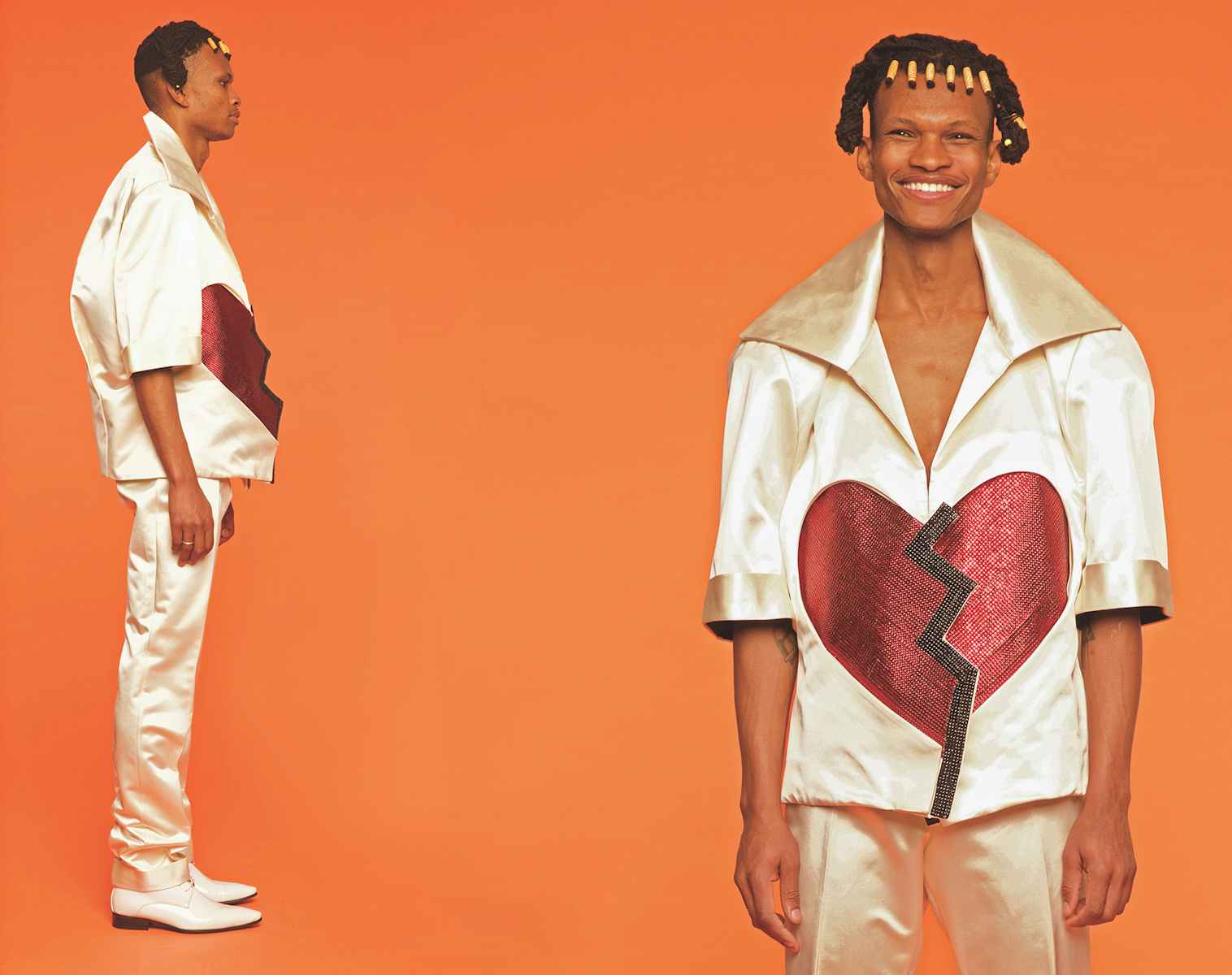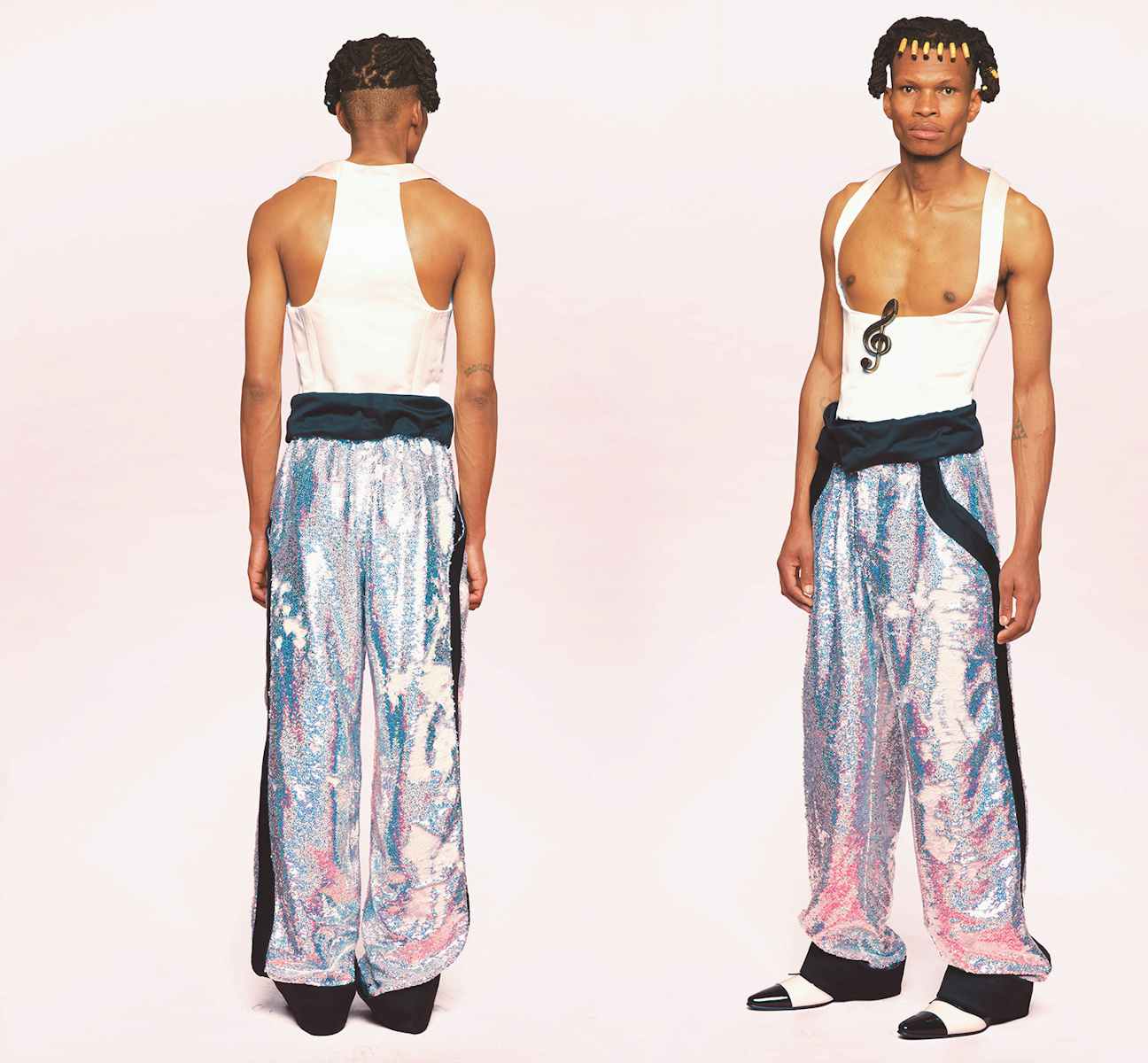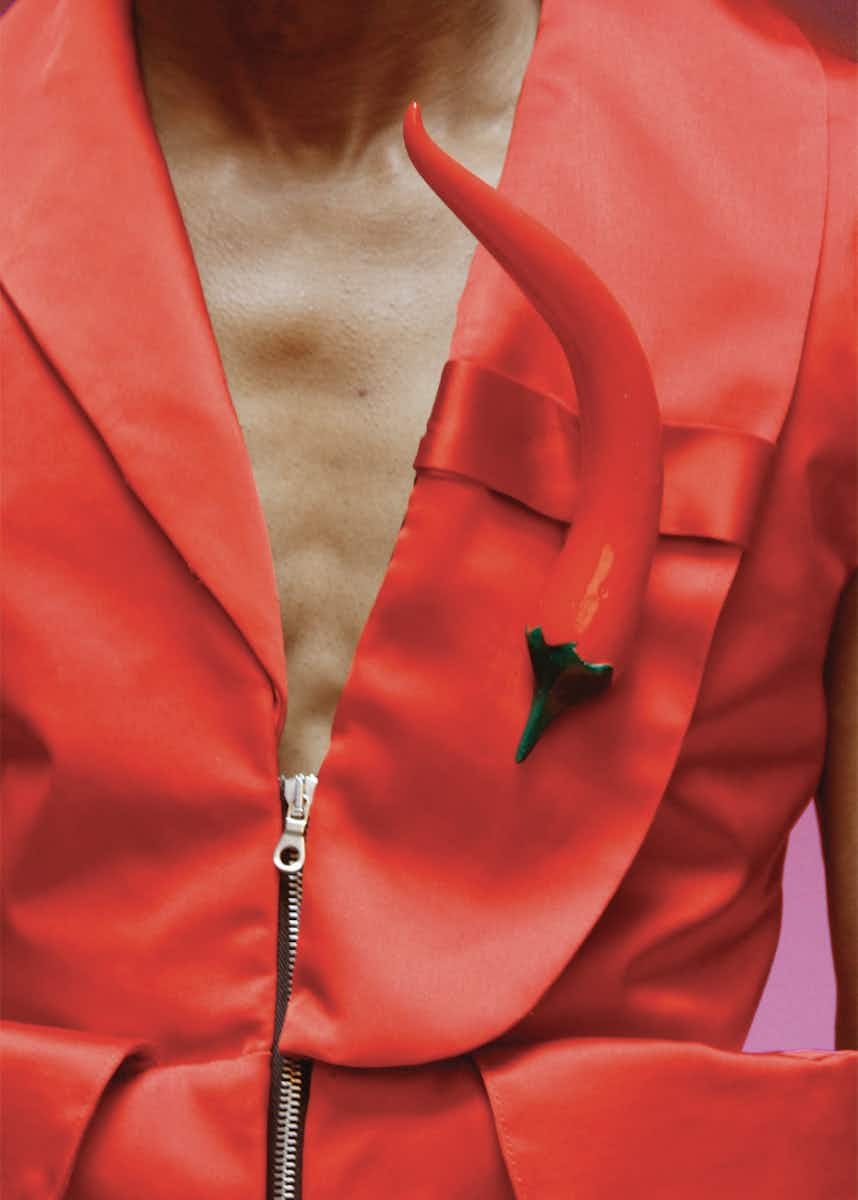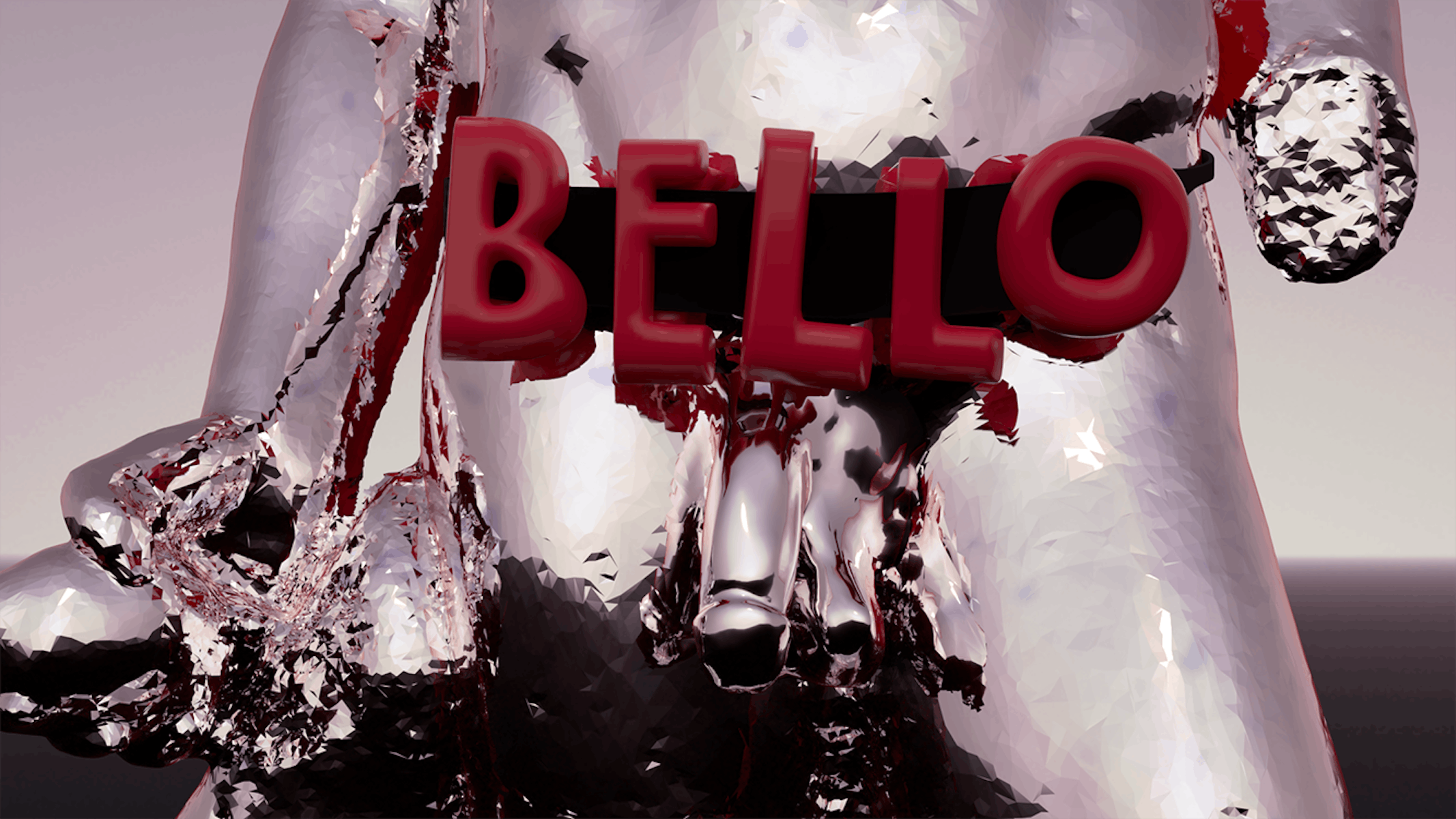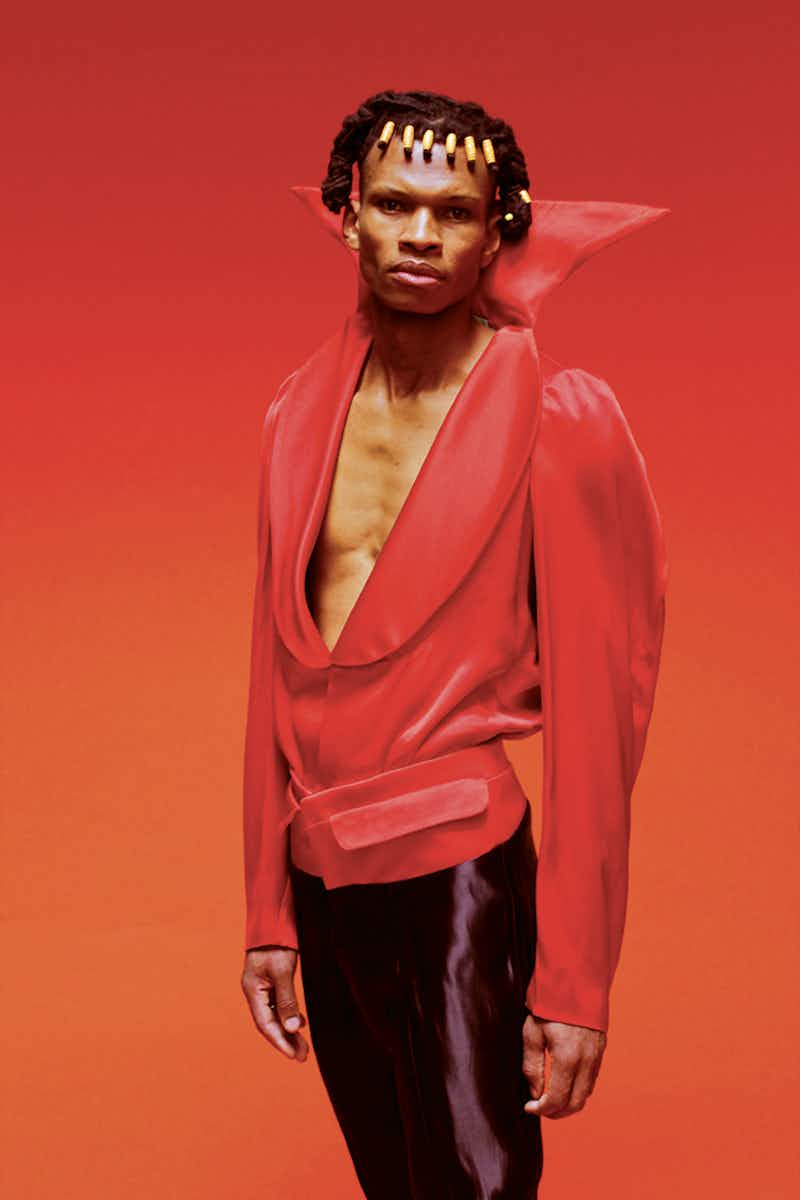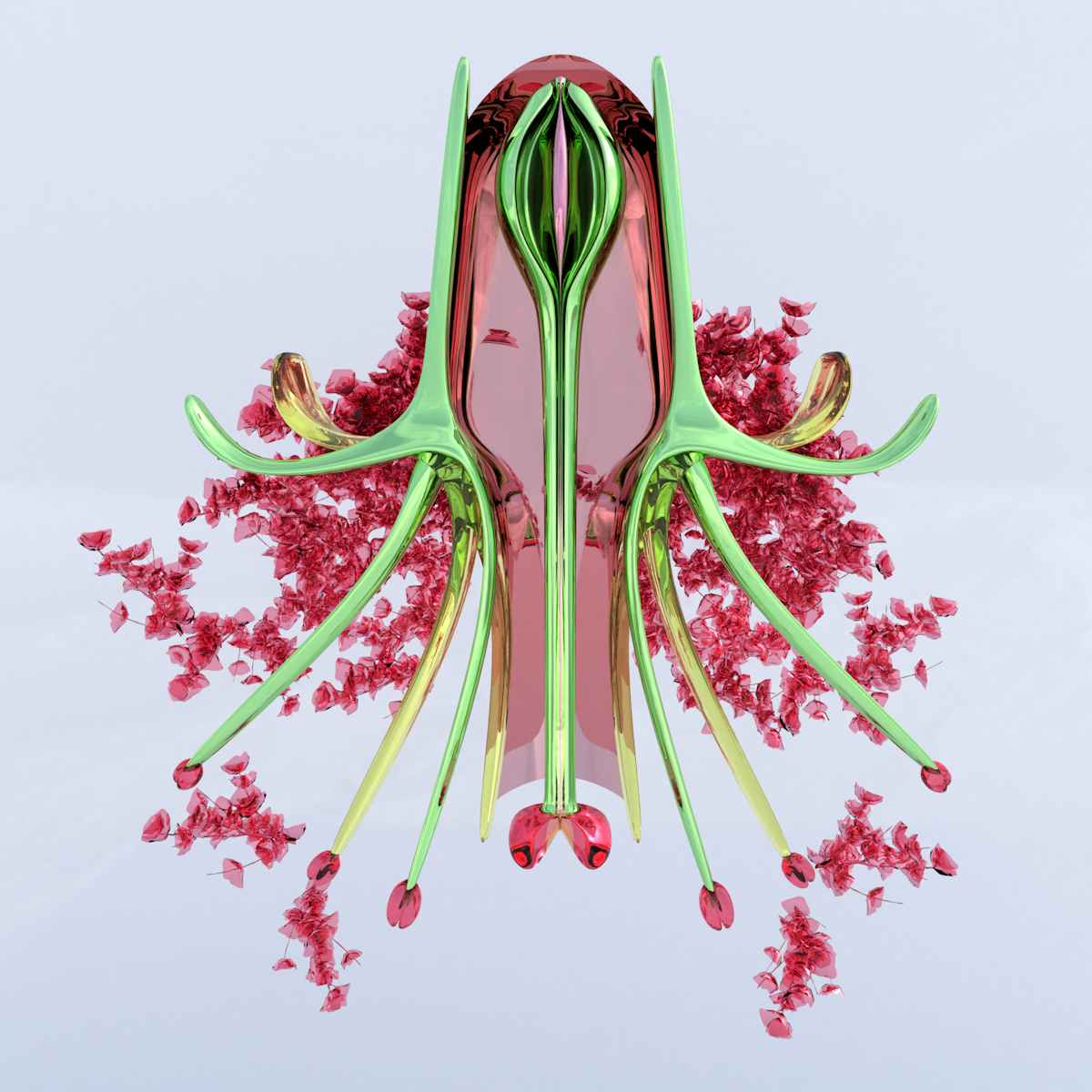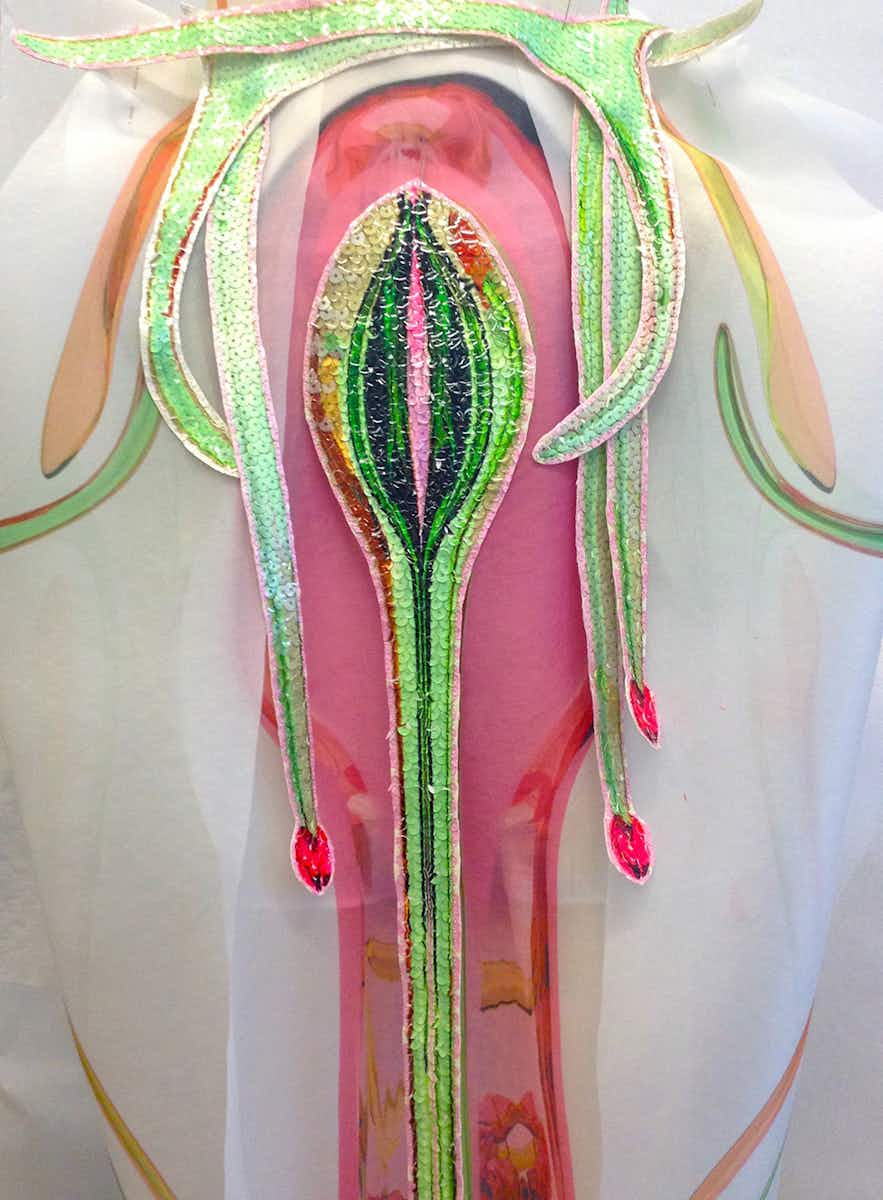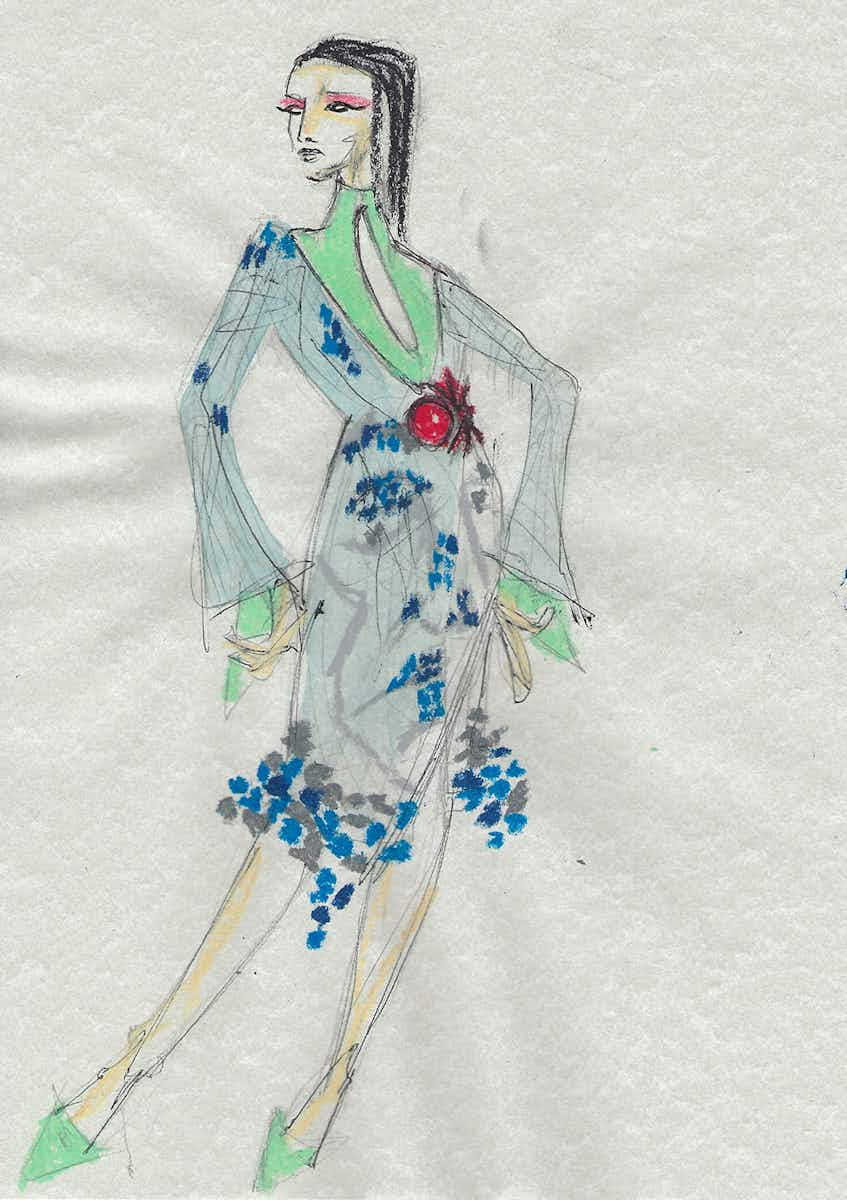 It was at the famed art school that Pister really developed his skills, while finding his own sense of identity. Exploring glamour, symbolism, joy, baroque and male eroticism, the designer's references evolved to the erotic hyper-masculine figures of Hellenistic and Roman sculptures, turning then to Robert Mapplethorpe's muscular figures in his mostly black and white photographs of bodybuilders and New York City's ripped dancers. For Pister, this was the basis of pattern cutting and draping. It's also where his obsession with the male physique began.
"My storytelling and narratives emerge from a huge mix of cultural symbols, though," he says. ​"I try to mix [it up] excessively, for it to become an uncategorisable hybrid."
Since graduating, Pister has busied himself learning new skills – namely, CLO3D – a rendering software that allows the designer to construct garment patterns by measurements, while visualising his sketches in a matter of minutes. A move which he describes as ​"decision making made scrap free". Like many of tomorrow's budding designers, Pister has sustainability on his mind. Specifically for him, he takes issue with the lack of authenticity in an oversaturated market, that inevitably leads to waste.
"If each designer would go on a truthful search of values and beliefs, then we wouldn't have an industry of similar ideas where it's hard to differentiate between aesthetics," he says, passionately. ​"Once, the industry was flowering by way of its daring and independent voices. Nowadays, with very few exceptions, it hails the mediocre, the commercial, and the copycats."
It might be early days for Pister, but he's certainly setting a new precedent for male sexuality in fashion, told through his eye for references and his close examination of every inch of the body. Though he's put in the groundwork through his MA collection, the designer is now content with prioritising his skills and employability, rather than producing a whole new collection. But keep an eye out: he's planning on releasing some one-off pieces in the near future.
"I'm giving myself the luxury of time, to be continuously searching for a deeply grounded artistic voice," he says. ​"The aim is to use this time to grow and to be part of a new chapter."

More like this