JW Anderson's path to hedonism for SS22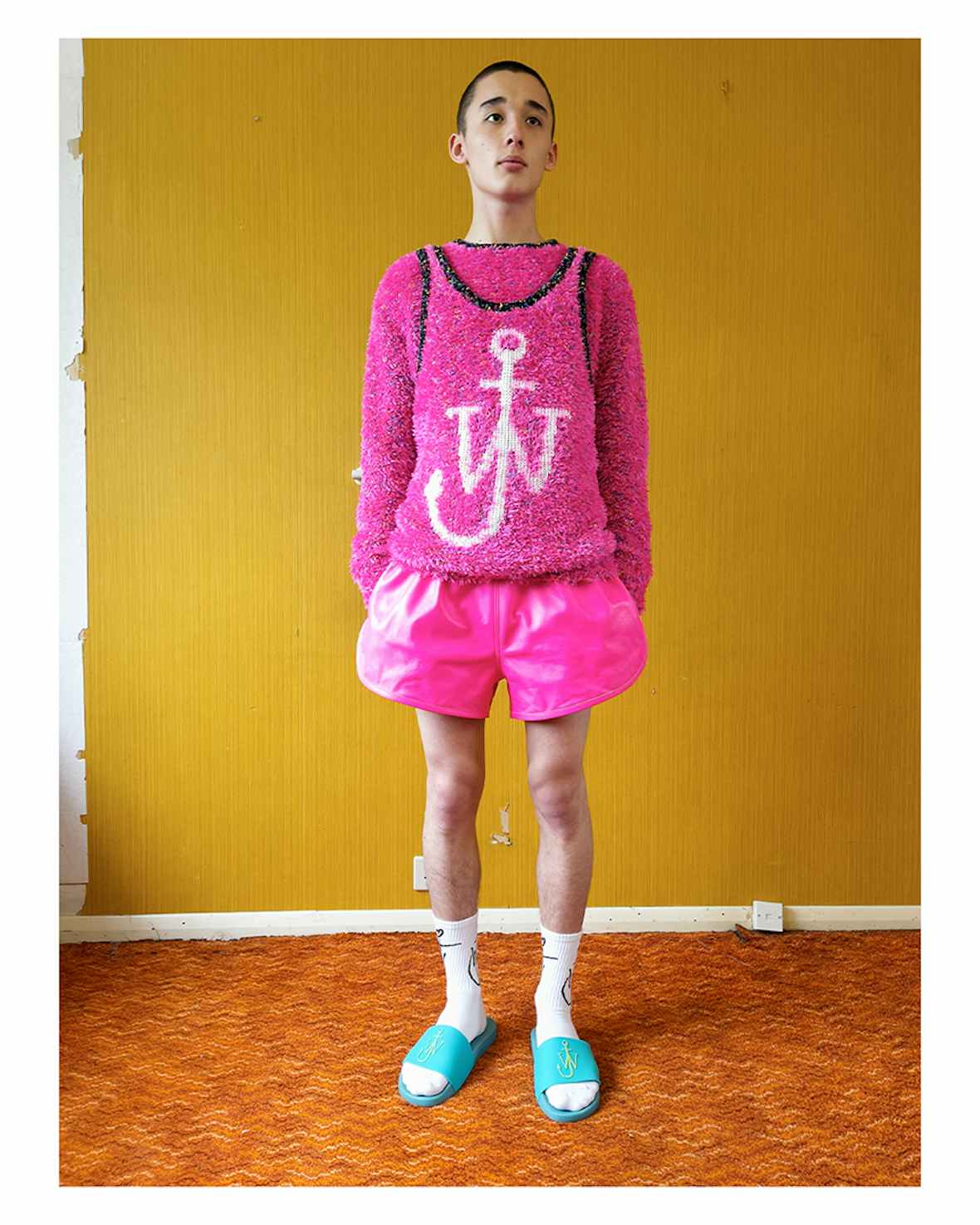 Hyper-coloured, hyper-sexual, hyper-experimental: it's a giddy affair for the designer's Men's and Women's offerings.
Pure hedonism was the ticket for JW Anderson​'s hyper-coloured Men's SS22 and Women's Resort collection, and it comes with good reason. The sun is shining (for a bit), the weather is sweet. We're looking forward, not back and, with any luck, we're off for a summer of lurrrve.
Anderson collaborated with Juergen Teller for the third time, opting out of the physical show to present 33 printed photographs of various shapes and sizes, packaged with cardboard photo frames – an idea that had the designer looking back to his earlier days.
"I liked this idea of creating something which felt a bit like going back to school," the show notes reveal. But the reference point is perhaps one we'd rather forget: school photos. ​"When I was younger, we used to get our picture taken at school and you'd get these packs of photos and frames," he continues.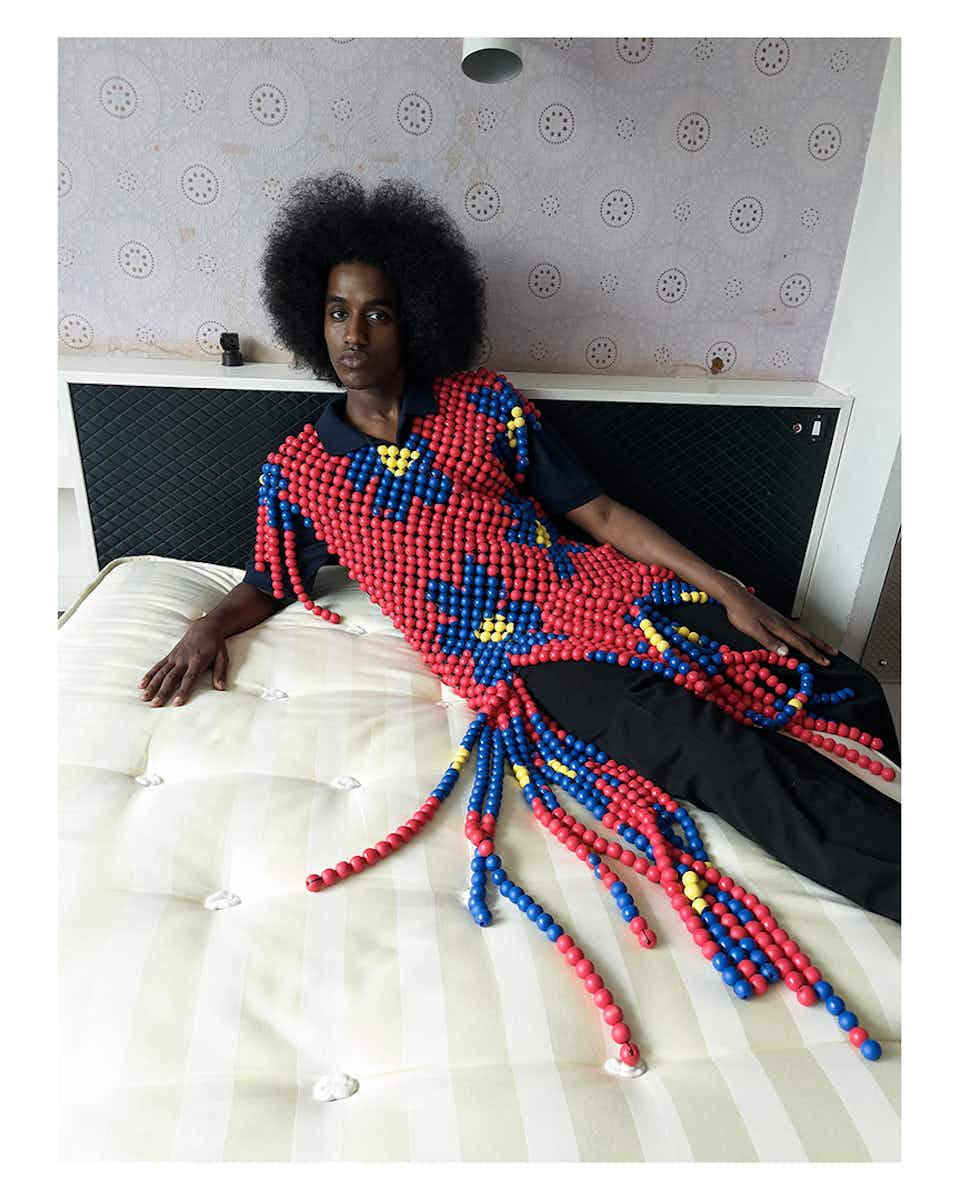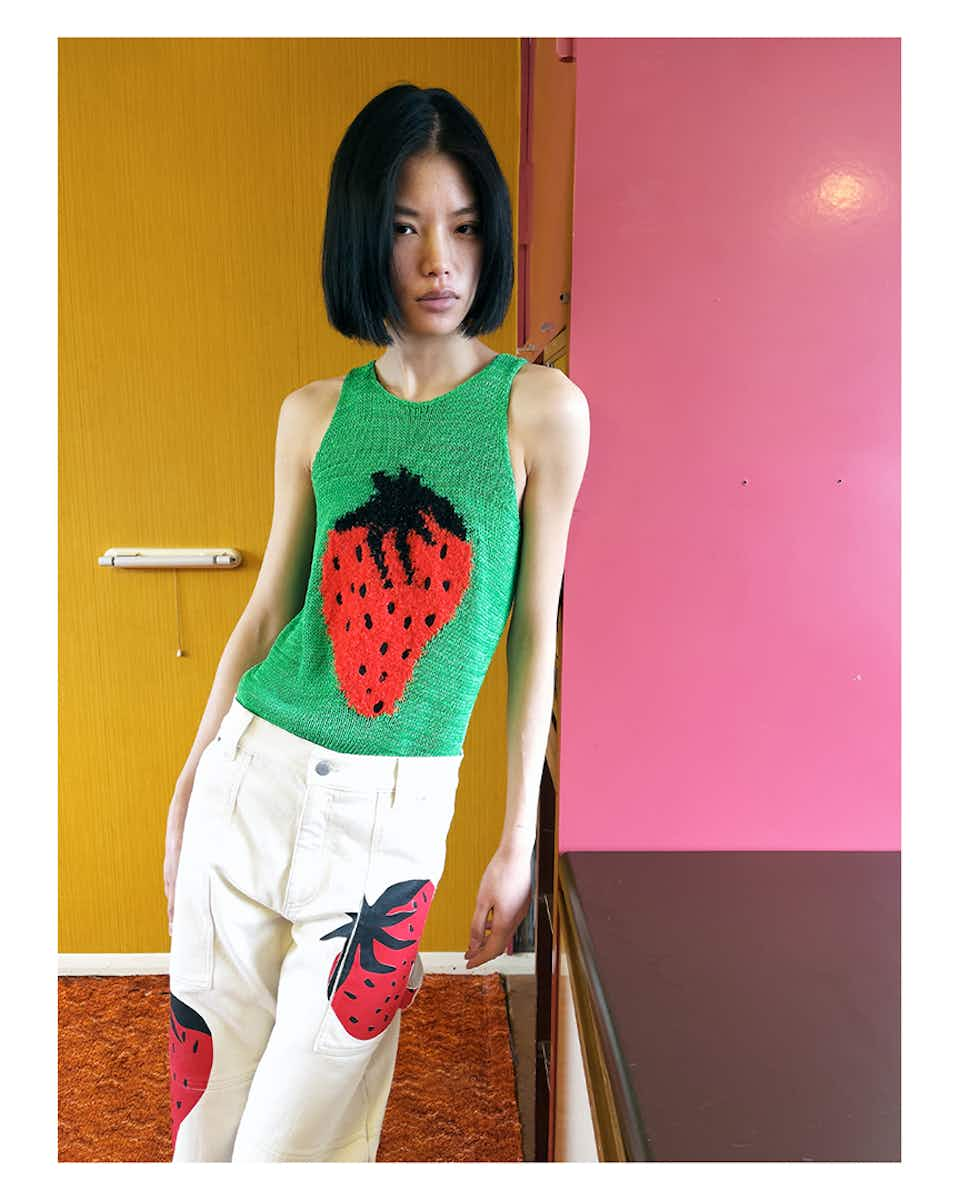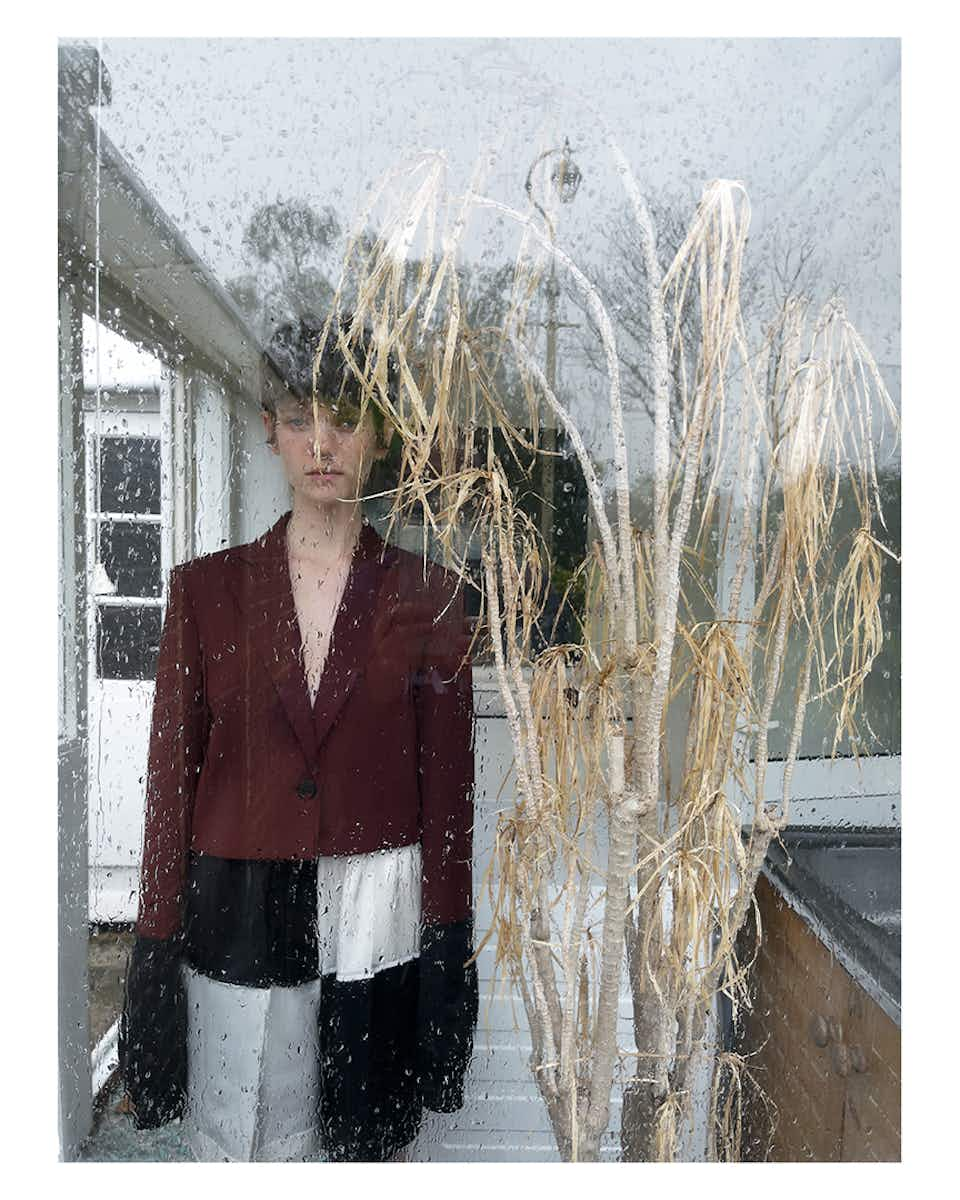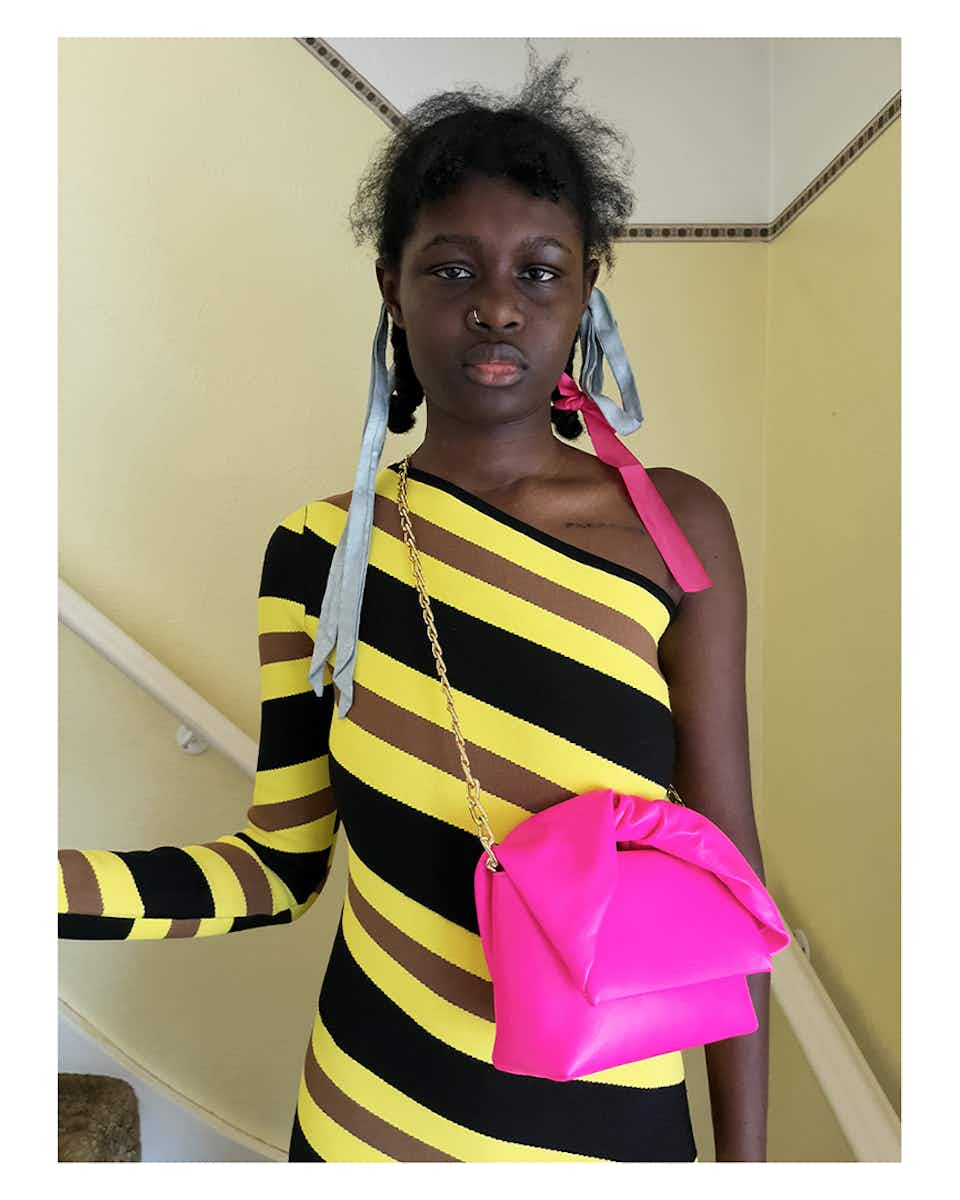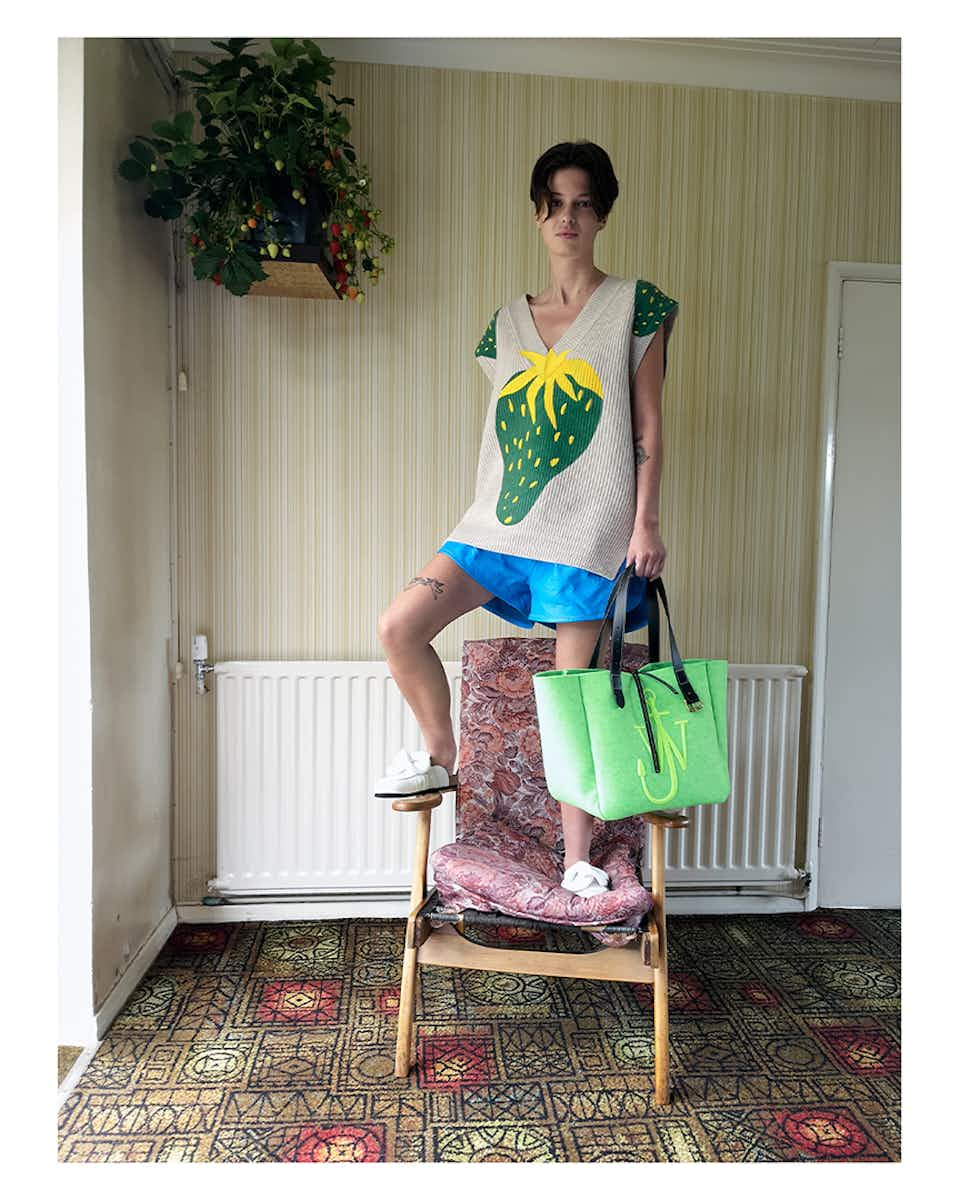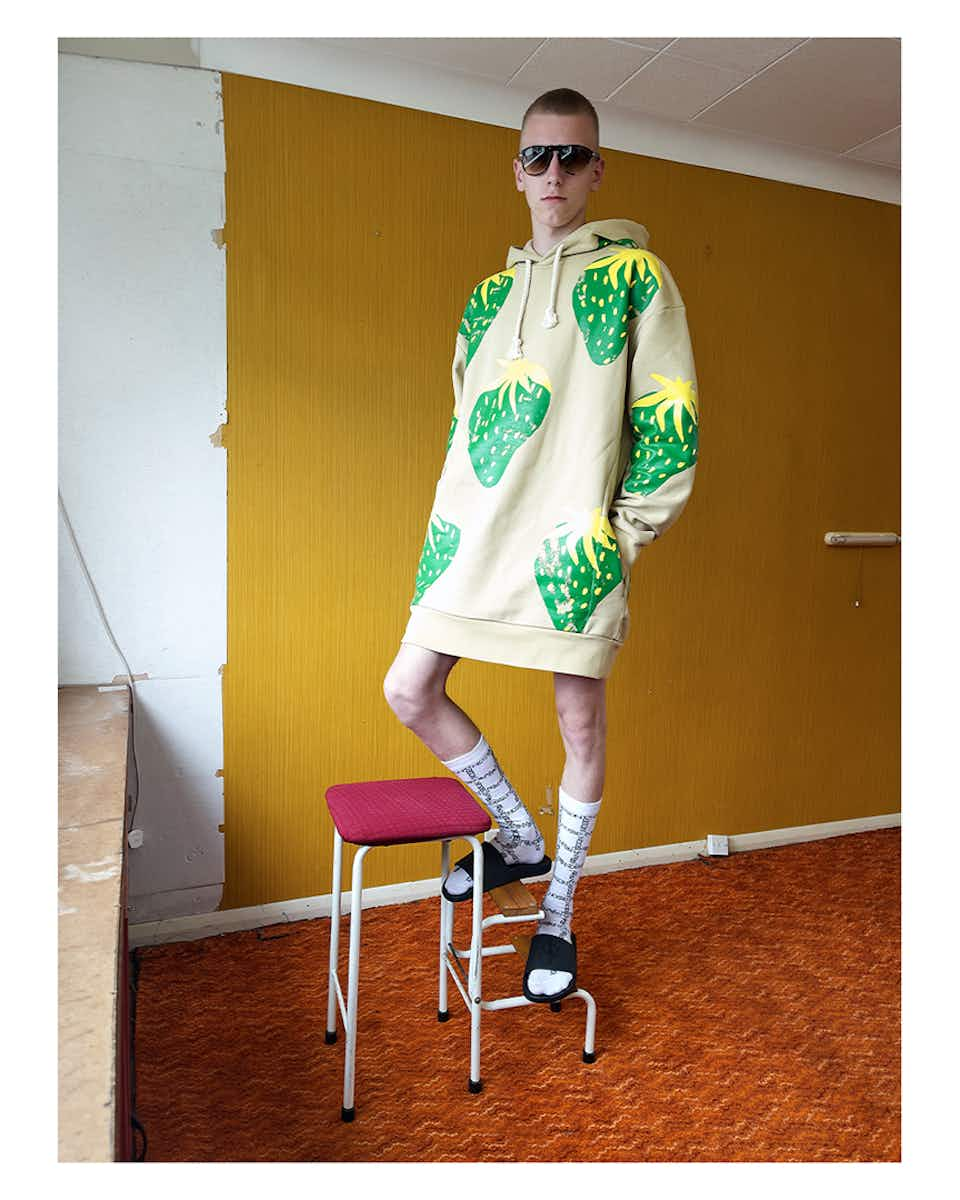 But rather than a geeked-out, hair-spiked school photo, Anderson looked at the physicality, that each photo was able to stand on their own, placing them on mantelpieces, or tucked in your nan's purse as a reminder of her dear grandchild. Taking this concept, and as a sense of celebration, the photographs were wrapped in custom wrapping paper and feature an 18th century painting of a squirrel eating an acorn next to a bowl of strawberries. Aww.
The collection, then, is a closed-door affair – an act of self-expression, singing into a can of hairspray and letting loose far from the prying eyes of judgement. Carefree youth is immortalised in strong shades of acid-pink, green, yellow, electric-blue and orange for the Men's collection. The central character is ​"the lad" in the midst of a sexual awakening, experimentation and altered domesticity. Shot throughout a derelict house, JW Anderson's boys are ambiguous, questioning – but enjoying – their desire for the outlandish. Running shorts become short-shorts, tracksuits are bold and printed.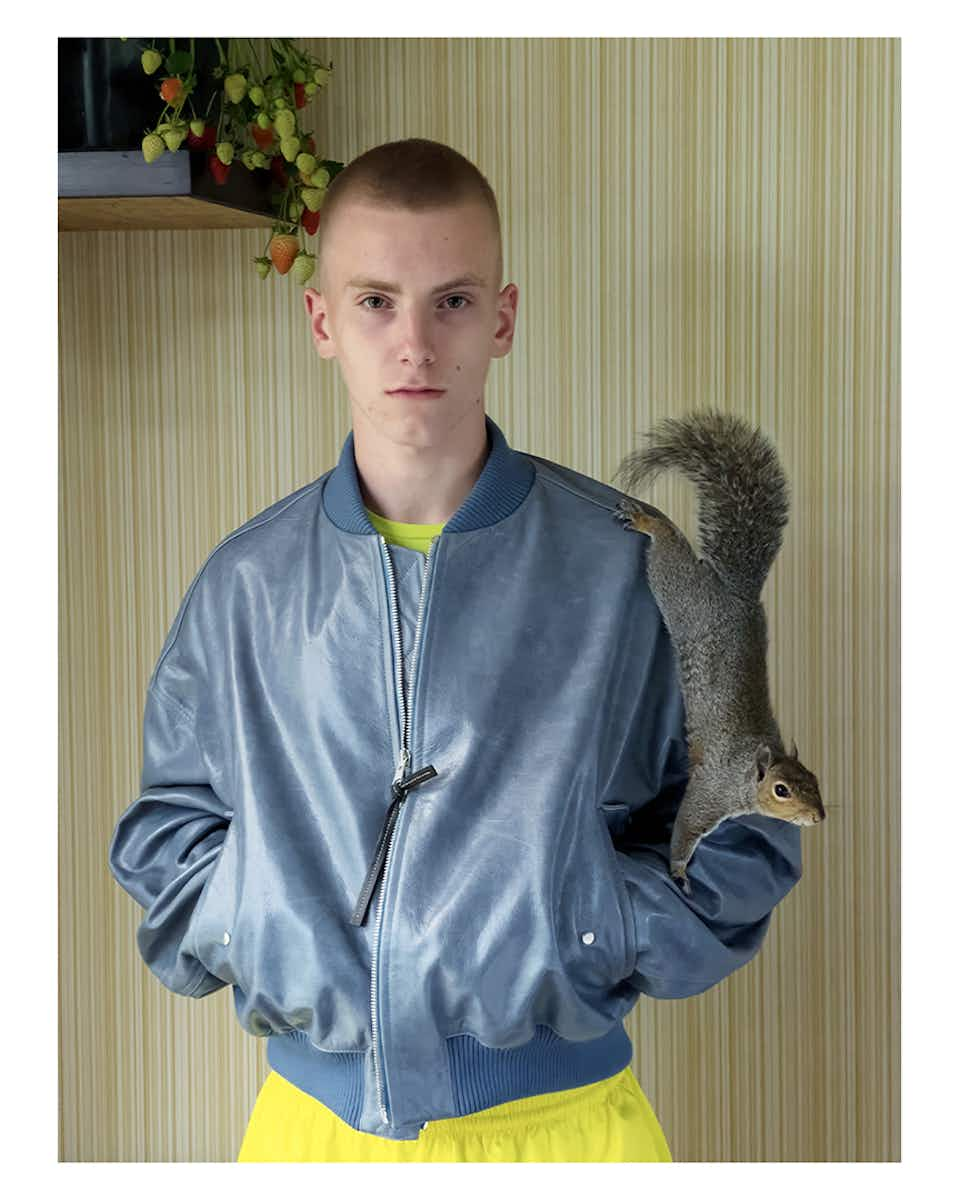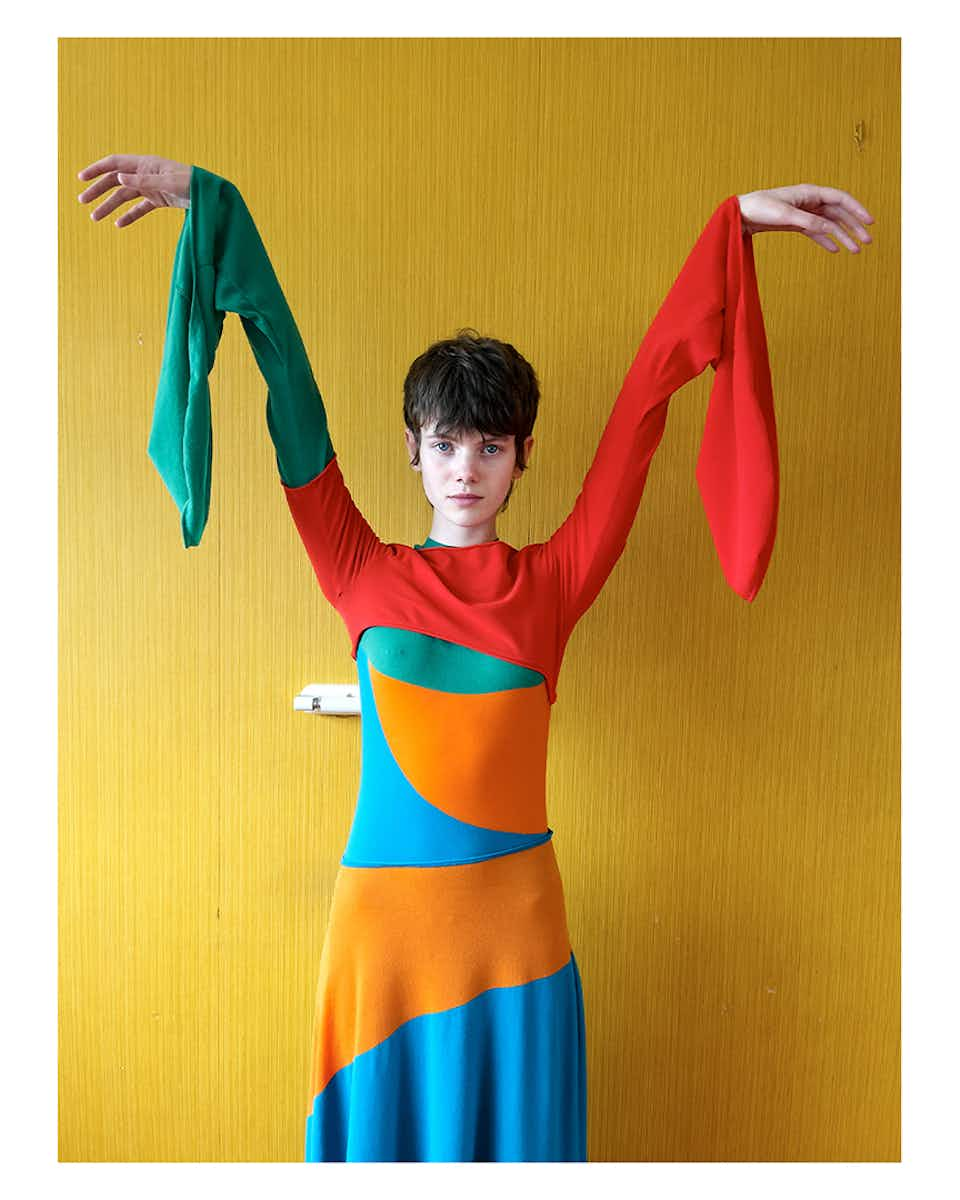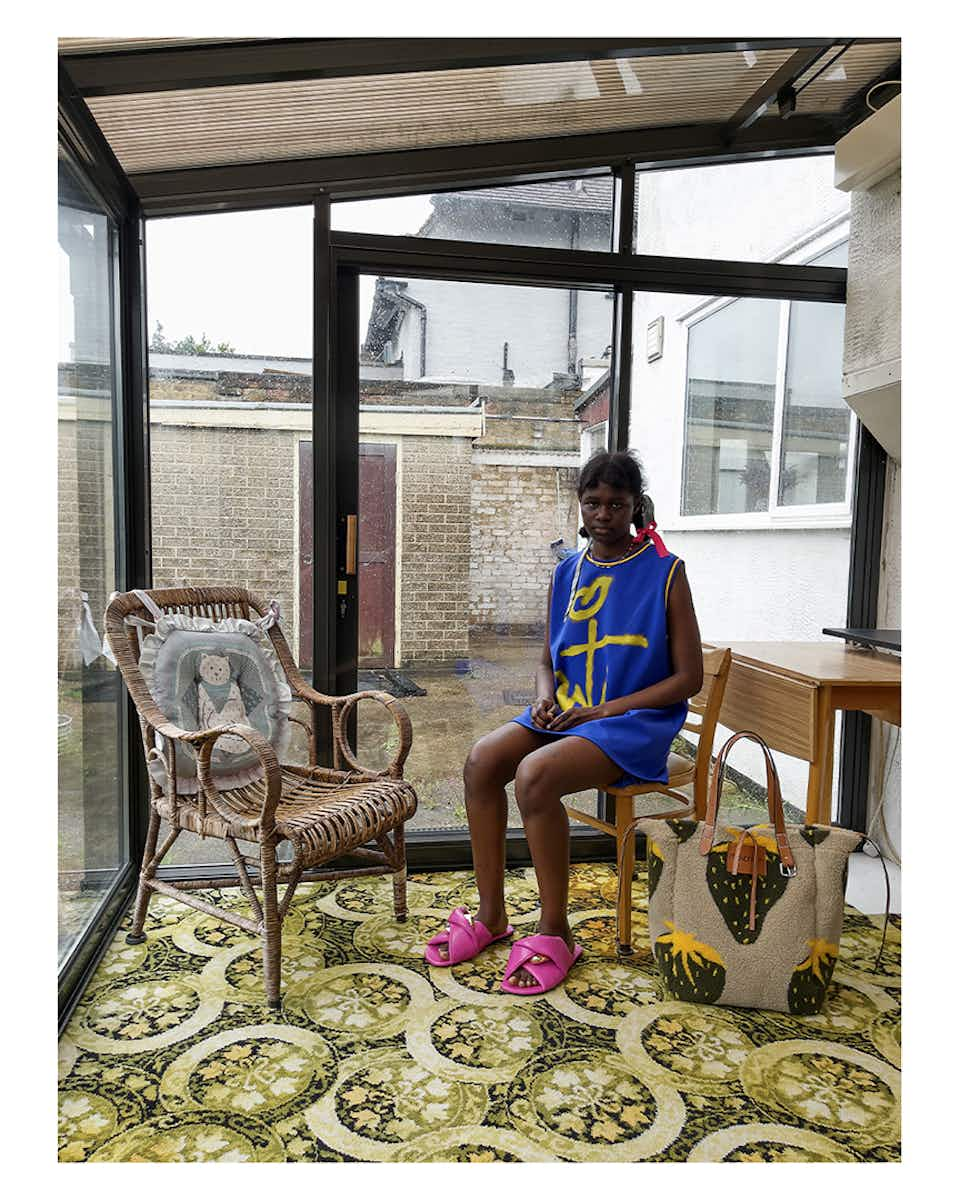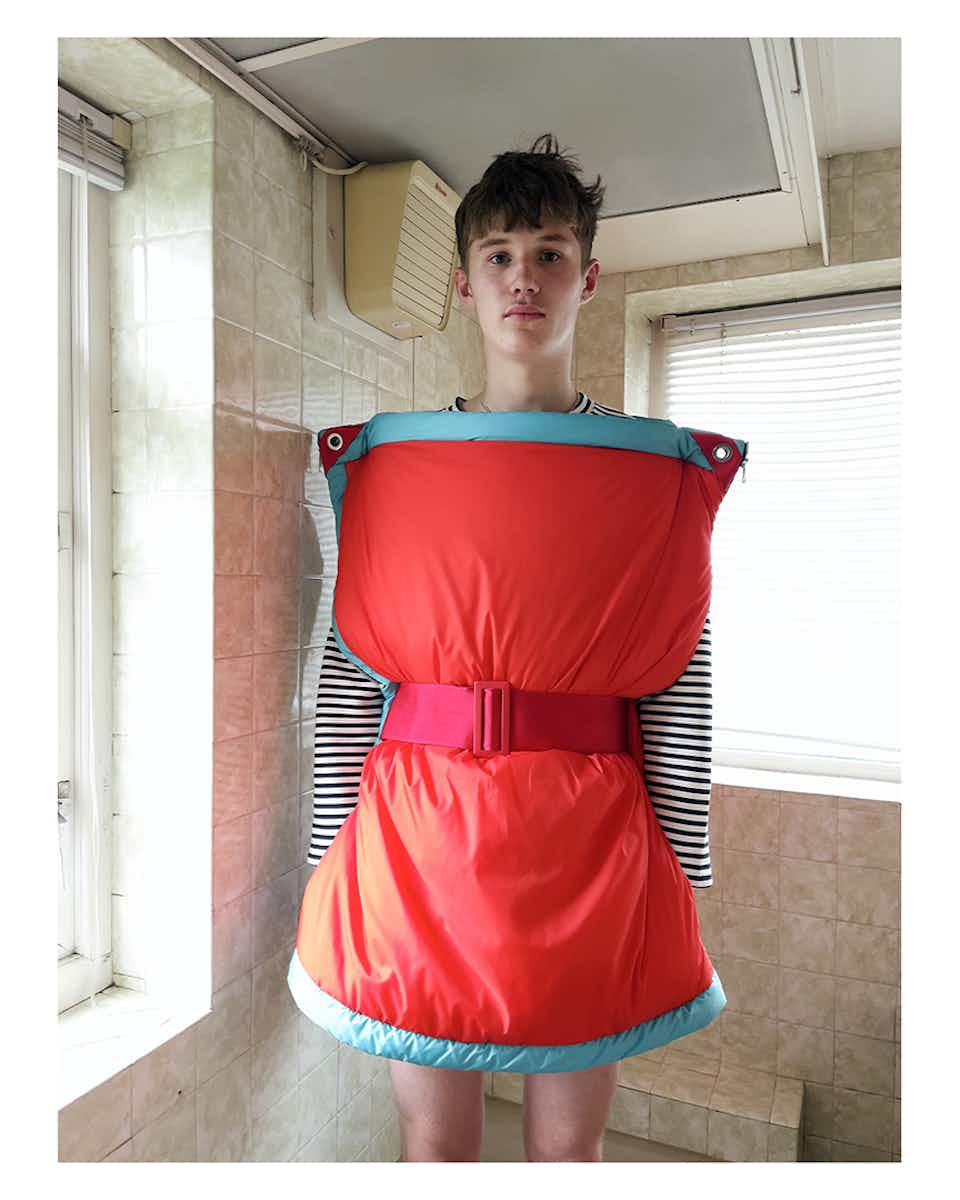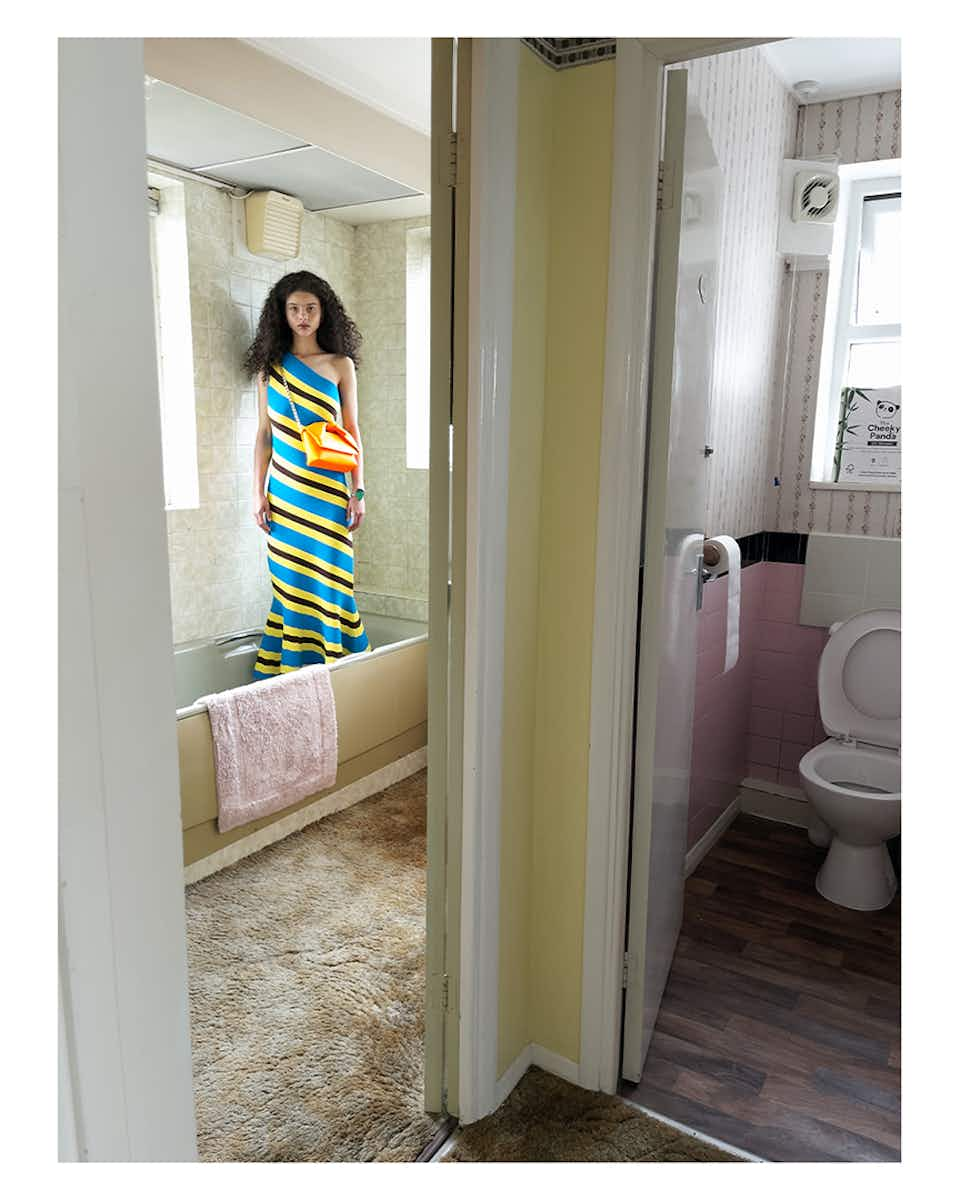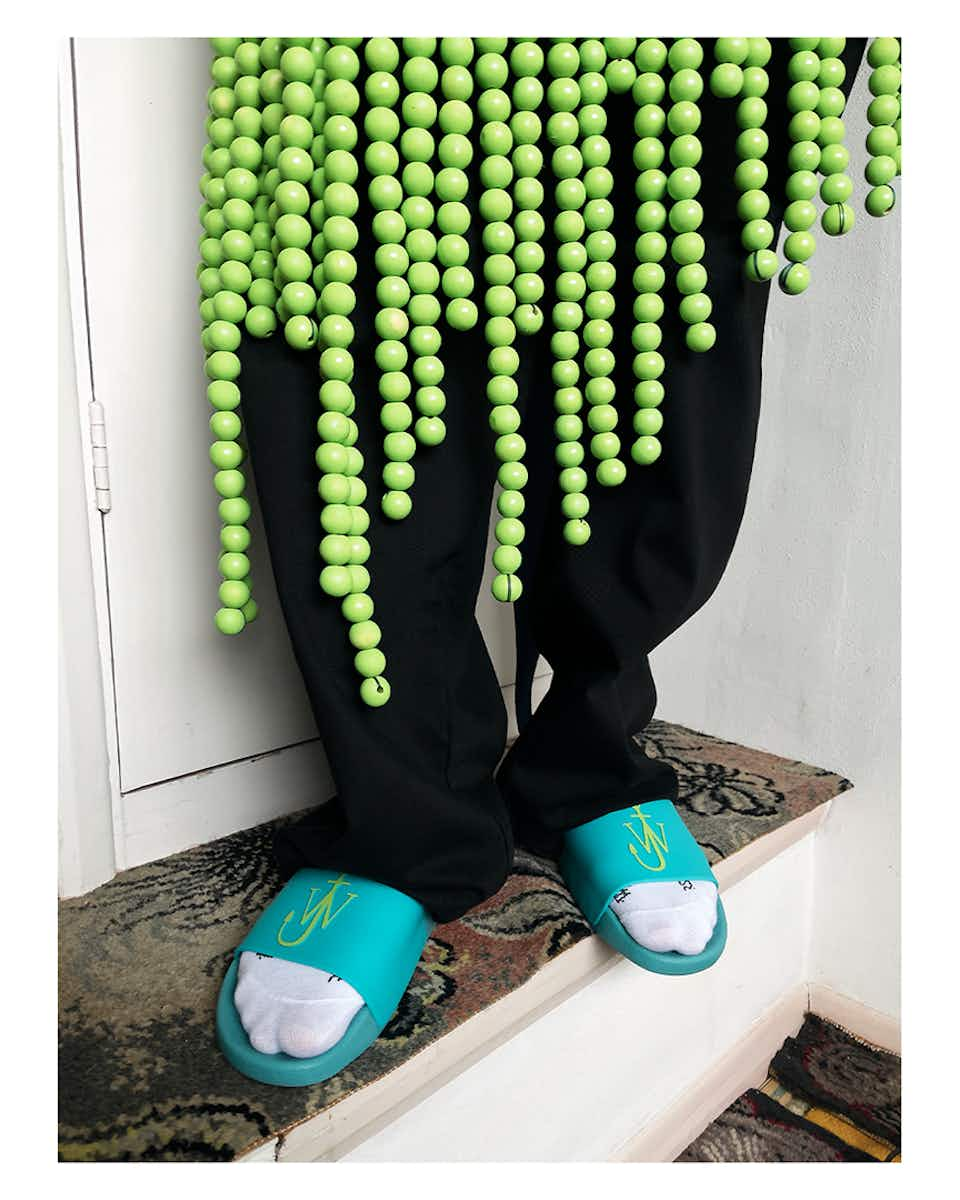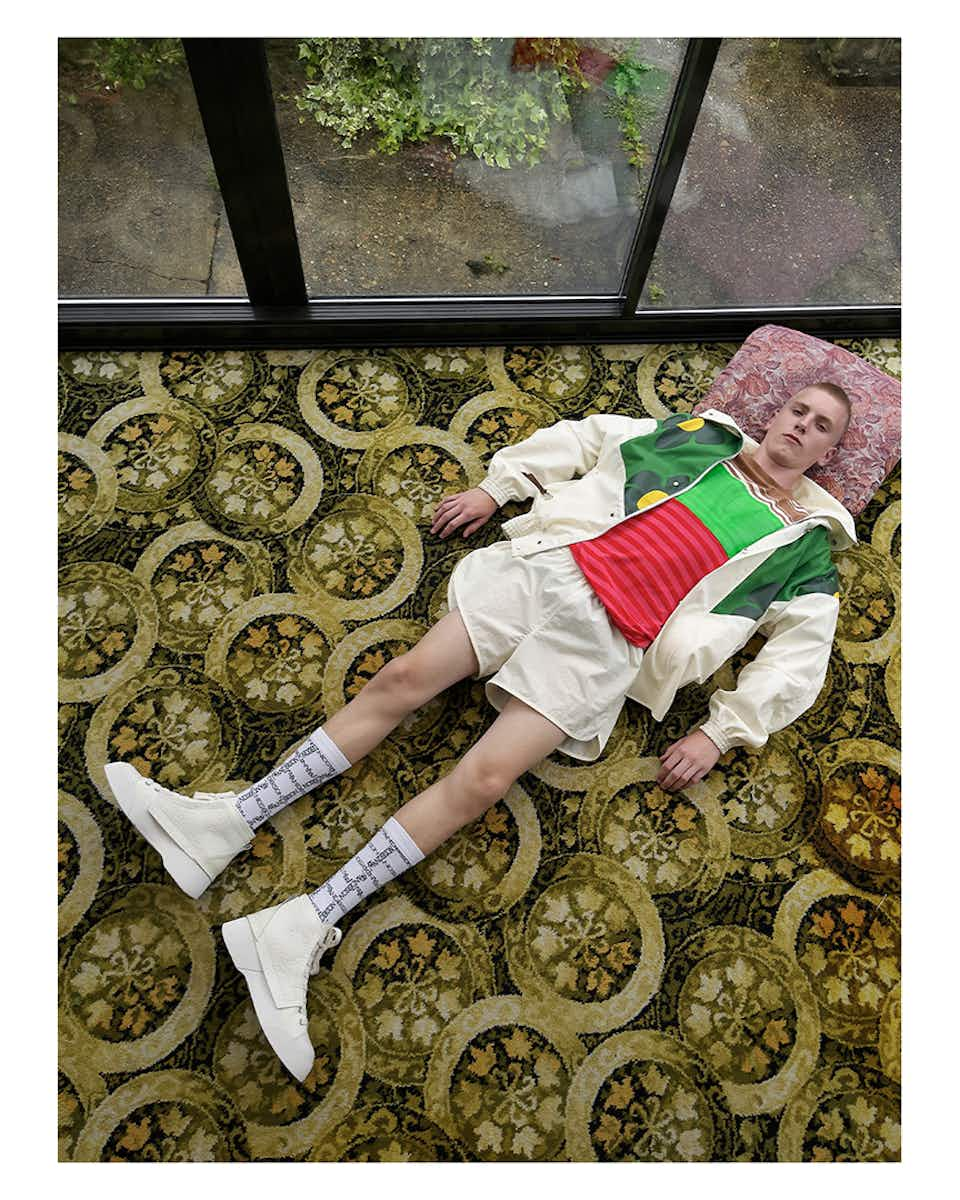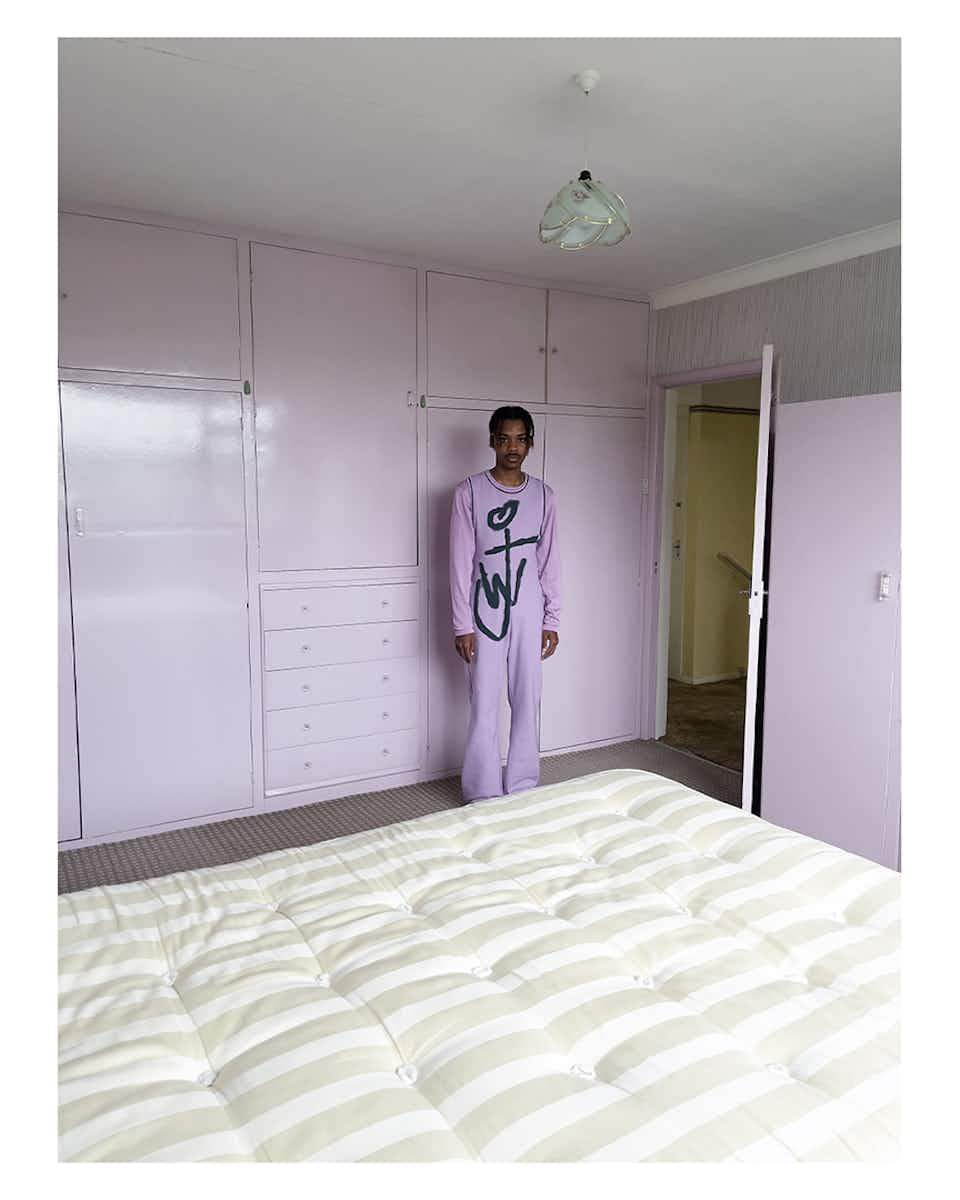 But the shapes are freeing. Knitwear is oversized and boxy, sat fluidly on the body and paired with bright green, open-back sandals, while pillows are reconfigured as dresses. Still, Anderson asserts that, as fluid as his boys are this season, they are still ​"proudly masculine," just ambiguous.
His Women's collection takes its leanings to the dancefloor for Resort, placing emphasis on the party girl with a self-assured attitude. The pieces are relatively simple – in terms of the brand at least. Cuts are blunt, cutting across the chest in asymmetric dresses striped in yellow, black and brown. But experimental cues come in hyper-long sleeves, ​'70s-style halter necks and day-glo footwear, embracing a ​"so wrong it's right" mantra.

This, in short, is definitely right.


More like this