Levi's goes on a big gay night out
Fashion news of the week: Plus, the denim brand collabs with Crocs, Fred Perry and Raf Simons toast the final farewell, Telfar does denim with UGG and Asics does Otto.

Levi's took Crocs for a spin
Love Levi's? Love Crocs? Well, lucky you. The two megabrands have just released their first collaboration, as part of Levi's celebrations for its 150th anniversary of the 501's.
The capsule collection features – you guessed it – two pairs of denim-clad clogs, complete with Japanese Sashiko stitching and the signature red Levi's tab. There's also a tie-dye print Classic Clog inspired by ​'60s counterculture looks from the Levi's archive. Jeans, jacket, Crocs? We're thinking it could be time for our first stab at triple denim…
You can shop the Levi's x Crocs collection at levis​.com and crocs​.com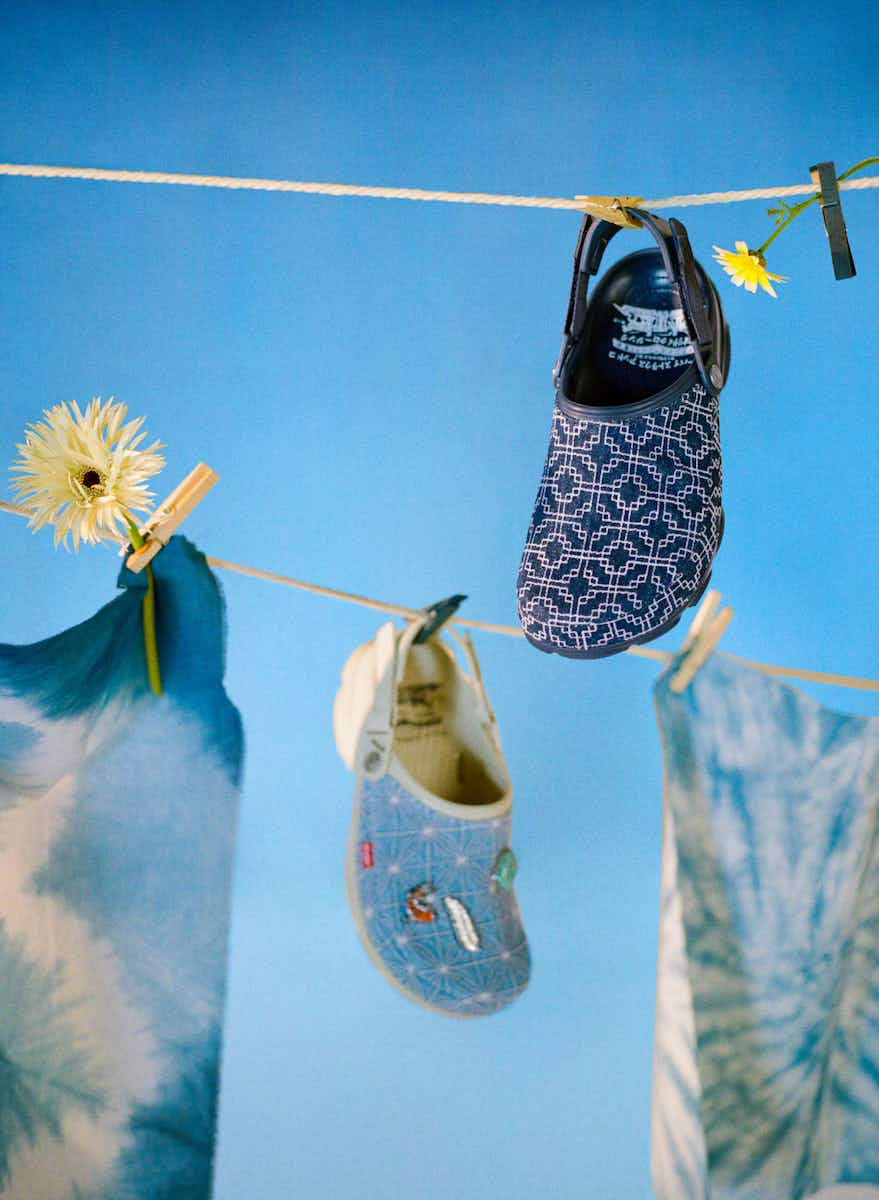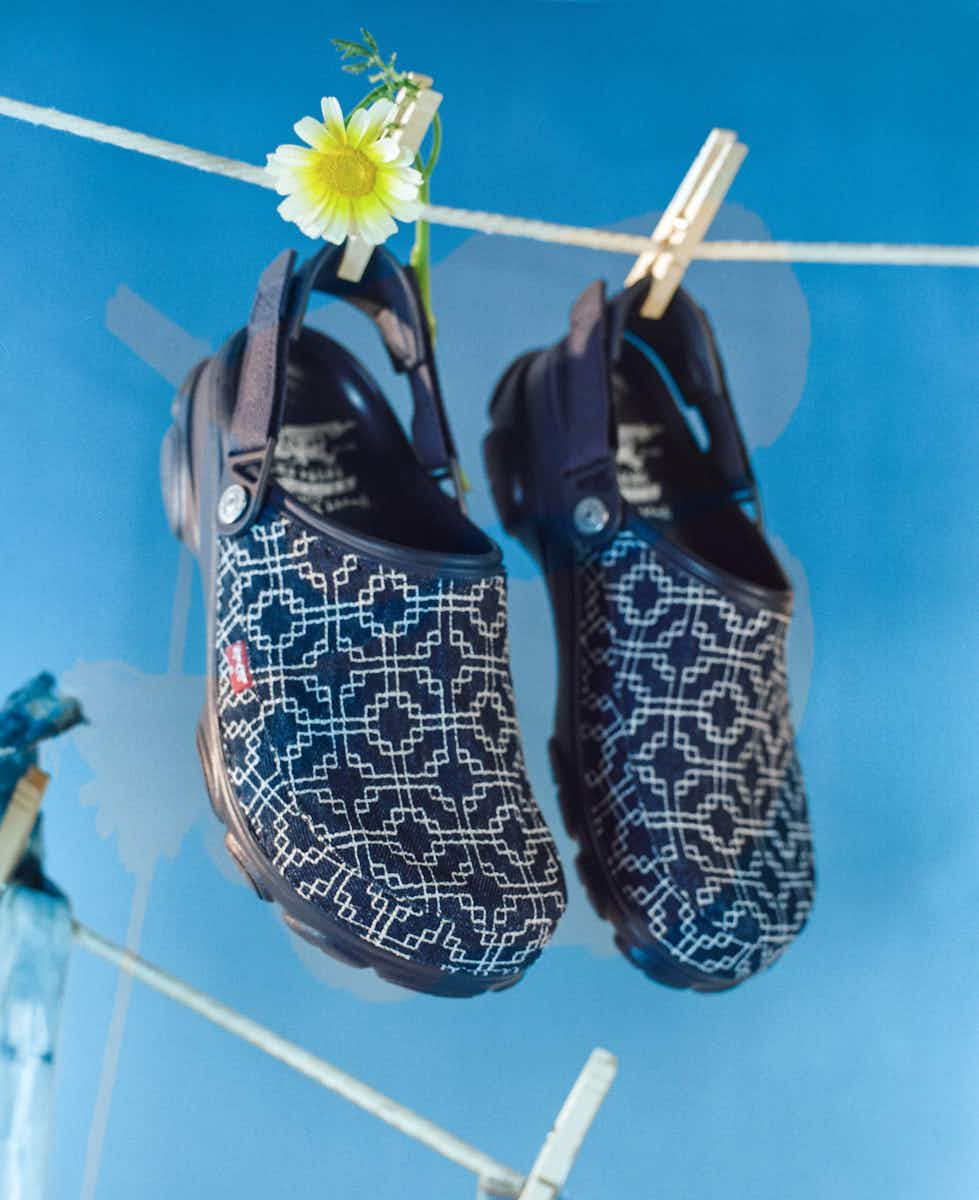 …then hit the gay club (kind of)
There's been little rest for Levi's this week, with the brand also announcing its first exhibition at the Queer Britain museum, Icons in Denim – A Queer Perspective, featuring the ultimate queer lineup of archive pieces from the Levi R Strauss collection. Included in the exhibition are a pair of Freddie Mercury's 501s from the ​'80s, plus the very jeans and white T‑shirt worn by Jake Gyllenhaal in gay classic Brokeback Mountain.
As part of Levi's long-standing partnership with Queer Britain, the show will celebrate the 501's role as a mainstay of queer fashion and gay semiotics, from the stage to the dancefloor and all the good stuff in between.
Icons in Denim – A Queer Perspective will open at the Queer Britain Museum in Granary Square, King's Cross from Friday 29th September ​'til Friday 13th October.

Clarks motivate the masses with their AW23 campaign
In a bid to make us feel a little better about the future (let's face it, we need all the help we can get), Clarks has teamed up with old school legend Nile Rodgers and new-gen poster girl Beabadoobee for its AW23 ​"For The World Ahead" campaign, with both sharing their hopes for the future. With Nile's pearly wisdom and Bea's cool girl irreverence, they're the duo we never knew we needed (just look at them wearing matching Torhills, for crying out loud). You can catch all of their advice here. The key takeaway? Be nice and stay connected. All the good stuff.
Slide your trotters into Clarks' AW23 collection at clarks​.co​.uk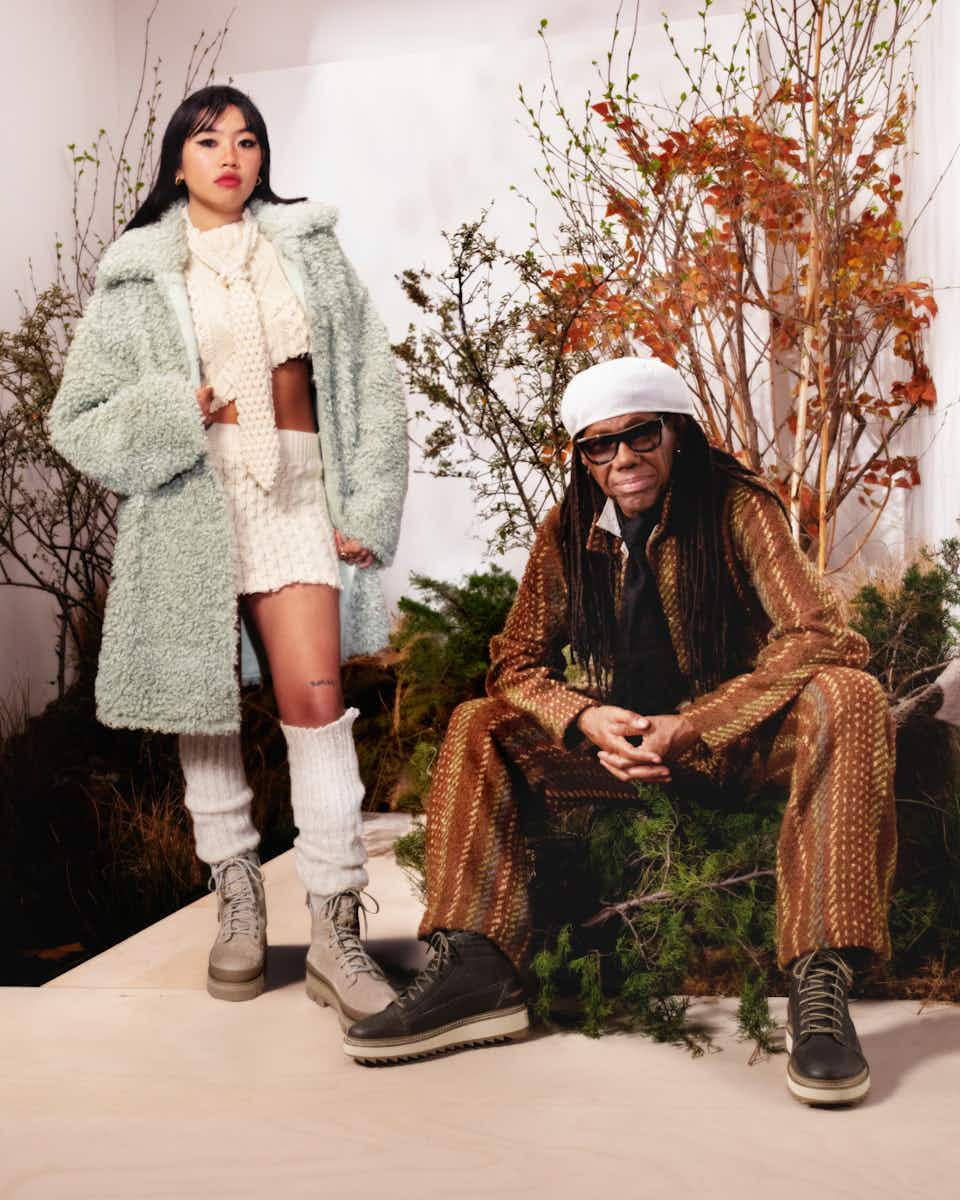 Asics' new cool kid in town
Asics has announced a new link-up with cult favourite Kiko Kostadinov, following the duo's much-hyped, completely-sold-out past collabs. Except it's not just Kiko this time. Otto 958 – the fashion brand's amorphous project with international art gallery Morán Morán – has come along for the ride, too.
The Gel-Flexkee 958 reinterprets the classic Gel-Flexkee silhouette, which features a flexible split sole, originally developed after Asics designers analysed the movement of skateboarders in their lab. But from where we're sat, they look like footie astros – and we're not mad about it.
You can get your hands on the collection at asics​.com today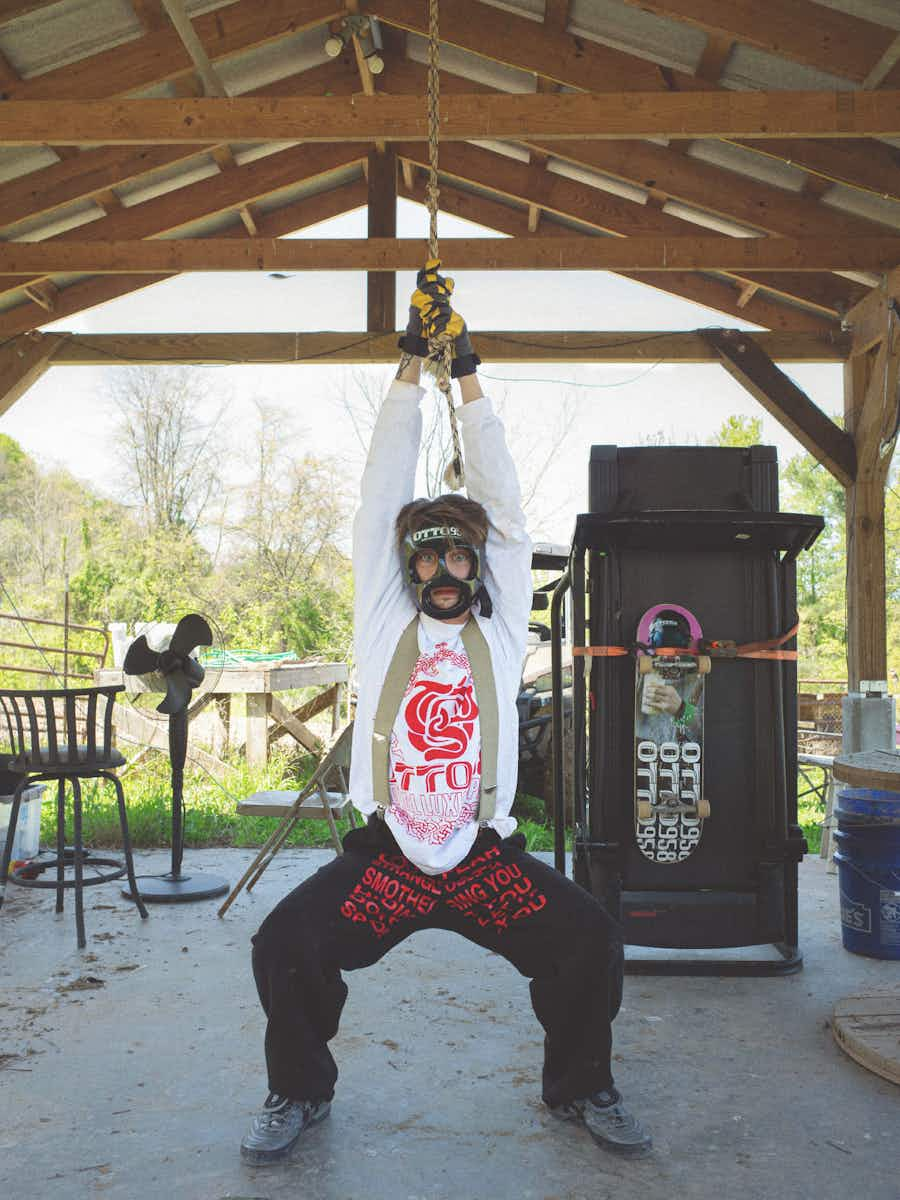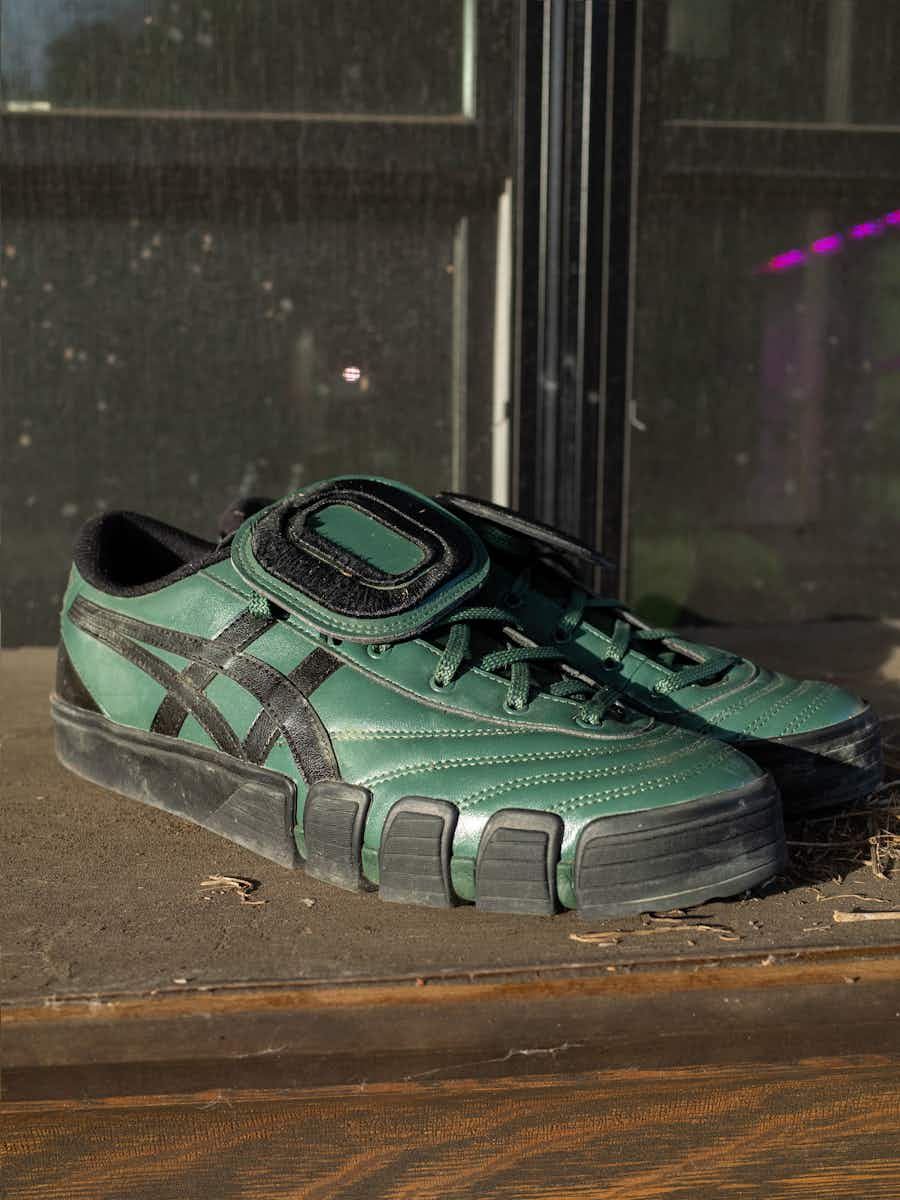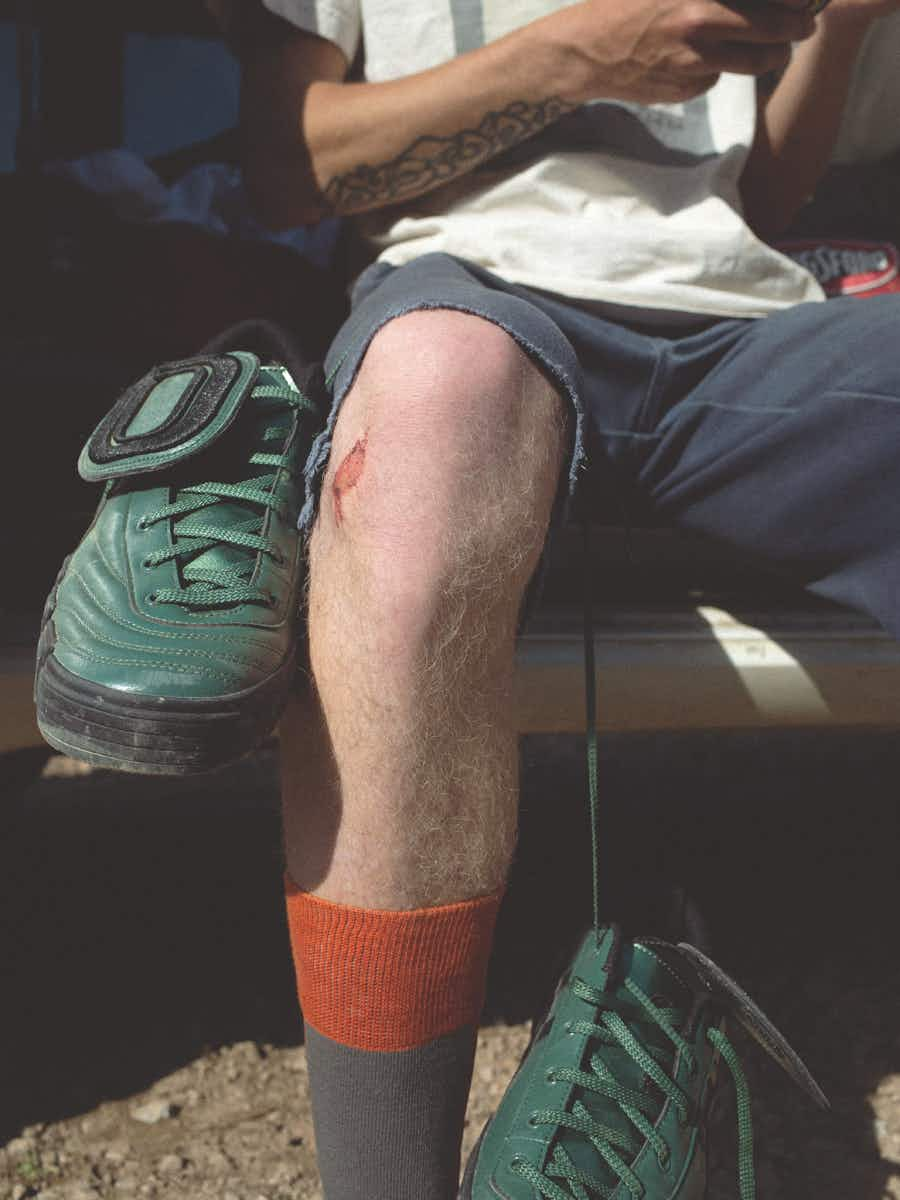 A final farewell to Fred and Raf
After 15 solid years of collabs, Fred Perry and menswear visionary Raf Simons (who announced the closure of his eponymous label in November 2022) are releasing their final collection together, inspired by classic late-'80s and early-'90s British subcultures, with pieces including straight-leg, acid wash jeans and super tight tees. British counterculture has served as a long-standing influence for both Fred and Raf. But in referencing this specific era, during which like-minded communities came together amid tough times, it almost feels like they're trying to tell us something…
As part of the final farewell, youth culture photographer Ewen Spencer rounded up filmmaker Jim Longden, DJ Keyrah, musician Joni Samuels, DJ Kojay, and Oskar Gudinovic and Aaron Hurley of the Cardinals, who all posed up a storm in the new collection at Oxford Street haunt the 100 Club.
Join the tribe and grab the garb to match at fred​per​ry​.com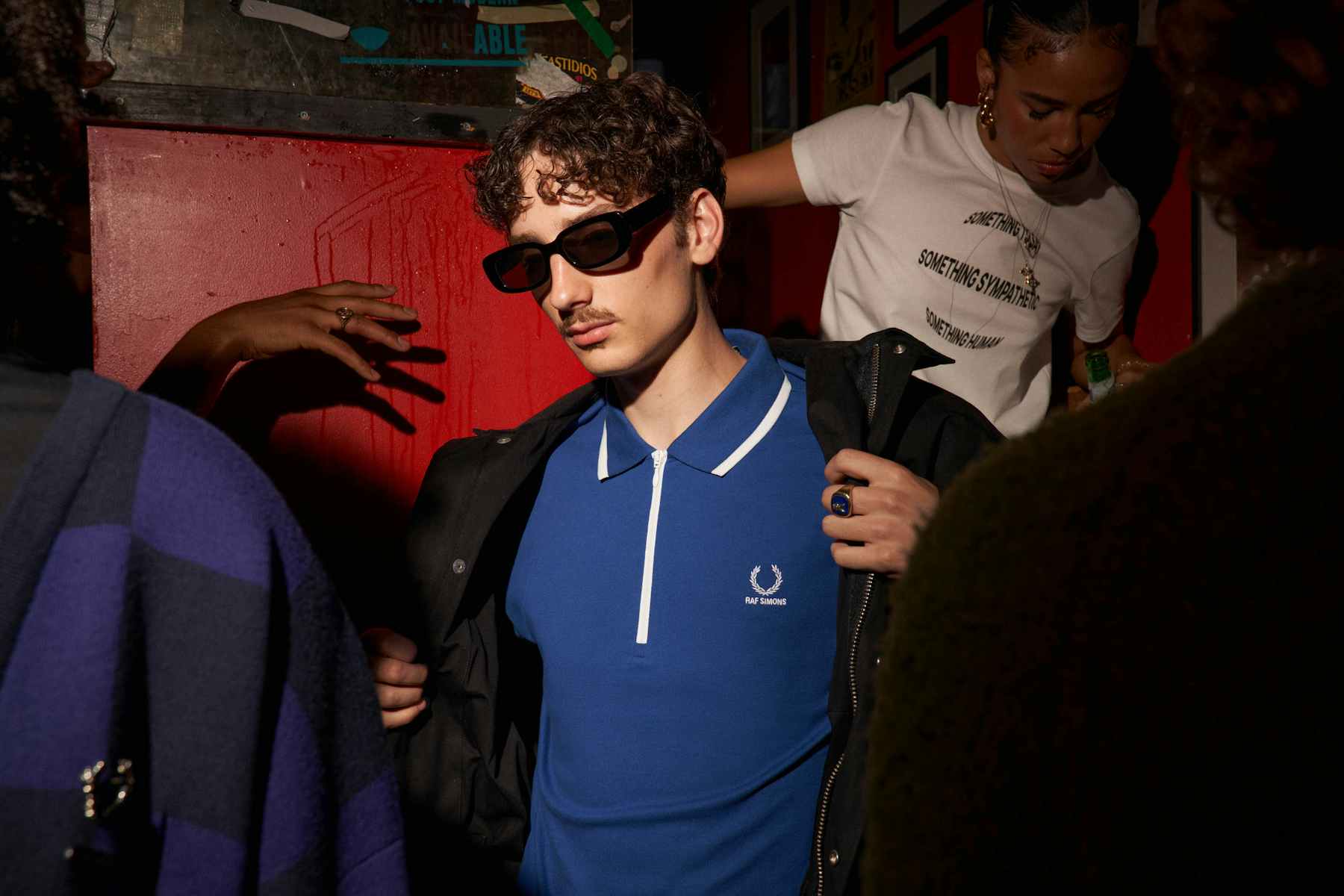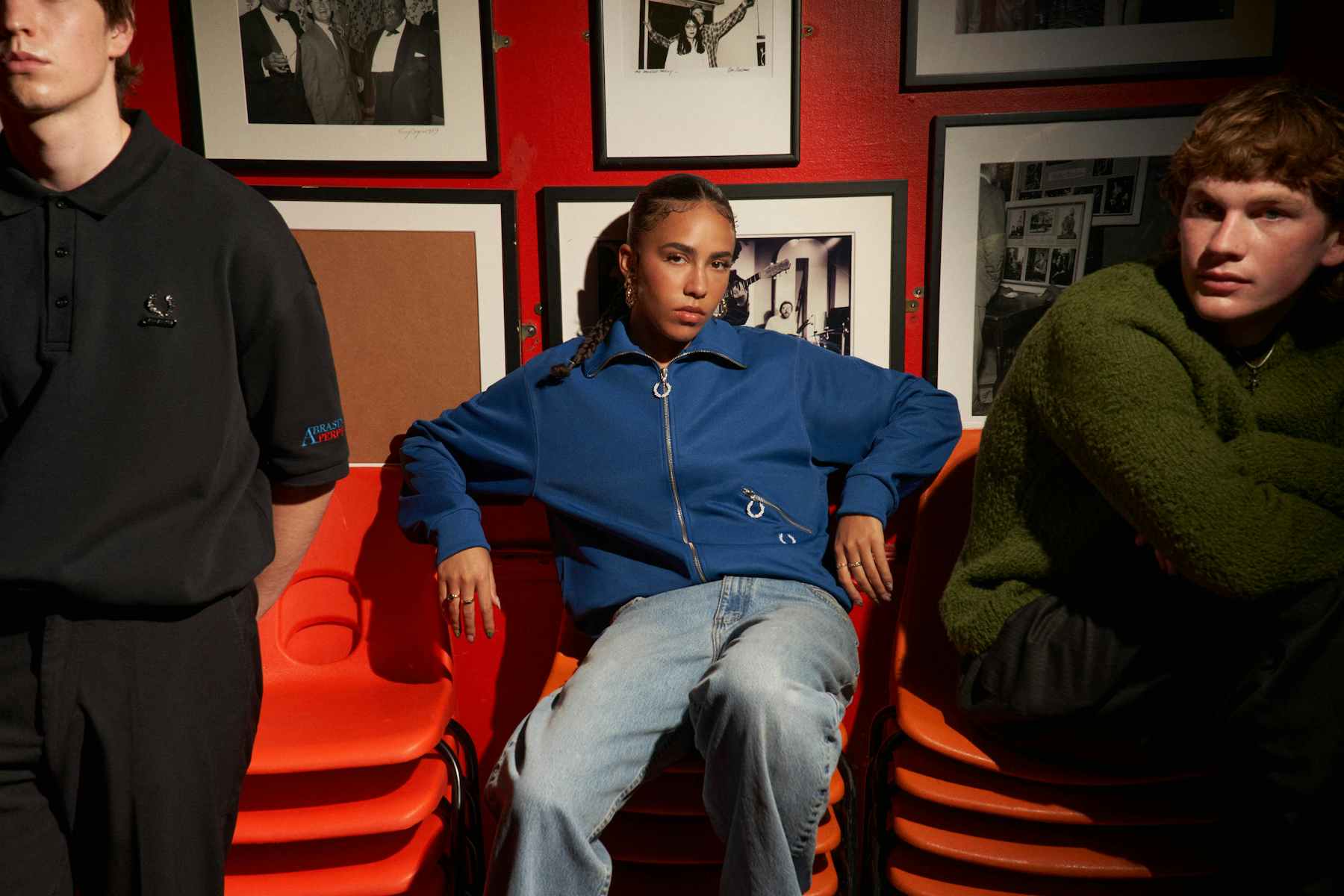 Jimmy Choo and Jean Paul Gaultier's big tease
King of heels Jimmy Choo is partnering with naughty Parisian couturiers Jean Paul Gaultier for an upcoming collaboration. Co-designed by Choo's Sandra Choi and Gaultier's Florence Tétier, the capsule footwear collection revels in all the power and beauty of femininity. We have no idea what it'll look like yet, but it's a killer combo – so use your wildest imaginations and keep your eyes on the (mystery) prize for this one.

The Jimmy Choo /​Jean Paul Gaultier collection will be available in selected stores globally and online in October 2023

Telfar x UGG go mad for denim
You've already got the Levi's x Crocs collab, but if you want to snag another pair of denim shoes? No problemo, thanks to the fashion girlie's favourite cult bag brand Telfar, which has joined forces with UGG once again, this time to create a line of denim bags and boots, complete with a shearling lining and a Telfar logo that doubles as straps. And if that isn't enough, the collection has also been modelled by Ian Isiah while singing sweet melodies from a bathtub.
UGG x Telfar Denim releases on 25th September exclusively on tel​far​.net, and 28th September on ugg​.com and in UGG stores worldwide



More like this