London Fashion Week: three slick shows and a pint of lager

Never mind it being a quiet one this season: Martine Rose, Ahluwalia and Robyn Lynch still flew the flag for Great British fashion.

All aboard! Robyn Lynch's SS23 collection looked to the freedom, hedonism and the rite-of-passage lads holiday. This season, the Irish designer delved into her family wardrobe for the collection's kick-off, finding a T‑shirt from her mum's holiday to Mallorca in 1983. Printed with acid house smiley faces and saucy references to raving under the sun, Lynch could practically feel the gurn‑y ecstasy of the Balearic Islands from her studio in London. And so she searched high and low on eBay, hunting for souvenir T‑shirts of all shapes and sizes – the naughtiest, ugliest and funniest.
One of them ended up inspiring this collection's best piece: a T‑shirt with ​"I caught crabs in Brighton" (crabs with claws, obviously). Elsewhere, Lynch continued her strong tendency for vibrant, kick-you-in-the-face colours – this time, in acid red or yellow: semi-transparent nylon trousers, sleeveless knitted vests, mini shorts, nylon sports jackets and mid-shorts. Perma-tans, Crocs and beaded necklaces accessorised throughout, and left us gagging for a fishbowl down the strip.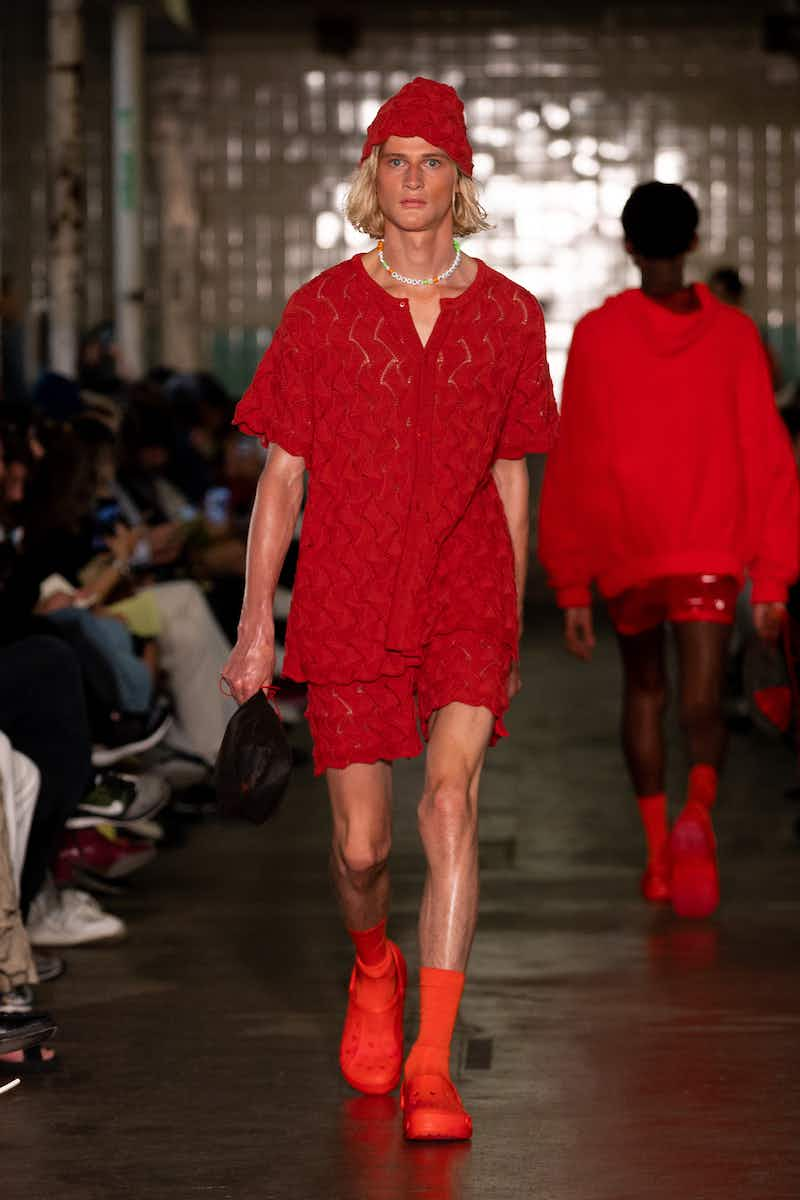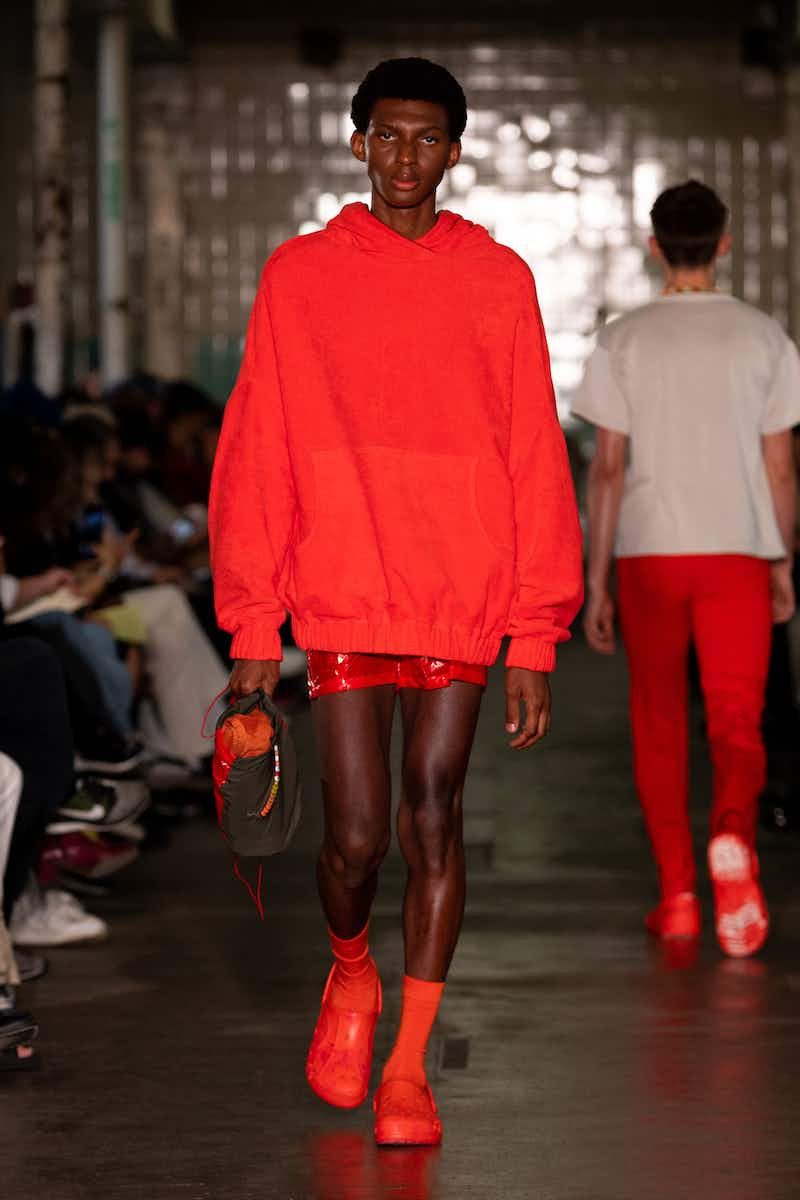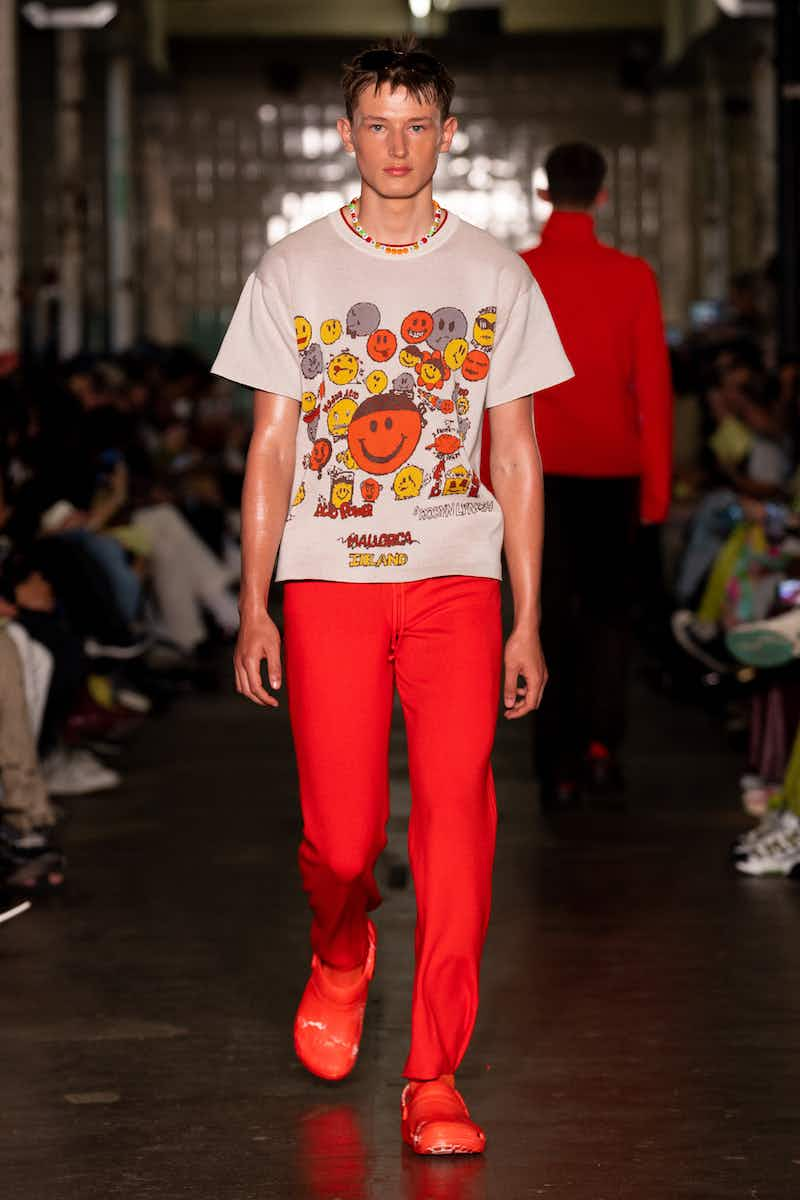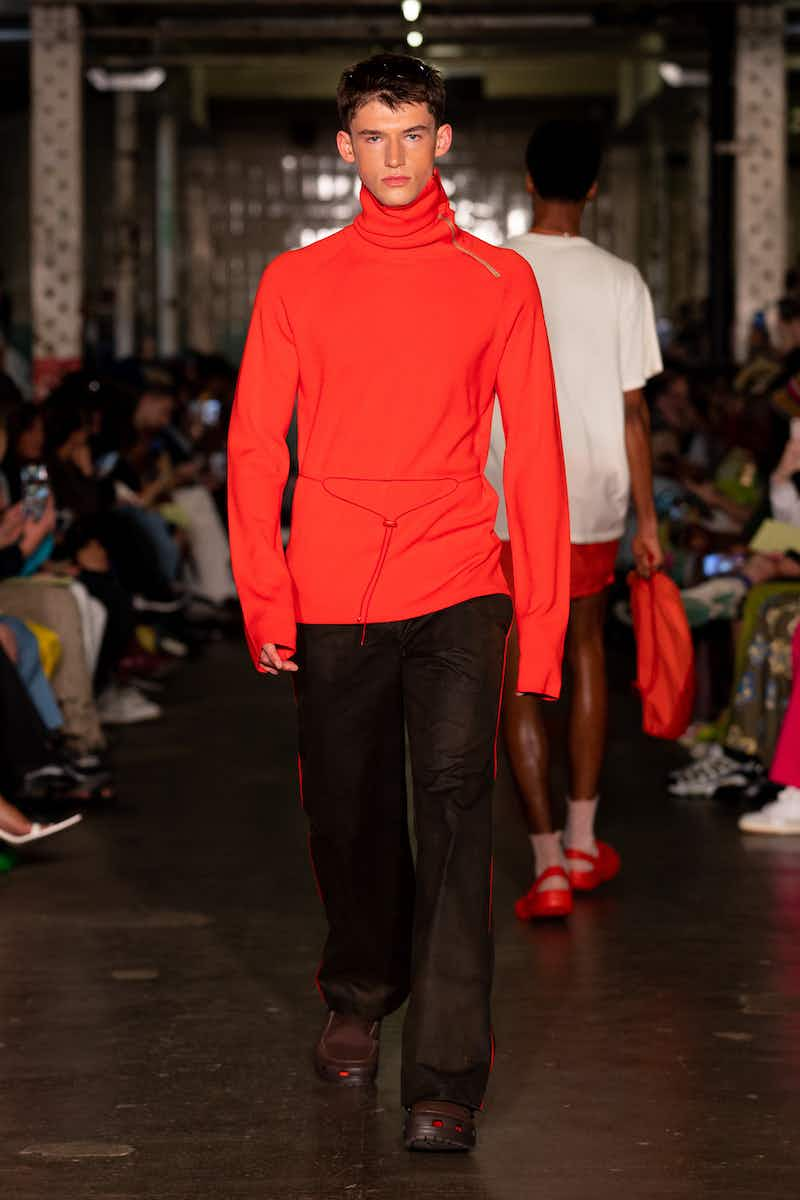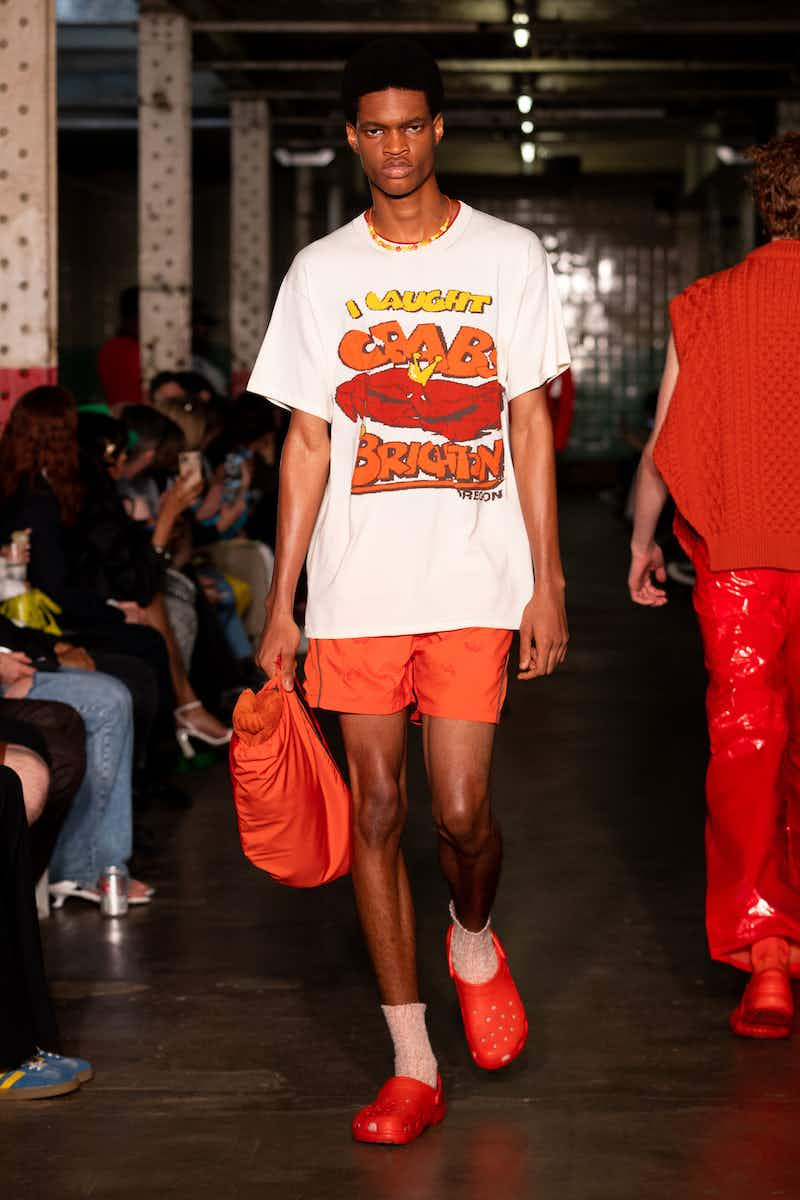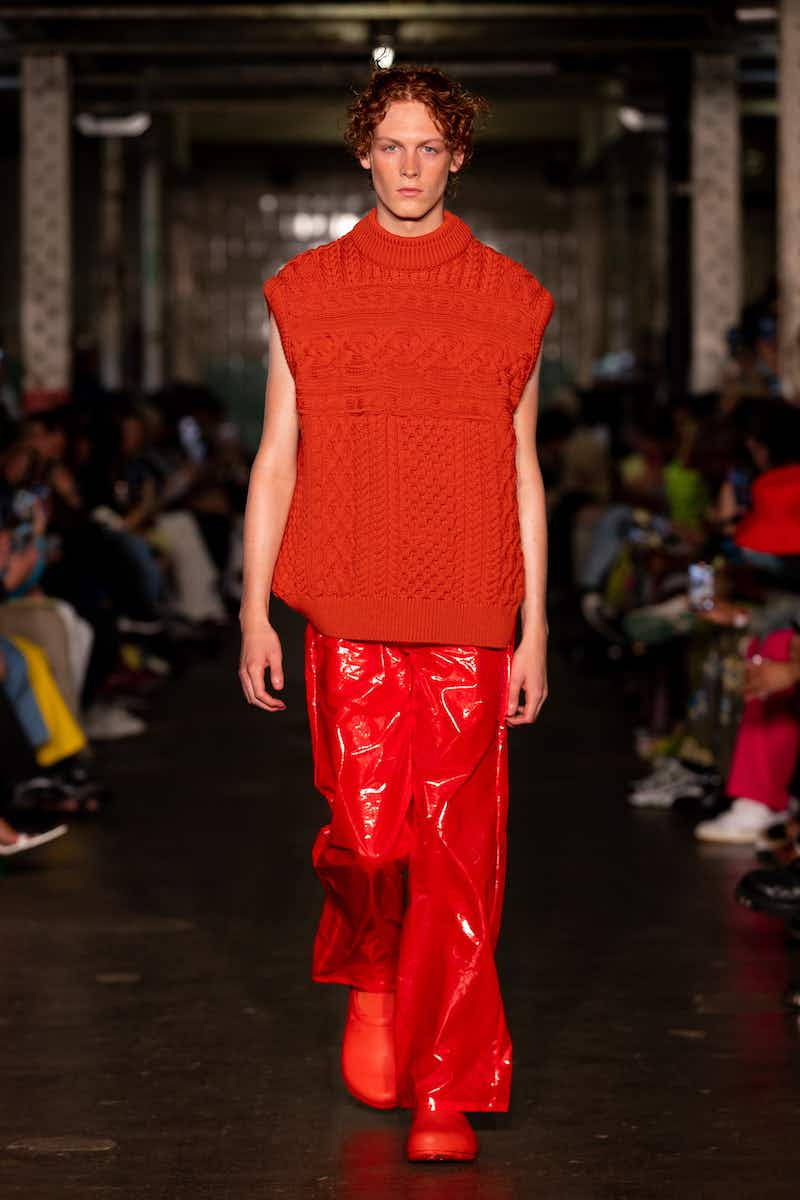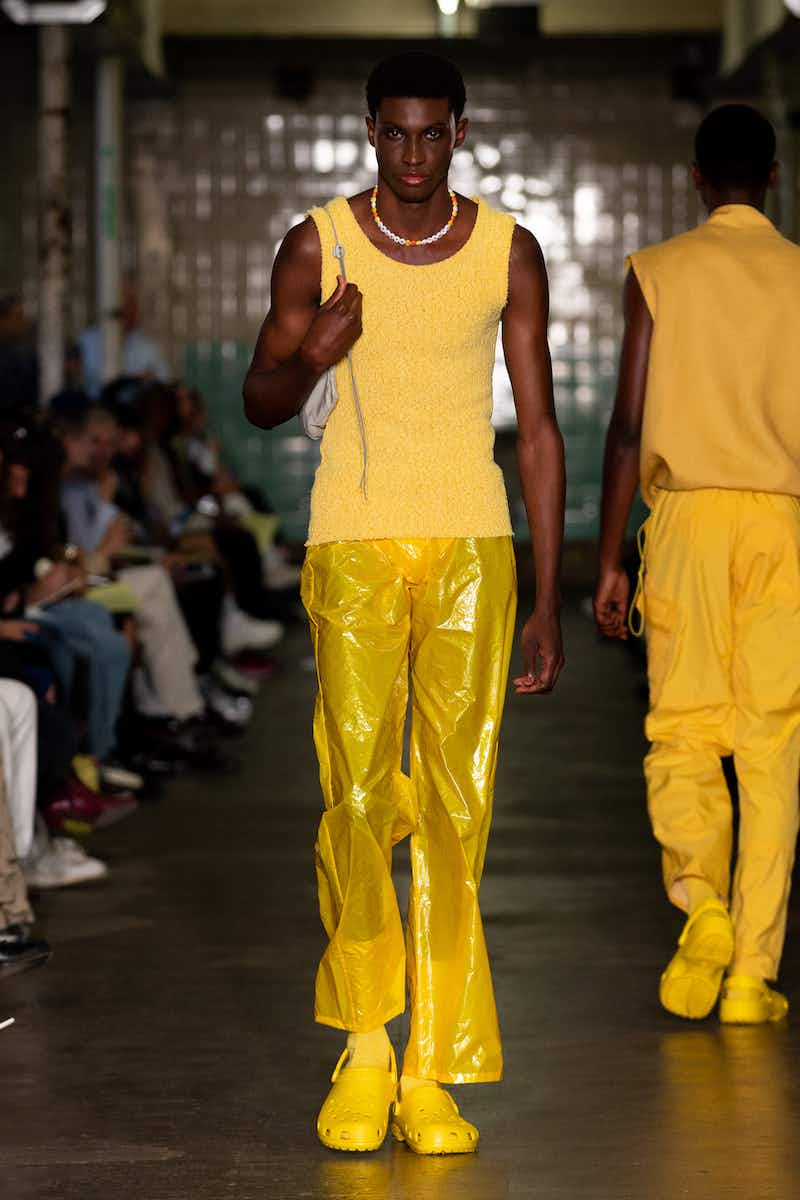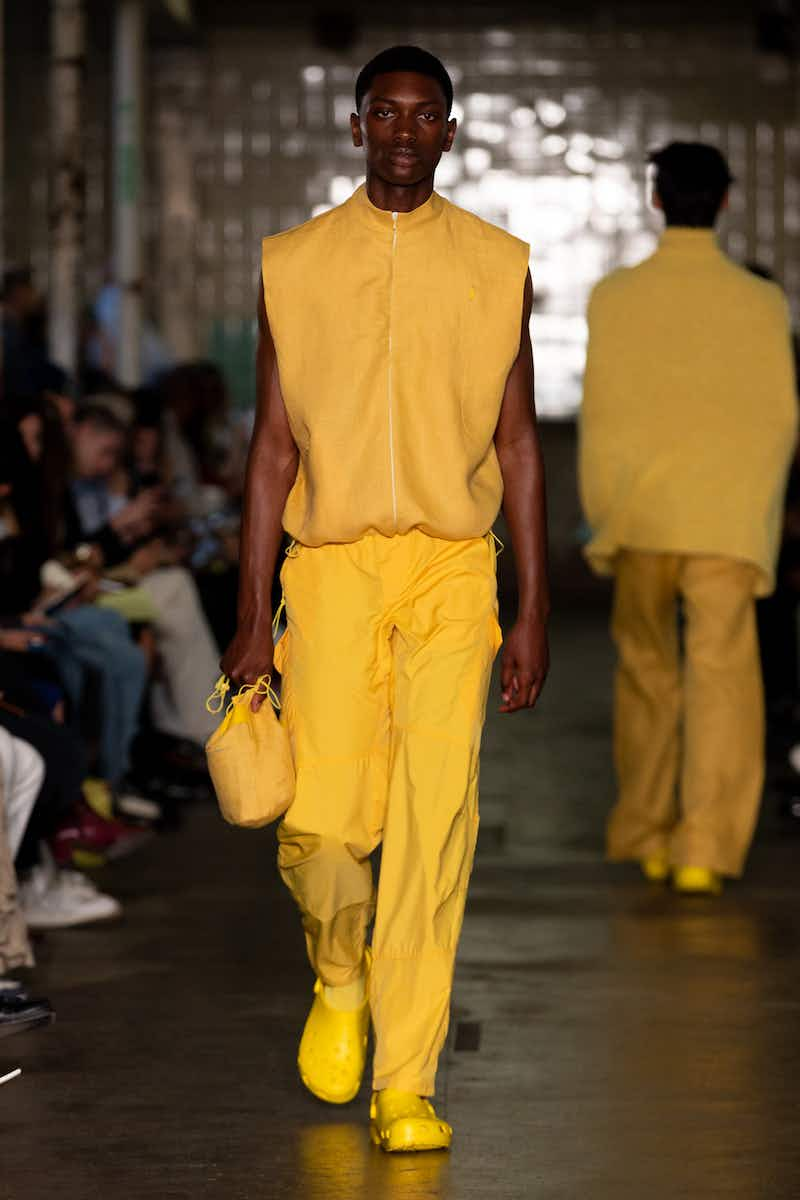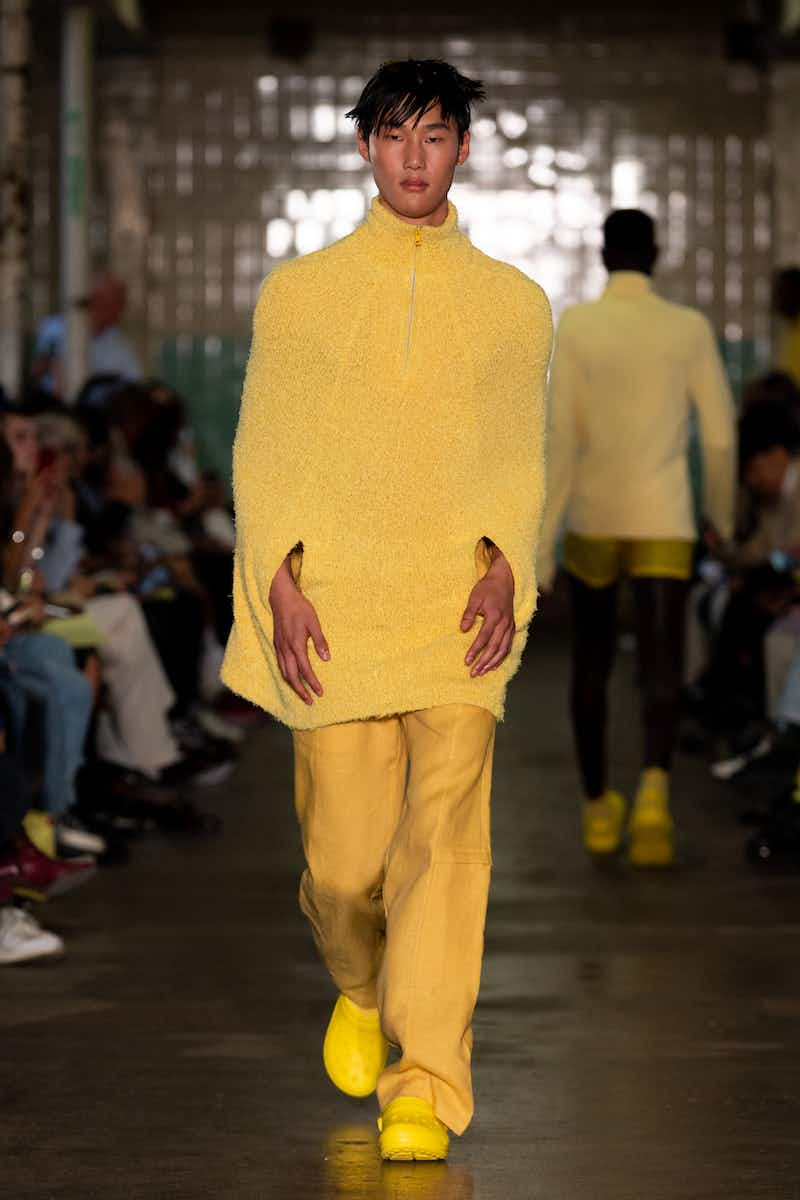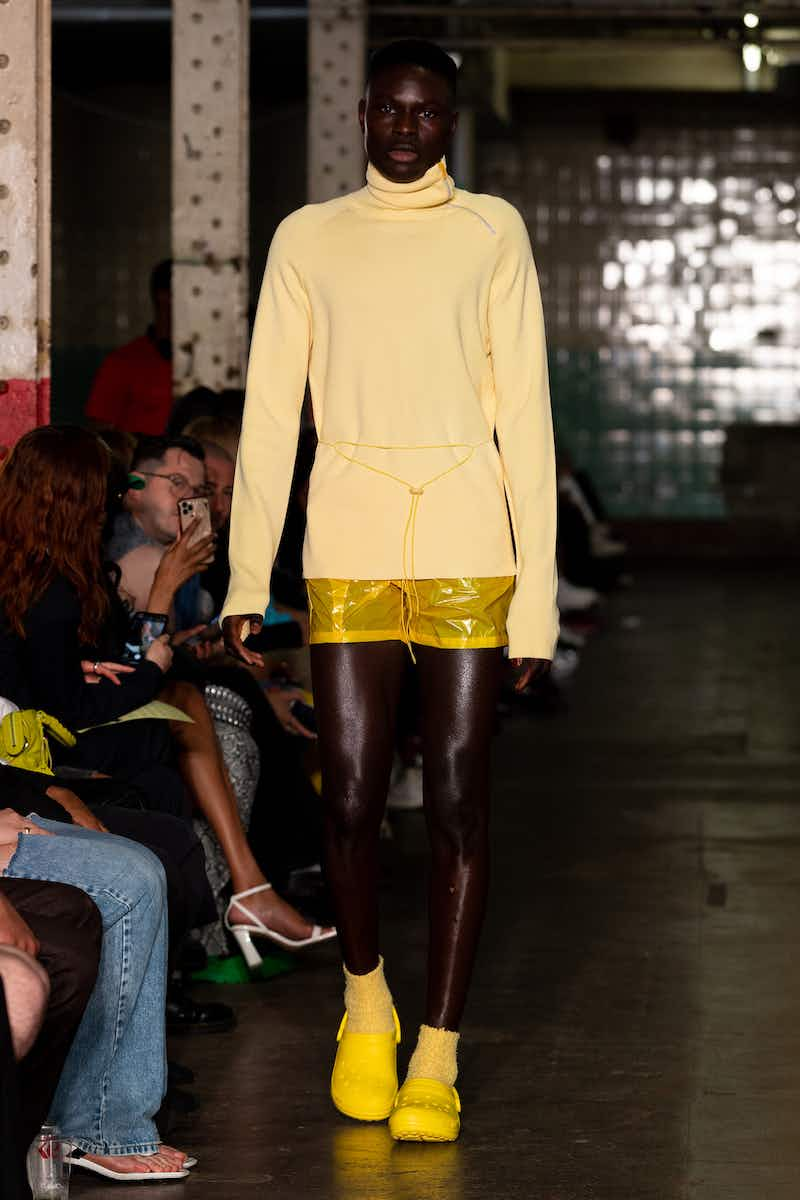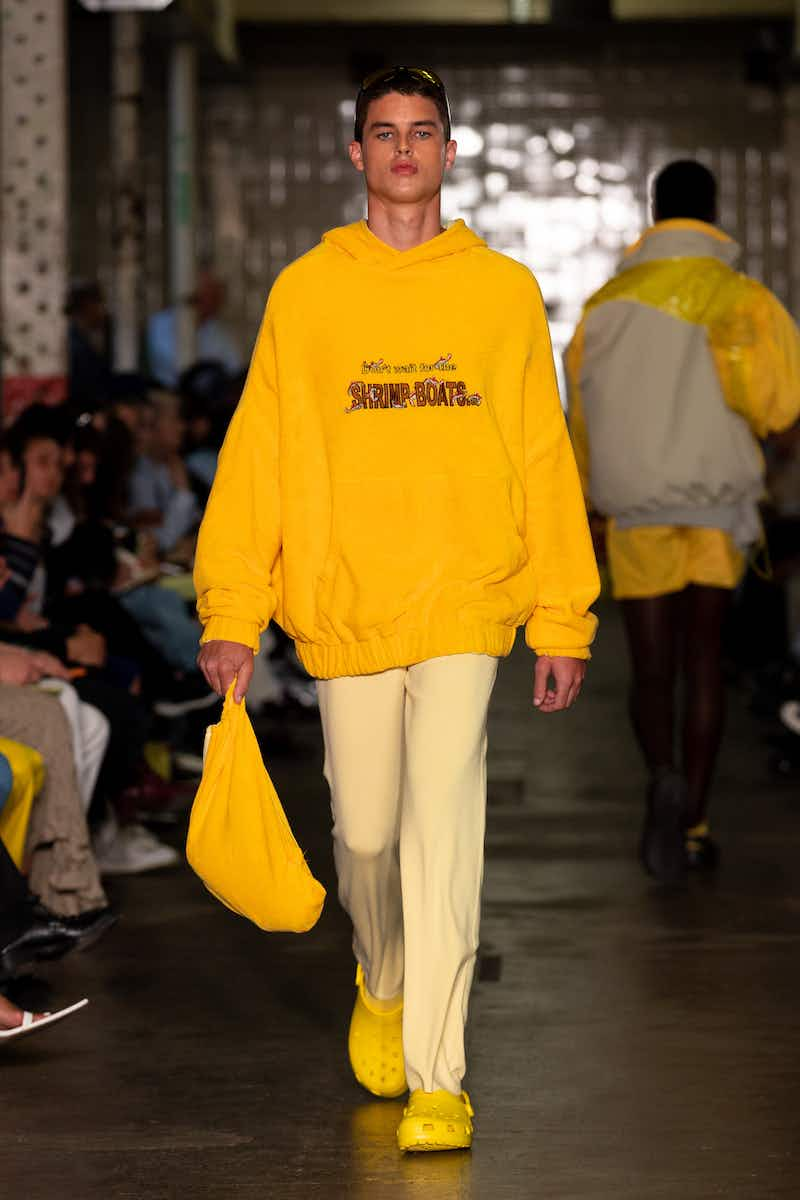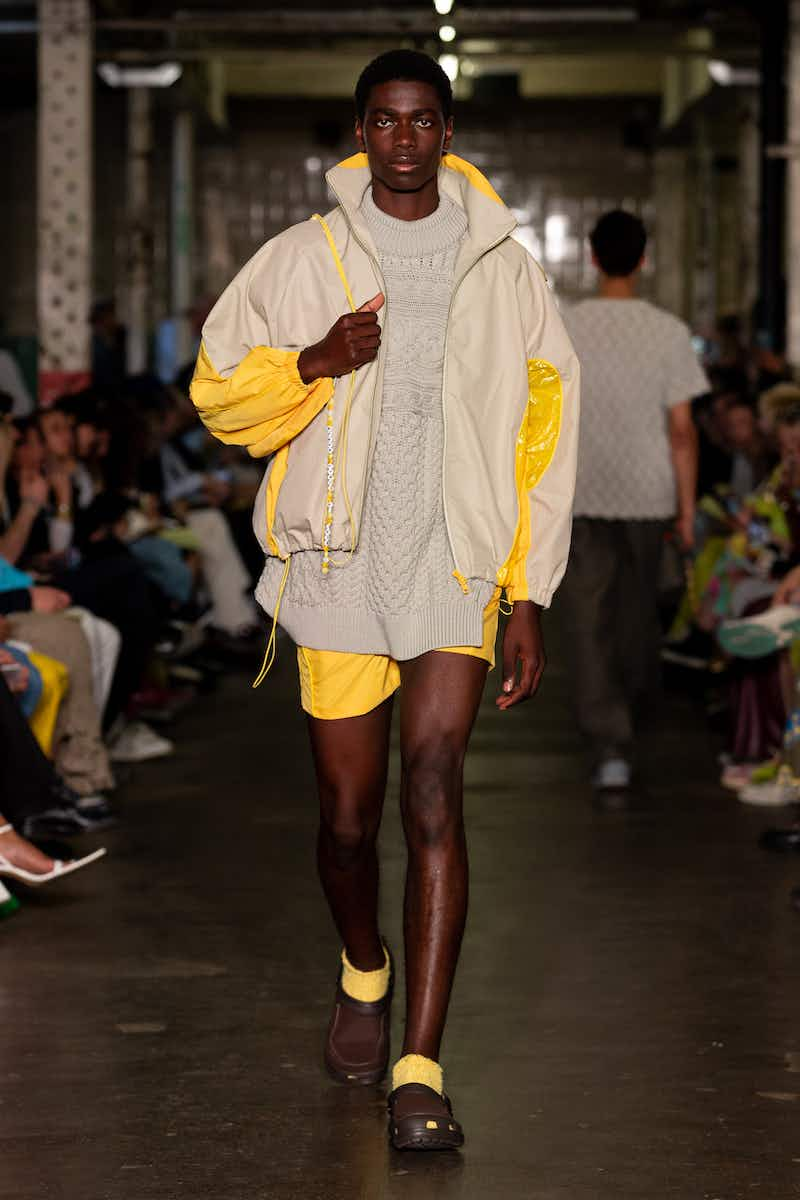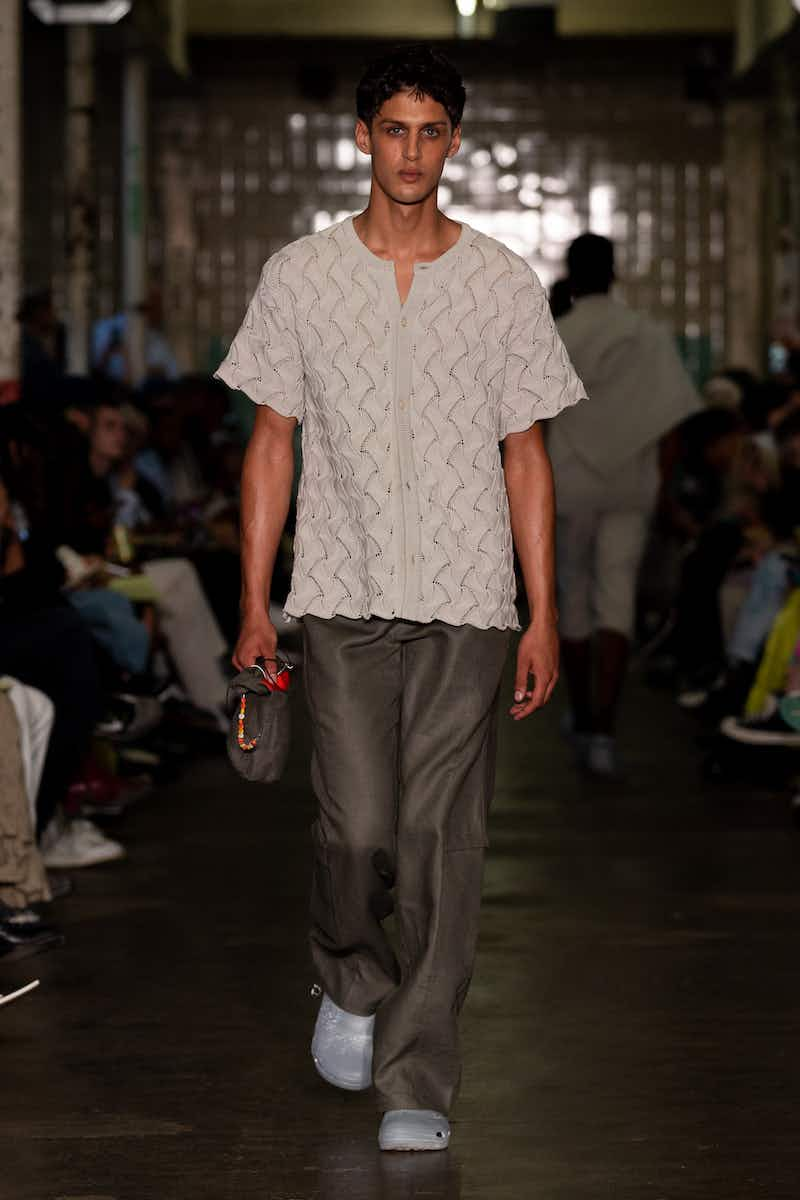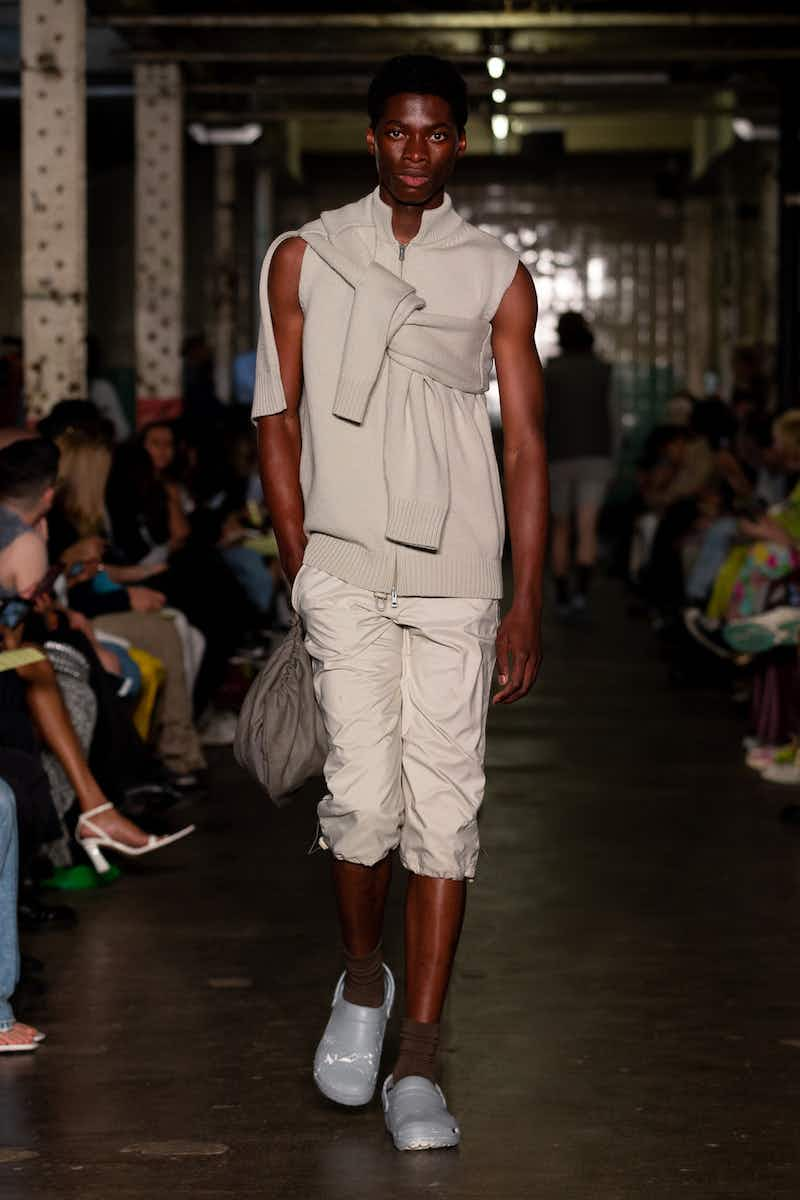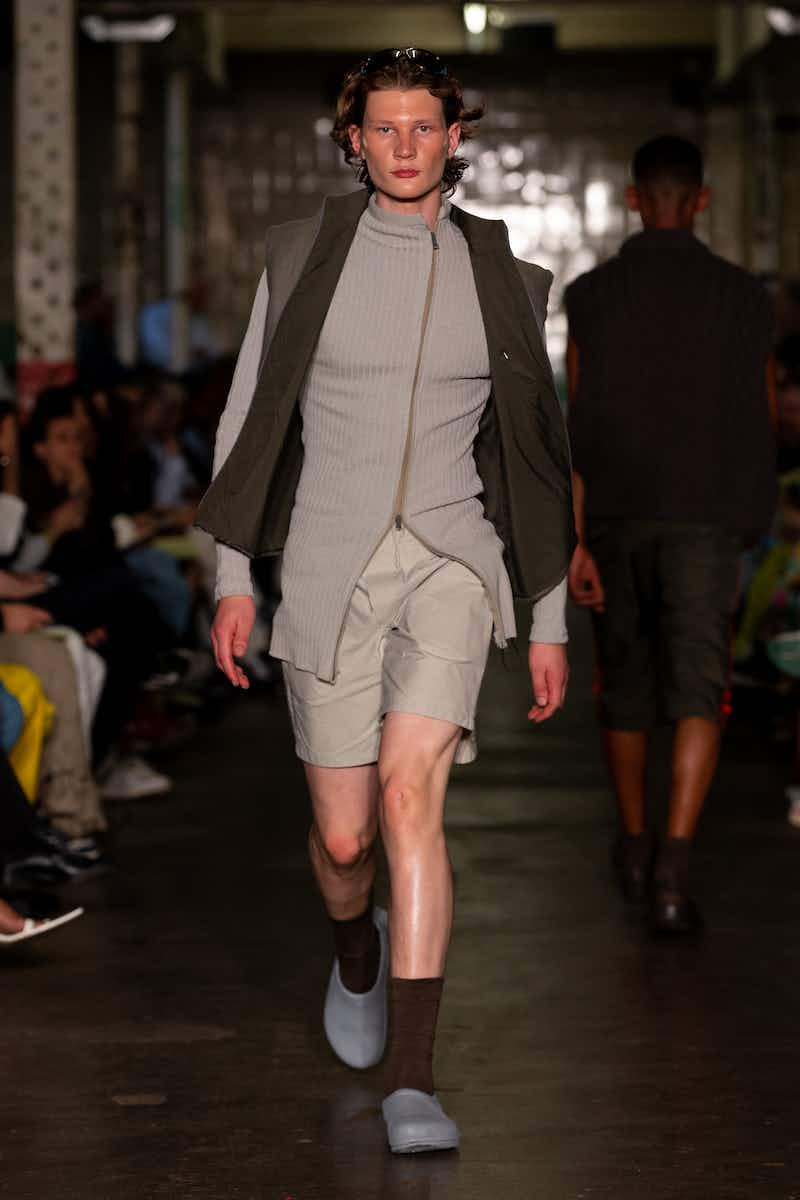 Where Priya Ahluwalia's eponymous brand typically references a hybrid of her Nigerian and Indian heritage, this season was a deep-dive into Africa – a beautiful retelling of the continent's many cultures, the magnificence of its landscapes and the rich history of its influence in film, music and style. Africa is Limitless was Ahluwalia's love letter to the continent's diverse thinkers, teachers and its outward-facing future. The collection was optimistic, as the creative director interpreted a wealth of research: the beaded elements from Kenyan and Rwandan cultures; the technicolour palettes of the Sapeurs subculture in The Congo's Brazzaville and Kinshasa cities; the vibrant album covers of musicians from Côte d'Ivoire; the heady patterns found in traditional Tunisian blankets. The SS23 collection fluidly crossed the continent, with patterned jersey dresses, high-octane pops of orange and pink, sultry ombre effects and traditional headdresses. Here, Ahluwalia recontextualizes Africa, away from the mass media's often misinformed narratives, and ends up with a trans-continental patchwork of cultural influences.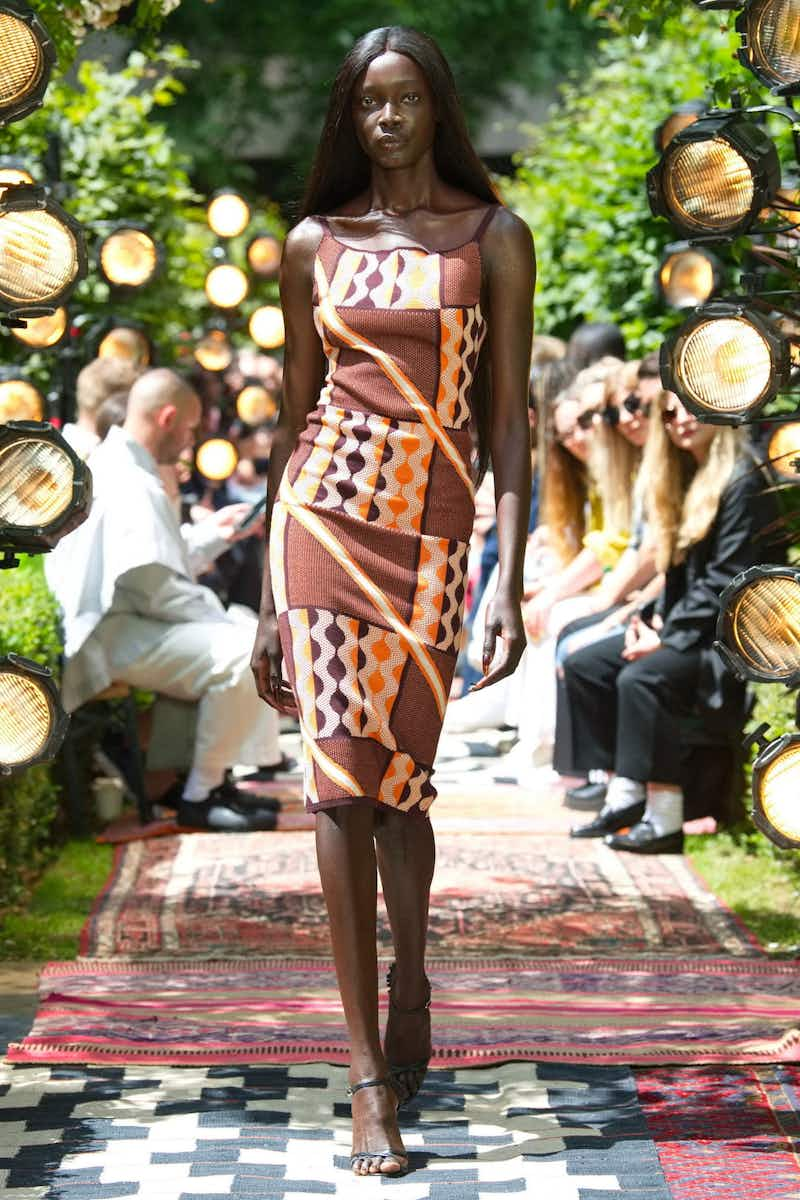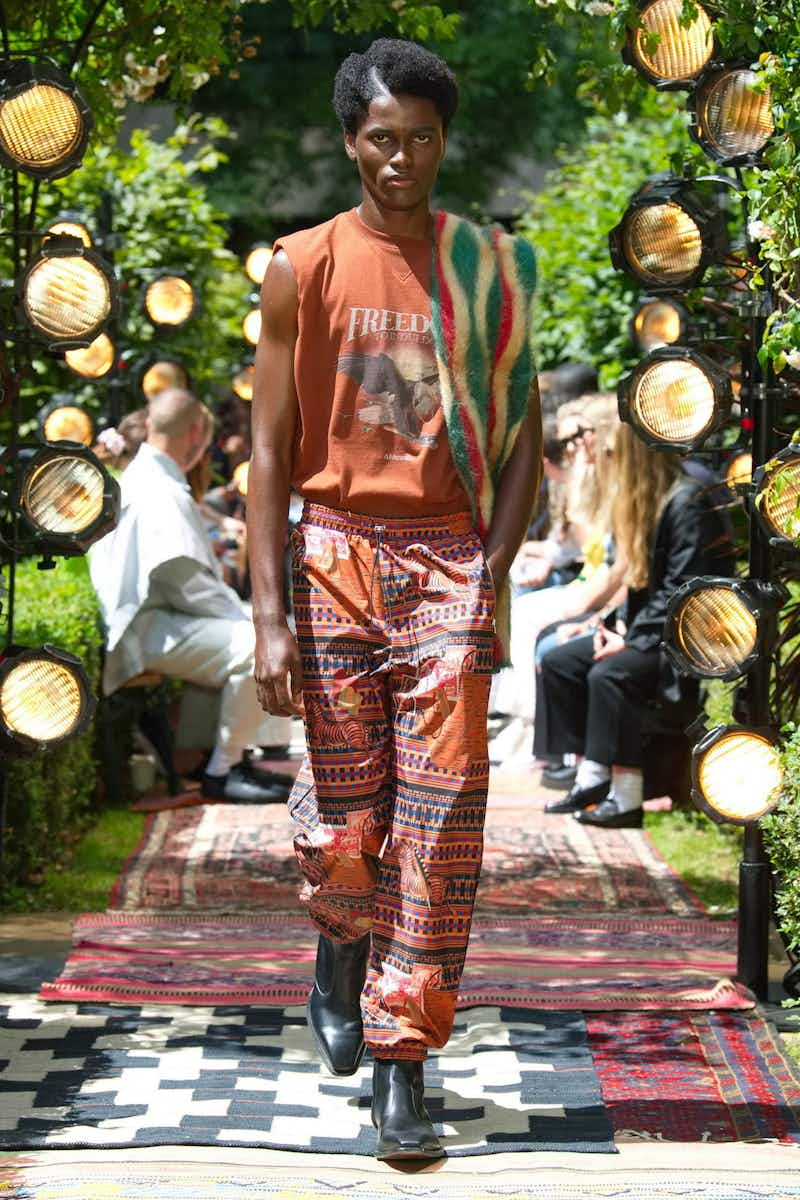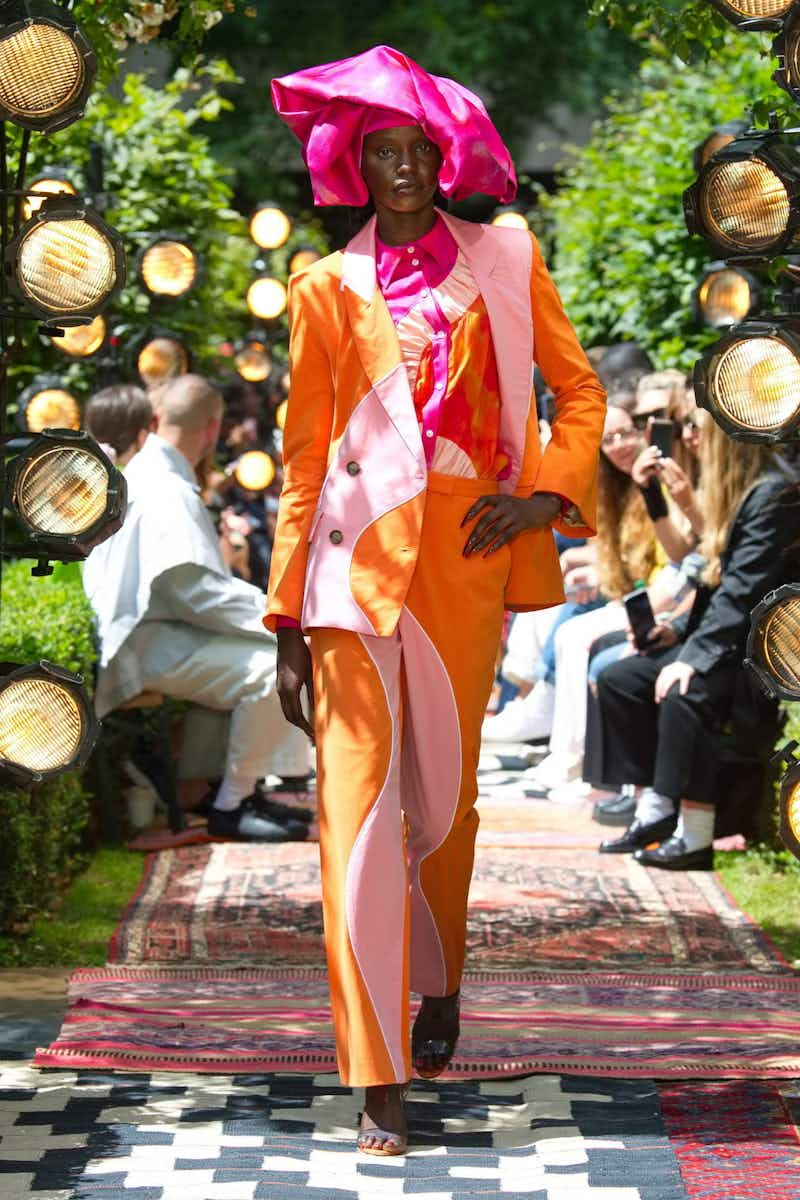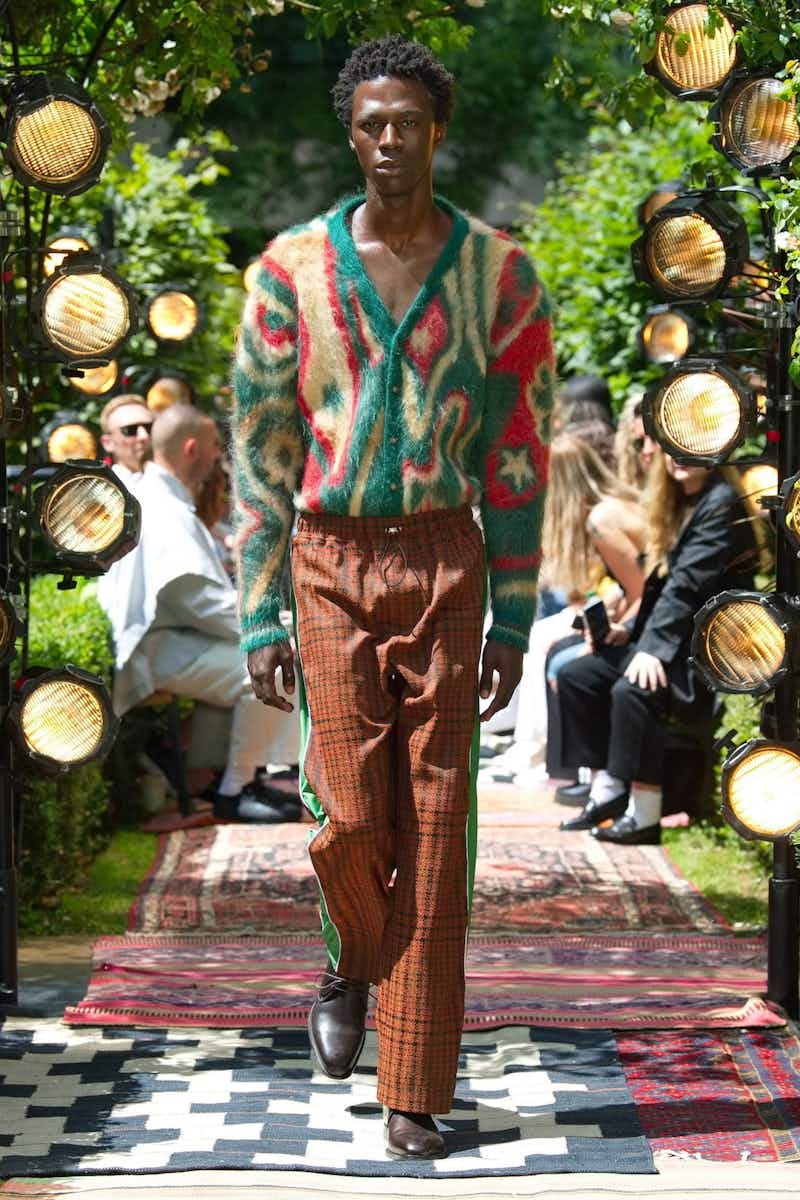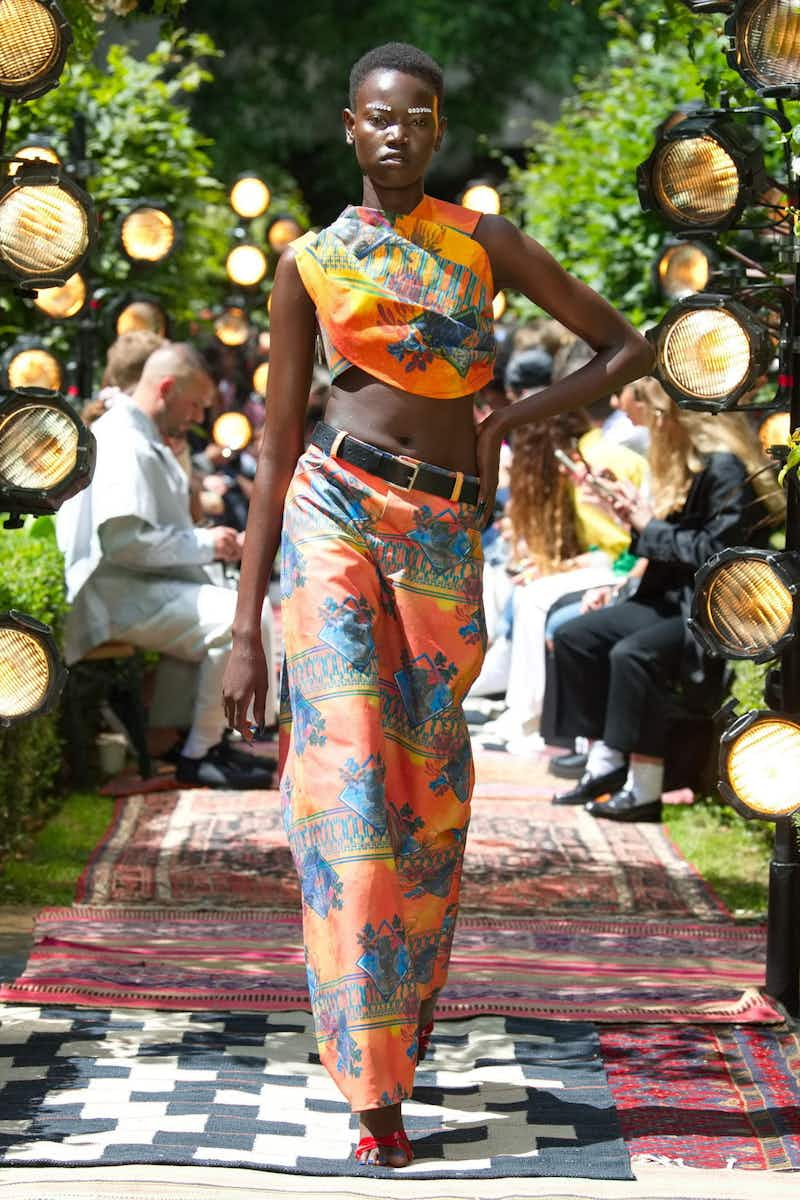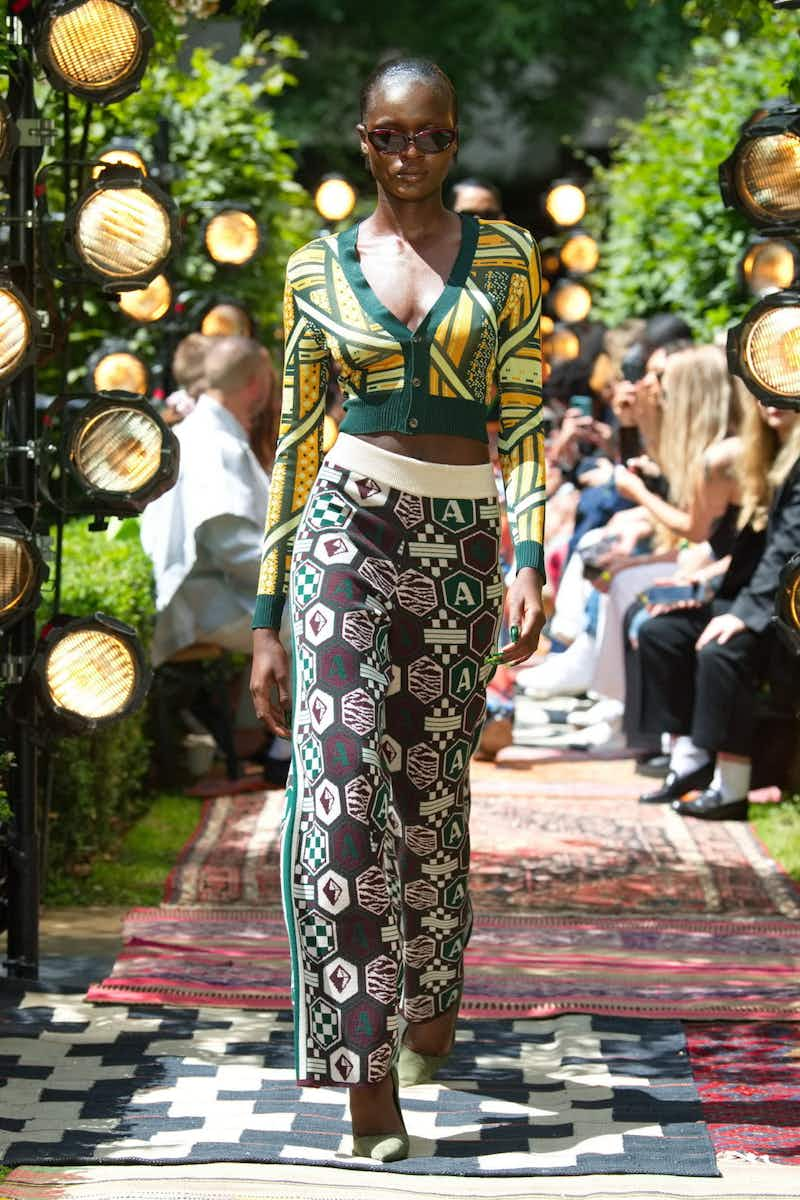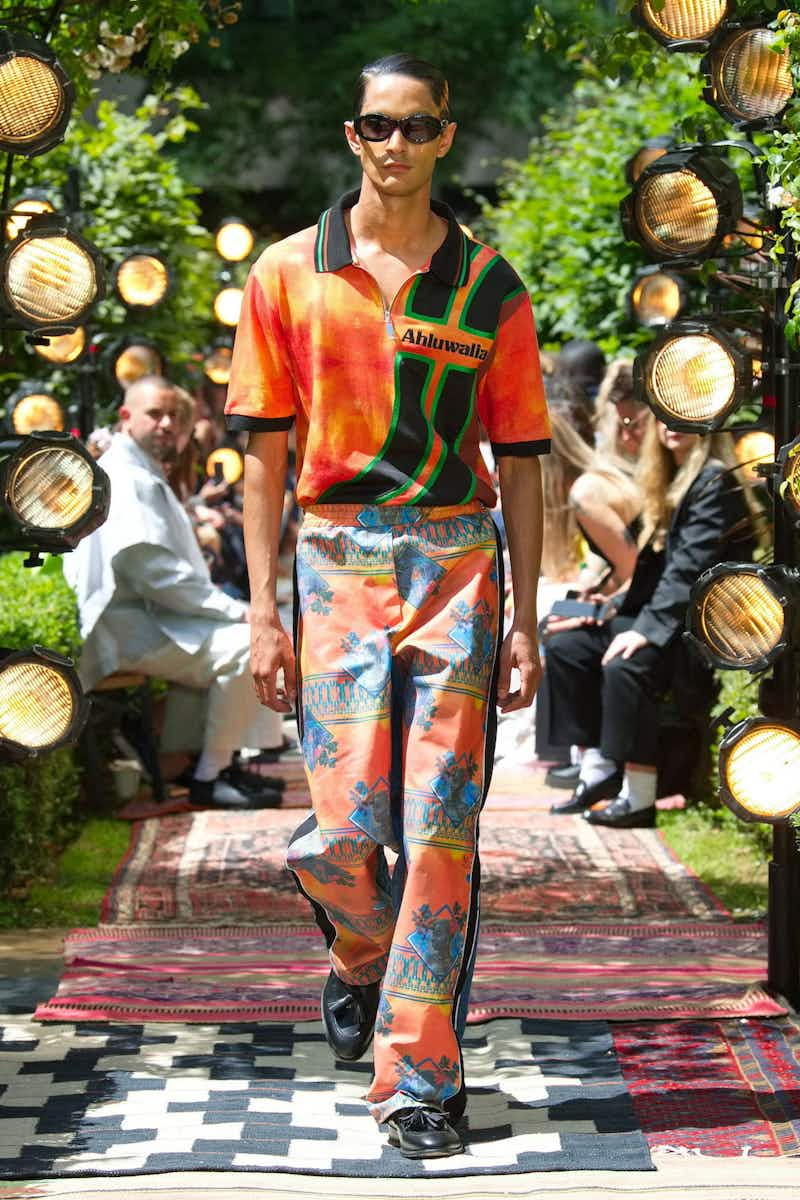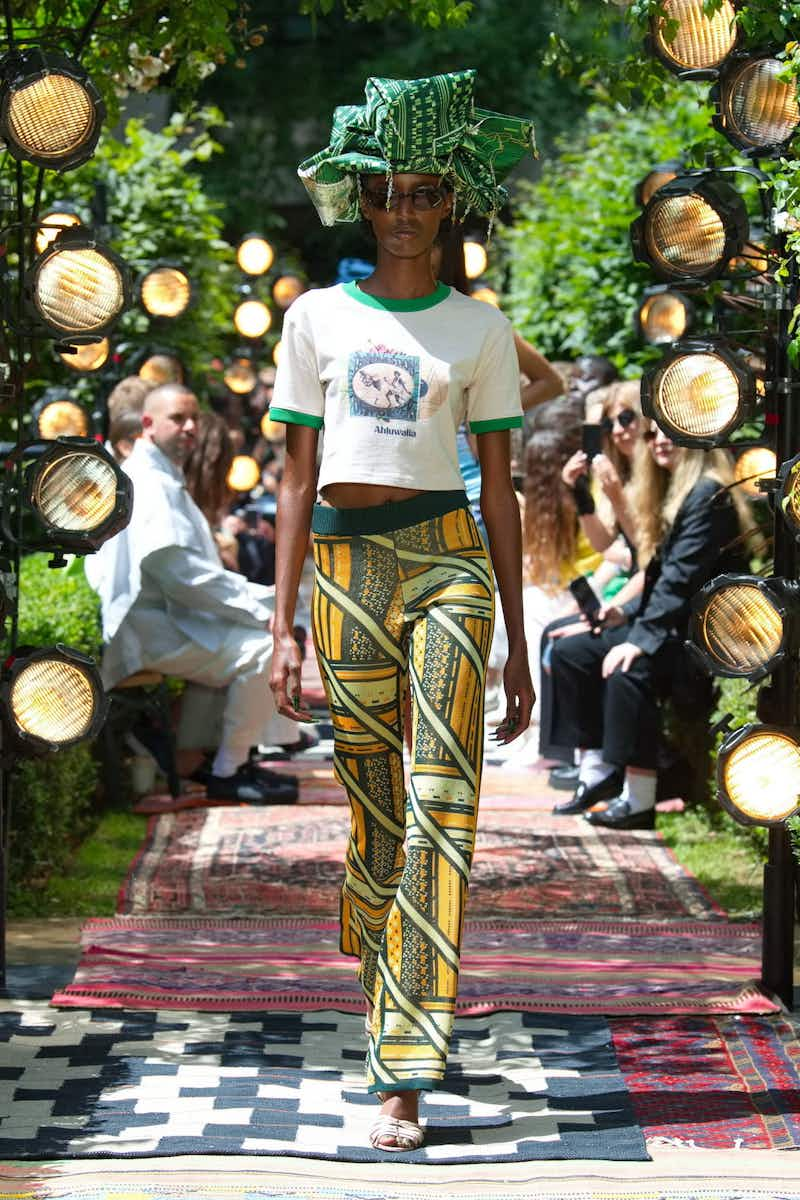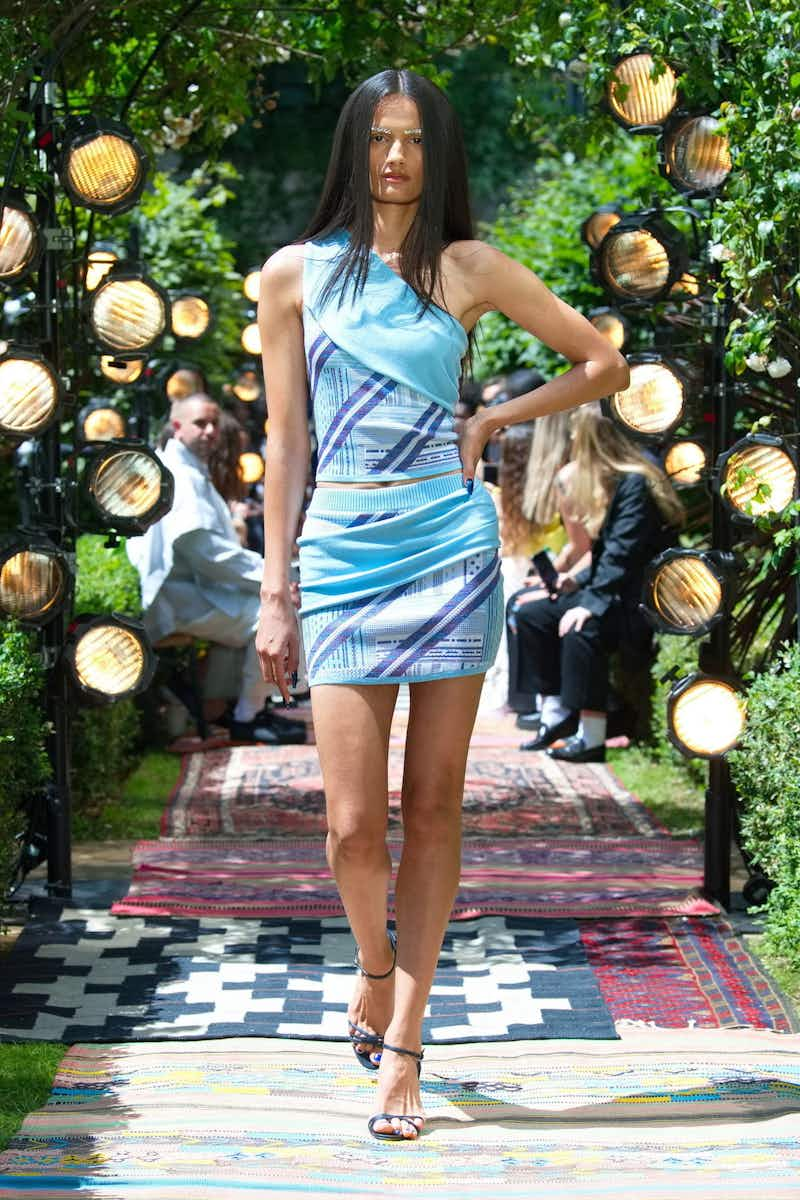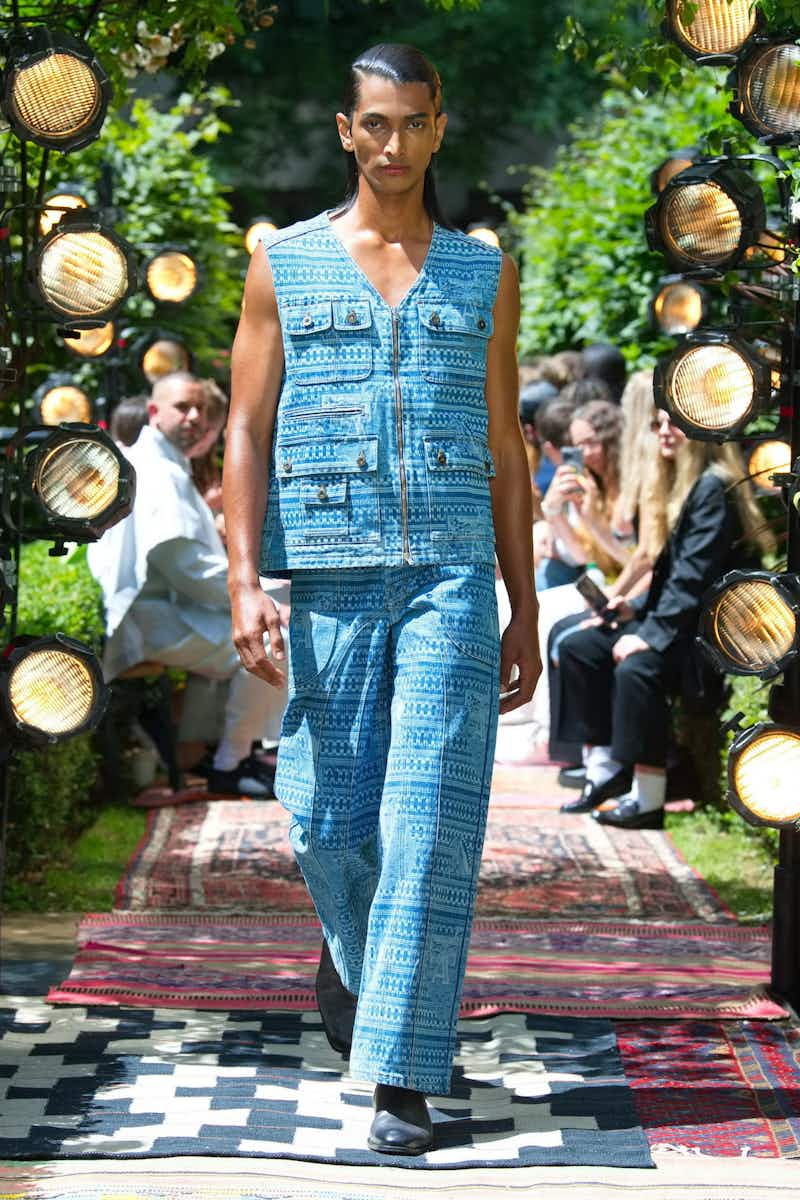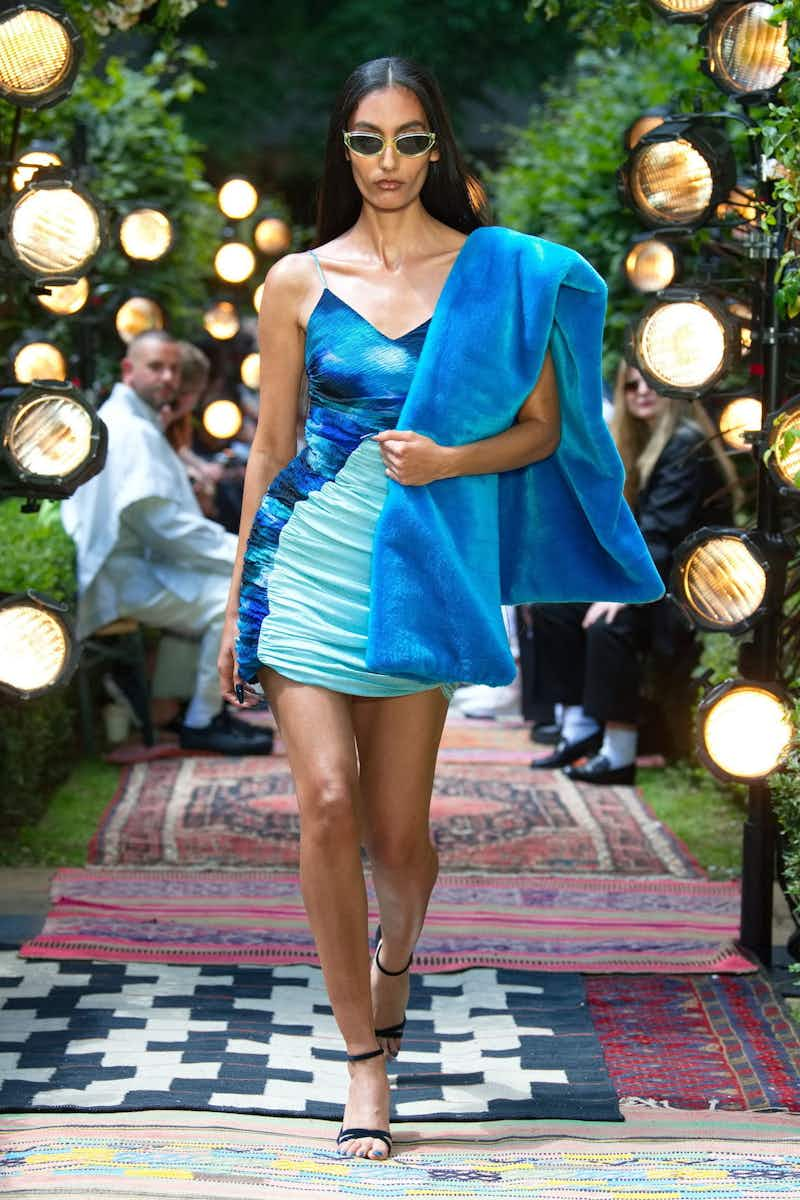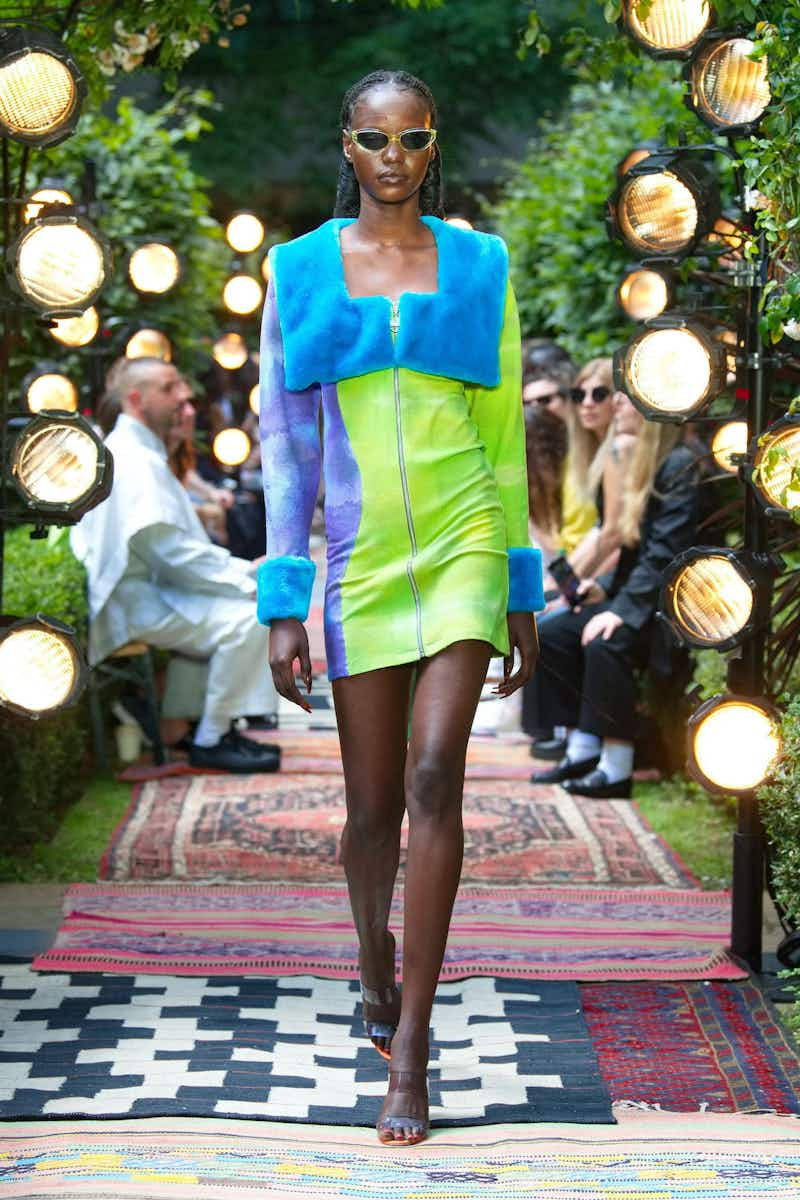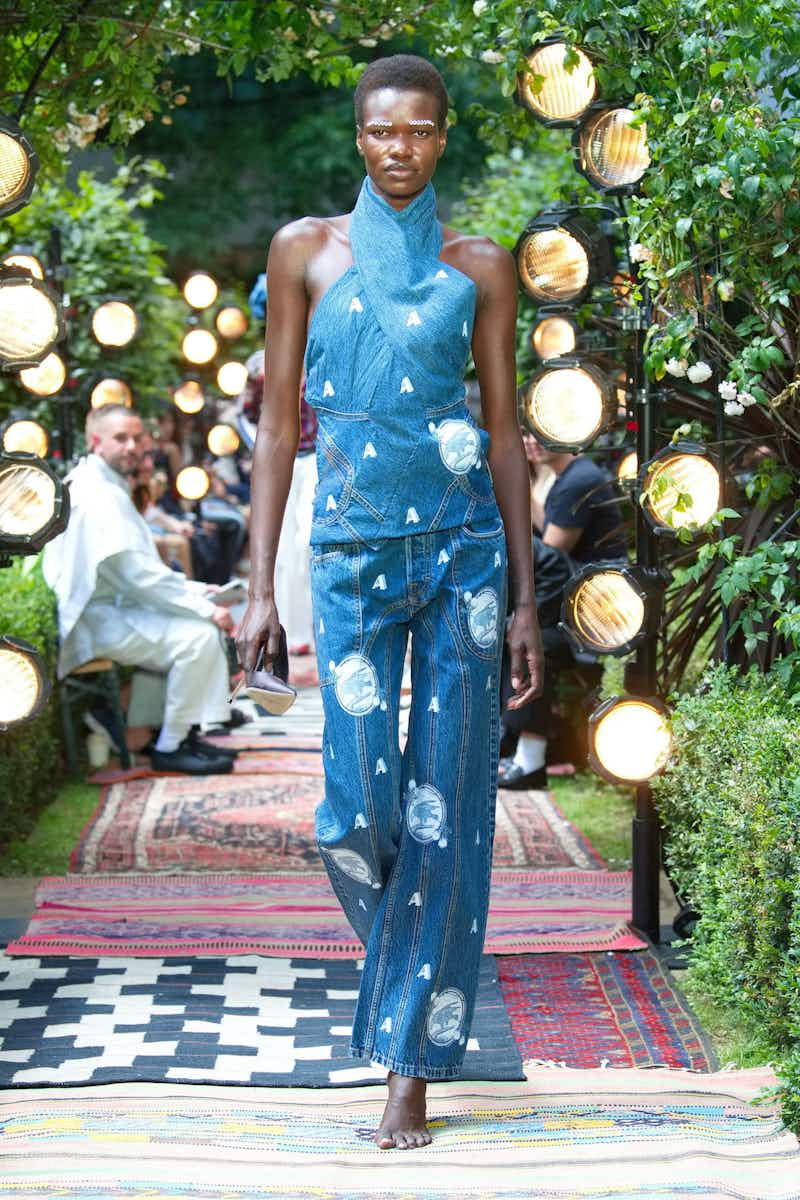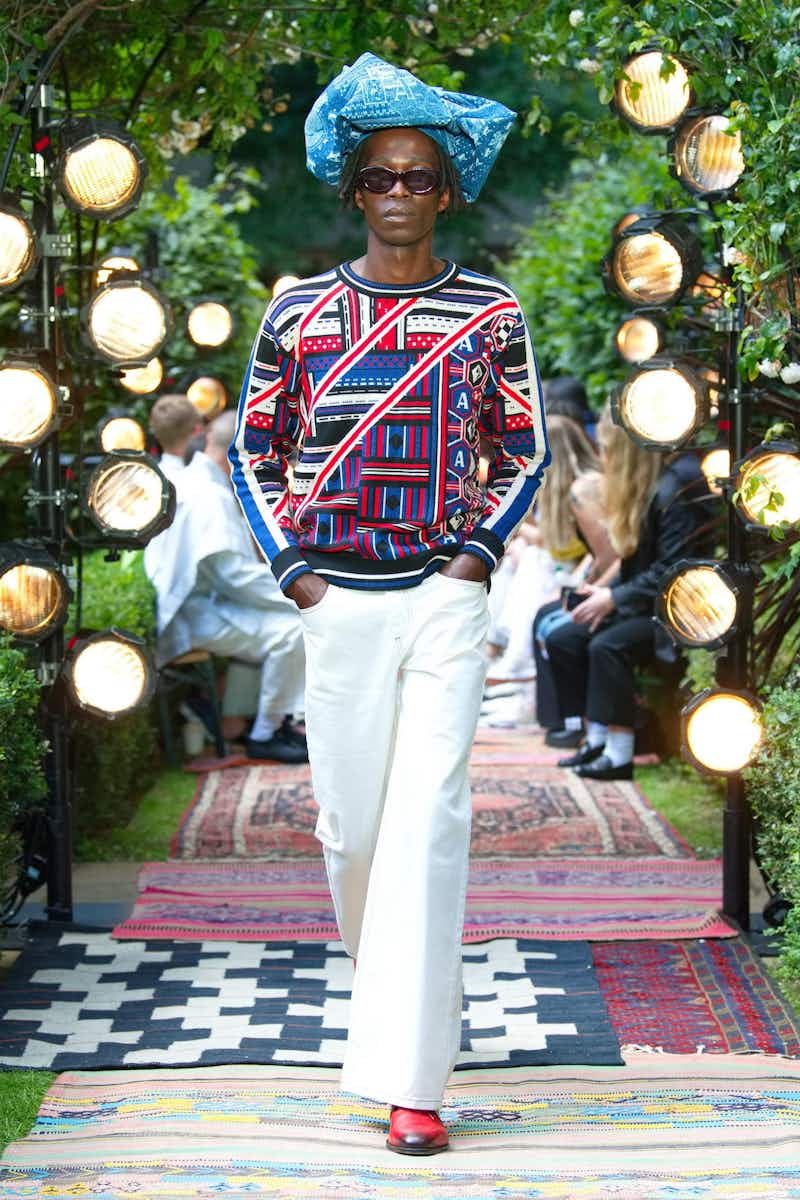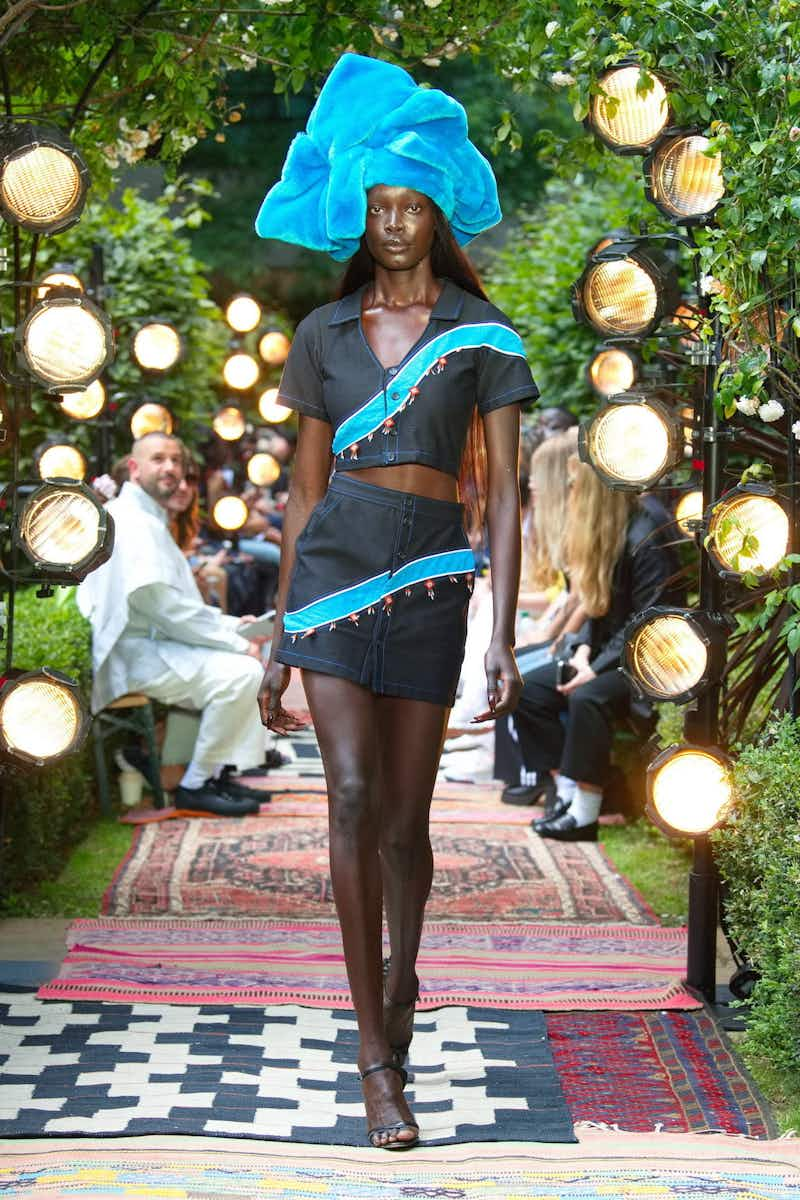 There are few designers out there who can guerilla-style the traditional fashion schedule and play by their own rules. But for Martine Rose, whose last real-life show was in 2019 set in her daughter's primary school, it's no problem. She has amassed a religious following over the years, devotional in its cult-like following. When Rose hints at an upcoming show, we follow. And like the acid house references of seasons past, audiences often leave feeling euphoric, like we've just nibbled on that last quarter of a disco biscuit.
Over the years, Martine Rose has drawn in influences from the better side of Great Britain – illegal raves, terrace culture, lovers rock, punk – often served with a side-helping of stimulating sex appeal. Rose is an expert in finding hidden nuances in the nostalgic references she contextualises for a contemporary audience. And for SS23, it resulted in a throbbing, pulsating homage to London's red-hot gay history.

Set in a dissued gay sauna in Vauxhall, the audience was faced with a black vinyl curtain before the show started. With wafts of something caught between a fetishist's crotch and the basement of a Soho sex shop drifting through the air, and orgasmic panting blasting out the speaker, the tone was set for one of Rose's raciest collections yet. But this was no straight-forward take; this was a refined vision of gay fantasies in London, the city she was not only born and raised in, but devotes herself to wholeheartedly.

More like this