Get to work: the RCA designer making protective workwear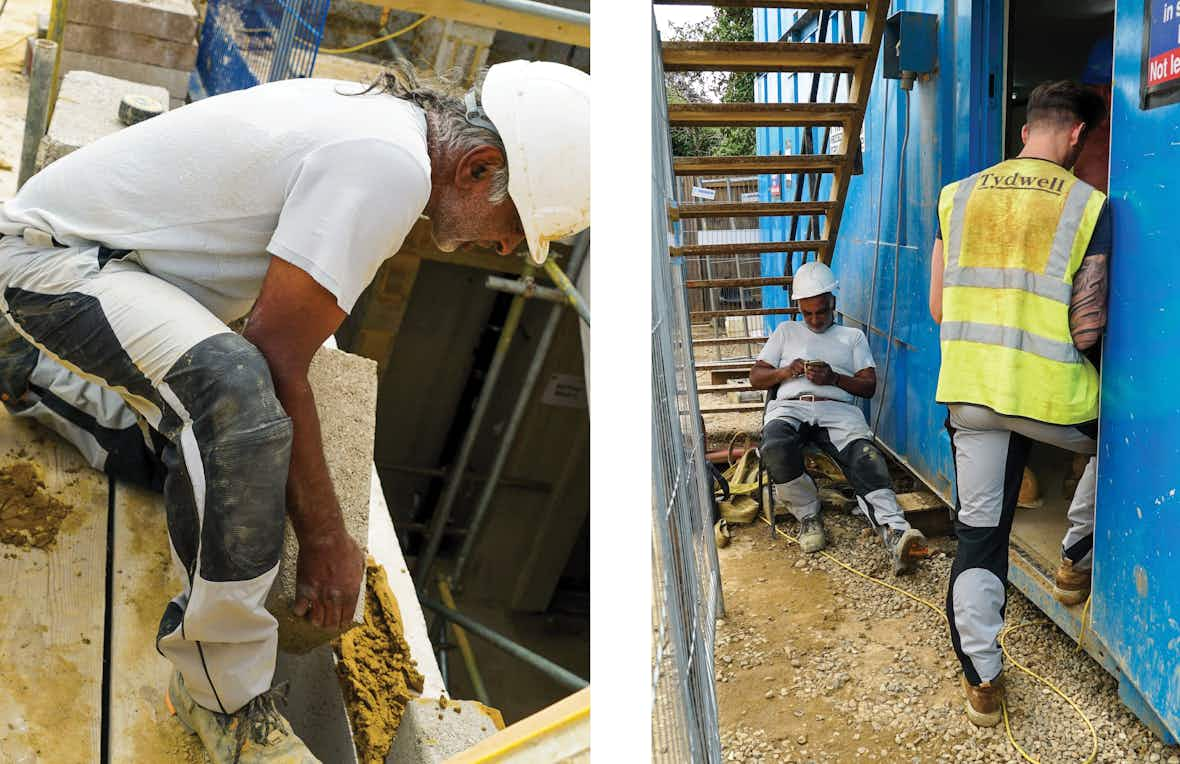 And not in the fashion sense. These designs are The Real McCoy.
Mei Sze Tsang has a ​"shameless obsession with man". Builders, specifically. An MA Menswear 2020 graduate at Royal College of Art, Tsang's final collection – titled BRICKMAN – was advanced workwear designed for British bricklayers. With much of the research conducted on a construction site, the garments are fully functioning, hi-vis and made specifically for tough environments.
"I seek to usher in a new era in the fashion and workwear industry," says 26-year-ol Tsang who was born in Hong Kong, but now resides in London. ​"My investigation included studying the movements of [the bricklayer's] bodies during work, their working environment and worn-in work garments."
Tsang's fascination with workwear started at six-years-old when her father, who worked on a construction site in China, took her along for the day. She became familiar with the builders and the environment at a young age and realised, soon after, that she had developed a sexual attraction to a certain type of man. She calls it an ​"obsession with men" who work in heavy duties. ​"Their straightforwardness, dirtiness and even their smell from sweating makes me feel comfortable," she adds.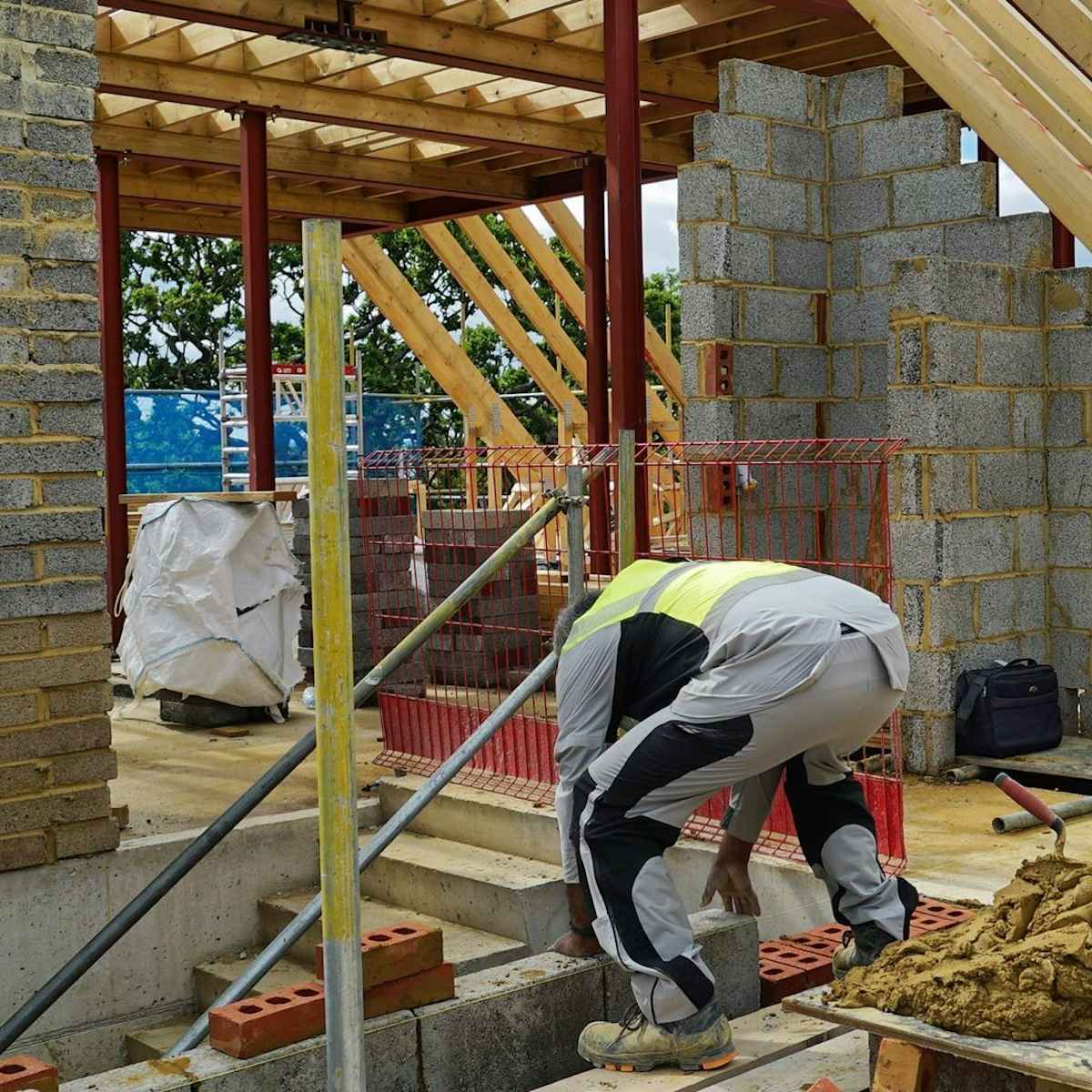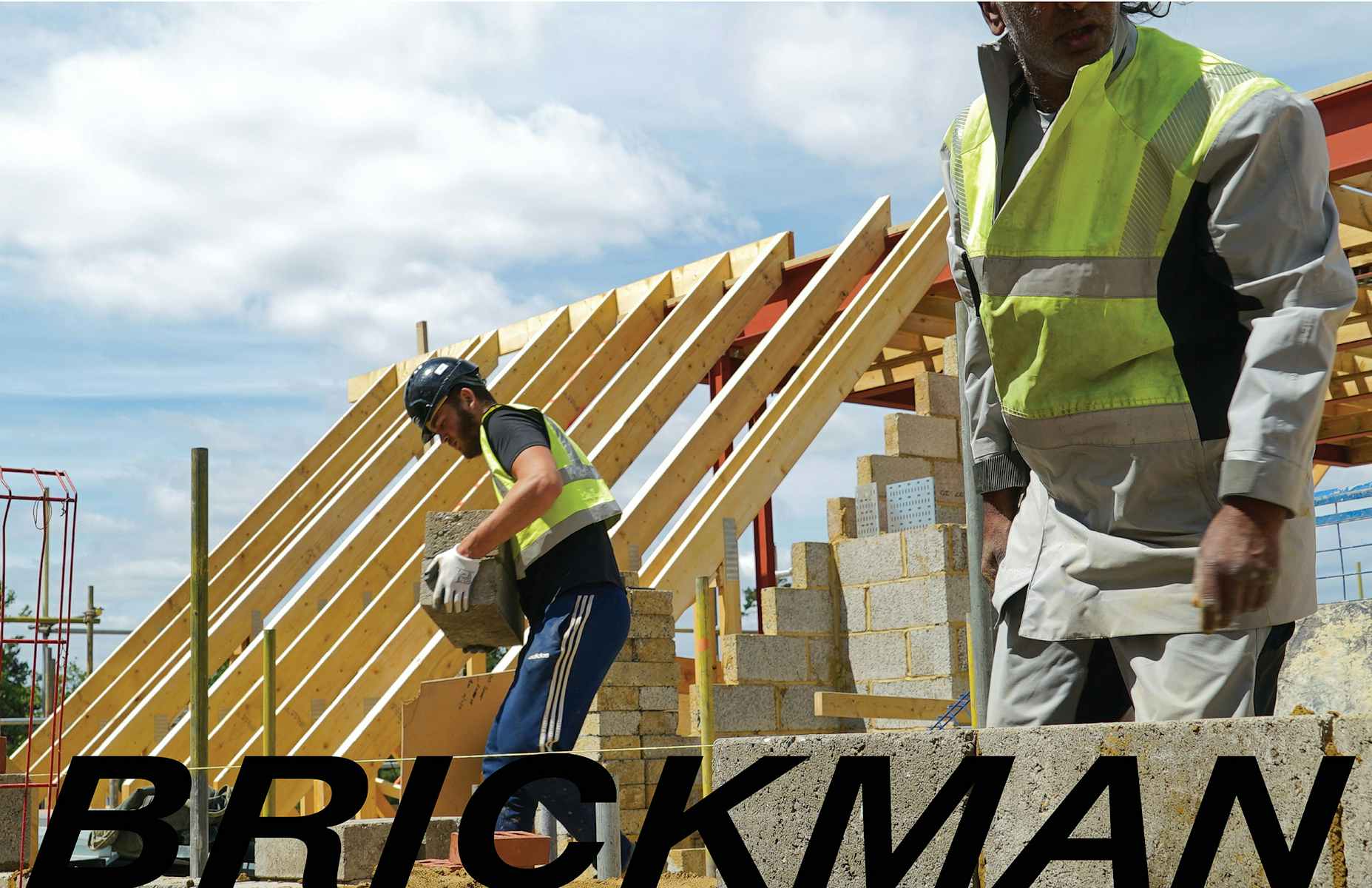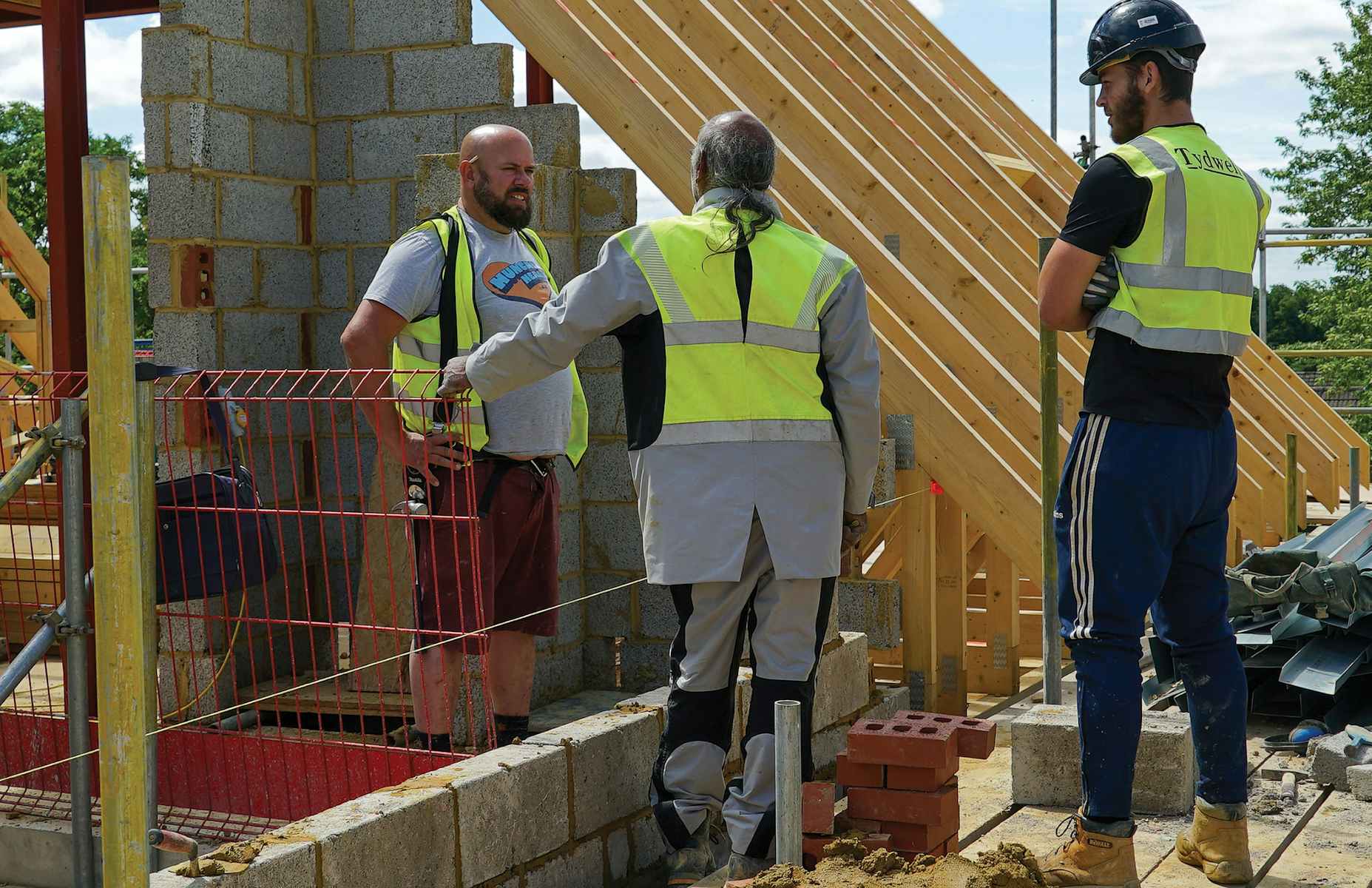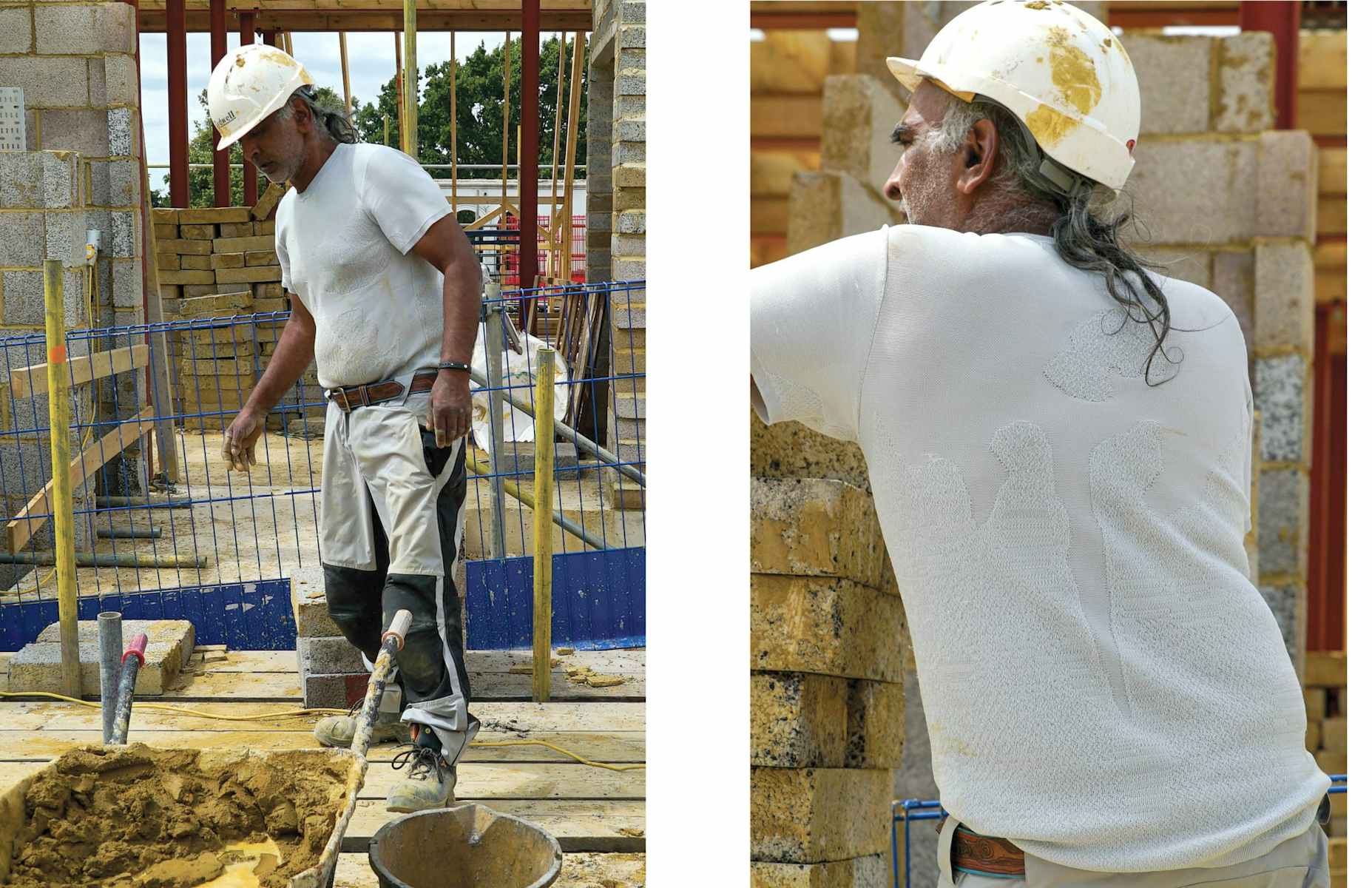 On a fateful day last year, Tsang met Mervyn on a bus in London. It was the first British bricklayer she had met, as he plonked himself next to her, with his worn-out workwear covered in cement. At the time, she was on the hunt for heavy-duty workers, so she struck up a conversation with him and, later that day, was at his house collecting his workwear for research purposes. Slowly, they became friends and he would introduce the designer to his colleagues. Tsang cites Mervyn as setting the framework of BRICKMAN, and meeting him was ​"destiny".
So why workwear? Tsang realised for a long time that fashion designers had been extracting elements from workwear, but very rarely giving back to those, well, working. Workwear has long influenced designers in high fashion – the high-vis jacket referenced in a number of recent collections like Burberry's railway worker's waistcoat in 2018, Vetements' reflective nylon parka jacket (a steal – at, err, £2,870), and Louis Vuitton's reference to workwear in their AW19 metallic high-vis jacket. Additionally, Jacquemus' AW19 collection bore resemblance to the traditional clothing worn by farmers, with similarly boxy frames and durable fabric. Then there's CP Company's signature goggle jacket – a piece dedicated to forward-thinking, innovative menswear, with added protection.
Tsang argues that she sees the inadequacies in the design industry, so designs for people in need, instead. But for her, she also spotted a lack of workwear design teaching offered by institutions like Royal College of Art.
"Most workwear brands maintain the same design template and guidelines, resulting in methods of designing workwear which have left many countries in the past," she says. ​"Workwear design needs new blood and I want to be the one who can regenerate it."
But that's not all for Tsang. Her mission is to raise social recognition for blue-collar workers and their contributions which have long been ignored by society. Through a new look for workers in the form of her advanced workwear designs, she wants to ​"let the blue labour class be seen".
"Don't underestimate workwear," she says. ​"And don't underestimate workmen."

More like this