Miles George Daniel on his electrifying LFW debut

Having only graduated from Middlesex University's BA Fashion course last year, the sustainably-minded punk designer presented his first collection today, subverting tailored suits, tracksuits and shirts to dizzying effects.

Like most of us, Miles George Daniel has spent a lot of time inside his room – and his own head – of late. The rising British designer, who graduated from Middlesex University last year and presented his debut collection at London Fashion Week today, has had to adjust his practice to fit our new reality, and it turns out he's a natural. ​"I was in a studio and the world was in front of me… I had all the tools I needed," he tells THE FACE. ​"Then suddenly I was in my room, like, ​'Wow, what do I do now?'".
Compelled to work with what he had to hand, and moved by the negative impacts of wasteful fashion on the environment, Daniel took a ​"zero cost" approach to his graduate collection last year, creating strikingly sculptural garments from repurposed second-hand items, fabric offcuts and materials like wire and cardboard. And his AW21 collection is similarly thrifty. ​"All the fabric has been donated or deconstructed from my old clothes, or taken from old collections," he explains ahead of its unveiling.
The fabrics were the main driving force behind the 18-look collection. ​"I came to the realisation that, even in a commercial context, I wanted to keep the focus on creativity," Daniel says. ​"So I decided not to do any sketching or research, and to base the collection solely off my emotions towards my fabric and my philosophies as a sustainable designer. It was just about laying the fabric on my body, safety pinning everything together, and then hand sewing it."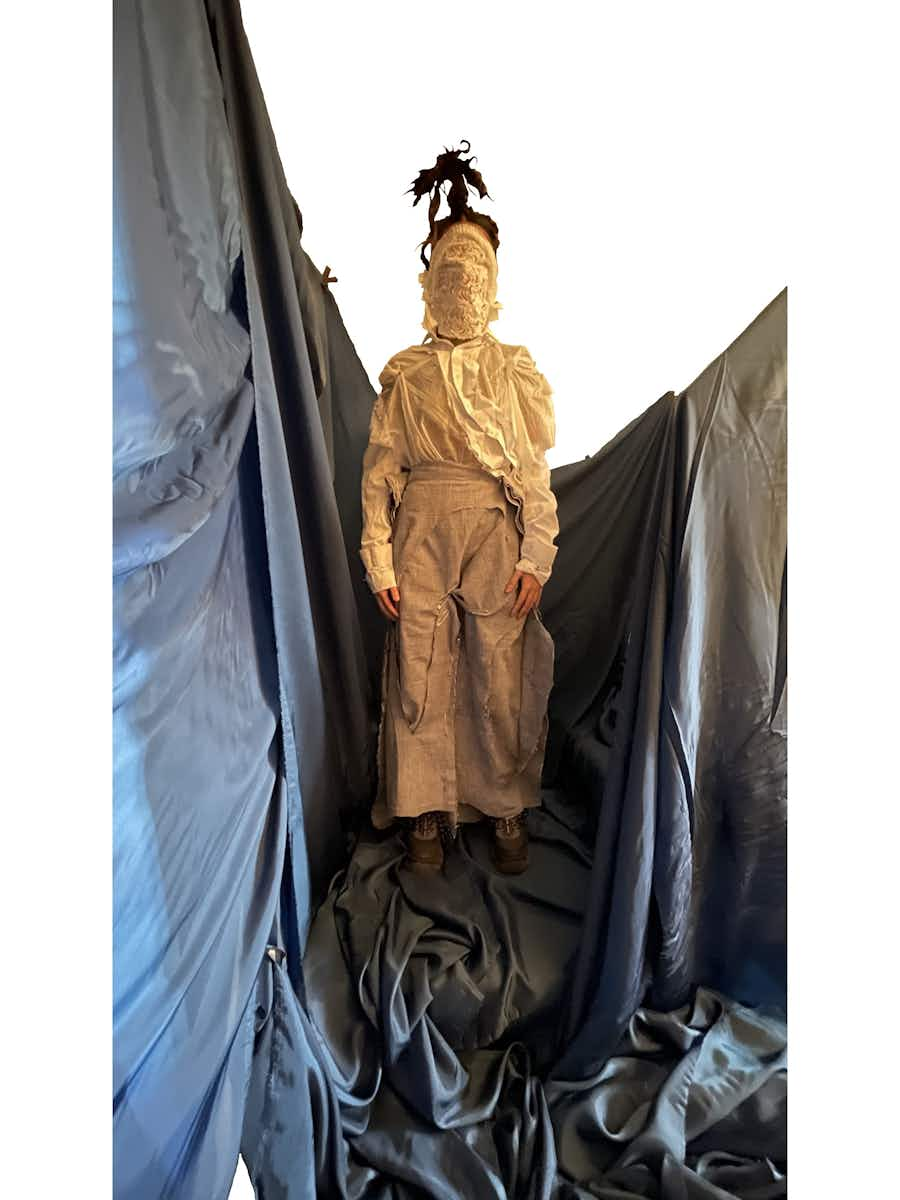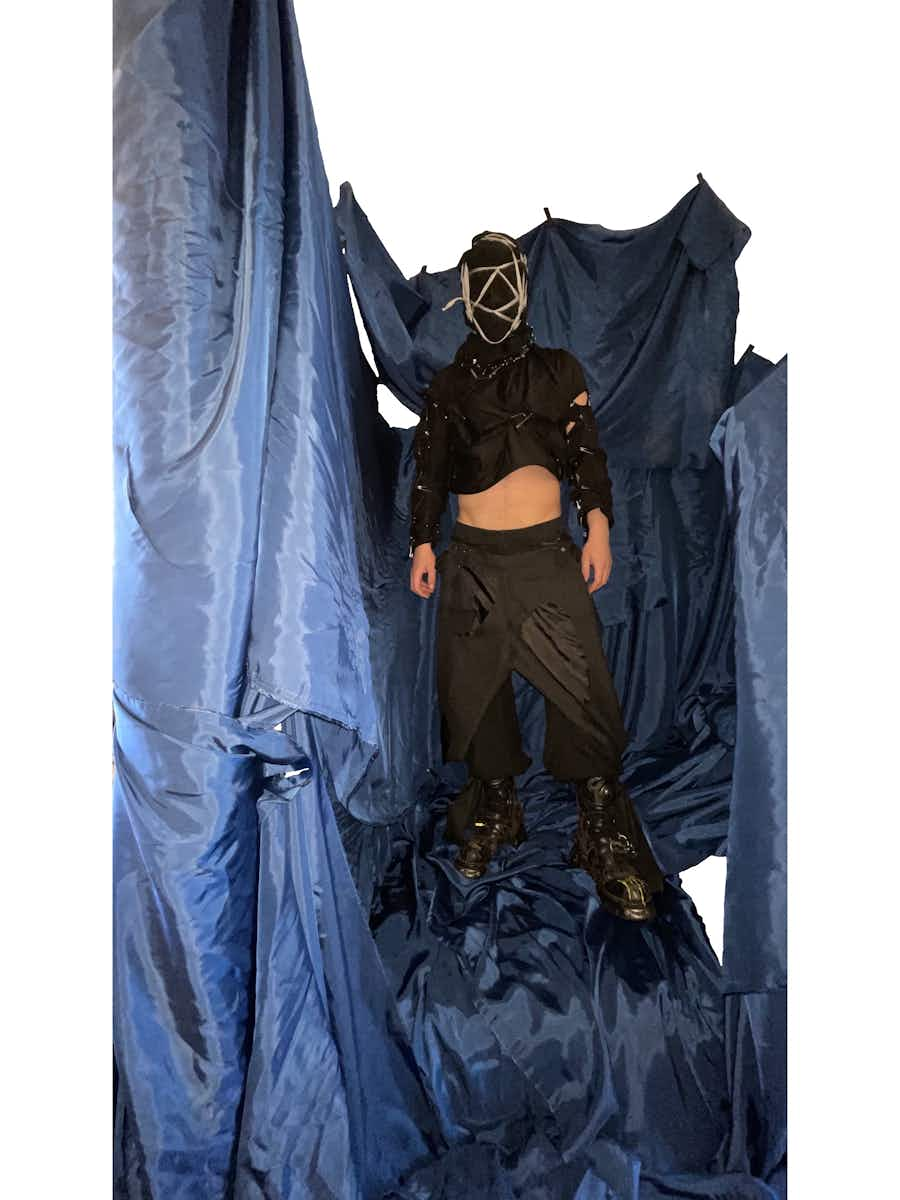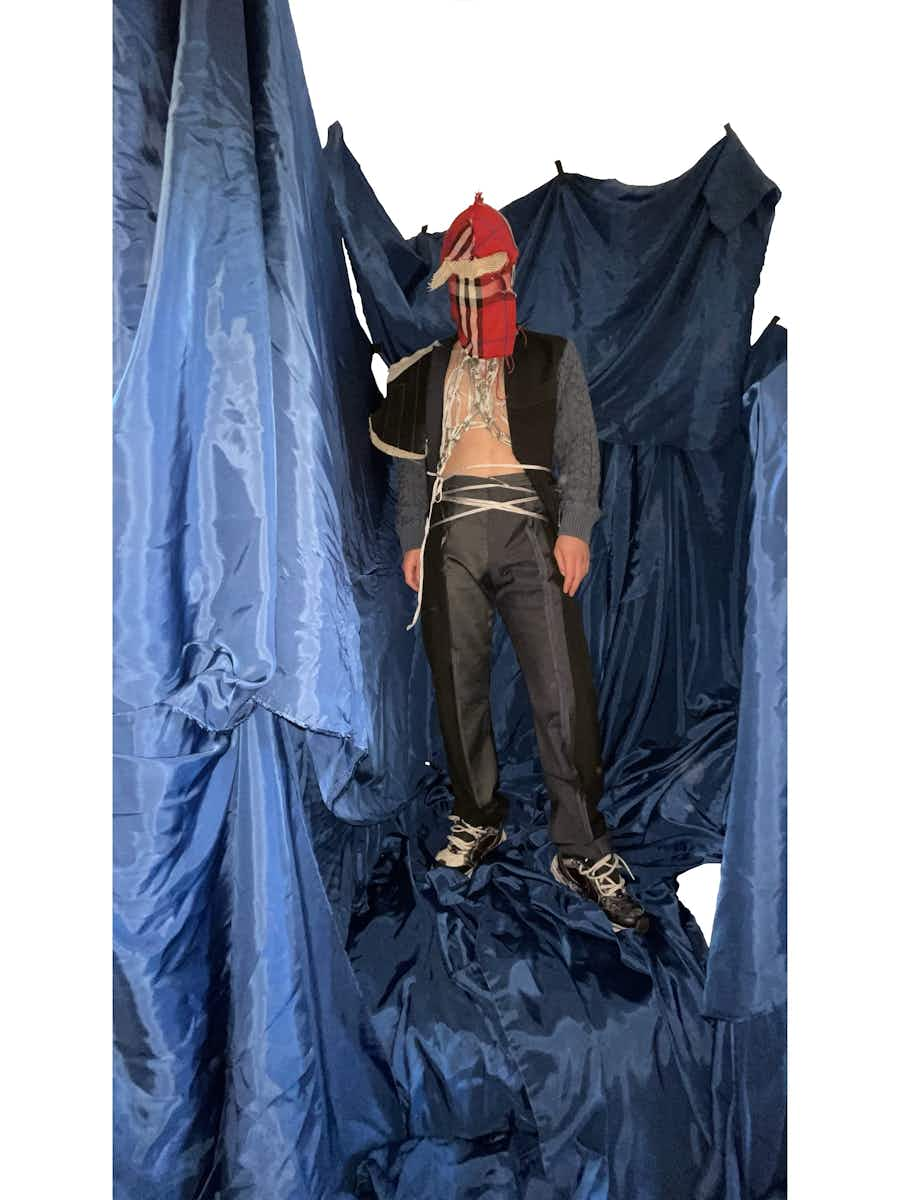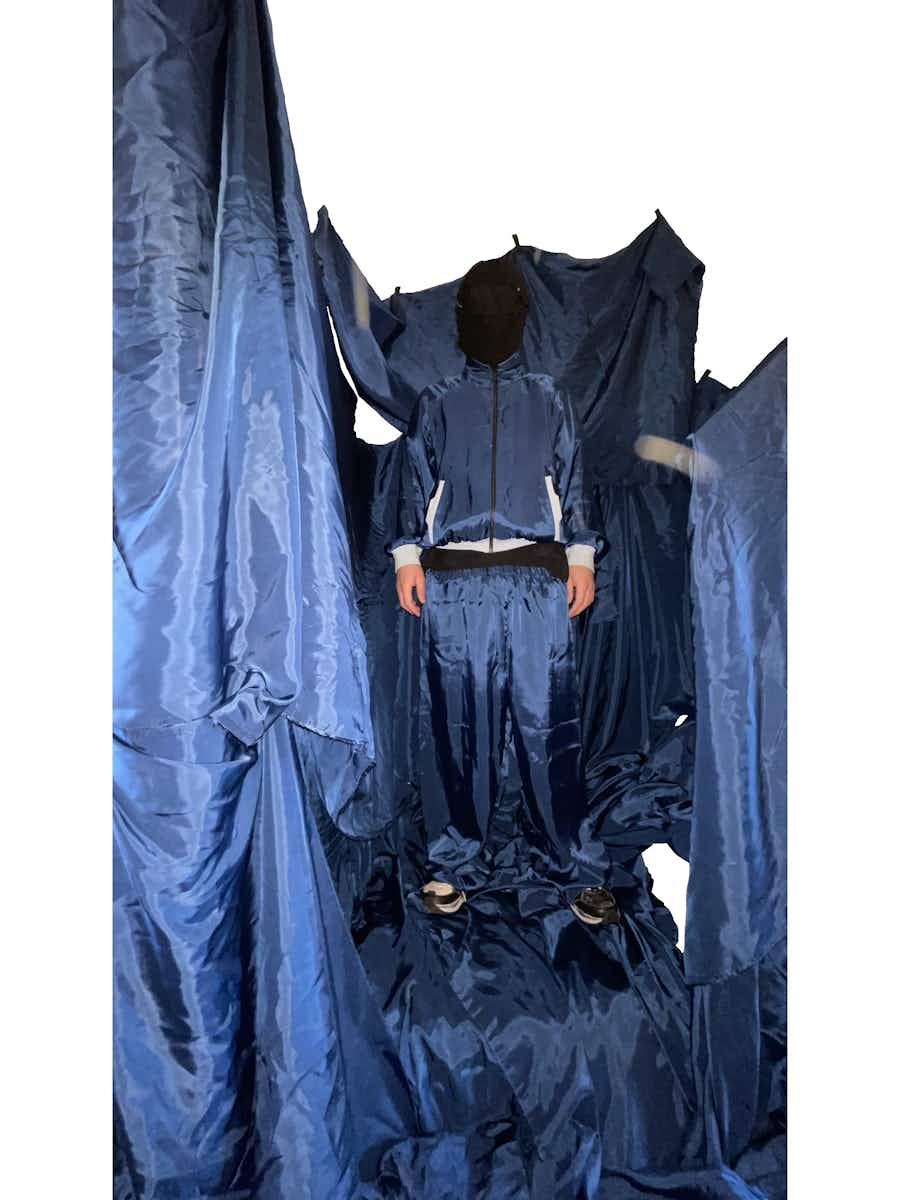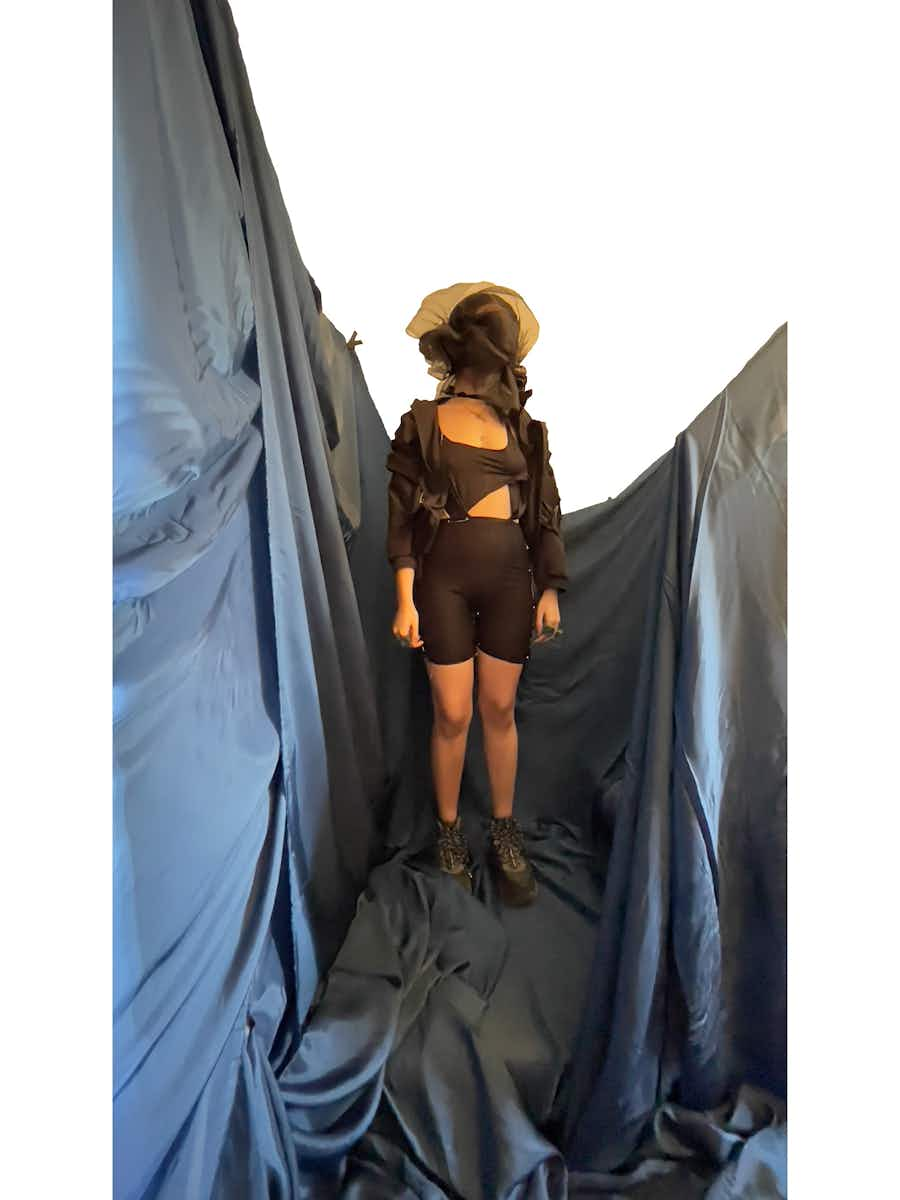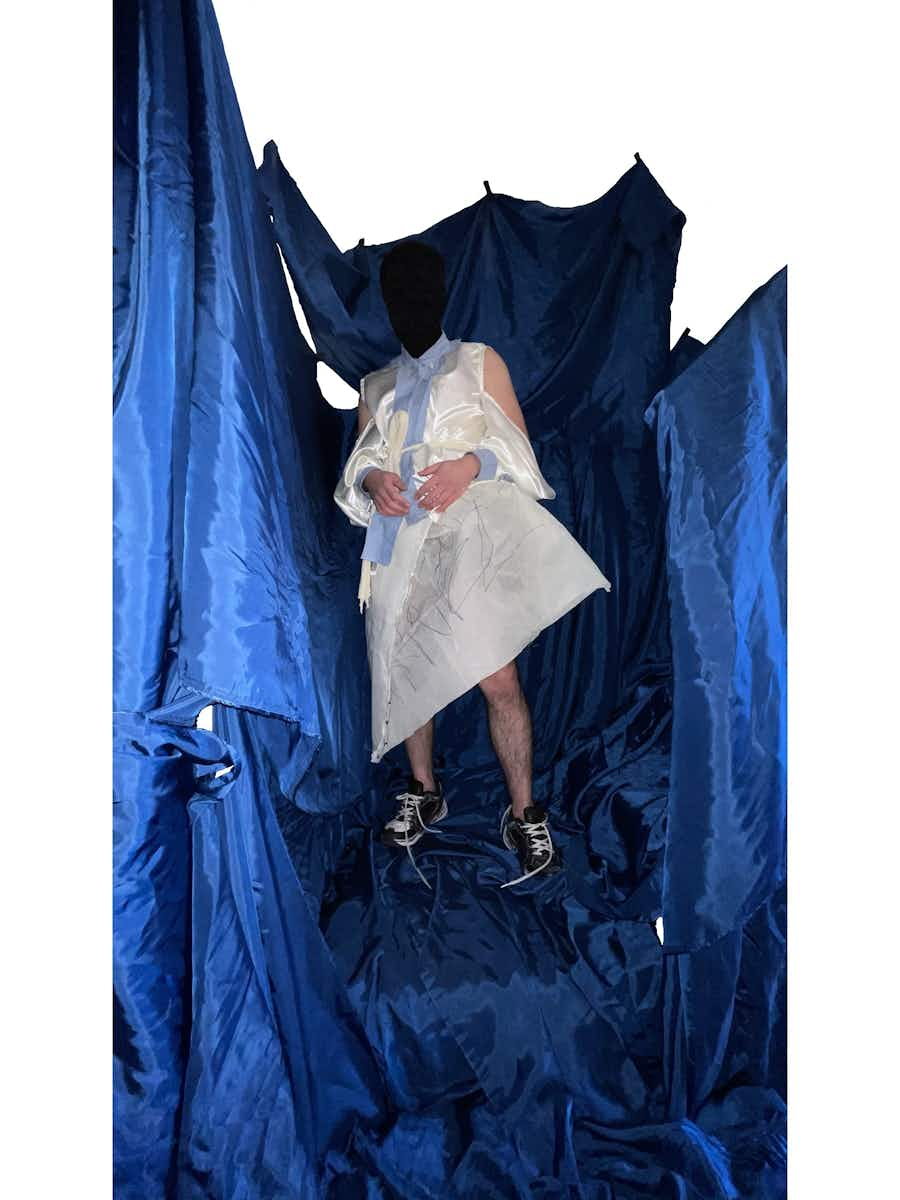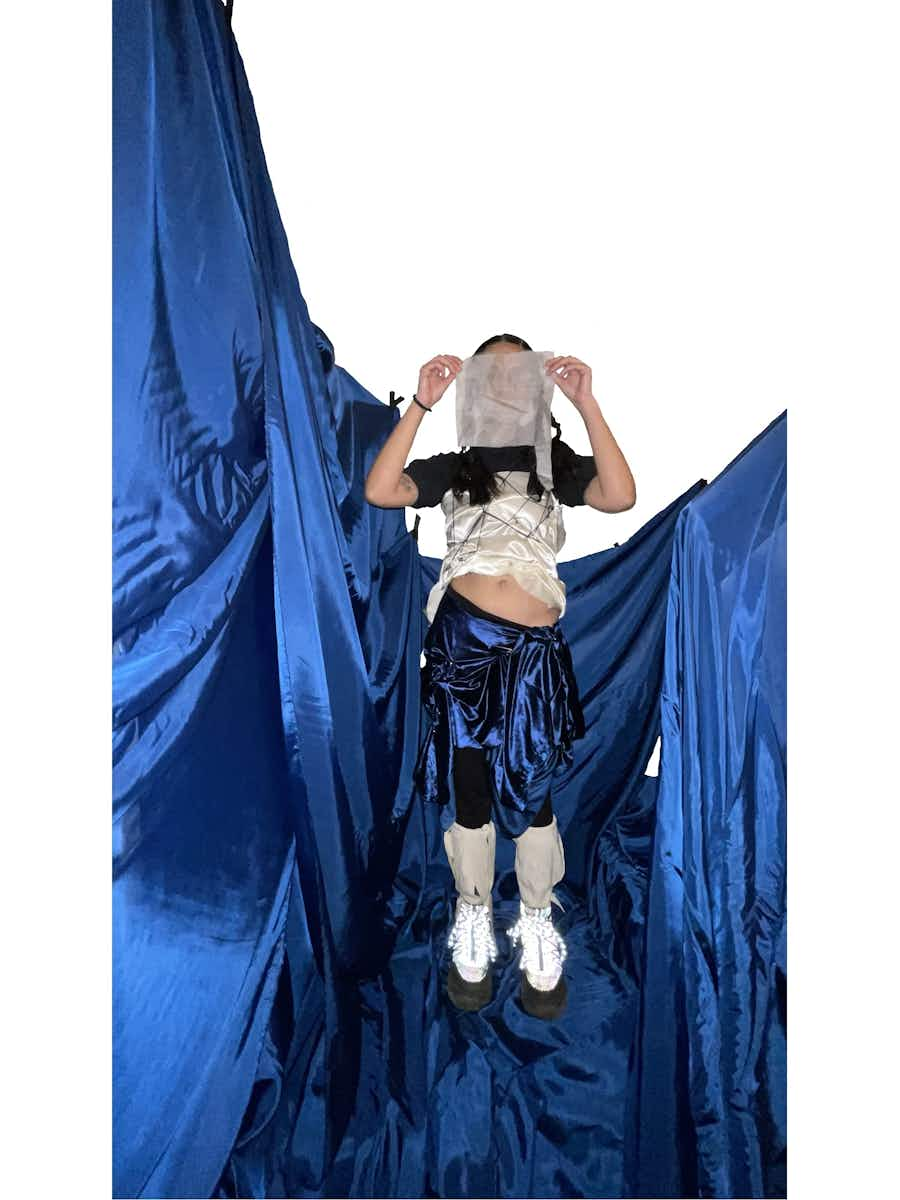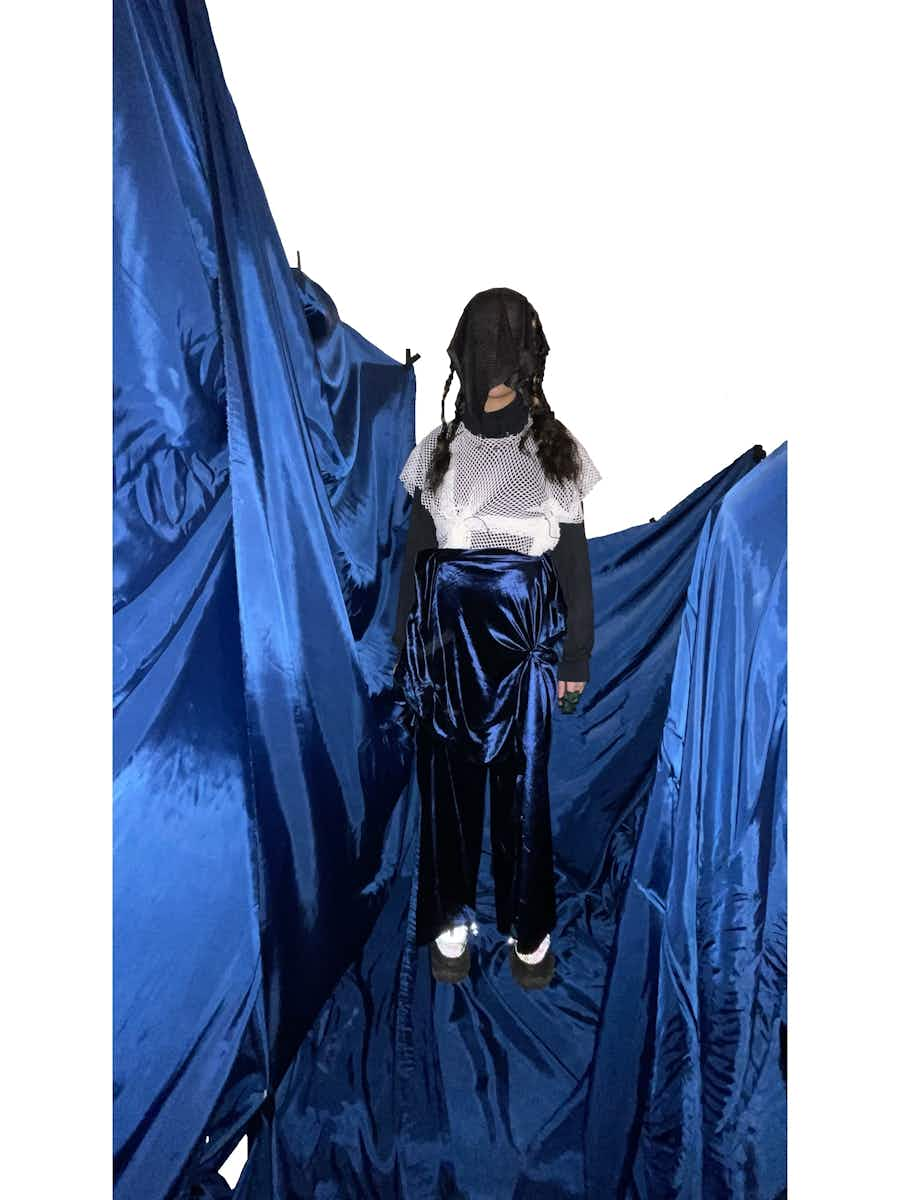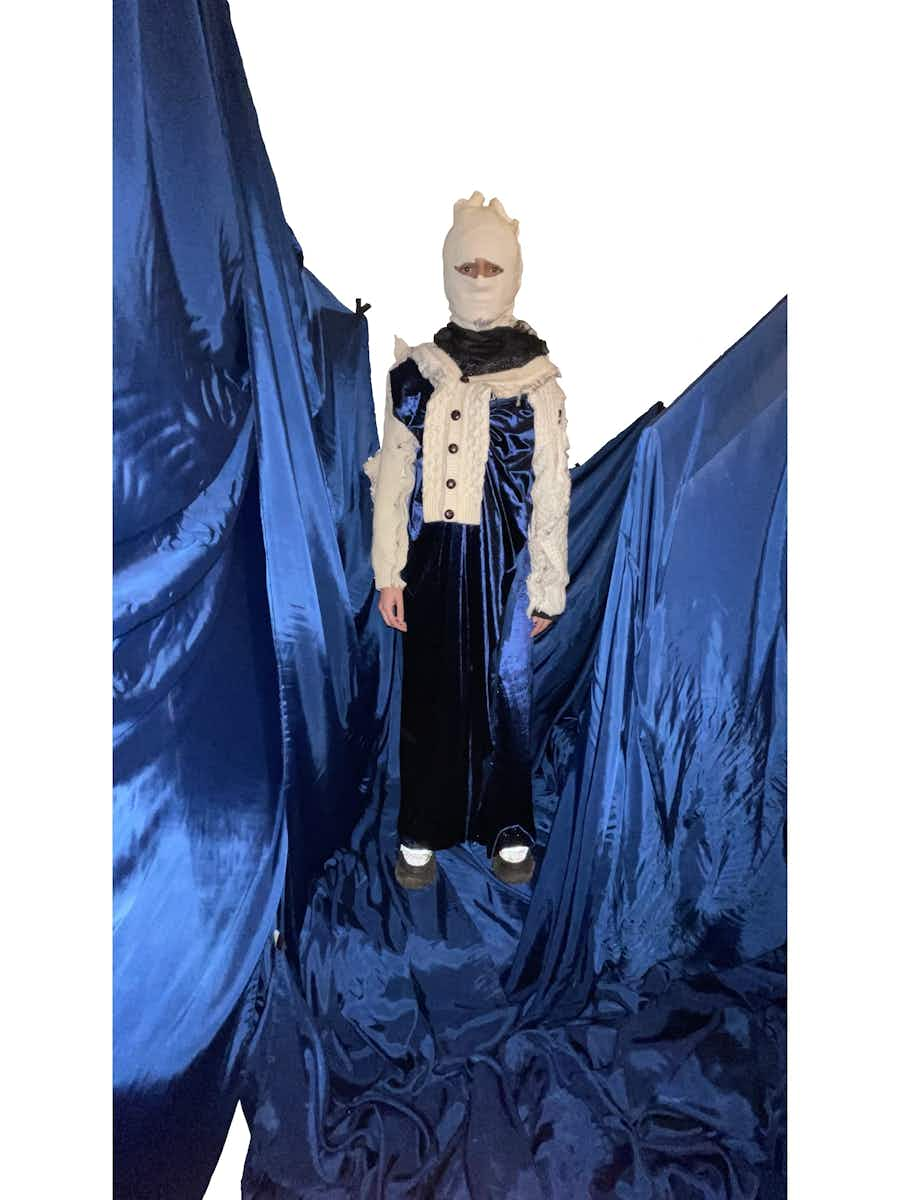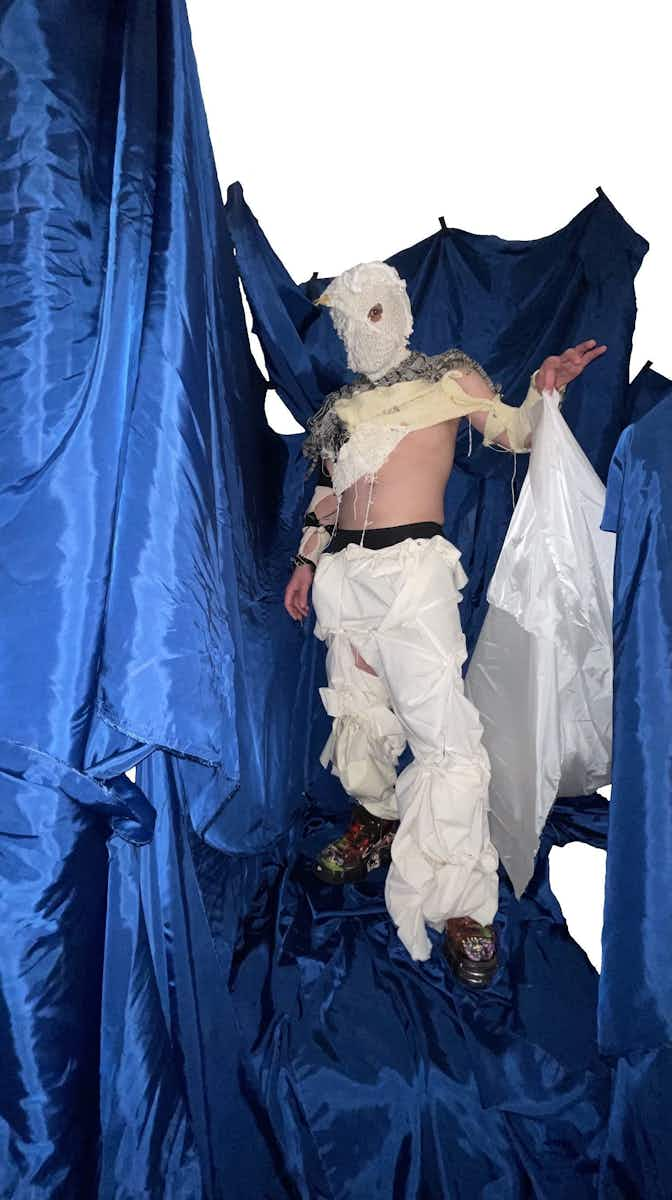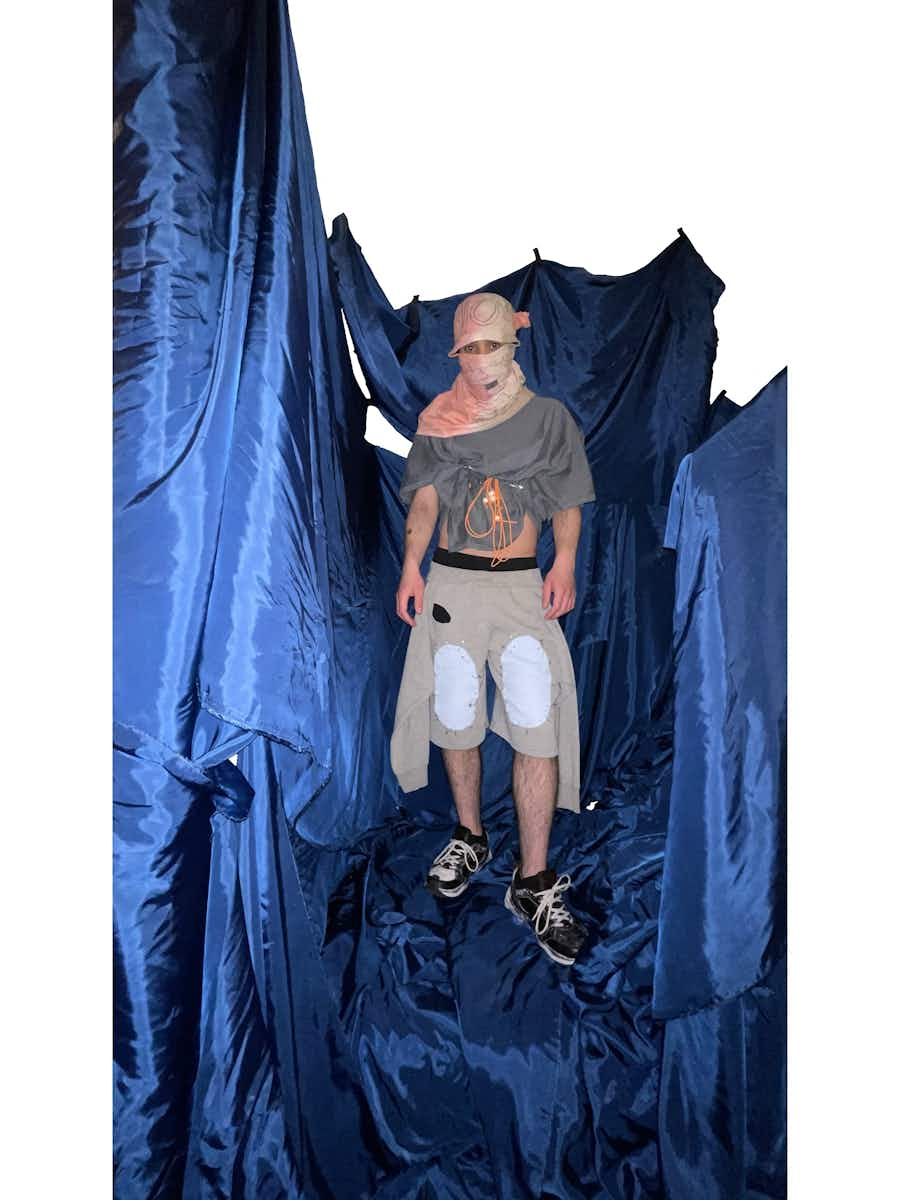 The result is what Daniel deems a ​"very personal" unisex collection, ranging from a voluminous satin tracksuit, a punk take on a tailored suit, and an artfully draped asymmetric shirt and linen trouser combo – and multiple face coverings. ​"I used them before the pandemic," he expands. ​"I like to stay a bit elusive, to let the work be the focus".
As with his past offerings, music was also a key element in the creative process. ​"I like to find music that I can relate to when I'm starting a collection – I play with it and chop it up alongside making the garments. The music plays into the work – I'm always thinking about how it can be translated into fashion." This interdisciplinary approach is a defining element of Daniel's output which, as a quick glance at his enigmatic Instagram feed attests, incorporates everything from graffiti and embroidery to film.
His inaugural presentation comes in film format, shot and edited by Daniel himself, allowing the designer to further immerse viewers in his singular world. Throughout the design process, Daniel questioned how he could bring the audience into an otherworldly realm of fashion, art and music, in the hopes of offering something entirely new.
With the first half of the collection set to samples of music the designer grew up listening to, chopped and changed, the second half takes a livelier turn with Jamaican dub rhythms. But ever the provocateur, Daniel infuses ​"a little bit of punk," he adds.

​"I hope you'll turn it up loud and have a fashion show in your living room."


More like this