Mugler's Casey Cadwallader: ​

"

I keep it sensual, not overtly sexual"

The Parisian house's creative director designs for the people, restructuring traditional methods and creating garments that work with the body – not against it, as seen in today's pulsating SS21 collection.

It's not new news that fashion has taken a vacation from the runway for the past year. With it has come a plethora of designer presentations that have digitally evolved into fashion films, online walk-throughs, and Zoom press views. But it all begs the question: do we need the physical show? As we debate the environmental impact of the industry – including its financial burden, carbon footprint and exclusivity – in the past two or so seasons, designers have given us reason to believe in the digital age of fashion, with evermore innovative takes on delivering a balance between fantasy and clothes we'd quite like to throw on our backs.
Last October, when Mugler's creative director Casey Cadwallader presented the first part of the Parisian house's SS21 collection, the limits of presenting a collection through screen became, well, limitless. Showcasing a CGI-rendered mash-up of models Kai-Isaiah Jamal, ShyGirl and Bella Hadid strutting around a fictitious city, for a house with historically theatrical values, the presentation showed that Cadwallader was hell-bent on keeping that flame alive.
This season, the designer enlisted the help of Euphoria​'s Hunter Schafer, Pose​'s Dominique Jackson, runway legend Alek Wek and, of course, Bella Hadid (amongst a wider army) to present the collection. All performed gravity-defying stunts within a black box setup, where they flew through mid-air, jumped off dizzying heights and seemingly disappeared into the abyss.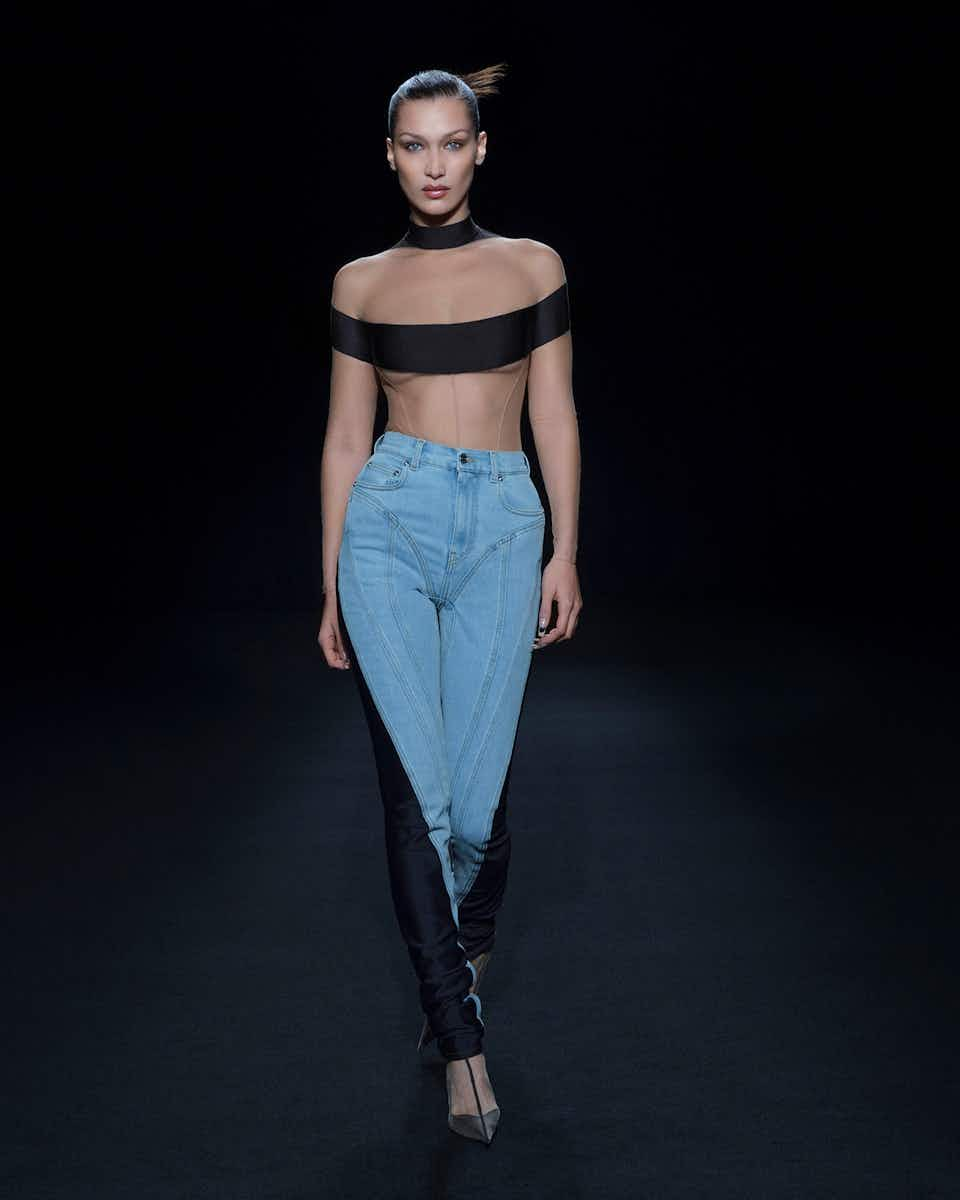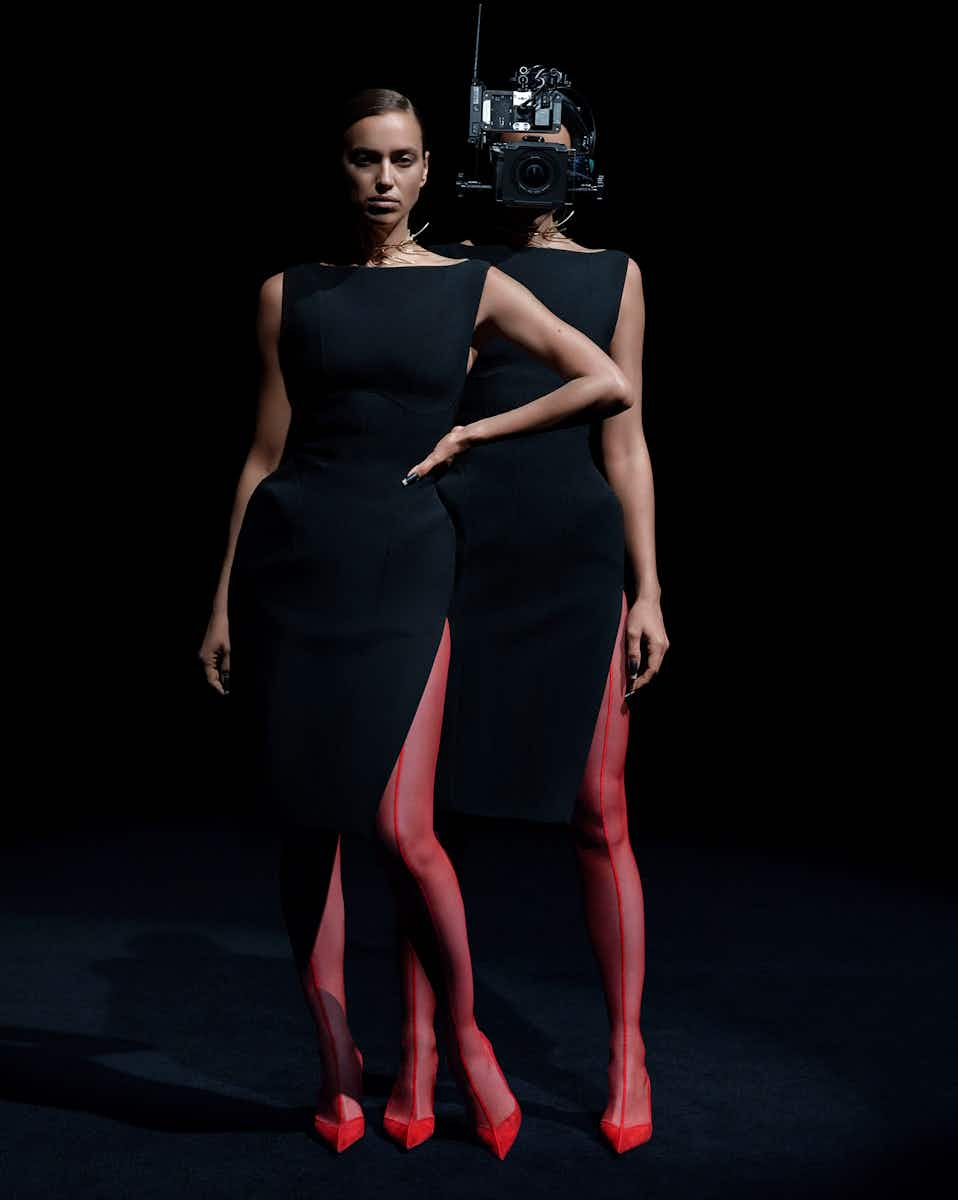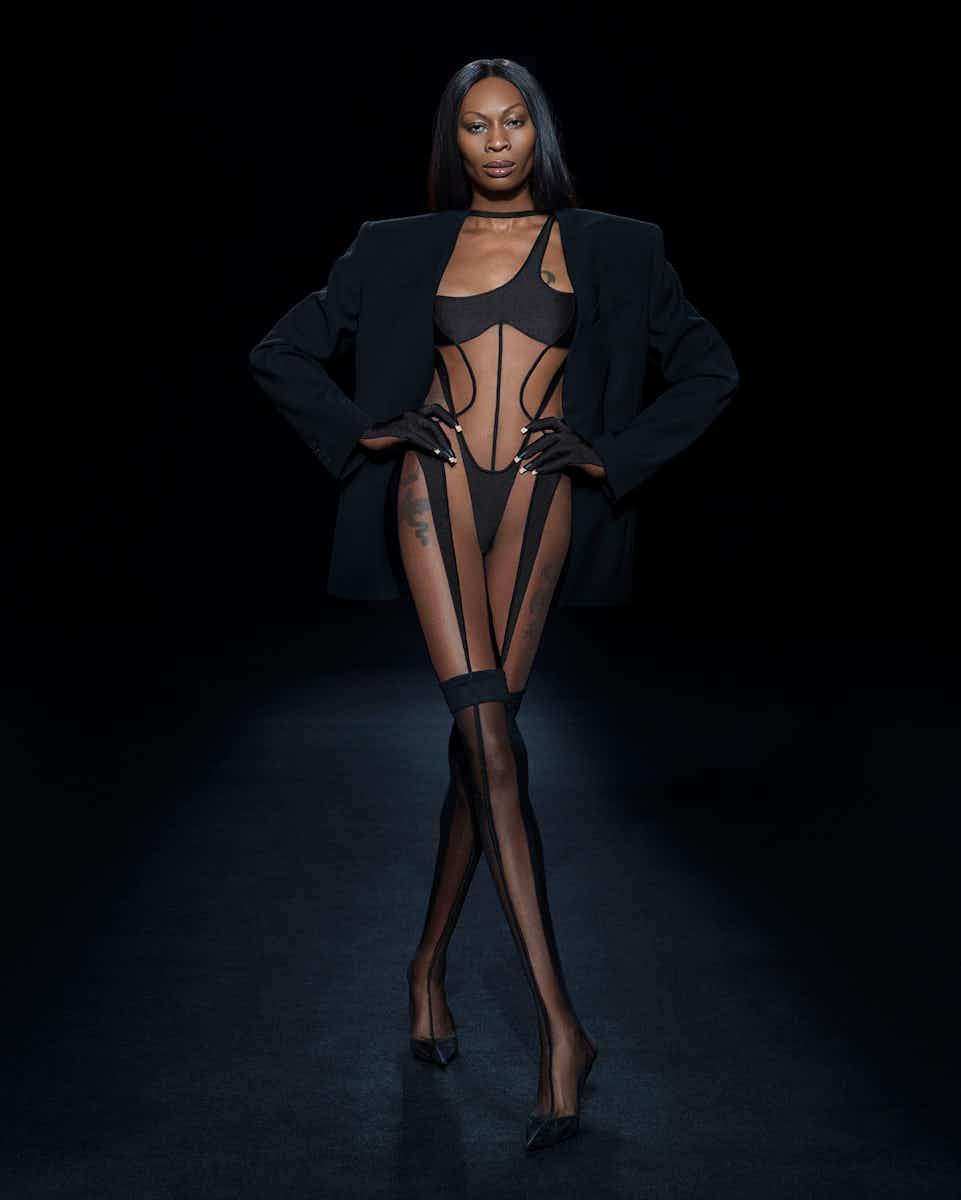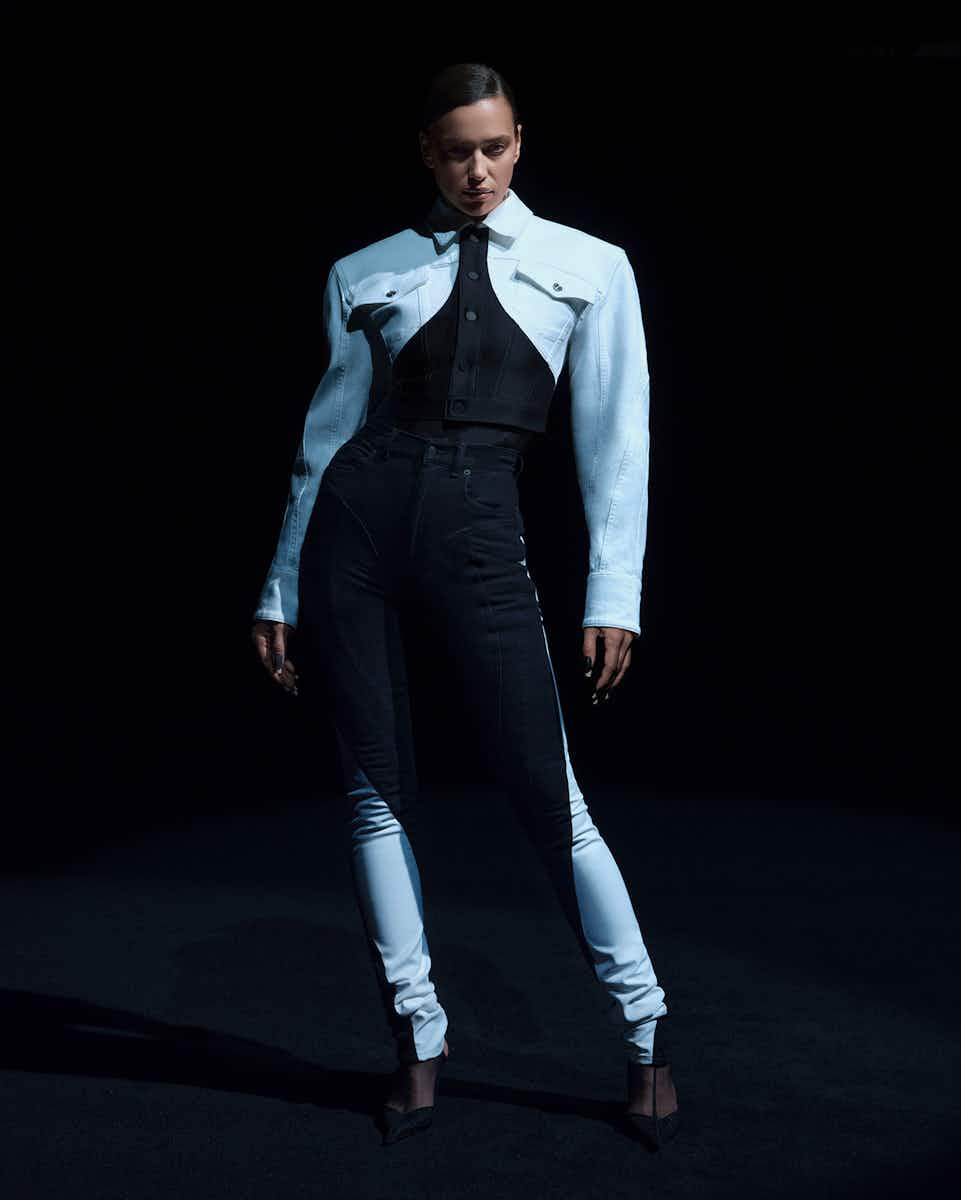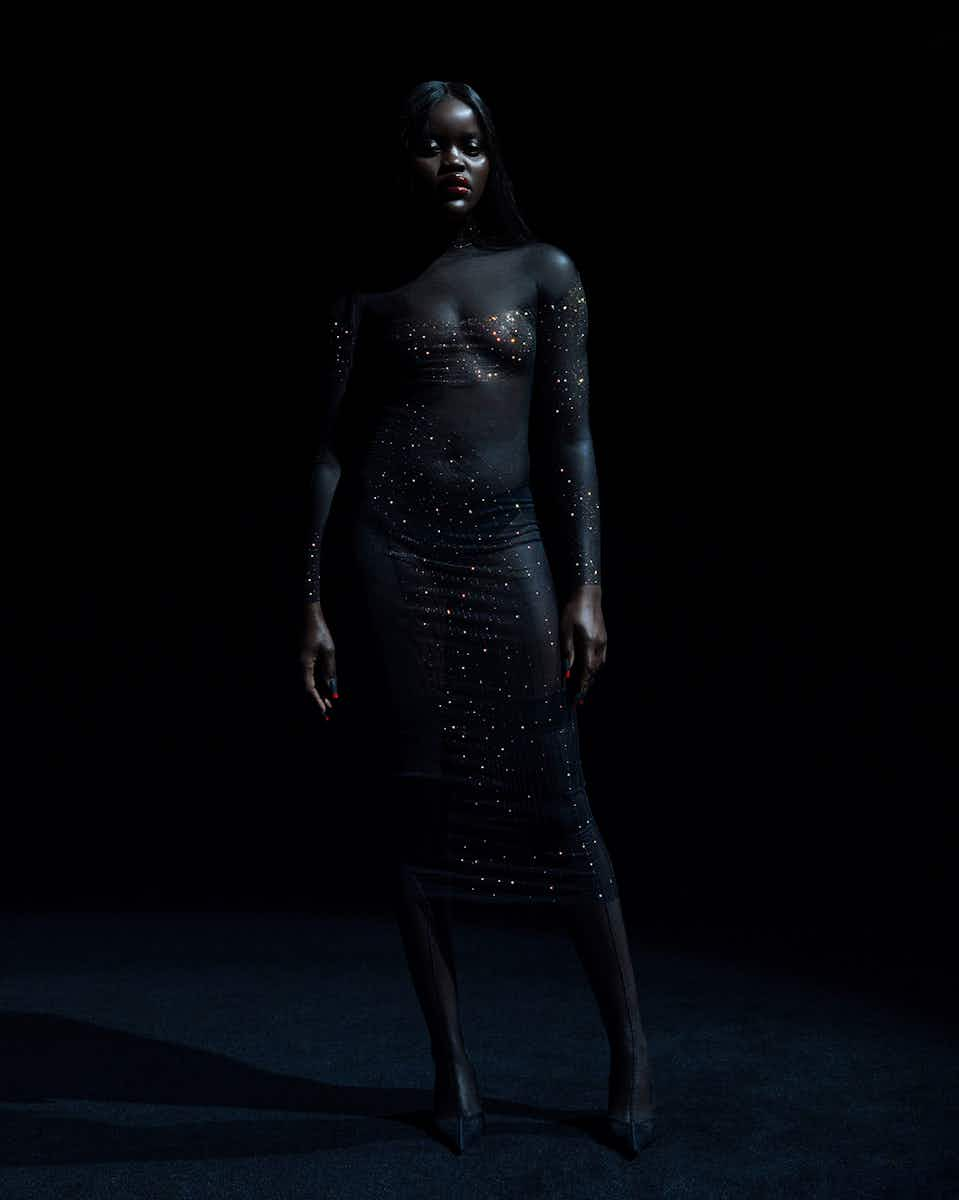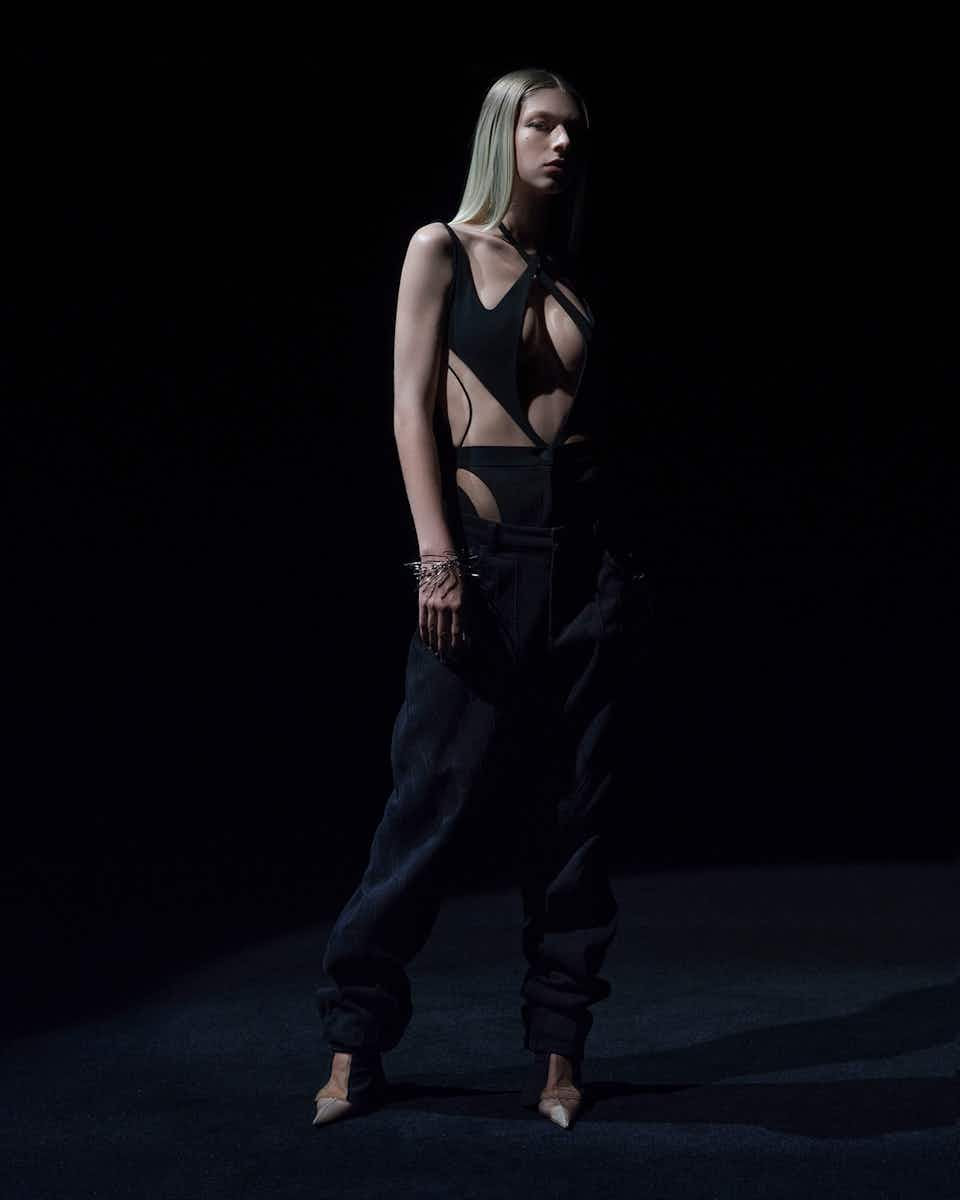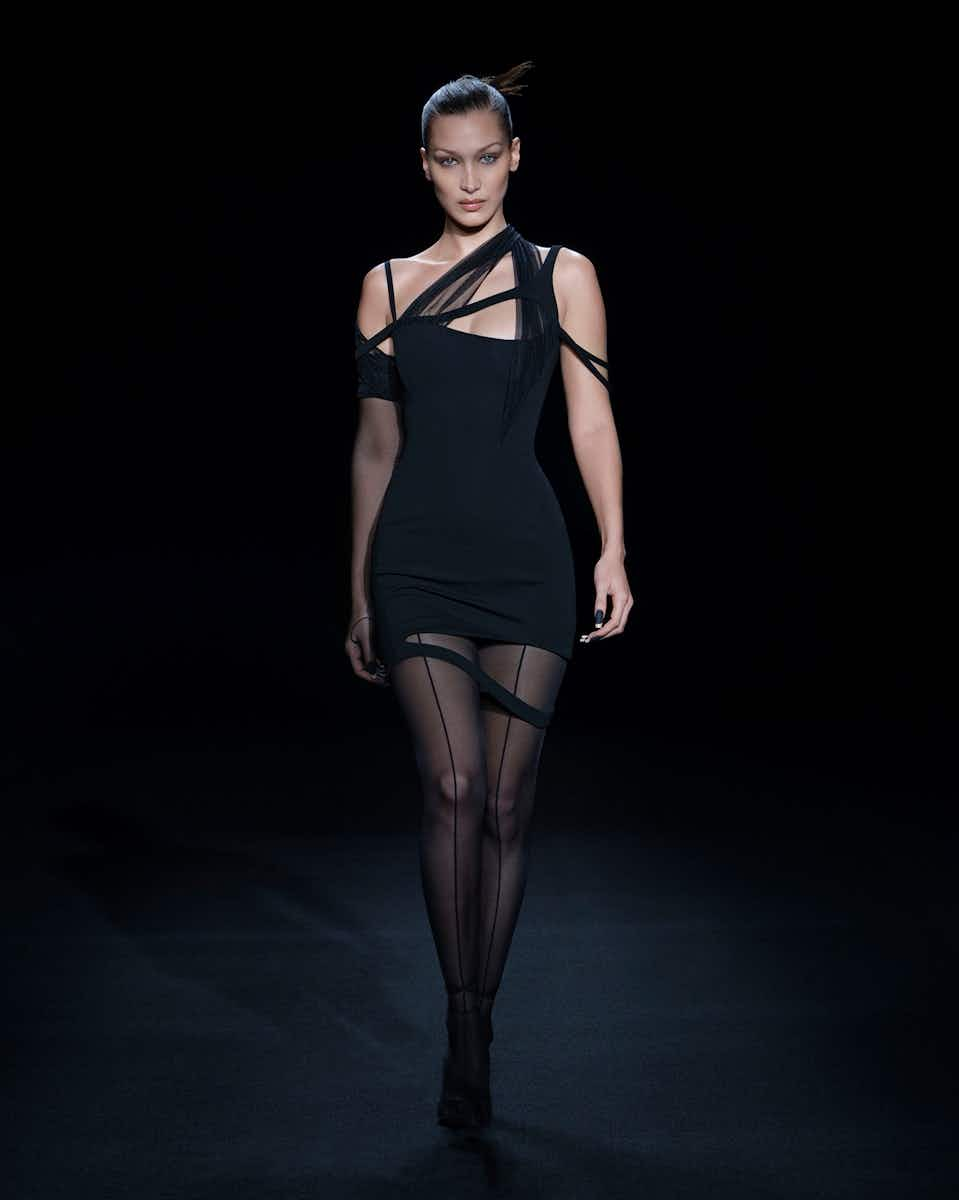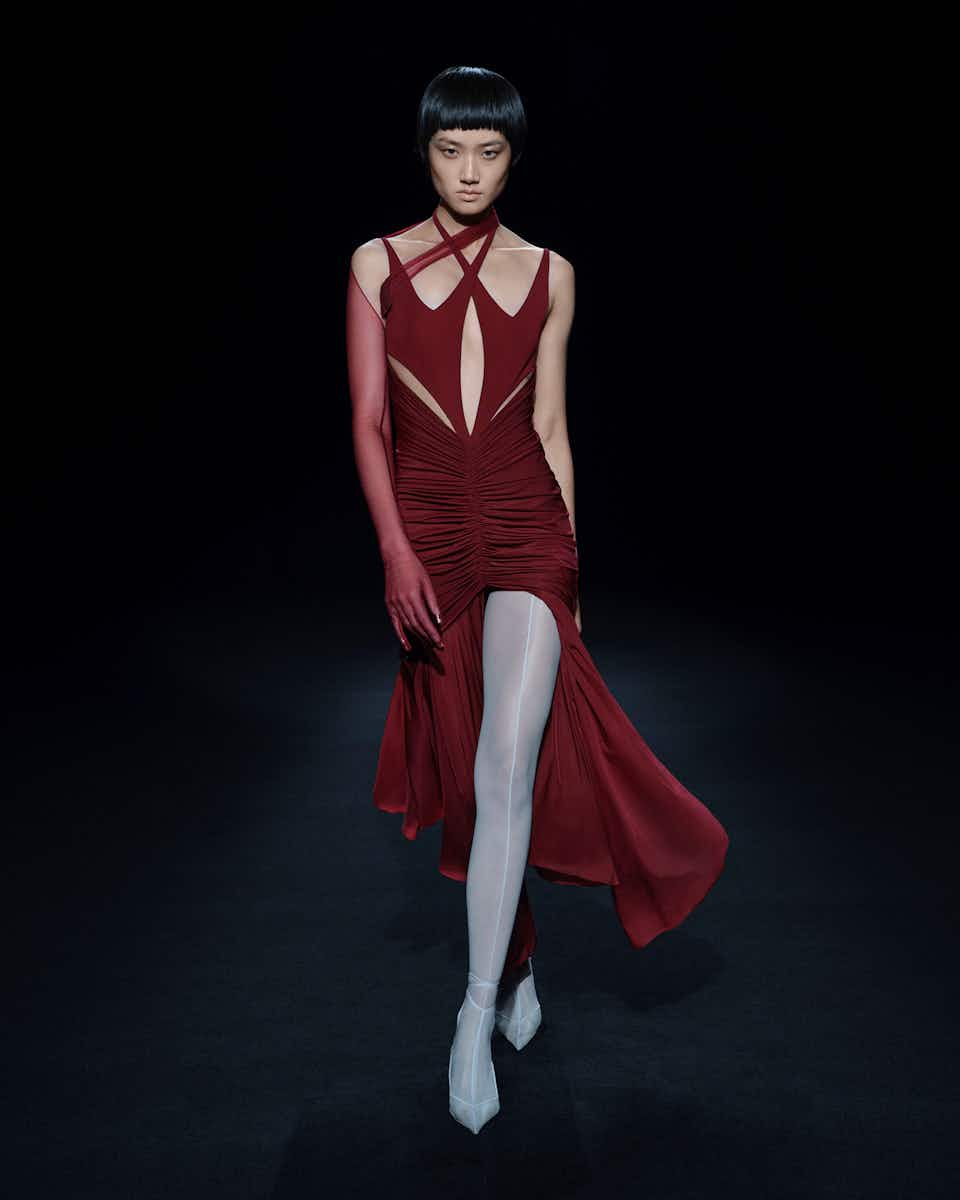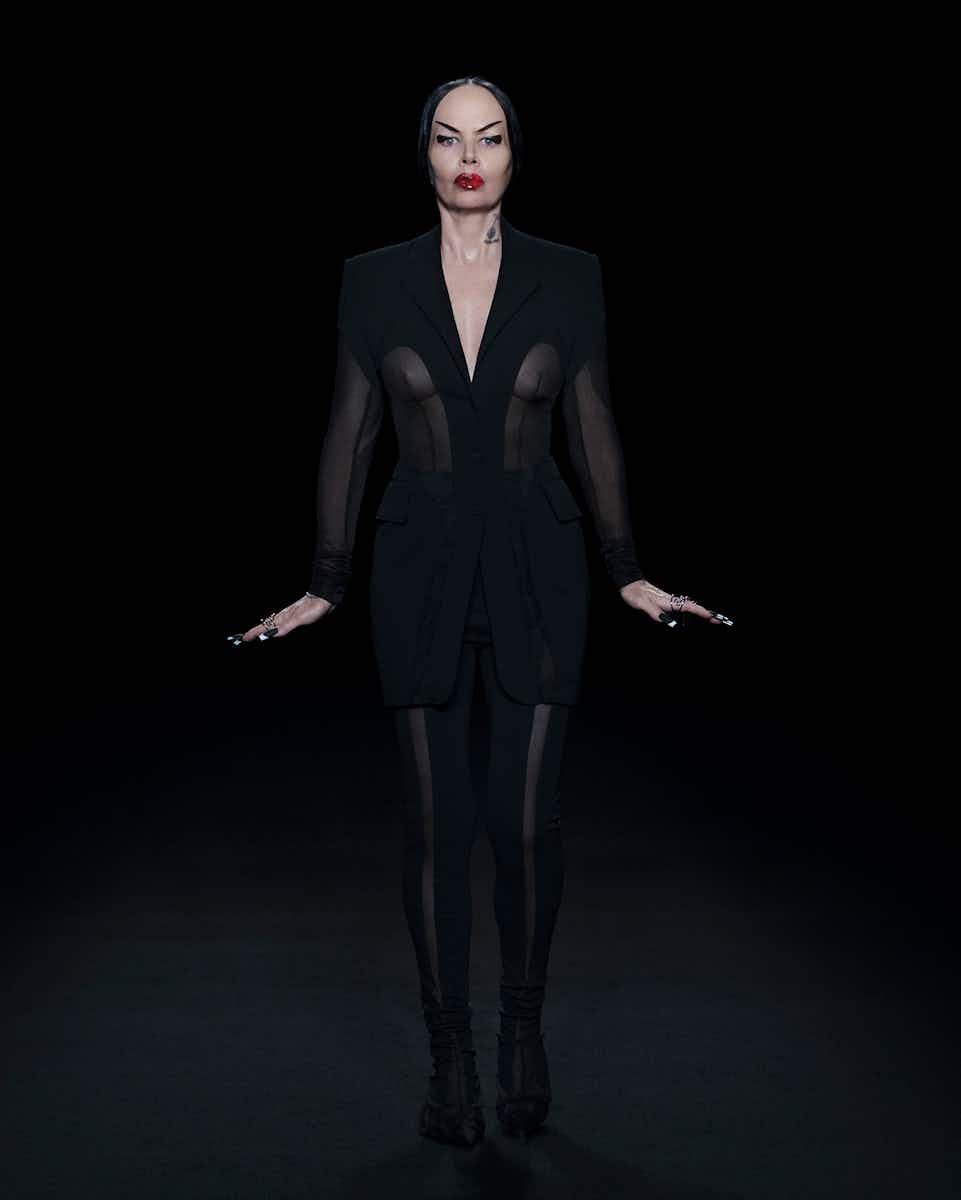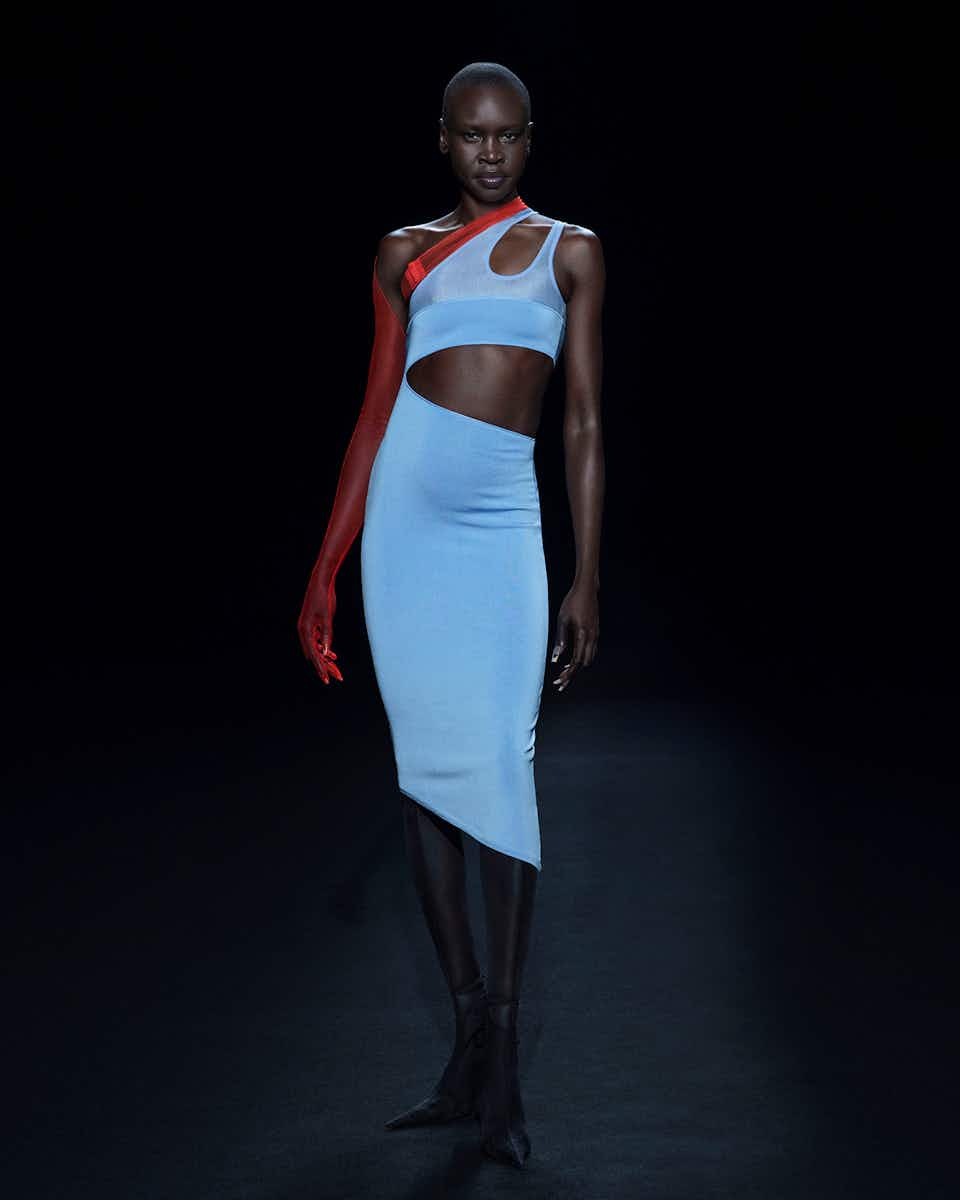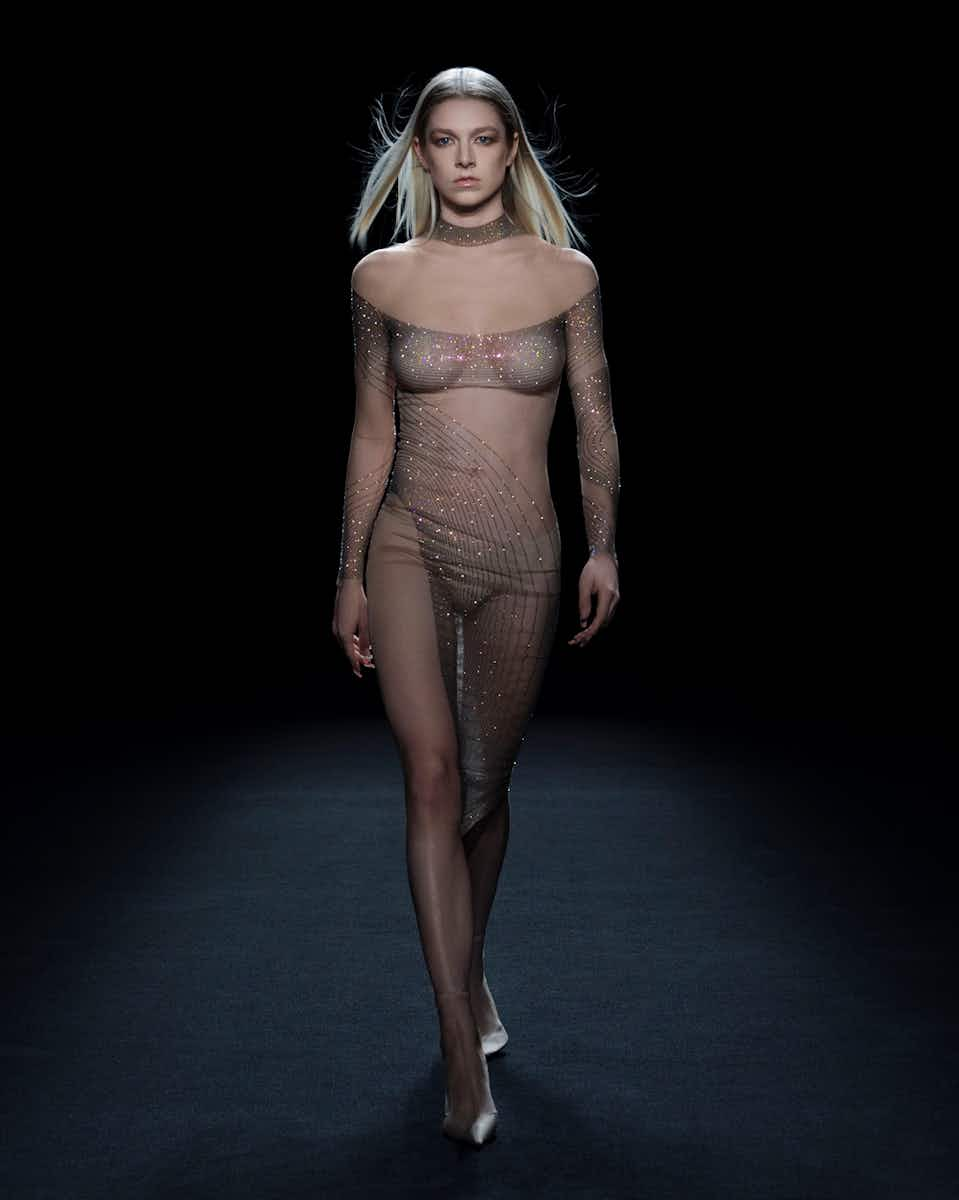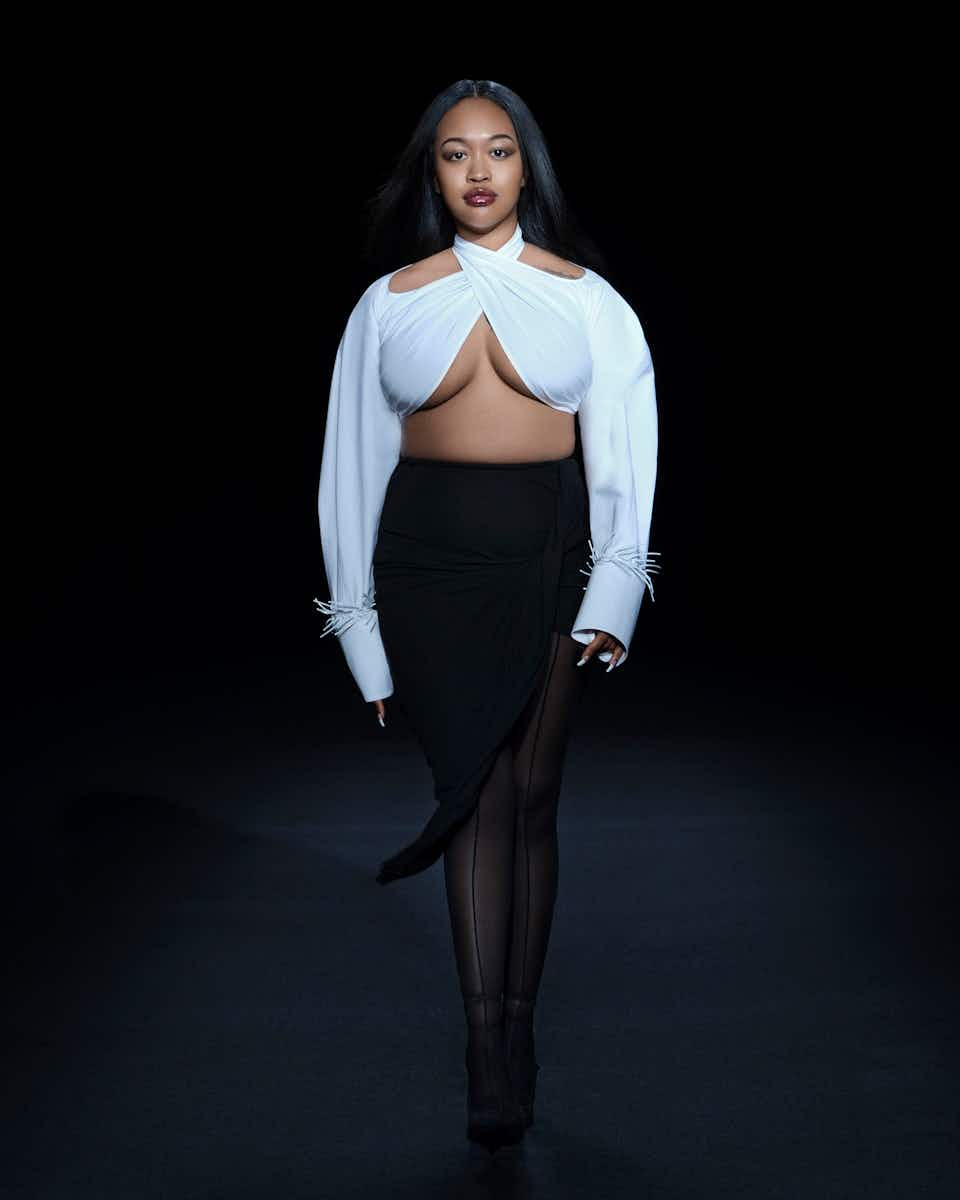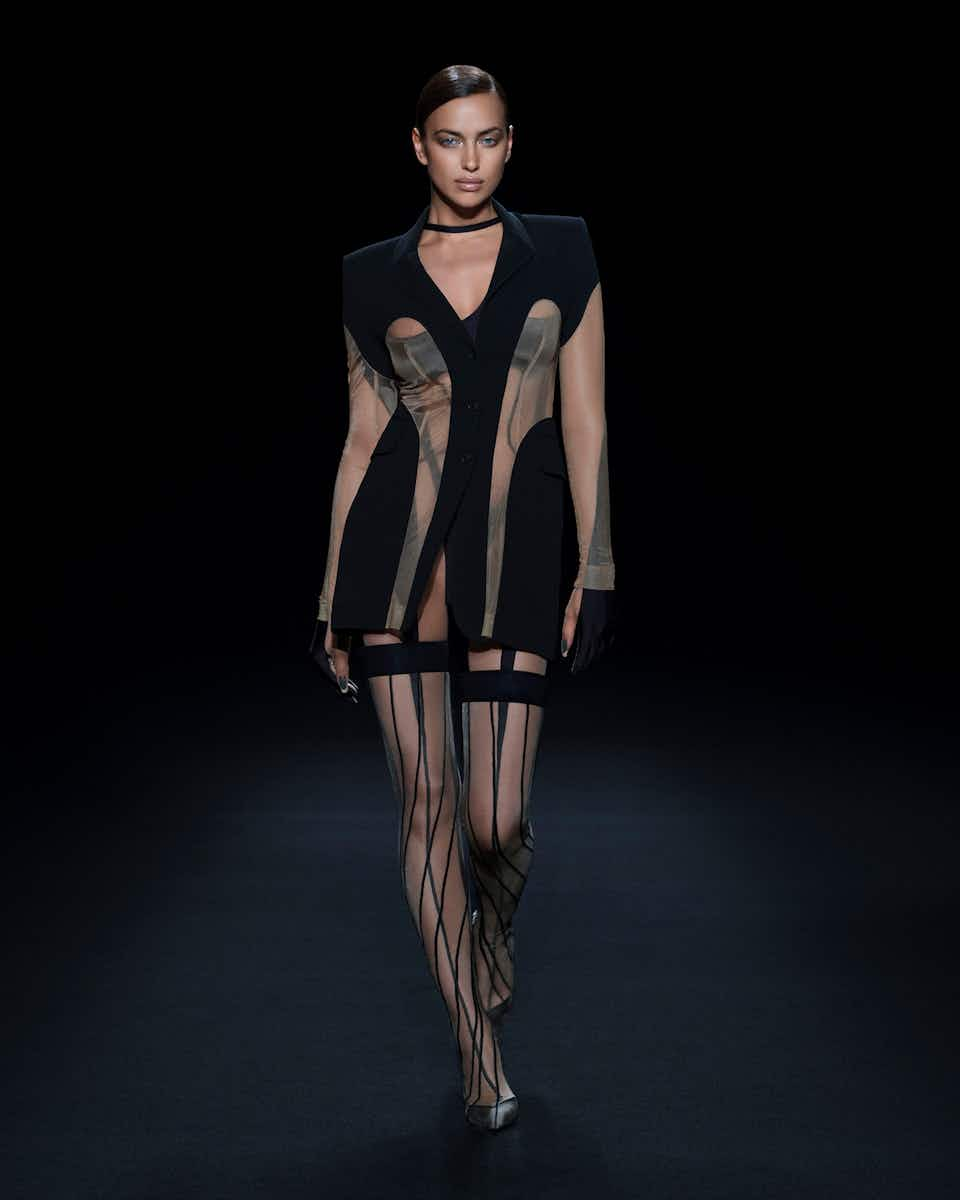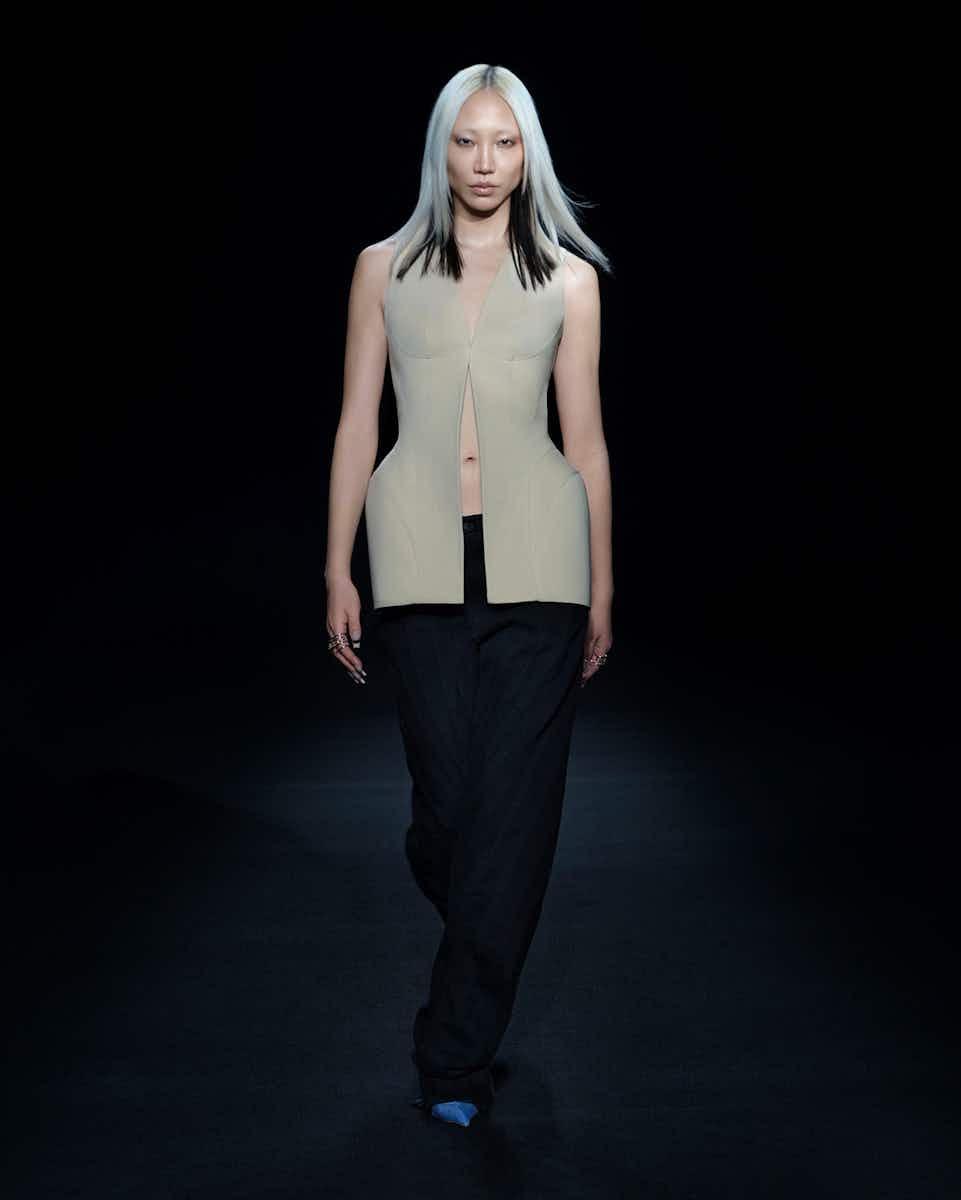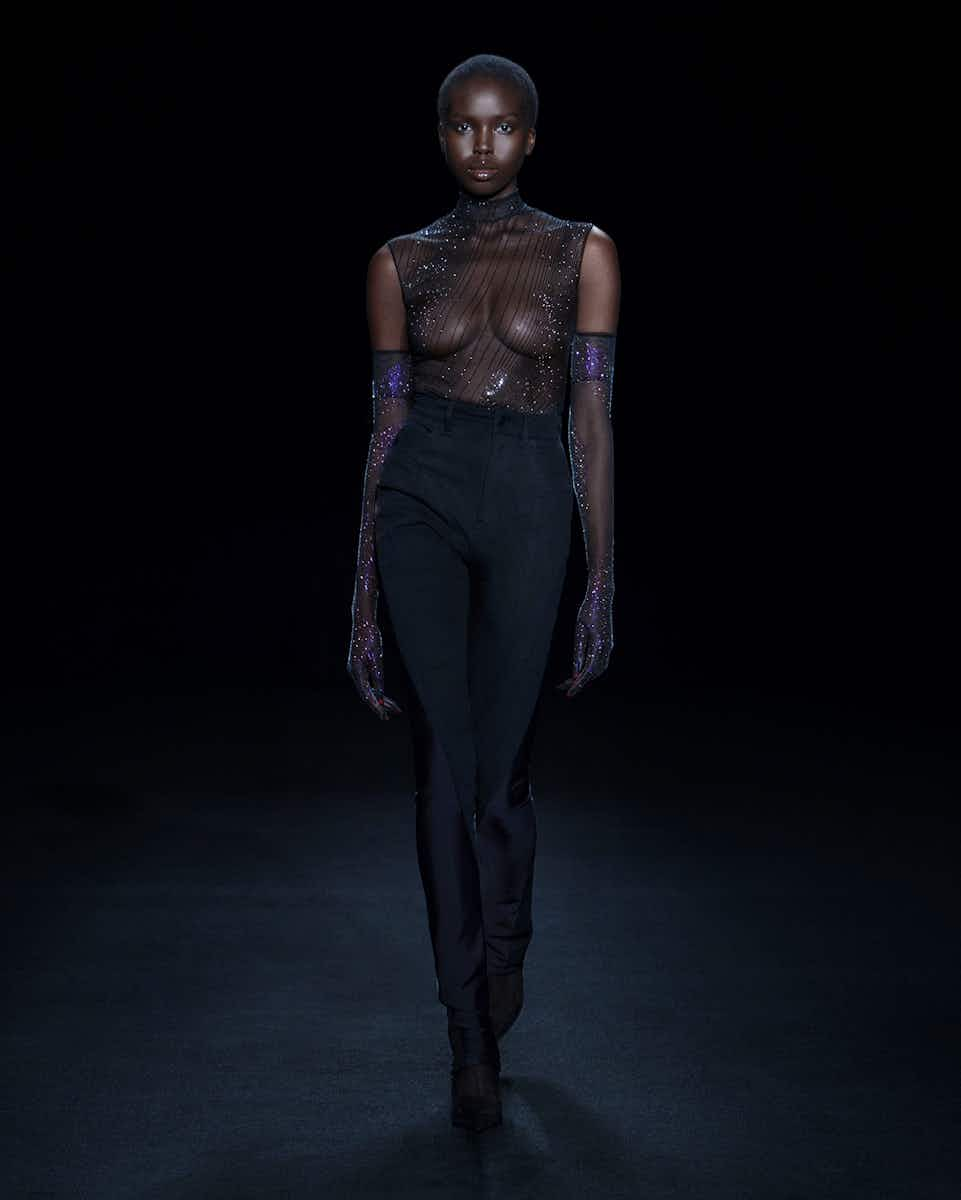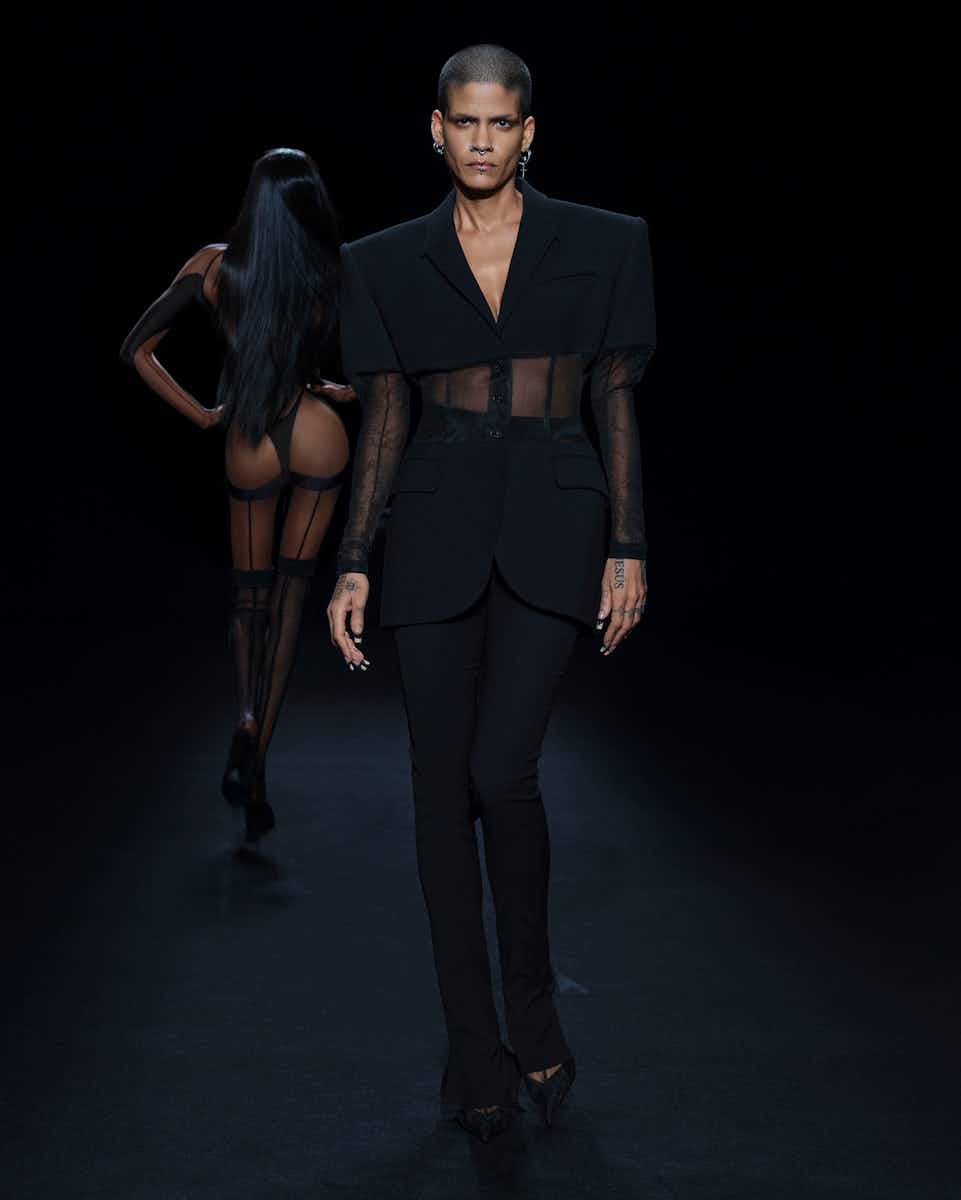 Like the mythical characters of Mugler's past (Linda Evangelista, Claudia Mason, Kristen McMenamy…), Cadwallader's cast is every bit as vital as the garments themselves. ​"This idea of superheroes is something that's very much within the Mugler legacy," he says. For him, though, it's about finding a ​"spin" on it. ​"Instead of dressing them up as superheroes, I wanted them to be themselves doing impossible things, alluding to their bravery and perseverance as people." There's a subtlety to it, transforming these otherworldly figures into heroes akin to comic book characters. And as we rattle through the (hopefully) final months of lockdown as we know it, we could all do with a superpower or two.
The digital show itself was all part of engaging the traditional runway show typology, but tricking it out – in a big way. ​"I live with this promise to never make a boring fashion film," he says over Zoom. ​"When you do something that is by the book, then all of the differences and discrepancies really jump out. In this case, it really jumped out."
Like many designers, Cadwallader points out the freedom that a digital presentation has afforded him. Without the pressure of a live audience and models balancing on six-inch platforms on slippery surfaces, it has afforded Mugler an opportunity to flex their muscles in the age of immediacy. And it trickles down to the house's newly-emerged business model, too. To synchronise with deliveries, and the immediate wants and needs of their customers, Cadwallader has introduced a see-now-buy-now format. ​"So now the customer doesn't have to think too much. If they like it, it's there, instead of having to wait six months," he says. Makes sense.

"Something is fundamentally changing," he adds. ​"20 years ago, the fashion press were the only people who saw a runway show and then the general public would see a picture or two in a newspaper a few days later." Speaking to the Cadwallader, you get the impression he's a designer of the people. No funny business, but rather a sensical approach to our buying habits and the evolving landscape of contemporary fashion. ​"Today, the lights turned on at the [digital] fashion show and the entire world saw look one as it happened," he says. ​"There's something that happens the first time someone sees something – it's called seduction. If seduction happens, they want to be your client."

Perhaps the most alluring aspect of Cadwallader's Mugler is his commitment to designing garments that respond to your body, not against it. He mentions diversity in body shapes and sizes, that ​"everyone's different", and having a particular appreciation for clothes that accentuate, complement and work with you. His obsession with sports and technology is informed in his designs, finding the most up-to-date fabrics and applications to play around with. This season, notably, Cadwallader used a stretch illusion tool. Using very fine nylon yarn, it creates an incredibly stretchy mesh that sits flat against the wearer's skin. It's also near enough invisible, creating the optical illusions seen in the film, highlighting body parts in nude as outer parts disappear into the stark black background.
And there's embroidery, too, but not in the most conventional of ways. They're all stretch-based – again, giving off an illusion. Rather than sewing on individual stones which, in the process, blocks the elasticity of the garment, Cadwallader worked with hotfix. ​"The crystals are so tiny, but now they stay stretchy even though they're really packed together," he explains. ​"They're done in lines that swoop around the body and all match the seams." Rendered by a computer in his Paris design studio, they're then brought to life in Italy, where they're laser positioned onto garments. ​"It was very fun."
This collection in particular presents Cadawallader's modernised vision for Mugler, that sexuality needn't be in your face. It can be found elsewhere, in places you might not have considered. The SS21 collection is a prime example, highlighting parts of the body through sensuality, merged with strength and resilience. ​"There are different ways of drawing attention to different parts of the body," he says. ​"Each season, it's about focussing on different parts to find the beauty and power. I try to keep it sensual, not overtly sexual."

More like this