Every­thing going down at New York Fashion Week SS20

VFILES, Helmut Lang, Sies Marjam, Maryam Nassir Zadeh, Vaquera, Eckhaus Latta...
DION LEE SS20

Dion Lee had the sexiest shoes at all of NYFW, heels that were balanced on a lithe, Juul-looking chunk; groin high boots that clipped in to waist training harnesses; square-toed sandals for the men. For SS20, Lee went full throttle unisex, serving up plenty of sleek options for your next jaunt. One standout look was a red tank top and billowing pants made out of bandana paisley print – yeehaw!
Where was the show?
On the roof of the New Design High School in New York's Lower East Side.
Who was there?
Boy Erased director Joel Edgerton.
What did it look like?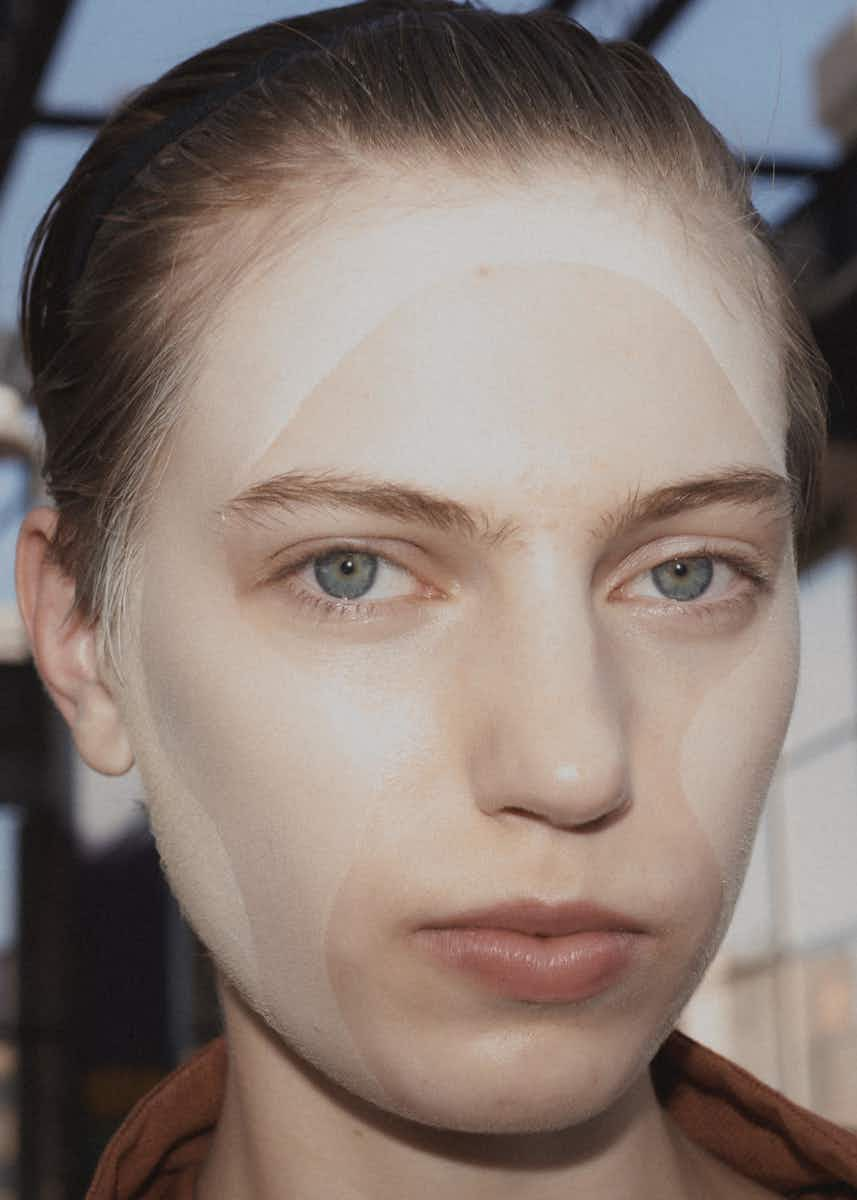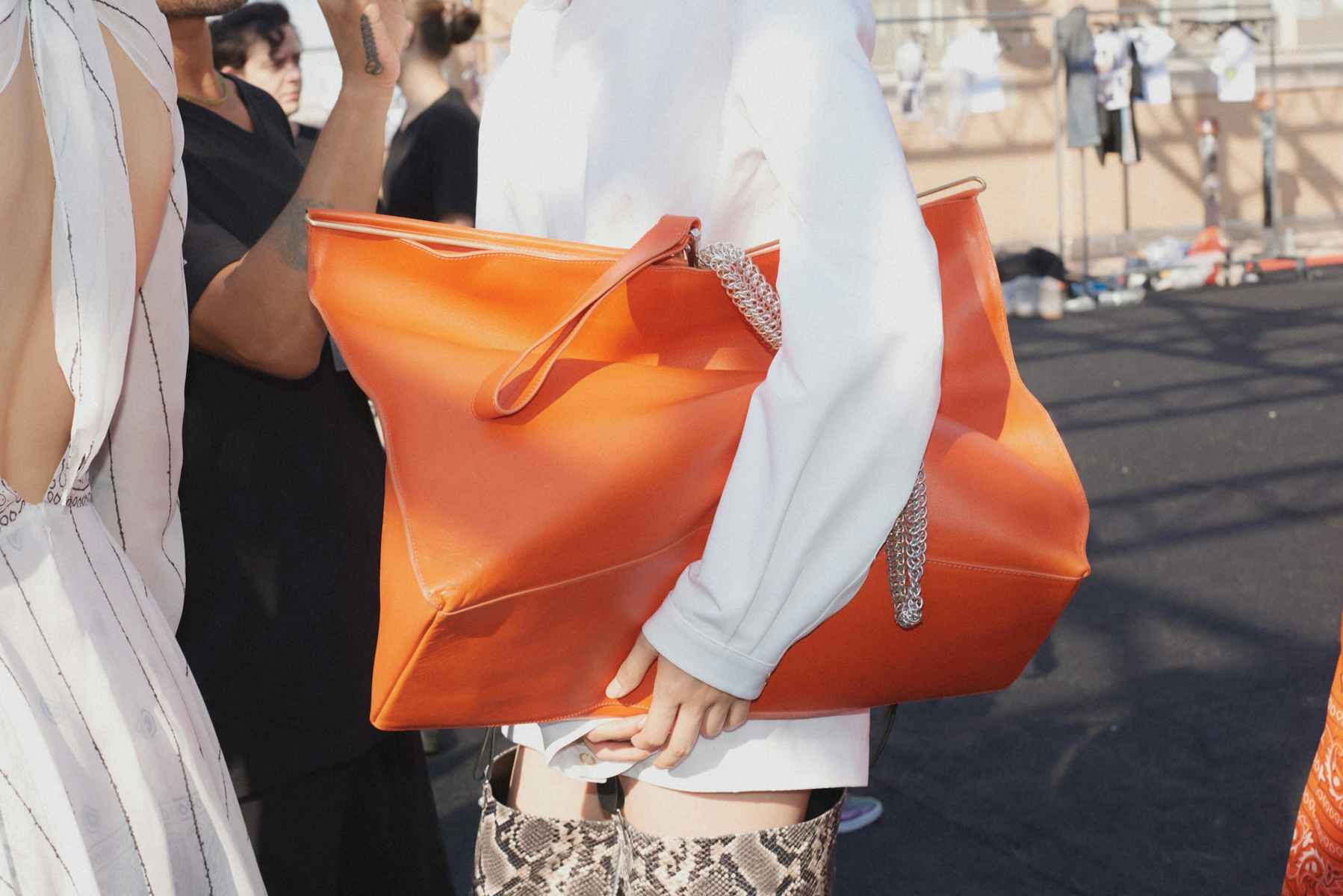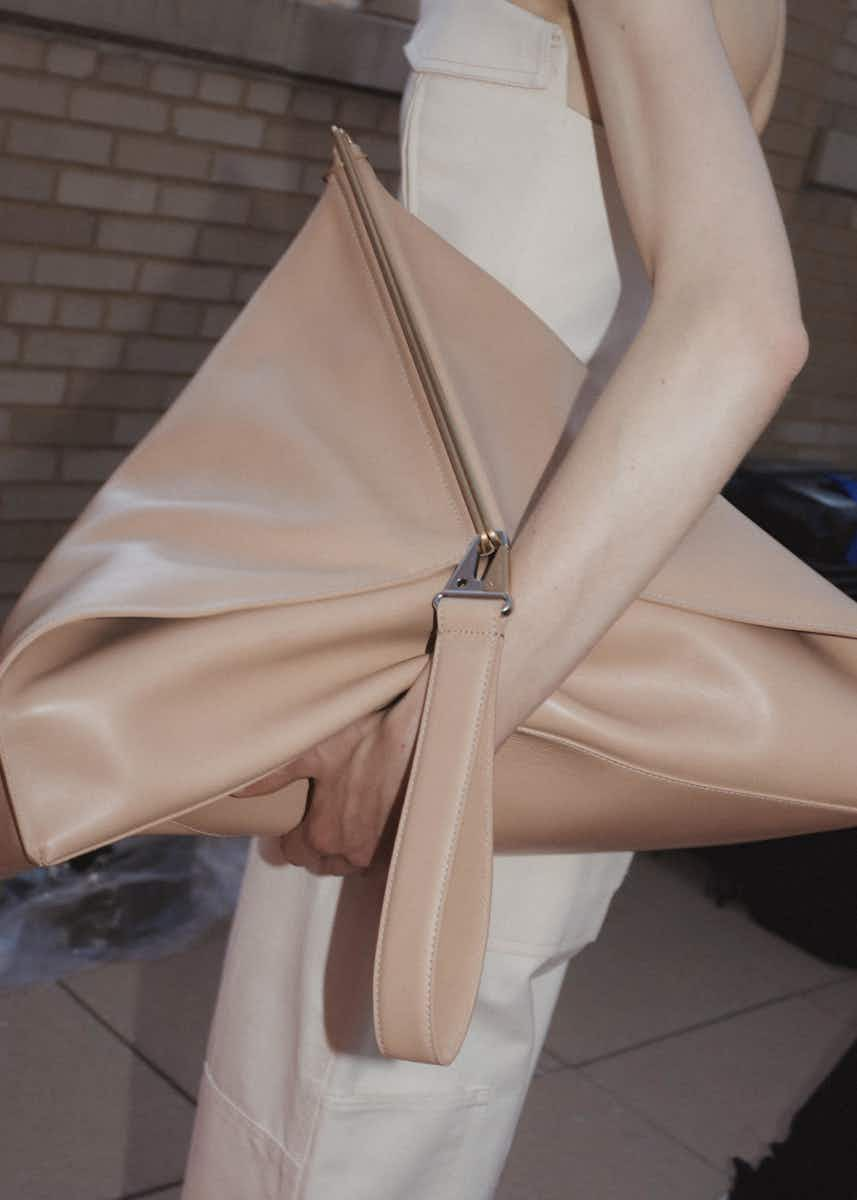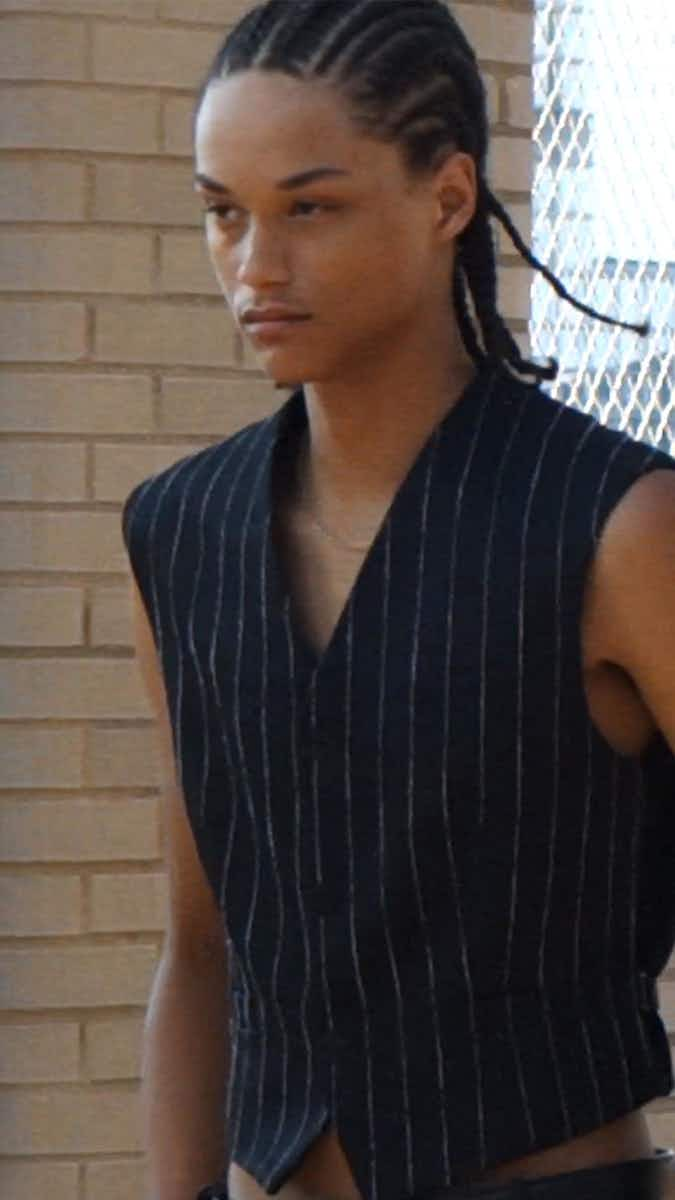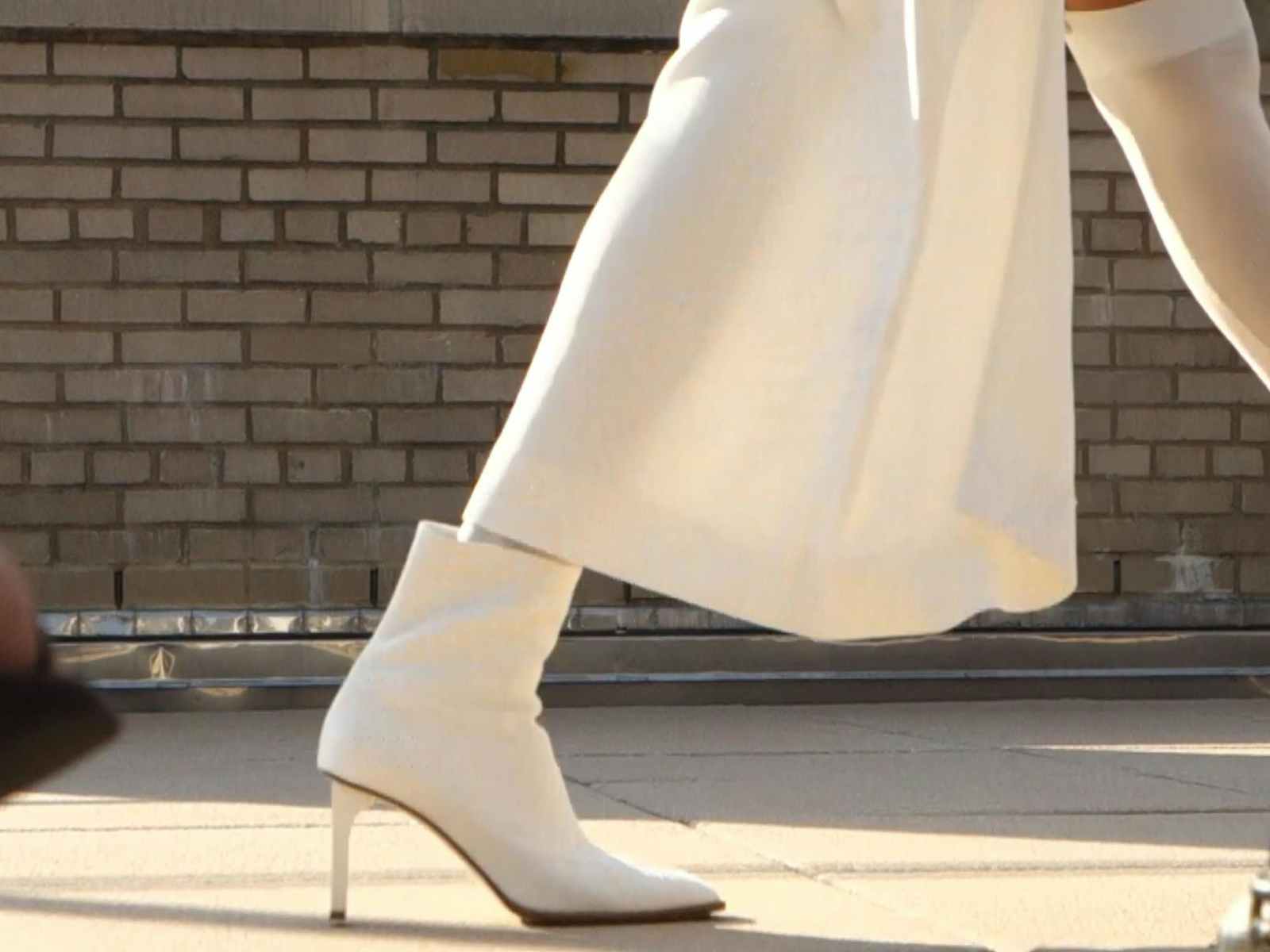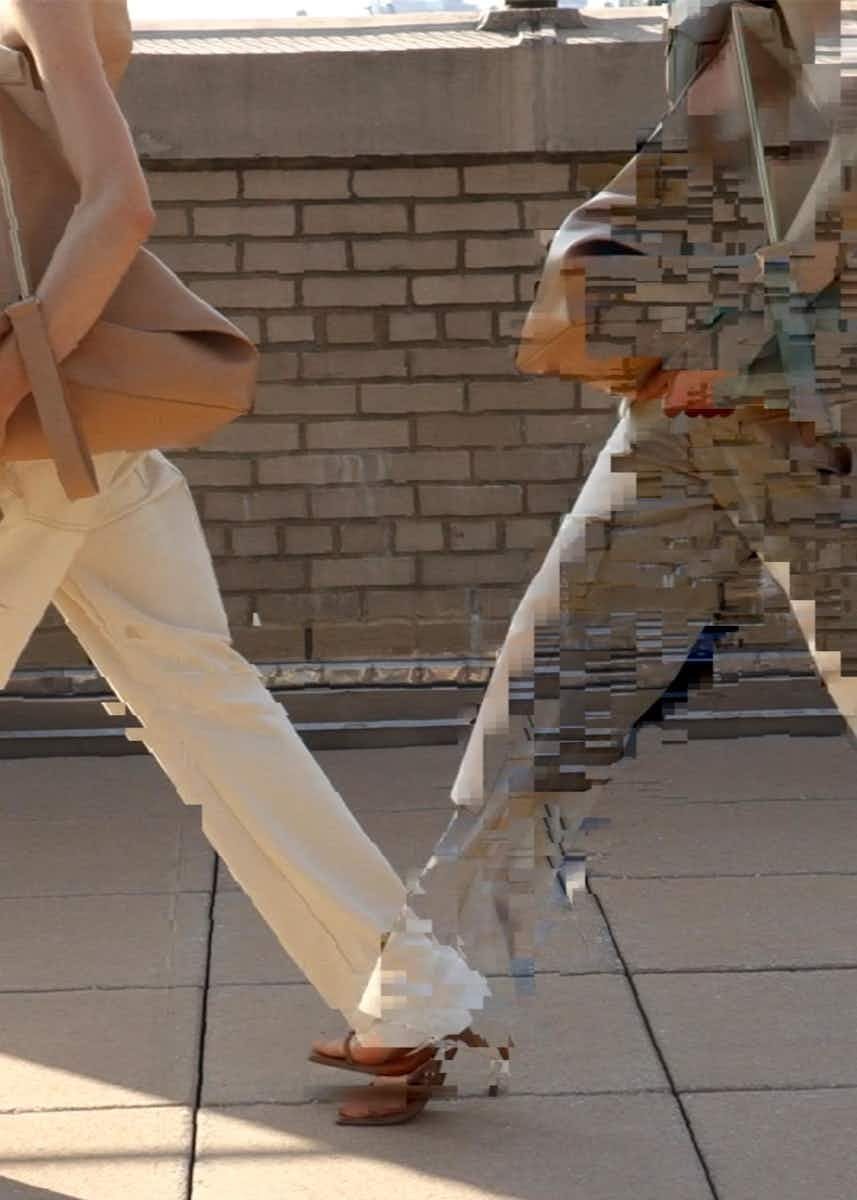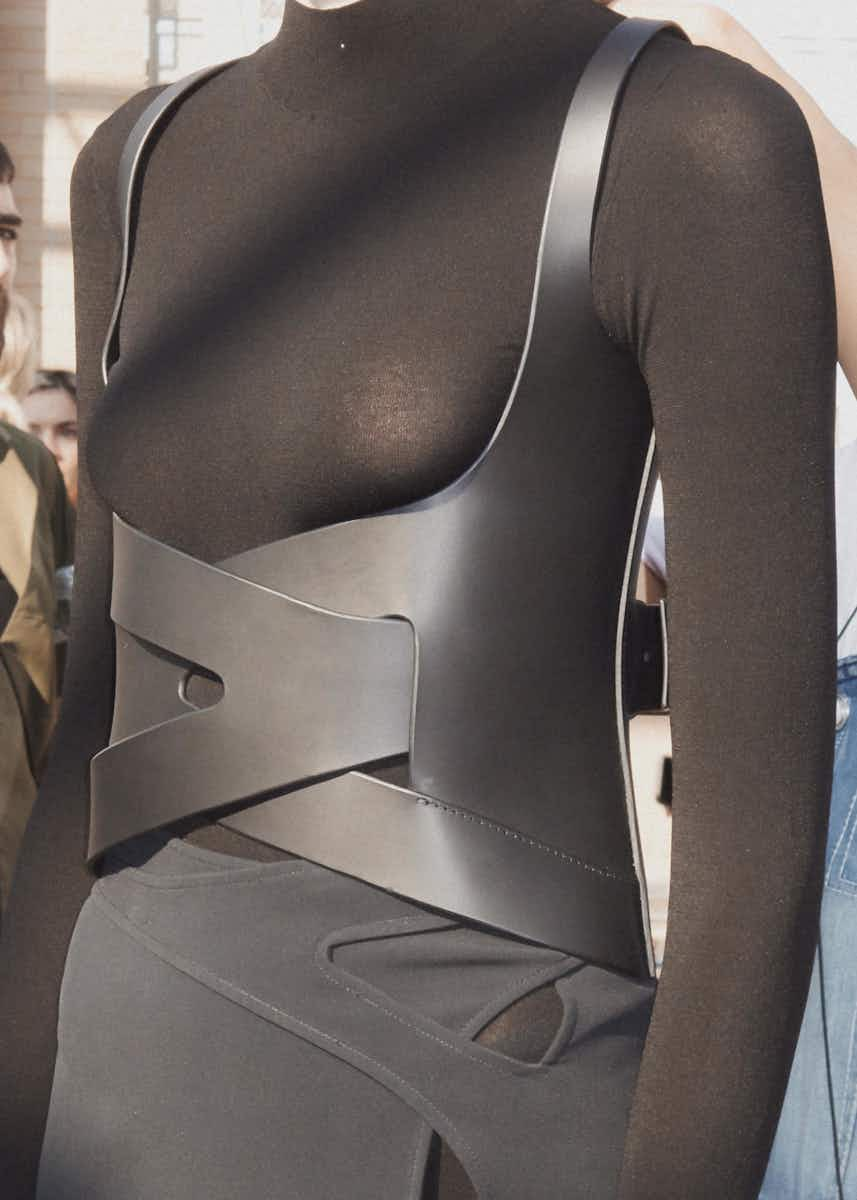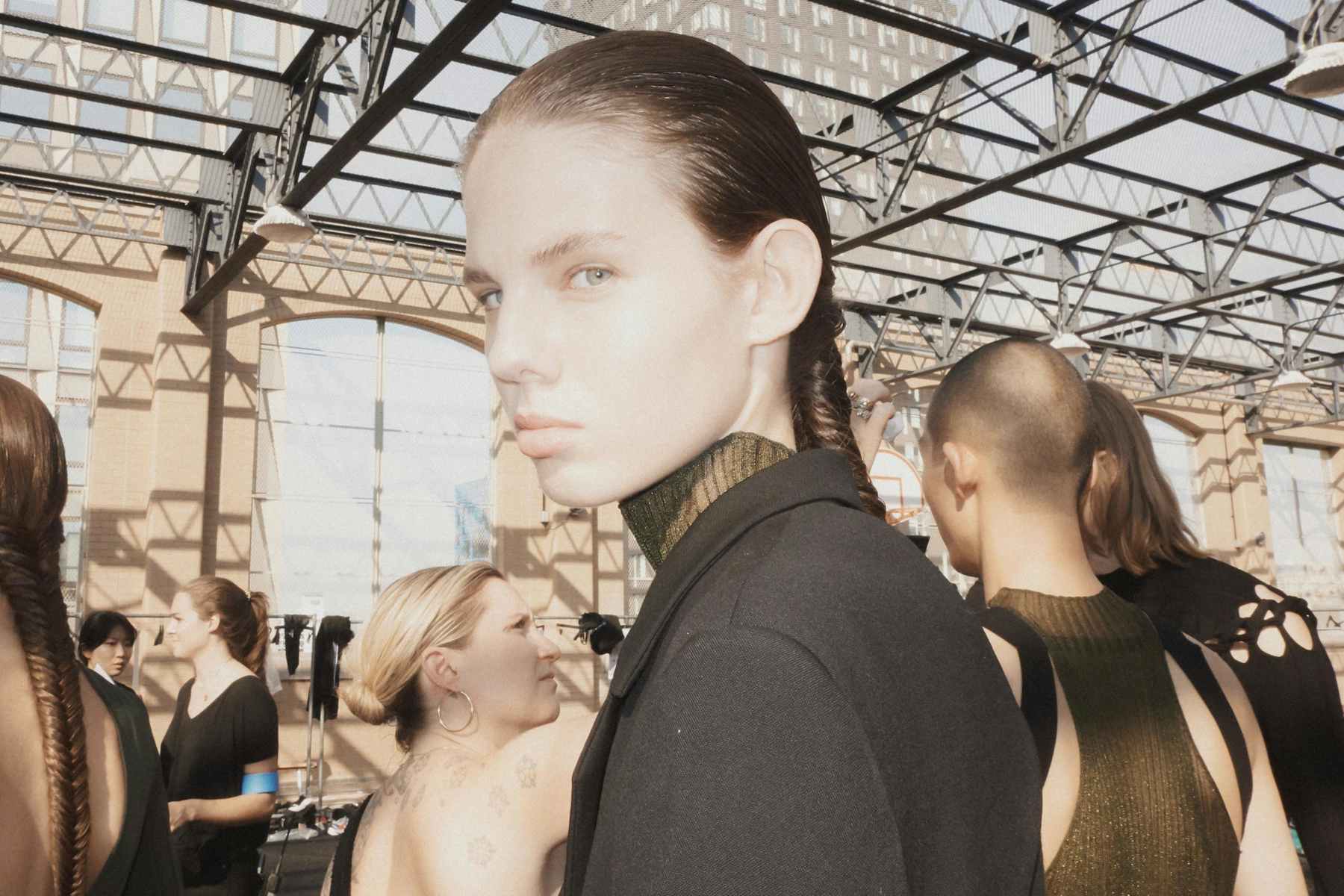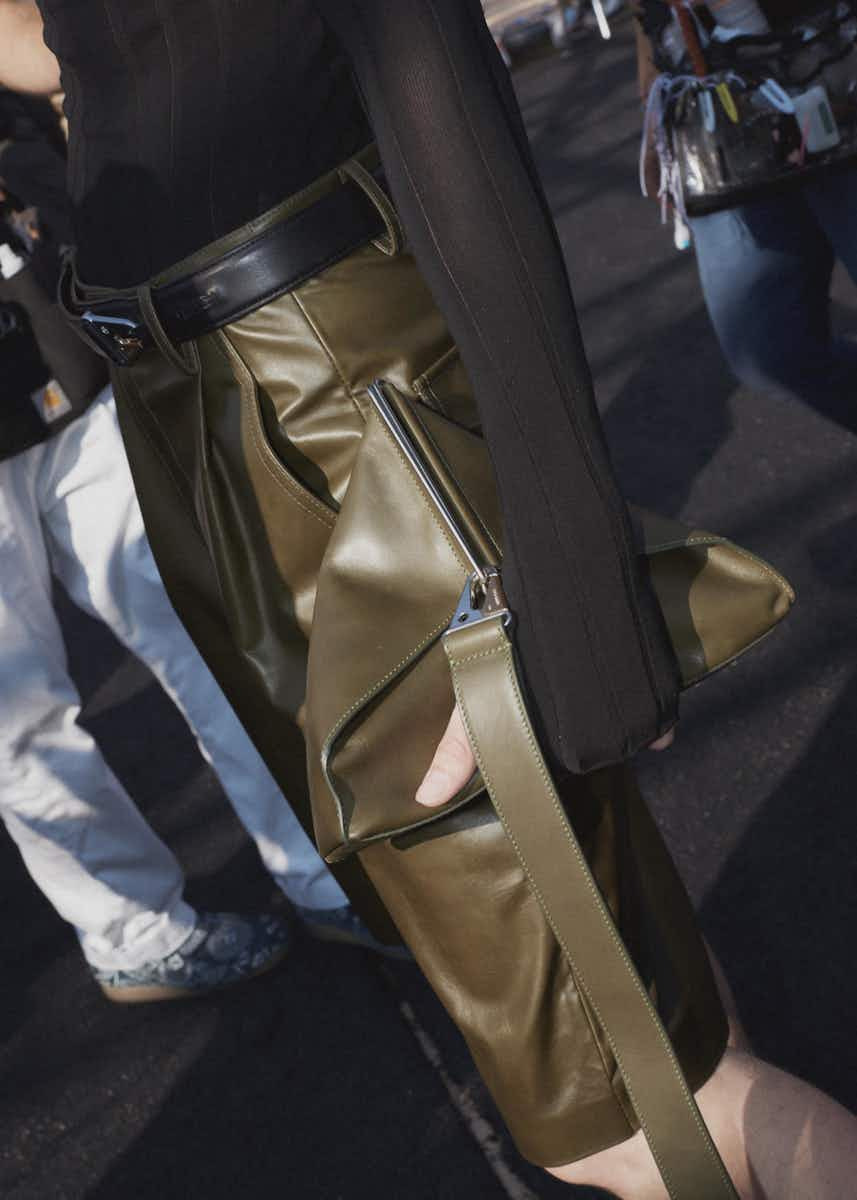 Lazaro Hernandez and Jack McCollough have reinvented the Sigourney Weaver-era Working Girl for 2020. This latest collection, only their second back in New York since returning from their slot in the Paris fashion schedule, admittedly took inspiration from the women in their own office. Models wore simultaneously structured but buttery-looking power suits, their hair pulled back in equine-bound ponytails.
What did it sound like?
Tiana's First True Love and Lesley Gore's You Don't Own Me pretty much said it all.

Listen now:

Proenza Schouler SS20 soundtrack
Who was there?
Hunter Schafer, Hari Nef, Anna Wintour, and Karen Elson.
ECKHAUS LATTA SS20
The first four looks down the runway at Eckhaus Latta took guests a bit by surprise. Gone was the idiosyncratic grunge of previous seasons, where separates slung from the body. In their place: sporty lace paneling cut into structured shapes. The clothes were a palate cleanser, prepping the audience for a show that dripped with confidence. Perhaps their best yet?
Contrast stitching was hyperbolic and paired with frills (a first for design duo Zoe Latta and Mike Eckhaus), a pair of pants were so high-waisted they resembled a cummerbund, bellbottoms, and sequins made their way into the collection. In between emphasized details, knits inched closer to Missoni in terms of sophistication. Eckhaus Latta hinted towards a trend of a little bit more of everything. Case in point: recently clogs have become less than, unobtrusive and whittled down. Eckhaus Latta brought clogs back to form, bulky and cumbersome like the giant iterations found on the streets of Amsterdam that tourists sit in for pictures. The platform clogs, especially the Smurf blue ones, were all people could talk about post-show.

Where was the show?
I took the D train from Eckhaus Latta's store in the Chinatown Mall and then followed the fashion girls from the Barclay Center to a two-fold warehouse a few blocks away.

Who walked?
May Hong, Hari Nef, Paloma Elsesser, Susan Cianciolo.

What did it sound like?
The thumping repetition of beats fittingly resembled something you'd hear at a warehouse rave, but sounded in direct contrast to the clothes, which pulsated in a range of tones.

Listen now:

Eckhaus Latta SS20 soundtrack
What about the beauty?
Hair was slicked back – a go-to runway option! – but sometimes dyed blue to match the repetition of the hue throughout the collection. Perhaps an ode to the Blue Man Group?
What did it look like?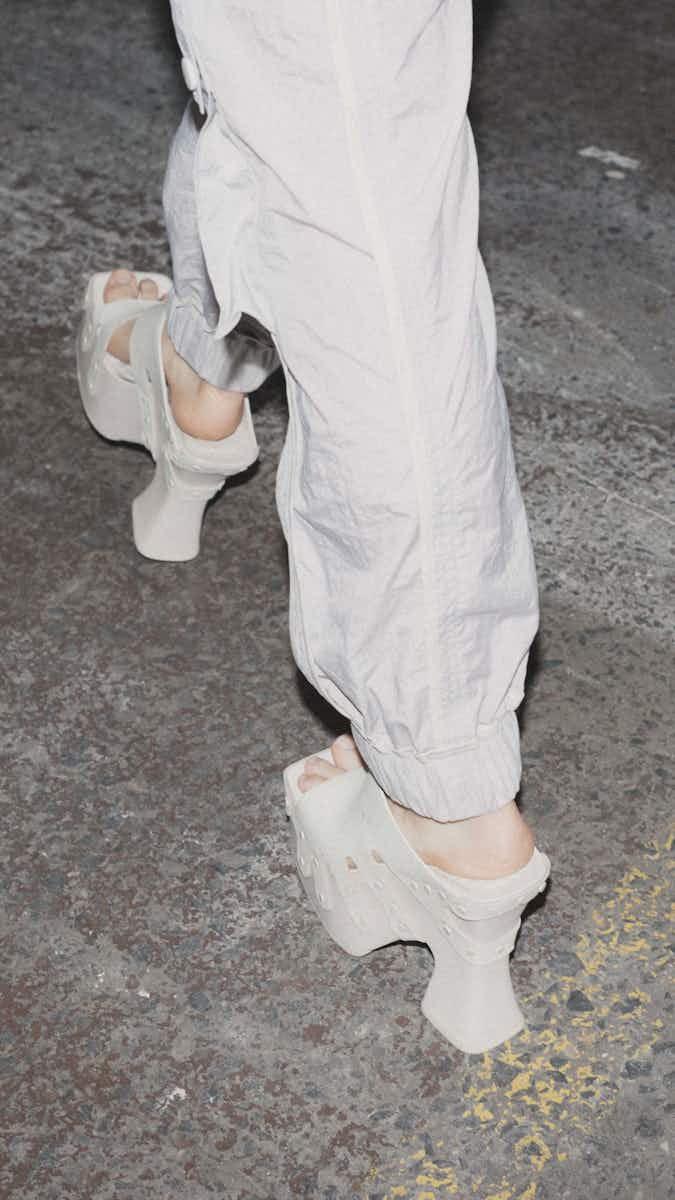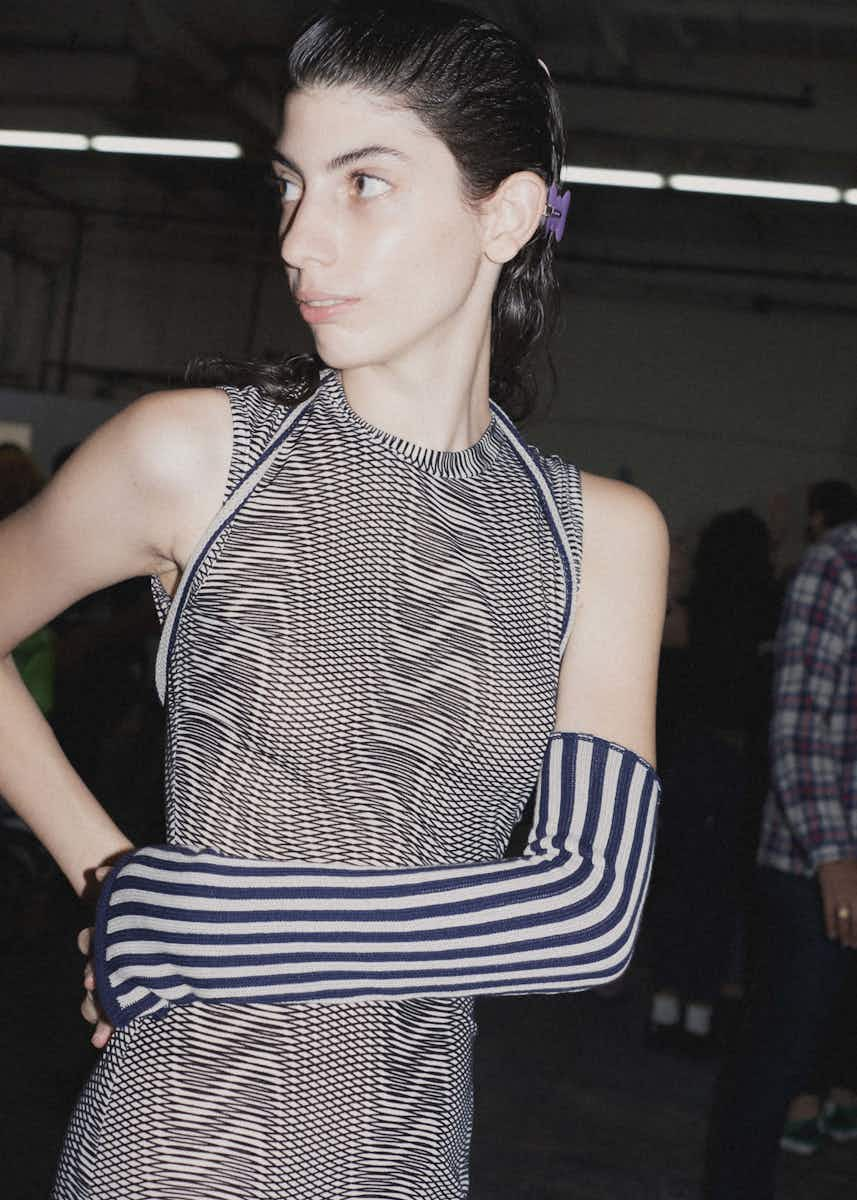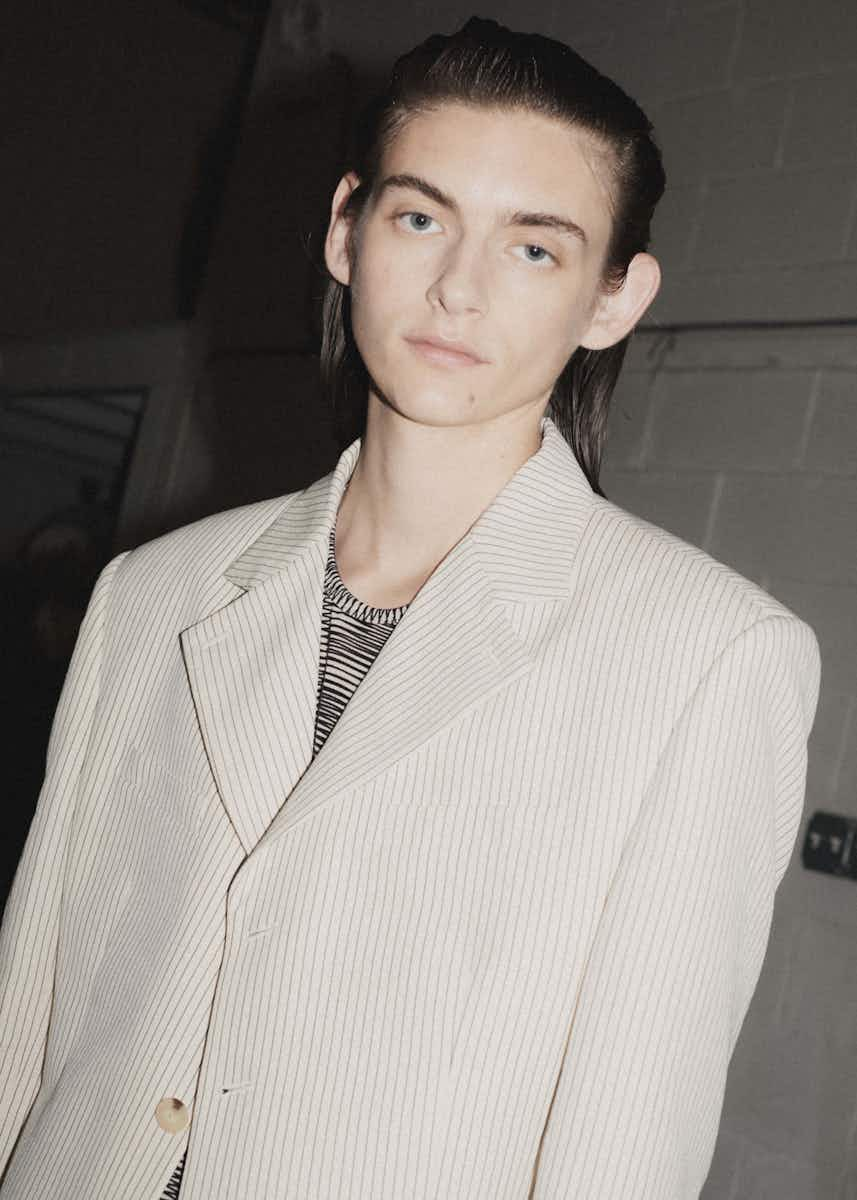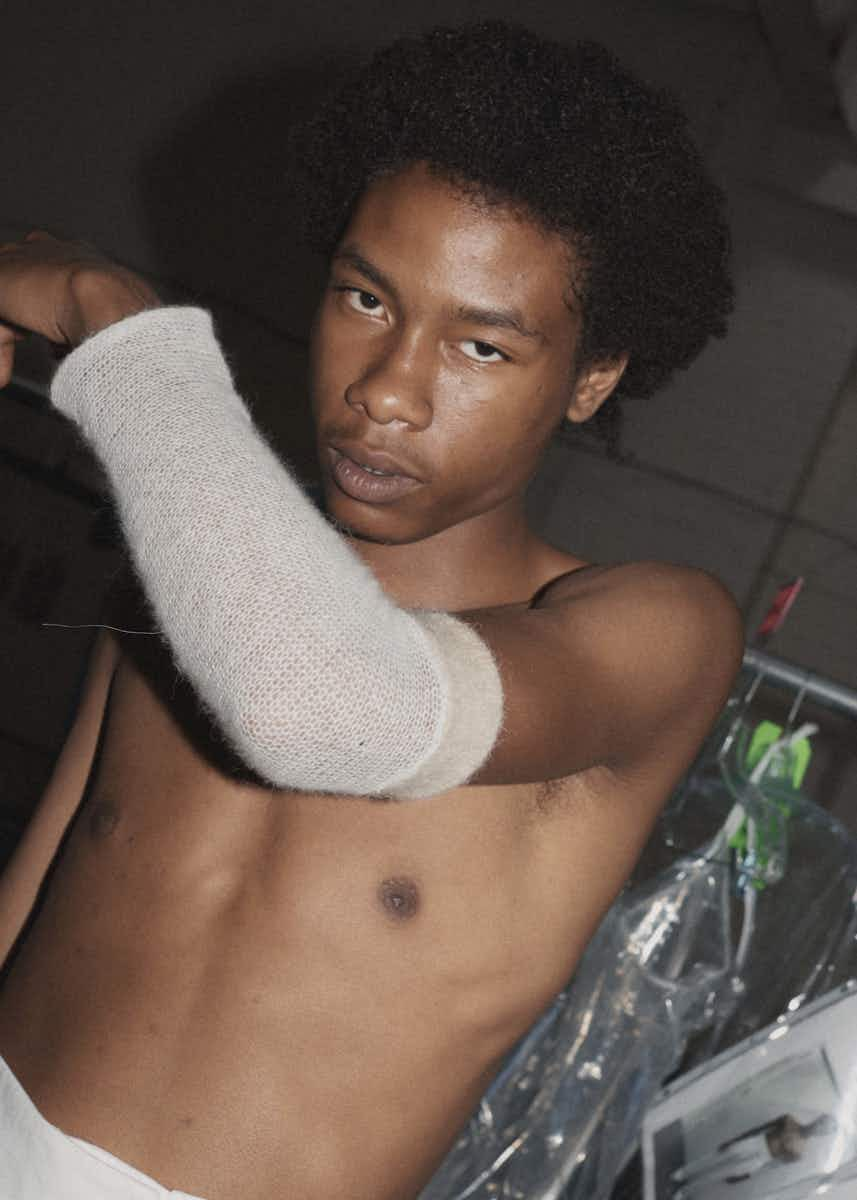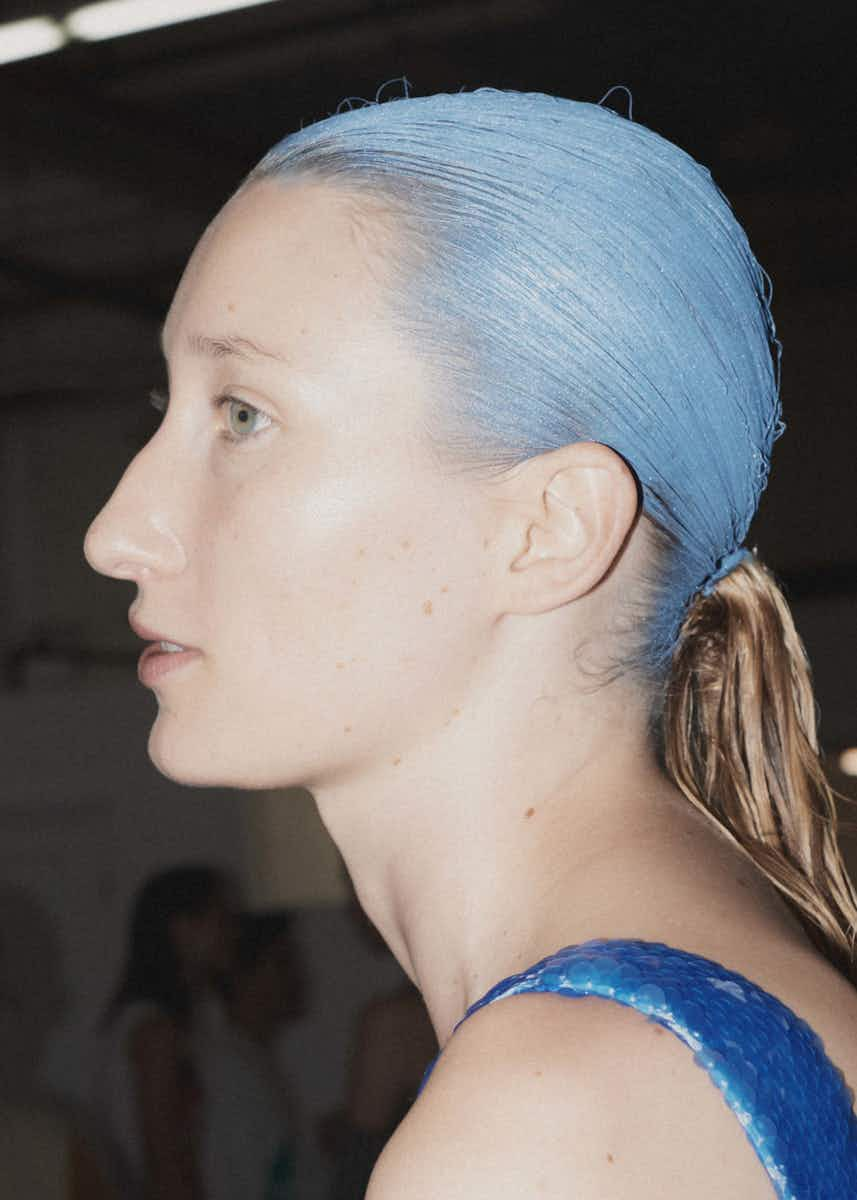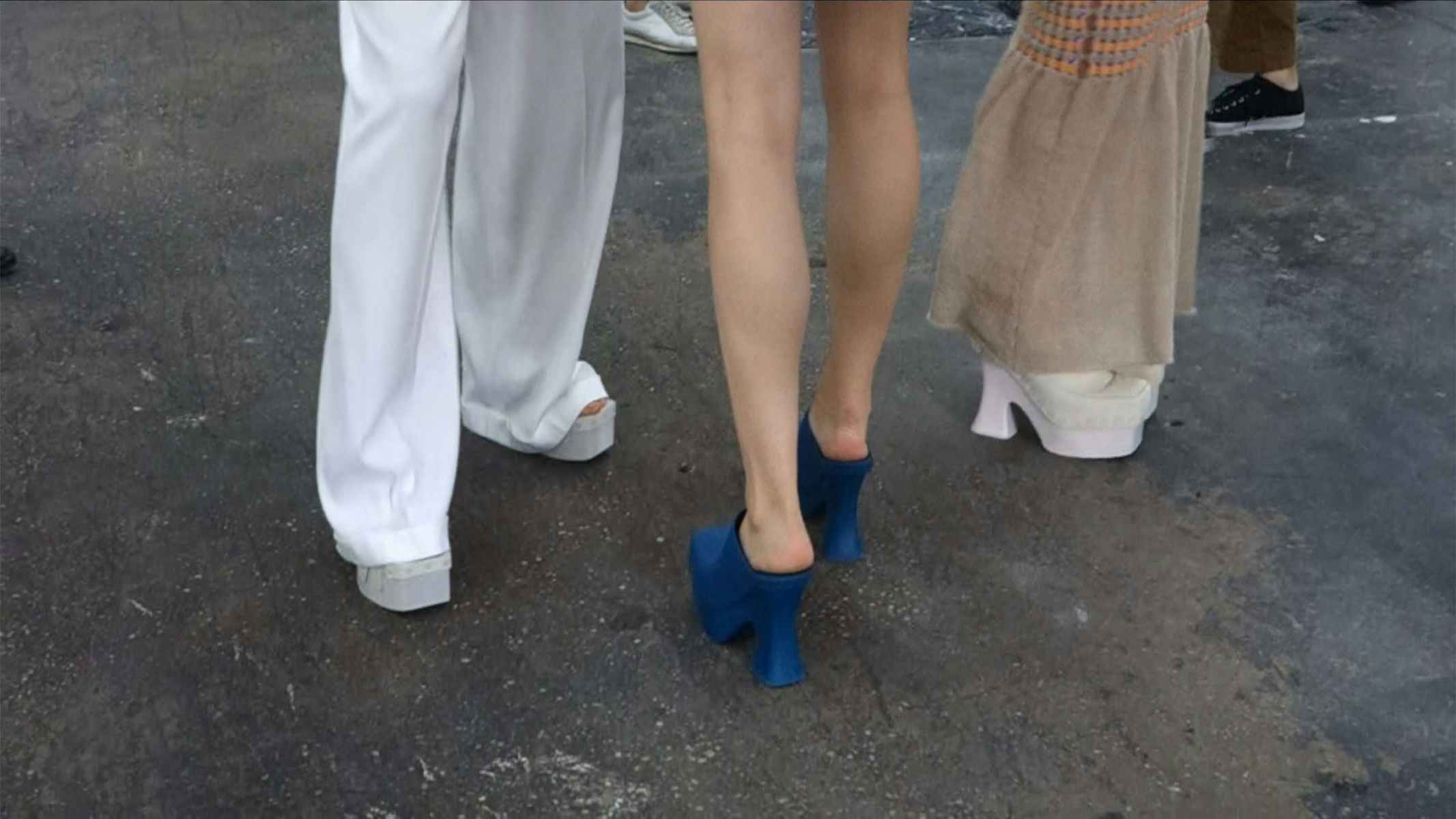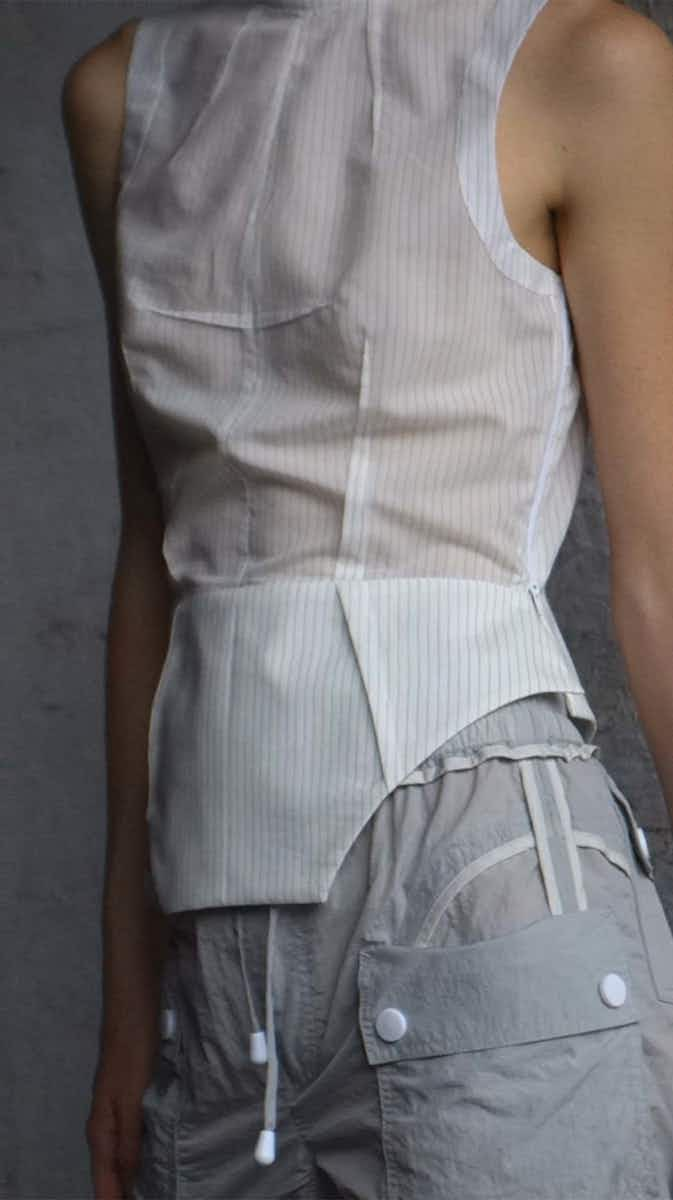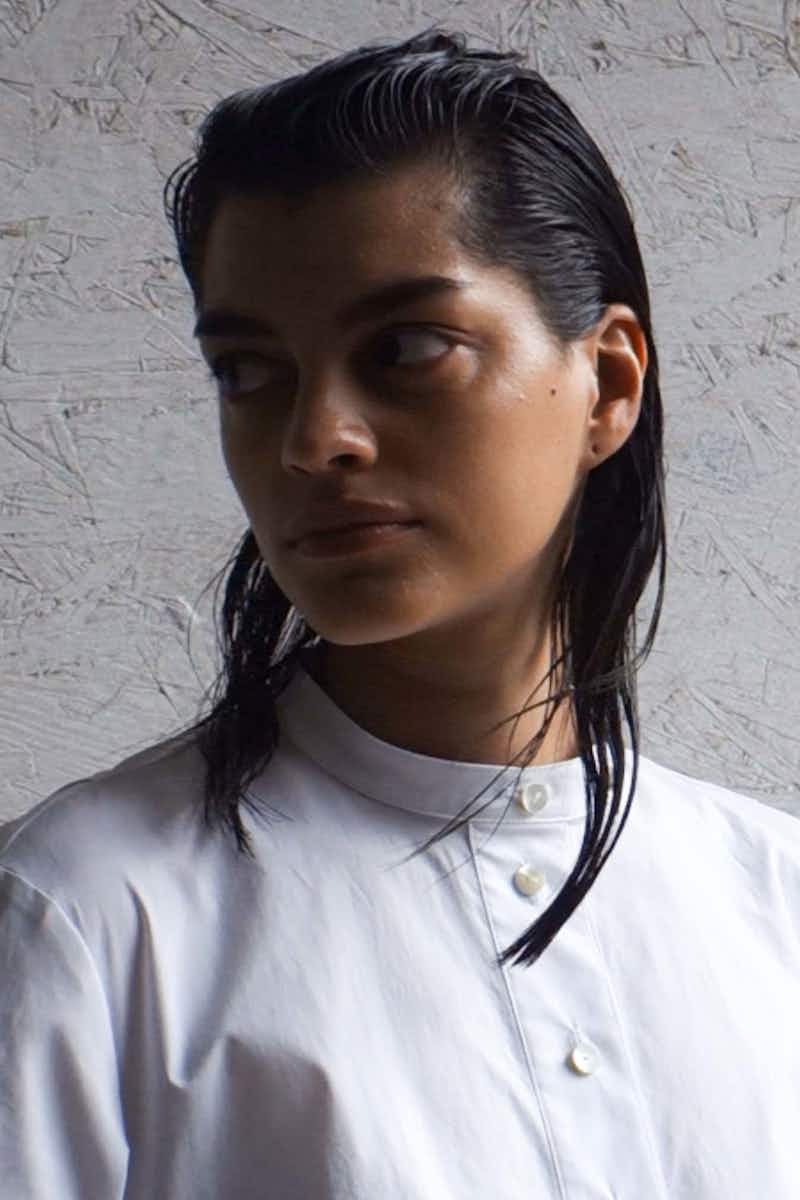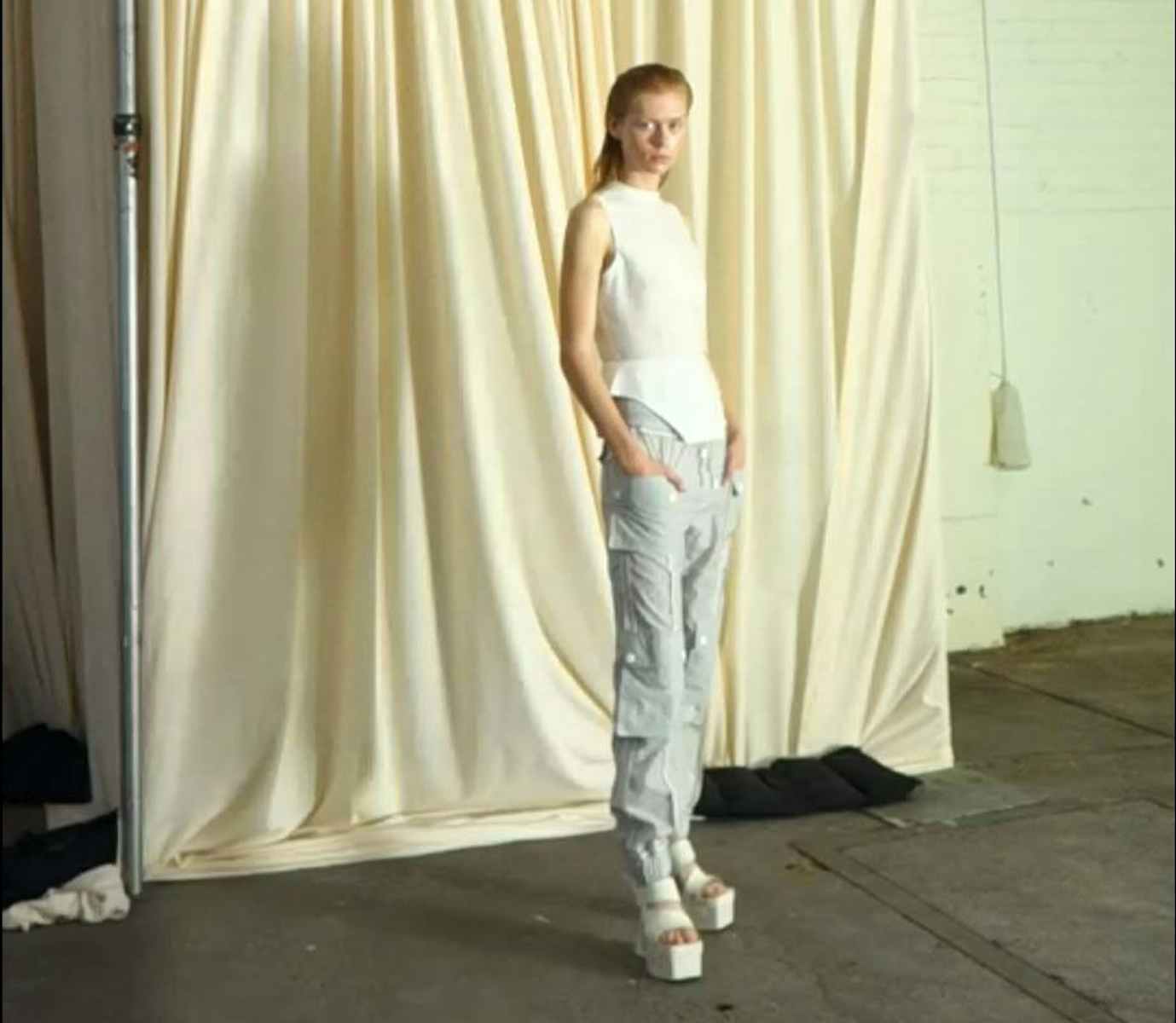 What were people saying about it?
Pop powerhouse Clairo was enamored with the blue clogs.
This season Vaquera's guests were treated to a triple header: Section 8, Creatures of the Wind and CDLM were all on the bill, too. Titled ​"In Loving Memory of New York", Vaquera's SS20 collection was an ode to the ups and downs associated with the Big Apple, playing out as a series of oversized and deconstructed garments fit for both the pavements and the party. Think: a cerise pink ruffled party dress complete with balloon sleeves, cropped denim jackets worn atop of loose fitting denim shirts and an oversized floor-length pearl necklace weighing down the model's neck. Vaquera's romantic take on the mundane will have you falling back in love with New York all over again.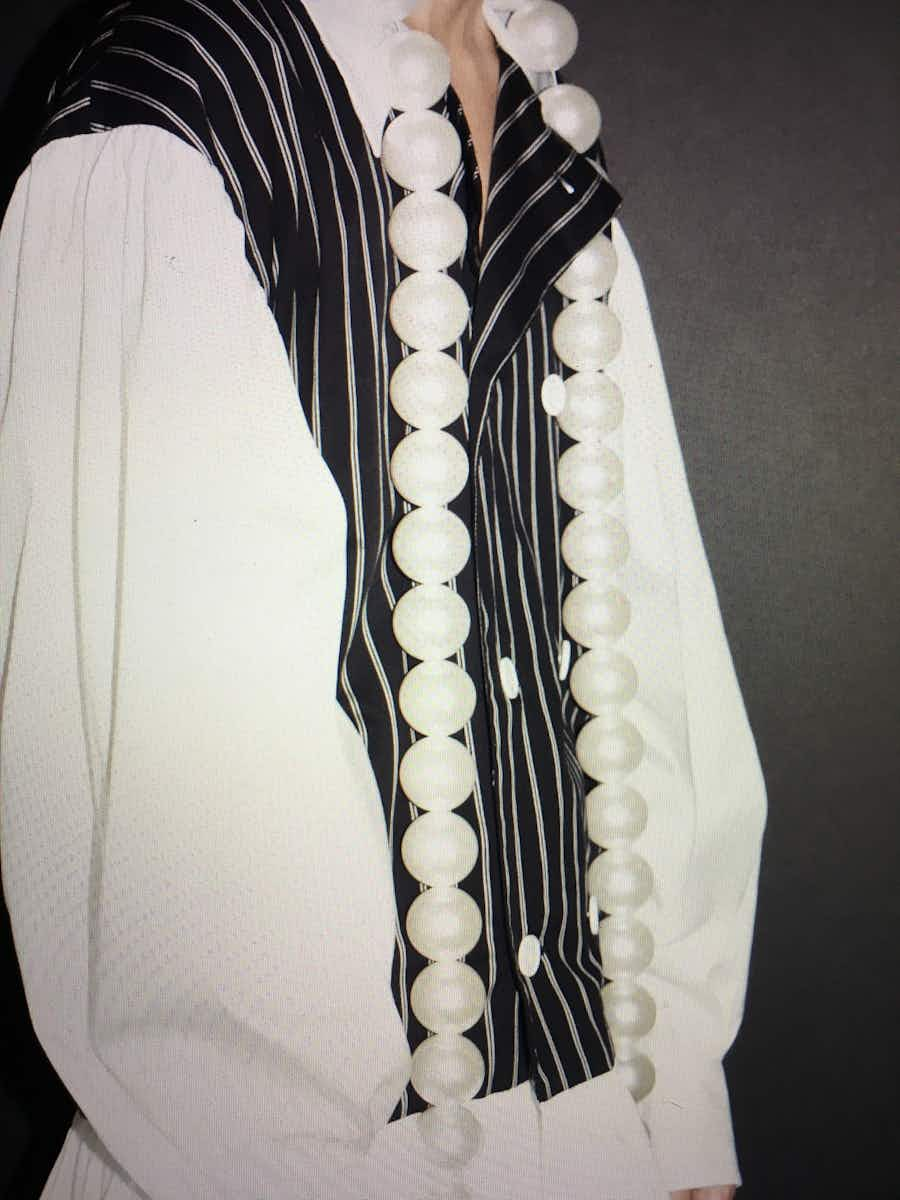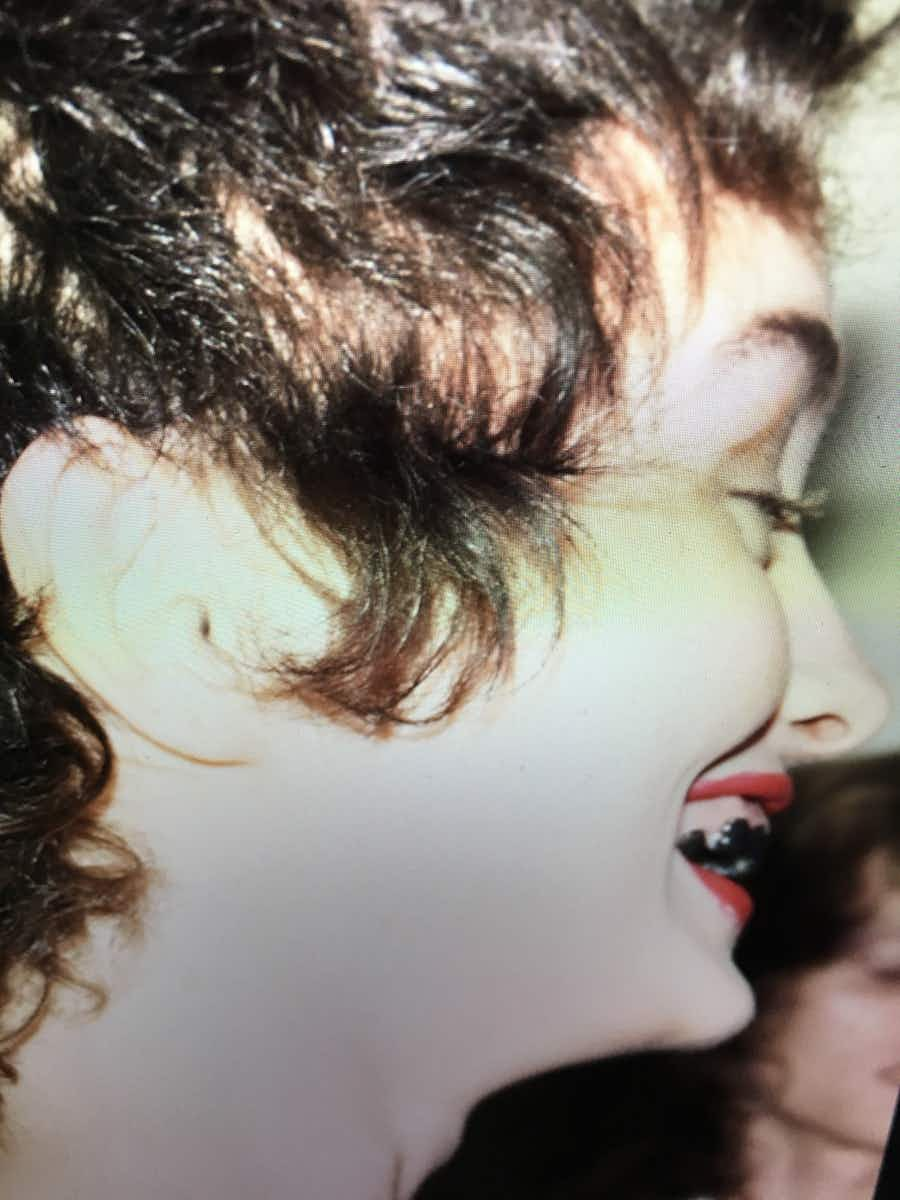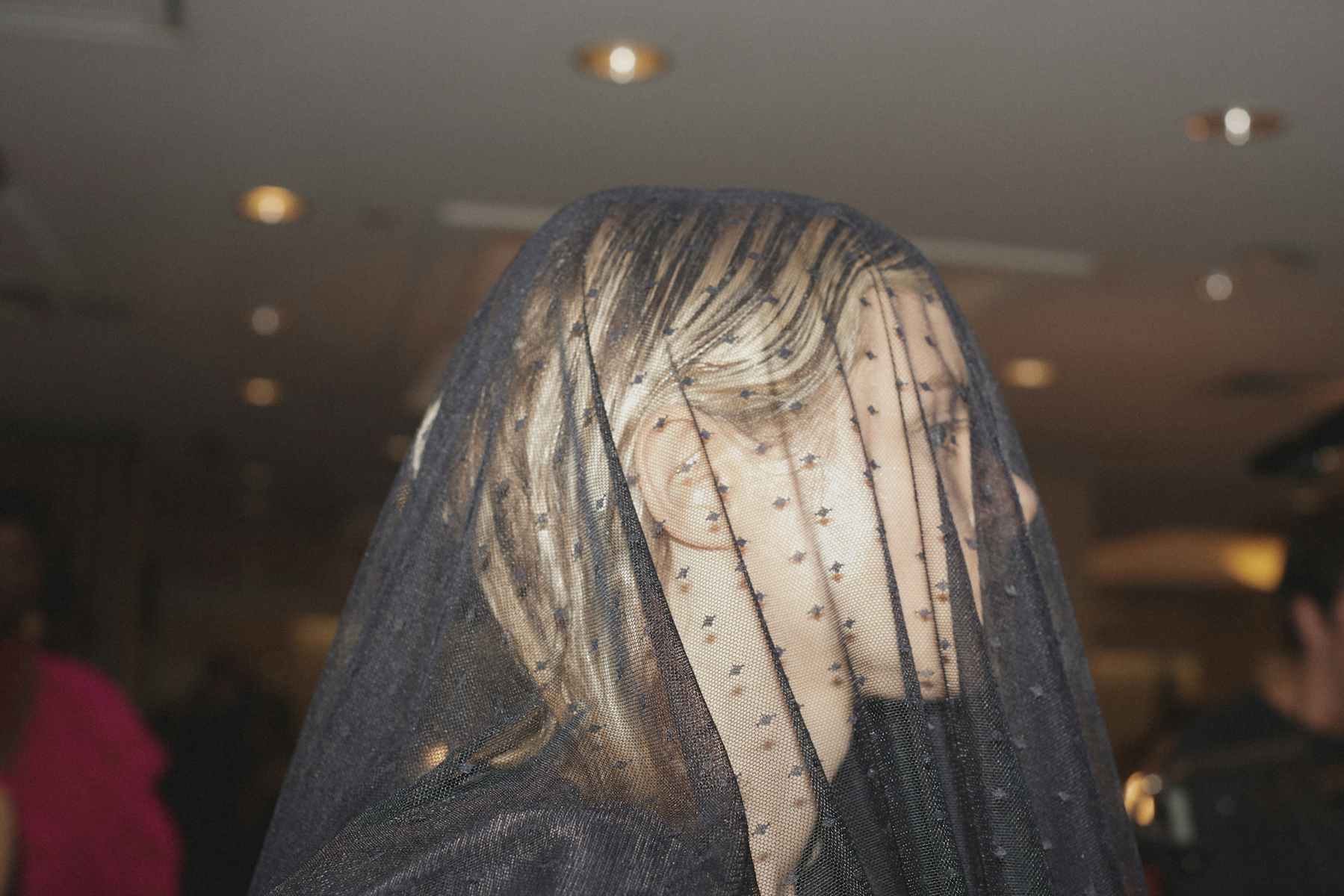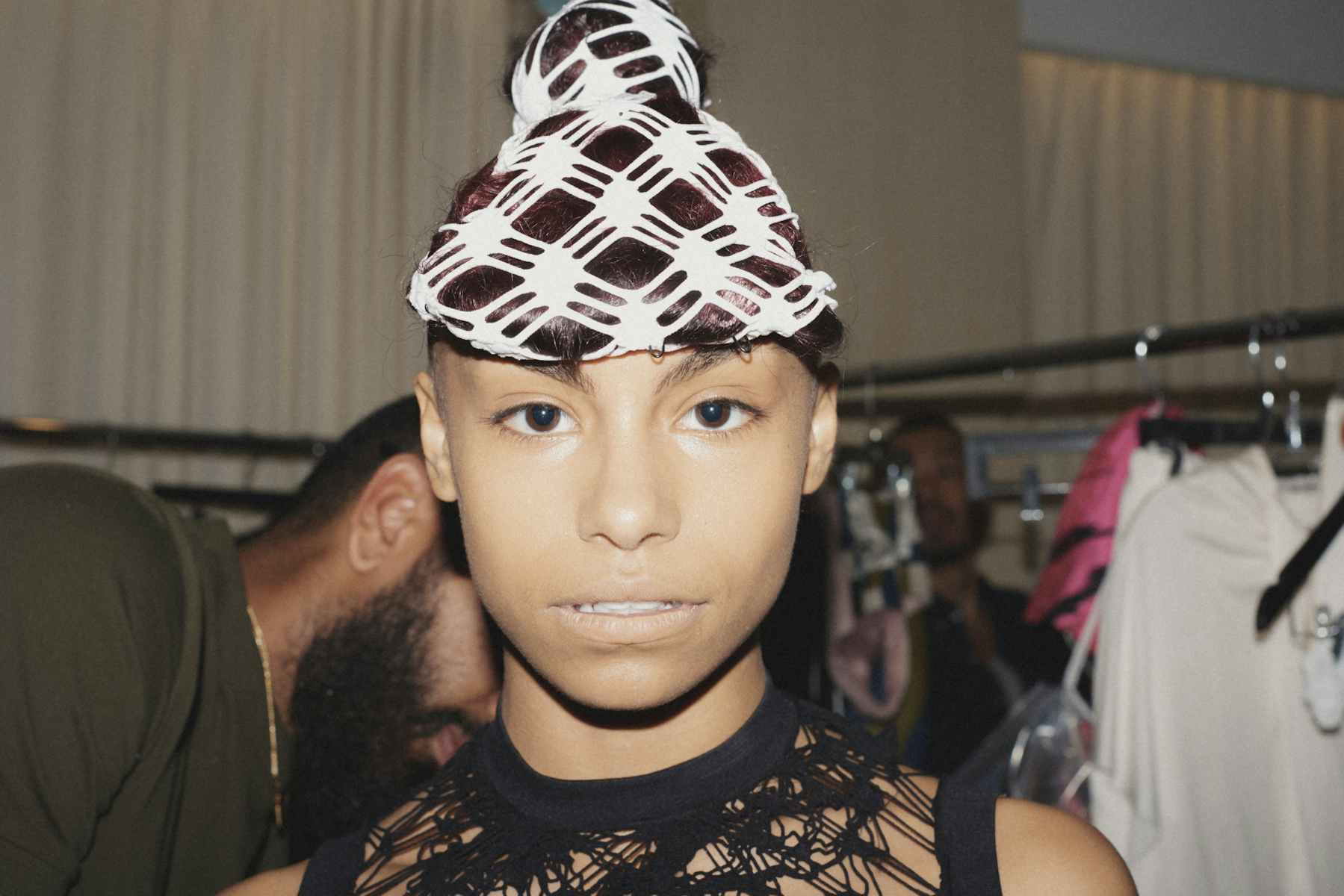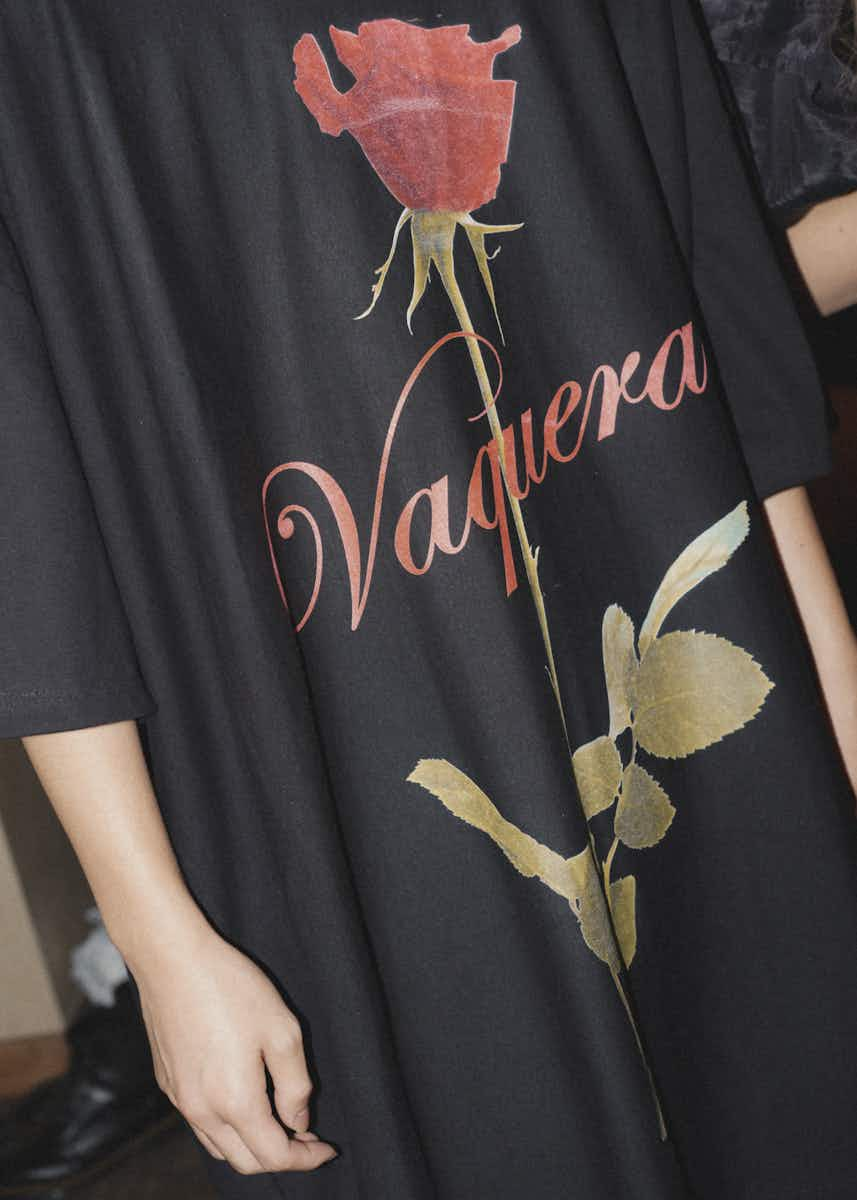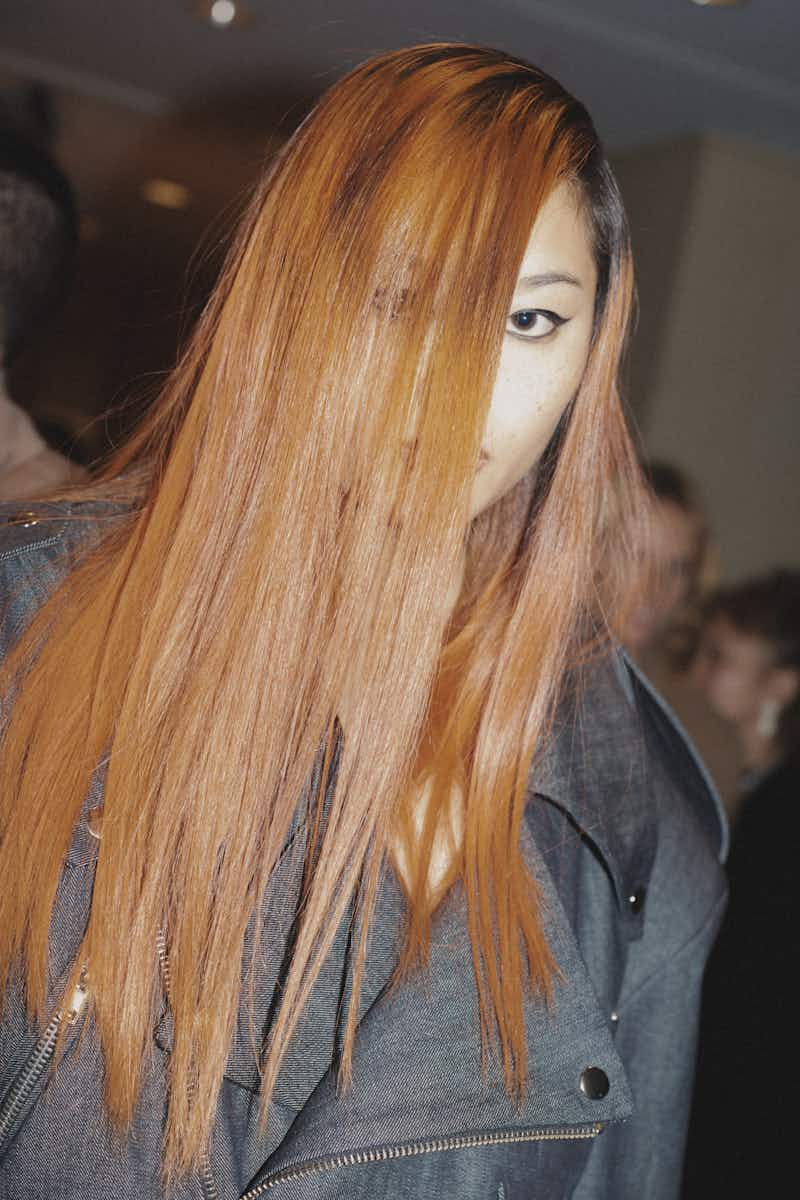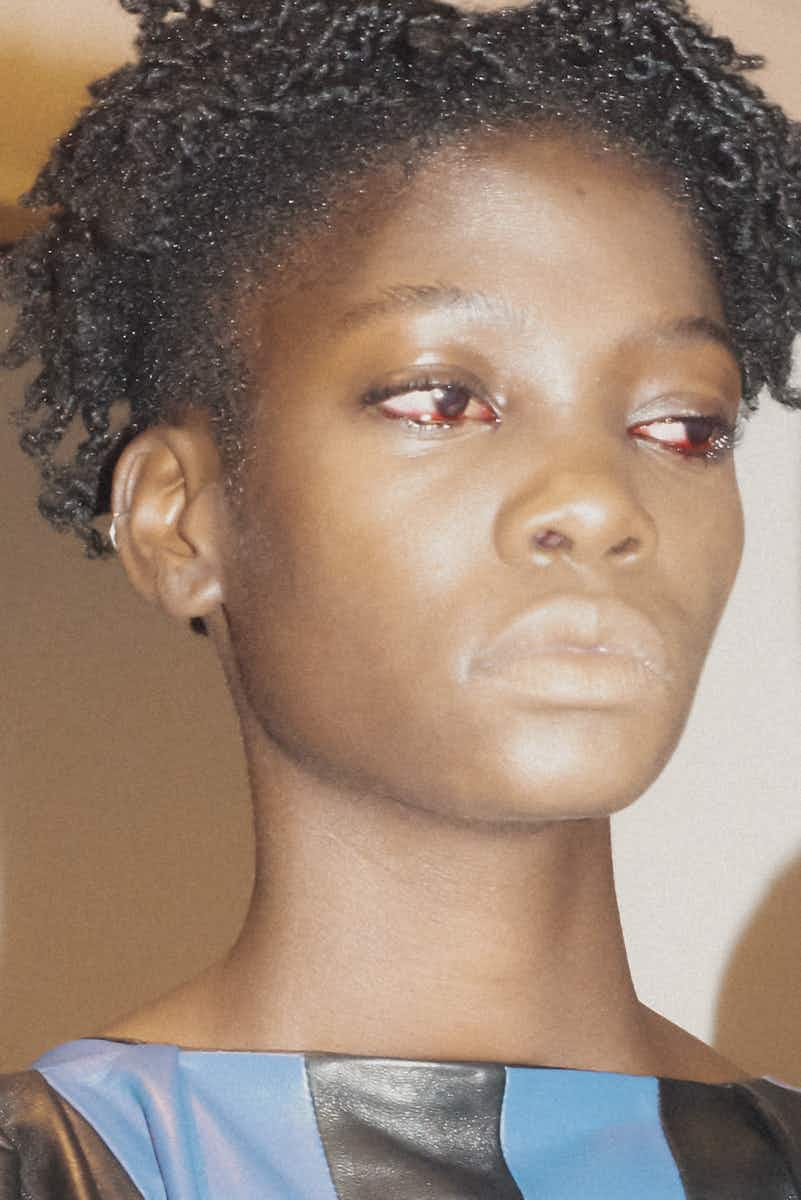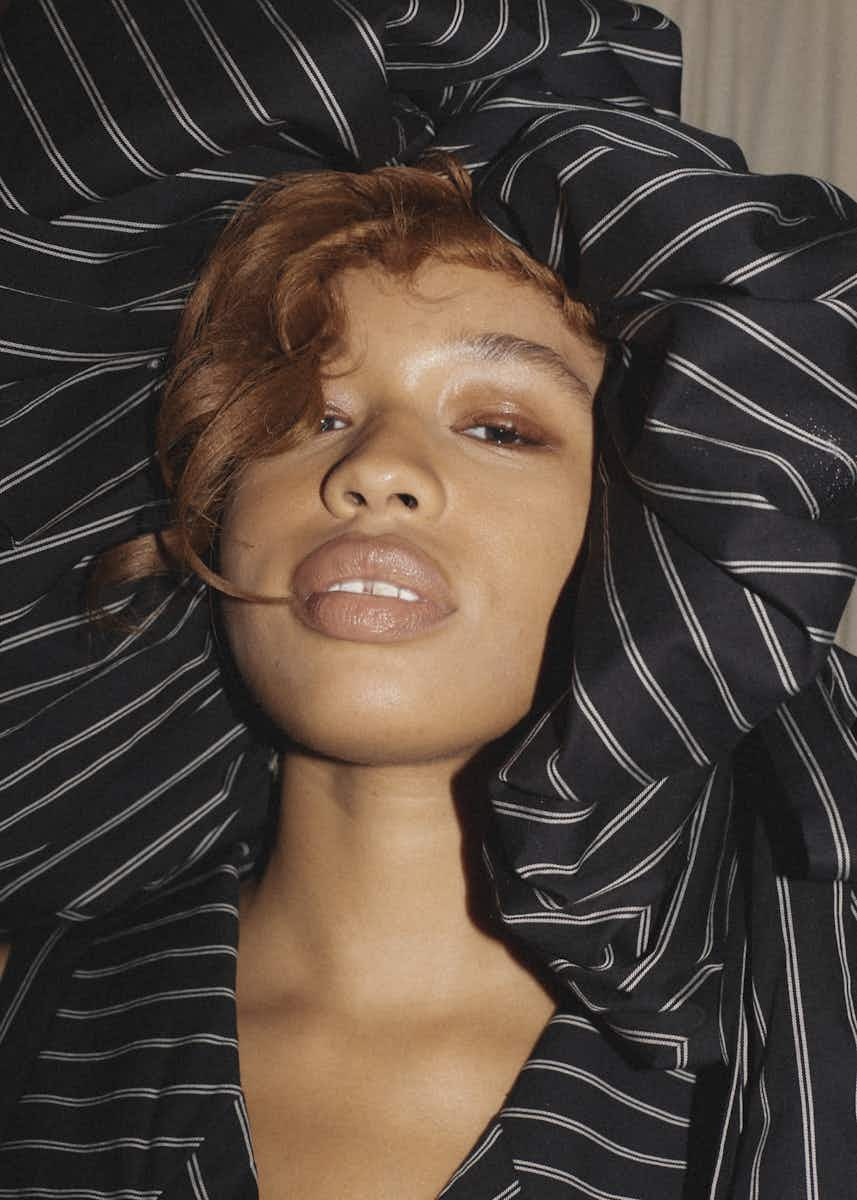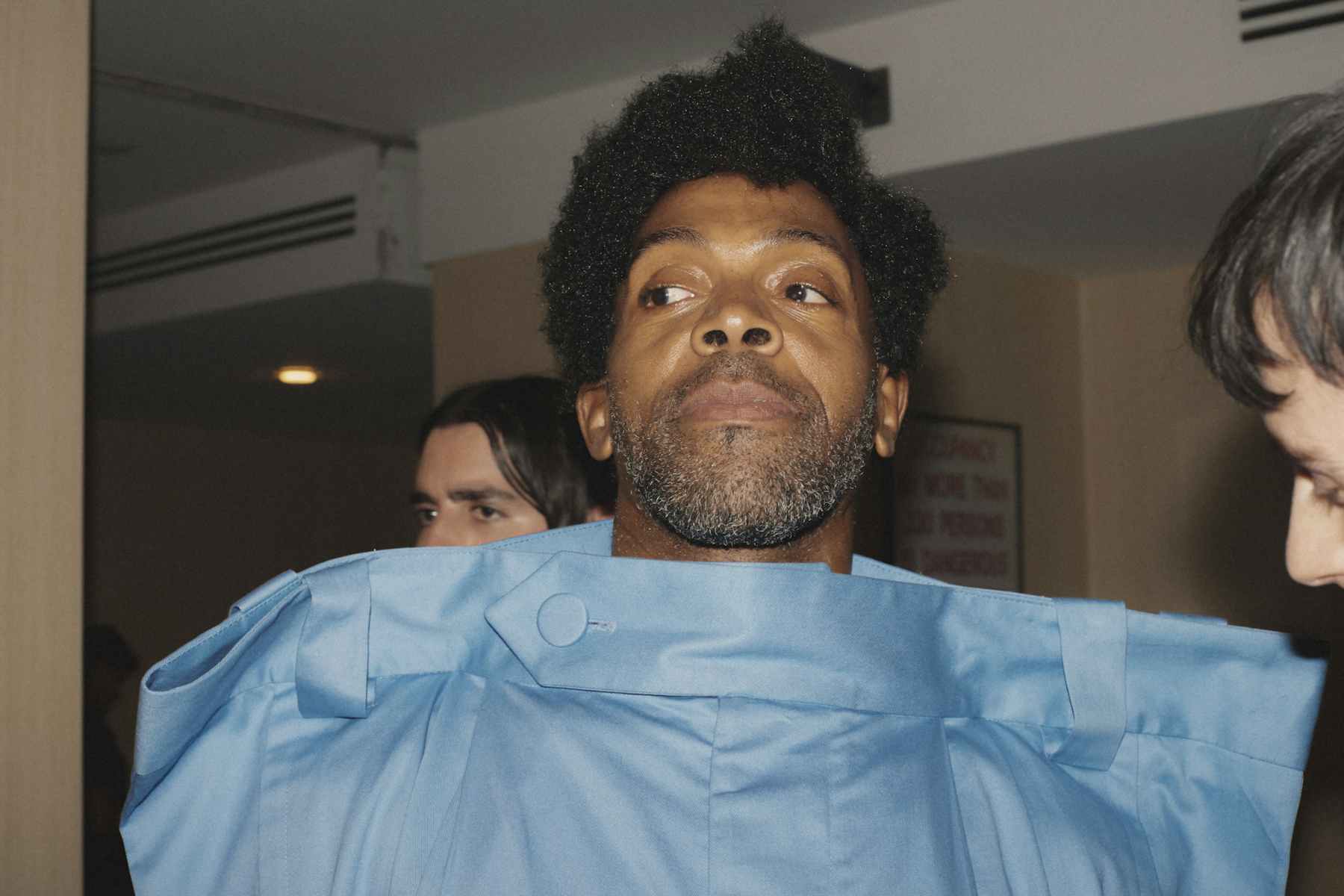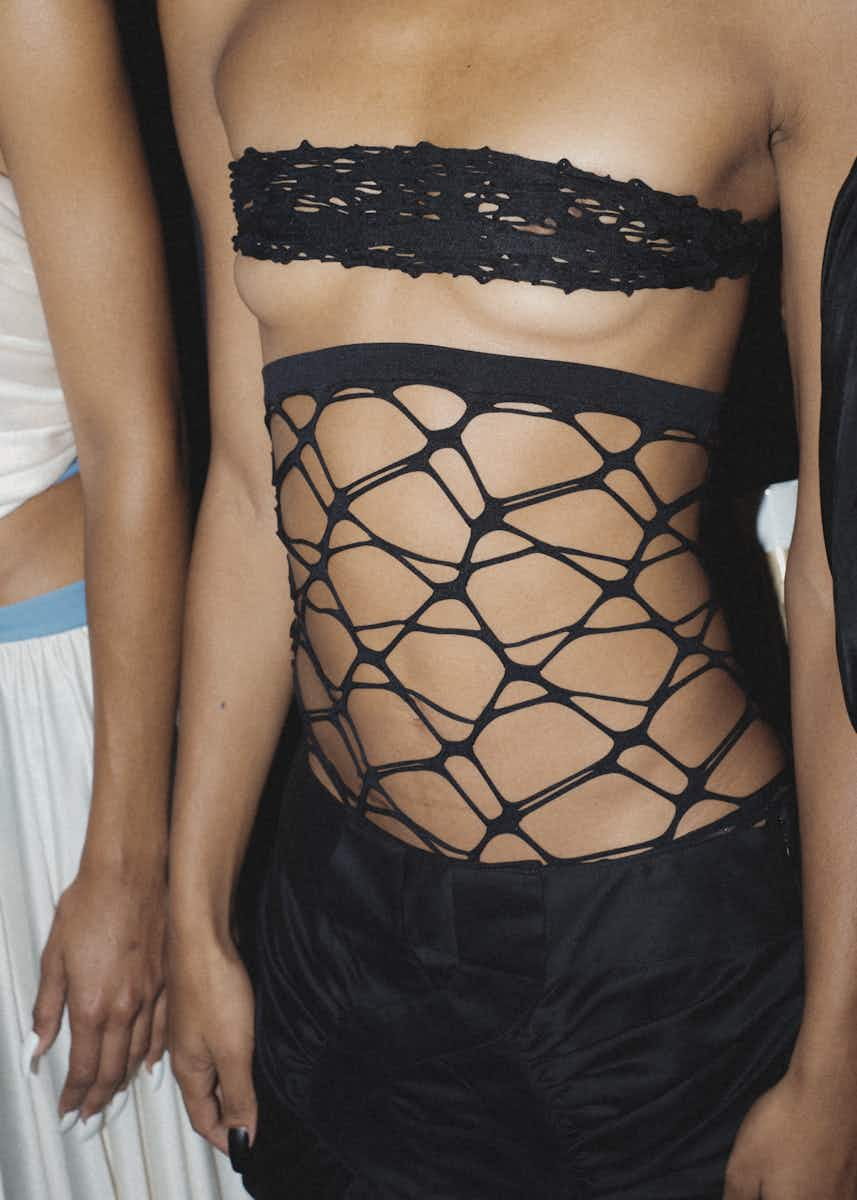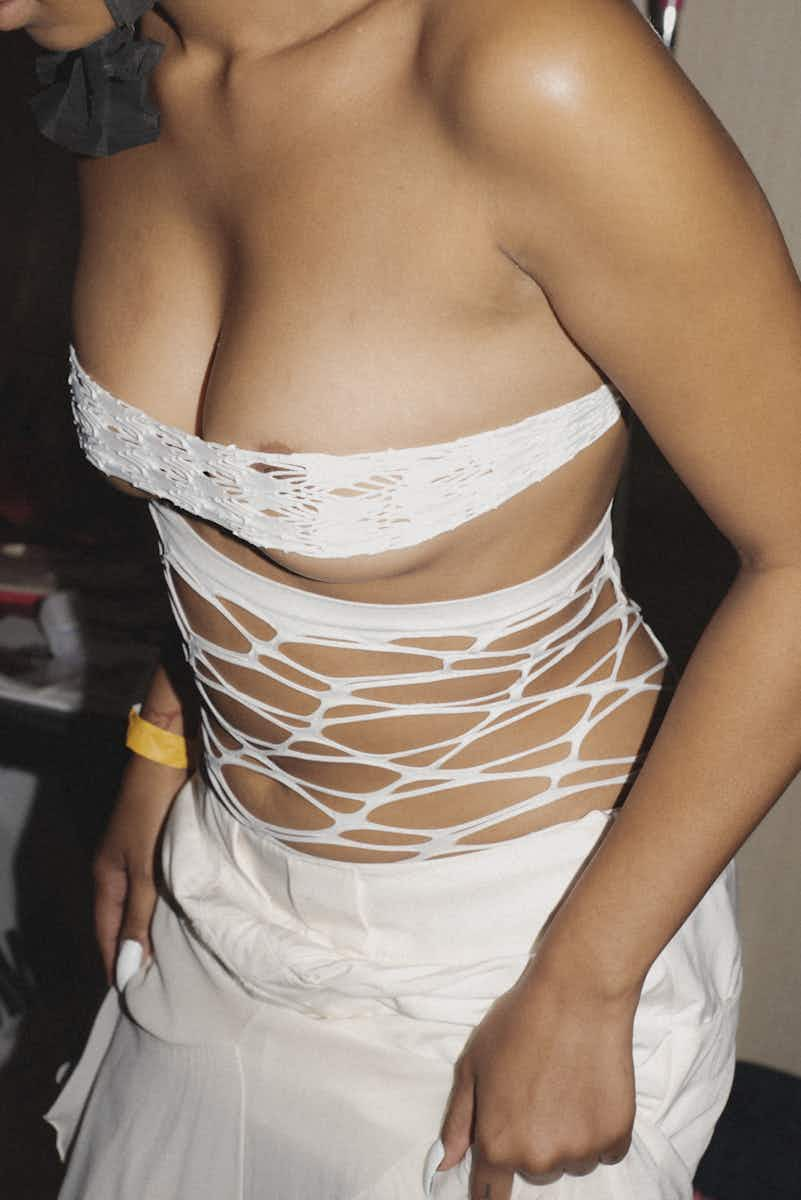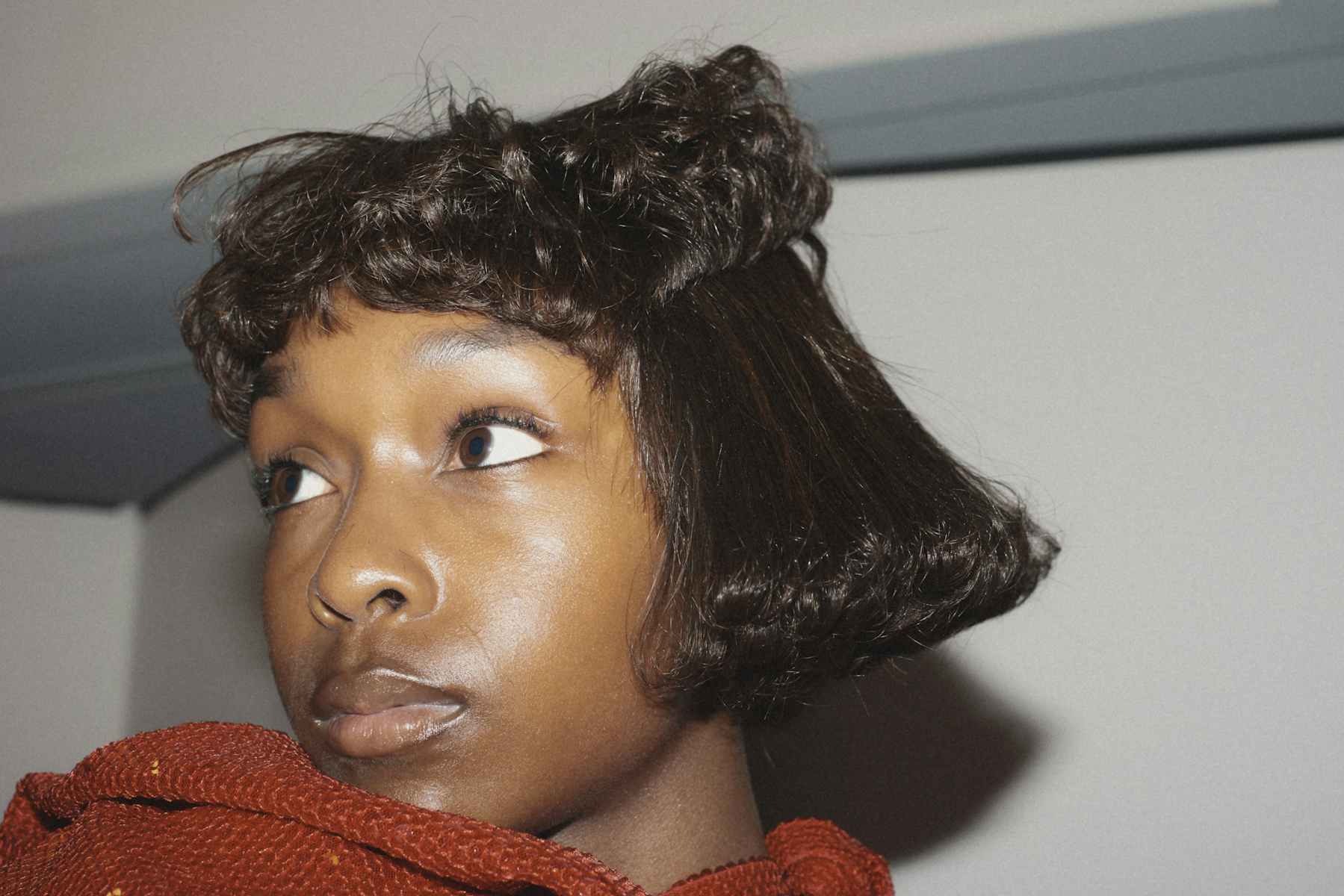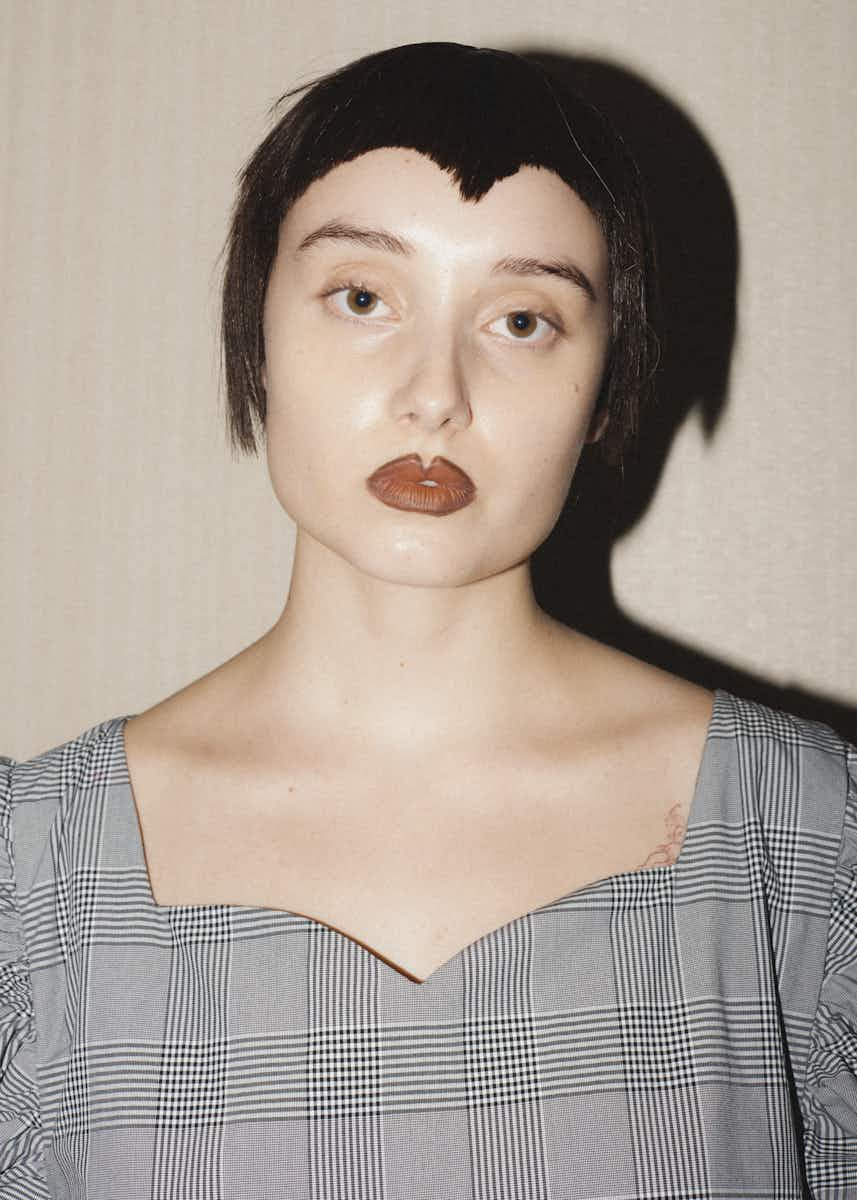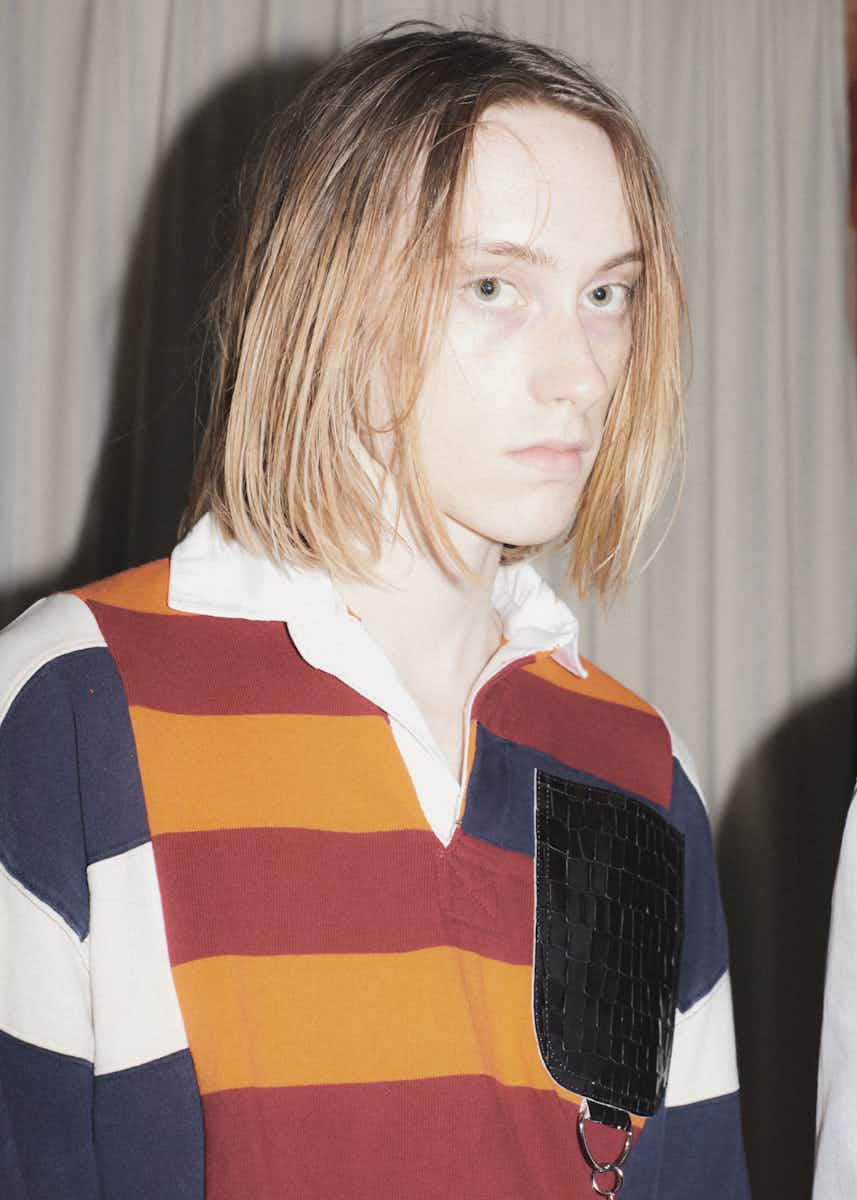 What about the beauty?
Teeth were painted black. Don't try this at home.

MARYAM NASSIR ZADEH SS20
The styling at Maryam Nassir Zadeh replicates the haphazard way of dressing in-between the beach and your vacation rental. Seaside inspiration is found in the details of the collection: coral textures and seaweed appear in glass jewelry and lace designs. Florals didn't resemble flowers, but seabeds.
What was the venue?
The Pit in downtown's Sara D. Roosevelt Park, where people play polo on bicycles and on Saturday mornings local bird keepers conduct a show-and-tell.

Who was in attendance?
Chef/​artist Laila Gohar, photographer Petra Collins, actress Hari Nef, singer Zsela Thompson and Nassir Zadeh's two daughters.

What did it sound like?
Otherworldly echos from Lizzi Bougatsos and the occasional heckle from a passerby.

Listen now:

The Maryam Nassir Zadeh SS20 soundtrack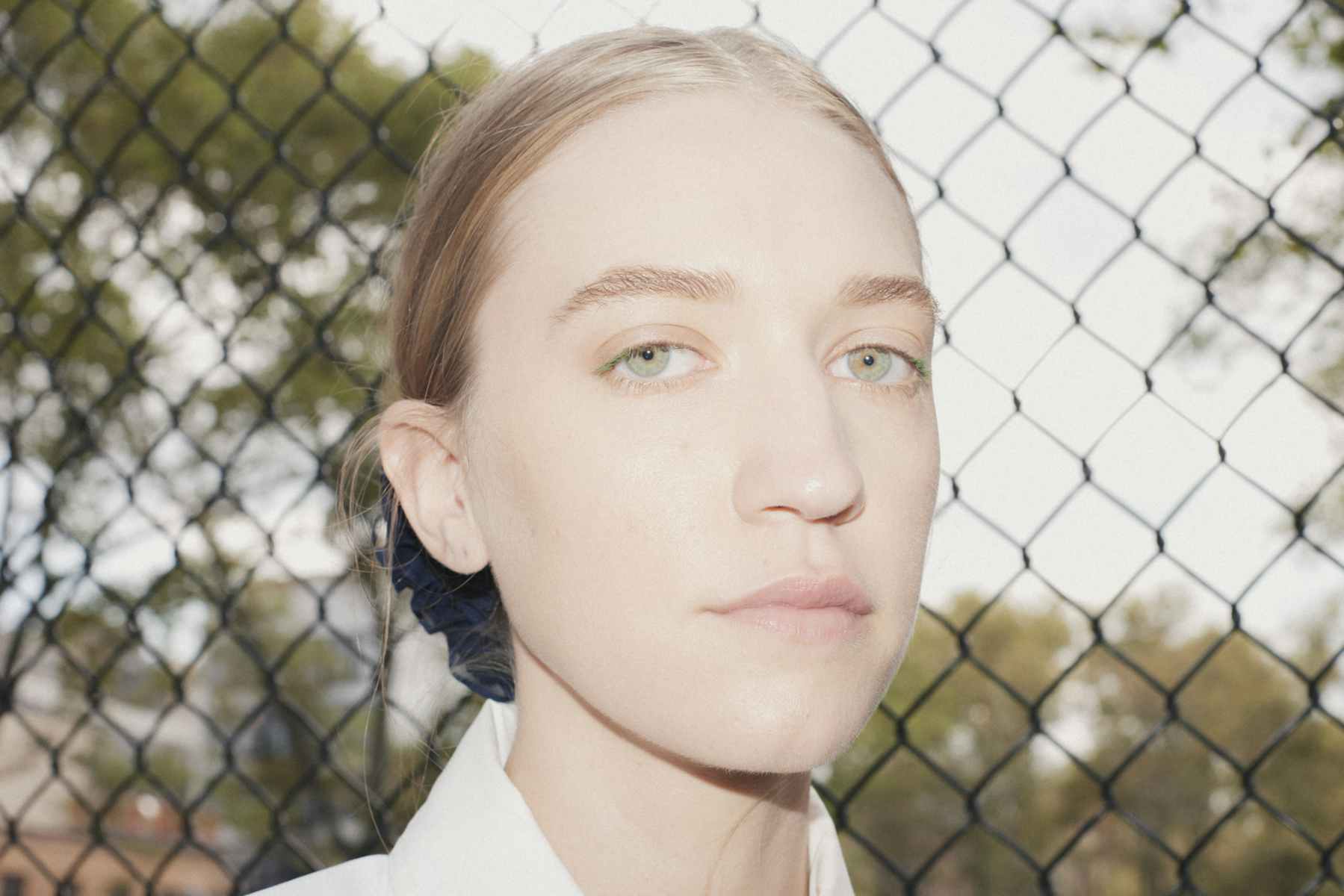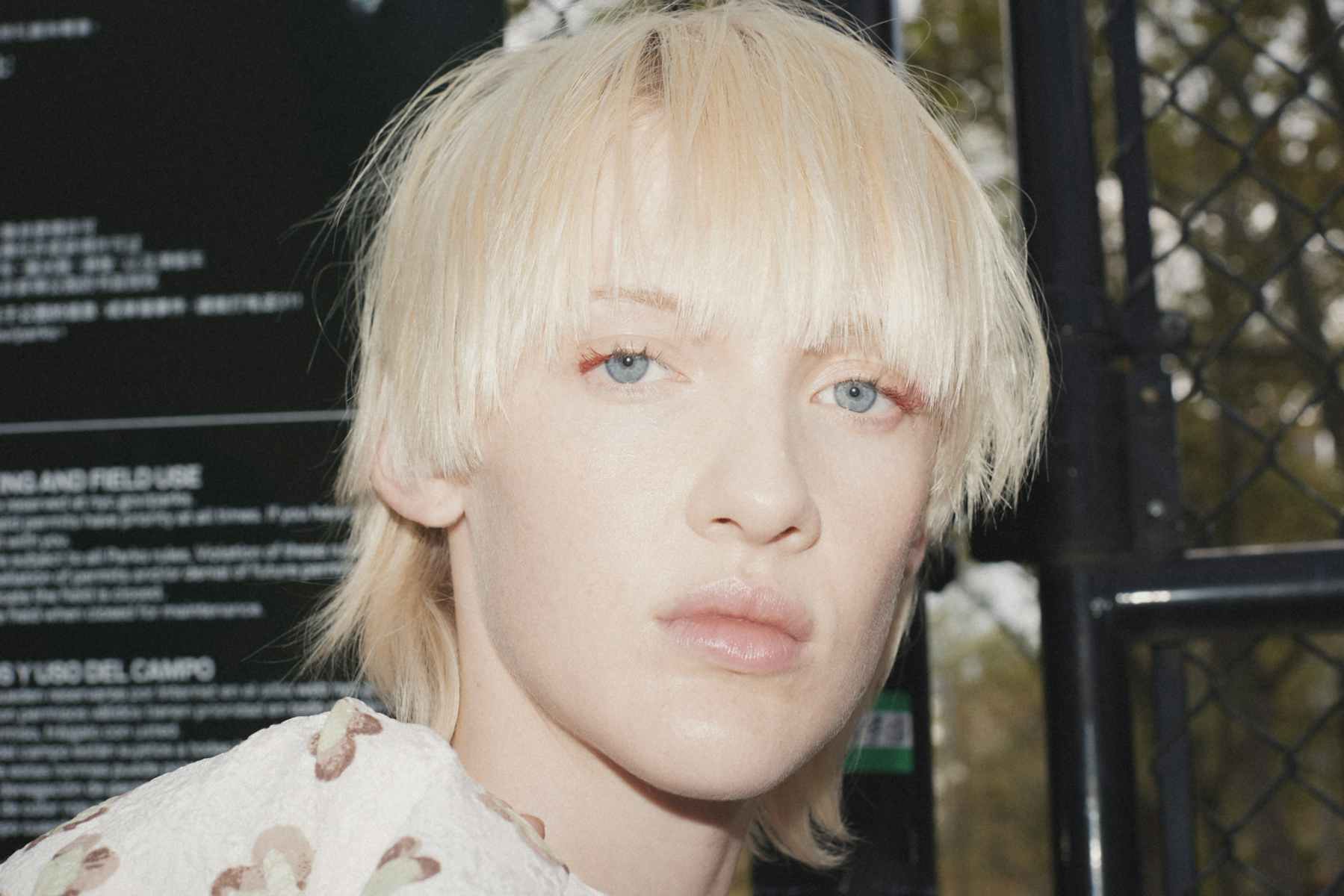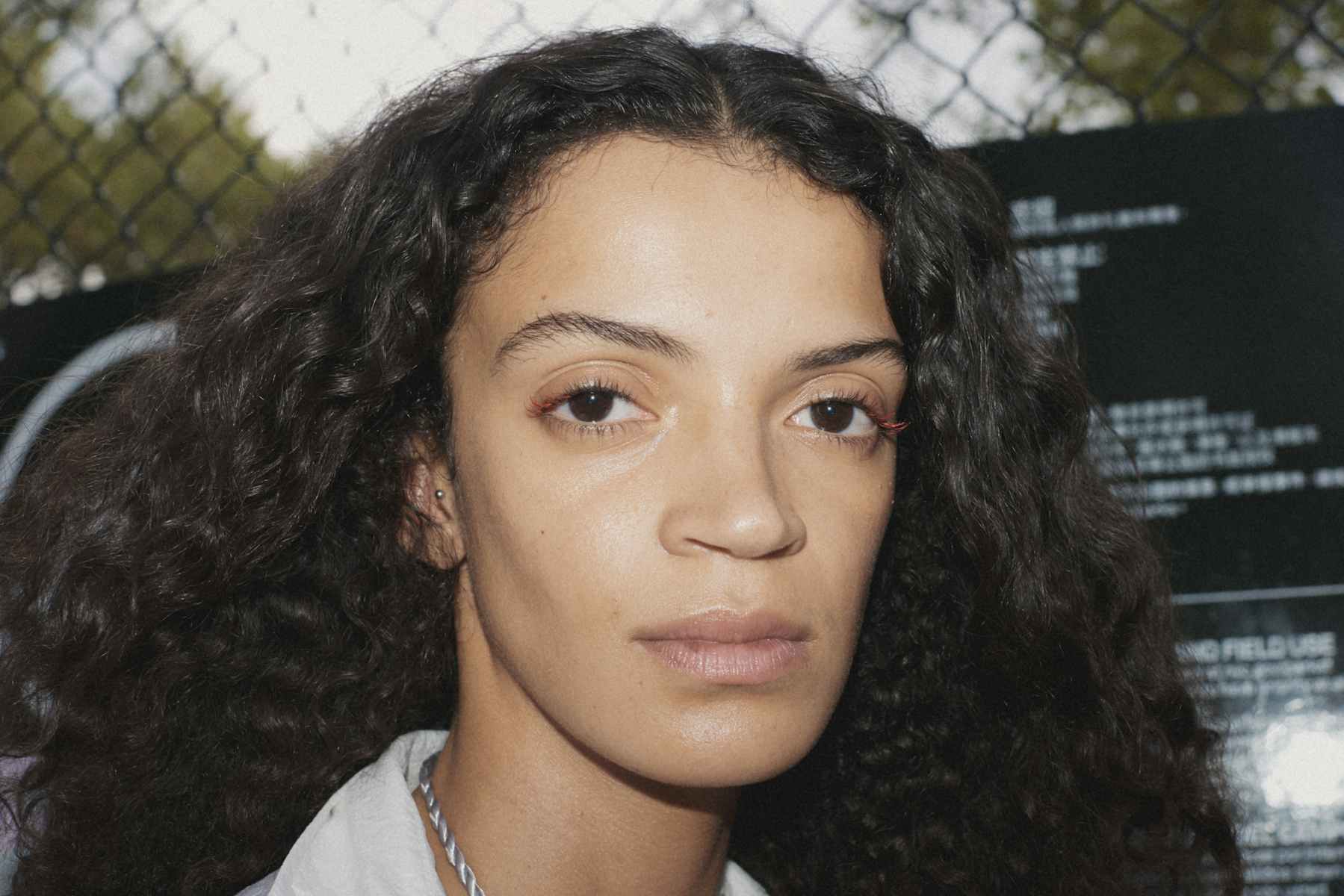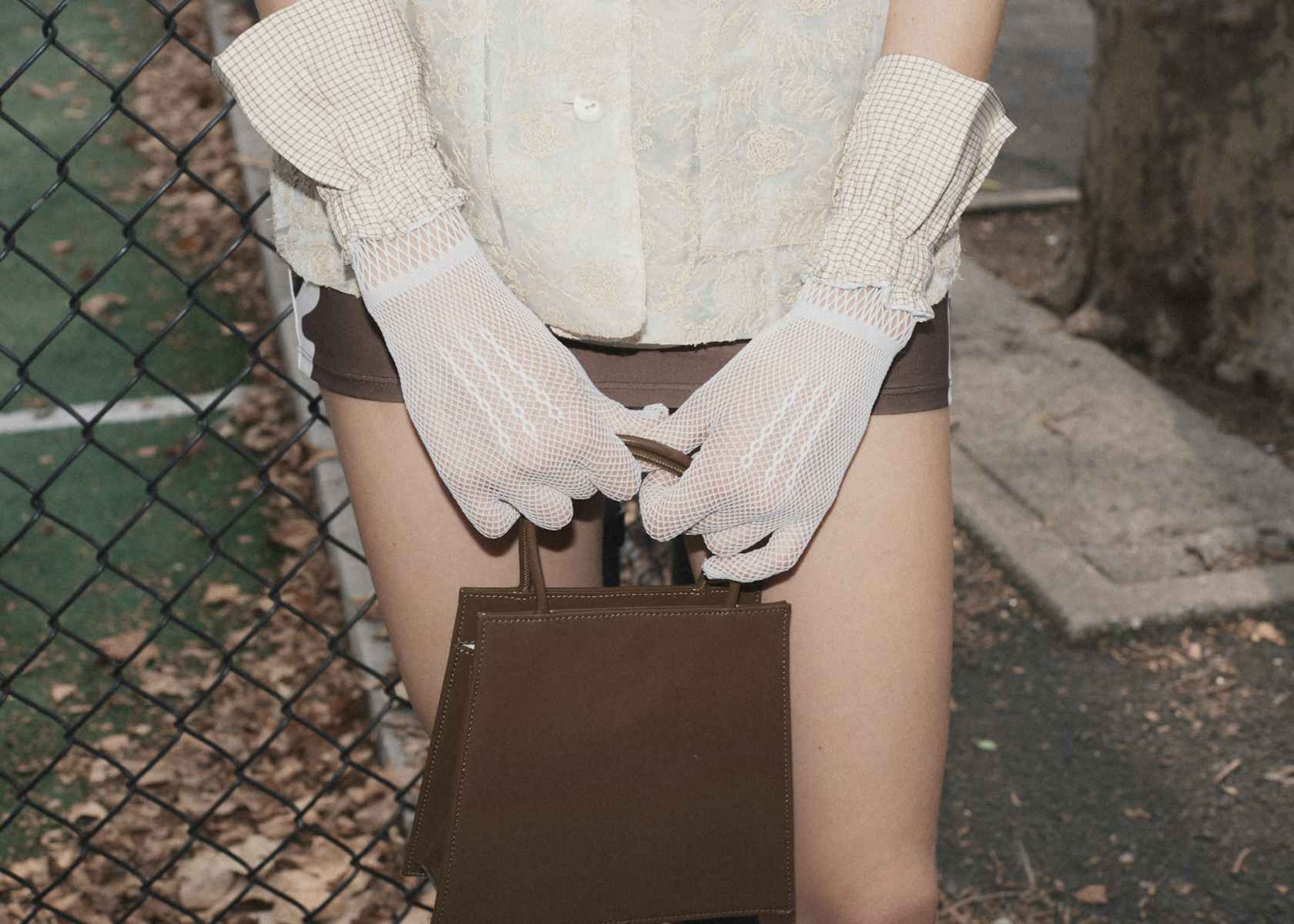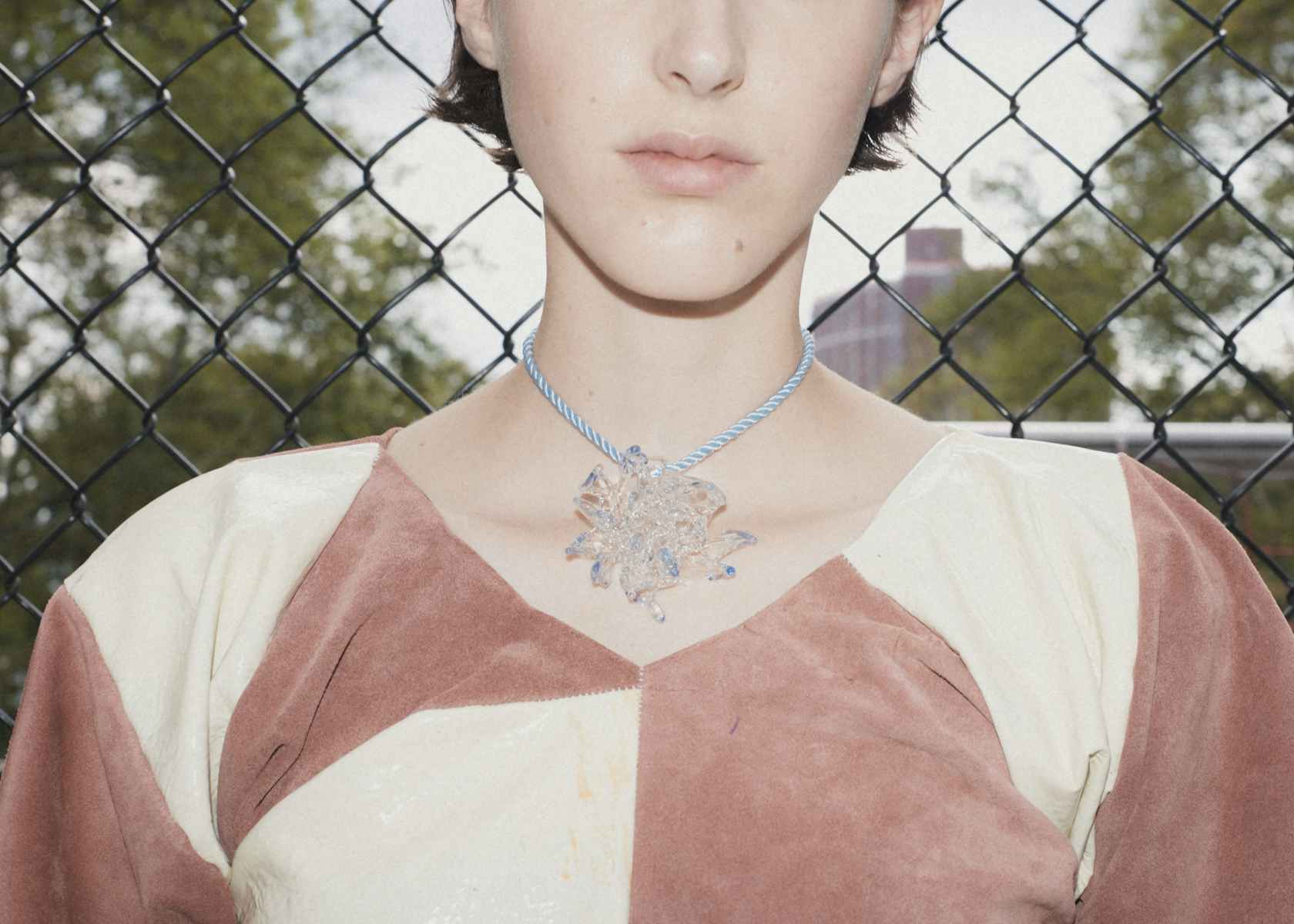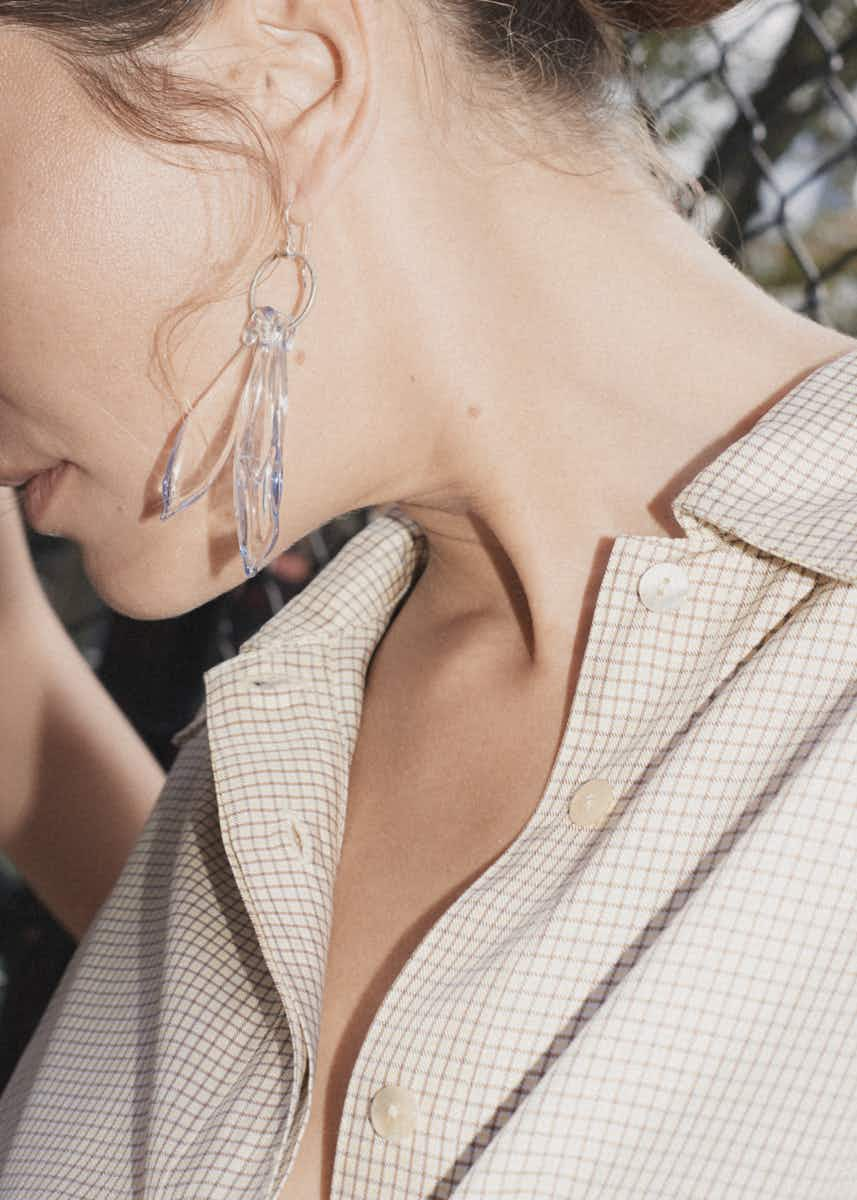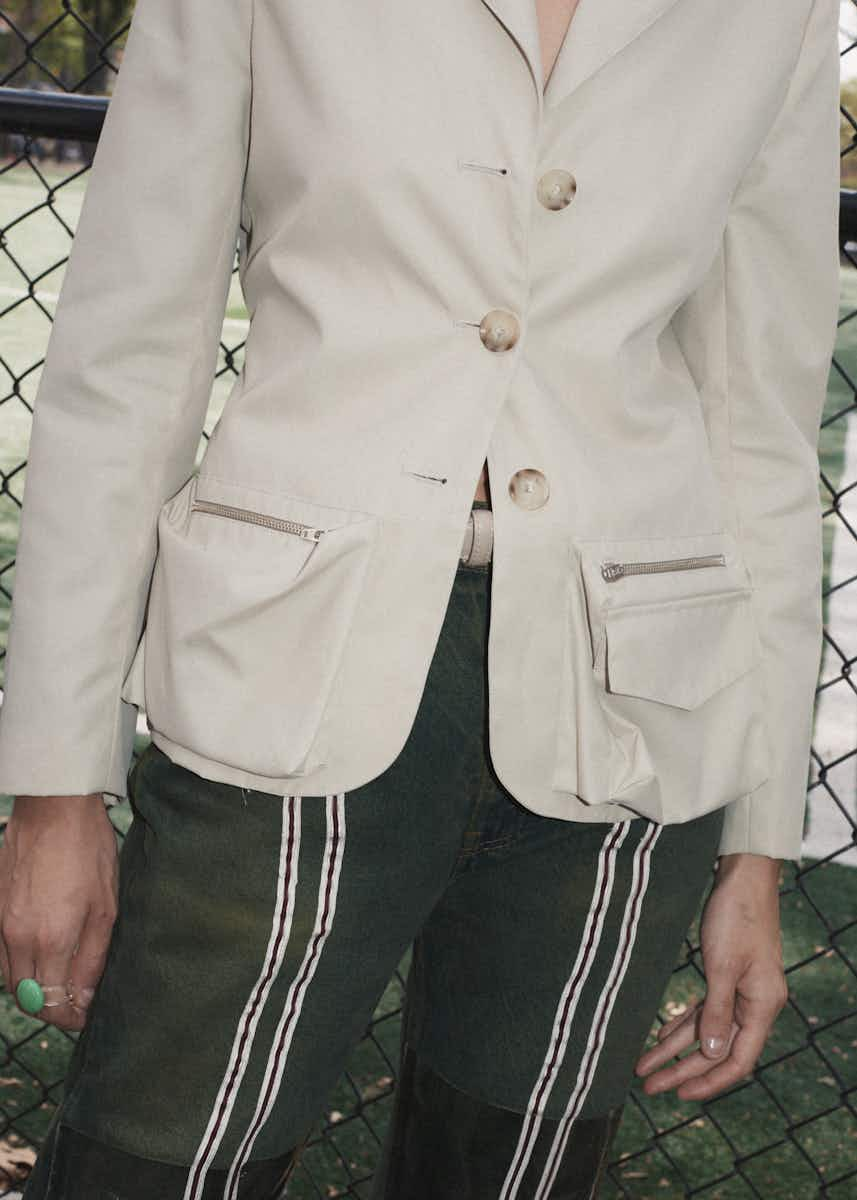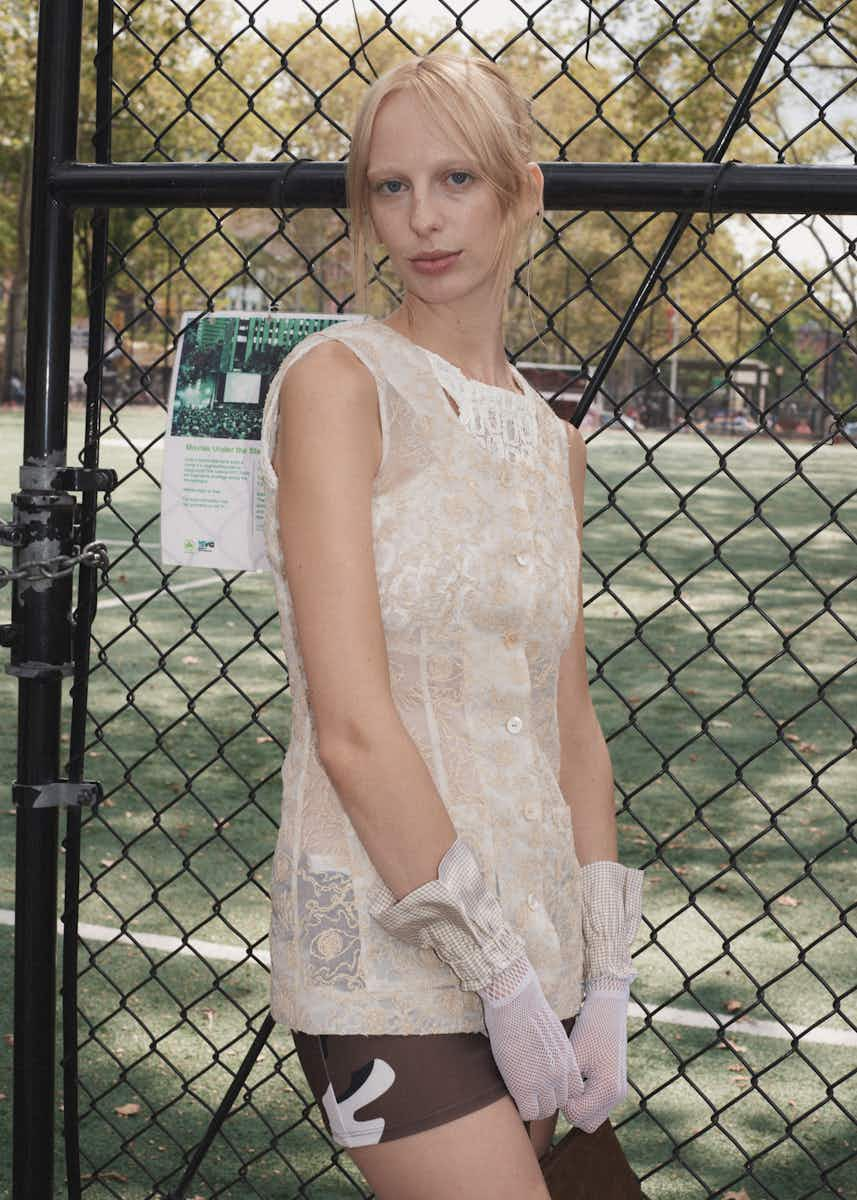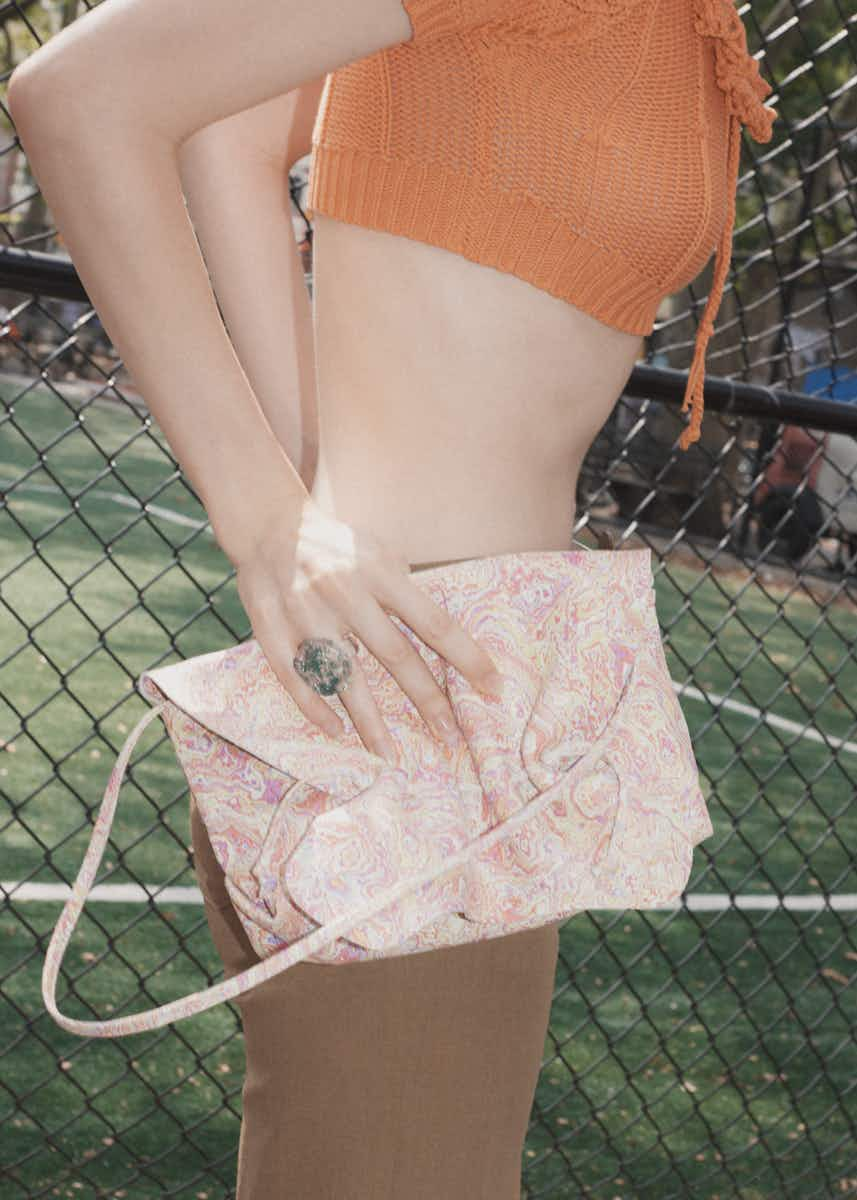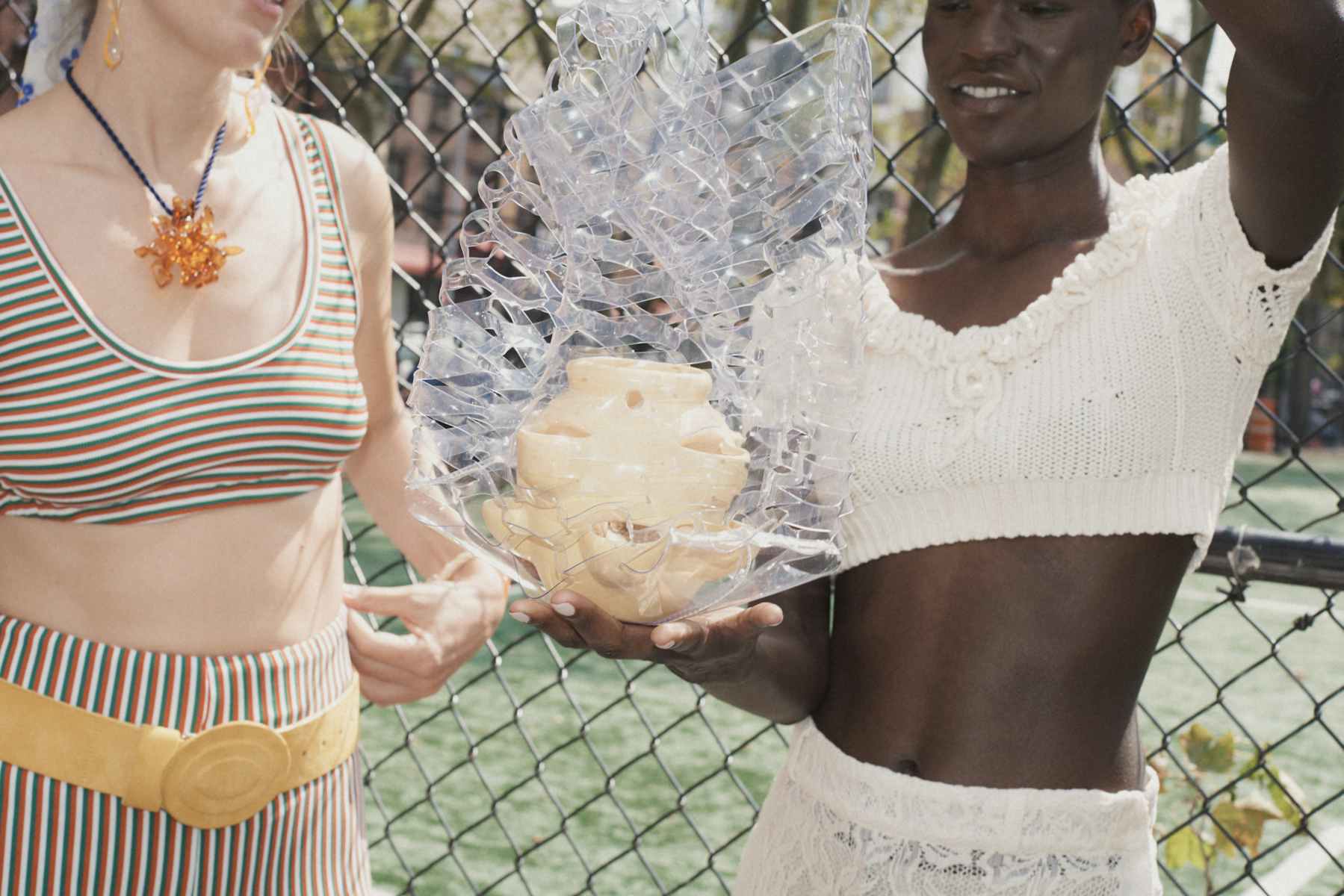 SIES MARJAN SS20
Designer Sander Lak's latest collection was, according to the show notes, ​"a rejection of irony, bad taste, satire, reality TV, and kitsch. It celebrates the beauty of having the time and freedom to create and consider your choices… the antithesis of rushing." Kind of ironic to have to spell out that you're being earnest, no? There were a few standout pieces: the body-covering, croco-stamped bags, a dress with leather trimming and a double denim suit.
Where was it?
The Surrogate's Courthouse.
Who was in attendance?
Courtney Love.
What did it sound like?
Curated by fashion music maestro Michel Gaubert, the soundtrack spliced frenetic piano with Frank Sinatra's The Good Life.

Listen now:

Sies Marjan soundtrack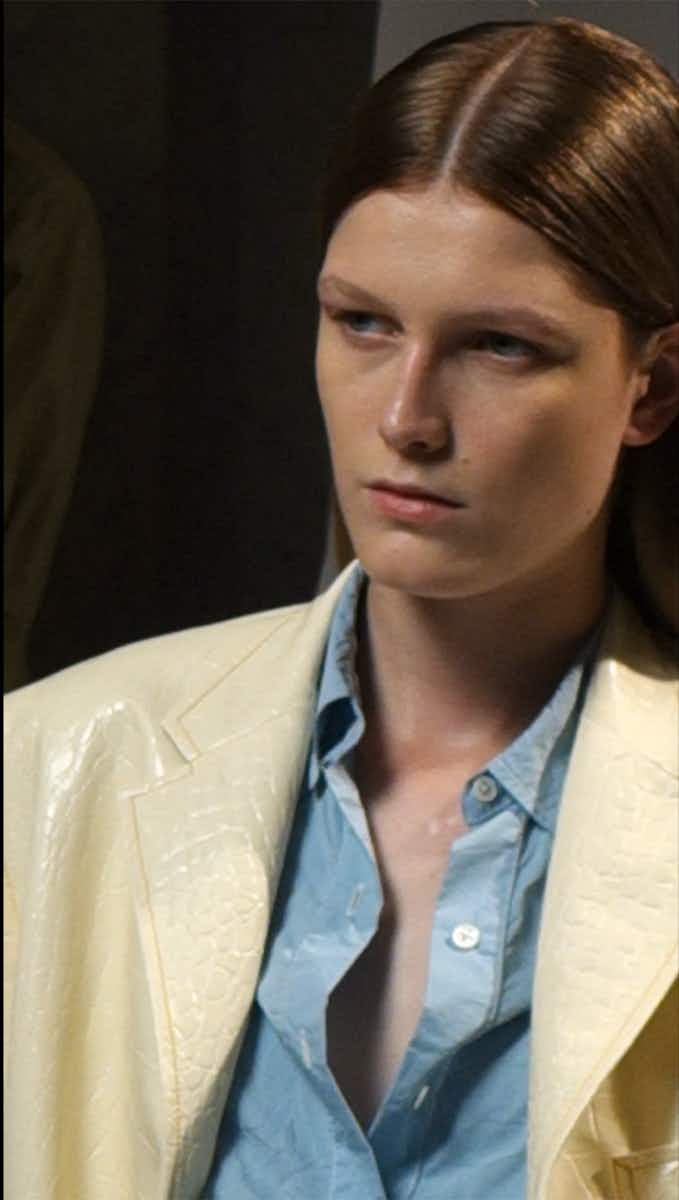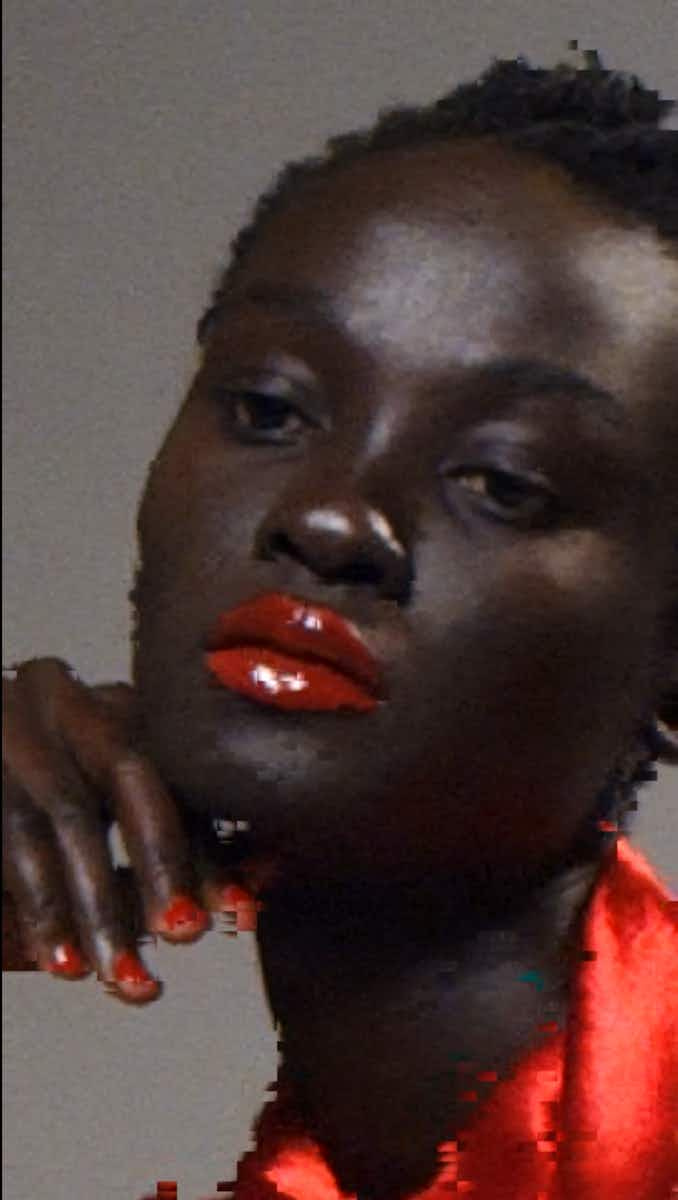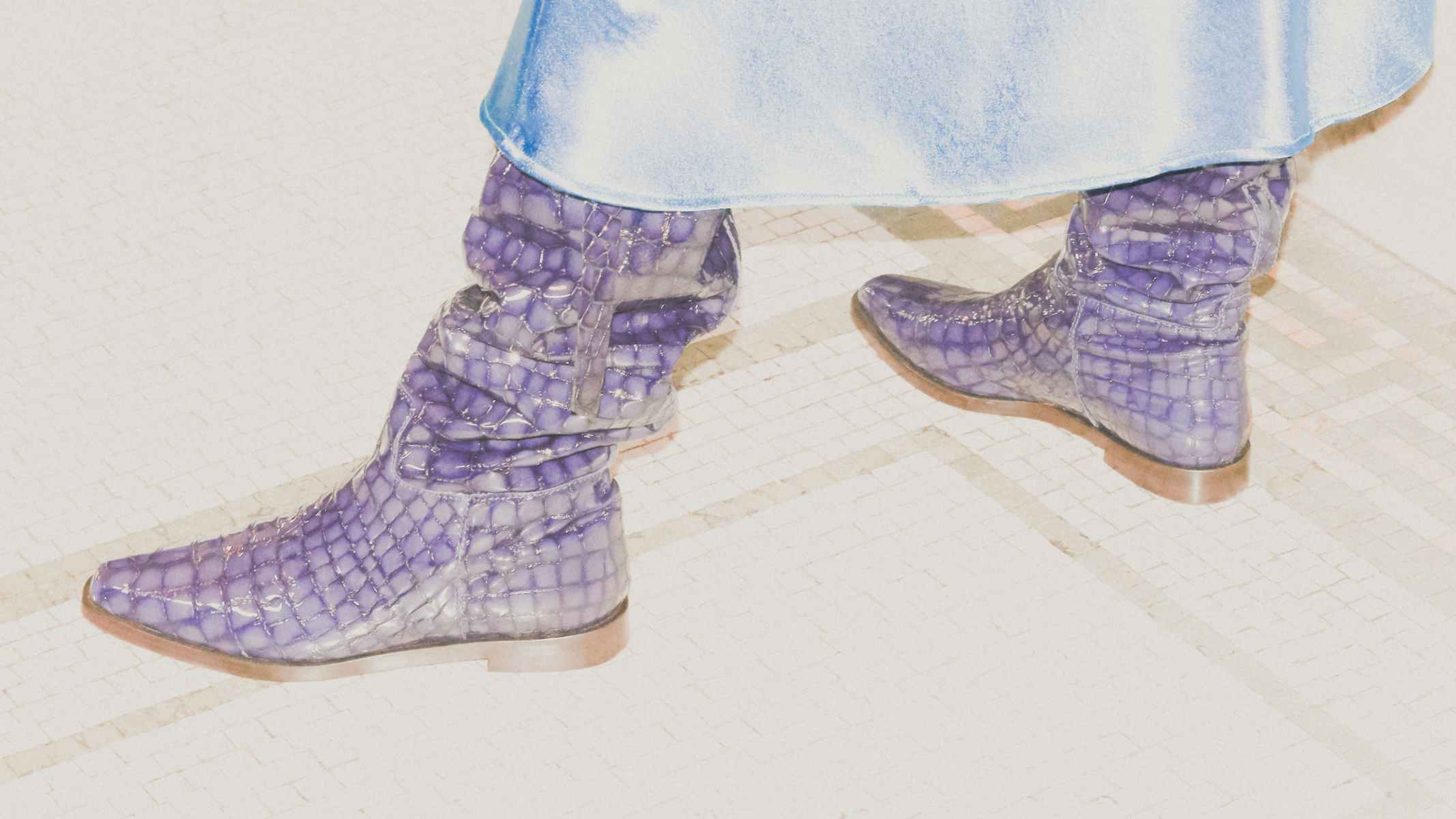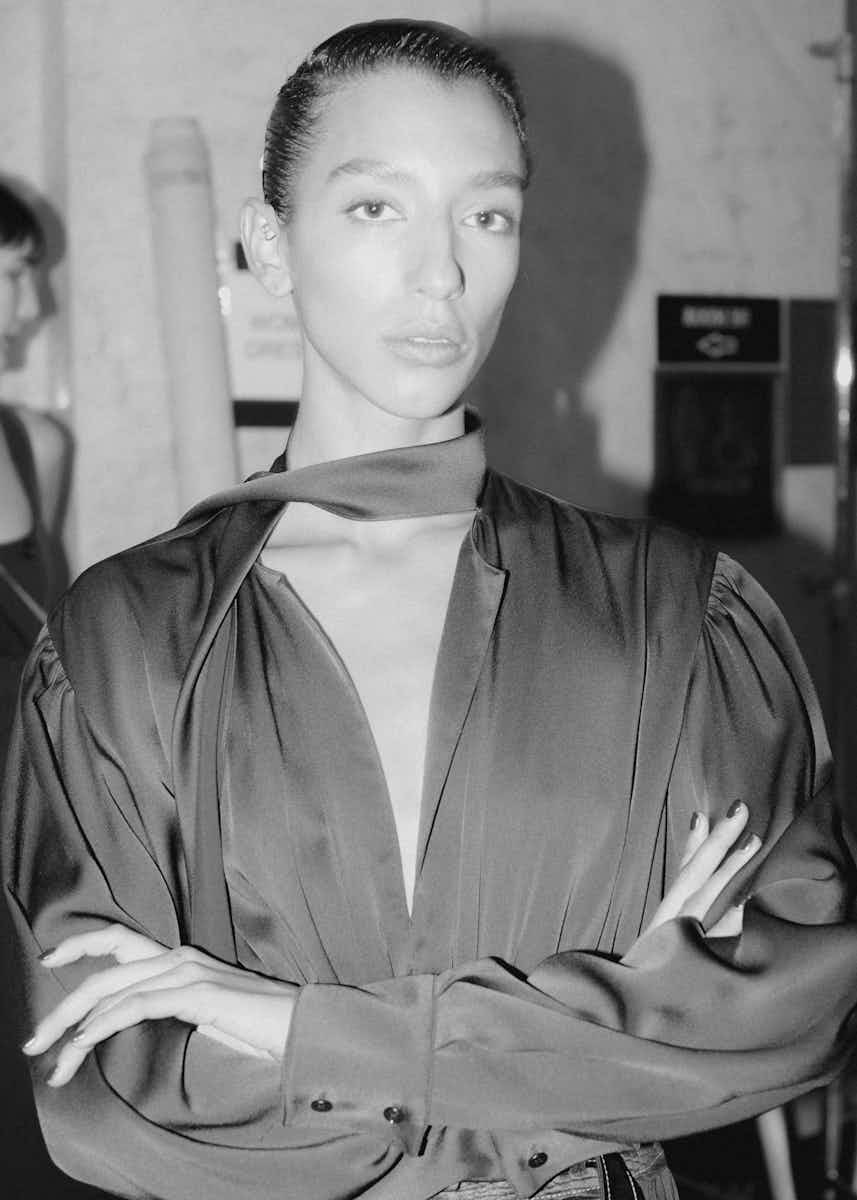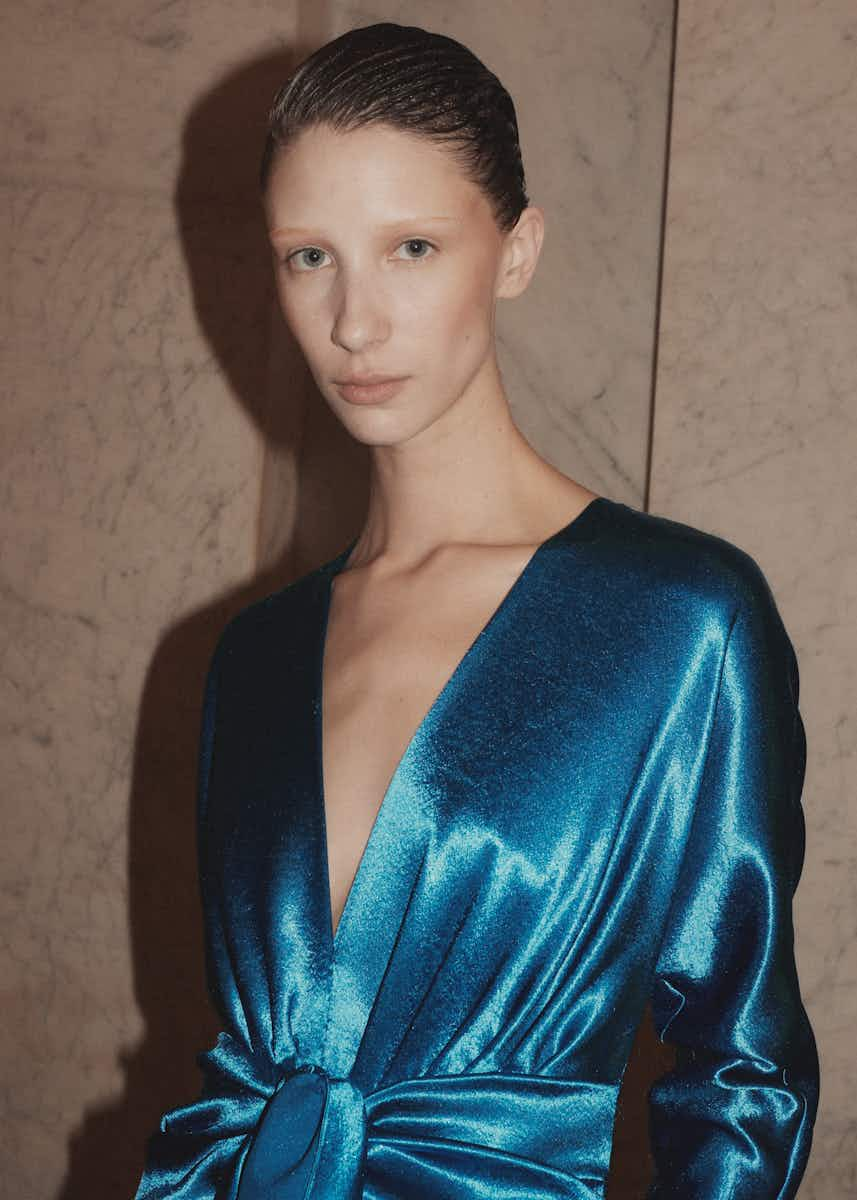 HELMUT LANG SS20
Superbly cut basics in block colours, with well tailored suits in pastels and flowing dresses have made Helmut Lang – designed by Mark Thomas – the ideal label for wardrobe staples. Easy to wear is an understatement. Their sunglasses collaboration with German eyewear brand Mykita was a bit of a neo-futurist misfire, but Euphoria-inspired makeup somehow looks good on everyone. Fluorescent wingtip-eyeliner is the future.

Who walked?
Bella Hadid. Tatted up bad boy model Cole Mohr made an appearance in the lineup – is he back on duty? Nathan Westling closed the show.
What was the venue?
A stark white room with skylights, very Helmut, on Wooster Street in SoHo.
Who was in attendance?
Needle-wielder Maisie Williams, actor Charlie Plummer, Lucky Blue Smith post-paternity leave, Joey Bada$$, Selah Marley, ASAP Ferg, Moses Sumney, Bloody Osiris.
What did it look like?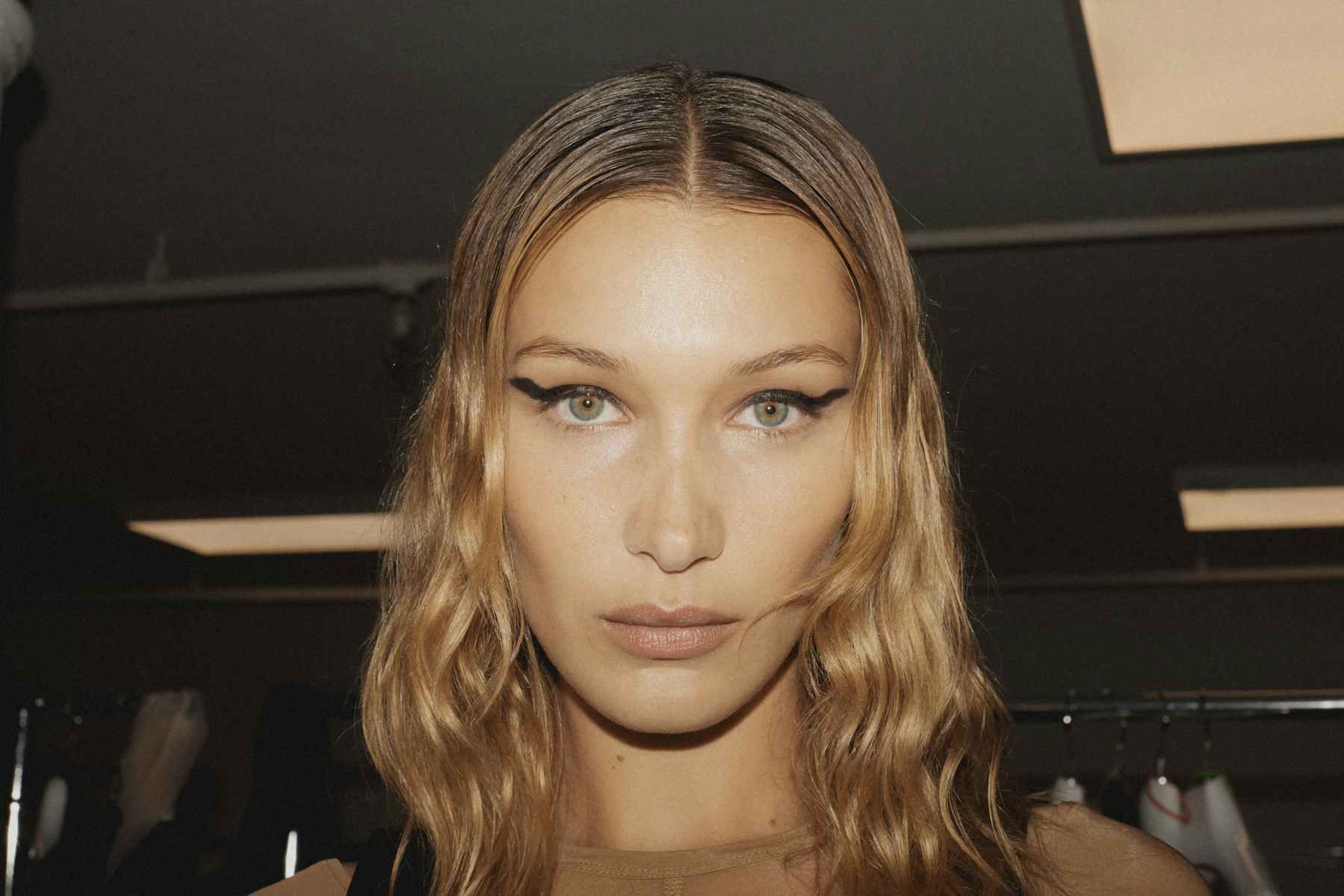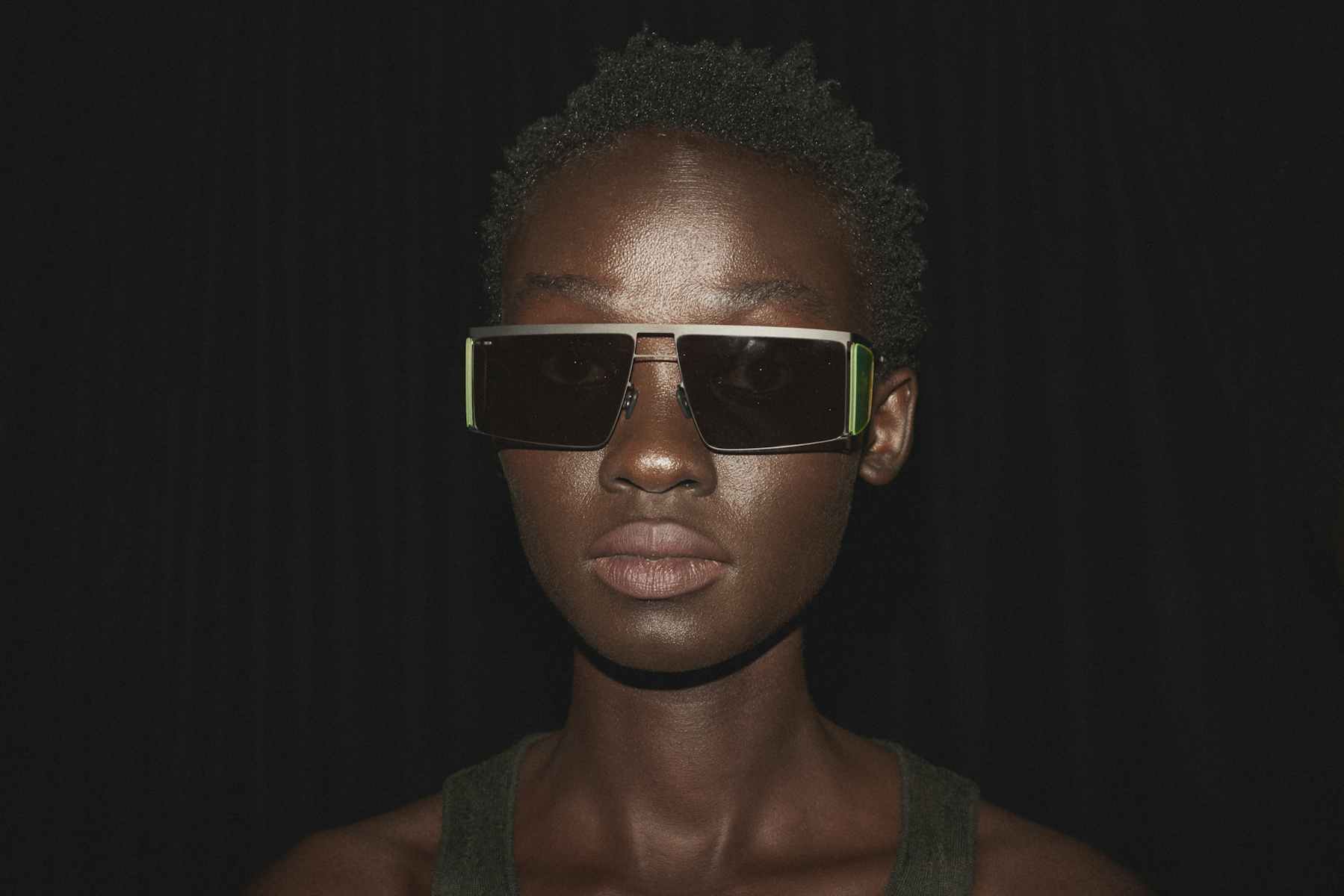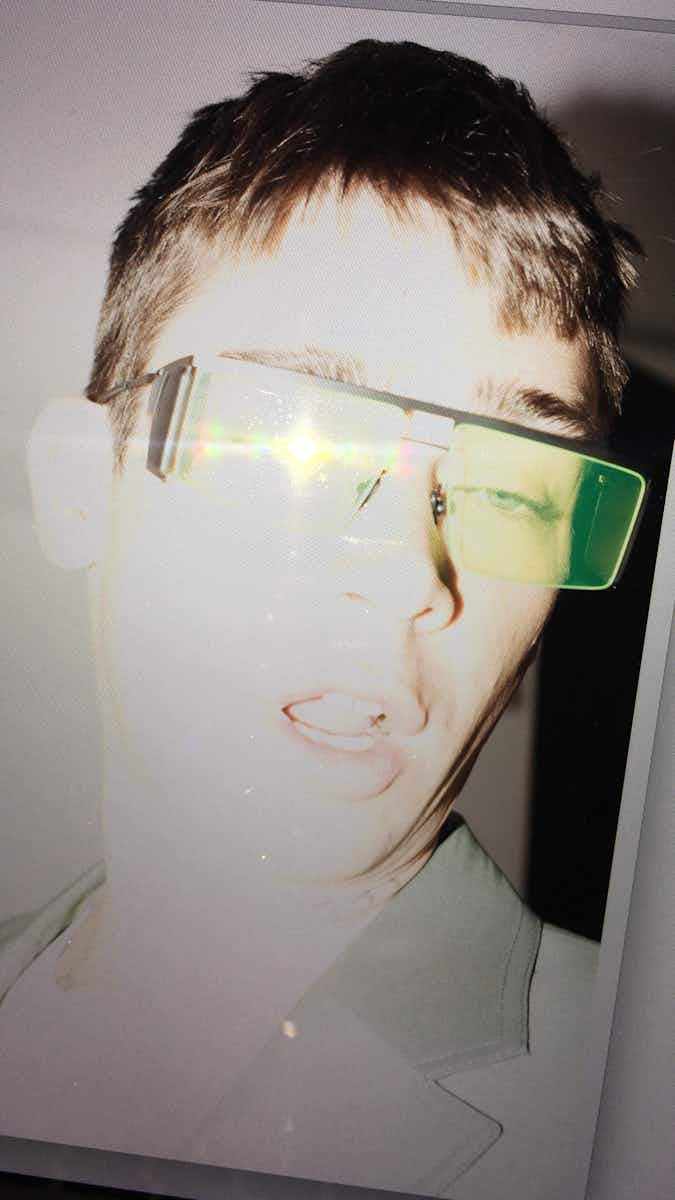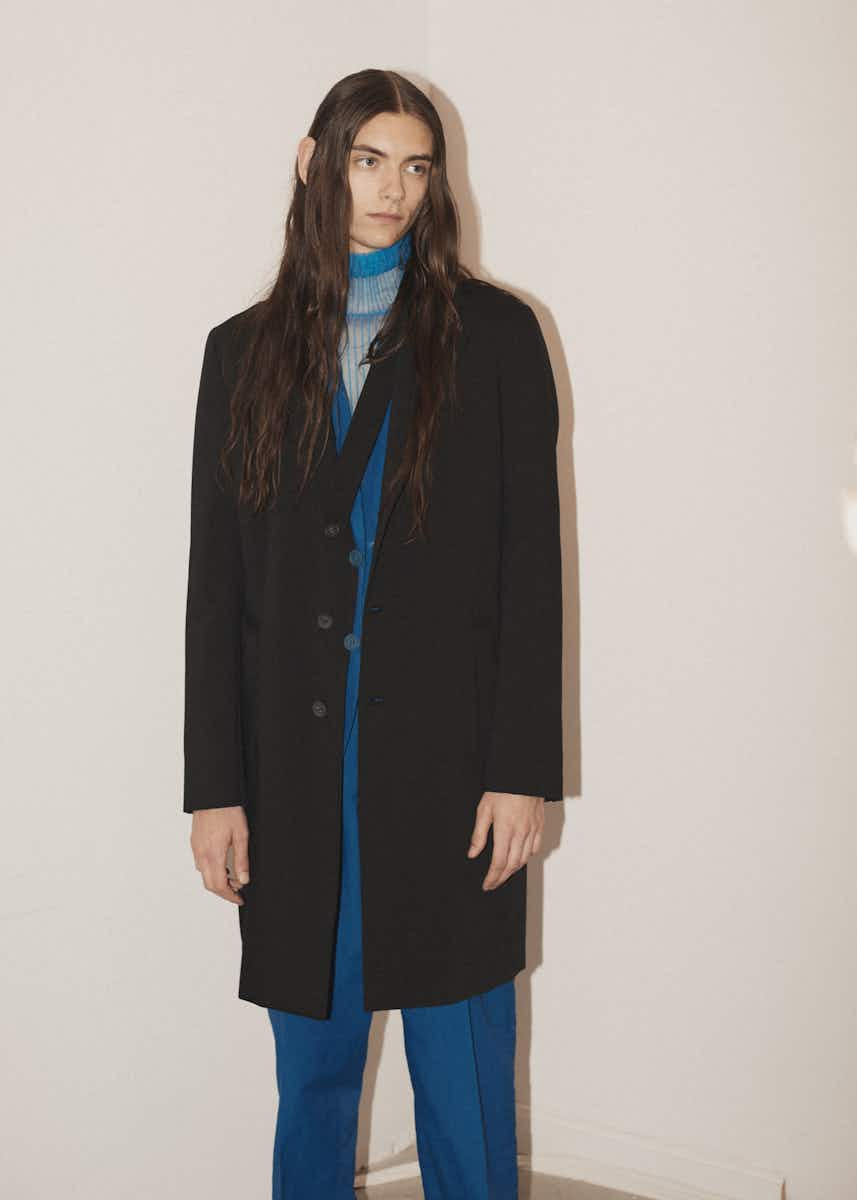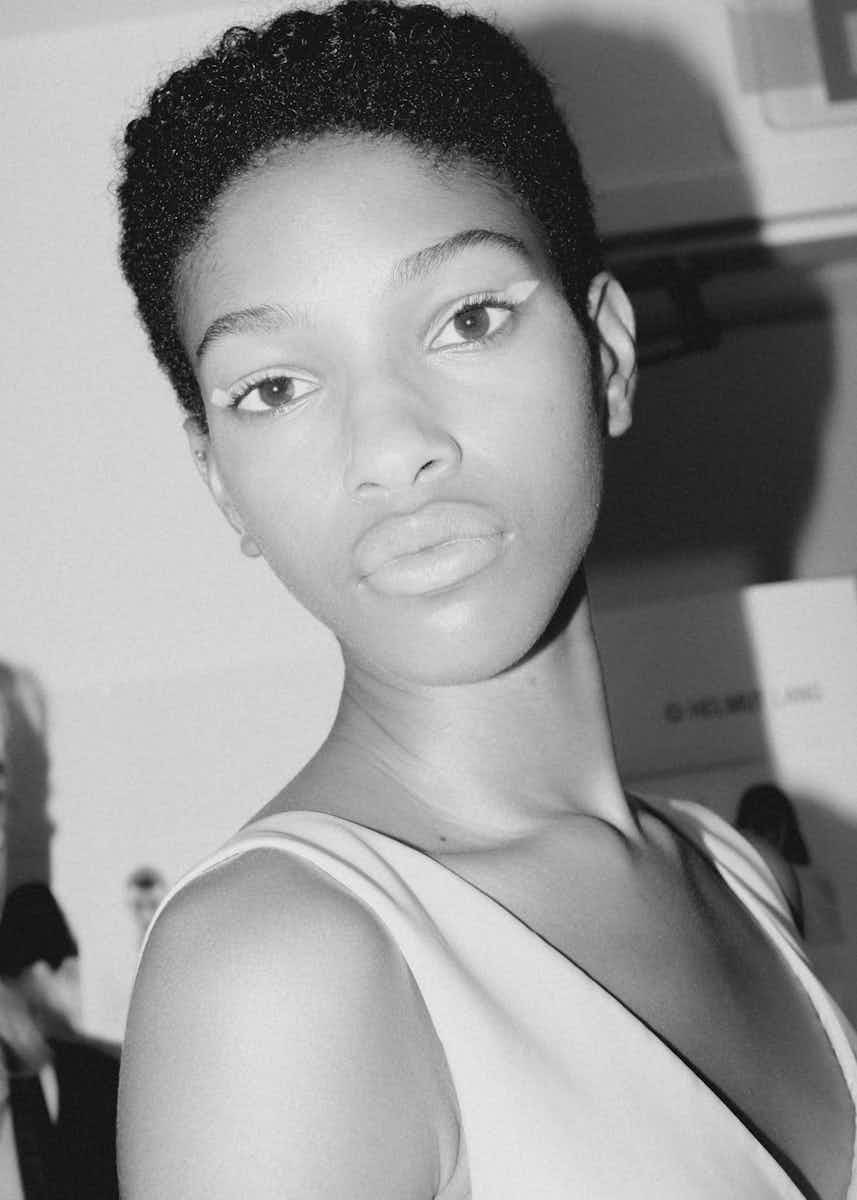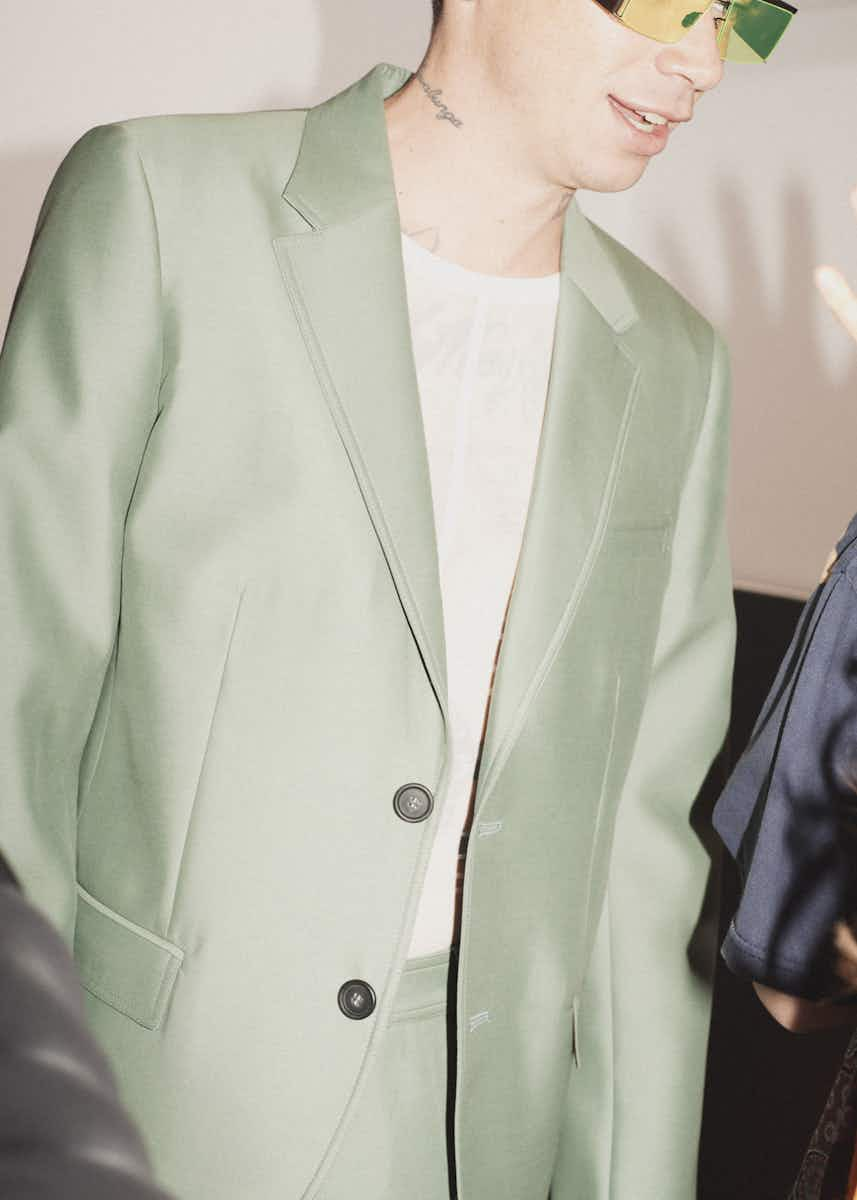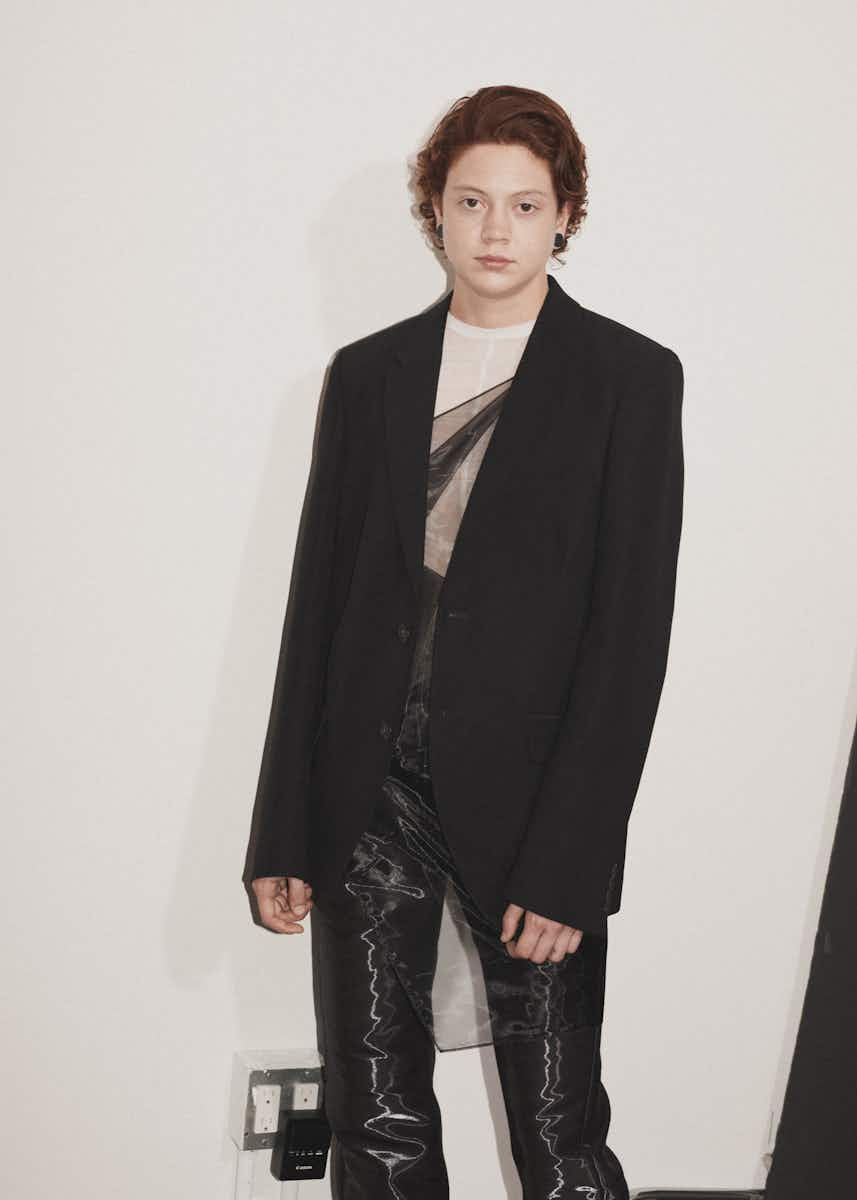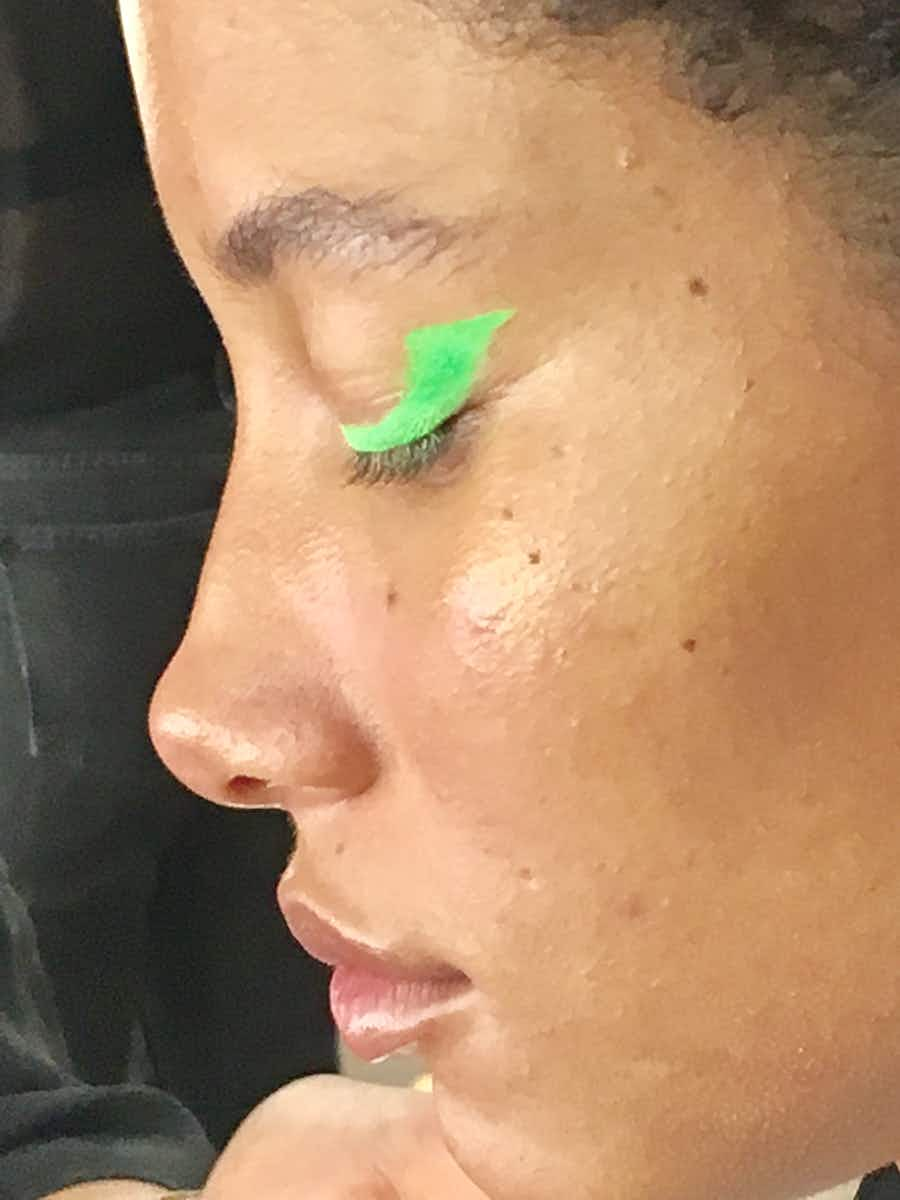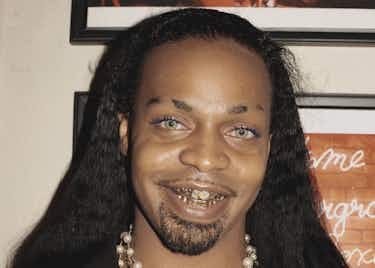 Society
Here's all the juice from the opening night of The Face Apartment in New York.
VFILES SS20 in partnership with Depop

Four different designers – Di Du, Wesley Harriott, Nico Verhaegen, and Pierre-Louis Auvray – attempted to make a splash amid a fog machine, eye-fucking Jumbotron, and different rap groups and performers competing for attention, but got rather lost in the cacophony. Antwerp-based designer Di Du's inflated mechanicwear was the most interesting – and Rico Nasty approves.
What was the venue?
Barclay's Center in Brooklyn (capacity 19,000).
Who was in attendance?
A woman in a camo hat with VFILES embroidered across it, who whisper-shouted to a woman in the FROW, ​"This is my husband's show." Lisa Rinna and Denise Richards, supporting their fellow RHOBH castmate Erika Jayne, who performed a duet with Brooke Candy. Other performers included Rico Nasty and YG.
What did it look like?

More like this