Every­thing going down at New York Fash­ion Week SS

20
DION LEE SS20

Dion Lee had the sex­i­est shoes at all of NYFW, heels that were bal­anced on a lithe, Juul-look­ing chunk; groin high boots that clipped in to waist train­ing har­ness­es; square-toed san­dals for the men. For SS20, Lee went full throt­tle uni­sex, serv­ing up plen­ty of sleek options for your next jaunt. One stand­out look was a red tank top and bil­low­ing pants made out of ban­dana pais­ley print – yeehaw!
Where was the show?
On the roof of the New Design High School in New York's Low­er East Side.
Who was there?
Boy Erased direc­tor Joel Edgerton.
What did it look like?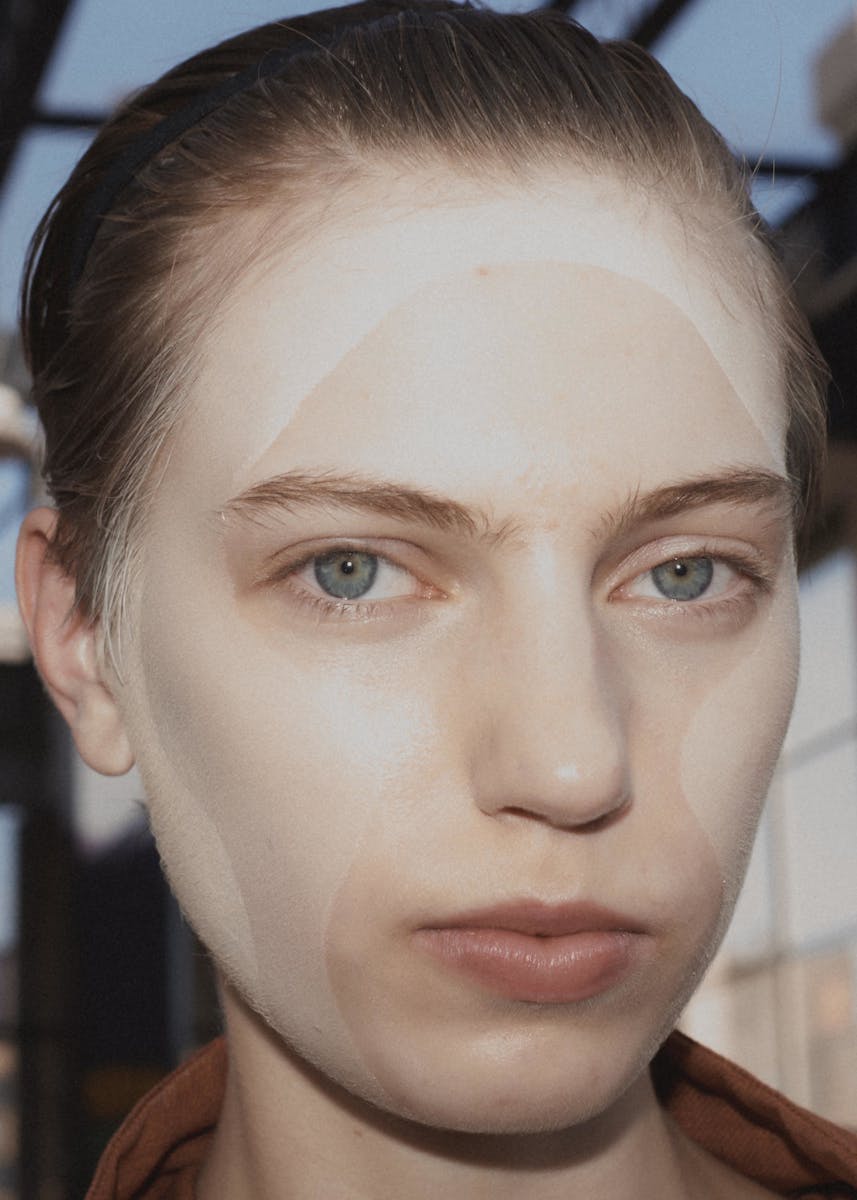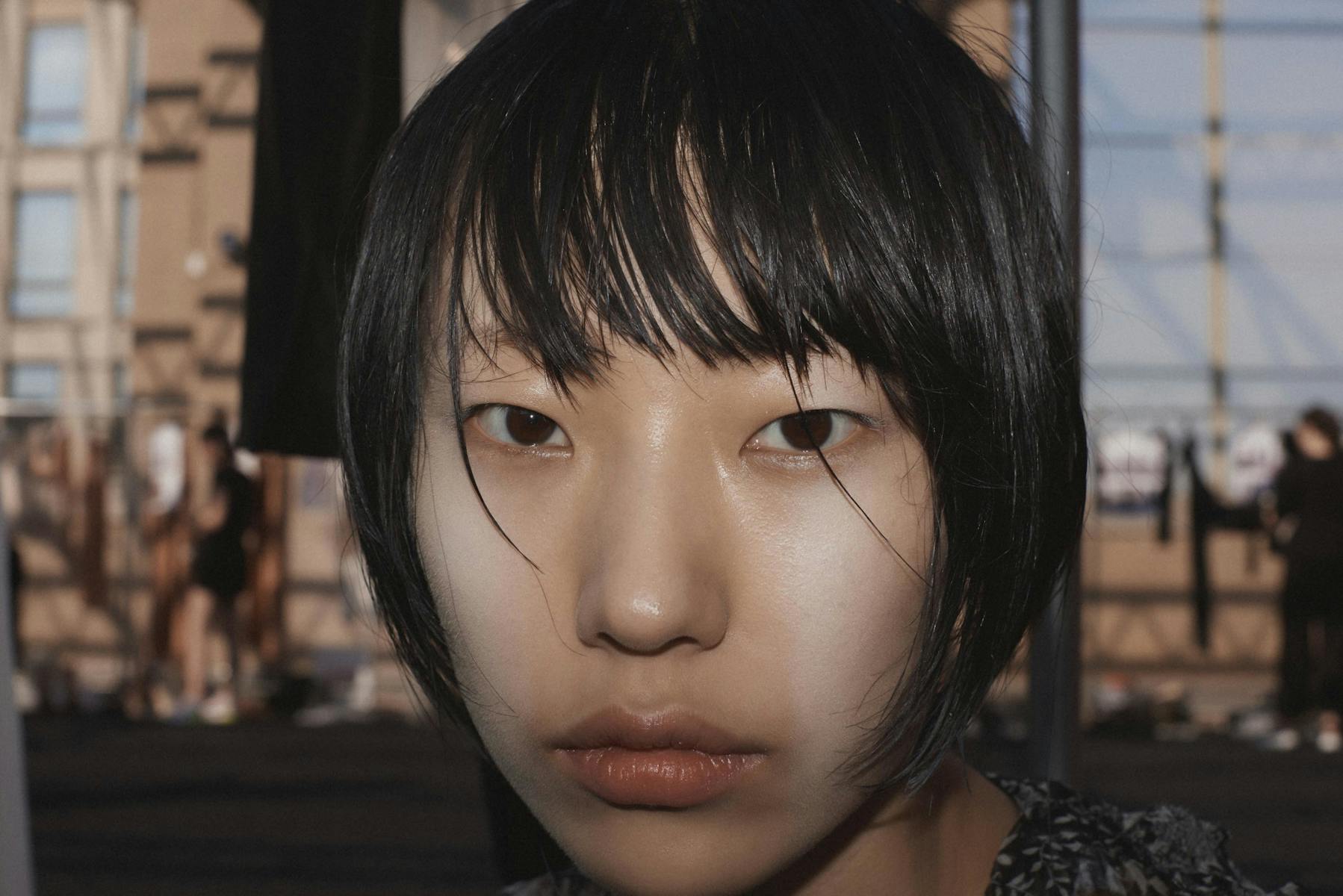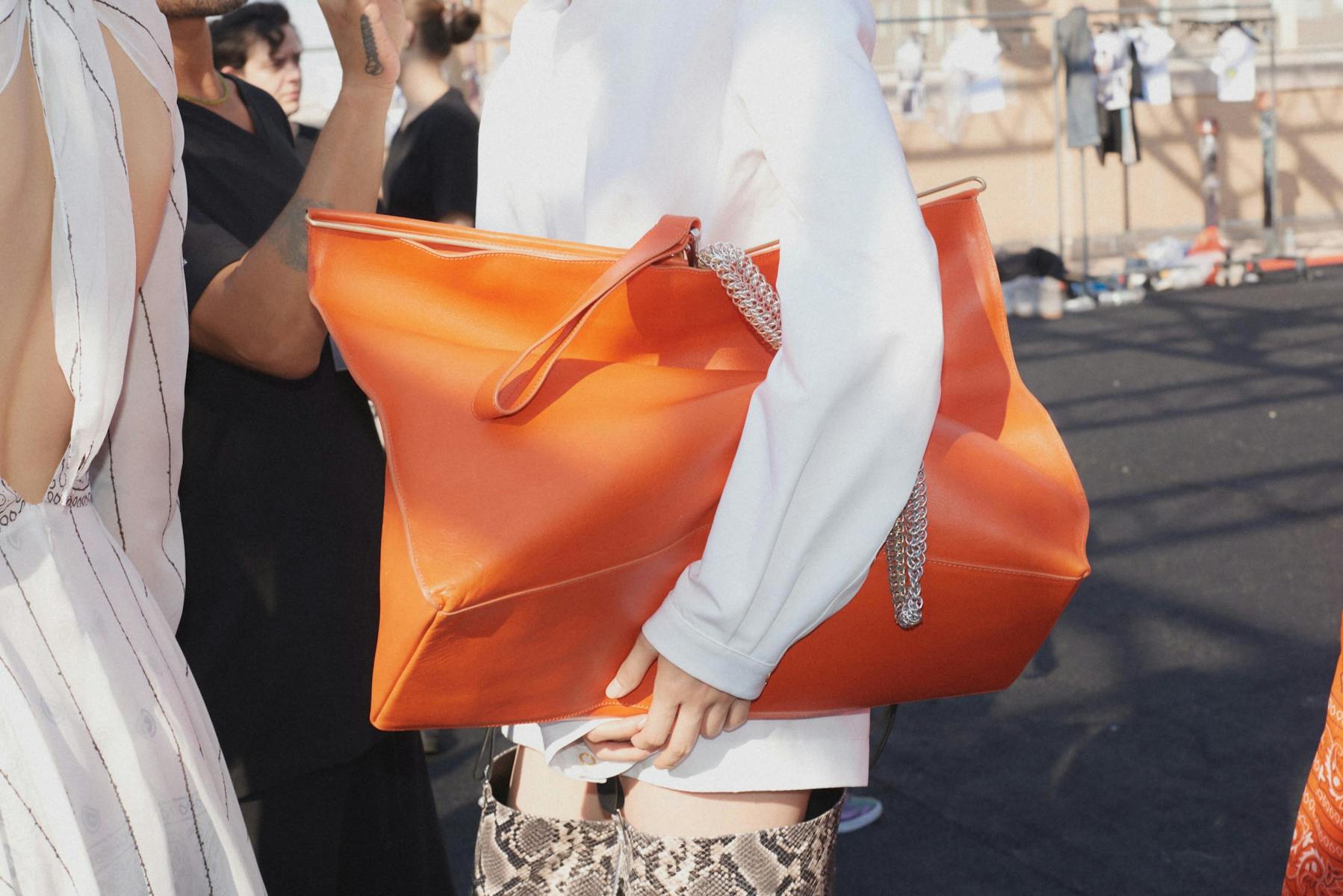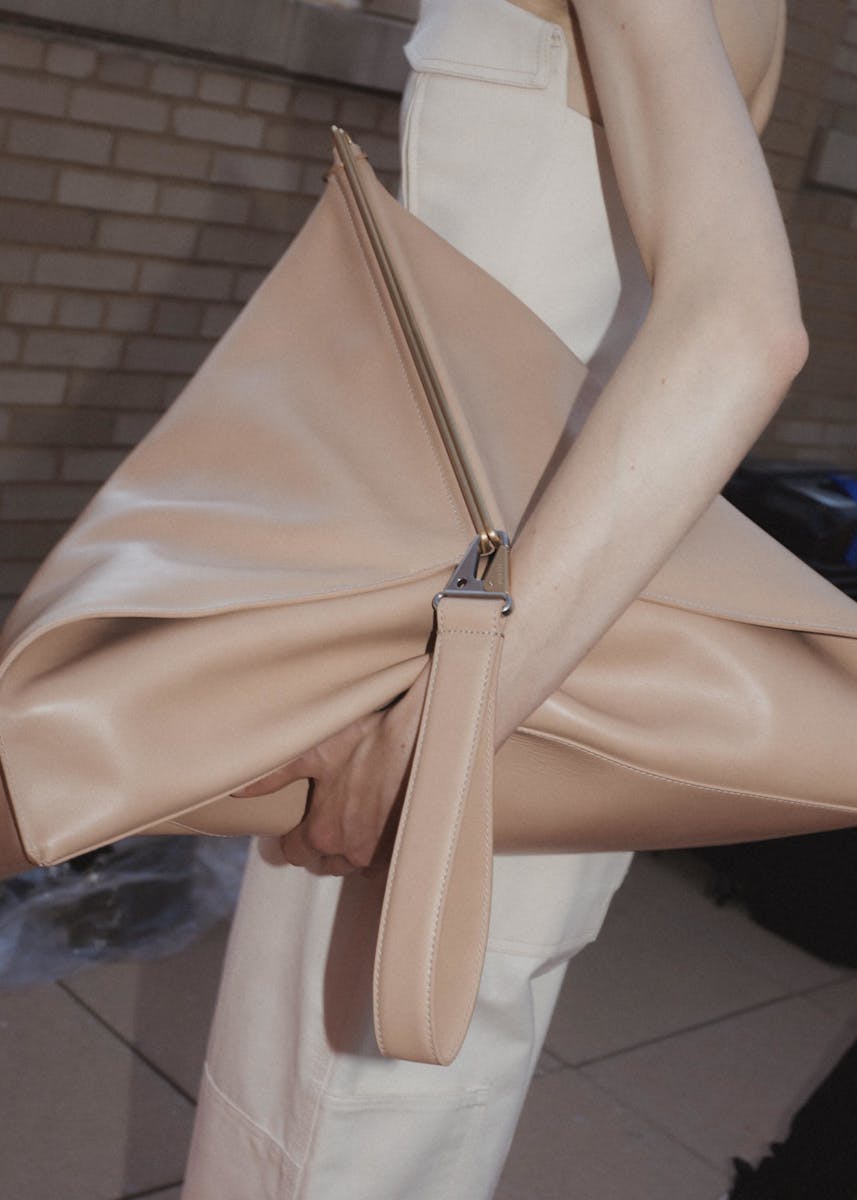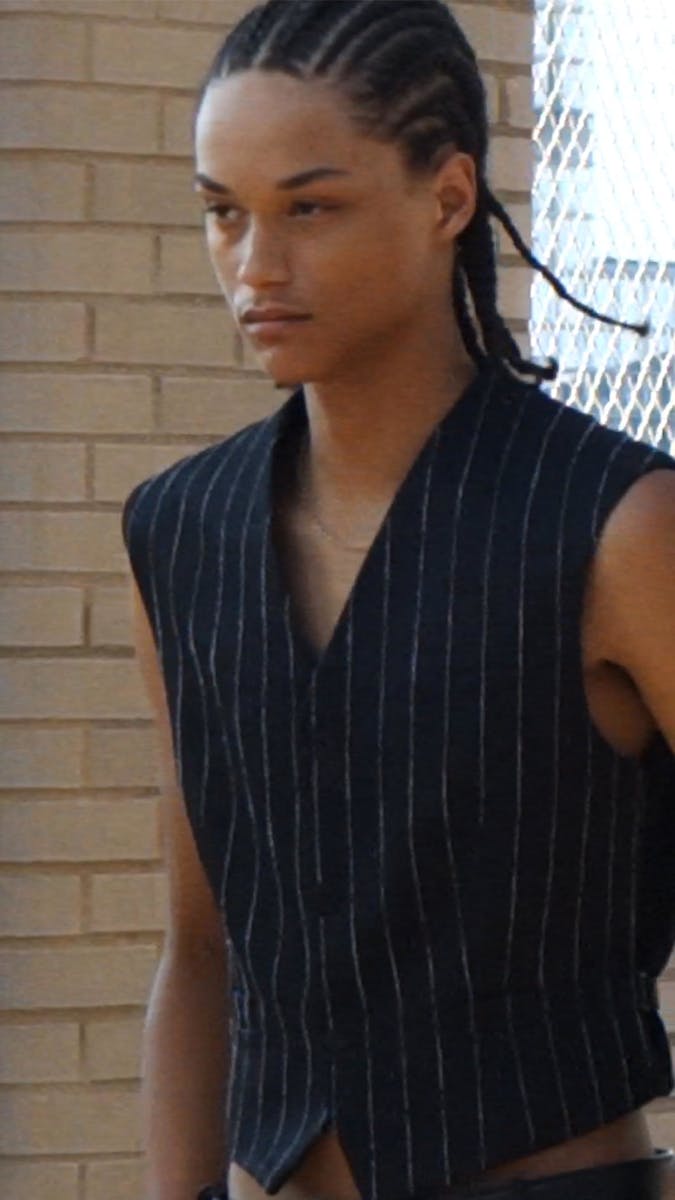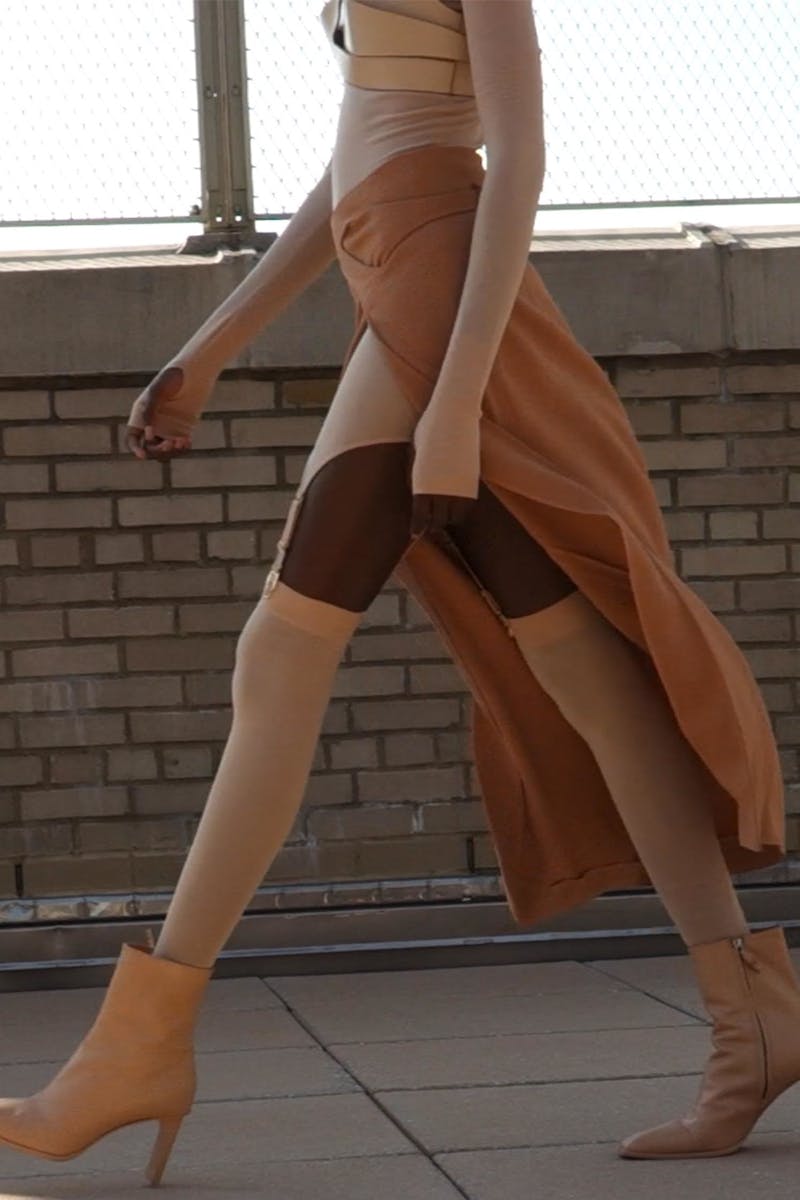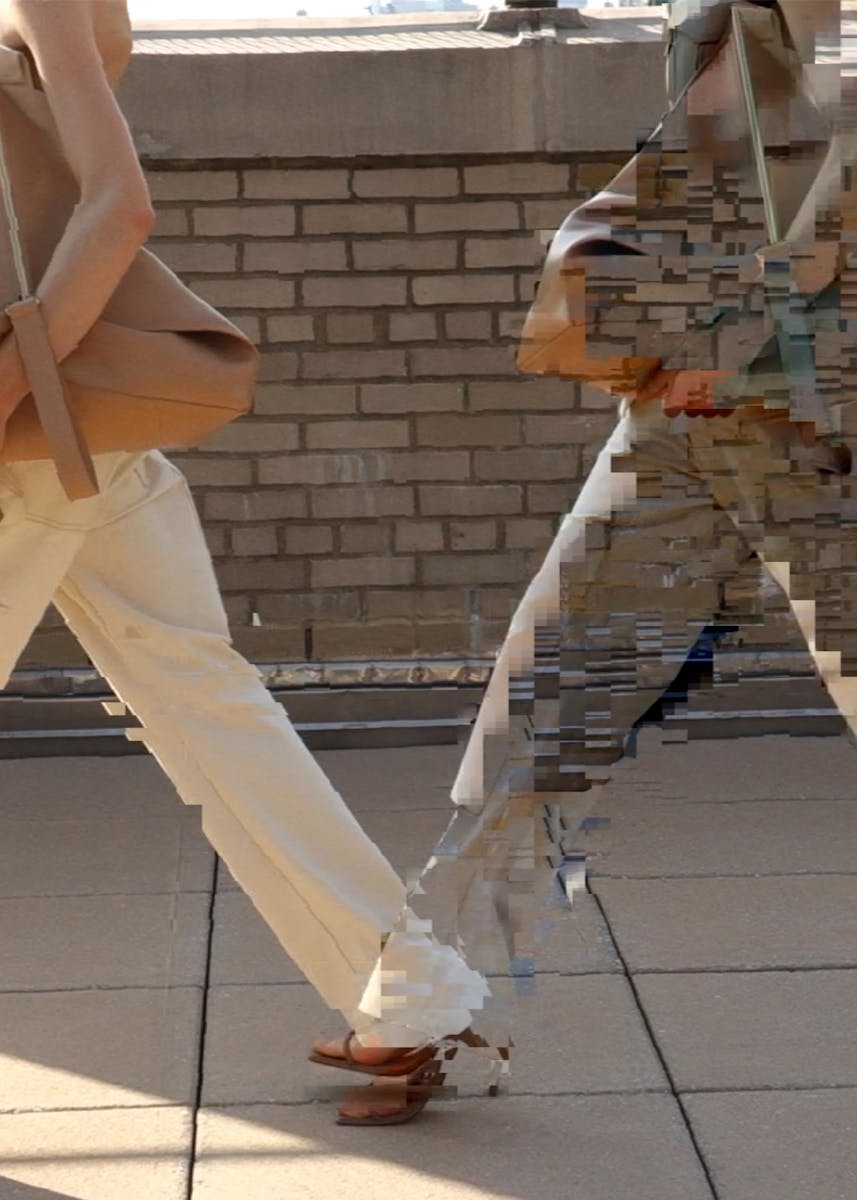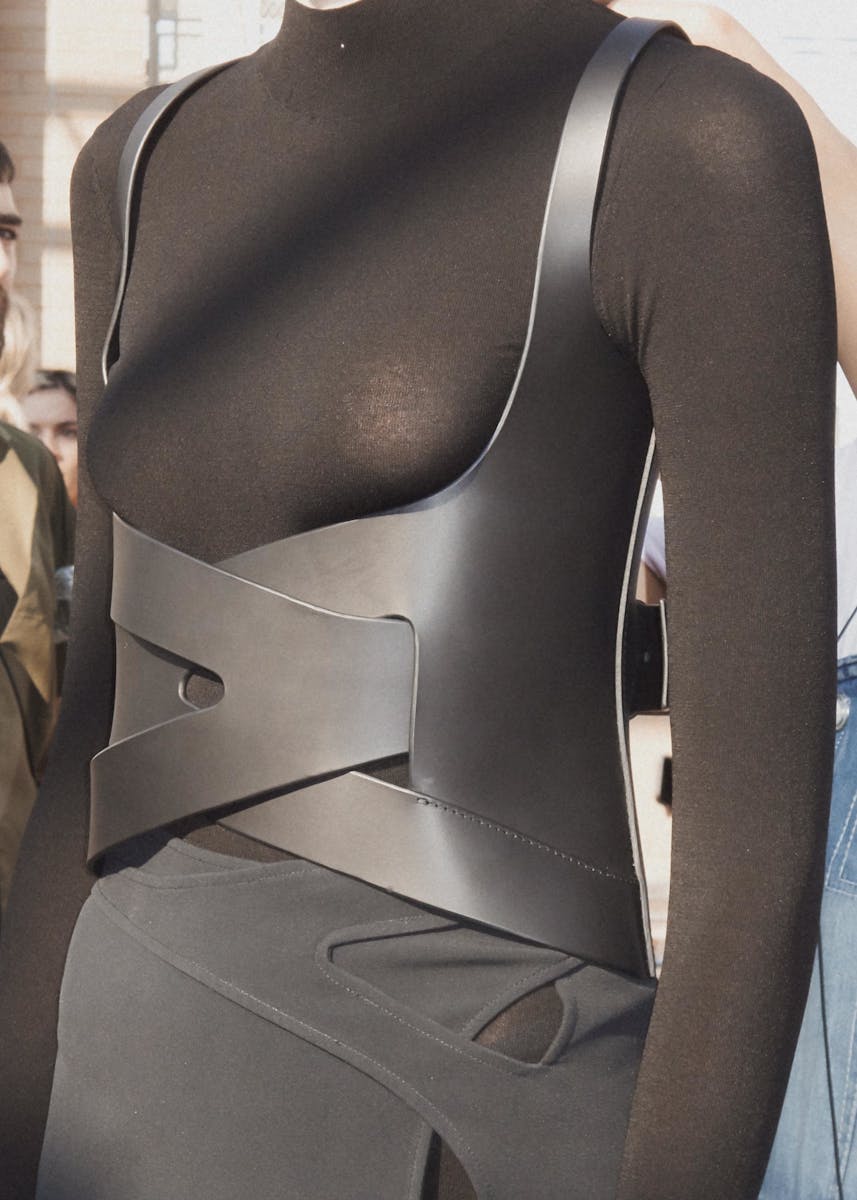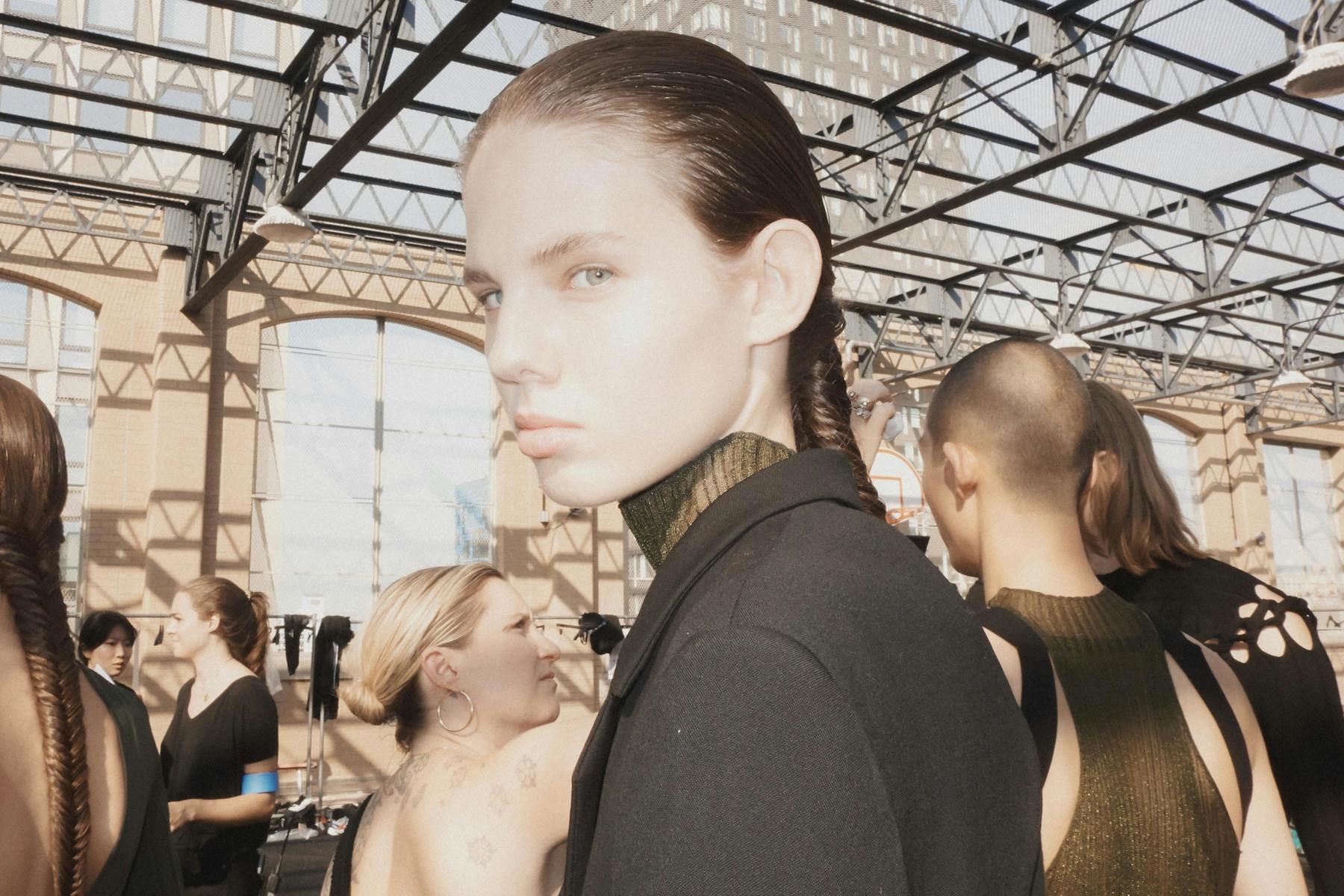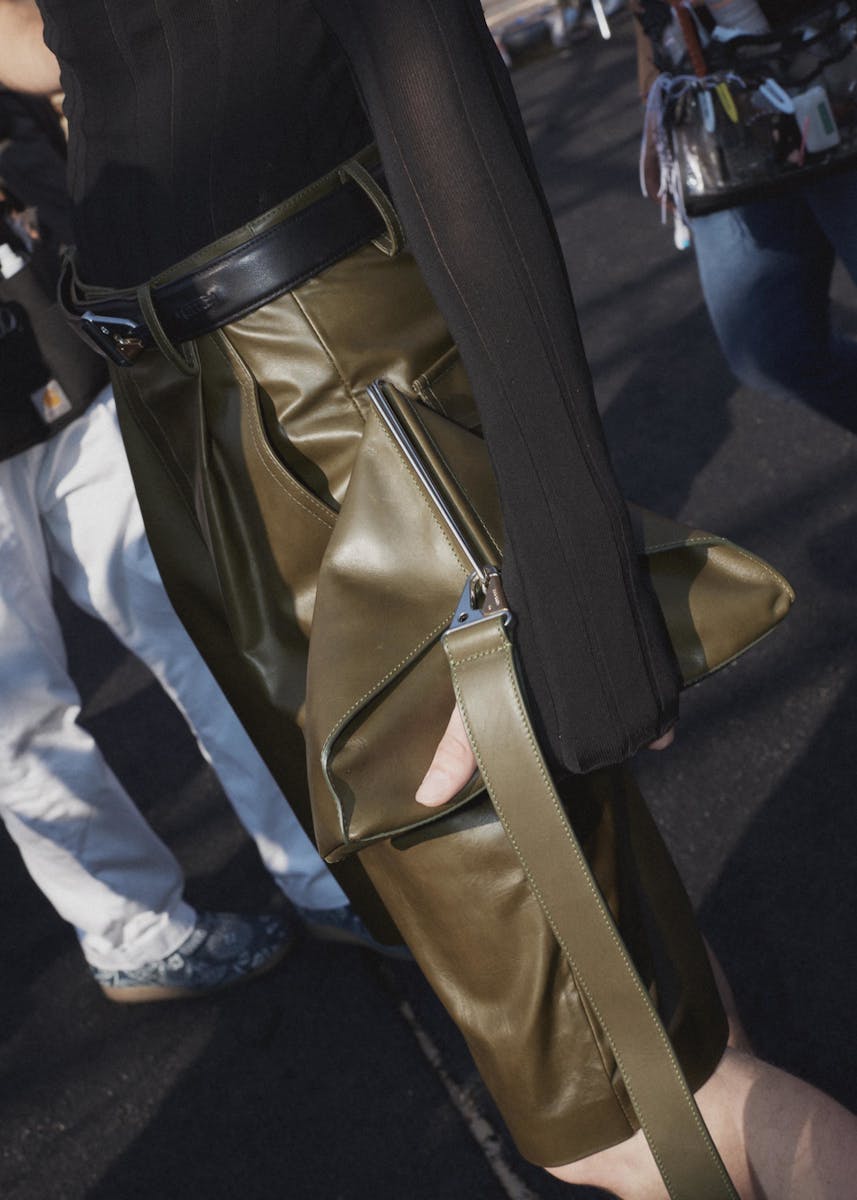 Lazaro Her­nan­dez and Jack McCol­lough have rein­vent­ed the Sigour­ney Weaver-era Work­ing Girl for 2020. This lat­est col­lec­tion, only their sec­ond back in New York since return­ing from their slot in the Paris fash­ion sched­ule, admit­ted­ly took inspi­ra­tion from the women in their own office. Mod­els wore simul­ta­ne­ous­ly struc­tured but but­tery-look­ing pow­er suits, their hair pulled back in equine-bound ponytails.
What did it sound like?
Tiana's First True Love and Les­ley Gore's You Don't Own Me pret­ty much said it all.

Listen now:

Proenza Schouler SS20 soundtrack
Who was there?
Hunter Schafer, Hari Nef, Anna Win­tour, and Karen Elson.
ECK­HAUS LAT­TA SS20
The first four looks down the run­way at Eck­haus Lat­ta took guests a bit by sur­prise. Gone was the idio­syn­crat­ic grunge of pre­vi­ous sea­sons, where sep­a­rates slung from the body. In their place: sporty lace pan­el­ing cut into struc­tured shapes. The clothes were a palate cleanser, prep­ping the audi­ence for a show that dripped with con­fi­dence. Per­haps their best yet?
Con­trast stitch­ing was hyper­bol­ic and paired with frills (a first for design duo Zoe Lat­ta and Mike Eck­haus), a pair of pants were so high-waist­ed they resem­bled a cum­mer­bund, bell­bot­toms, and sequins made their way into the col­lec­tion. In between empha­sized details, knits inched clos­er to Mis­soni in terms of sophis­ti­ca­tion. Eck­haus Lat­ta hint­ed towards a trend of a lit­tle bit more of every­thing. Case in point: recent­ly clogs have become less than, unob­tru­sive and whit­tled down. Eck­haus Lat­ta brought clogs back to form, bulky and cum­ber­some like the giant iter­a­tions found on the streets of Ams­ter­dam that tourists sit in for pic­tures. The plat­form clogs, espe­cial­ly the Smurf blue ones, were all peo­ple could talk about post-show.

Where was the show?
I took the D train from Eck­haus Latta's store in the Chi­na­town Mall and then fol­lowed the fash­ion girls from the Bar­clay Cen­ter to a two-fold ware­house a few blocks away.

Who walked?
May Hong, Hari Nef, Palo­ma Elsess­er, Susan Cianciolo.

What did it sound like?
The thump­ing rep­e­ti­tion of beats fit­ting­ly resem­bled some­thing you'd hear at a ware­house rave, but sound­ed in direct con­trast to the clothes, which pul­sat­ed in a range of tones.

Listen now:

Eckhaus Latta SS20 soundtrack
What about the beauty?
Hair was slicked back – a go-to run­way option! – but some­times dyed blue to match the rep­e­ti­tion of the hue through­out the col­lec­tion. Per­haps an ode to the Blue Man Group?
What did it look like?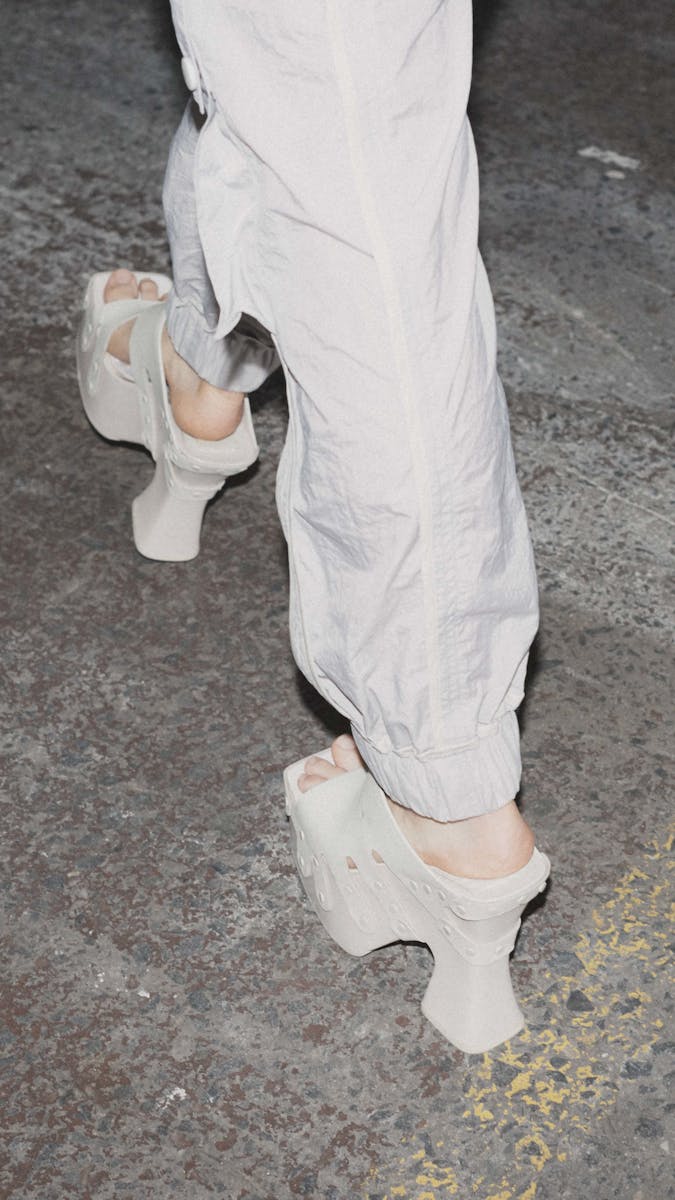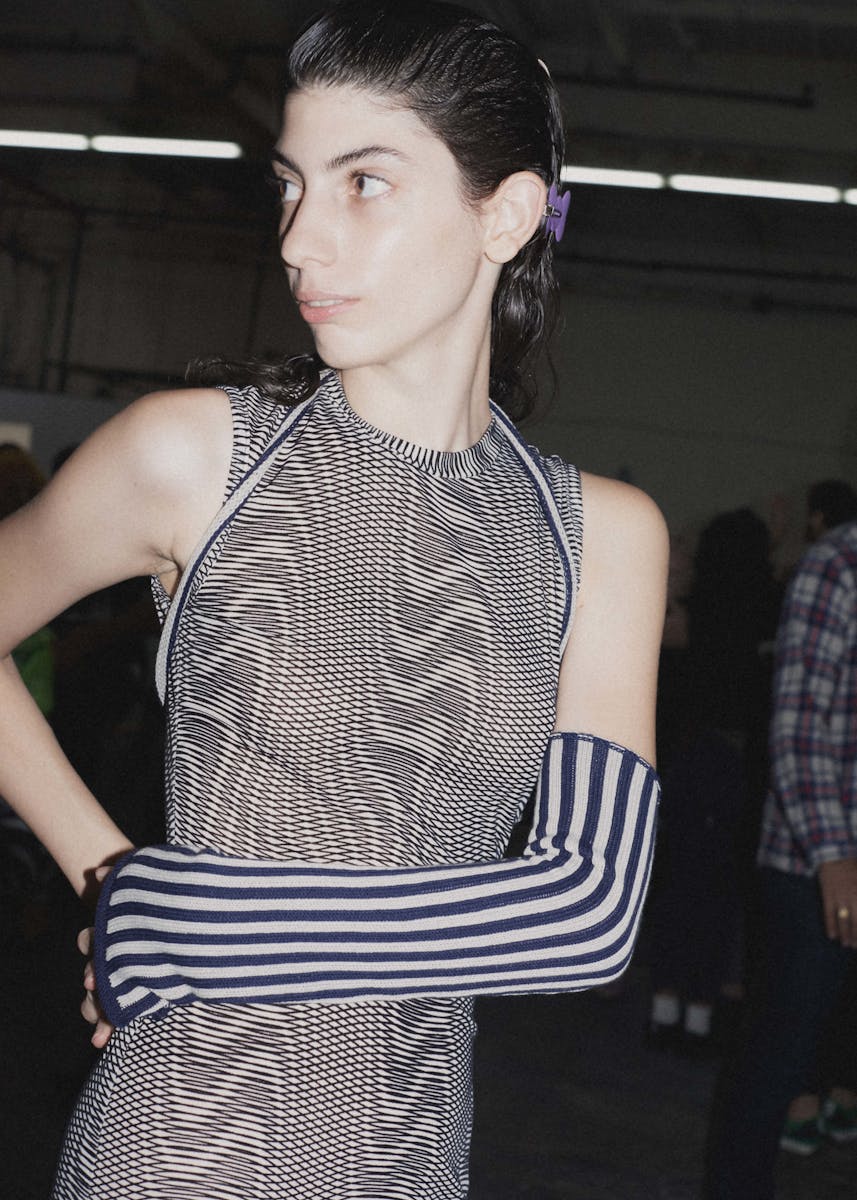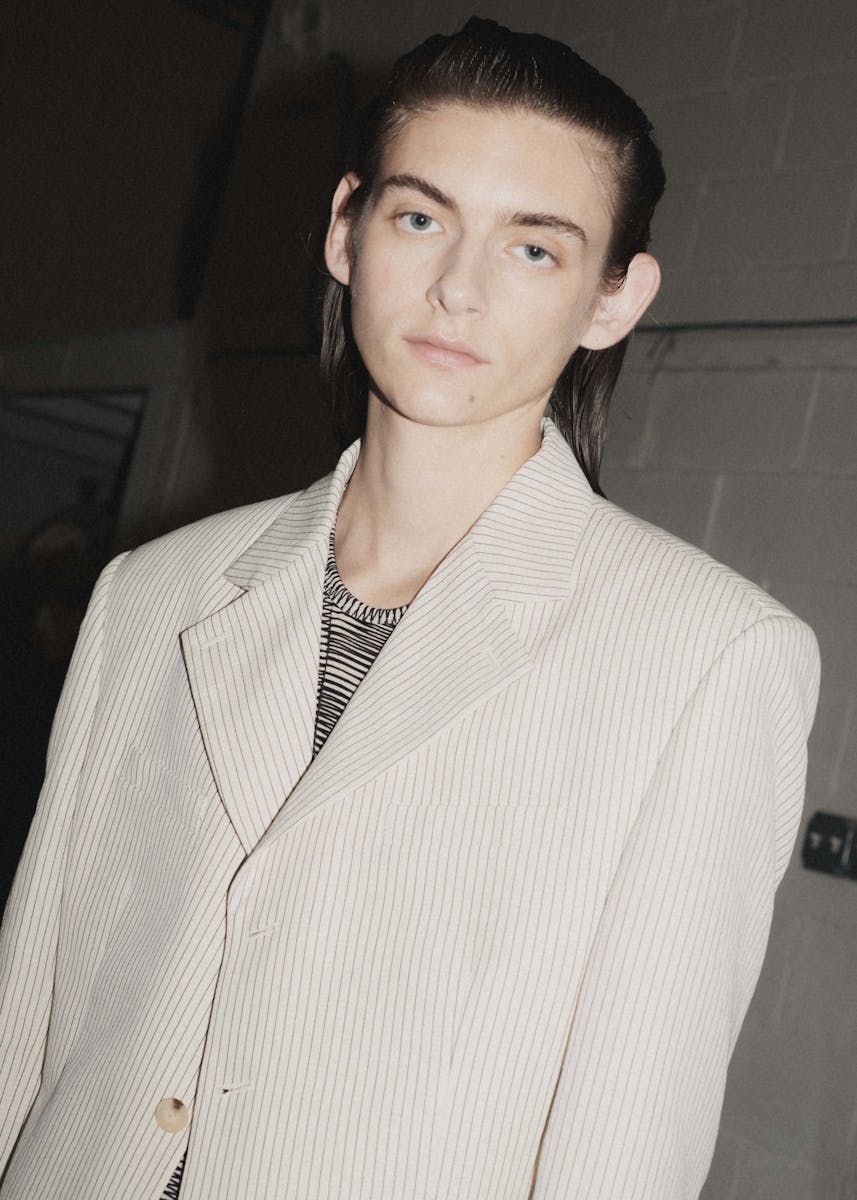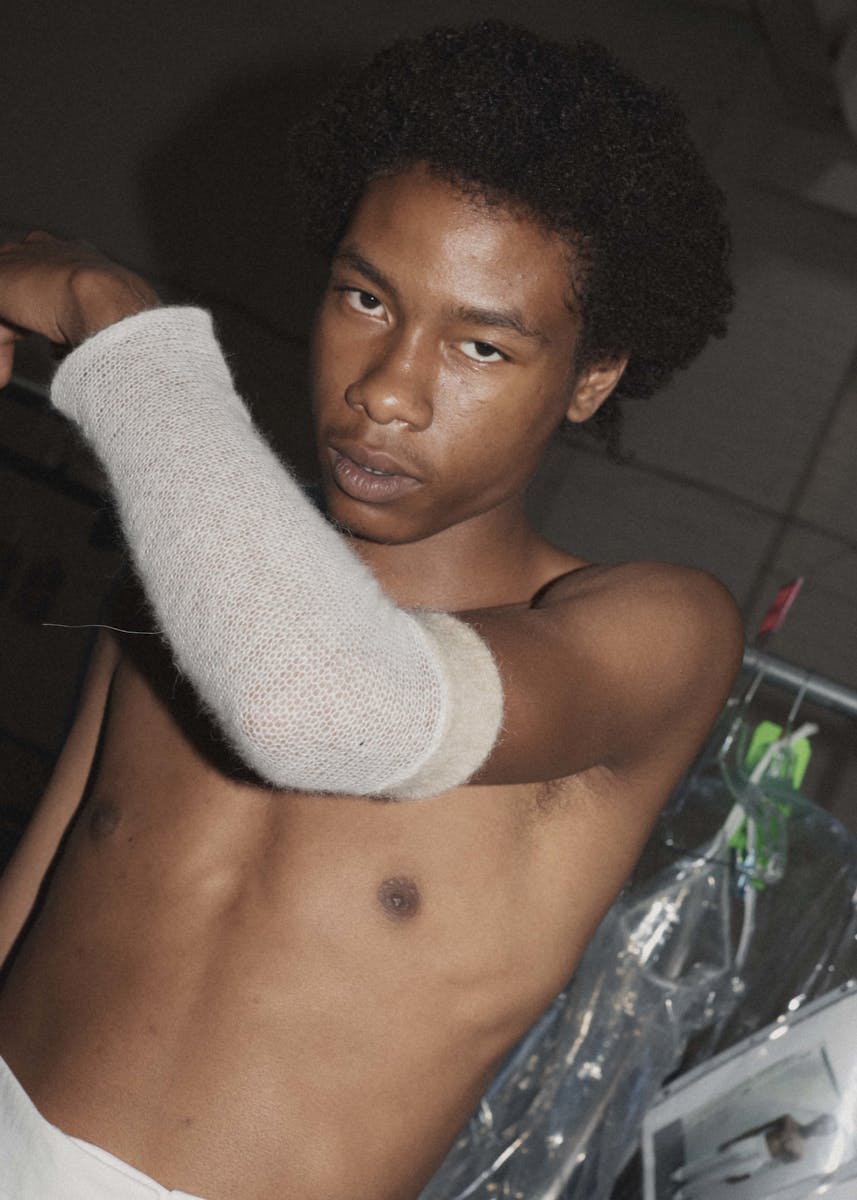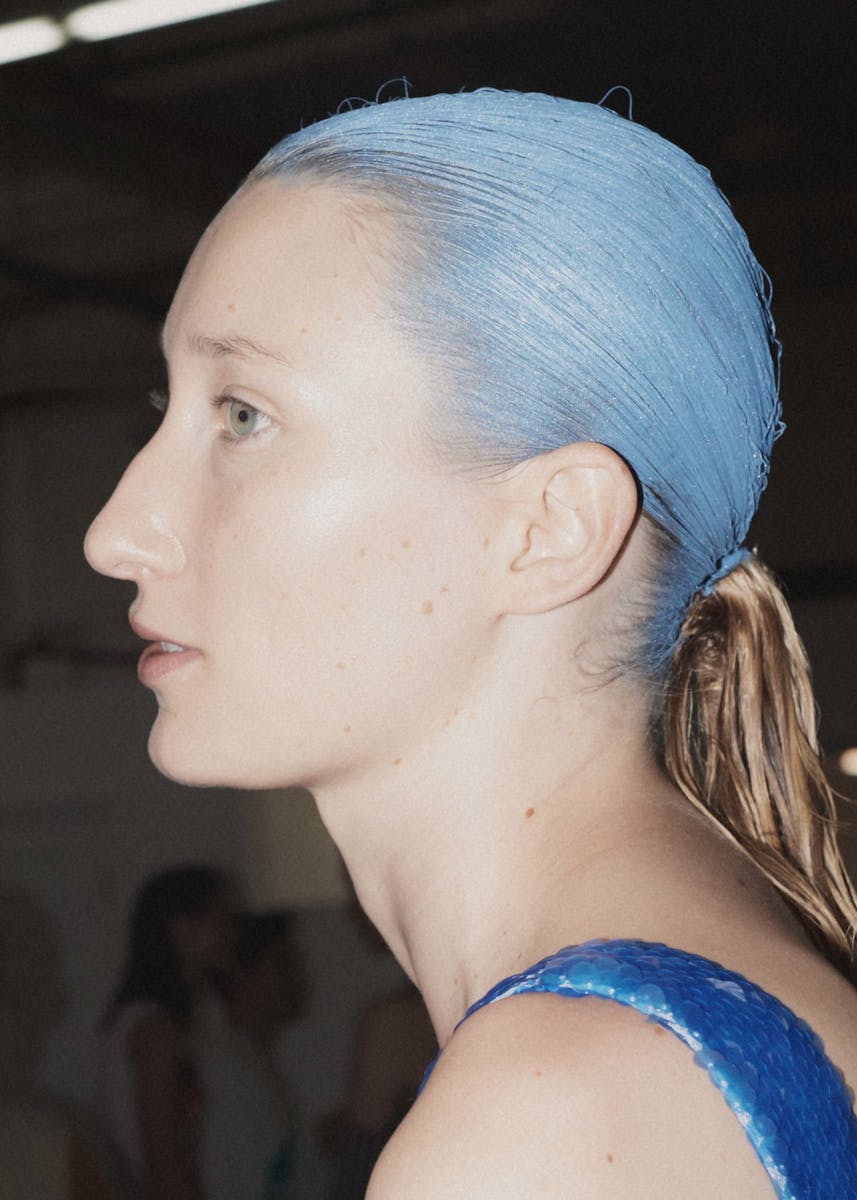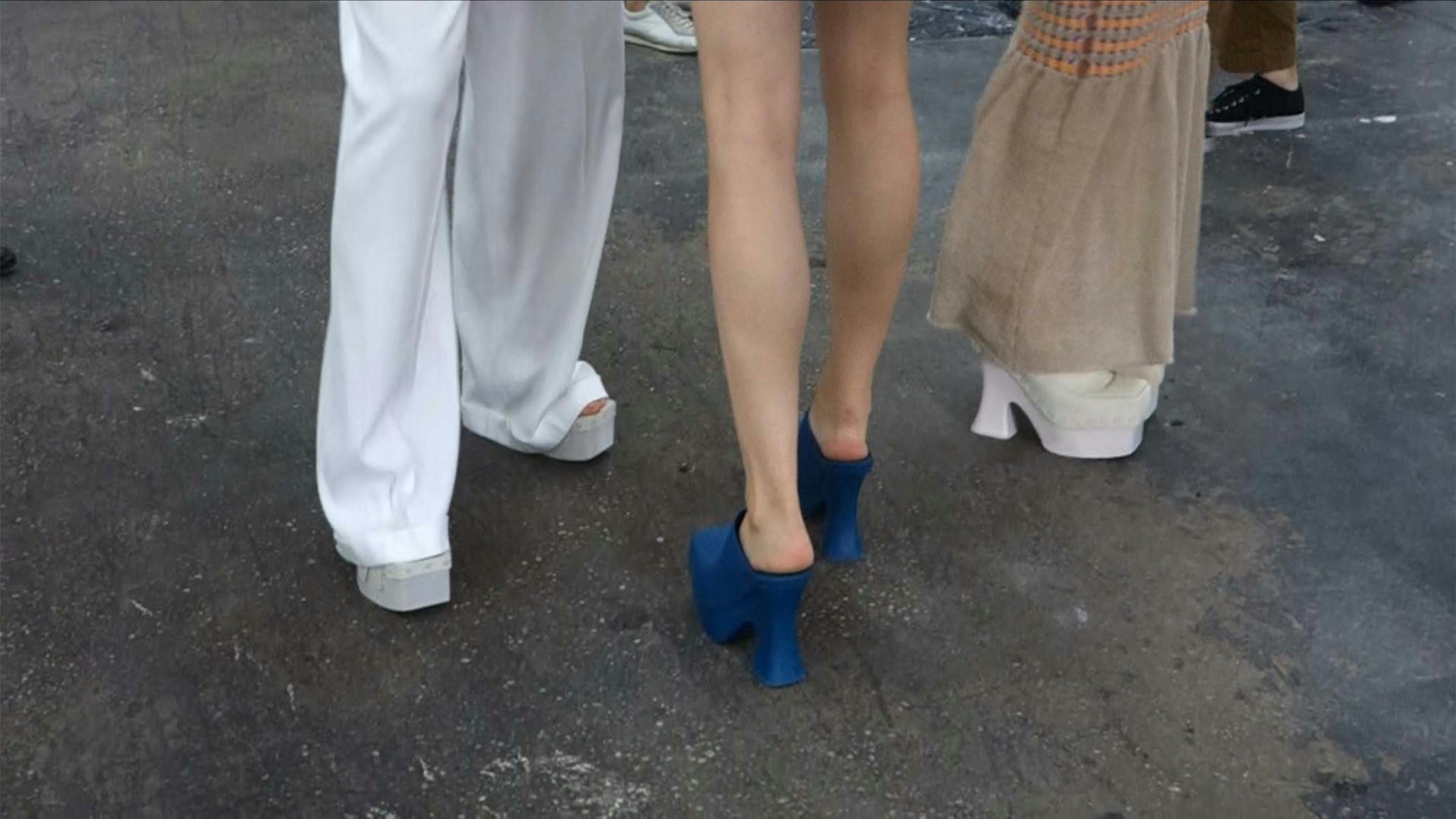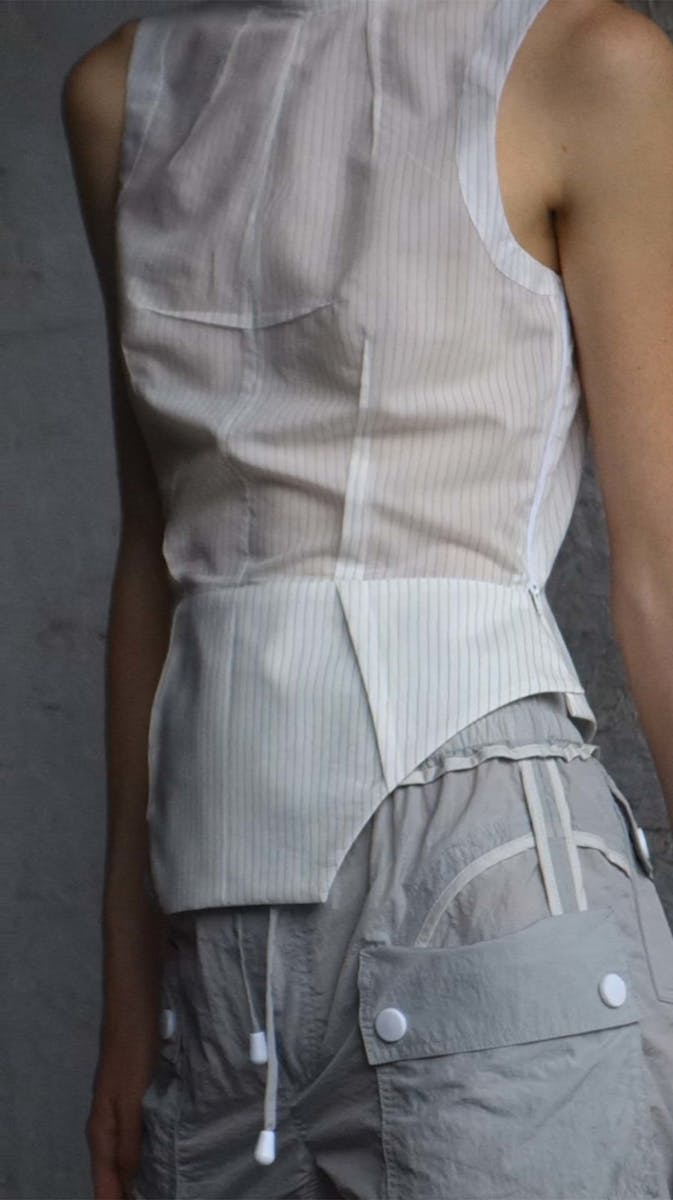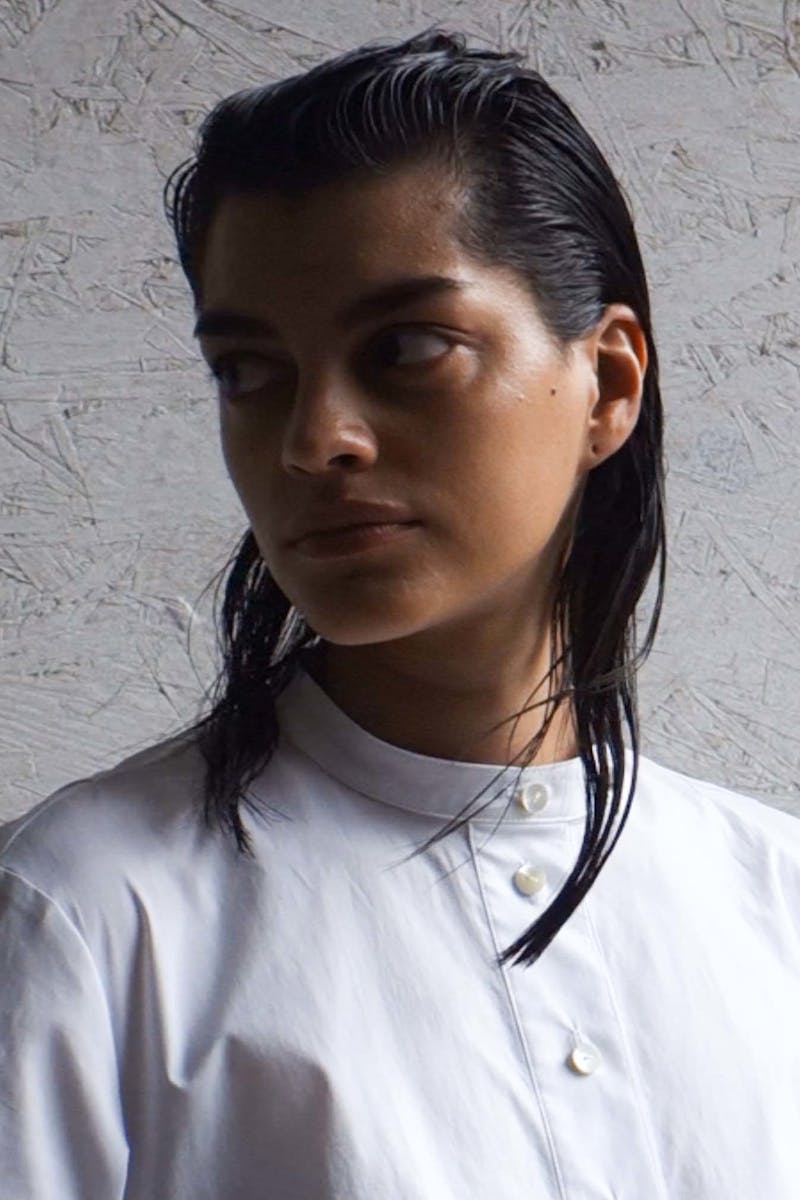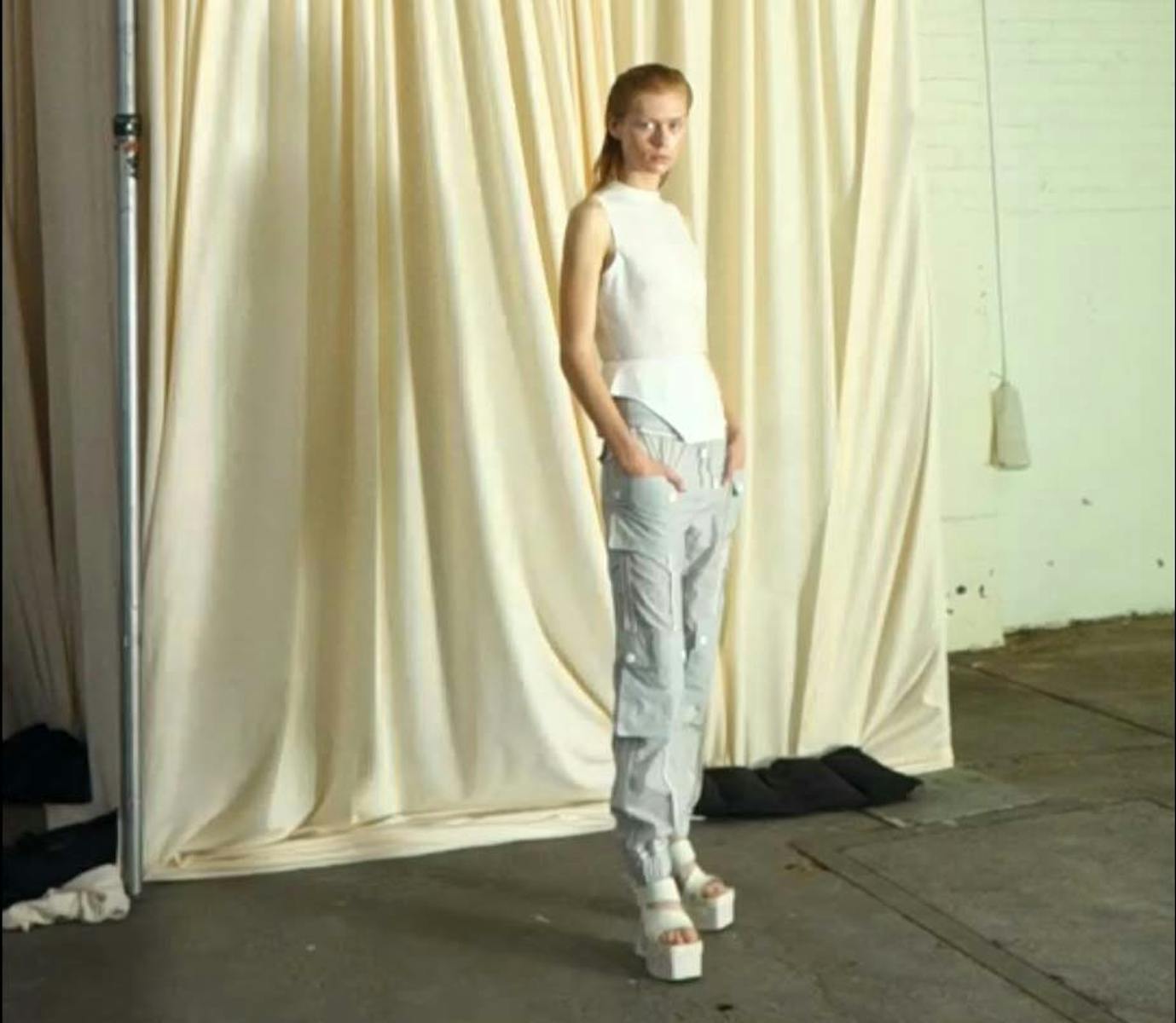 What were peo­ple say­ing about it?
Pop pow­er­house Clairo was enam­ored with the blue clogs.
This sea­son Vaquera's guests were treat­ed to a triple head­er: Sec­tion 8, Crea­tures of the Wind and CDLM were all on the bill, too. Titled ​"In Lov­ing Mem­o­ry of New York", Vaquera's SS20 col­lec­tion was an ode to the ups and downs asso­ci­at­ed with the Big Apple, play­ing out as a series of over­sized and decon­struct­ed gar­ments fit for both the pave­ments and the par­ty. Think: a cerise pink ruf­fled par­ty dress com­plete with bal­loon sleeves, cropped den­im jack­ets worn atop of loose fit­ting den­im shirts and an over­sized floor-length pearl neck­lace weigh­ing down the model's neck. Vaquera's roman­tic take on the mun­dane will have you falling back in love with New York all over again.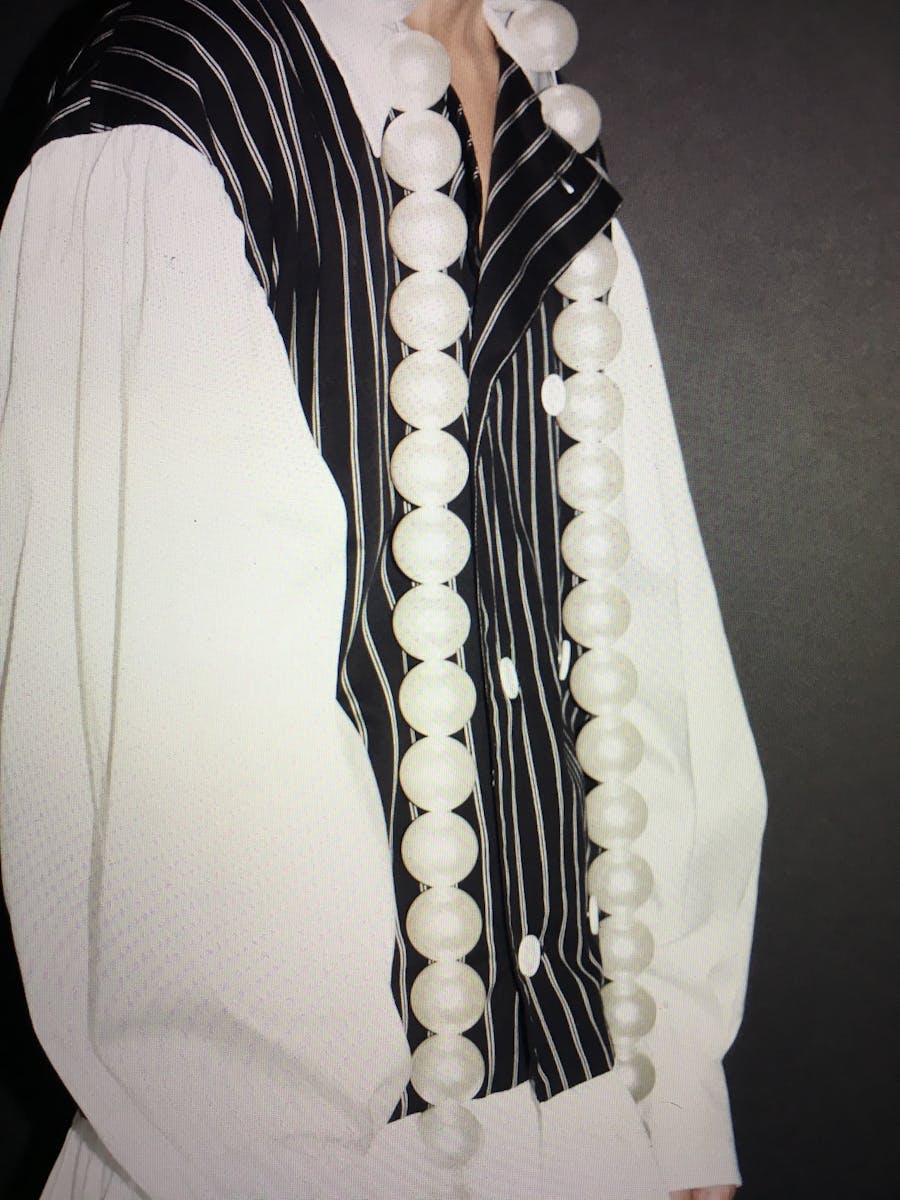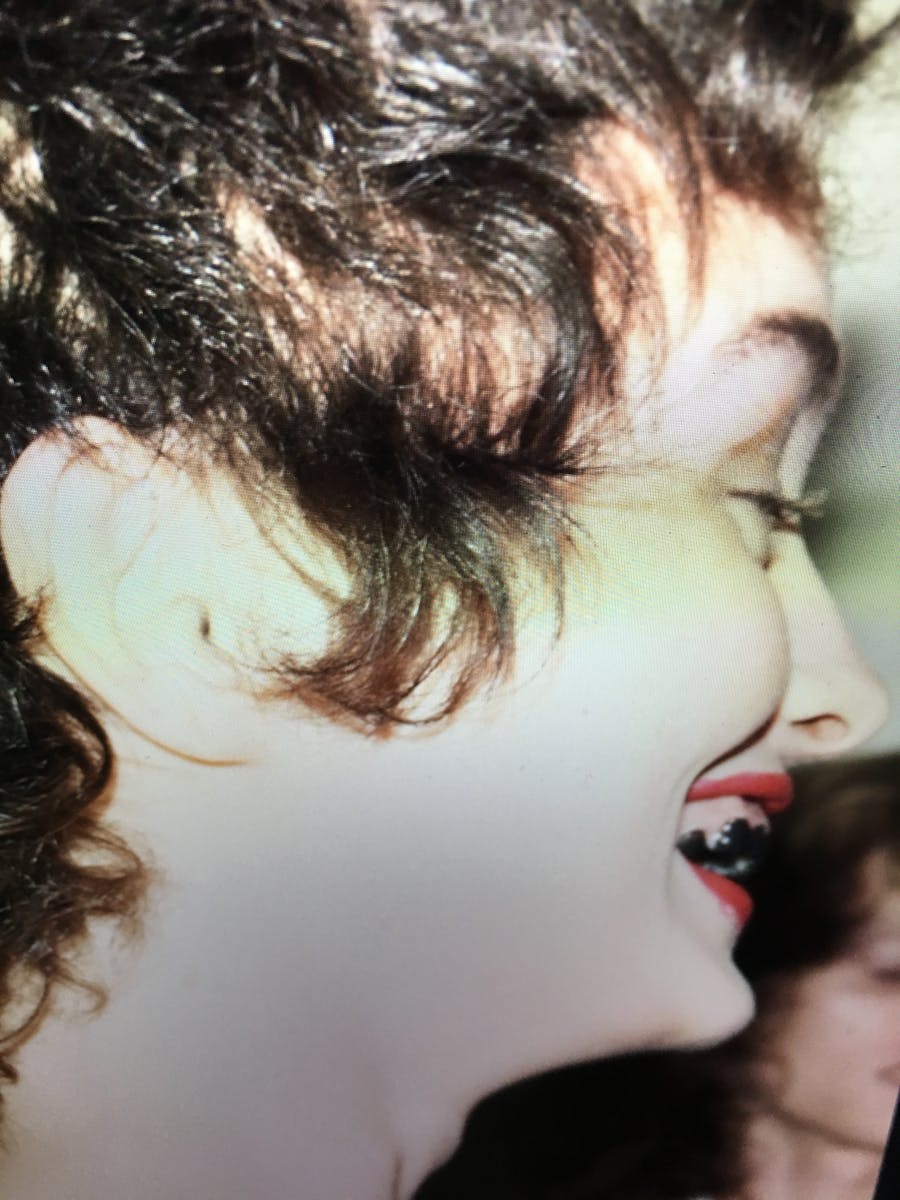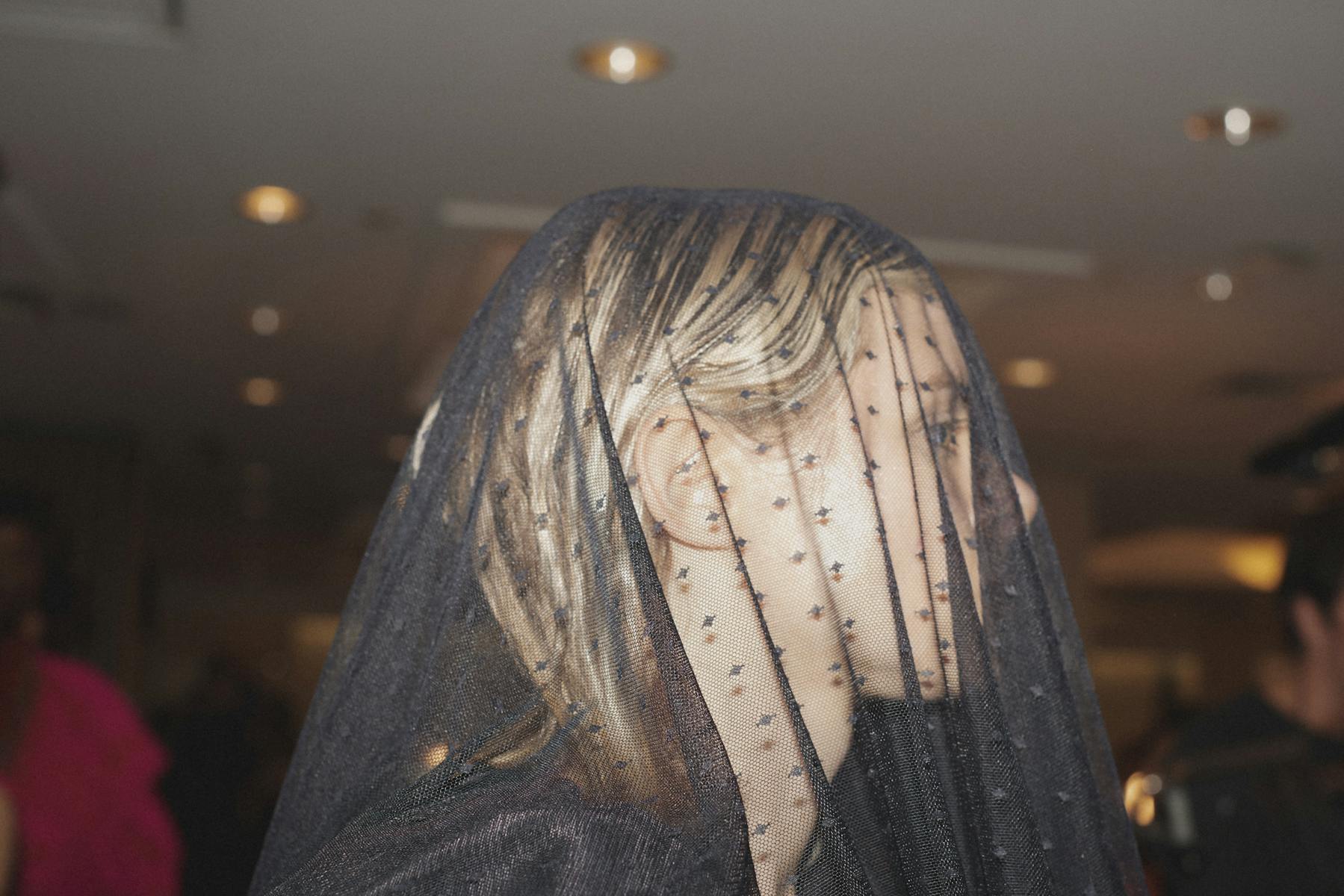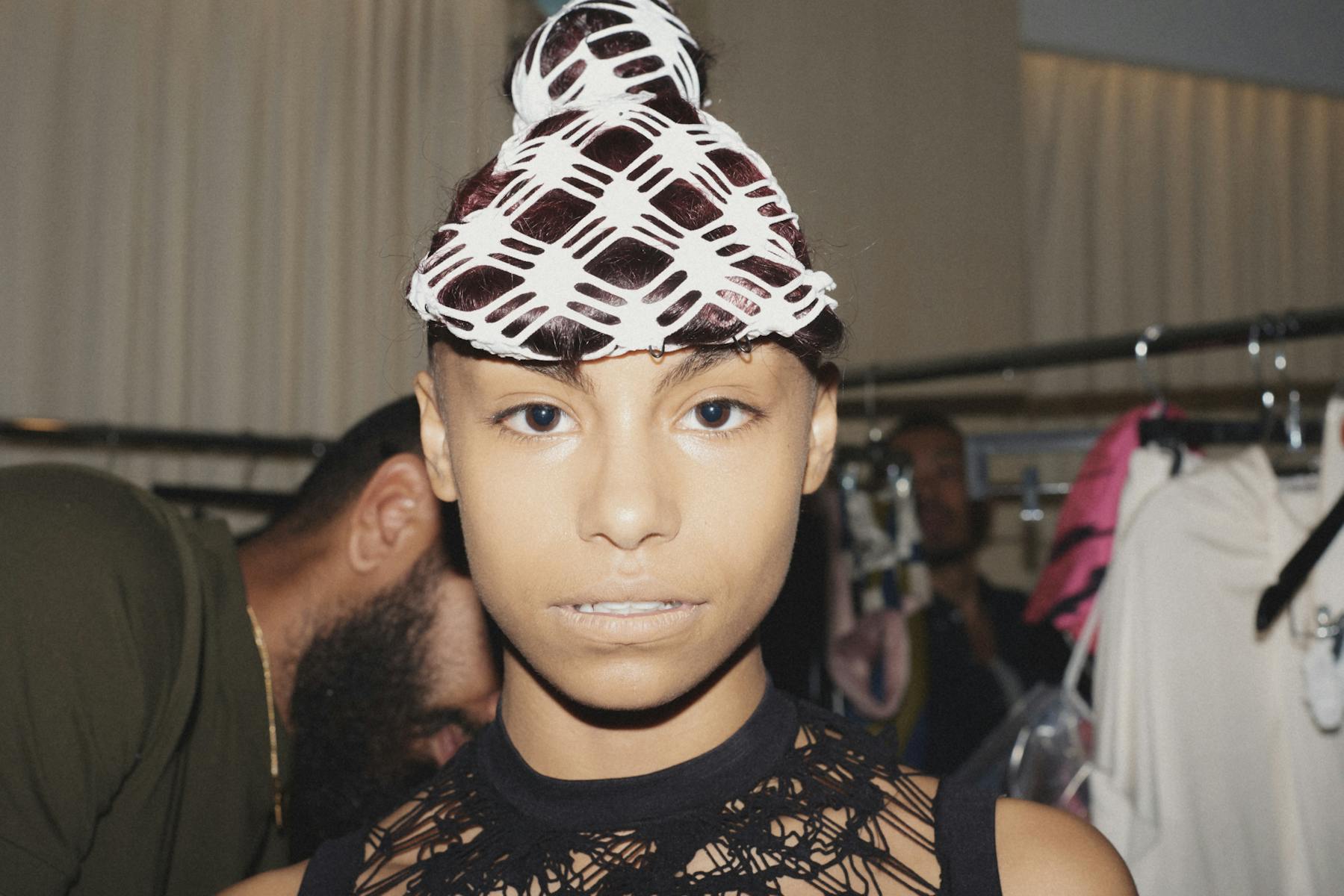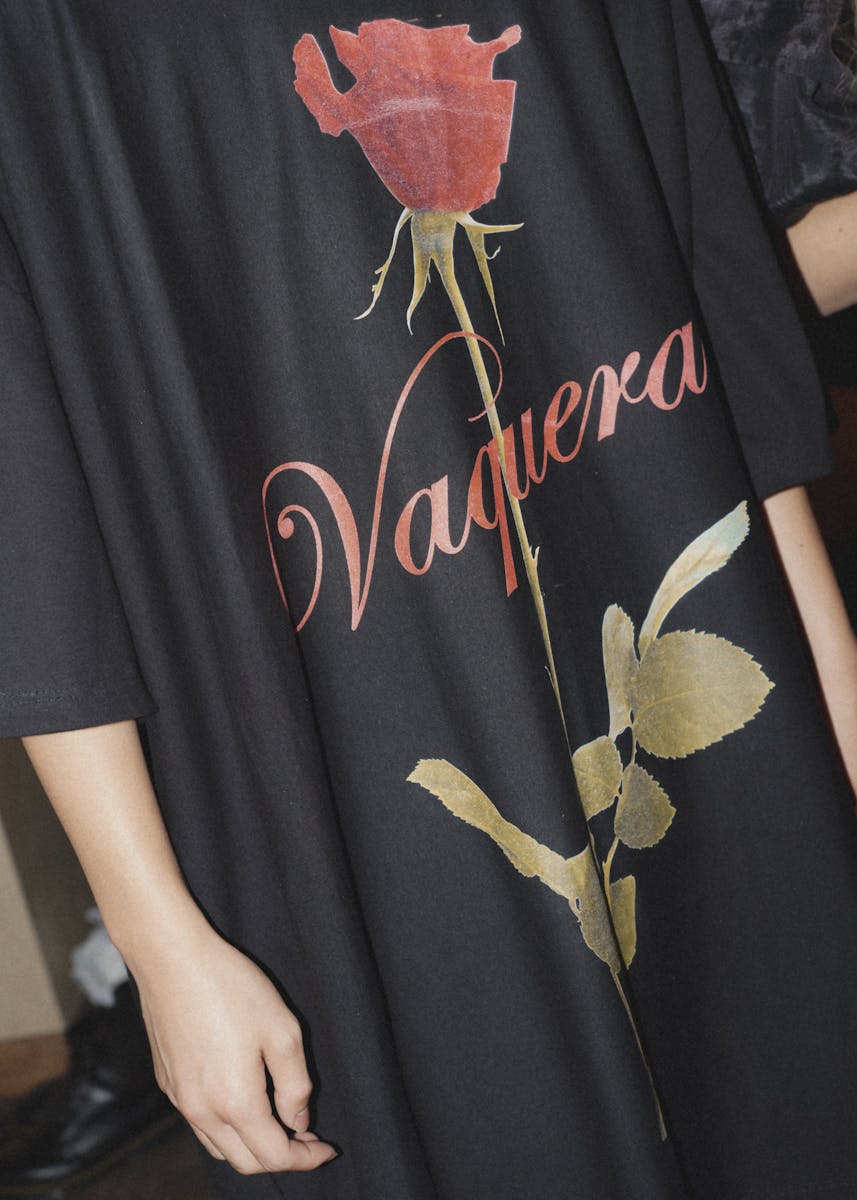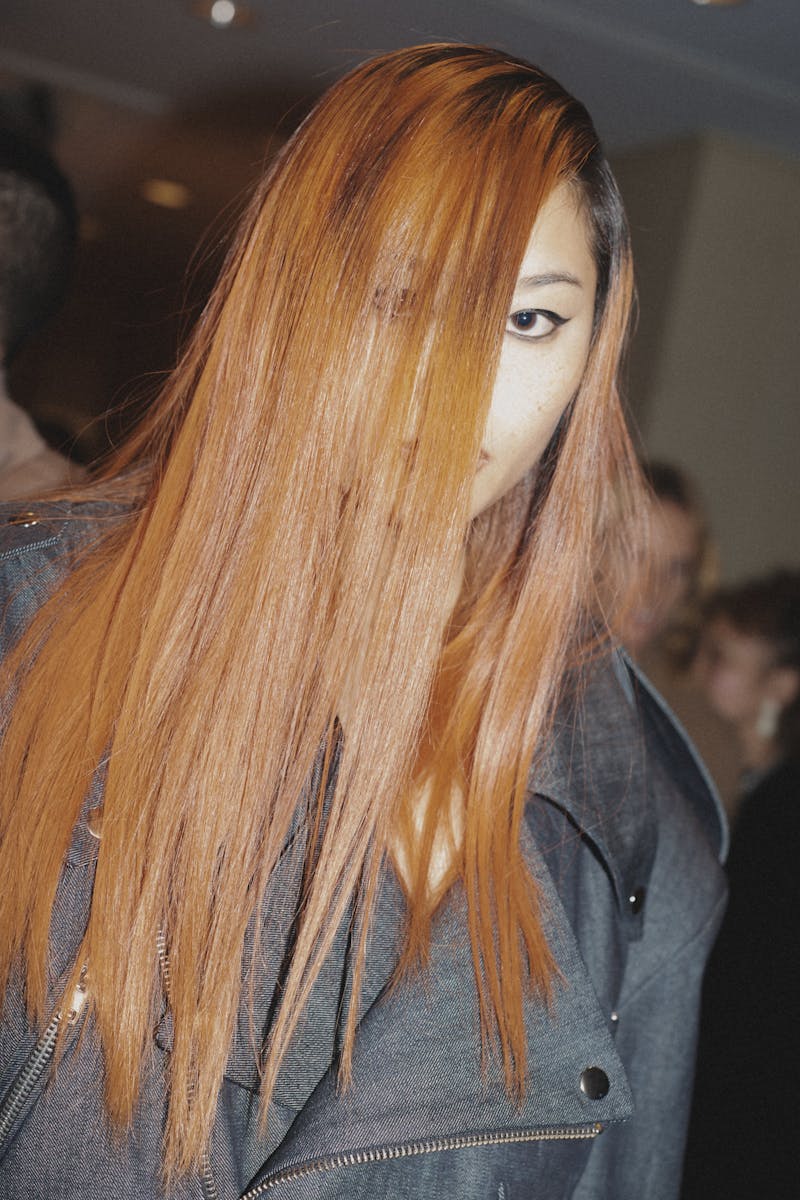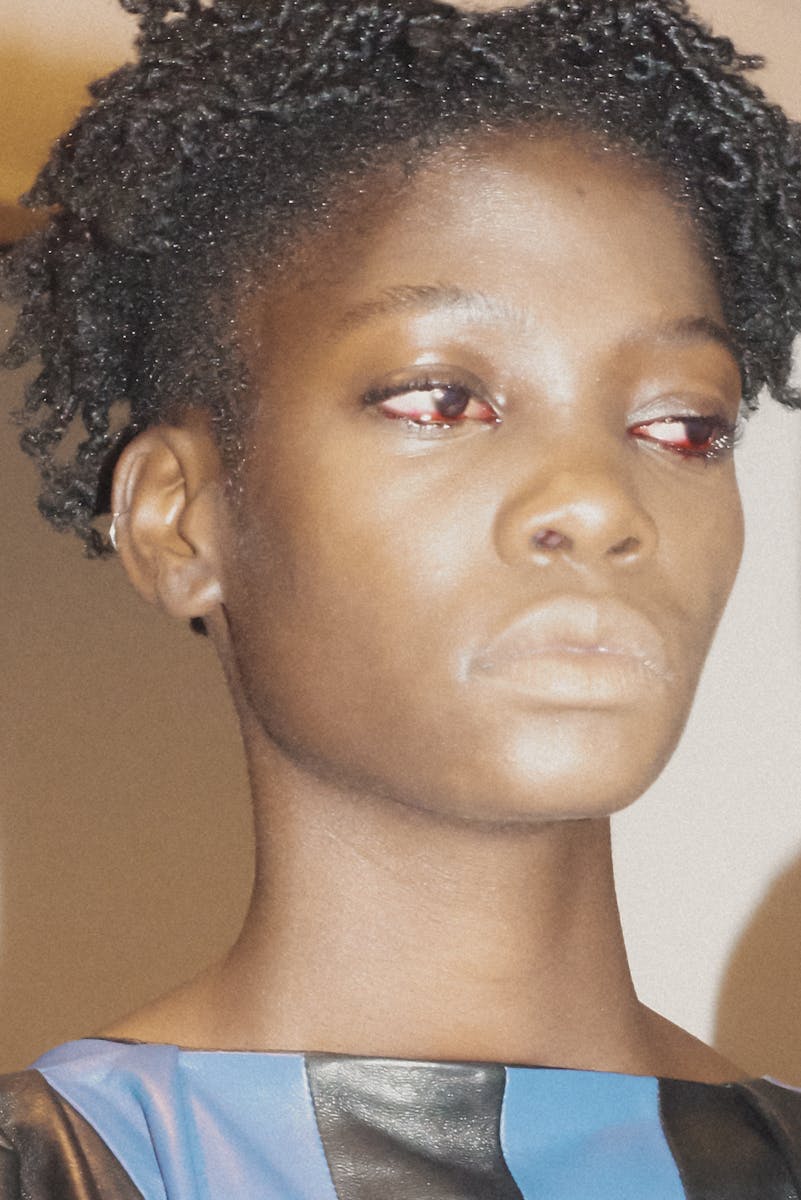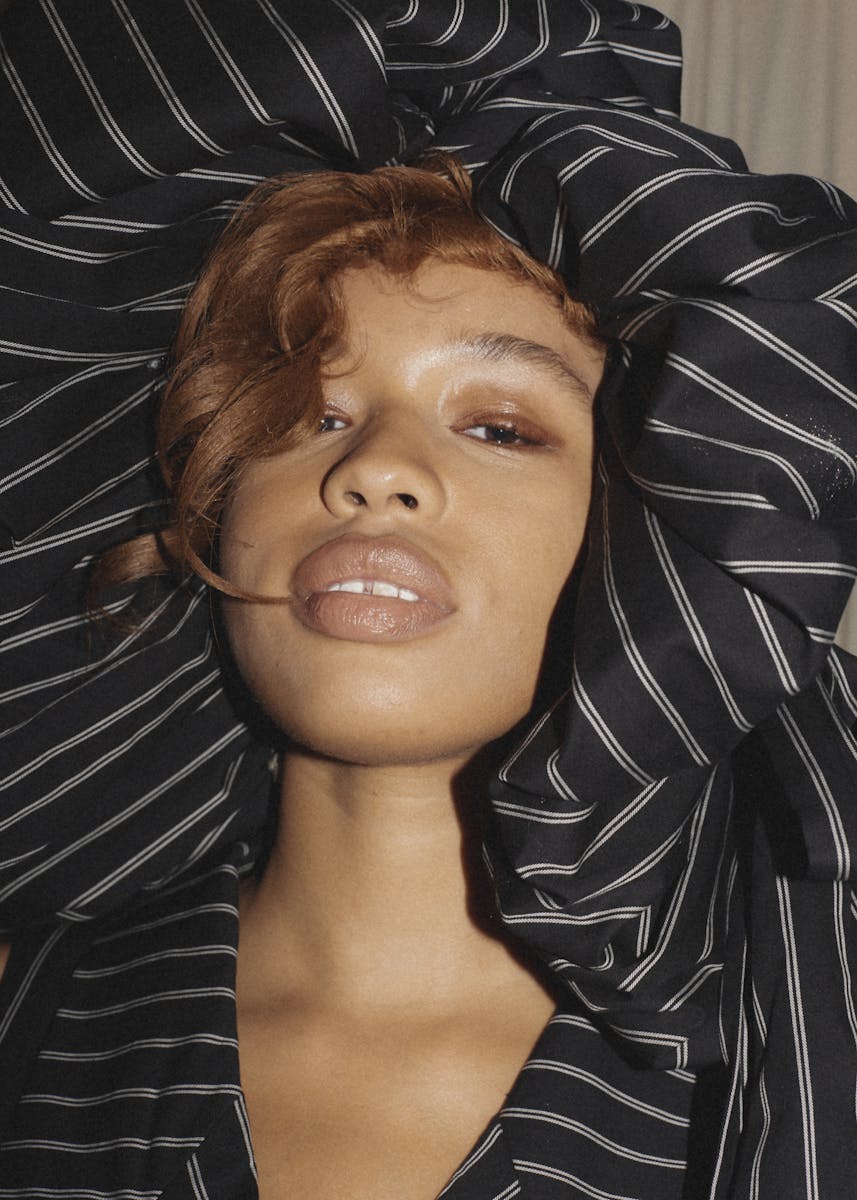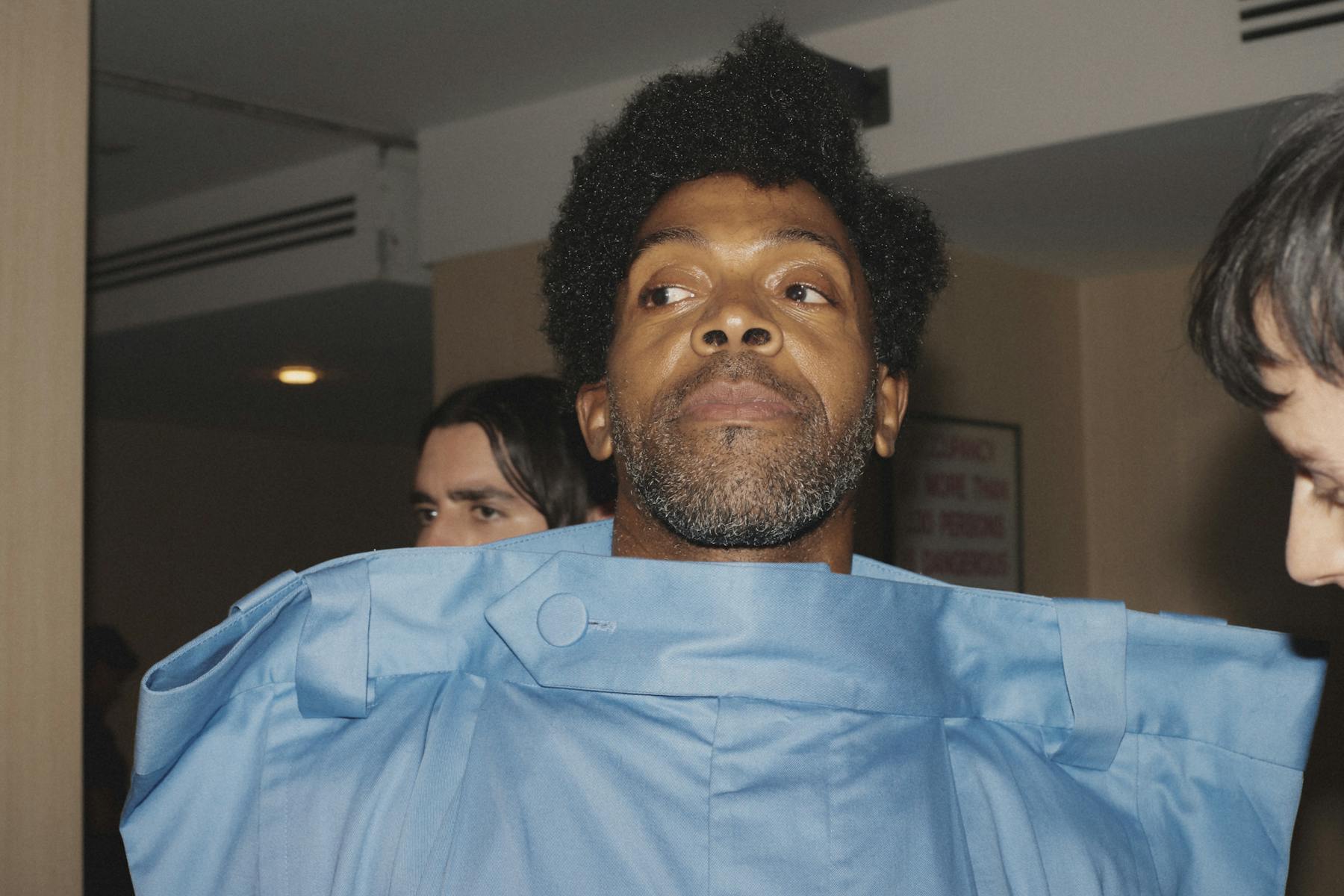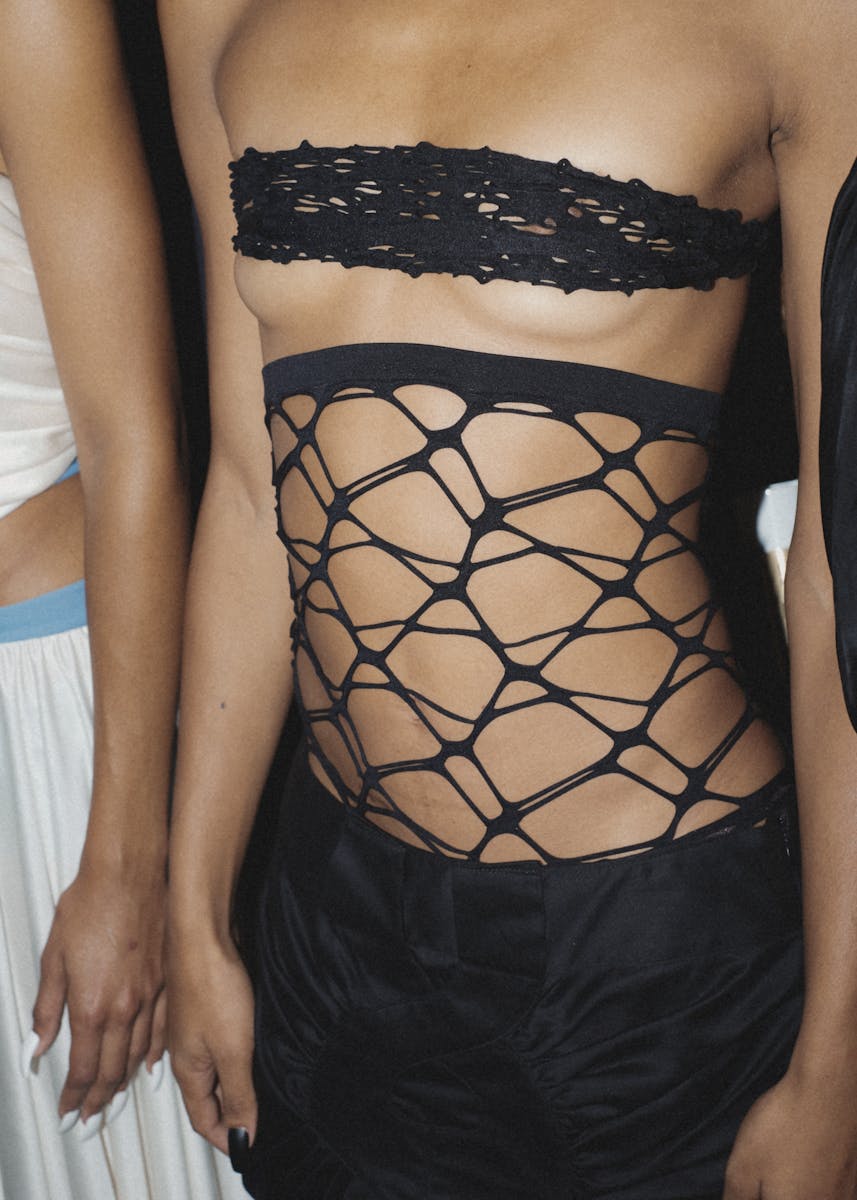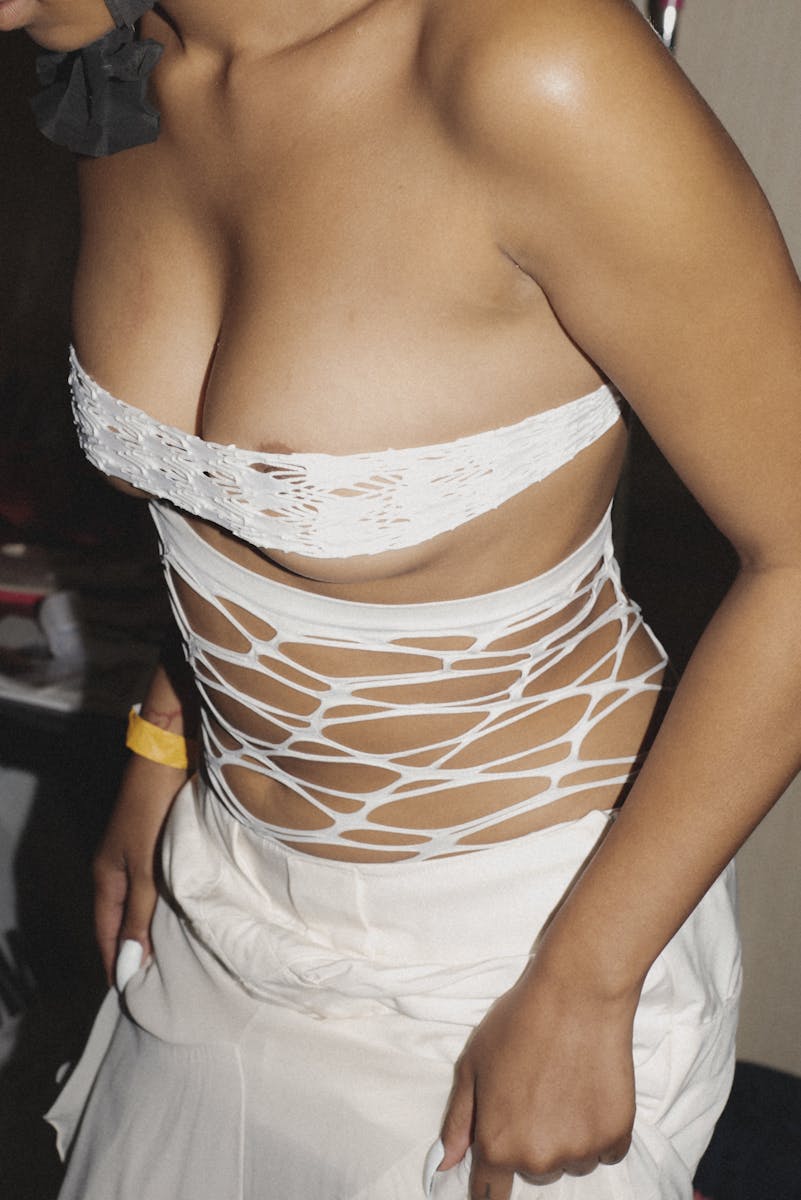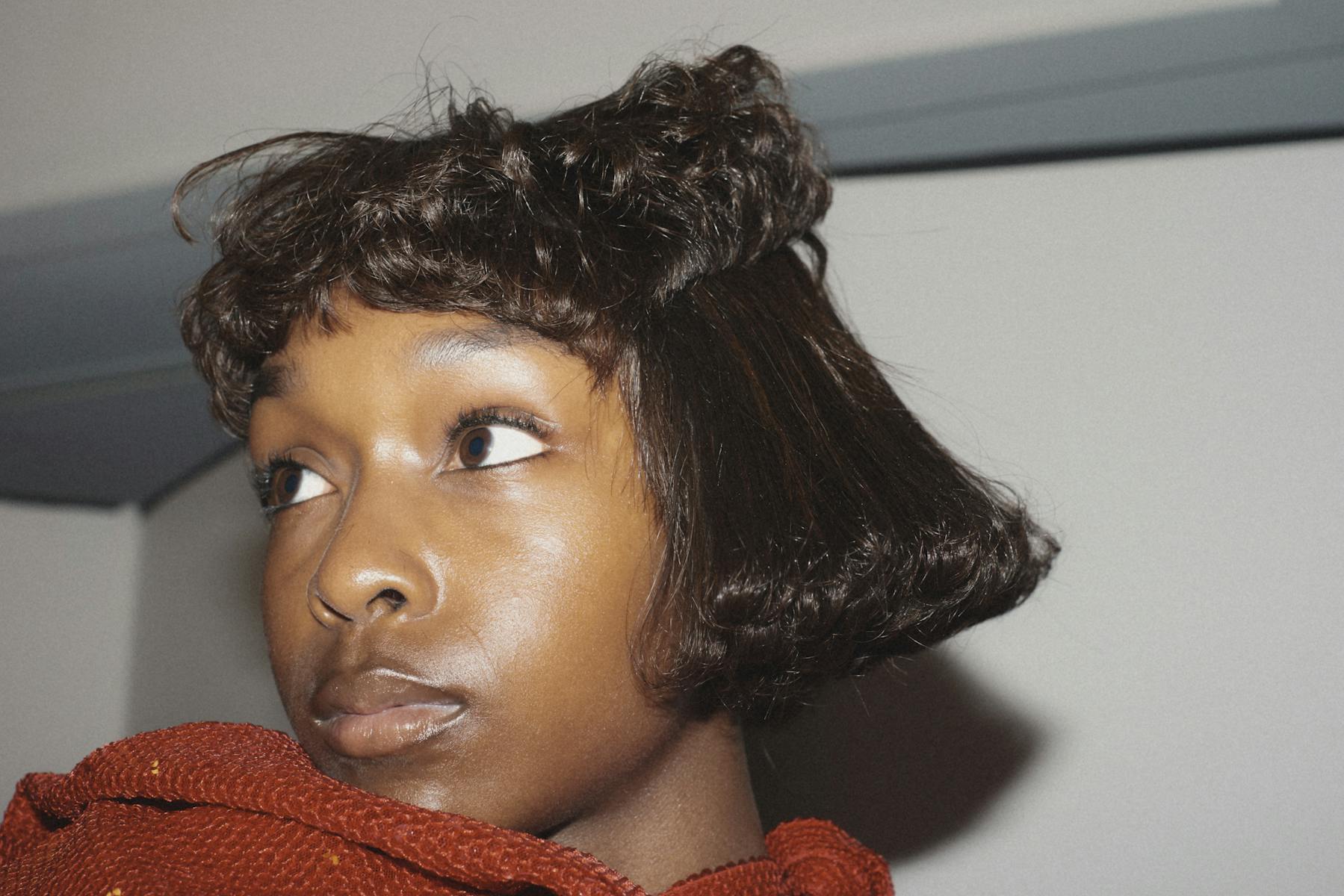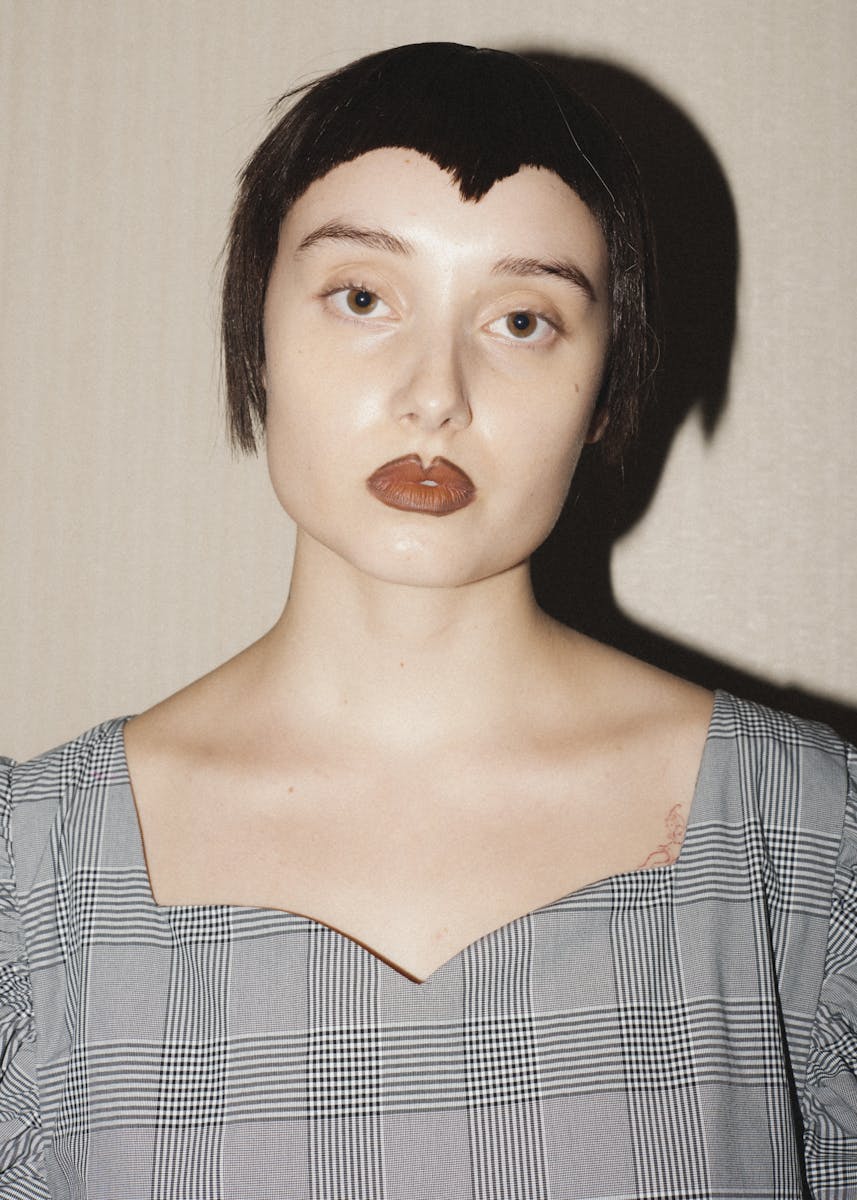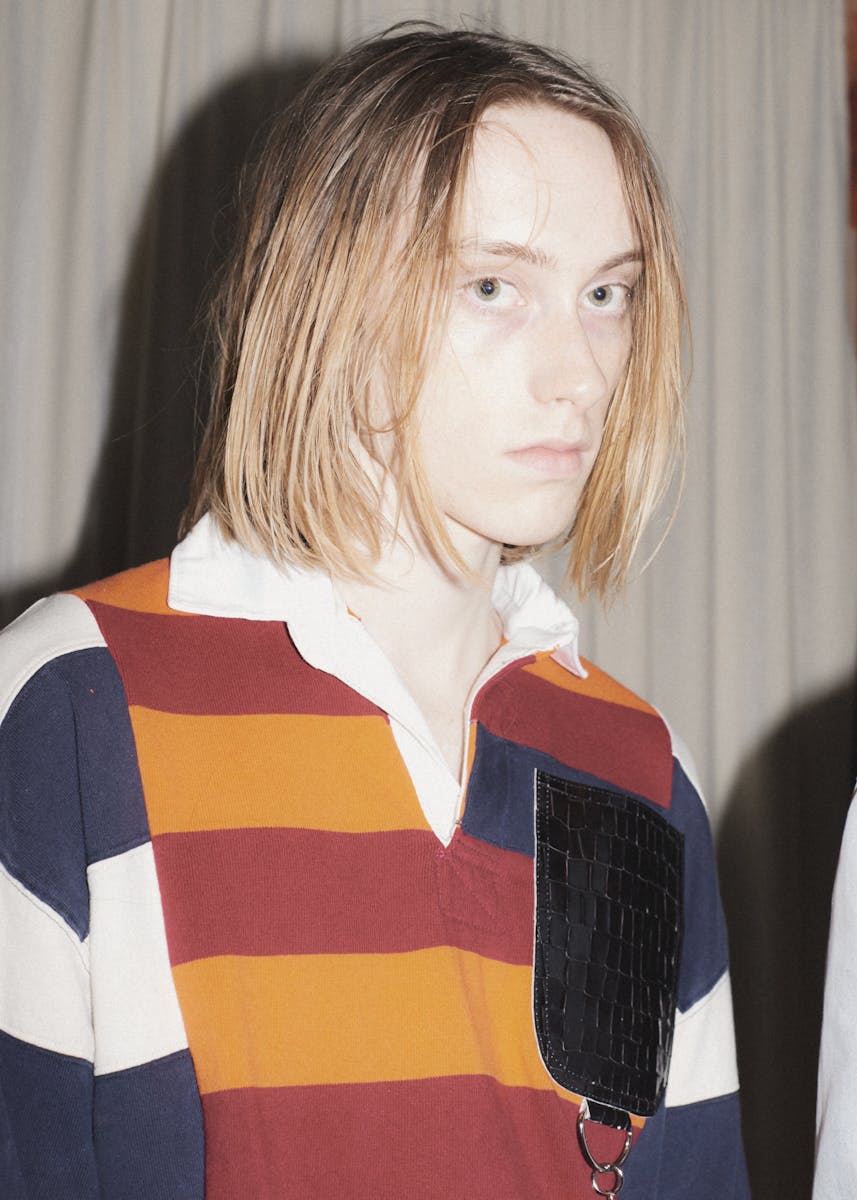 What about the beauty?
Teeth were paint­ed black. Don't try this at home.

MARYAM NAS­SIR ZADEH SS20
The styling at Maryam Nas­sir Zadeh repli­cates the hap­haz­ard way of dress­ing in-between the beach and your vaca­tion rental. Sea­side inspi­ra­tion is found in the details of the col­lec­tion: coral tex­tures and sea­weed appear in glass jew­el­ry and lace designs. Flo­rals didn't resem­ble flow­ers, but seabeds.
What was the venue?
The Pit in downtown's Sara D. Roo­sevelt Park, where peo­ple play polo on bicy­cles and on Sat­ur­day morn­ings local bird keep­ers con­duct a show-and-tell.

Who was in attendance?
Chef/​artist Laila Gohar, pho­tog­ra­ph­er Petra Collins, actress Hari Nef, singer Zsela Thomp­son and Nas­sir Zadeh's two daughters.

What did it sound like?
Oth­er­world­ly echos from Lizzi Bougat­sos and the occa­sion­al heck­le from a passerby.

Listen now:

The Maryam Nassir Zadeh SS20 soundtrack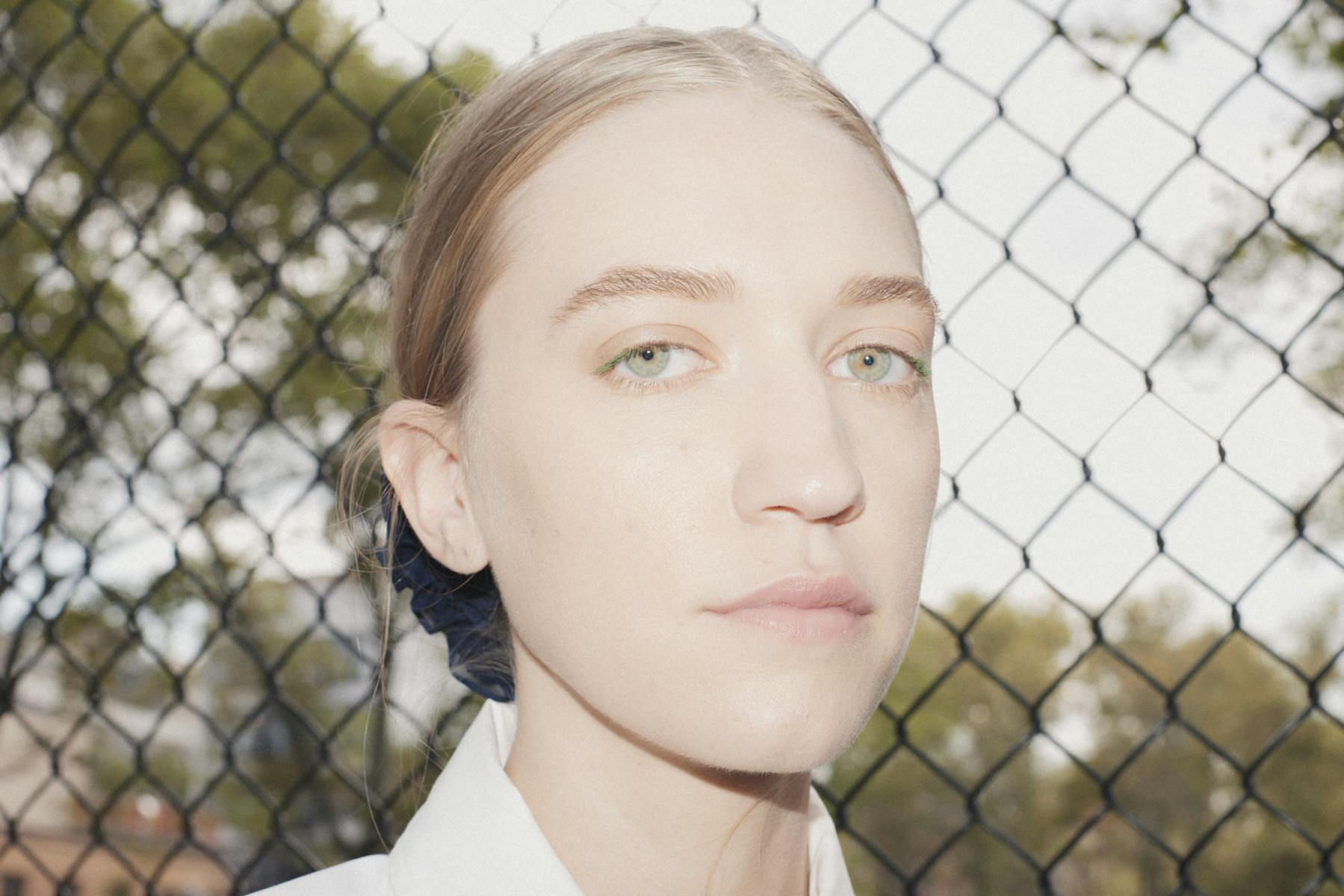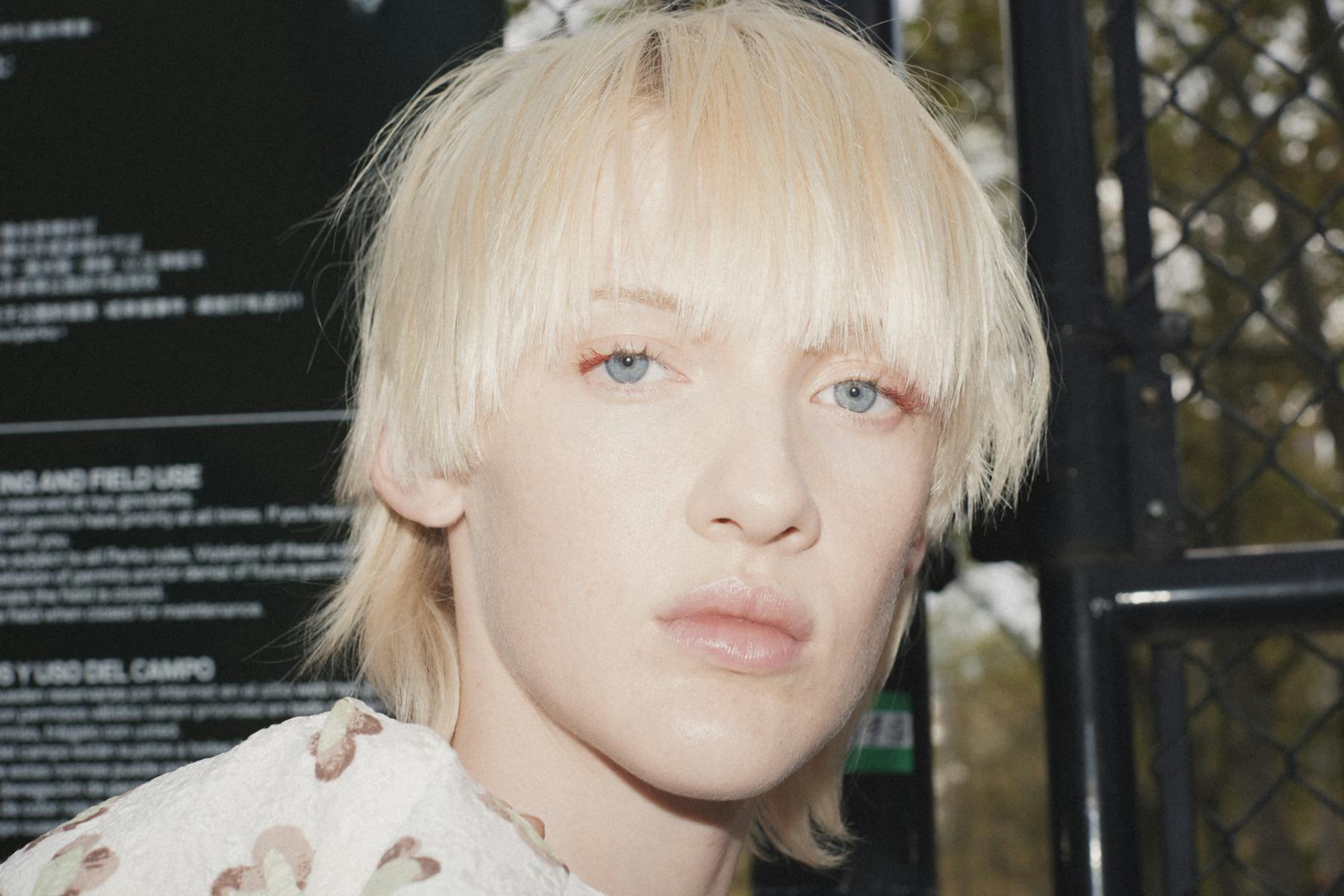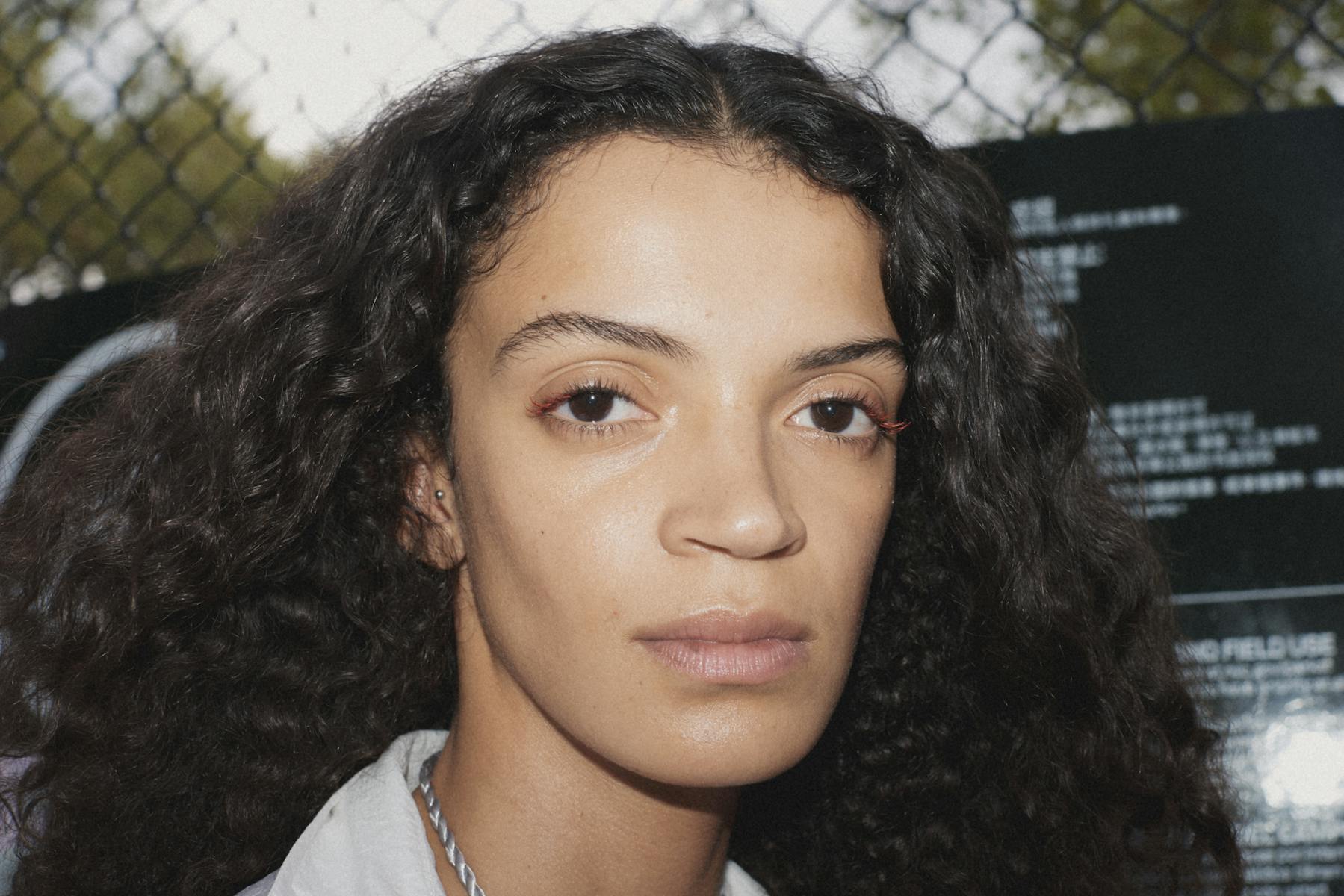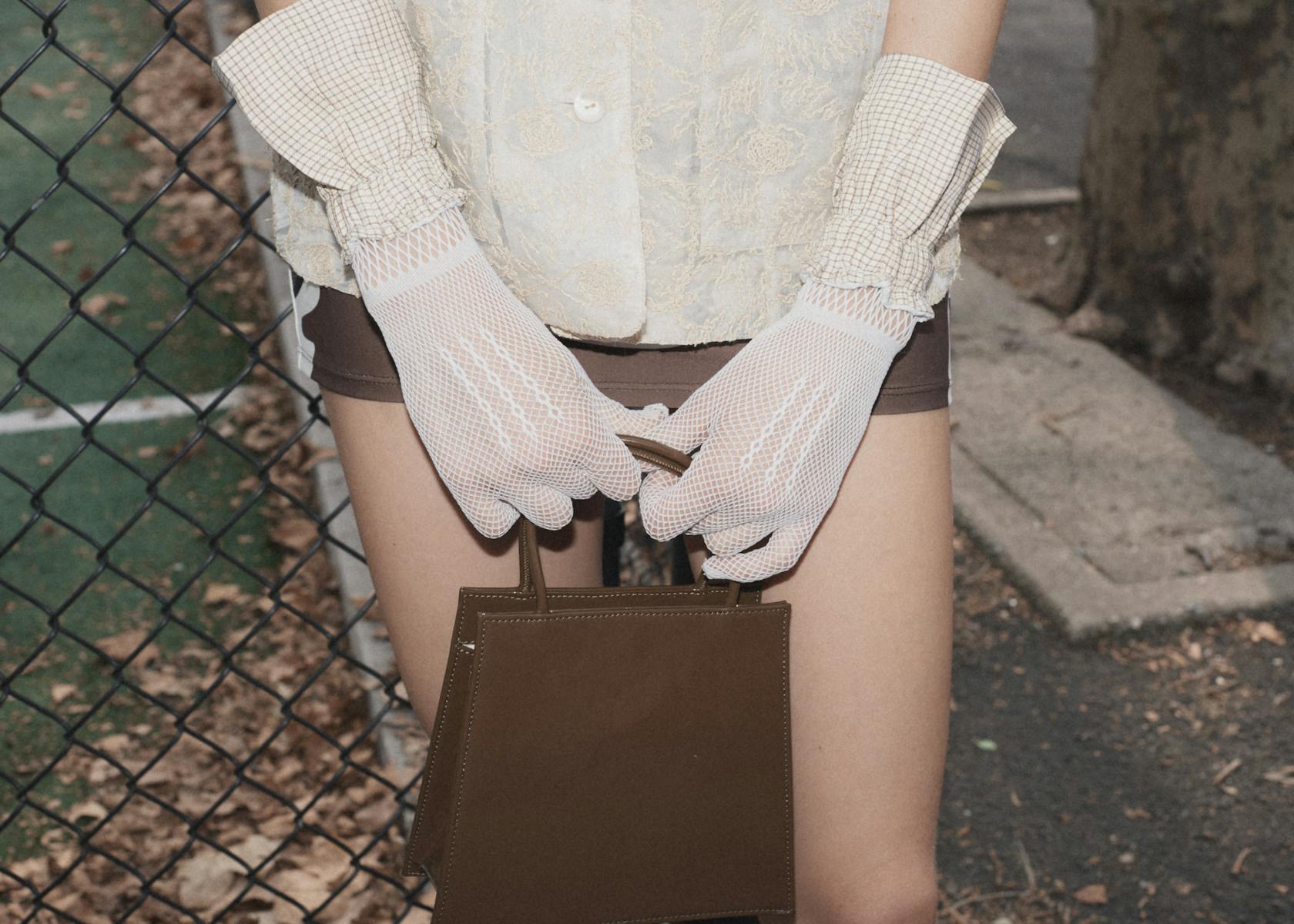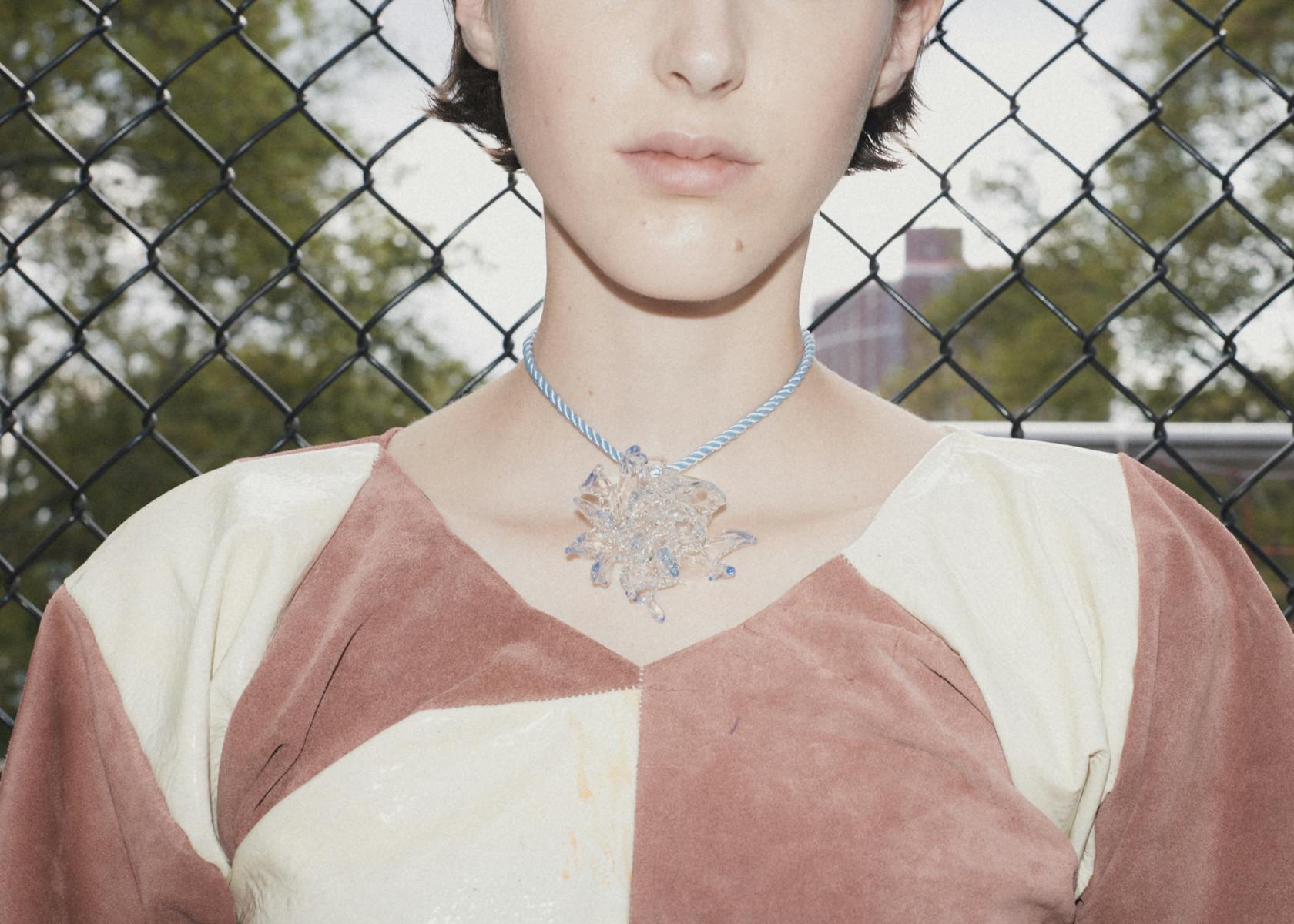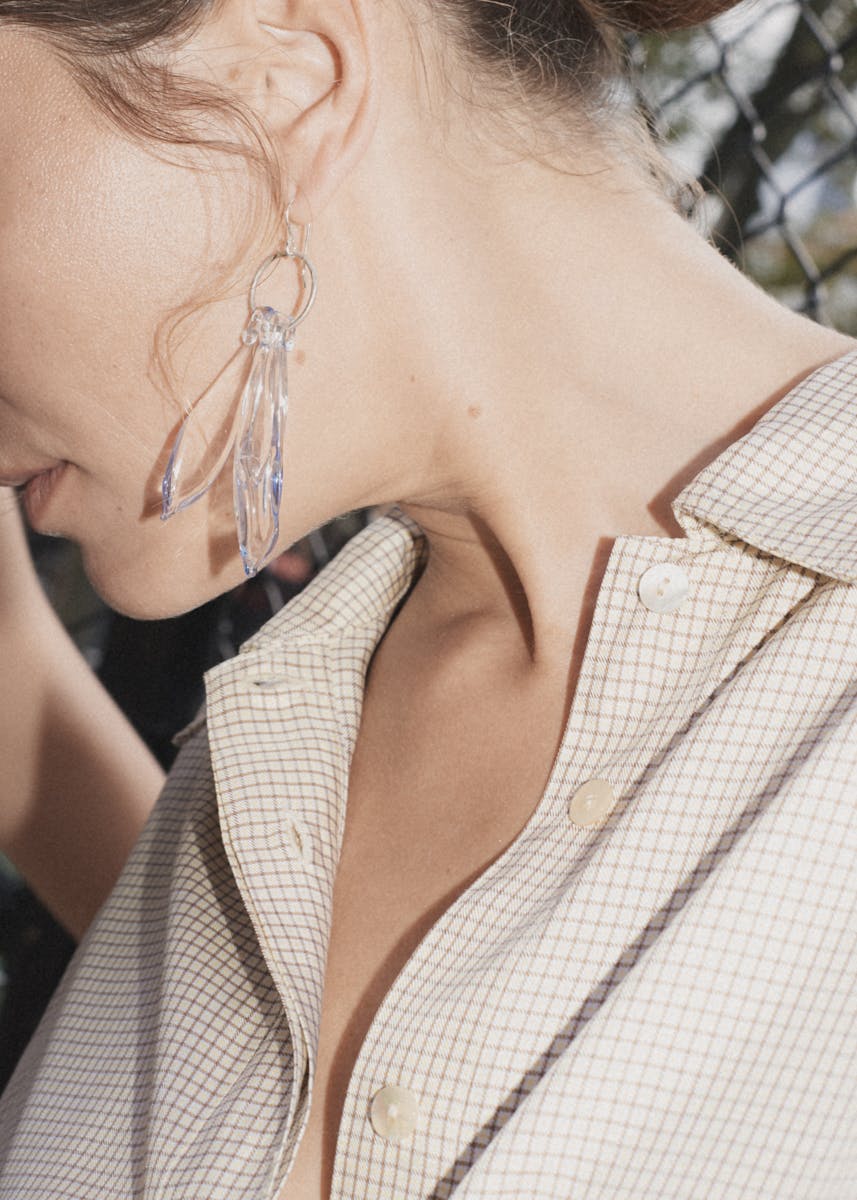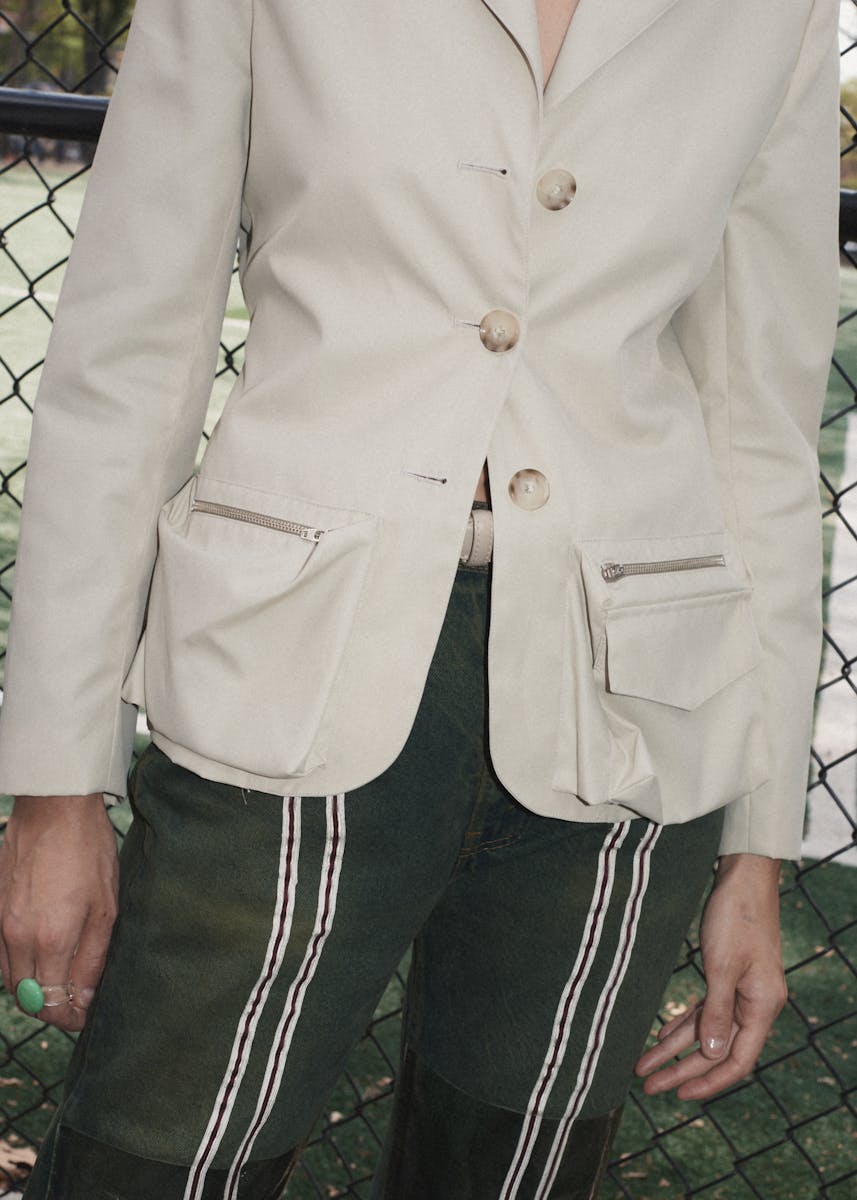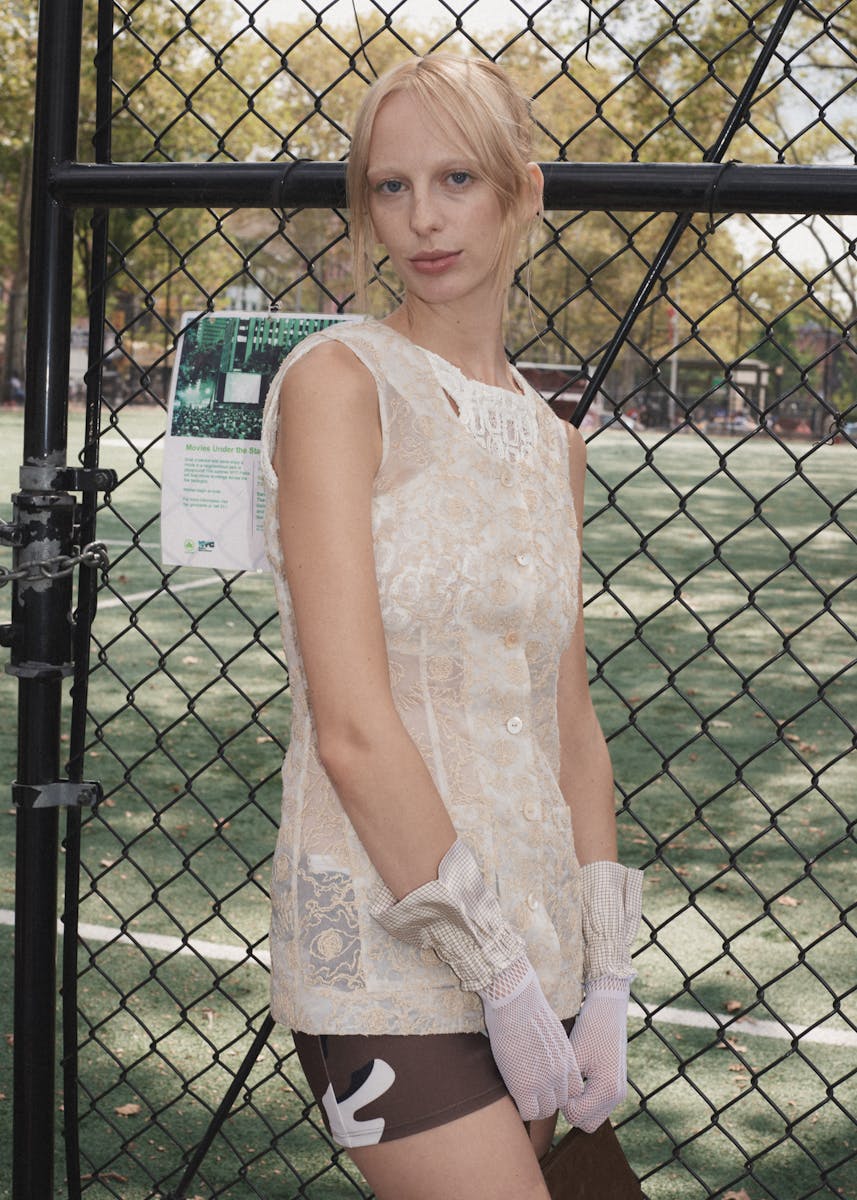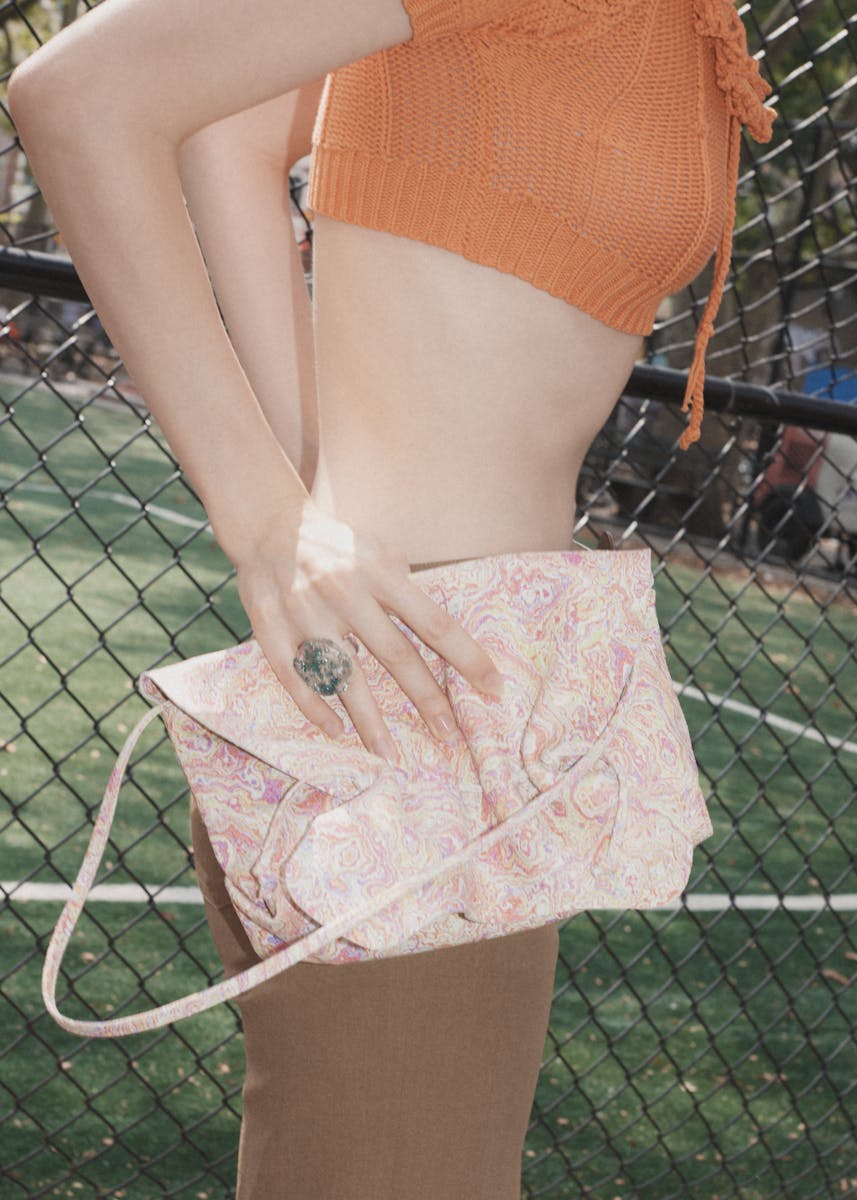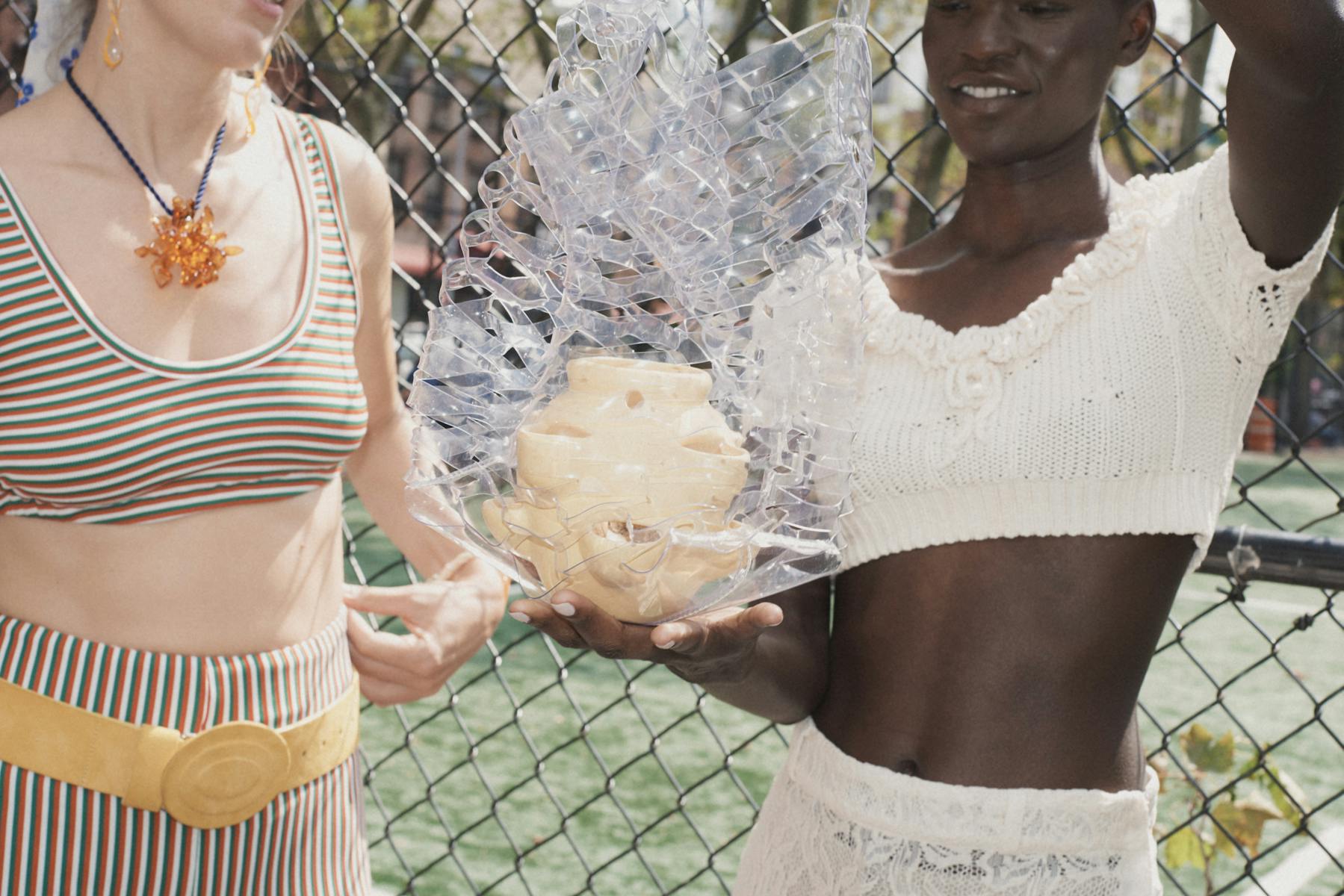 SIES MAR­JAN SS20
Design­er Sander Lak's lat­est col­lec­tion was, accord­ing to the show notes, ​"a rejec­tion of irony, bad taste, satire, real­i­ty TV, and kitsch. It cel­e­brates the beau­ty of hav­ing the time and free­dom to cre­ate and con­sid­er your choic­es… the antithe­sis of rush­ing." Kind of iron­ic to have to spell out that you're being earnest, no? There were a few stand­out pieces: the body-cov­er­ing, cro­co-stamped bags, a dress with leather trim­ming and a dou­ble den­im suit.

Where was it?
The Surrogate's Courthouse.
Who was in attendance?
Court­ney Love.
What did it sound like?
Curat­ed by fash­ion music mae­stro Michel Gaubert, the sound­track spliced fre­net­ic piano with Frank Sinatra's The Good Life.

Listen now:

Sies Marjan soundtrack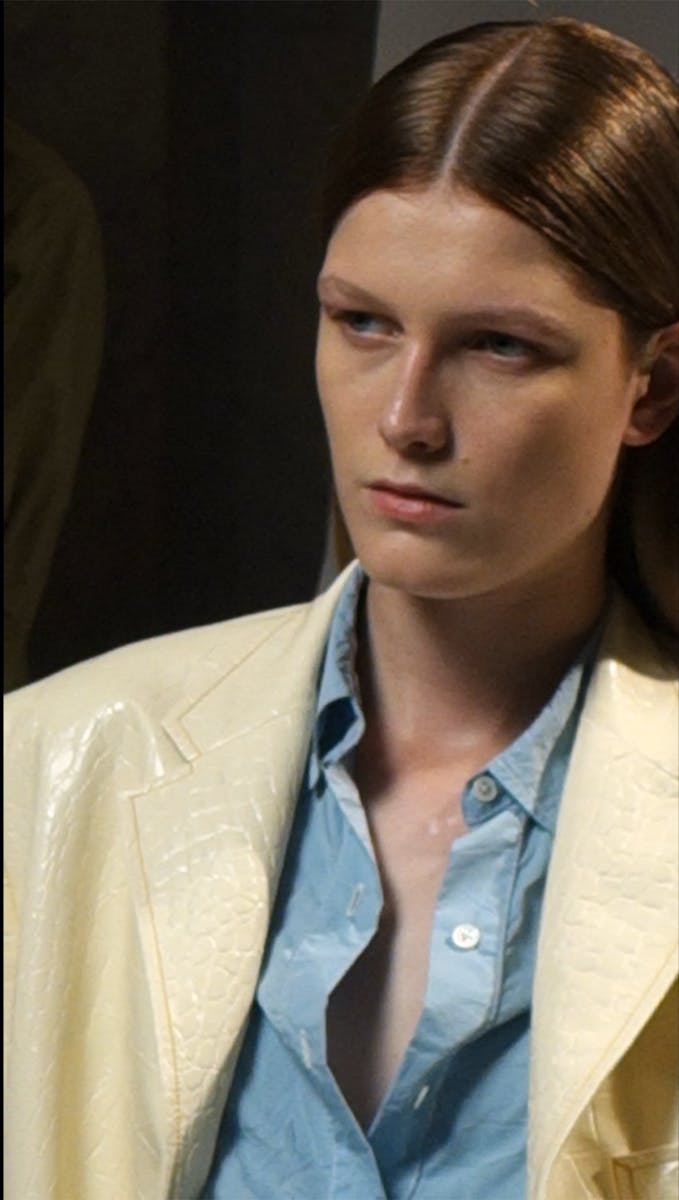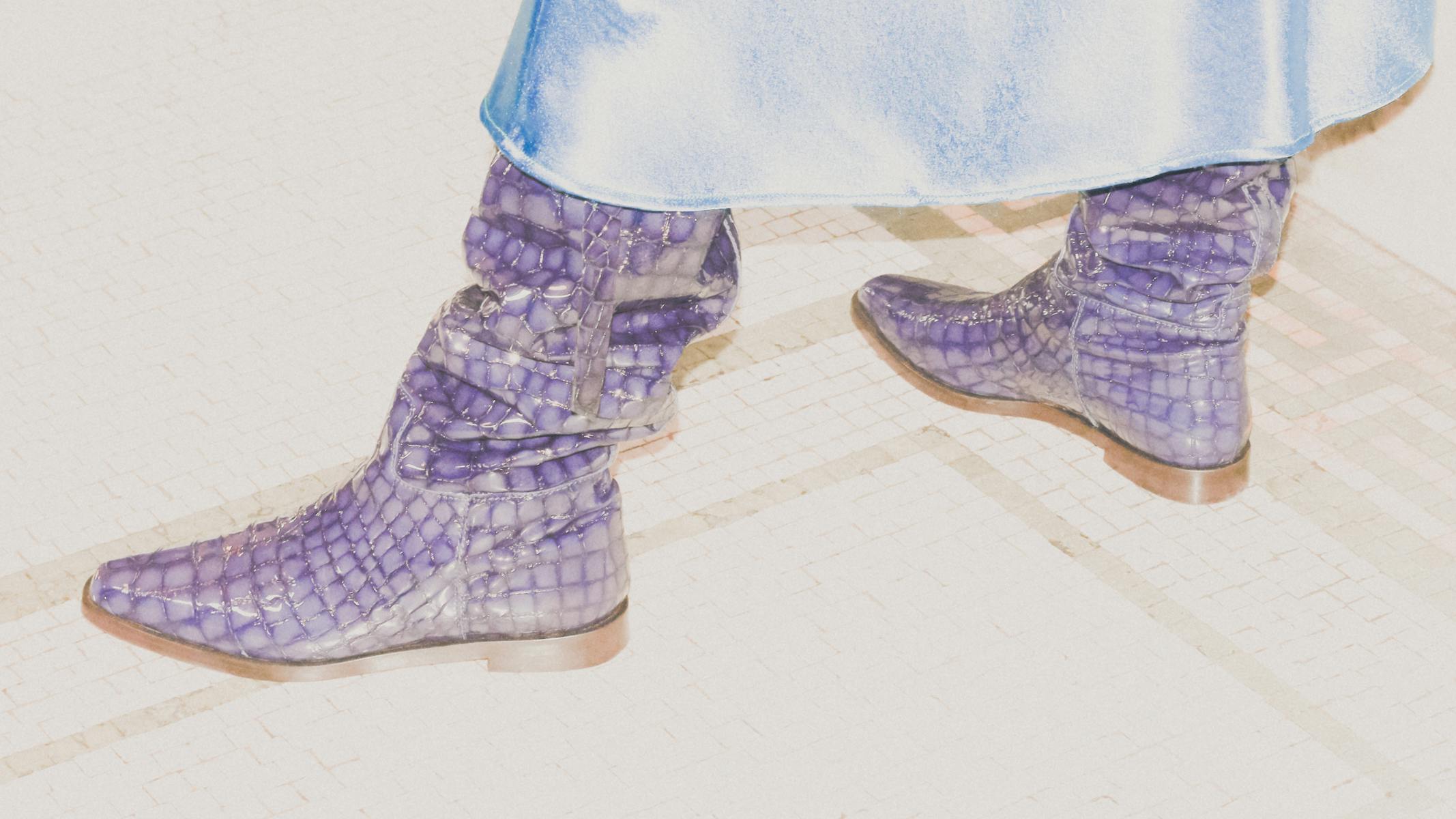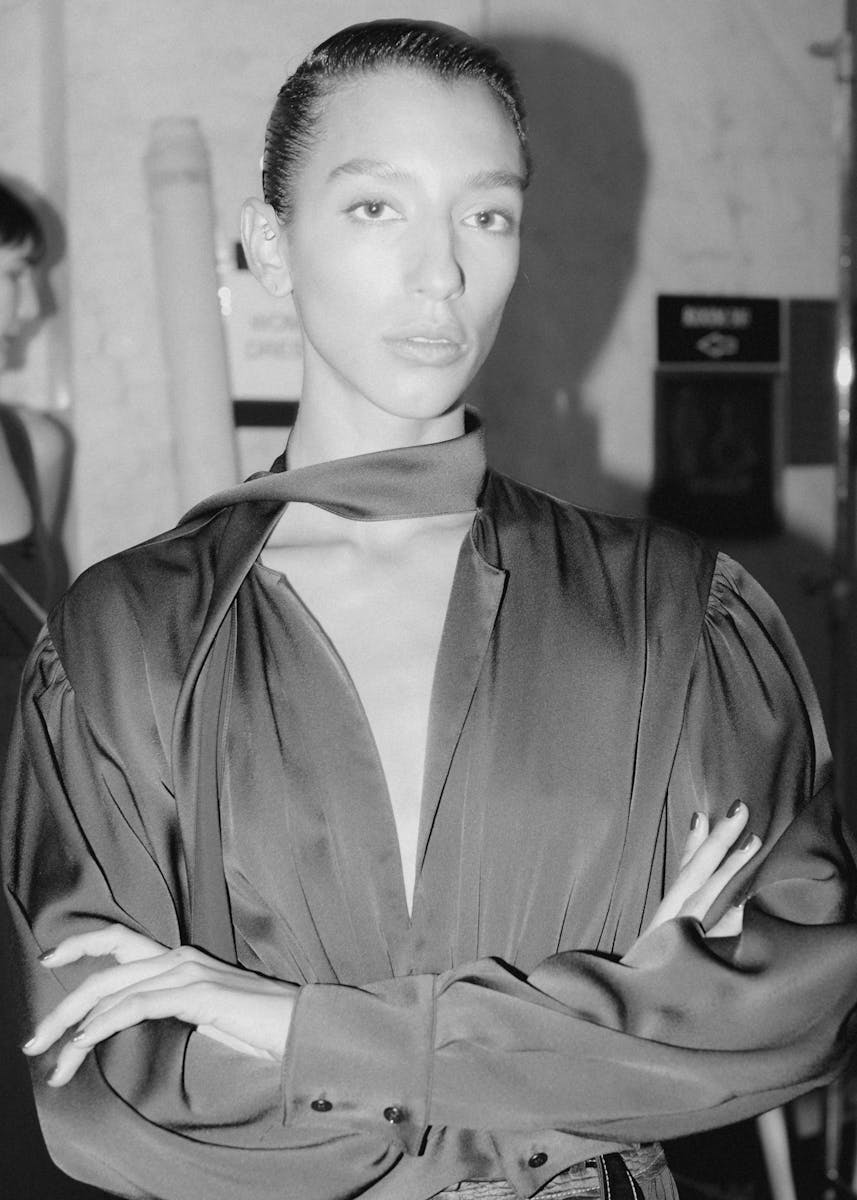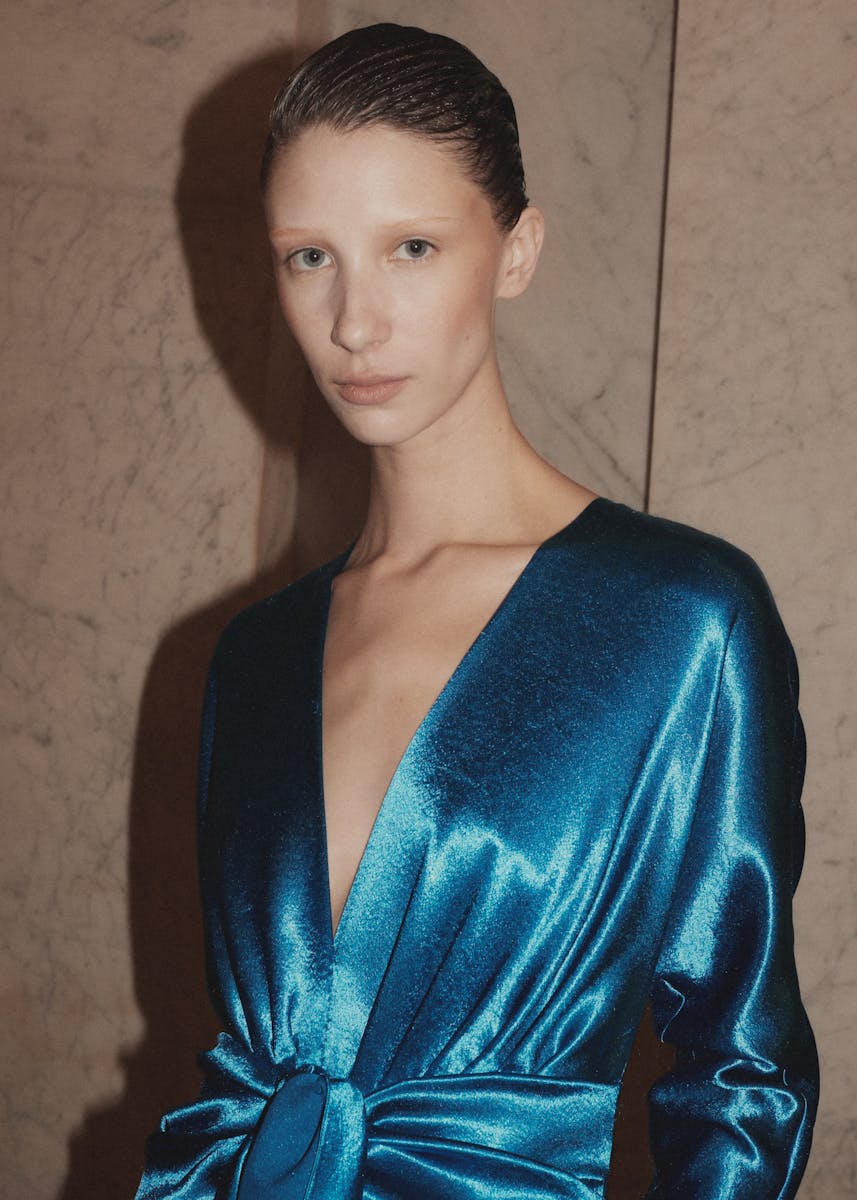 HEL­MUT LANG SS20
Superbly cut basics in block colours, with well tai­lored suits in pas­tels and flow­ing dress­es have made Hel­mut Lang – designed by Mark Thomas – the ide­al label for wardrobe sta­ples. Easy to wear is an under­state­ment. Their sun­glass­es col­lab­o­ra­tion with Ger­man eye­wear brand Myki­ta was a bit of a neo-futur­ist mis­fire, but Eupho­ria-inspired make­up some­how looks good on every­one. Flu­o­res­cent wingtip-eye­lin­er is the future.

Who walked?
Bel­la Hadid. Tat­ted up bad boy mod­el Cole Mohr made an appear­ance in the line­up – is he back on duty? Nathan West­ling closed the show.
What was the venue?
A stark white room with sky­lights, very Hel­mut, on Woost­er Street in SoHo.
Who was in attendance?
Nee­dle-wield­er Maisie Williams, actor Char­lie Plum­mer, Lucky Blue Smith post-pater­ni­ty leave, Joey Bada$$, Selah Mar­ley, ASAP Ferg, Moses Sum­ney, Bloody Osiris.
What did it look like?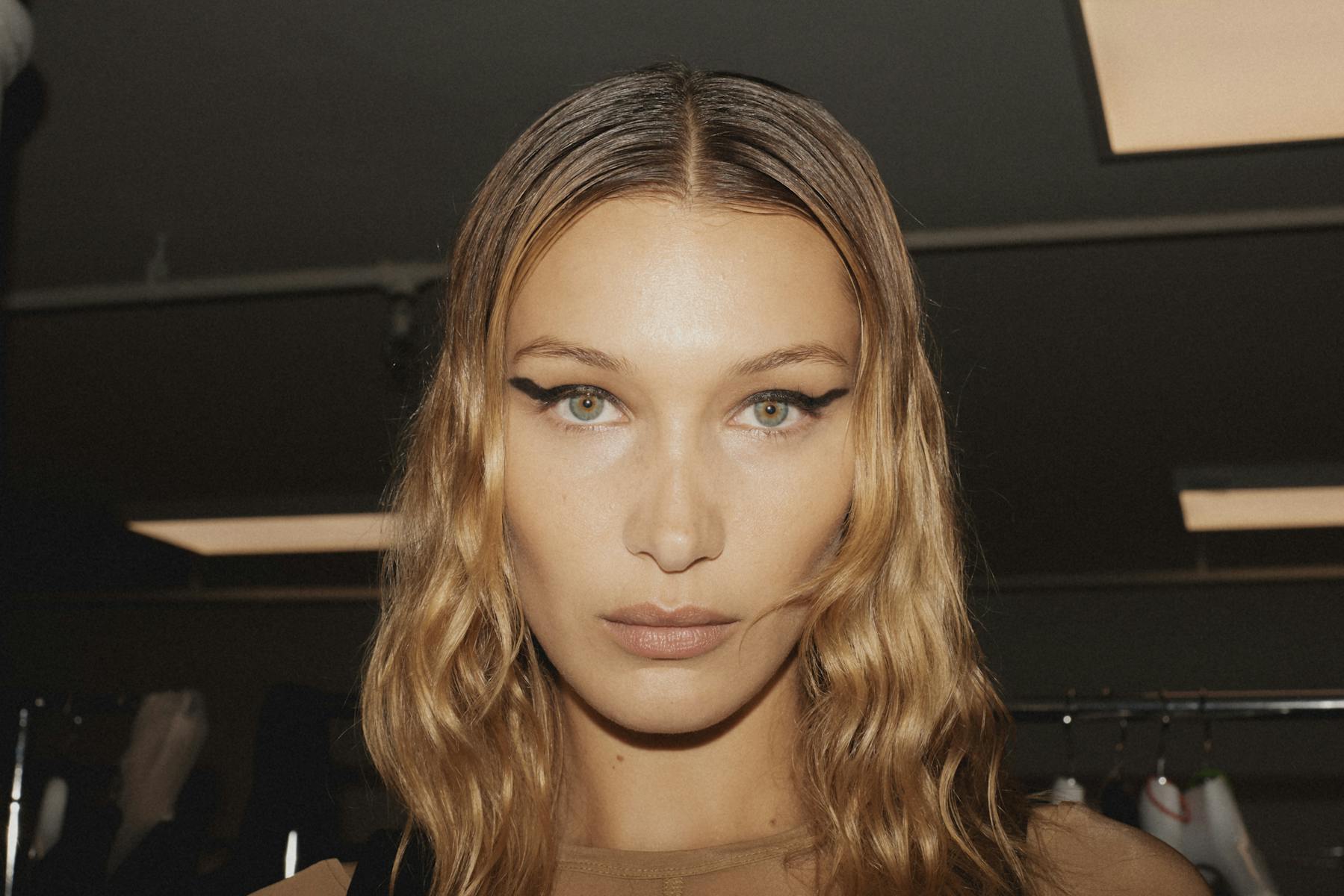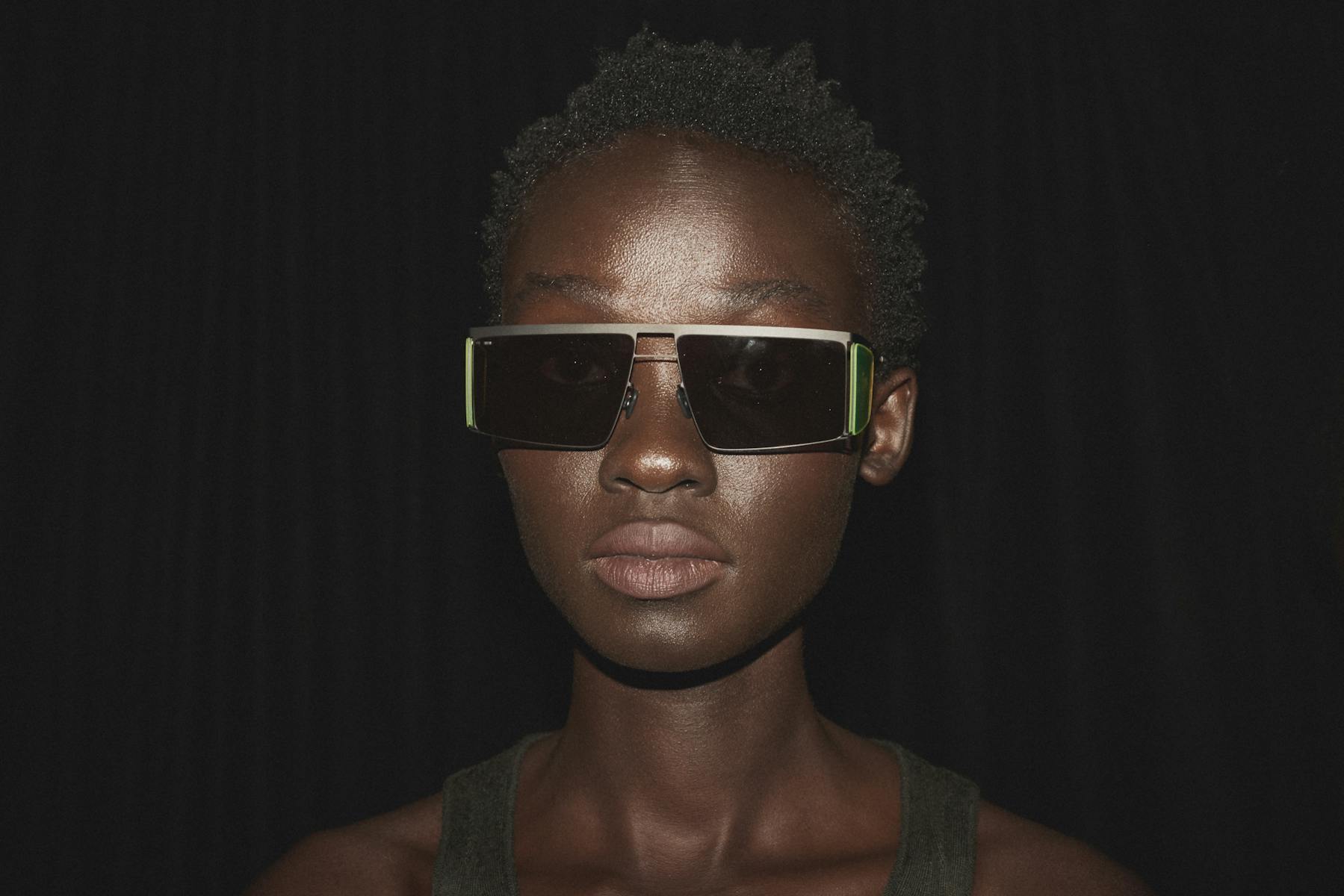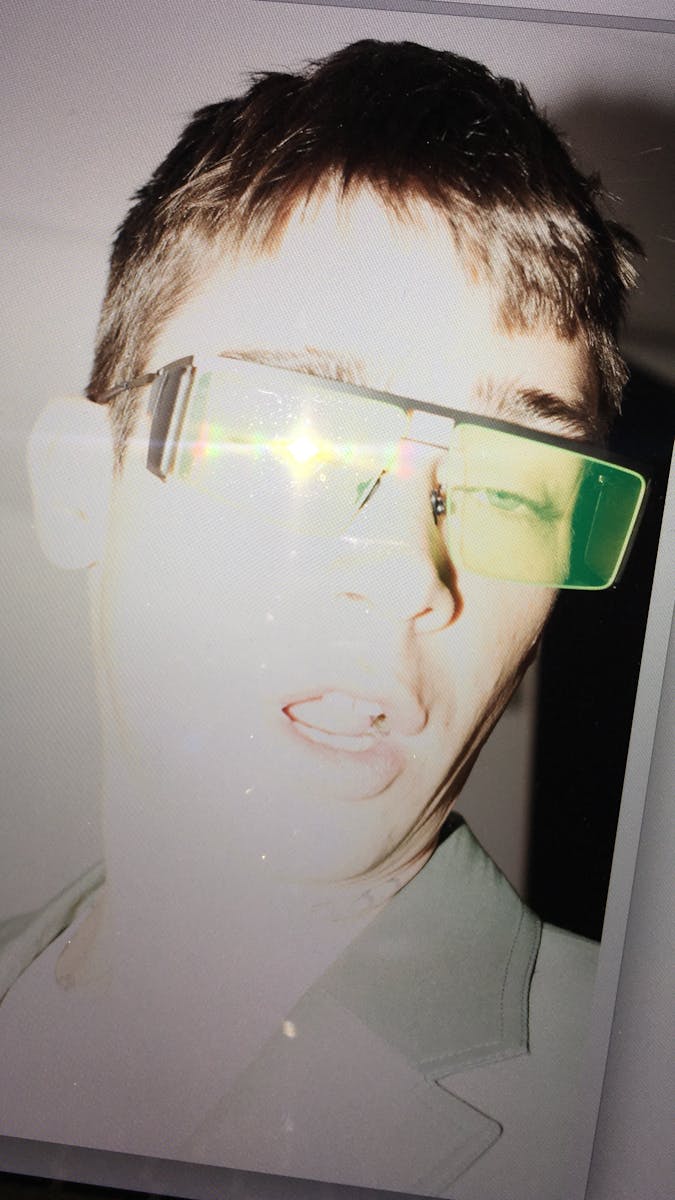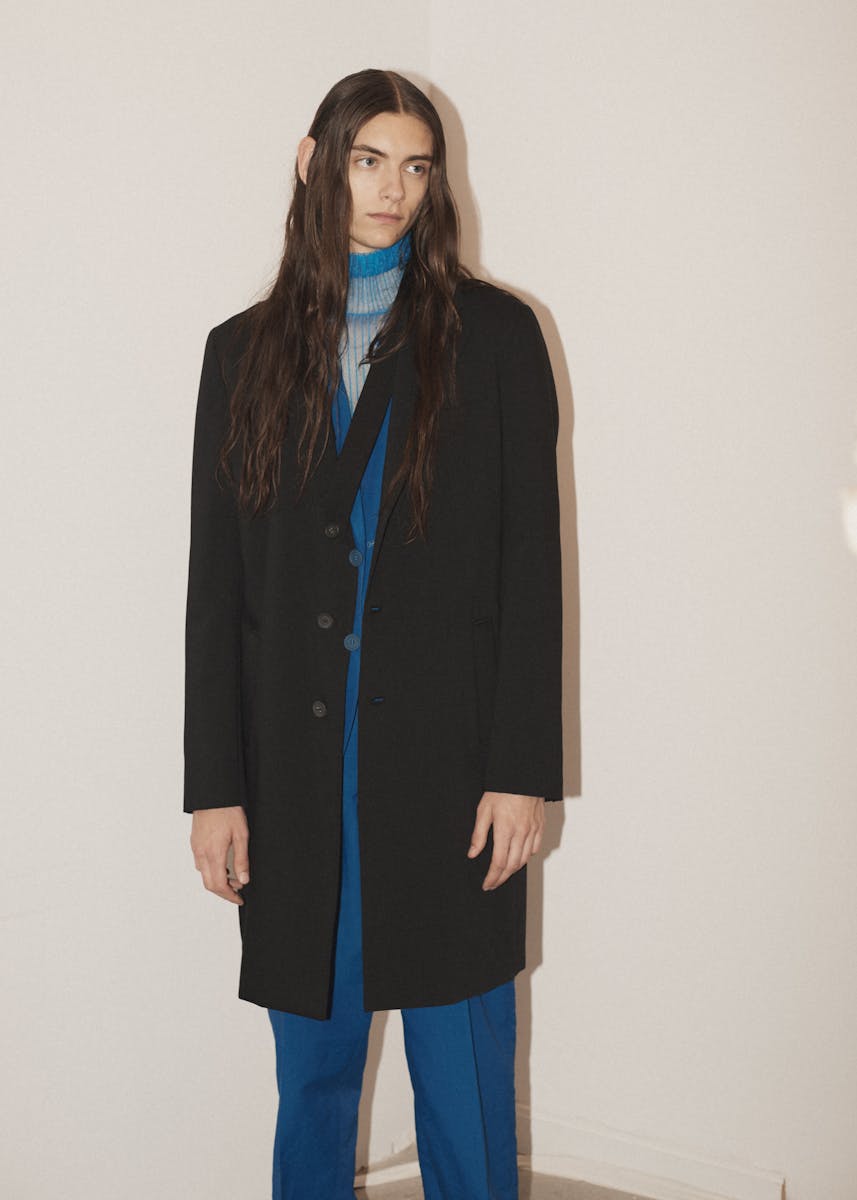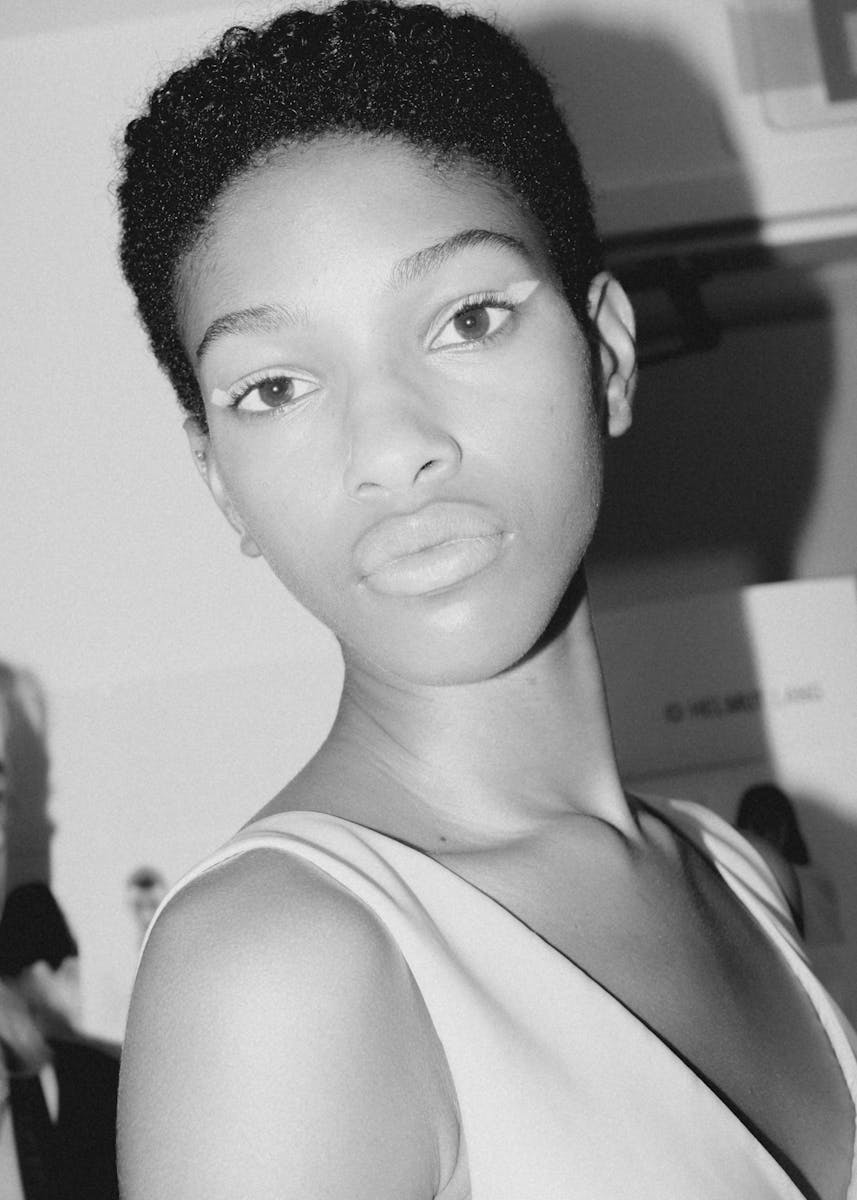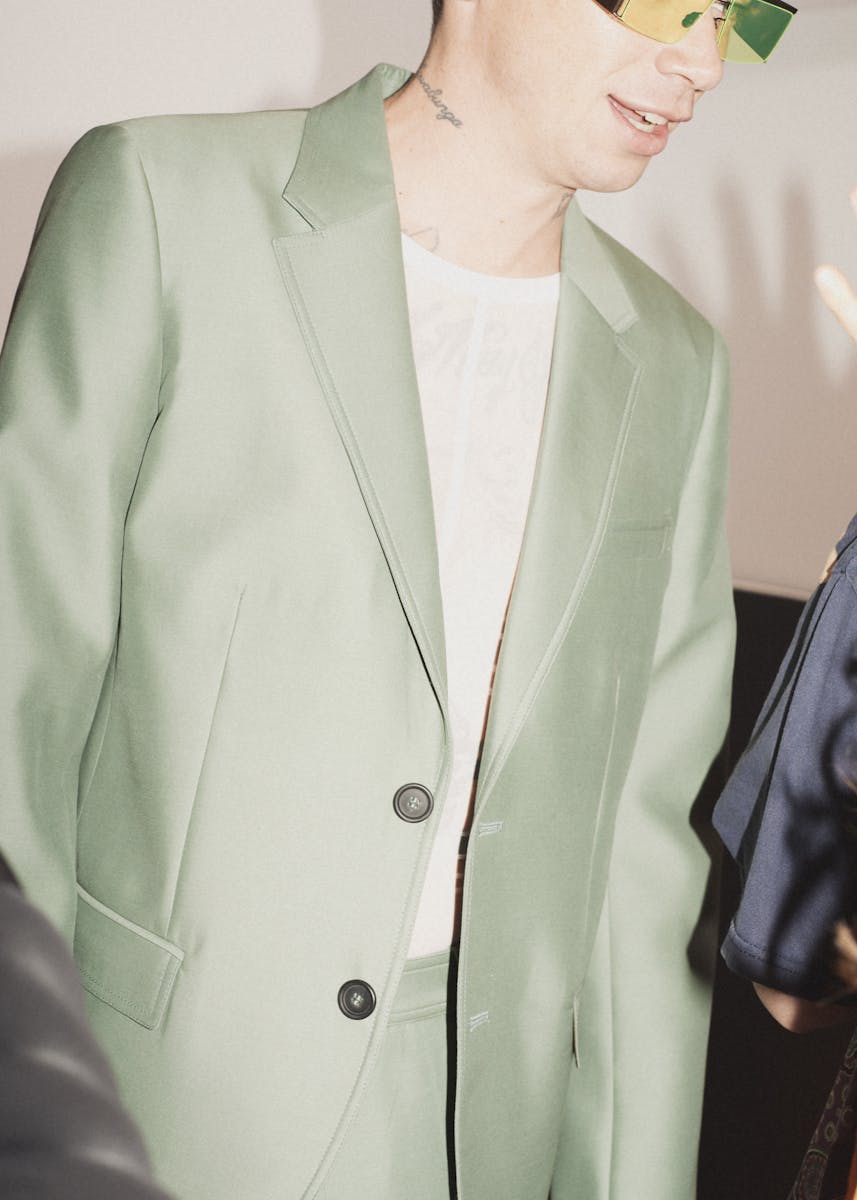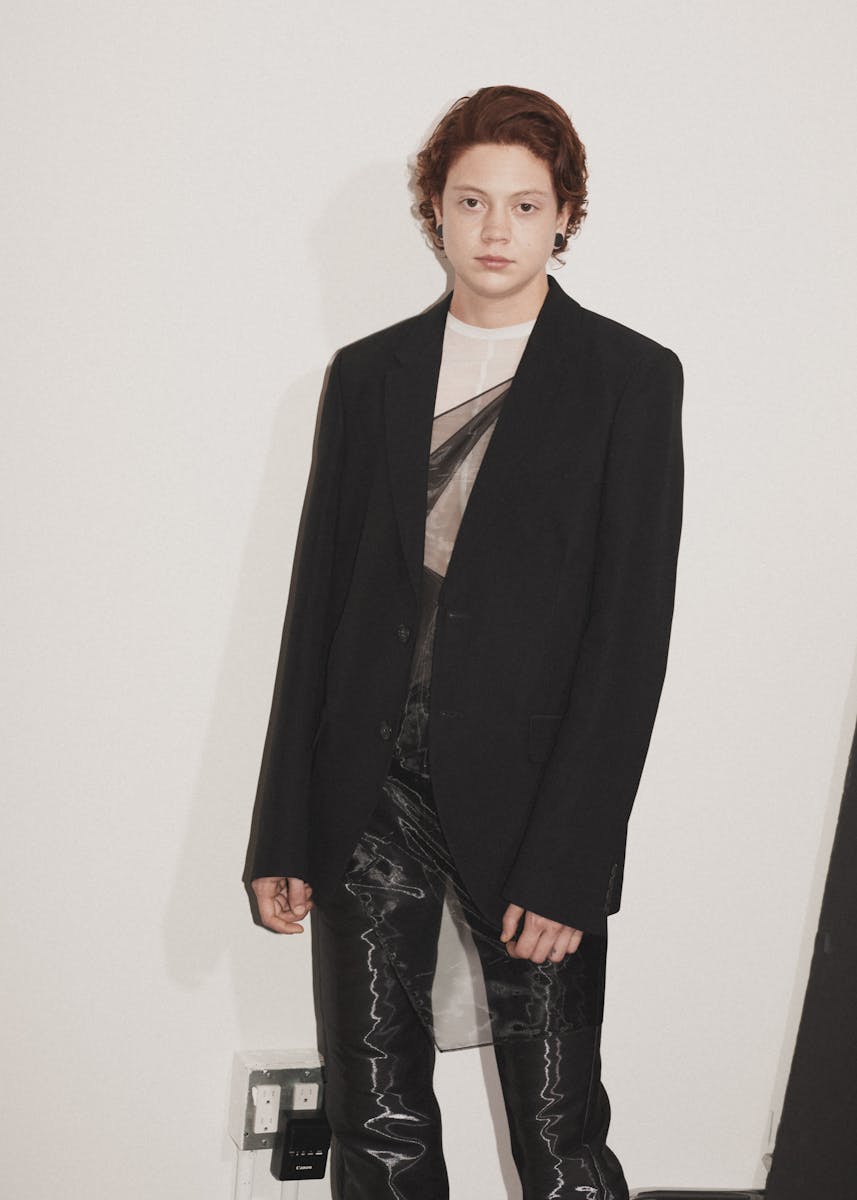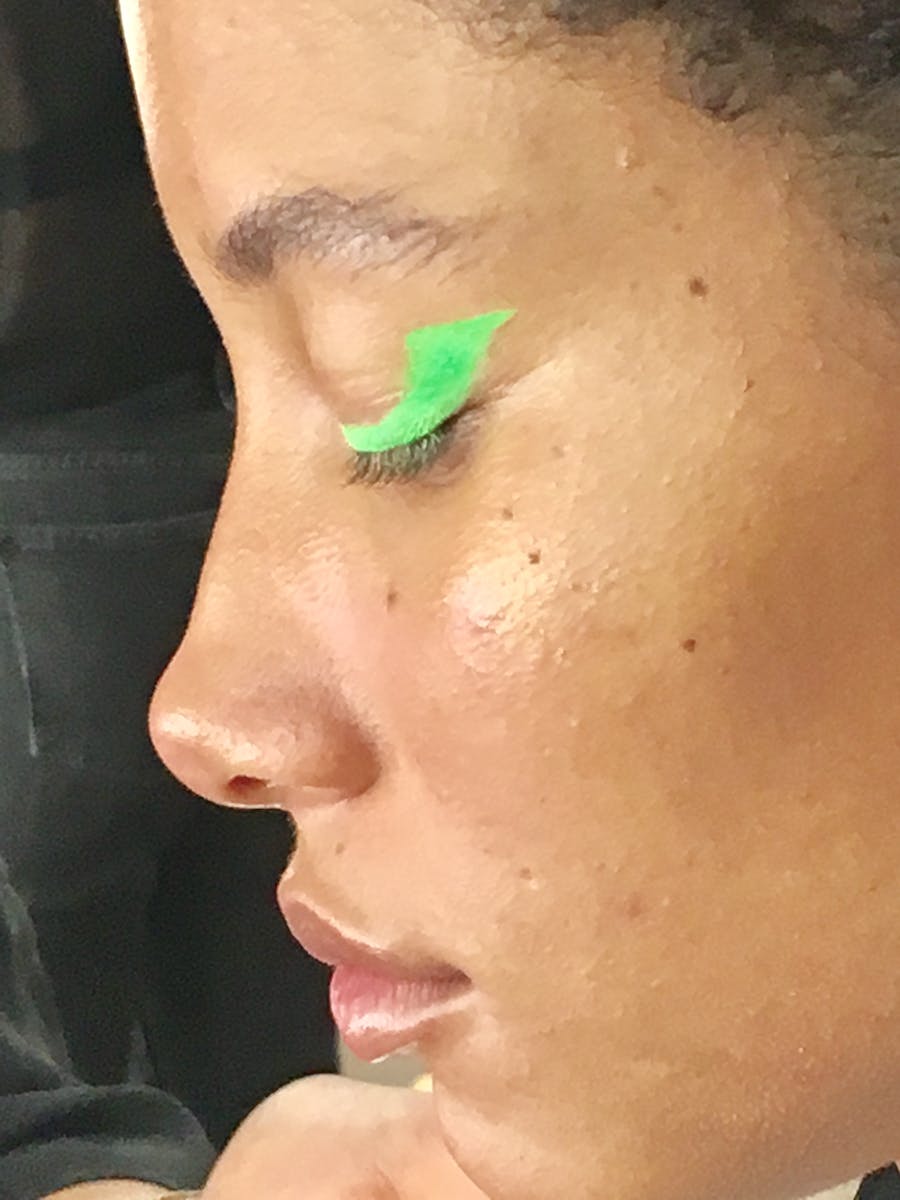 Society

Here's all the juice from the opening night of The Face Apartment in New York.
VFILES SS20 in part­ner­ship with Depop

Four dif­fer­ent design­ers – Di Du, Wes­ley Har­riott, Nico Ver­hae­gen, and Pierre-Louis Auvray – attempt­ed to make a splash amid a fog machine, eye-fuck­ing Jum­botron, and dif­fer­ent rap groups and per­form­ers com­pet­ing for atten­tion, but got rather lost in the cacoph­o­ny. Antwerp-based design­er Di Du's inflat­ed mechan­icwear was the most inter­est­ing – and Rico Nasty approves.
What was the venue?
Barclay's Cen­ter in Brook­lyn (capac­i­ty 19,000).
Who was in attendance?
A woman in a camo hat with VFILES embroi­dered across it, who whis­per-shout­ed to a woman in the FROW, ​"This is my husband's show." Lisa Rin­na and Denise Richards, sup­port­ing their fel­low RHOBH cast­mate Eri­ka Jayne, who per­formed a duet with Brooke Can­dy. Oth­er per­form­ers includ­ed Rico Nasty and YG.
What did it look like?
---