Nicholas Daley's immersive exhibition is guaranteed to lift your mood
The menswear designer's long-awaited, multi-dimensional Return to Slygo show is finally open at NOW Gallery, after months of a pandemic-fuelled will-it-wont-it.

Family has always come first for Nicholas Daley. The Leceister-born, London-based designer, who launched his namesake label in 2015, frequently mines his Scottish-Jamaican ancestry through a commitment to craftsmanship born through emblems of his past: hand-dyed prints, tailored two-pieces and slouchy shirts are all a part of his hazy menswear designs reimagining nostalgic styles rooted in old family photos, history books and albums covers.

Over the years, he has worked with tartan makers, references Jamaican reggae icon Peter Tosh, collaborates with his partner Nabihah Iqbal on music and, most recently, featured Olympic Taekwondo champions Lutalo Muhammad and Christian McNeil in his Eastern-influenced AW21 lookbook.
His latest project is Return to Slygo, a long-awaited, multi-sensory exhibition at Greenwich's NOW Gallery. It's an immersive look into Daley's world, with a film by Akinola Davies Jr, knitting workshops and plenty more, as the designer continues to explore his multi-hyphenate skills outside of fashion, that all collide into what is known – and loved – as Nicholas Daley.
"We live in an age of social media where it's [all about] new seasons, new collections and so on," the 31-year-old says. ​"Maybe not so much recently but, in general, the timescale is always really quick. It's quite nice to have an exhibition where there's a bit more time to touch on some of the important parts of my inspiration. It's giving more context, really."
Here, he talks us through making an exhibition in a pandemic, the influence of his parents and how, in 2021, limiting creativity to one discipline is finally over.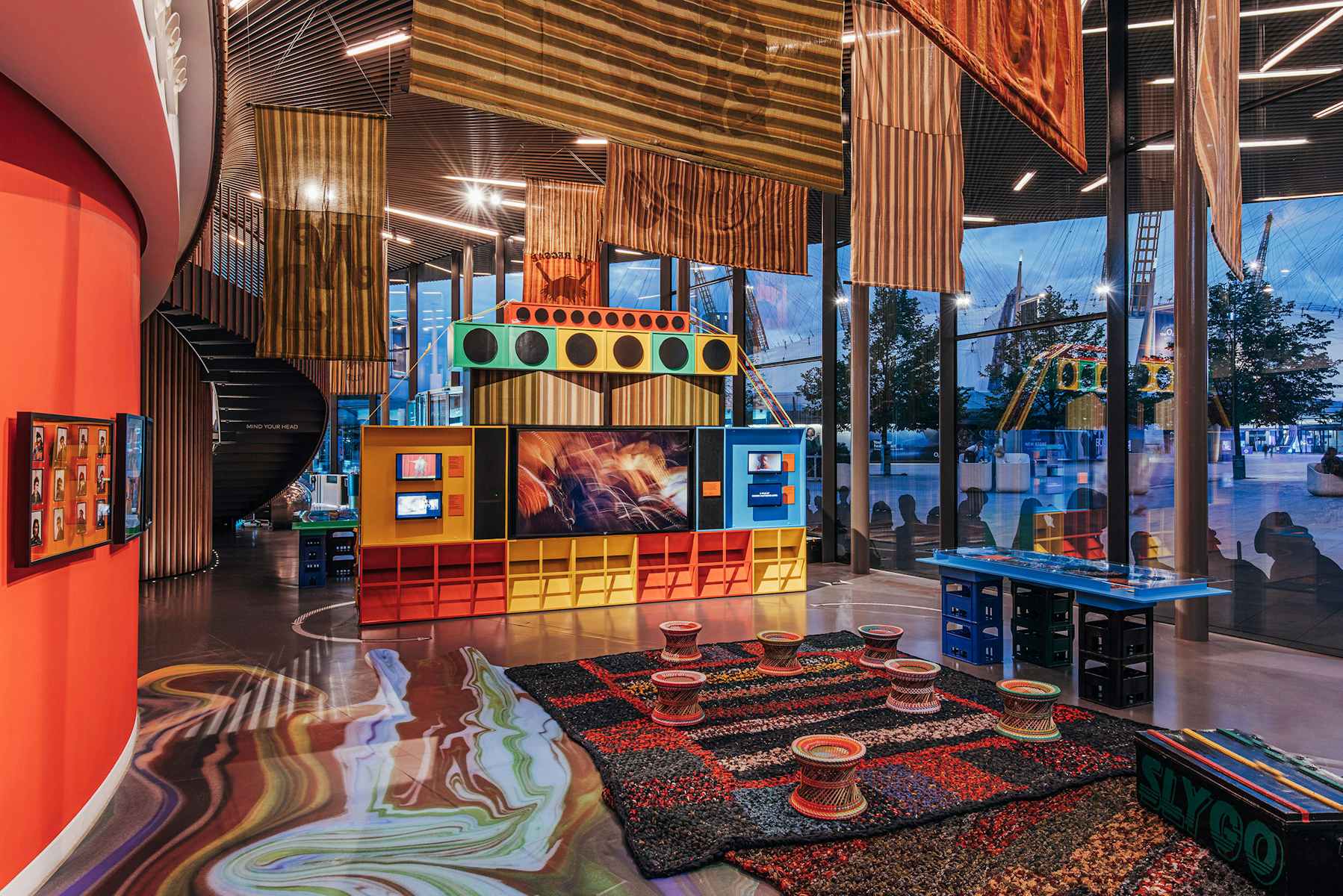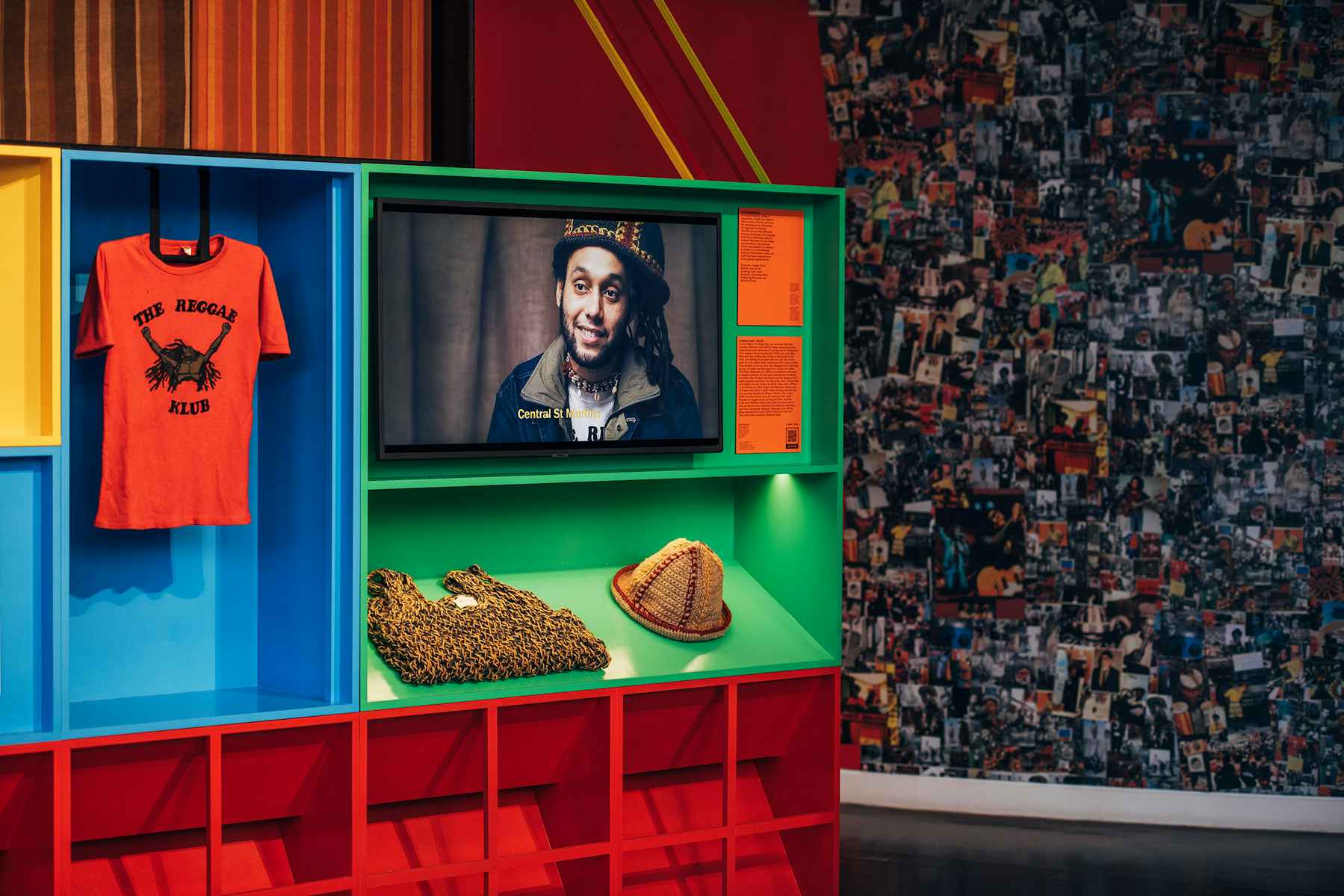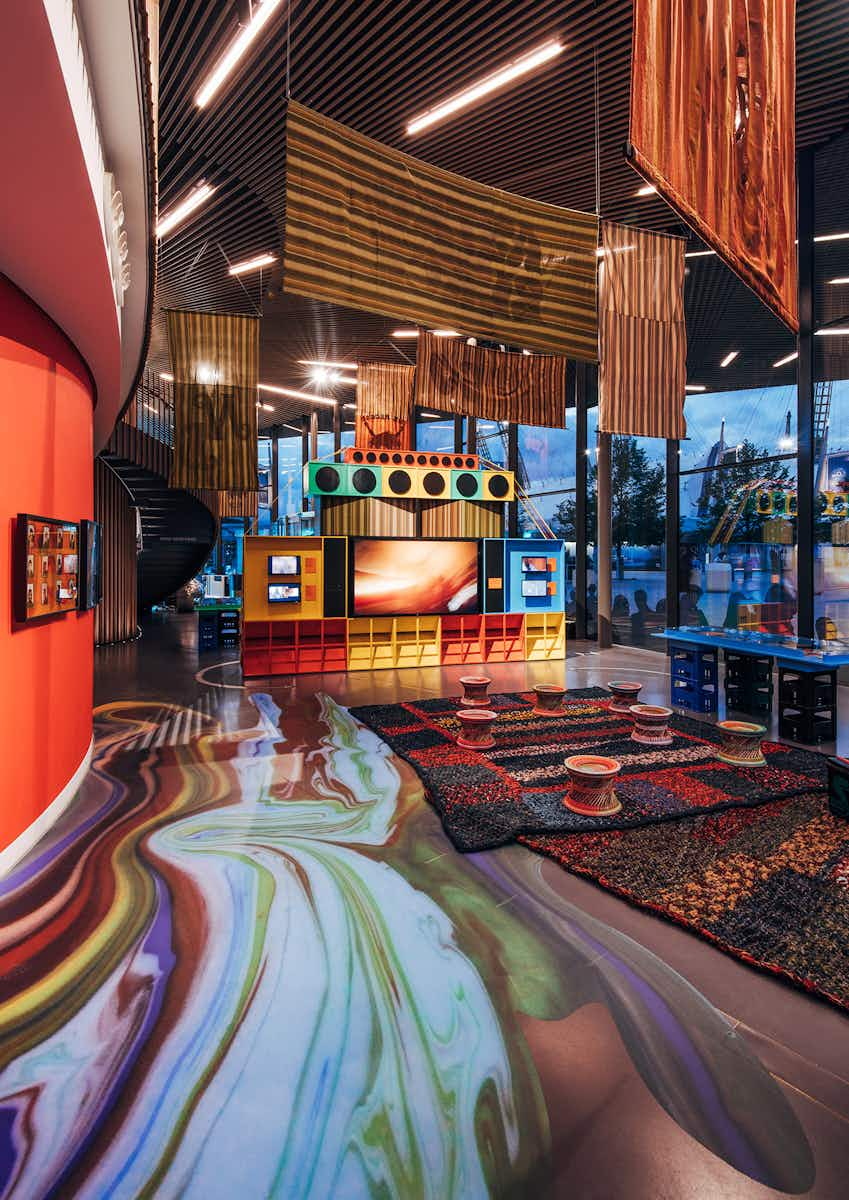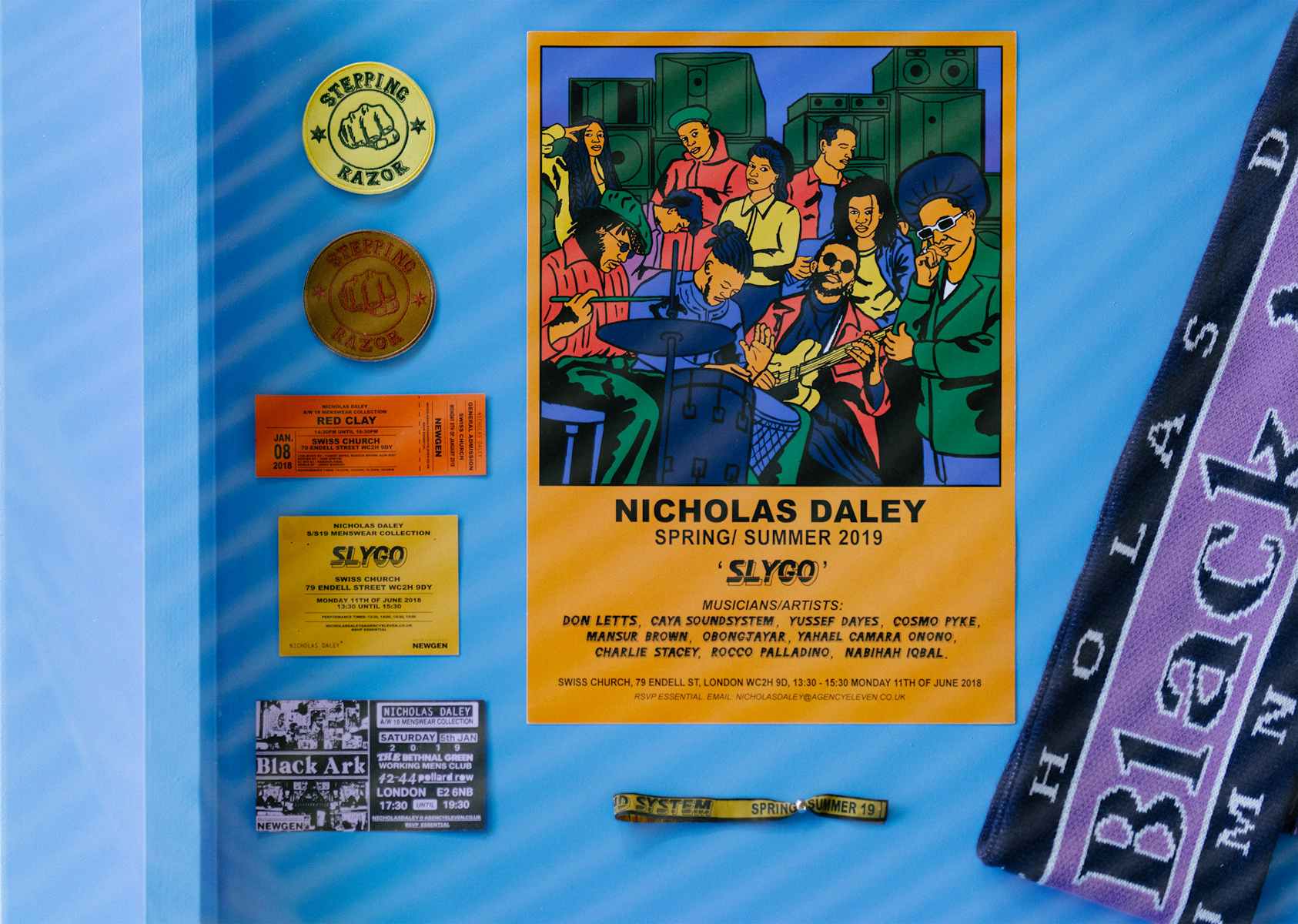 How did you come up with the idea for the exhibition?
Basically, it's a celebration of my work, the collaborators, my ancestry and sound system culture. I hope people can take something away and explore lots of different layers between the photography and the films, the installation itself and all the elements in between. We're planning a pretty exciting closing party. Due to the restrictions, [we're] ending with a bang rather than starting with a bang.
What can we expect from the film, Return to Slygo?
It features Sons of Kemet, Nubya Garcia, [poet] Roger Robinson, Dennis Bovell… a nice mix of both my generation and my parent's generation of Black British musicians and artists exploring this film through a house. [The woman that owned it] came from the West Indies and bought this house in Alexandra Palace. She passed away two years ago but [the family] let us shoot inside their home. It has a lot of nuances from the Black British community right down to the furniture, the wallpaper and the drinks.

Your parents seem to always be an inspiration in your work…
My parents are a bit surprised because there are images of them when they were first going out and pictures from the Reggae Klub which they ran in Scotland back in the ​'70s. They're a big part of my foundation as a creative and I guess as a human being – they're my mum and dad, my ground zero!
Why is the Reggae Klub important to you?
They did it back in the ​'70s, not for much financial gain – they probably lost money rather than gained it. But they just did it because they felt that type of music wasn't really appreciated or played a lot, and they wanted to do something to bring people together. That whole concept and philosophy is something that has passed on to me. Obviously, I am doing it through the fashion lens, but I guess it's all down to storytelling.
How will the exhibition elaborate on your story so far?
We have my dad's military shirt which he used to wear in the Reggae Klub with all the badges he collected, the knitted scarf that one of the knitters made in red, green and gold, and lots of rootsy stuff from my mum's and my dad's side. Hopefully, people will be like, ​'Oh, that's the reason why there is always music at Nicholas' shows' or, ​'That's why he reproduced the original Reggae Klub T‑shirt.' We have the original one that my dad made 30 years ago, so people can see the real deal.
Would you call yourself an artist?
I would say I'm a renaissance type. Any good creative, when I look at the people I am inspired by, are always able to be quite fluid with how they touch a product or a project, and still manage to clearly have a strong voice and identity through it. That's how I approach my work. I am a fashion designer first and foremost but creatives now are branching in and out of different mediums.


More like this