Off-White™ channel hops through TV culture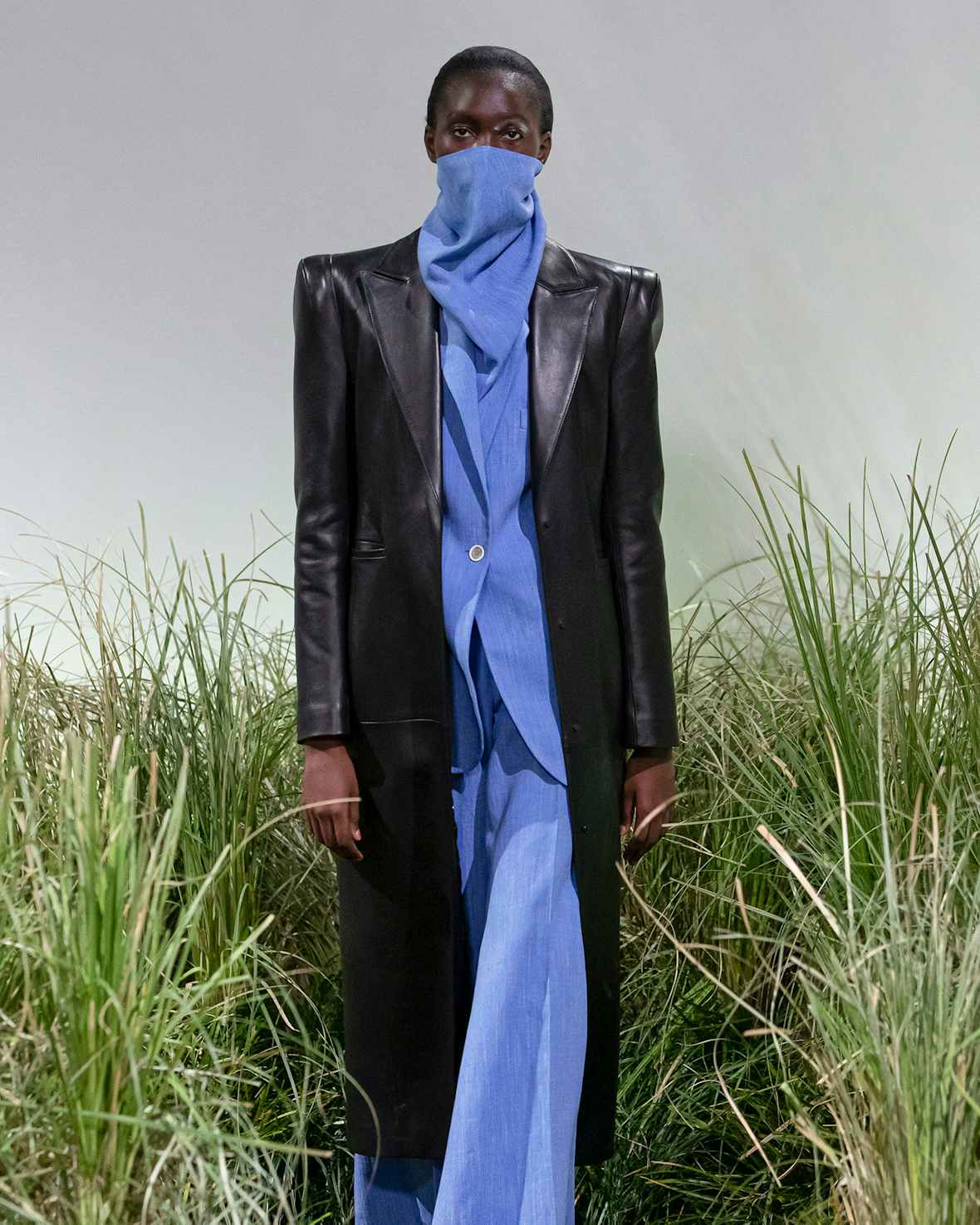 This season, Virgil Abloh follows a stream of designers tapping into the digitally reliant world of today with a first-time co-ed collection feeling as present as ever.

Last week, Off-White™'s founder and creative director, Virgil Abloh, teased the brand's upcoming SS21 show with a refreshingly non-cryptic statement: ​"Think personal connections through a public platform," he said. ​"Connecting the dots of distance through a global language. Linking up, even though we may be thousands of miles apart." Abloh's latest collection, presented yesterday, honed in on the complex shift in interface over the past year, where the world-at-large has become reliant on technological advances to find new ways of staying connected, whether through work or play.
The main event of Off-White™'s collection reveal was ​"Imaginary TV" – a globally-interconnected digital event featuring an interactive forum of television-style channels. In attendance, Abloh's friends and collaborators, like NTS DJ Ash Lauryn, dancer Letizia Galloni and artist Prince Gyasi, who performed in surveillance mini-shows covering visual art, theatre, skating, DJ sets and graffiti. With entertainment outside the confines of our four walls grinding to a screeching halt, Abloh's vision of a dystopian TV set-up seemed like a considered take on the rise in square-eyed entertainment over the past year – Brits alone have spent 40 per cent of their waking hours watching TV. It's a bitter pill to swallow, but our escapism has been limited to the box, Netflix, Amazon Prime, and so forth.
But Abloh's inclination to champion inclusivity as well as industry and consumer interaction was considered throughout. In the digital space, onlookers could witness the range of artistic practices coming together as one, like merging luxury fashion with fringe cultures – a kid spray painting a white van, another skating on a ramp, and a shadowboxing performance. The collection itself merged menswear and womenswear for the first time, further fuelling an industry-wide question mark on the need for gender-dividing collections.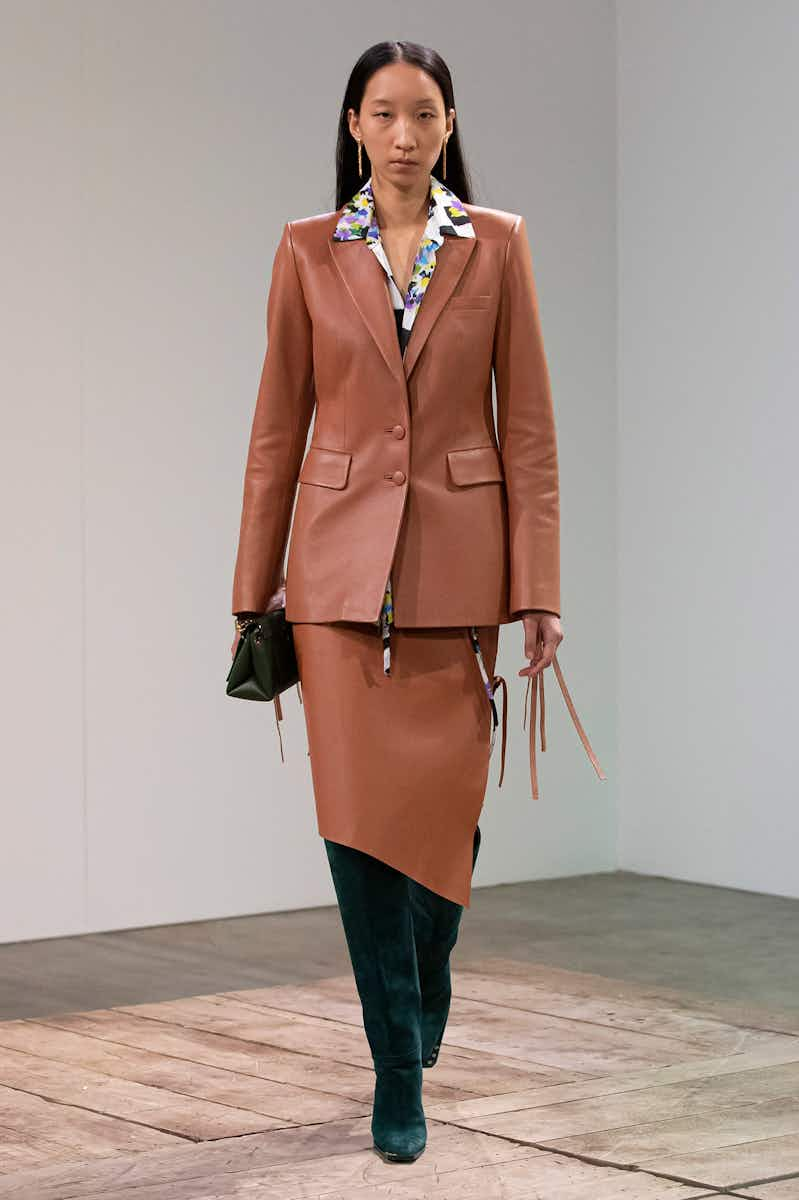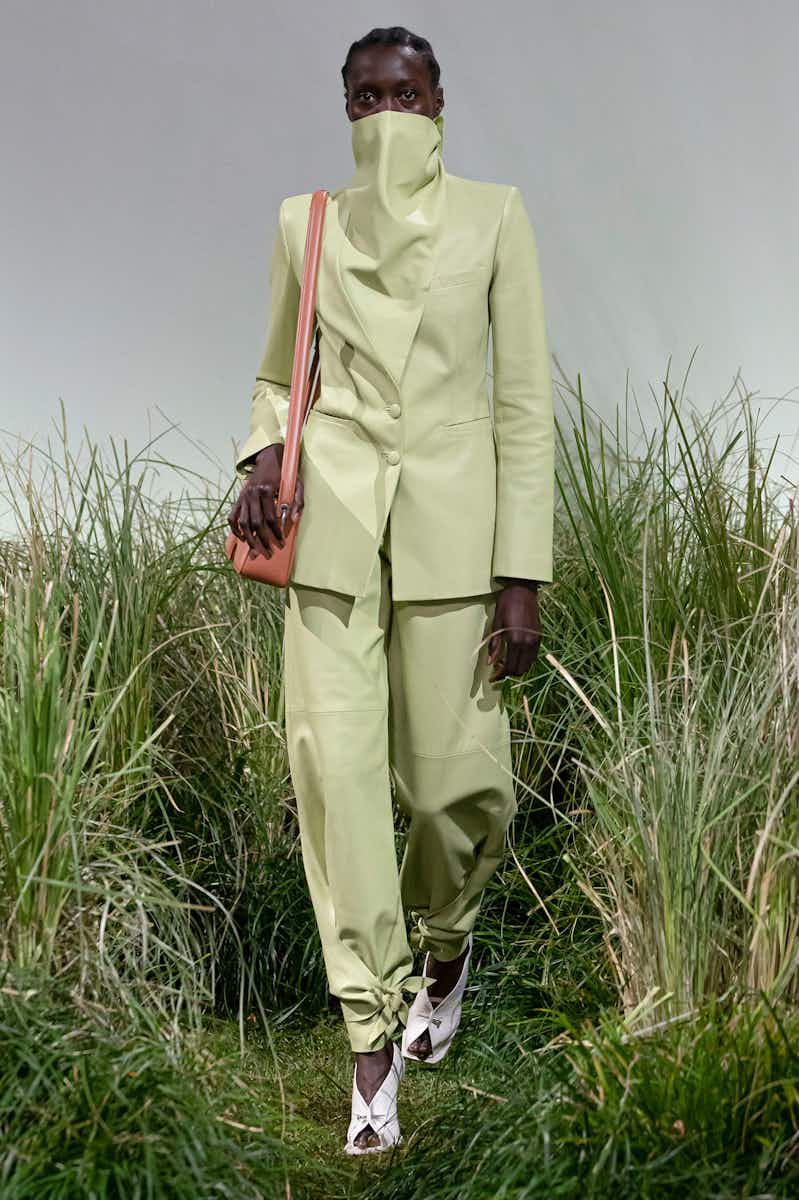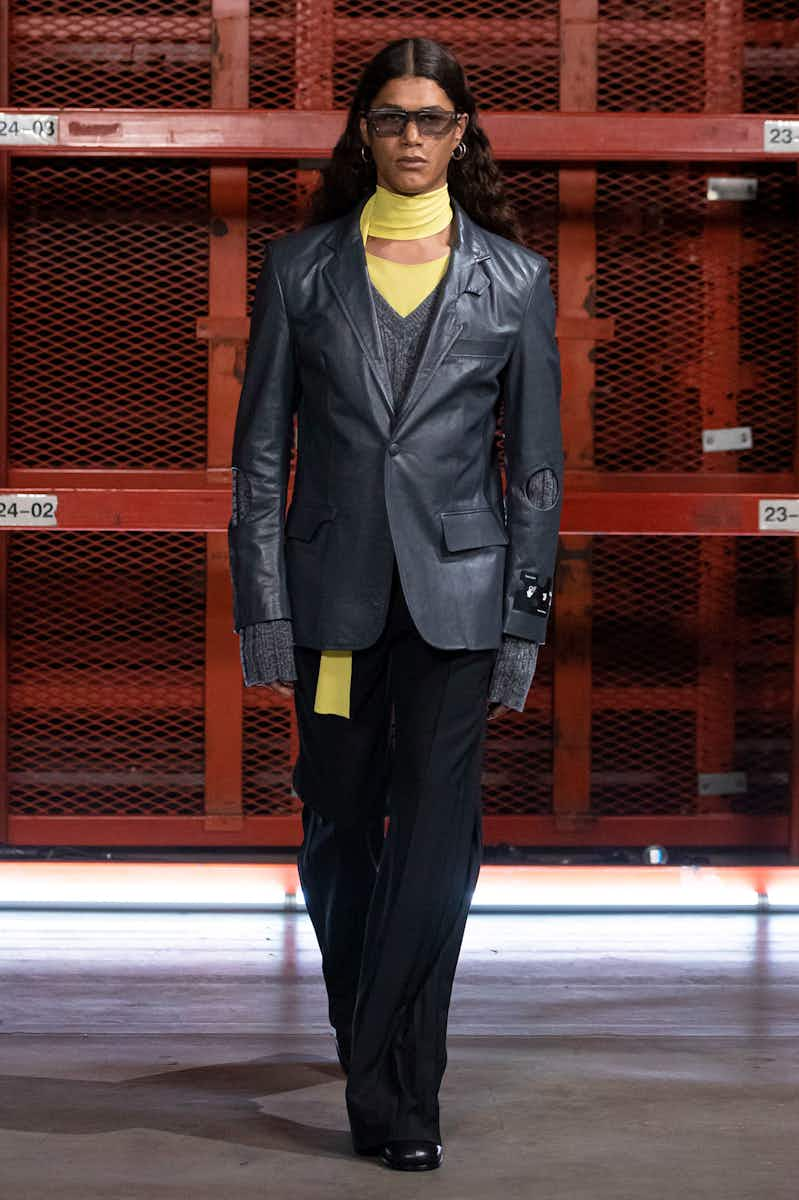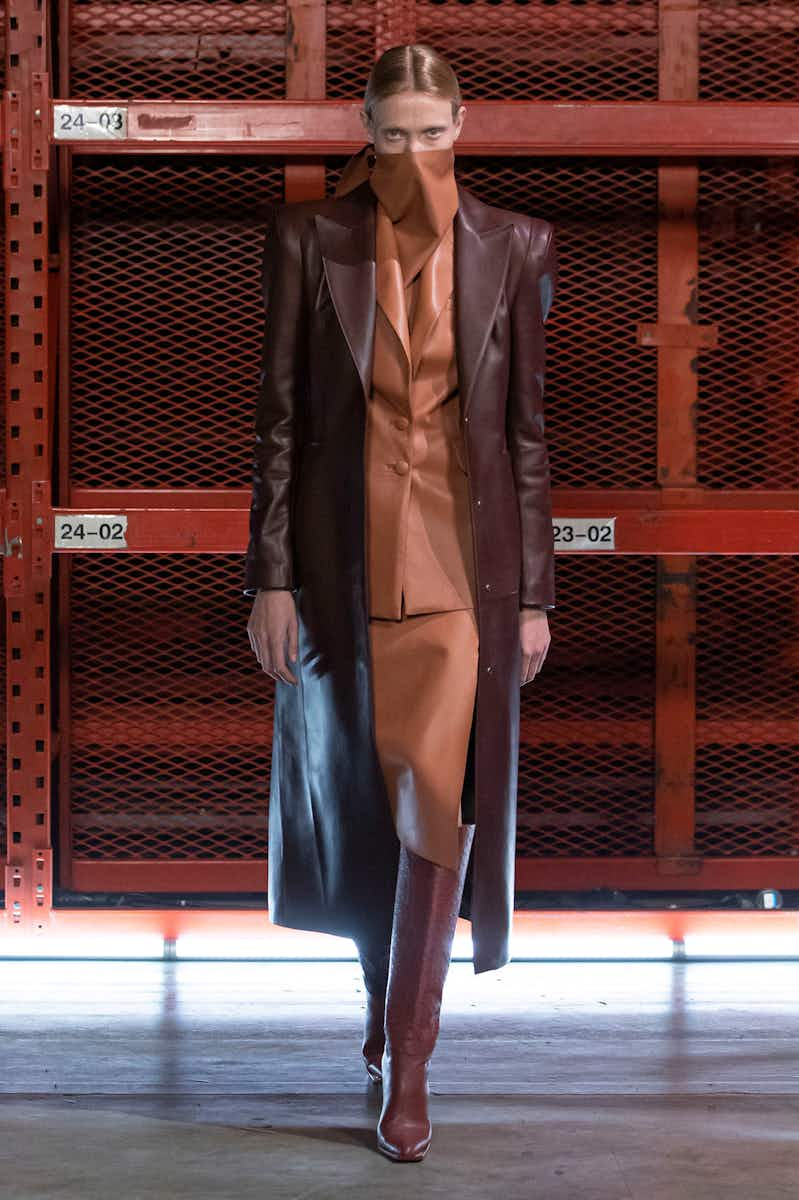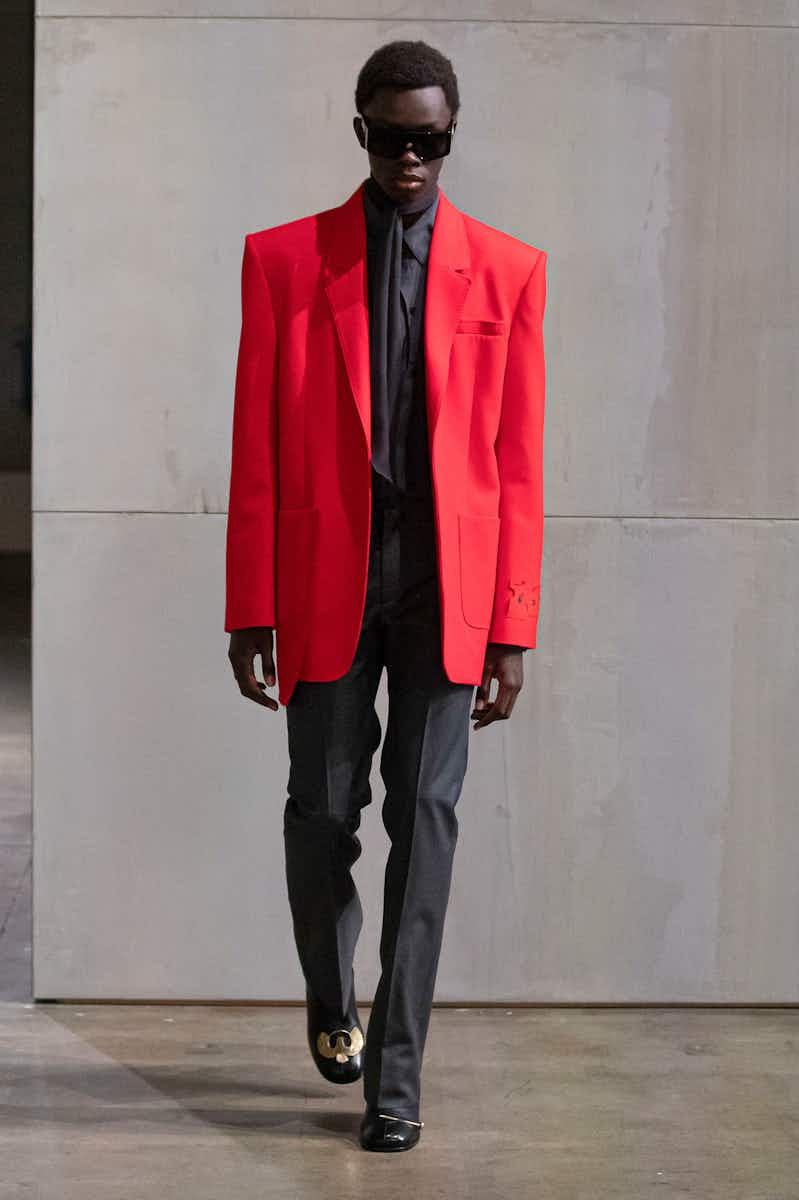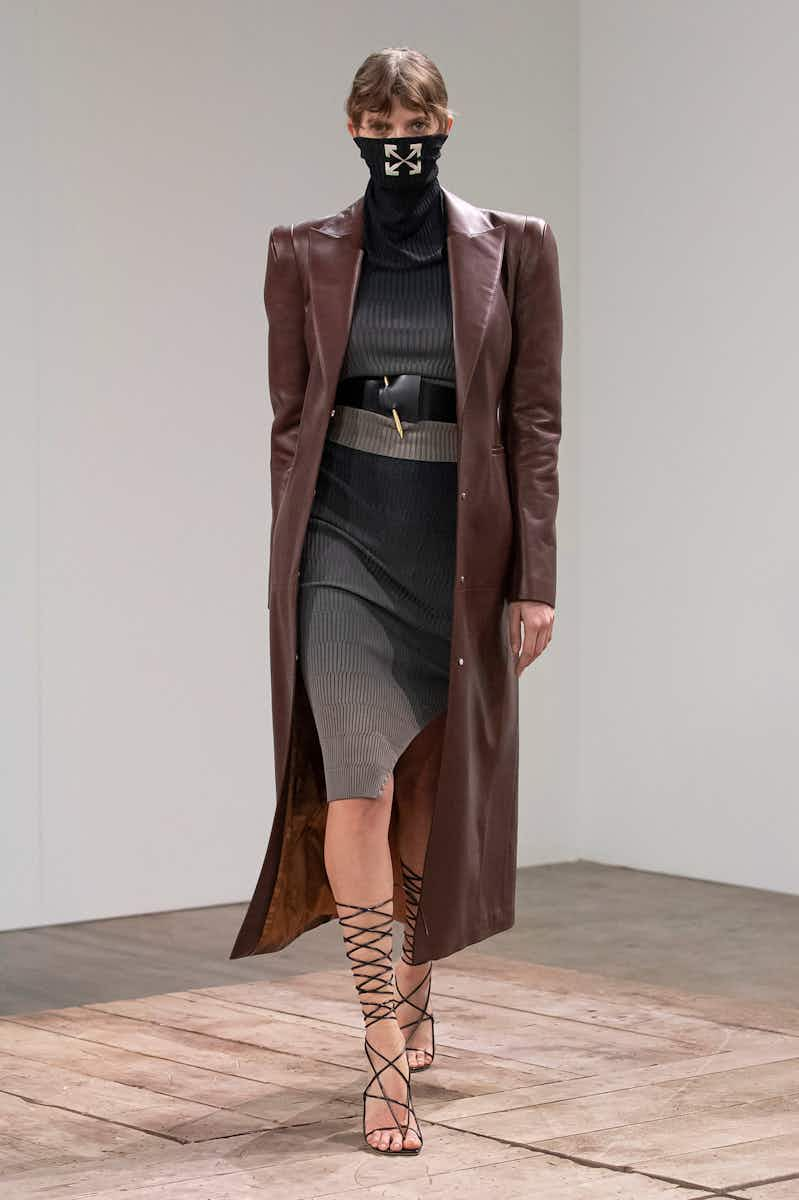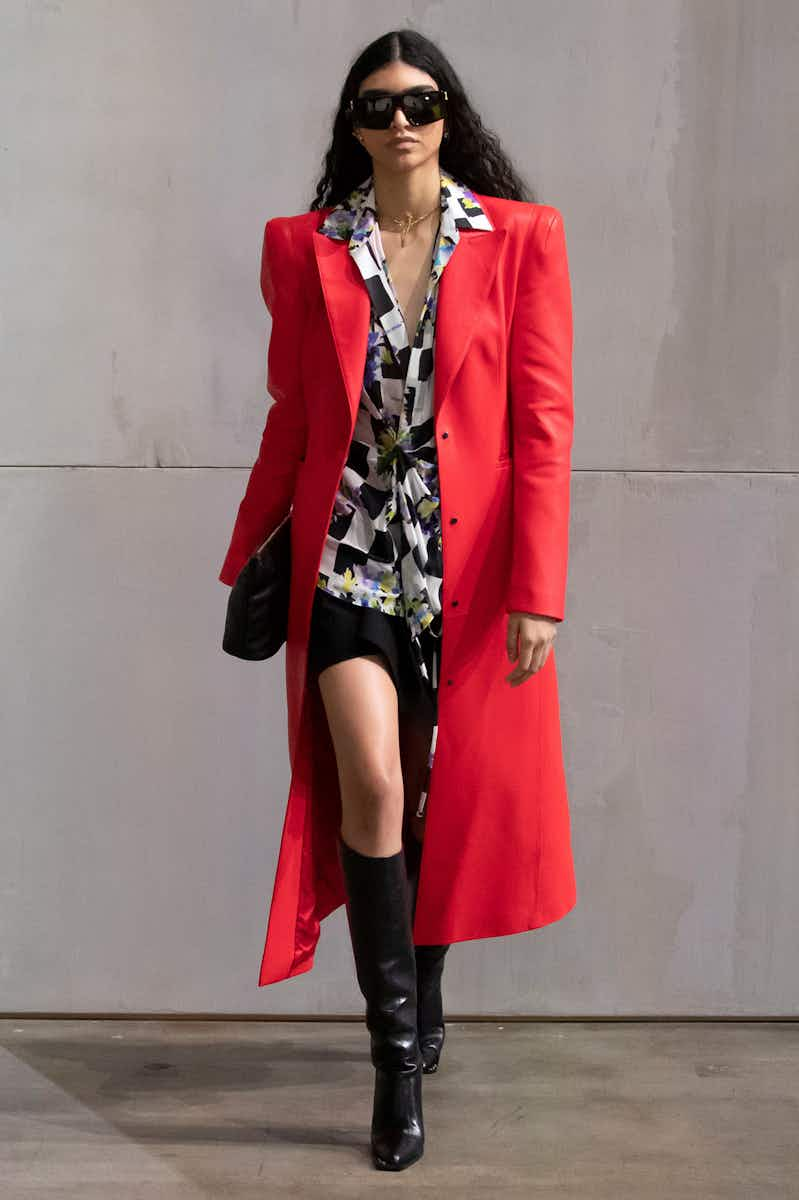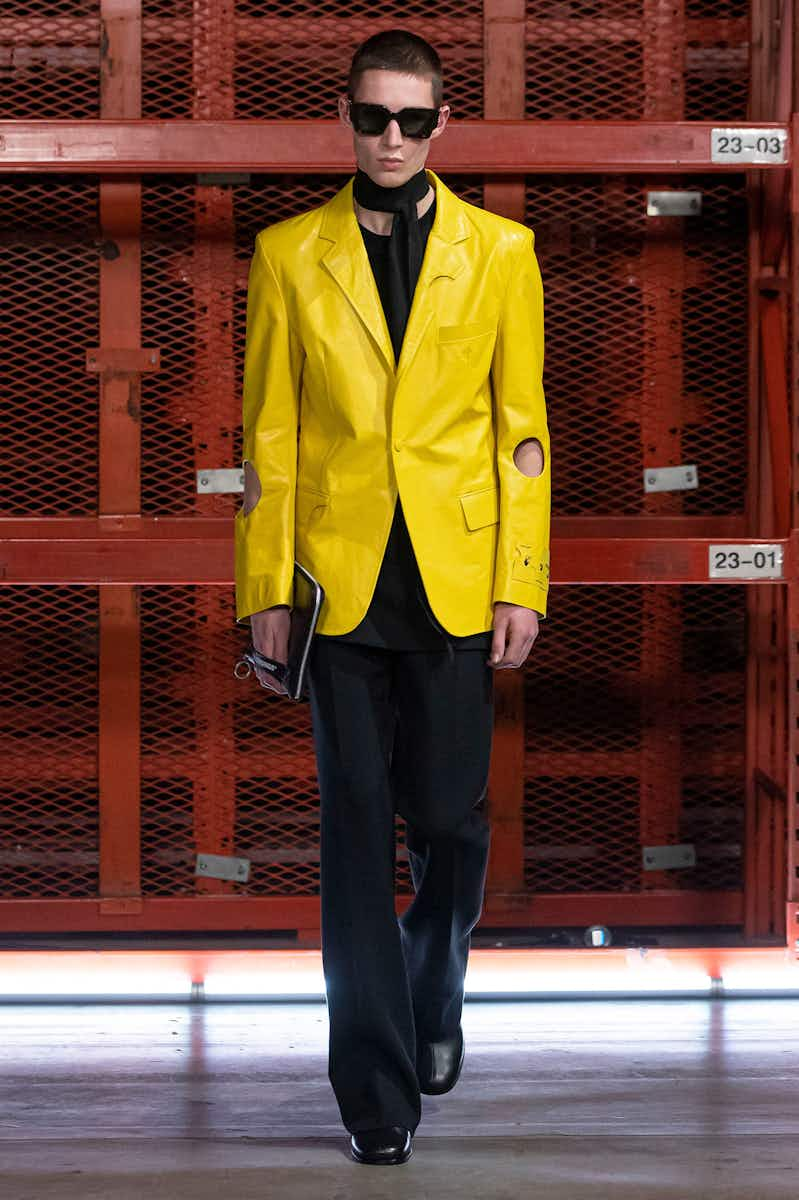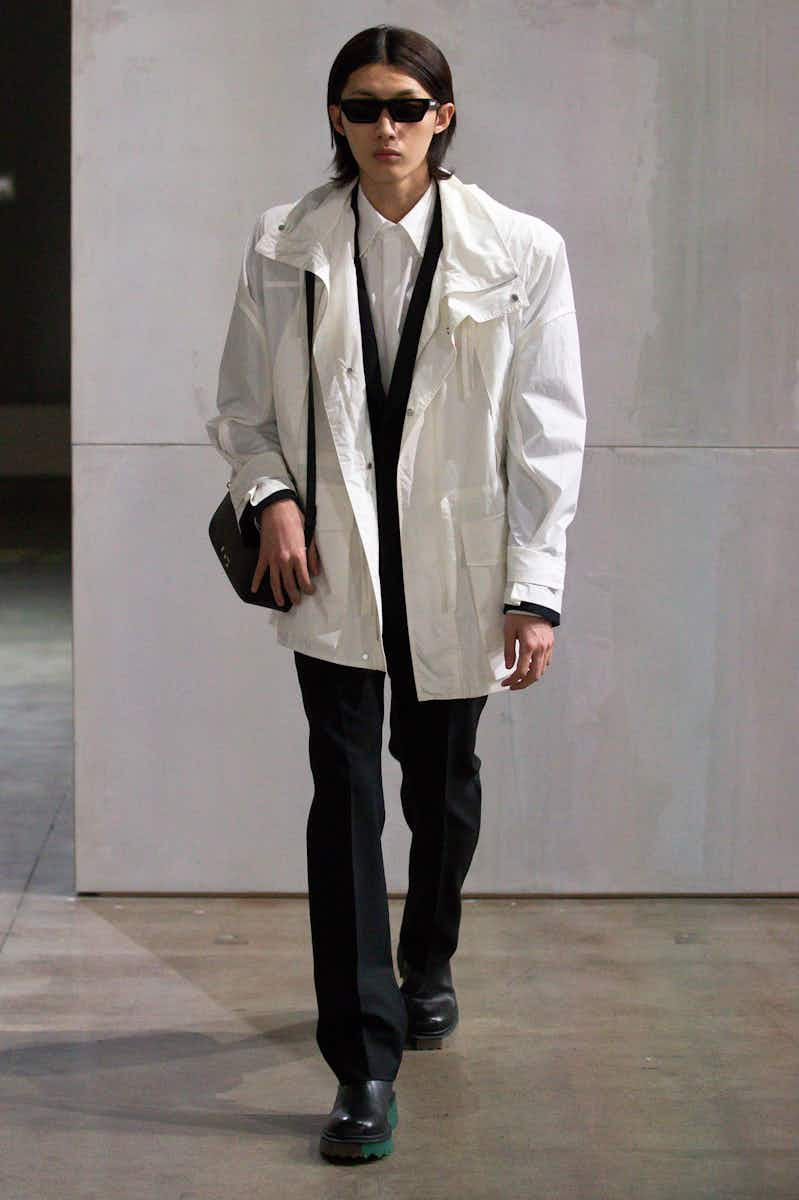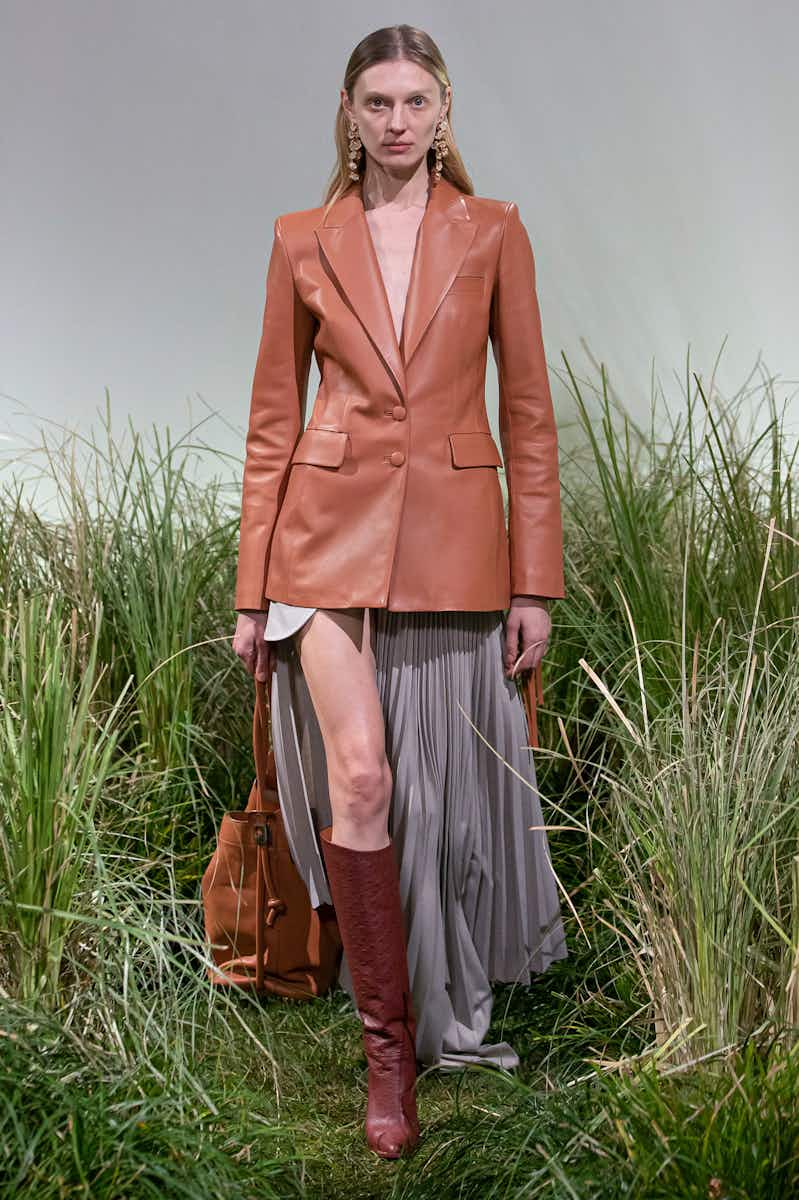 While ​"Imaginary TV" provided a viewing platform, the 44-look collection, titled Adam is Eve, was a mature response to a seemingly never-ending lack of daily structure, told through tailoring. Blazers were in abundance for men and women, in buttery brown leather or bright canary yellow. The cut, length and volume of sharp shoulders and heavy lapels felt fluid, while interchangeable elements, like unisex shirts and skirts, were an optimistic nod. Abloh sticks to block colours throughout, with prints appearing only to accentuate the flourish and movement of a plunging shirt or cinched in jacket. Further bringing it to the present was the addition of co-ord facemasks fashioned as triangular bandanas, blending in with their lilac, mint and jet black pieces.
This collection marks the brand's initial dive into a see-now-buy-now regime, with selected pieces already available at off​-white​.com and luxury online retailer, Farfetch. It's a move luxury labels have toyed with for quite some years, improving luxury-to-customer feasibility and, potentially, waste. ​"This delivery-staggering demonstrates Off-White™'s disruptive new business model of presenting collections and immediately following these unveilings with the first drop," the show notes suggest, ​"whereby the rest of the lineup is released throughout the season."
Abloh has long had his eyes on the far-facing future, breaking moulds through forms of conceptual design or streamlining political ideas. But today's online event brings things closer to the present, as he follows a stream of designers tapping into the monotony of daily reality. The pandemic, lockdown and all that it has brought along with it, is a common thread and a sense of newness that we're still attempting to adjust to. This collection, and its accompanying platform, is just as relevant to the current state of affairs as any of Abloh's previous statements on the world.


More like this