Need to run? Try Pasquale Daniel's 5K route around Islington

Head-to-toe in On, the sportswear designer takes to the London streets to show us how he fits running into his busy schedule.
THE FACE has partnered with Swiss performance-wear brand On to explore how running can inform and enhance creative practice. Stepping out for a jog with four London creatives, we discovered what makes them tick, and how they strike the perfect work/​life balance.
When he's not creating detailed 3D renderings in his studio, sportswear designer Pasquale Daniel can often be found pounding the streets and parks of North London.
Graduating from London College of Fashion in 2014, the 32-year-old football fanatic has since worked for an impressive collection of global activewear brands. For Daniel, creating stylish performance clothing is tied intrinsically to his first-hand knowledge of how garments respond to the body in motion. Essentially: the better they move, the better you move – and the better you look.
During last year's lockdowns, he ramped up his time-conscious running routine, honing in on the goal of smashing five kilometres in under 20 minutes. ​"I was working from home, not getting out of the house enough and needed that sort of release – and the football pitches were closed," he says. " So it started like that, and I just found that focusing on improving my personal best was great for my mental health."
And he hasn't looked back – or slowed down – since. Now Daniel heads out two or three times every week, intent on constantly improving on his PB.
As well as naturally keeping him fit, this sprinting hobby has provided him with a valuable perspective on his design work. ​"When I'm wearing other brands to exercise, I always think about what makes me uncomfortable, and what I can improve in my own work," he says. There are mental health benefits, too, with the routine helping give him the clarity to proceed with personal projects, including designing virtual reality clothing using state-of-the-art 3D software.
THE FACE caught up with Daniel – decked out in his On Performance‑T, Cloudventure trainers and Hybrid Running Shorts – to find out more about his favourite London running route and how he uses music as a motivation. Well, we say ​"caught up" – you were going a bit fast for us, Pasquale…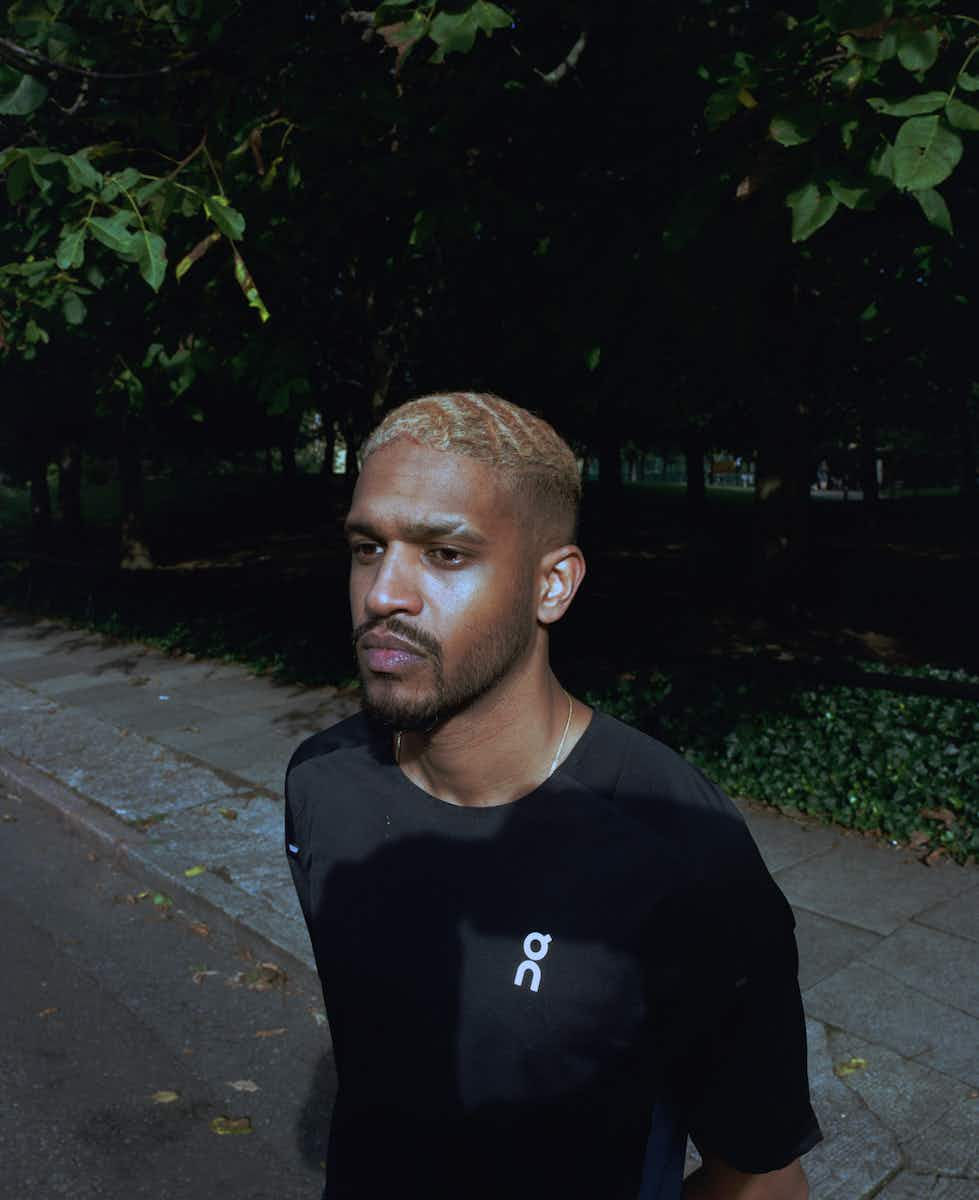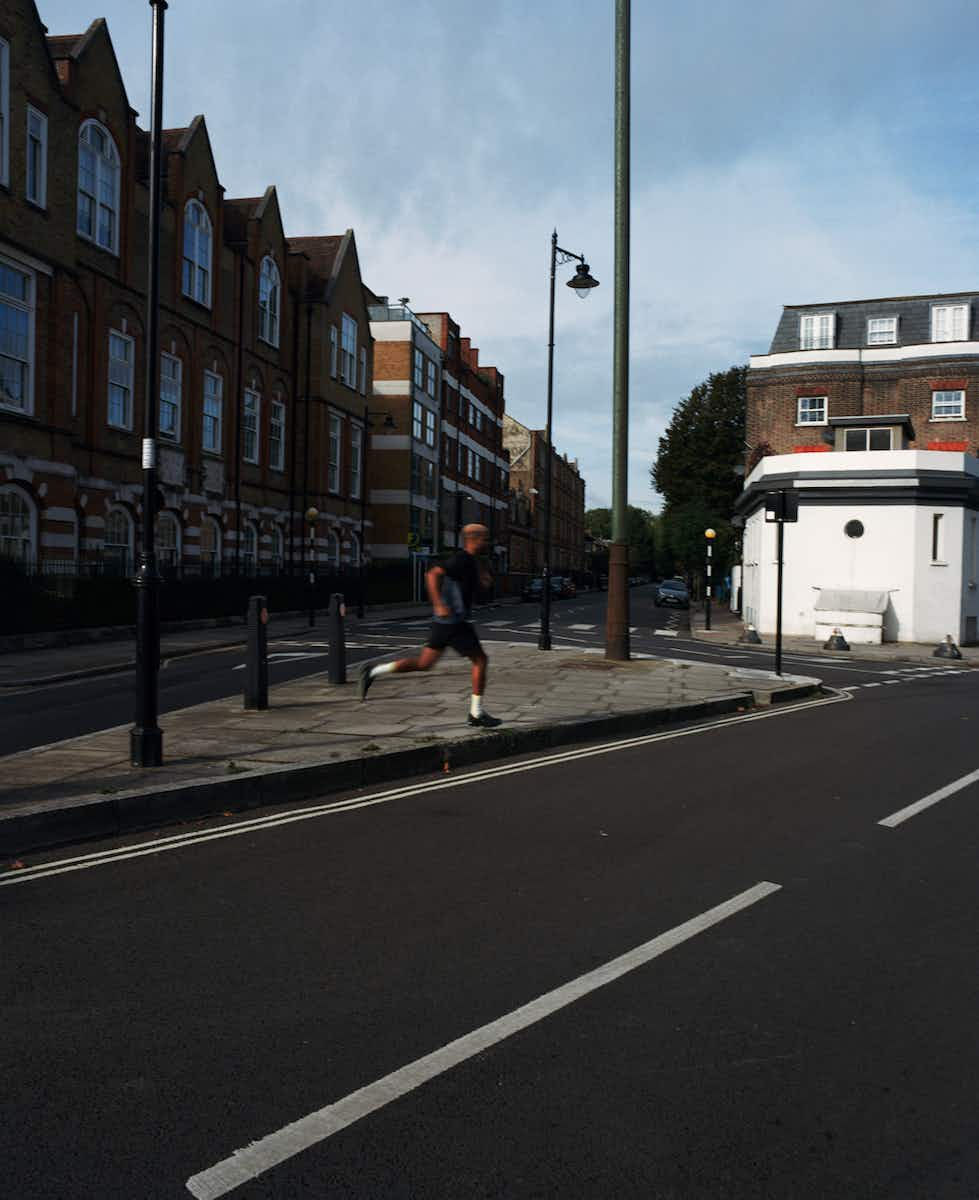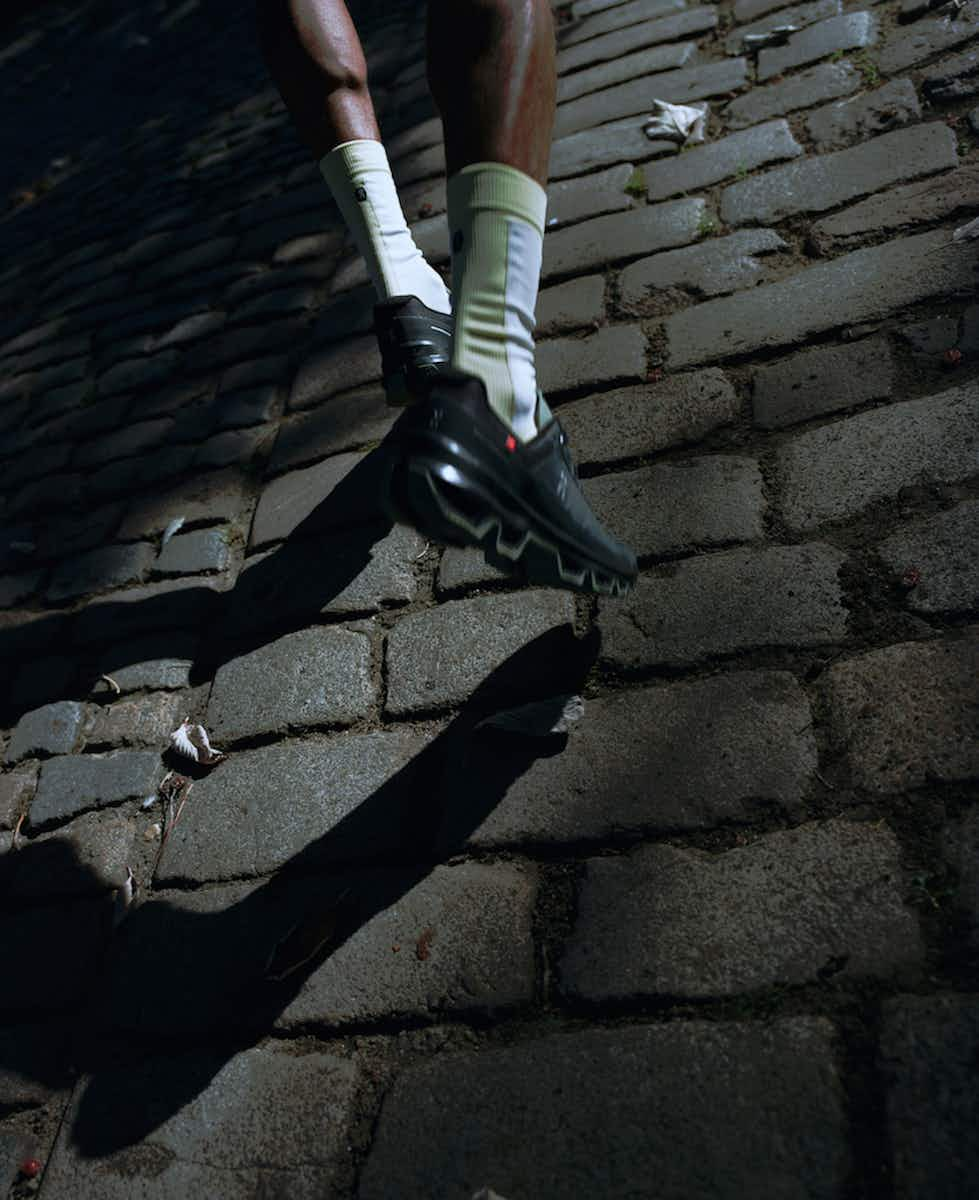 Hi Pasquale. What can you tell us about yourself?
I work primarily in outdoor wear and 3D garment rendering and animation. I trained in sportswear design at London College of Fashion and now I'm freelancing in London. I've focused recently on trail-running, but I'm interested in lots of different areas, from lifestyle to football to outdoor wear and activewear.
Does having this focus in your work mean you get the opportunity to test out new design ideas as you run?
Yeah, definitely. I think for what I do, it helps to be involved in sports and fitness. When I'm wearing other brands to exercise, I always think about things I'd change and do differently, what makes me uncomfortable, what would make me more comfortable. Moving in clothing and thinking about how it can be improved always drives me, for sure. It always helps to do the sports you're designing for.

Activewear seems to booming as a design field, and clothing is becoming so ever-more intuitive and innovative. Have you been keeping tabs on it all?
Yeah, everything is kind of hybridising. For example: everyone seems to want a pair of shorts that you can wear out on a sunny day and then go running in as well, and it doesn't always necessarily look like an active, sporty short. People seem to want less stuff, and they want it to be multi-functional.
How often do you head out for a sprint?
Recently I've slowed down a little bit, now that I'm working again. Before I was doing three or four five-kilometre runs a week. Even though I've slowed down, I still try and get out as much as I can. During lockdown, I did get obsessed with my times, and getting 5K in under 20 minutes became the thing.

Route: De Beauvoir to Emirates Stadium [5km]
Click on the map markers to discover more
If you're very focused on getting your times down, presumably that shapes the kinds of routes you run?
Yeah, I try to work out where I can have the least major intersections and, if possible, the least inclines, and try to keep it as flat as possible. So for those reasons I like to stick to nice residential streets. I also like running in the road as opposed to the pavement so I can avoid getting held up by people walking! So there also needs to be as few cars as possible!
What's your favourite thing to do to recover after a run?
Honestly, the first thing I usually do is get a fizzy drink and have a cigarette! Other than that, I just like to have a stretch, get a cold drink down me. I'll usually end my run a little way from my house, so I'll have a nice cool-down walk to get home.

Tell us about the playlist you've curated. What made you pick these songs?
Usually, I'll be running each kilometre at a slightly different speed – my pace goes up and down. I like to give myself little half breaks, and then go up again. So the songs mirror that. On the one hand, you have inclining tempo drum and bass beats. And then on the other, you have this up-and-down rollercoaster! It builds slowly as it goes on.

On Set Producer: Katherine Bampton
Senior Project Manager: Victoria de Zanche
Branded Content Editor: India van Spall
Associate Creative Director: Clara Goodger
Art Director: Cara Shurey
Stylist: Rob Boyd
Stylist Assistant: Jon Wallner
Makeup: Marina Belfonse-Rose
Hair: Takuya Uchiyama

TALENT
Pasquale Daniel
Albertina (DJ Jewli)
Rob Boyd
Jade Jackman