Palace Gucci will take your brain to another dimension
Flying corner shops! Bathing aliens! Gucci's collaboration with Palace has been made official, and the campaign is going to blow your mind.
The early birds truly caught the wormhole this morning. In a strange fold in the fabric of fashion spacetime, Gucci and Palace ran a simultaneous post on Instagram. ​"THINGS ARE LOOKING UP" read the caption, accompanying a cinematic image of smartly-dressed folk at a zebra crossing staring agape at the skies. It followed rumours earlier in the week that the two ever-trending brands might be cooking something up. But was it real?

Sì! Gucci made it official this morning, announcing that it had collaborated with the London skateboarding label for a new collection: Palace Gucci. Filed under the Gucci Vault, it unlocks the potential of Palace's streetwear sensibilities, celebrating the power of merging together two clashing worlds and the surreal results of splicing together two realities.
So what happens when you bang together two polar-opposite fashion magnates and force them to attract? Magic, that's what. Built on the fusion of Palace's ​'Tri-Ferg' calling card and Gucci's double‑G logo, it sees the skatewear brand's soccer tees and trackies elevated to cosmic heights with Gucci's sartorial savoir-faire. It works in reverse too; Gucci's monogram is given a new lick of paint with bubblegum-pink and baby-blue colourways and it's horse-bit loafers are made street-ready with a gold P charm. Notably, it features Palace's first ever womenswear collection; but it's all so good you'll want to wear everything anyway.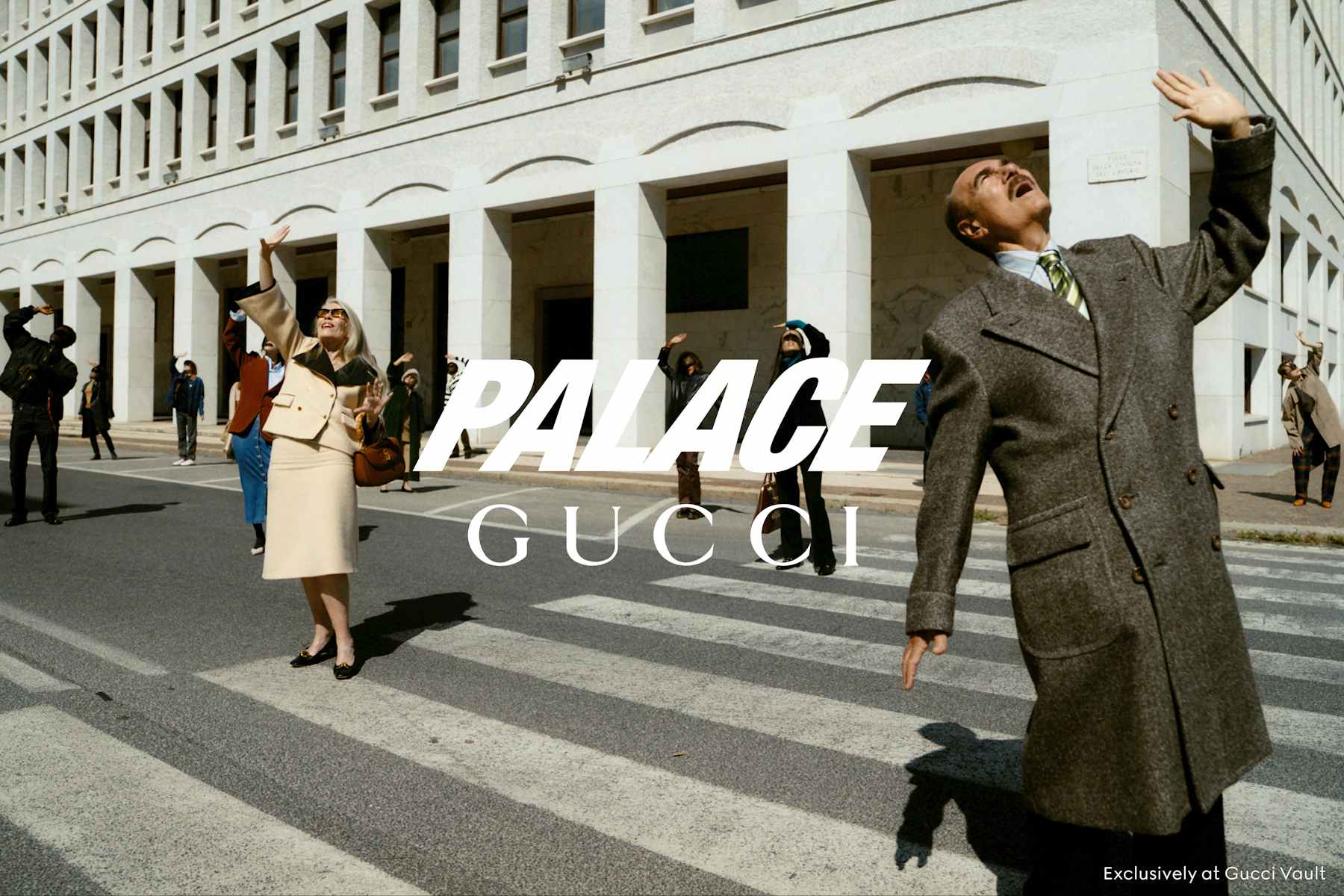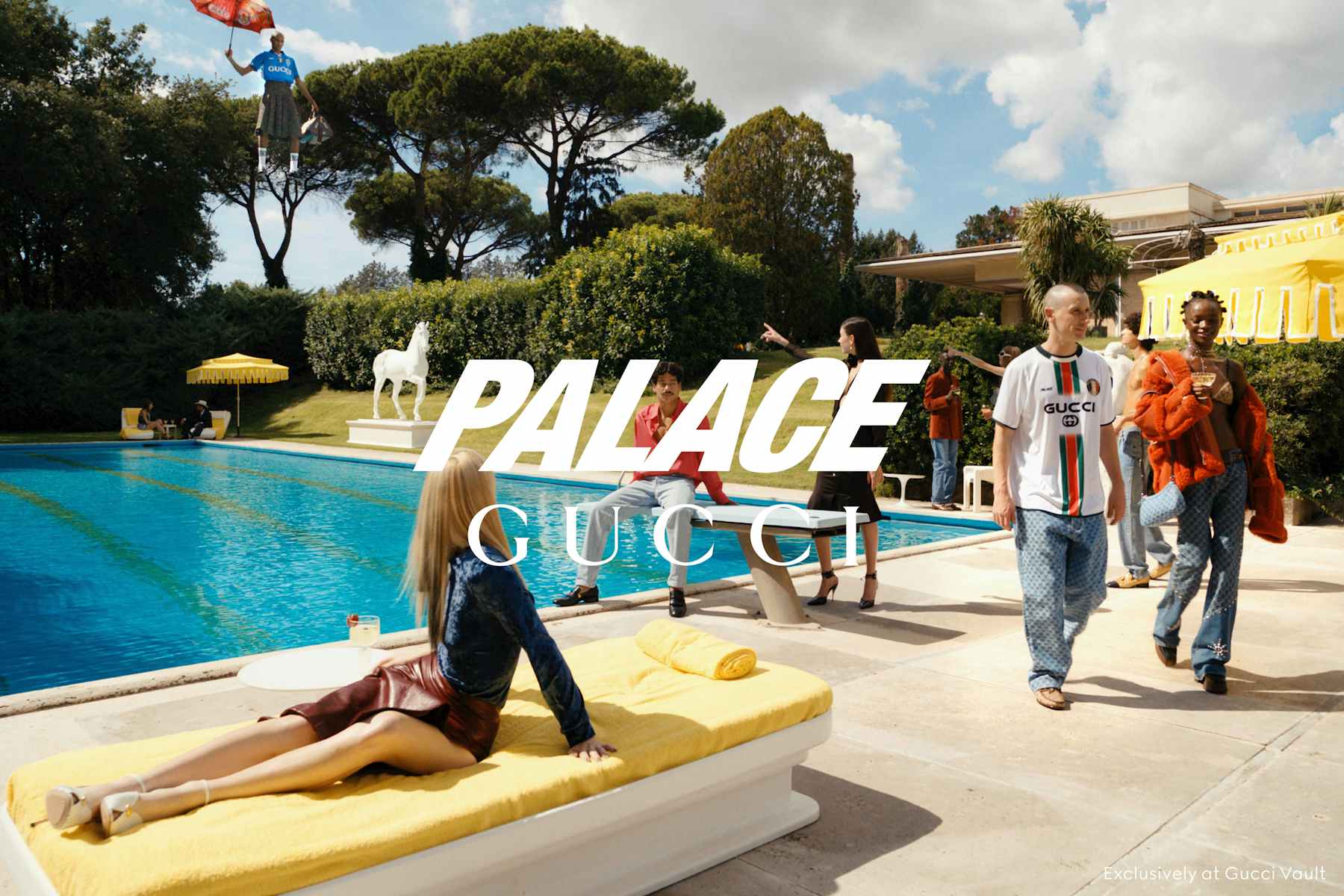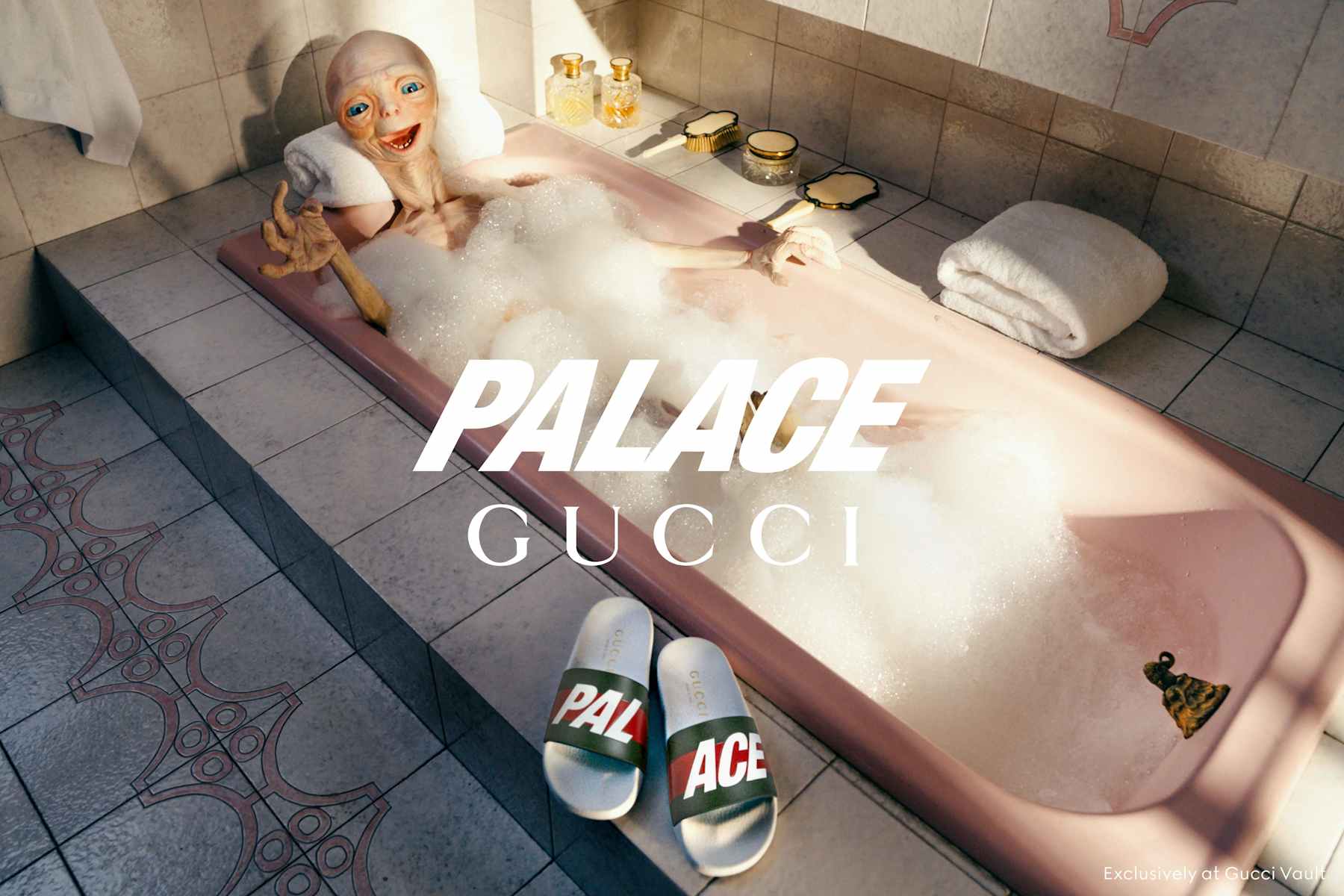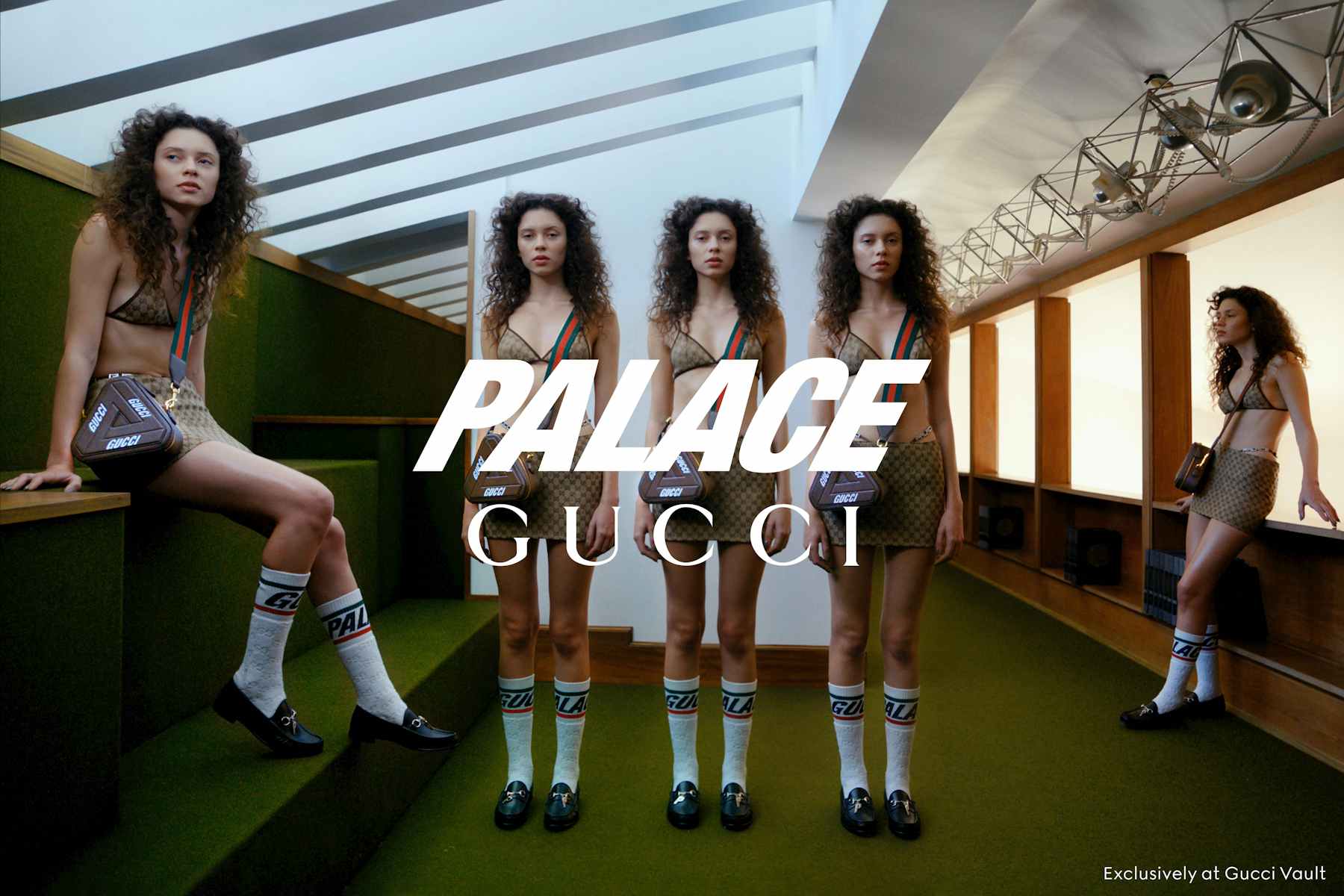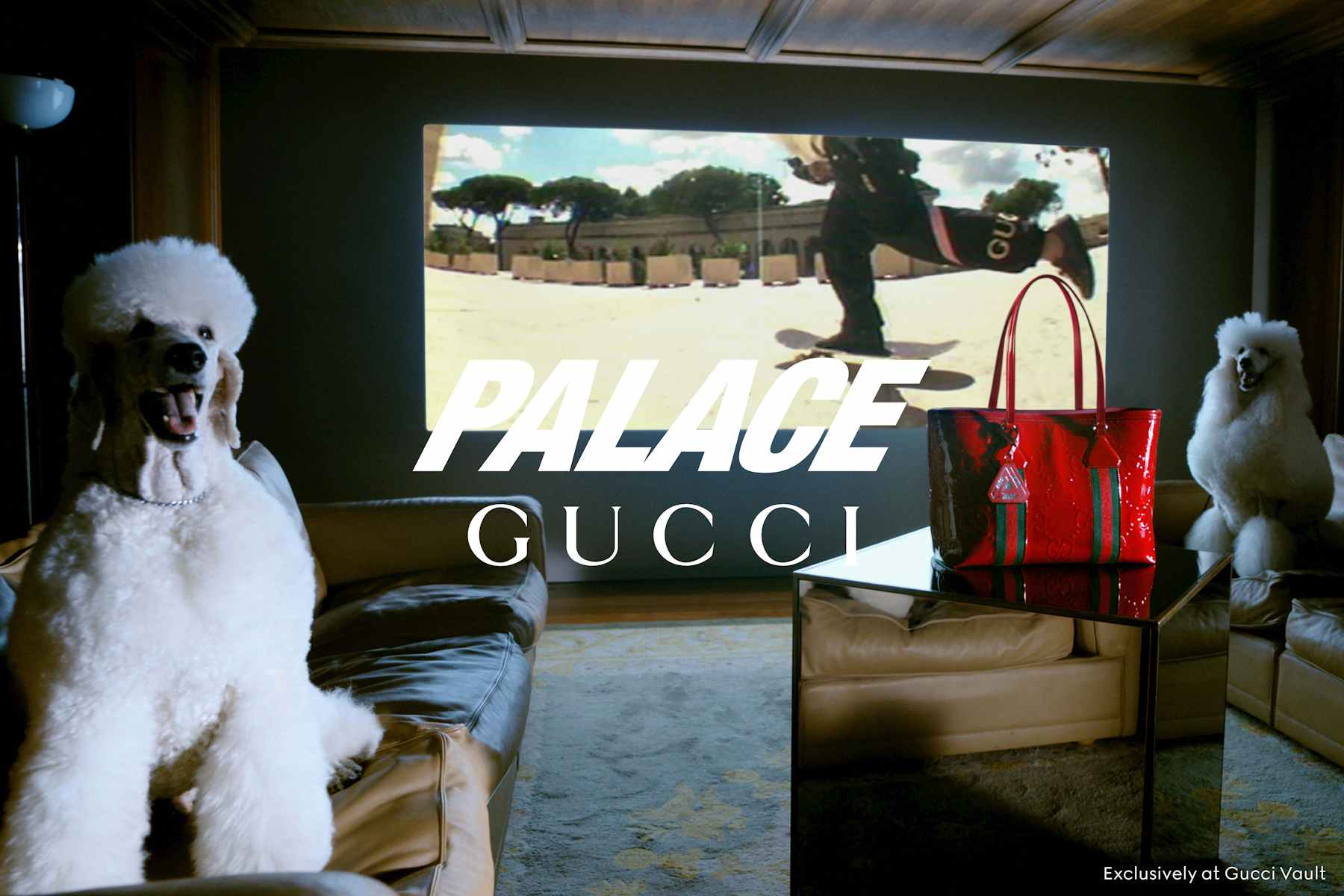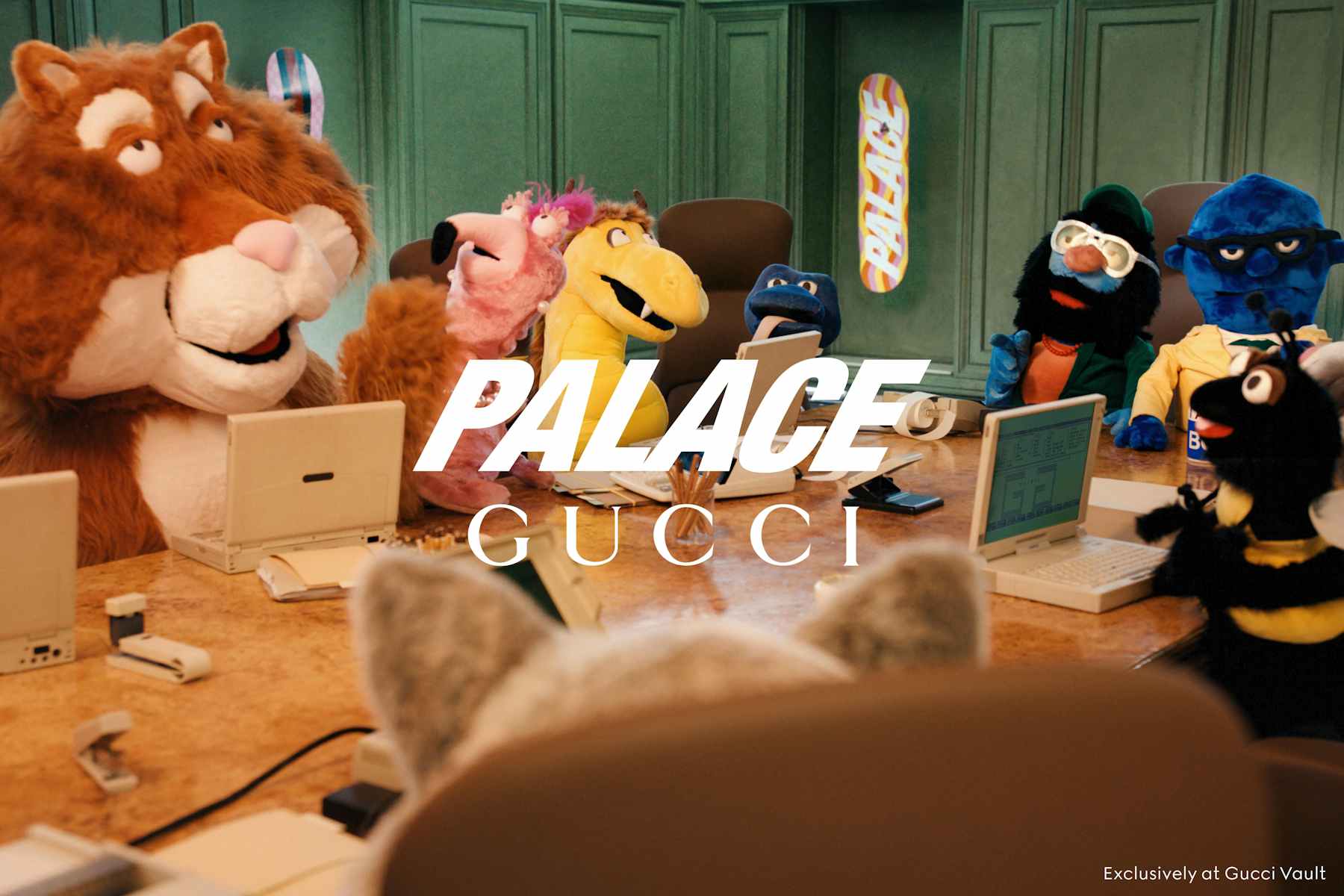 But now for the big question – what on earth or elsewhere were the commuters staring at? A flying corner shop, of course! A talking newsagents descending from the skies and declaring ​"Prepare yourselves!" sets the scene for one of the most supercharged campaigns we've seen all year; honestly, this two and a half minute video packs in more pizazz than most two and a half hour films. After the offie flies off and a South London lad in the collection's new all-over strawberry print top apologises for the traffic being a nightmare, it lurches to a pool party rave soundtracked by Prodigy's nineties classic Out Of Space and pure chaos resides.

It's hard to describe what happens next, but it's truly and utterly bonkers, featuring cameos and kooky cutscenes galore from wide-eyed cats, Michelian twins and a lathered-up alien in a bathtub. It's the kind of campaign to make you fall in love with fashion all over again, a reminder of how euphoric that first purchase you made felt.

The two galaxies continue to collide with a combination of luxury surroundings with stoner visions, seen most clearly when two meticulously-groomed poodles watch a Palace skate video in a decadently decorated lounge. Then, after the credits roll, there's an ace bit of metadrama seeing a board room of puppets talk through the advert they just created. ​"People laughed – they said it couldn't be done!" they cackle, before one of the muppets mentions their love for the ​"subversive nihilistic cultural ennui of the subtext". It's the end chant, though, that pretty much sums up our excitement for the entire affair and is worthy of shouting gratefully to the heavens above: ​"Palace! Gucci! Palace! Gucci!"
Palace Gucci launches on 21st October and will be available exclusively at Gucci Vault and the Palace store in London.