Can fashion be more accessible? Paria Farzaneh thinks so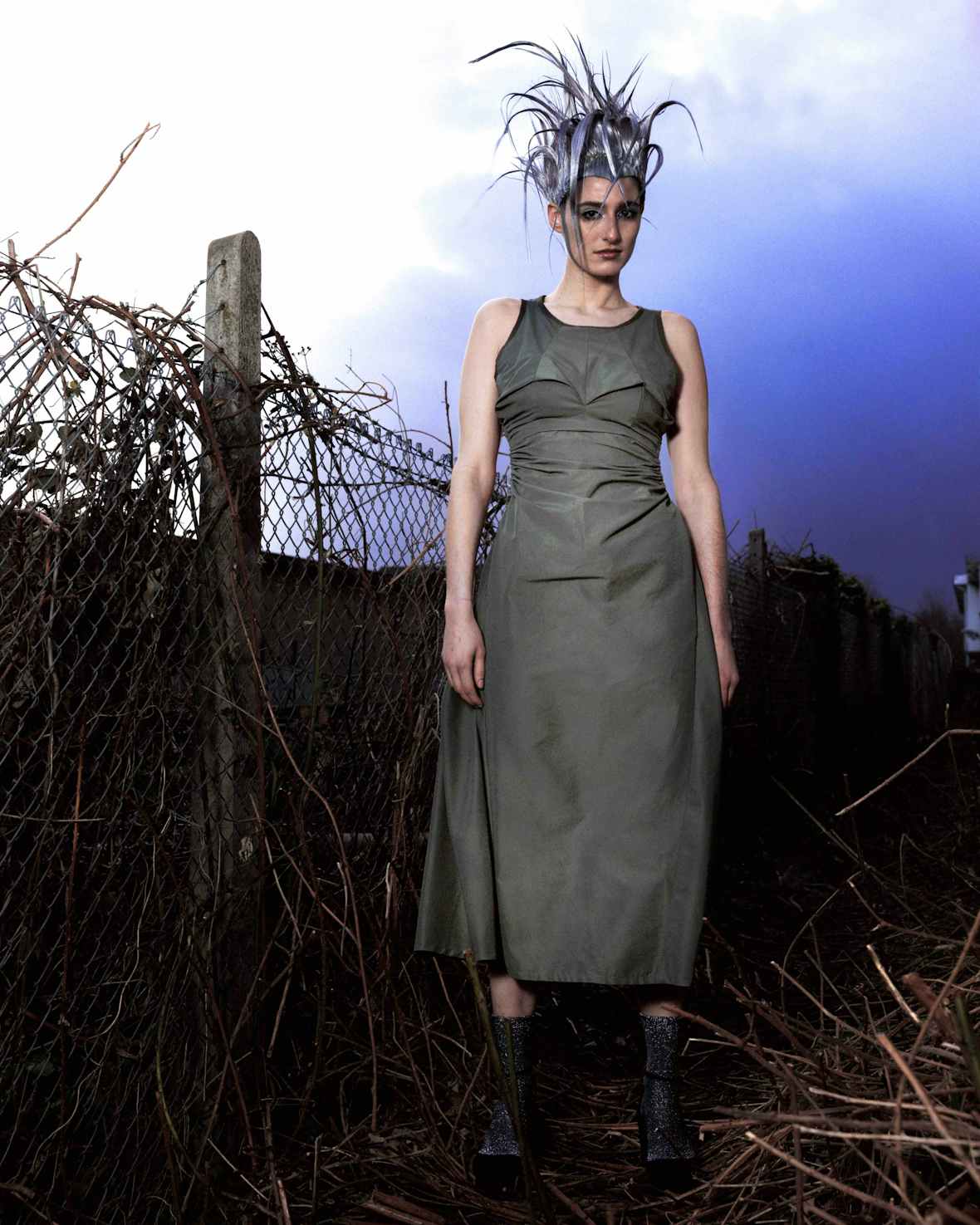 As one of London's most radical designers, Farzaneh is using her diffusion line Blind Foresight to make the industry feel less elitist.
These days, Paria Farzaneh would best describe herself as, well, a pariah. ​"From day one, I felt like even though I was competing in this kind of race or game, I was consistently the pariah," she says. ​"I was pretending to be something, but I wasn't really that ​'thing'. I was myself." Feeling like an outsider didn't hinder her success, of course – the designer's clothes are consistently seen on London's artists, skaters and musicians. But after years in the biz, Farzaneh now learned to be comfortable with creating outside the status quo.
We're stood outside a studio space down a bushy alley in South East London on an especially sunny evening. Inside, the Iranian designer's presenting the latest pieces from her diffusion line, Blind Foresight, an affordable counterpart to her namesake label, which she announced in February. Also inside: friends chatting while they sip pink pomegranate tequilas, snack on traditional Iranian biscuits and check out the newest garb from the whip-smart, switched-on designer. It's a setting far-removed from the usual madness of a fashion show. And that's just how Farzaneh likes it.
Since graduating from Ravensbourne University in 2016, where she completed a BA in Menswear, Farzaneh has been one of the most politically-stimulated designers of her generation. In September 2020, for instance, she invited guests to the outskirts of London and, almost literally, blew up a field at the end of the show, using a dramatic explosion of pyrotechnics to comment on Trump, rising Islamophobia and anti-LGBTQ+ legislation. ​"I really set the bar [with that show] in some kind of realm," she says, laughing. ​"I feel like in this world, when people want more and more, it's really about taking the time to be able to give more."

The ​"more is more" approach to fashion shows is currently par for the course in the industry. Eager to go viral, luxury brands are staging elaborate, expensive spectacles all over the world. But for Farzaneh, likes and shares were never her priority. The shows were an opportunity for her to stand up and get us talking, challenging the morals of war, corruption in both British and Middle Eastern politics, and racism and xenophobia in the West. After all, Farzaneh has no desire to be famous – there are far more important things to think about.
Unsurprisingly, then, she's is currently focused on the harsh realities facing Brits up and down the country. ​"Realistically, we need escapism. It's fucked. We know it's fucking fucked – everyone is fucked," she says. ​"So let's make everything count, and just be in the moment and enjoy ourselves as much as we can. Fashion has always been about separation, the elite separated from the working class. All the top brands want to separate us. They might have a celebrity wearing the clothes, but their target demographic is still not going to be able to buy it – even if it's their idol, their favourite rapper. It's not realistic."

So, Farzaneh is flipping the switch, proposing we use fashion to detach from reality while making it more accessible. Now two seasons into her diffusion line Blind Foresight, the designer's offering up affordable pieces that, just like her main brand, take influence from utilitarian shapes, traditional Iranian design motifs and the DIY cool of ​'90s British subcultures.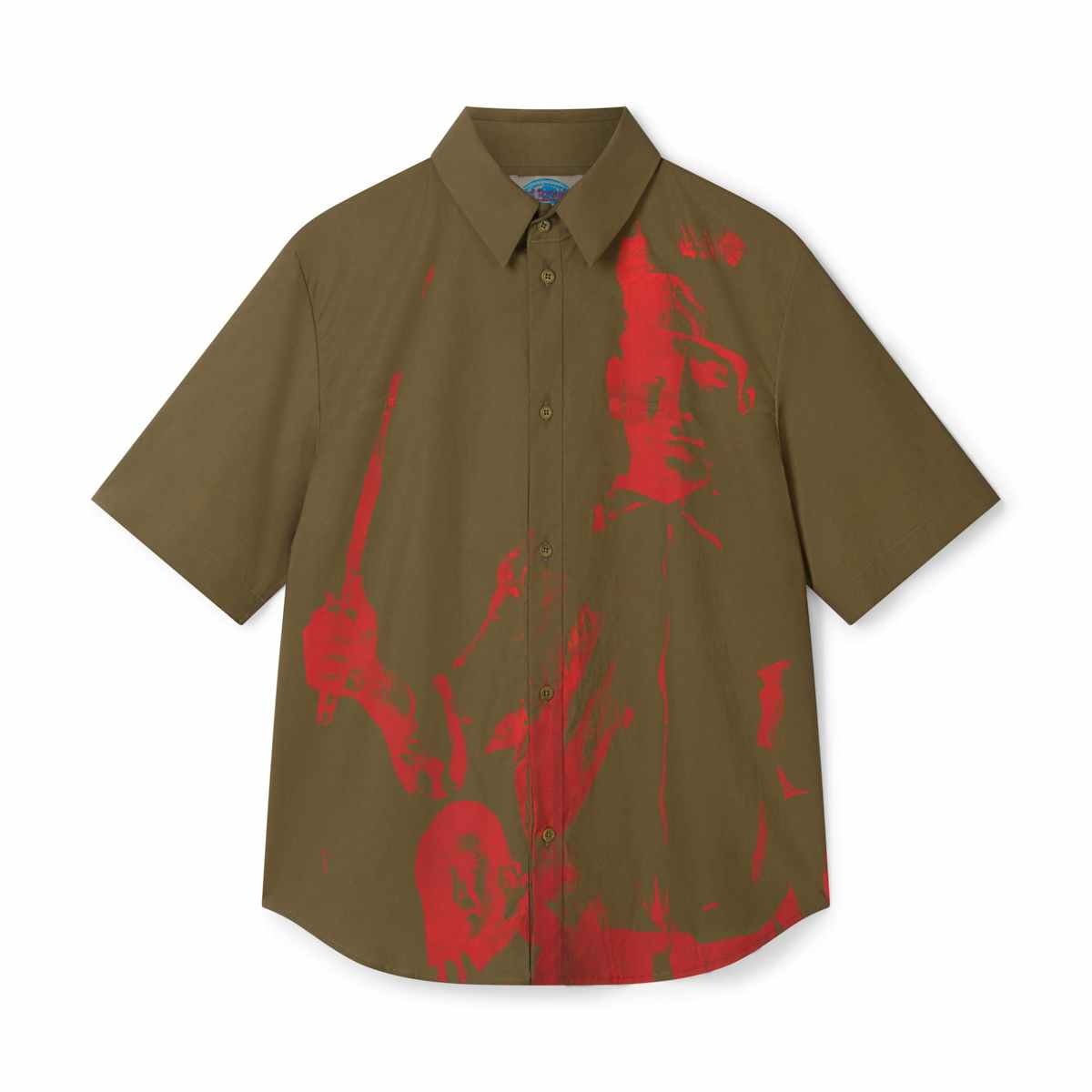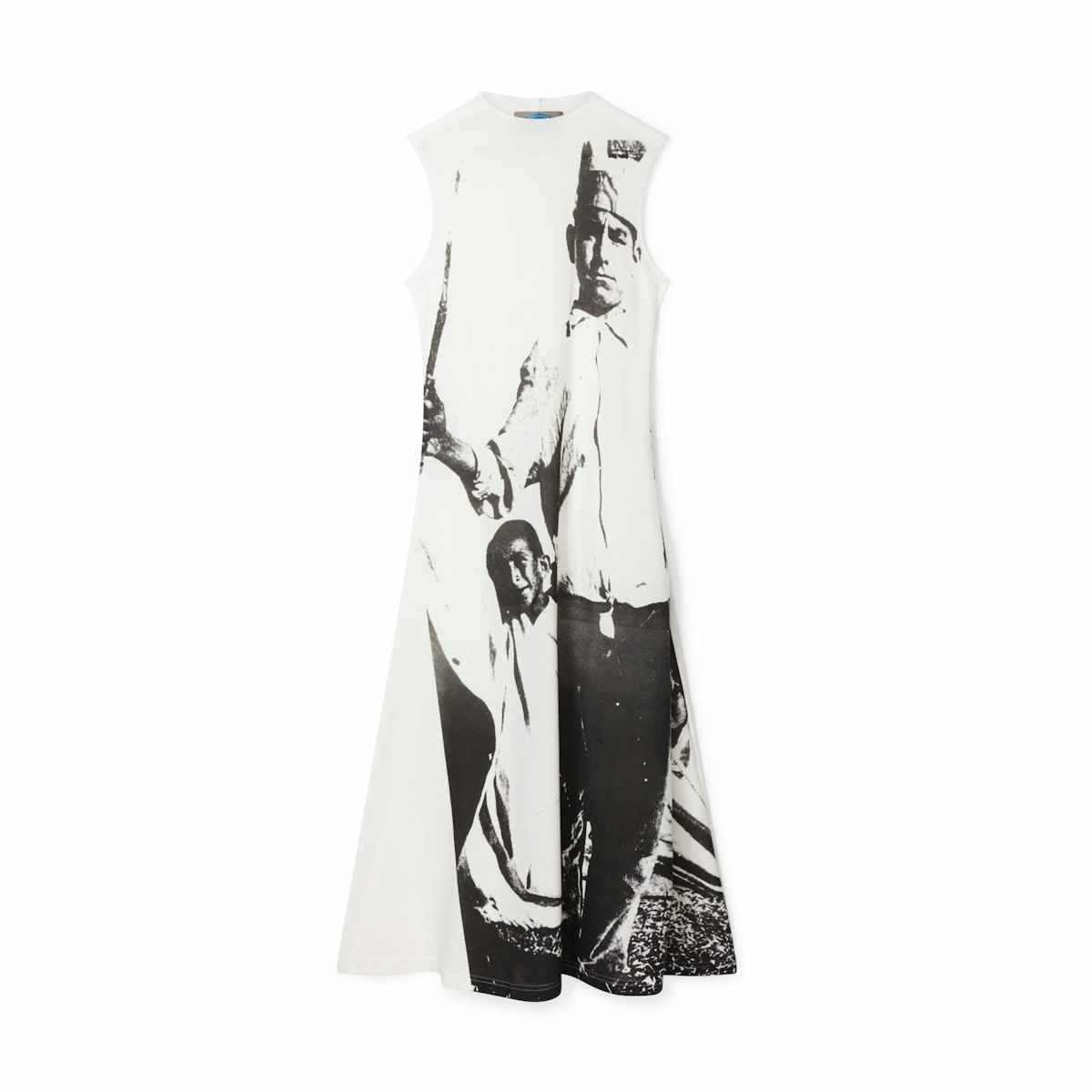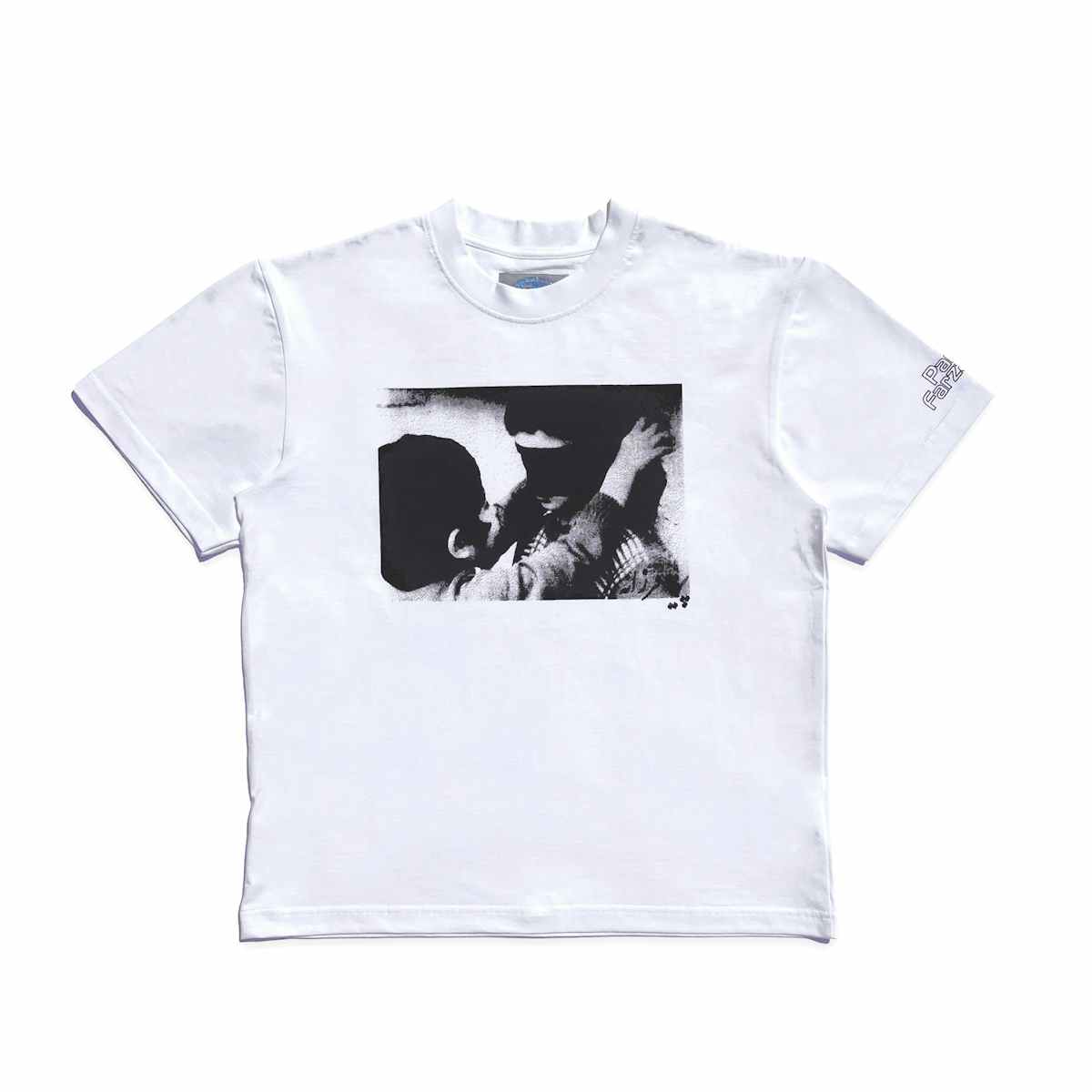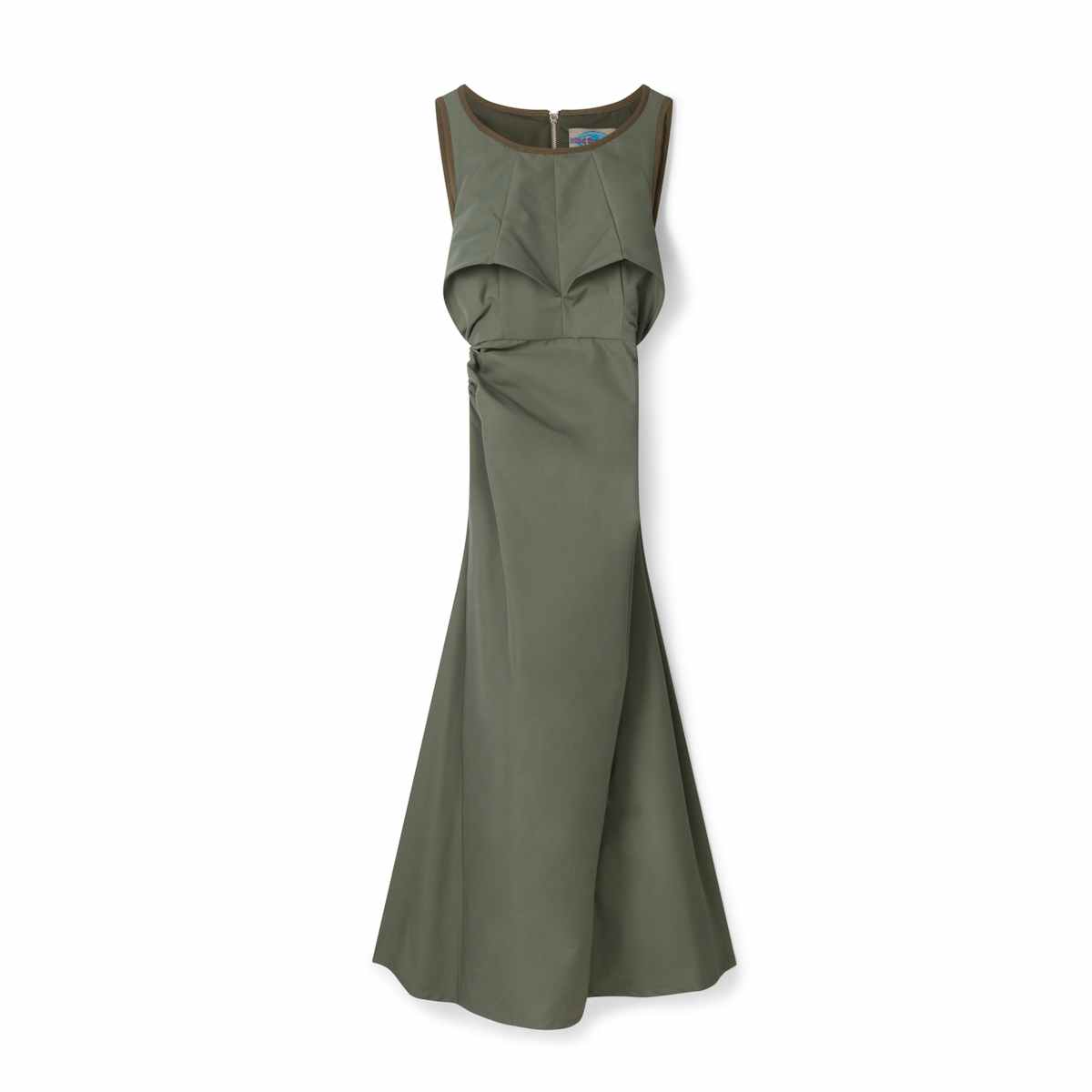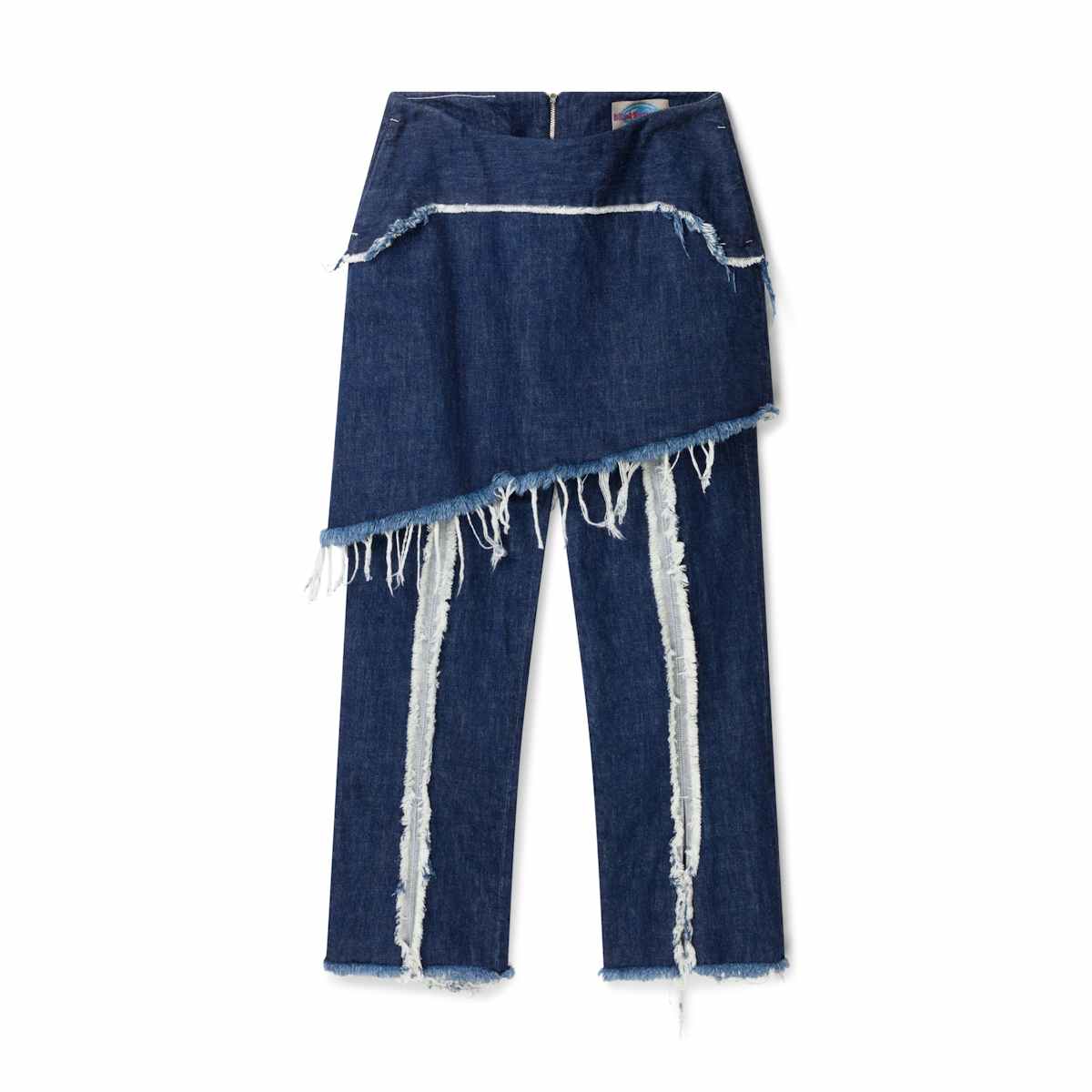 "Can my mum or my friends spend a grand on a piece of clothing? No, they can't," she says bluntly. ​"Blind Foresight is for people who are interested in quality clothing, which is made exactly the same way as I would make my main line, but it's more inclusive – the prices are accessible." With quality graphic T‑shirts at £65, a printed white jersey dress at £100 and, at its highest price point, a khaki military-influenced dress at £198, she's not wrong.
And away from the traditional fashion cycle – the frantic shows, that emphasis on more – Farzaneh's feeling relaxed, stress-free and, most importantly, she's enjoying herself. ​"I feel like I'm at ease. That's what my life should be about – to enjoy the moments and not have a cloud on my shoulders because I'm anxious or worried about a show," she says. ​"I just want to relinquish that and feel free to paint or have time to do something else. I don't want to feel like this is my one and only job. It is, but I'm influenced by so many different things."
In an industry where people often believe that getting a selfie with a FROW celeb will give ​'em clout, Farzaneh is, expectedly, way above all of that. Since the beginning, she's set out to use fashion as a tool for good: to spread a message, pique our curiosity, question the world around us.

"We're stood here in this very tranquil South London setting away from drama or rushing or any of that," Farzaneh says. ​"Now it's about calm and enjoying the moment."


More like this