Hats off to Poche: LA's ultimate headwear brand
Go ahead, take a trip down the rabbit hole and discover Jiro Maestu's off-beat, eco-friendly hats.
When asked to describe his signature hats, Poche Studios' founder and designer, Jiro Maestu, prefers to wordlessly wave his hands above his head, shake them around a bit, and enjoy the confusion of his onlookers.
He gets compliments too, though. There's no one in Los Angeles making headgear quite like Poche: each piece is a sculpture of its own, adorned with bits of tulle or distressed, exposed thread and vivid patterns. Poche's cat-eared beanies are made from recycled knits and patched together in asymmetric patterns, while the brand's bucket hats are handsewn and painted, made from naturally dyed cord, denim or silkscreen fabric. All one offs, of course.
Poche started as a womenswear brand in 2015, founded by Maestu and his friend Gabrielle Datau. They began branching out into homeware, but after a year-long hiatus in 2018, it was reborn as a one-stop-millinery-shop.
As of six months ago, Datau has taken a step back from Poche to focus on community work and activism. But Maestu, still proudly heads up the brand in downtown LA's Little Tokyo, confident that its initial mission hasn't changed. ​"Poche is still operating at its own speed and always connecting with our immediate community first," the 28-year-old explains.
"It started from a personal need to create, and then the love people showed towards the hats is what drove me to continue. It feels like a natural medium through which to express myself and constantly push my limits."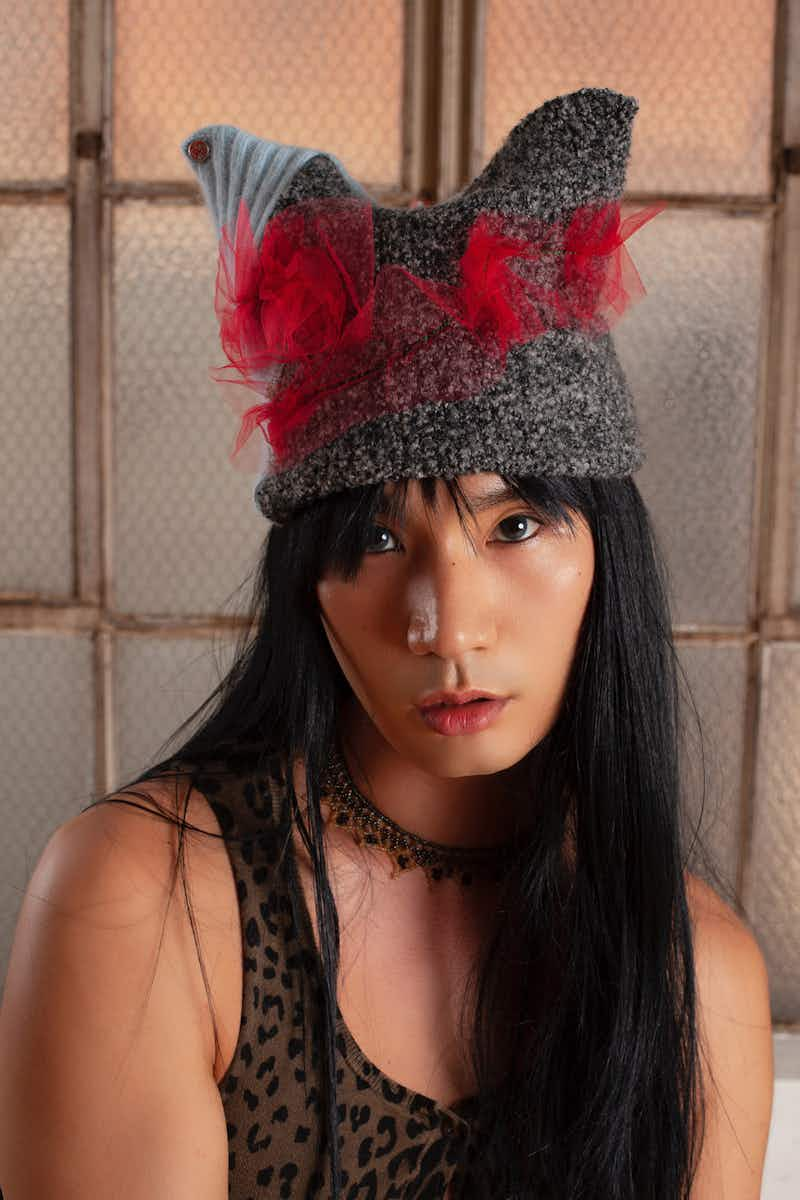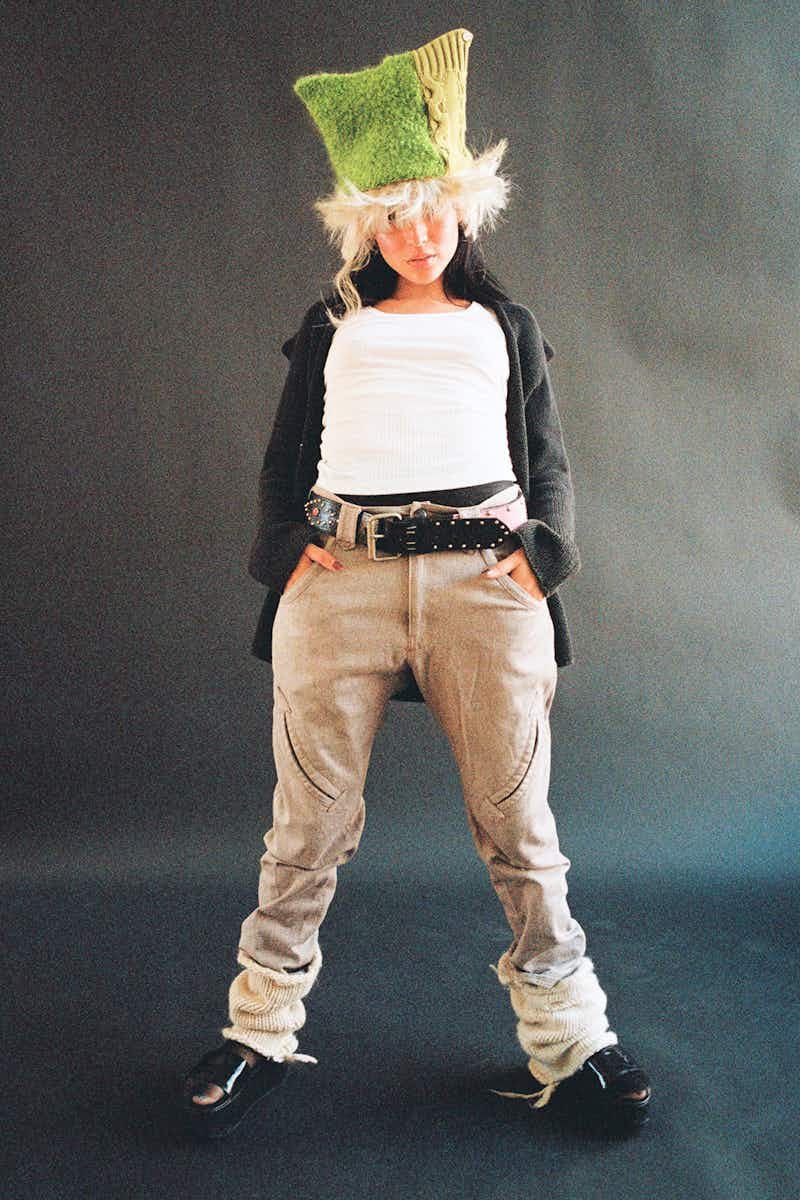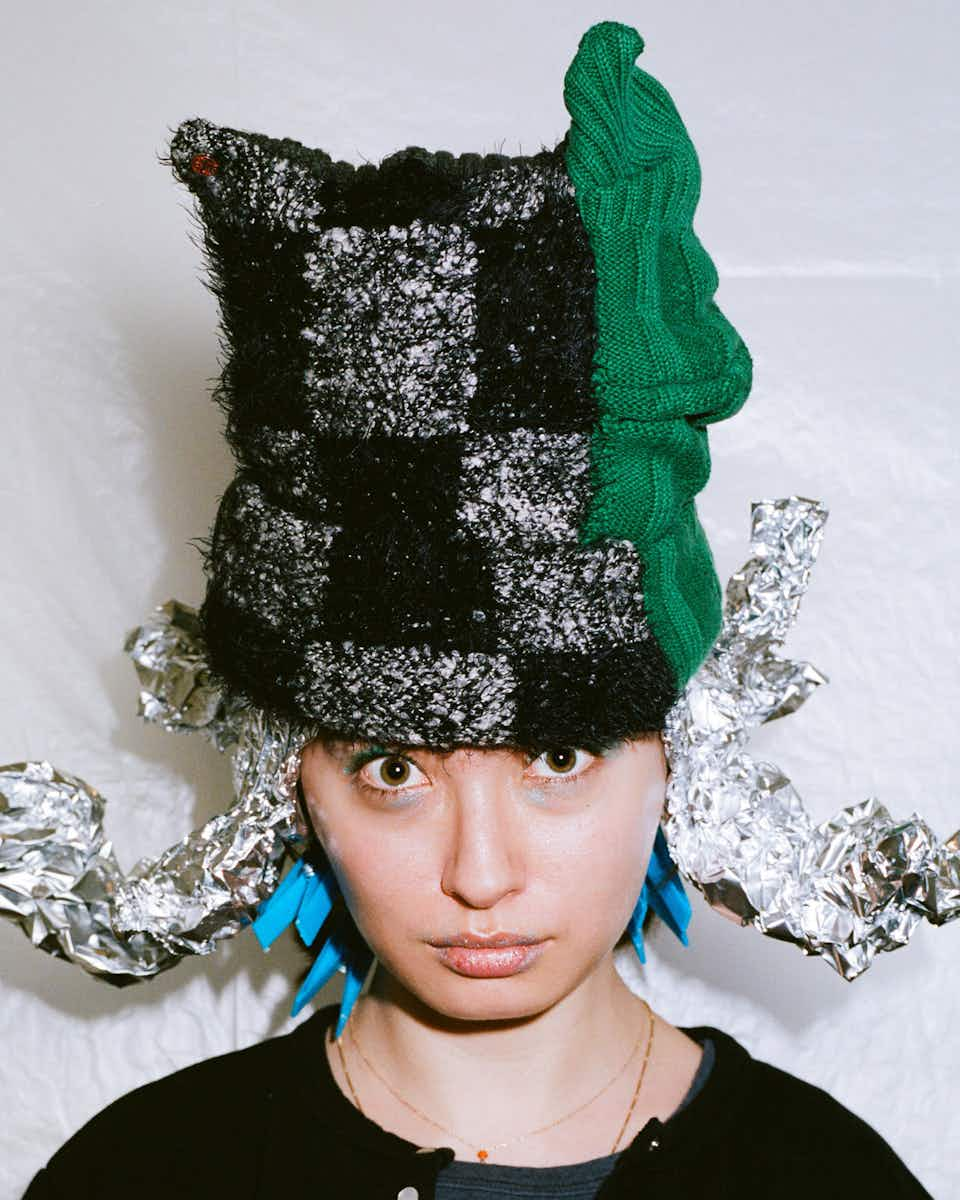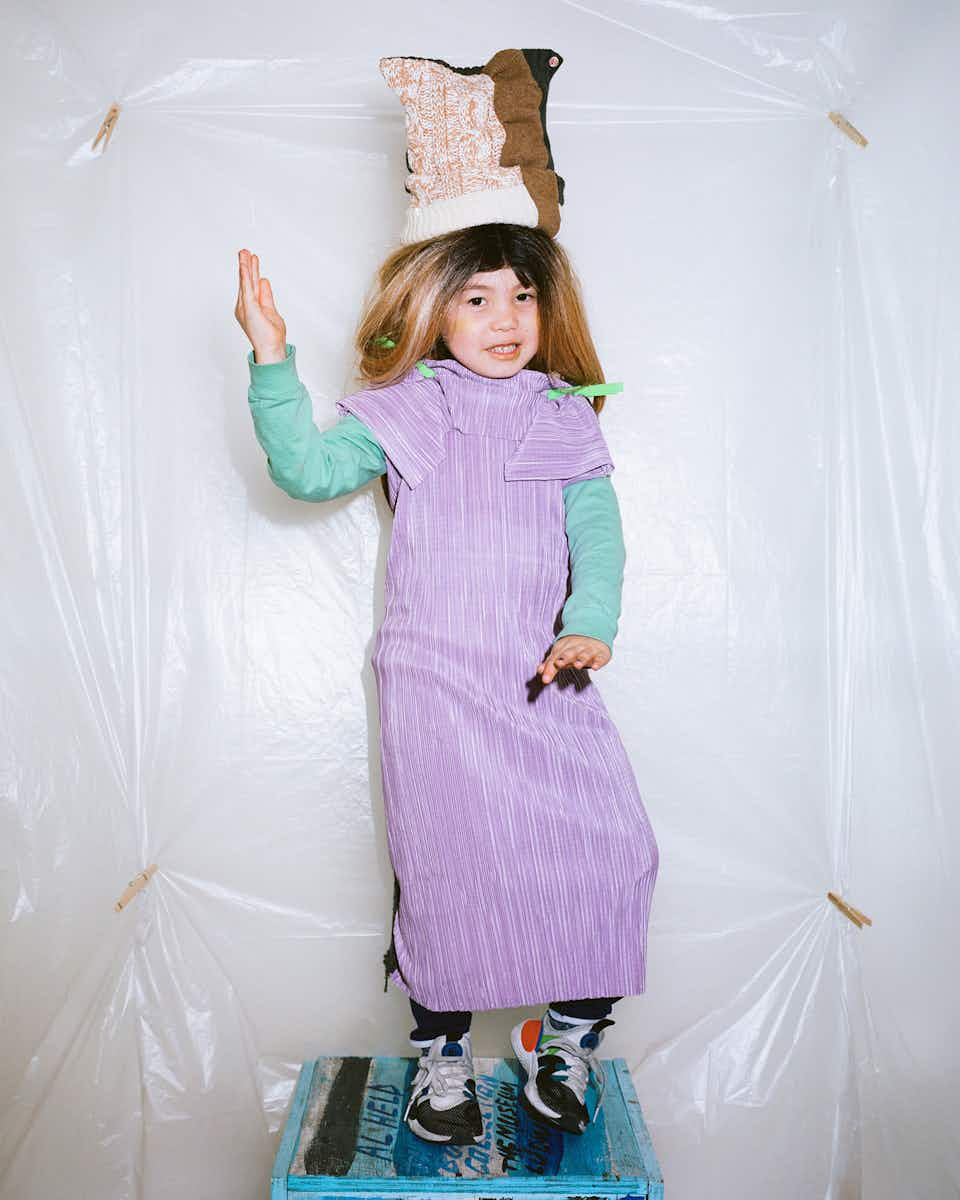 Maestu was born in France before growing up in LA, and his Japanese-American heritage forms a vital backbone for the brand. ​"Being an immigrant or first generation person here is all about navigating ​'the industry' and building your own narrative," he says.
"LA has a pretty tight-knit creative community of independent designers and artists, which influences me greatly. I see friends taking it to the next level, which encourages me to try and take it one step further, too."
Suitably, sustainability is at the forefront of Poche's ethos. In part due to the pandemic, Maestu isn't currently working with any factories or production companies, and each hat is made by hand in the studio. ​"Our output moves at a slow pace, the whole process is very personal and I enjoy having a hand in every step," he continues.
Right now, a day in the life of Maestu is pretty chilled out. He starts his day by listening to Moodymann (who he'd love to see wearing his stuff), and when he's not sewing he'll have the occasional drink, play table tennis at the local club in Koreatown or watch the anime series, FLCL, on repeat.
"Given how 2020 went down," he concludes, ​"I think I'm just going to take things one day at a time."
More power to Poche.

More like this