Raphaelle Moore shows neighbourly love for Flannels' Youth-phoria

Fashion news of the week: Plus! Guess gets beachy, Palace Crocs does comfort, Axel Arigato takes us dancing, Dover Street Market gets a facelift and some words of wisdom from Macccapani's founder.

If Flannels were competing in Come Dine With Me, we'd score ​'em a perfect 10 for entertainment value alone. Since launching its creative scheme Youth-Phoria in March – which announced a ​"creative council", a huge programme of events and an exclusive in-store collab with C.P. Company and Kano – it seems as though Flannels hasn't come up for air in months. No rest for the wicked, eh?
The brand's latest reveal: a mega, stellar shoot all about community, produced by Raphaelle Moore, Flannels creative council member and one-half of Fashion East. Friends, family and neighbours came together in Bonnington Square in Vauxhall, South East London, for the shoot. In the ​'80s, the area became a squatter's paradise after all of its Victorian terraces were left vacant and awaiting demolition, and many of its OG residents are still there. Moore lives on the square with her partner, Palace designer Gabriel Pluckrose, whose dad was one of those OGs. Their mate Lewis Khan also lives there, so it made sense for them to work together on the project – Khan on photography, Pluckrose on styling, Moore on creative direction.

Among the Square's dwellers are some of Moore's nearest and dearest, who were picked to star in the shoot. All smiles, a lotta love and even a rare glimpse of sun, it's a gentle reminder to keep our closest ones within easy reach. ​"This project is close to the heart. Working with friends and family feels very lucky, celebrating our community – a little haven in the city," Moore says. ​"Community to me means love, support and laughter."
Time to get pally with your neighbours…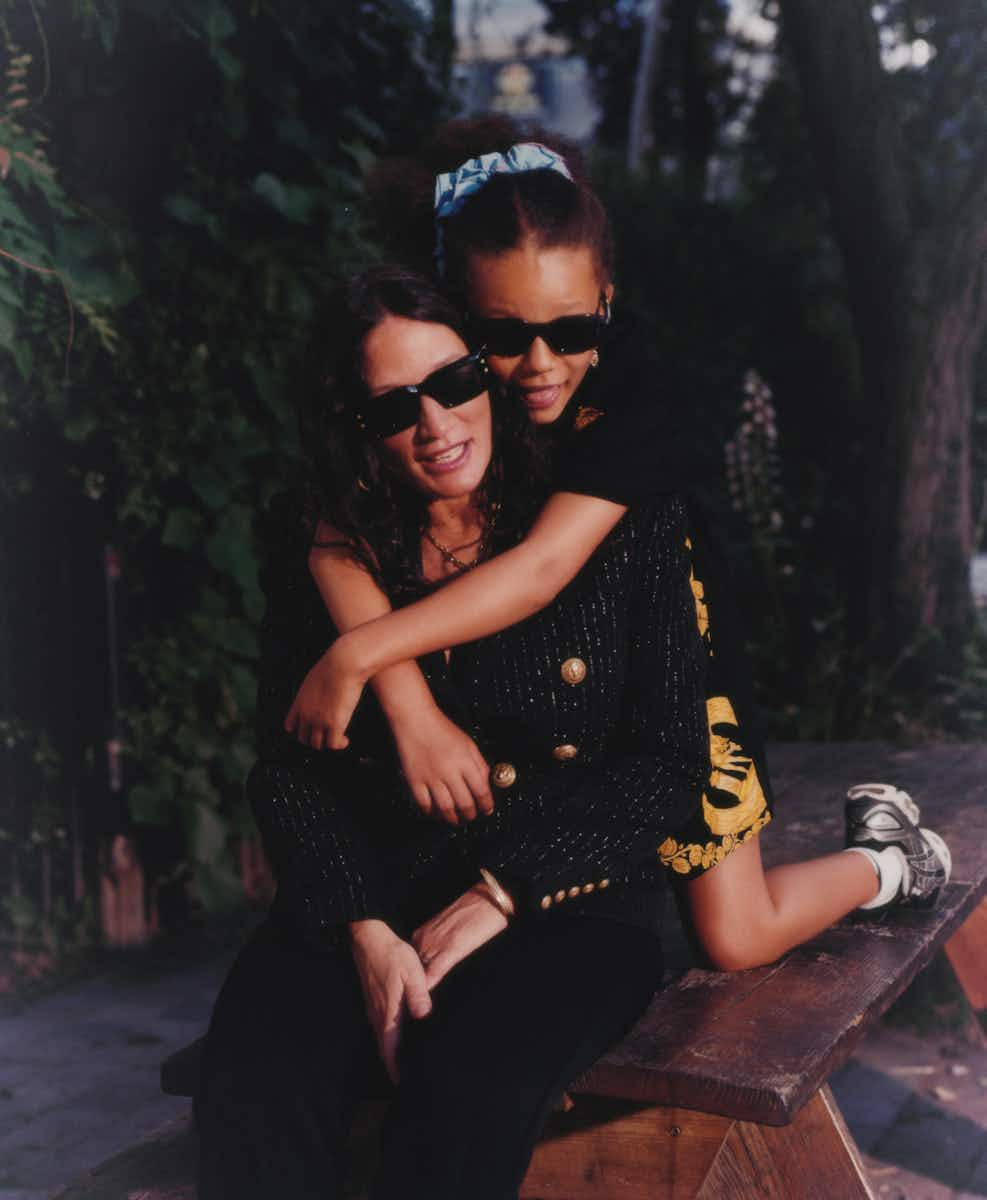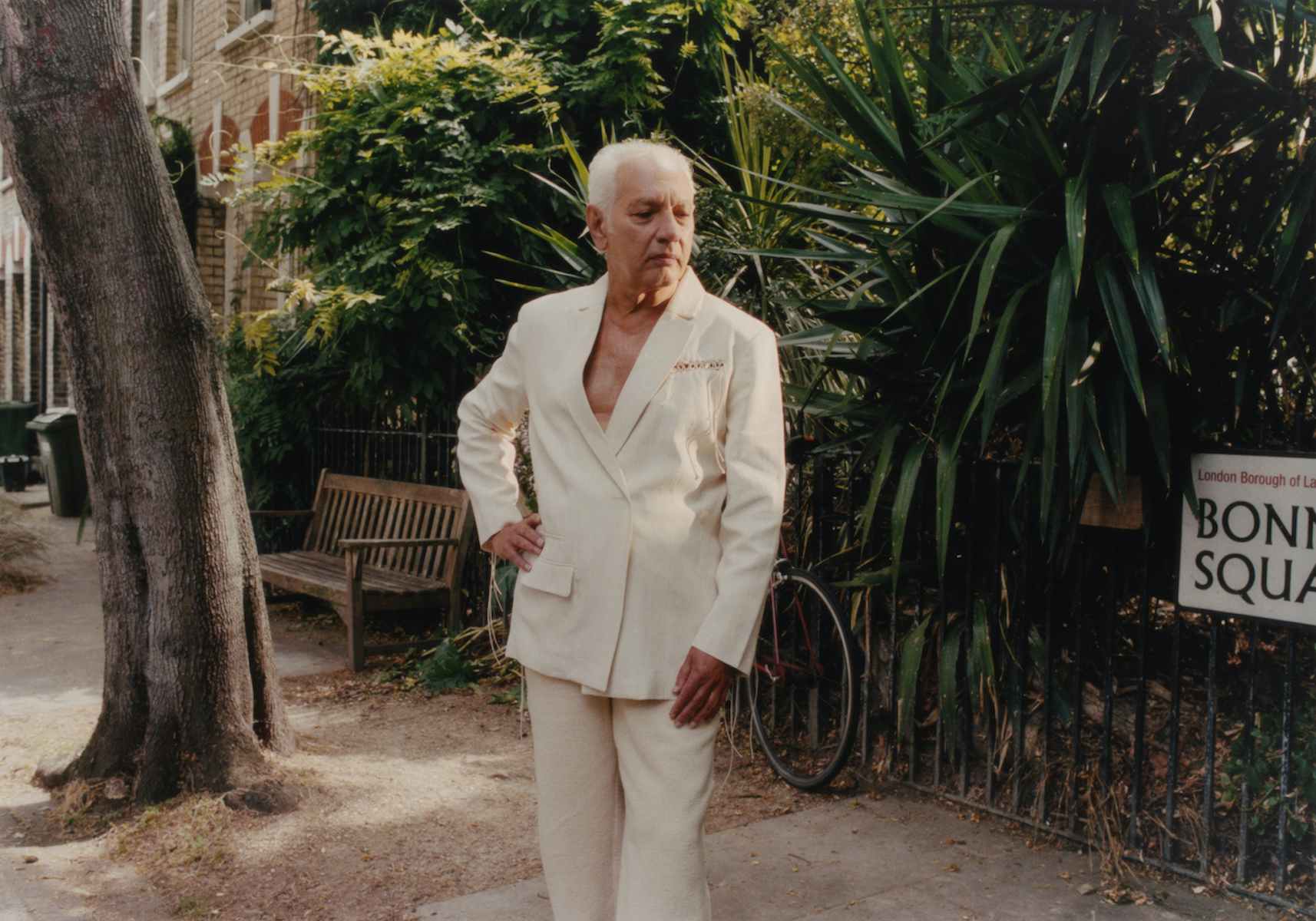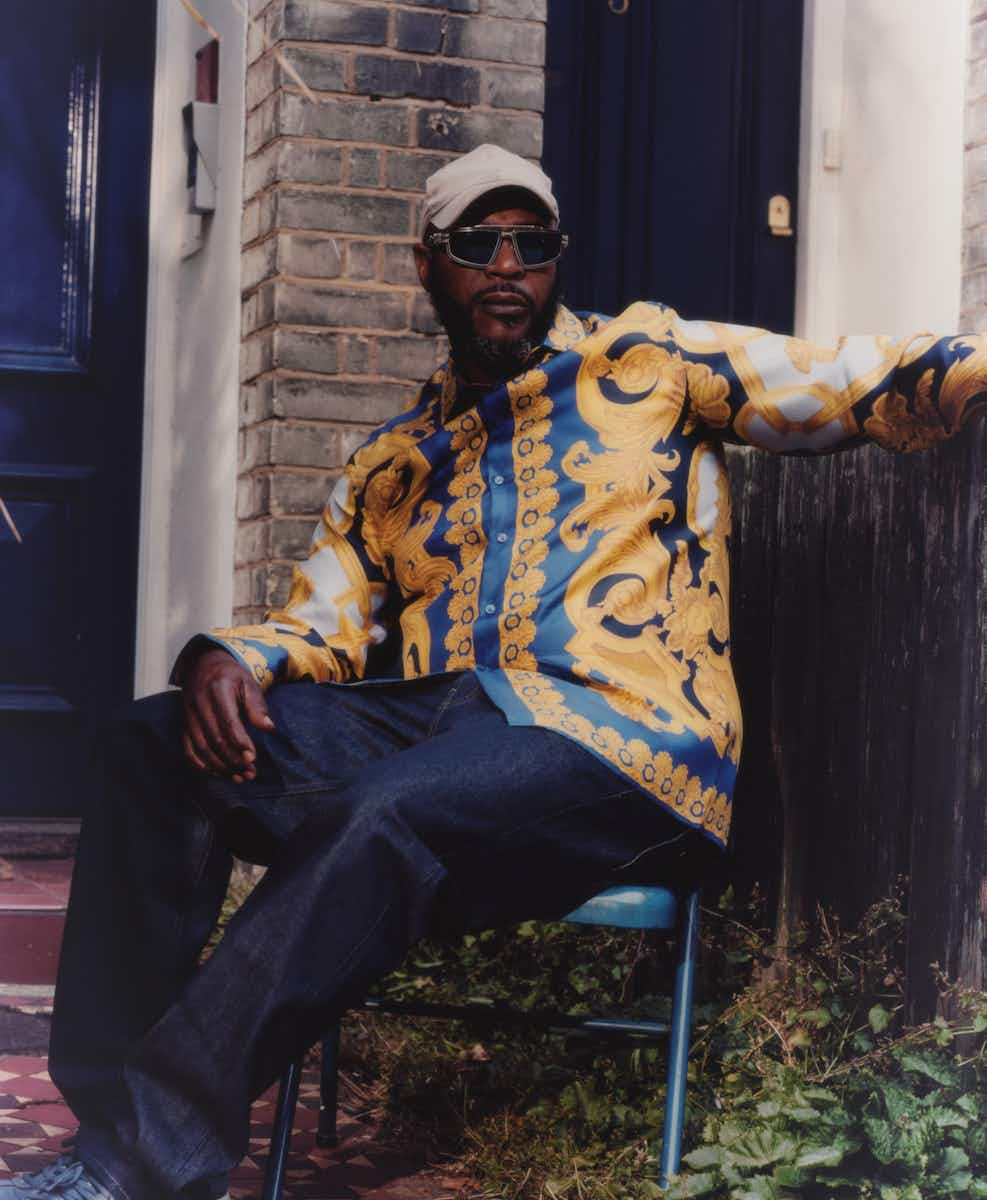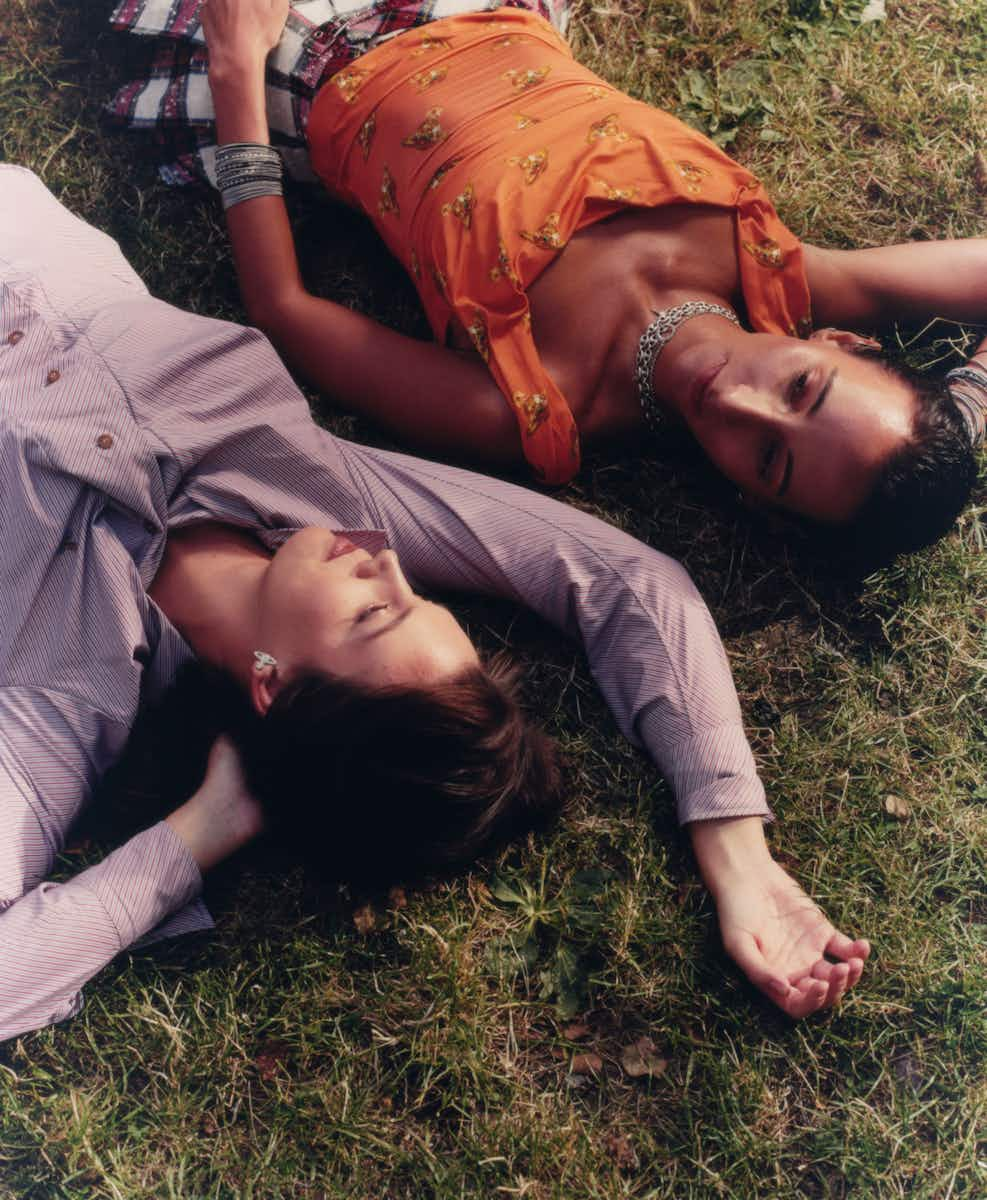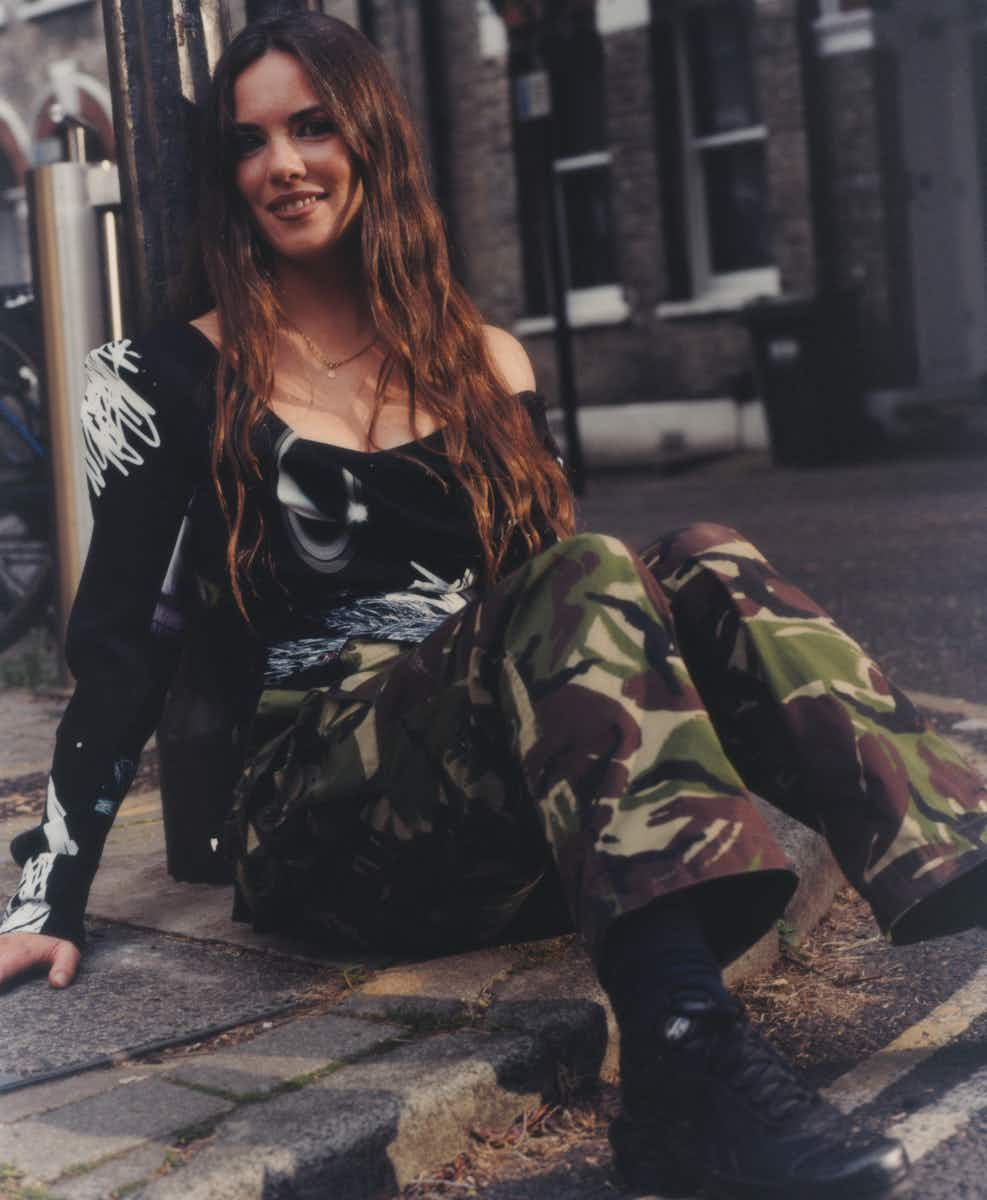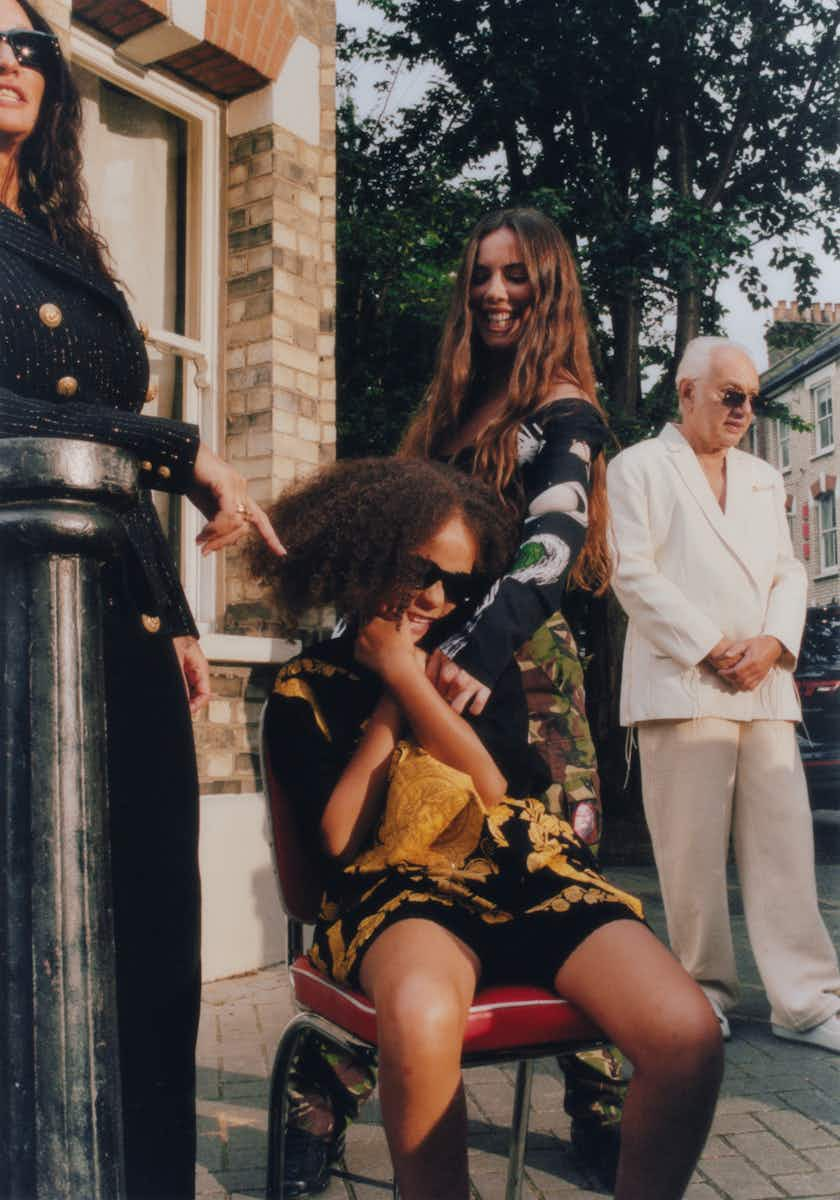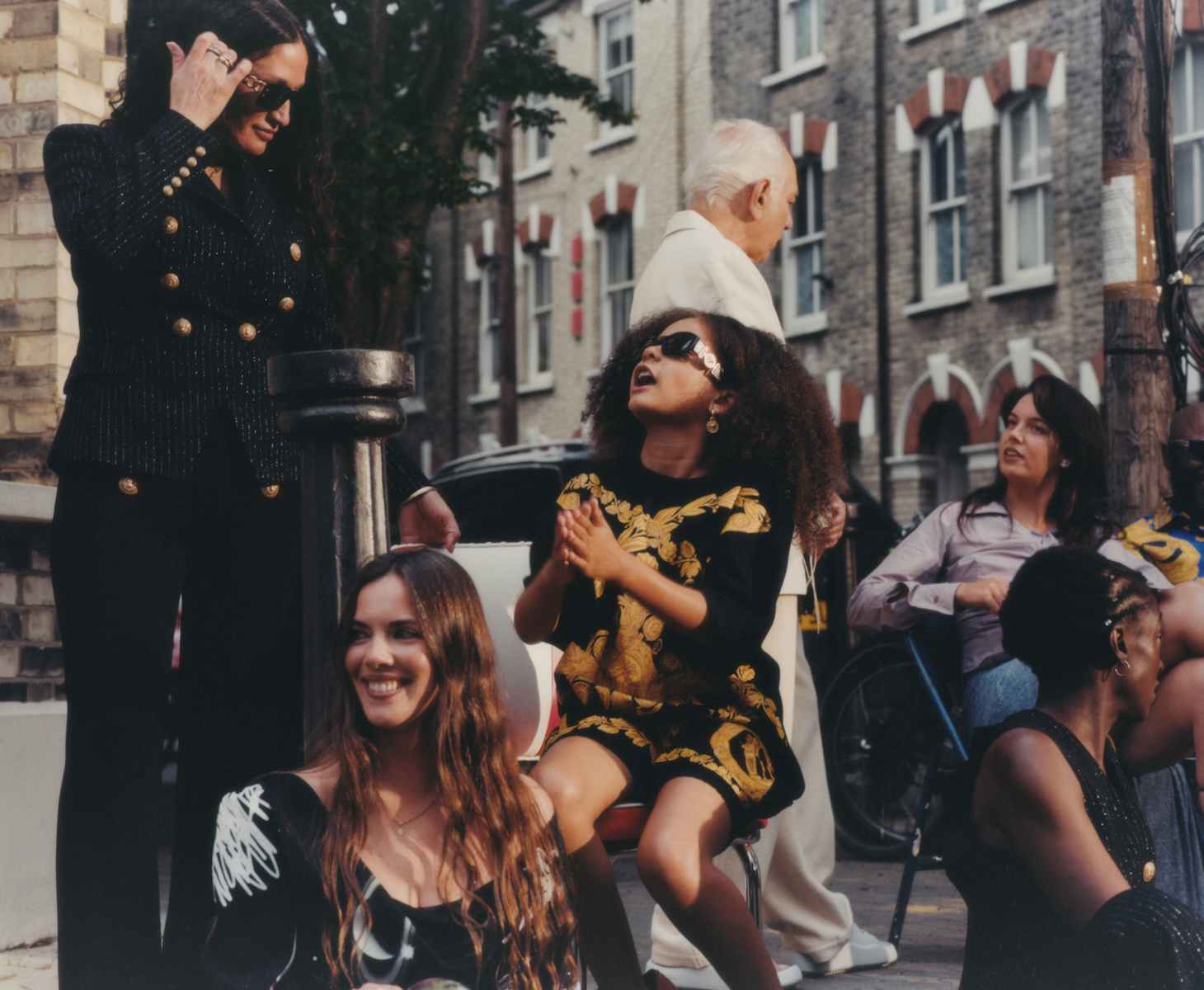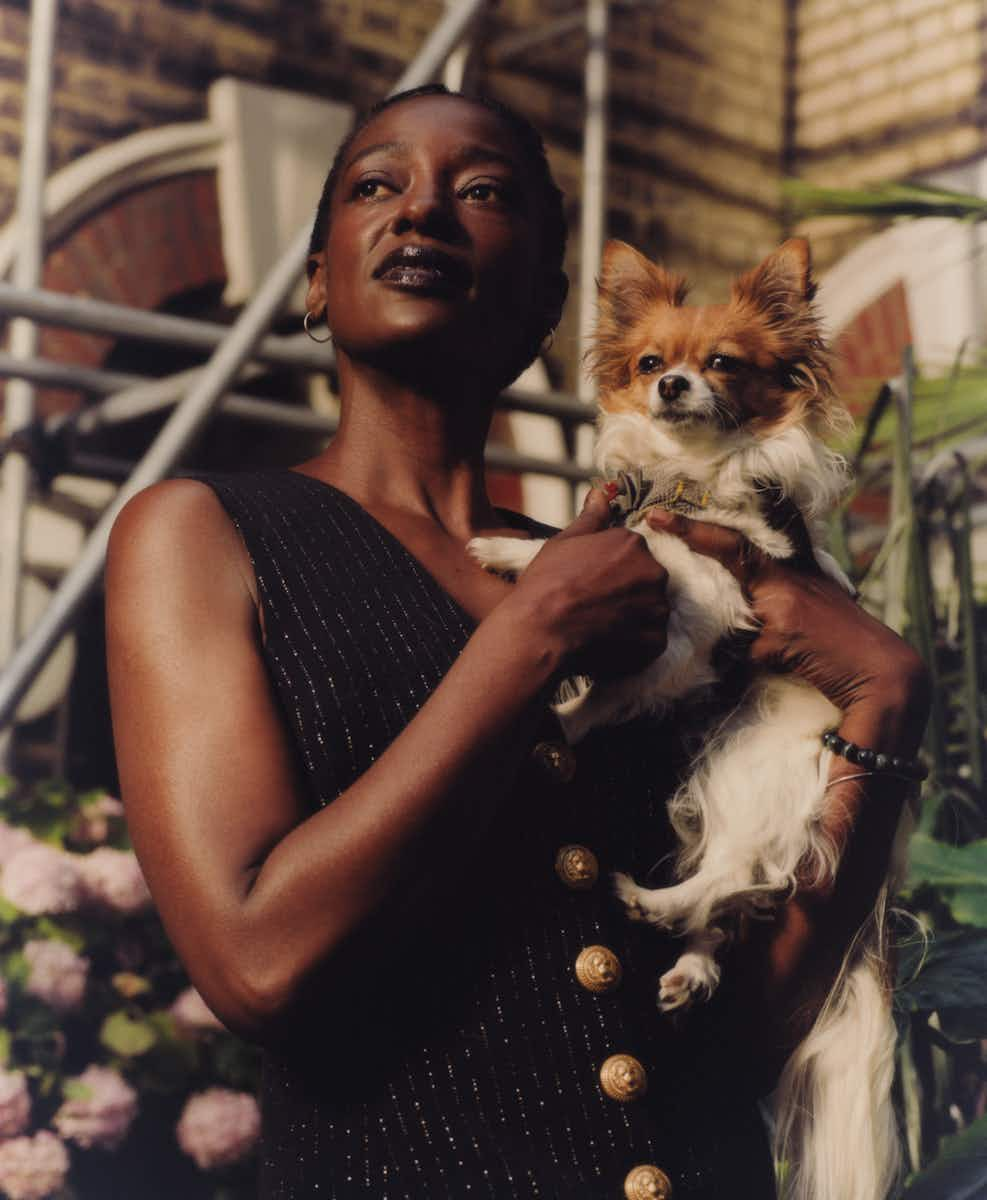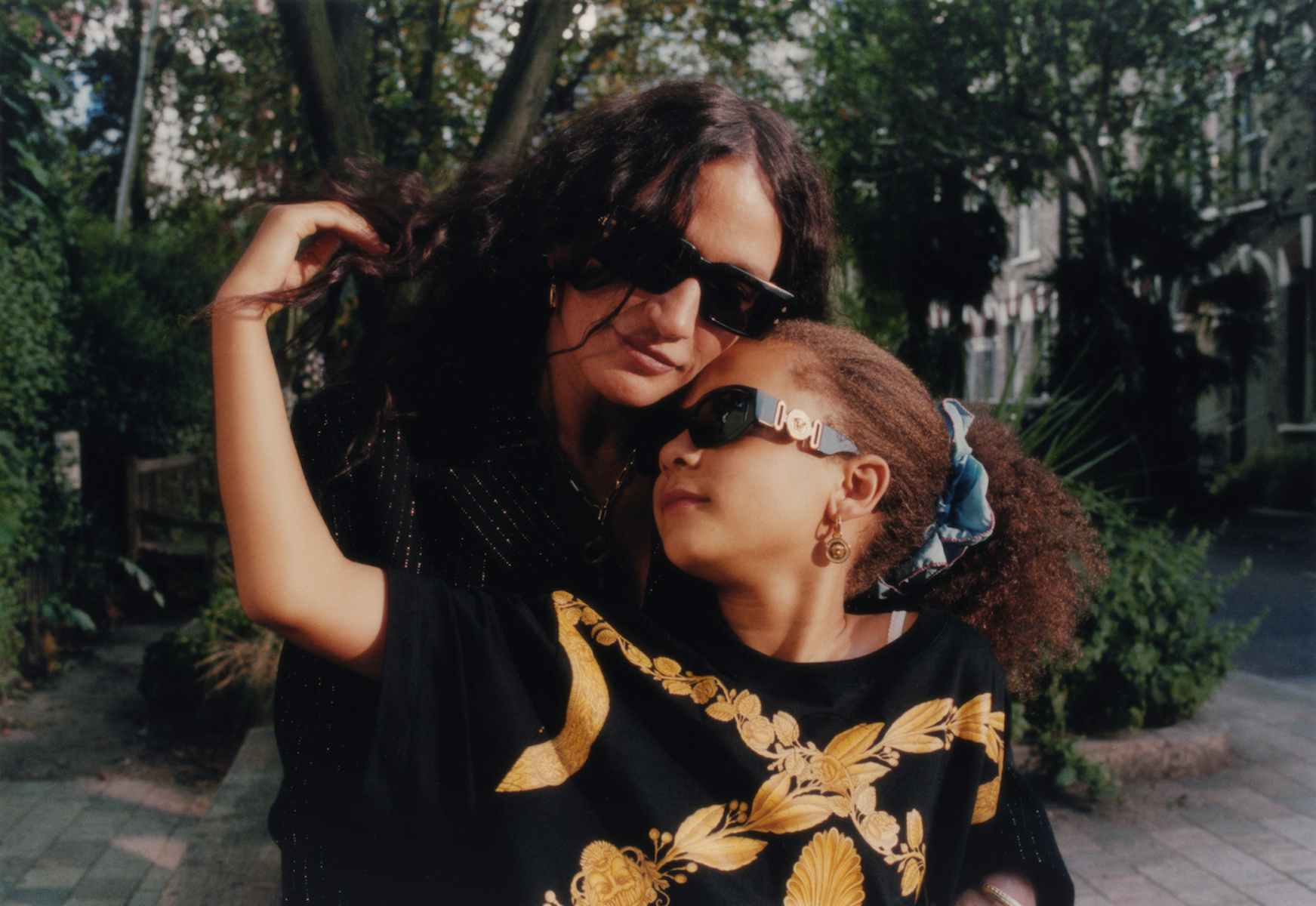 Who let the dogs out? Go on, have a Guess…
How do you improve an already idyllic beach? Guess Originals has an idea: round up some handsome, well-bred Dobermans, throw in a military-inspired collection and get some beautiful people to wear it. Et voila. For its AW23 campaign, the American brand took to the sands, paws in tow, to show off its latest pieces for the season: ribbed, relaxed jumpers in khaki, vibrant overdyed denim jackets in purple and jeans in pink. Styled with impeccable layering and comfort in mind, there are also plenty of hoodies, oversized cotton T‑shirts and a patchwork bomber jacket to zip up when the sun goes down.
Feeling beachy? The first drop of Guess Original AW23 collection is available from 8th August at 9am PST over at guess​.eu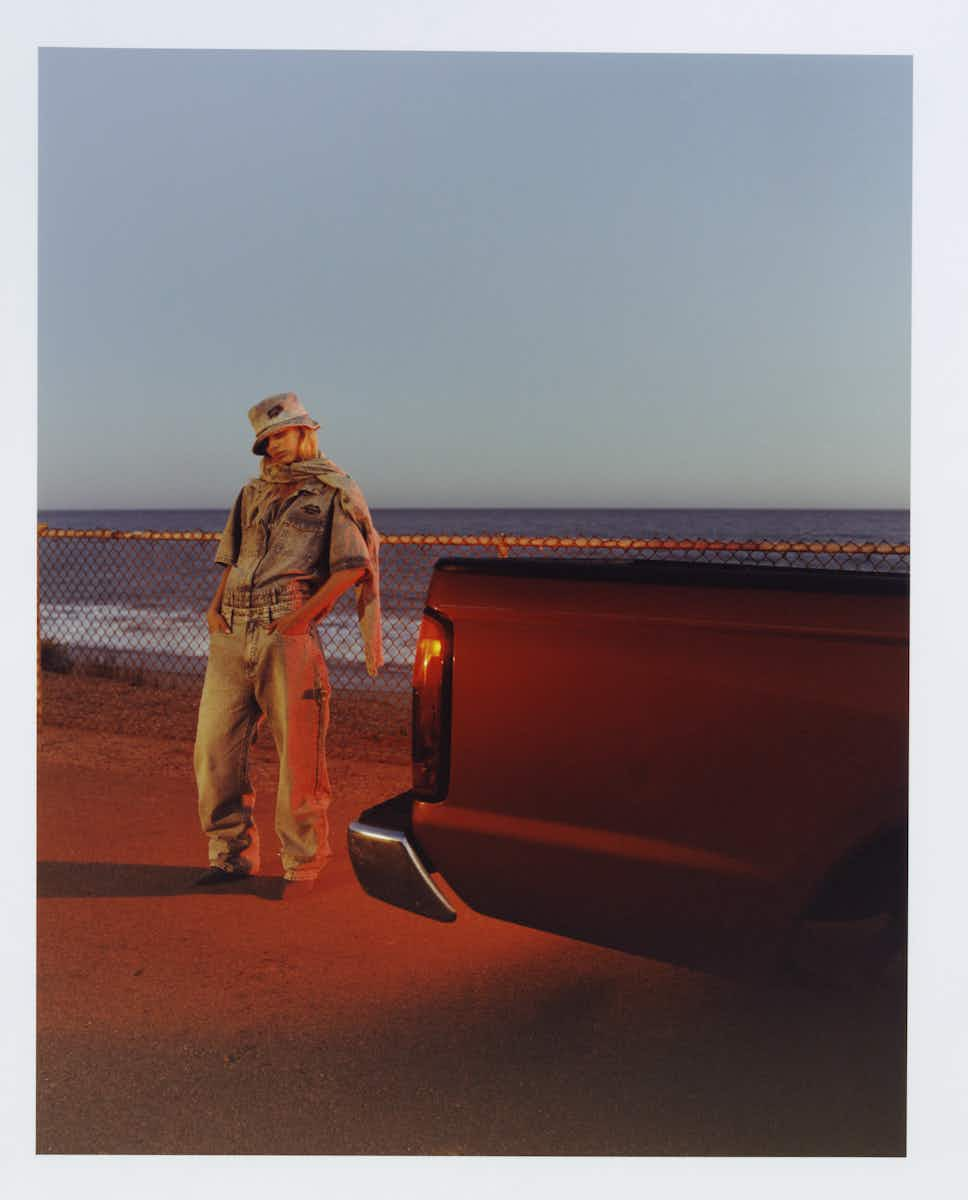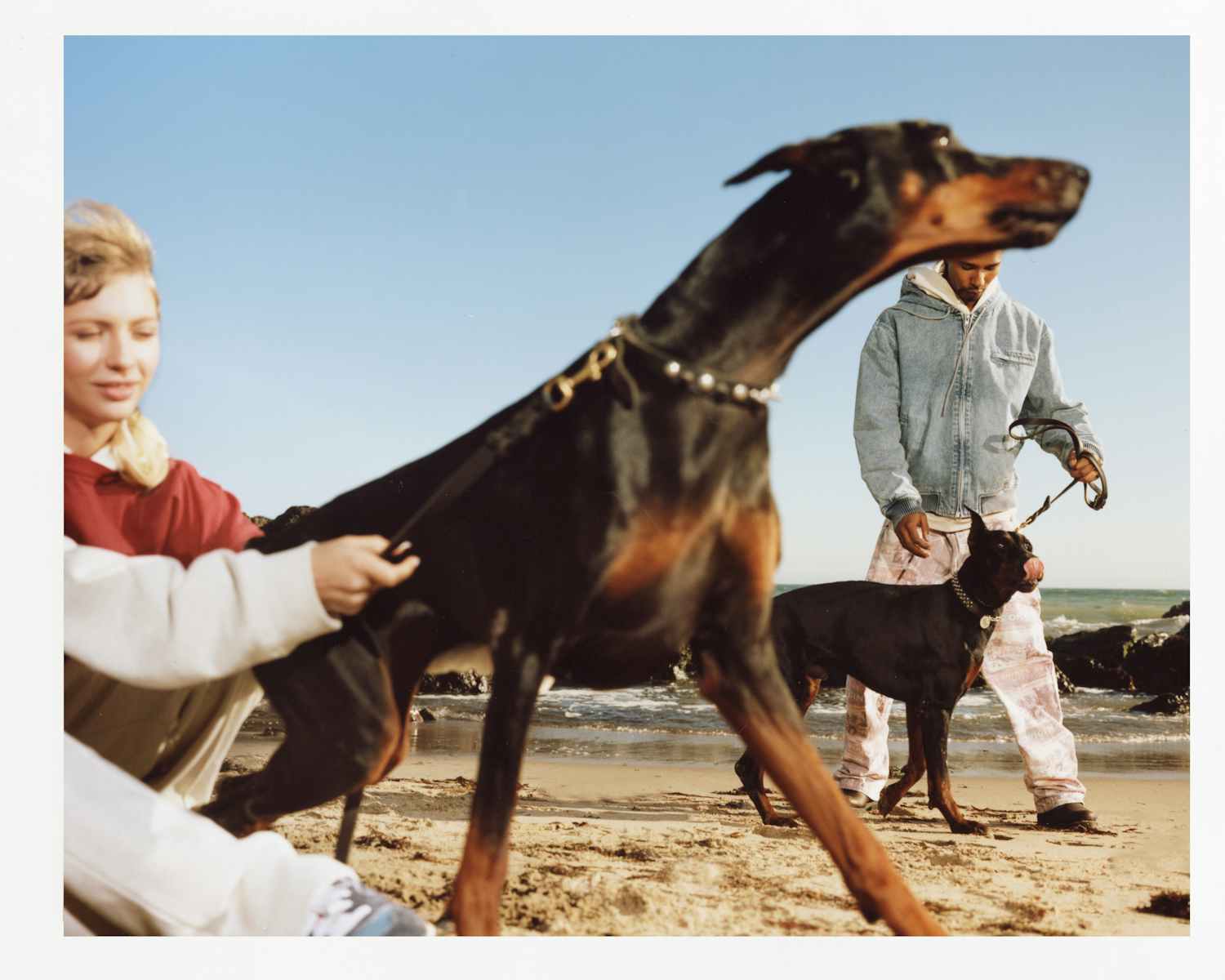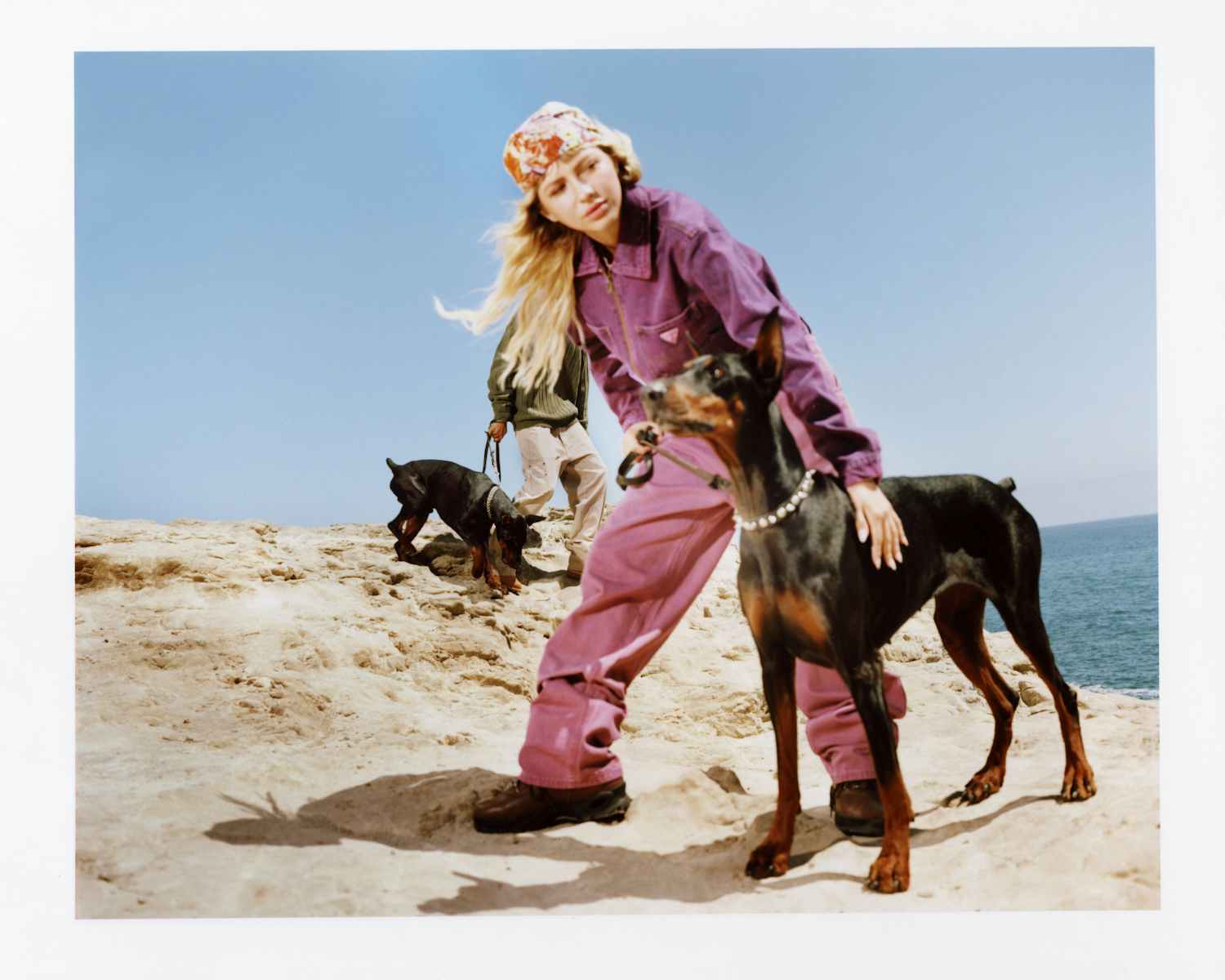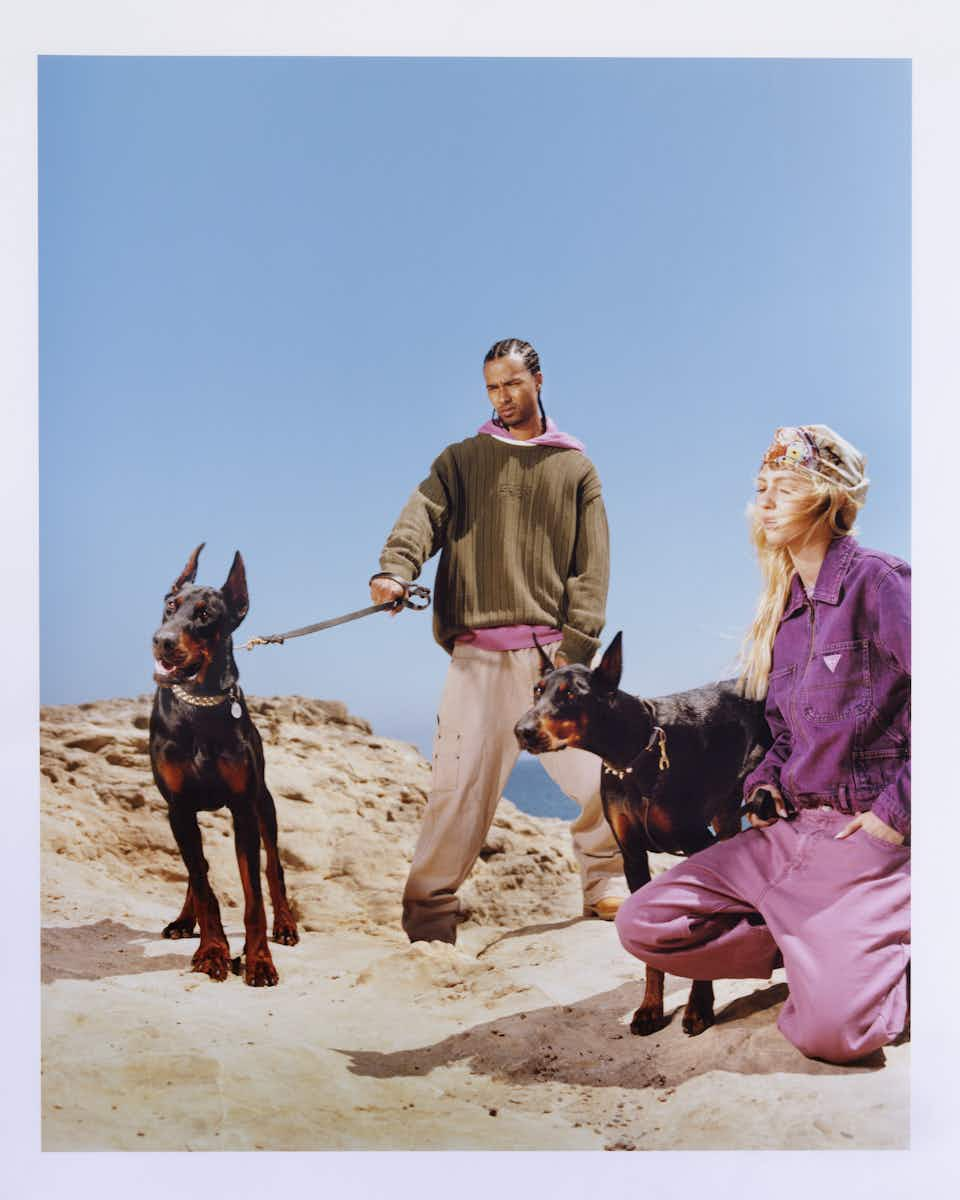 A smooth ride with Palace Crocs

The first release of Palace's AW23 collection only dropped last Friday, but it's already back with another collab: a second iteration of Palace Crocs. After the debut drop sold-out in 2021, this season's version, The Mellow Clog, is moulded using Crocs' ​"most comfortable" LiteRide™ state-of-the-art tech. How can the shoes be even comfier than a standard Croc? We're not sure, but we're more than willing to give ​'em a test drive.
"The Mellow Clog" will be available 11th August at Palace London, NYC and LA stores, palaceskate​boards​.com and Dover Street Market concessions in London and LA.

Joy ride: Axel Arigato to end its moving Music Truck in Paris
Axel Arigato's Music Truck is making its final pit-stop in Paris later this year. Since the start of summer, the party-on-wheels has travelled to Berlin, Amsterdam, Stockholm and, most recently, London, where it parked outside one of our favourite nighttime haunts, The Cause in Tottenham, with Unknown T making a special surprise appearance. What's in store for the Music Truck's Paris pitstop? Keep your eyes on their Insta to find out.
Stay in the loop with Axel Arigato's big Paris plans at @axelarigato

Dover Street Market gets a facelift
It's in with the new, out with the old at Dover Street Market's London flagship. The go-to concept store for all things weird and wonderful has just had a shake-up, with a fresh drop of AW23 collections revamping the rails. Among the new arrivals are – deep breath – Miu Miu's frazzled British woman collection (sans static hair), airbrushed bags by Stefan Cooke, a print-heavy Denim Tears concession in the basement, Comme des Garçons' rather fetching collab with Lacoste and offbeat bits from Junya Watanabe on the ground floor. Oh, and as a very special bonus, there's also exclusive pieces from one of the city's coolest knitwear designers, Paolina Russo, who designed a series of optical illusion knits, shapewear lycra and reflective leather pieces in collab with Ecco. Save your pennies, sell your soul or maybe even a limb to make sure you nab a piece. DSM is looking good.
Top tip: wear all black, carry a leather-bound book and look ​"too cool to care" as you swan around and have a nosy. You'll fit right in.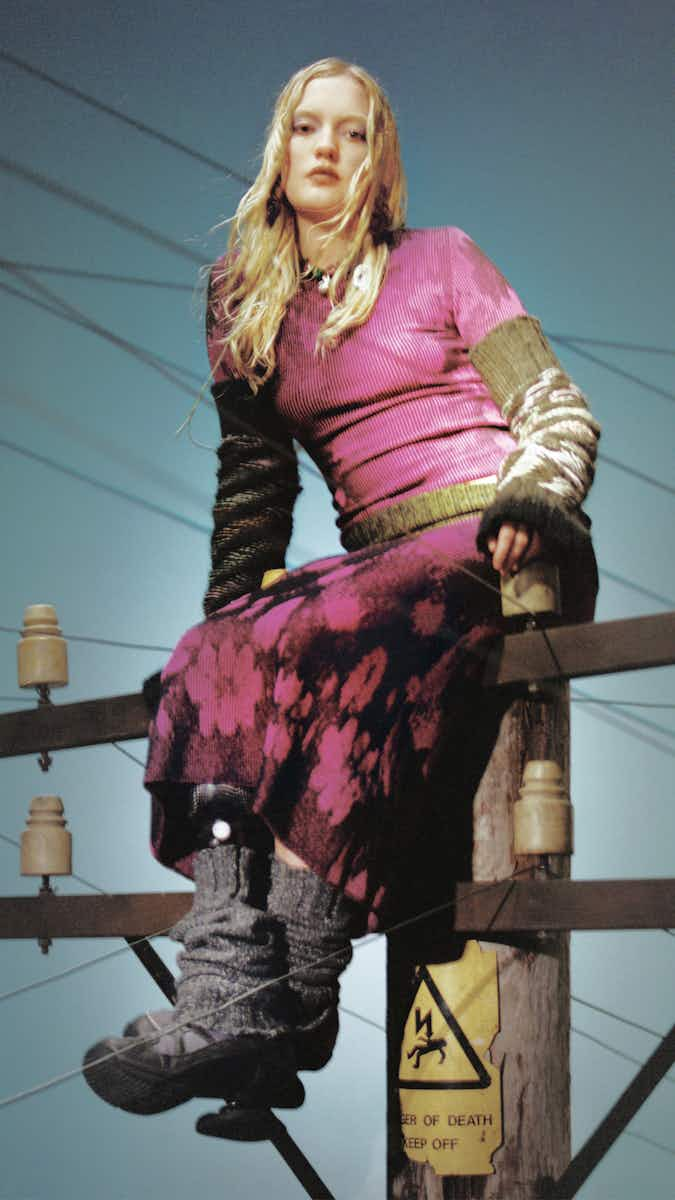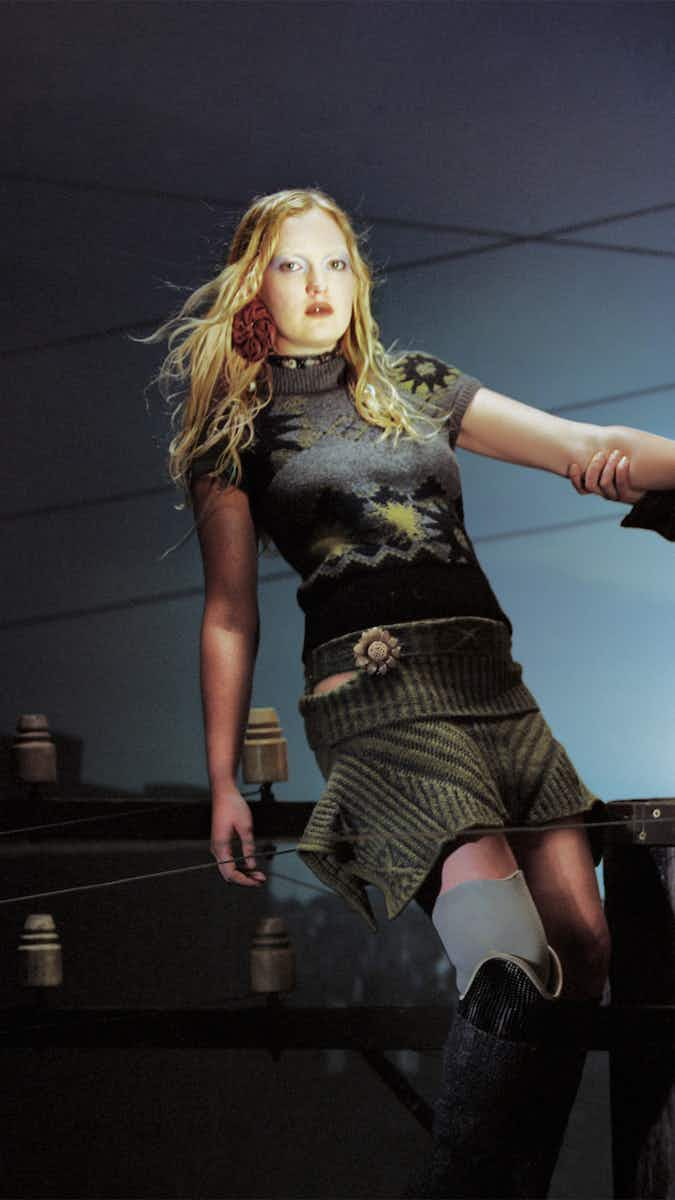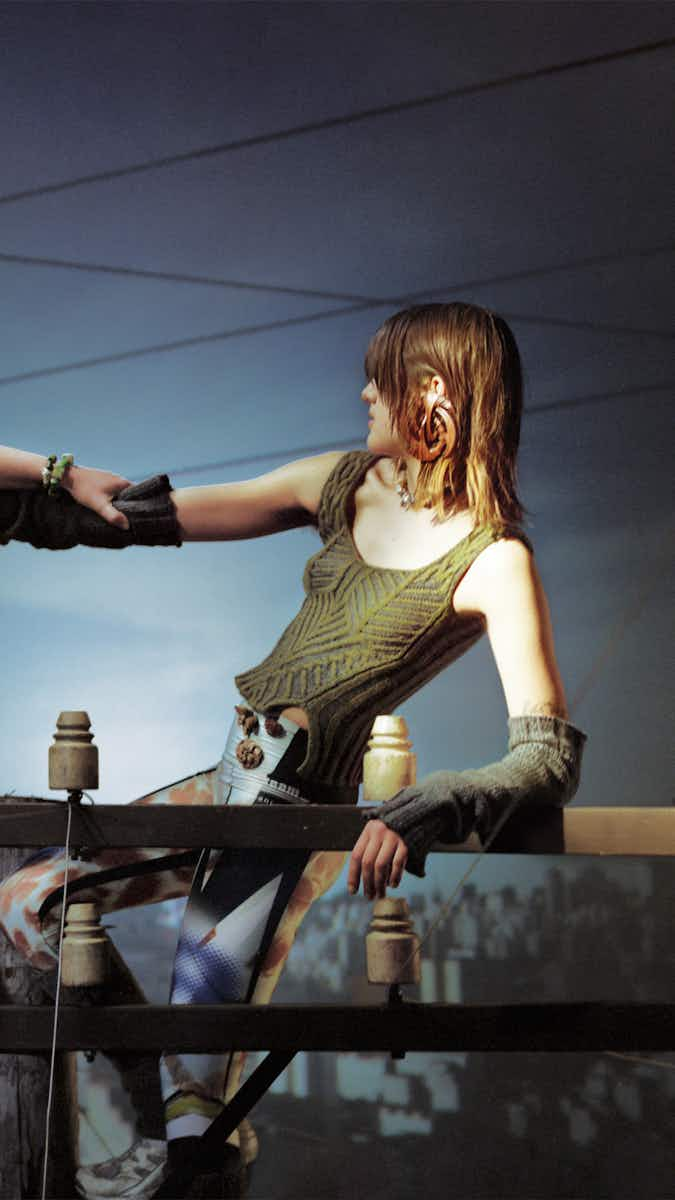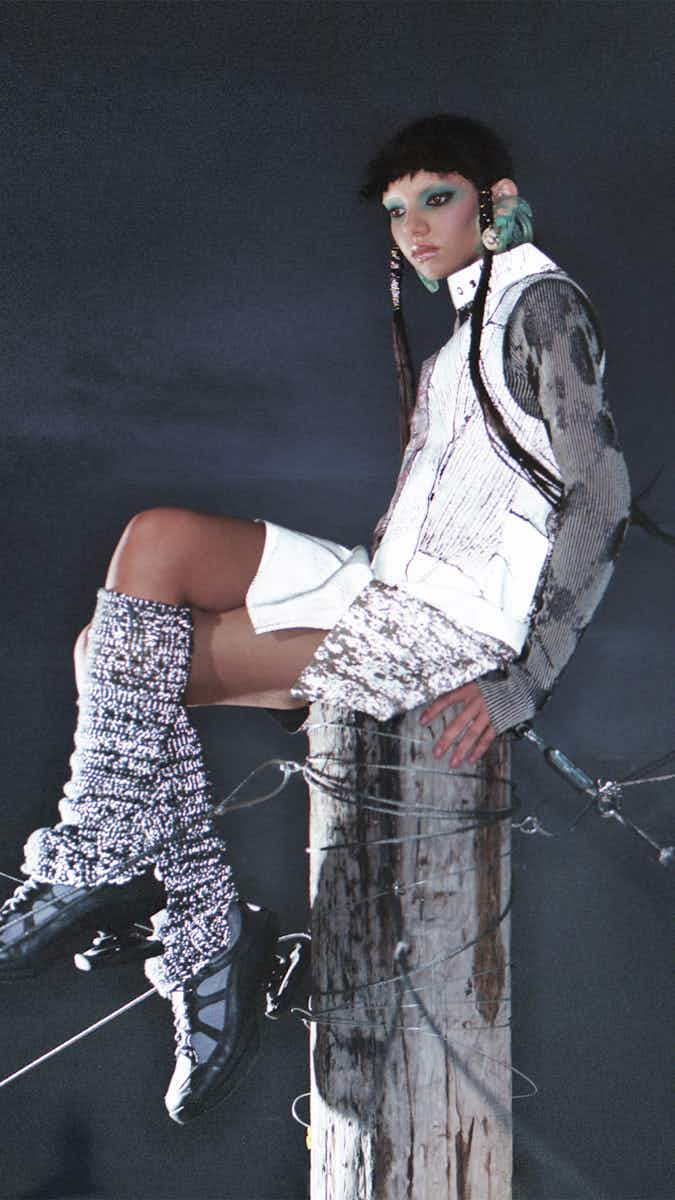 Maccapani is the new Italian label to know
Born following the pandemic and designed with both function and a cool girl aesthetic in mind, Maccapani is the Italian label offering an alternative to streetwear and athleisure. Designed by Margherita Missoni, it's something of a modular wardrobe. ​"The idea behind Maccapani is to create a nine-to-nine wardrobe that goes beyond seasons and trends, as well as anachronistic categories like evening wear or sportswear," she explains of the collection, now stocked at Browns. ​"It's a tight collection of dynamic, nonchalant essentials that are easy to transform, accessorize and personalise, even on the same day. The resulting collection features laid-back jumpsuits, y2k-inspired printed slip dresses and oversized tees, all of which are designed to be worn around-the-clock. Here, Missoni tells us more about the collection…

How do you want people to feel while wearing your clothing?
I want women to feel comfortable and confident dressing at any age; women should be able to showcase their bodies because they are happy and not out of fear of a reaction or to create a response. We will also do this by introducing a whole section of garments dedicated to something I call playwear: bodycon, essential layers of the wardrobe that look like underwear but are worn as clothing and make you feel good.
What inspired the function of the pieces in the collection?
We want to follow women's lives without borrowing from the world of sports or men's wardrobes. This has always been the case in fashion history – for example, Chanel, who cut knit trousers to send women on horseback and even my grandparents at Missoni, who added lurex to knitwear to allow them to party comfortably. We want to follow in those footsteps, but also to be very close to women's bodies. The garments are functional pieces that can take you through the day, from the office to a night out.
Who do you see wearing it and where?
Maccapani, in principle, is genderless. Everyone is invited to try it! Community is so important to us. We want to give voice to anyone who wants to be part of MACCA: from ordinary users to ambassadors, artists, creatives, and anyone is welcome!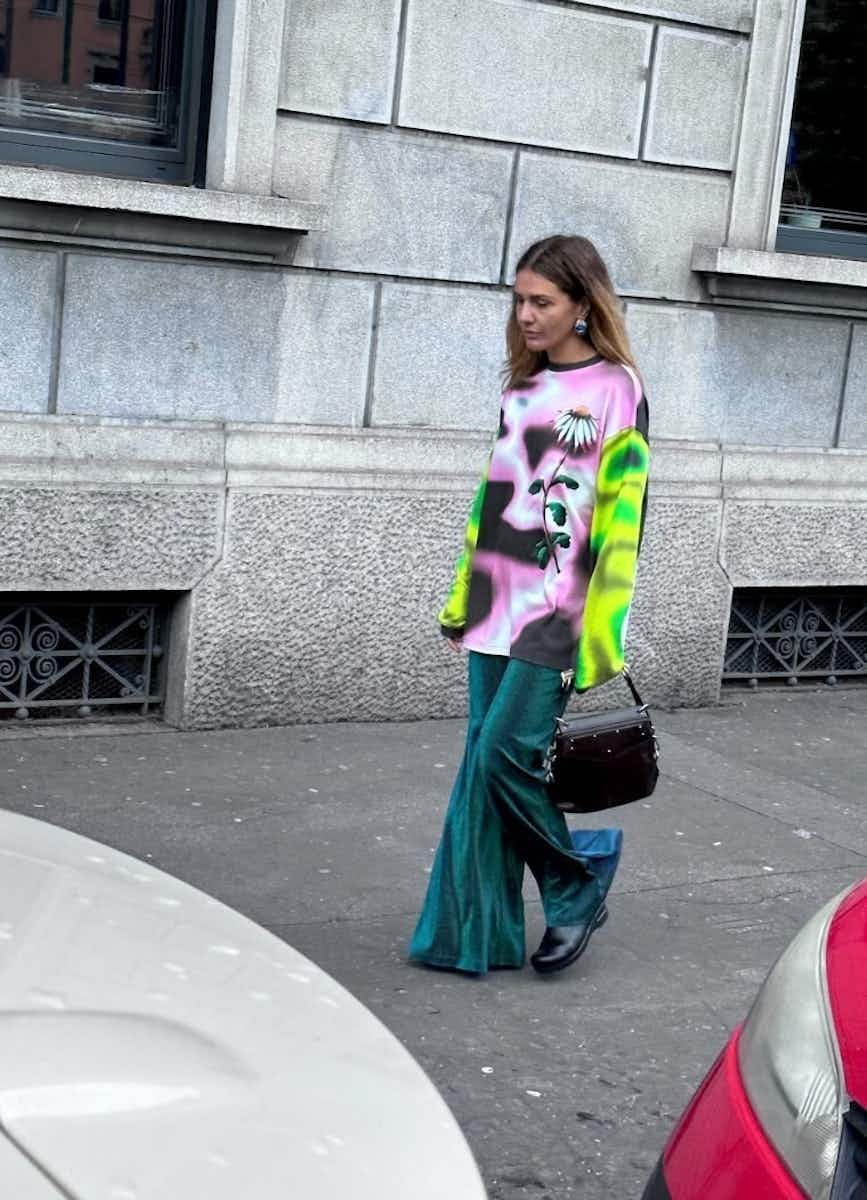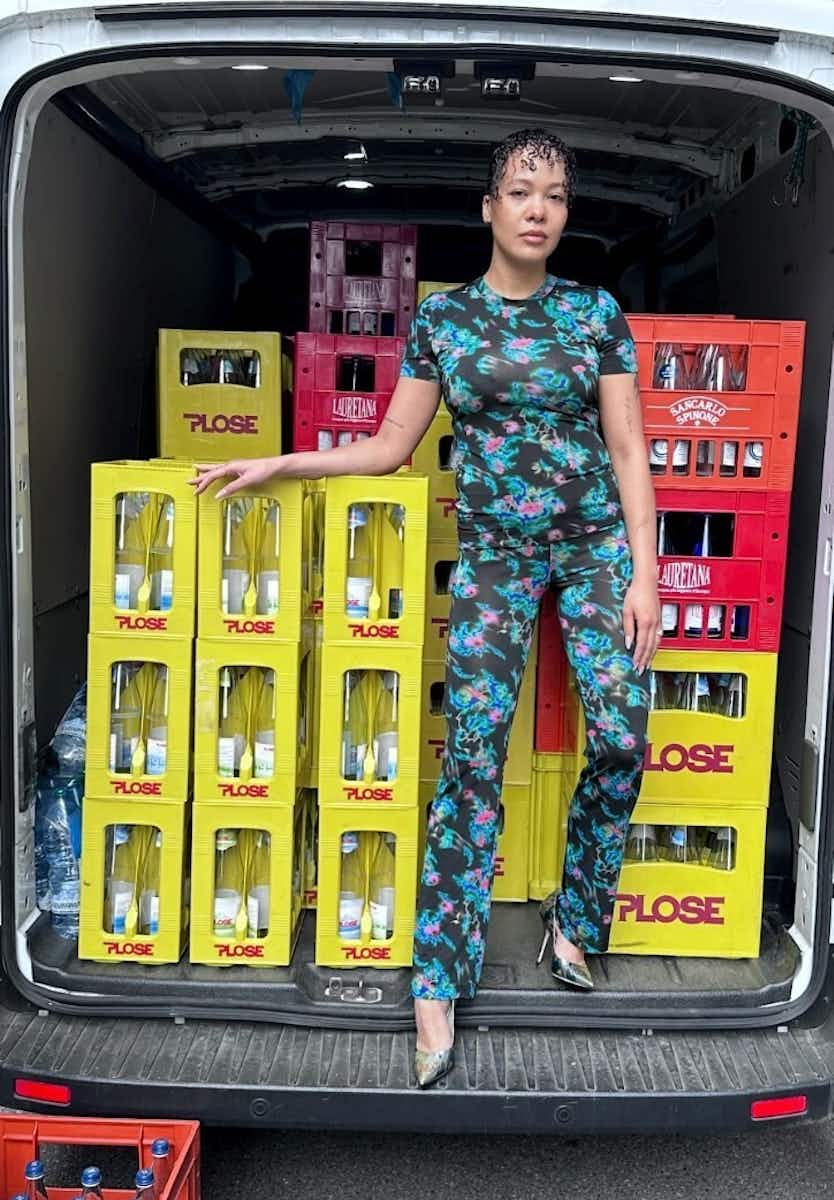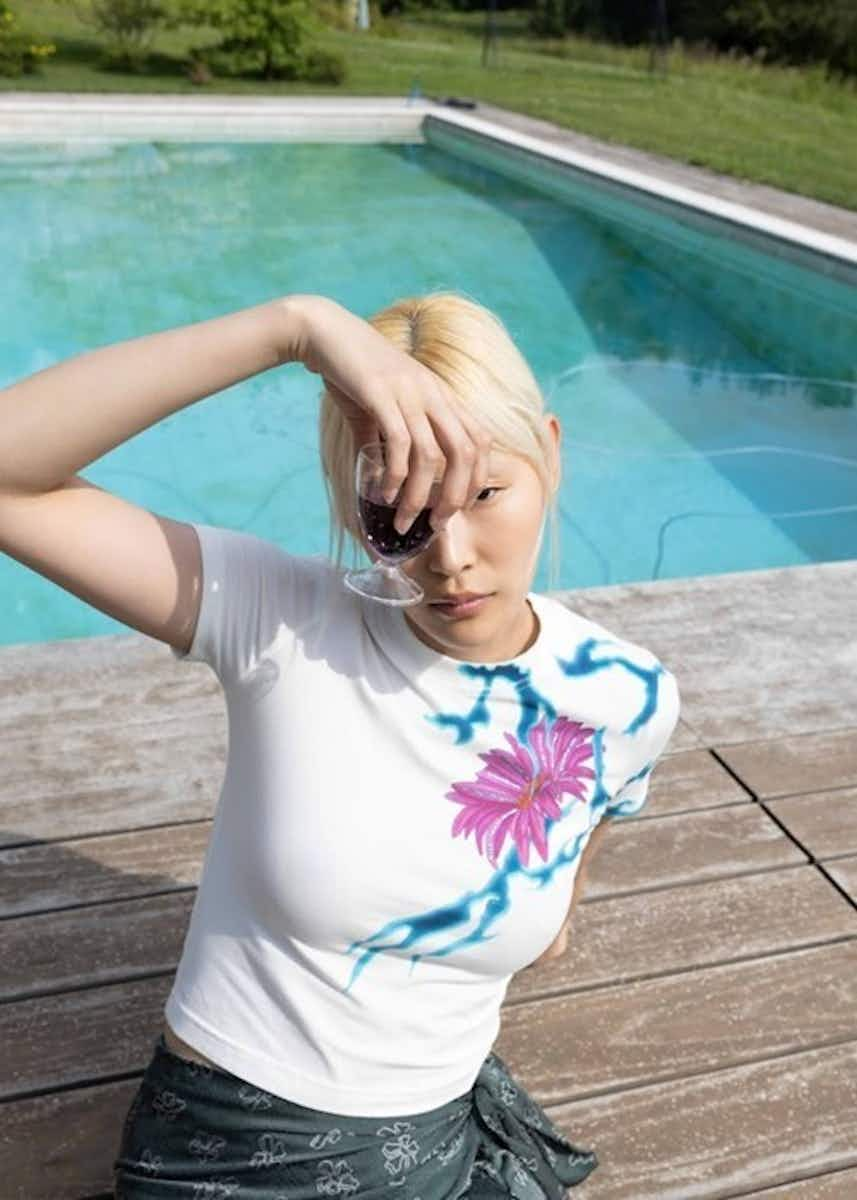 More like this