Rob Boyd tests his endurance on a leafy East London run

The London-based stylist, designer and activewear expert discusses how running aids his creative practice and puts the new On collection to the test.
THE FACE has partnered with Swiss performance-wear brand On to explore how running can inform and enhance creative practice. Stepping out for a jog with four London creatives, we discover what makes them tick, and how they strike the perfect work/​life balance.

For designer and stylist Rob Boyd, running has long been a source of inspiration.

With a background in sportswear, the 26-year-old views his own workouts as opportunities for research and development. Now the Bristolian has finessed a weekly routine that combines long and medium distance routes across East London. It's the perfect opportunity for him to observe the way different fits respond to his body in motion.
Boyd has a fascination with technical, multi-purpose garments and their incorporation into contemporary, utilitarian dressing. Think: razor-sharp looks that are equally at home on city streets as they are on the side of a snow-covered mountain, with waterproof layers and modular pockets as standard. ​"I try to use fluid lines with softer edges," he tells THE FACE, ​"as long as they provide a necessary function to the garment."
Boyd's ability to marry heritage with innovation has seen him collaborate frequently with prominent clothing brands and fashion-savvy artists including ASAP Nast. ​"I'm excited about everything I'm working on!" he enthuses. ​"I'm literally a month into being freelance, but I've got some great projects and prototypes in the pipeline."

Whether he's scaling treacherous peaks in Sweden or simply jogging through London (equally as exciting, then), Boyd's dedication to all things outdoors works in perfect harmony with his creative approach. His regular 12k route begins in Leyton, before cutting through the green oasis of Hackney Marshes and following the canal, before taking a lap (or two!) of one of Hackney's most popular green spaces: Victoria Park. ​"It gives me time to zone out and think about my creative endeavours," he says of the leafy jog. ​"It also constantly reminds me that within a lot of my designs movement is key."
THE FACE took a weekend run with Boyd – dressed in On's Comfort Long‑T, Lightweight Shorts and Cloudboom Echo trainers – to find out how he maintains endurance and the music that gets him hyped.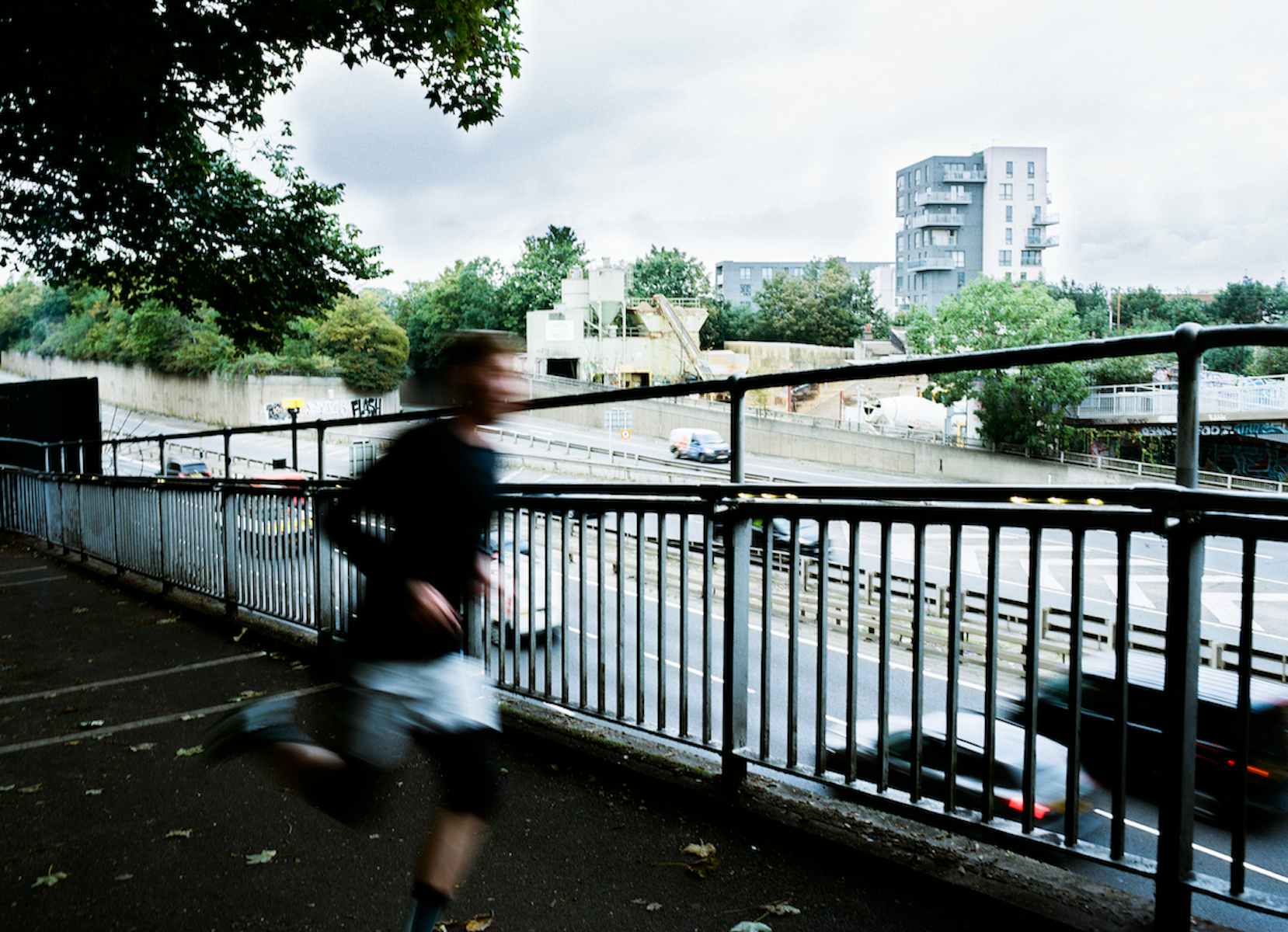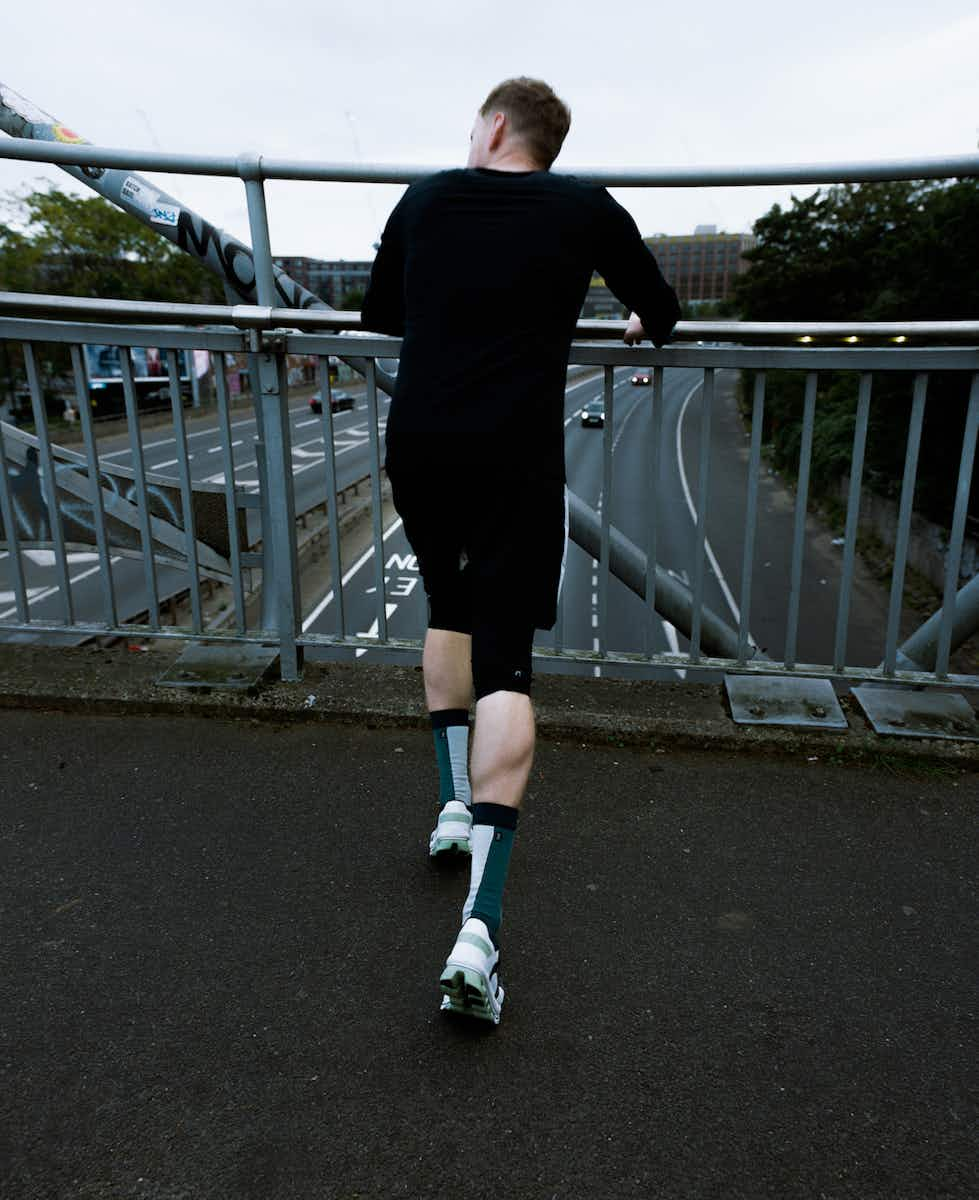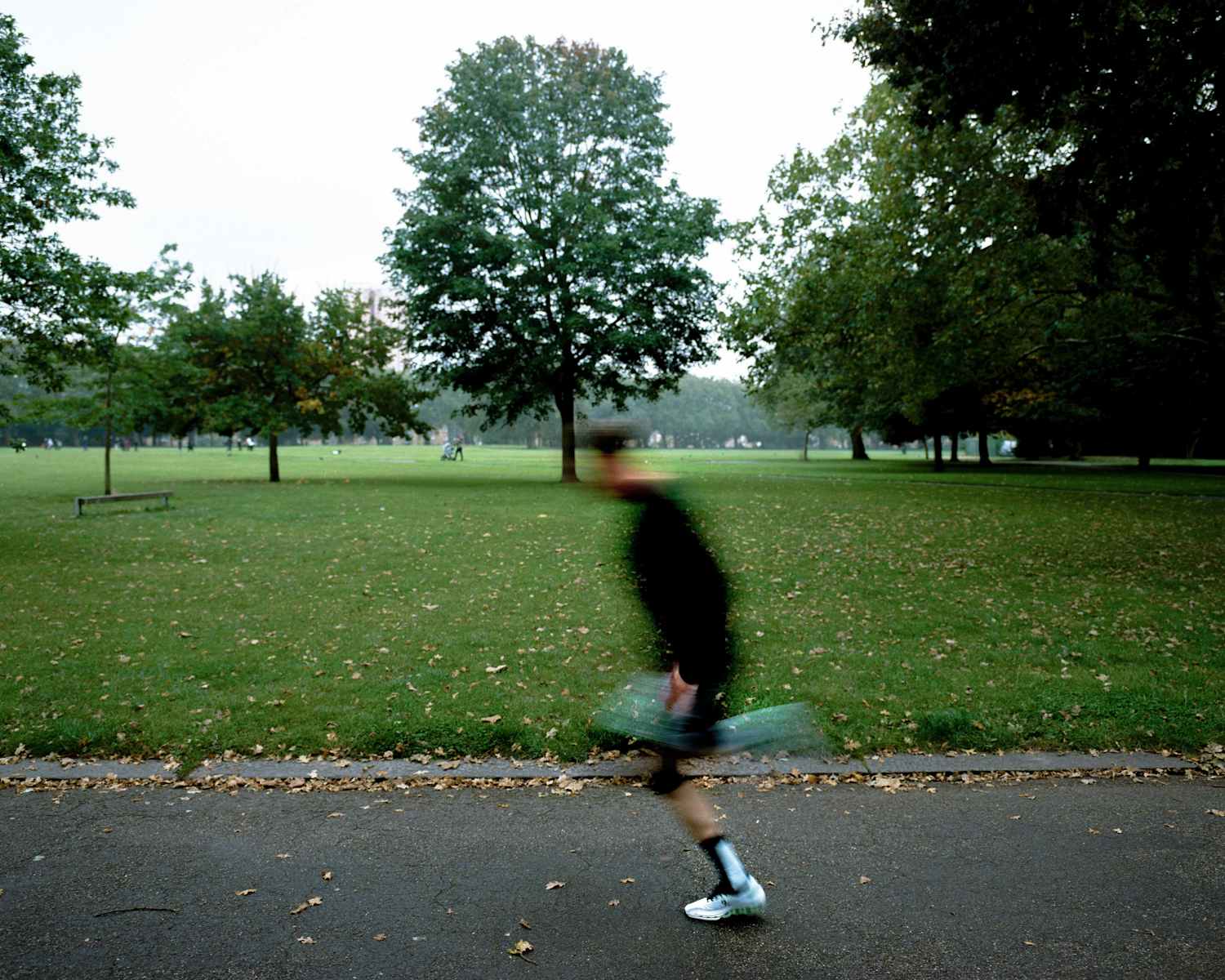 How did your relationship with running begin, and how do you slip it into your daily schedule?
I began running a couple of years back when I was making clothes for runners. Obviously, it was important that I ran regularly. It helped on many levels, but particularly knowing how the garments I was designing moved and behaved whilst being worn. Running as an exercise practice has always been linked to my creative work.
In what way does running intersect with your creative work?

Running gives me time to zone out and think about my creative pursuits. It also constantly reminds me that movement is key to a lot of my designs. I've learned a lot from moving my own body.
How would you describe your approach to design?
I've always had a keen interest in garments and how they're worn, especially how certain products can cross over and still look visually appealing. When working with other clients I tend to stay in line with their design language while making the garment as sophisticated and considered as possible.

Route: Hackney Marshes to Olympic Park [12km]
Zoom in and click on the map markers to discover more
What's your running routine like these days?
At the moment I'm fairly busy, as I'm newly freelance I've been trying to get a lot of stuff off the ground. I aim to do three runs a week. One between 10 – 17k, and then two slightly shorter ones, anywhere from 5 – 10k. It's nice to go in the morning and feel fresh, release the correct endorphins and start the day off with some focus!
We asked you to share one of your favourite London running routes, what drew you to start running there?
So, about two years ago I moved to Leyton, East London, which gives me easy access to the Olympic Park and Hackney Marshes. The Marshes is a beautiful green space, there aren't many like it in London. When I head through Jubilee Park and cross the bridge into the Marshes, amongst all the trees, that's when I feel like I'm out of the city. It's really nice considering that I work predominantly in offices.
When you're on your longer runs, how do you maintain your endurance?
When I hit around 5 – 6K in my run, things start to ease for me and the run becomes more comfortable. My breathing is where it should be, I'm relaxed; I guess I'm releasing certain endorphins by that point. This is when I start to feel my best.

Can you tell us about your playlist and which track gets you most hyped?
It completely depends where my head is at, but Don't Go There by Giggs would be up there for many reasons! I grew up listening to it and it brings back good memories.

On Set Producer: Katherine Bampton
Senior Project Manager: Victoria de Zanche
Branded Content Editor: India van Spall
Associate Creative Director: Clara Goodger
Art Director: Cara Shurey
Stylist: Rob Boyd
Stylist Assistant: Jon Wallner
Makeup: Marina Belfonse-Rose
Hair: Takuya Uchiyama

TALENT
Pasquale Daniel
Albertina (DJ Jewli)
Rob Boyd
Jade Jackman