Sam Nowell: ​

"

Sunday roasts are the closest to heaven we're ever going to get"
Referencing Dame Vivienne Westwood, New Order merchandise and copies of The Face from back in the day, 22-year-old designer Sam Nowell is all about the romantic nostalgia of 1980s and '90s Britain.
On average, it can take up to seven years to become a proper architect. A few years ago, 22-year-old designer Sam Nowell was one of the starry-eyed wannabes, studying for a degree at the University of Liverpool. But, when sat in lectures, he'd find himself sodding off the compass and using his Moleskine to draw clothes instead. Not quite the grand scale constructions his tutors were hoping for.
"I needed something to do with my hands and to stay immediately creative," Nowell says. ​"Laboriously drawing up buildings that were never going to be actualised didn't excite me enough."
Growing up in Lymm, a little village in Greater Manchester, Nowell knew all about the wonders of the north from a young age – how figures like the Gallagher brothers, Fred Perry, and artist L.S. Lowry built careers in the arts without following a ​"traditional route". They were early role models close to home and, as a young lad, he knew that growing up in Manchester was a wonderful thing. ​"We're masters of achieving things," Nowell affirms.
Nowell dropped out of his degree as quick as he moved to Liverpool. But that's when his interest in fashion developed. Suddenly, the budding designer was exposed to a new circle of people from different backgrounds, seeing how they expressed themselves through clothing.
It was in his first year that he met Rowan, one of his best mates, who taught him how to sew. He frequently stole her sewing machine, watching YouTube tutorial videos as he went along.
"Rowan really set me on that path by forcing me to look into brands like MiuMiu and Alexander McQueen for their construction and techniques," says Nowell.
These days, he makes one-off pieces which he flogs on his Instagram account. His sustainably-minded garments include a second-hand Burberry trench with a print of Liam and Noel Gallagher slapped on the front, a layered, reworked utilitarian jacket, and a zipped Reebok polo top with a picture of Kate Moss wearing a Union Jack jumper on the corner – a spin on the sports casuals style made famous by footie hooligans in his hometown.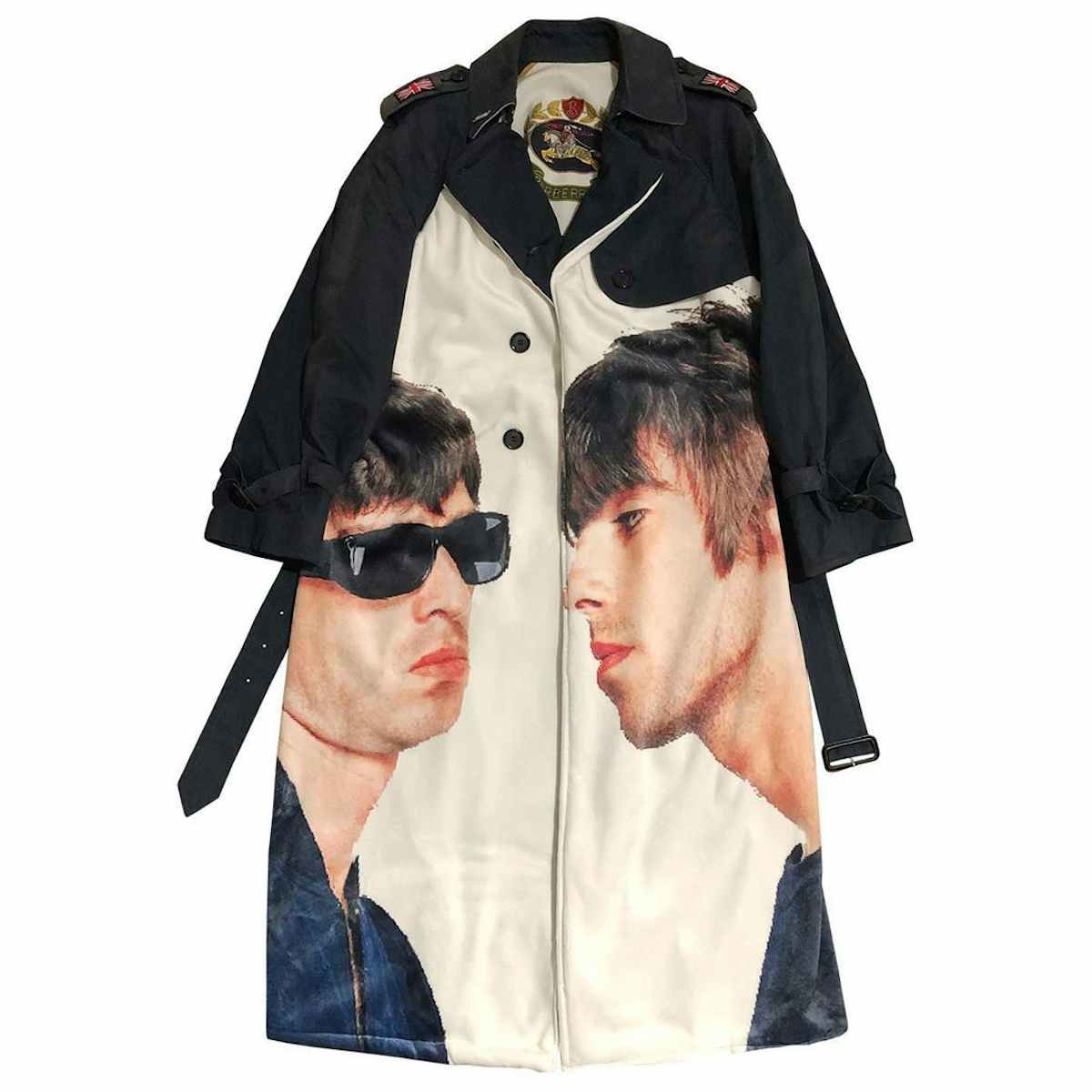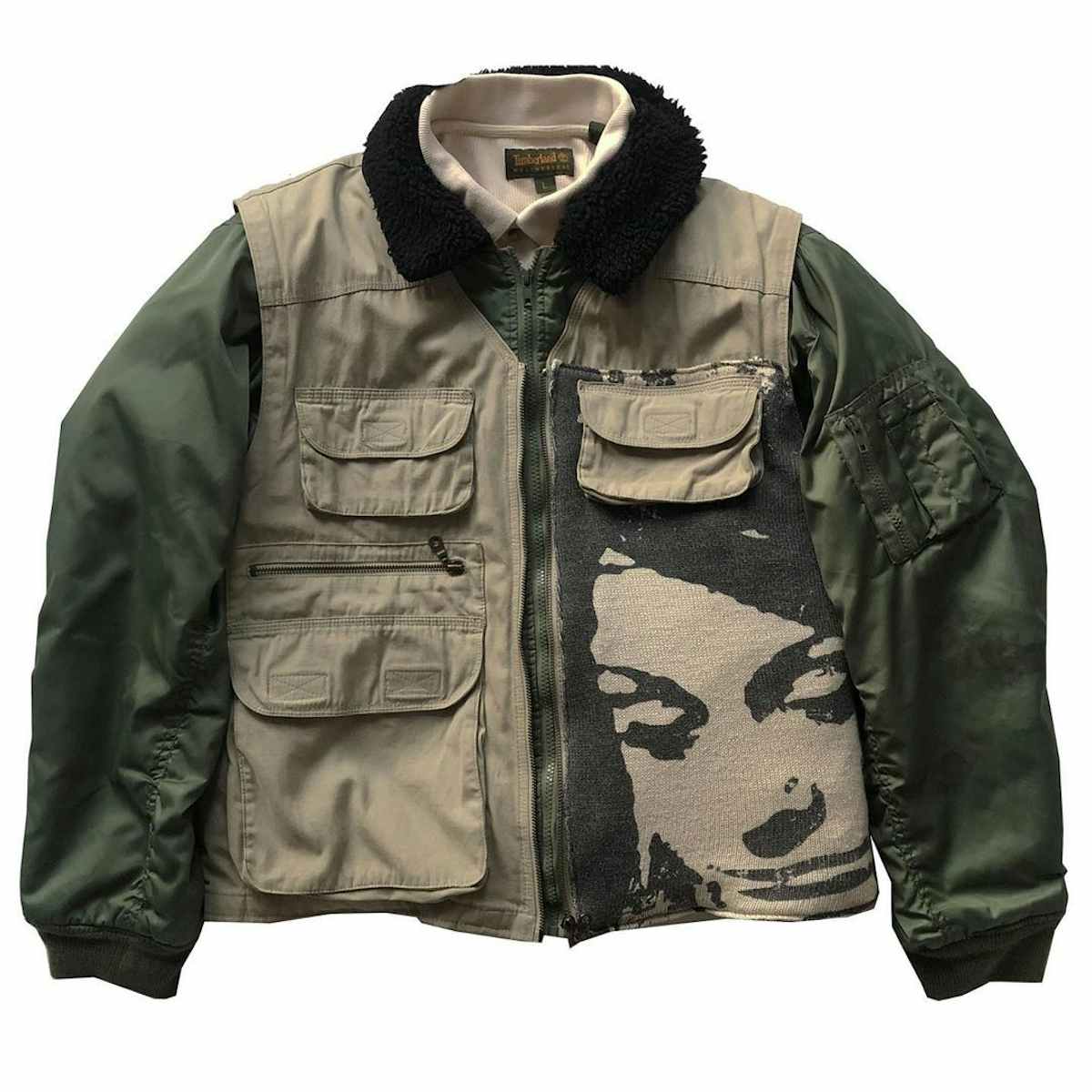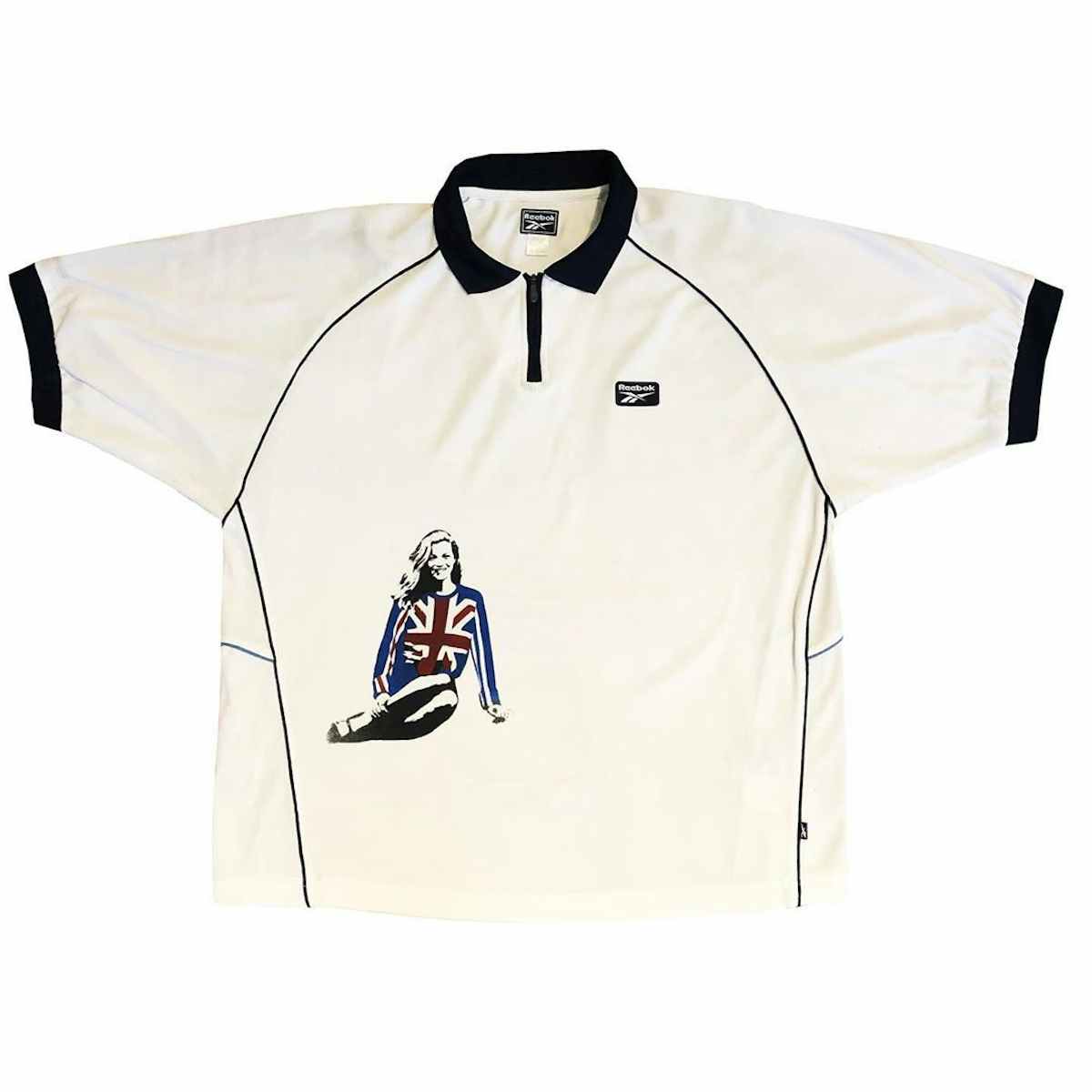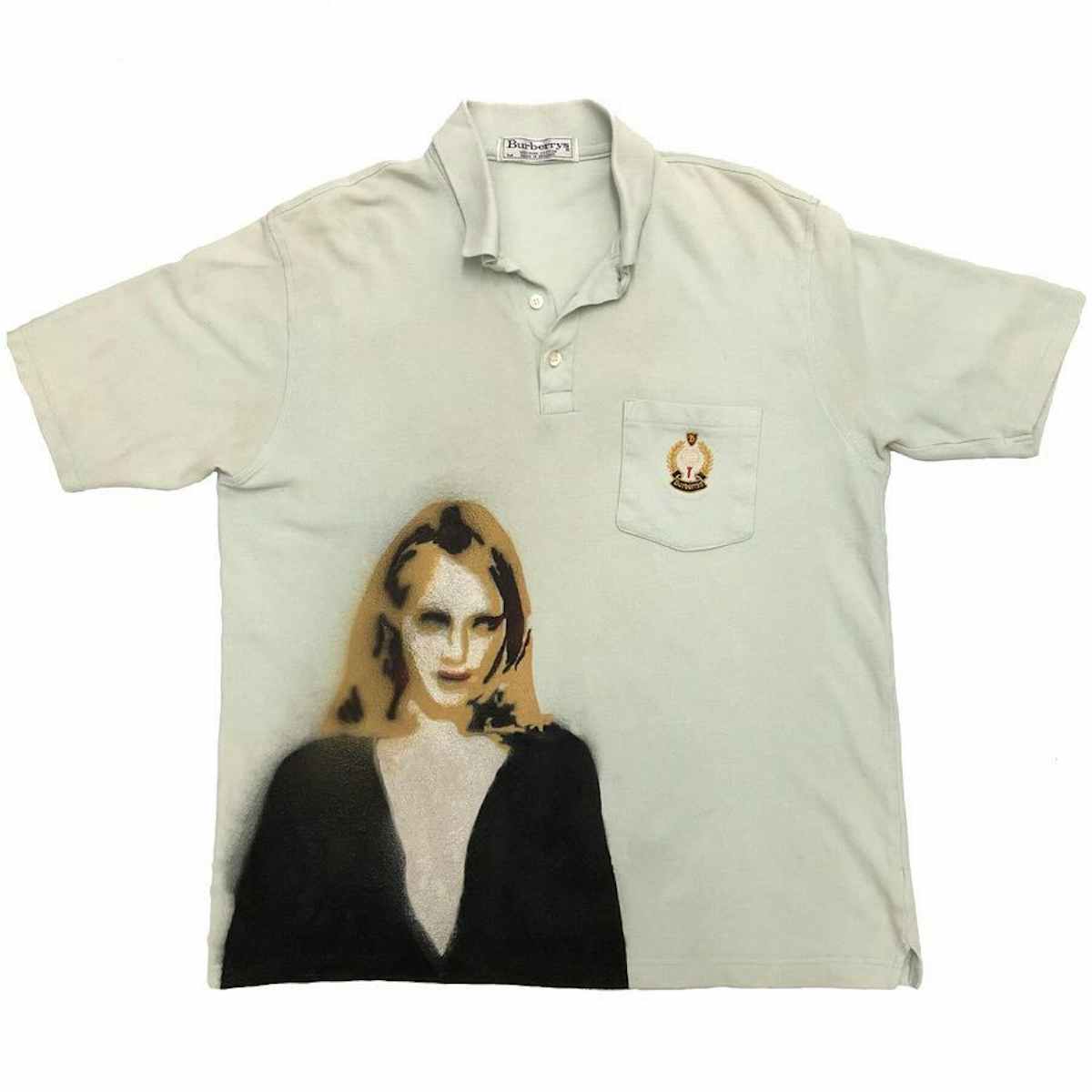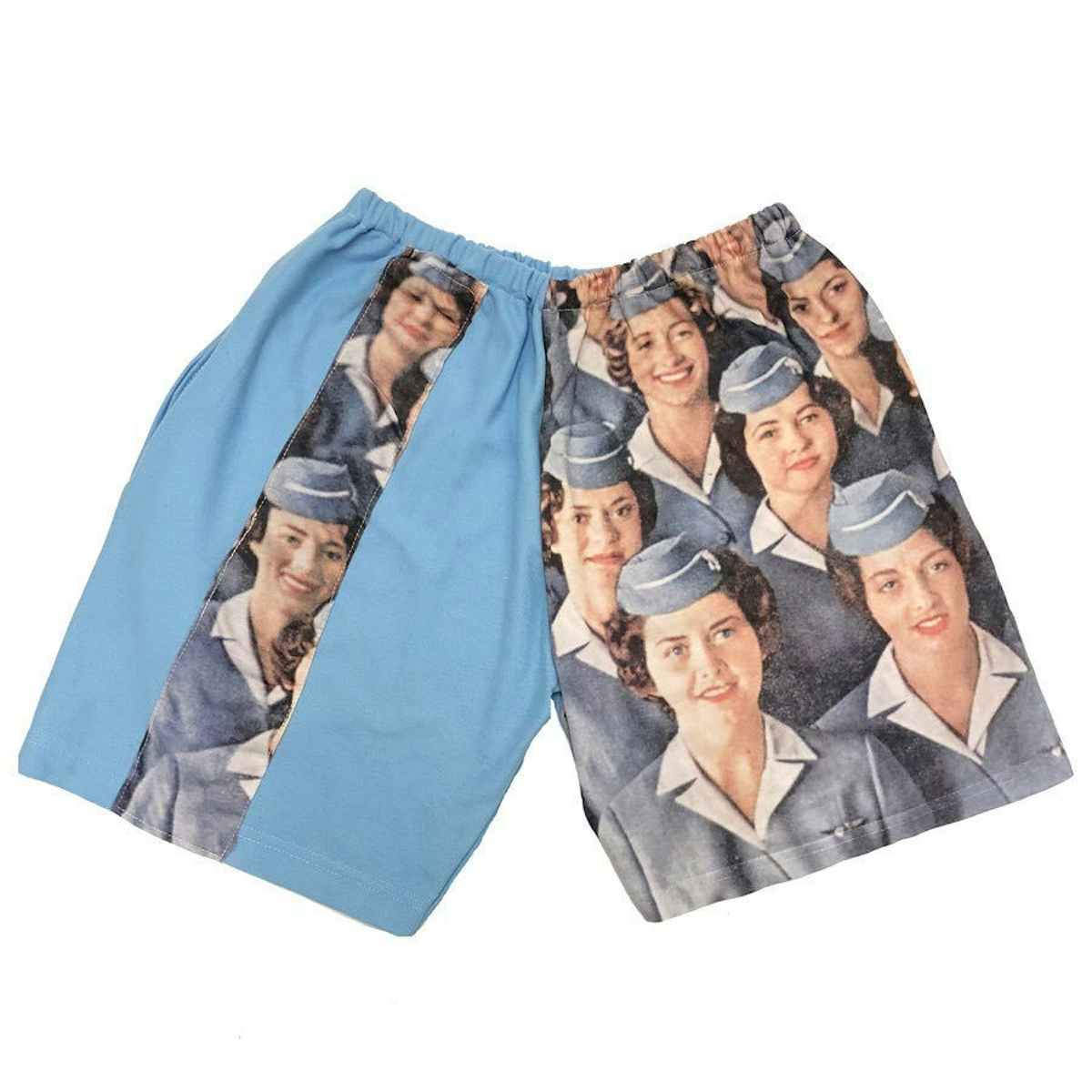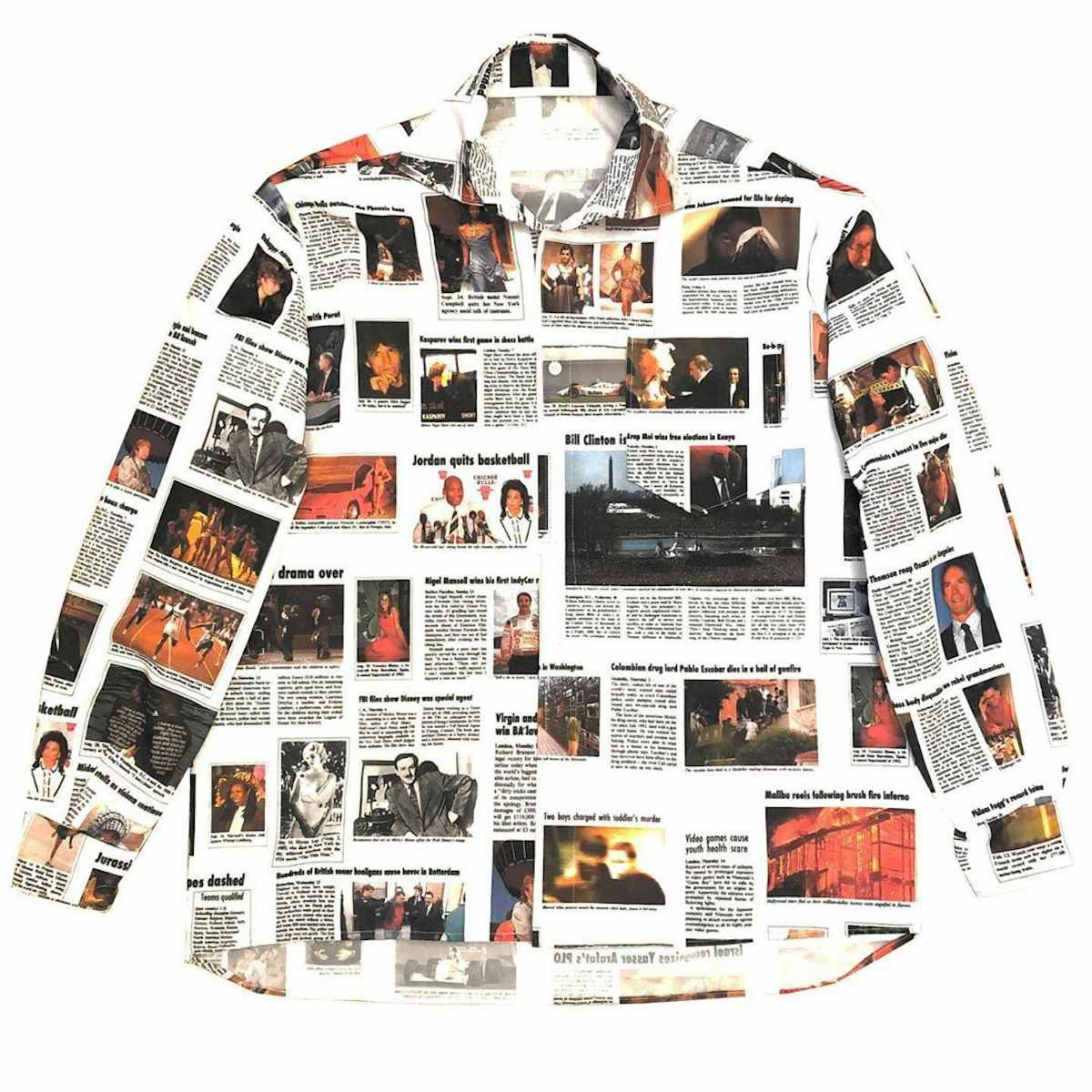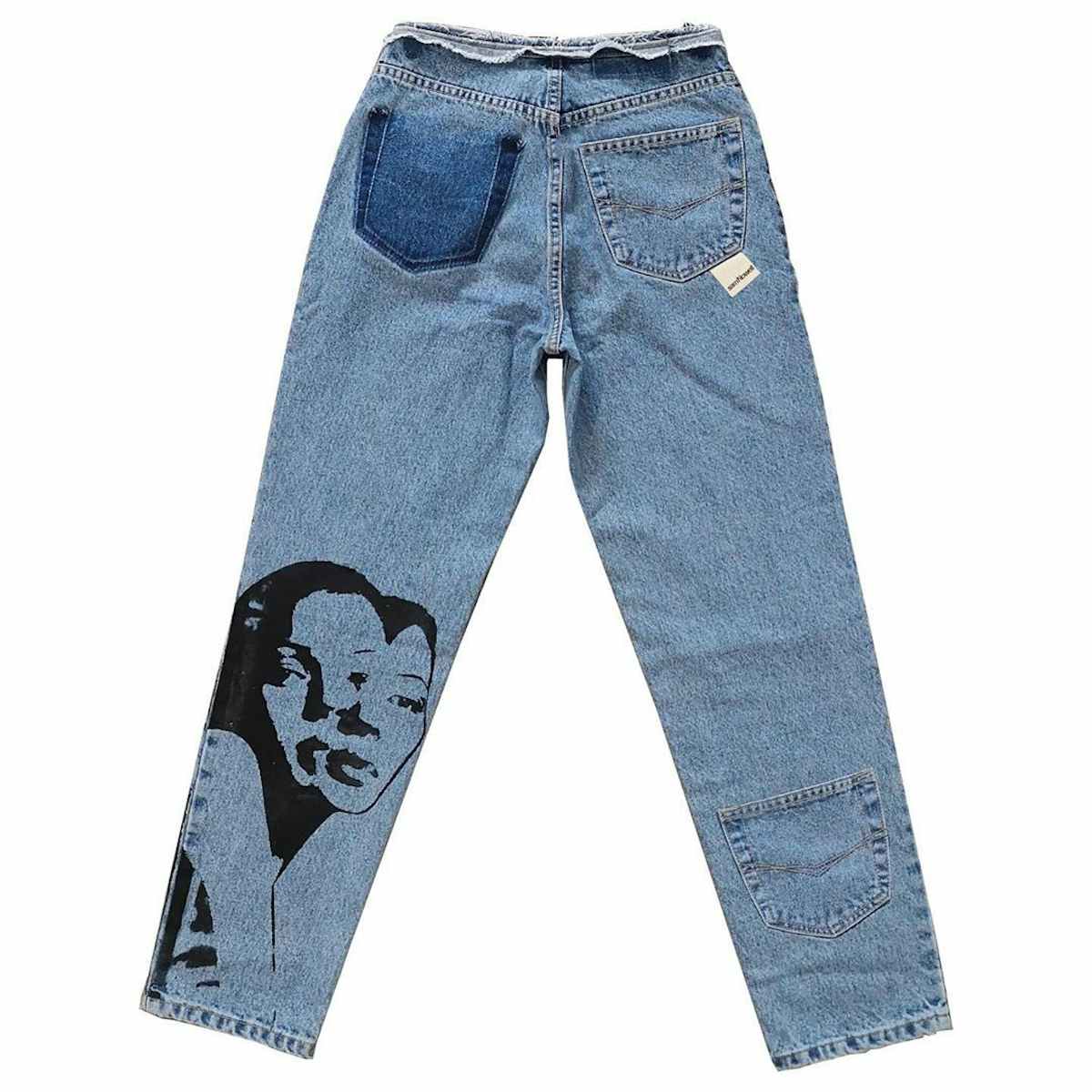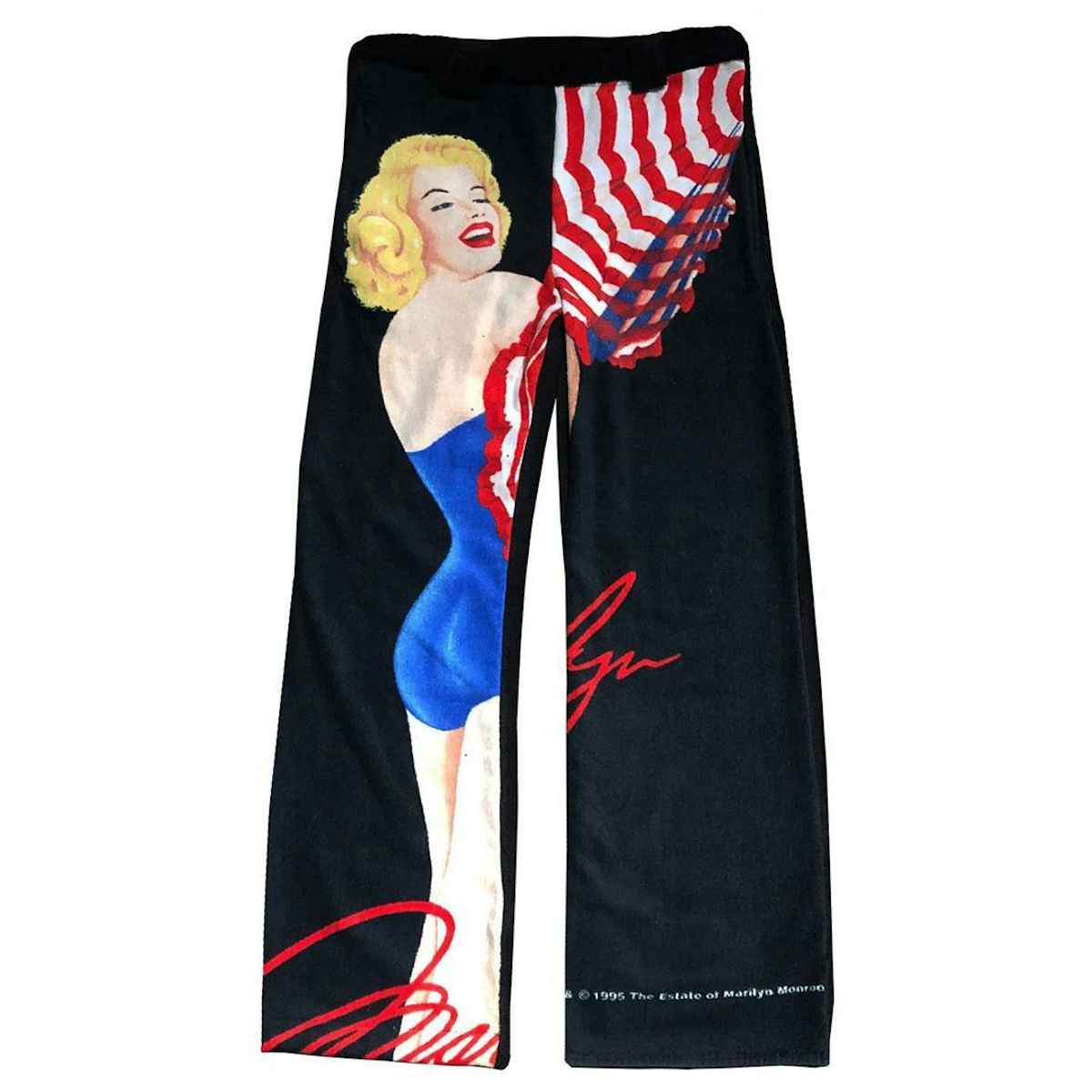 With a nod to British design by way of influences like Vivienne Westwood's anarchic, deconstructed styles of the early 1990s and the prints on New Order's official merchandise, Nowell channels wider references like docu-photographer Martin Parr's satirical lens into everyday British life. Similarly, he admits flicking through old issues of The Face (wahey!), appreciating Britpop's response to the Americanisation of British culture in the mid-'90s.
"Nostalgia and longing to be present in decades that my parents speak highly of like the 1980s and early ​'90s are really what drive my work," he says. ​"Romanticising these periods and the movements that were birthed from them is something that really interests me."
The designer feels passionate about the blatant lack of spotlight on northern kids compared to their London counterparts – particularly in the creative fields. While growing up in Manchester was, for him, greatly influential, he always had an idea that he'd have to work twice as hard to prove himself as a designer.
"Maybe that's what Moz was referring to when he sang the lyrics Oh Manchester, So Much To Answer For."
Charming Man, Sam Nowell.
SAM NOWELLS' GUIDE TO MANCHESTER
Top Five Mancunians:
Ian Brown
Caroline Aherne
Fred Perry
L.S. Lowry
Peter Saville.
Top Five Manc sayings:
The postman that calls me ​

"

Mukka"
My father greeting me with ​

"

Ay Up Cocker"

"

Owt for nowt"

"

Peckin' head"
And pretty much anything that comes out of Liam Gallagher's mouth.
Top Five Manc foods:
Eccles cakes
The Greggs pizza in the arndale
Vimto (hot or cold)
Those god awful yorkshire pudding wraps
A chip and mushy pea barm
Top Five Oasis tracks:
Champagne Supernova x 5
Top Five coats (for a rainy day):
Burberry Trenches
The Mcqueen one David Bowie wore on the cover of Earthling
Mowalola's Another Man's Wife leather jacket
The ​

'

80s Issey Miyake bomber jackets
A good houndstooth overcoat.
What puts the Great in Greater Manchester?
Sunday roasts and the introduction to I Wanna Be Adored. It's the closest to heaven we're ever going to get.

More like this