Saul Nash's ever-expanding spectrum of masculinity

Making clothes for men to move, the innovative designer places emphasis on reimagining the needs and wants of his wearer. This season, he takes his vision to new heights, with a personal narrative.

Saul Nash is in the early stages of his design career, having only presented his first collection in 2019 as part of Fashion East. But he's quickly transcending heights to produce the most boundary-breaking, most durable, most functional garments he can. Part of it comes down to his own experience as a dancer from an early age, understanding movements and restrictions with emphasis to the body, as well as his own pleasure-seeking principles to source a variety of fabrics comfortable enough for his wearer – men who move.
"It's about developing new materials and trying to find the best way that the garments function," says the RCA-taught designer. ​"The freedom of movement is something that is integral and shapes my DNA as a designer."
Nash often deals with the liberation of man through movement. This time last year, he opened the Fashion East show with his AW20 collection including show-stopping choreography and showcasing dancers who introduced his take on luxe sportswear, all steely grey, blue and black, zipped, unzipped and malleable. It was a big hit, with critics noting its combative take on masculinity through its confrontational moves and pulling on/​taking off aspects of garments.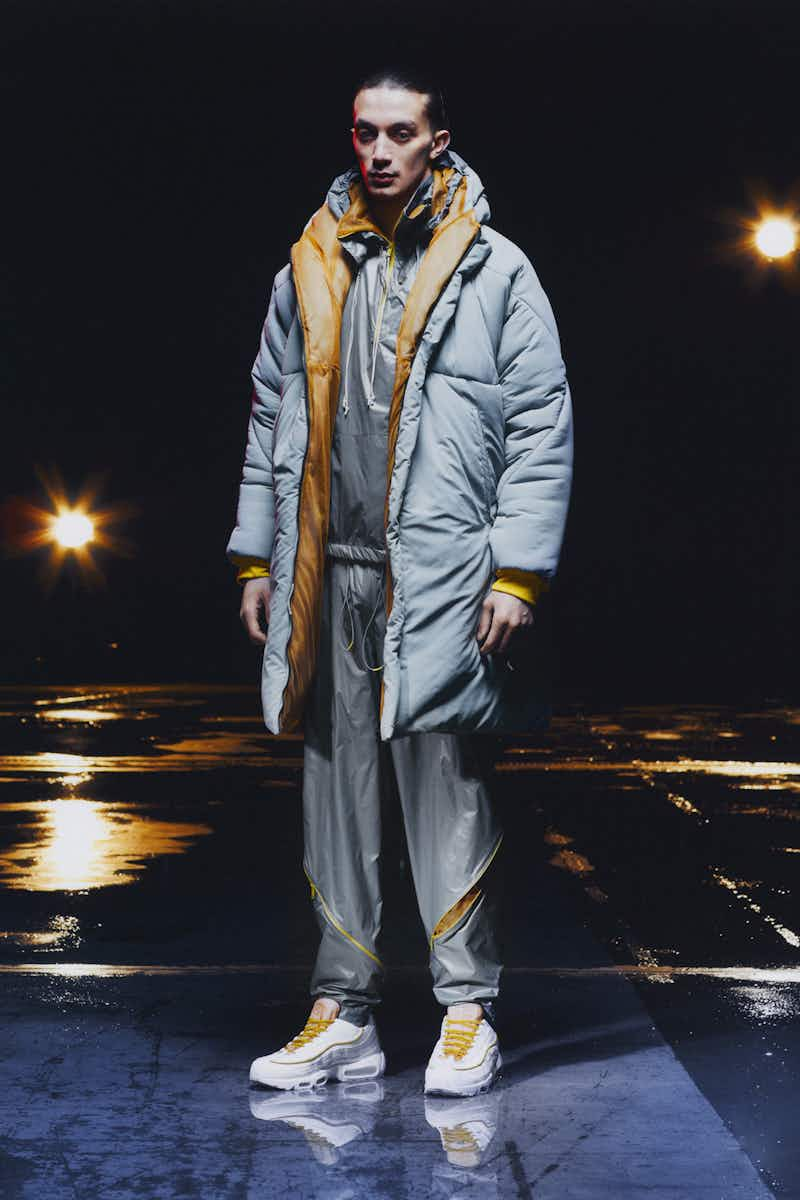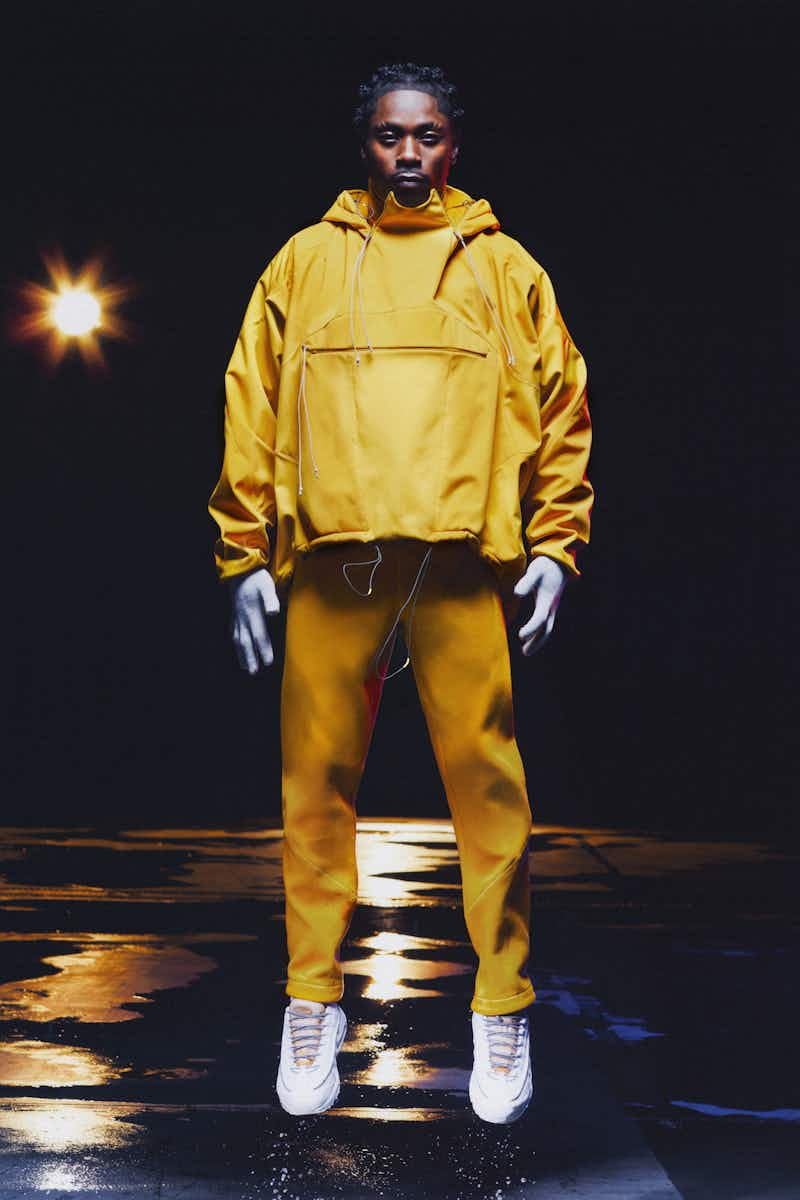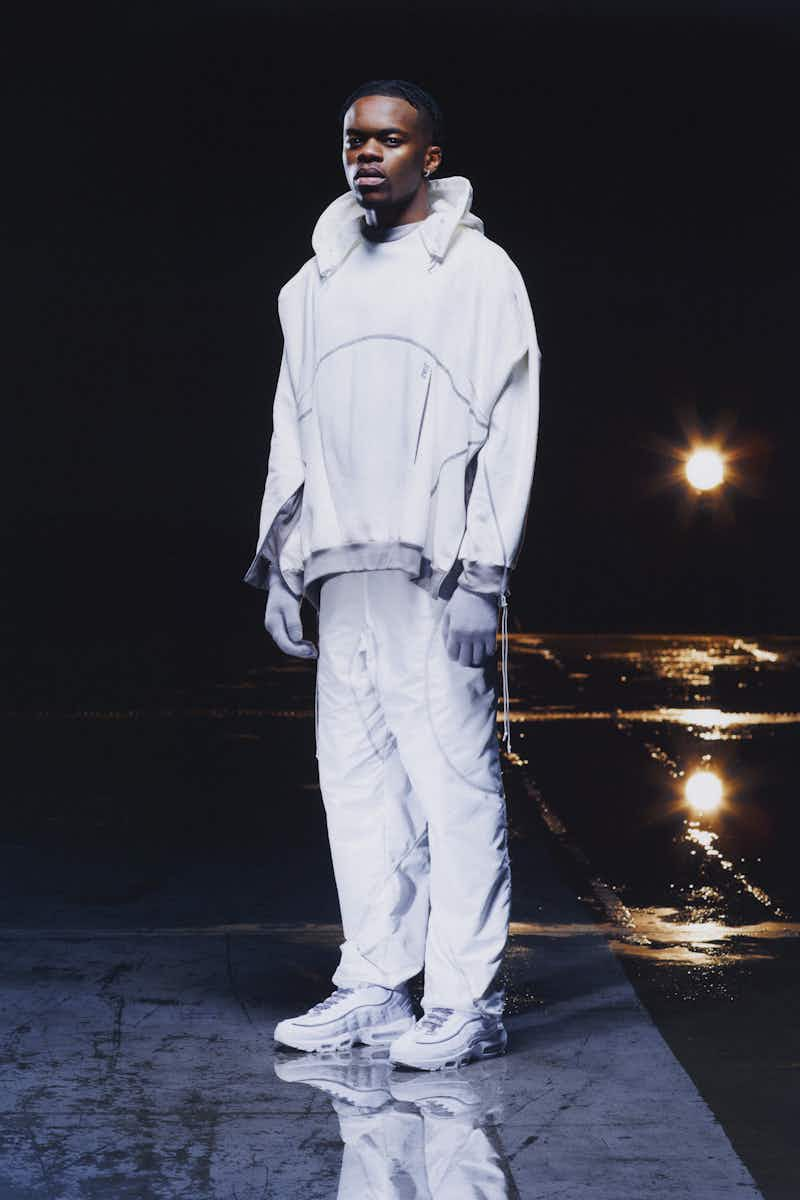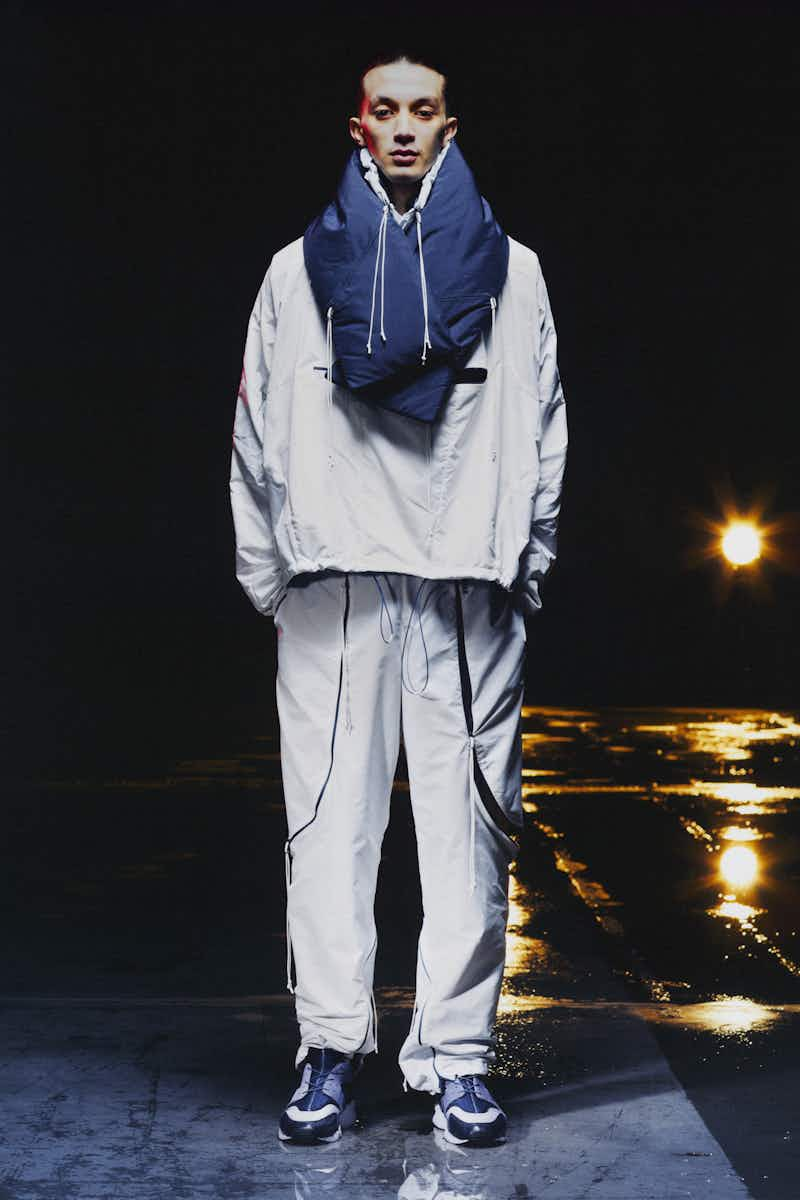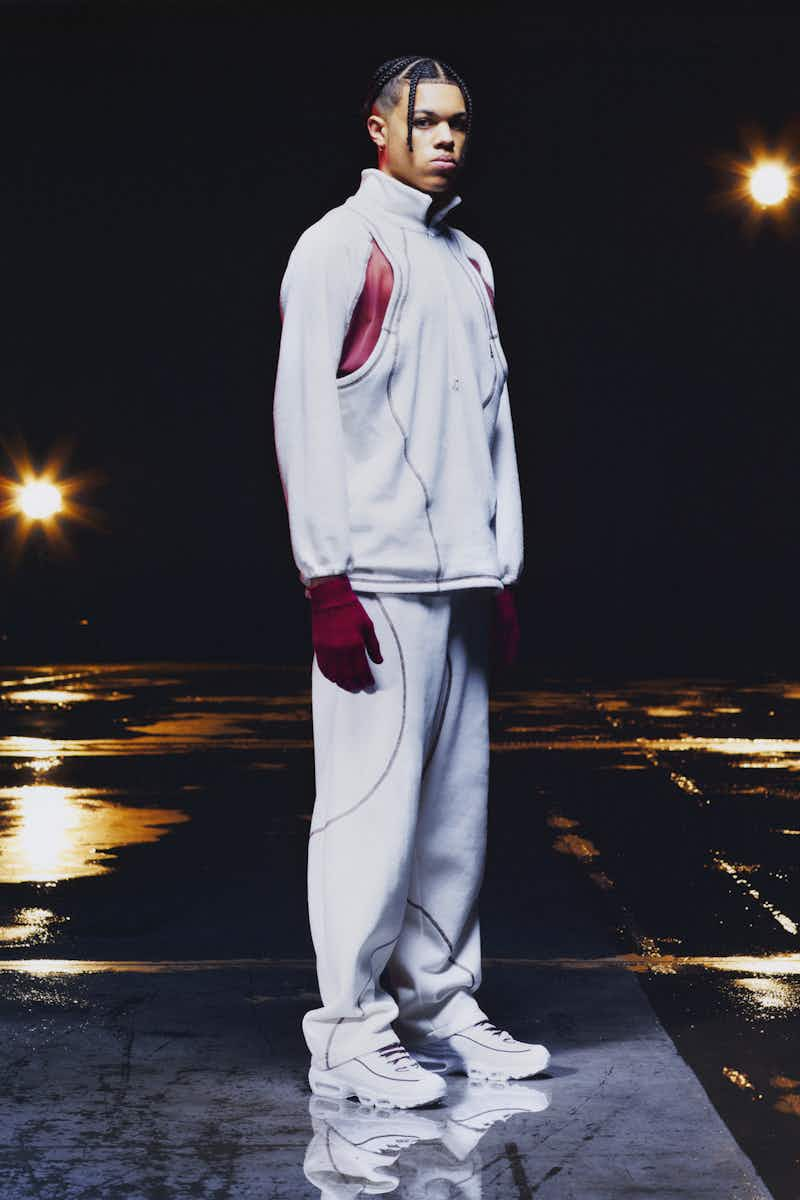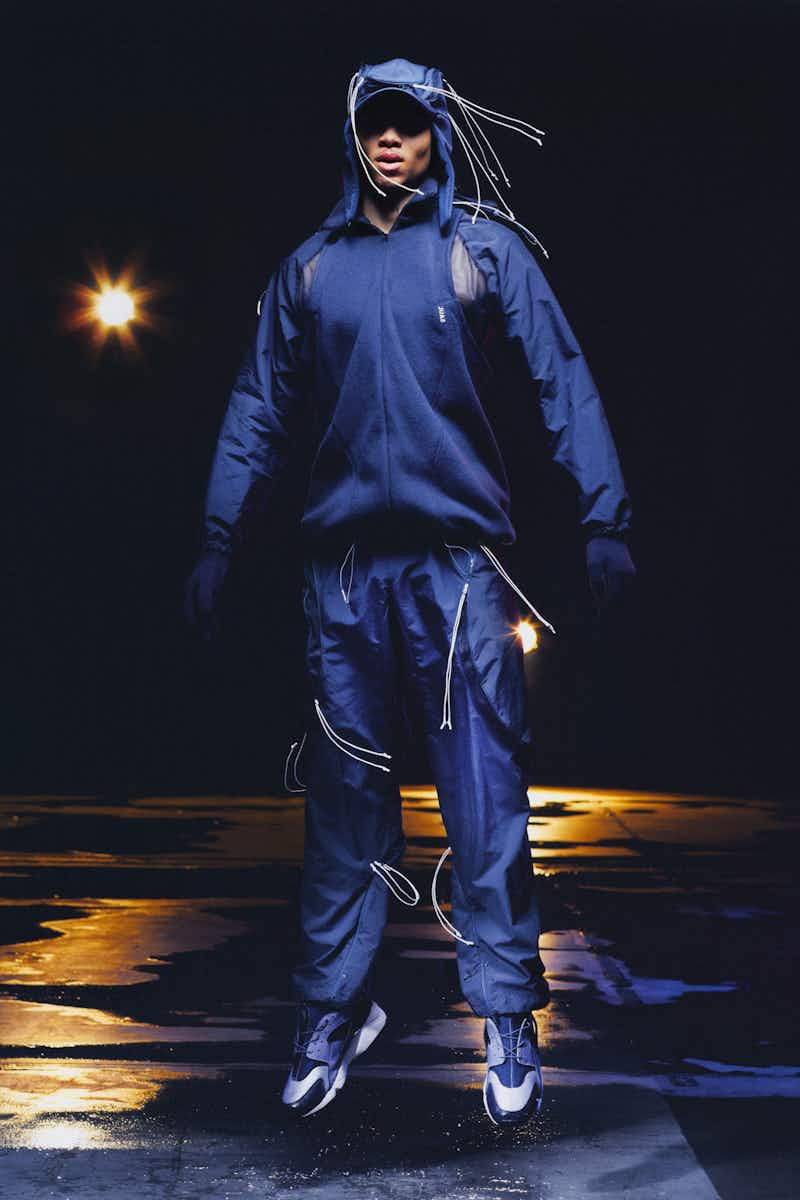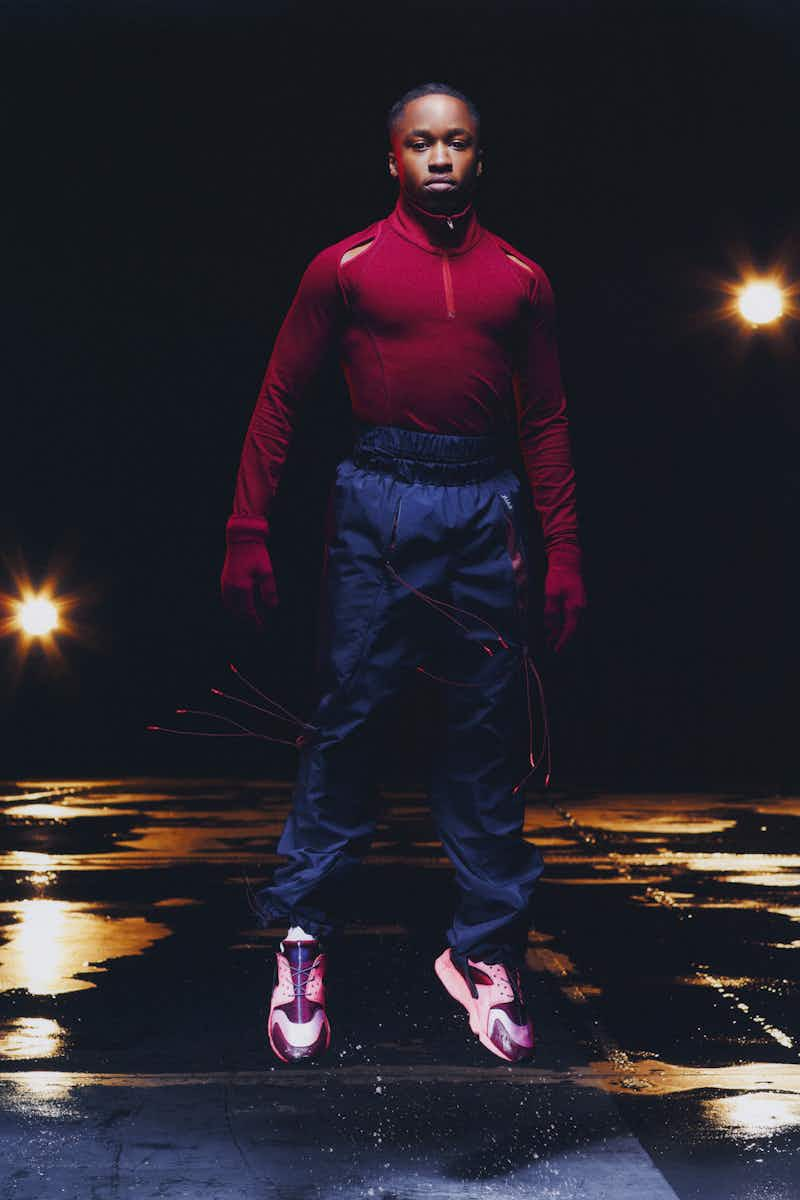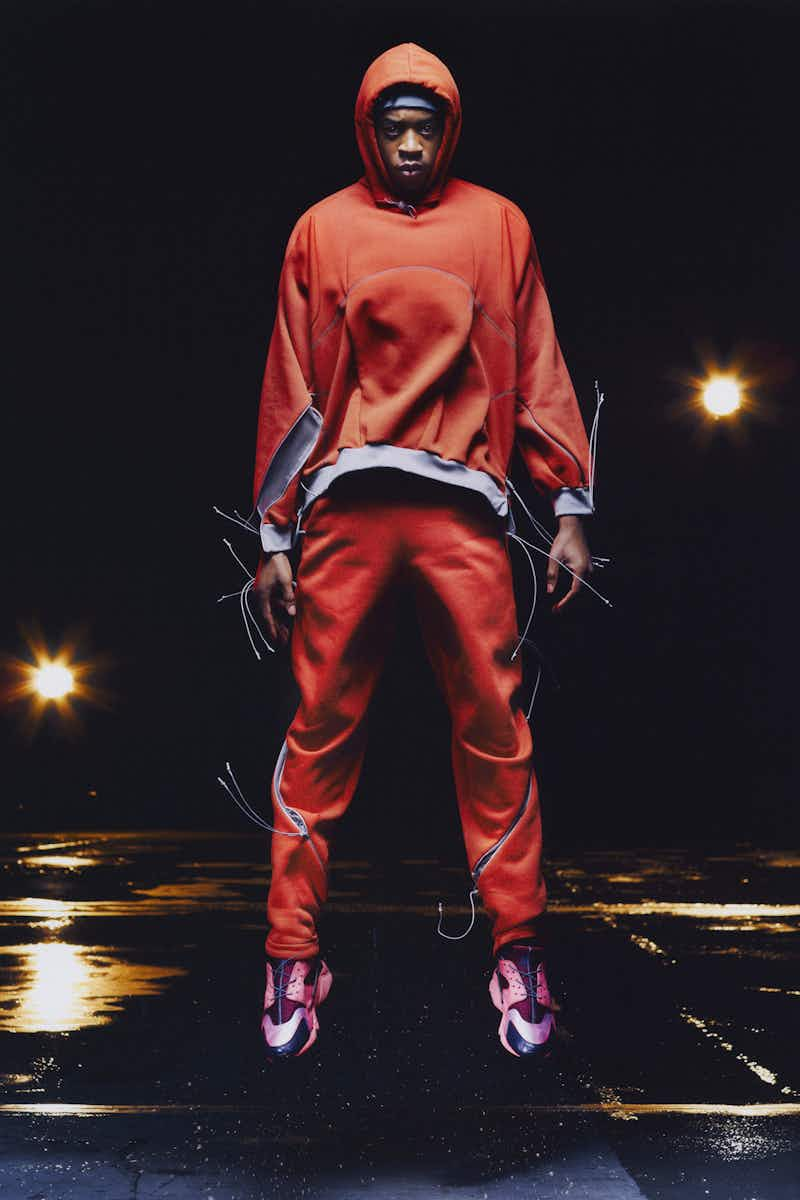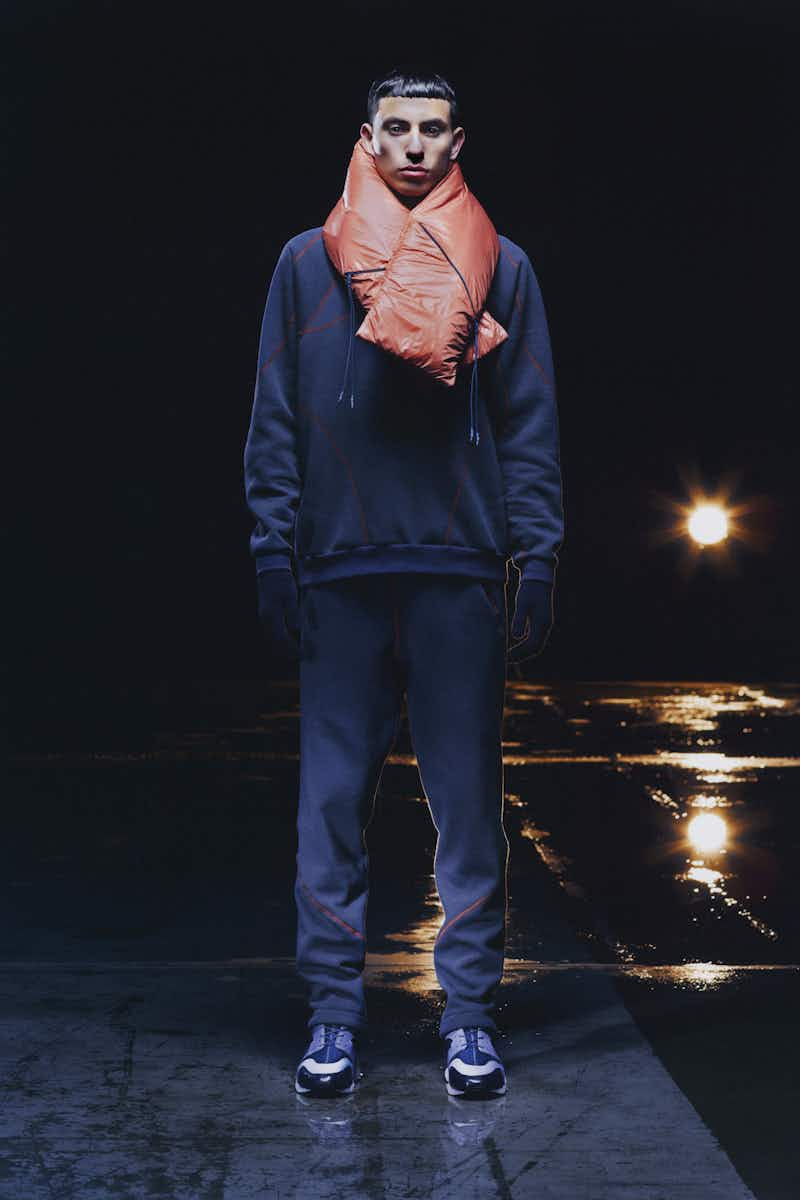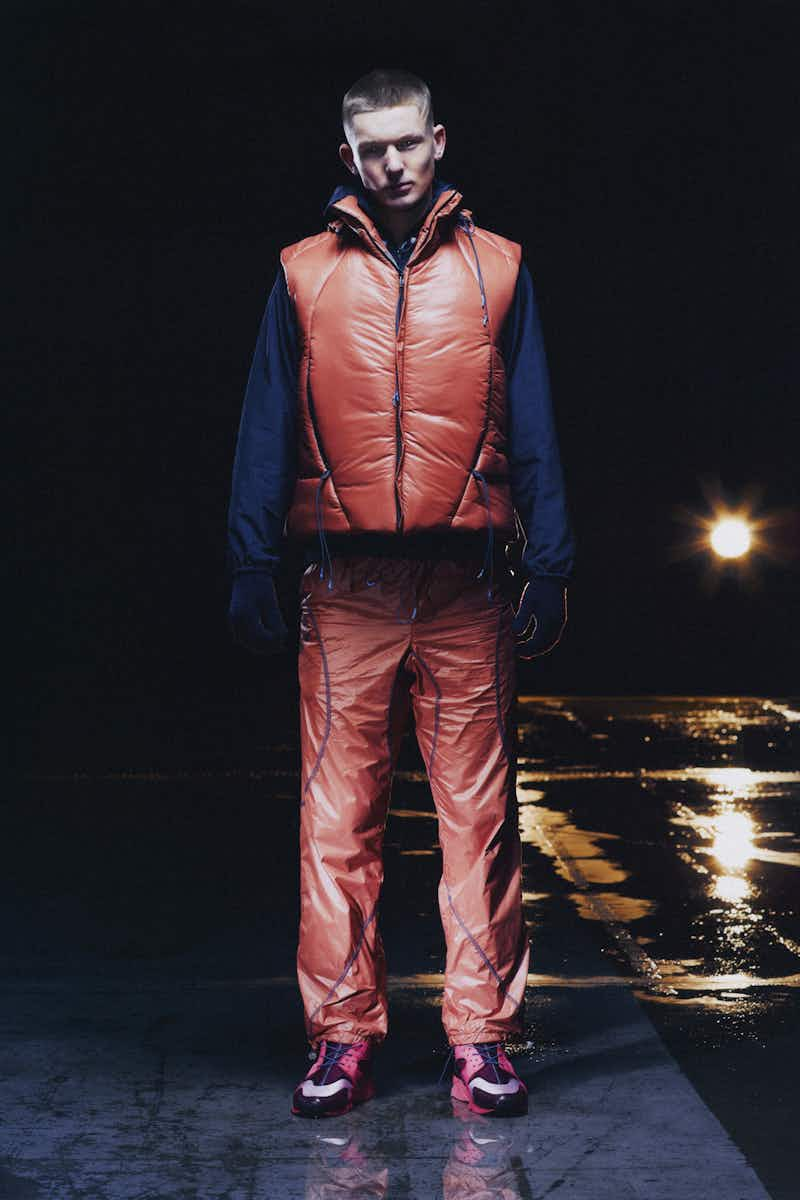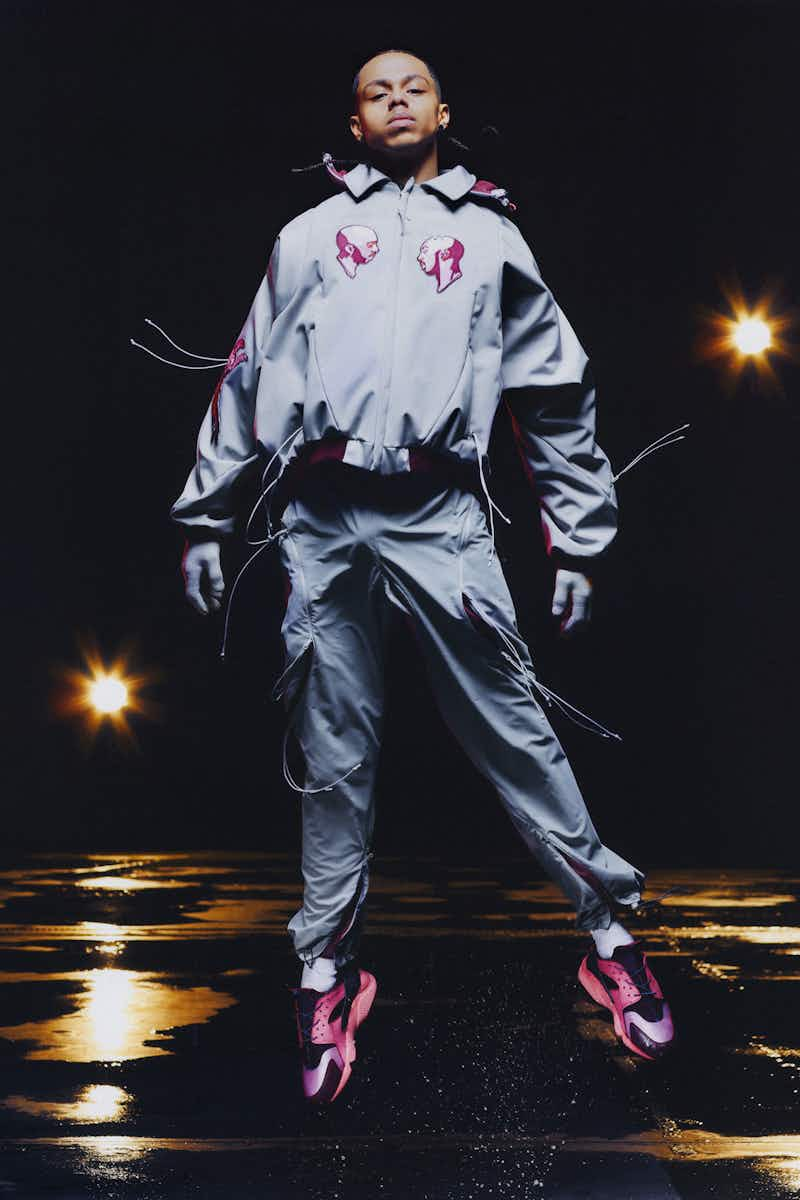 But this current collection, though still eschewing the Meaning of Man, feels his most personal yet. ​"My work begins with a self-reflectional aspect, it often comes from within," he says, of the collection titled Twist. ​"I'm reflecting upon my upbringing and my relationship with garments through the different men I grew up around." For the designer, the ​"twist" comes as a contrast between how one presents oneself to the outside world, and the person you truly feel like you are. It's spurred from many years hiding his gay identity from those around him. ​"As a lot of my friends began to accept my sexuality, I had a completely different idea on how they would perceive it."
The ​"twist" has been conceptualised into a short film directed by Nash's past collaborator, FX Goby, too. In a similar style to last year's show, a group of men aggressively huddle, eventually squaring off. Until… they kiss, leaving the lip-locking pair with a circle of stunned observers. ​"The twist was questioning this idea of judging a book by its cover, and understanding the nuances around these different types of men that I grew up around," Nash explains.

The designer weighs down his collection this season. Where before he worked ​"kinetically", with an aim to provide air-like weightlessness to his garments, Nash has introduced organic cotton used on fleeces, softshells and even aspects of embroidery – the former being a nod to the need for comfort for his wearers in the midst of the pandemic, a cue many young designers are responding to this season. But the key element, one that is always the way for Nash, is functionality through interchangeability.
It's a mantra that's in his subconscious throughout the entire design process. ​"It's always something that is there in the background," he confirms. ​"There is always a choice that I'd like to enable the men to have when they wear my garments." Whether they're wearing a hooded, ventilated track jacket to jog, or tapered trousers to play, the duality of the pieces is what sets the menswear designer apart – producing garments for men of all needs, finding their way through Nash's ever-developing design spectrum.

More like this