Saul Nash goes back to school for SS22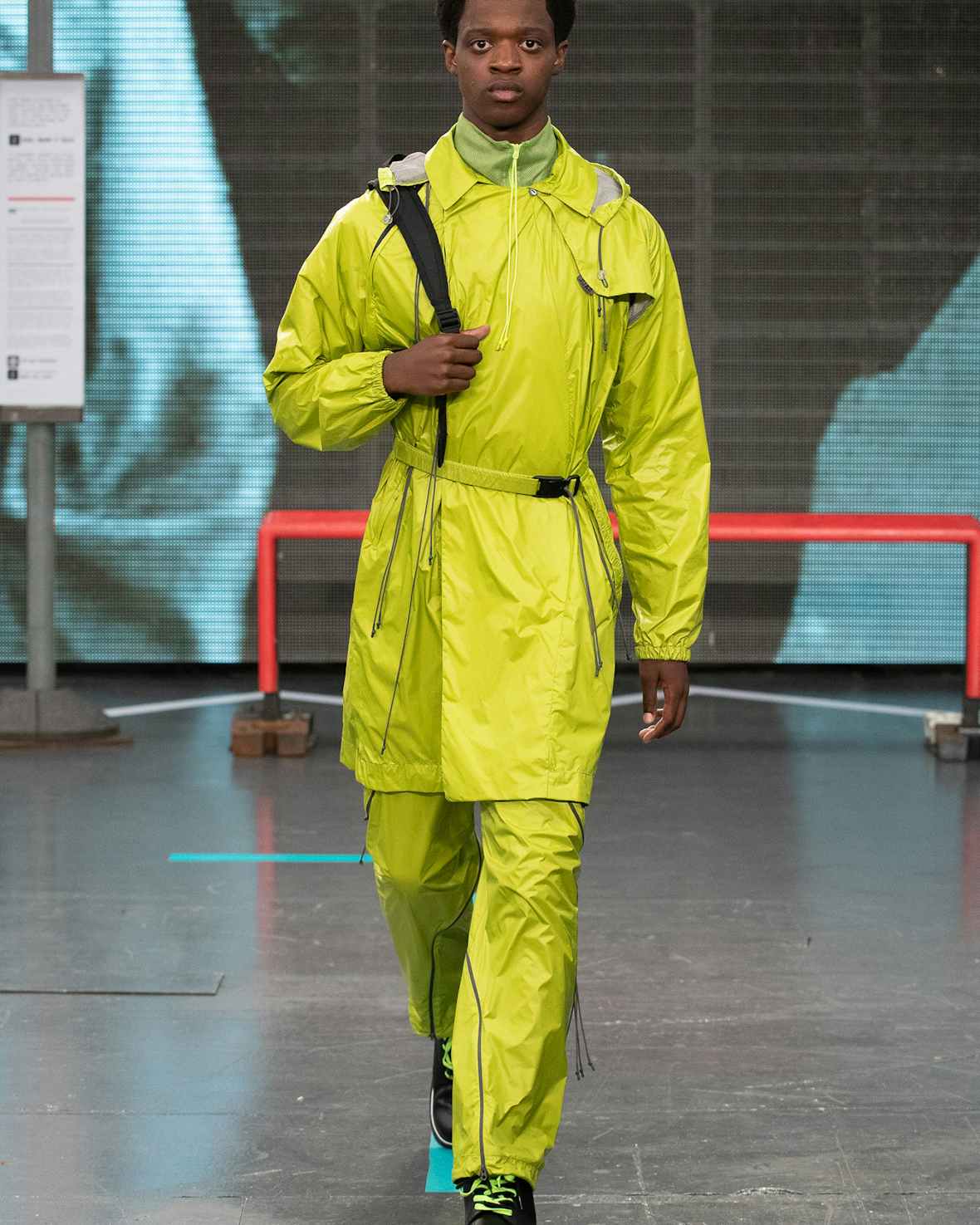 The electrifying menswear designer grows in innovation – and shares his first womenswear look in a collection inspired by his teenage school years.

After two years of digital-only fashion weeks, who better to open London on a sunny Friday morning than electrifying menswear designer Saul Nash? Since being a part of Fashion East​'s line-up in 2019, Nash has emerged as a thrilling talent merging his dance background with reimagined, highly innovative sportswear that men actually want to wear. Owed in part to his time spent on the prestigious Royal College of Art's MA Menswear course, he told THE FACE last year that his designs are a ​"spectrum for men to find themselves within," and that his brand ​"explores self-liberation and aims to challenge preconceived ideas of the men I grew up around in London".
That same ethos was the driving force for Saul Nash SS22: a collection exploring the sartorial roots of his teenage and schoolboy years. In his debut solo runway show, following two seasons of films, Nash brought the personal narratives, movement and steely precision back to life in a welcome return.
"So much of my inspiration comes from my teenage years," he says. ​"But when I left school, I swept my memories of that time out of my head. I remember school in fragments, and this collection is about piecing them back together, facing the past and, by doing so, being able to move forward."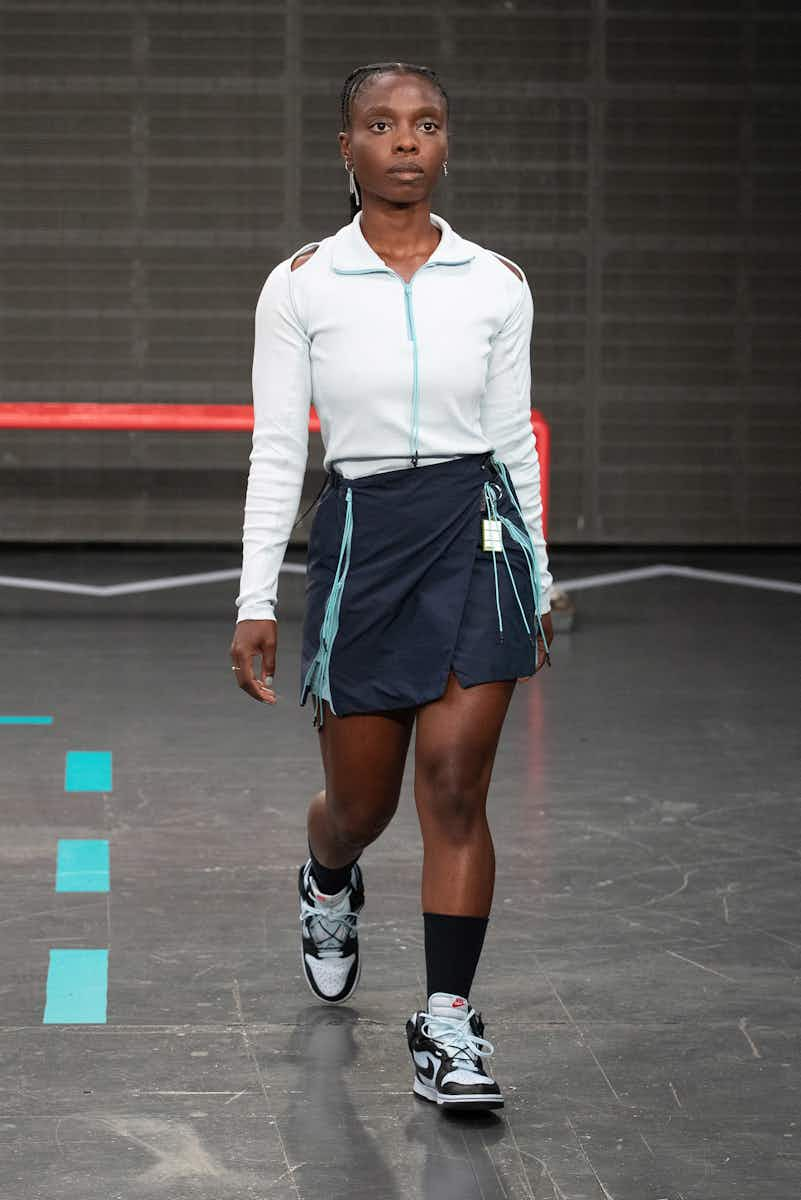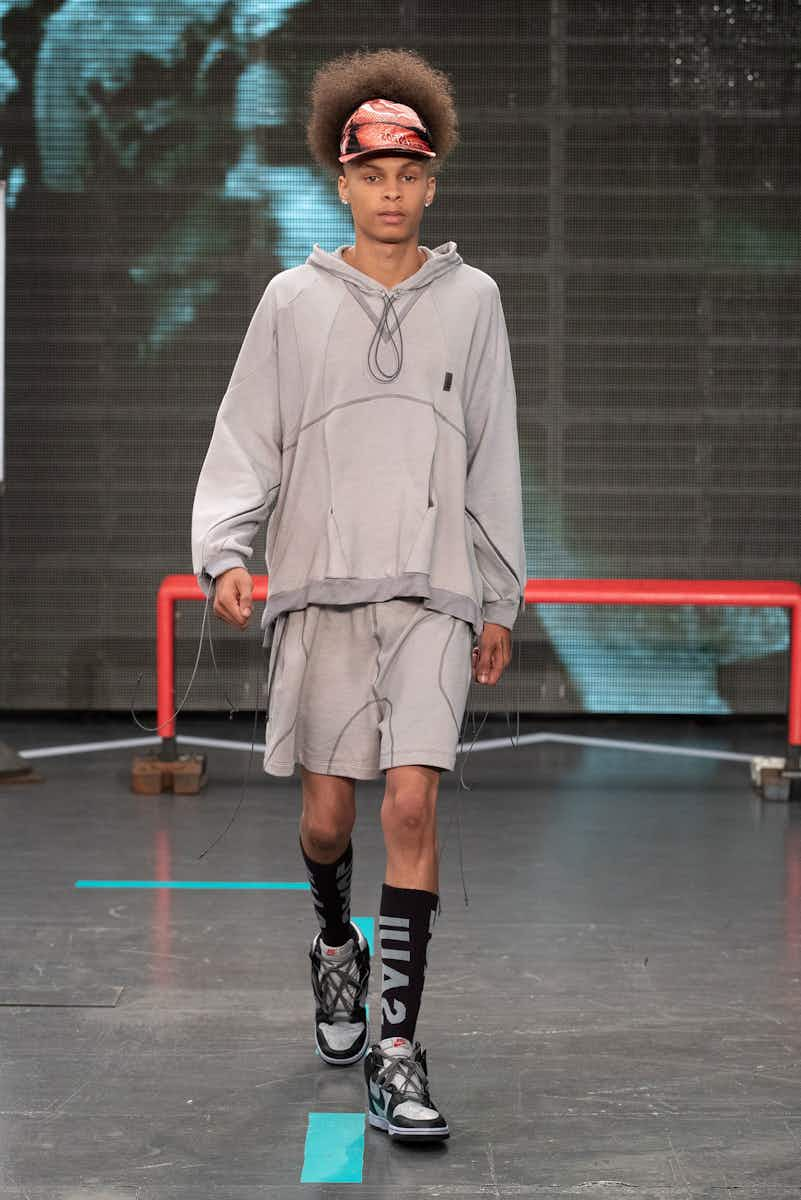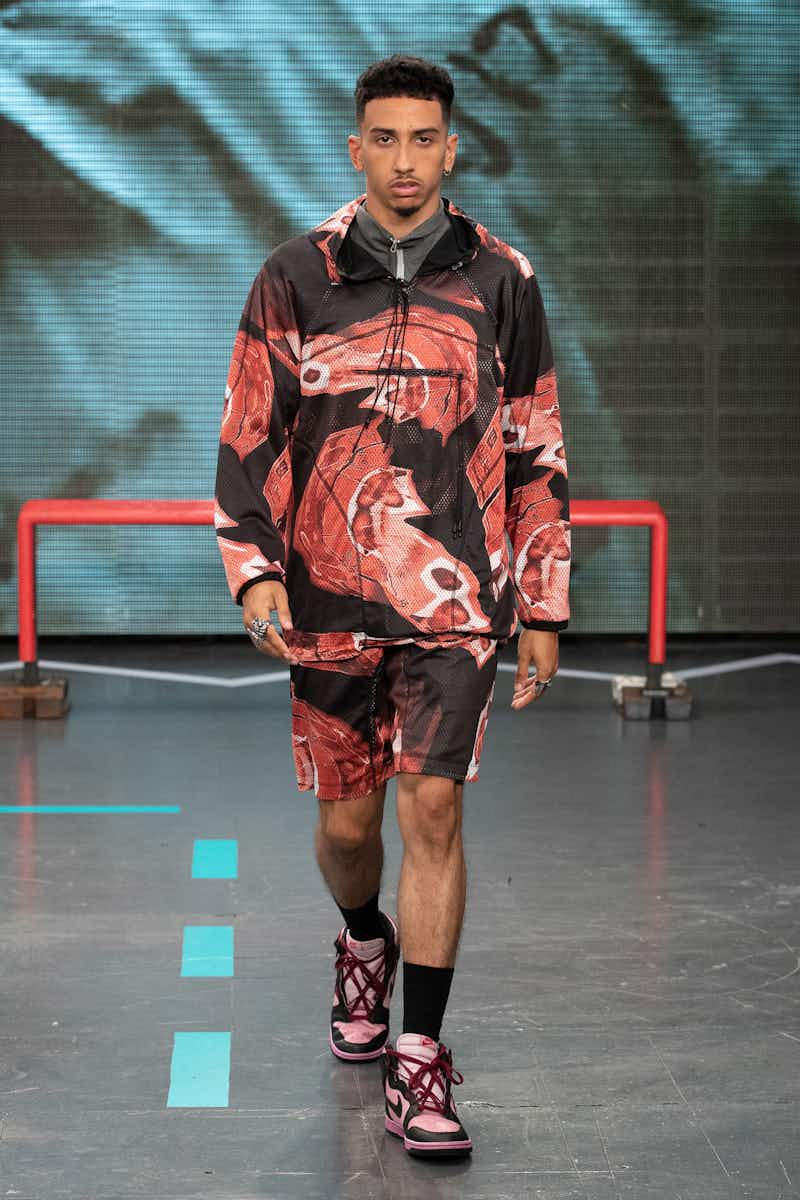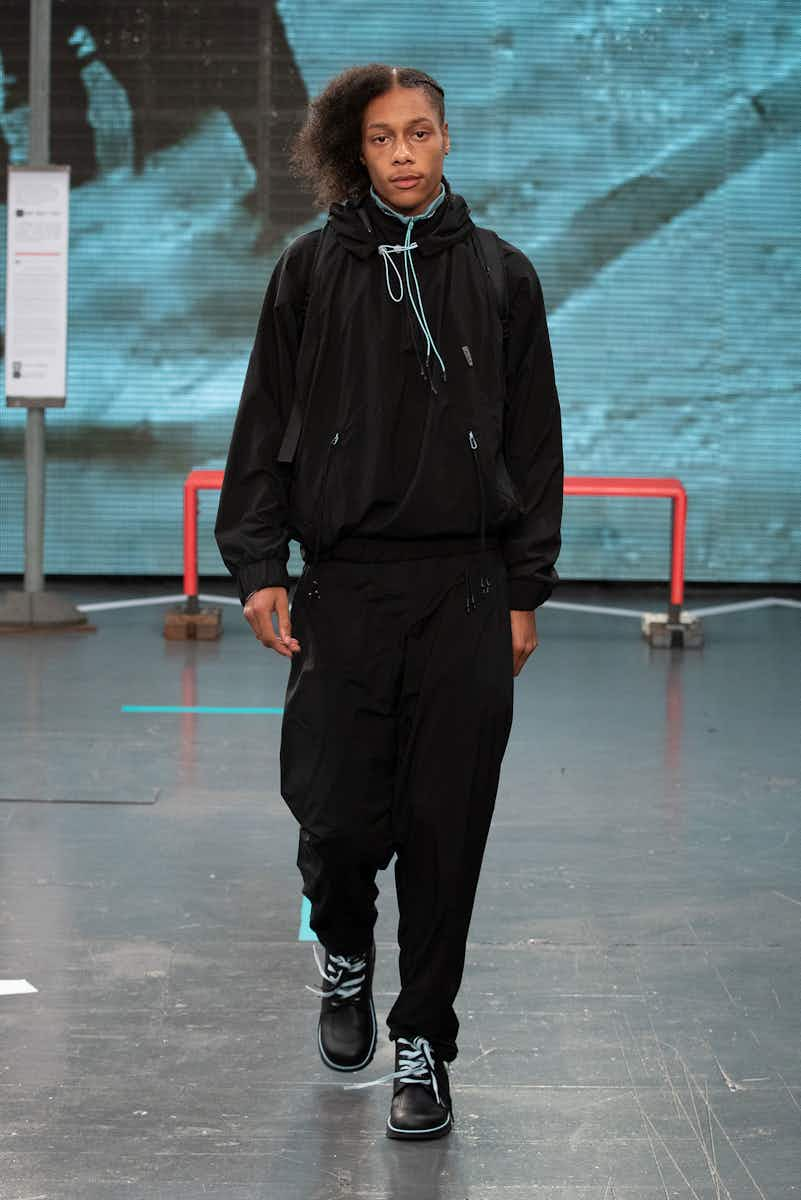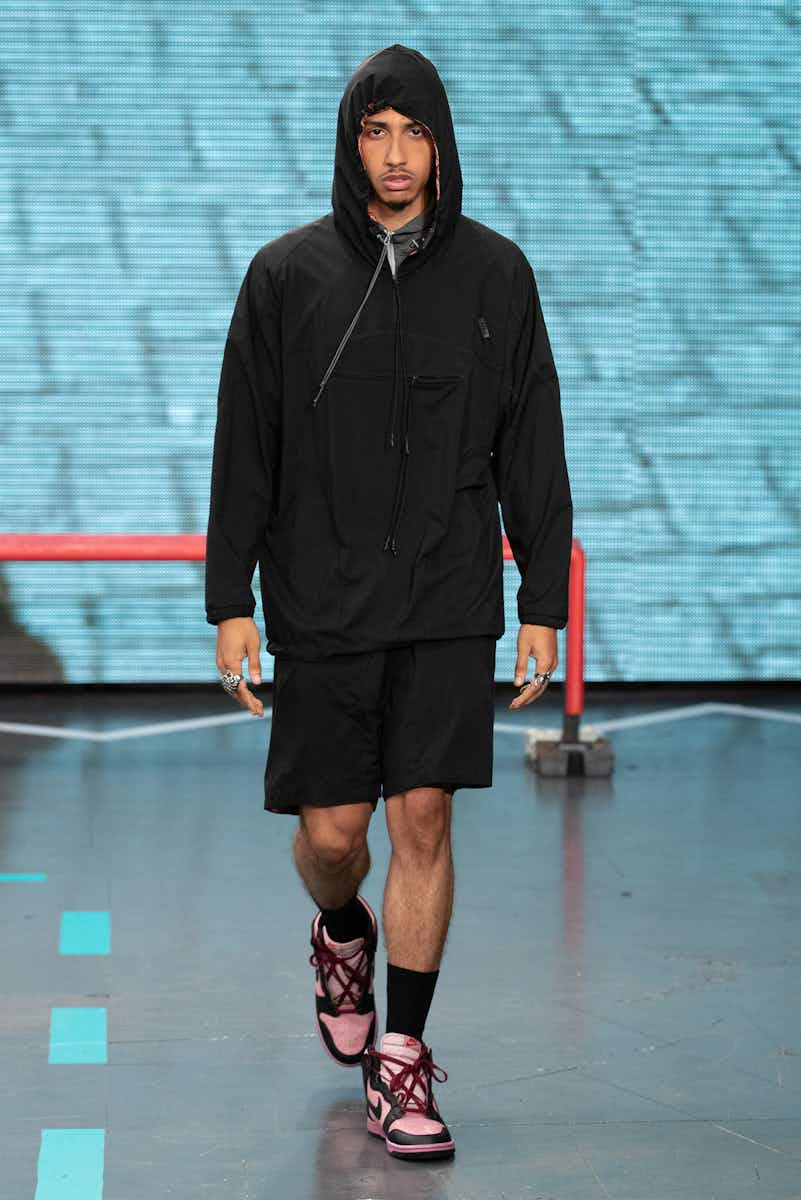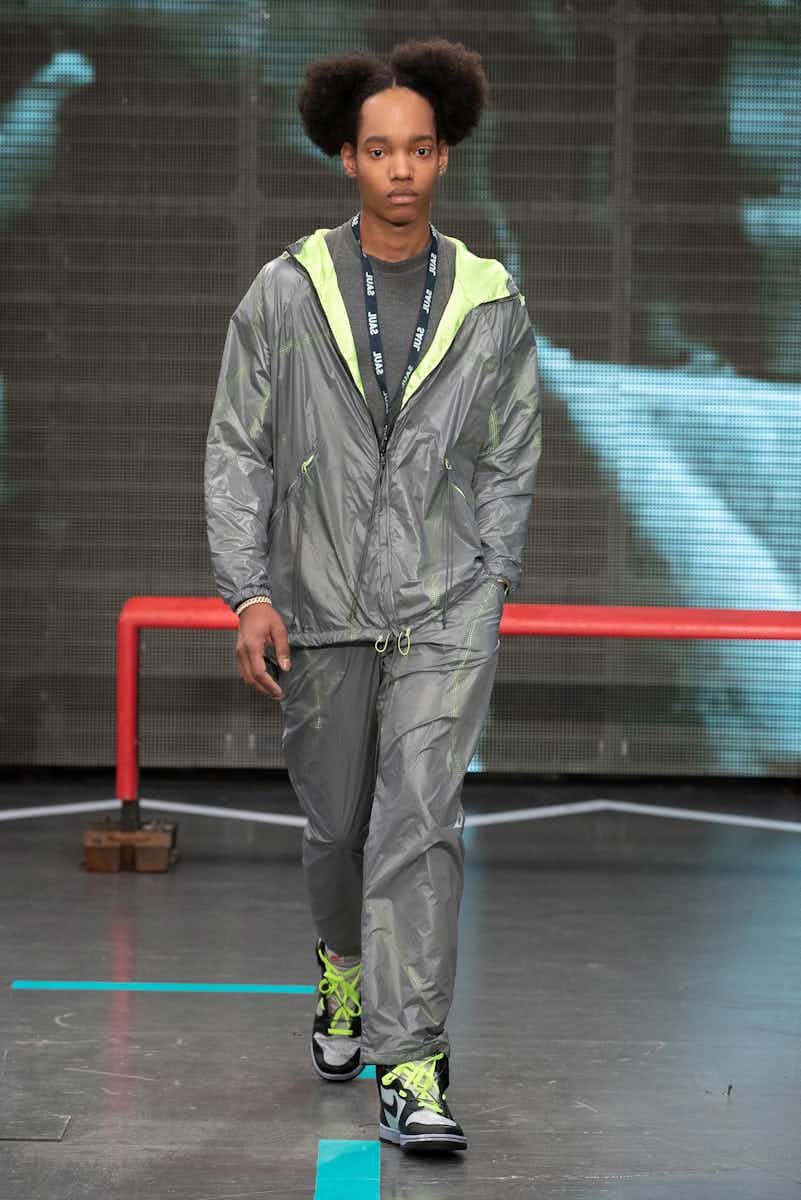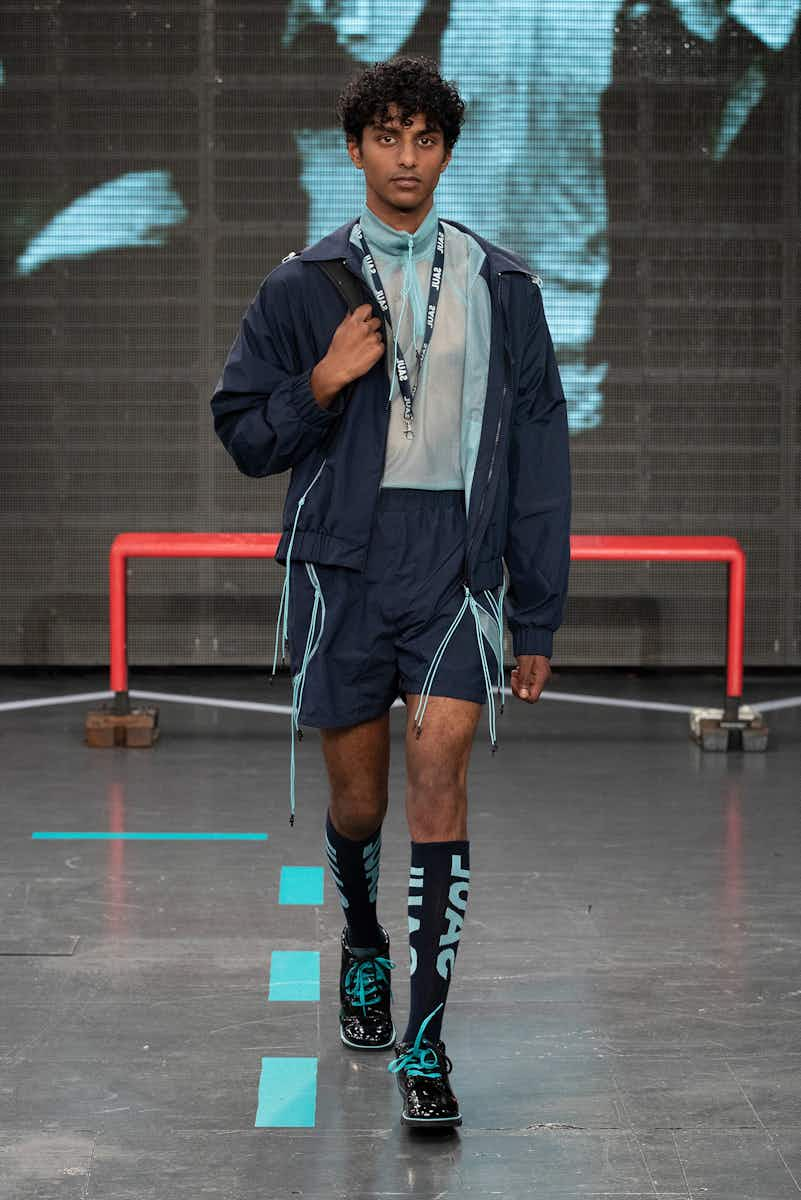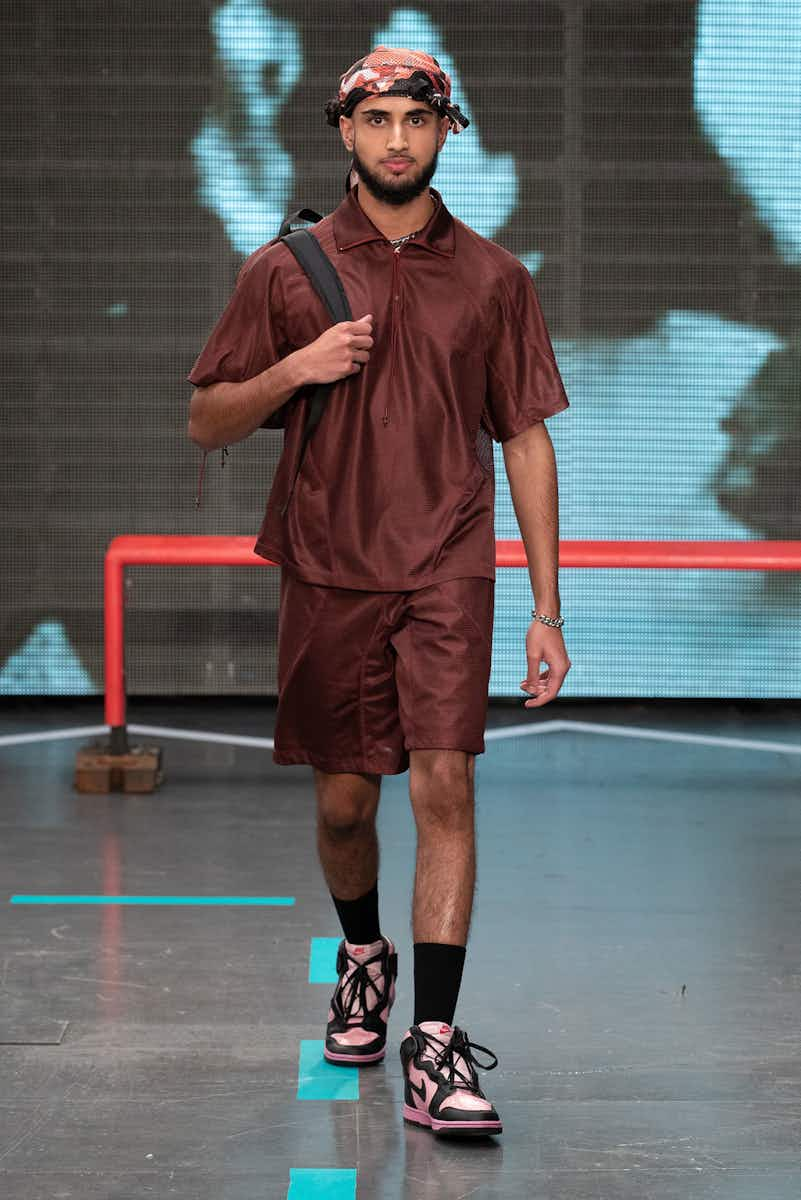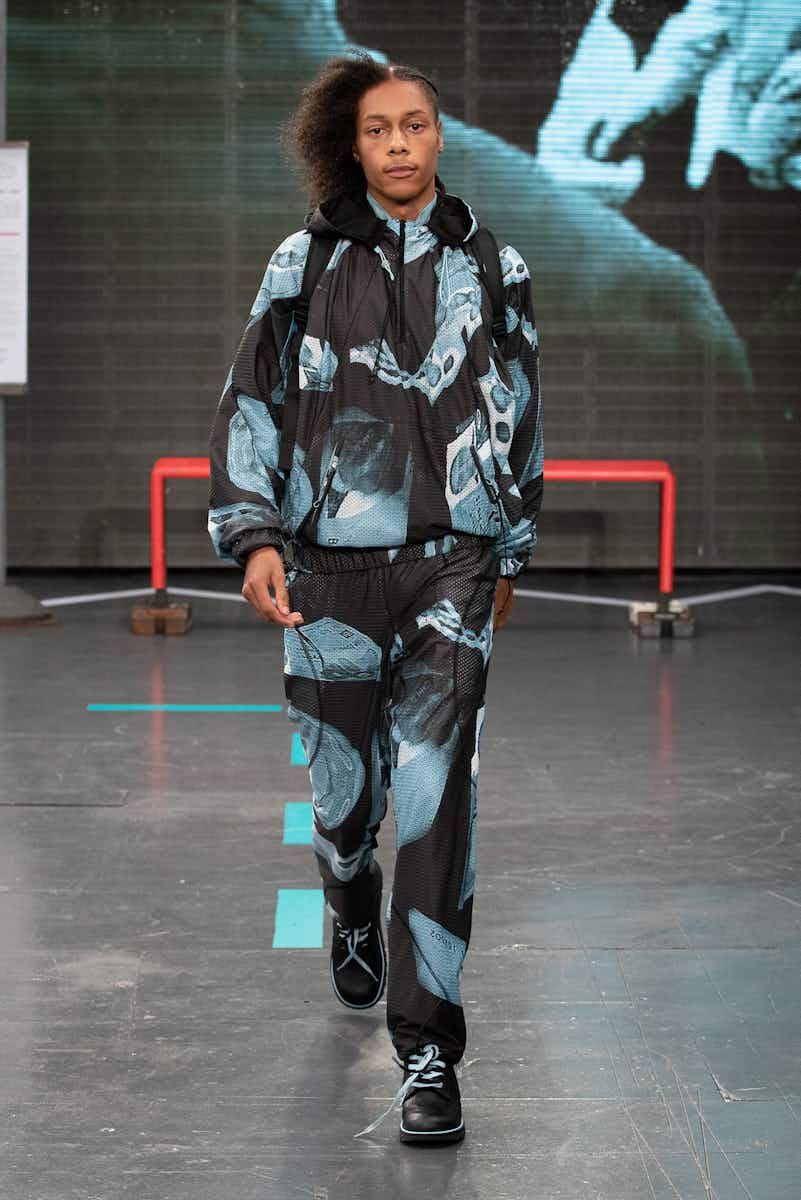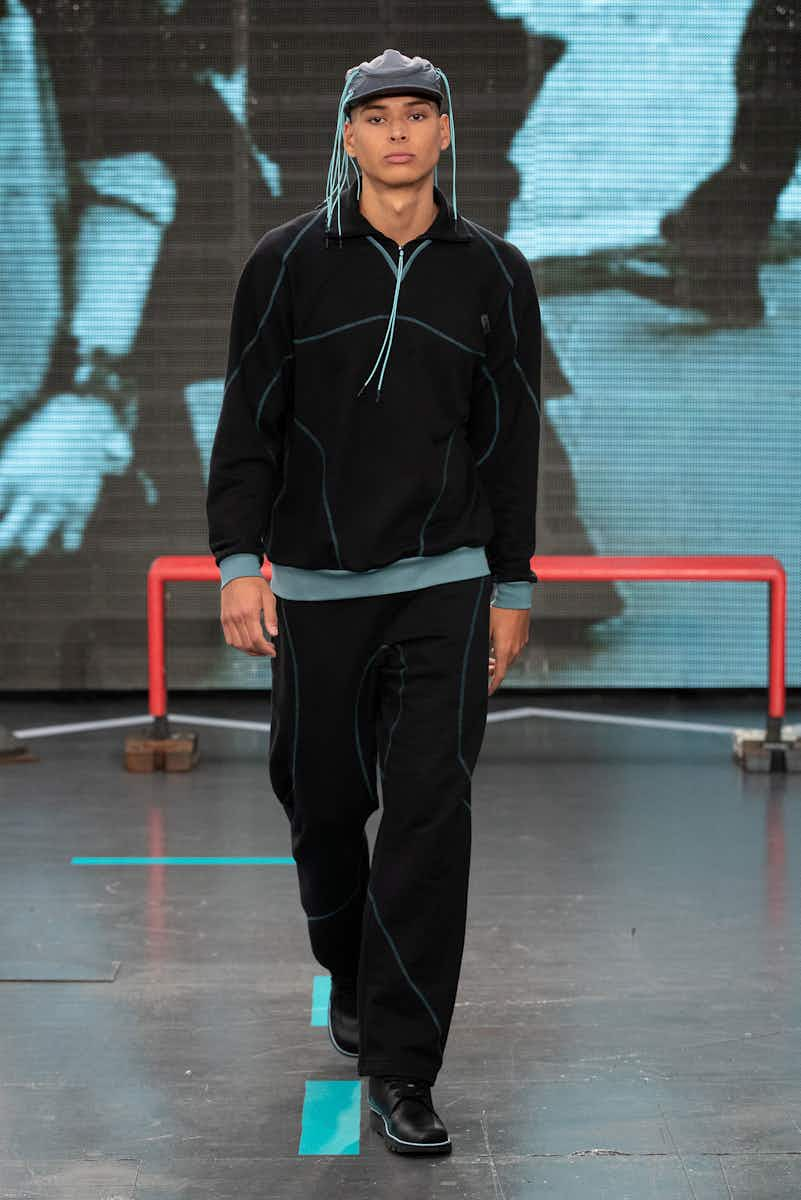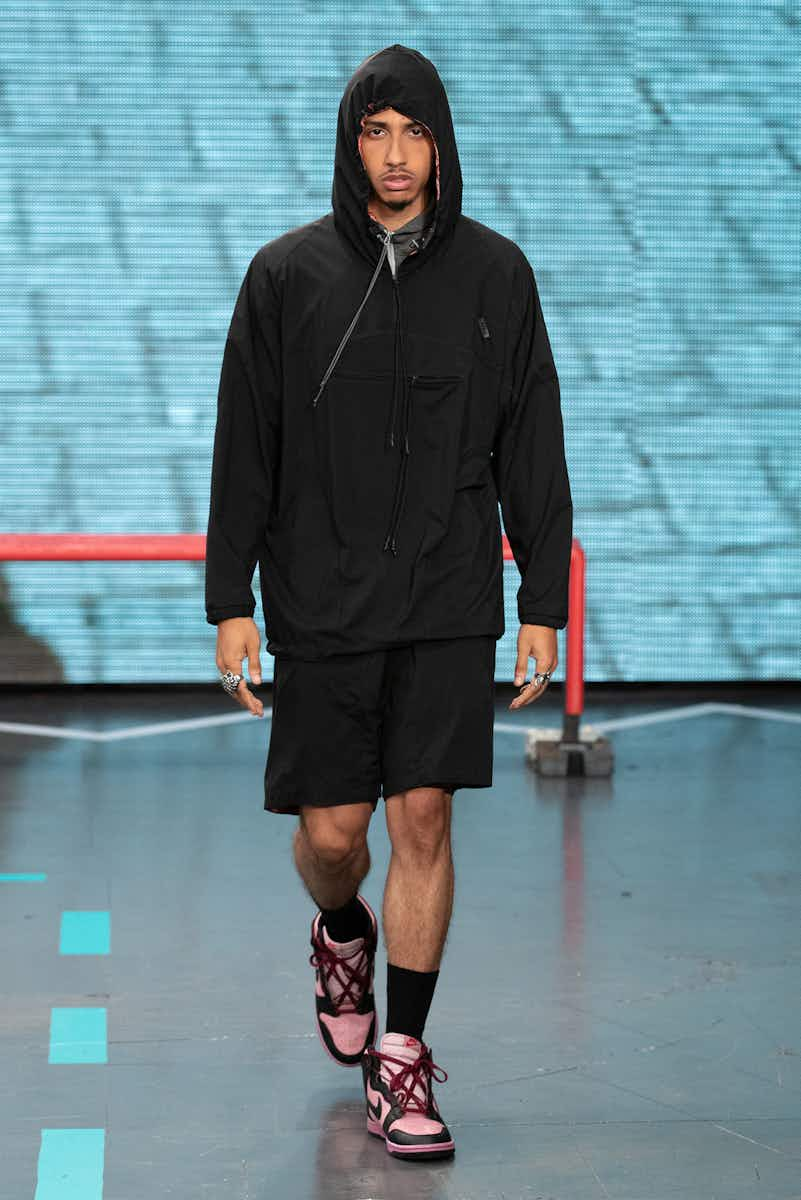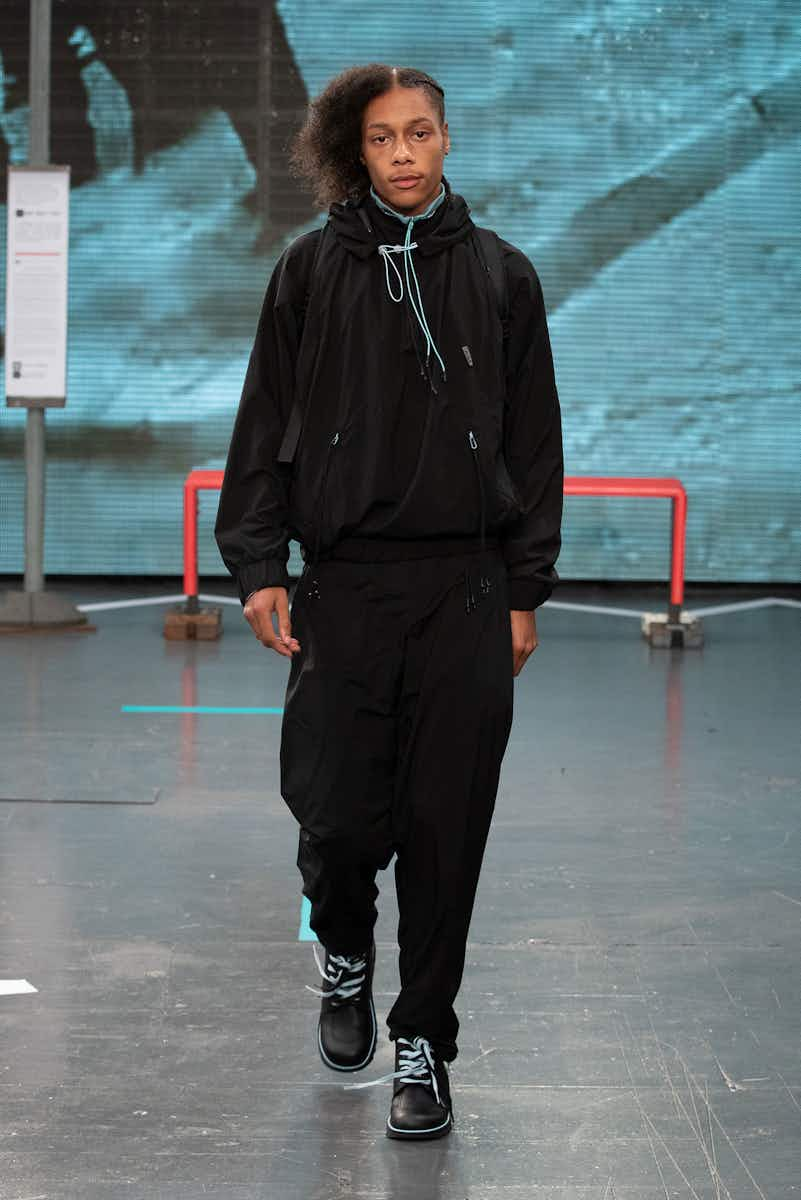 This season, laser cutting was used allowing Nash to deploy ventilation in the technical pieces. There was a grey zip-up with lime green lining, a petrol blue zip-up with laser-cut ventilation at the armholes and, for the first time, a womenswear look (worn by his friend from school): an ergonomically cut ribbed top with cutaways at the armholes and an asymmetric skirt similar to those worn for a game of netball. Throughout, Nash utilises dead-stock materials, like nylon, pique and jersey pieces for inset V‑necks worn like subverted school jumpers.
It's a touch smarter than the designer's previous collections but still wholly functional, as demonstrated by a lime green trench coat tied at the waist, but made from breathable papery nylon. As Nash has done in the past – whether through hidden zips or trousers that turn into shorts – he uses magnets to morph pieces together. From this, classic garments such as a short-sleeve zip-up shirt or crisp nylon trousers can be reimagined and reinvented.
Weaving in a personal narrative, such has been the way for Nash's previous collections, the designer included his own childhood travelcard on lanyards to highlight proposed threats to free transport for London's teenagers. Models also wore du-rags and caps, Nike ​"Just Do It" backpacks, Kickers and Nike Dunks – the mid-'00s uniform of city students across the capital.
It was class.


More like this